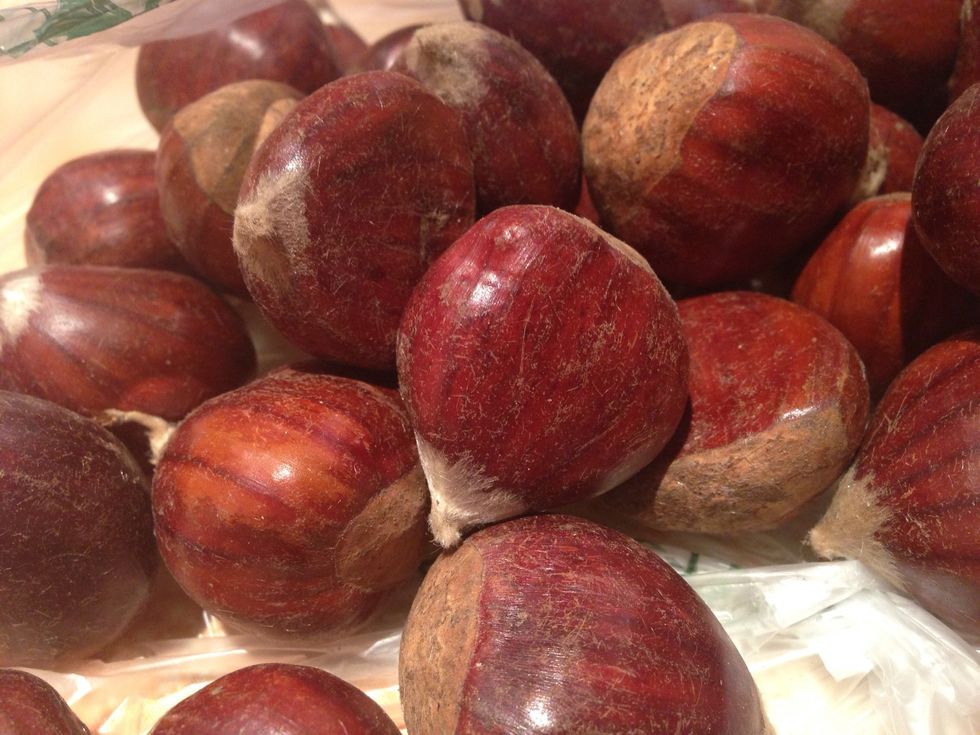 Get your chestnuts.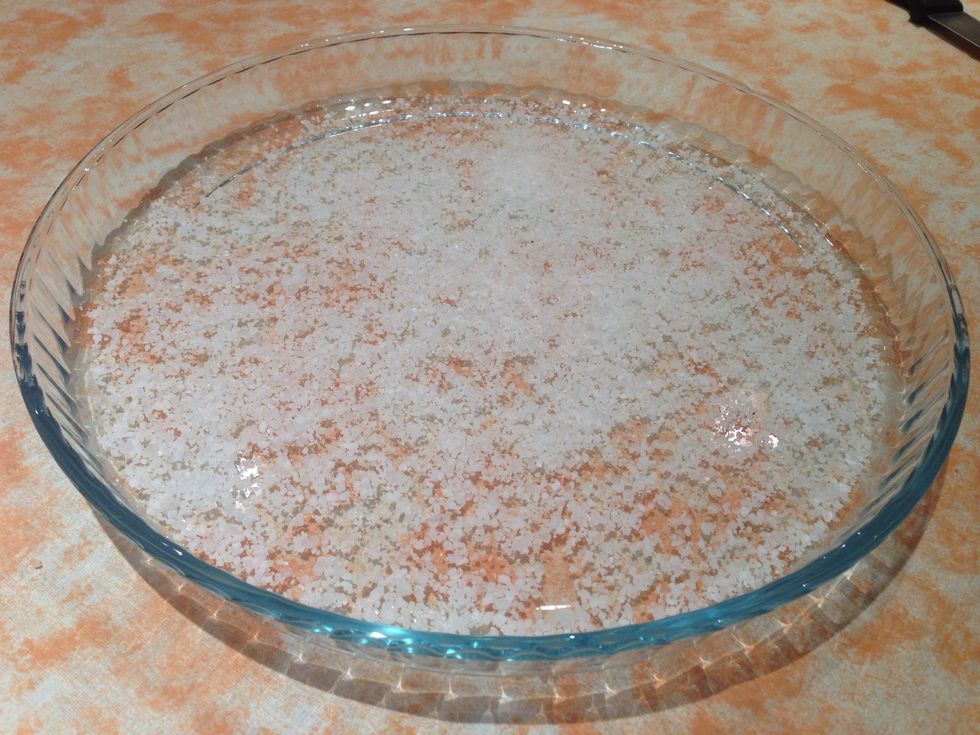 Sprinkle sea salt all over an oven-ready tray.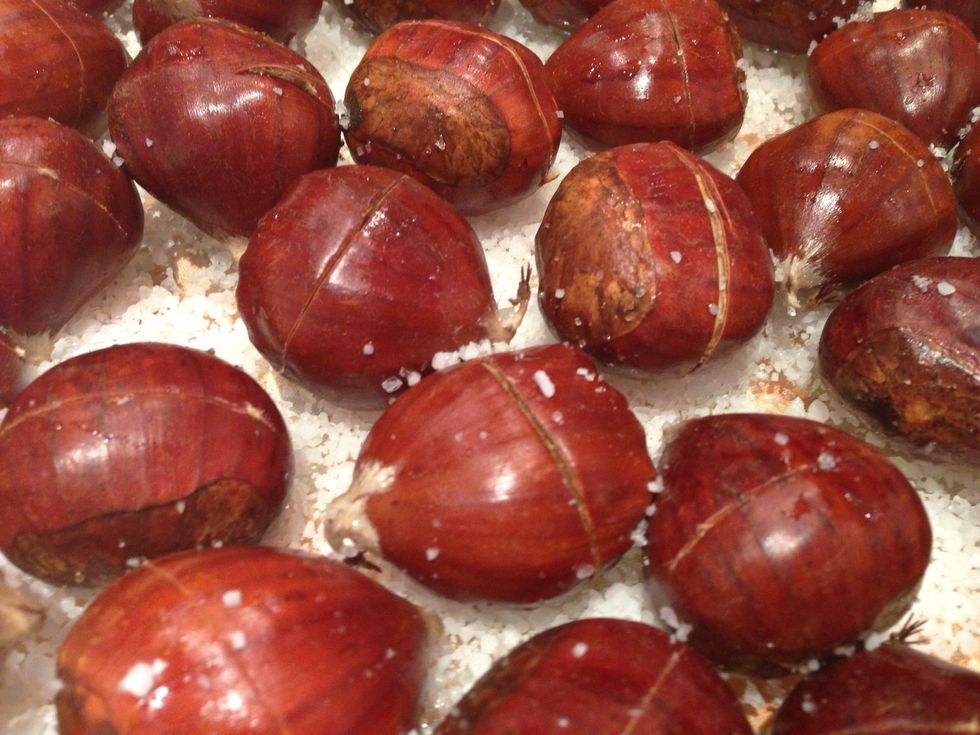 Cut the chestnuts with a slice across the middle and sprinkle also some salt over the washed chestnuts.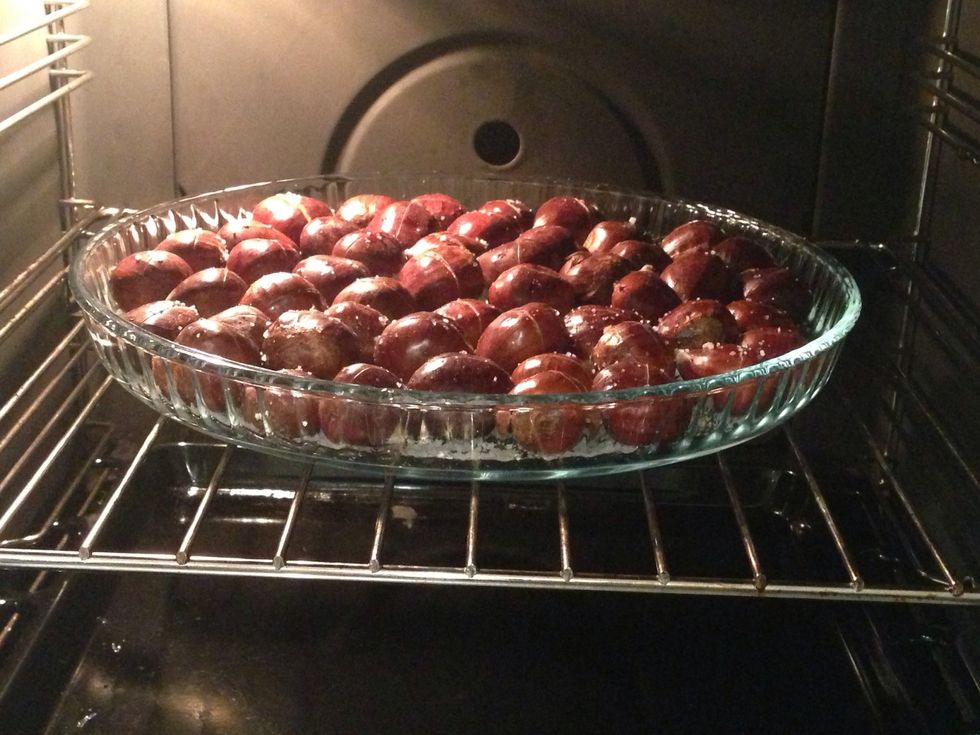 Put the tray with the chestnuts in a preheated oven at 200ºC ( 392 degrees Fahrenheit) for about 30 minutes.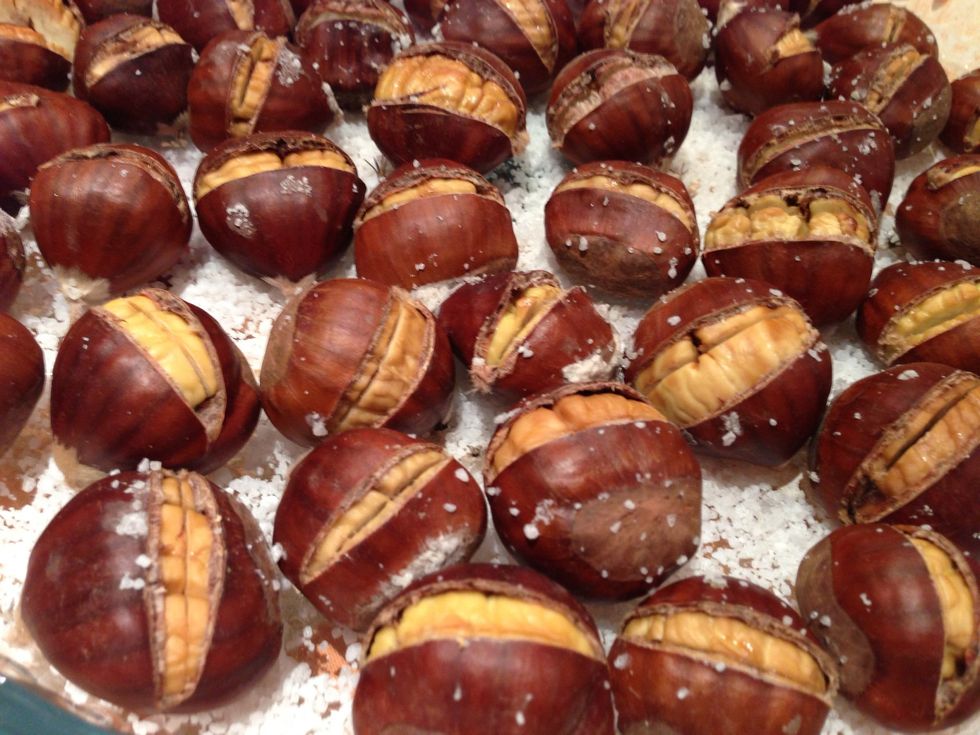 Enjoy!
1.0bnch Chestnuts
Salt
1.0 Oven-ready tray
1.0 Knife
Pedro Carreira
Nasci, comecei a berrar, a comer, a gatinhar, a explorar, a correr, a escrever, a sonhar e, por fim, a tweetar!