How to cook roasted beetroot for salads and purée.
Cook Roasted Beetroot for Salads and Purée.
33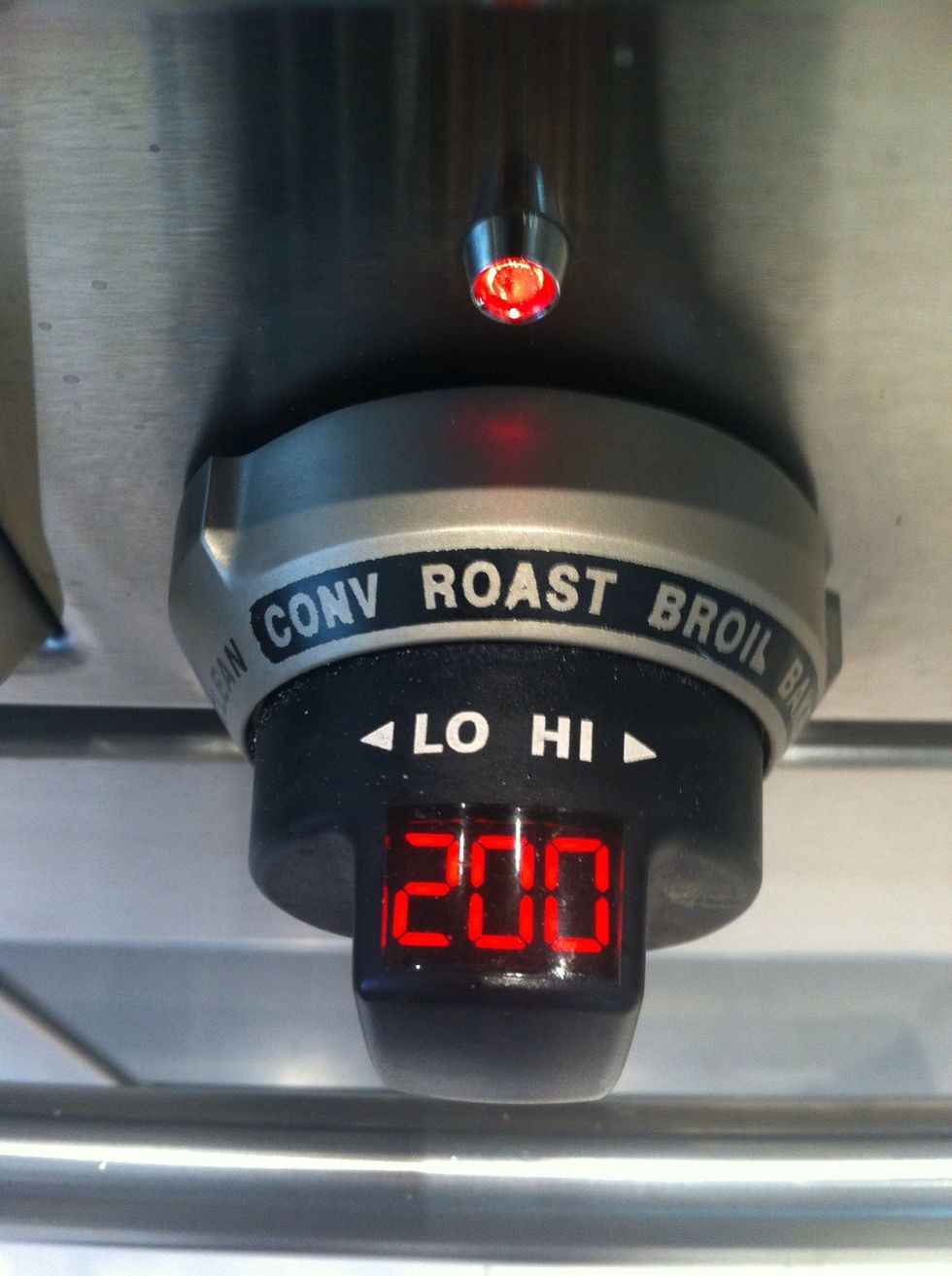 Pre heat oven to 200c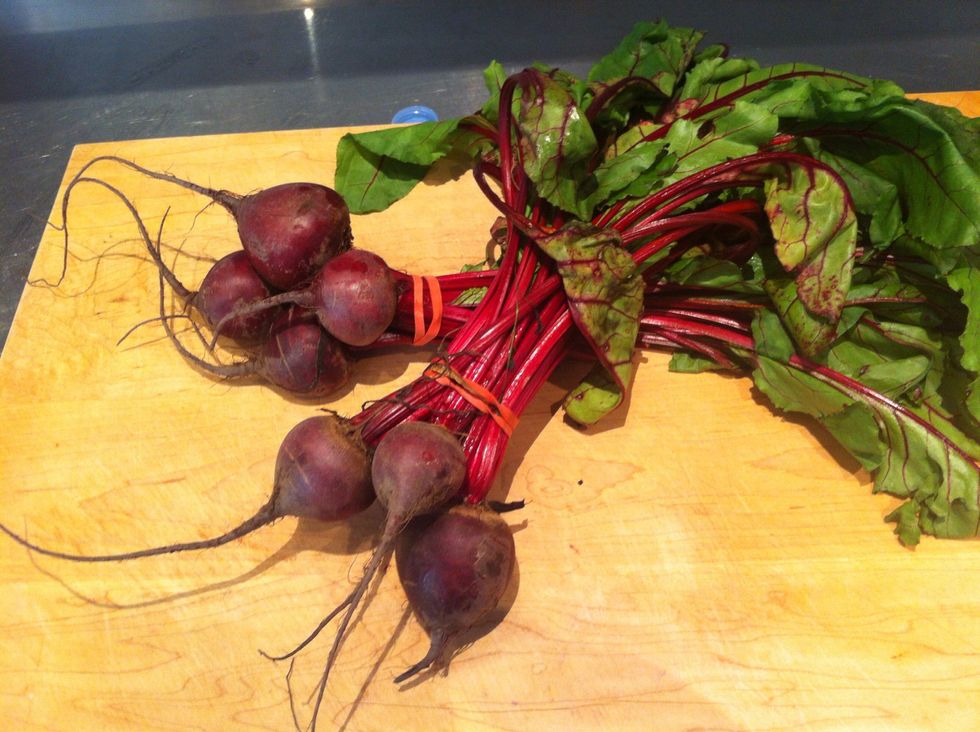 The best way to tell of beetroot is fresh is to buy it with the leaves! If they look good, it's fresh!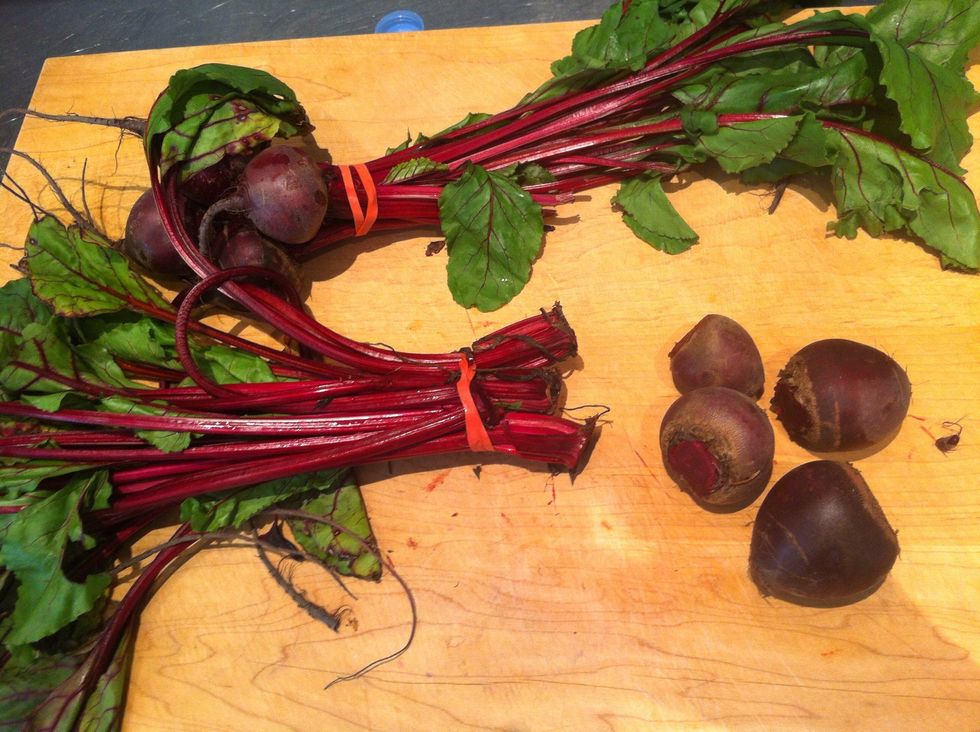 Cut beetroot from leaves. Keep the leaves they are delicious cooked! Check out my guide of what to do with them!...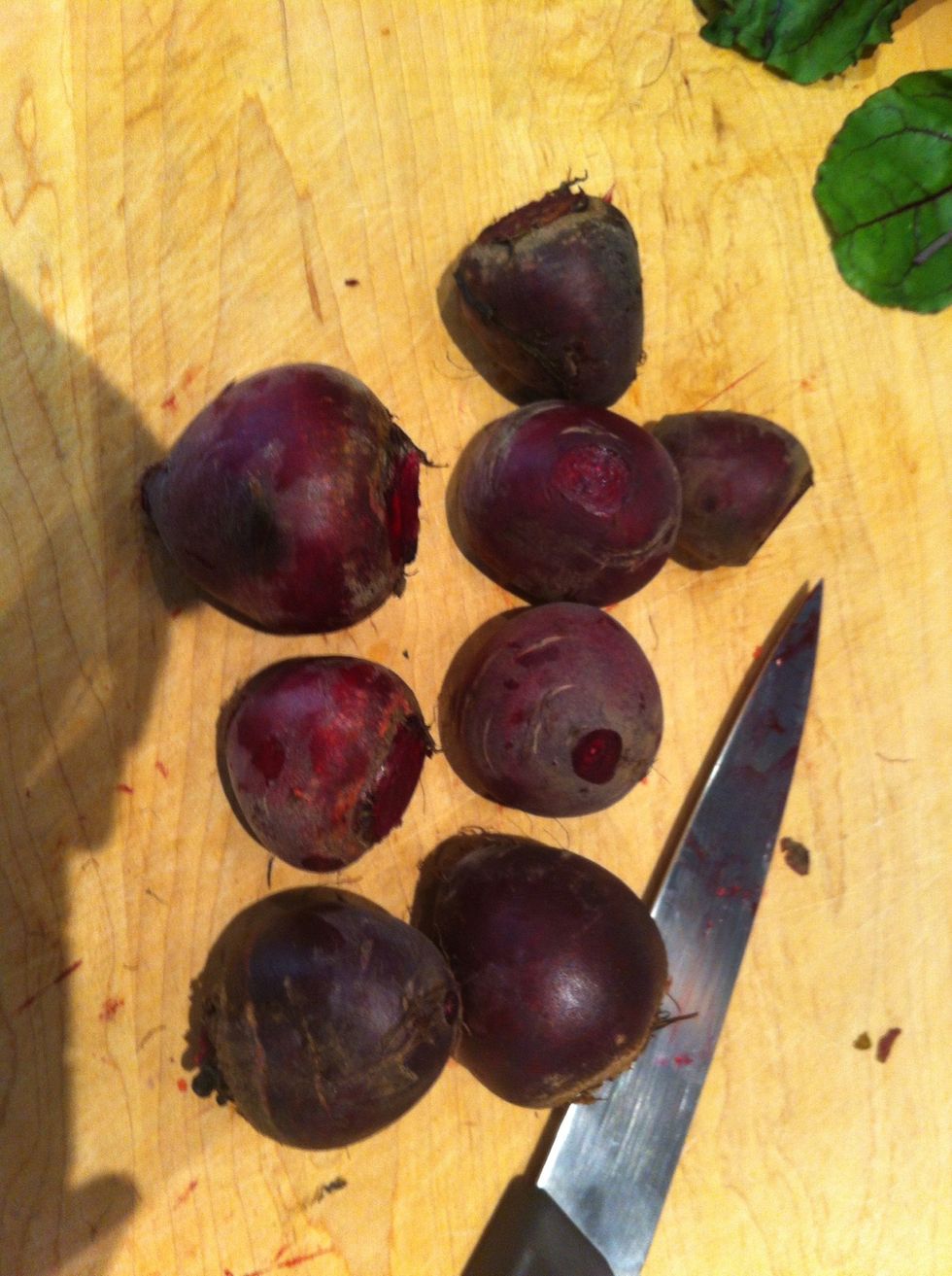 Cut off little root at bottom too.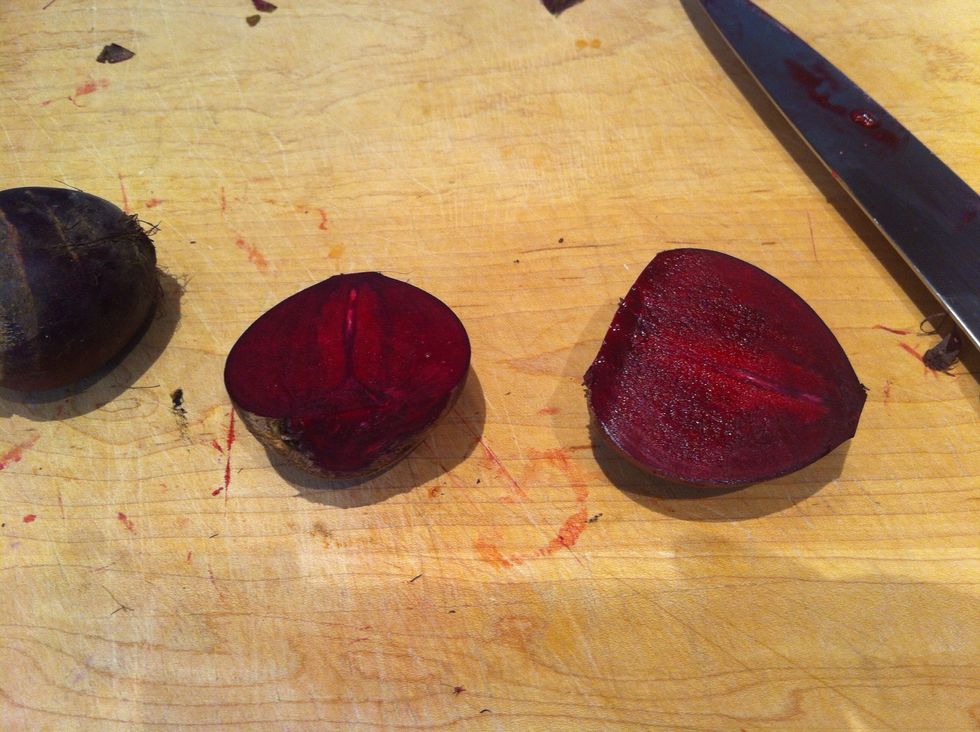 Cut beetroots in half.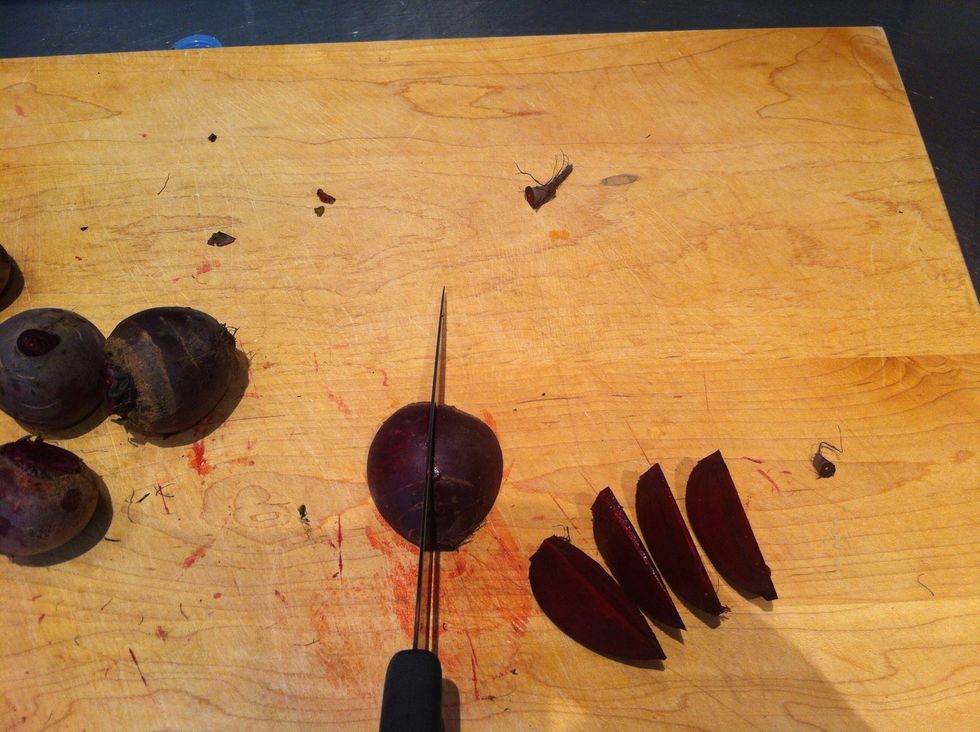 Then each half into quarters. If large beetroot cut into 1/8s. Or cook for longer...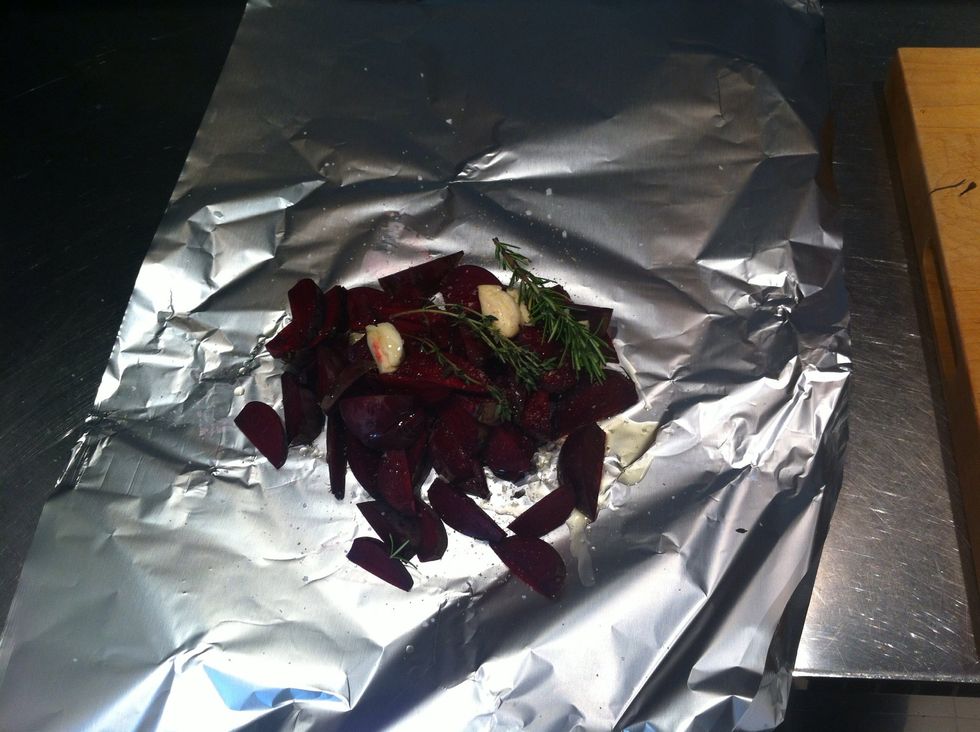 Place beetroot on tin foil sheet, add garlic, thyme, rosemary, s+p and a drizzle of olive oil. You can also add a splash of port but this is optional..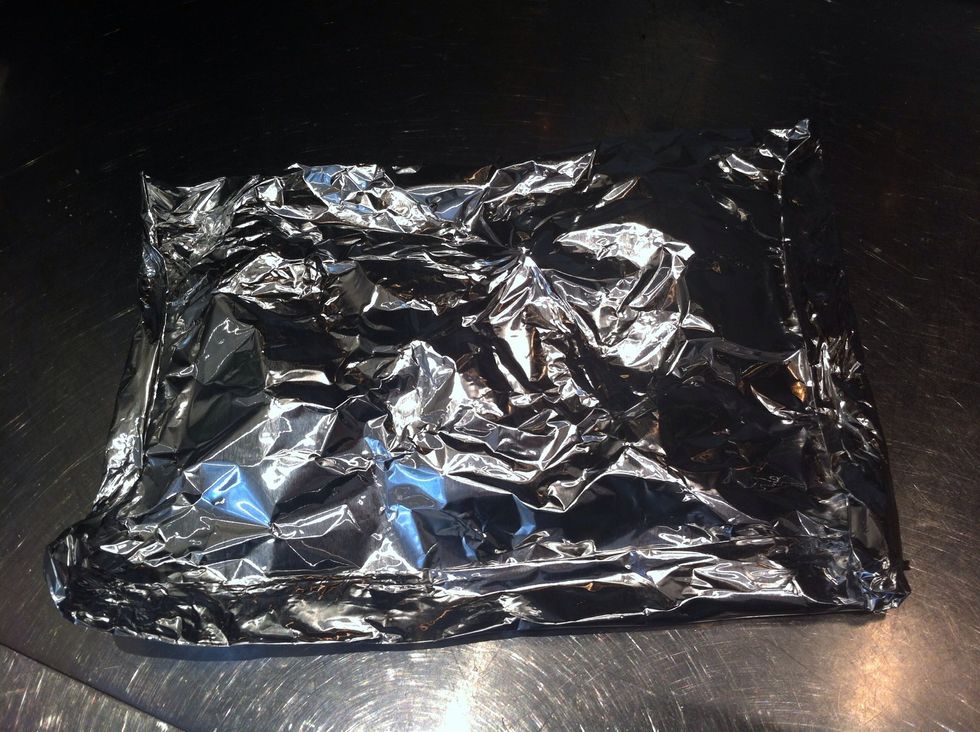 Fold the foil in half and then turn in all the edges to make a parcel.
Roast for 45mins.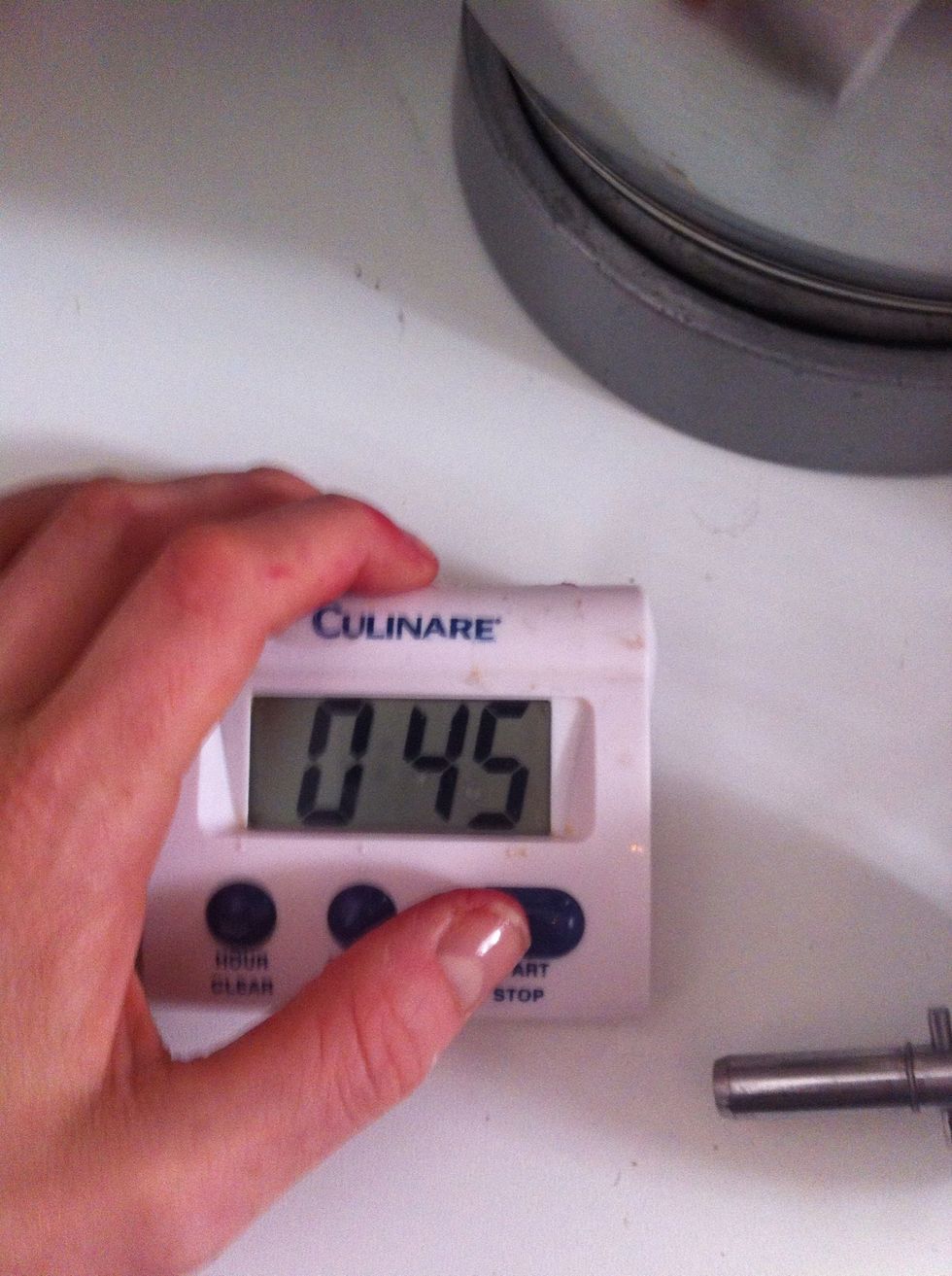 Put a timer on! Saves brain space and over cooking! :-)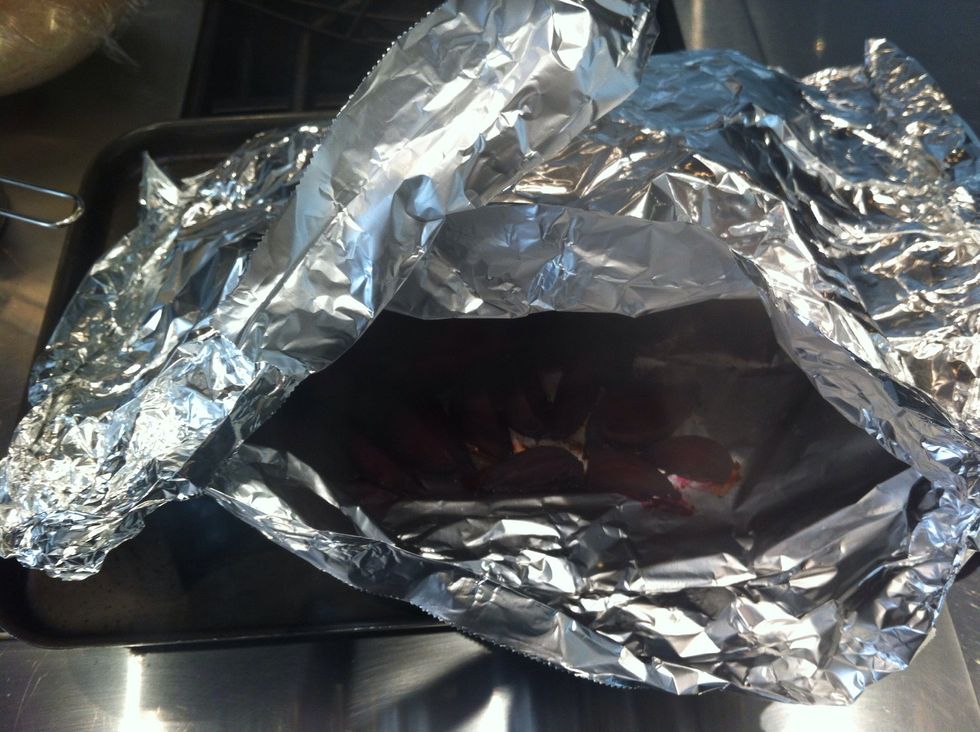 After the tim open and check if cooked, should be soft. Mind the steam as you open the parcel! If not cooked, put back in the oven for 10 minutes, repeat until cooked.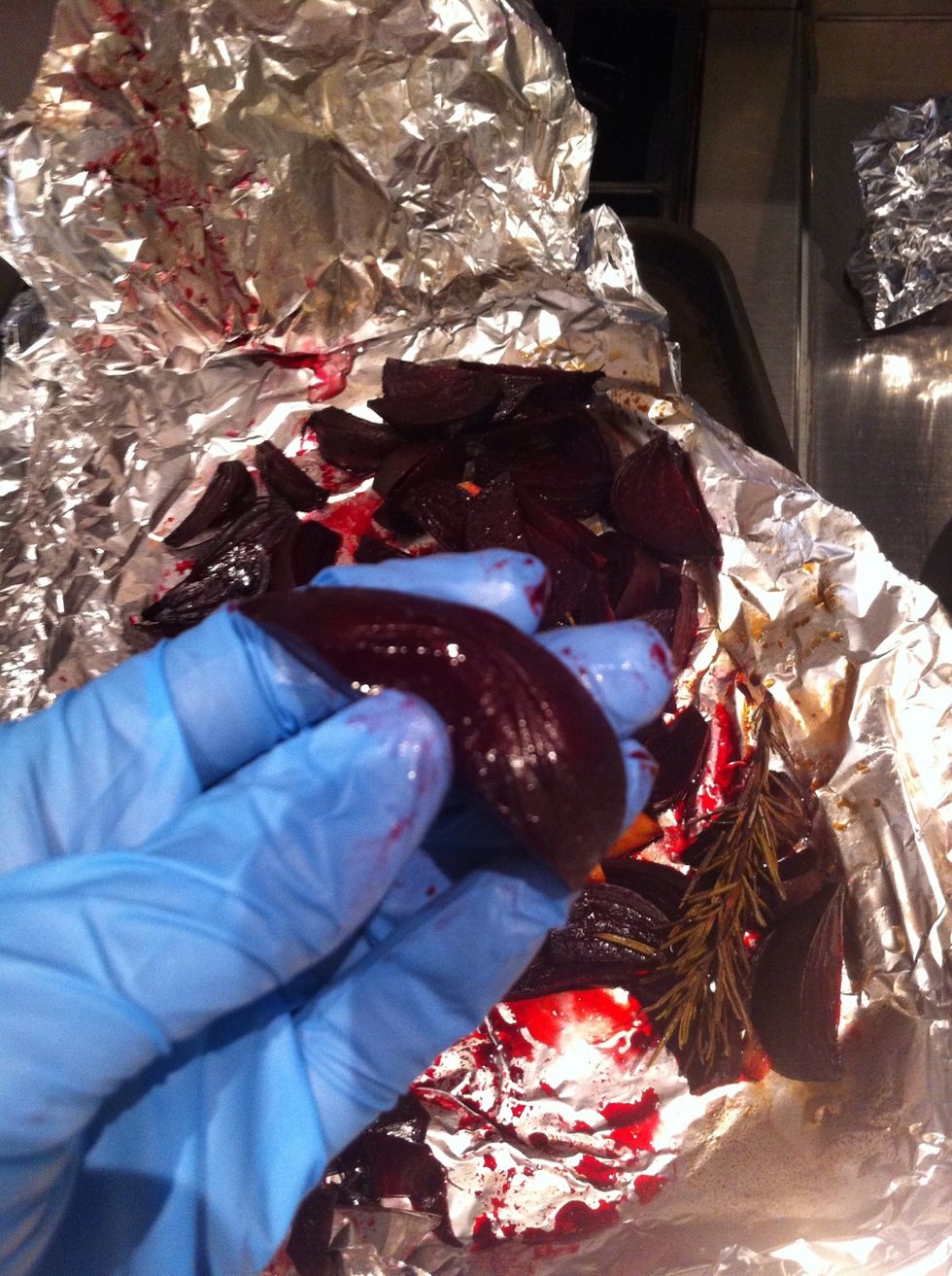 At this point you have some choices! Serve hot a veg accompaniment, blend into a puree OR allow to cool and then peel, using gloves so your fingers don't stain. Use in salads. :-)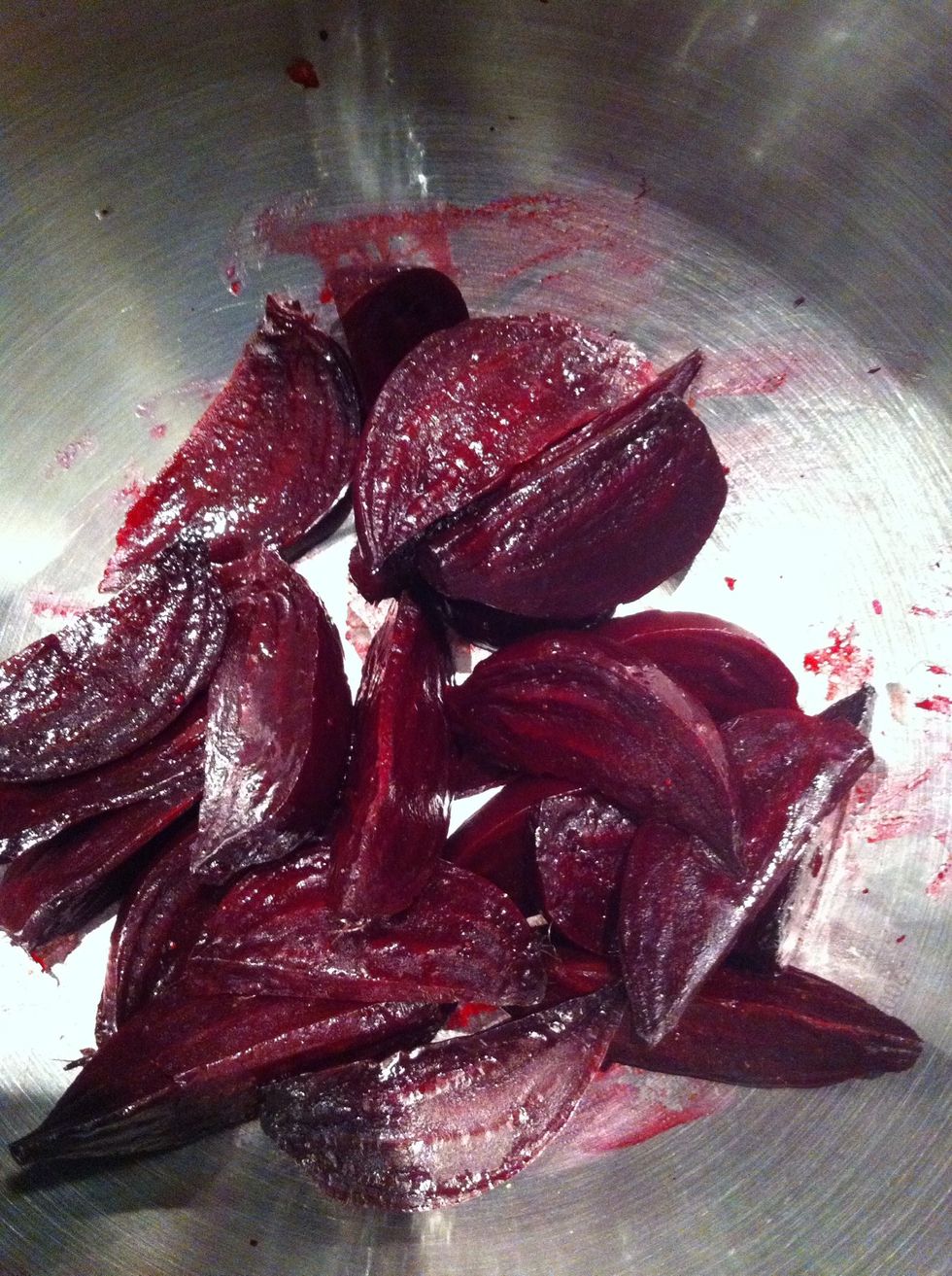 Ready for use in salads! :-)
Let me know your thoughts and questions and I'll be happy to help! :-) ENJOY! X
2.0bnch Small beetroot
2.0 Garlic cloves lightly squashed
1.0 Sprig of time
1.0 Sprig of rosemary
Olive oil
Salt and pepper
Port (optional)
Alex'S Supper Club
On a mission to get 1 million people who don't currently cook, cooking 1 meal a day from scratch! Add me on Facebook and twitter for photos and more ideas! :-)