How to cook roasted beet, squash and sweet potatoes
Cook Roasted Beet, Squash and Sweet Potatoes
1661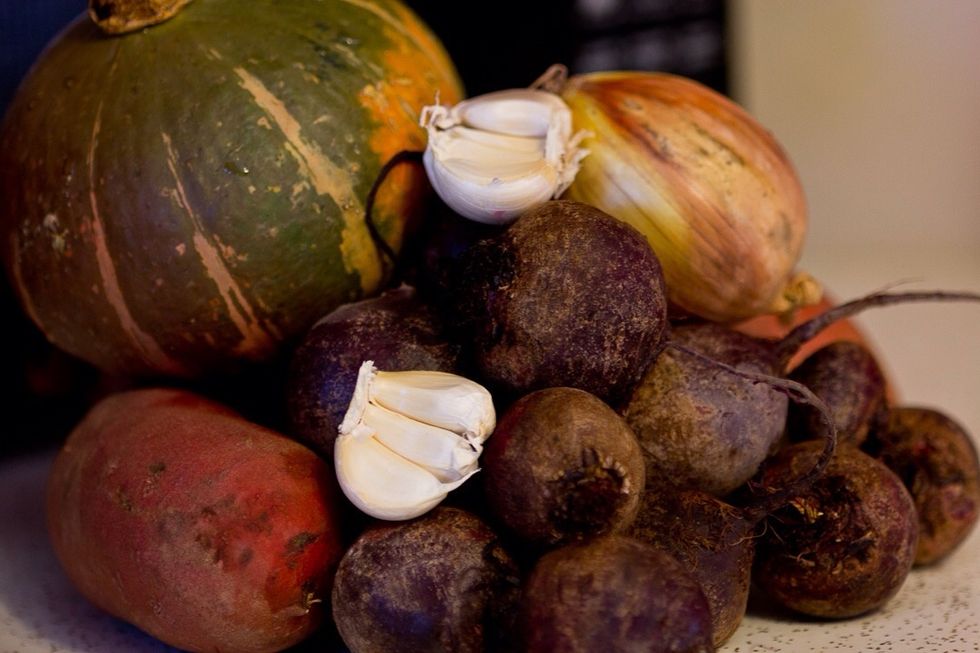 Gather your veggies, set up your cutting board ( always put a damp towel or non slip mat under it ) , grab your favorite knife and peeler.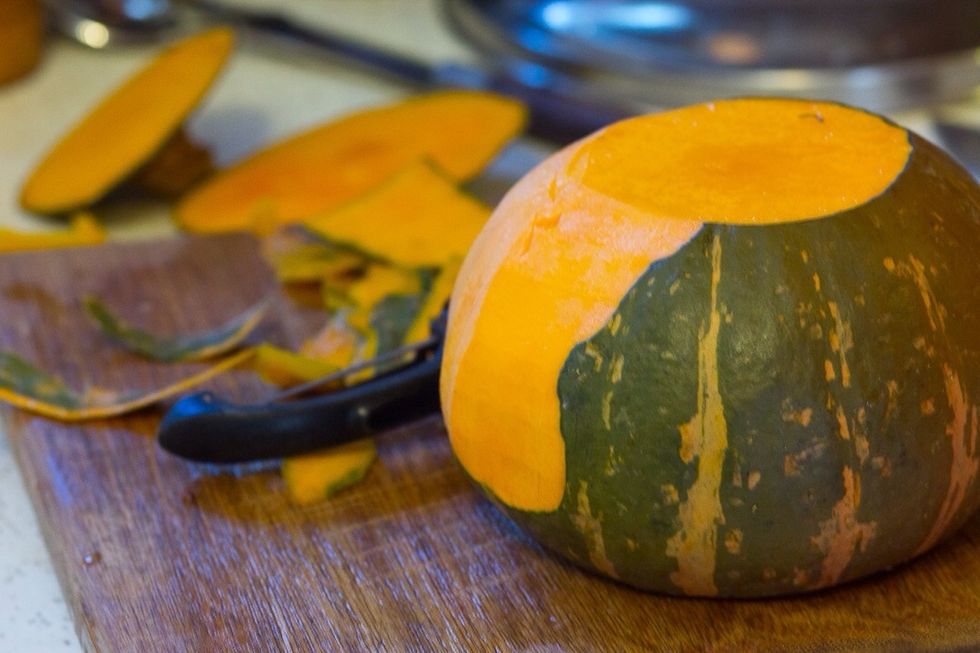 Cut the top an bottom off your squash and peel it. Some squash peel easier than others, some you can use a peeler like above; others you may need to use a knife.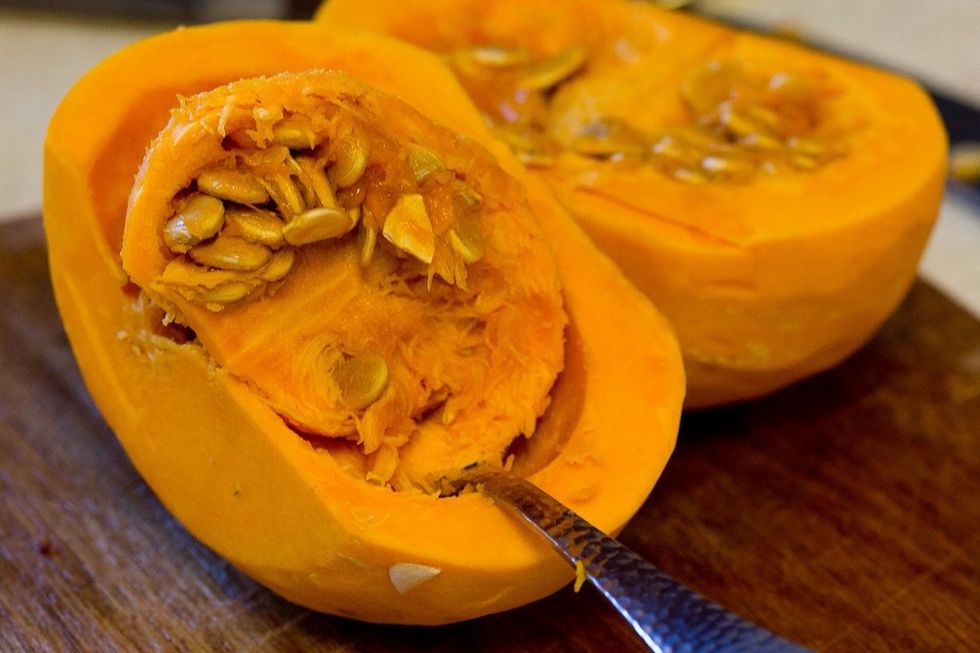 Scoop out those seeds with a spoon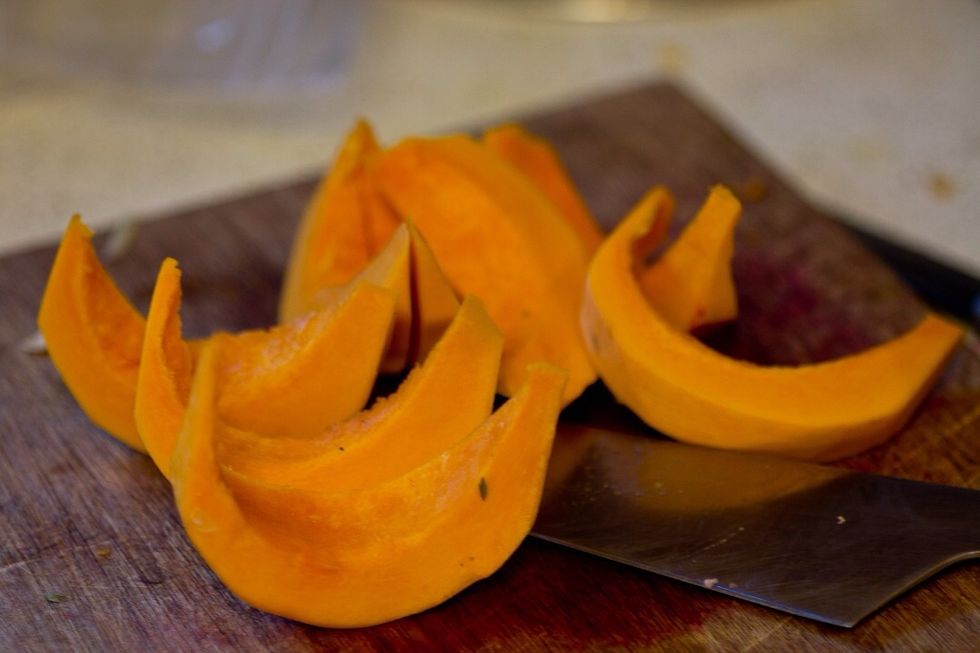 Cut into an interesting shape. I really like using a vegetables natural form. Because we will be roasting many different veggies together, cut larger pieces so the final dish has eye appeal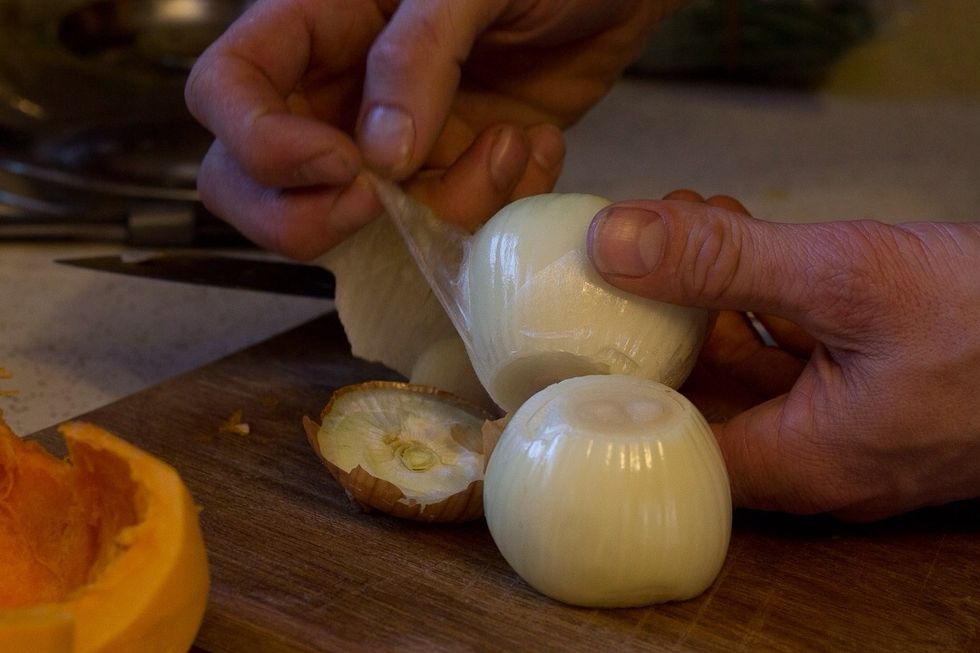 Peel those onions and sing a song. Any song will do, just sing!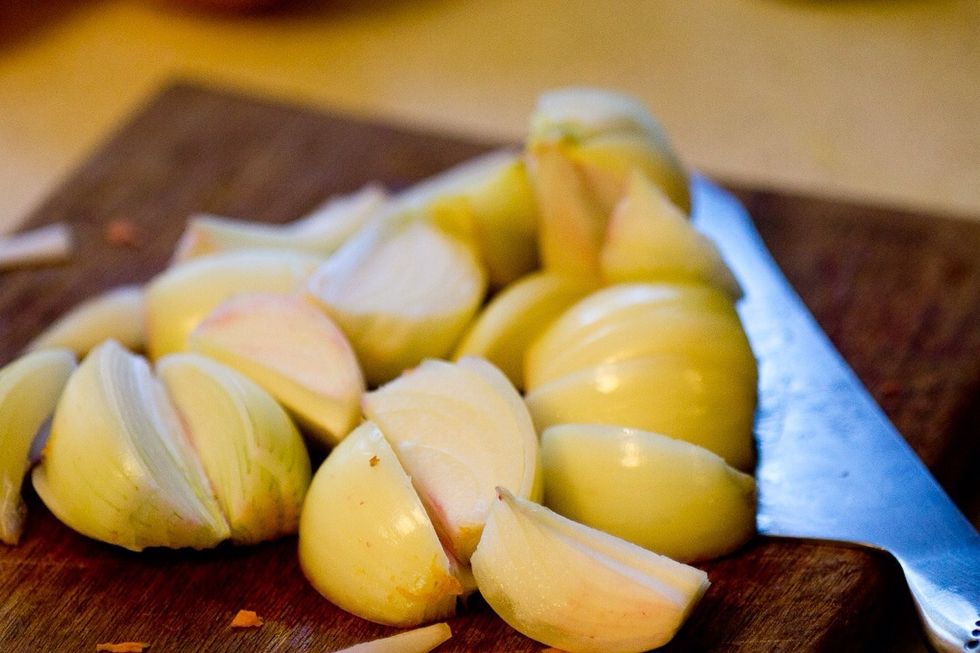 Big chunks o onions so they don't dissolve into the final dish. Don't separate the layers either, leaving them like this produces a nice a sweet roasted onion.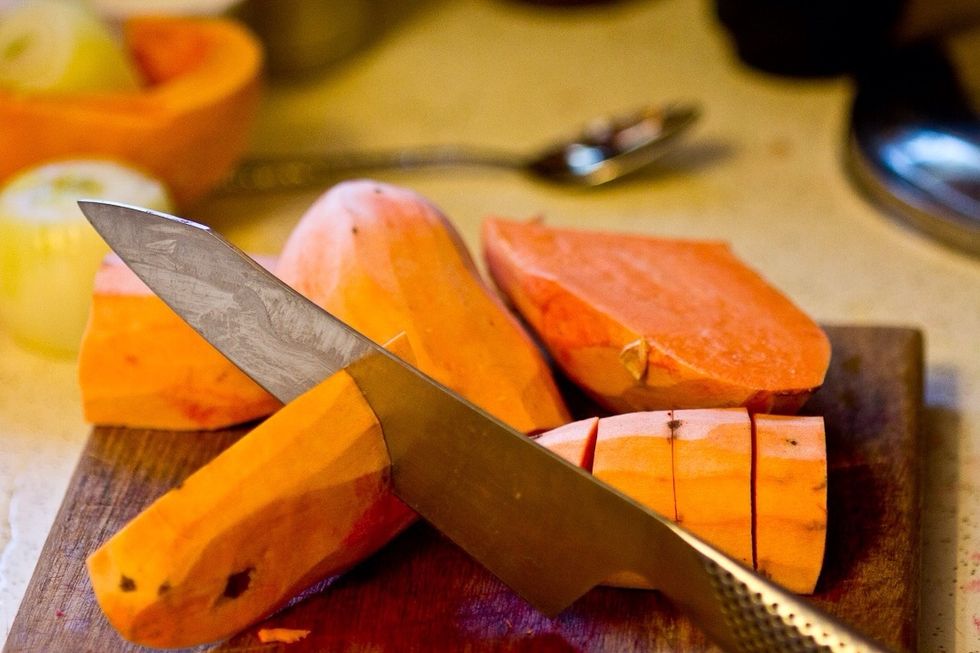 Peel an chunk the sweet potatoes. Again, leave them large, sweet potatoes can be especially soft when cooked. So if you cut them too small there may be nothing but mush left.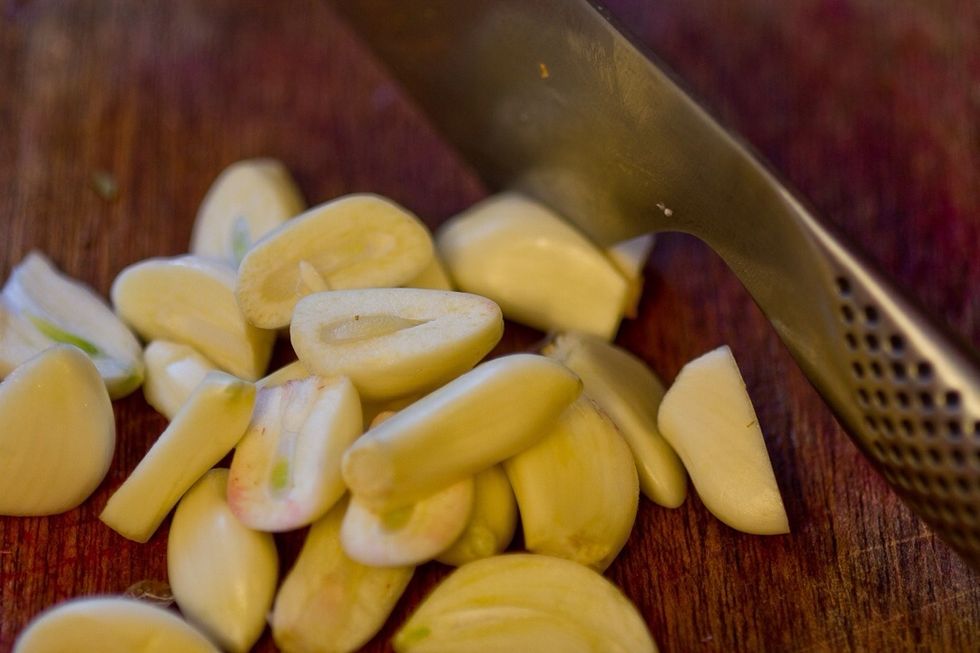 Peel and halve your garlic.
Mix all of these together with a little olive oil and salt. You could use your favorite herbs and spices here as well. I was all out so I kept it simple.
Tip and tail your beets, then peel them.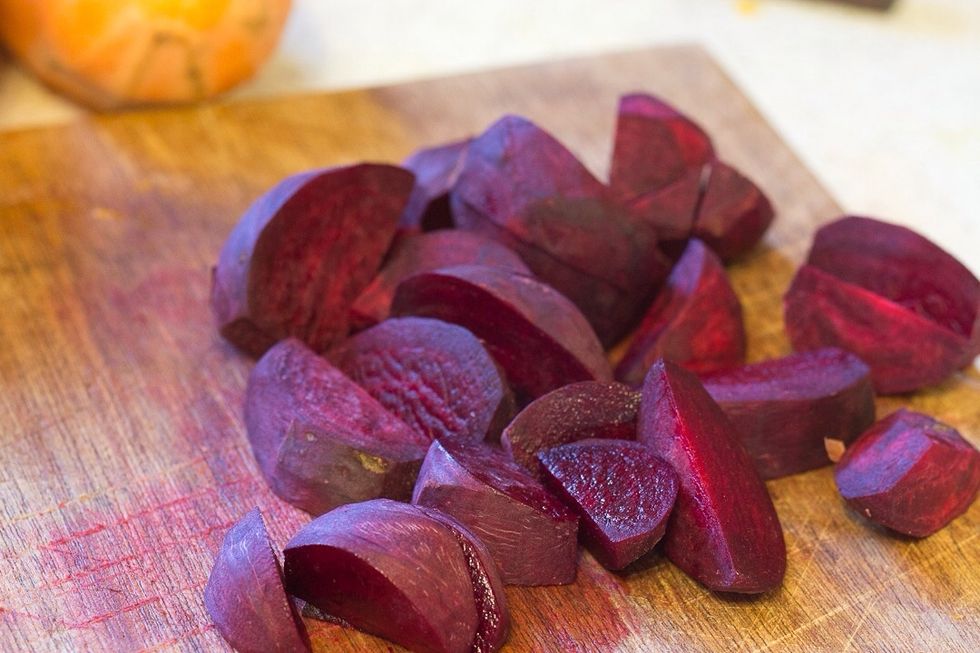 Cut the beets into uniform pieces. These take the longest to cook so don't cut them too big but make them big enough to stick a fork in.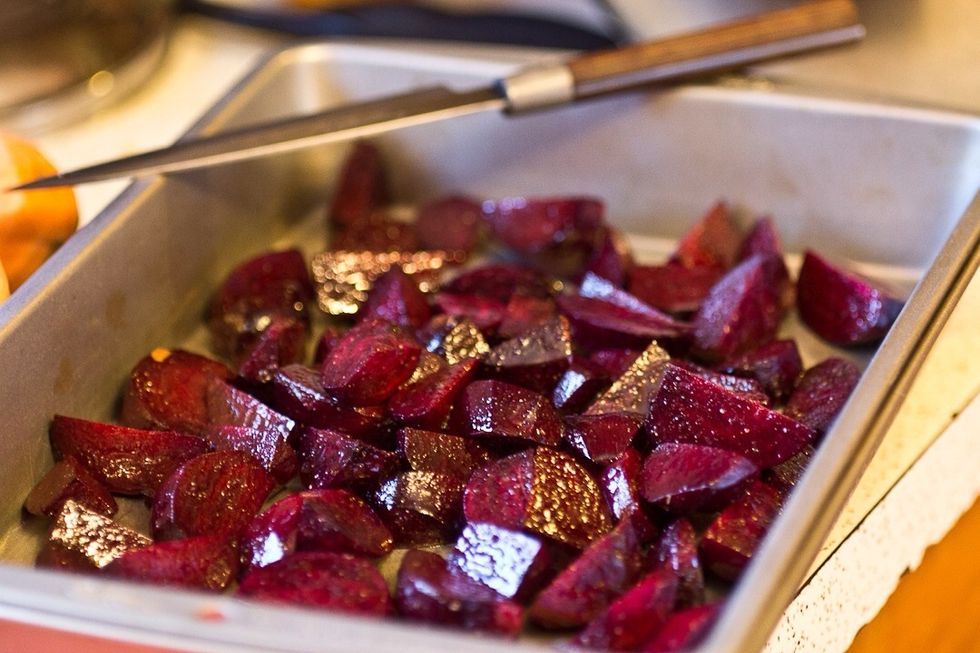 Oil and season the beets and place in a roasting pan.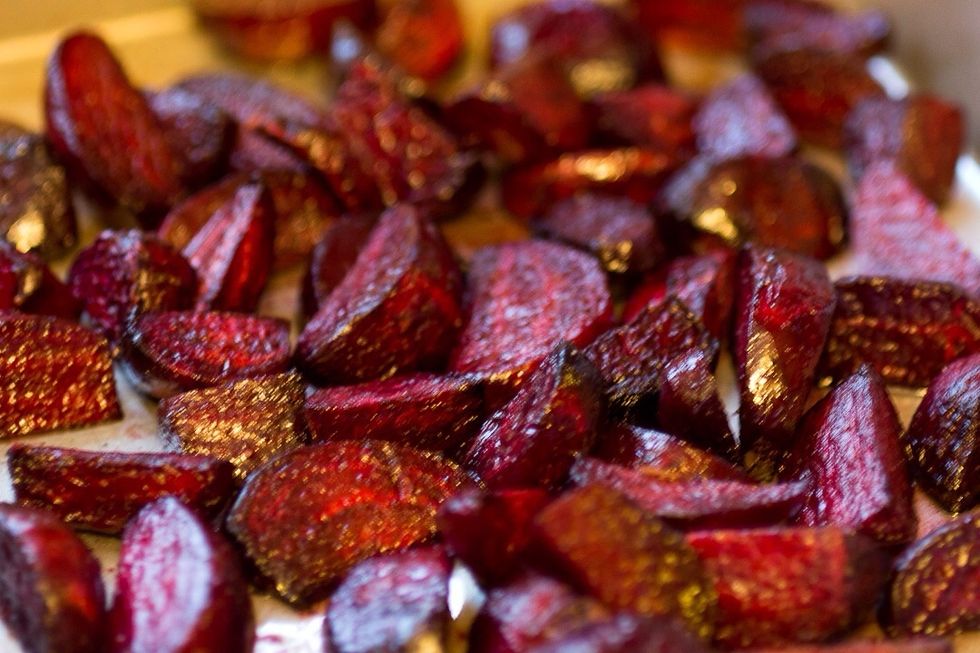 After about 30 min the beets are just getting tender and are ready for the rest of the goodies.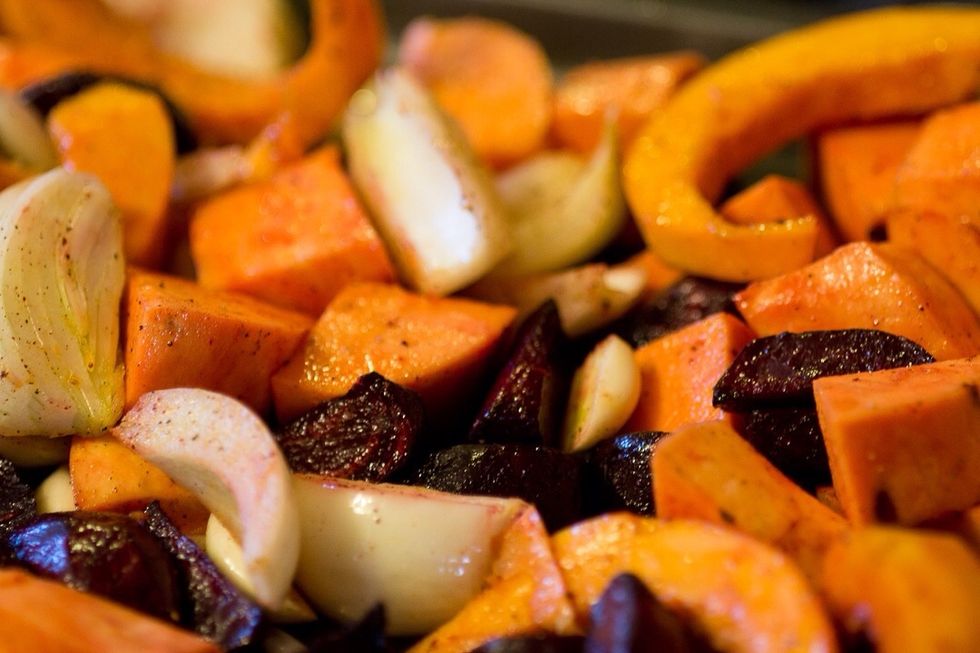 Mix everything together an pop em back in the oven.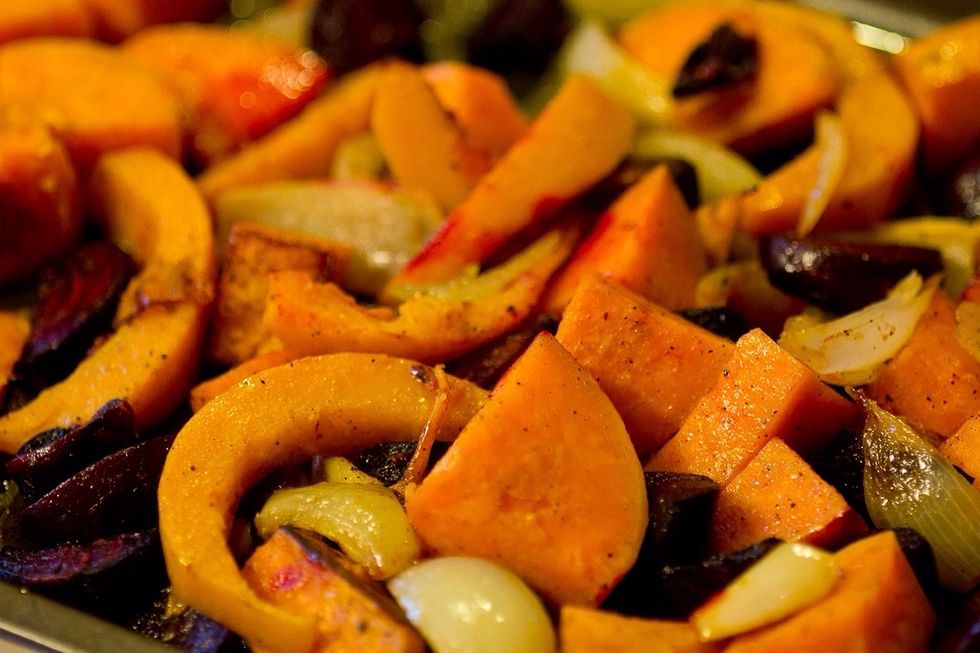 After 15-20 min my veg were done. A quick broil at the end to get a little more caramelization on the vegetables would hurt at this point.
Bon Appetite. If your serving buffet style, like above, then make sure to heat your dish before the food is added. No sense spending time to make a great dish only to serve it cold.
Thanks for following, liking and sharing. I'm enjoying this opportunity to share my love of food once again. Thanks to www.taprootfarms.ca for providing the vegetables used in this guide. Eat well!
4.0 Beets
1.0 Squash, variety doesn't matter, i used buttercup
3.0 Onion
2.0 Sweet potatoes
1.0 Head of Garlic
Olive oil
Salt and pepper
Jody Wagstaff
Chef turned cable guy, feeding his lust for cooking by sharing tips and tricks on the interweb. The rest of my time is spent djing, ultimate and fatherhood