In the hardest of economic times some of us get affected more than others. Well in my economy we don't scrimp on taste, fine dining and flavour for anyone!!! Even if this dish did cost less than $13
199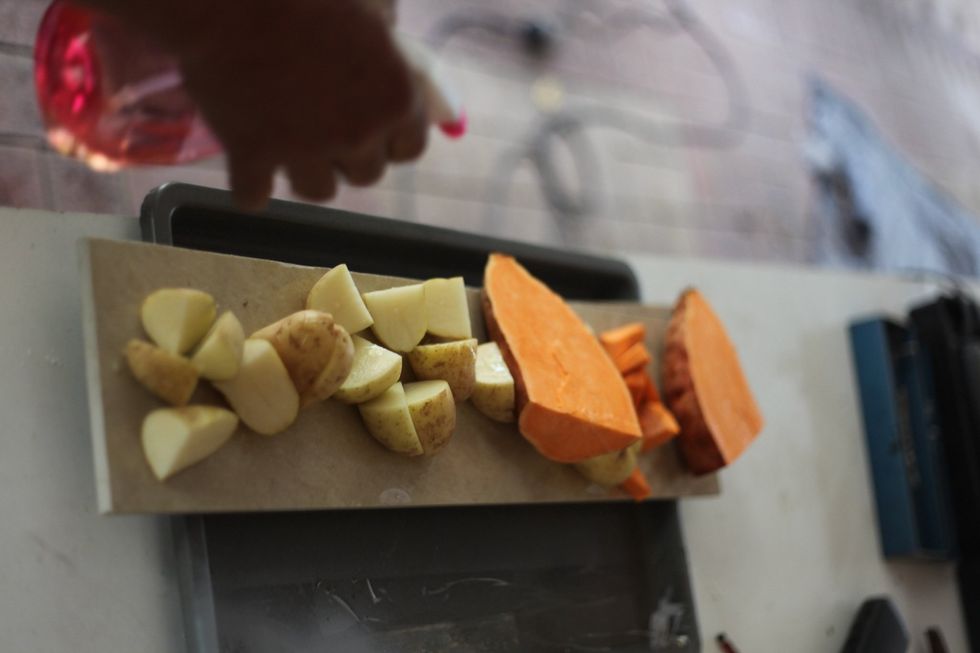 First prepare your vegetables of choice by spraying them with olive oil. To make your own oil spray just use a standard spray bottle and fill with oil of your choice.. Works a treat!!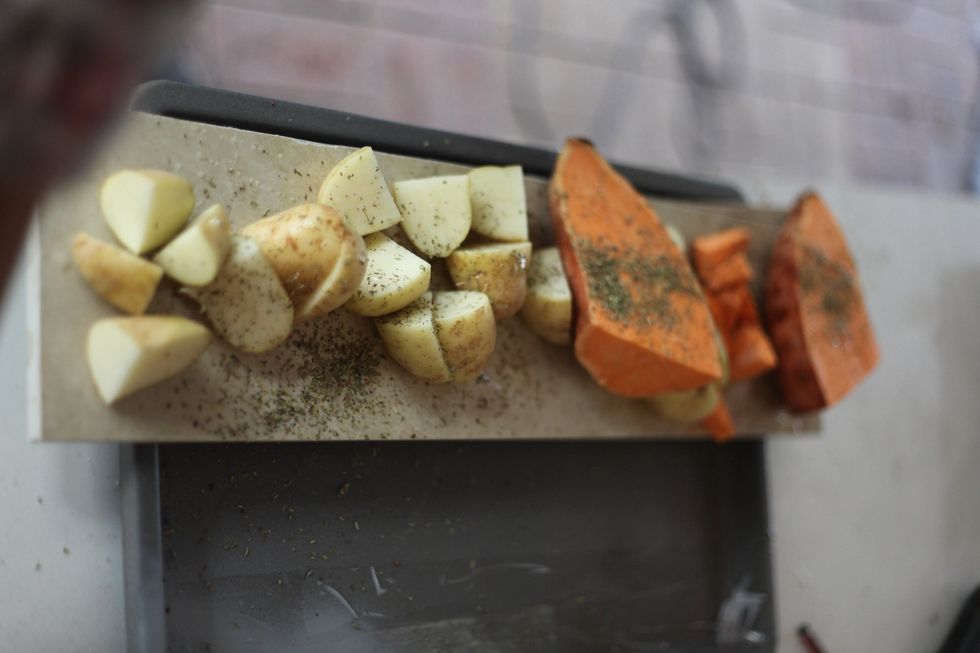 Sprinkle with mixed herbs of your choice. For me it's just a mixed herb and olive oil. Parsley, thyme, rosemary are also lovely on roast vegetables.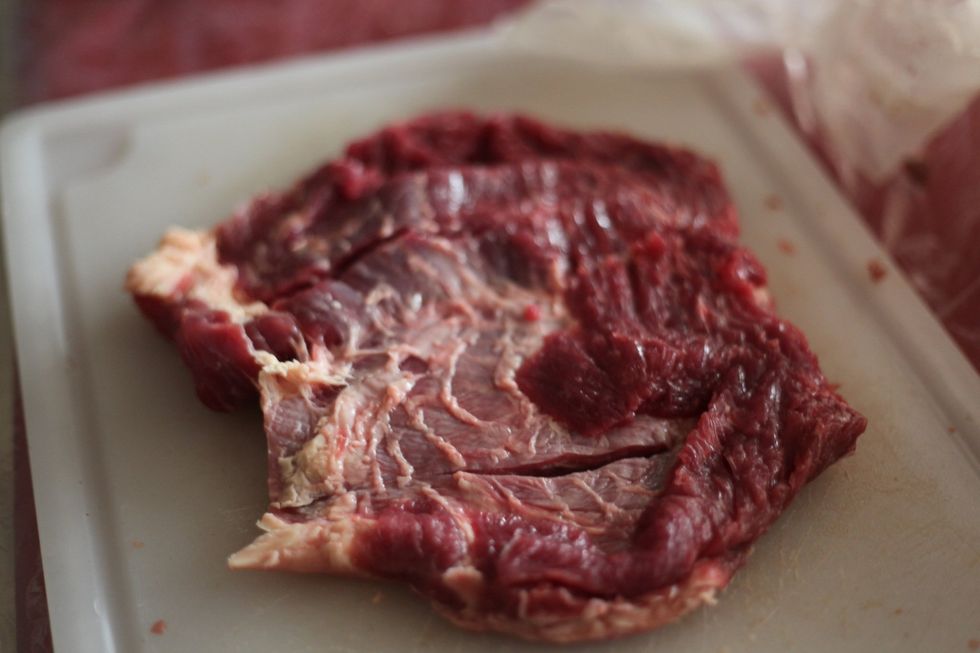 Place the beef on a cutting board and serrate the beef as much as possible without going through to the bottom. You may use a meat hammer to tenderize the beef. I prefer the anti violent method. Lol.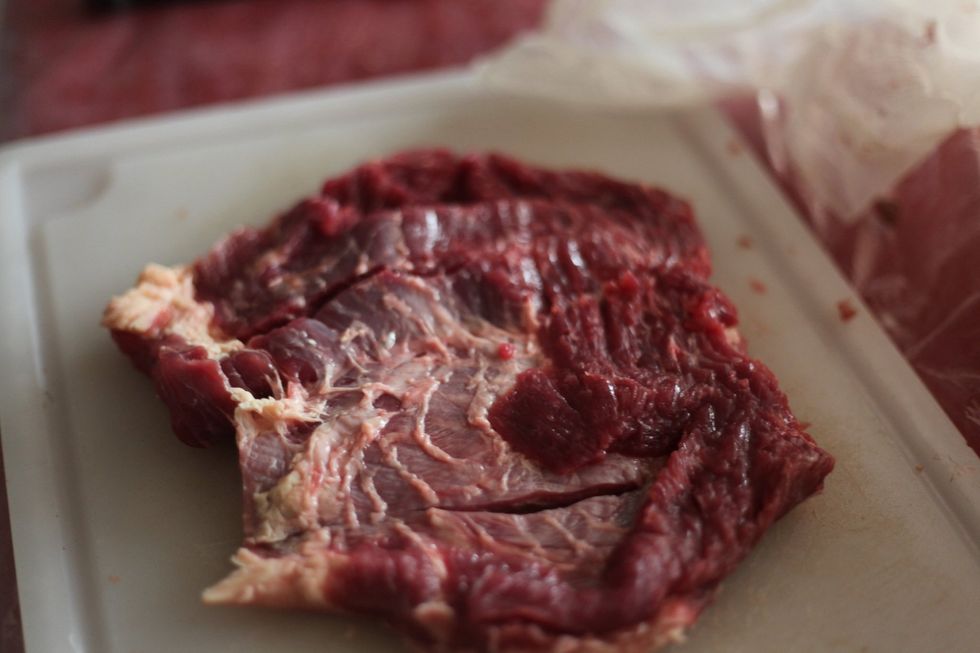 This piece of beef is from below the chest and is extremely fatty. Commonly known as chuck steak. However we took as much fat out as possible prior. Ask your butcher.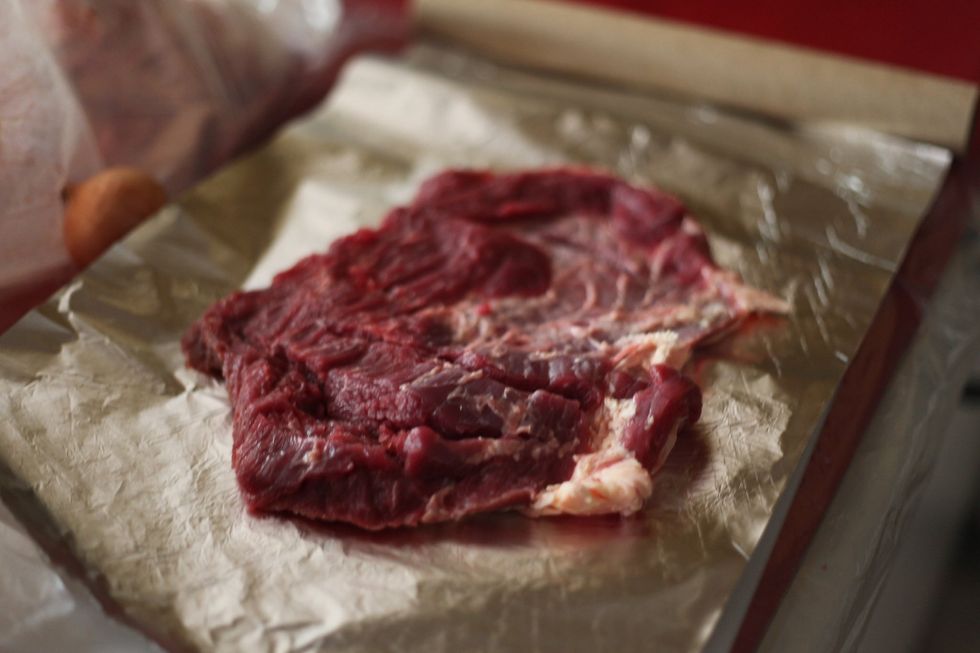 After tenderizing the beef, prepare your stock powder. I forgot to take the pic of the beef stock. However the brand is the same as the stock I use in all my previous guides.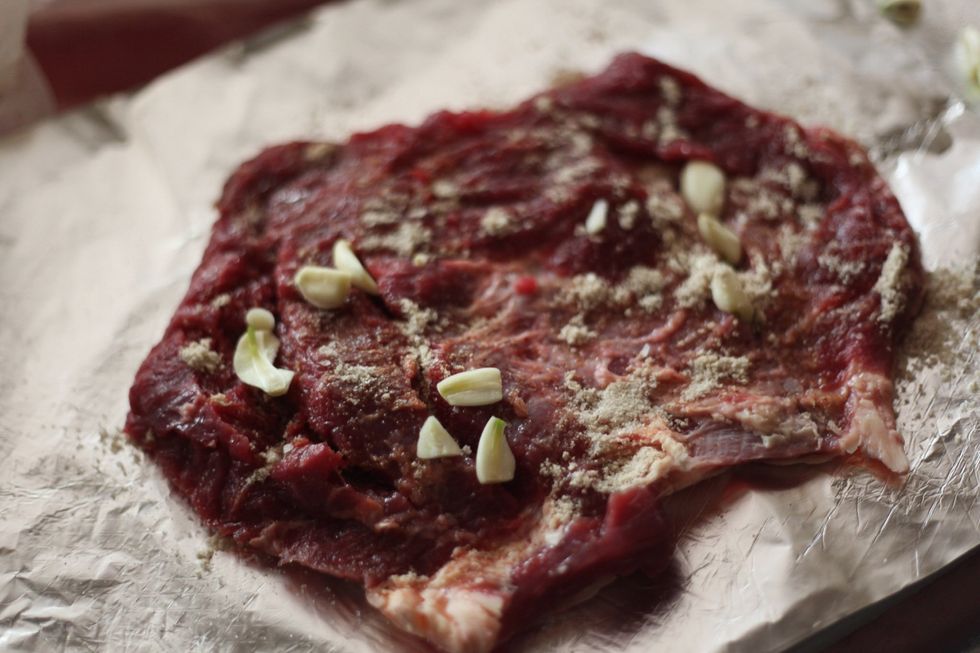 Wash your hands, spread the stock powder first onto only one side of the meat. Wherever you have tenderized, put some garlic in the crevices. And push down.
Kids of today!! I asked my 70 year old father to repeat the previous step and look at my garlic. Not in the crevices. Moving on...
Bring in the expert, my Mum! Place some carrots on the meat and sprinkle all purpose seasoning on top. Pls remember that you have beef stock powder already. Not too salty ok?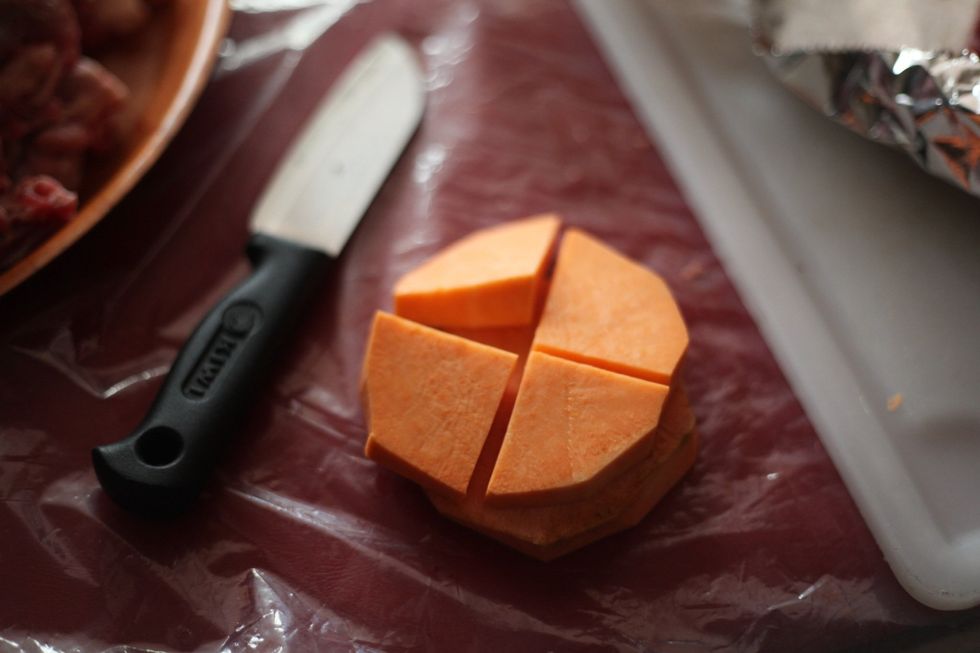 Prepare your sweet potato for roasting as you like just don't make the vegetables too small. You don't want to cook the vegetables before the meat cooks.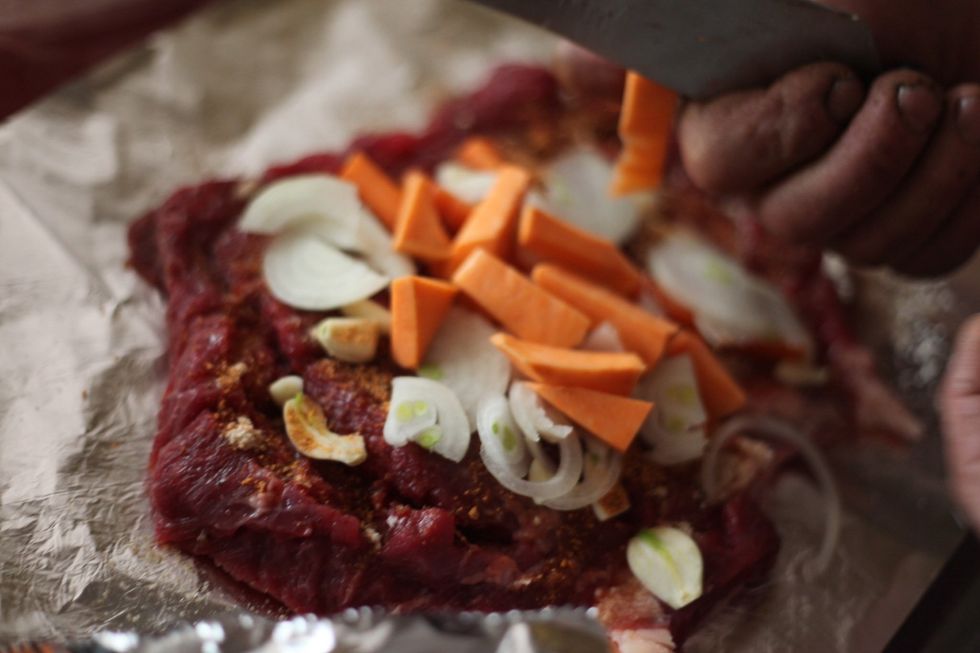 Cut some of the vegetables from the first steps you wish to use into smaller pieces and place them over the top of the meat with the chopped onions.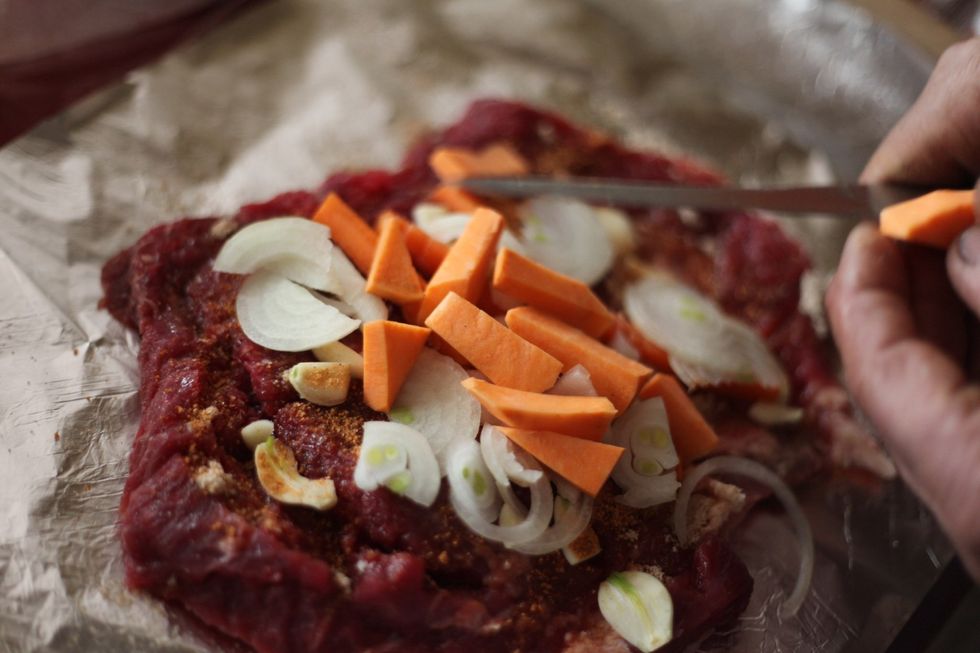 Is our hunk of meat looking something like this? Then we're one step closer to delectable beef steak roast! Let's continue.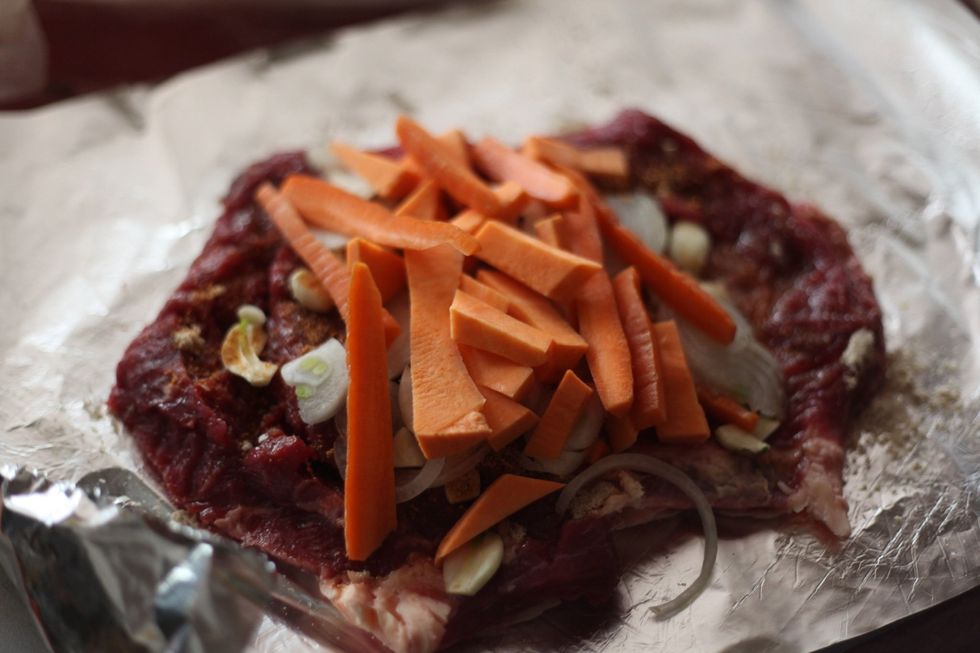 Slice the carrots into thin slices and add them to your pile of Vegetables.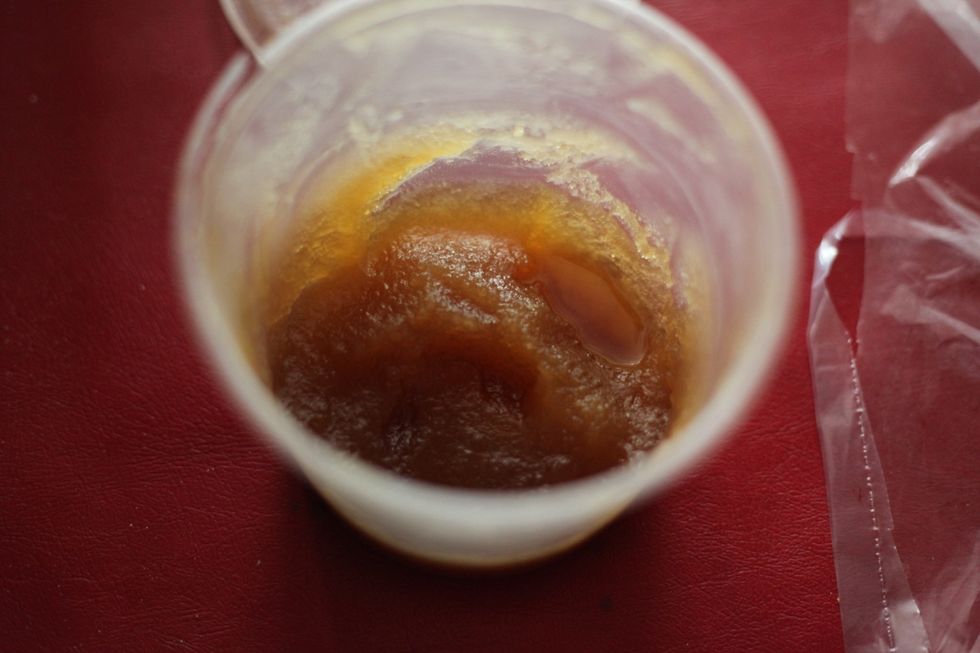 Get one tiny teaspoon of honey that your "bee allergic" Father picked himself getting stung countless times. Or just pick up a bottle from the local supermarket. We only need 1 teaspoon.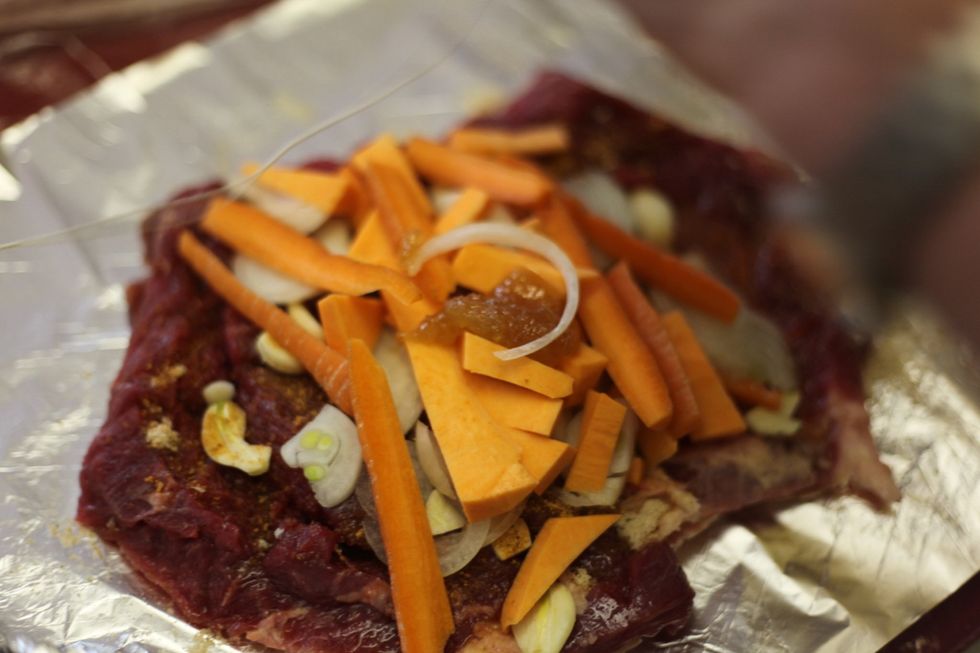 Was it worth getting dragged to hospital for this tiny teaspoon of honey. Dad thought so!!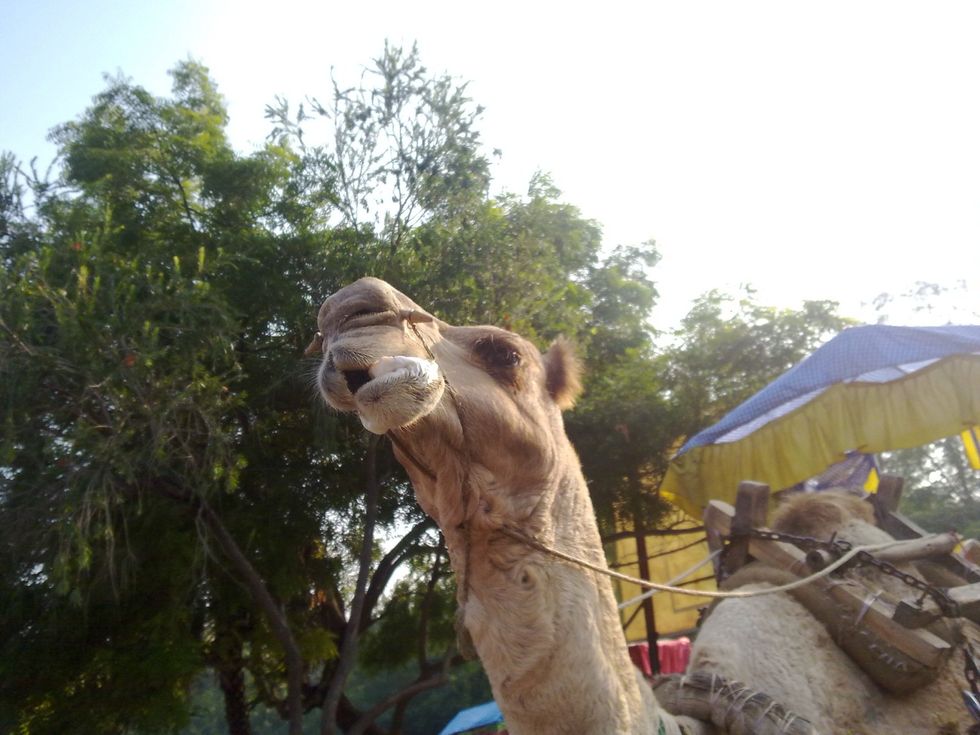 Someone's getting a little excited about scrumptious, mouth watering roast.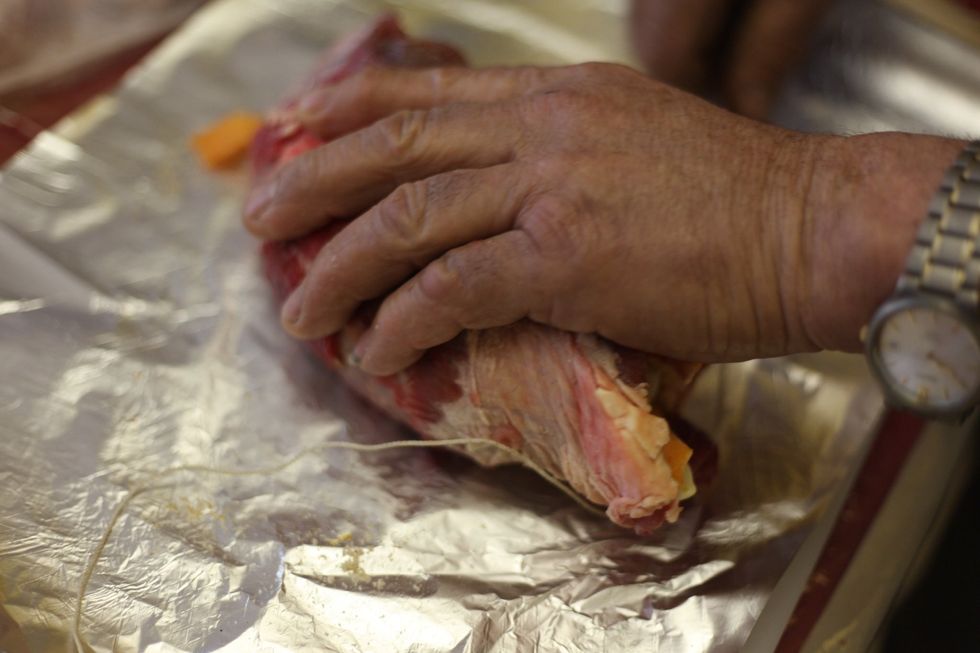 Wrap the ingredients around with the tenderized steak and use baking string to tie it up.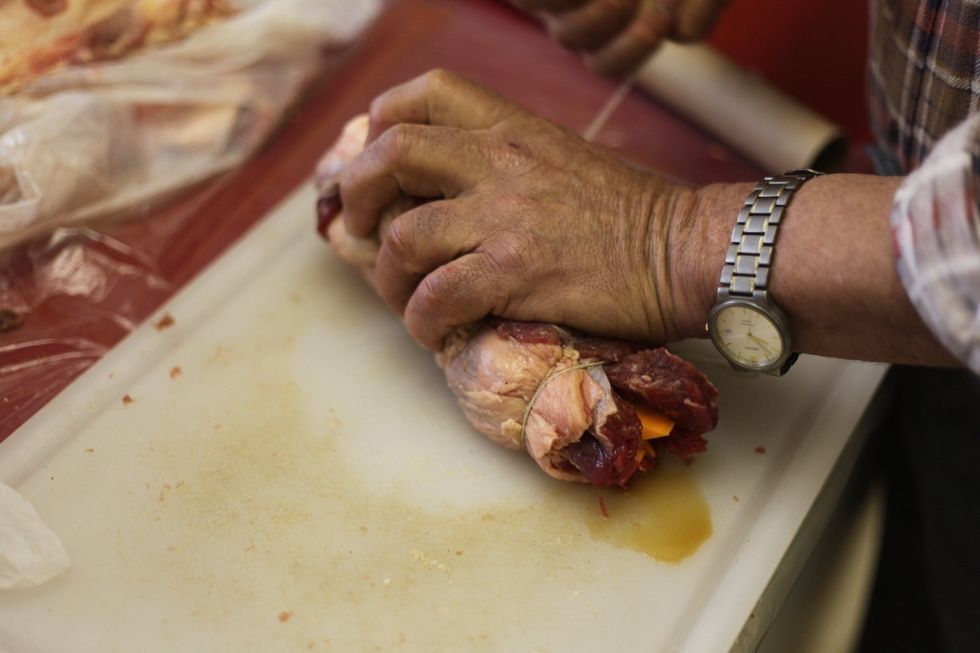 Your tying skills should be a little better than this. But in our amateur kitchen we do our best.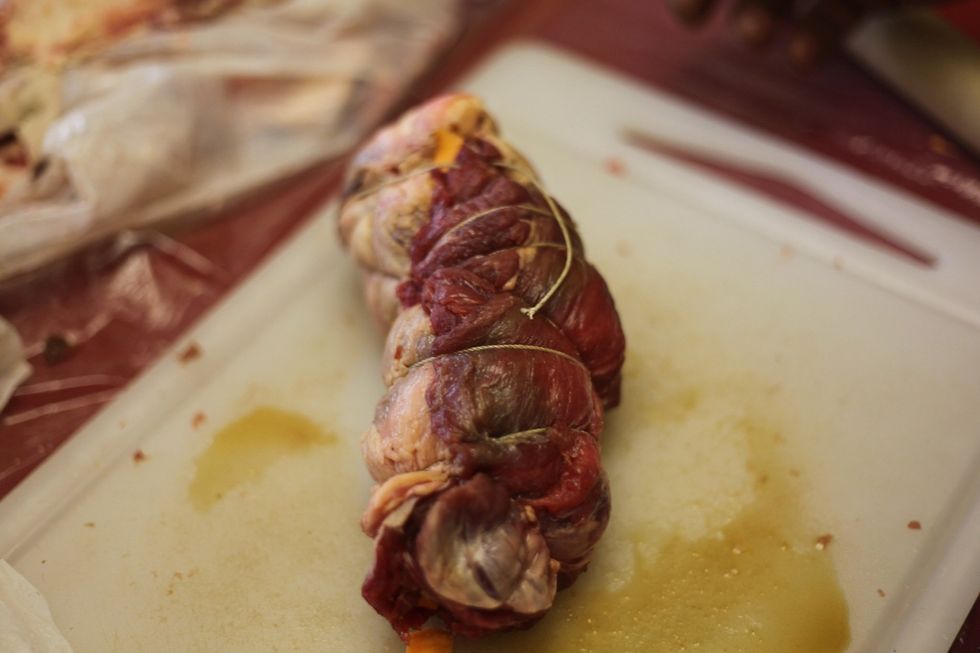 Does your steak roll roast look like this? Fantasmic!! We're ready to prepare the rest.
The following steps are optional: Remember we mentioned the beef fat (or skin). Well this is going to be our outer layer of the steak roast.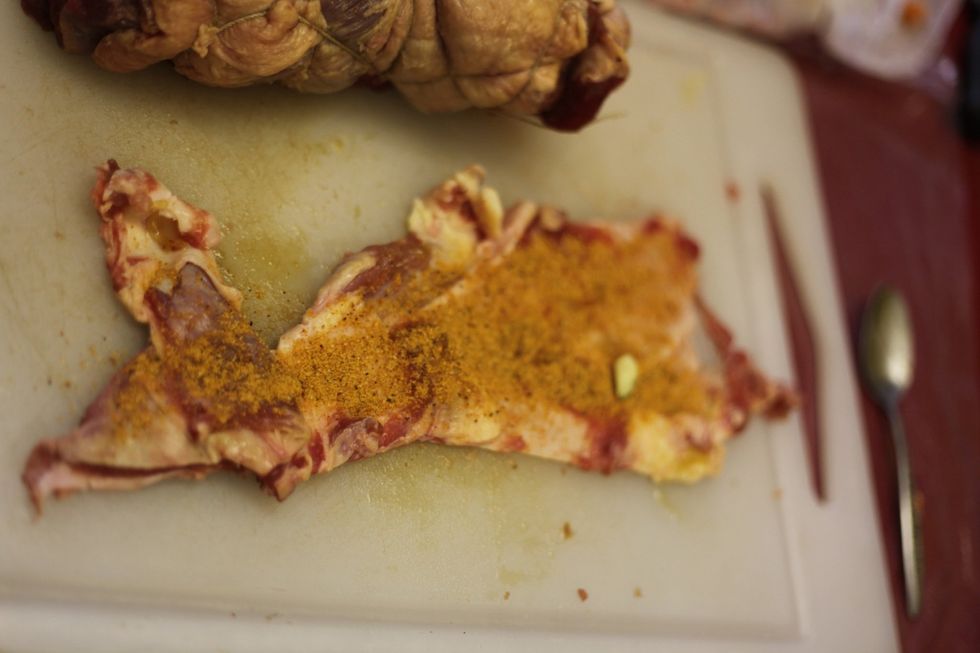 Add more all purpose seasoning on the beef fat. Rub a dub dub ...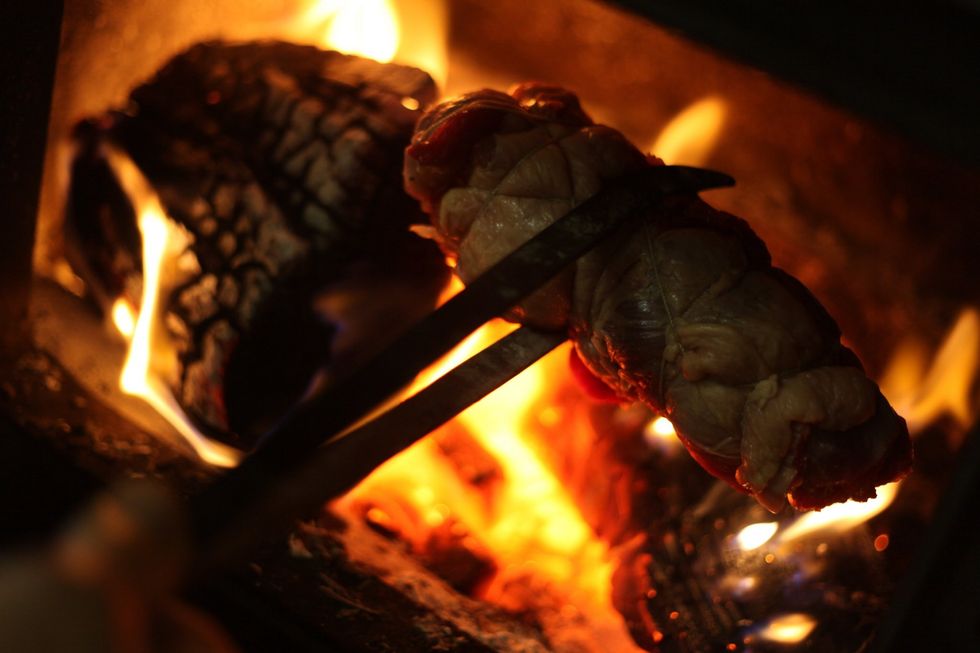 If it's 5 degrees outside and you have an open fire, grab your lover and have a romantic interlude, while gently turning the steak roast with tongs just a few times. 30 seconds maximum per side.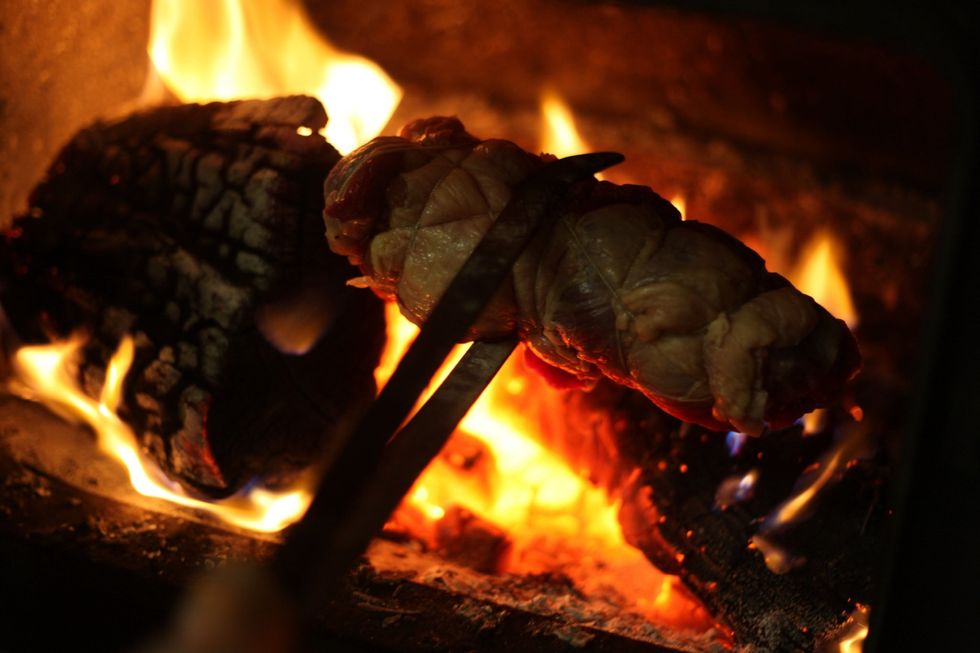 We are not cooking this over the fire but giving it a nice burnt charcoal flavour. If you don't have a fireplace you may ignore the next few steps. Or place on a hot coal BBQ.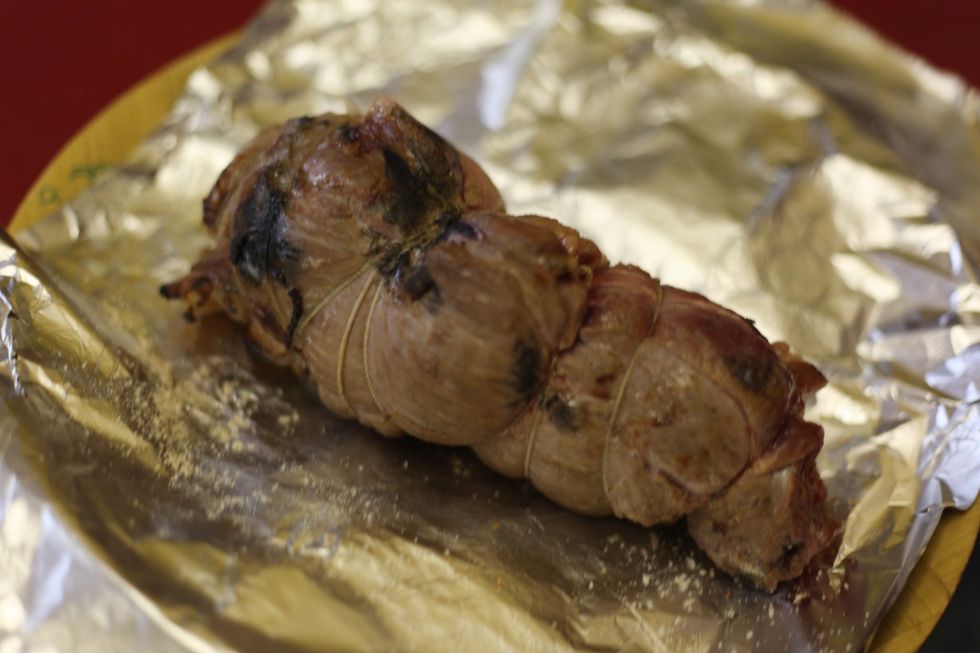 It should look like this without the burnt bits. But we will forgive my 70 year old parents for kanoodling by the fire and forgetting about our roast.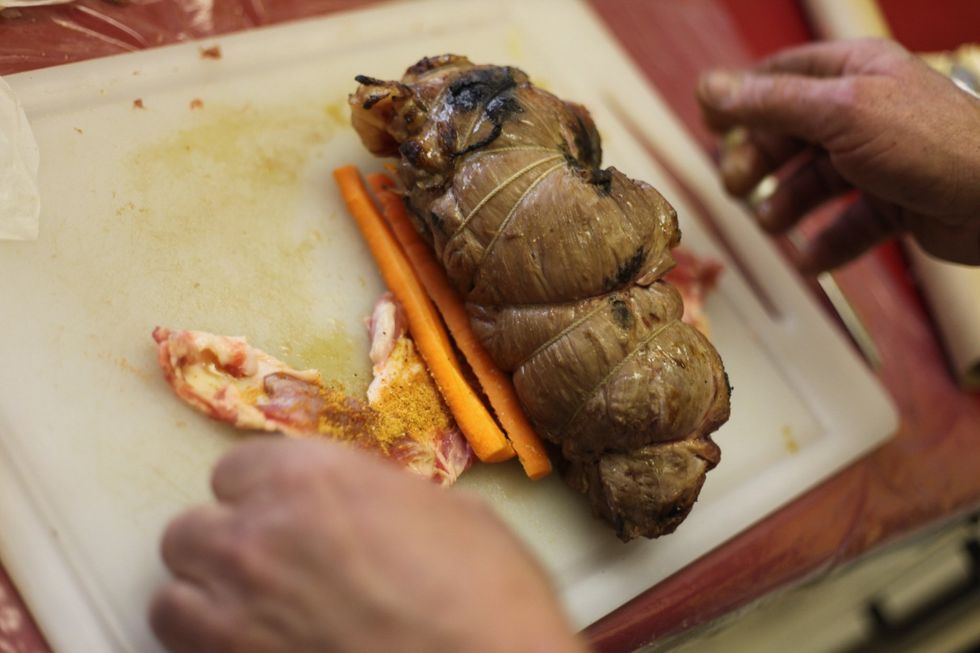 Place the steak roast over the piece of spiced fat. You can get creative and place vegetables as well if you forgot to add them previously. I promise I didn't forget any lol.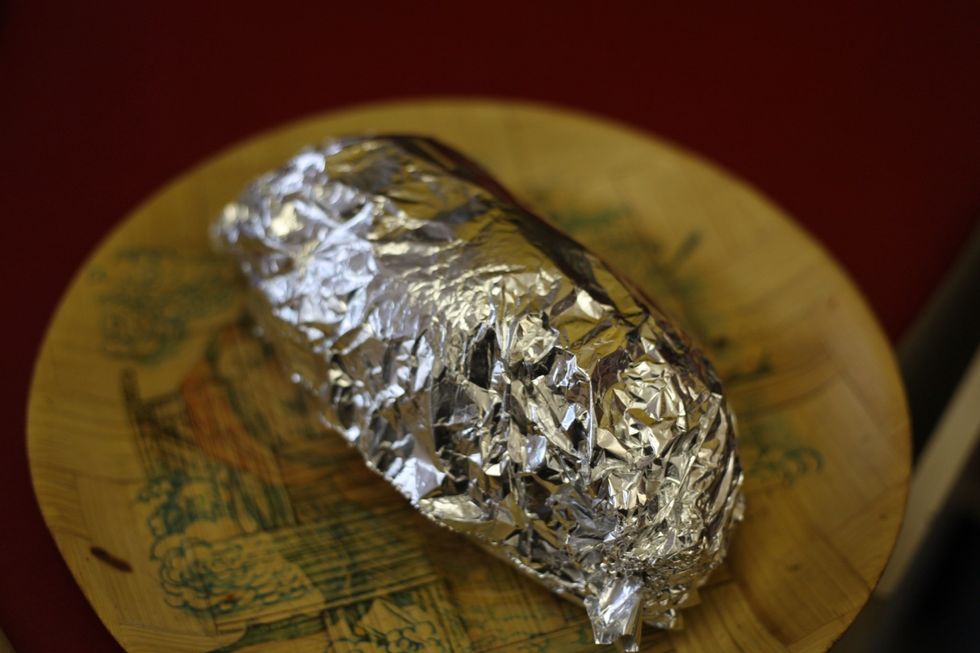 Wrap in aluminium foil and place in a deep baking dish or stainless steep pan.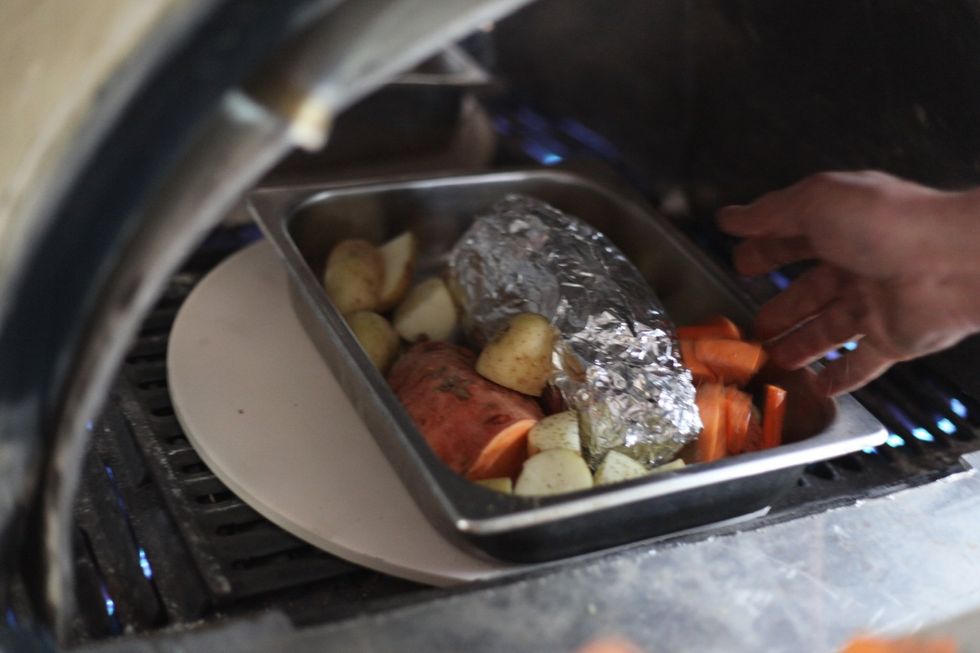 Place the roast and vegetables in the oven for 40 minutes on 200 degrees. As we're excited about our home made wood fired BBQ oven we thought we'd try it out again. In it goes...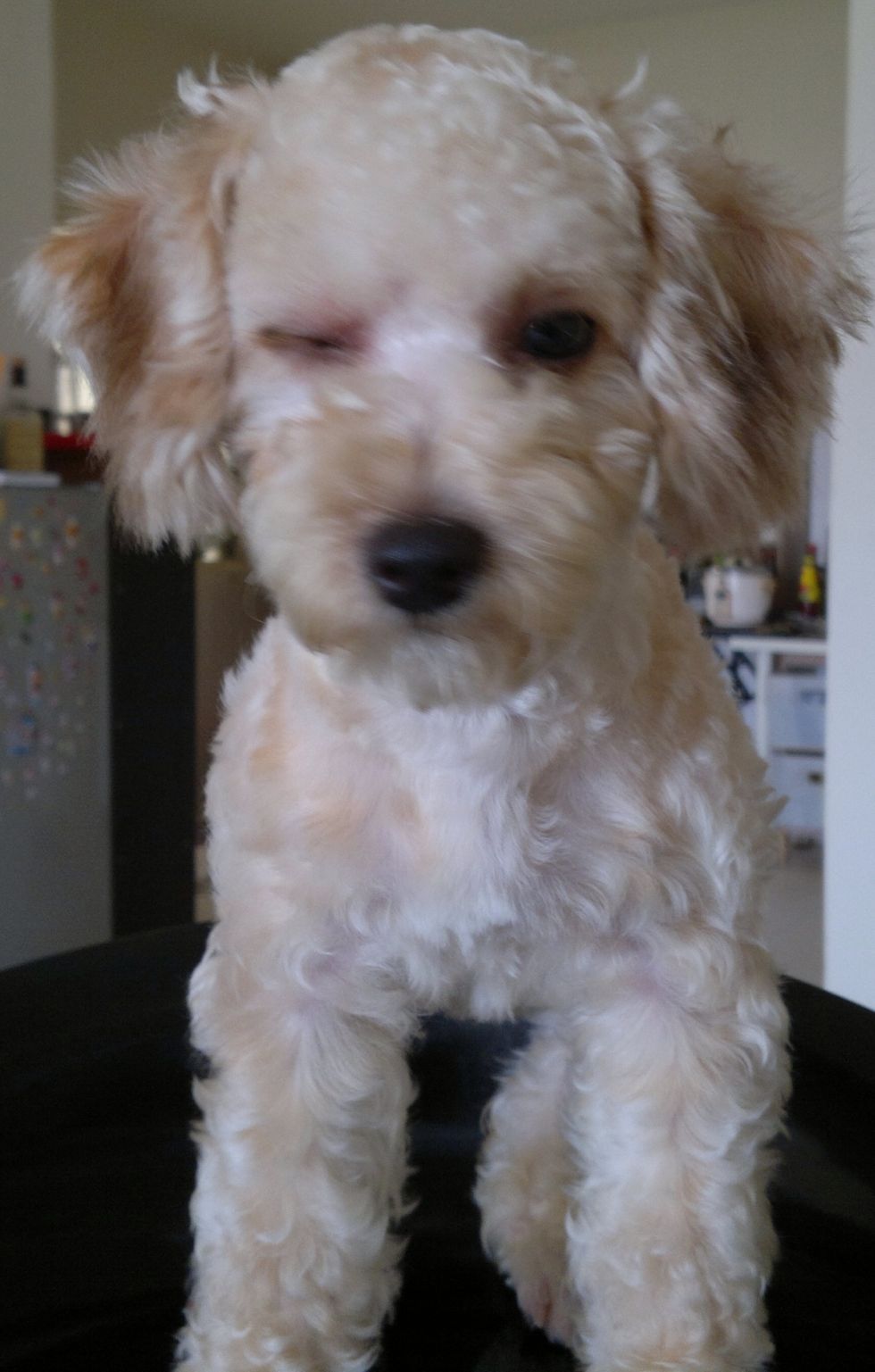 Are you looking at me???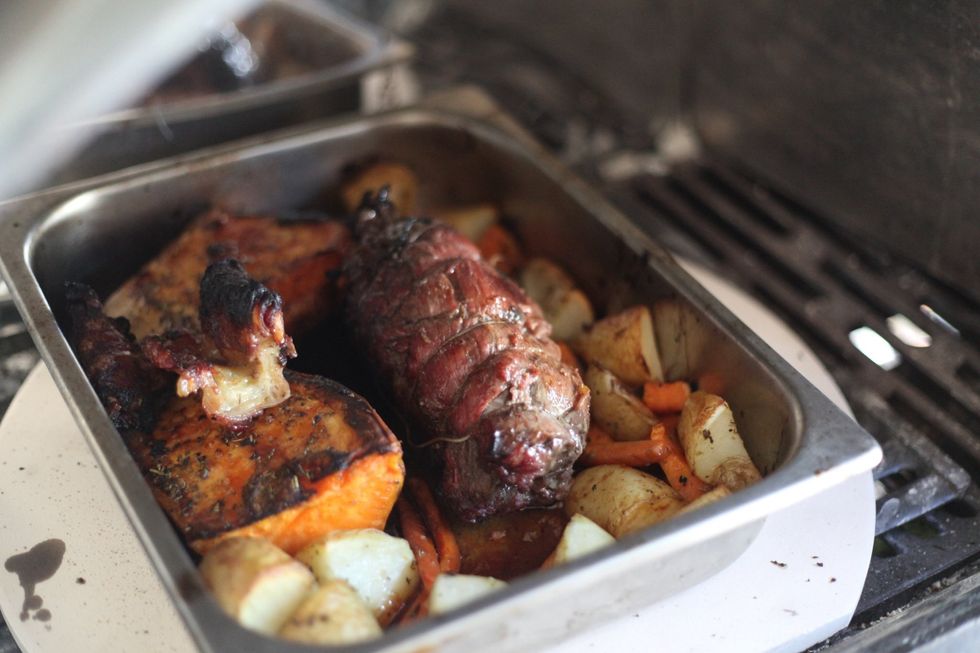 And there you have it. It's moist beef, potatoes have taken the beef flavour as the aluminium foil was not tightly closed. And everything looks divine. And the taste and fragrance was simply....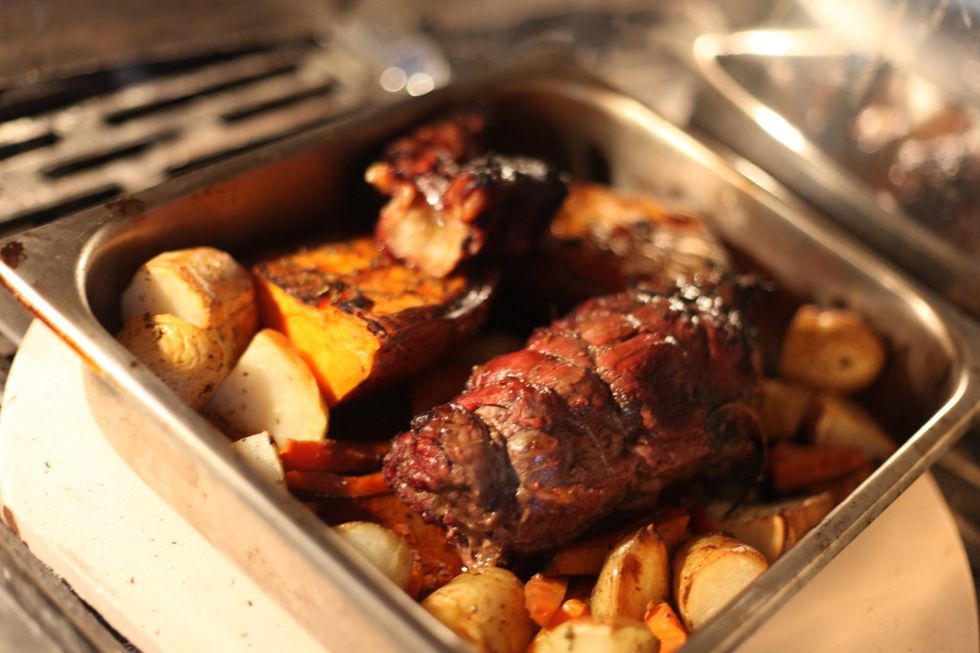 Indescribable...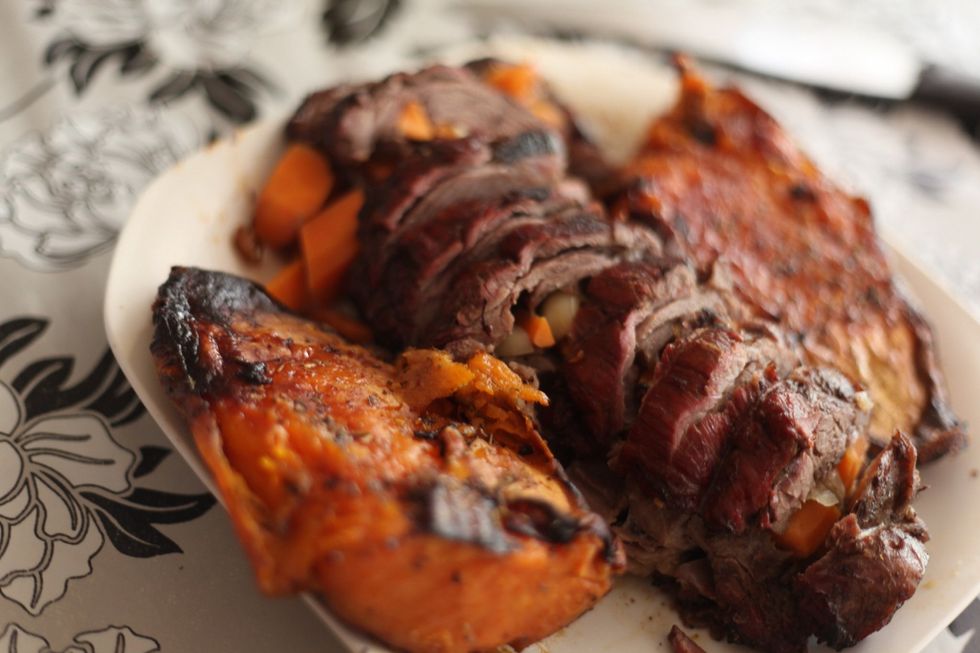 Slice it up and serve. Thanks again for checking my guide out. From our amateur kitchen with love. Micho.
1.0kg Beef steak (explained in guide)
1.0 Chopped Onion
6.0 Garlic cloves
3.0Tbsp All purpose seasoning
4.0Tbsp Mixed herbs or thyme
1.0tsp Honey
1.0 Beef Fat
3.0Tbsp Beef stock powder
5.0 Young carrots
1.0 Large sweet potato
10.0 Potatoes (Any)
Michel Daher
Micho here. Amateur experimental chef and lover of food. Thanks for all your support. Join my Food Journey www.naturallygoodfood.com