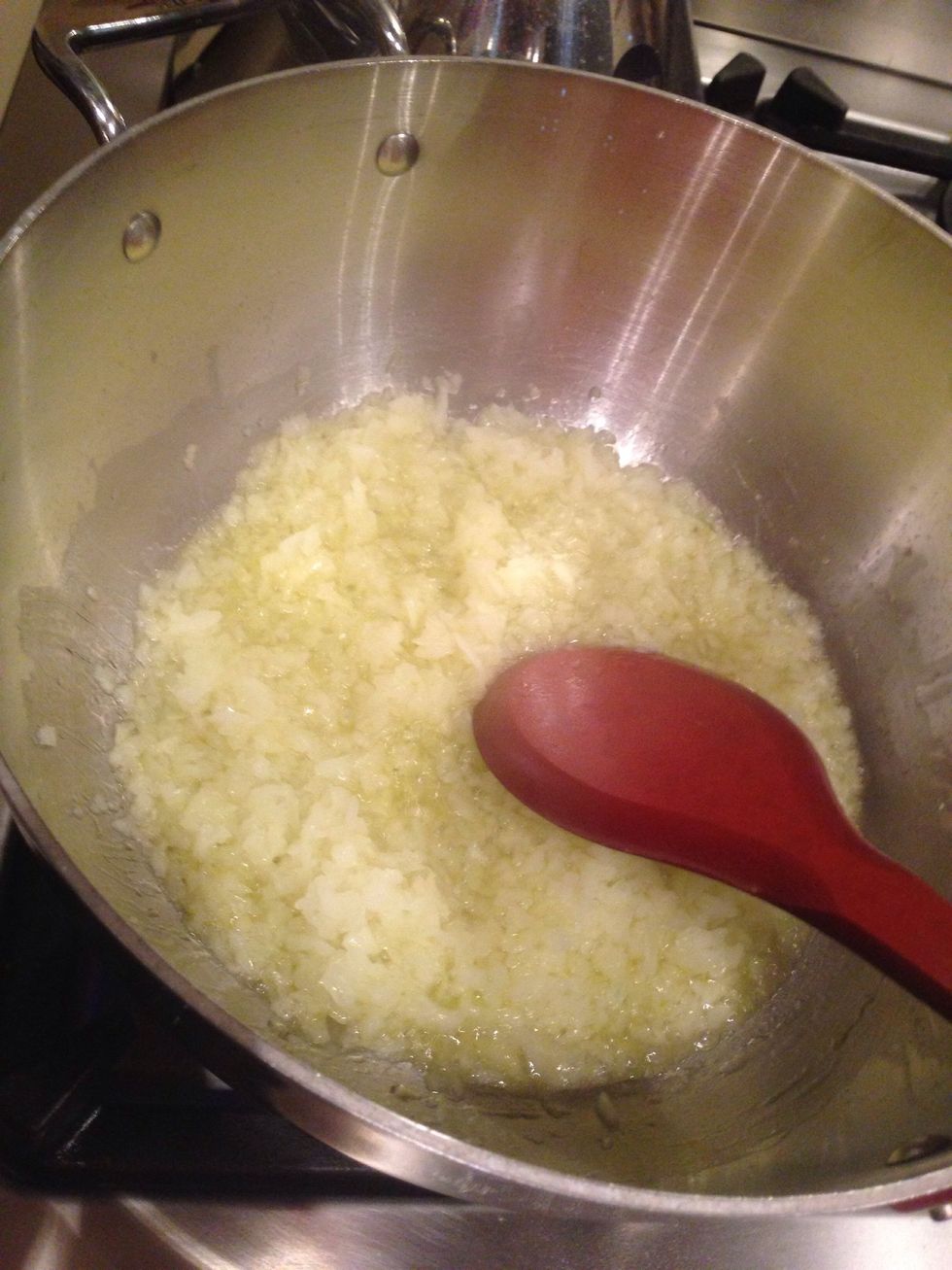 Sauté one small onion with olive oil
Brown 3 cups of rice for about 2 minutes with onion and olive oil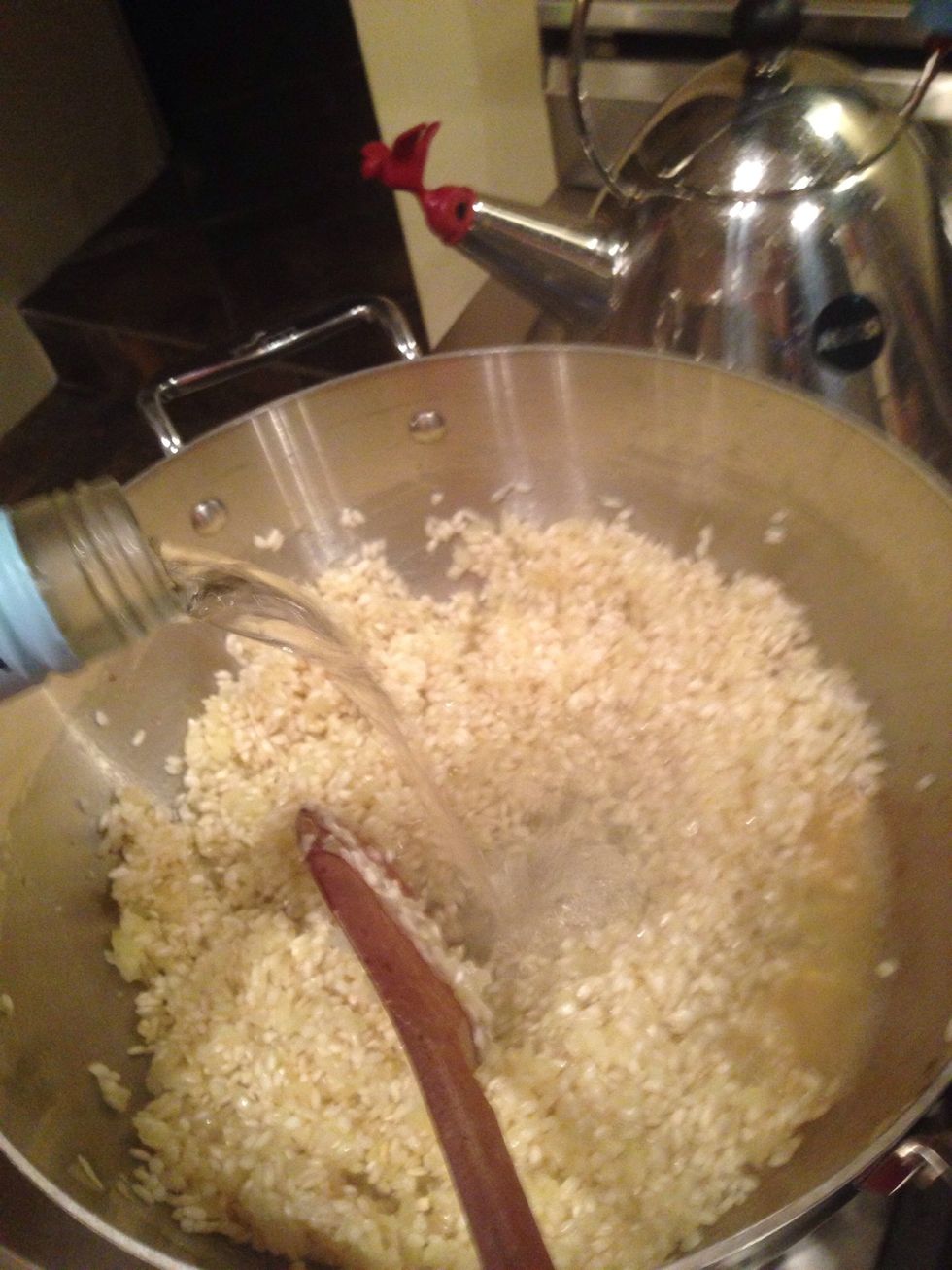 Deglaze with white wine. About one large glass.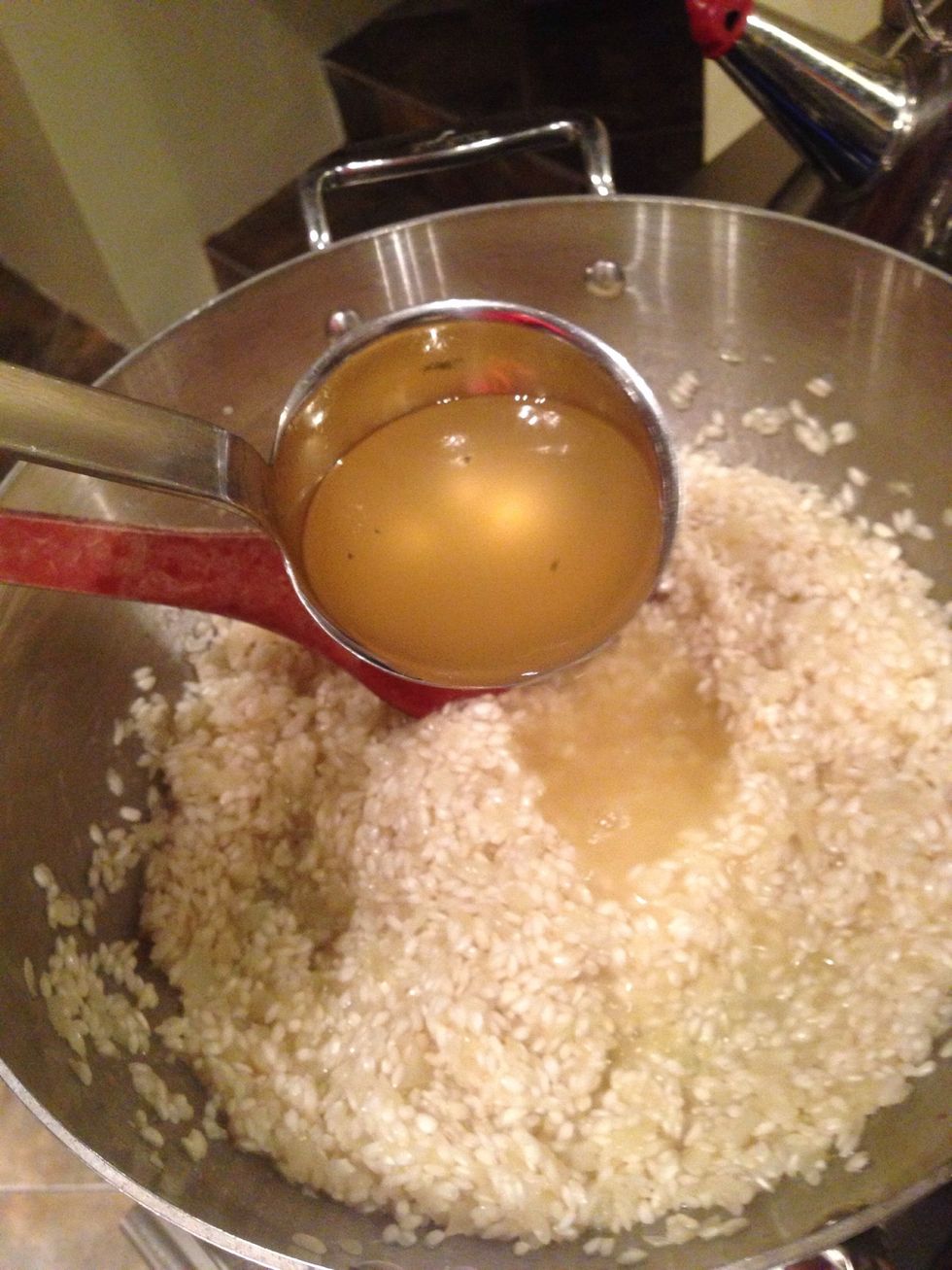 Add stock one or two ladles at a time and continue to stir until broth reduces to a thick creamy state. Continue to add broth and repeat process of reducing.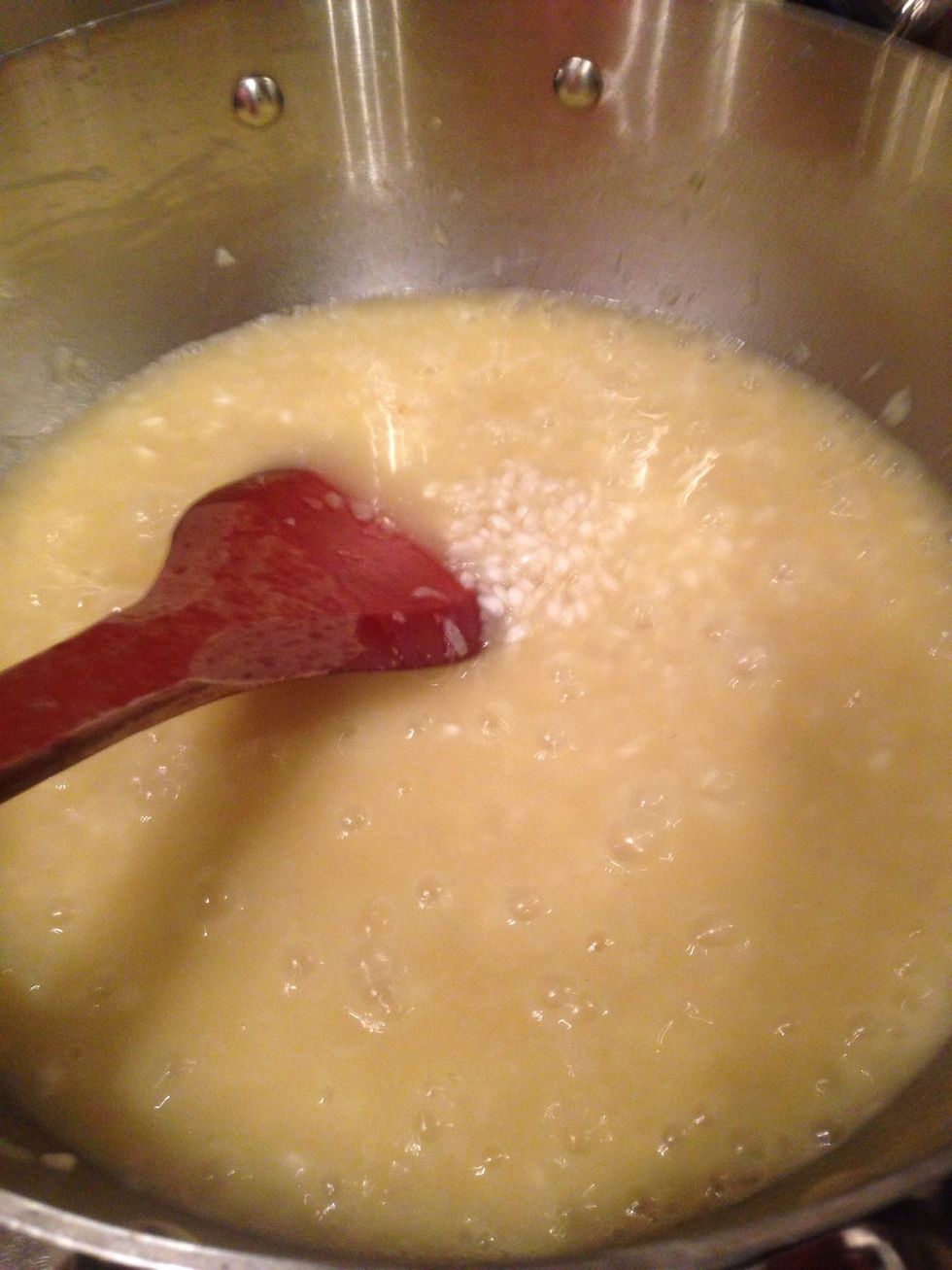 Keep in doing the same thing. Broth.... Reduce.... Broth.... Reduce.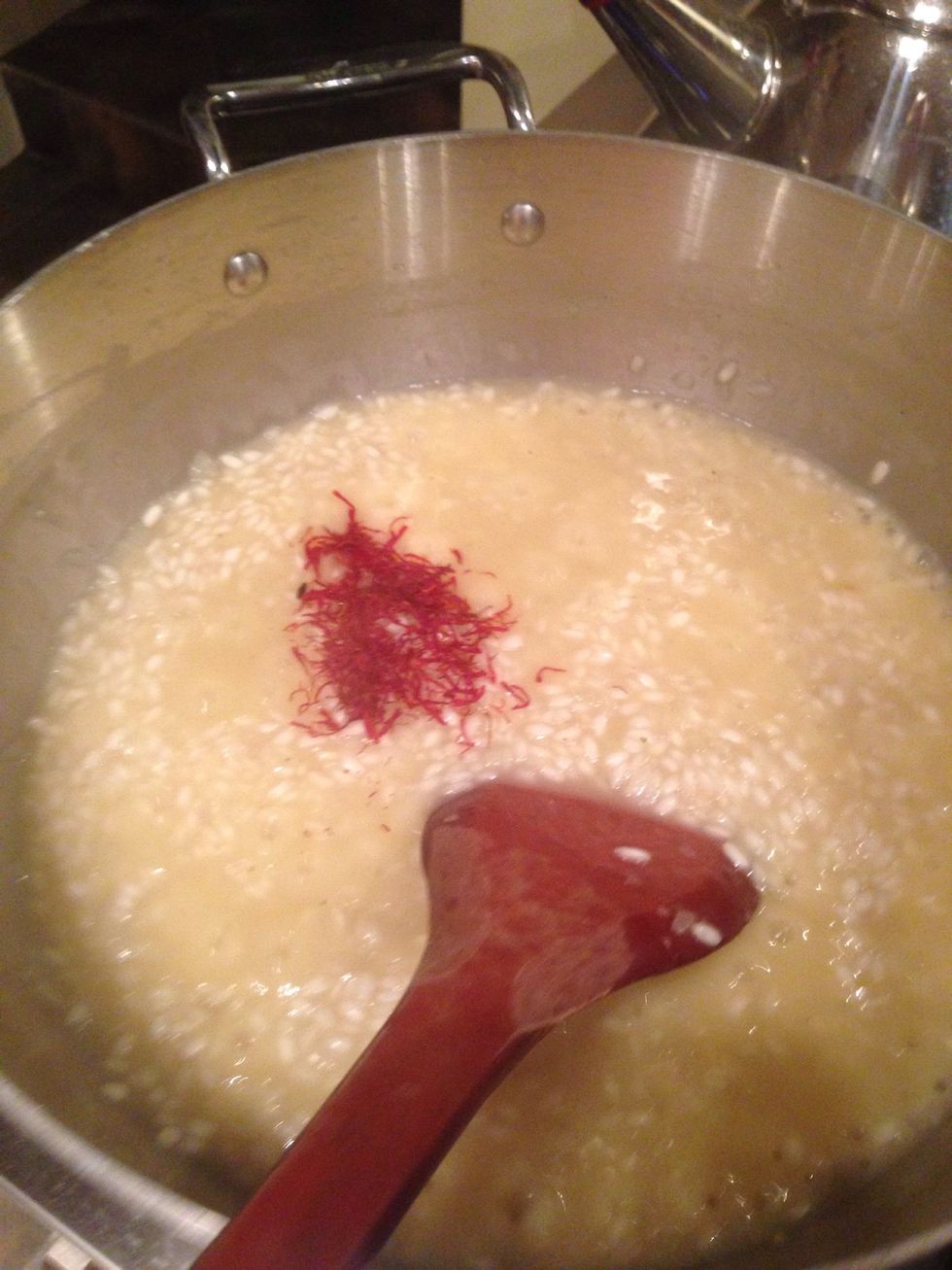 After about 15 minutes, add the saffron.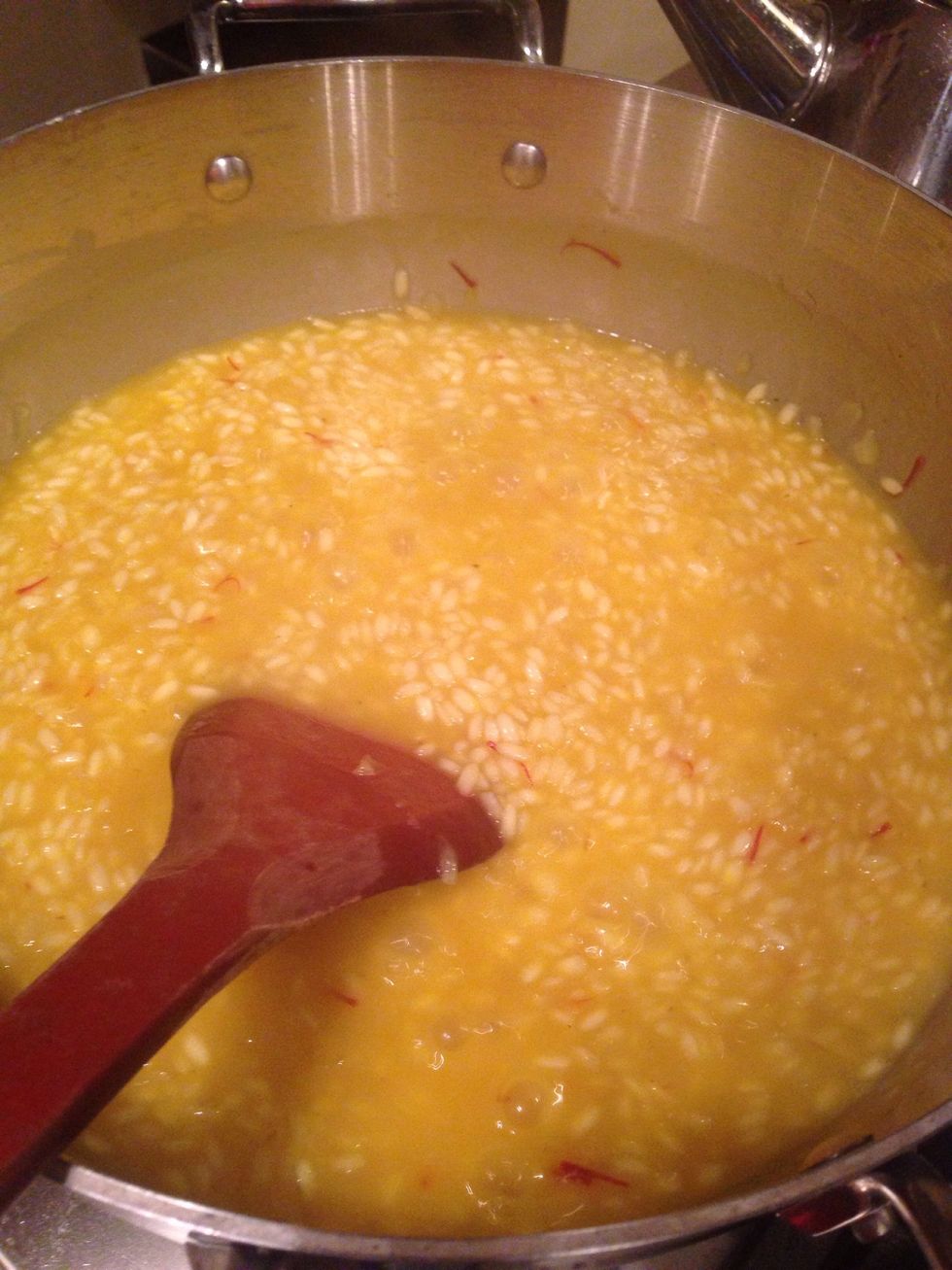 More of the same.
Once your rice is al dente, add about a table spoon or two of butter and stir.
Serve with fresh grated parmigiano.
Olive oil
Arboric rice
Onion
Chicken stock
Saffron
White wine
Butter
Parmigiano