This is a recipe for classic risotto, minus the saffron, which is too expensive for me. I added a couple of my own twists as well. Enjoy!!
9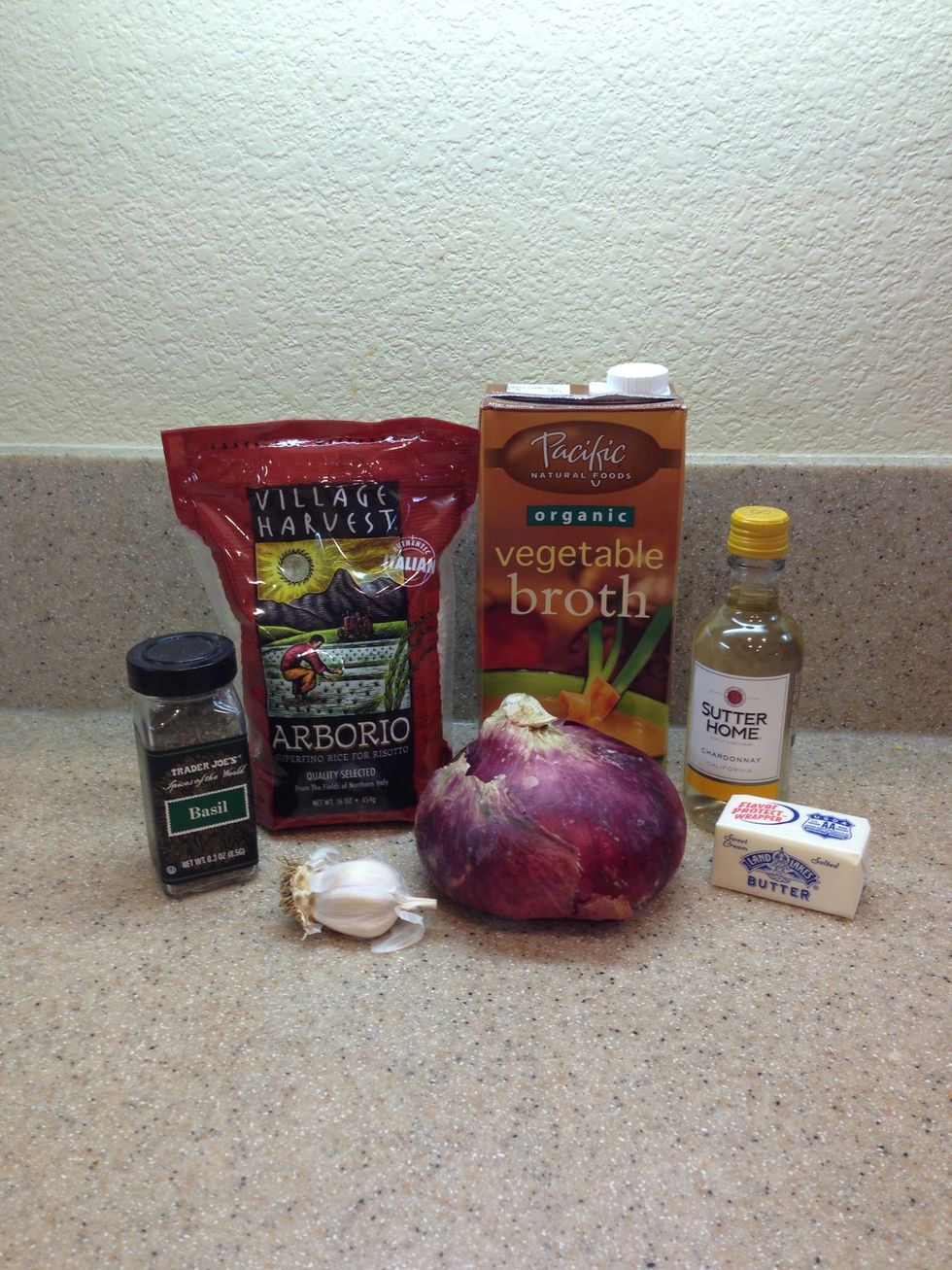 The line-up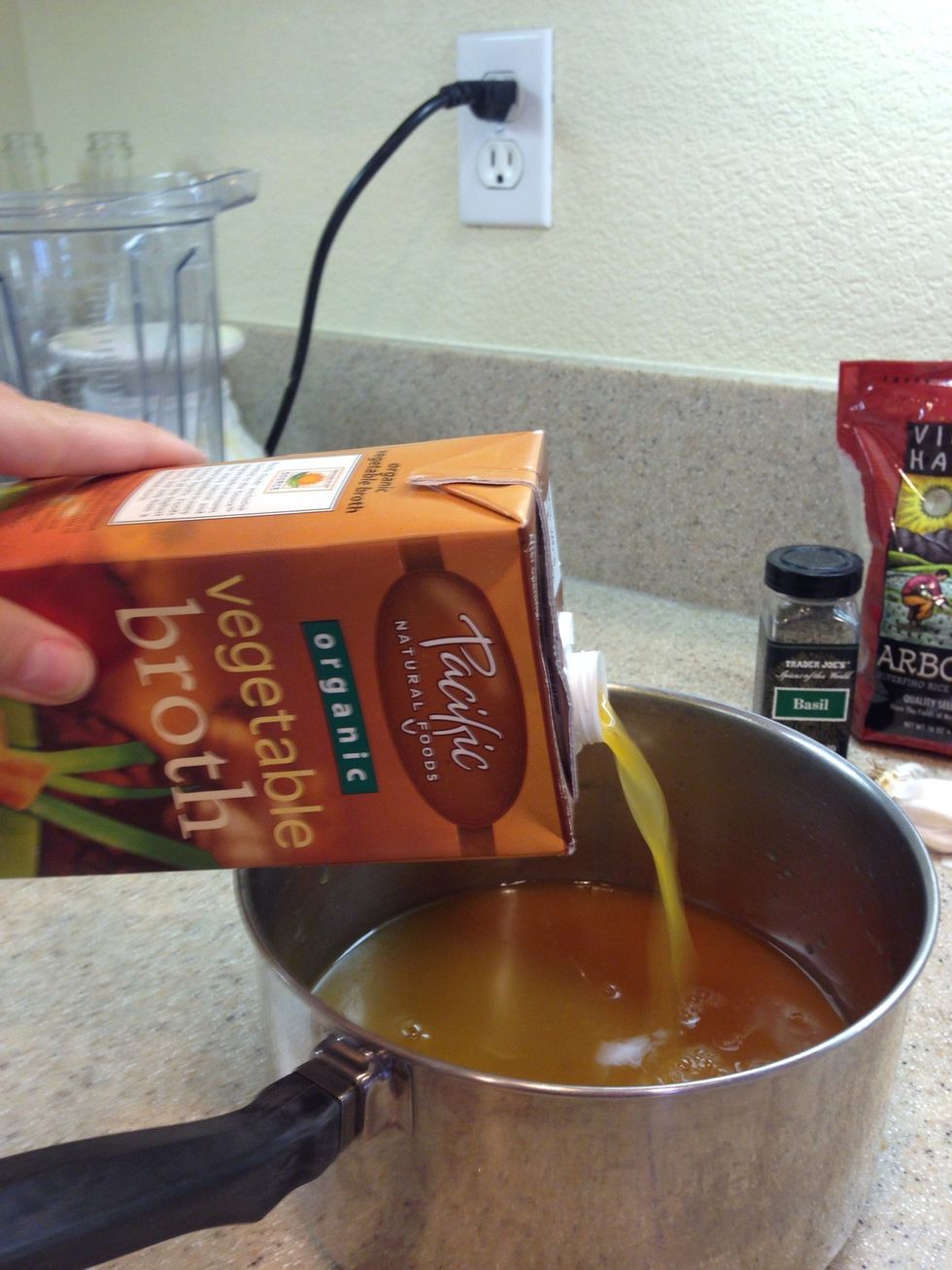 To start off, add your broth to a saucepan and throw it on the stove to heat. My veggie broth only comes with 4 cups in it, so I add 1/2 to 3/4 cups water to the pot as well.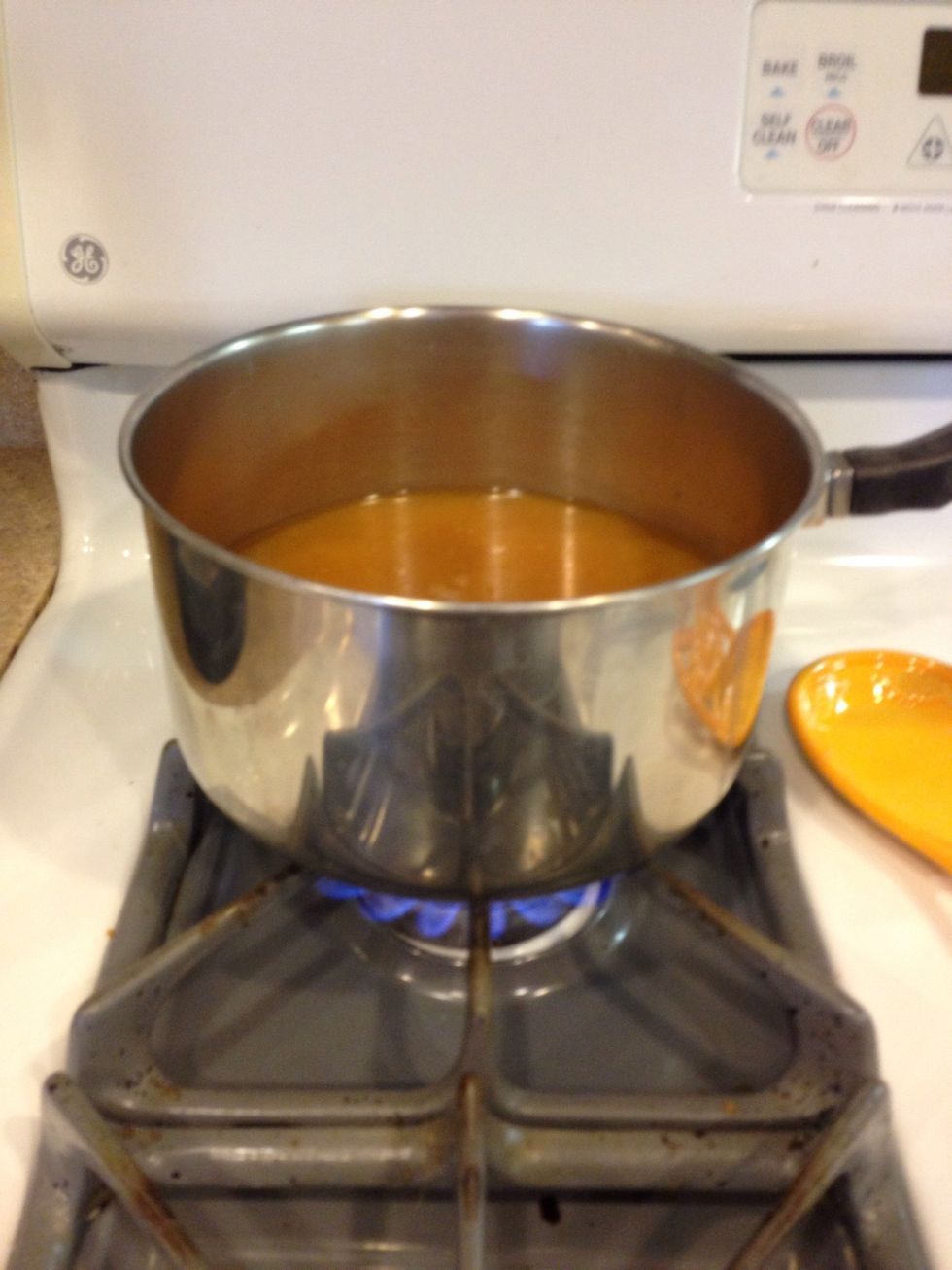 Bring it to just under a boil. It's essential that the liquid you add to your risotto is heated!!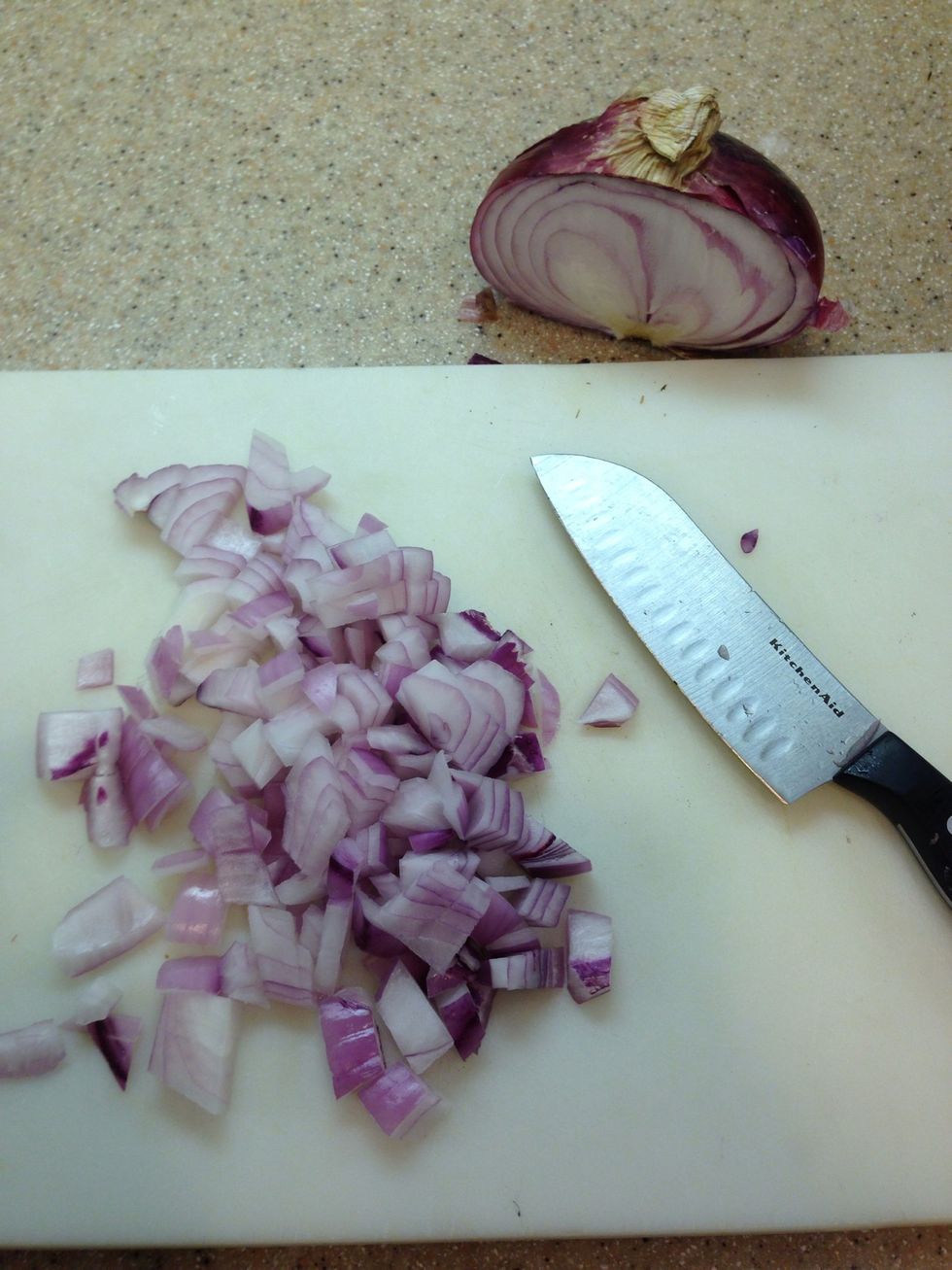 Chop up half of an onion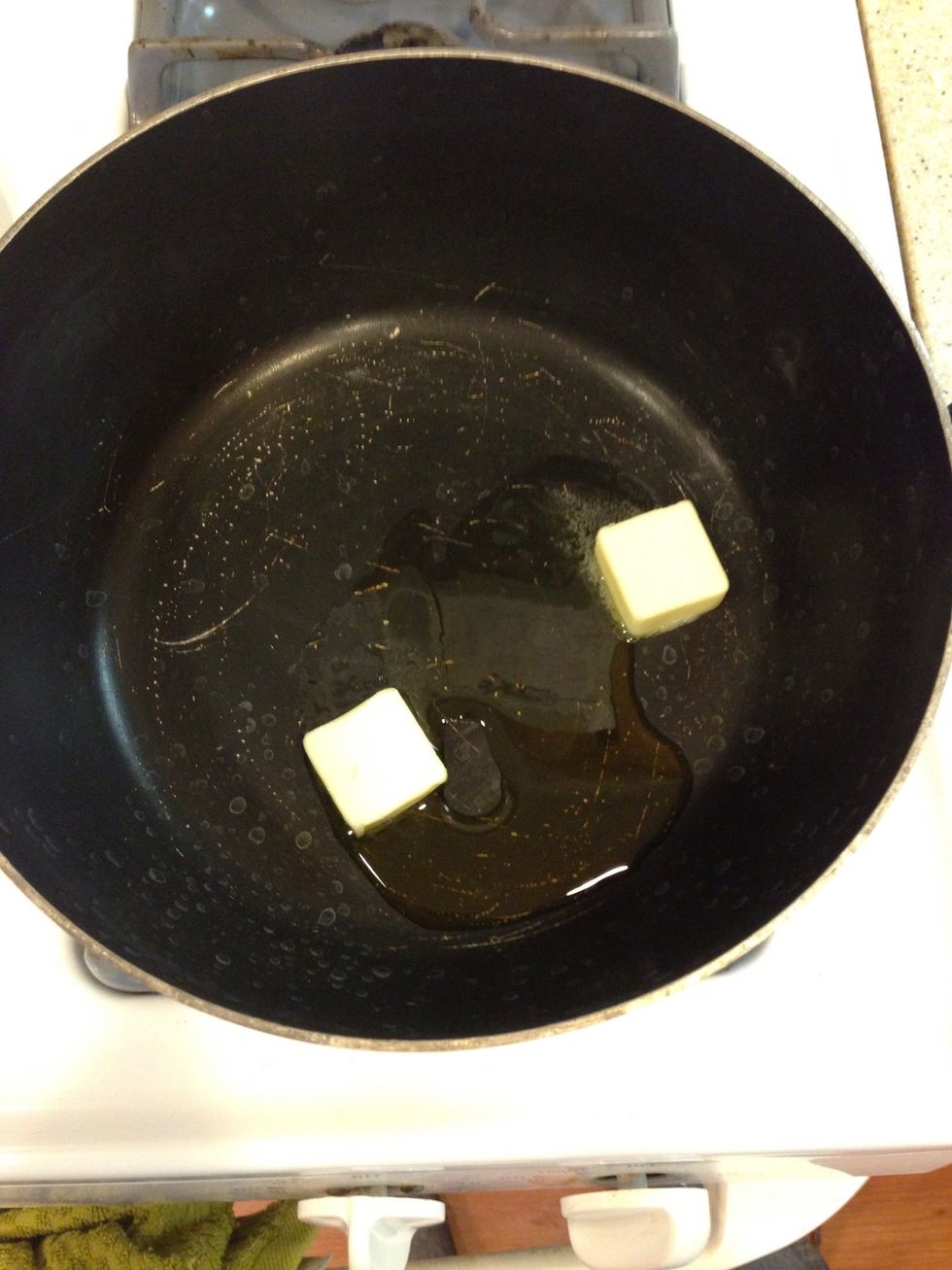 To a large pot or skillet, add a splash of olive oil and 2 tablespoons of butter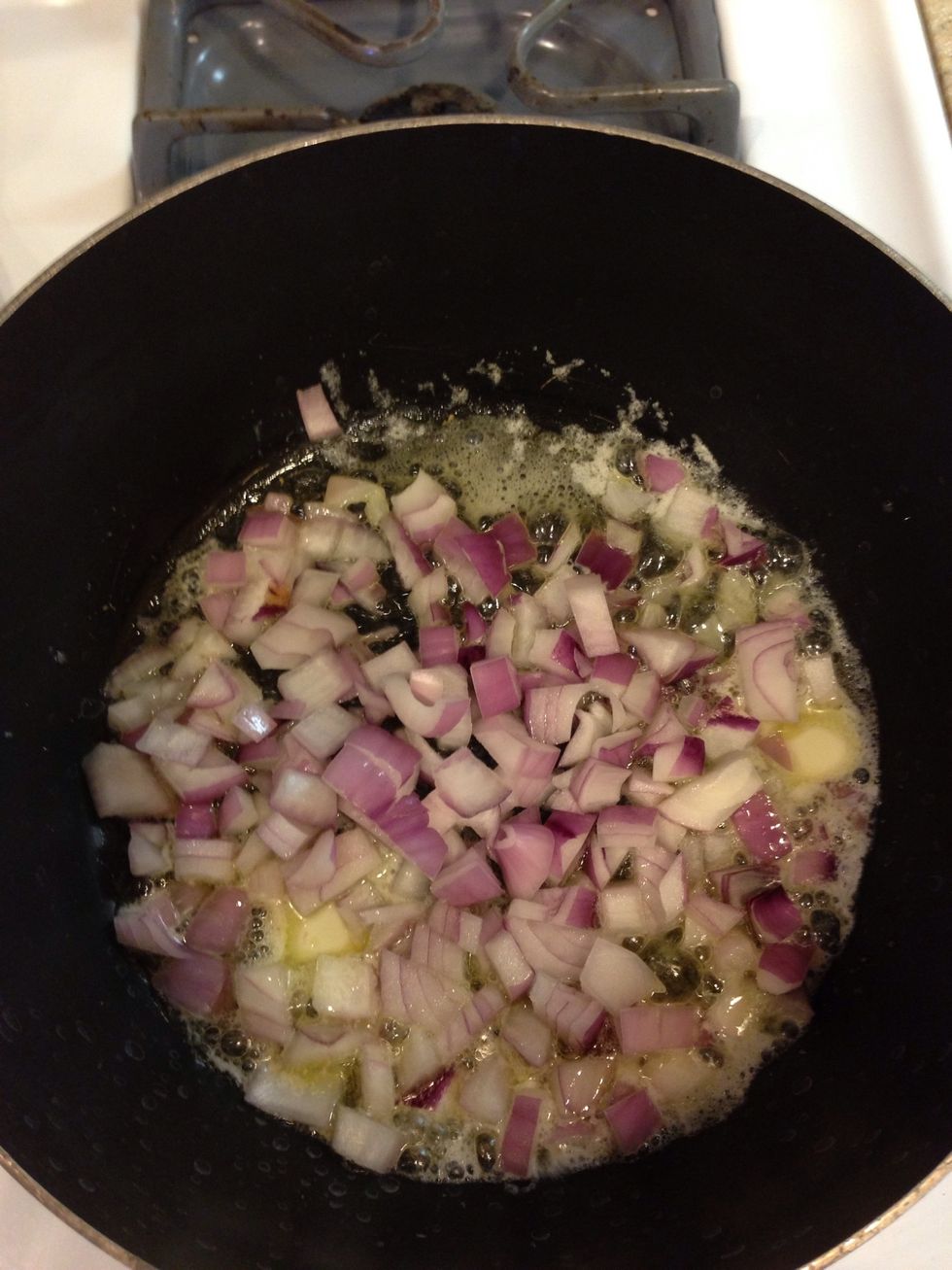 Add the onions once the butter is melted.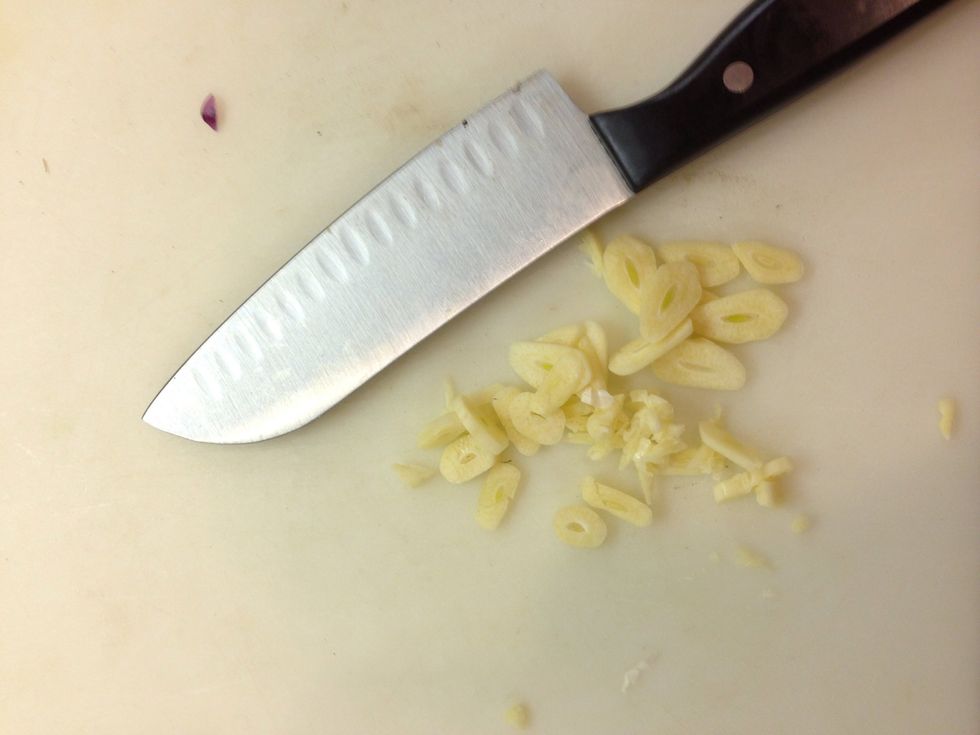 Chop up your garlic! I like mine sliced, but you can chop it up more.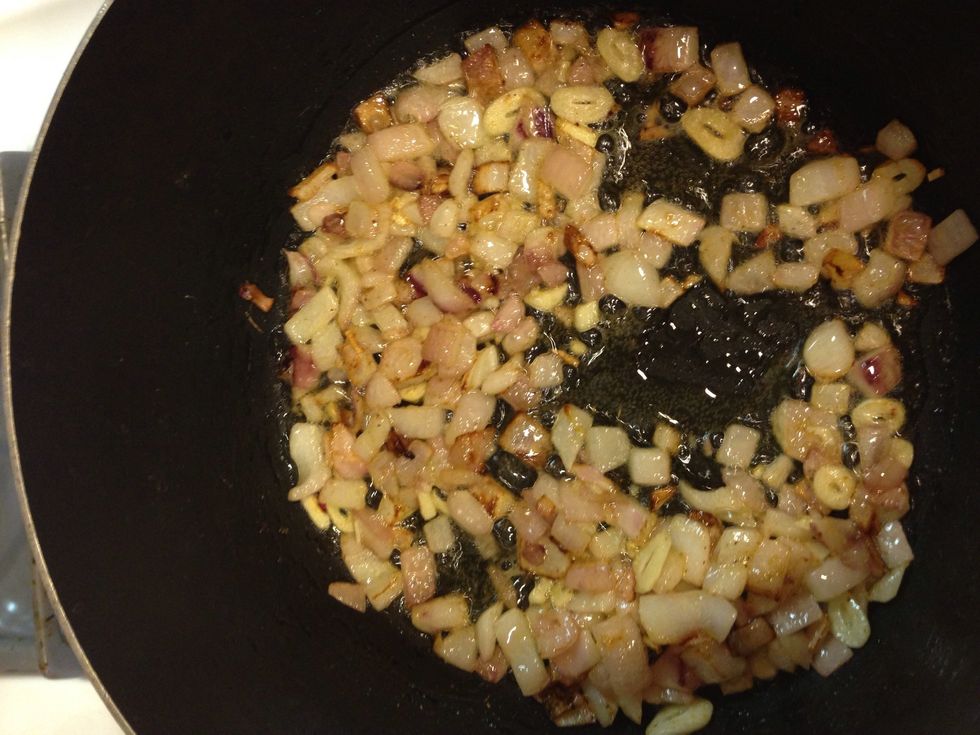 Add to pot with onions. Let everything cook and start to get brown.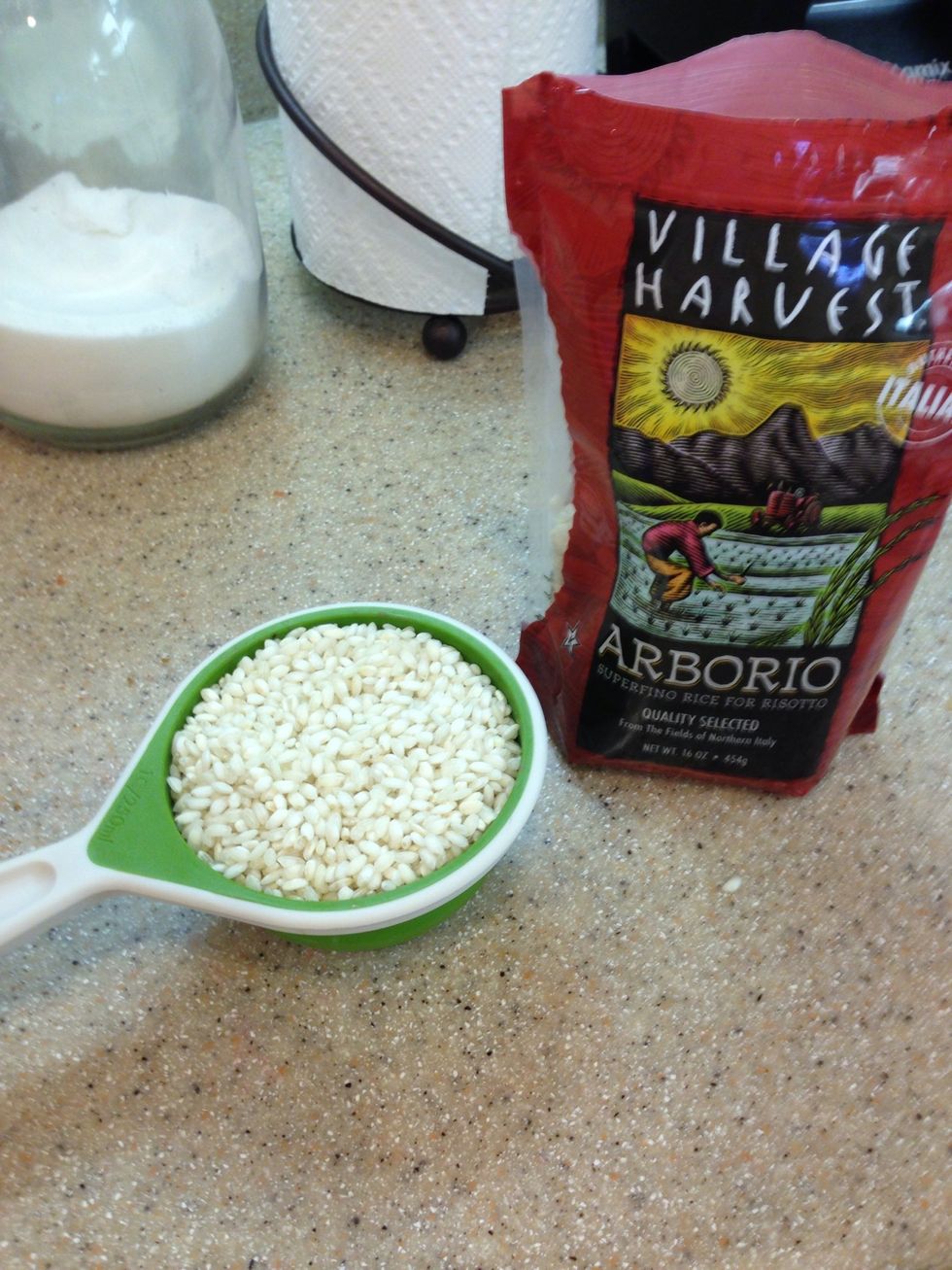 Measure out your cup of arborio!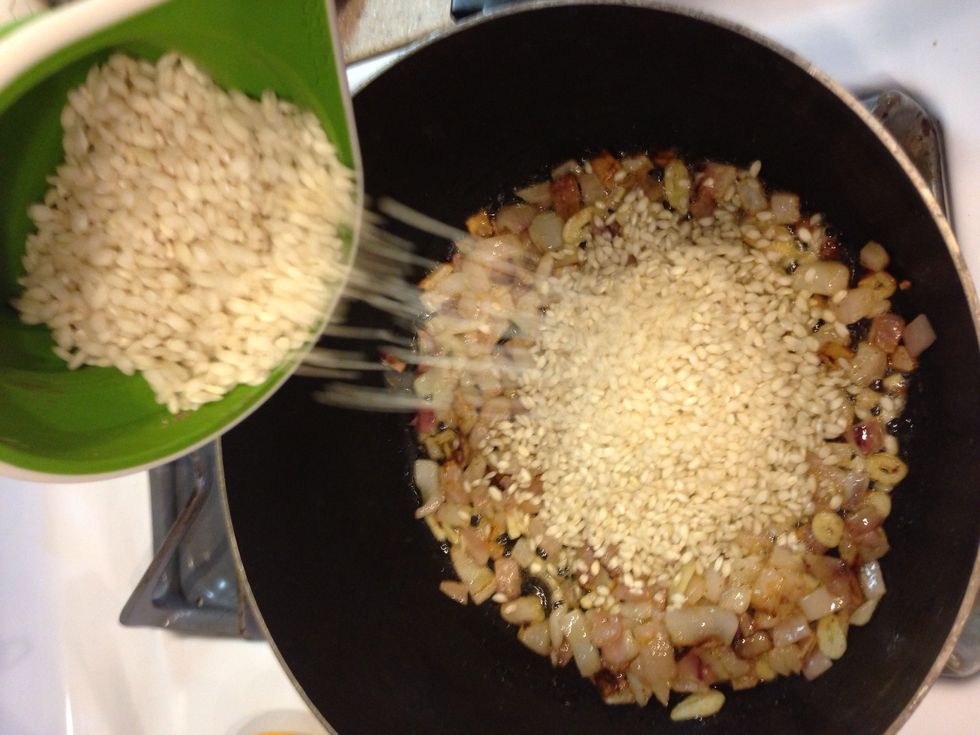 Add to pot!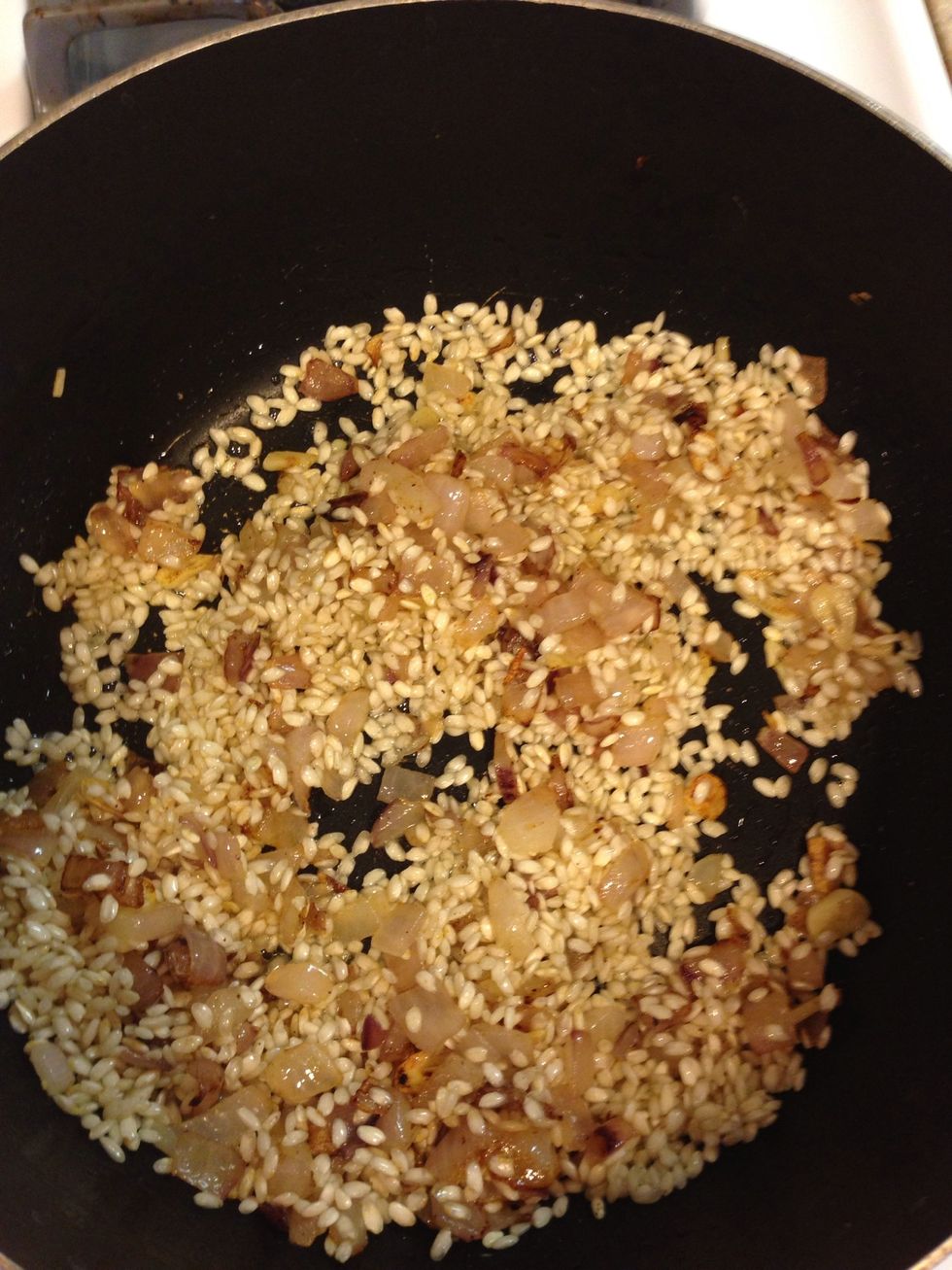 Stir so that the arborio is coated in the butter.
You want the arborio to toast and become tan, like so.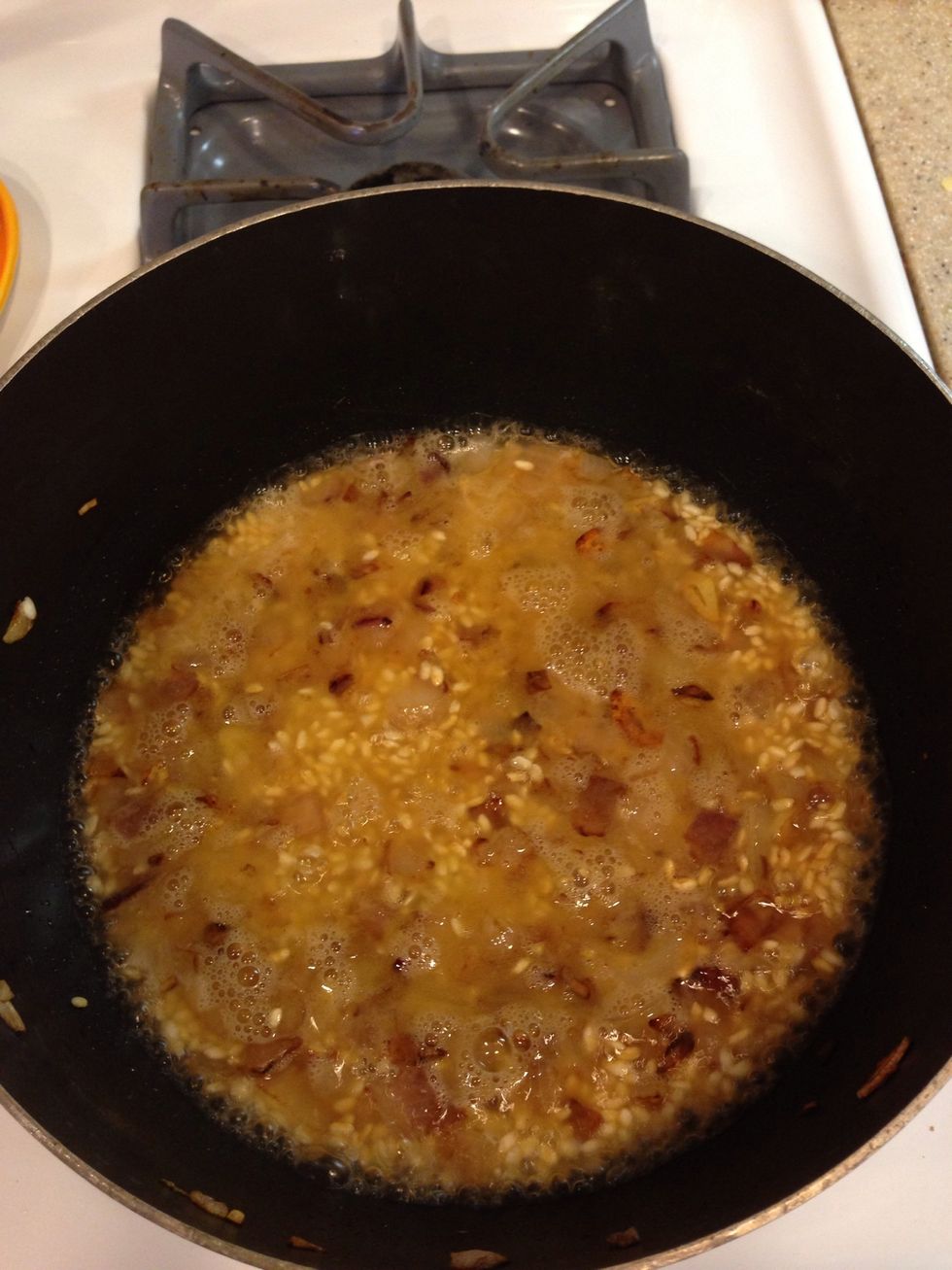 Add the whole mini bottle of wine (or a cup of whatever you have lying around the house).
The next 20 minutes will be dedicated to stirring the risotto! Get comfy!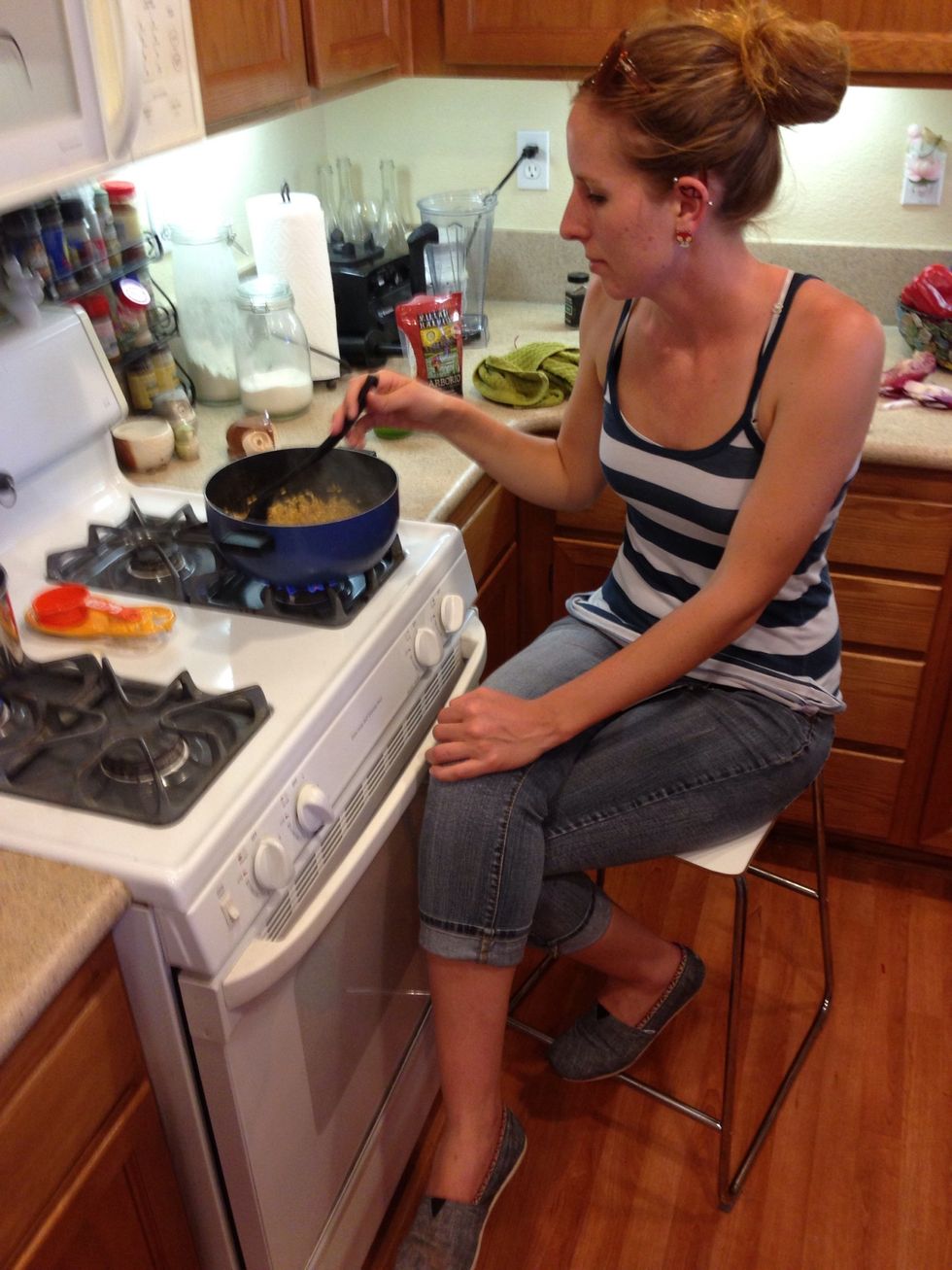 Like so!! This is always how I cook risotto :)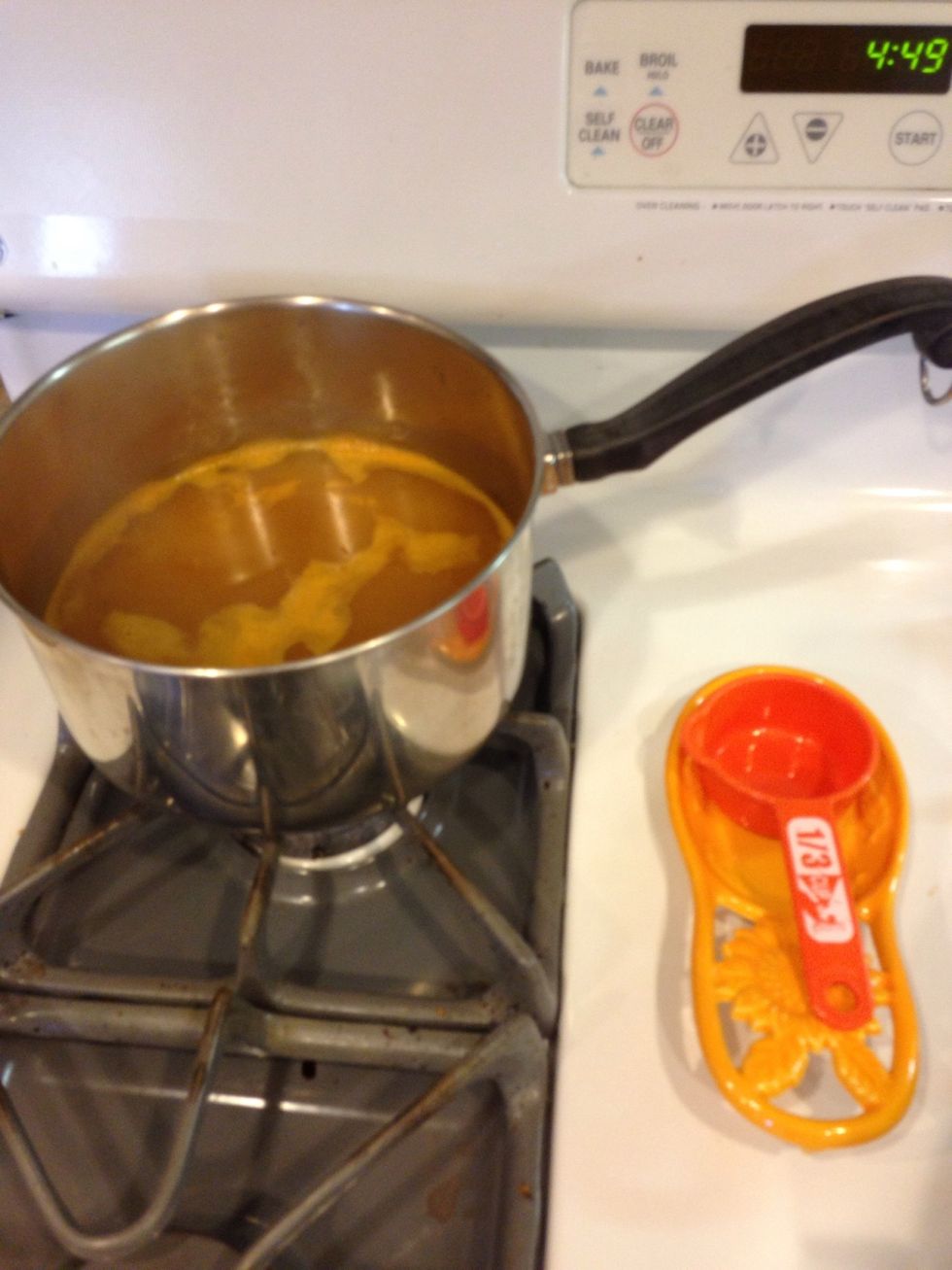 Get ready to add some broth! I use a little measuring cup for adding broth with!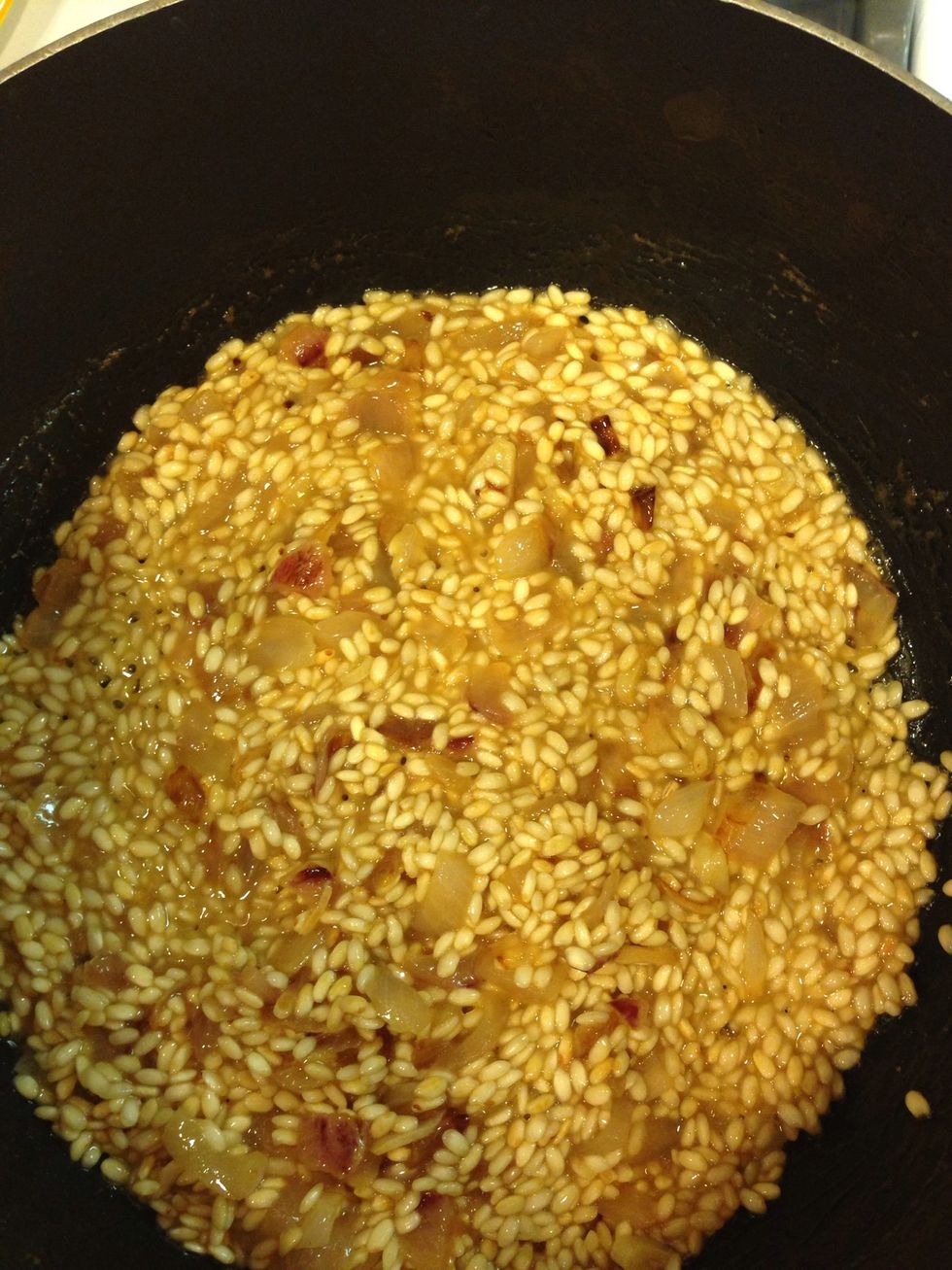 Once the wine has been absorbed most of the way, you're ready to start adding broth.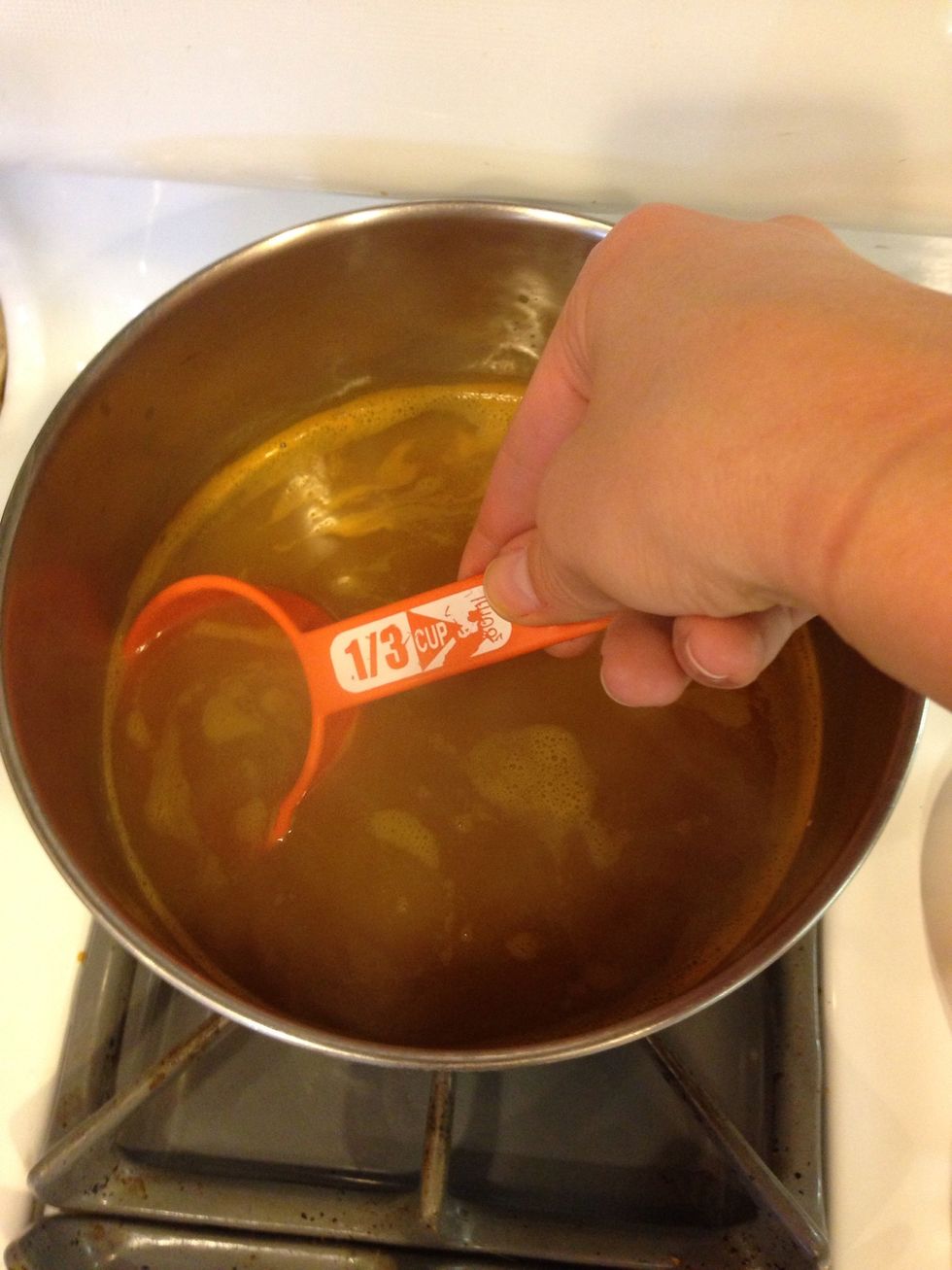 Scoop it...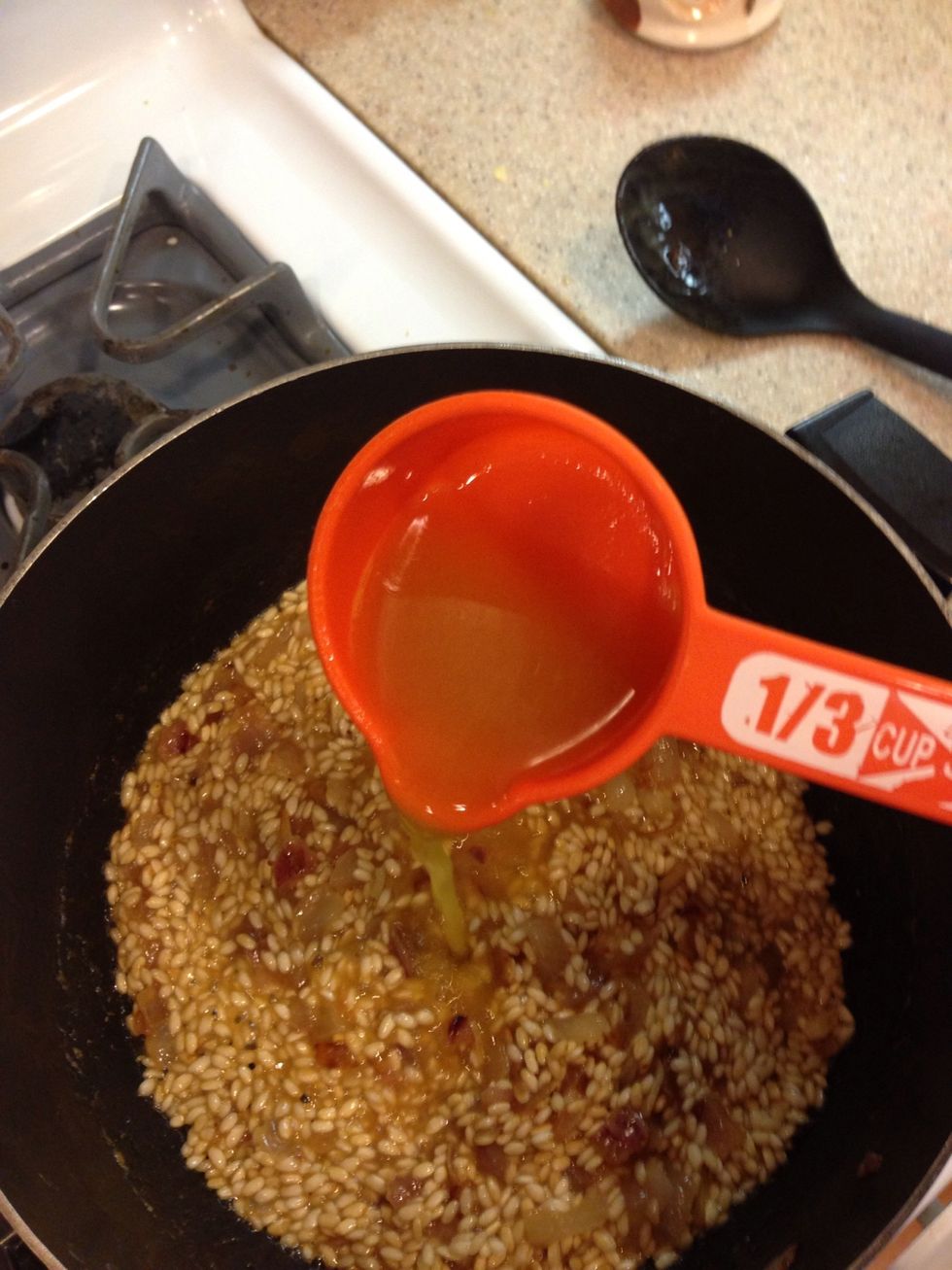 ... And add it! You will need to add about a cup worth, enough to cover the rice in liquid.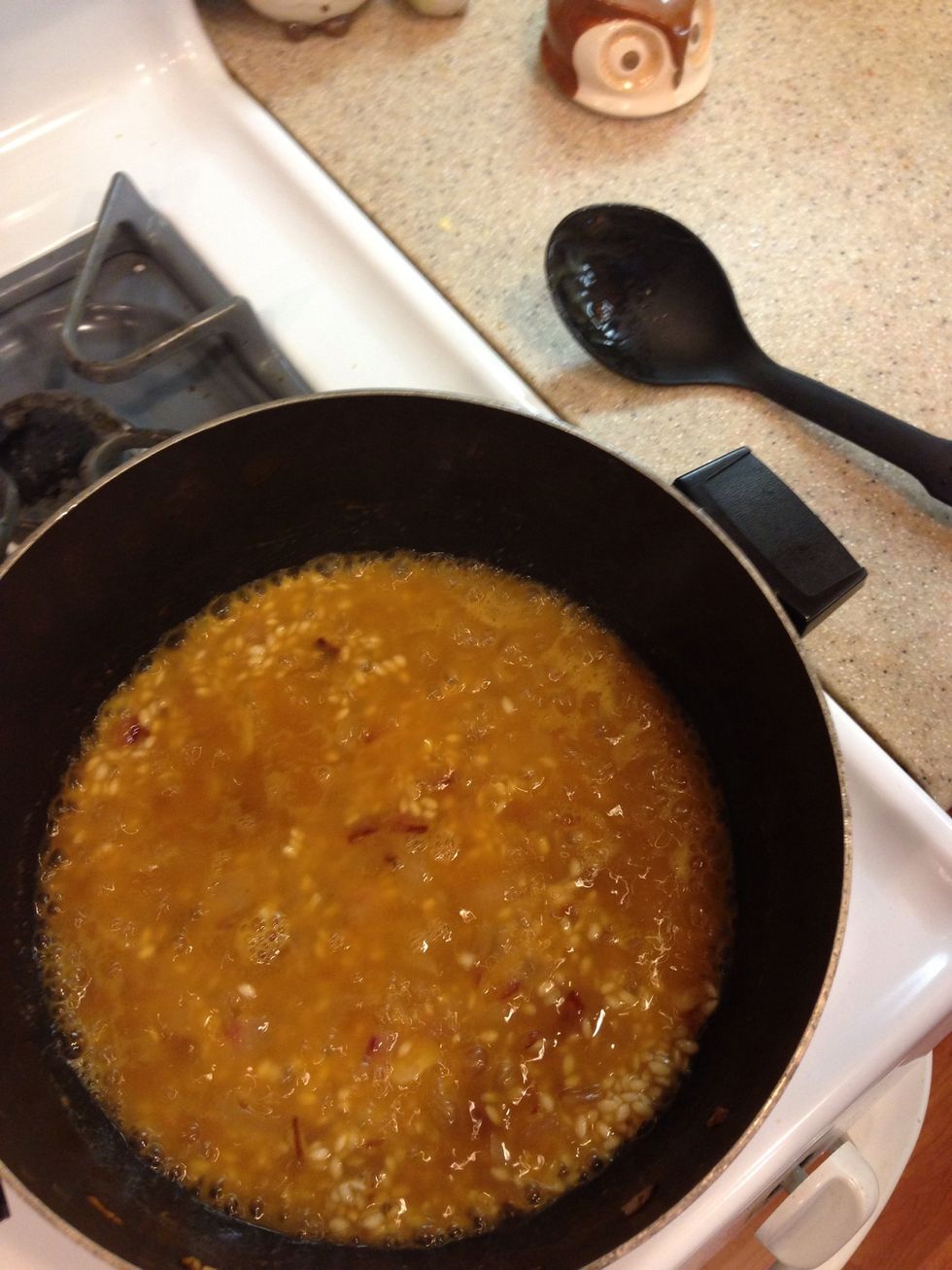 Like so!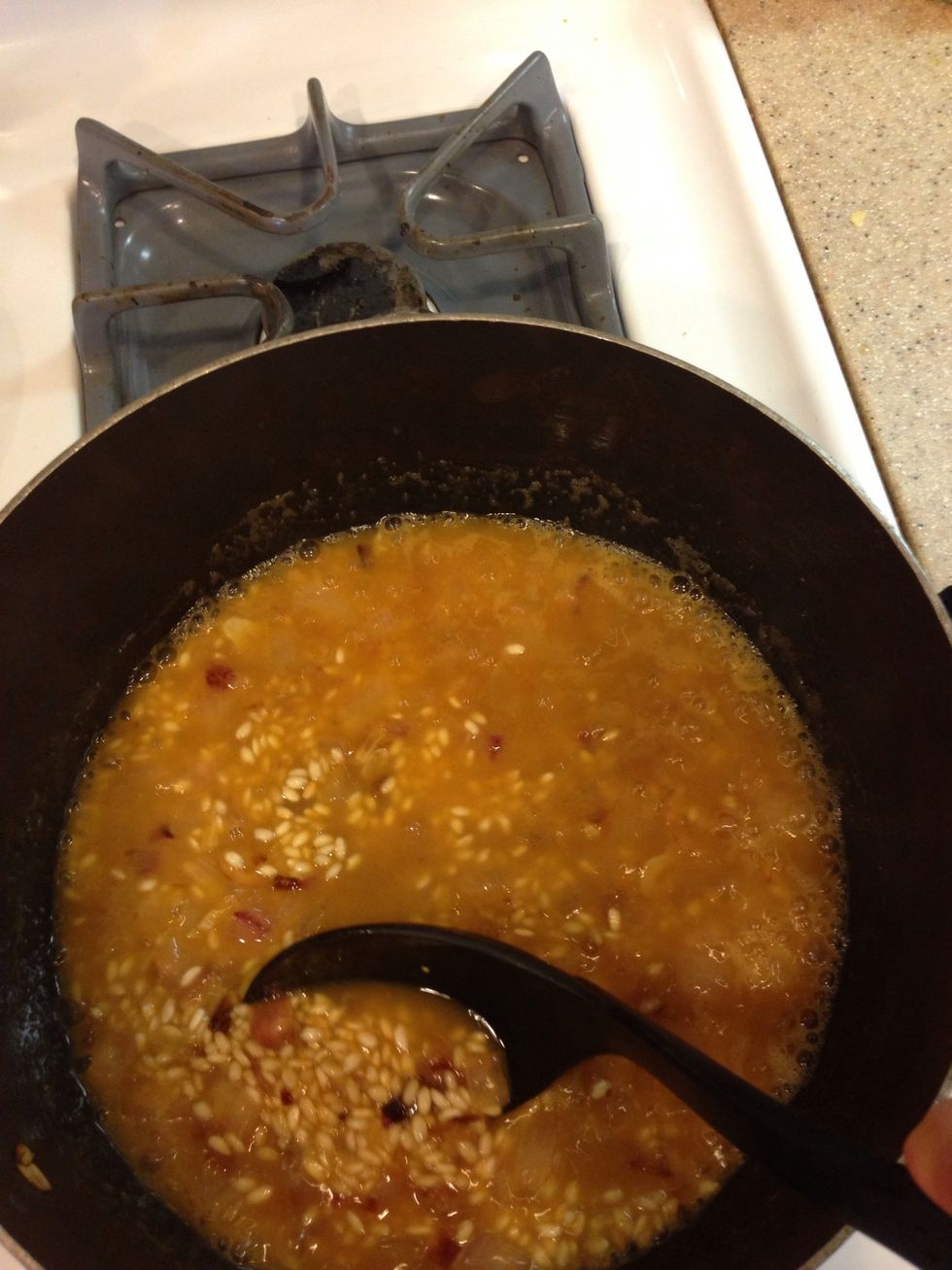 STIR!! Don't stop stirring!!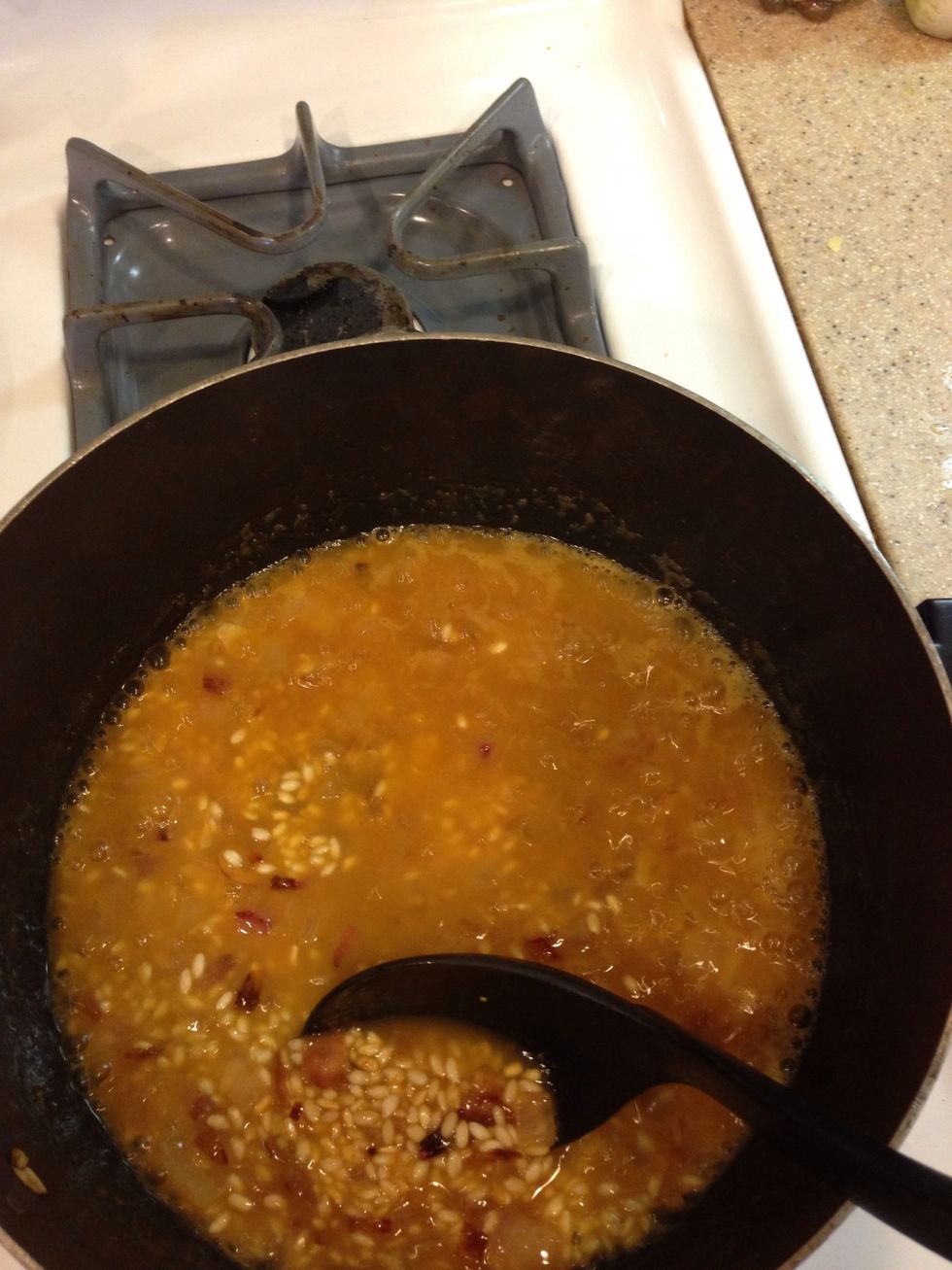 Keep going!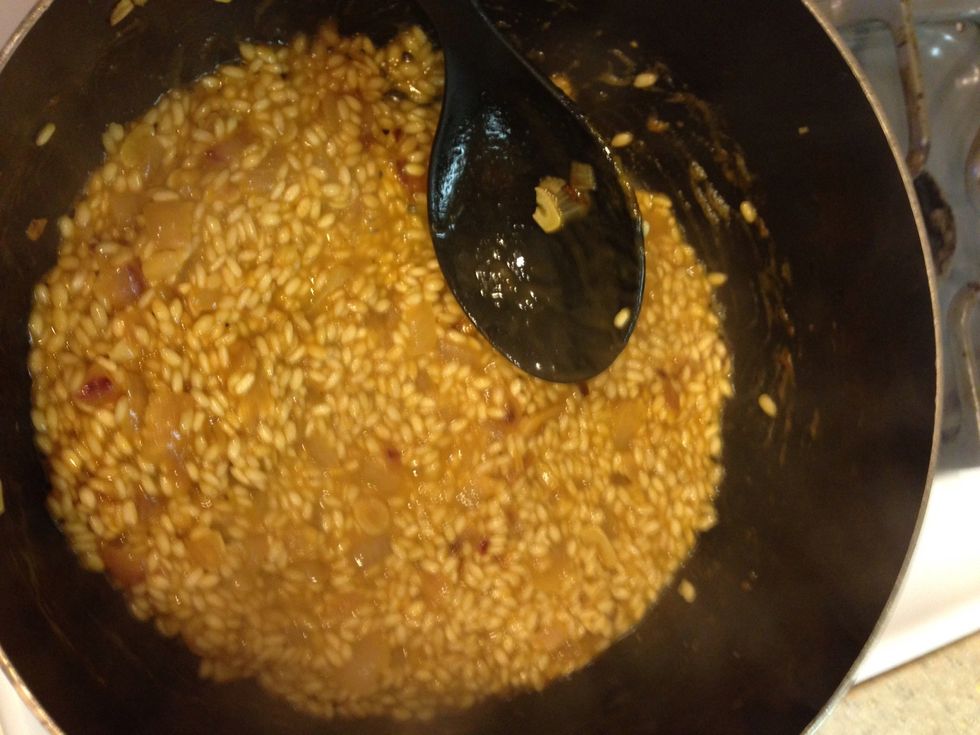 Keep stirring until most of the broth is absorbed.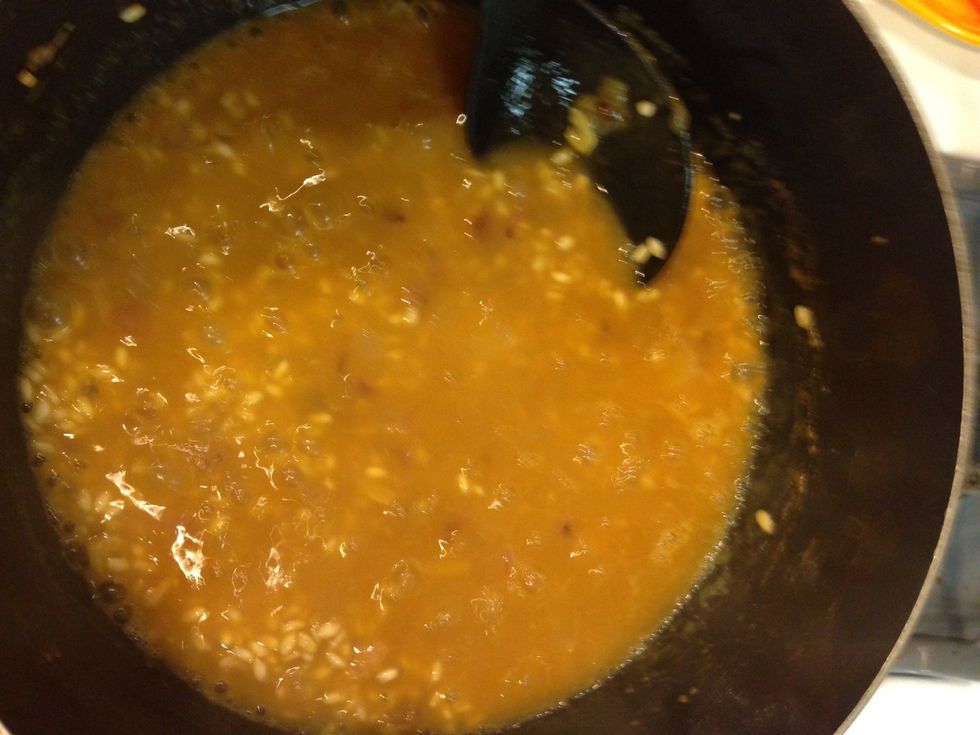 Add more broth, enough to cover the rice. You will keep repeating these steps until the broth is gone.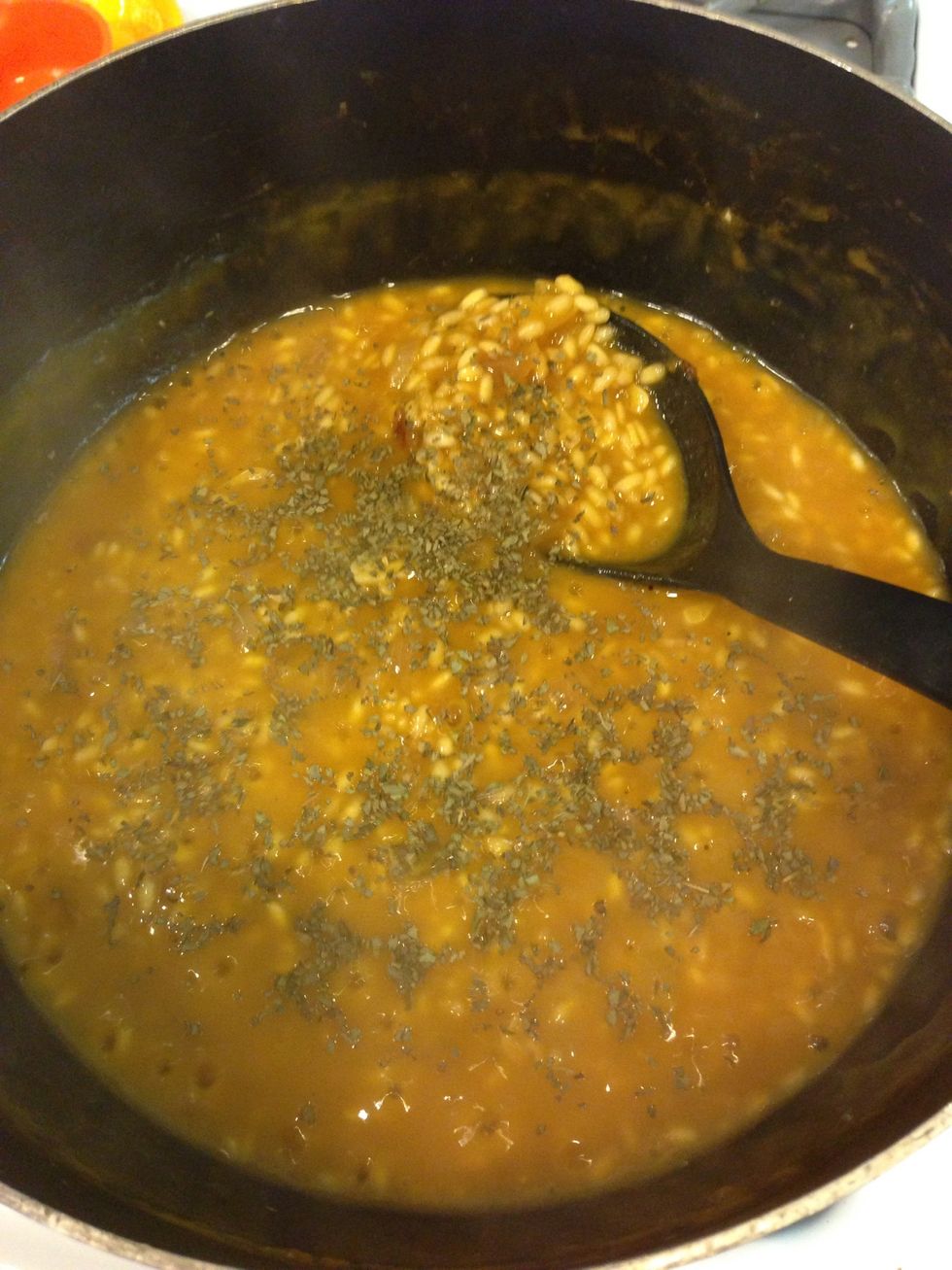 Add the basil/oregano whenever you want. This seemed like a good time to me.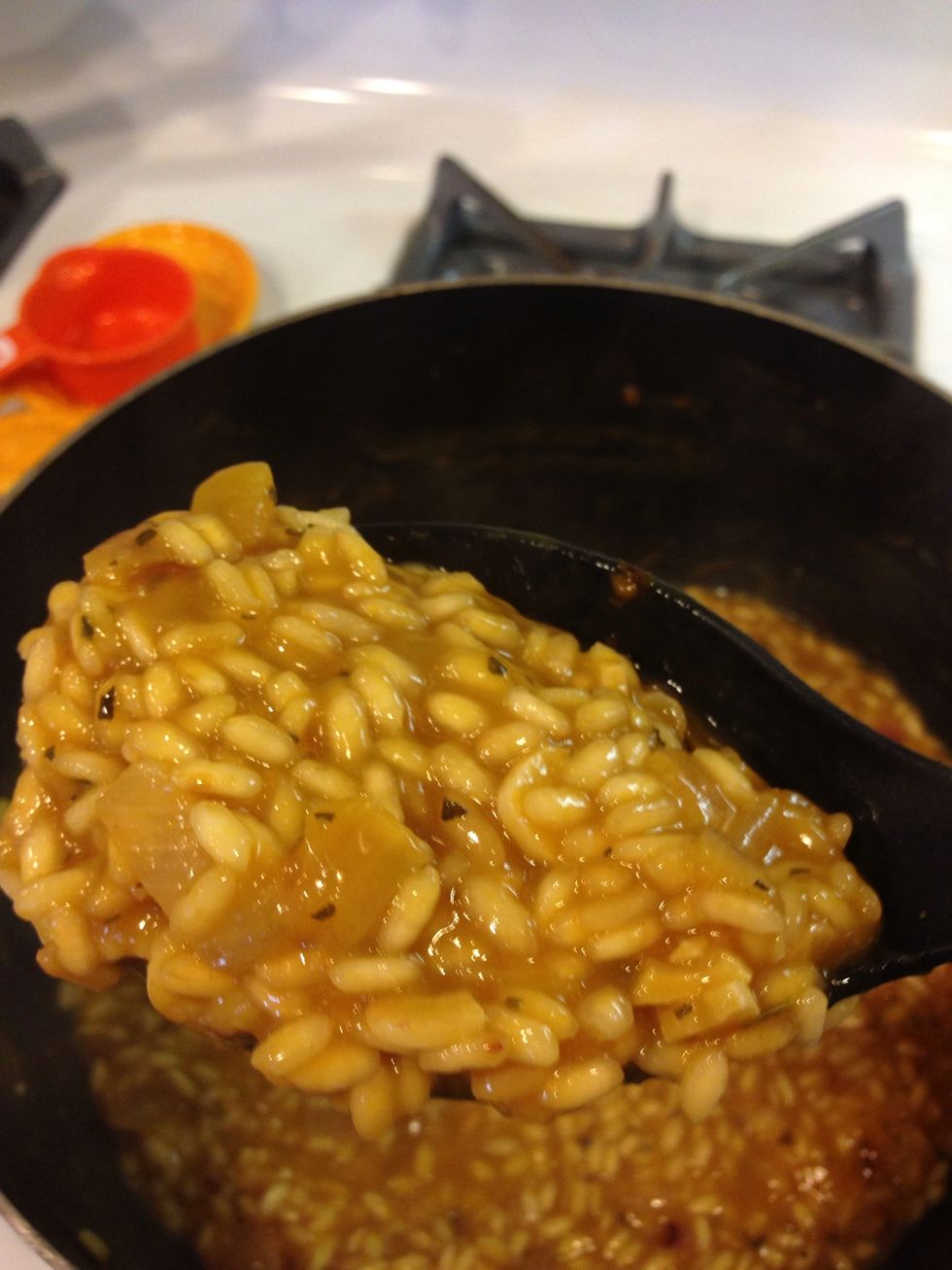 It's getting there! Start test tasting to see if the rice is as done as you want it!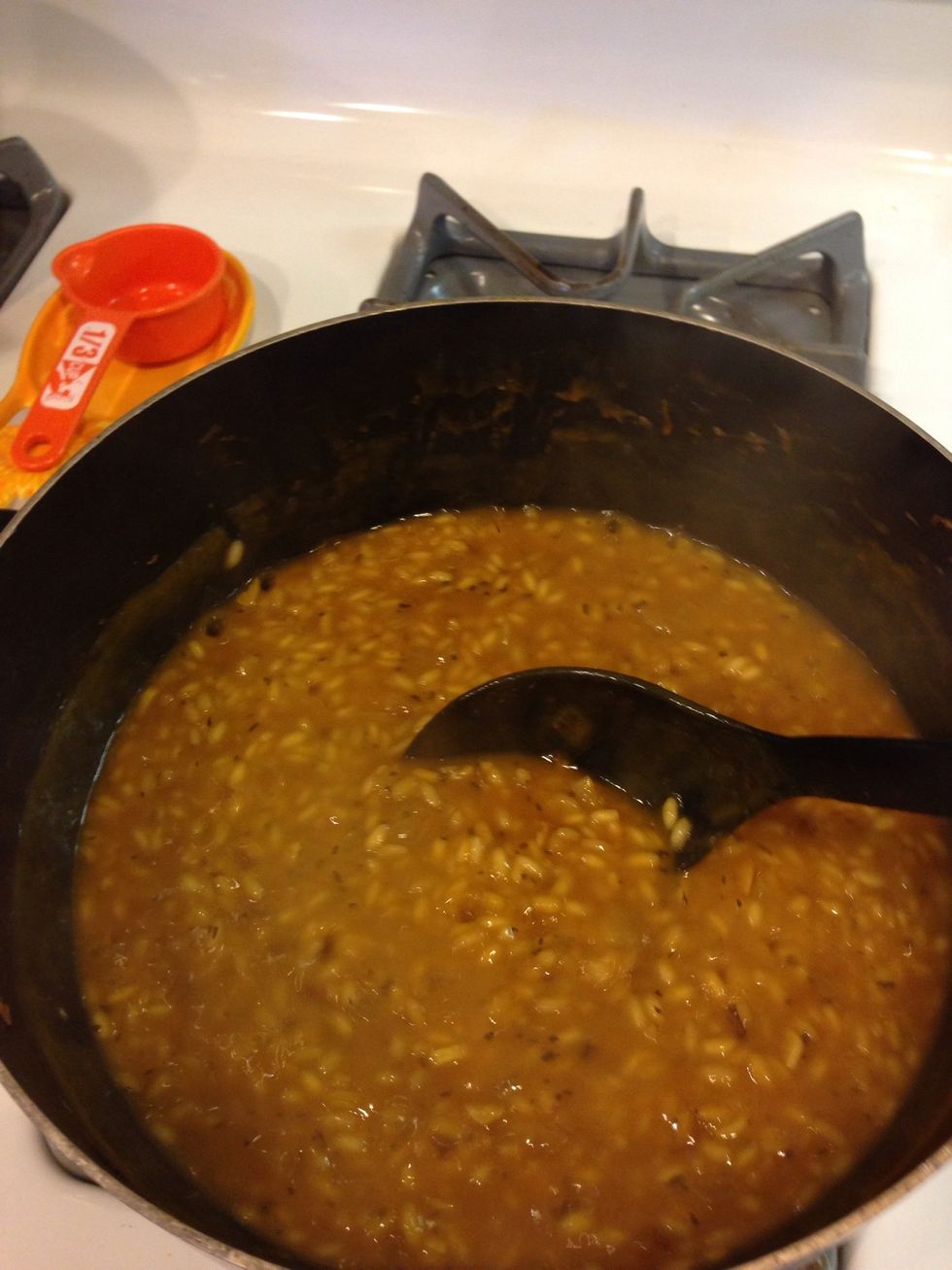 Last of the broth for me...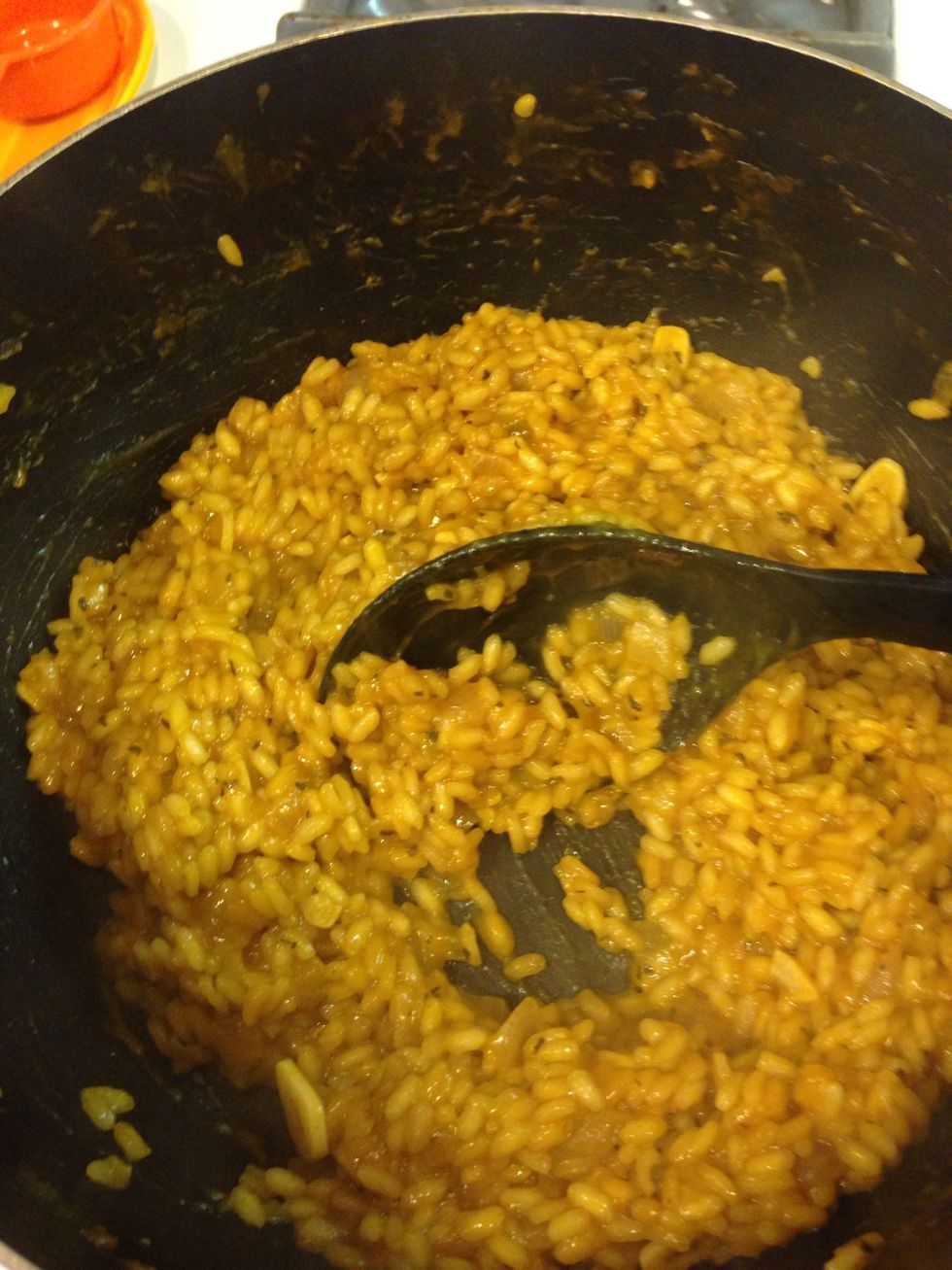 Let the liquid absorb for the last time! It's pretty much done!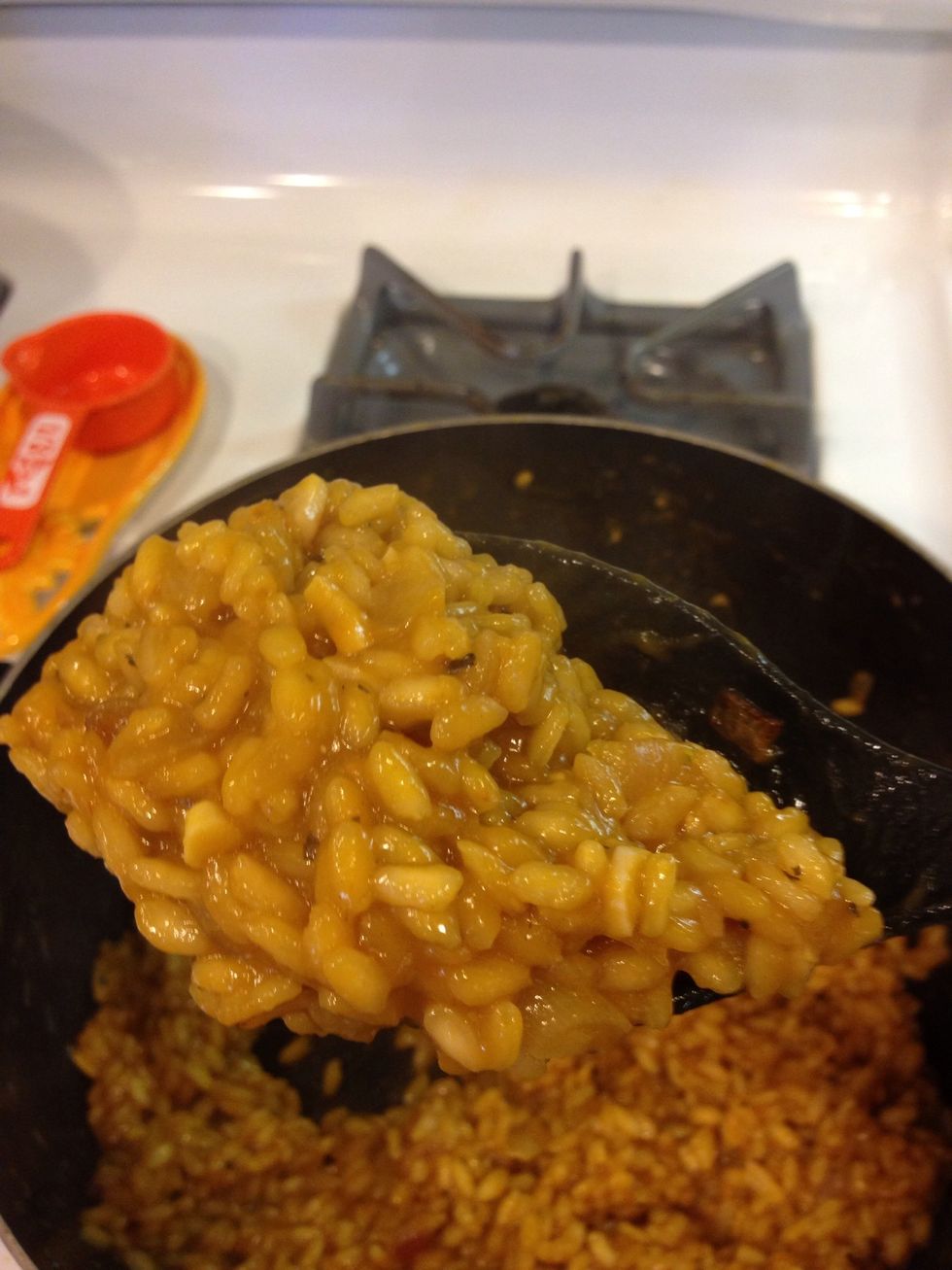 YUM!!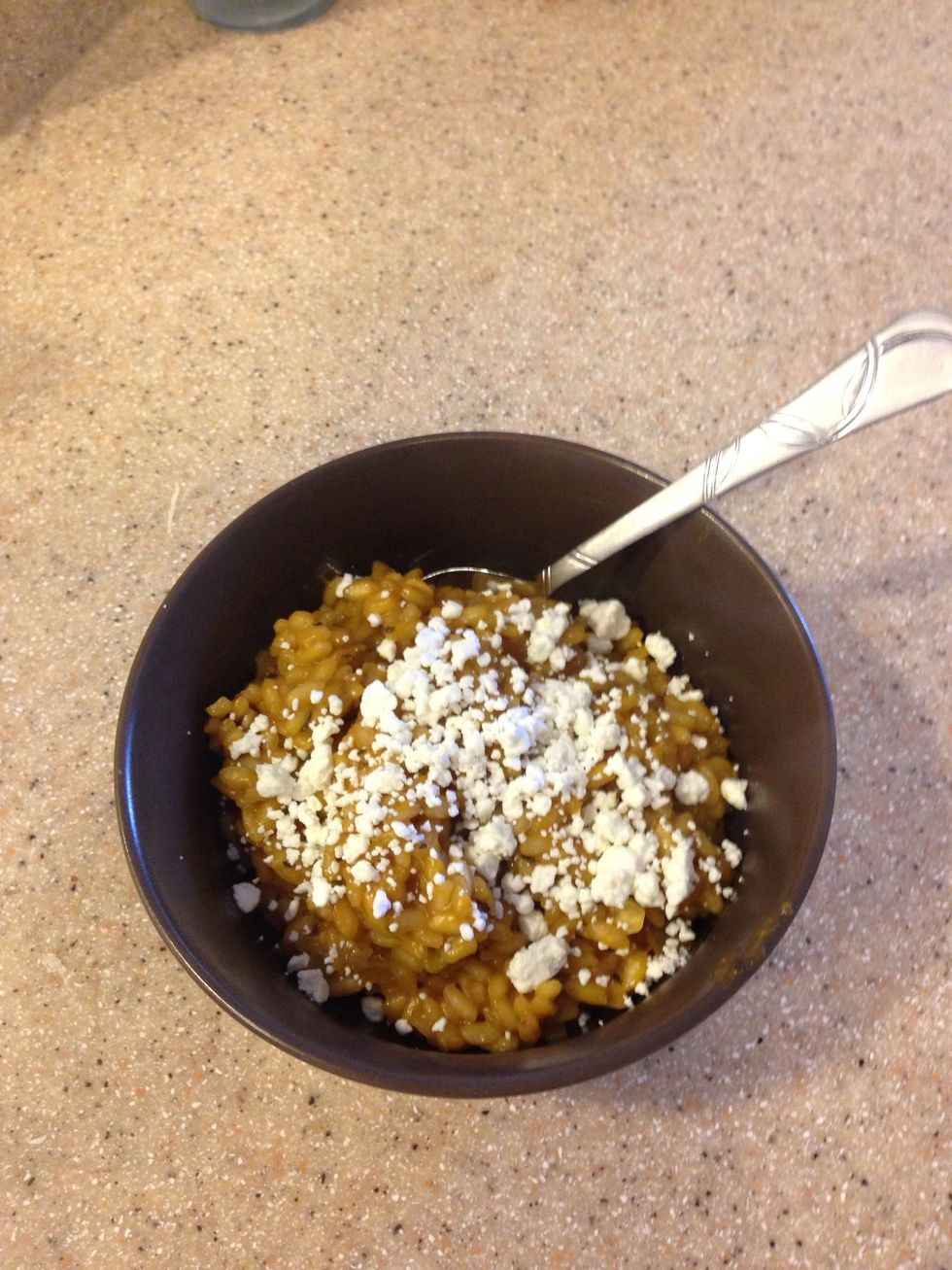 I like to top mine with goat cheese, because, you know... It's delicious! Enjoy your risotto!
4.0c Vegetable or chicken stock
1.0c White wine
1.0c Arborio rice
2.0Tbsp Butter
0.0 Onion
3.0 Cloves of garlic
1.0Tbsp Olive oil
1.0Tbsp Dried basil or oregano
Kat Popejoy
I'm a Pescetarian who lives with a Vegan and a Carnivore, so most of my recipes are adaptable and vegan-friendly :)