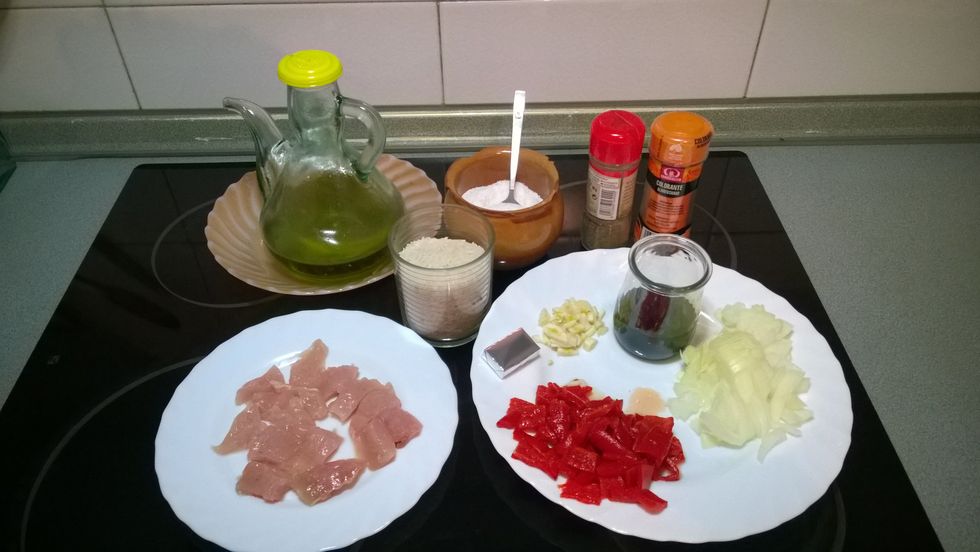 These are the ingredients: Chicken, Garlic, Onion, Red Pepper, Wine, Rice, Olive Oil, Salt, Ground Pepper, and colorant, and Hot Water + Stock. Optional: 1 tomato.
Olive oil in a pot. Heat.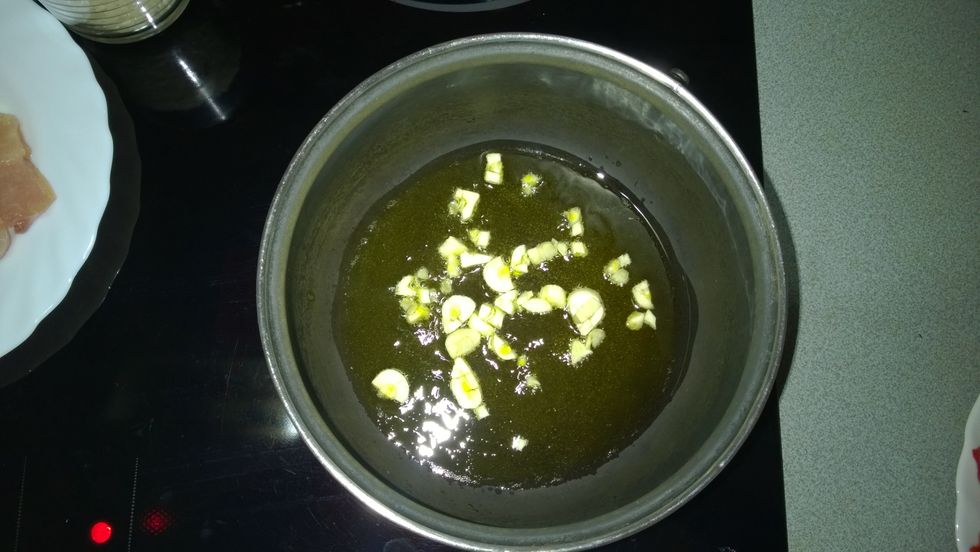 After a couple of minutes, add the garlic.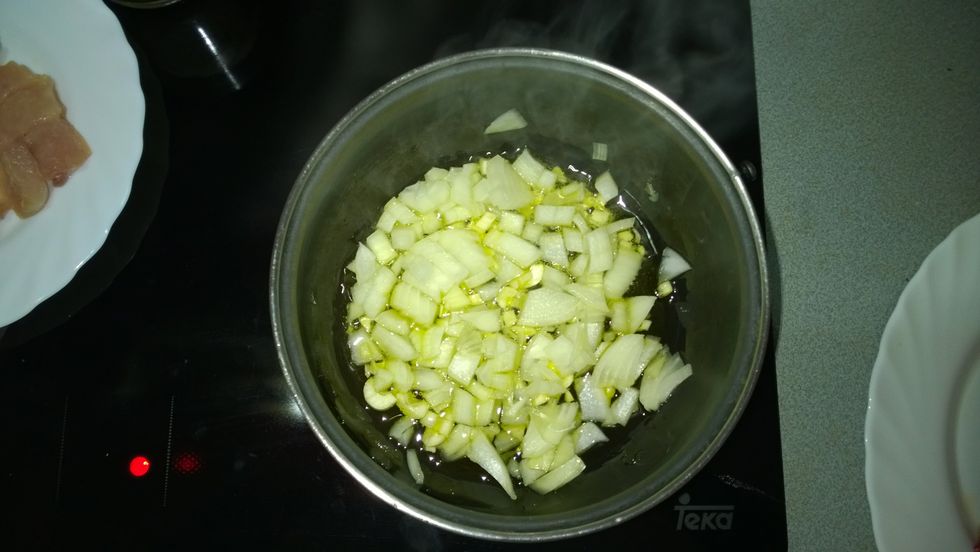 After one minute, add the onions.
Put salt and pepper on the chicken breasts.
Add the chicken to the pot. Stir from time to time.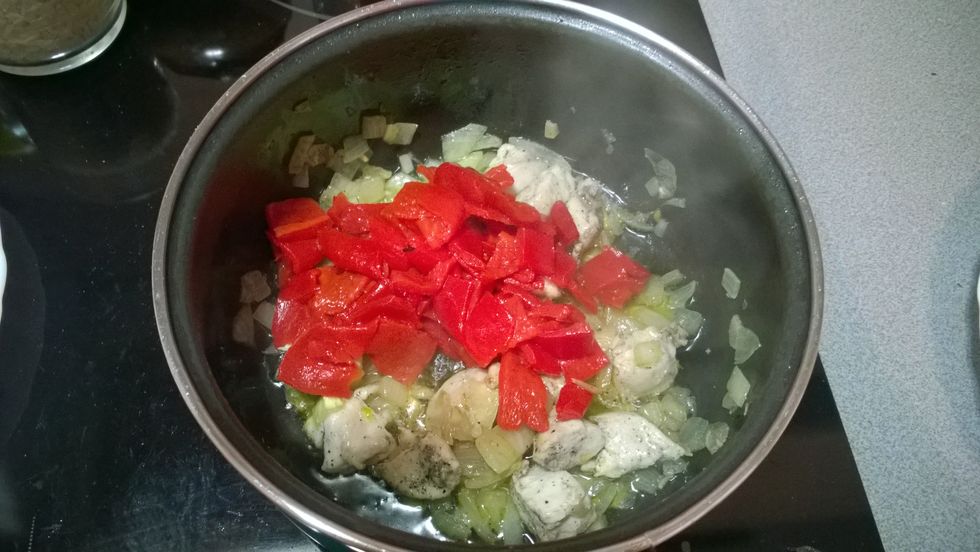 After 4 minutes, add the red pepper. Optional: you can also add 1 chopped tomato.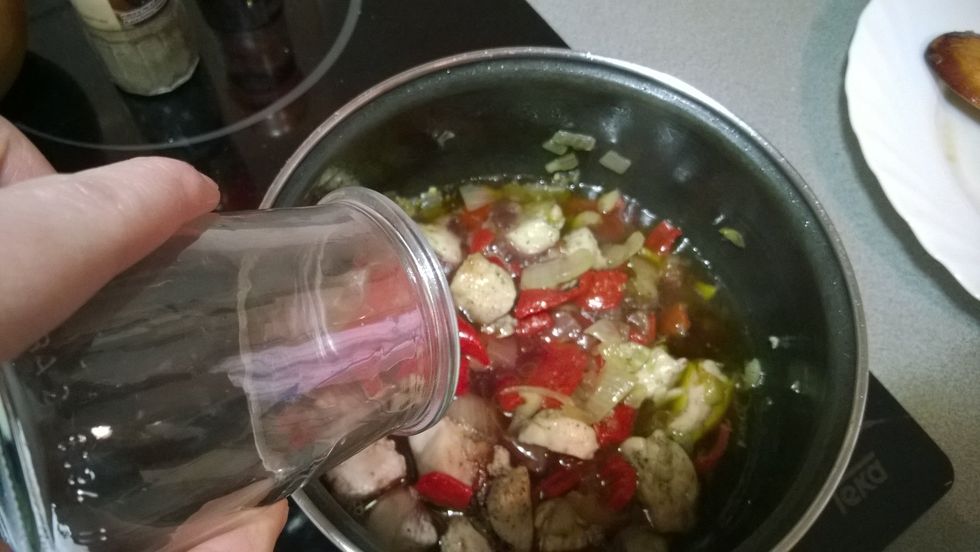 After 4 minutes, you can add the wine. Then stir well.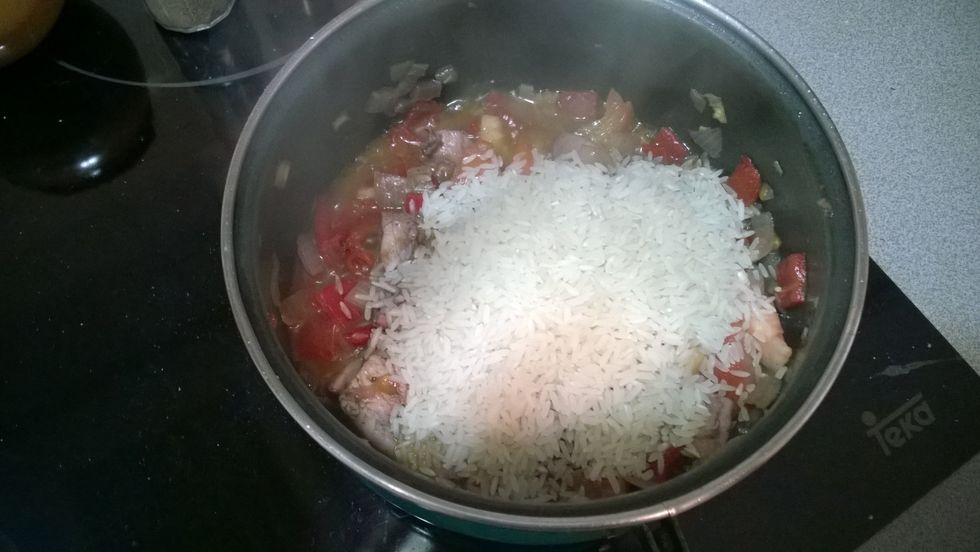 After 3 minutes, add the rice; stir well (for 1 minute) allowing to mix all the ingredients. Inmediately add the hot water (more or less, four times the meassure of the rice).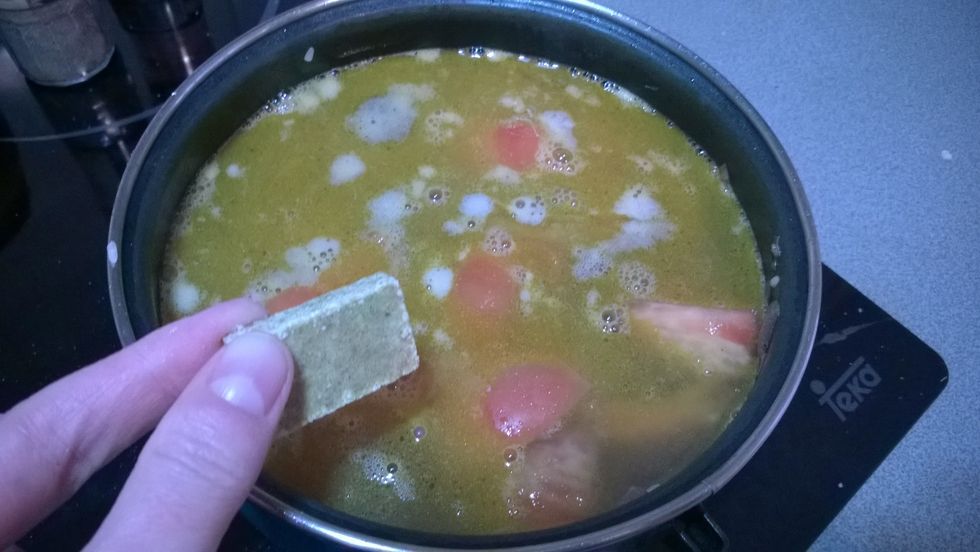 Now you can add the stock (I use chicken stock)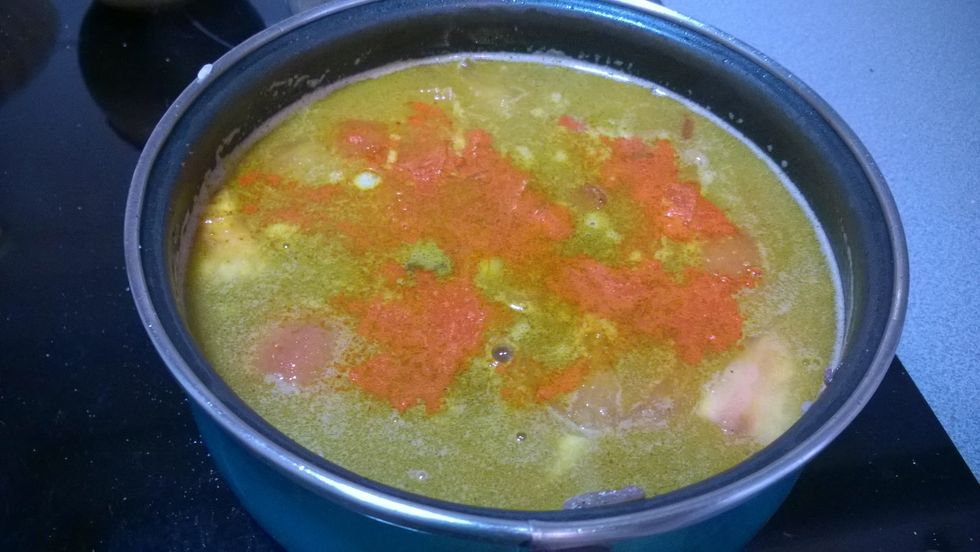 Now the yellow colorant, and stir well.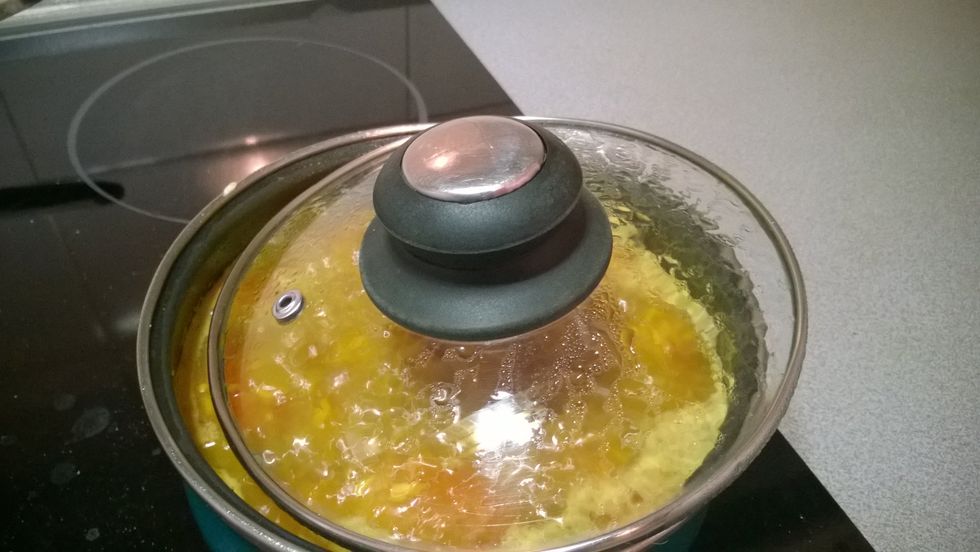 Finally, cook it at medium heat for about 15 minutes, stiring every 5 minutes. Enjoy!!!
Olive Oil
Garlic
Onion
Chicken Breast
Red Pepper
1.0 Tomato
Wine (Red or White)
Rice
Hot Water
Stock
Yellow colorant (or turmeric)
Salt
Ground Pepper