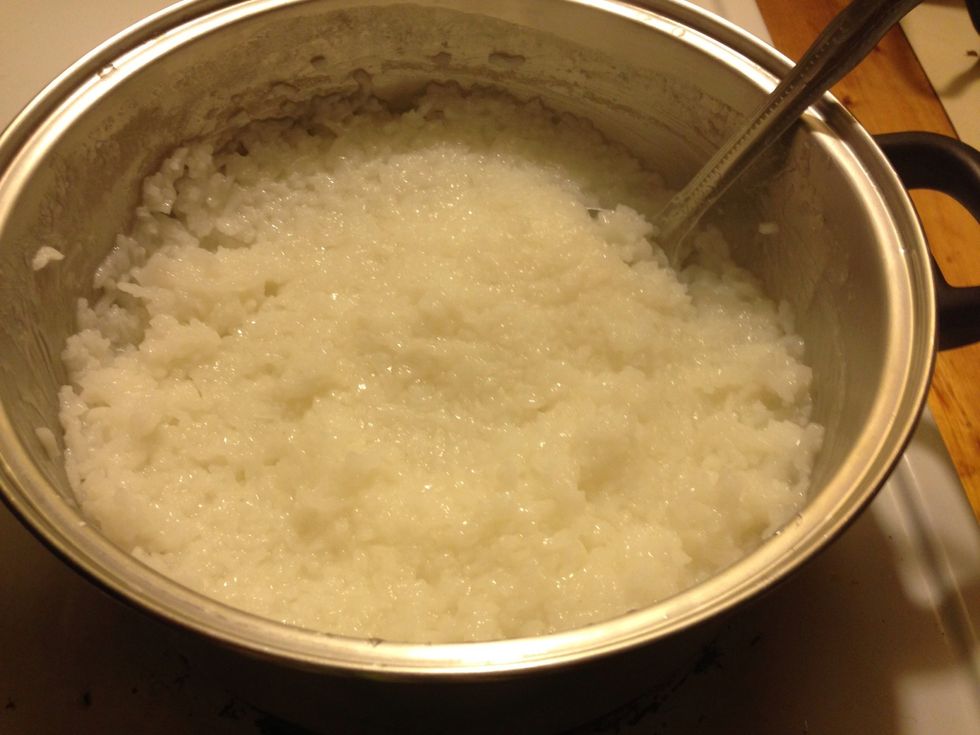 Cook rice with more water needed since rice absorbs a lot of water.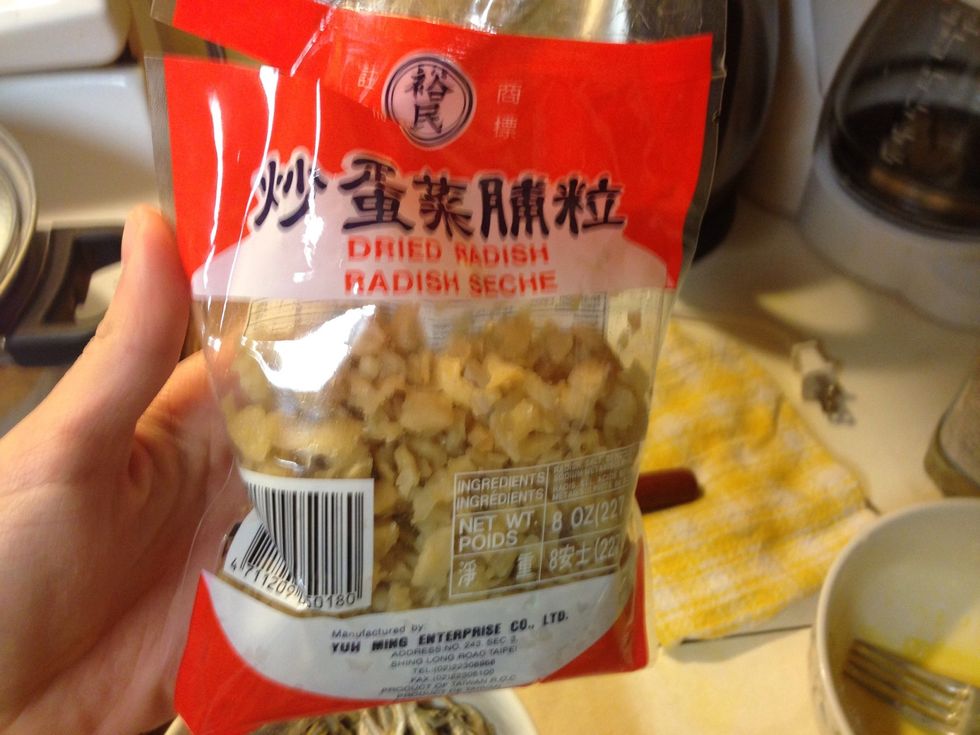 Fry half a cup of radishes till lightly browned.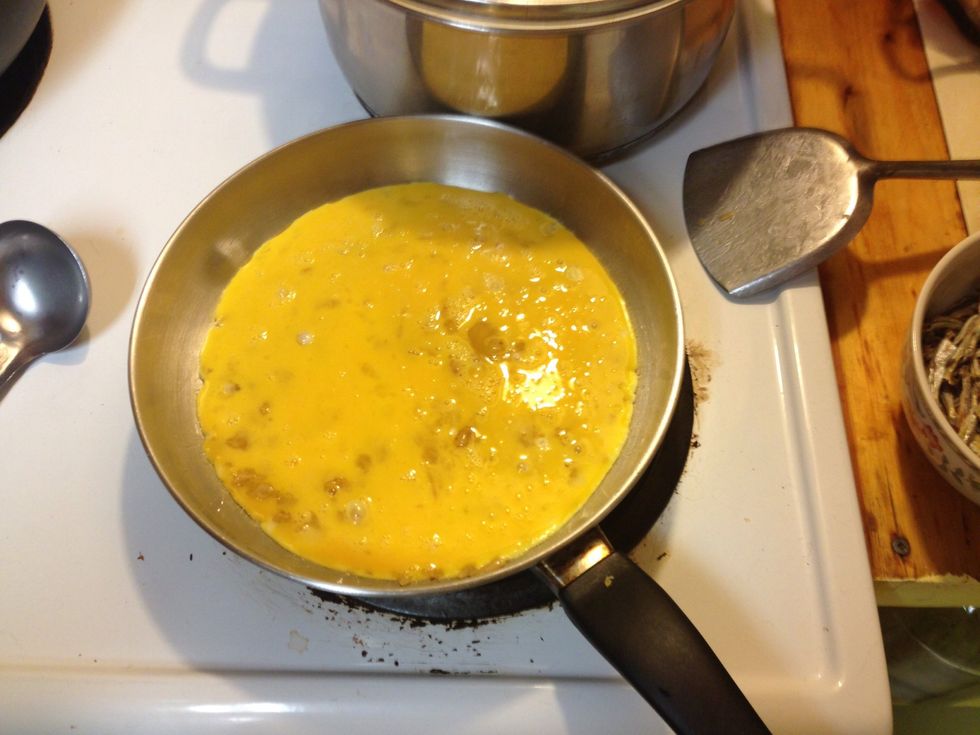 Beat eggs and pour it over radishes.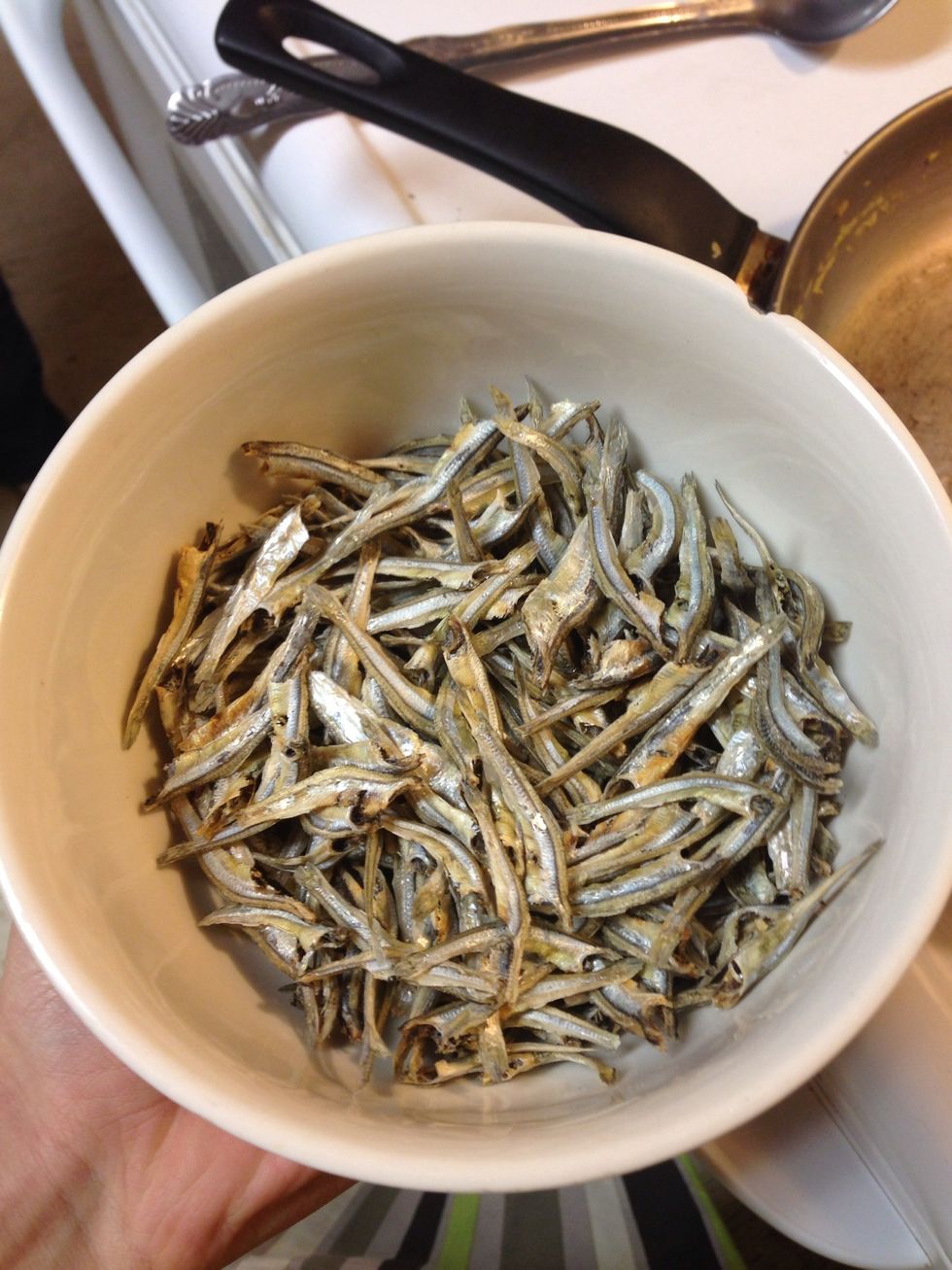 Throw a cup of ikan bilis into a pan and fry for a few minutes.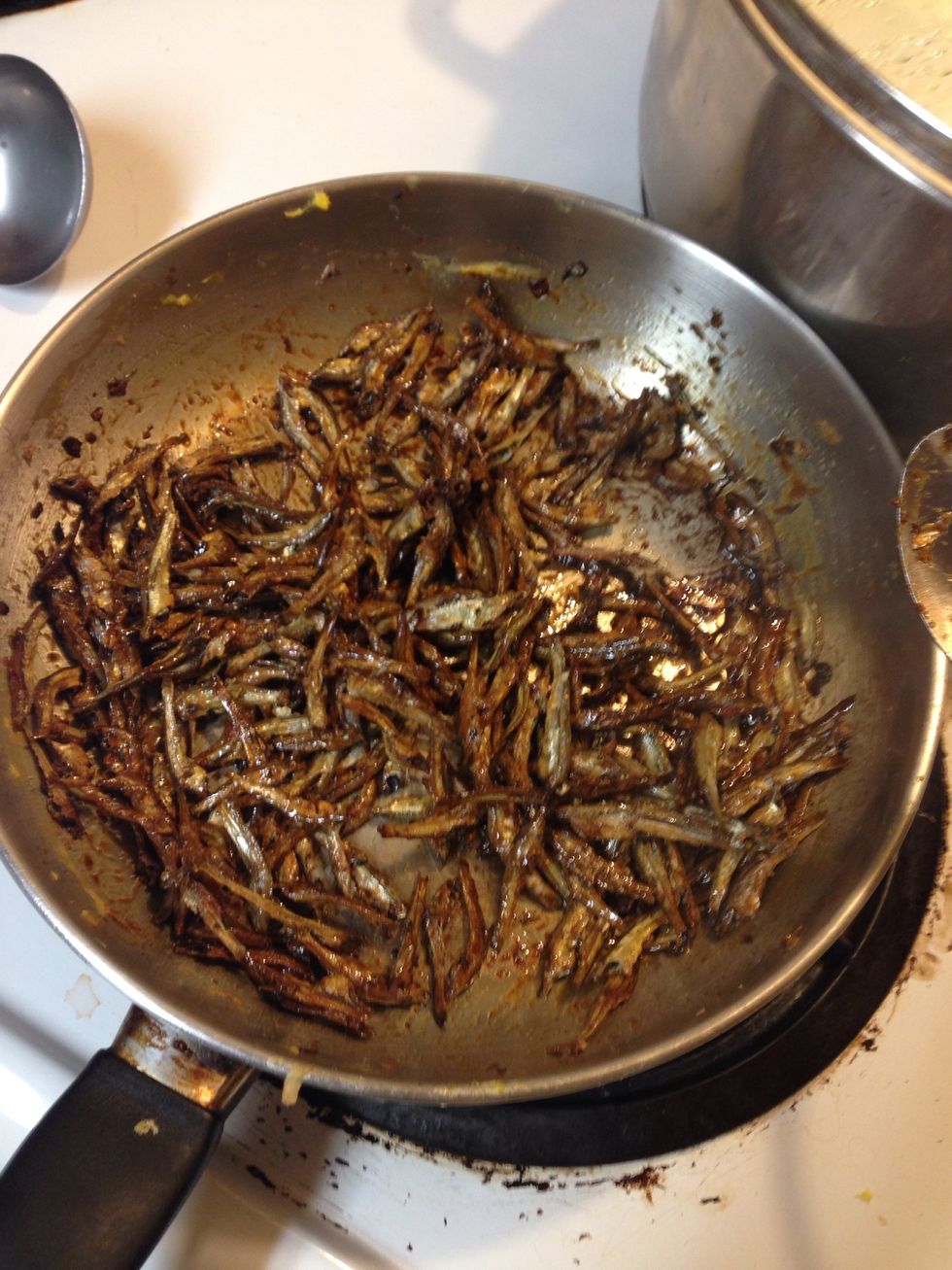 Add sugar over to caramelize.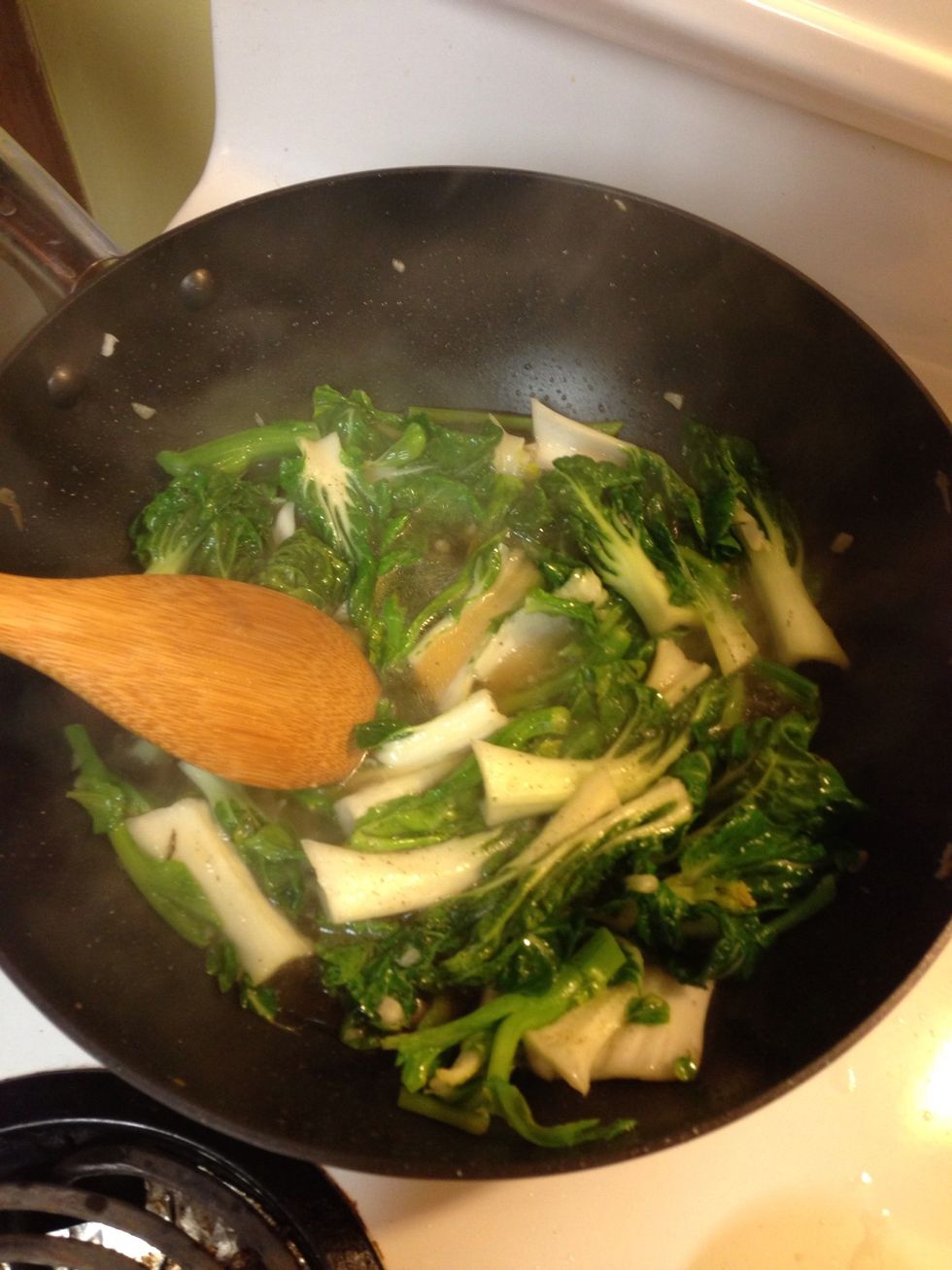 Fry garlic quickly then add bok choy and cook for a few minutes. Add water, soy sauce, and hoisin sauce. Let simmer for a few mins.
Serve in separate bowls so people may add to their rice porridge to taste.
1.0c Rice
3.0c Water
3.0 Eggs
0.0c Pickled Radishes
1.0c Ikan bilis (precooked anchovies)
5.0Tbsp Sugar
0.0 Bok choy (half a head)
2.0pch Salt
1.0Tbsp Hoisin sauce
1.0Tbsp Soy sauce
1.0 Crushed, chopped Garlic