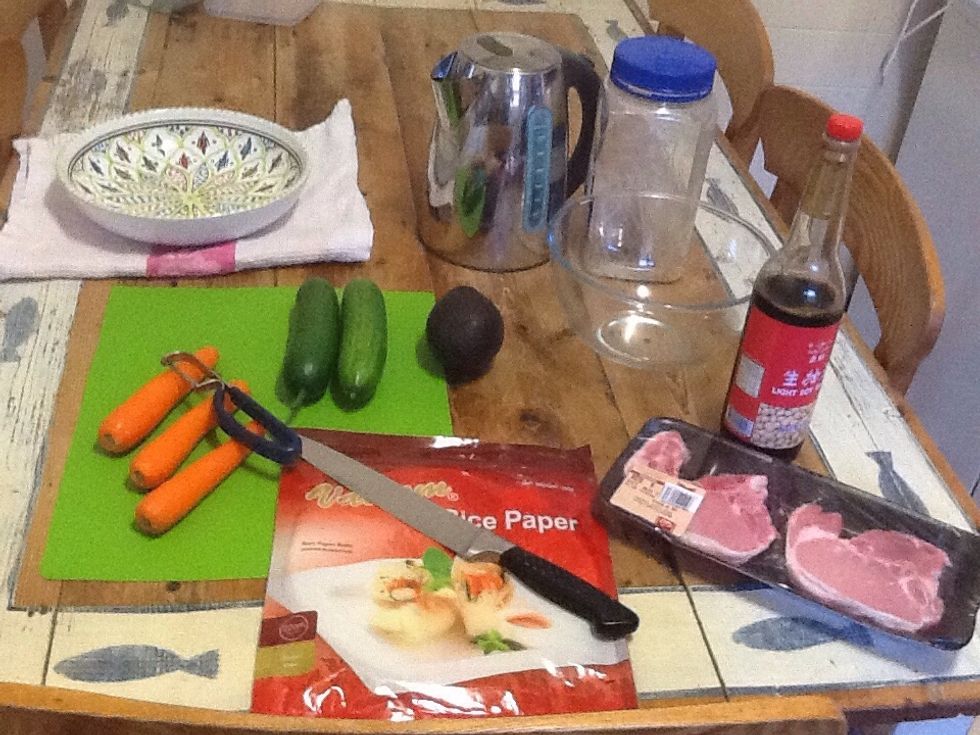 Here is everything you should need to make some great rice paper rolls!
I didn't have some of the stuff needed in the picture they were rice noodles and some boiling water
The first step is to peel your vegetables if needed if not leave them alone for now.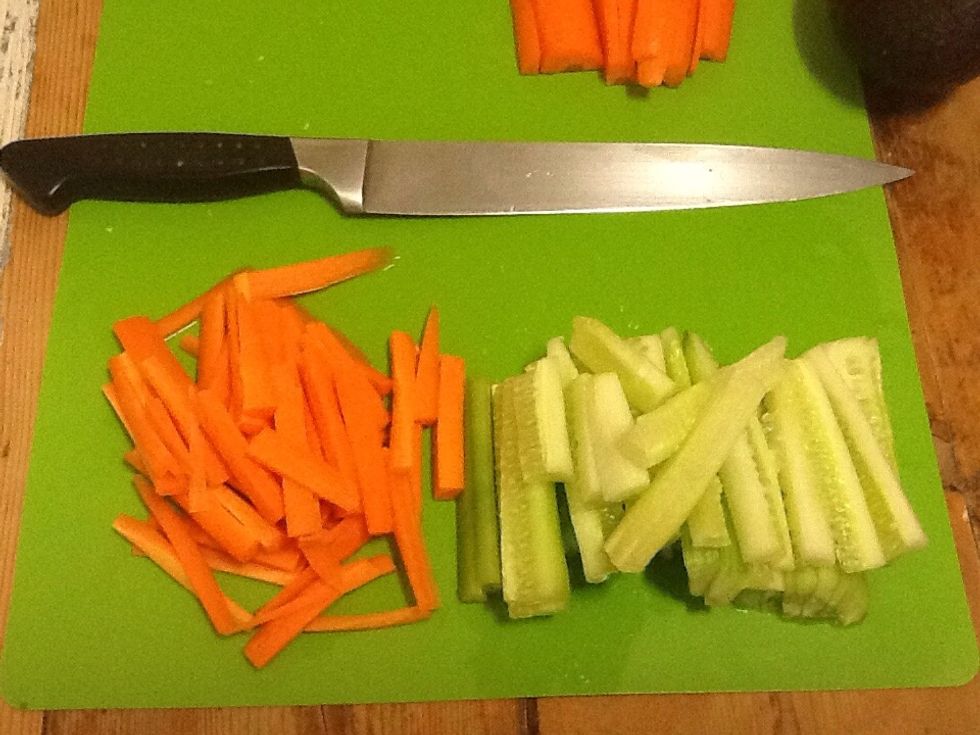 Cut your vegetables into smaller pieces so they will actually fit in the rolls.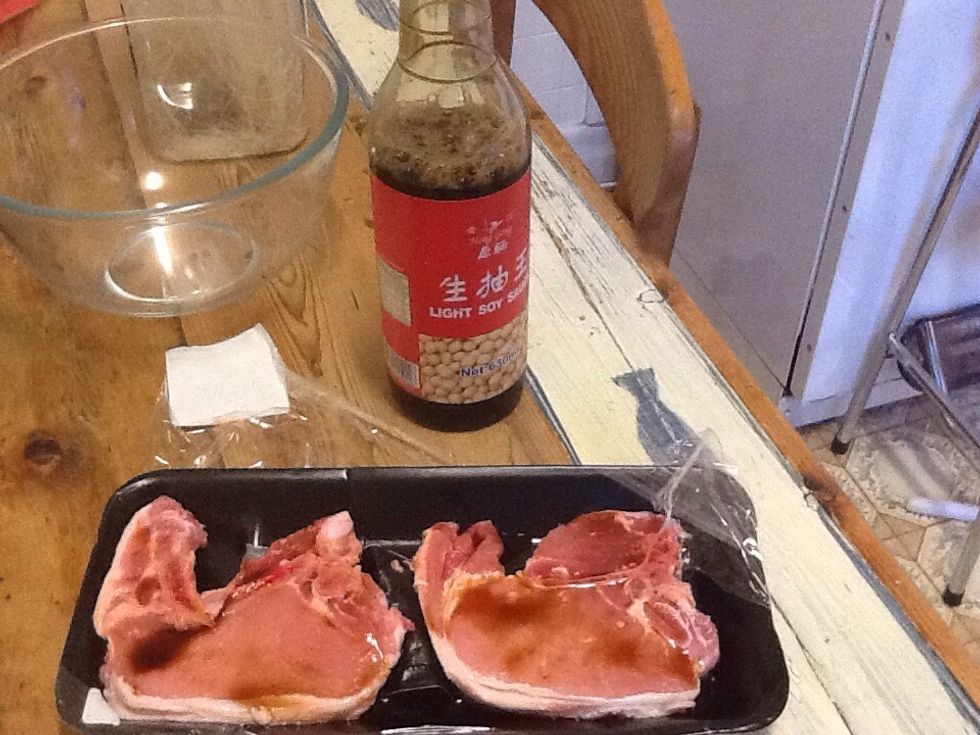 If you are using pork I suggest that you marinate your pork with some soy sauce.
Then after you have done what you need to with your meat just chuck them on your barbecue.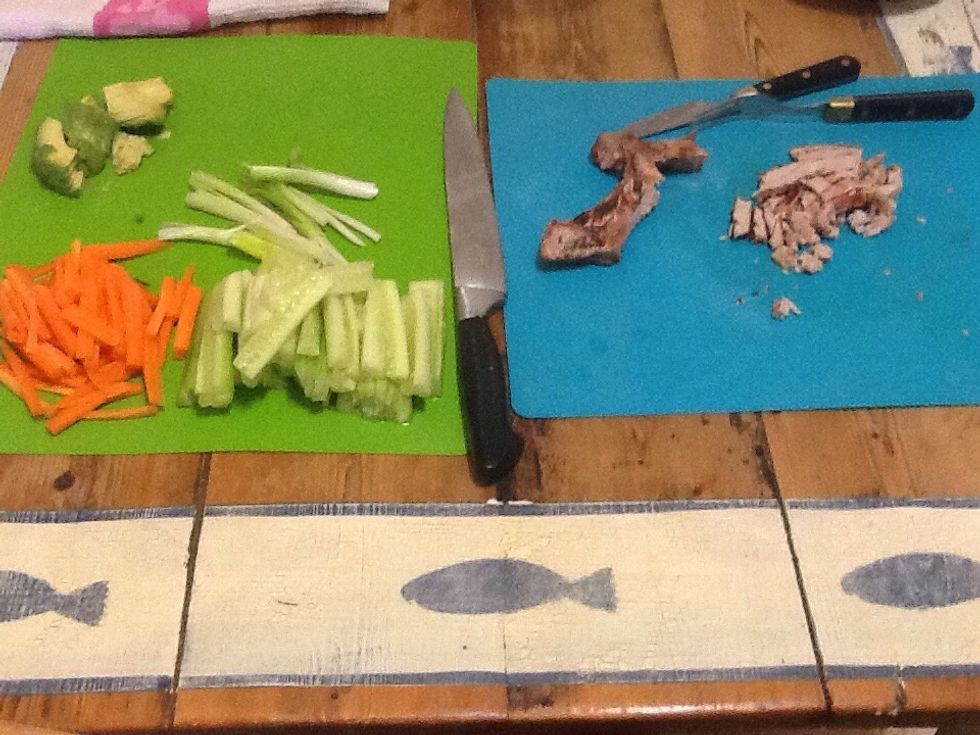 Finely slice your meat so that you can fit it in the roll, and then put all of the fillings together.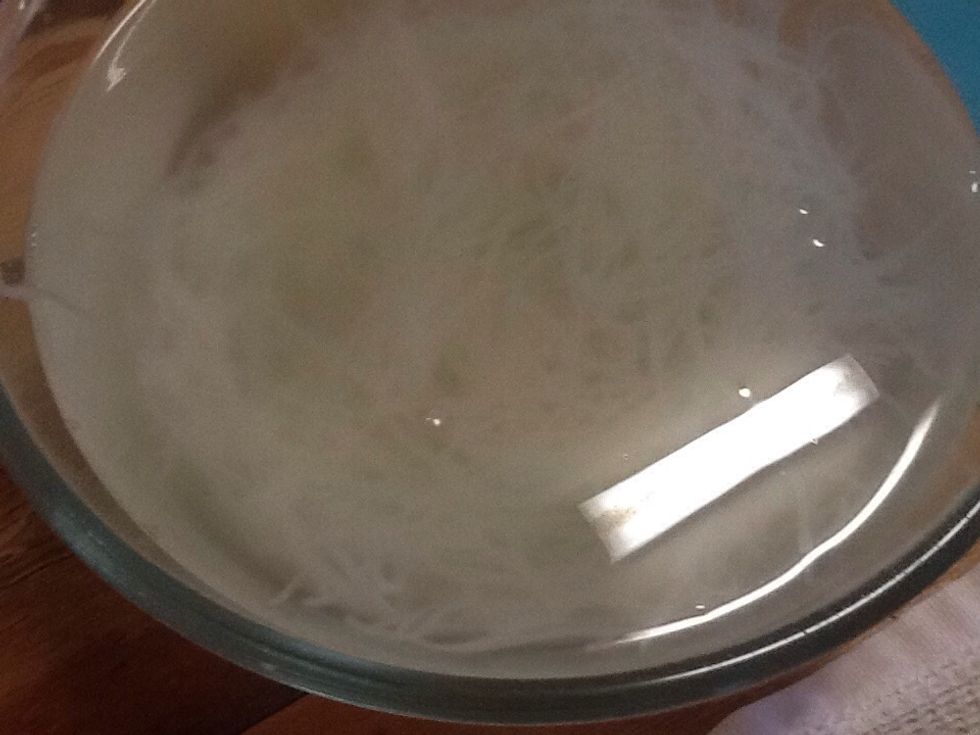 Then pour the boiled water over the noodles and then leave them for a couple of minutes.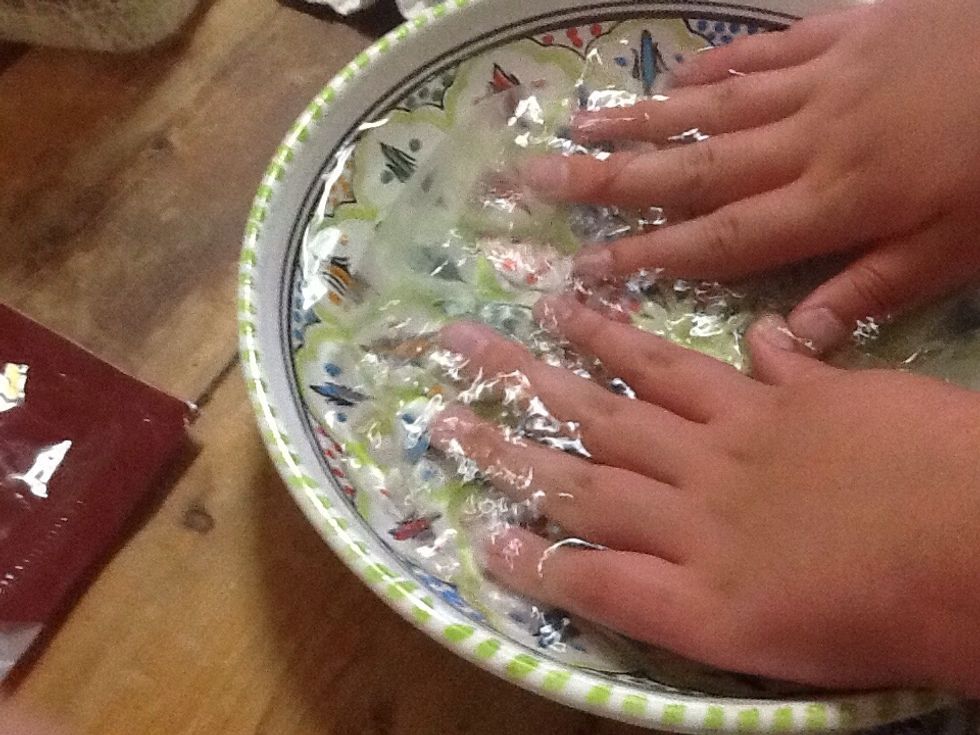 Then put the rice paper sheets in some cold water and gently press down on them until the sheets are smooth.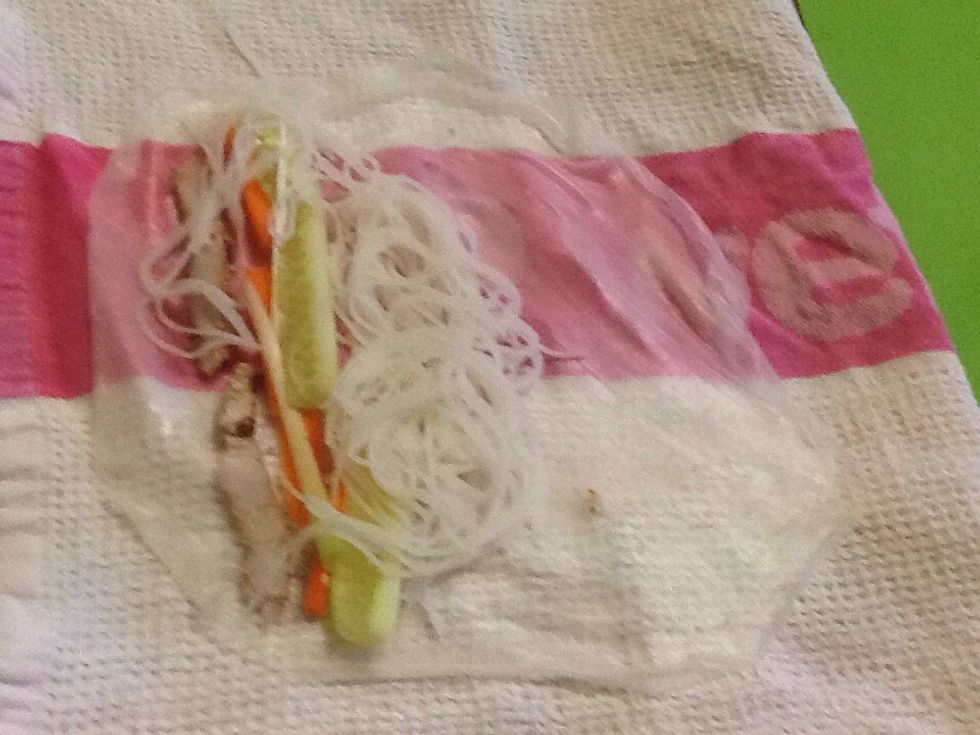 Then put all the filling in the sheet and then fold the top and the bottom of the sheet so the fillings don't fall out the wrap up the roll.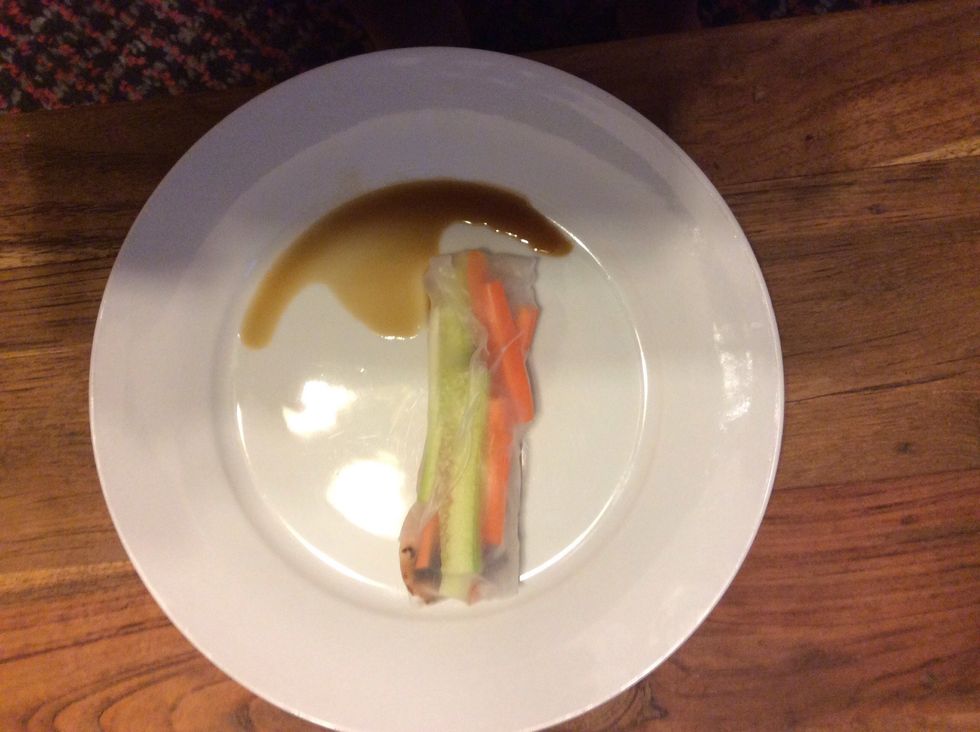 And their you go some amazing rice paper rolls just ready to make.
The creator of this guide has not included ingredients