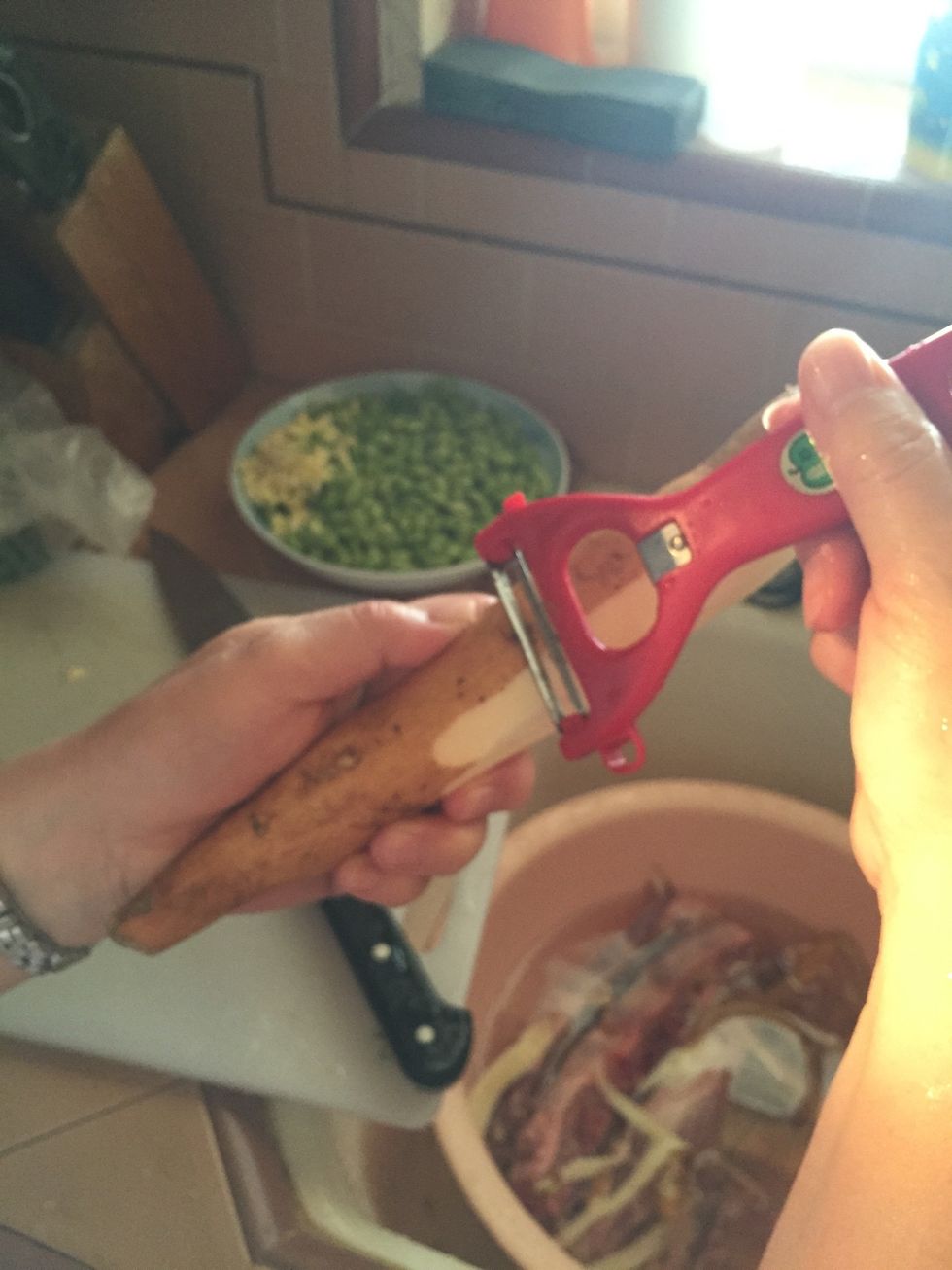 Wash and peel yams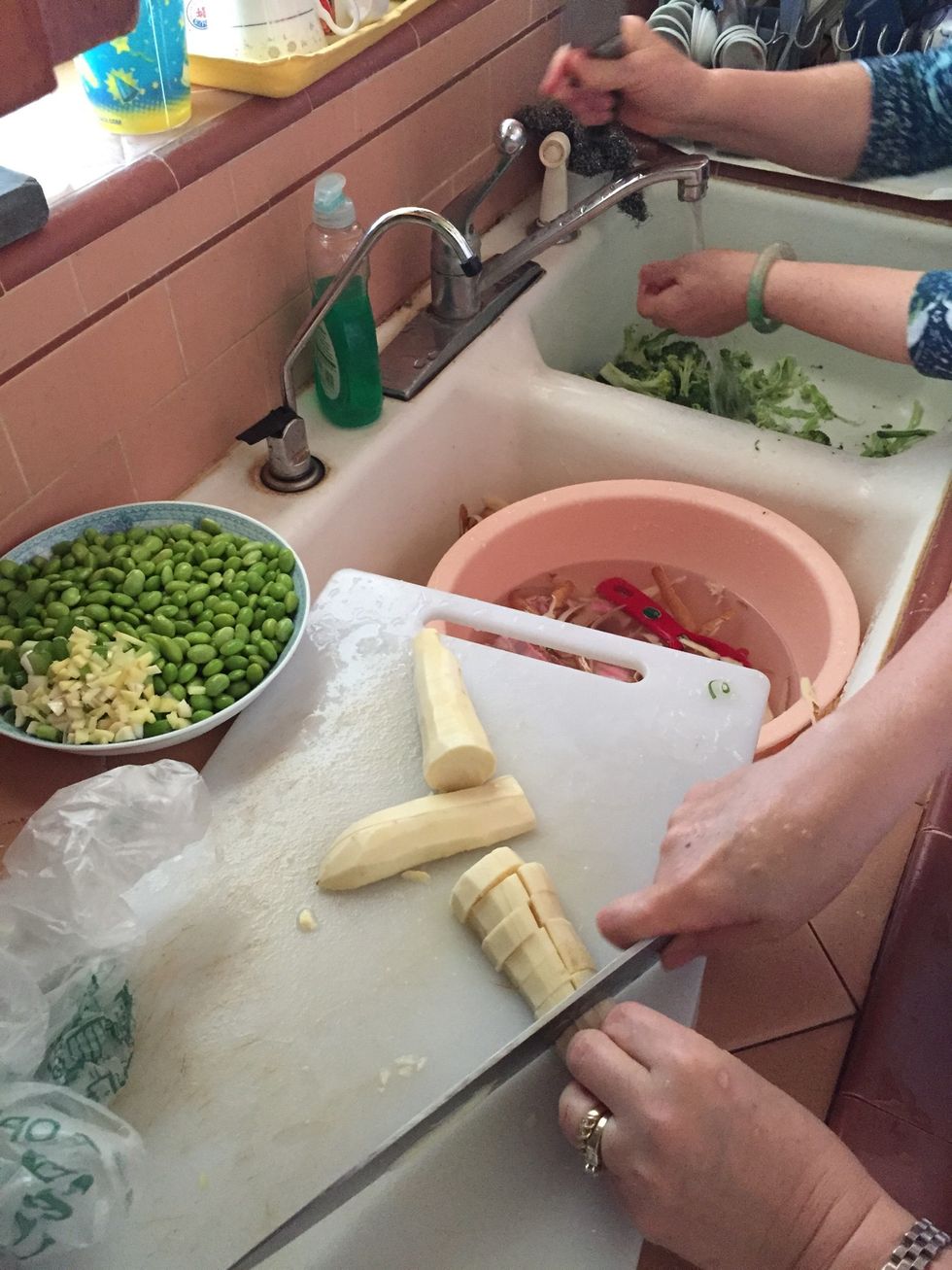 Dice yams in half inch cubes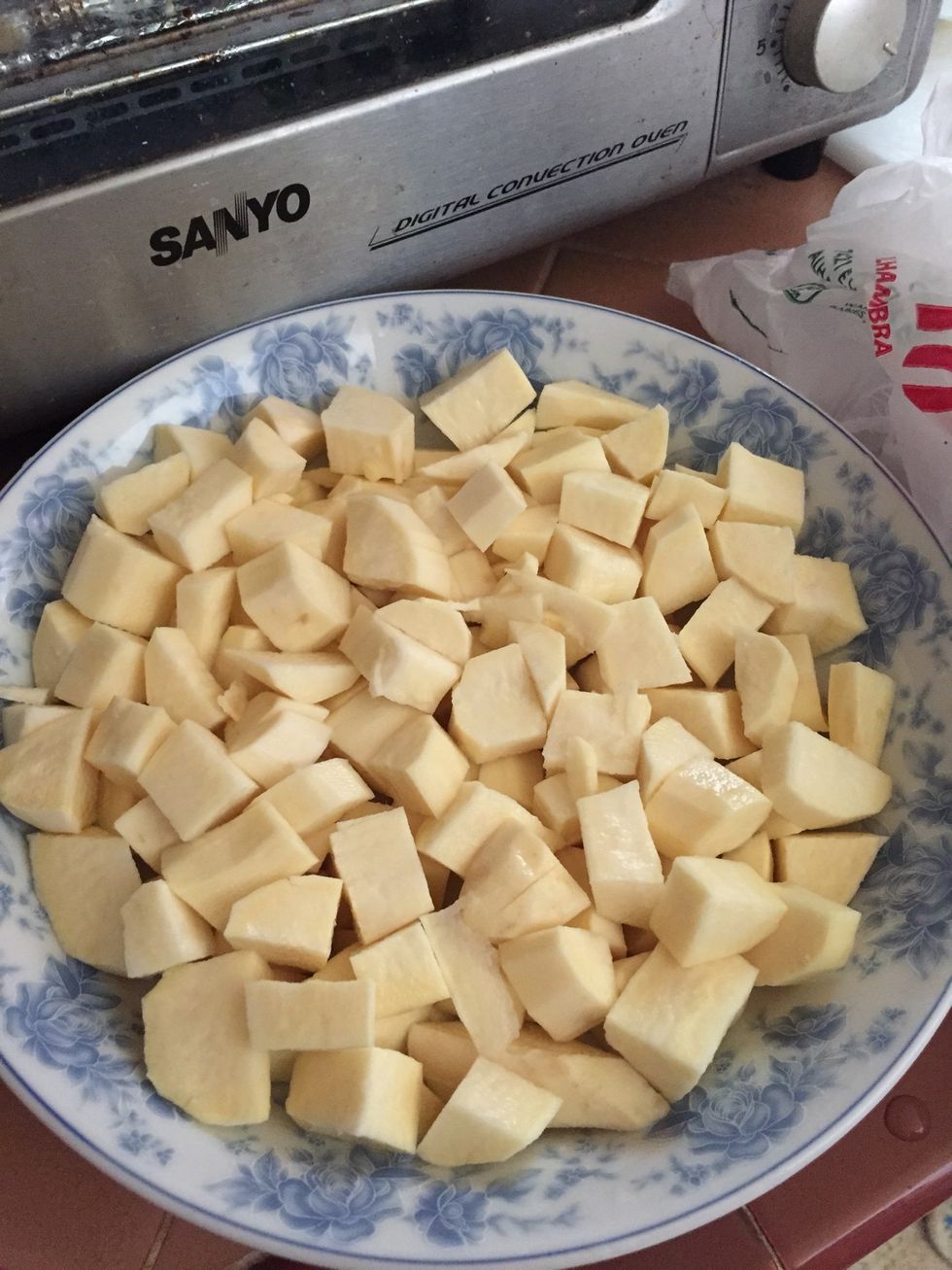 Diced yams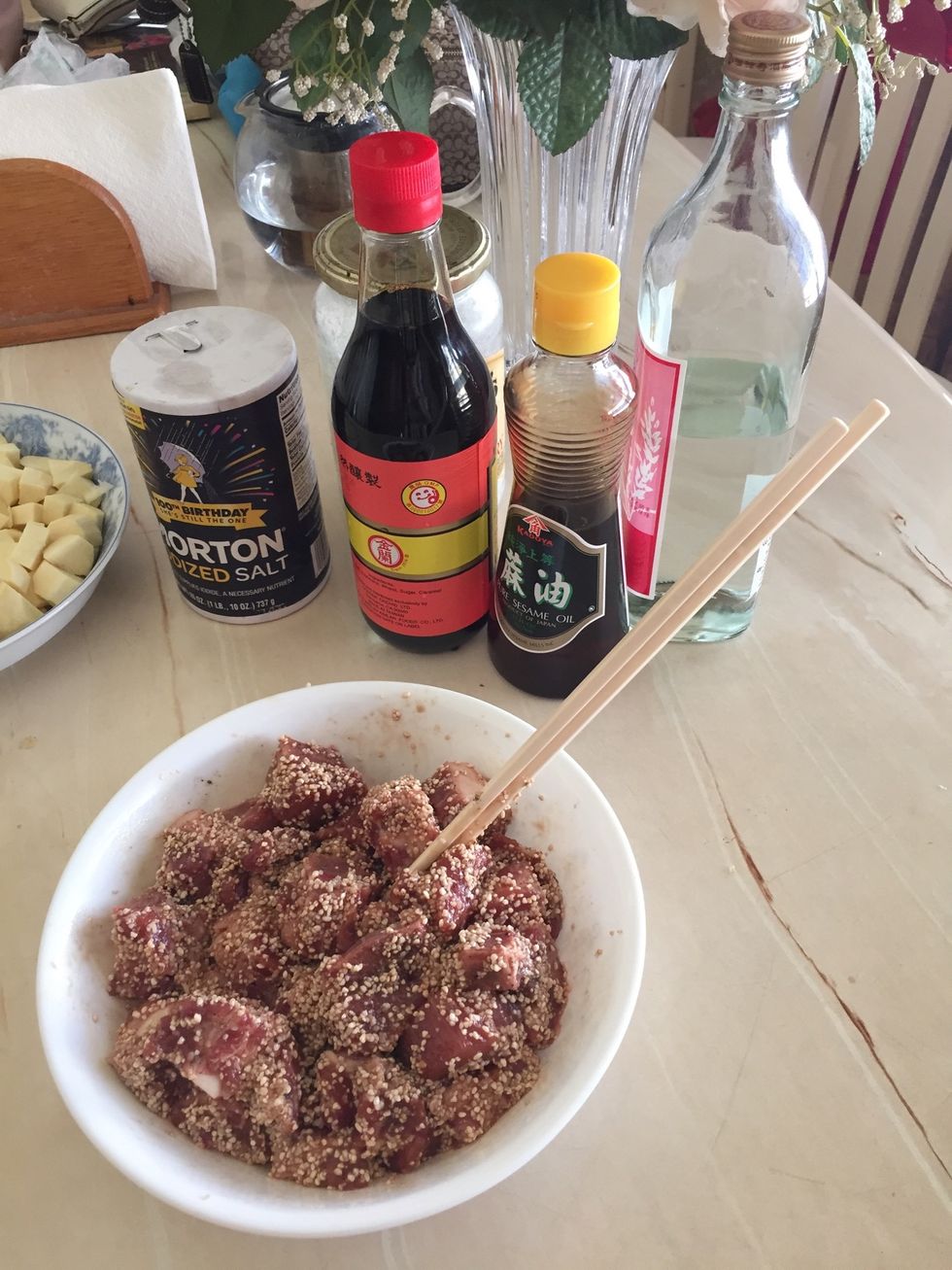 Mix seasonings in meat until evenly coated. Marinate for at least 30 minutes.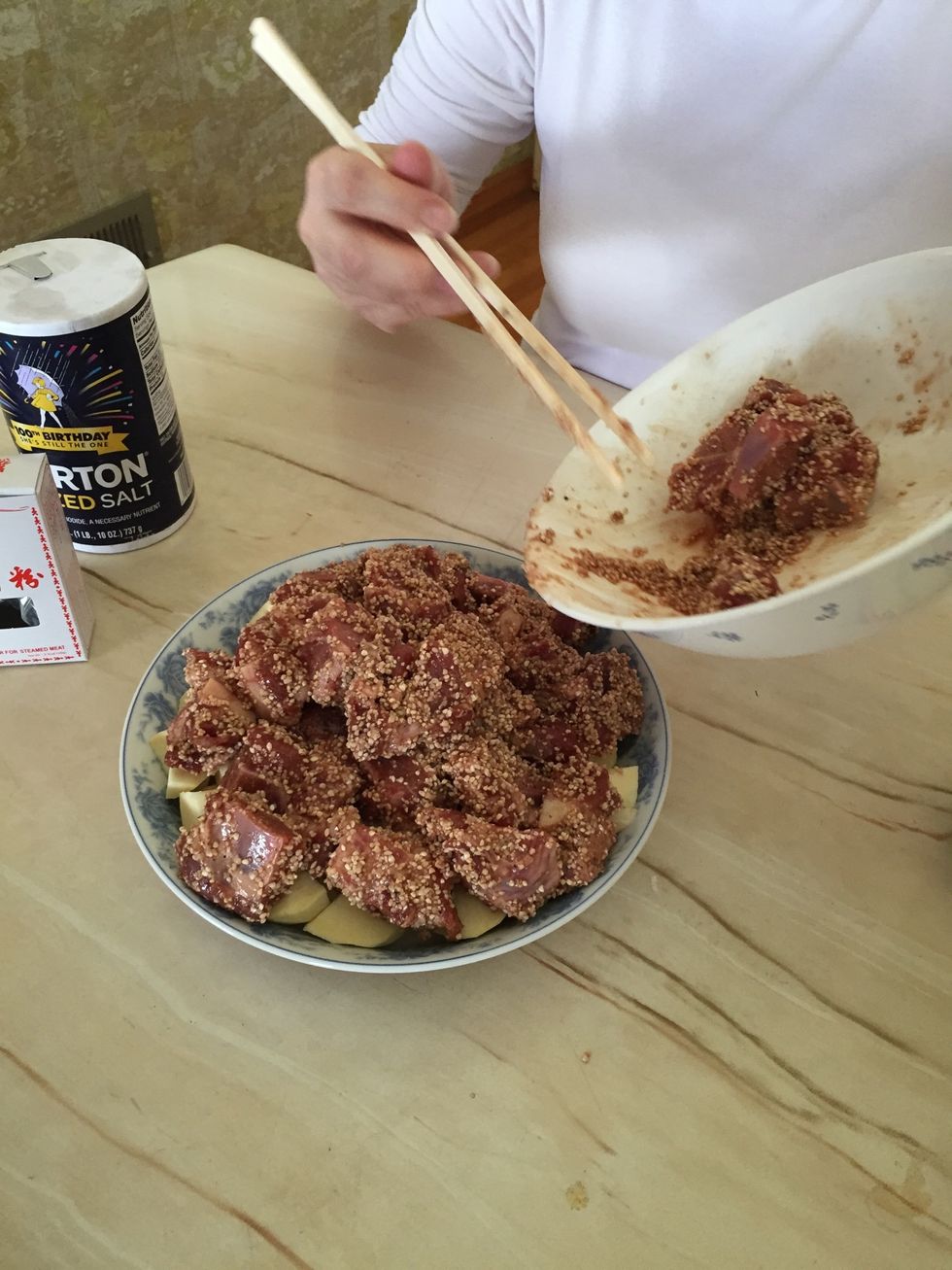 Place meat over yams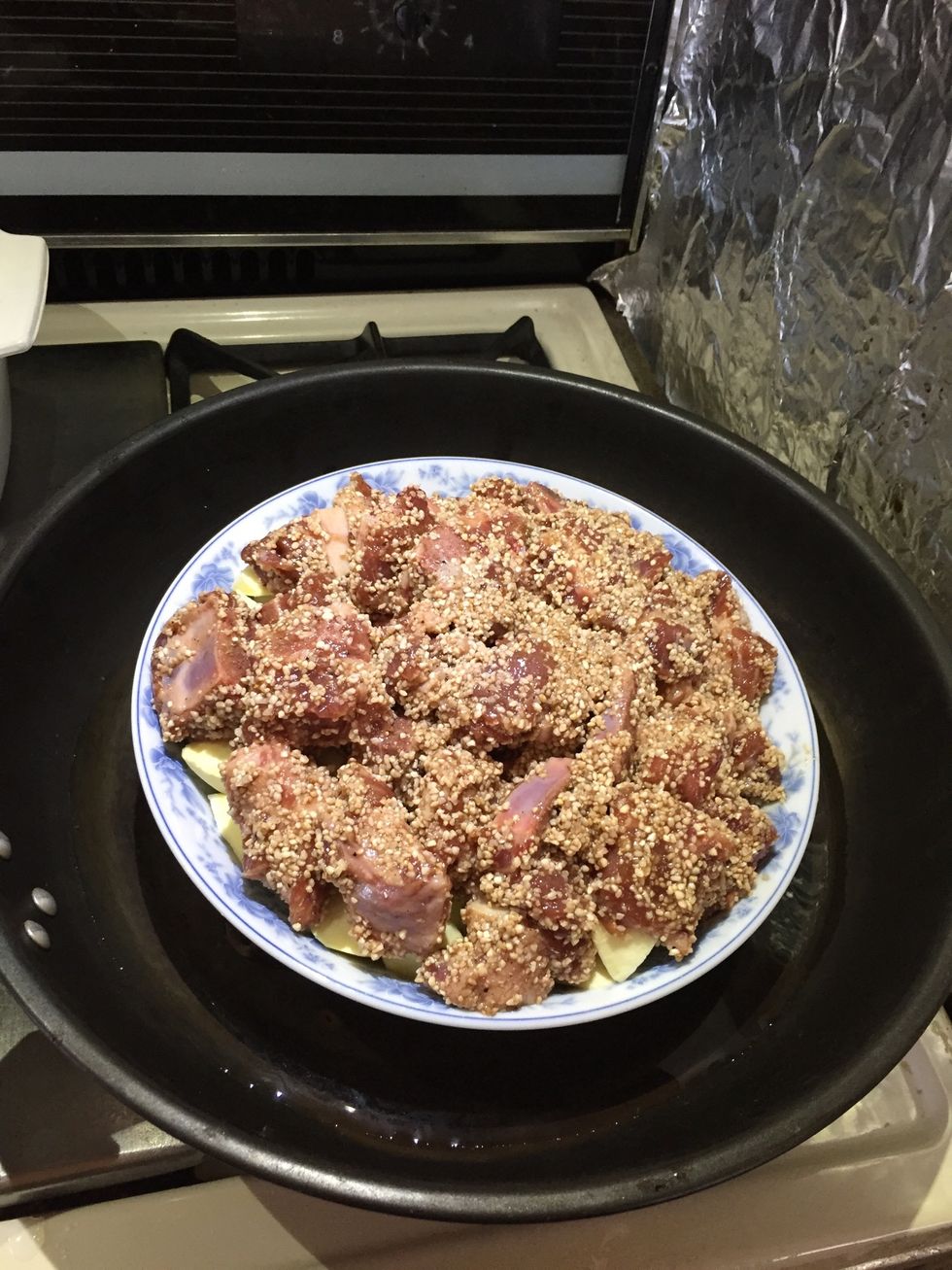 Steam dish - Put steam rack in large pan. Fill large pan with water until water level meets top of steam rack. Place plate on rack.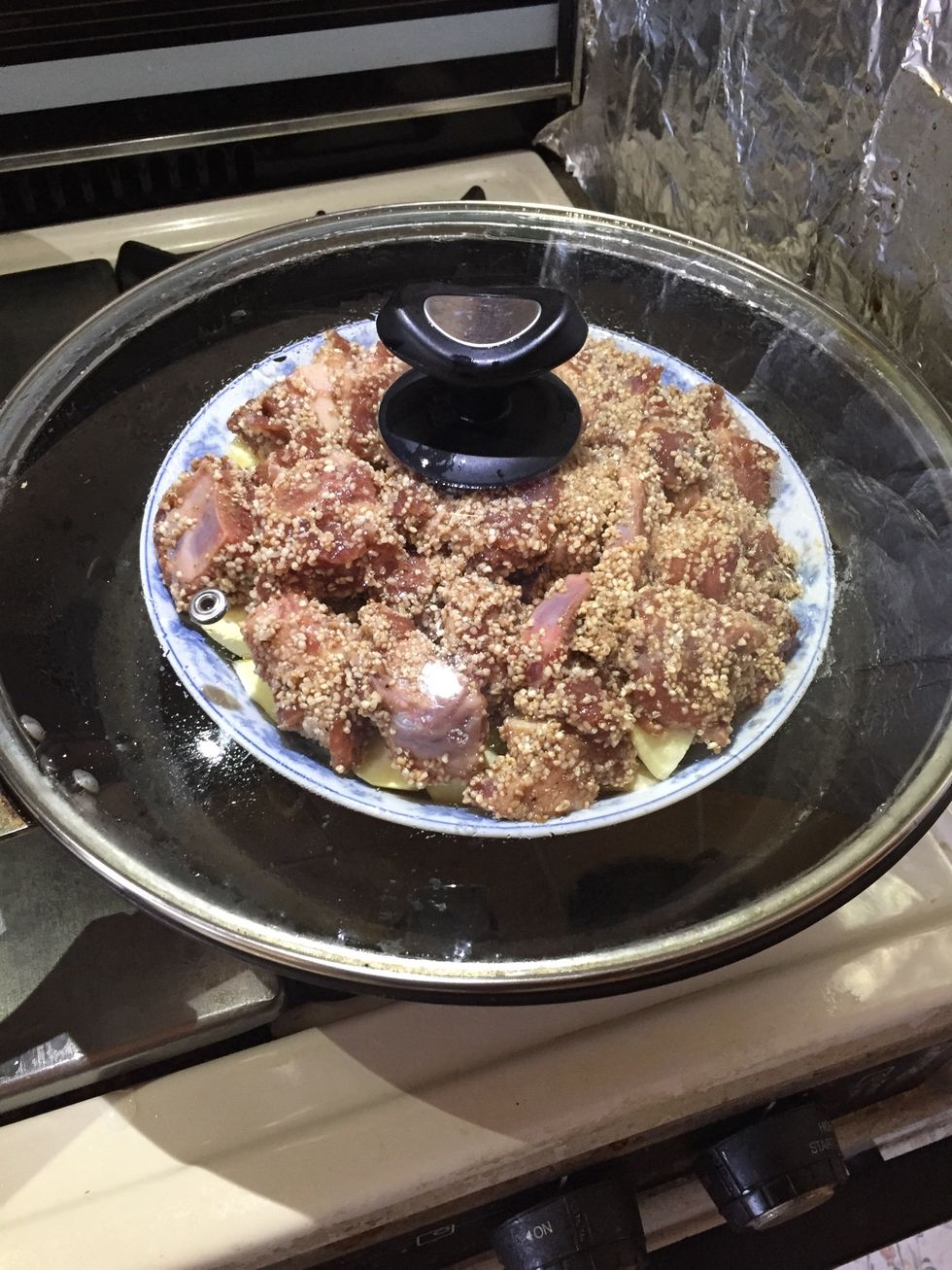 Cover and bring water to a boil. Then reduce to medium heat for water to simmer. Steam for 2 hours.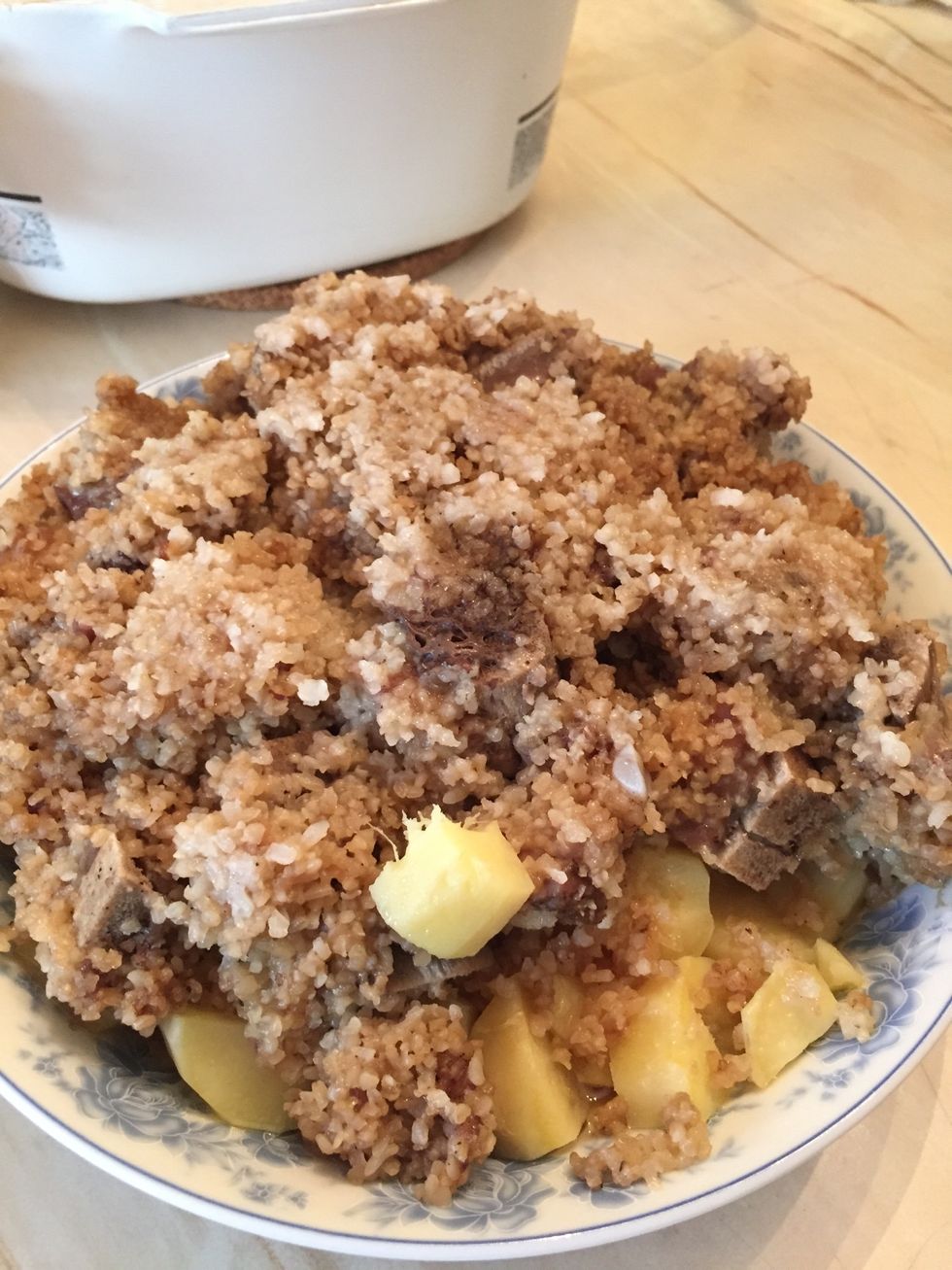 Finished!
3.0 Yams
1/2lb spare ribs
1/2oz Rice powder for steamed meat
2.0Tbsp Soy sauce
1.0Tbsp Sugar
1.0Tbsp Garlic powder
1.0tsp Salt
1.0tsp Pepper
2.0Tbsp Rice wine
1.0tsp Sesame oil