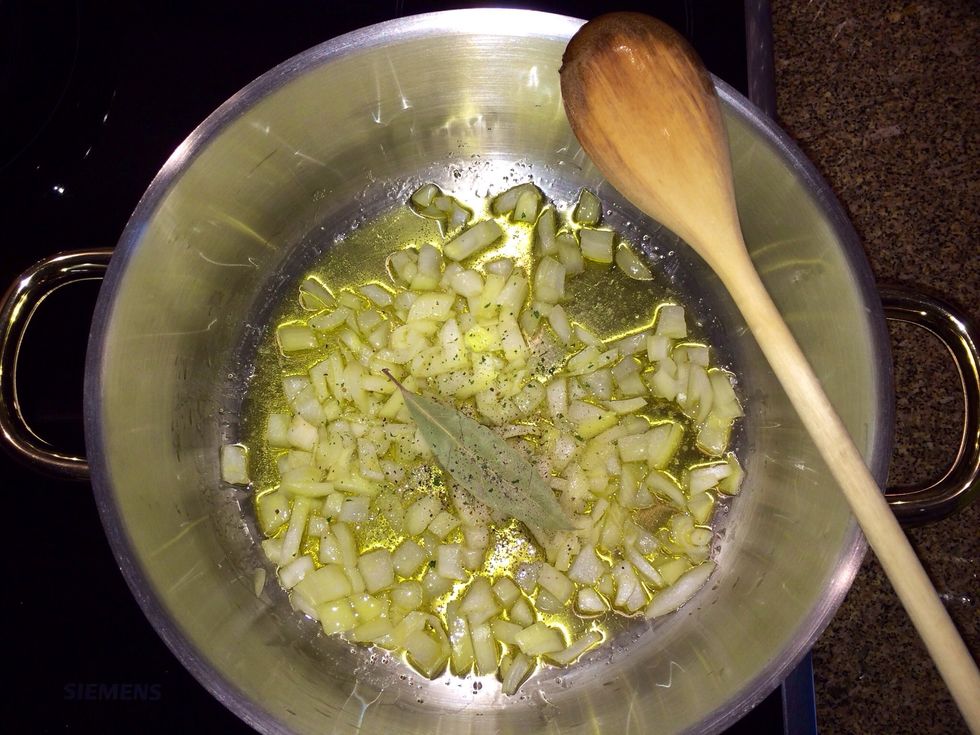 First of all, peel and chop the onion, and start frying it with the bay leaf over low heat until onion gets cooked.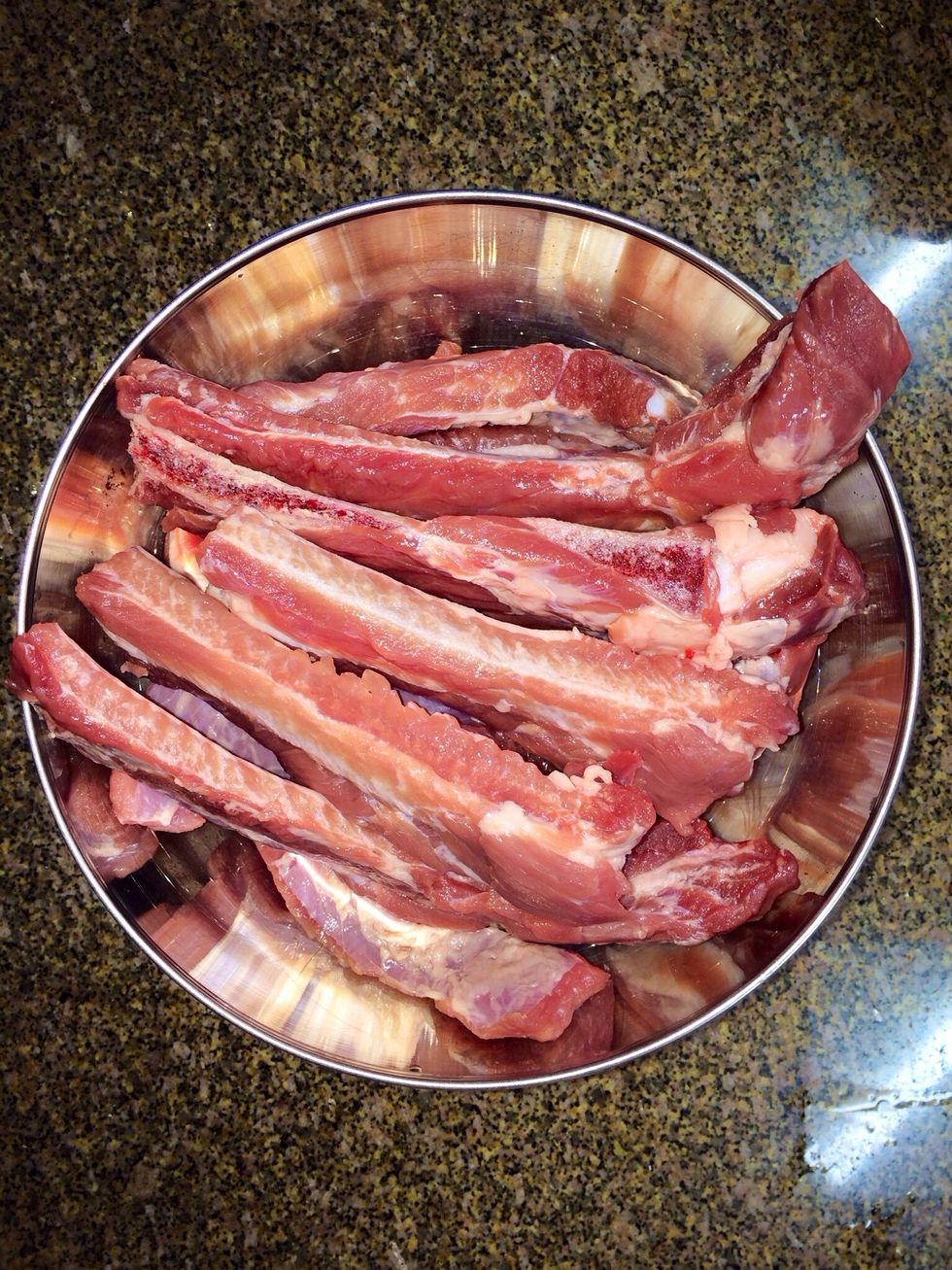 Meanwhile, divide the ribs one by one.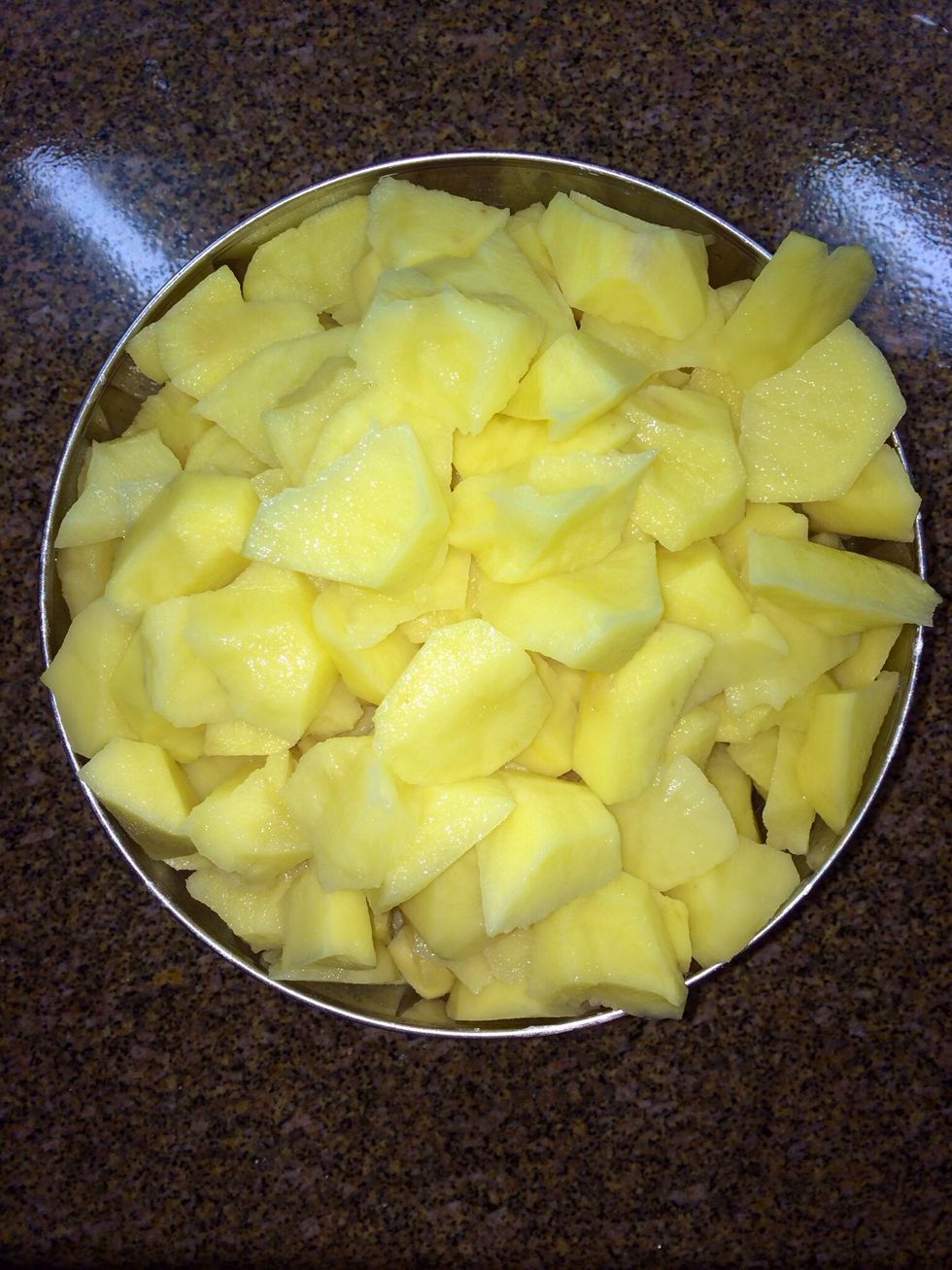 Peel and dice the potatoes as you can see on the next step.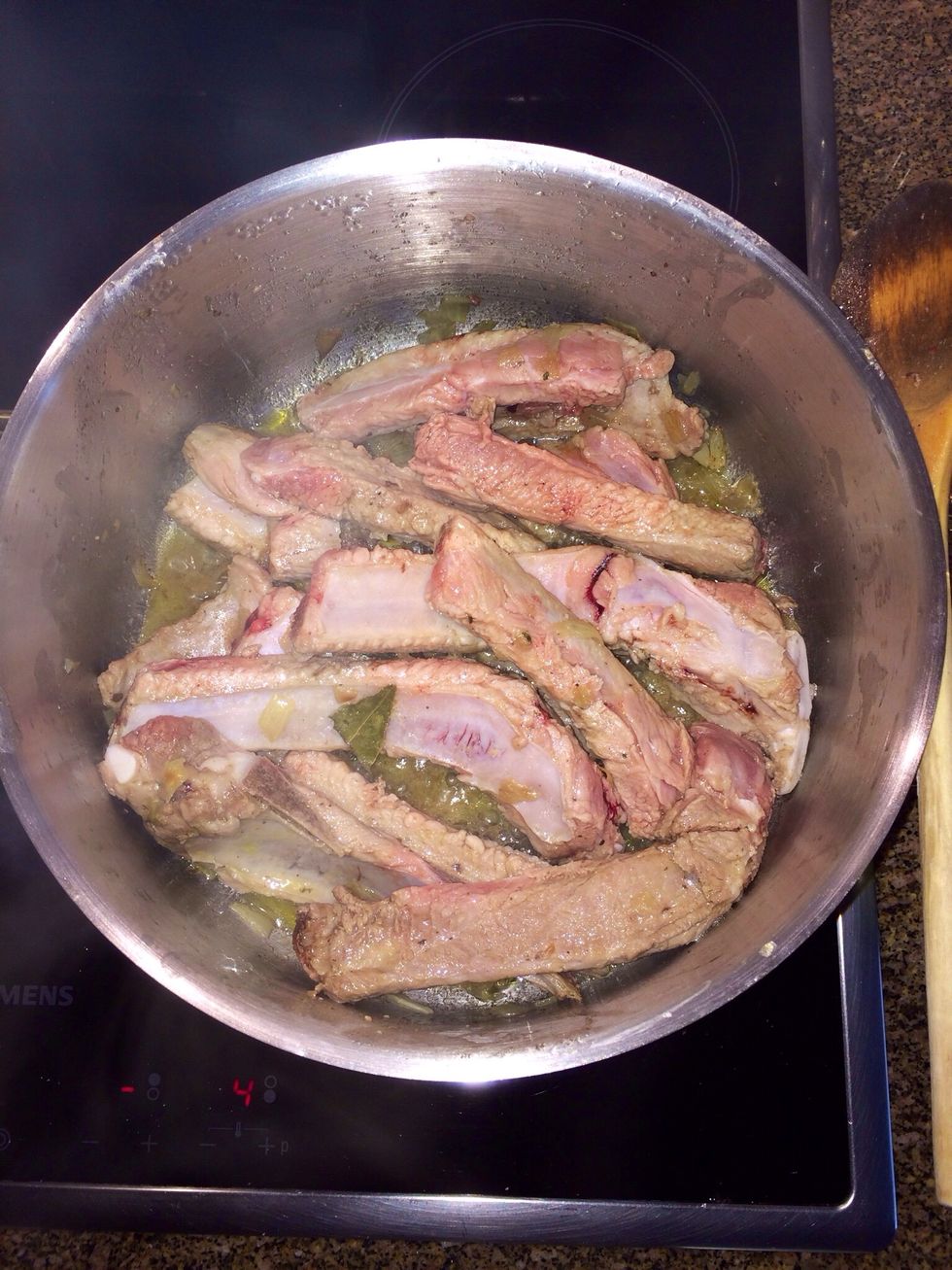 Add the ribs to the casserole and put the cover to get a perfect baking.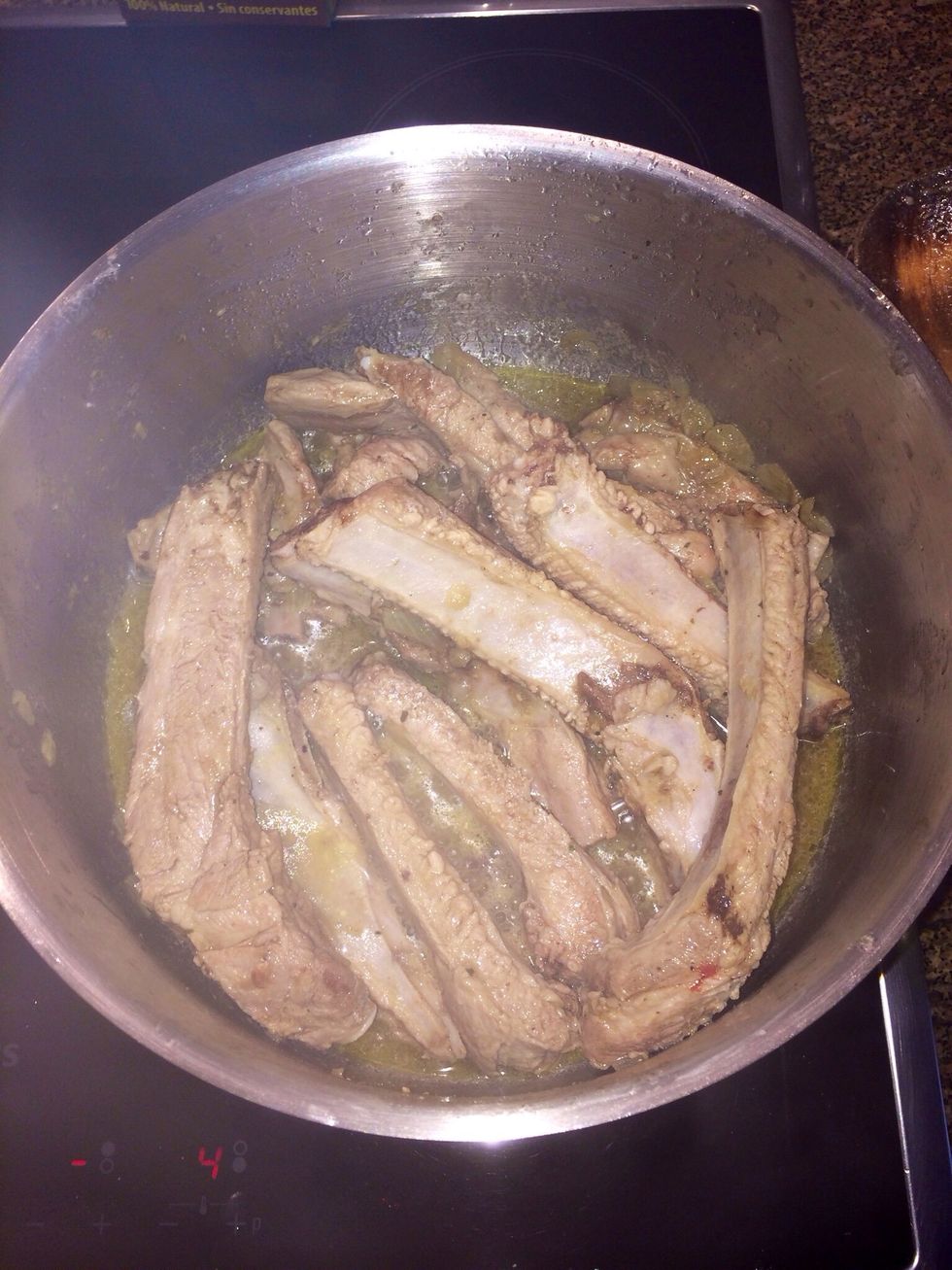 When gets this appearance, we can follow the recipe. (If you want, when ribs are cooking, you can add a splash of white wine. It gives a special flavor to the stew).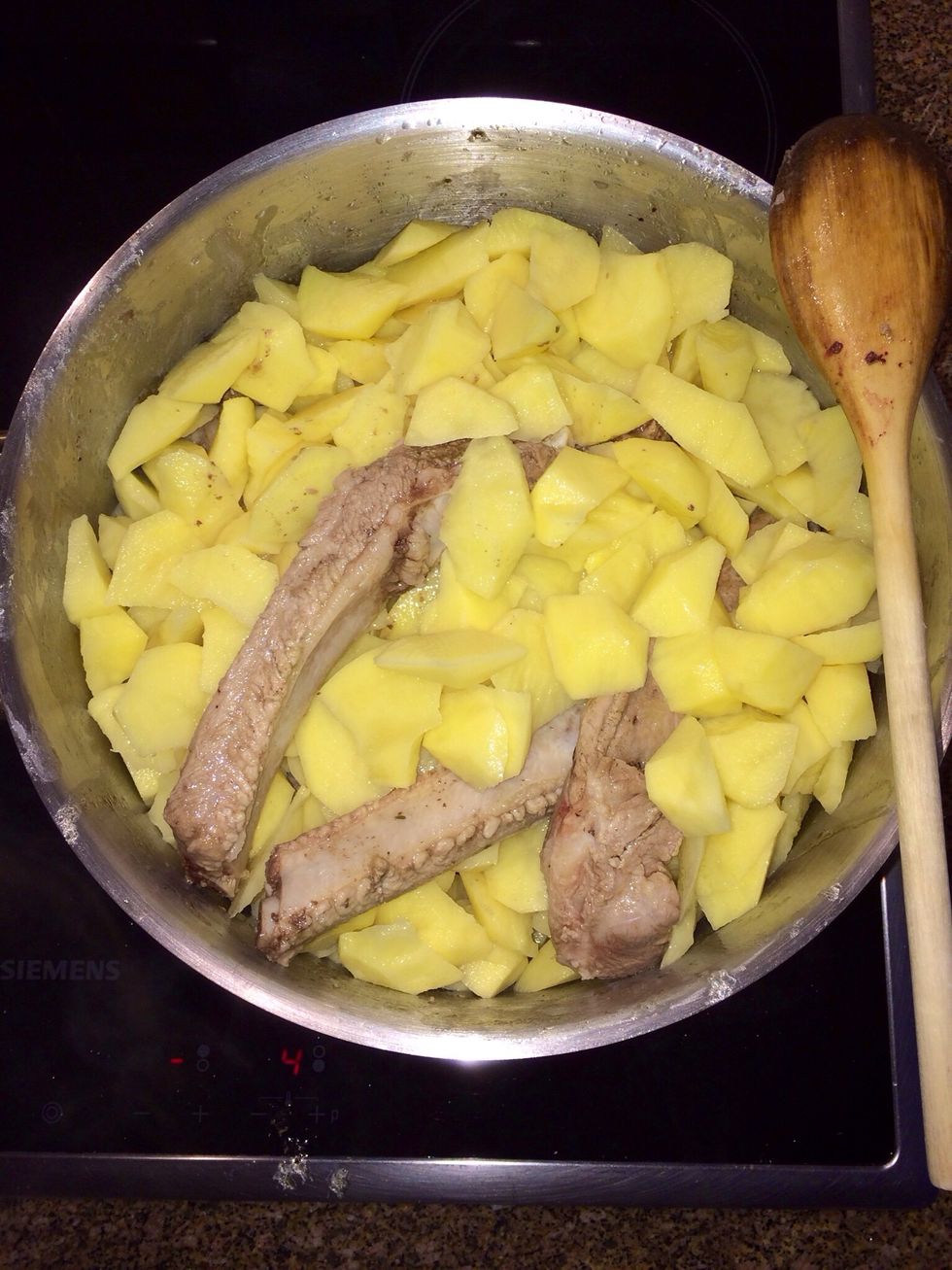 Add the potatoes to the casserole.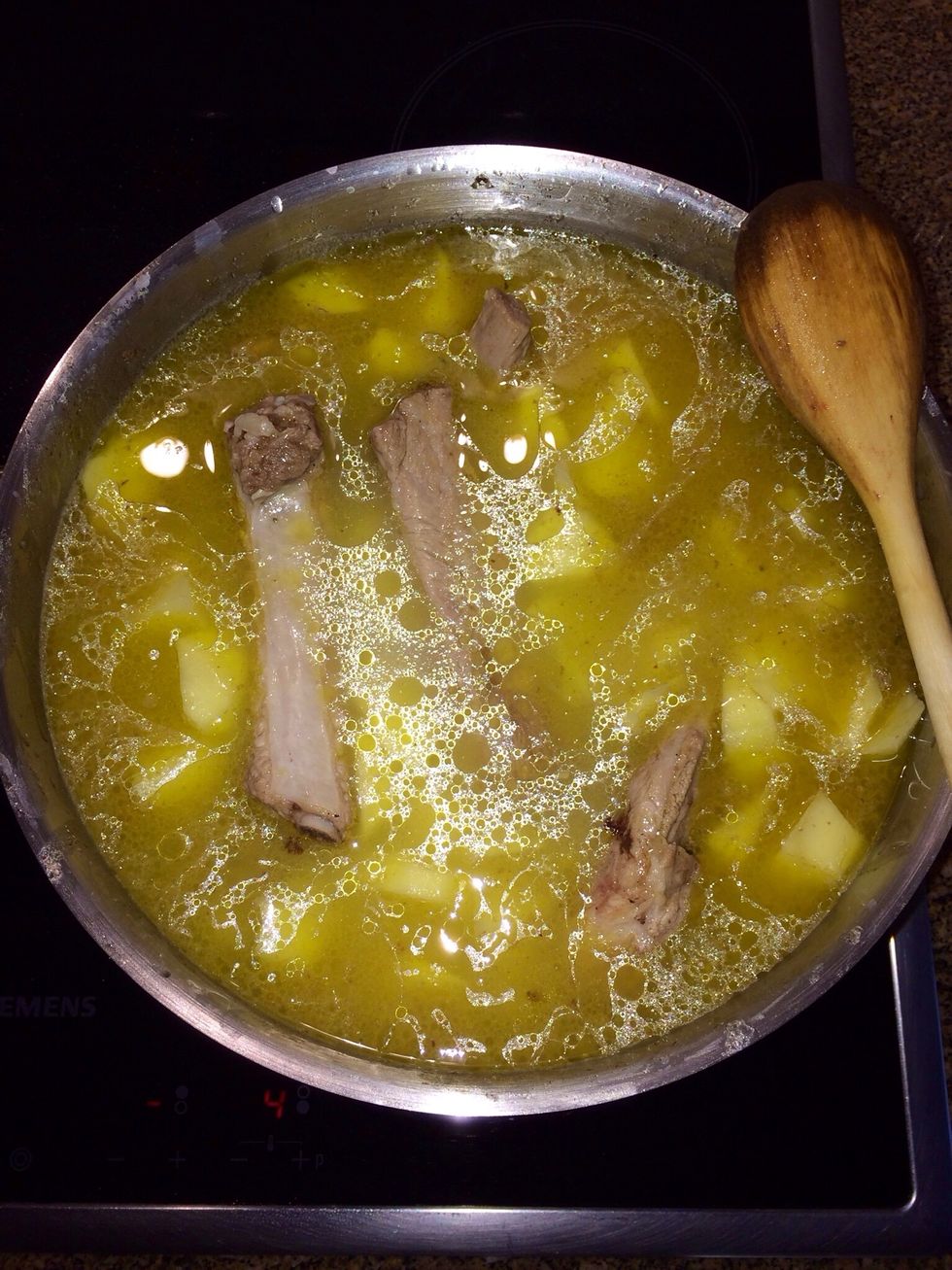 Cover the mixture with the chicken stock. If it doesn't cover it, add water until gets covered. Cook it over medium heat. When it starts boiling, lower the heat and simmer it.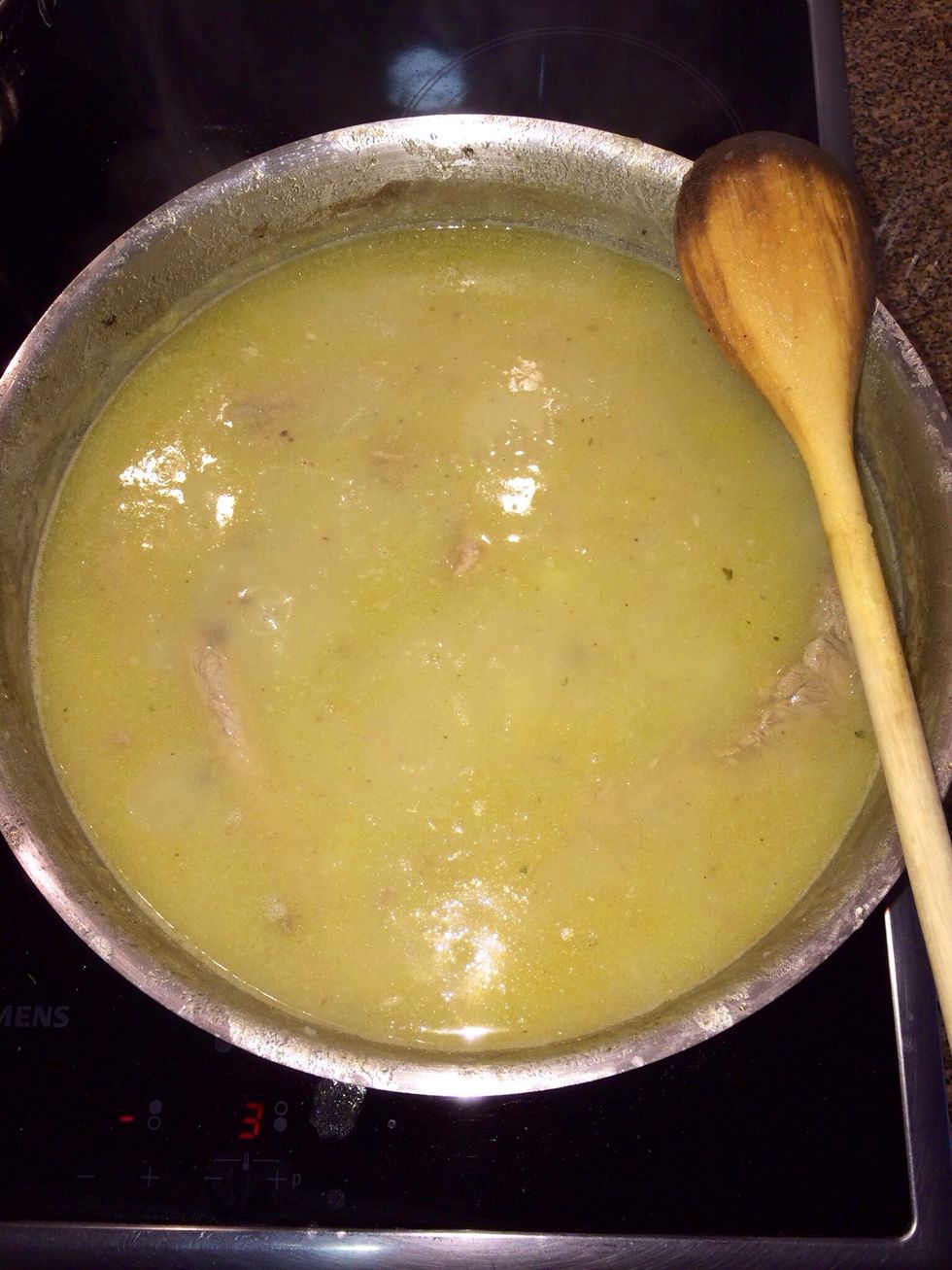 Stir the potatoes frequently to get a creamy sauce.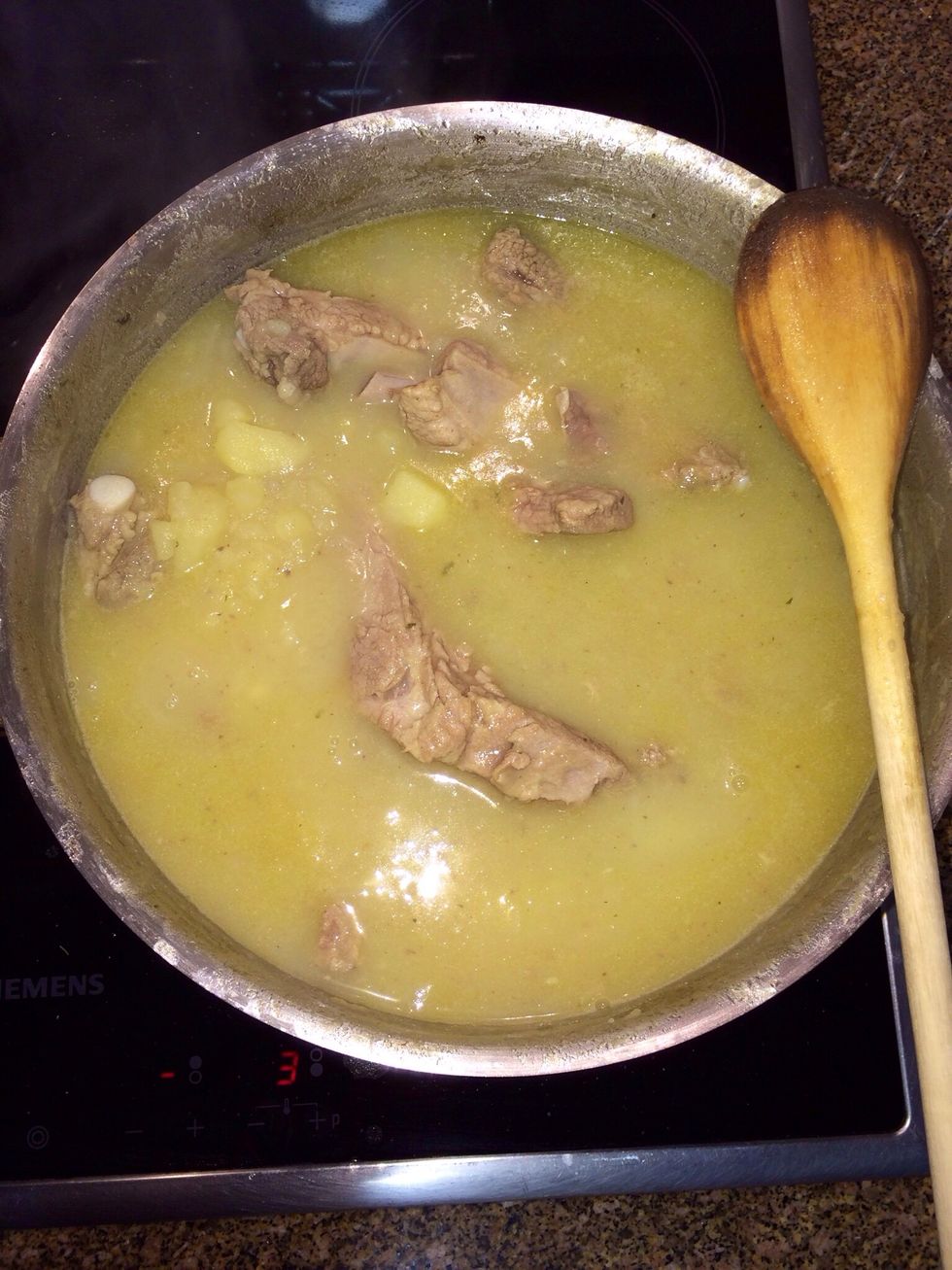 After an hour cooking, this is the final appearance. You can add less water at the beginning or cook it a few more minutes if you think the sauce is a bit aqueous.
I hope you enjoy this delicious recipe. 🍲😁
8.0 Potatoes
Pork Ribs
1.0l Chicken Stock
1.0 Onion
Bay Leaf
Salt & Pepper