These are the only ingredients that you will need for the marinade.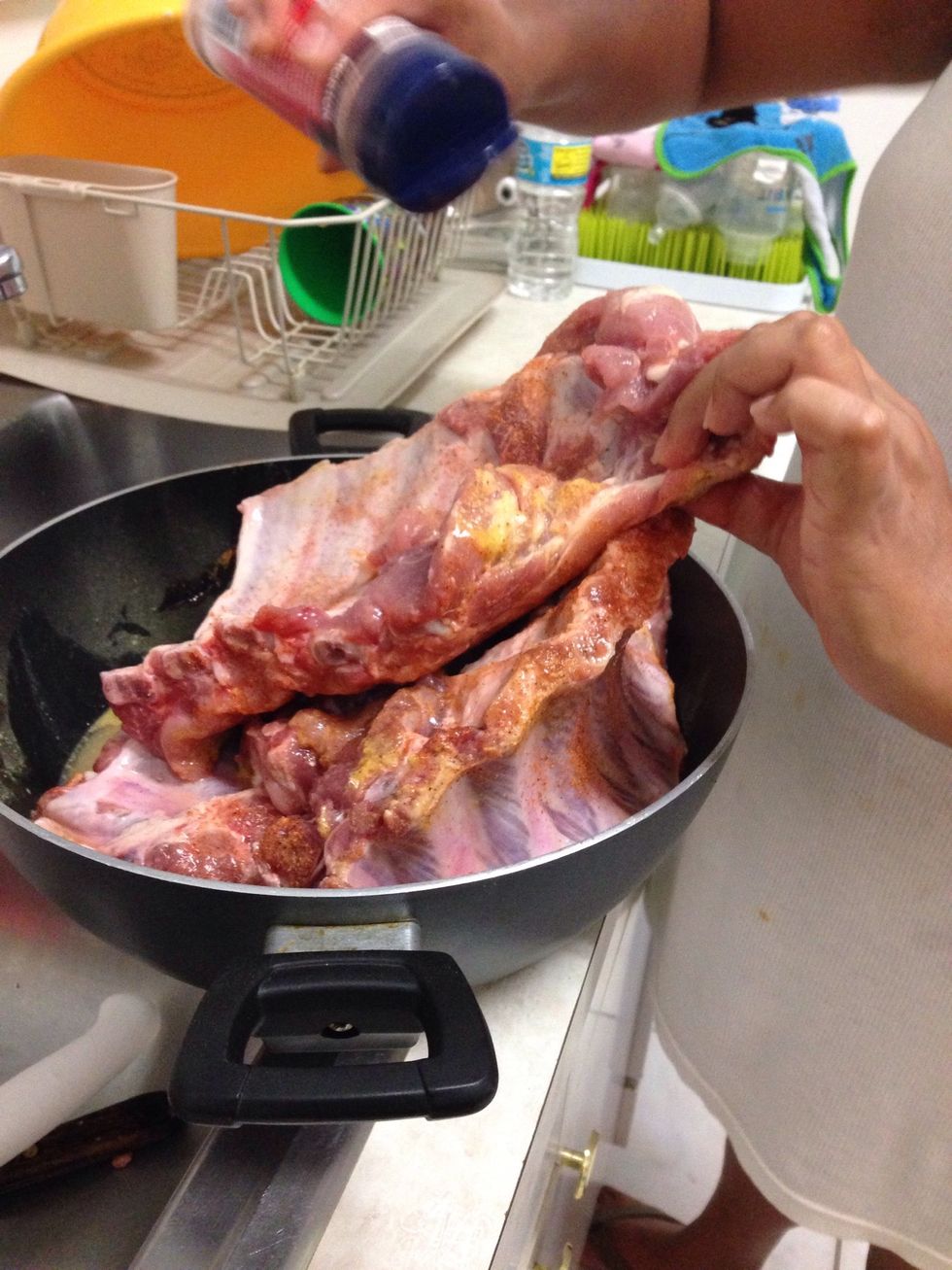 Add all ingredients to taste. We don't measure. You do add the entire can of beer. Cover with aluminum foil. Allow to rest in the fridge. It's up to you how long you want them the rest. Longer better.
Preheat oven to 450• degrees Cook according to marinade time rested. Or til ribs are cooked & tender.
Yummy! Serve with some great sides & bbq sauce.
2.0 Packs of Ribs
1.0 Can of Corona Beer
Season salt
All purpose seasoning
Bitter orange
Julia ? Camacho☕
Love to cook ~ I will try just about anything! I love to show and share all of my recipes that I know and learn. Enjoy! Send request, too!!