How to cook red velvet cupcakes for $8
Move over red velvet cupcakes, you're too expensive and not fluffy enough. So we've decided to throw you out and bring in the experimental guns and boy did we get superb results. We missed you guys!
13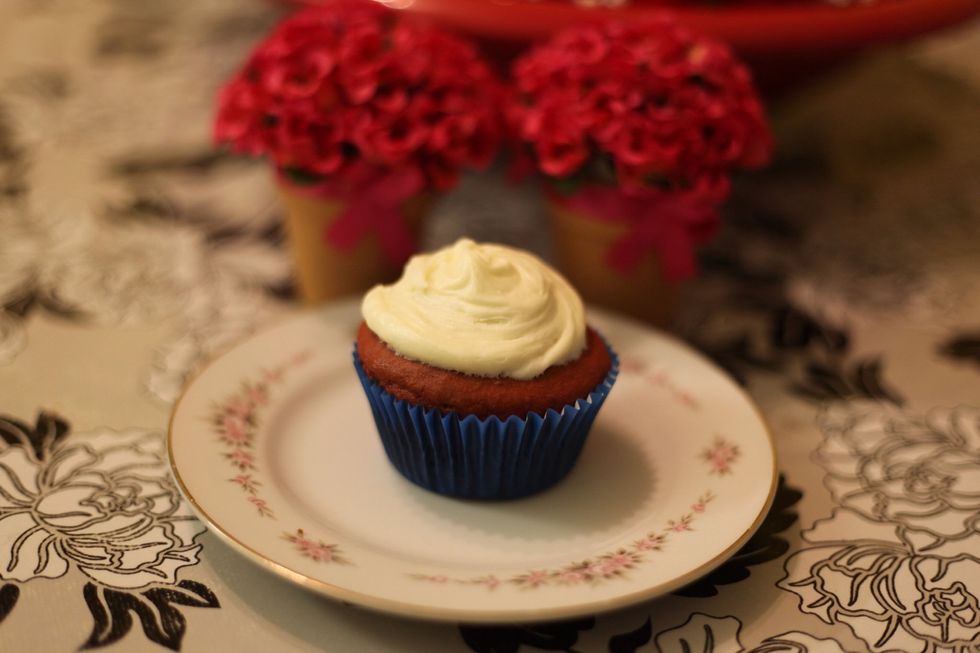 We're making Not just 1, but 25 for just $8. I made these especially for Amy (snapguider). A popular dessert made to look so extravagant that in shops 1 sells for $4.50. Well here's my promise:...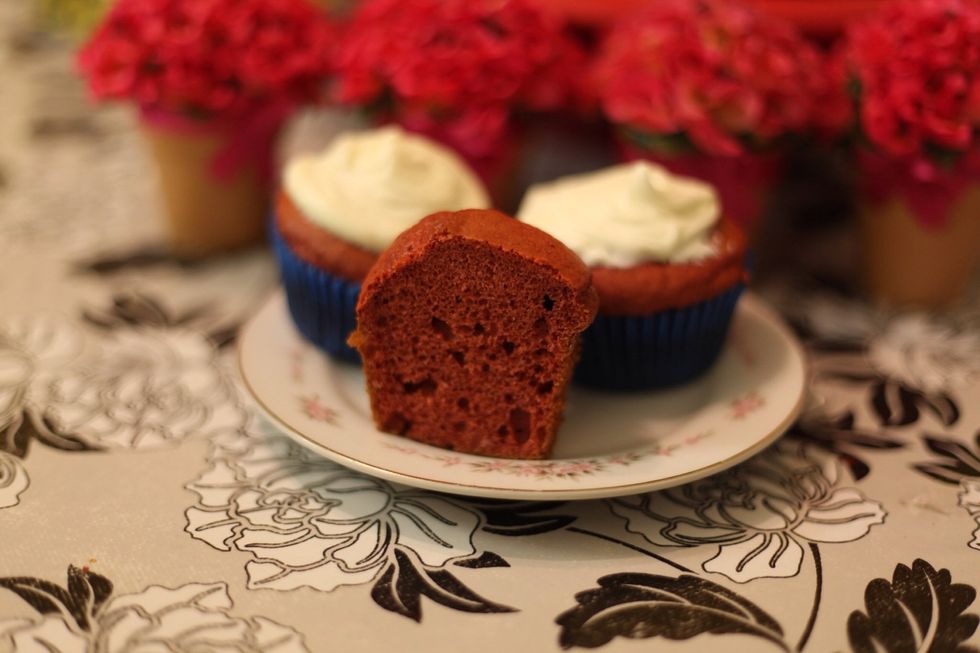 After you follow this guide step by step, If you don't end up with the most moist, delicious gob smacking red velvet cupcakes, I'll make you a batch myself. But you pay for the airfare hahahah.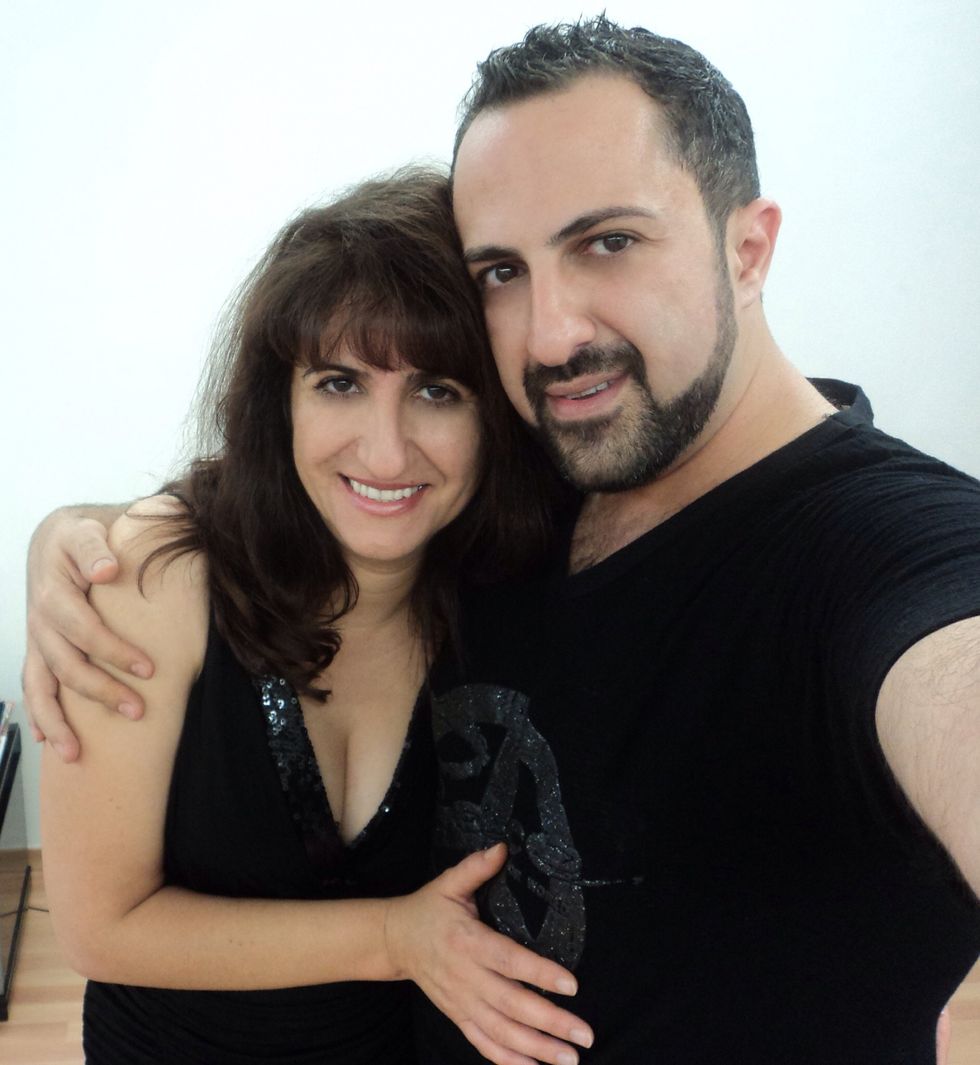 To all our new friends, I'd like to introduce myself again. I am Michel Daher (Micho), amateur chef and lover of experimental food. I'm on the right lol. That's my sister Salma, eater of all my food.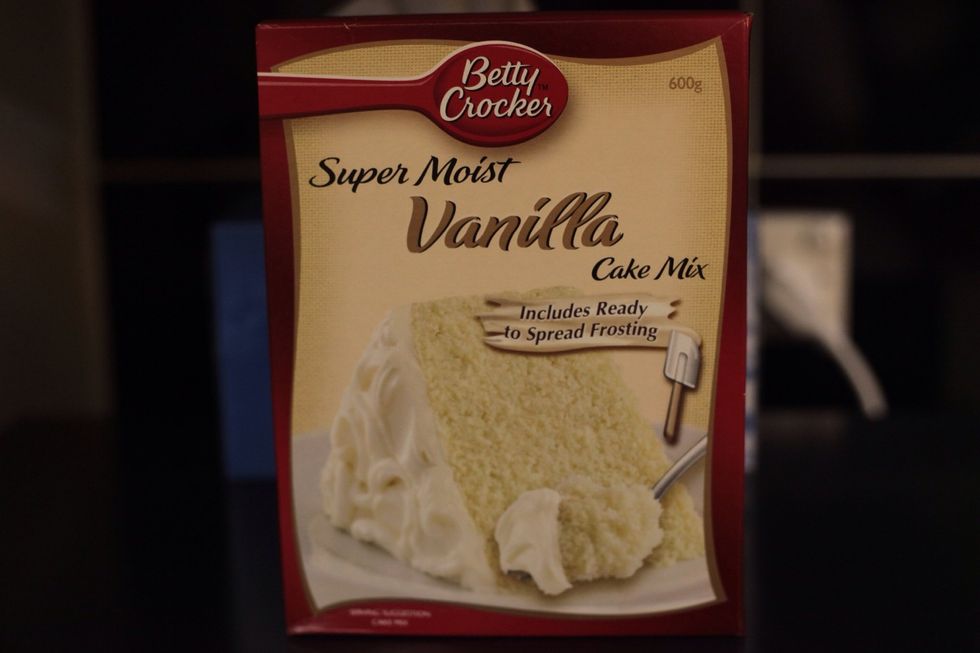 I know you're thinking I've lost my mind and I already copped it from my sister who said I shouldn't use this in my recipe. However she ate 9 cupcakes!!! So let's get started. Any vanilla cake mixture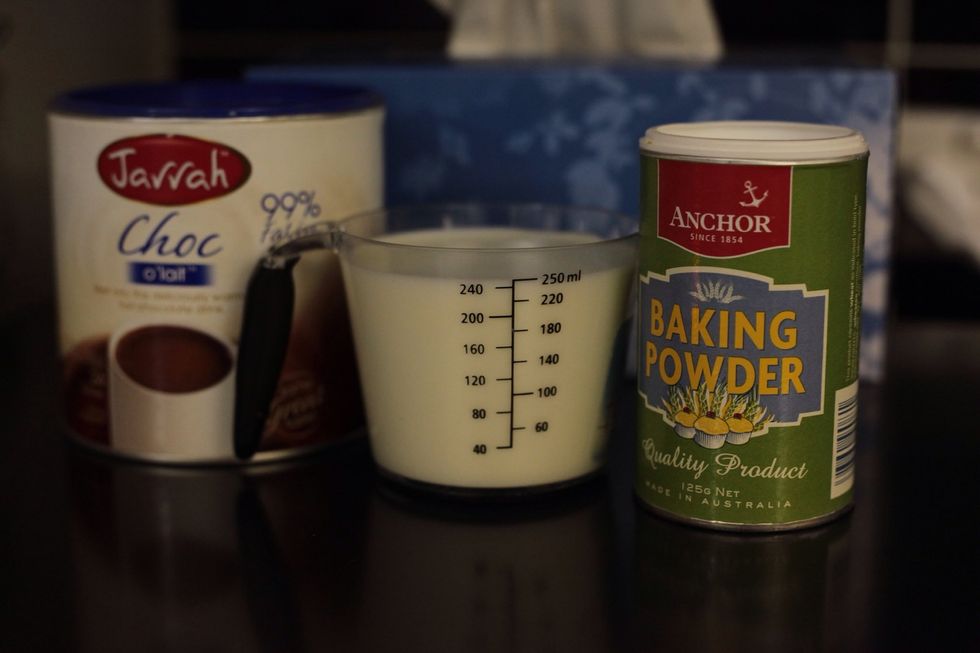 Pls do NOT follow the instructions on your cake mix. Follow this guide's instructions. So 250 ml of milk, your favourite chocolate powder and 1 tbsp baking powder. Have it all ready for quick mixing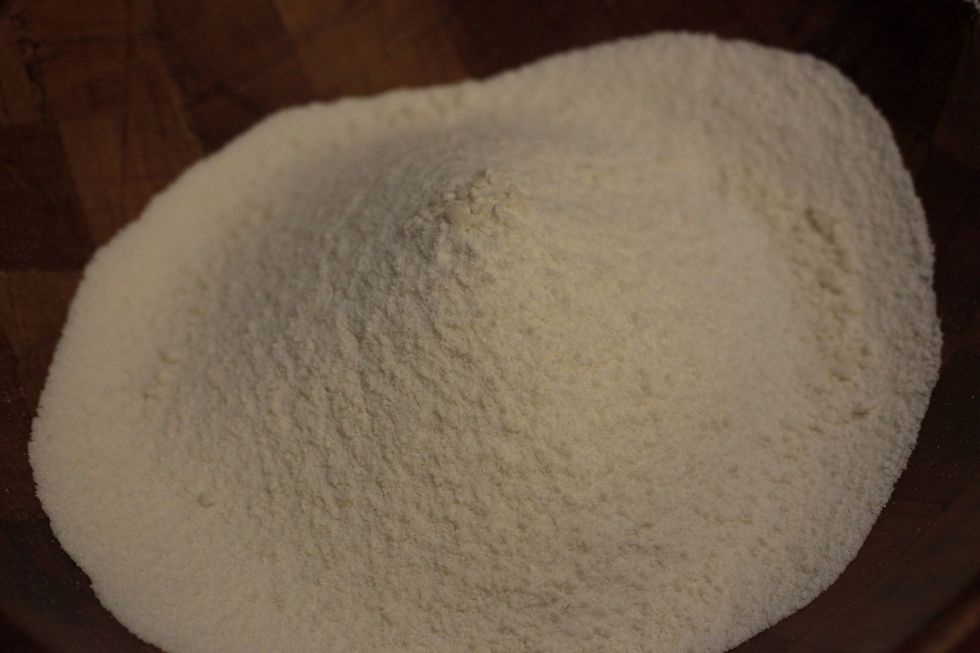 Even though it's ready made cake mix I still like to sift the cake mixture into a bowl and add 1 tbsp of baking powder. It just makes me feel better, like I'm doing hard work making a cake. Lol.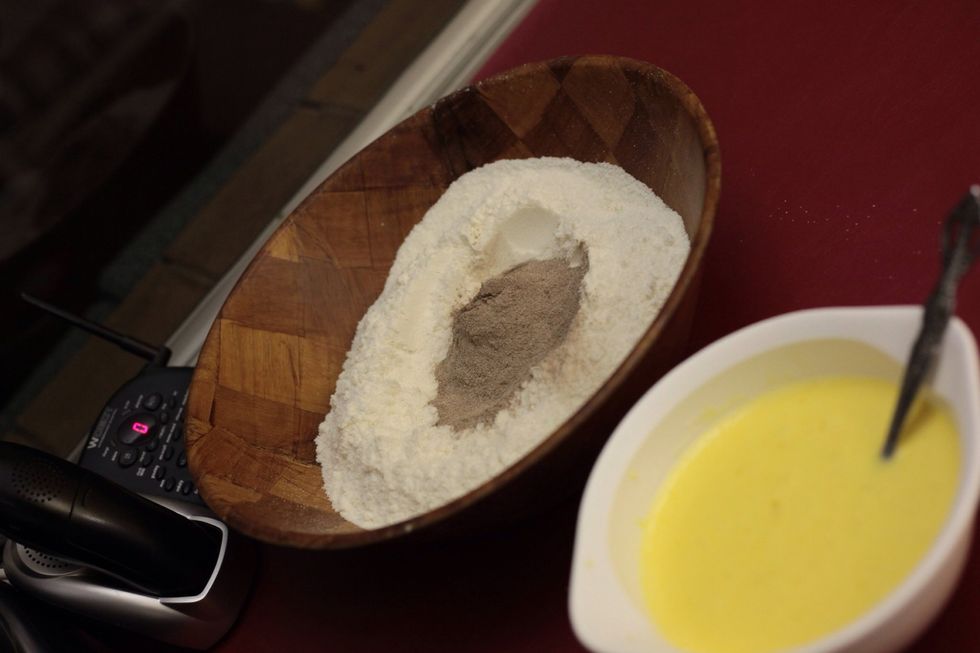 Add your 3 heaped tablespoons of chocolate powder of your choice. For me cocoa is quite bitter so I just use drinking chocolate powder.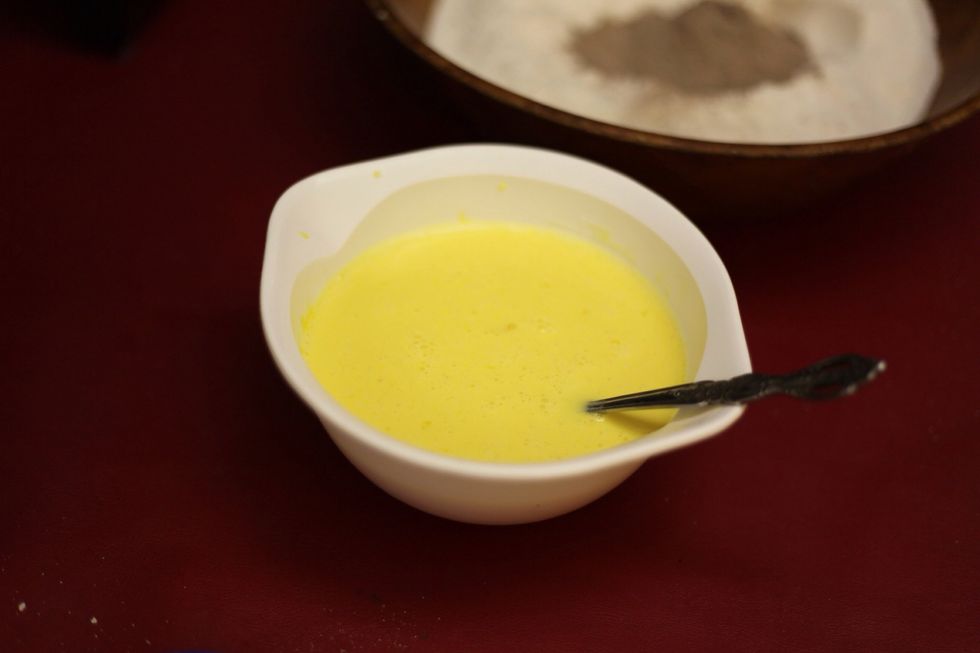 In this bowl, there's 250 ml of milk, 2 tablespoons of white vinegar and 3 tablespoons of vanilla essence and 3 eggs. Don't be scared if it curdles or bubbles, the vinegar is alive.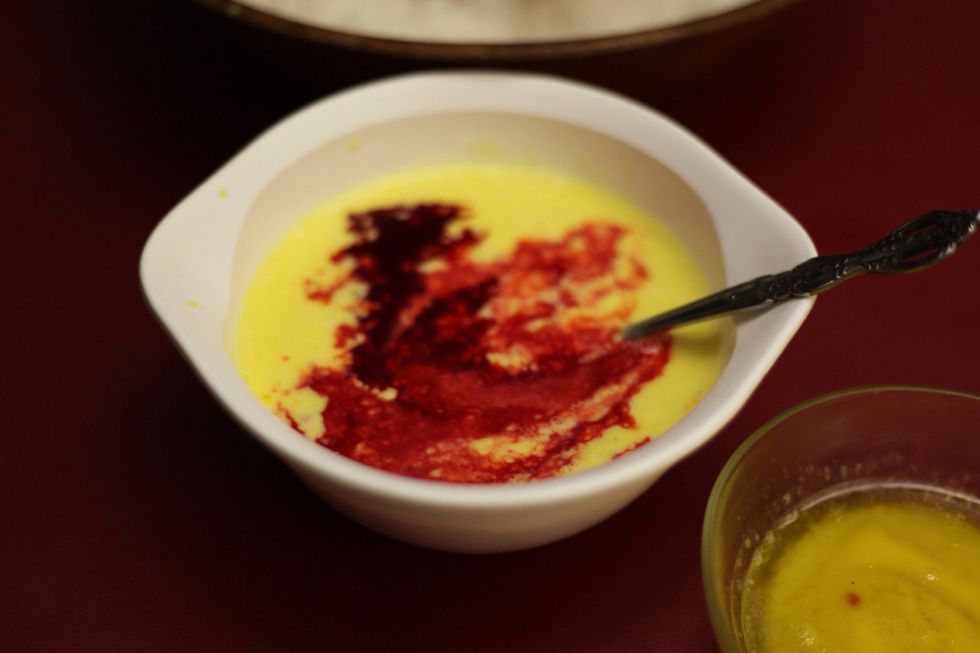 Add your red food colouring. I used 1 tsp only because I was giving some to my BFF's kids and I don't think so much food colouring is good for us. So use as much or as little as you like.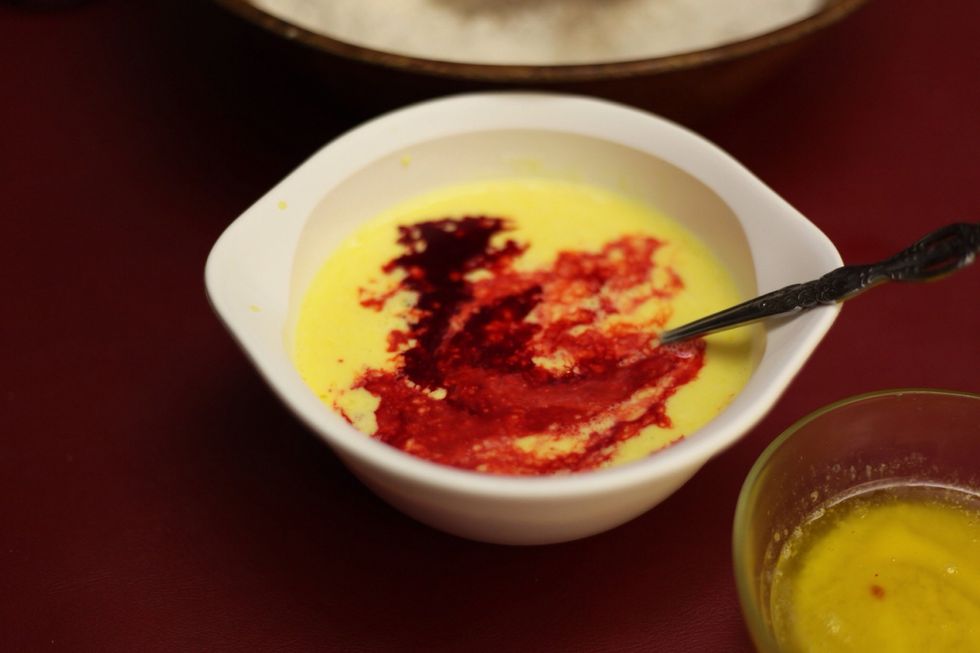 So now your wet ingredients should all be in one bowl except the melted butter. Stir the mixture through until the colour has gone right through the mixture. Melt your butter but don't add it in yet.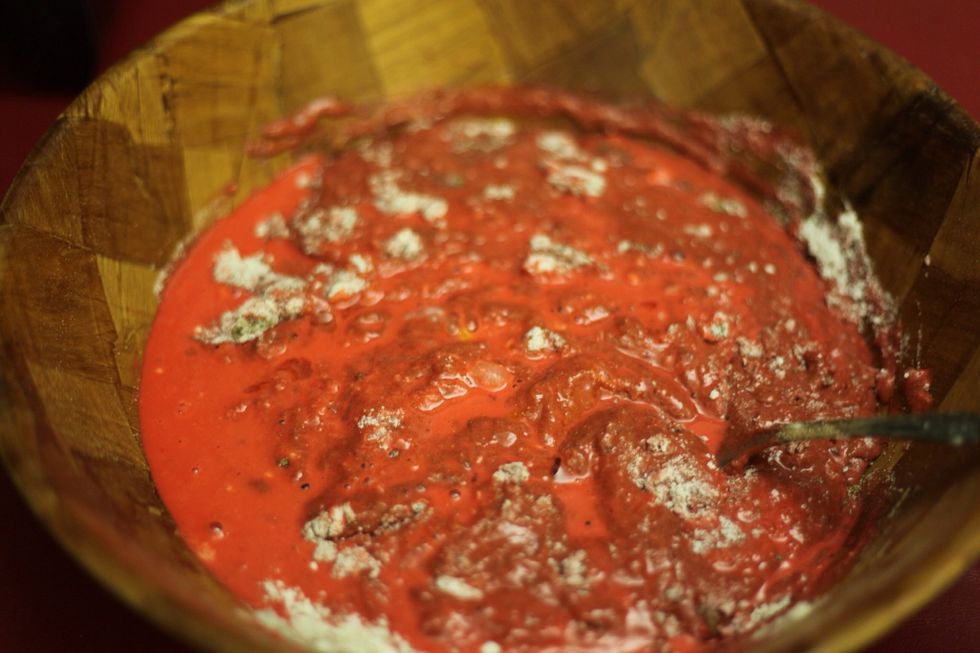 Add the wet ingredients to the dry ingredients. Stir it in with a spoon first and get your power tools ready to mix it all up. No spoon stir = face full of cake flour. Hahahah I learnt the hard way.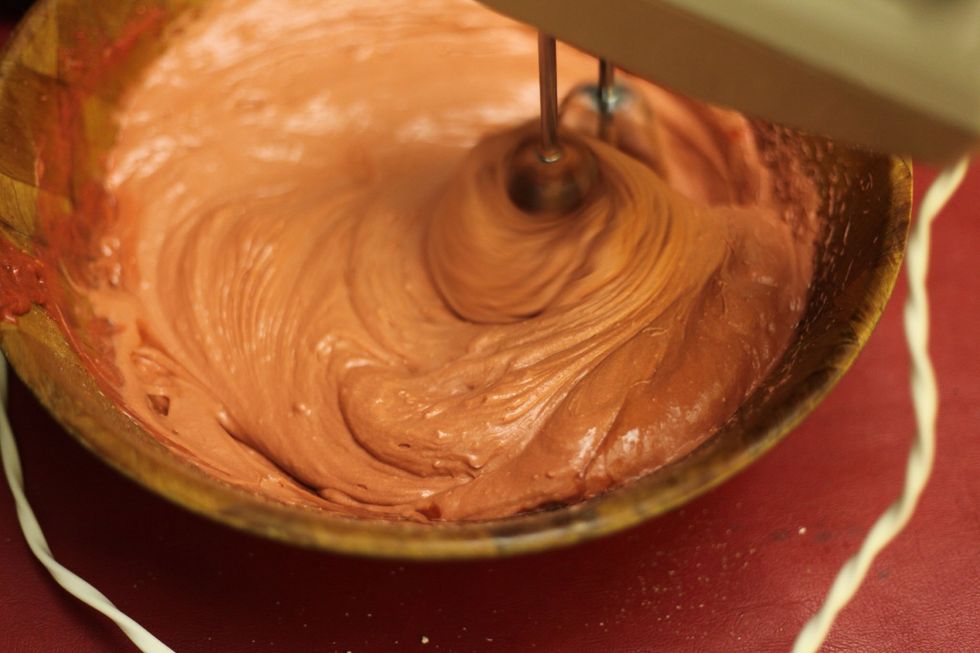 While you're mixing it through slowly add the 80 gm of melted unsalted butter as your last ingredient. Remember: Don't follow the cake mix instructions.
Get your pretty cupcake cups or whatever they're called. Amateur chefs don't know such names for crumpled paper cuppy things. I chose blue ones as the red ones are sacred (read previous guides) lol.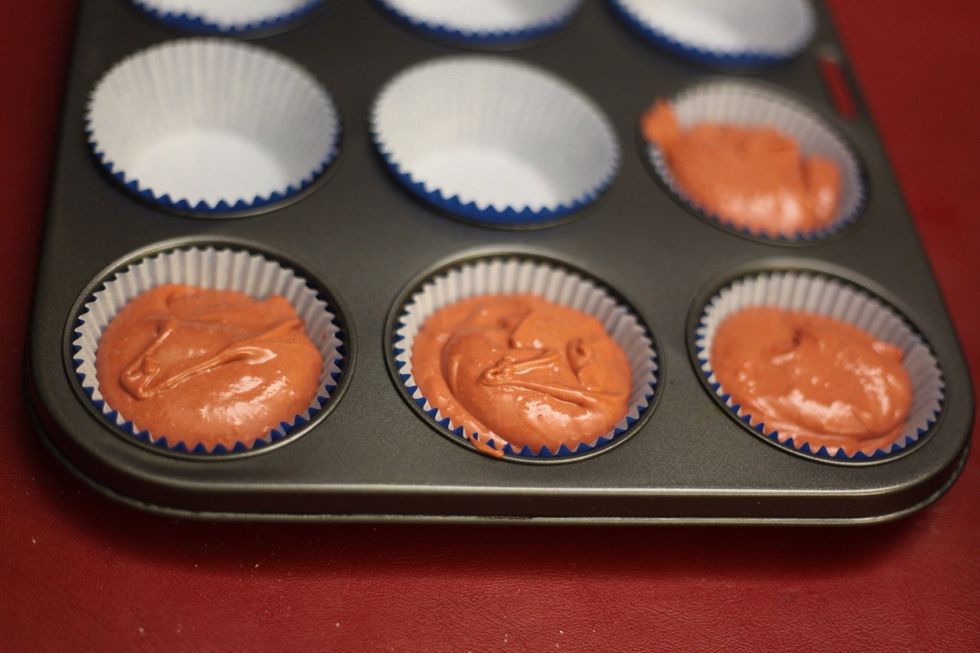 Fill the cups up to 3/4 and just leave enough room for them to rise up. I just basically filled each cup with about 1.5 tbs of mixture. Try not to make a mess on the outside like I did.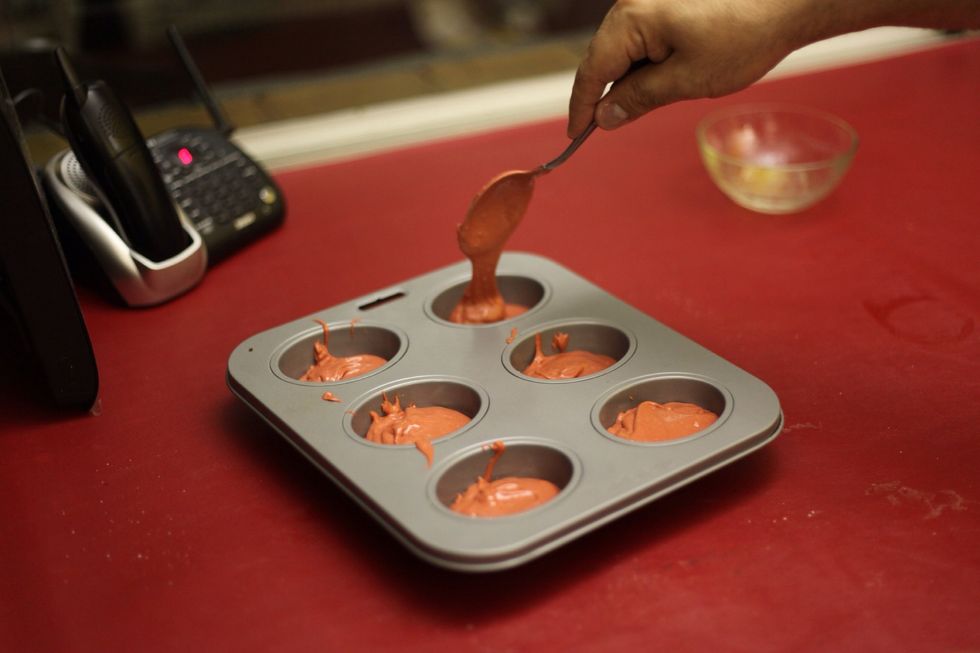 Was so excited to make these, I forgot to line the tray, spray the tray or even butter it. We ate these cupcakes directly out of the tray. They didn't make it to the cover of vogue magazine lol.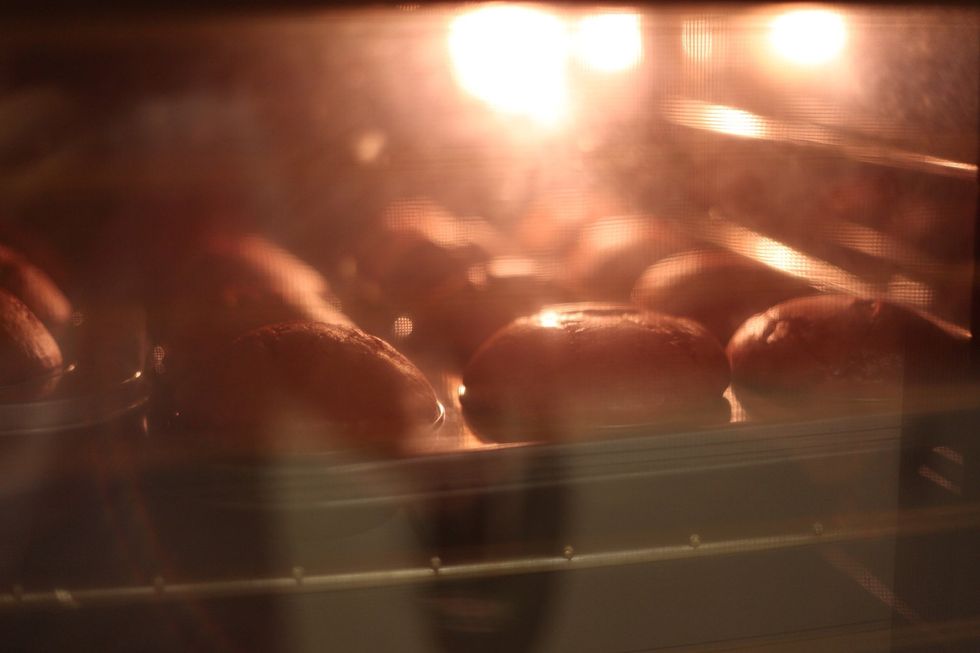 Bake in the oven for 25 minutes on 160 C / 310 F on fan forced oven or just until they rise and crack open on the tops. Use the skewer method to check if cooked.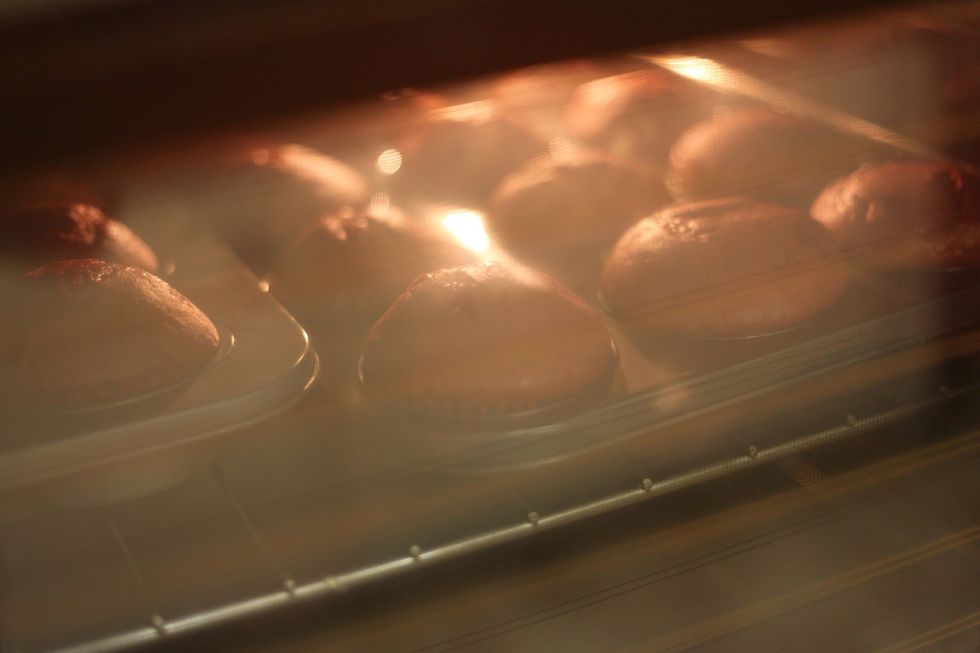 Are you excited? I certainly was. I never imagined such a beautiful process. Yeah yeah simple things amuse small minds. Take them out and leave them to cool down. Time to make icing!!!
The icing was the easiest. 250 gm of cream cheese, 60 grams of butter and caster sugar. Don't worry we'll take care of the grainy sugar ;) get your mixing bowl ready.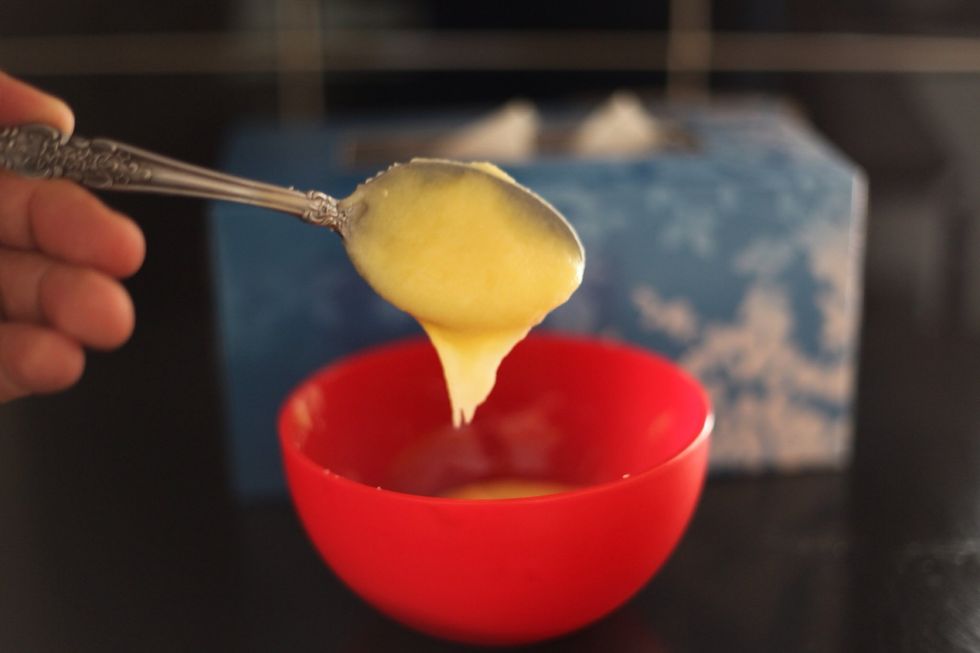 Microwave cream cheese and butter for 25 seconds at a time adding 1 tbsp of sugar at a time. So in and out of the microwave about 4 times. Just to slowly melt the sugar without cooking cheese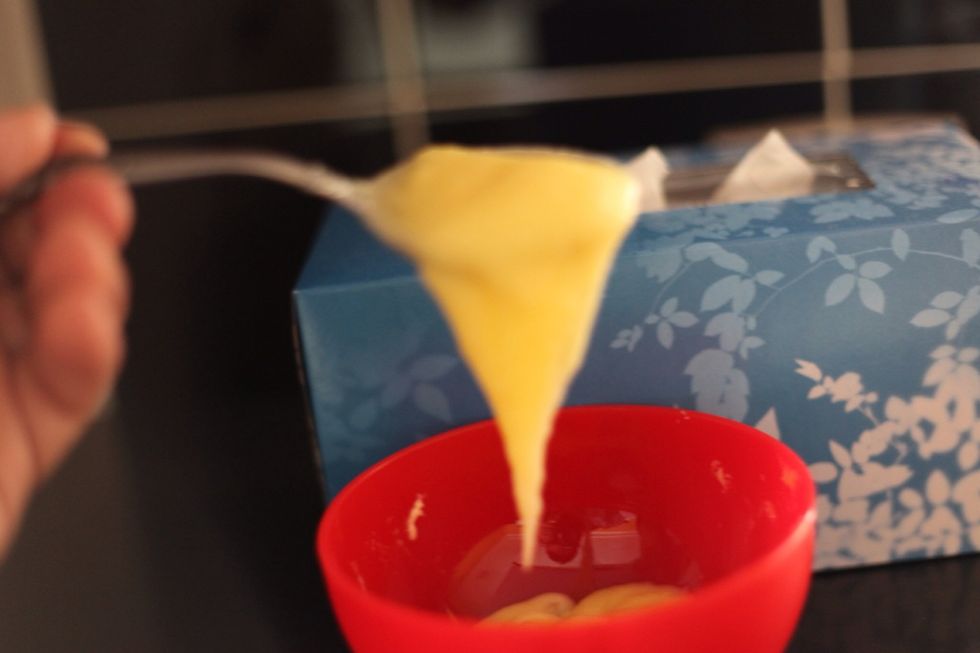 Stir it for a few minutes until you can't hear any sugar granules in the bowl. Test it by lifting it up and it should drop slowly. Let it cool down to room temperature and... Lick the spoon!! Yummy!!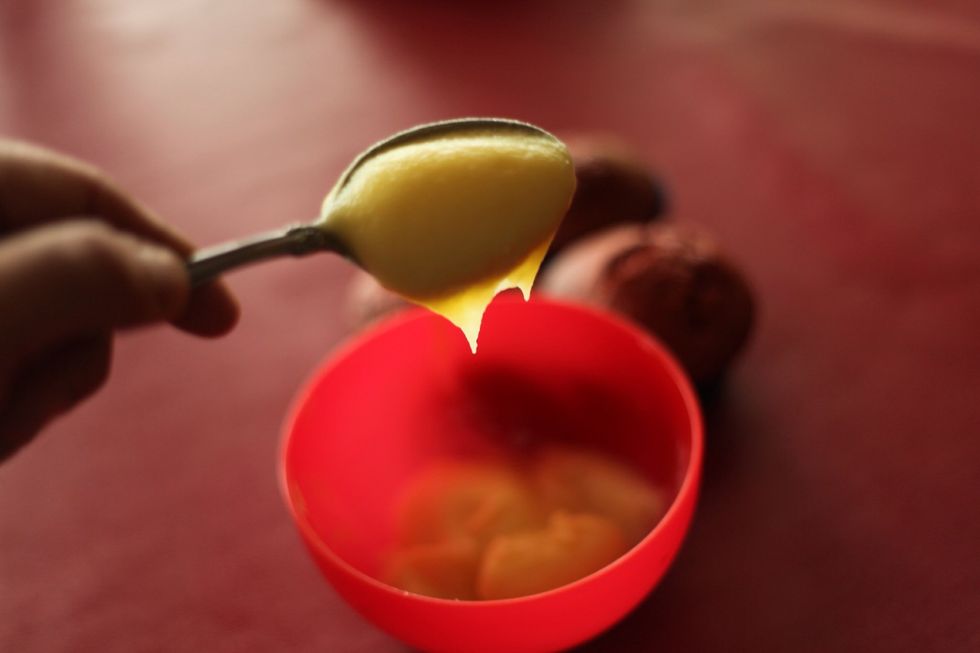 Isn't it just a superb colour. A glistening golden colour that just glows in the sunshine.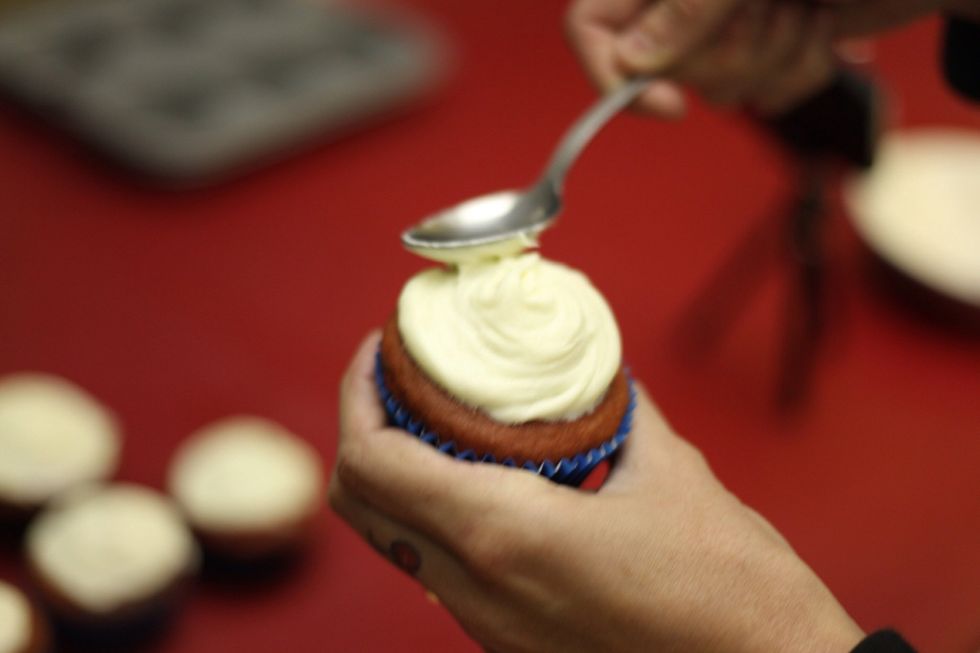 You might remember these beautiful hands of my BFF from the creamy carbonara recipe. She came to take away some for her kids. So I made her work for it hahahah. Using a teaspoon spread the icing.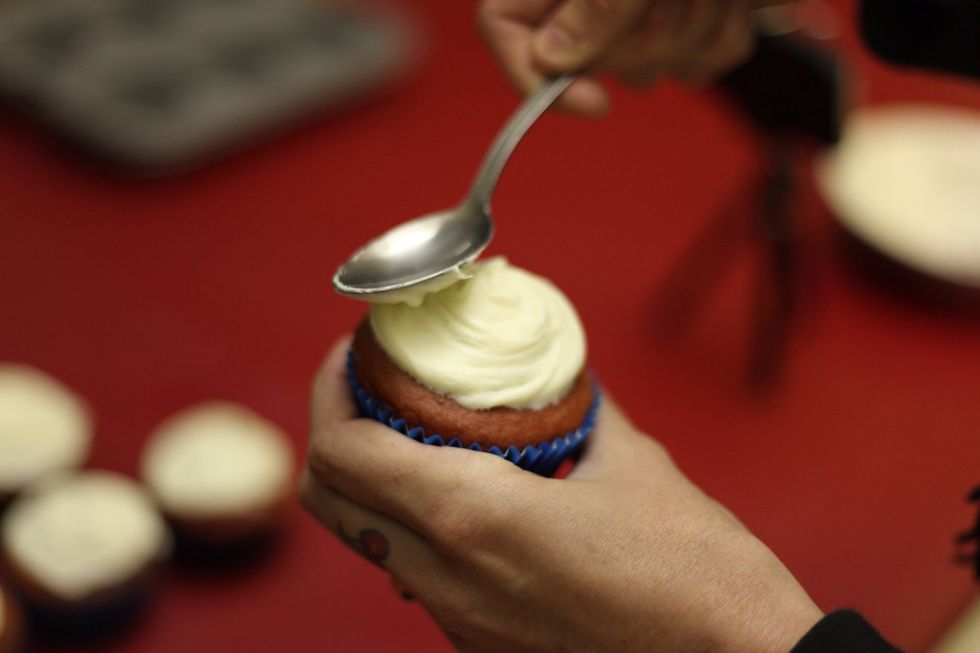 If you bought cake mix that has icing in it, use it if you wish. I did both. It's really up to you. So make sure you cover the whole cupcake and get a very thick height. Like so...
Here's what I found. If you use the icing the cupcakes will keep for 4 days in an airtight container without going hard or off. But here a trick that just really makes life so sweeeet....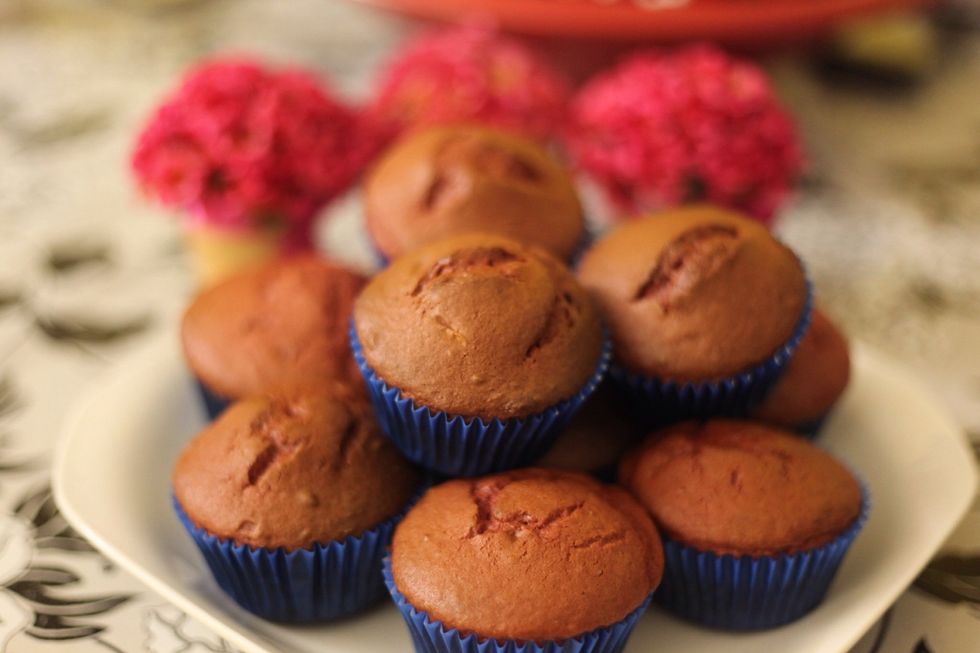 Keep some in the fridge or freezer without icing. If suddenly you have a guest arrive take them out, microwave for 20 seconds and make the icing on the spot. Are you ready for Christmas?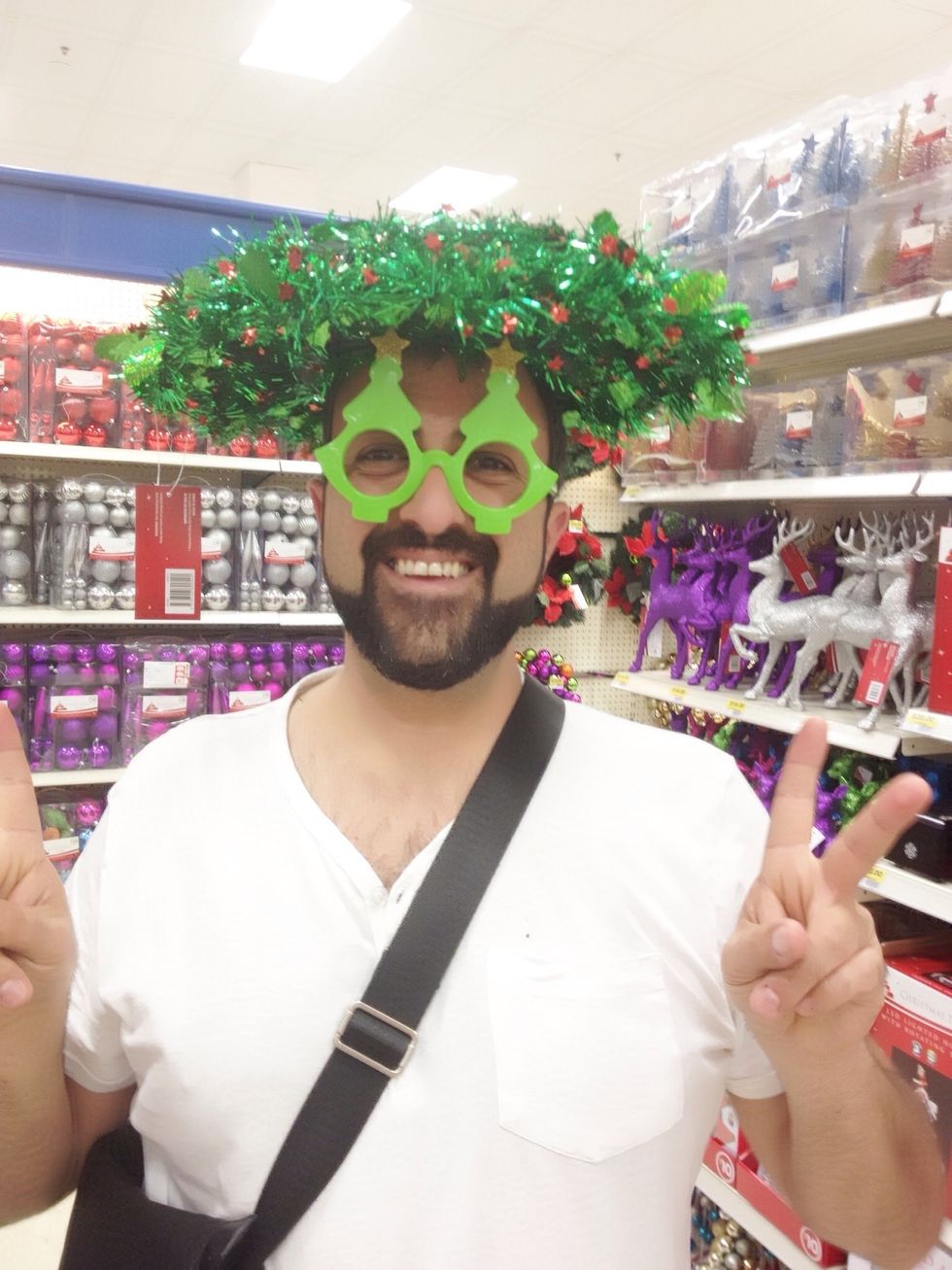 I certainly am not!! Lol. I'm sure I'm banned from Big W in Perth for trying on the Christmas decorations. I just love Christmas, family togetherness and food food food. Christmas recipes soon ;)
A big thank you again to everyone who is following us, shared our guides and helping us cook up a storm in every guide. Thanks for all your support and amazing friendship. With love, Micho.
1.0 Vanilla cake mix (Betty Crocker)
3.0 Eggs
80.0g Melted butter
250.0ml Milk
2.0Tbsp White vinegar
1.0tsp Baking Powder
250.0g Cream cheese
60.0g Butter
1.0c Sugar
4.0Tbsp Chocolate powder
Michel Daher
Micho here. Amateur experimental chef and lover of food. Thanks for all your support. Join my Food Journey www.naturallygoodfood.com