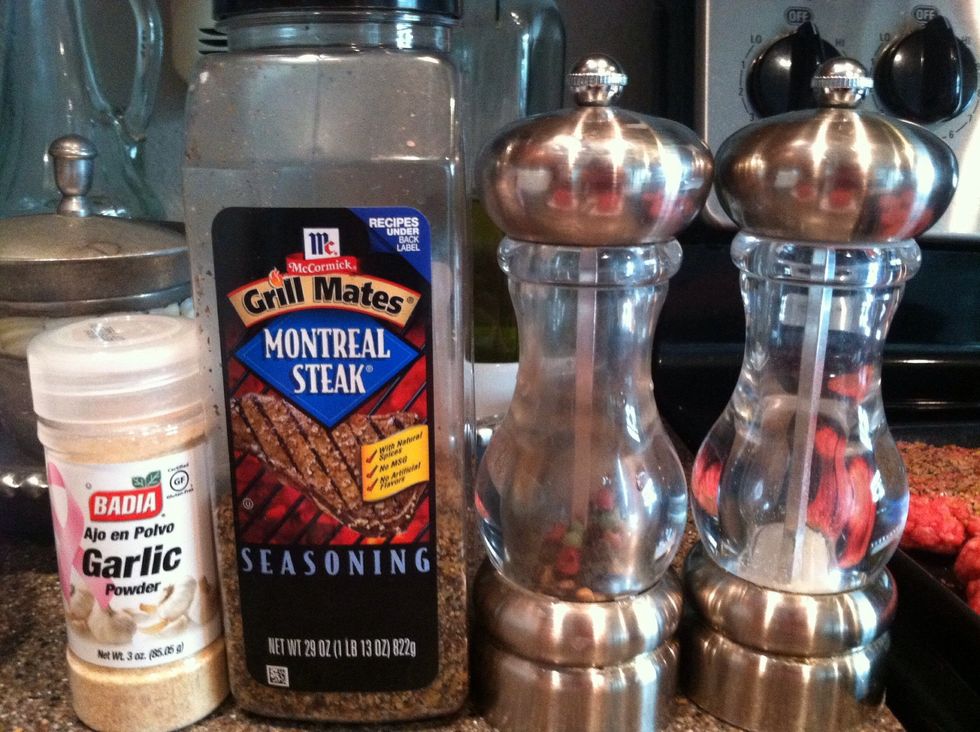 Season hamburger meat to taste with salt and pepper. Mix well. You can also purchase Red Robin's seasoning salt. We like steak seasoning better.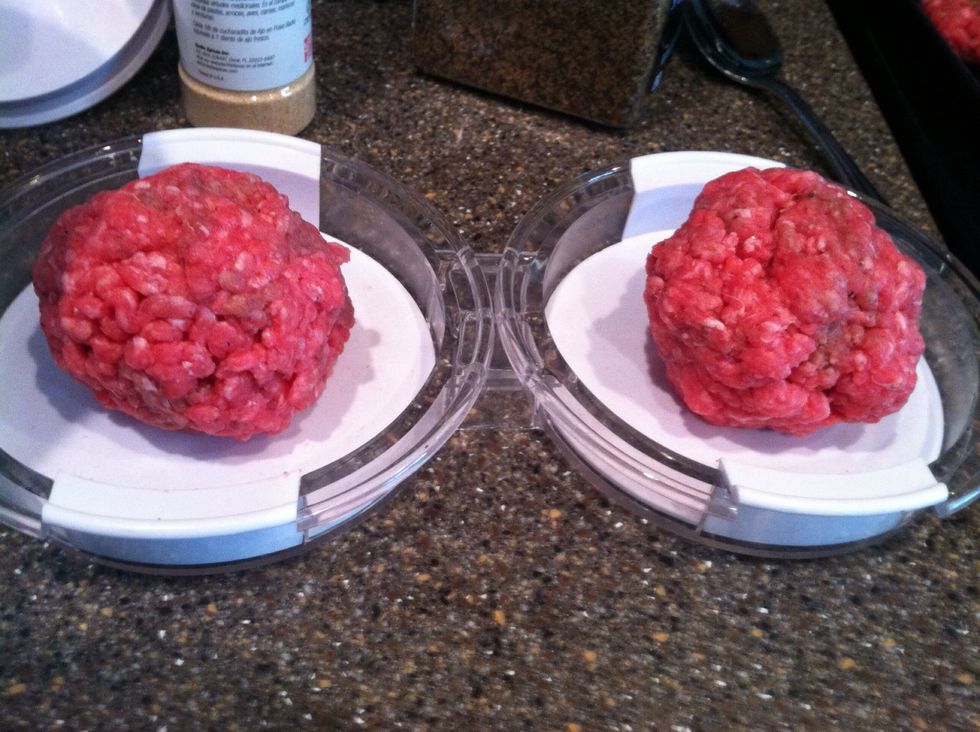 Press into the shape of patties.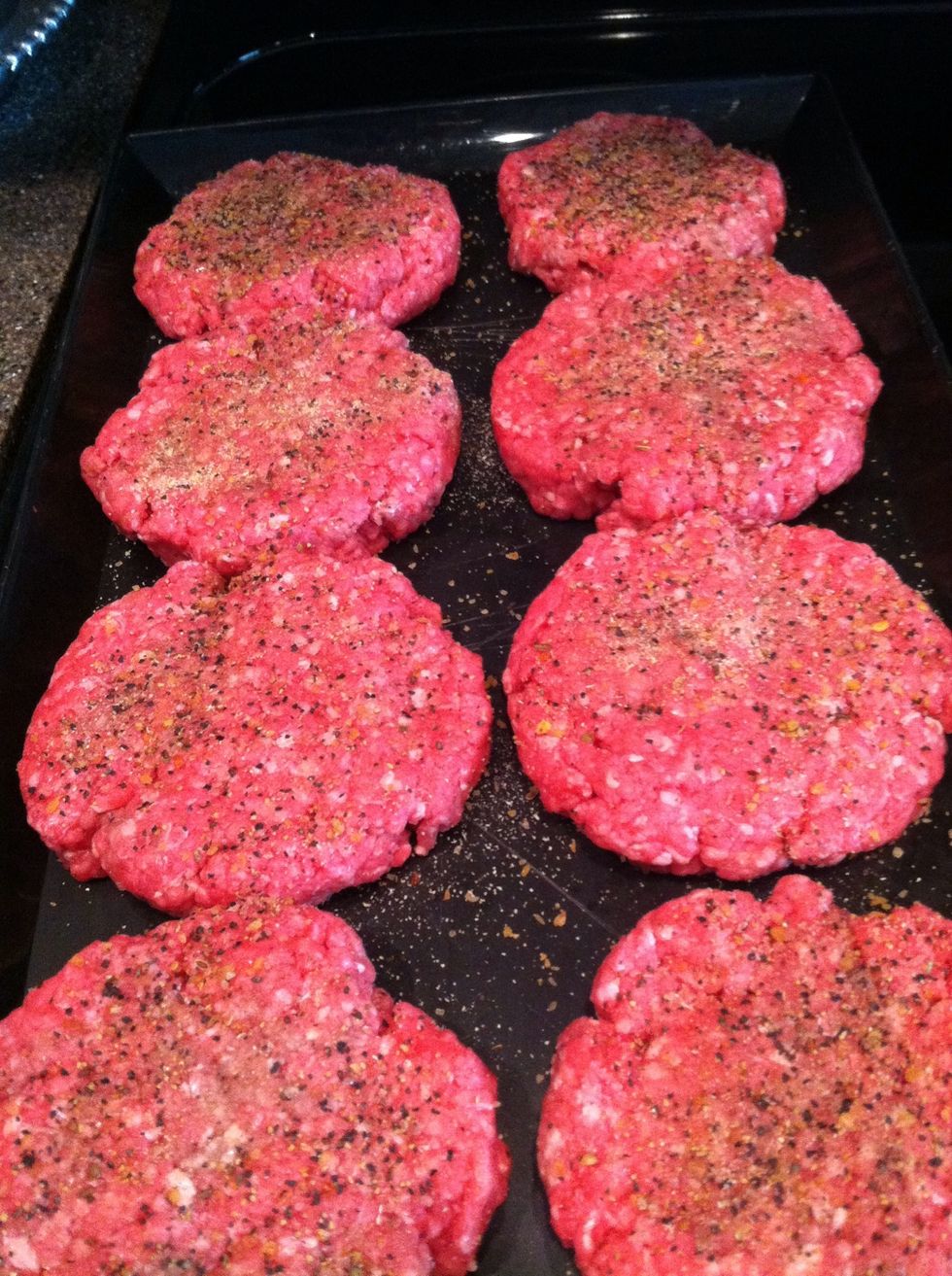 Season the top and bottom of each patty with Montreal steak seasoning and garlic powder.
Allow to sit for 30-60 min at room temp. This prevents patties from falling apart and they absorb more flavor.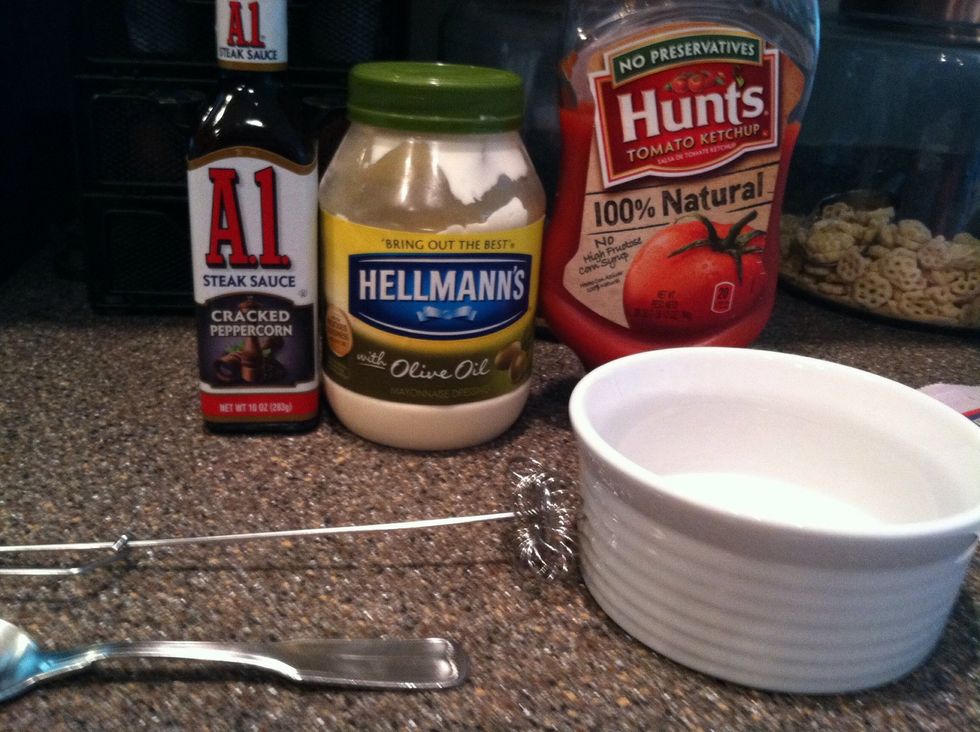 Mix 1/3 ketchup 2/3 mayo. Add A1 peppercorn sauce to taste.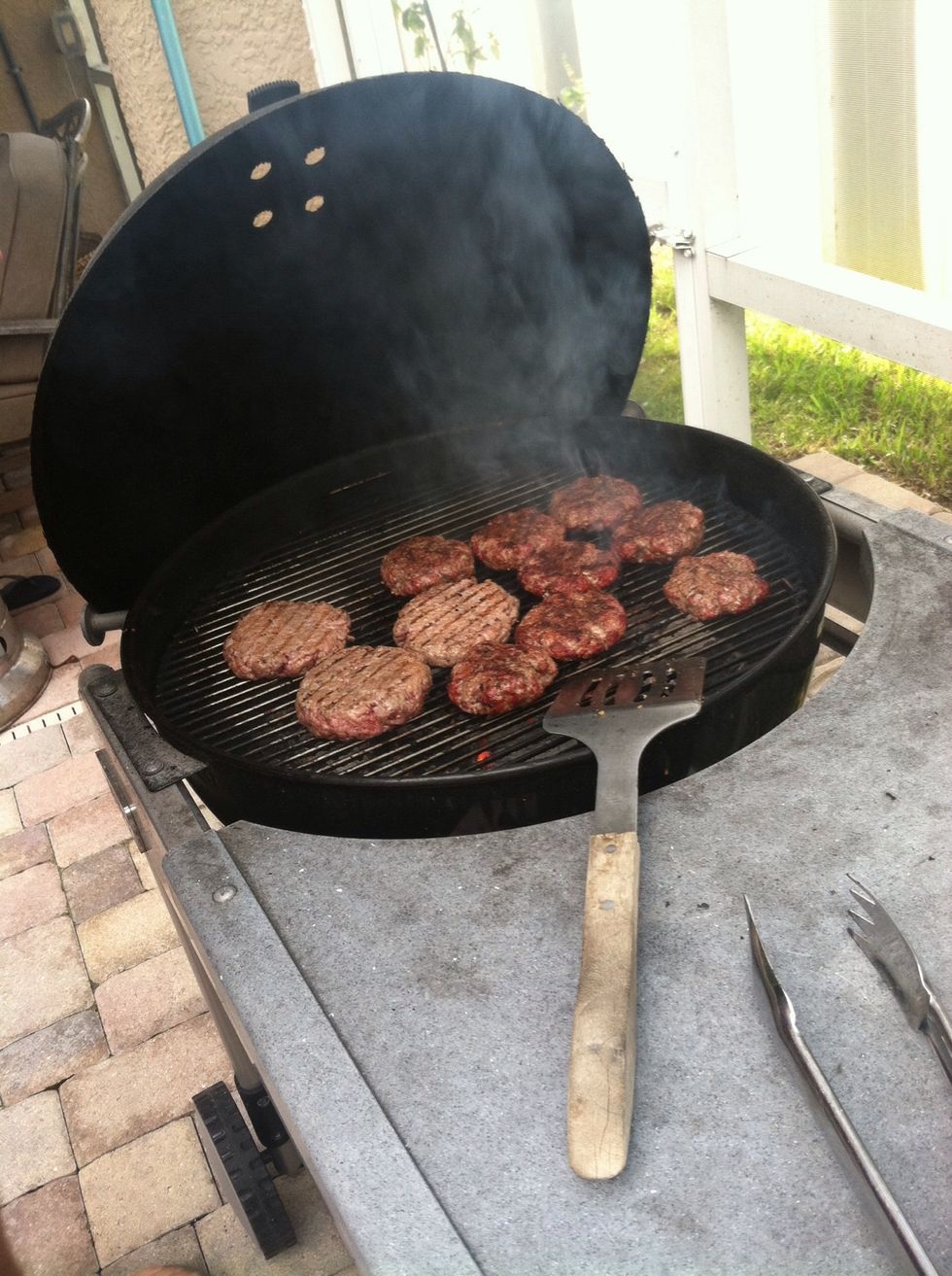 Grill burgers to taste.
Cut onions into fine rings. Cut tomatoes into slices.
Mix 1 cup all-purpose flour 1 egg, beaten 1 teaspoon garlic powder 1 1/2 cups beer 1/2 teaspoon ground black pepper Dip onions in beer batter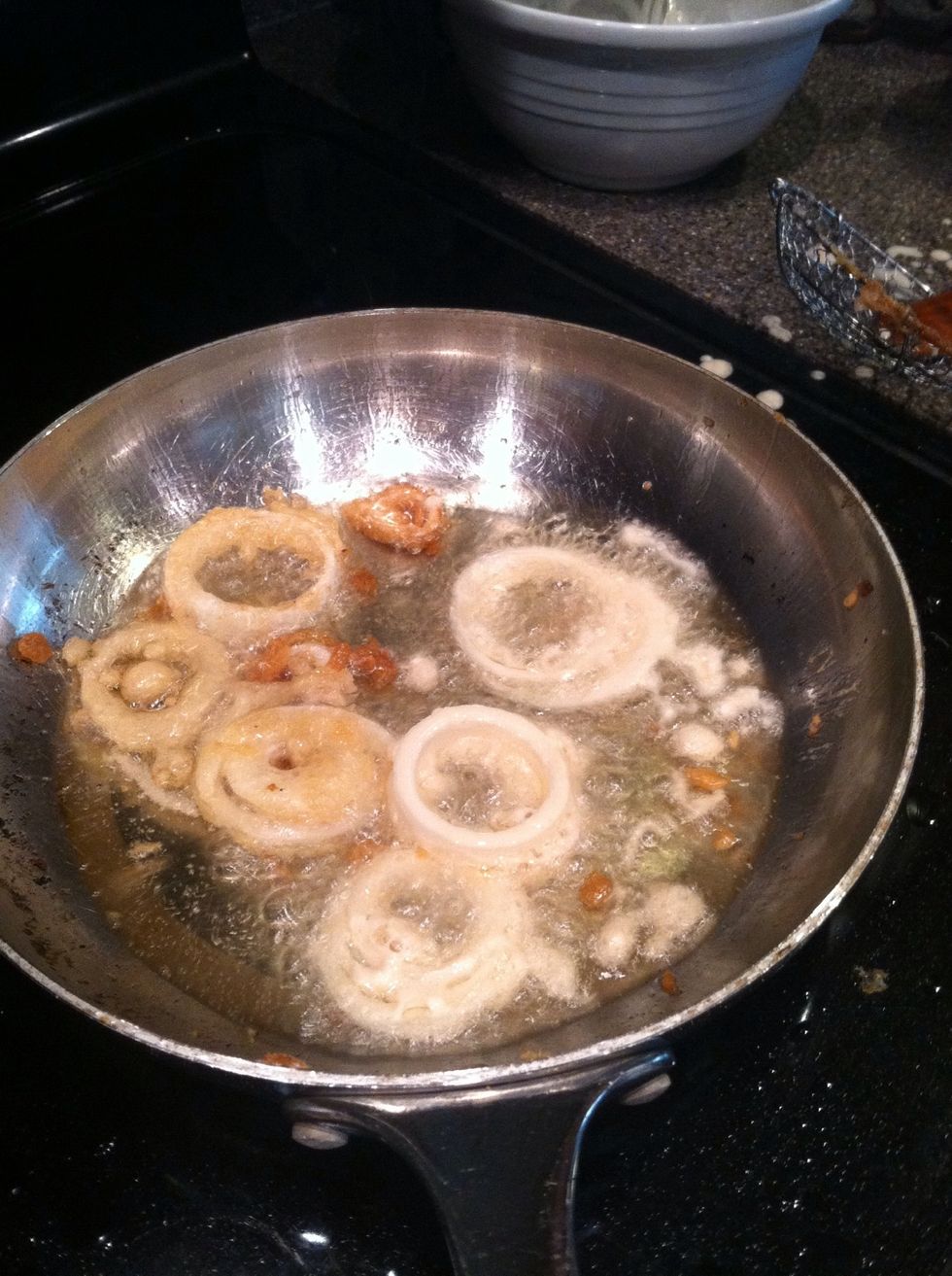 Fry the batter covered onions until they turn golden brown. Cook bacon.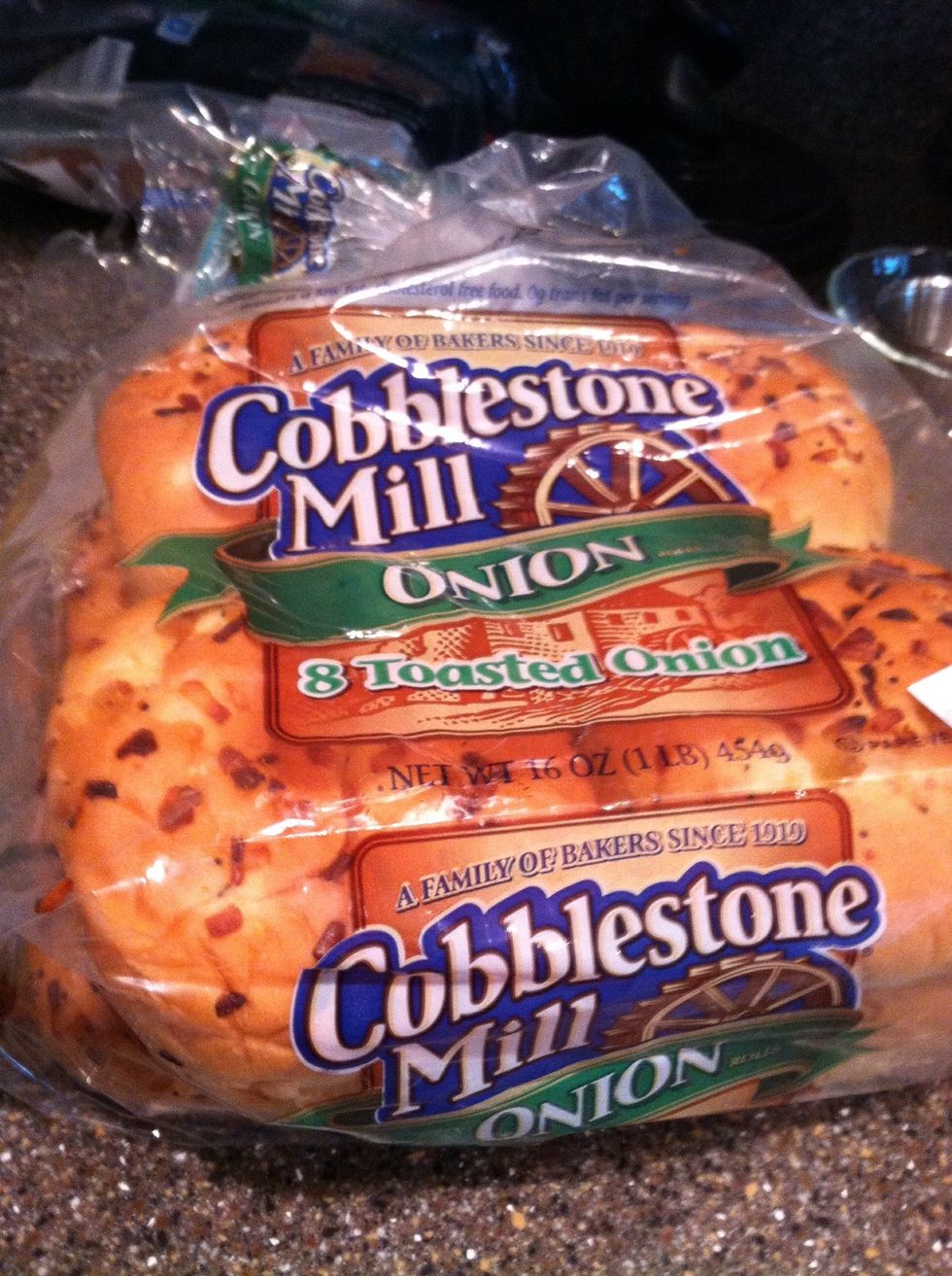 Toast onion buns
Add pepper jack cheese to patties and allow the heat from the grill to melt the cheese.
Spread a generous amount of peppercorn spread on both slice of the bun. Stack onion straws, burger patty, tomato, and bacon. Enjoy!!
Hamburger meat
Onion buns
Montreal steal seasoning
Garlic powder
Salt
Pepper
Onions
A1 peppercorn steak sauce
Mayonnaise
Ketchup
Pepper jack cheese
Tomatos
Bacon
Egg
Beer