Preheat oven to 350 degrees and wash all of the vegetables.
Separate the thyme leaves from the plant and set aside. Then finely chop the onion and set aside as well.
Chop the zucchini into 1 cm thick "coins"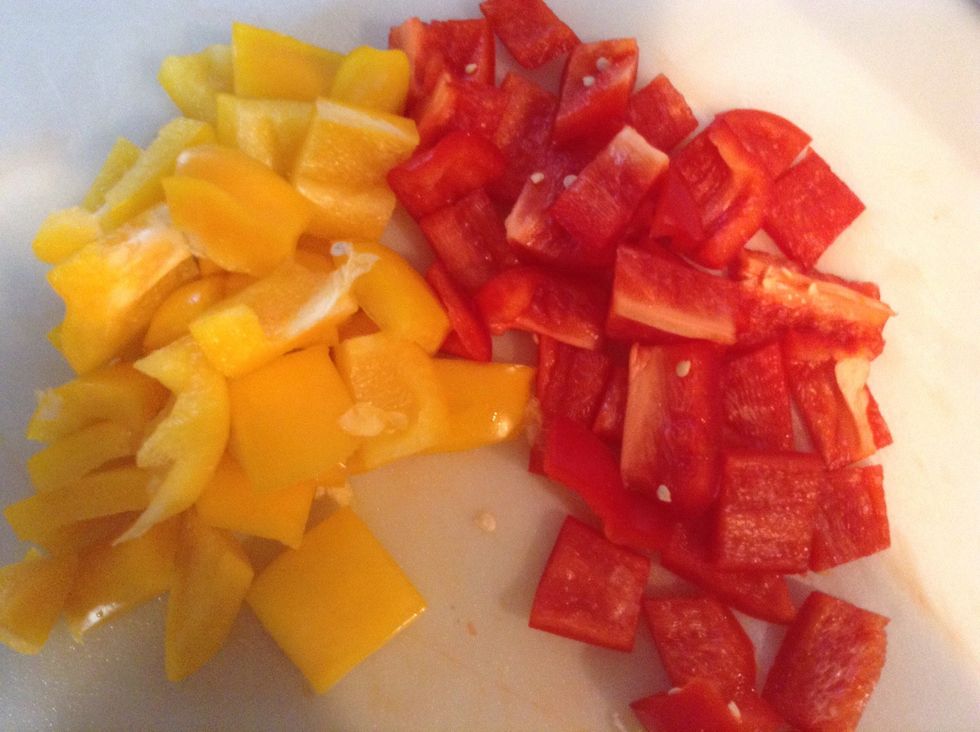 Next cut the yellow and red bell peppers into 1 inch thick pieces.
Chop the eggplant into 1 to 2 inch pieces as well.
Lastly cut the tomatoes into 1 inch thick wedges.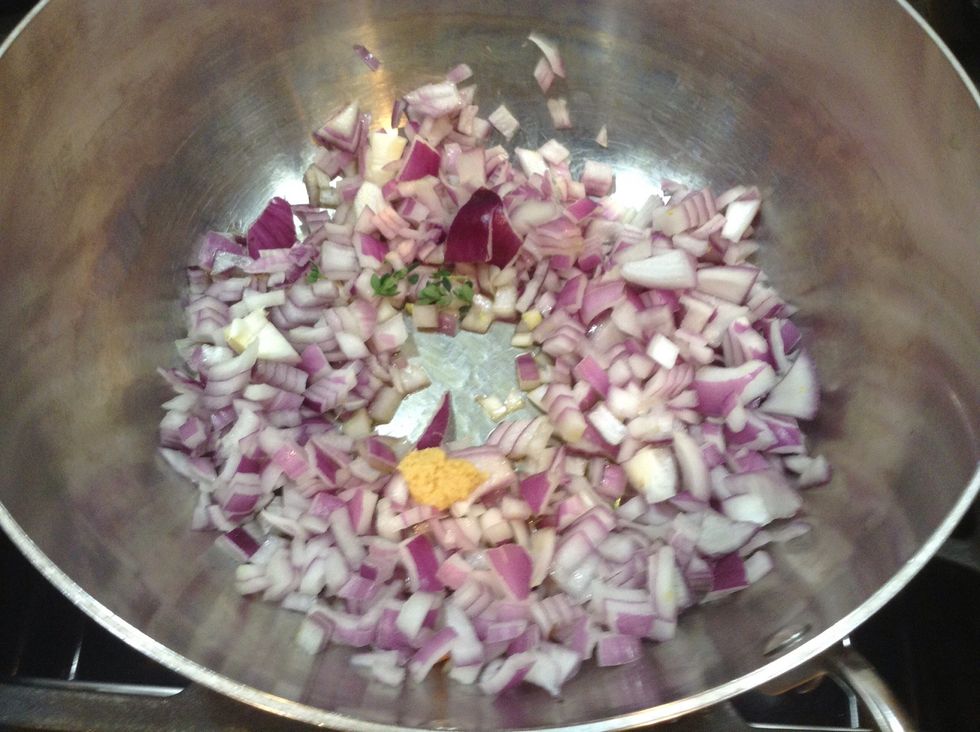 Now combine the onion, garlic, 2/3 of the olive oil and thyme leaves in one large pot and cook until the onions are relatively soft and clear, about 5 minutes.
Add the eggplant, cover the pot and cook for another 5 minutes.
Meanwhile, combine the peppers, tomatoes, zucchini, and the rest of the olive oil in a large roasting pan.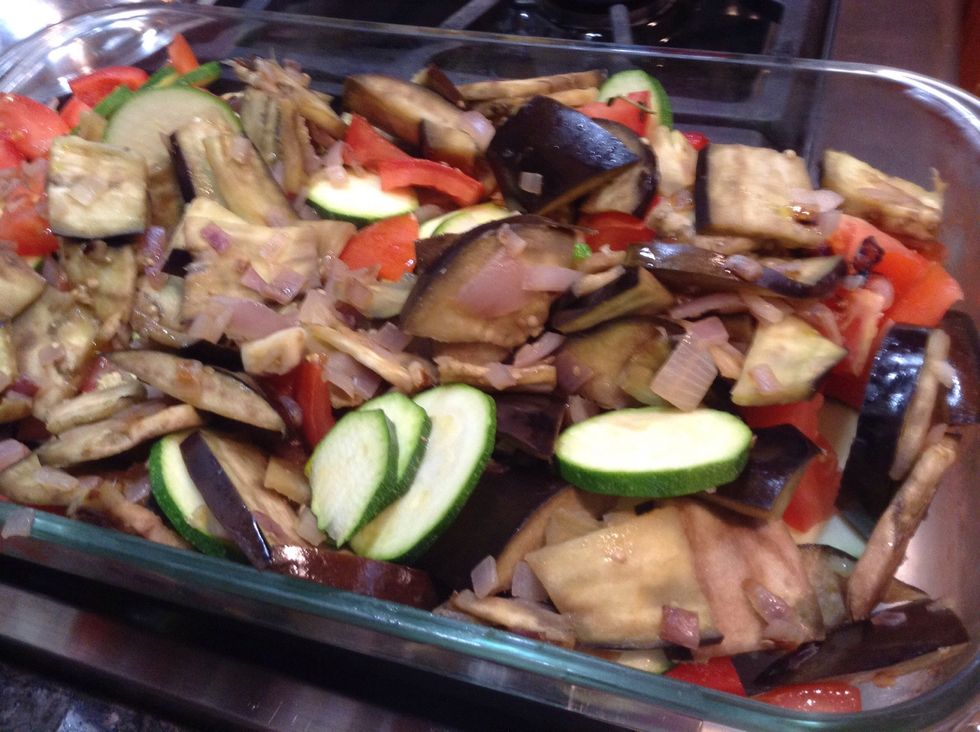 Finally combine the onions together with the other vegetables in the roasting pan and cover with aluminum foil.
Cook for 1 hour in the oven.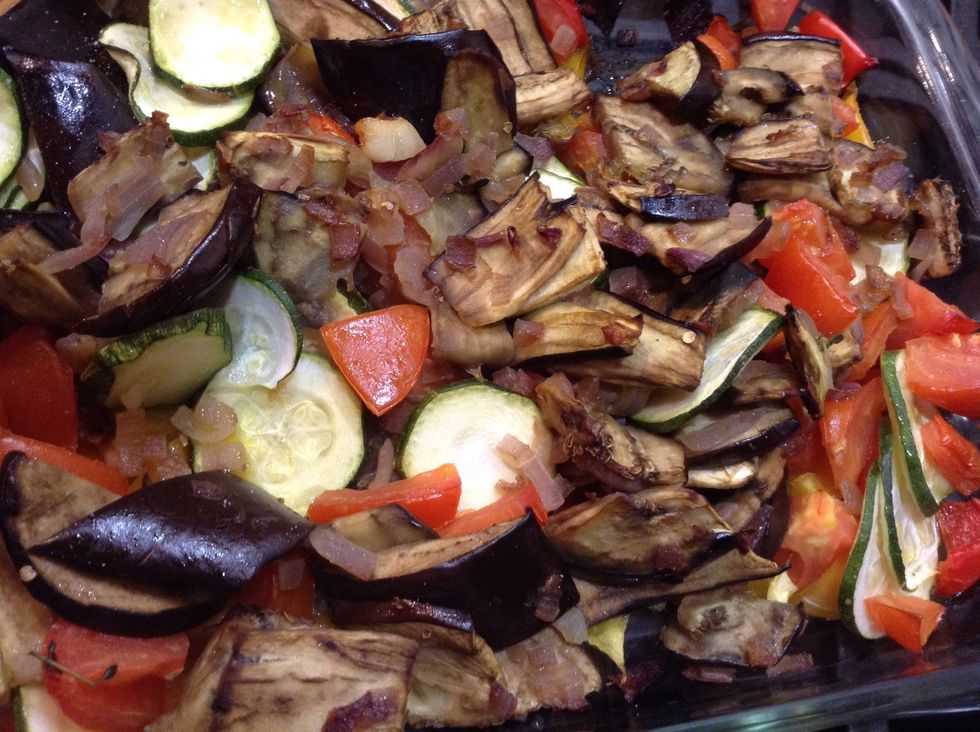 After one hour take out the ratatouille, drizzle a pinch of sugar over it and enjoy!
1 onion finely chopped
1 clove minced garlic
1 red bell pepper
1 yellow bell pepper
1 zucchini
1 eggplant
3 medium tomatoes
3 tablespoons Olive oil
Pinch of sugar
1 teaspoon thyme leaves
Leia J.
7th grader who loves to cook and create recipes.Hope to become a chef one day!Follow me, I follow back