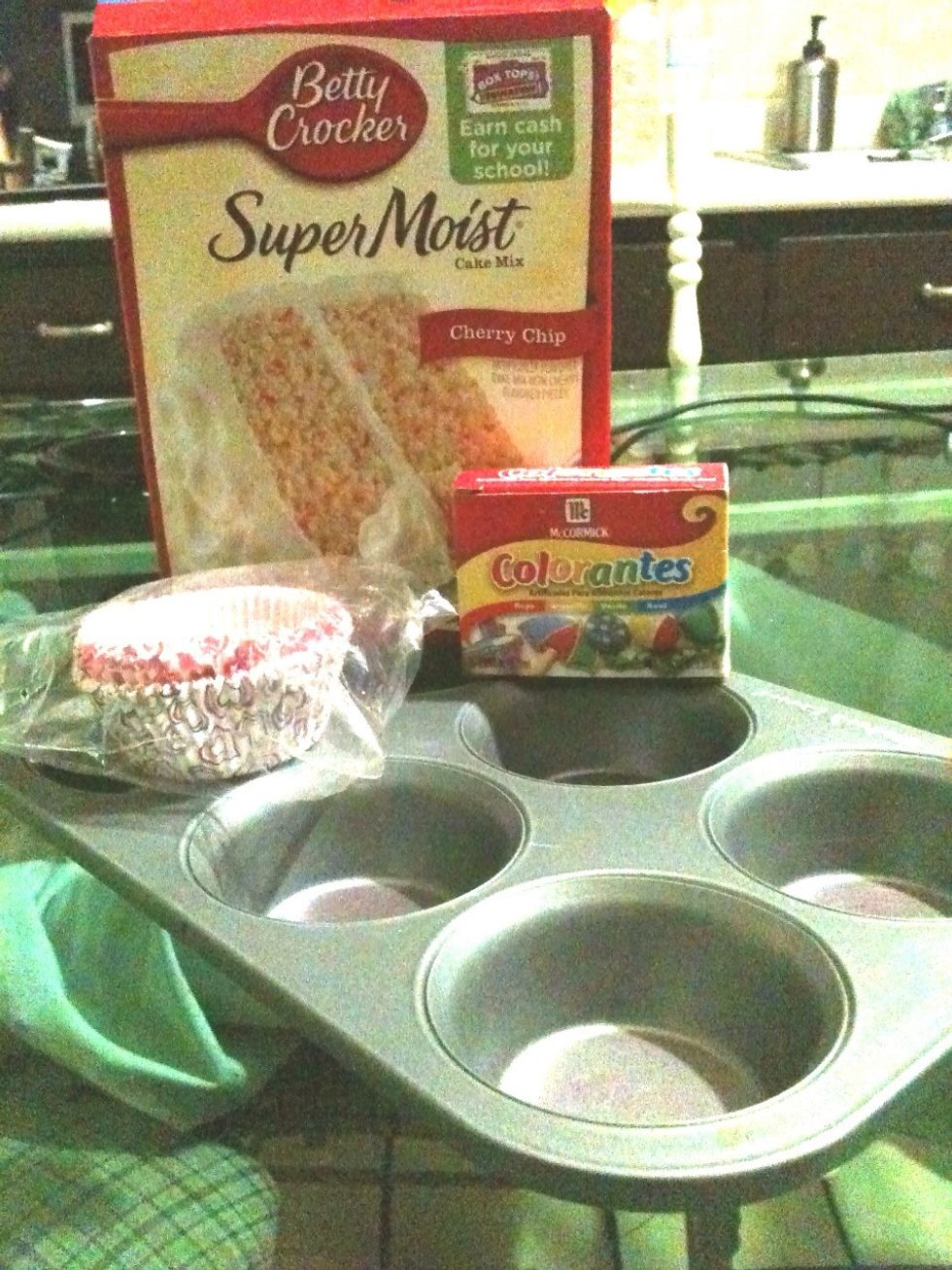 Materials
First you are going to make the cake dough as in the instructions of the back.
After you finish the cake dough you are going to separate into different bowls to add the artificial food coloring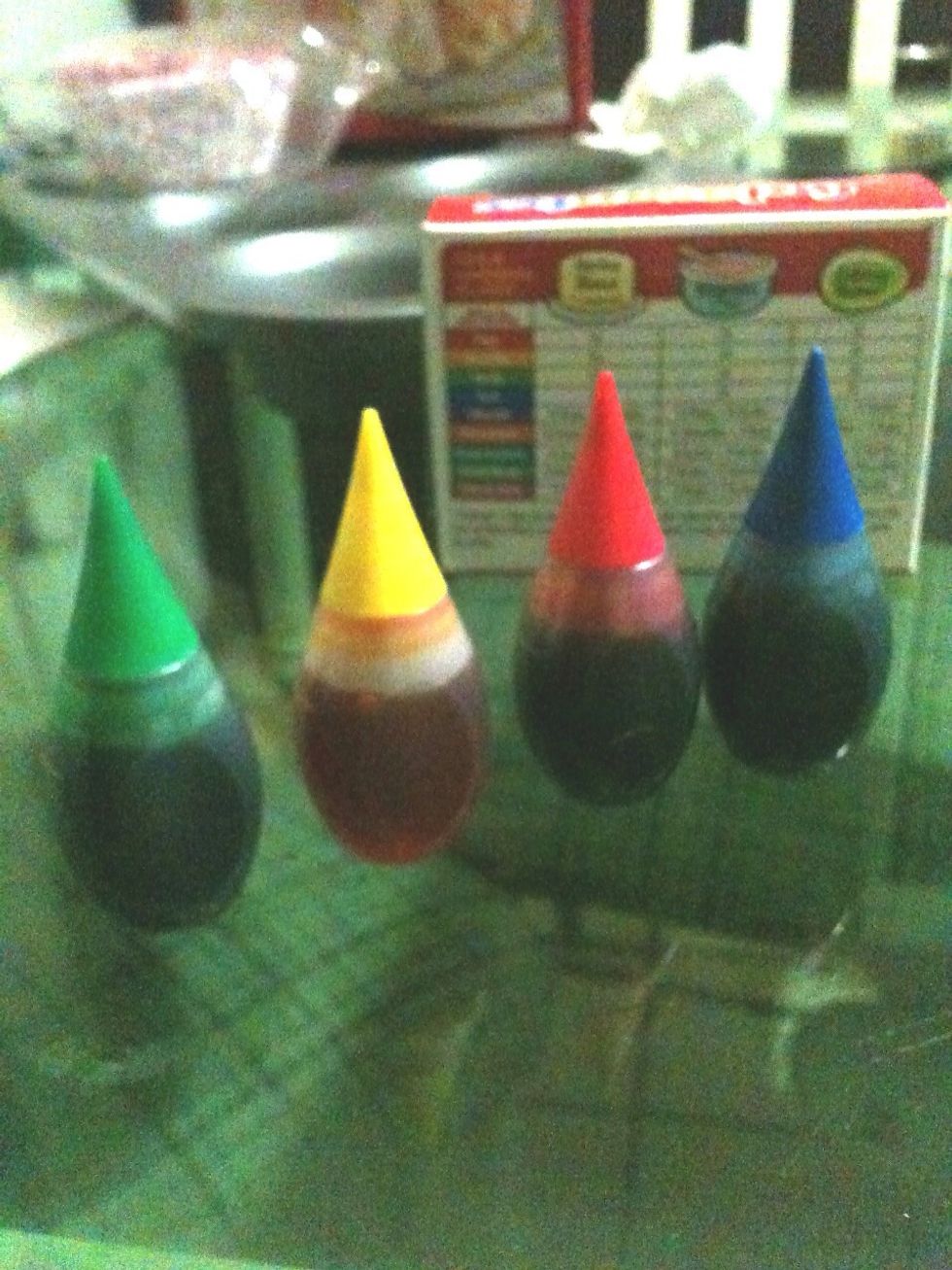 I do not use exactly the colors of the rainbow I use yellow, red, blue, green and orange. For all I started to add the colorant slowly until I like the color. And for the orange I use yellow and red.
May look more or less like this.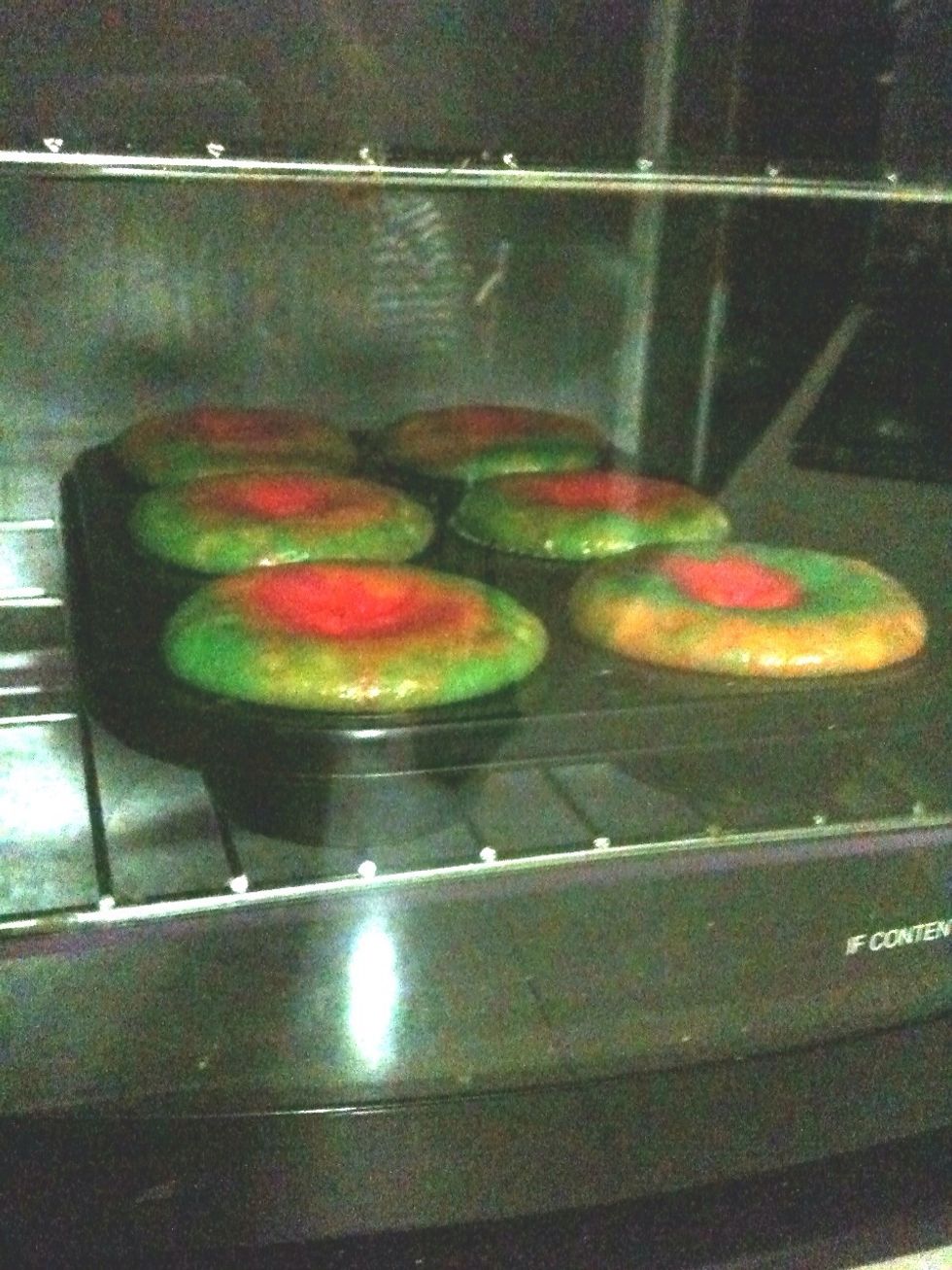 When you finish you are going to bake them in your preheated oven approx 15-20 minutes at 350. This varies depending of the oven so take a toothpick and when it comes out clean it will be ready.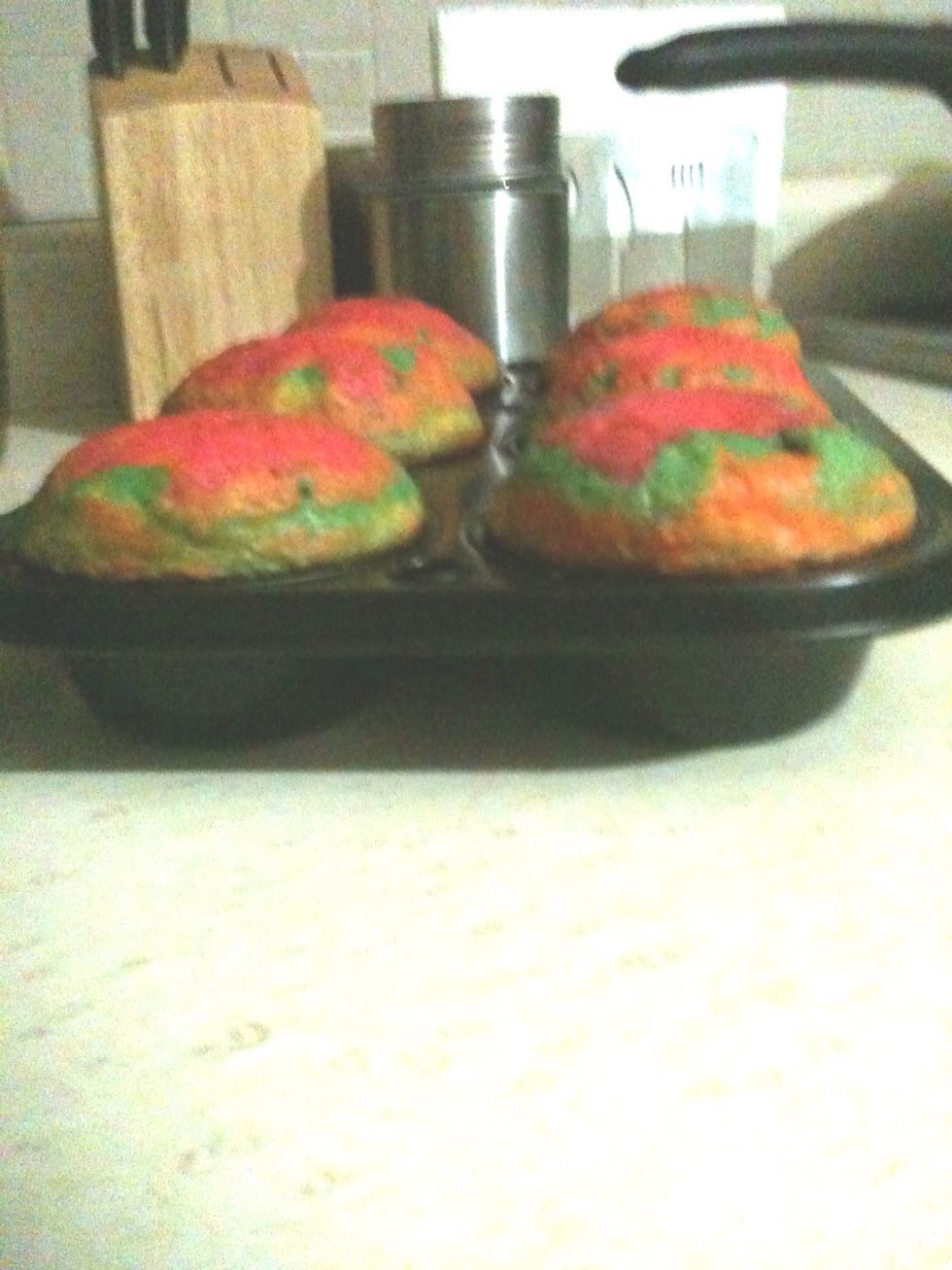 When they are ready take them out carefully to cool down.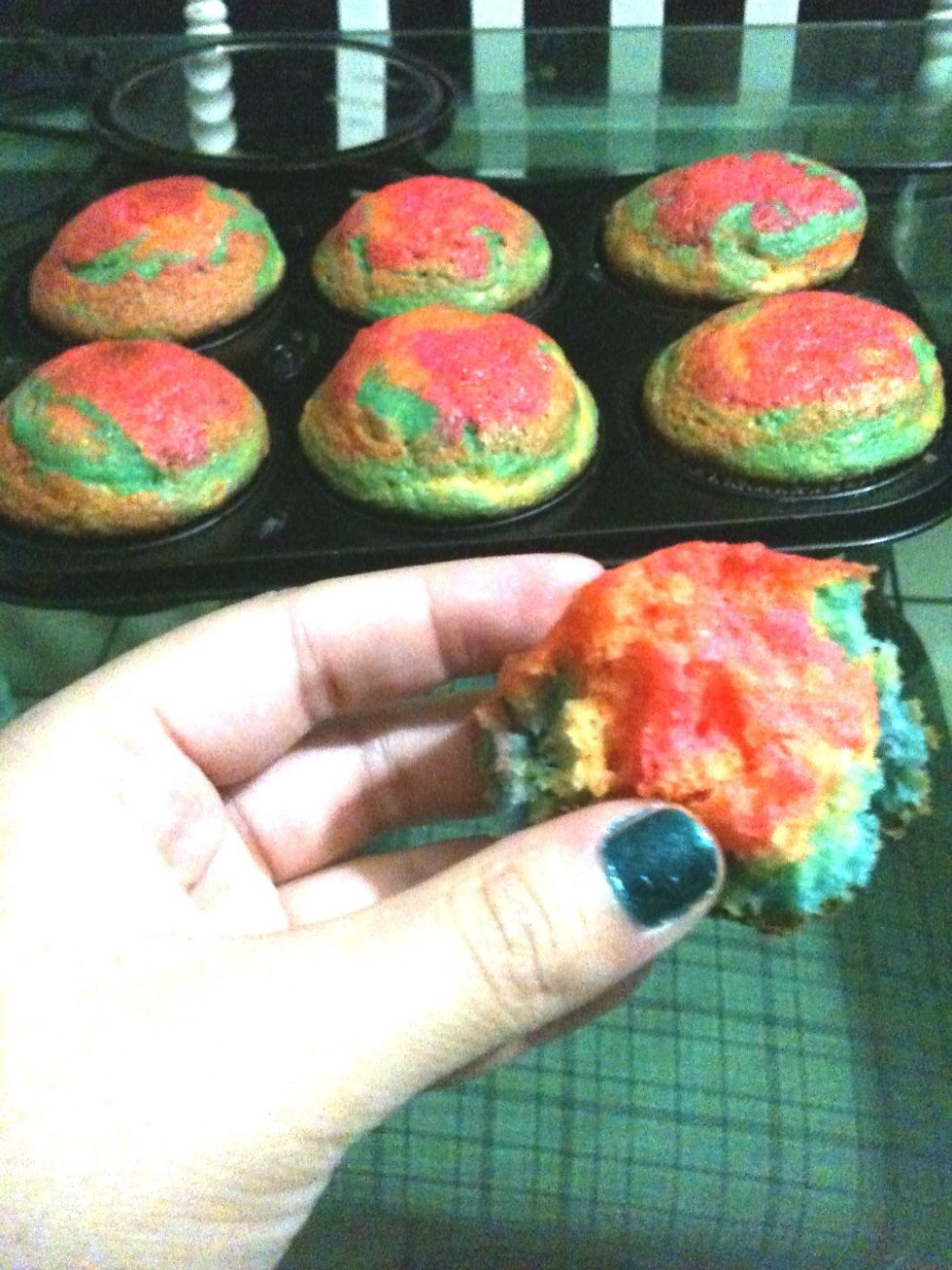 Once cold they are ready to eat! I do not get frosting but if you like you can put them. The inside will look like this, you can also make cake like this and it looks very cute, I hopeyou like it!
Lot of bowls
Cupcake Pan
Cake mix
1.0c Of water
1/2c Vegetable oil
3.0 Eggs
Artificial food coloring
Lot of spoons
Oven