Gather your ingredients and make the cupcakes according to the packet.
Separate the mixture into different bowls depending on how many colours you want.
Spoon the mixtures into the patty cases.
Cook in the oven according to packet.
Make the icing according to the packet. I left mine white but you can dye it.
Bring out of the oven and cool for a few minutes. When they're not too hot, cut the tops of the cakes. If you have a cupcake corer, use that. Slice the tops in half and keep on a plate.
When the cakes are completely cool, place the icing into the holes you made before. Put an even amount in each one.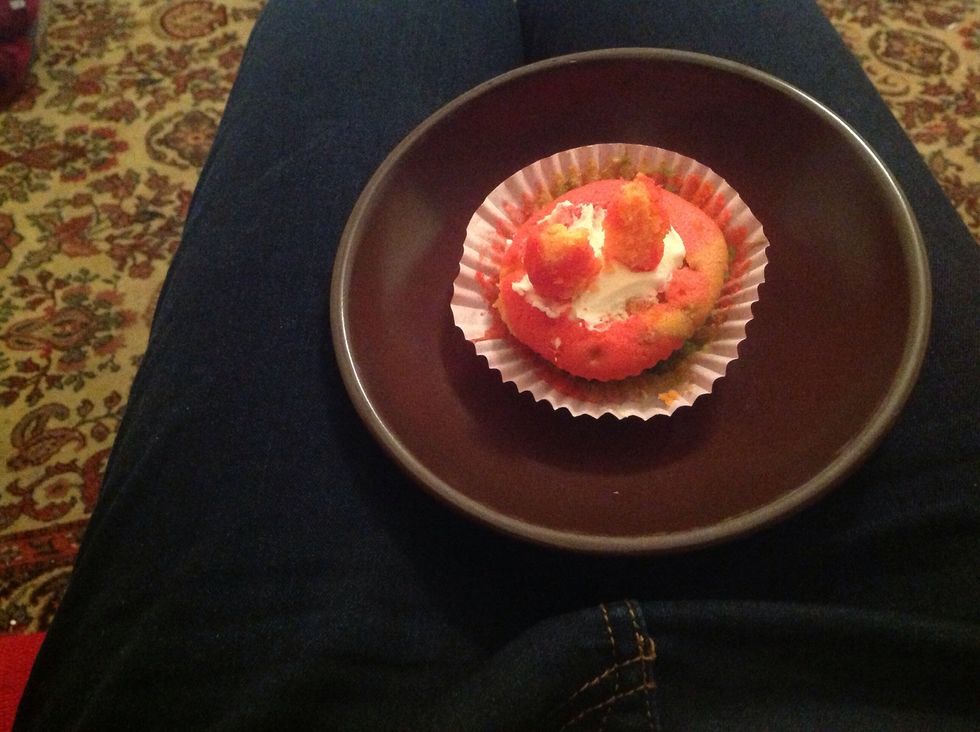 Place two halves of the tops onto the cupcakes so they look like butterfly wings. They should look like this
1.0 Vanilla cupcake mix (with icing)
Eggs (depending on packet mix)
Milk (depending on packet mix)
Butter (depending on packet mix)
Food dye
Patty cases (depending on packet mix)