This is a rendition of Anthony Bourdain's rack of lamb recipe from his Les Halle's cookbook.
208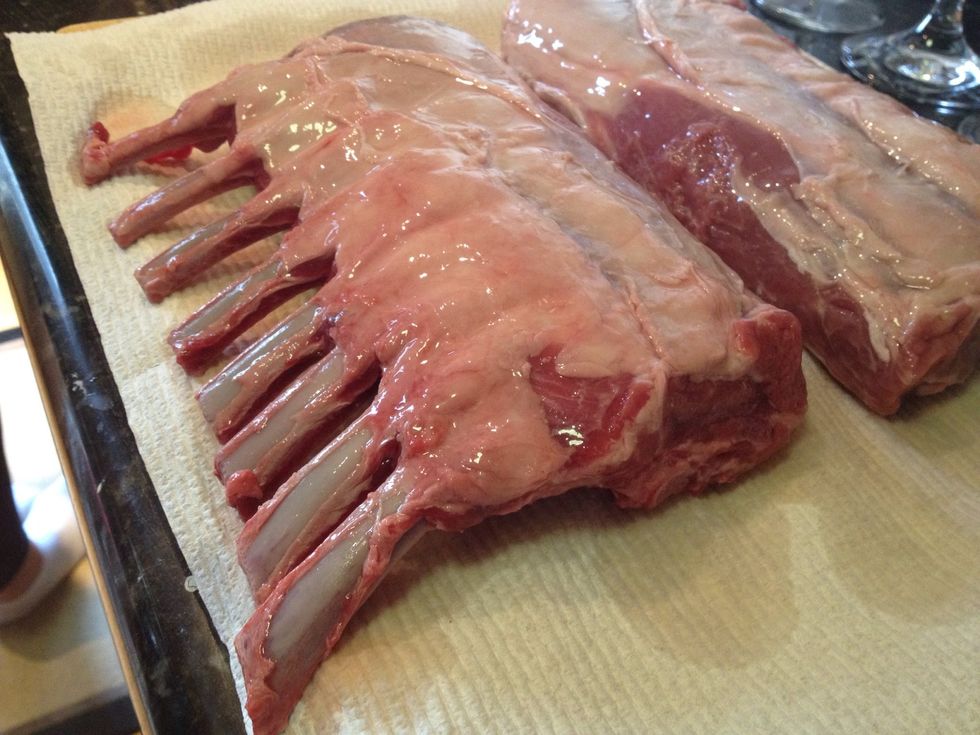 Start with 2 racks of lamb.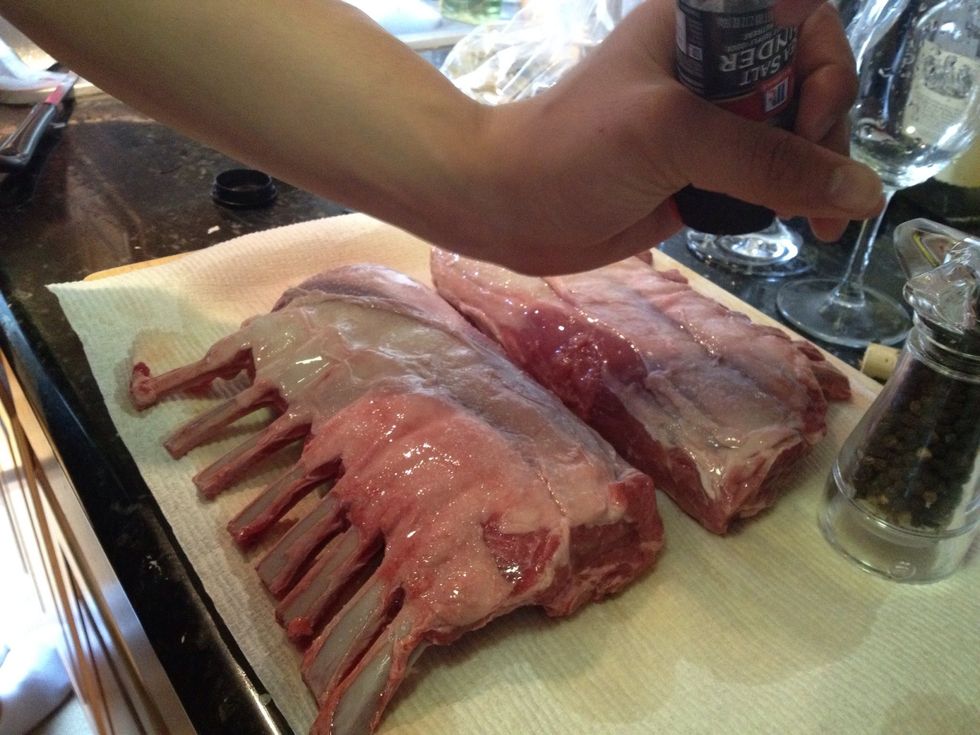 Salt the meat.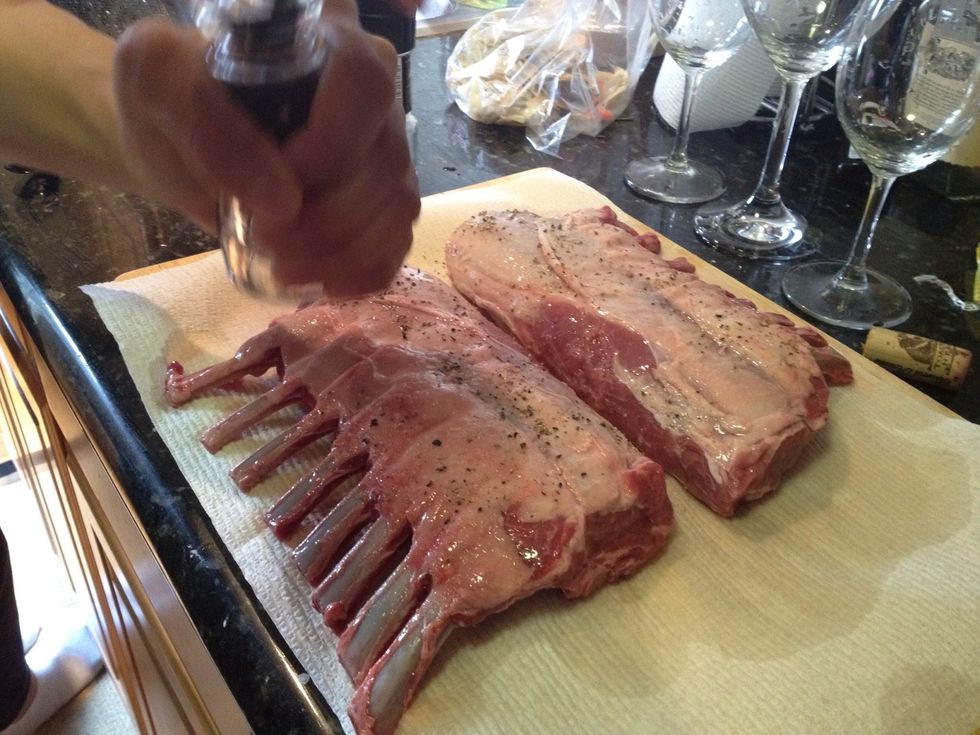 Then pepper it.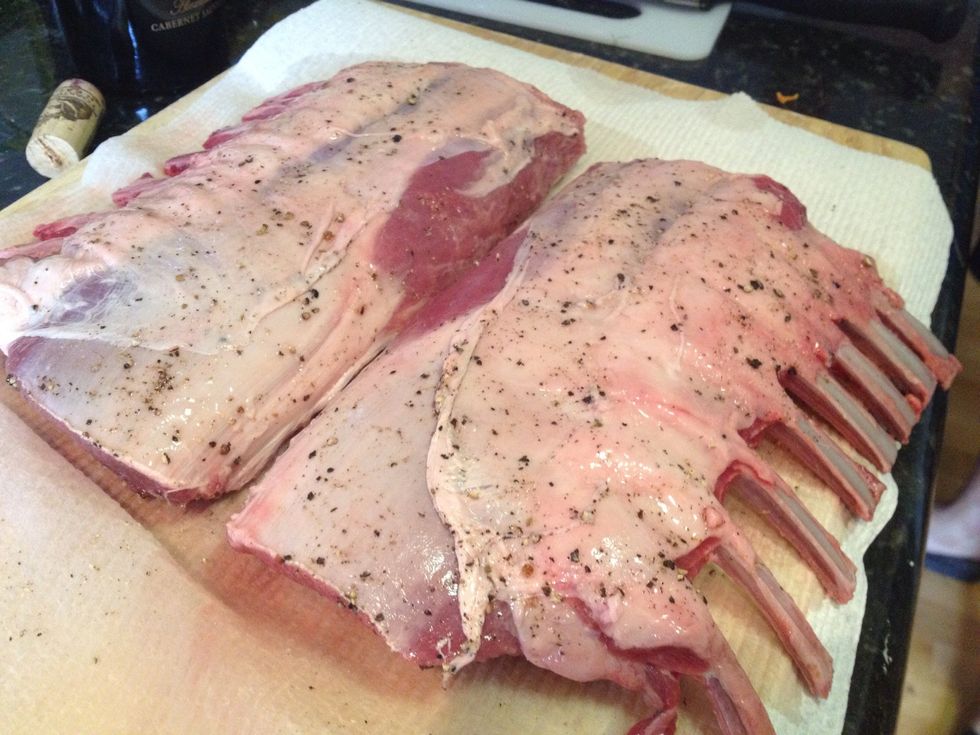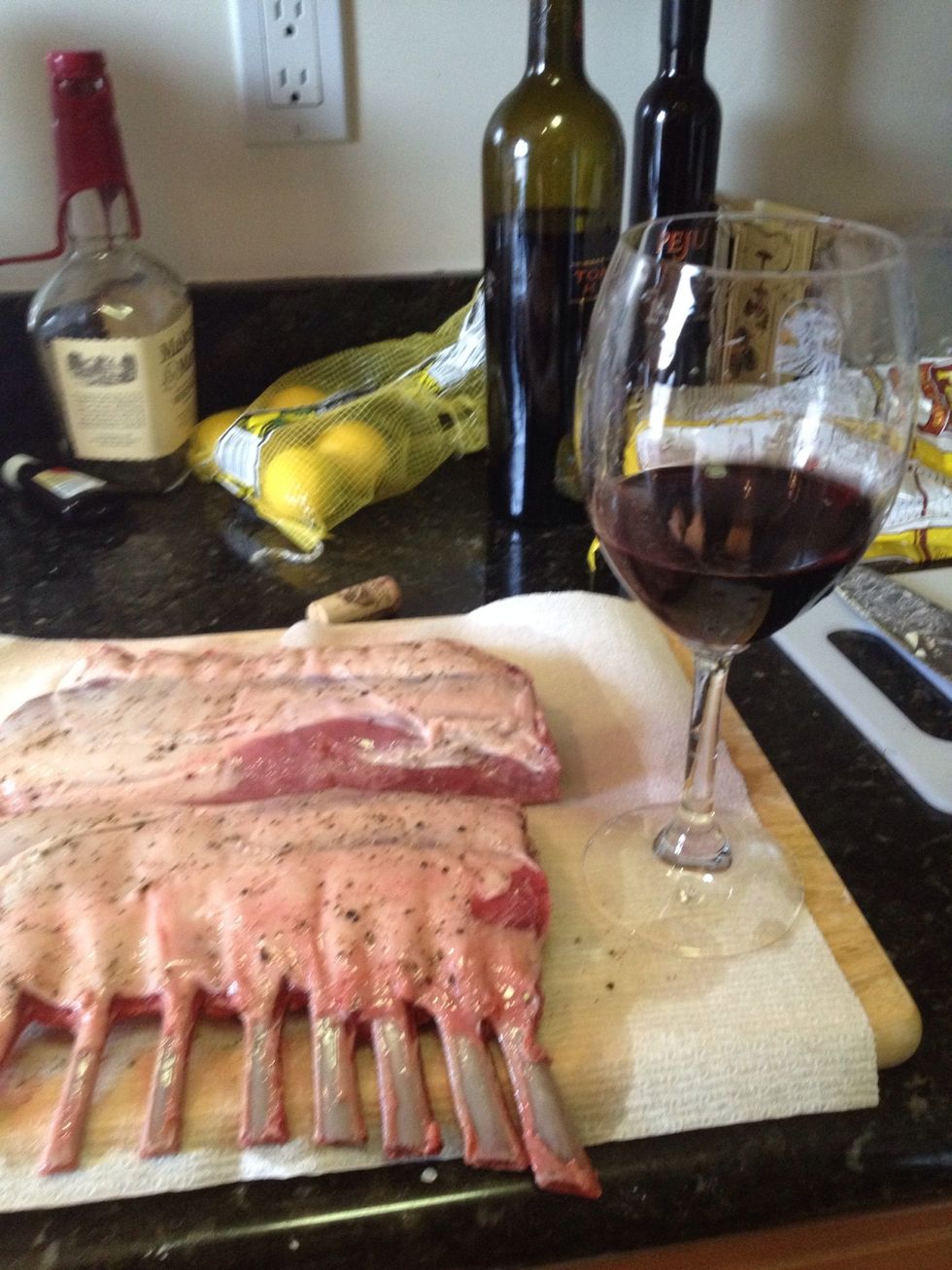 Pour a glass of wine on the side to enjoy while cooking.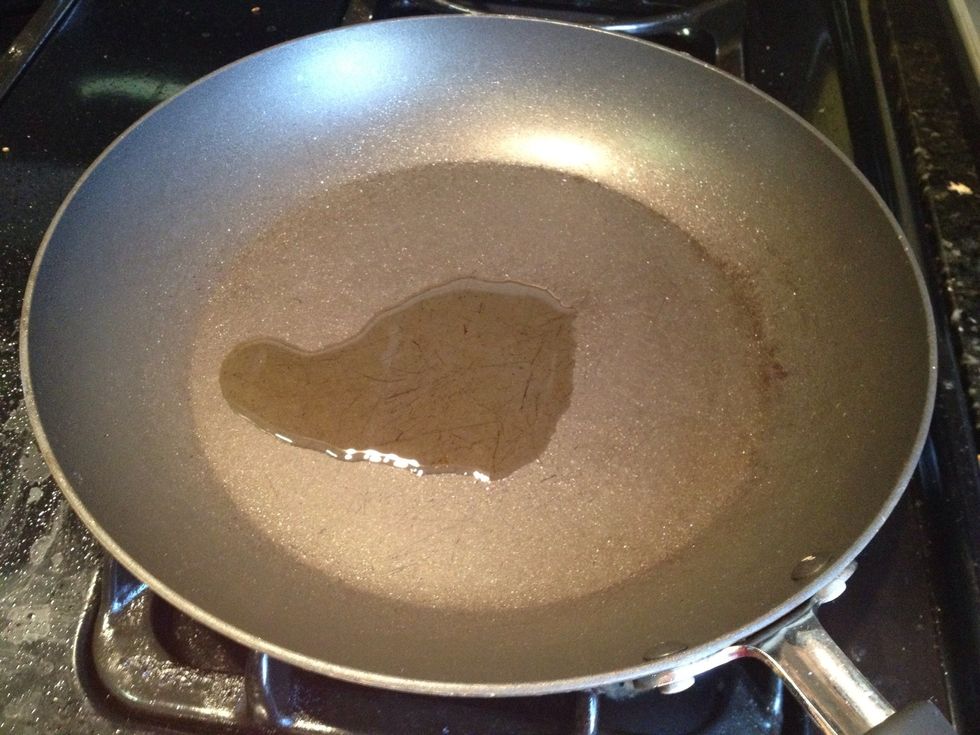 Heat up oil in a pan.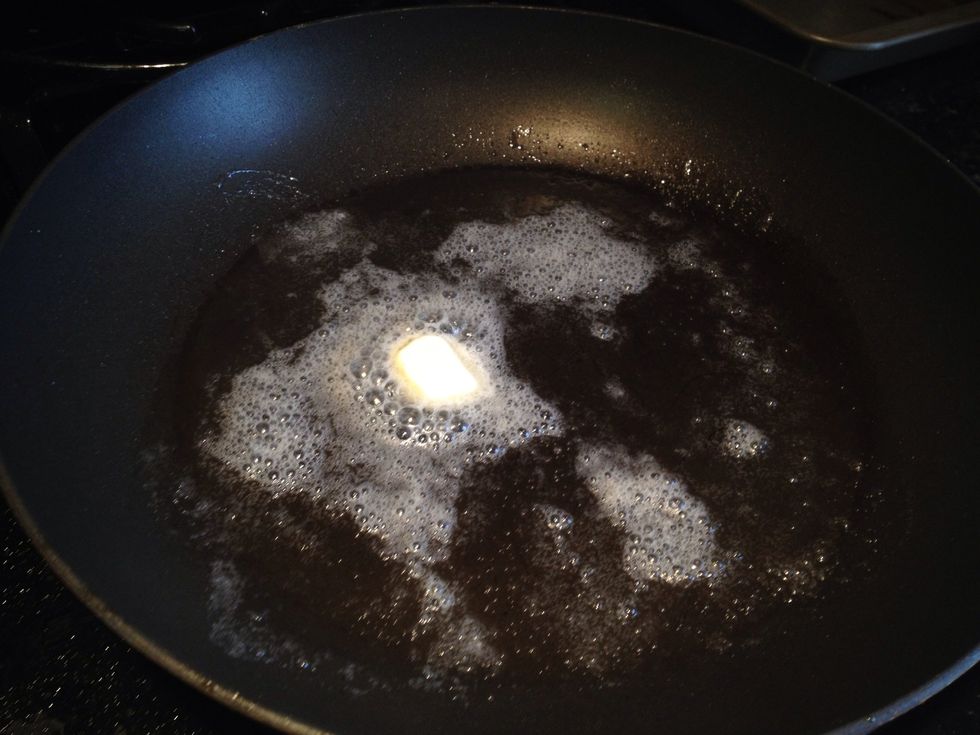 Melt the butter in the pan.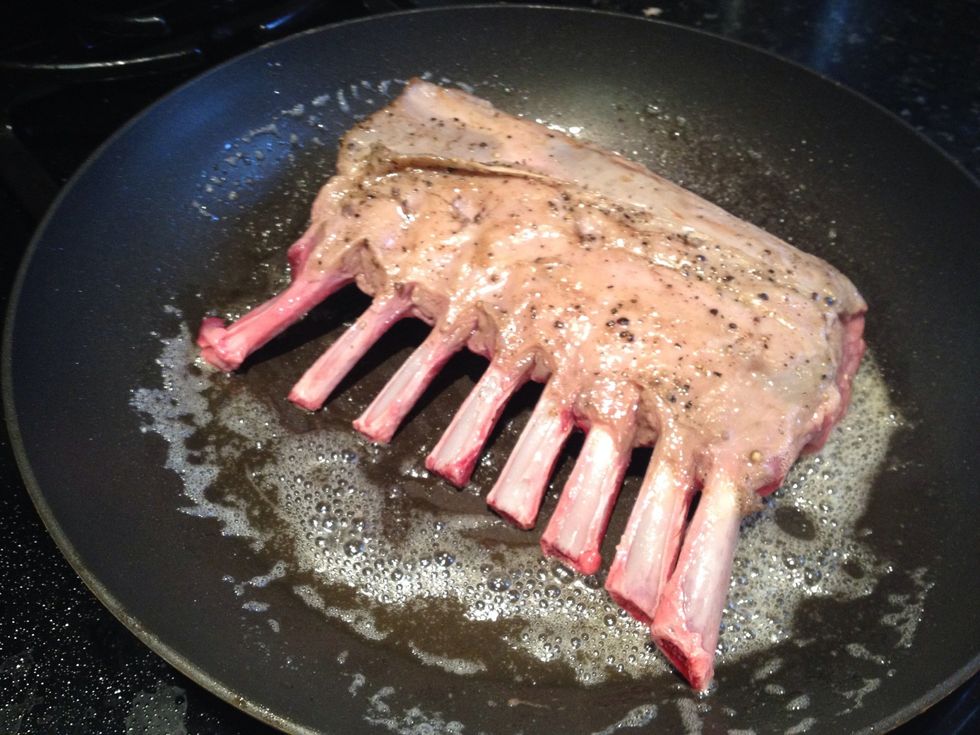 Sear all sides of the lamb in the delicious smelling oil and butter.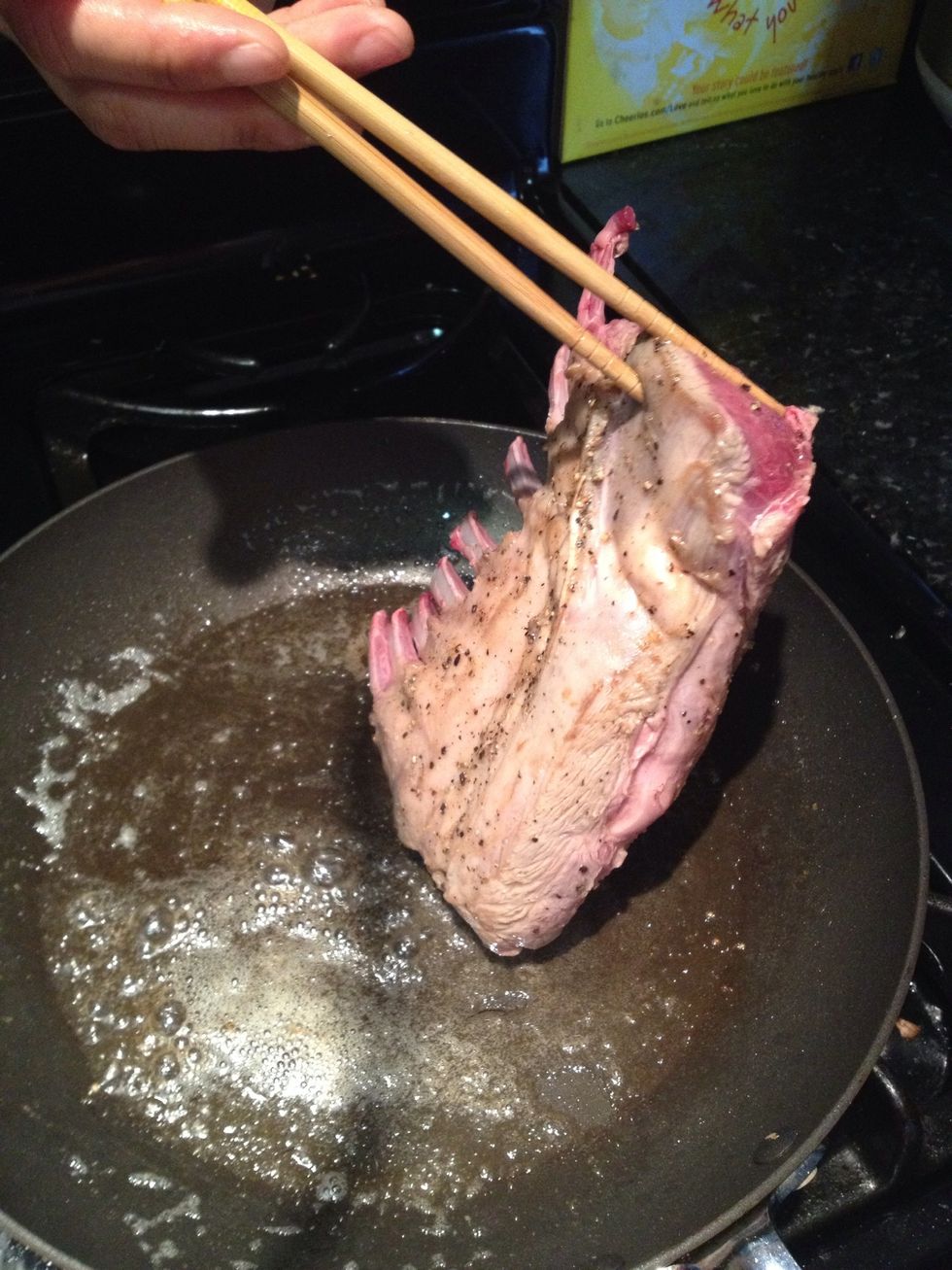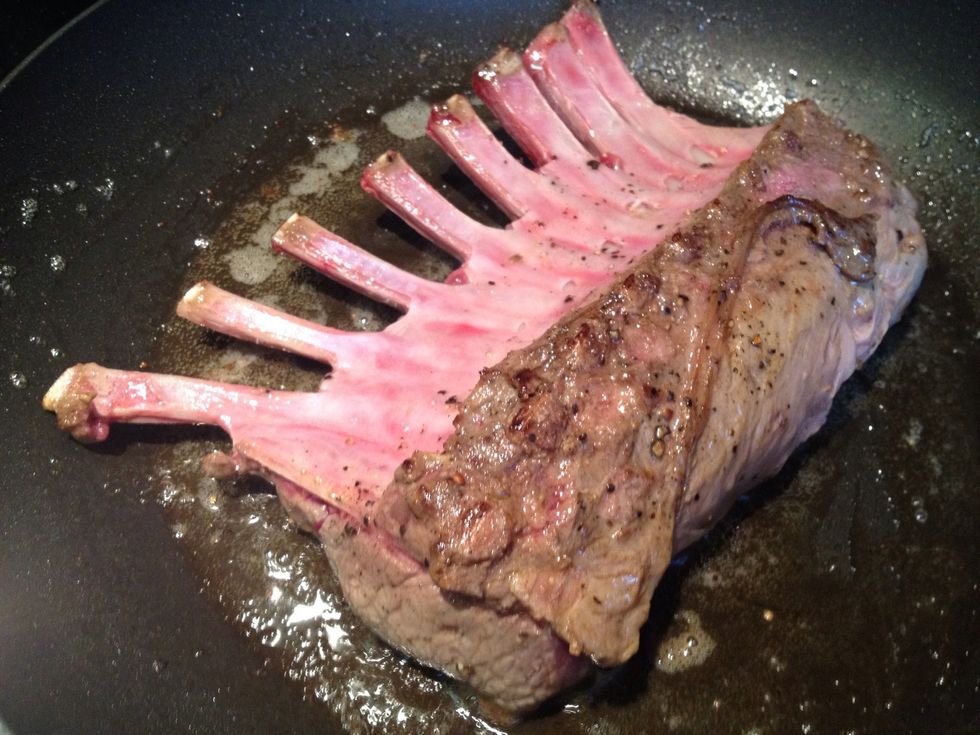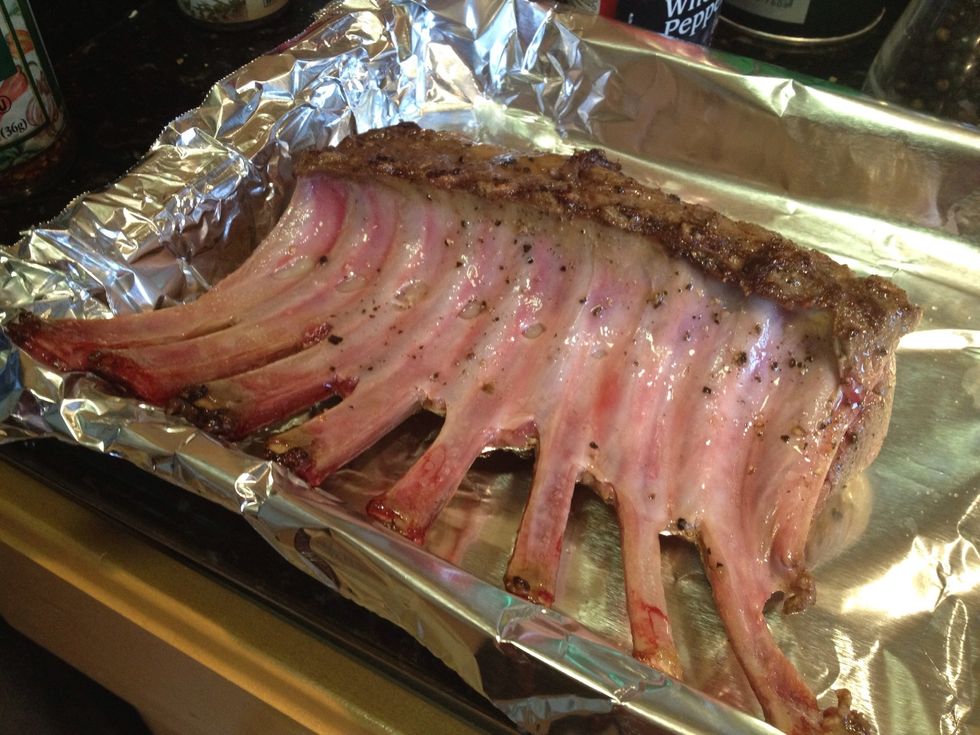 Place rack in baking pan to prepare for following steps.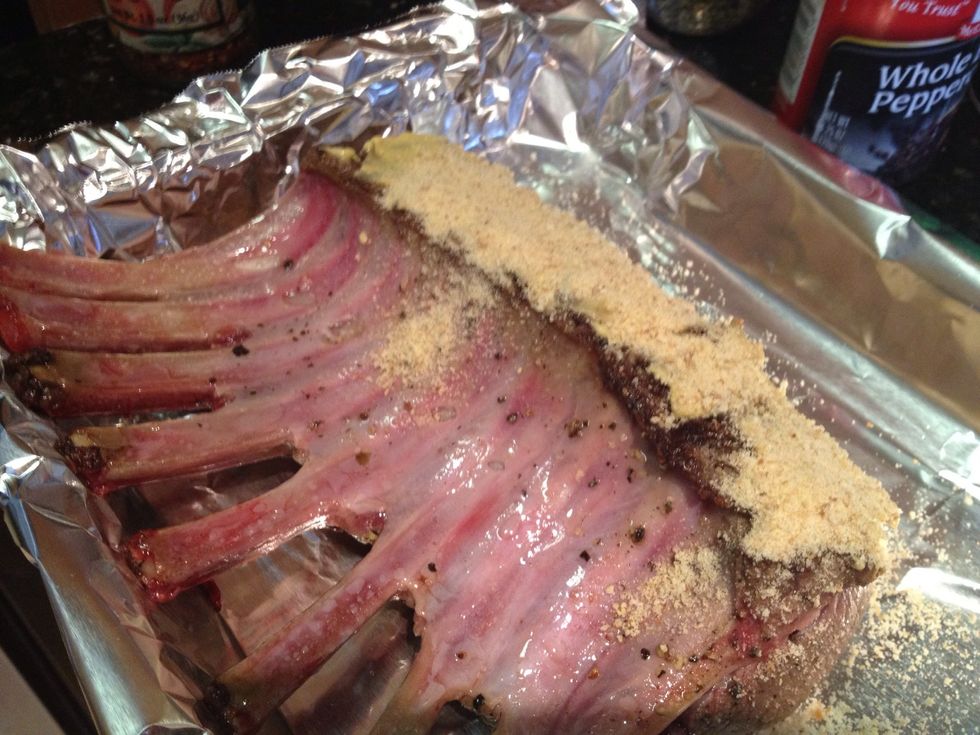 One of the racks is ready to be baked. Repeat these steps for the other rack.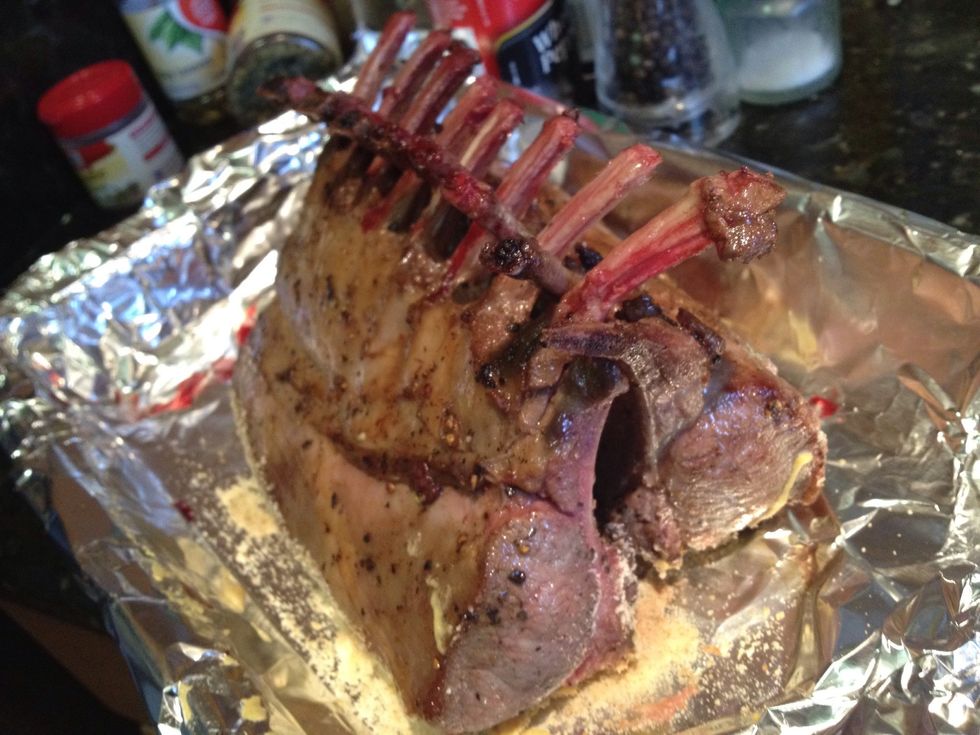 Stack both racks of lamb onto baking pan.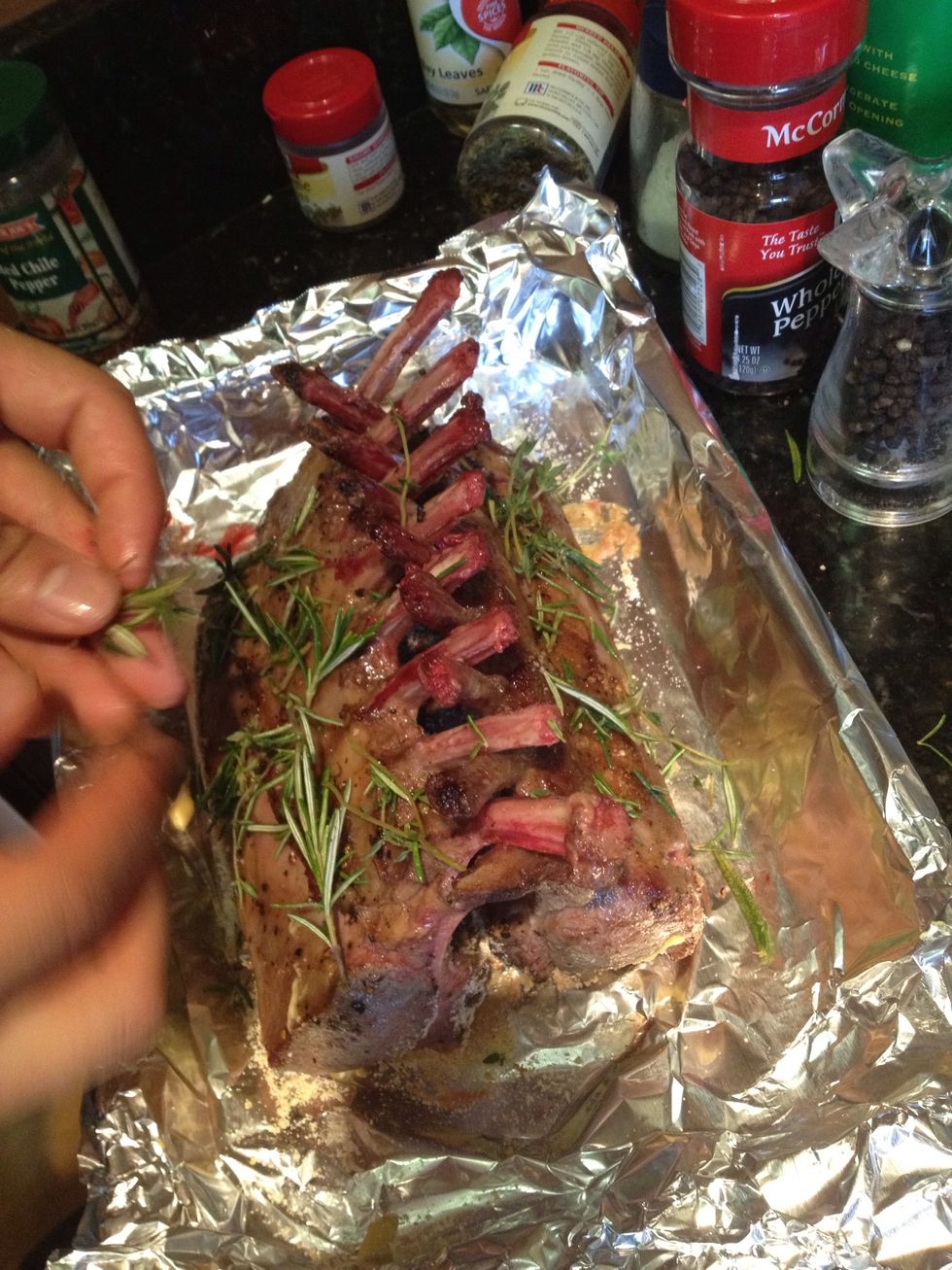 Sprinkle thyme and rosemary onto lamb.
Both racks are now ready to be baked.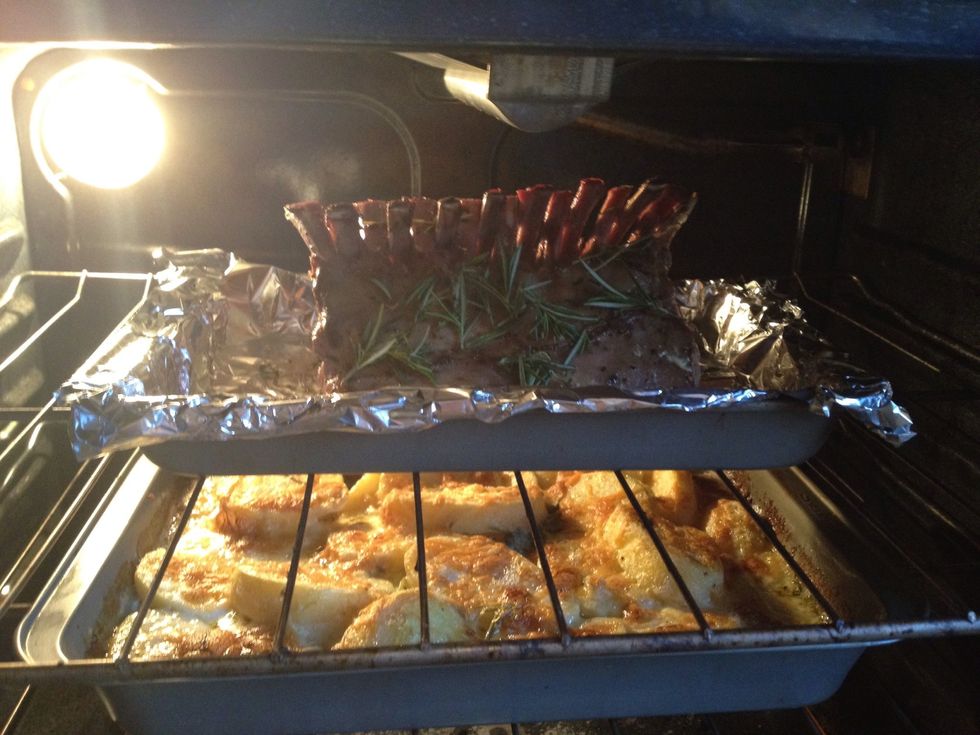 Put in oven and bake at 375 degrees for 17-20 minutes.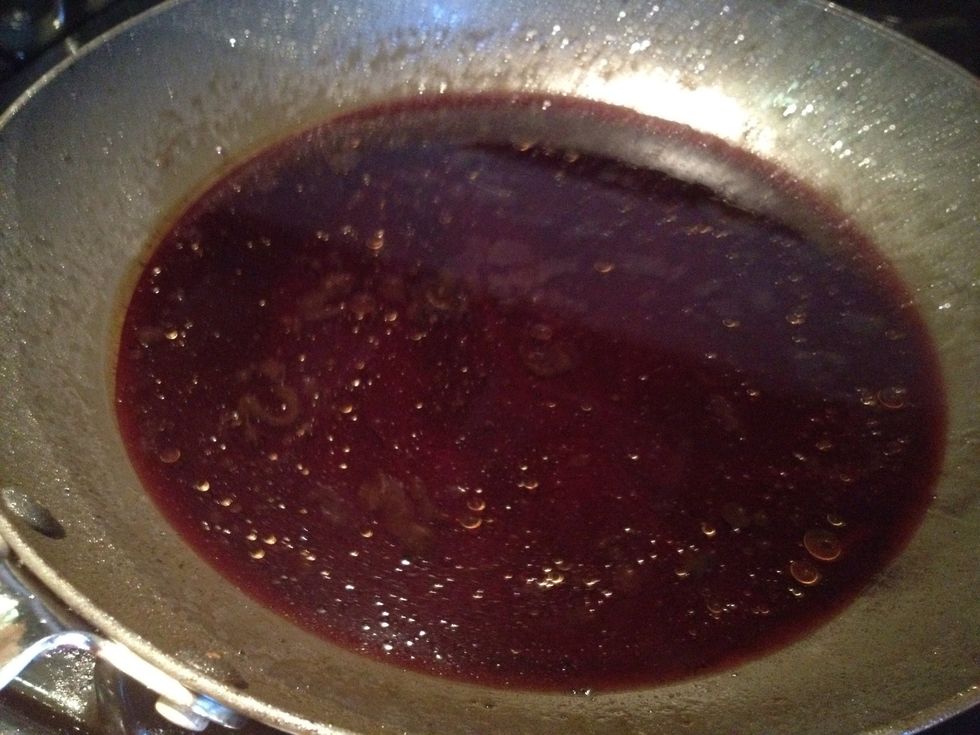 Pour in red wine and mix with lamb juices in pan.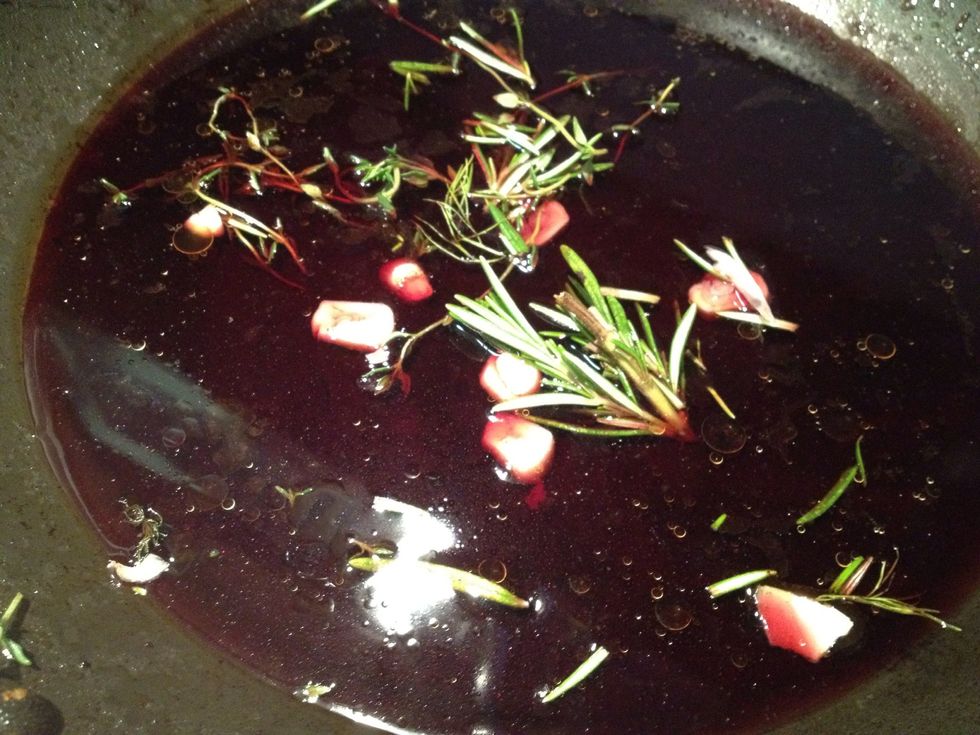 Mix in lamb stock, garlic, rosemary, and thyme into wine which will form the sauce for the lamb.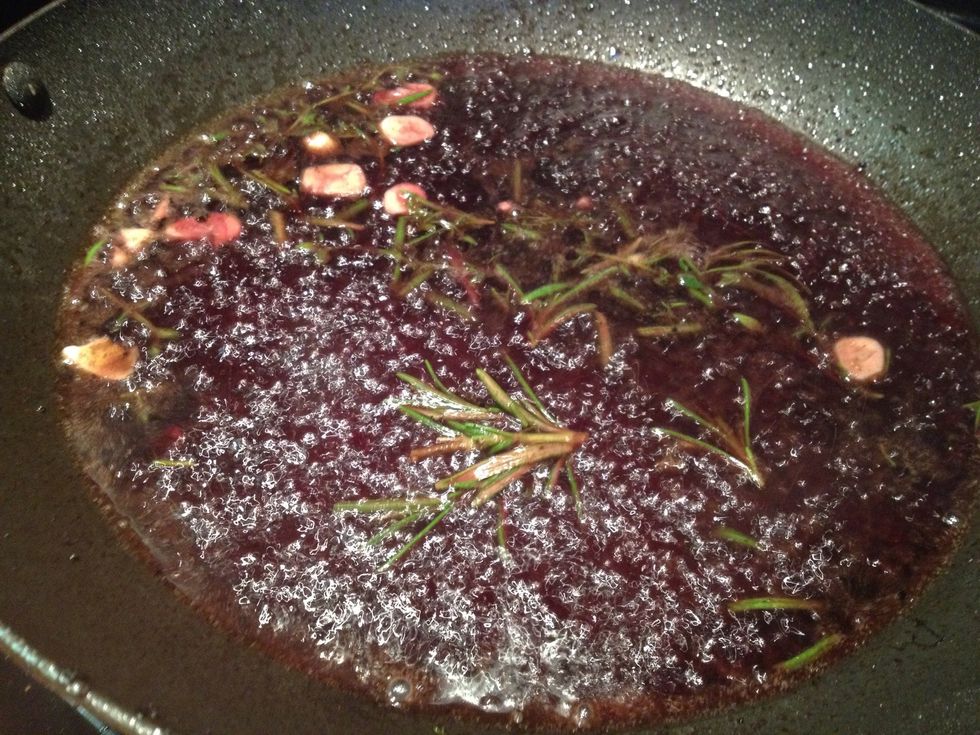 Simmer ingredients.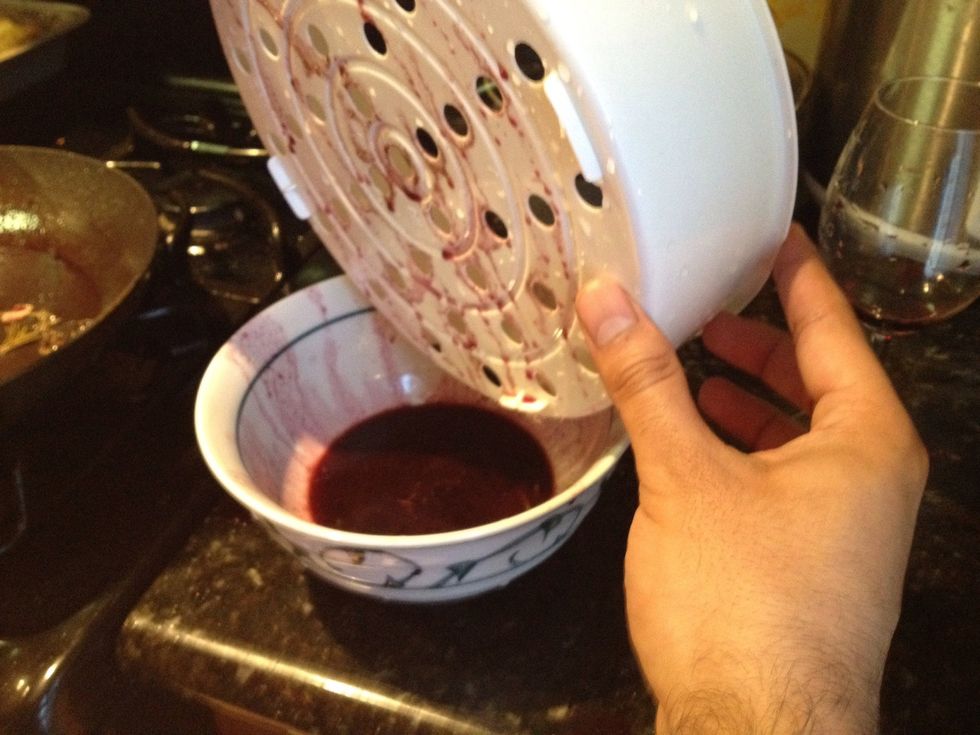 Sift wine sauce to rid the garnishes.
Remove baked lamb from oven and let sit for 10 minutes.
The lamb is ready to be served.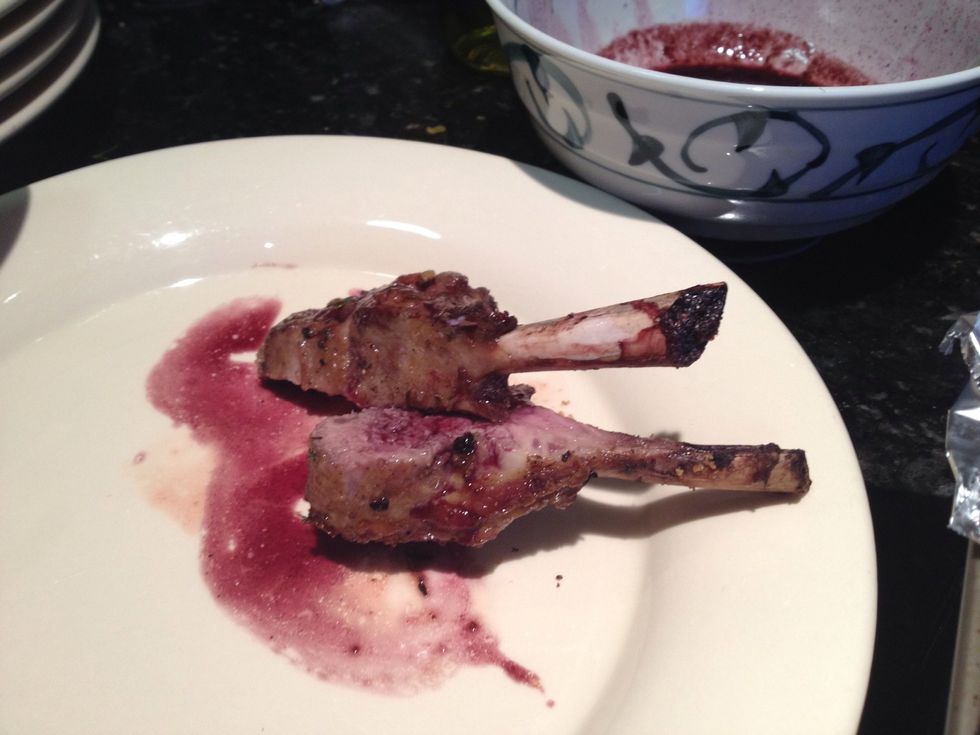 Pour wine sauce over lamb.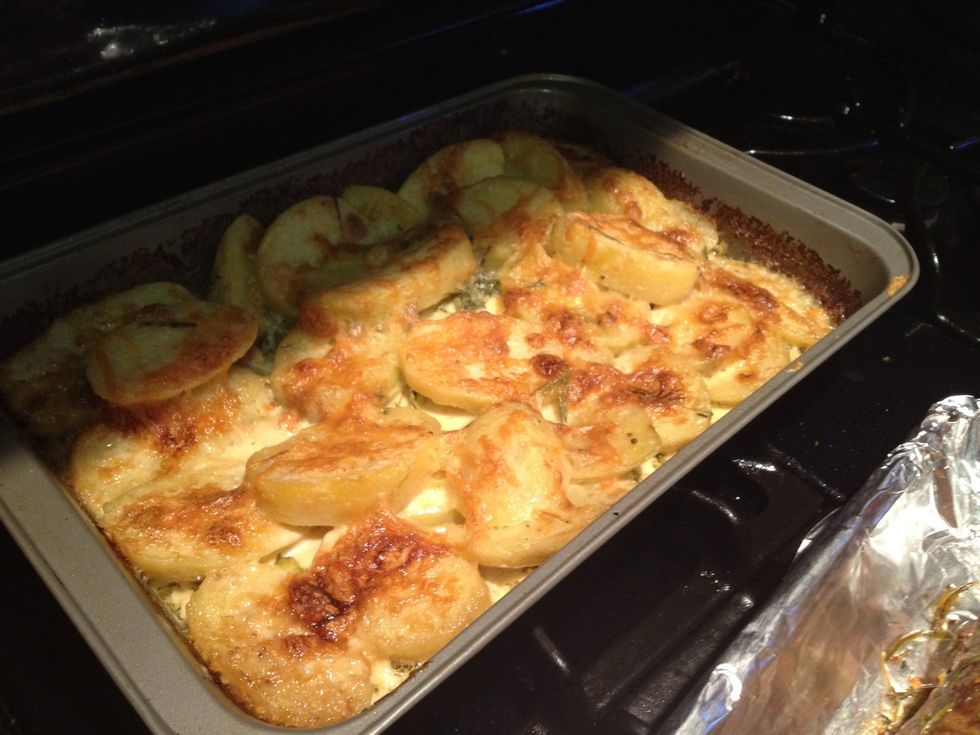 Serve with gratin dauphinois as a complement.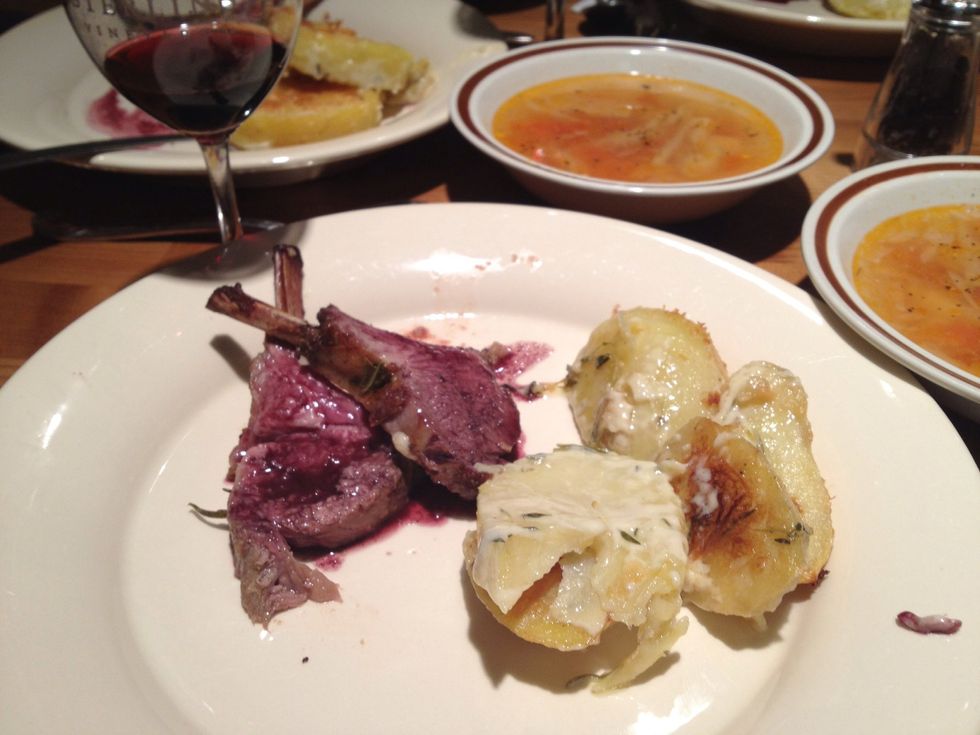 Voila! Bon appetit!
2.0 Racks of lamb
1.0 Salt and Pepper
2.0Tbsp Olive oil
2.0Tbsp Butter
1.0c Red wine
2.0Tbsp Lamb stock
1.0 Garlic clove
1.0 Pinch of thyme leaves
1.0 Pinch of rosemary leaves
2.0Tbsp Dijon mustard
2.0Tbsp Breadcrumbs