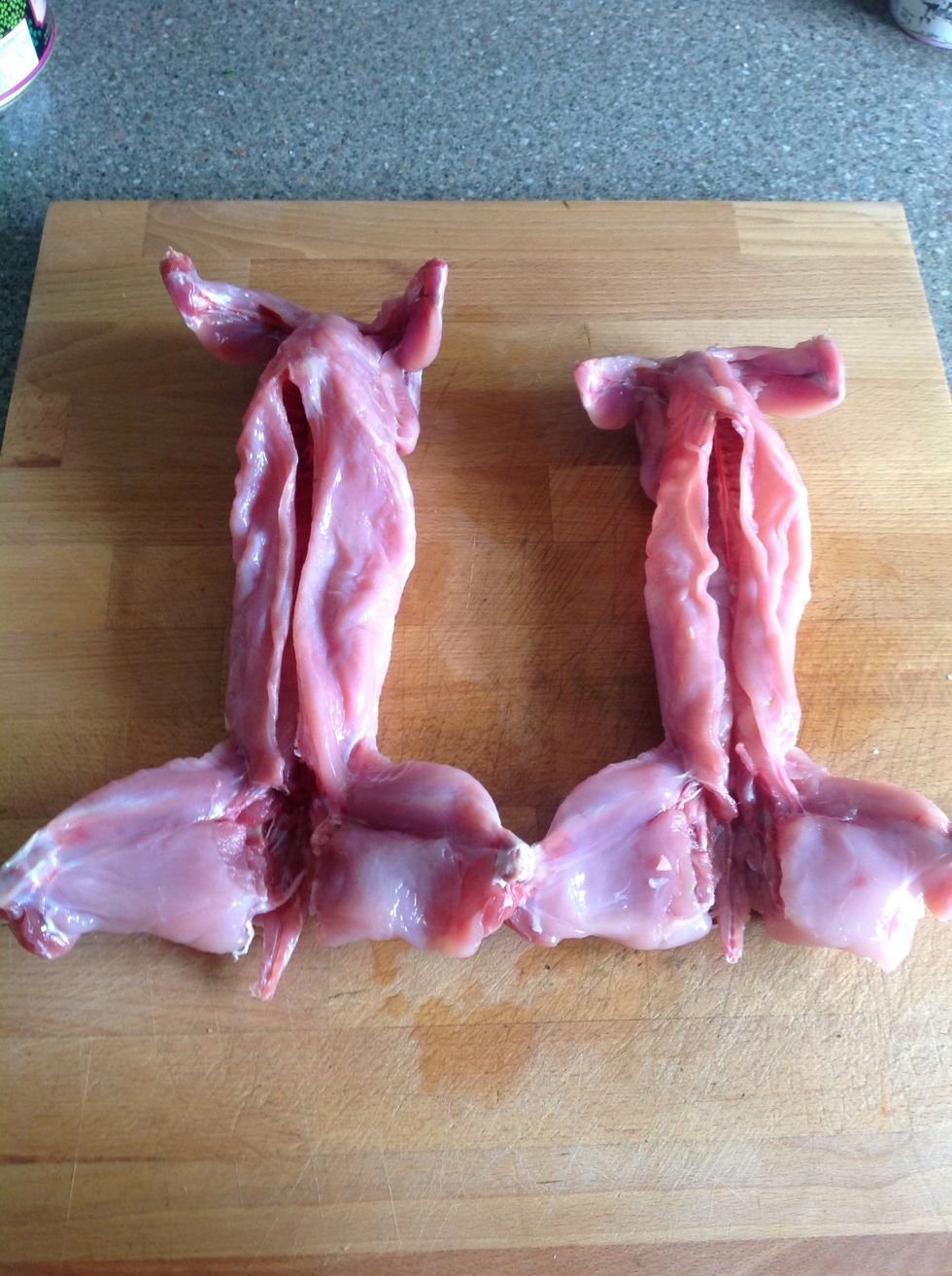 2 cleaned rabbits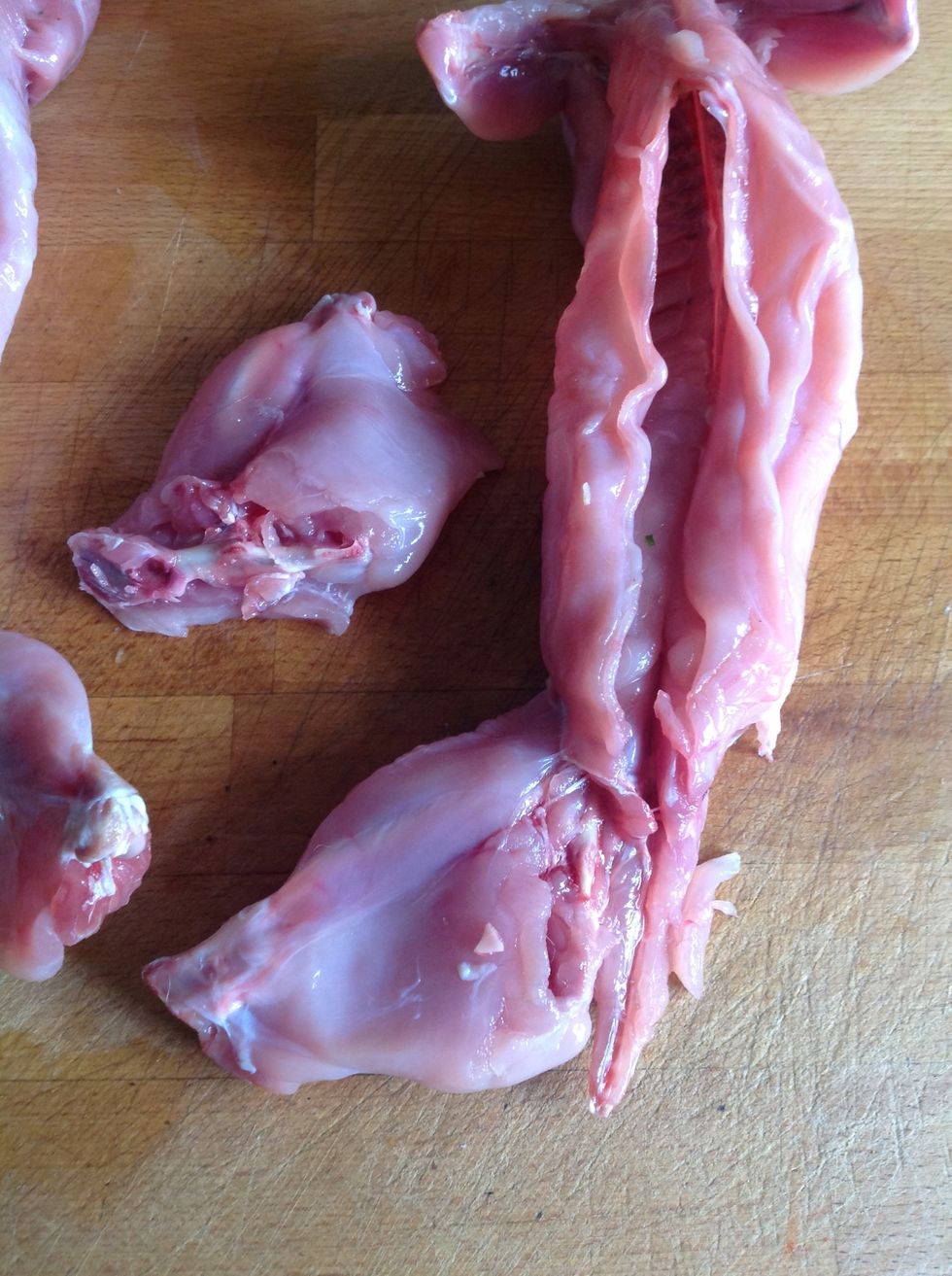 Start breaking it down, by removing legs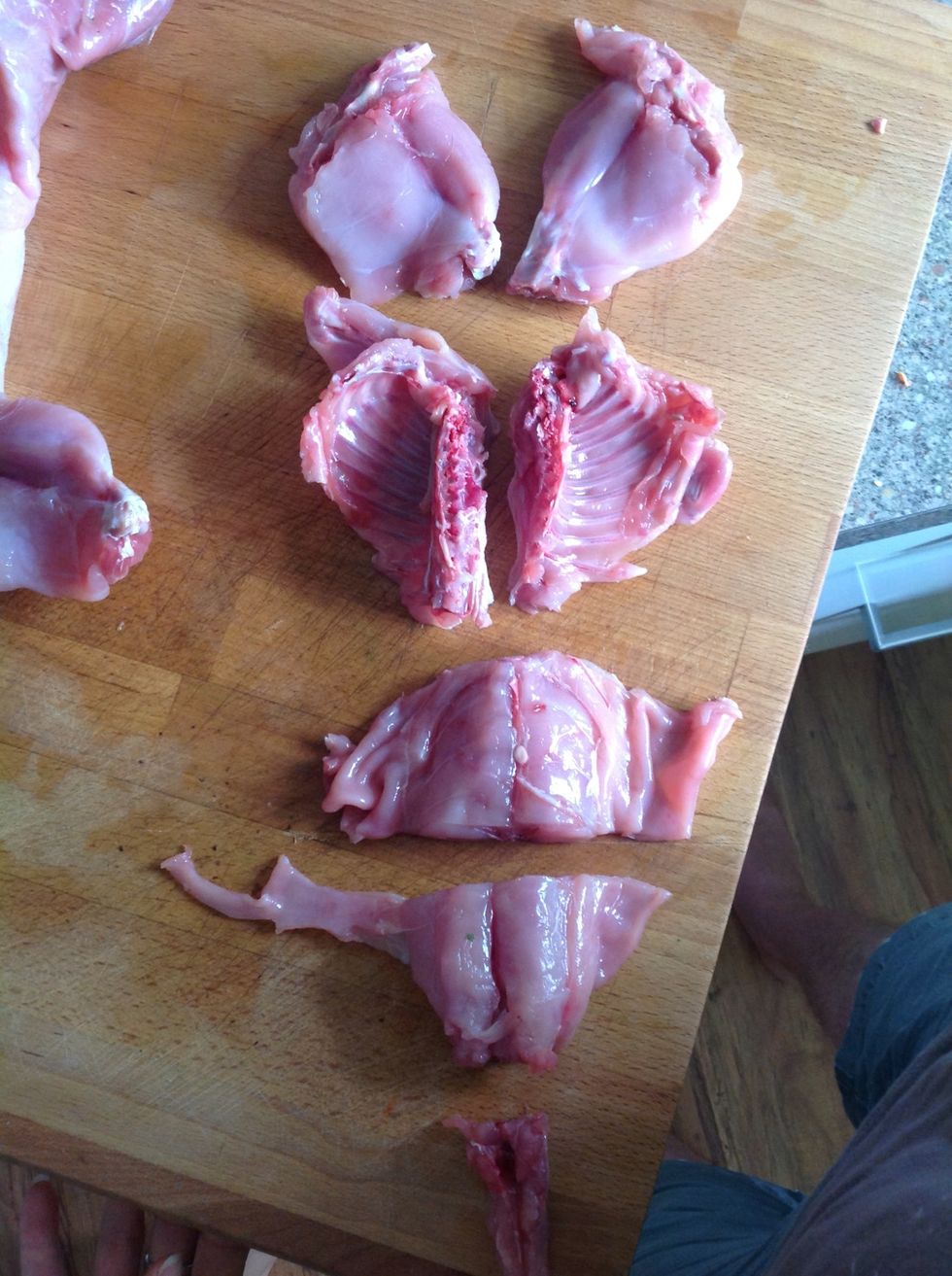 Break into 5-6 pieces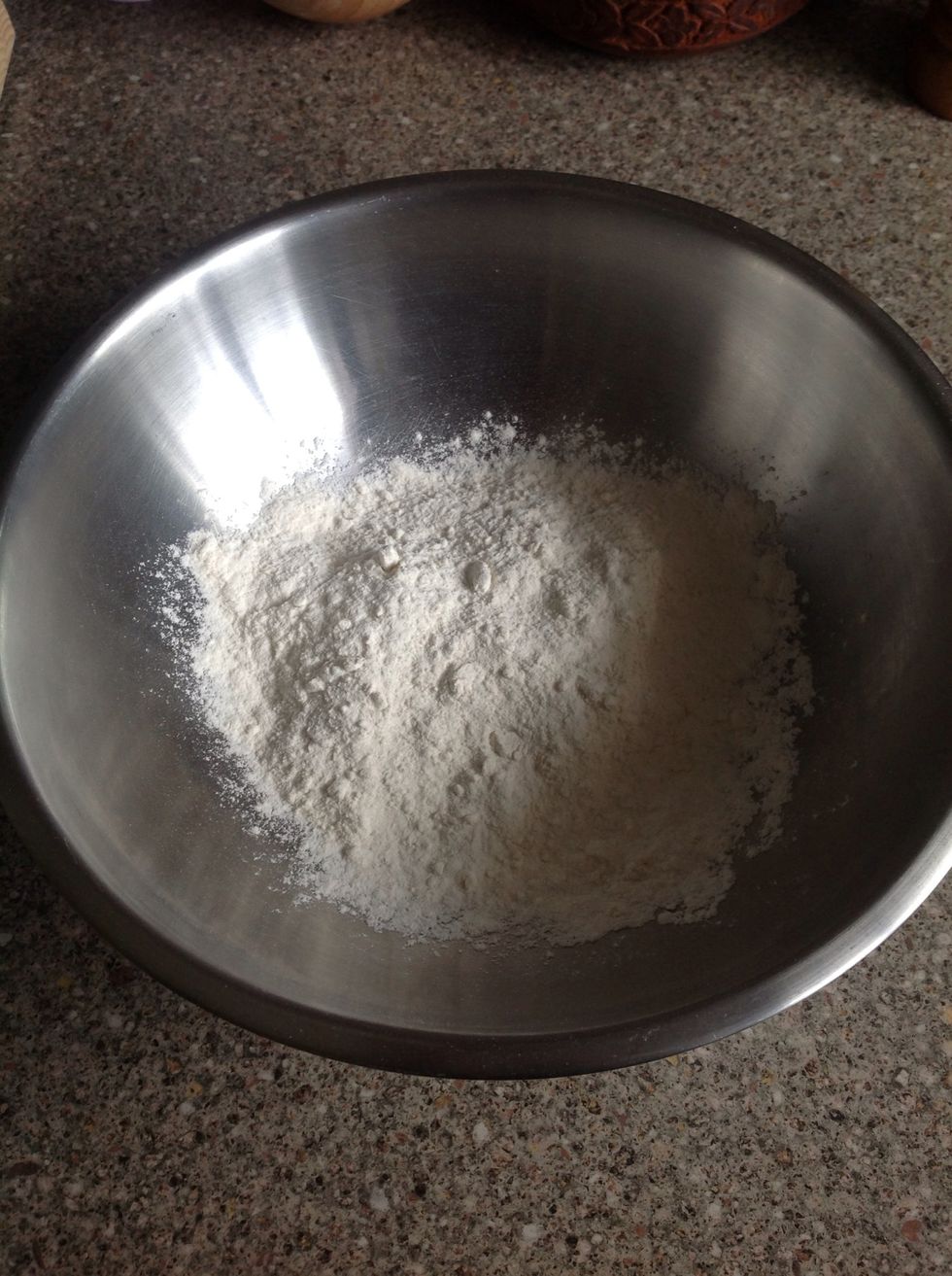 Place some flour in a bowl to coat rabbit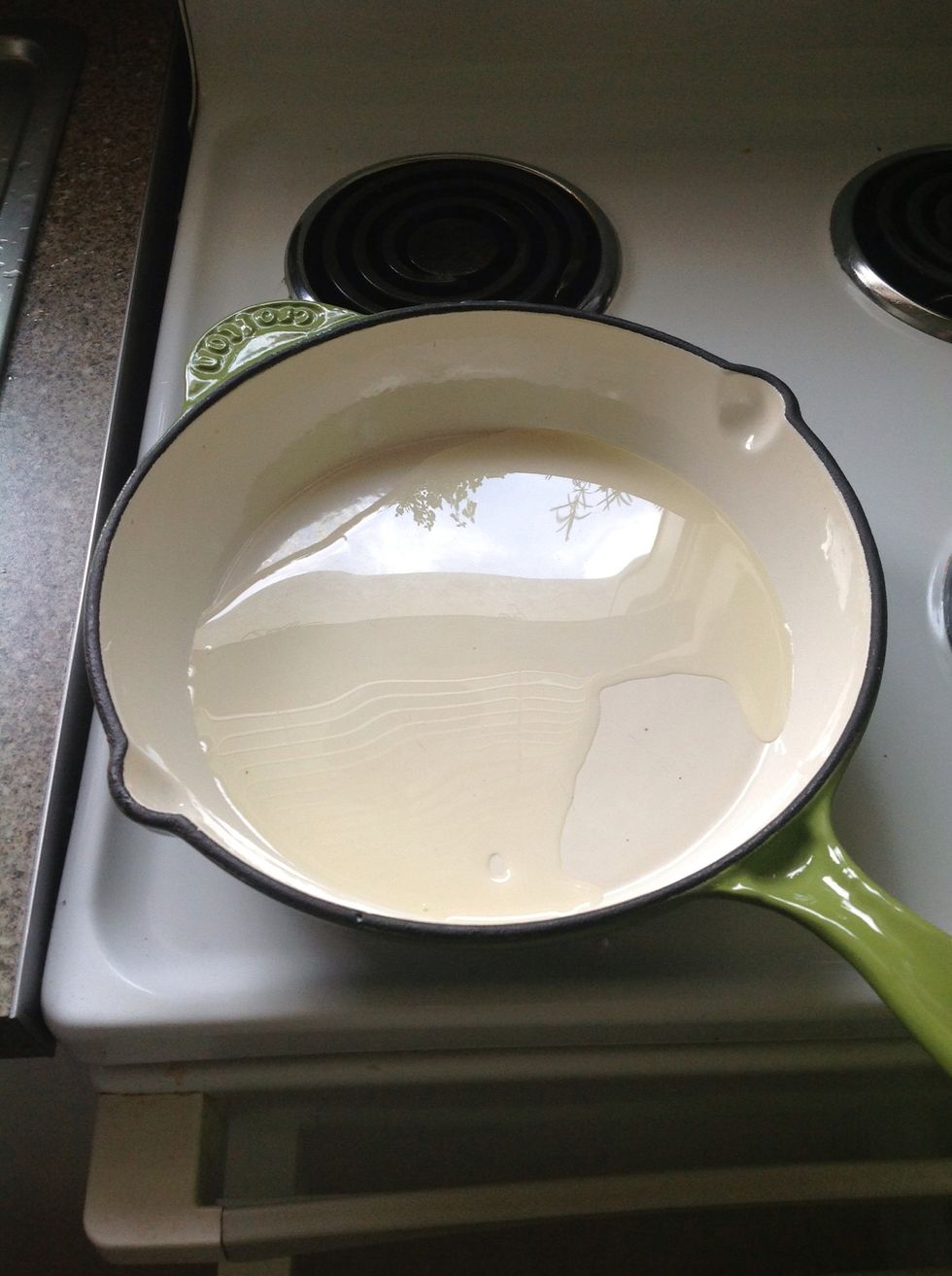 Start to heat oil in a pan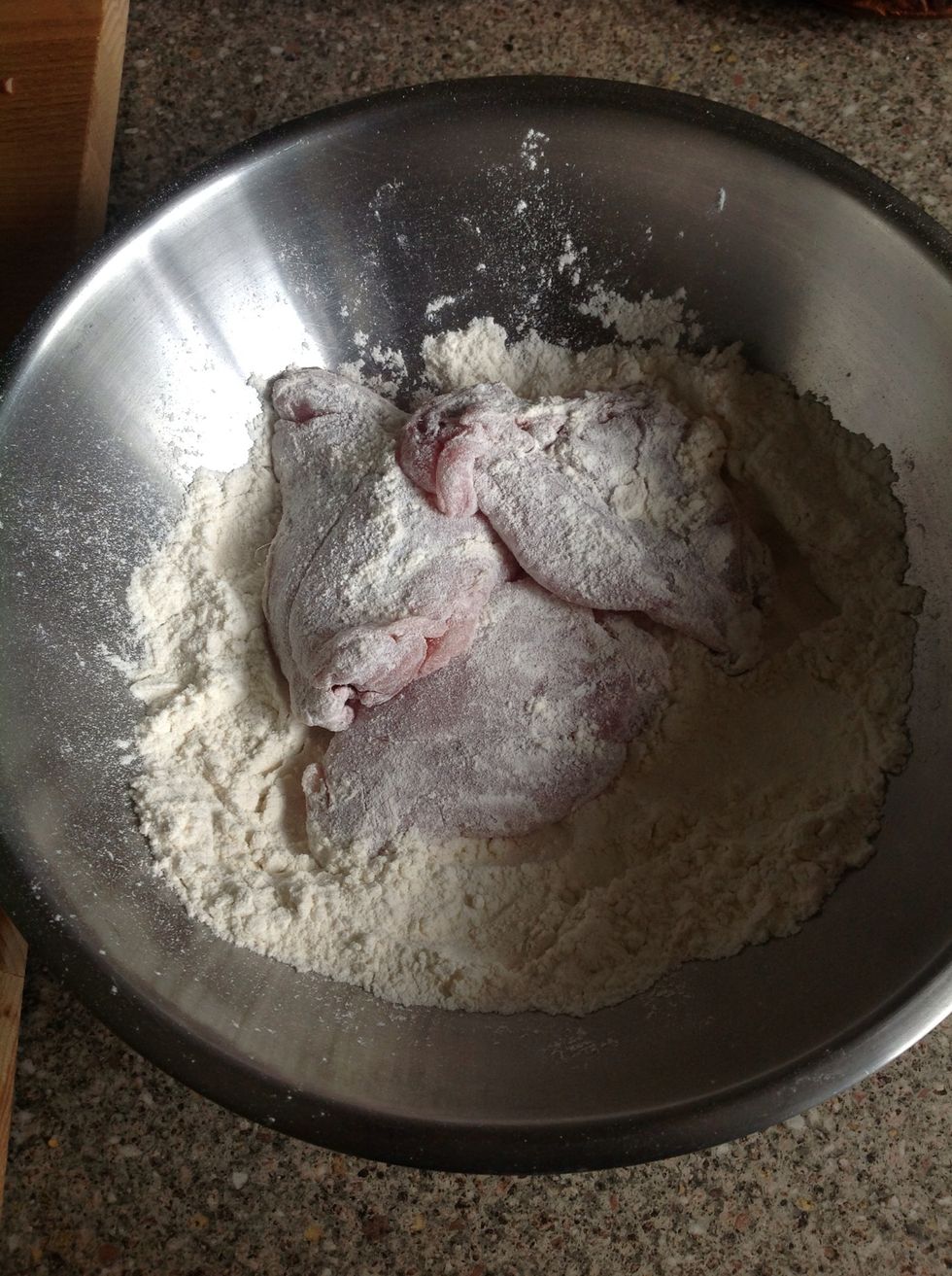 Coat rabbit in flour and dust off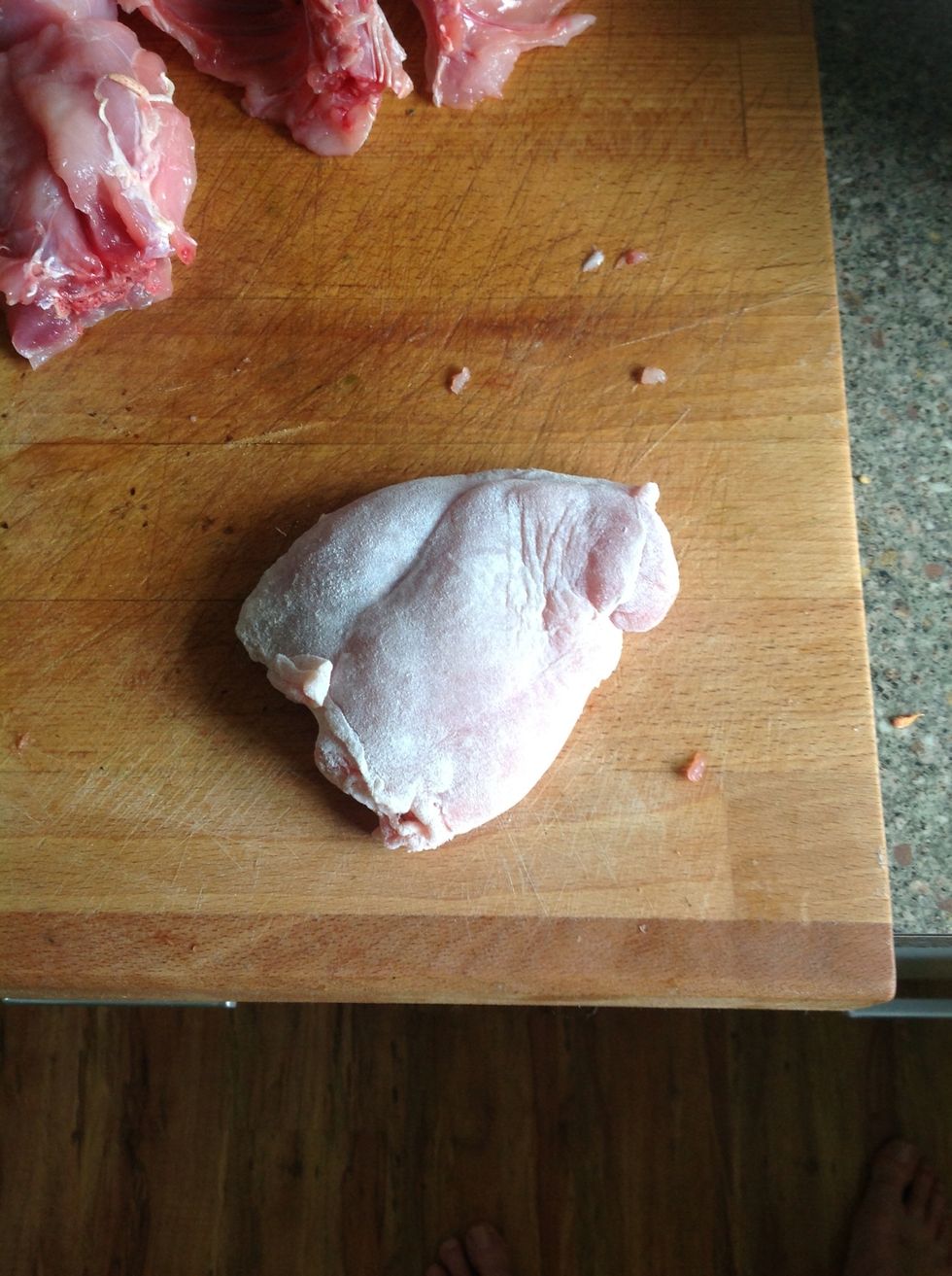 Like this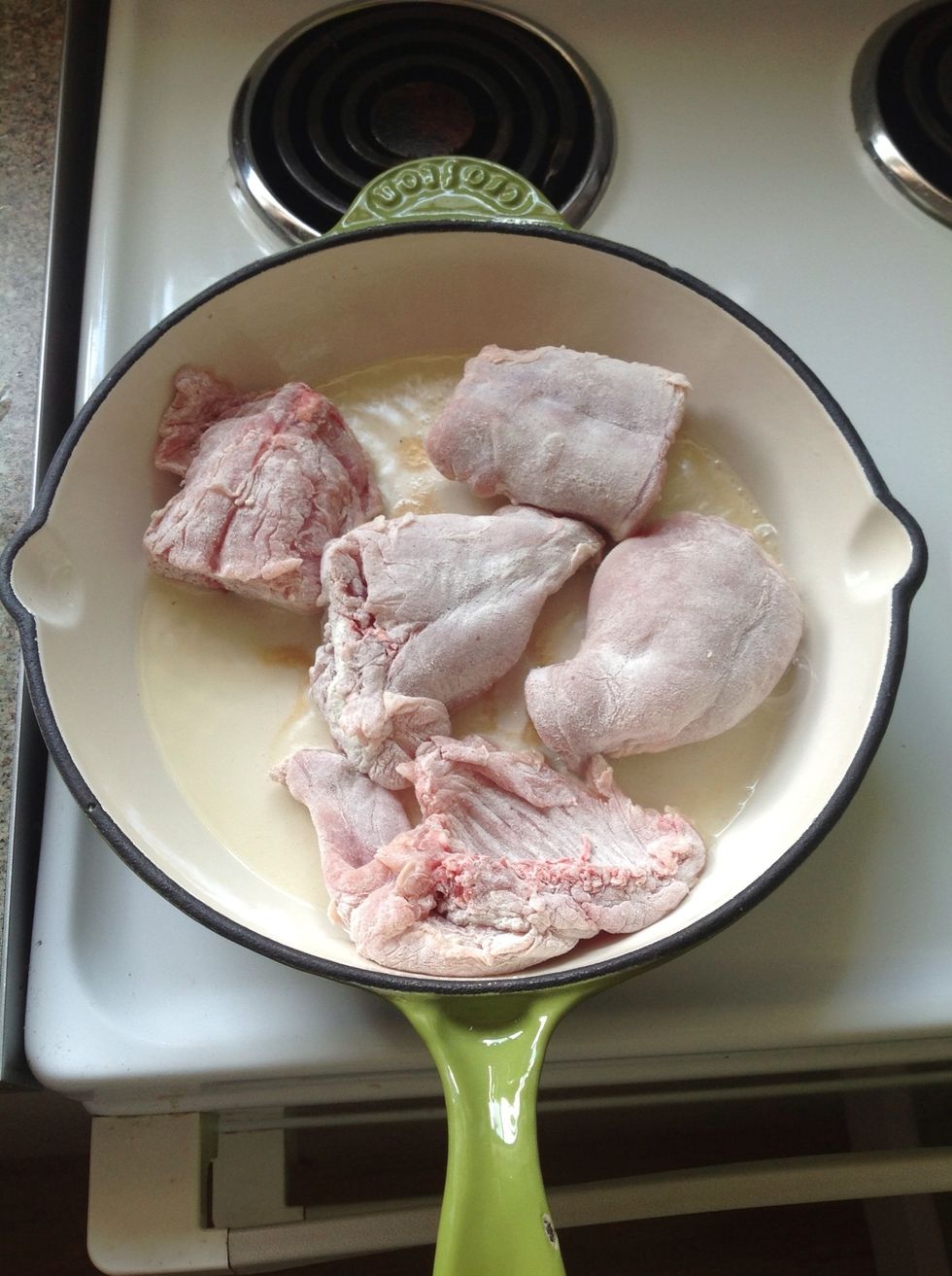 Fry till golden brown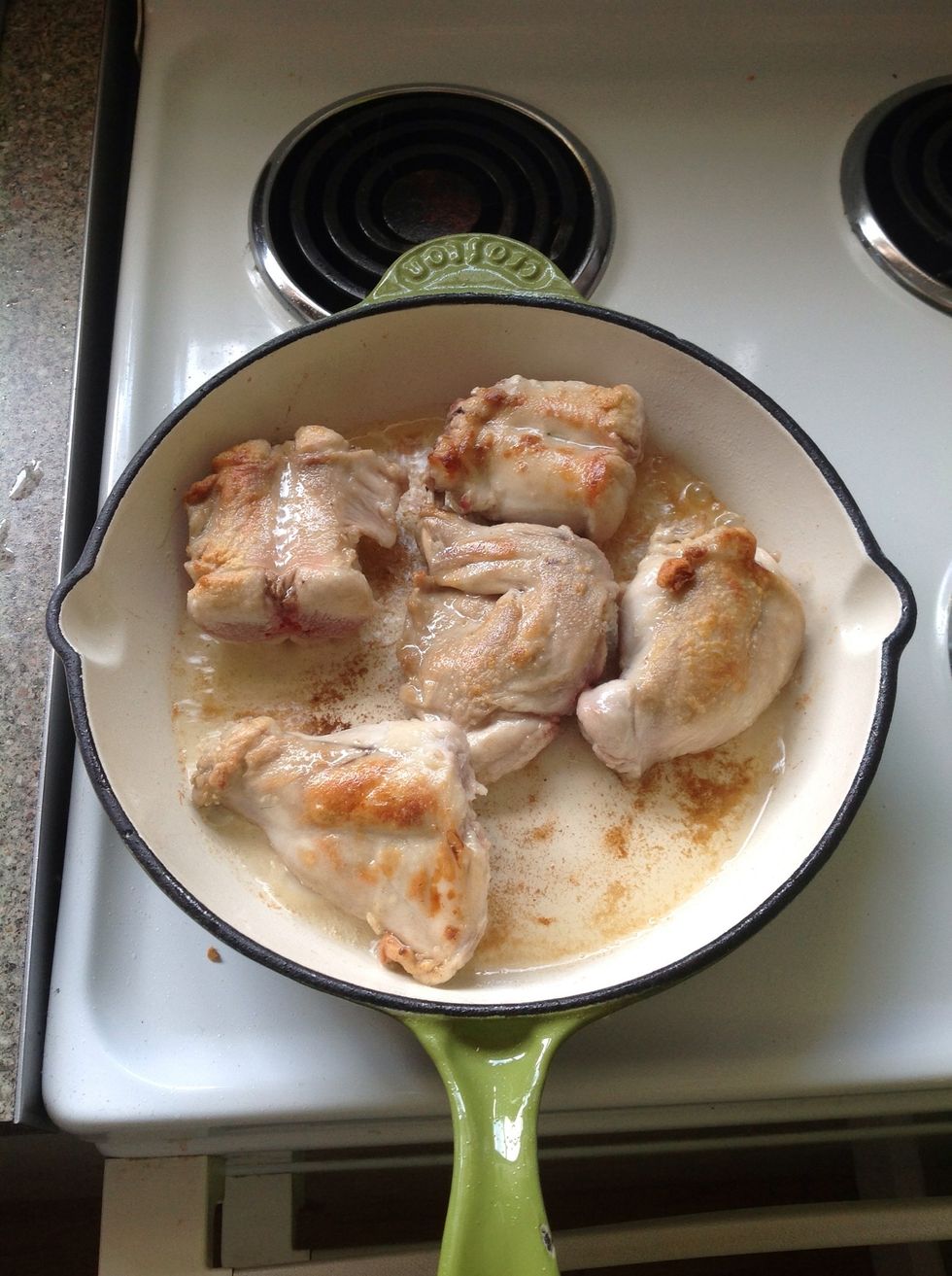 Like this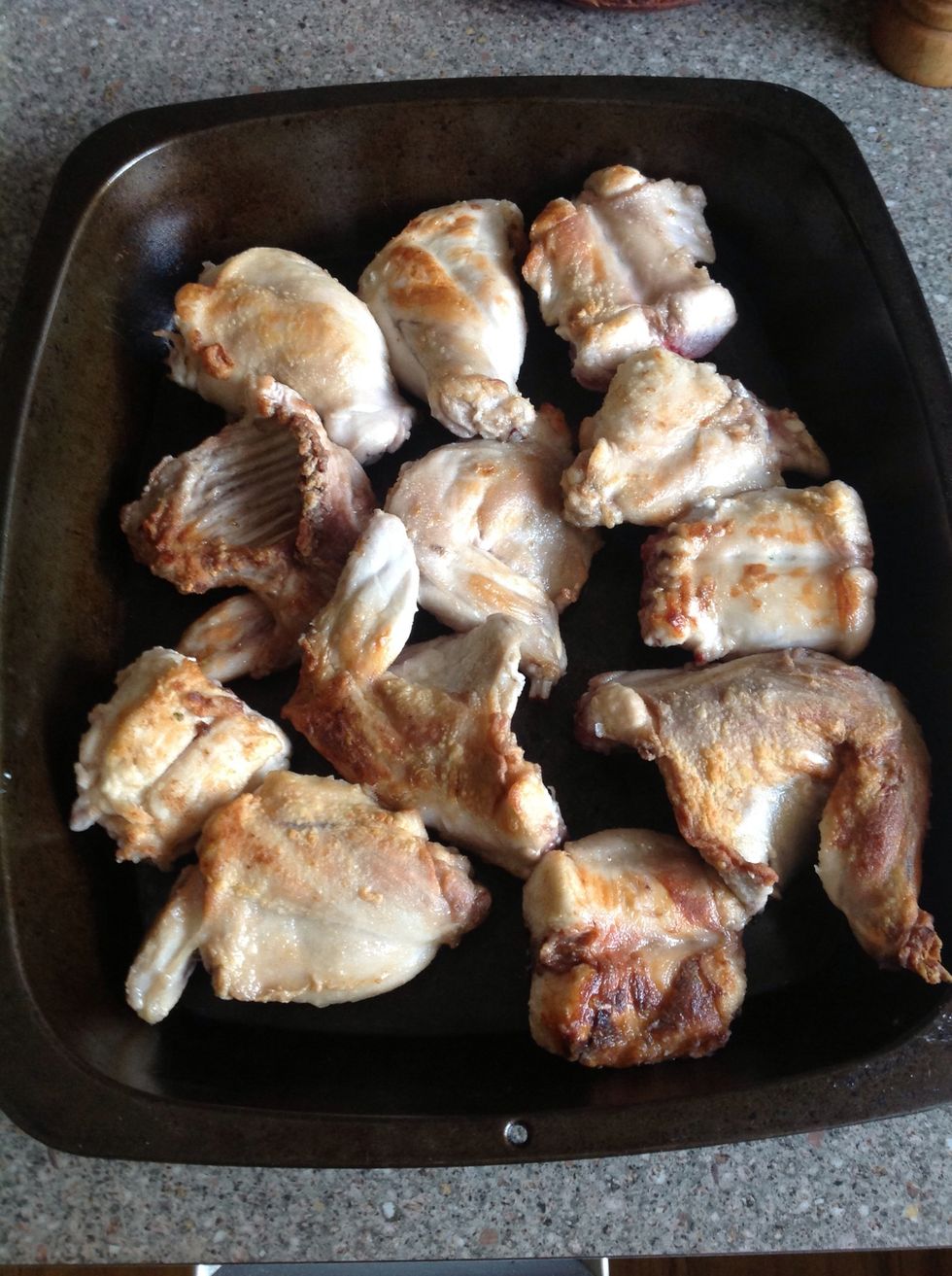 All done, ok next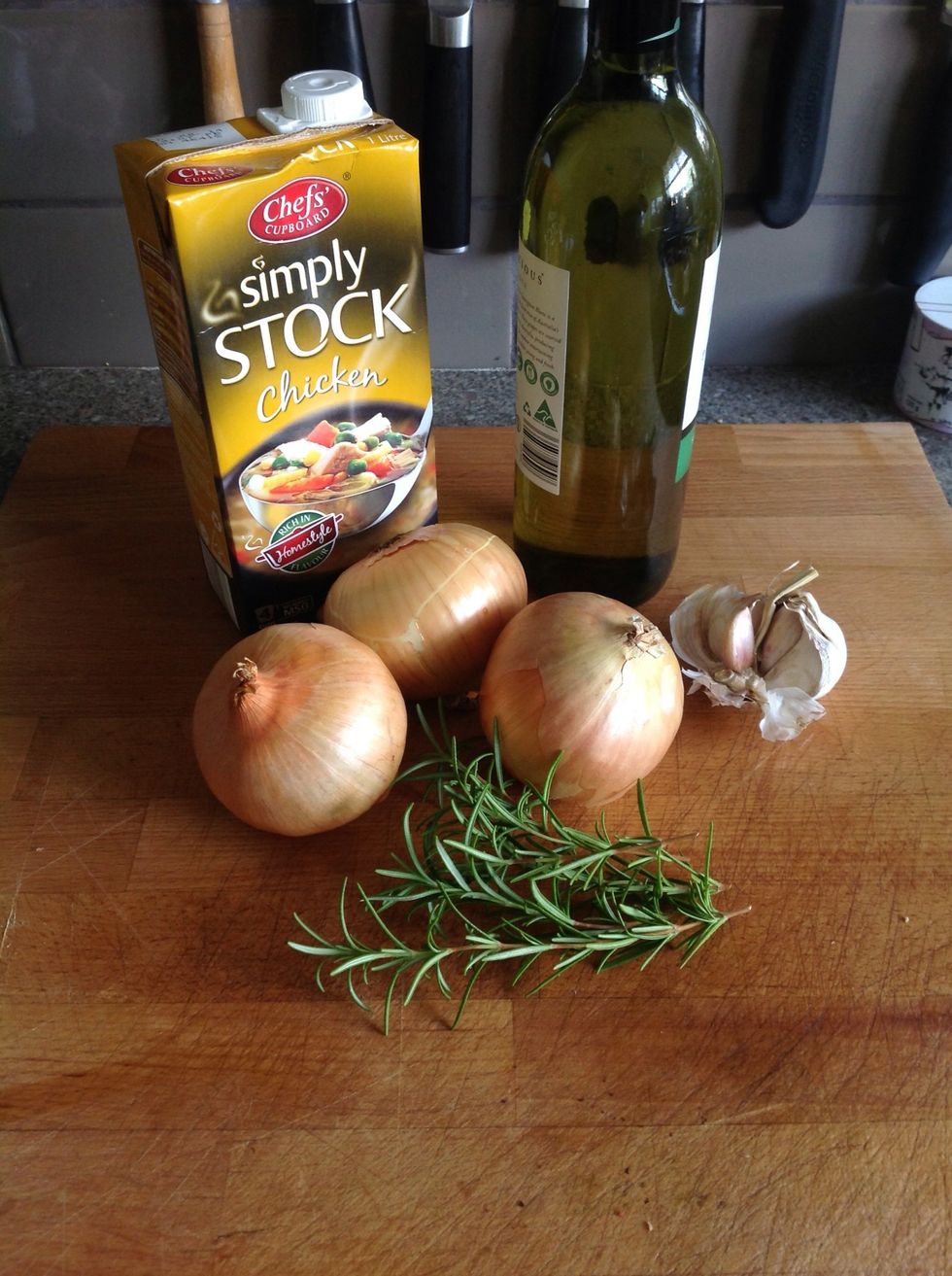 Get together your onions, garlic, rosemary, wine and stock
Heat oil in large casserole and Pre-heat oven to 140-150c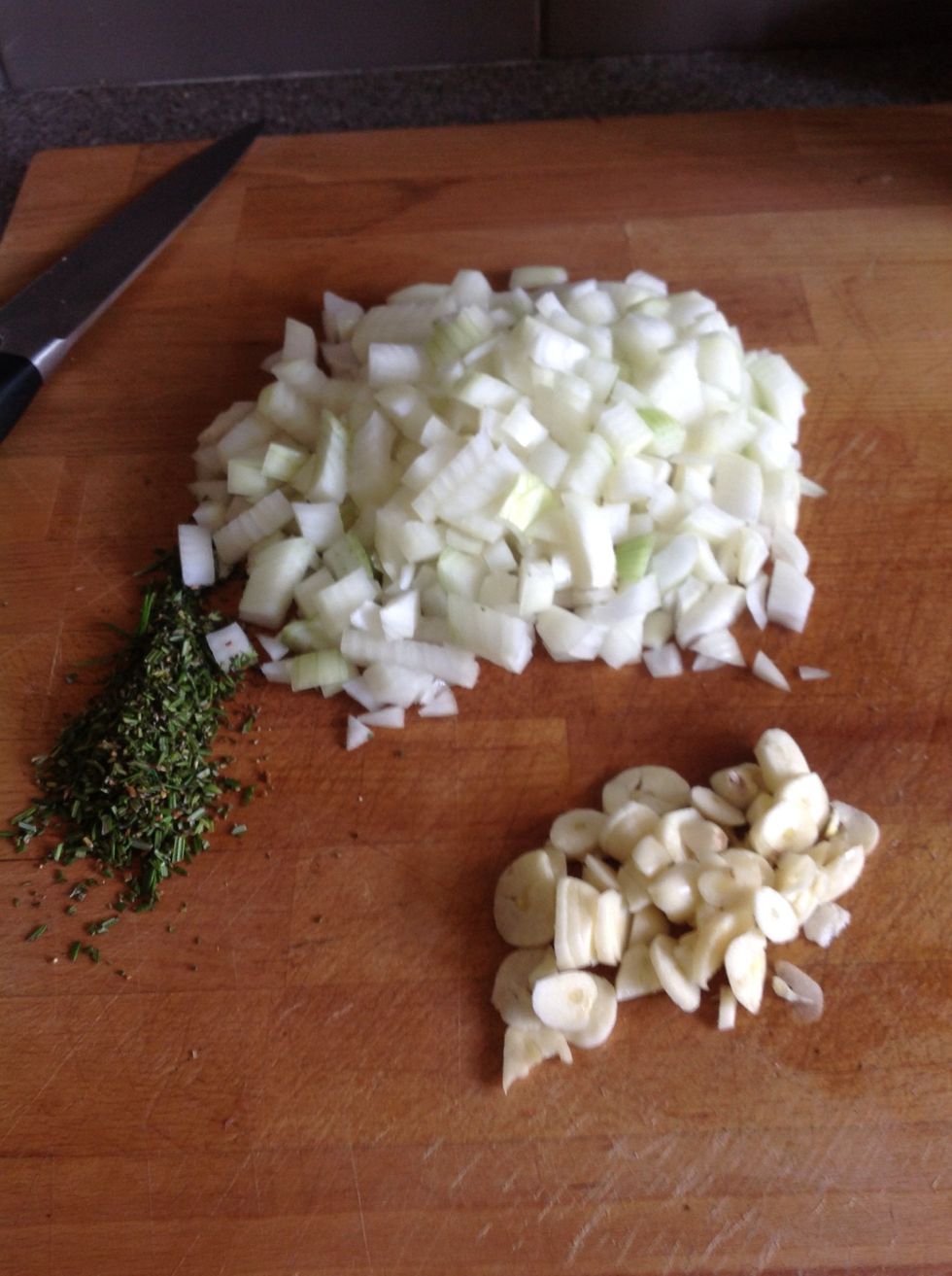 Process onion, garlic and rosemary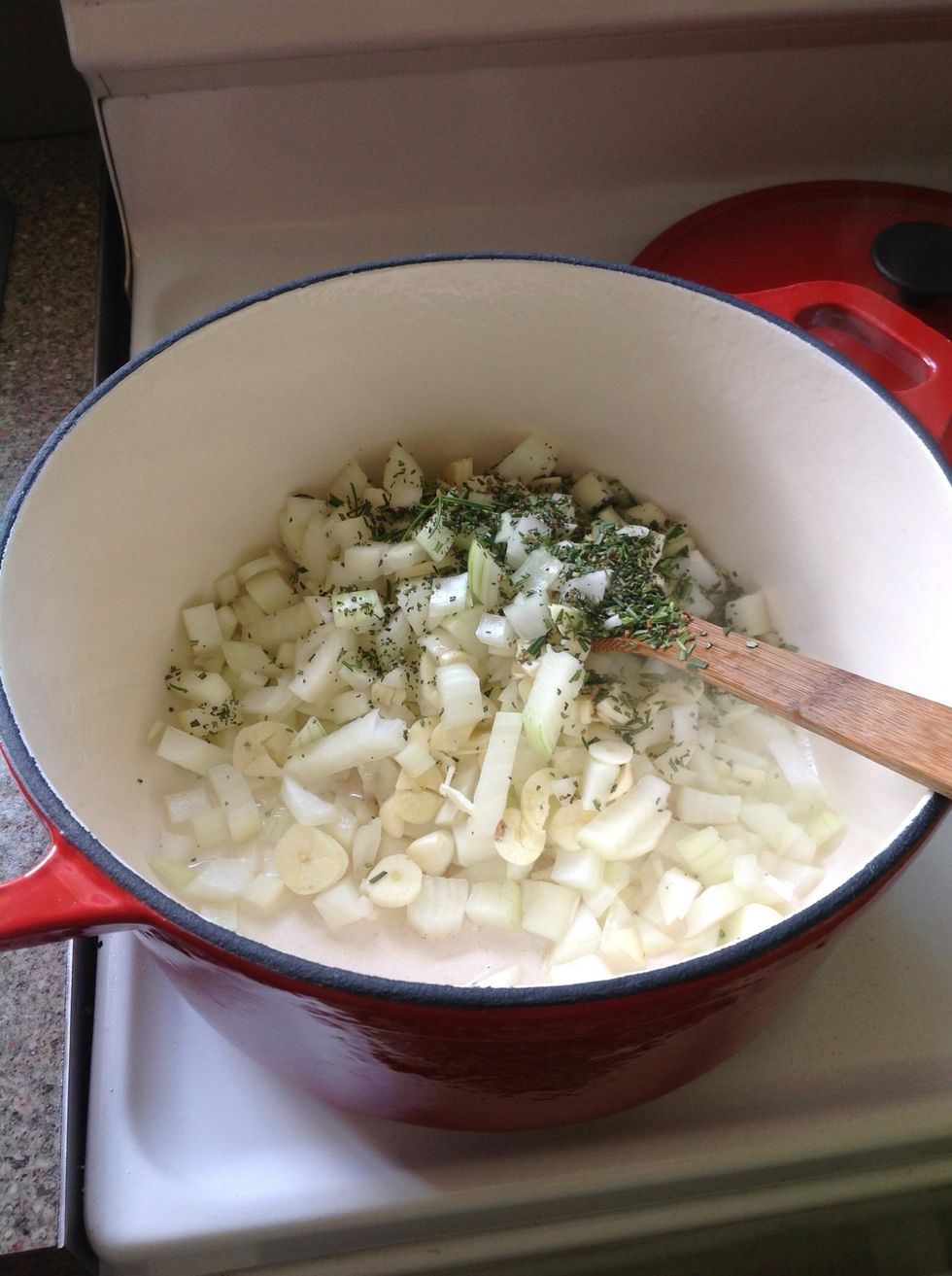 Sweat off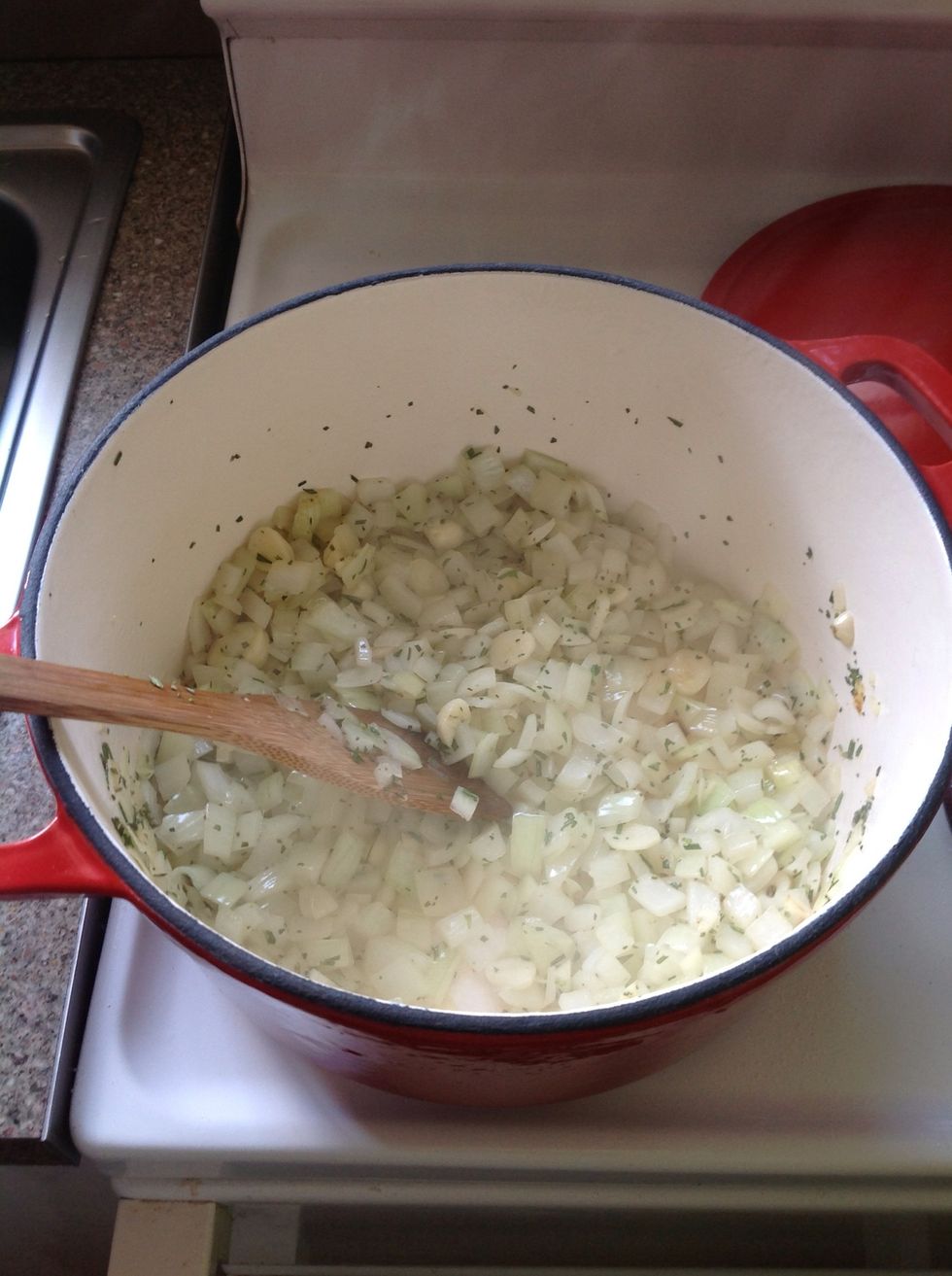 Like this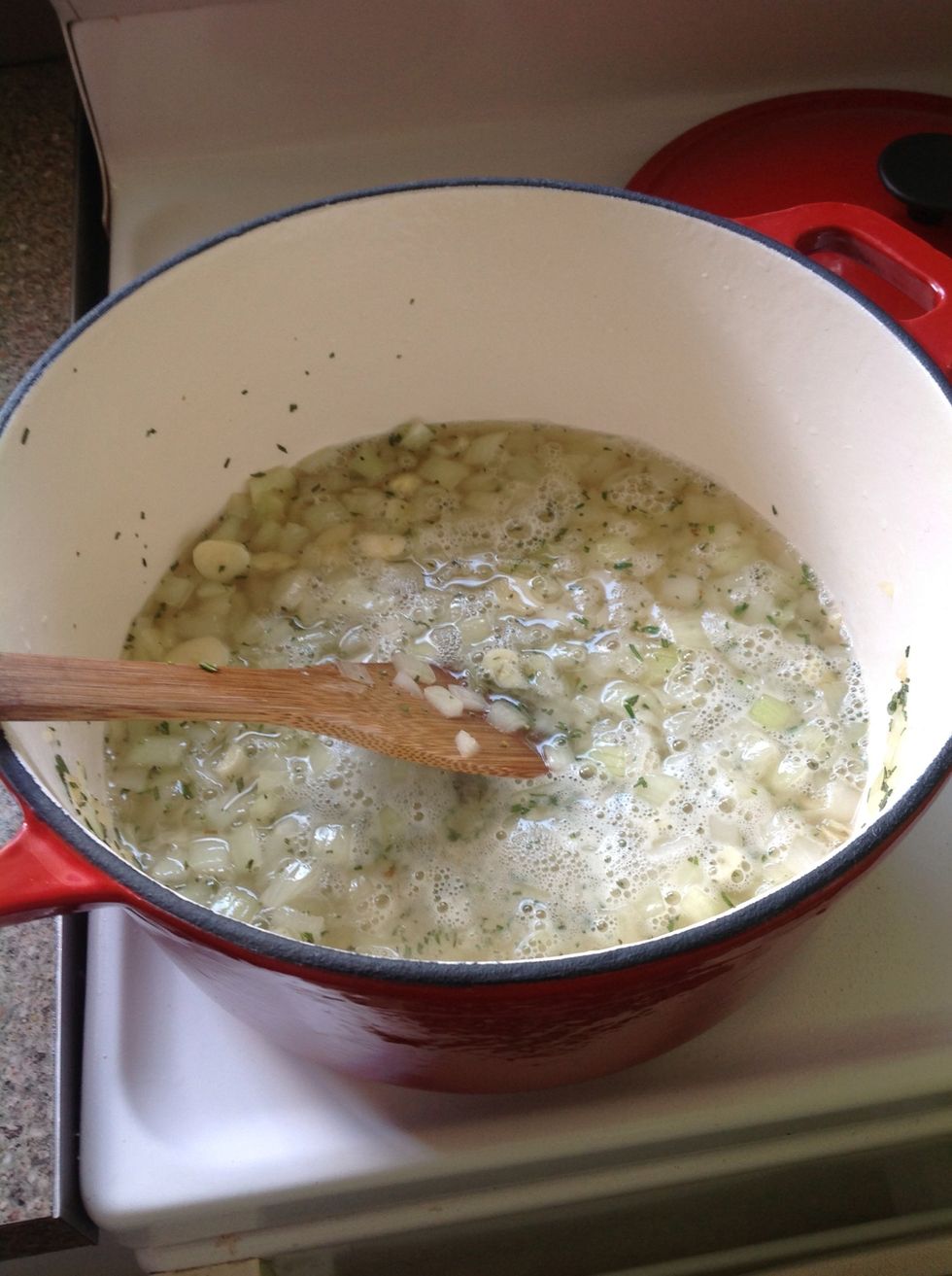 Add about 3/4 bottle of wine and drink the rest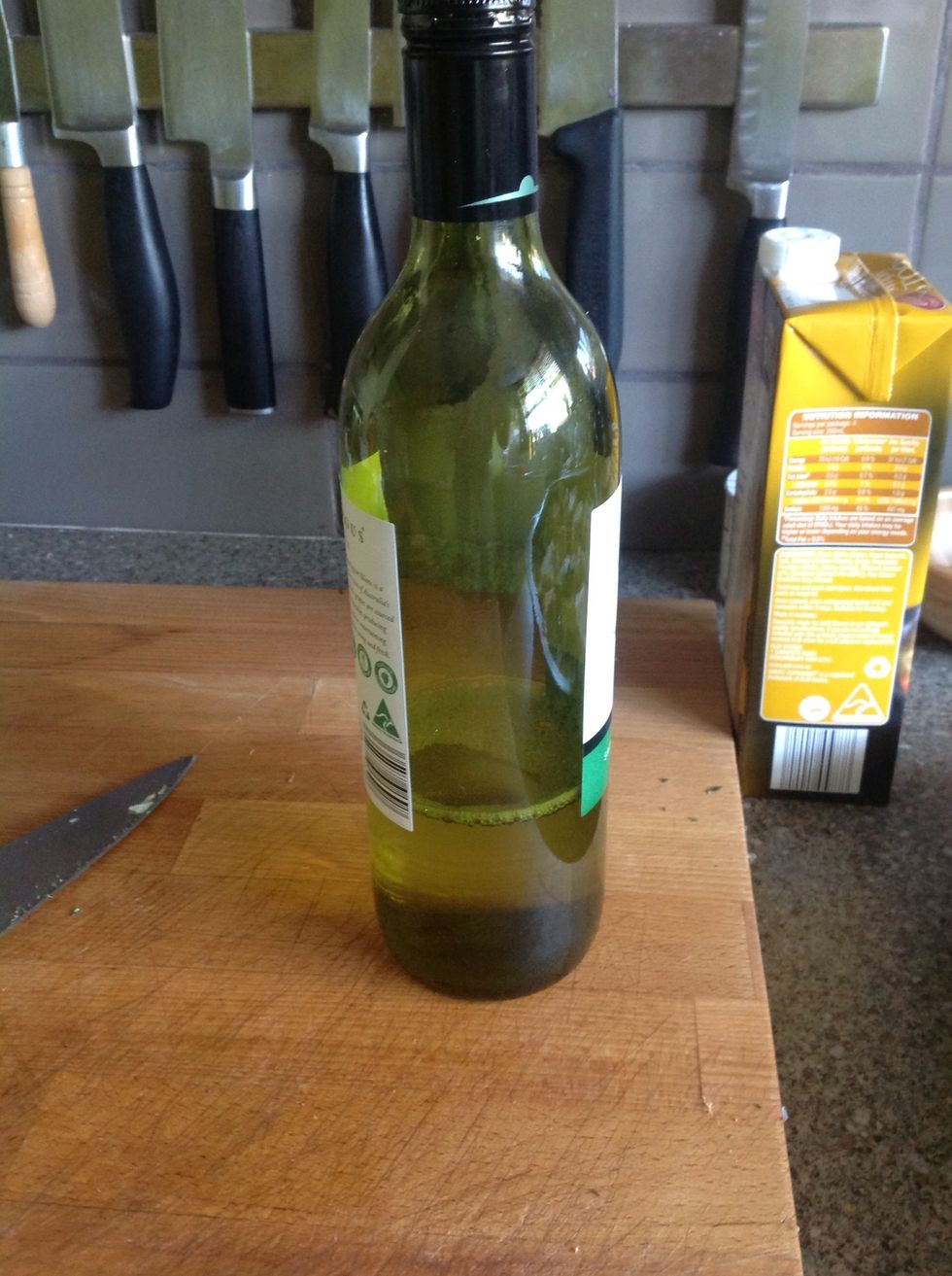 Put in fridge and drink with dinner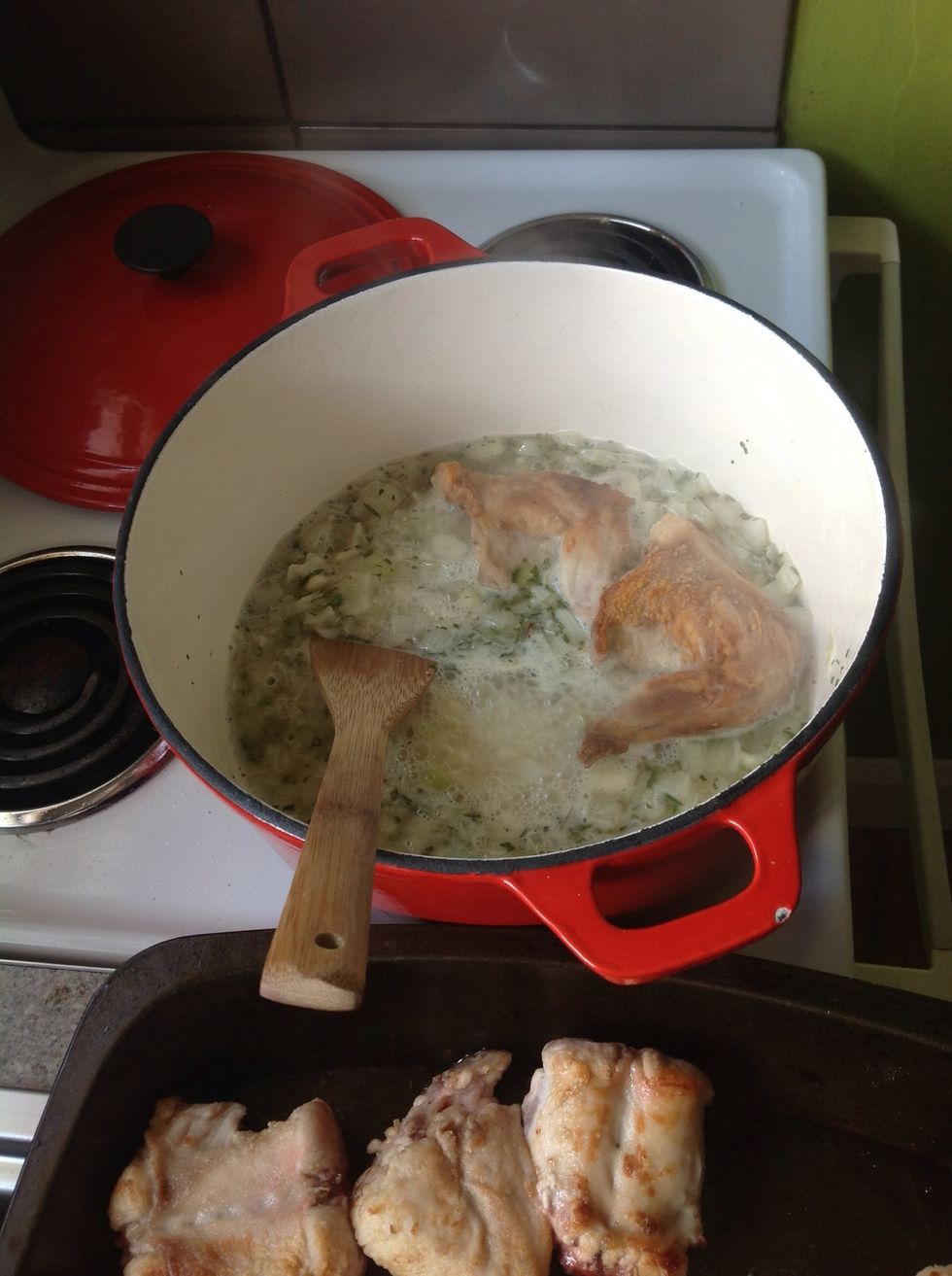 When the wine comes up to the boil add your rabbit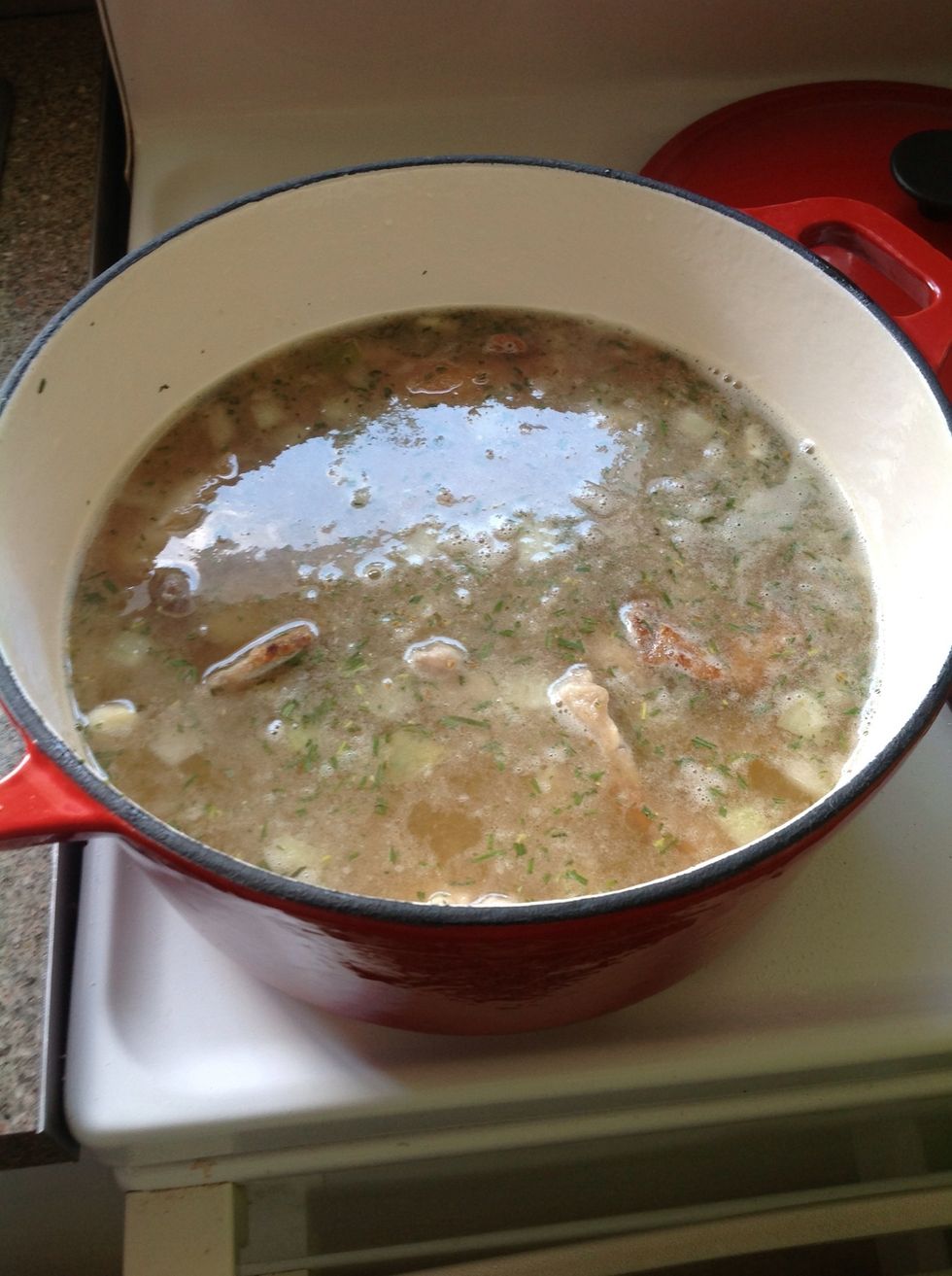 Cover with chicken stock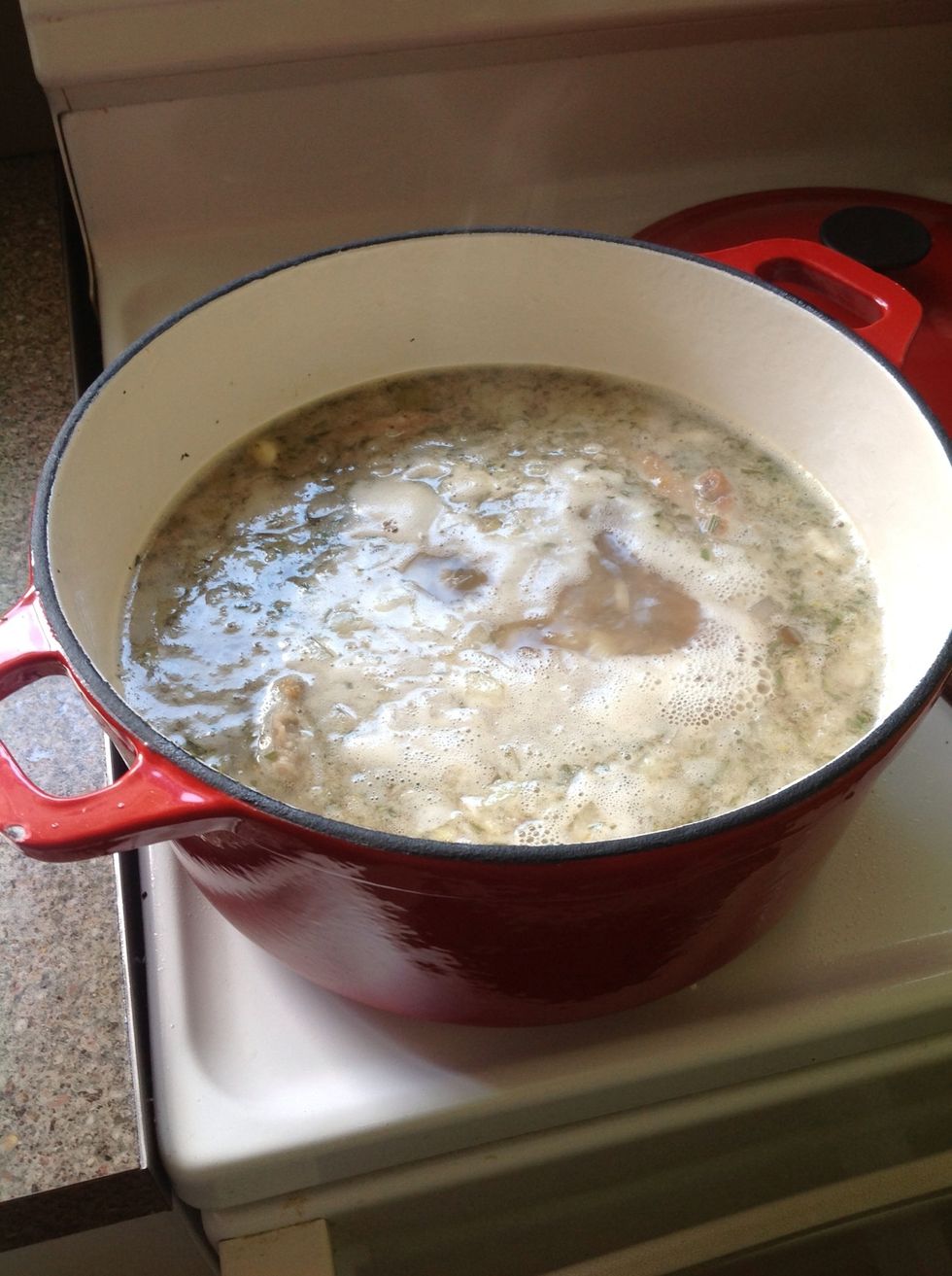 Bring back to boil, cover and place in oven 140-150c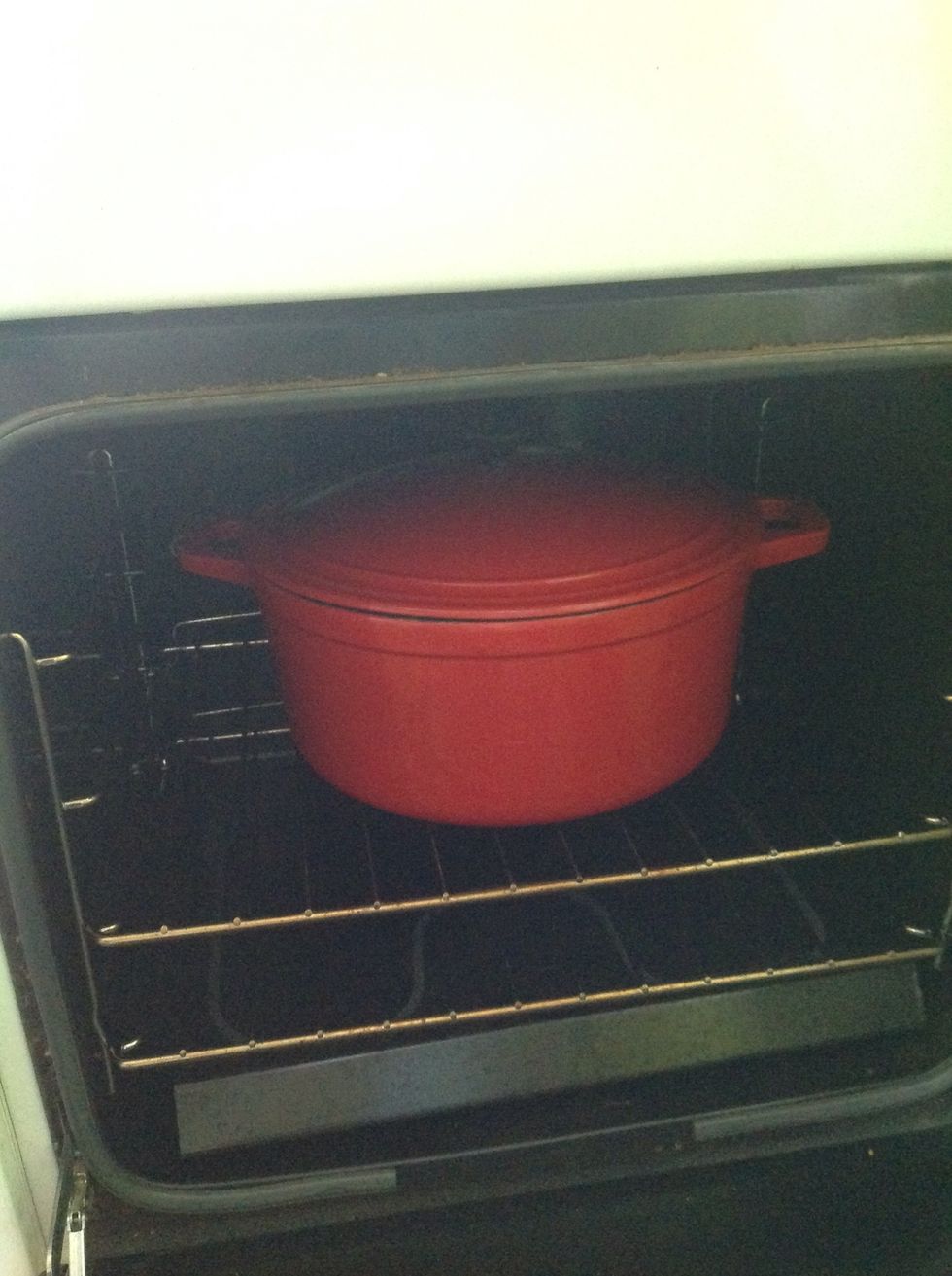 Leave for 1.5-2 hrs till falling of bone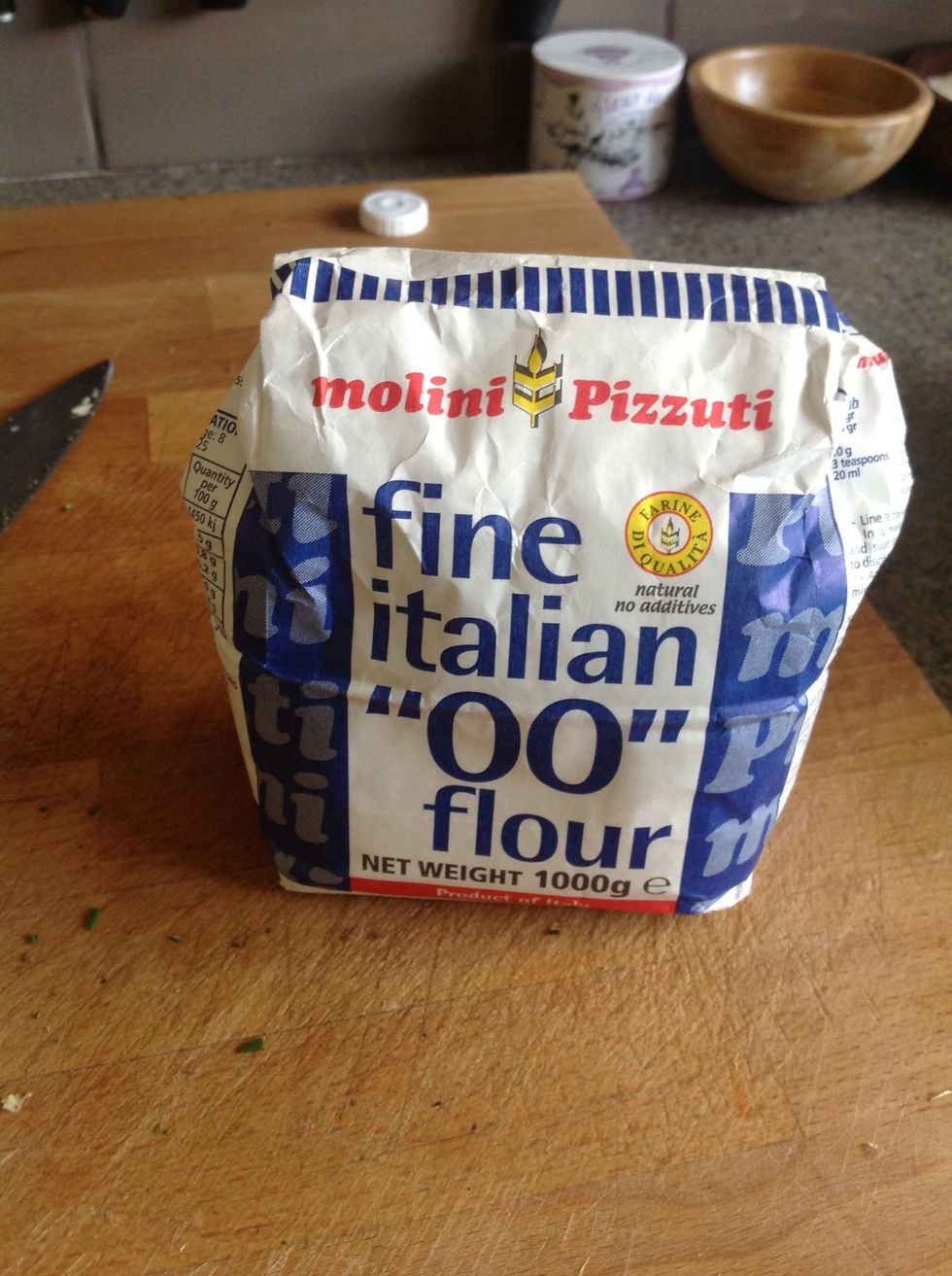 Next make your pasta, 300g flour and 3 whole eggs + pinch saffron mixed with a taste of warm water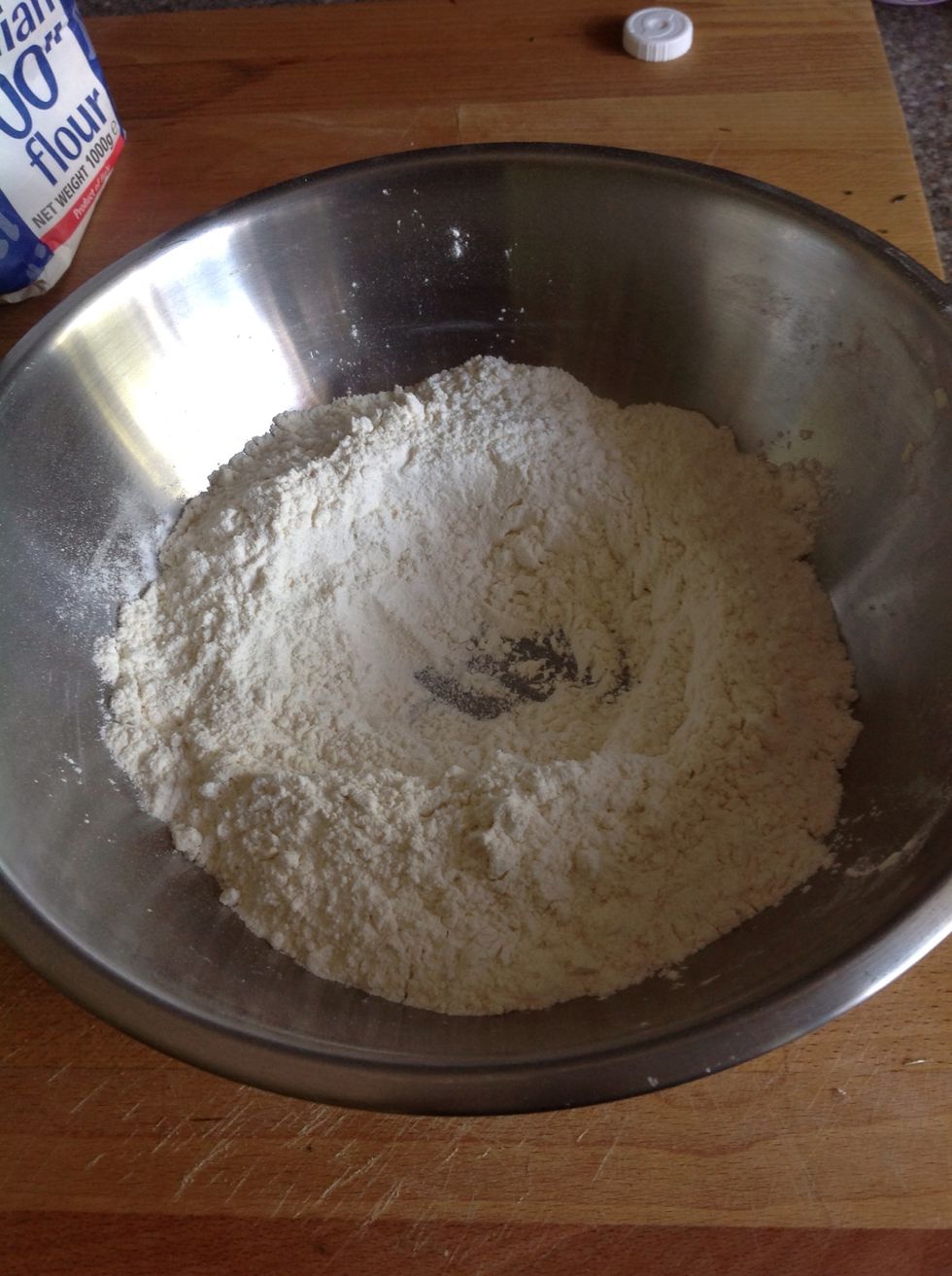 Flour with a well in the centre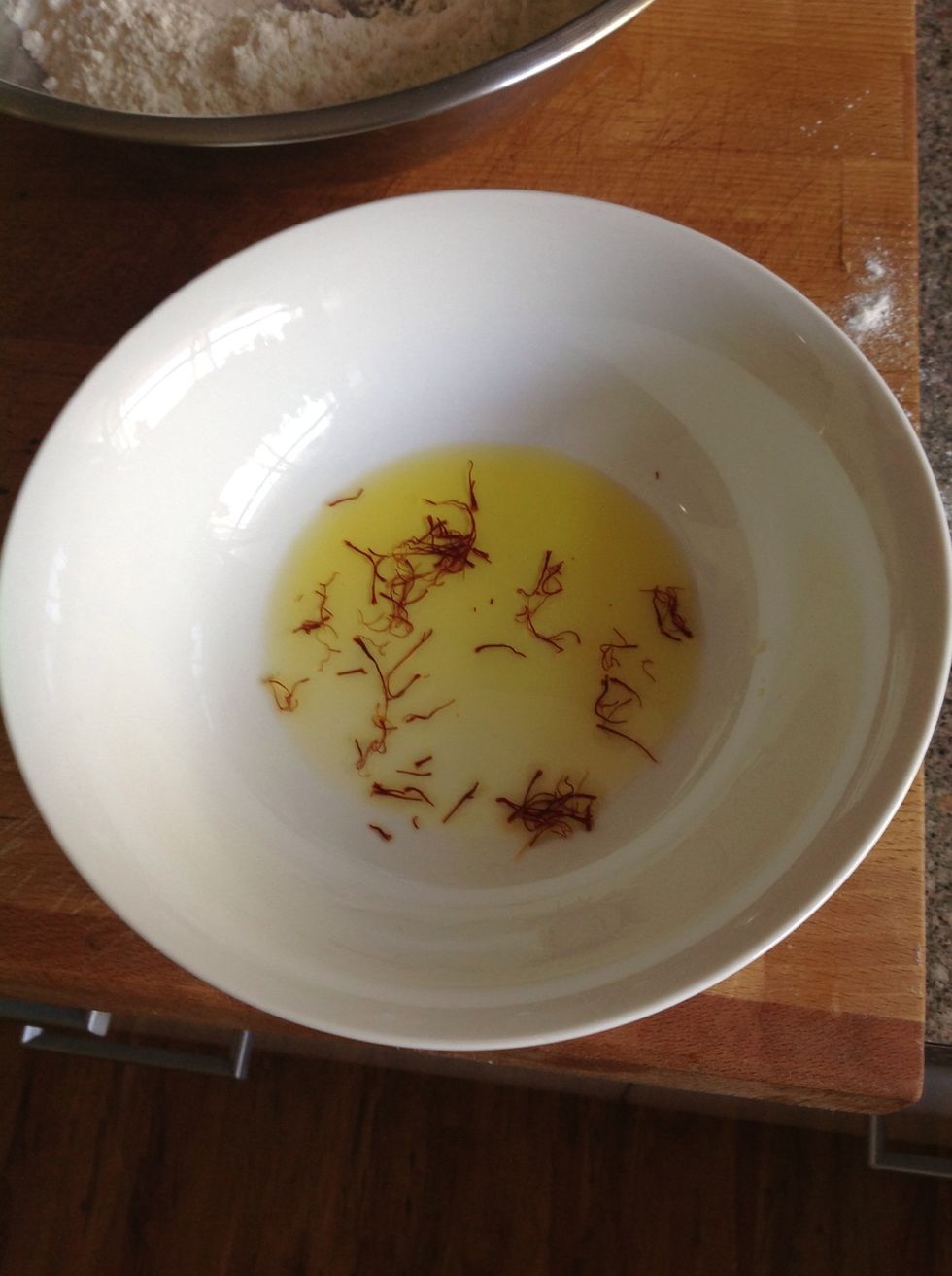 Mix saffron with 1/2 tsp warm water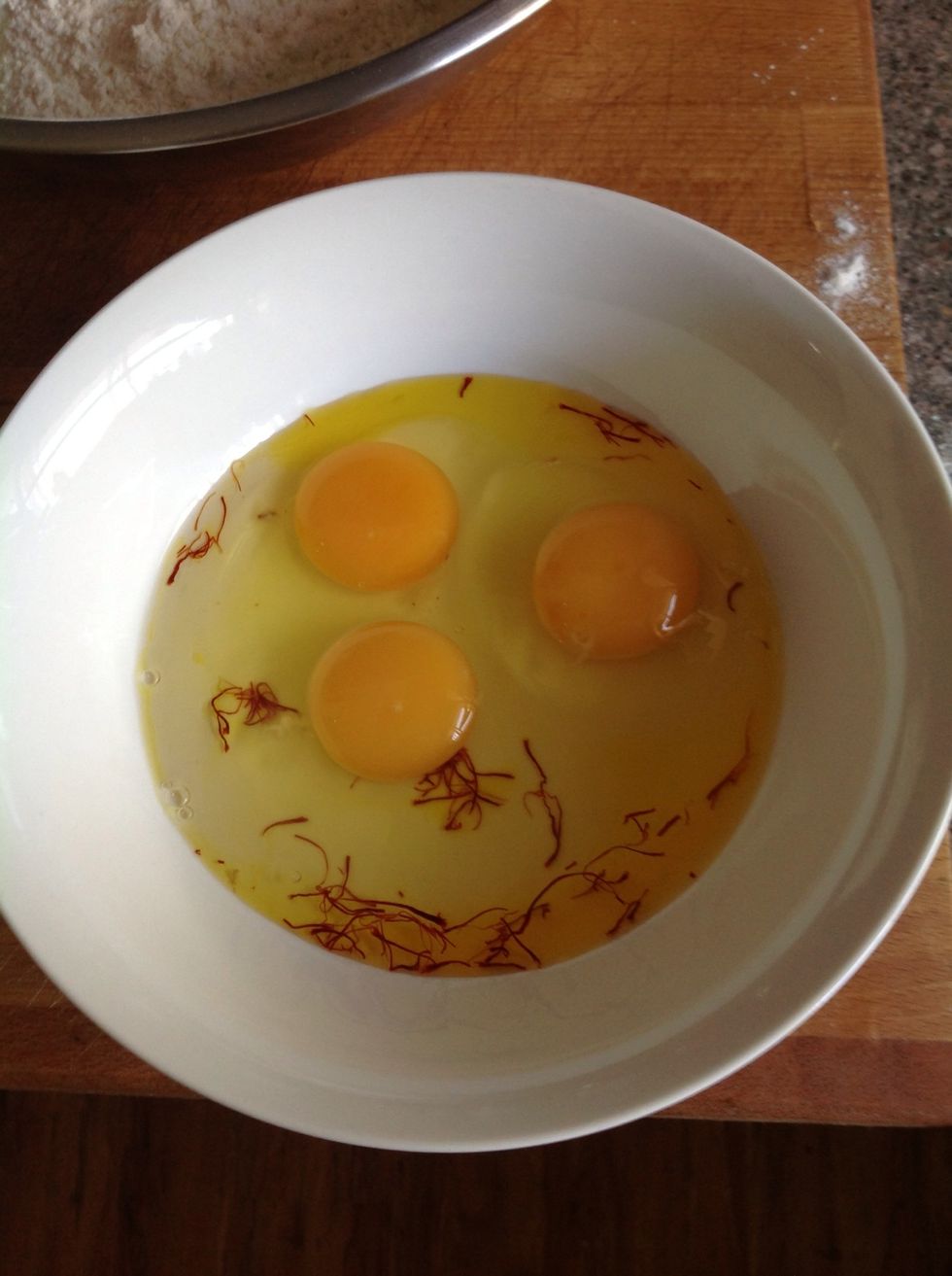 Add eggs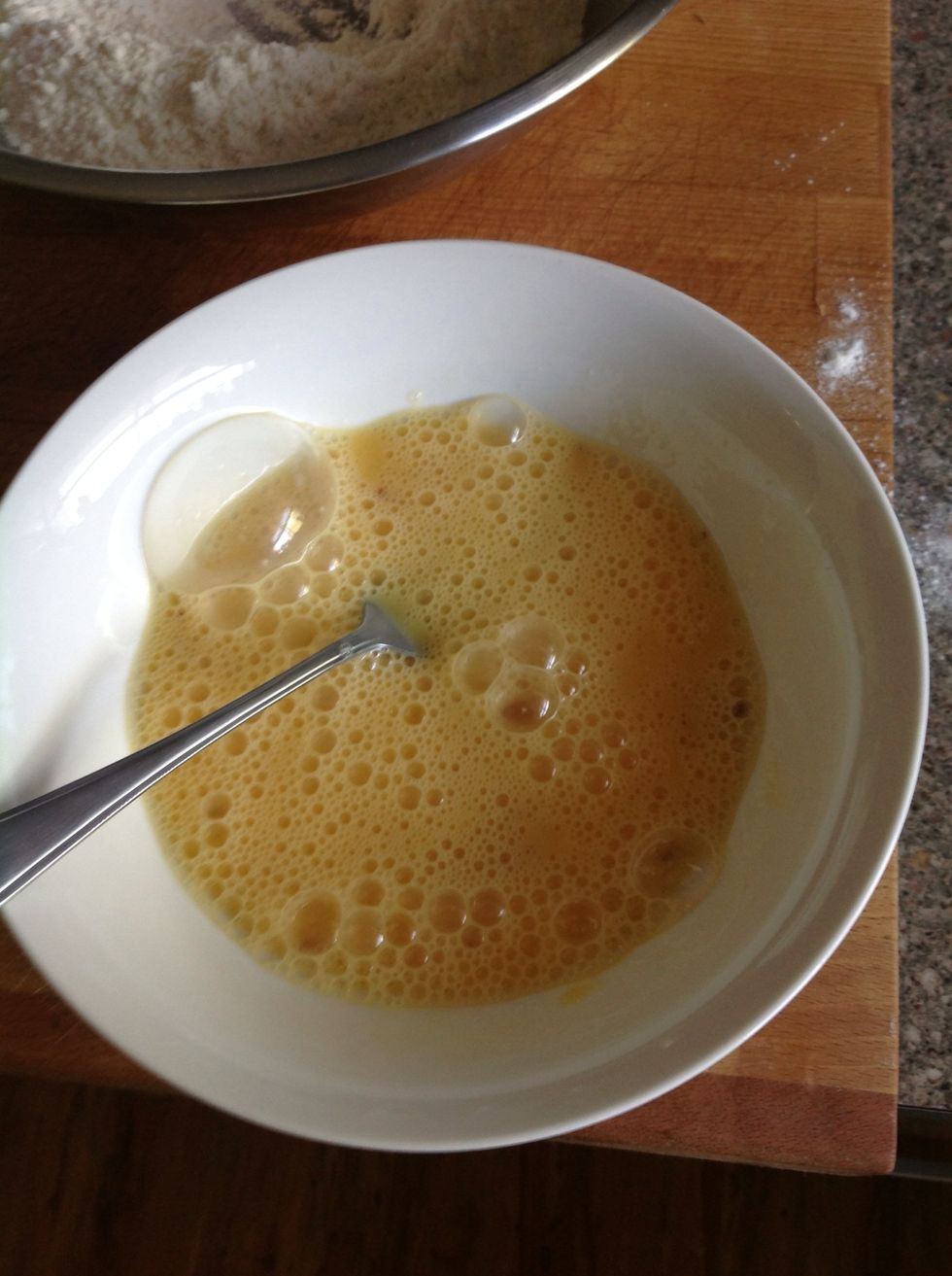 Whisk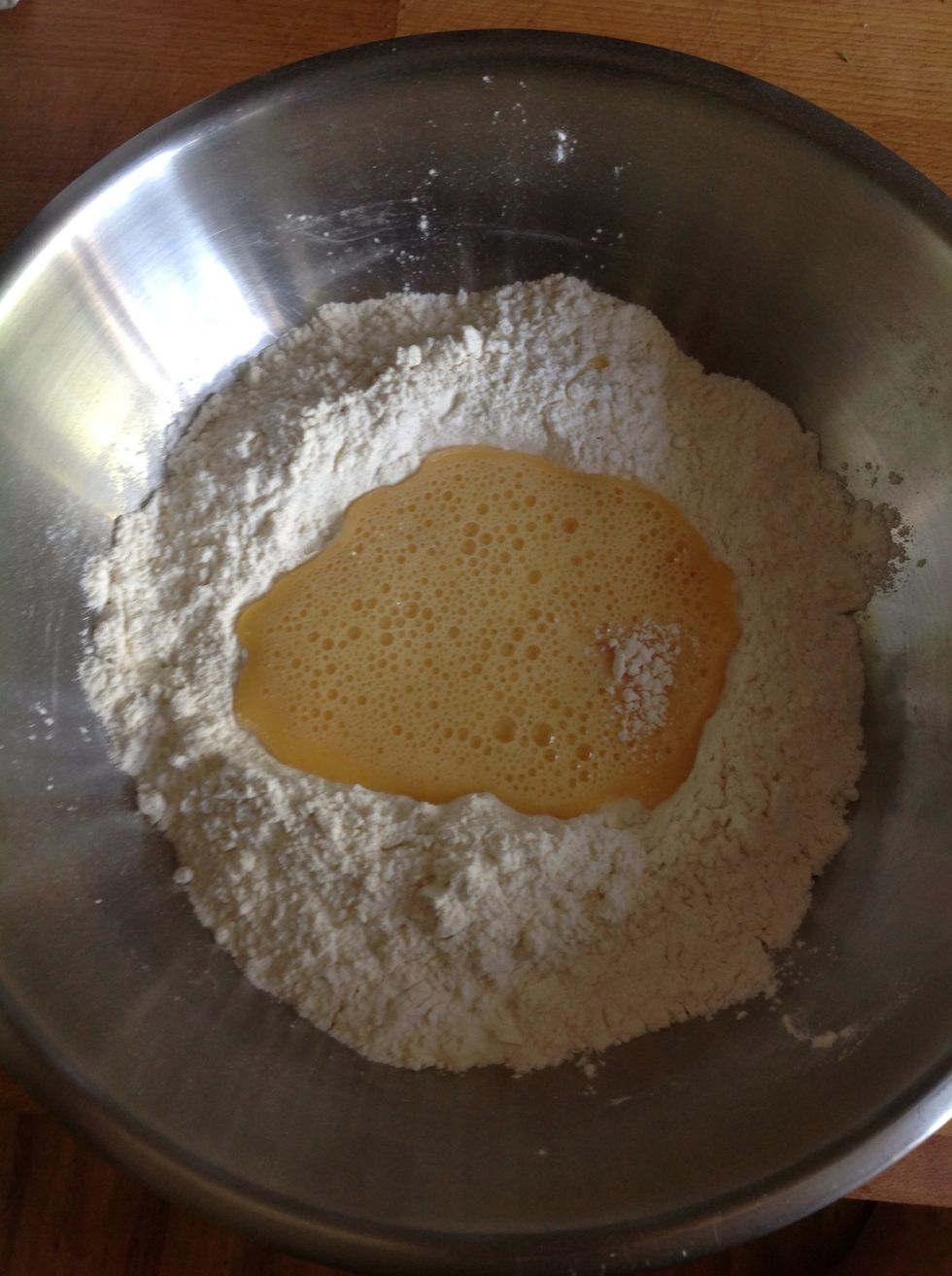 Add to flour
Stir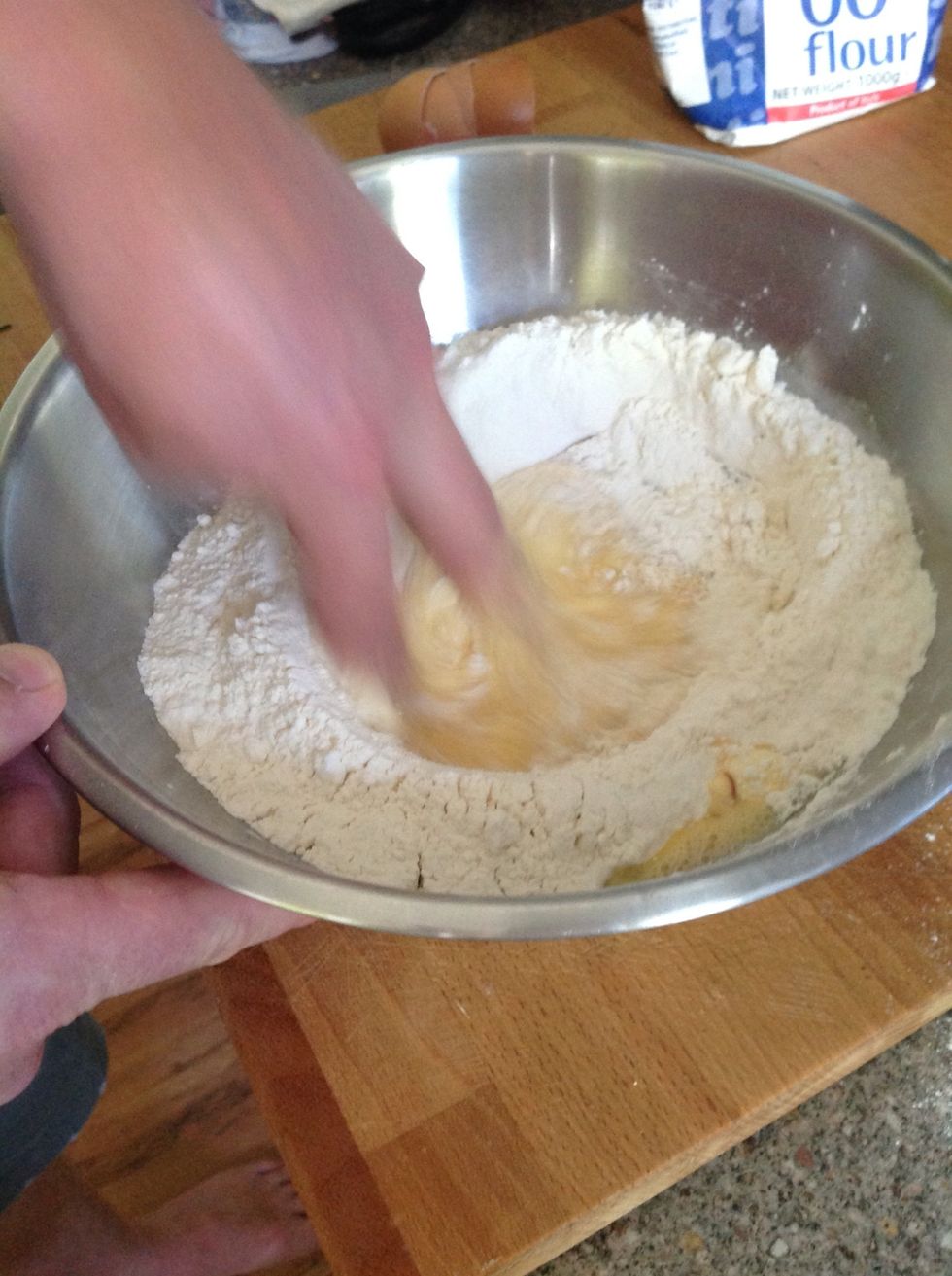 Stir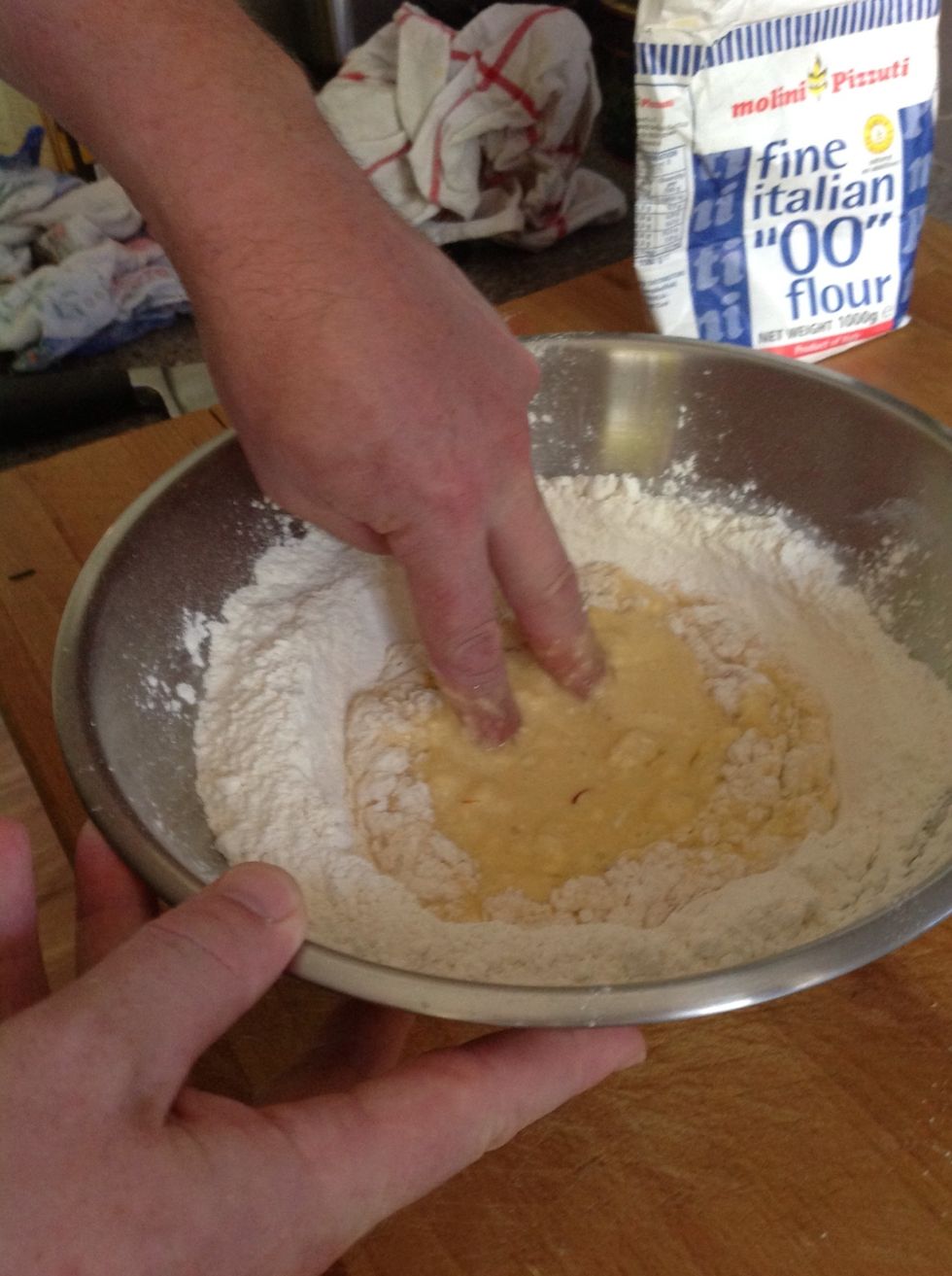 Stir until it starts coming together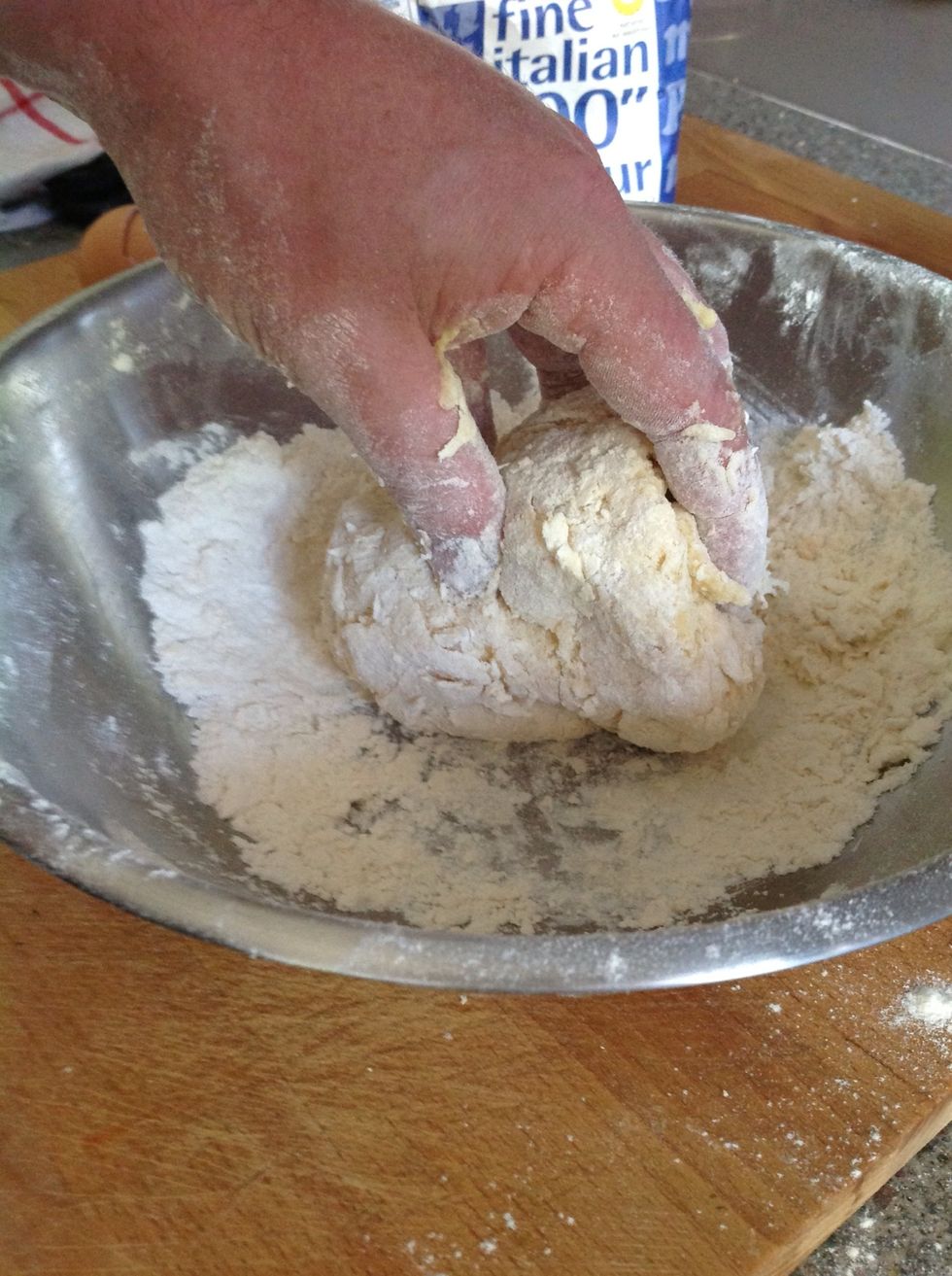 Like this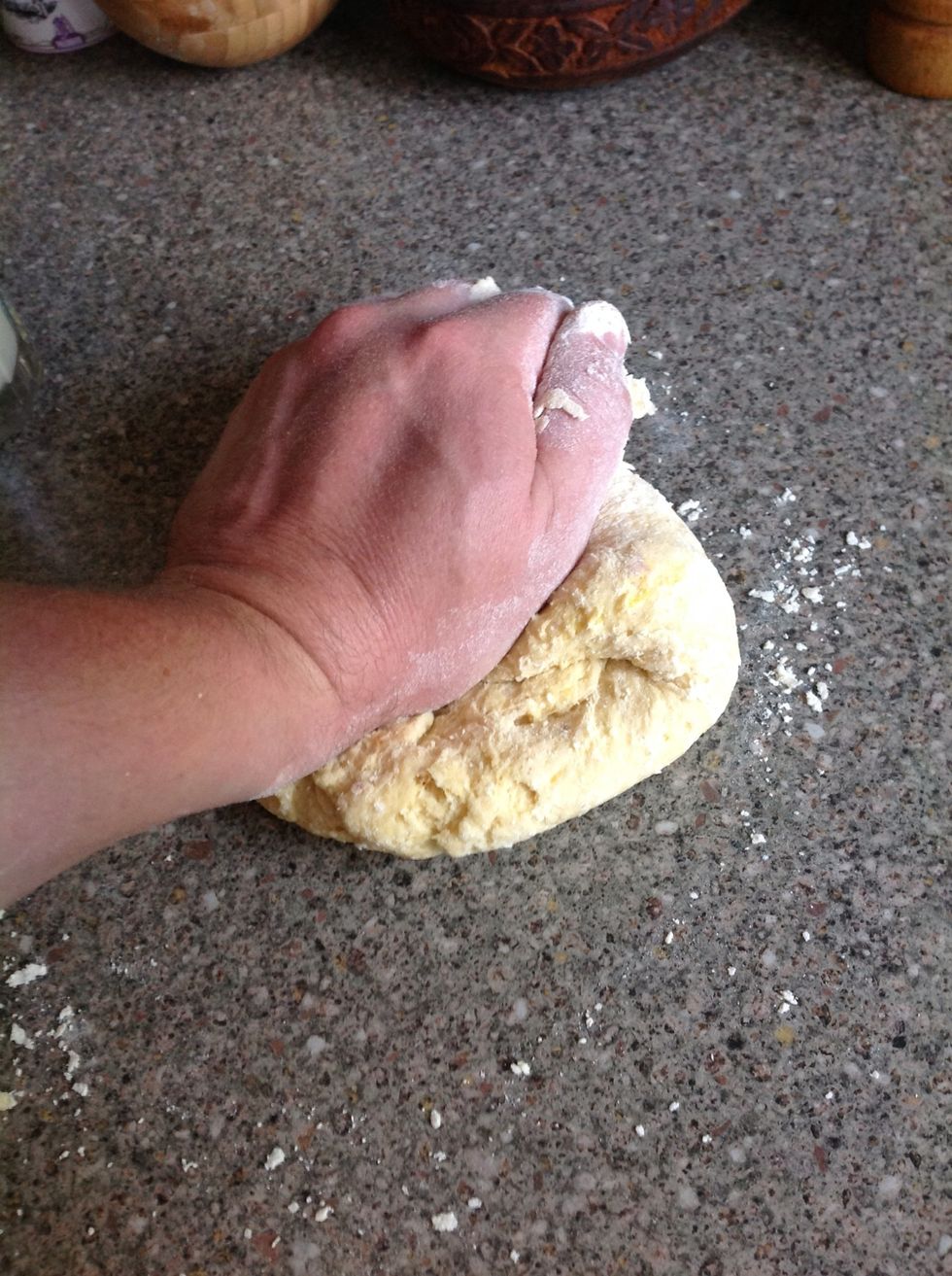 Knead until it turns beautiful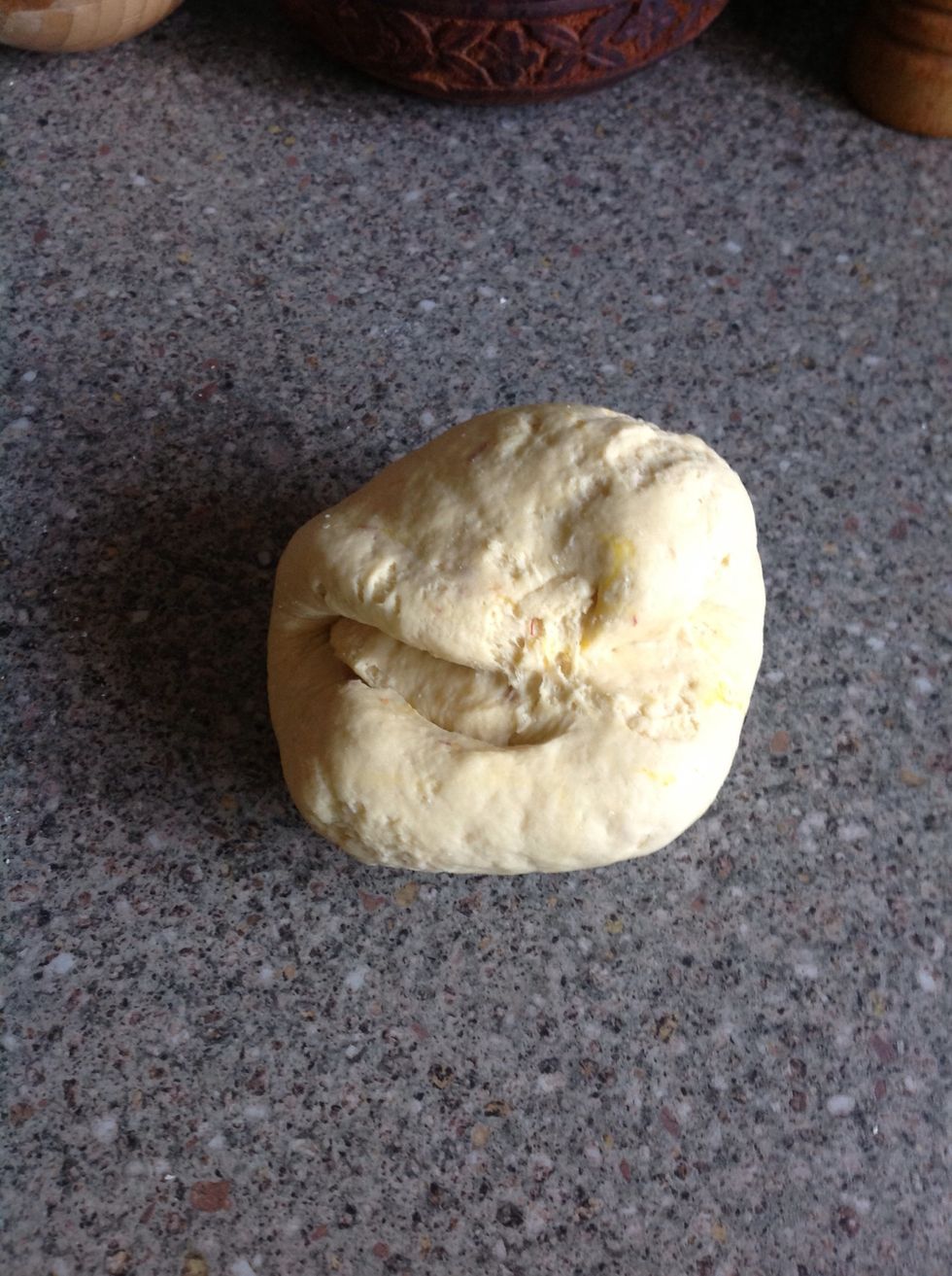 Nearly there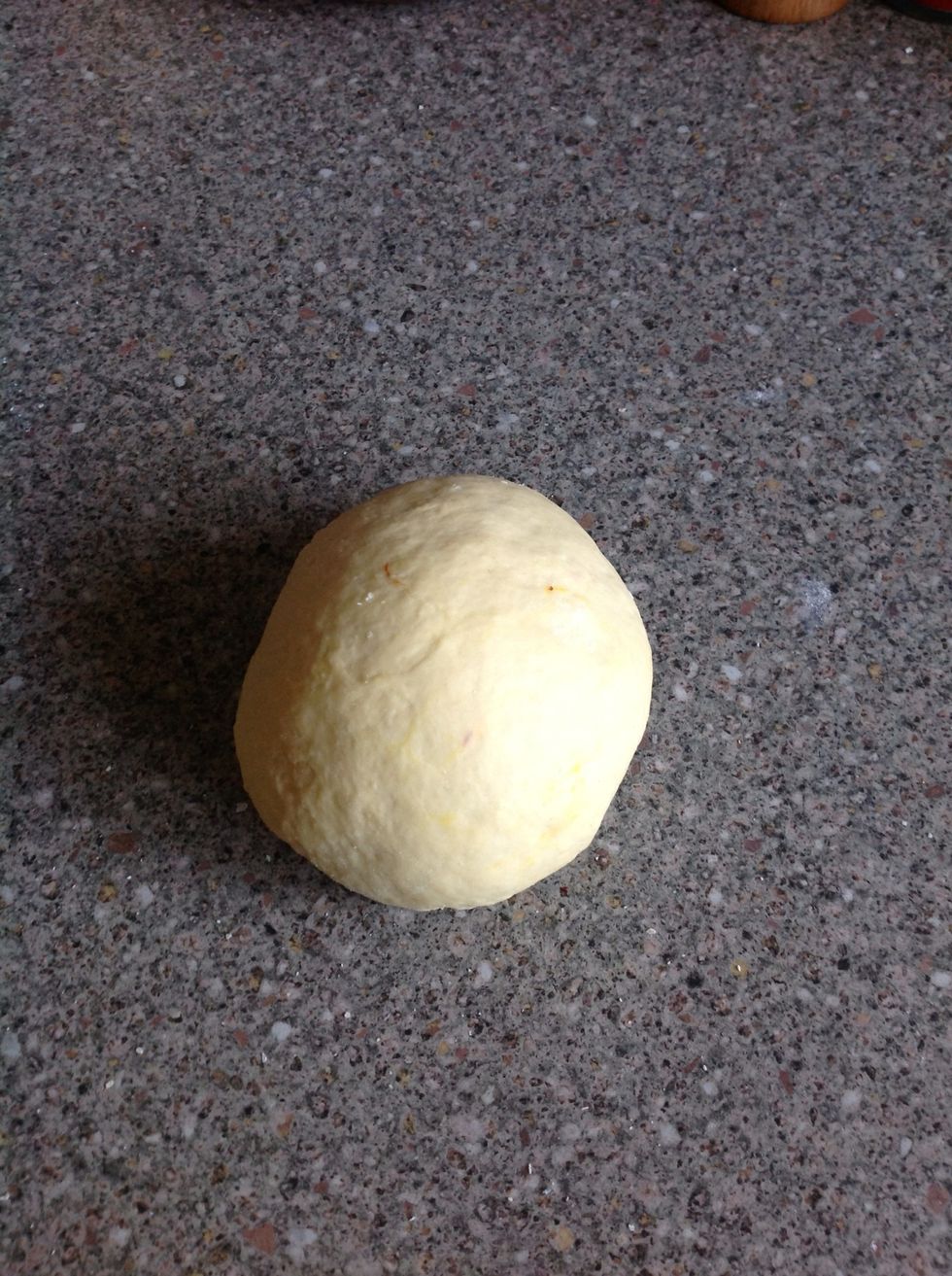 Nice and shiny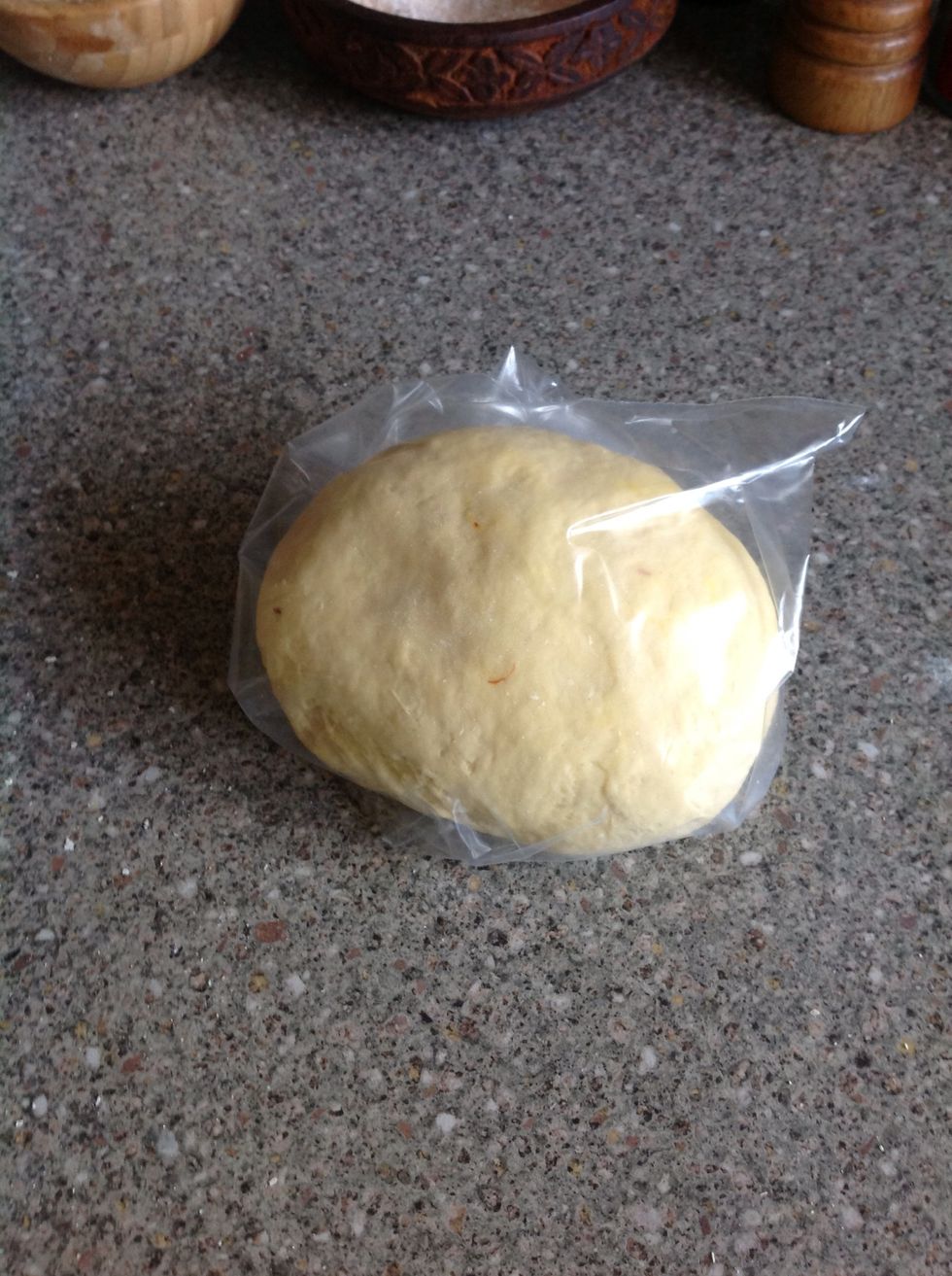 Wrap and rest for 15 min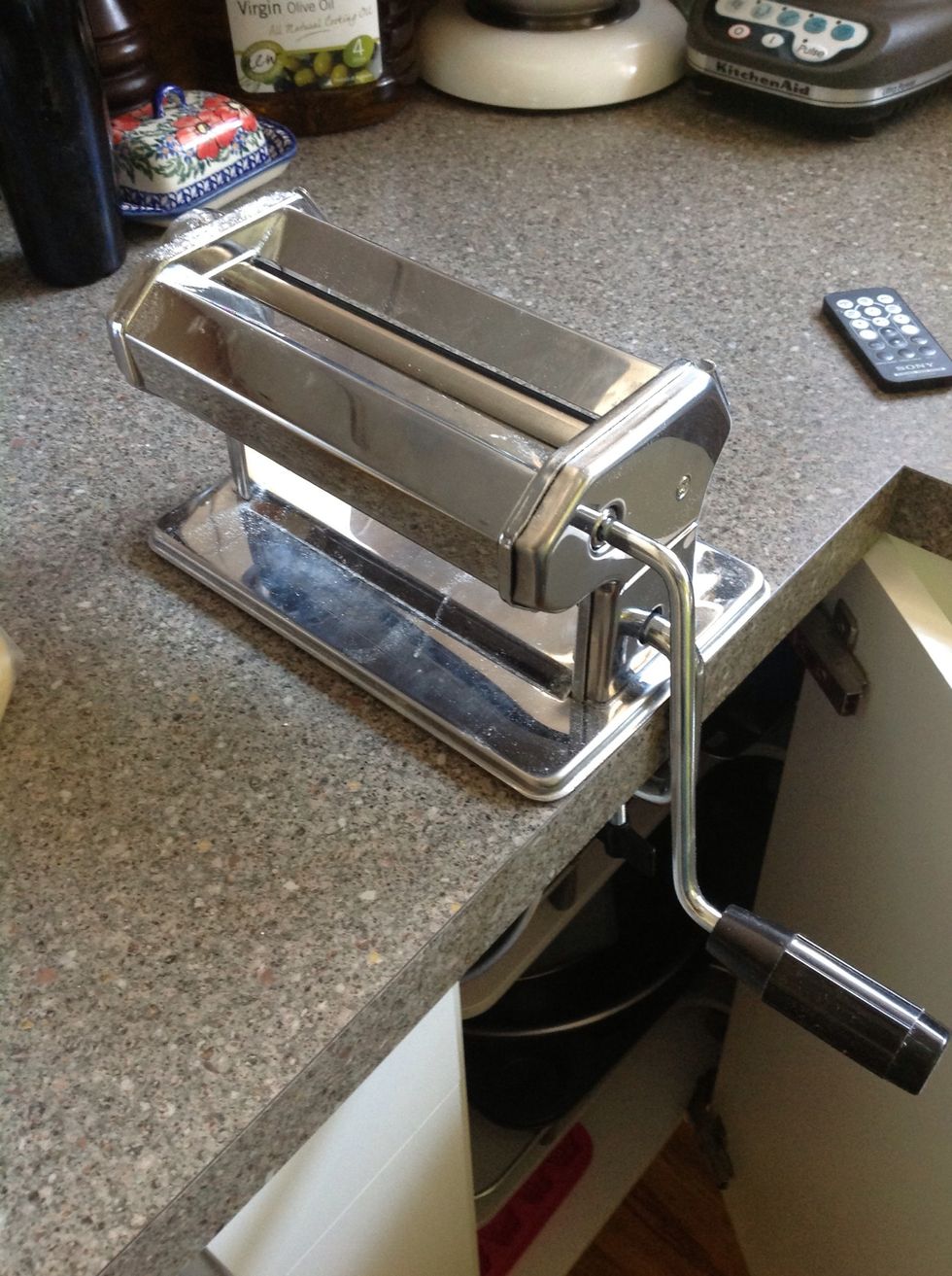 Set up your pasta machine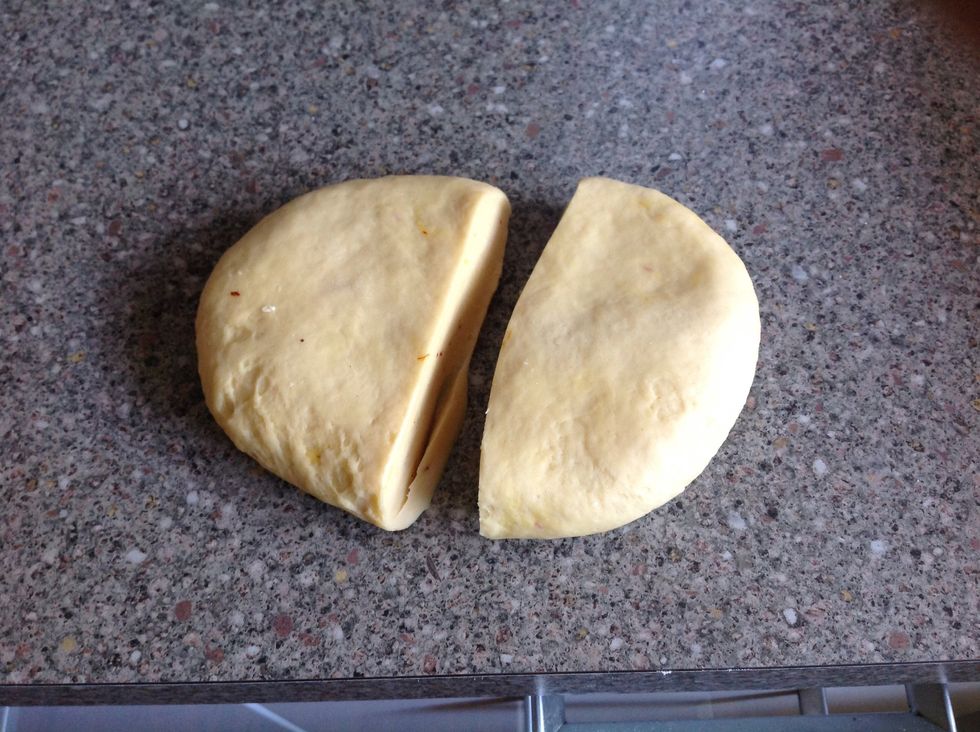 Cut pasta in half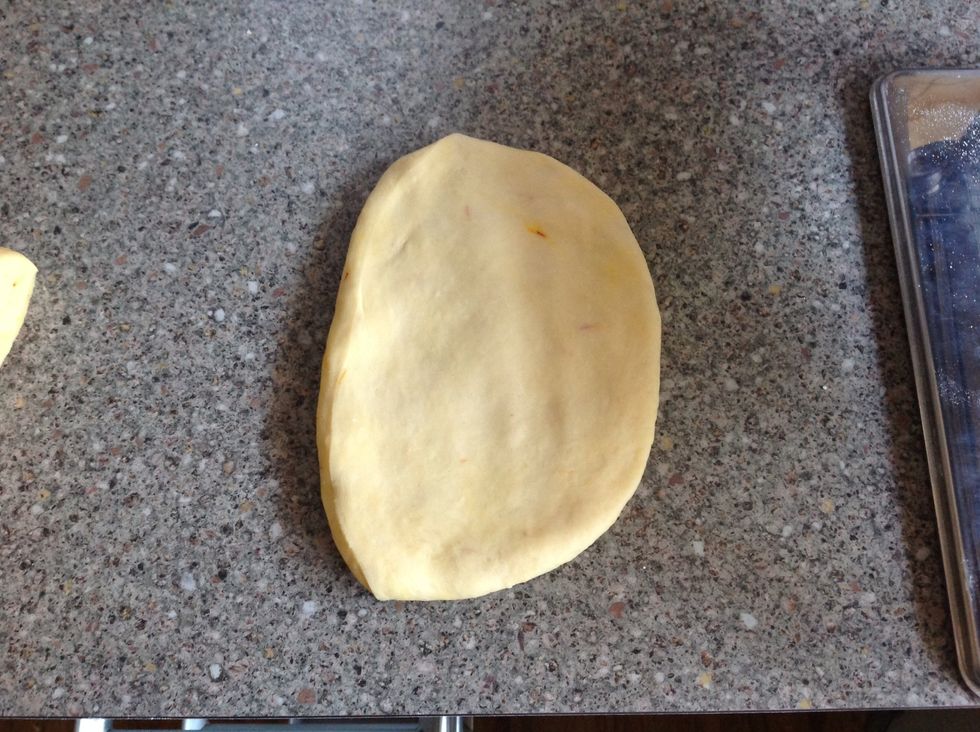 Press out so its kinda looks like a flattish rectangle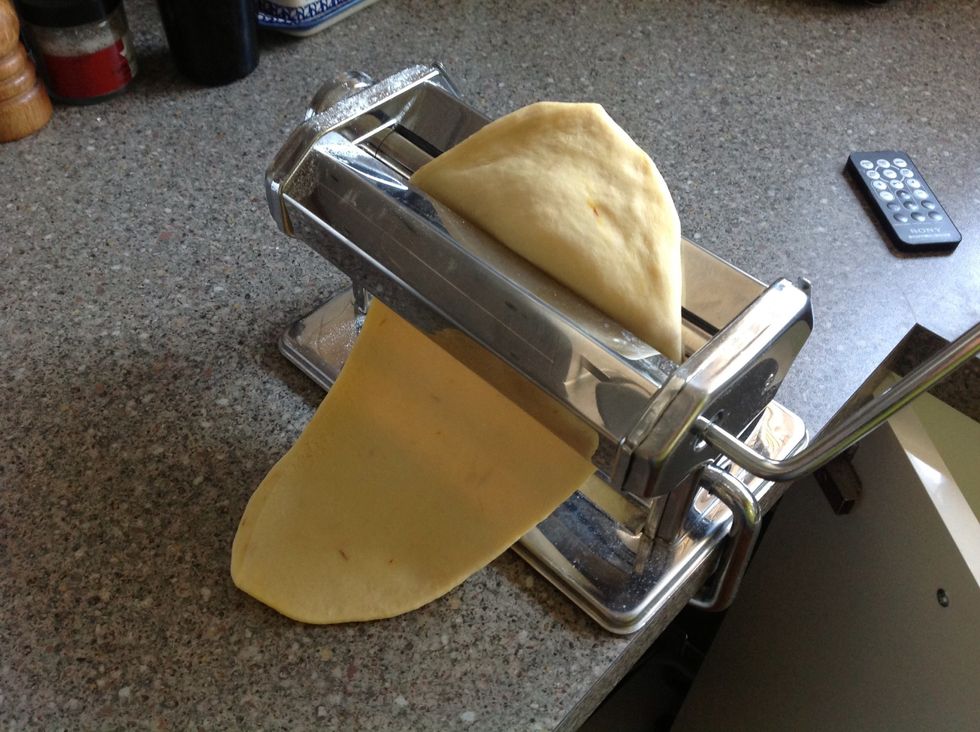 Start putting through your machine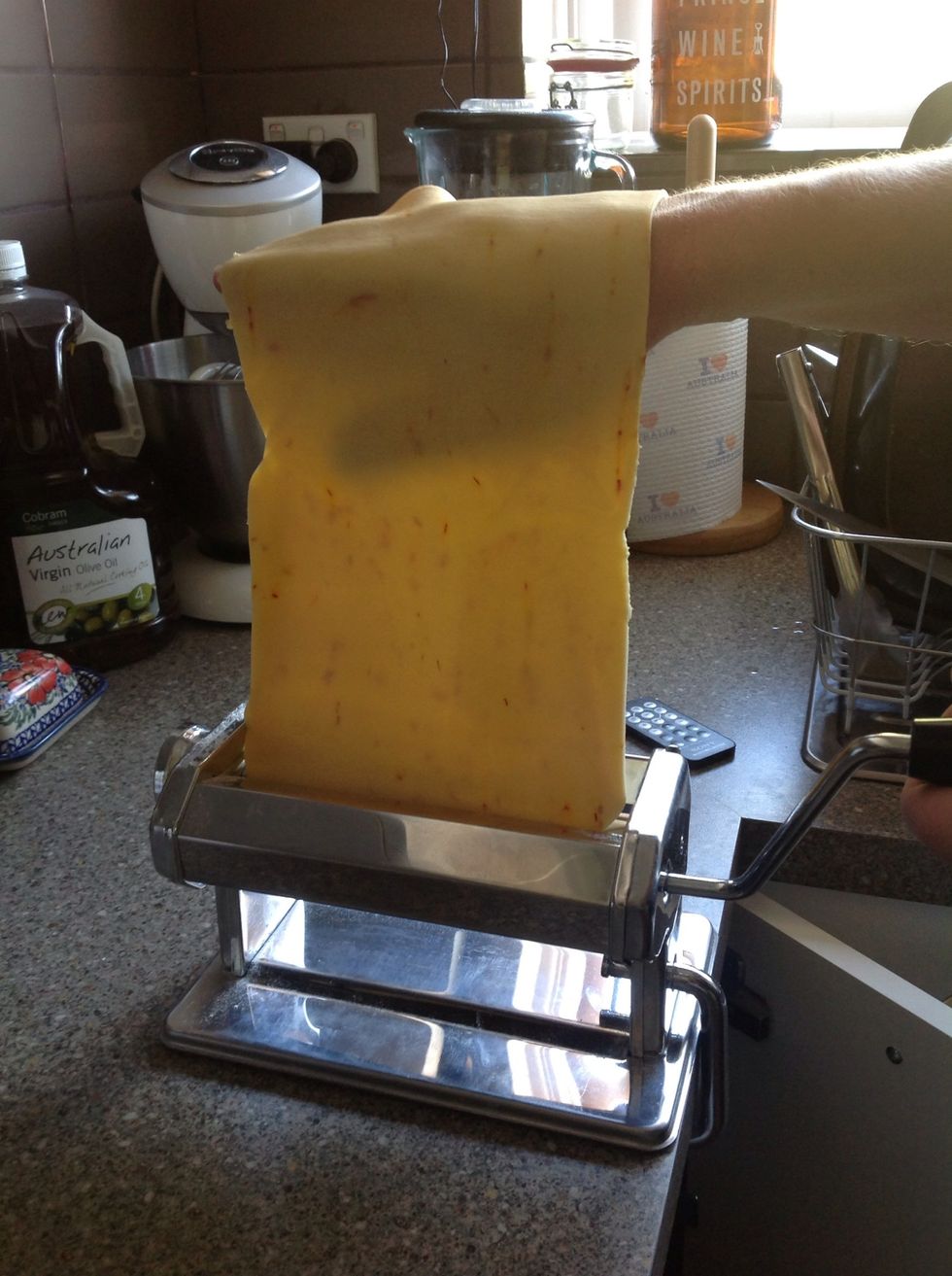 5-6 times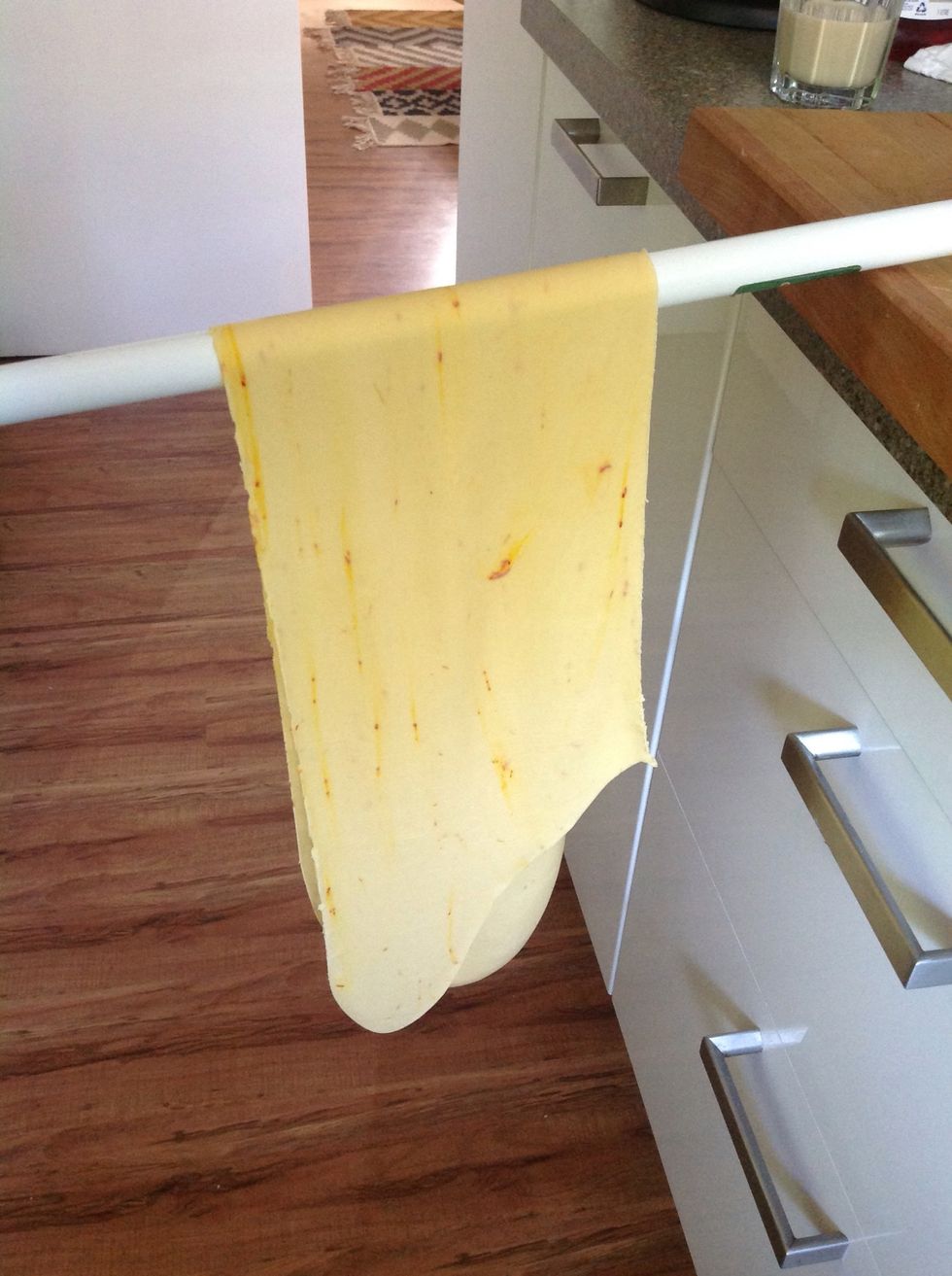 Hang so it dries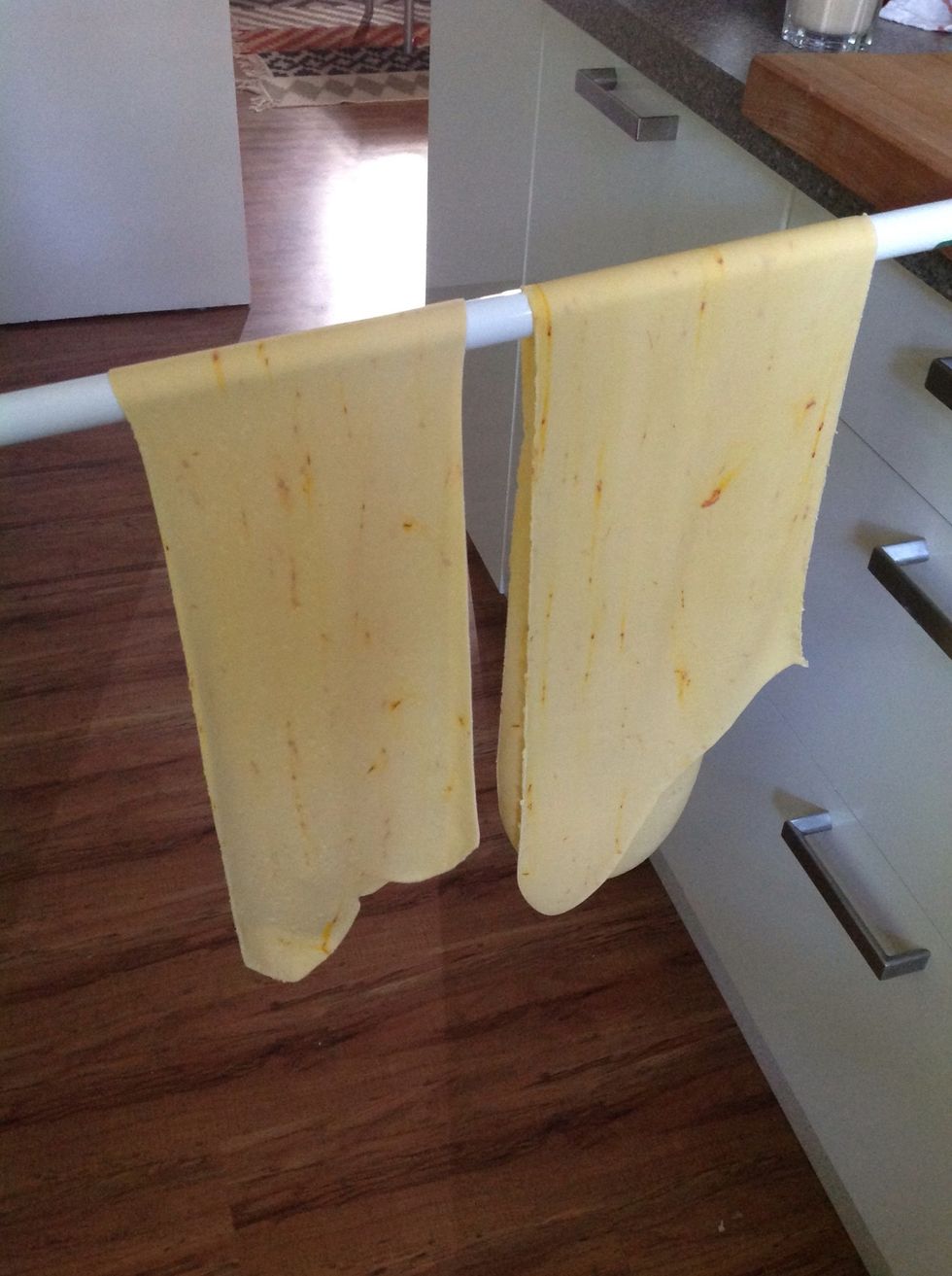 Leave to dry and sort your rabbit
When rabbit is cooked remove from casserole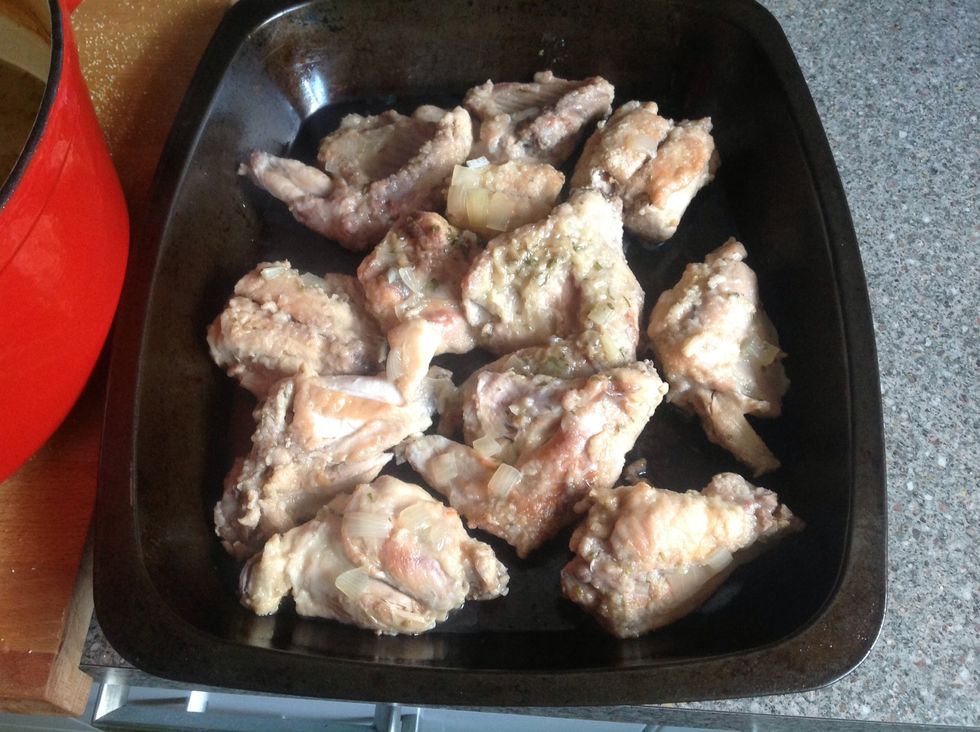 Leave to cool, then pick off the meat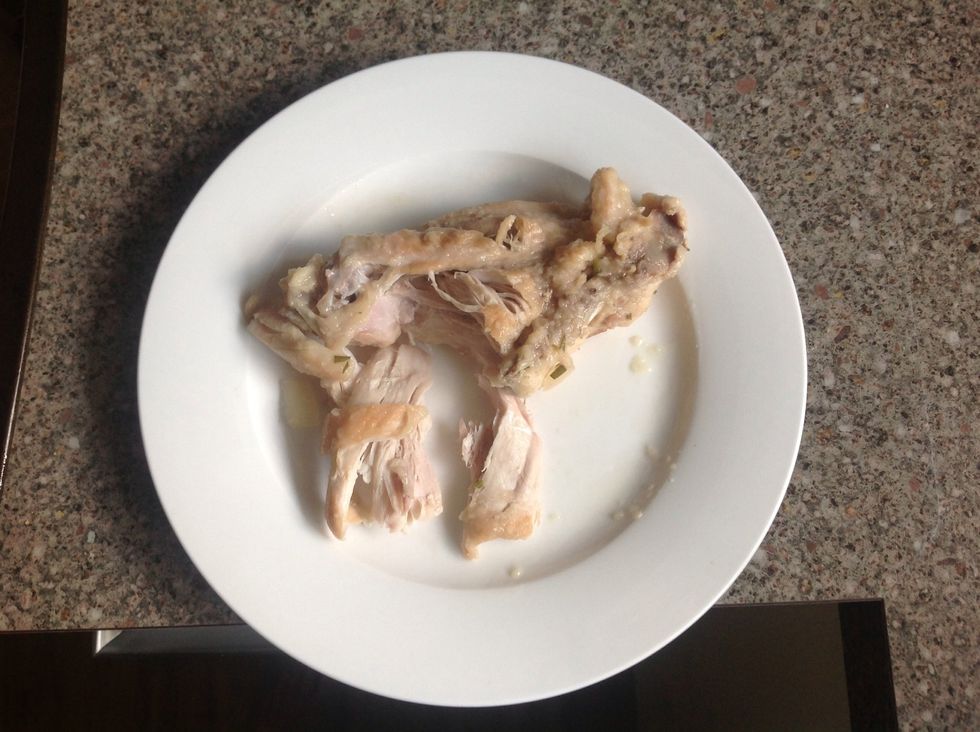 Like this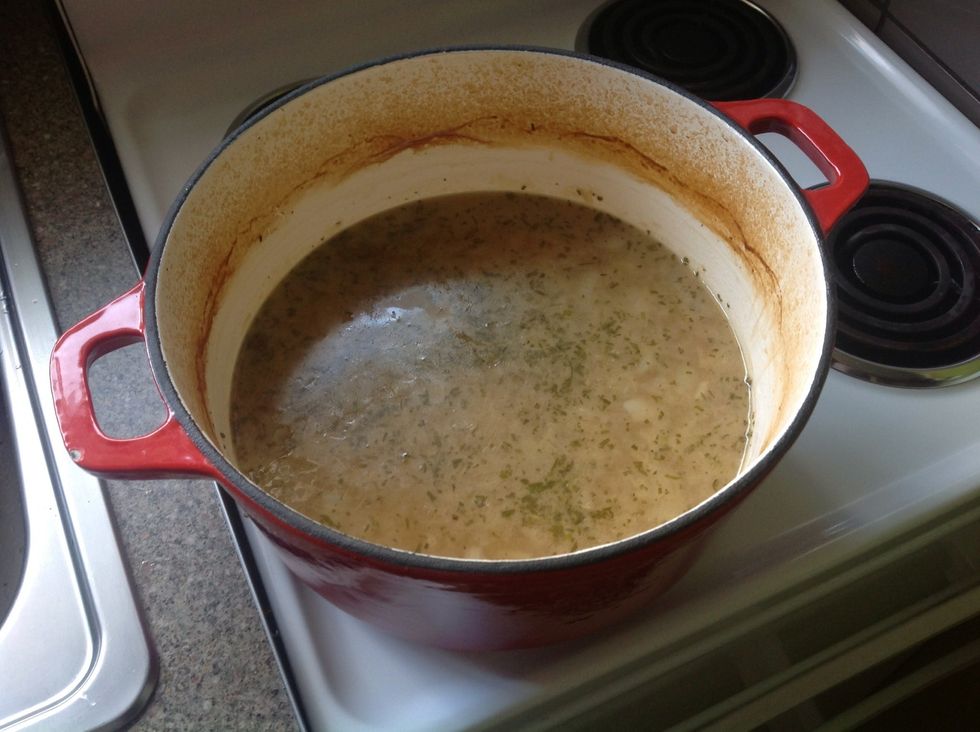 Put sauce back on to reduce by half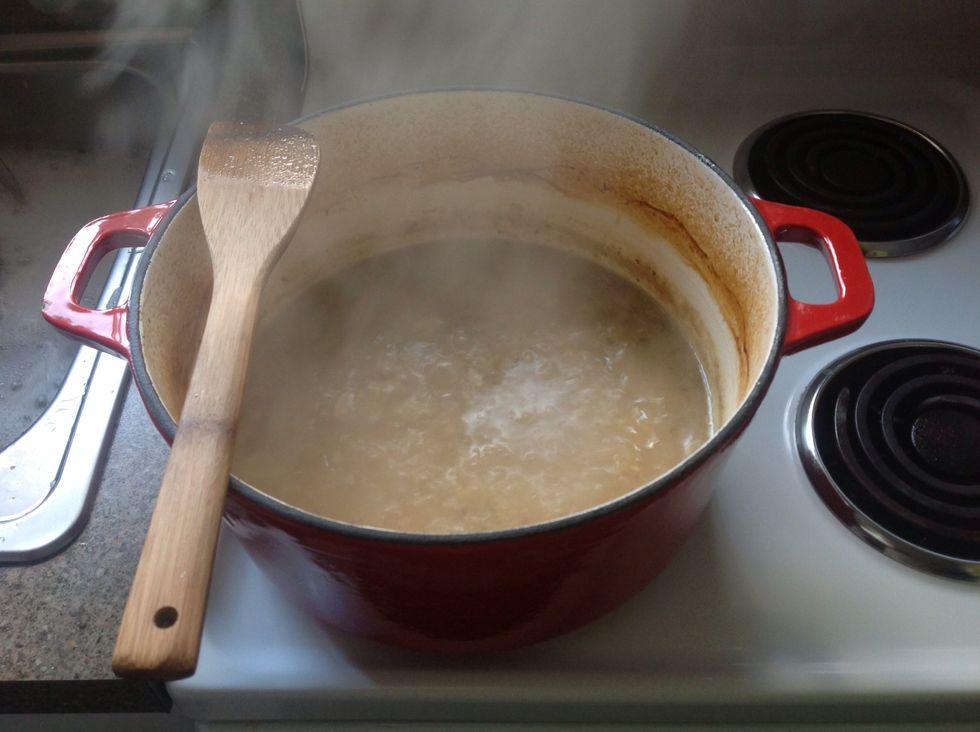 Sauce nearly there!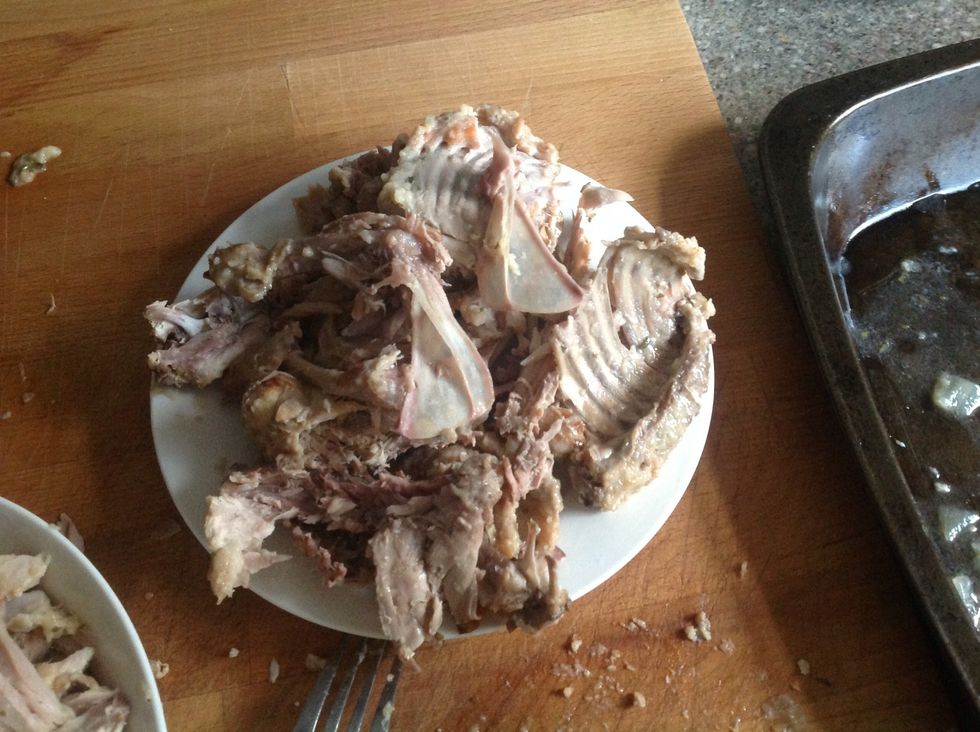 Just bones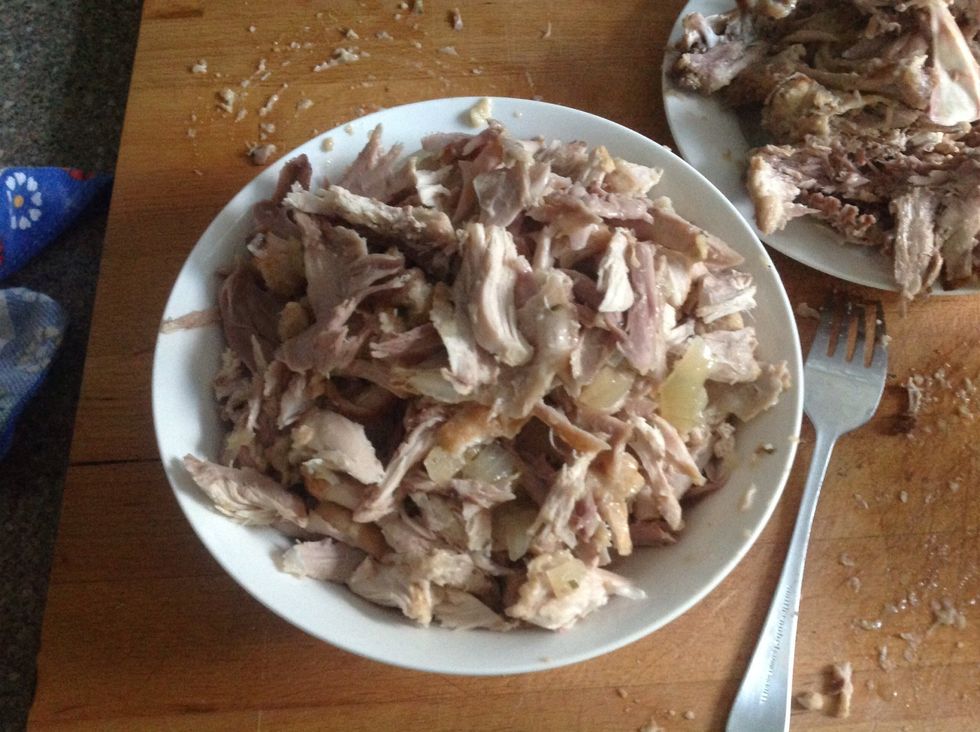 Loads of meat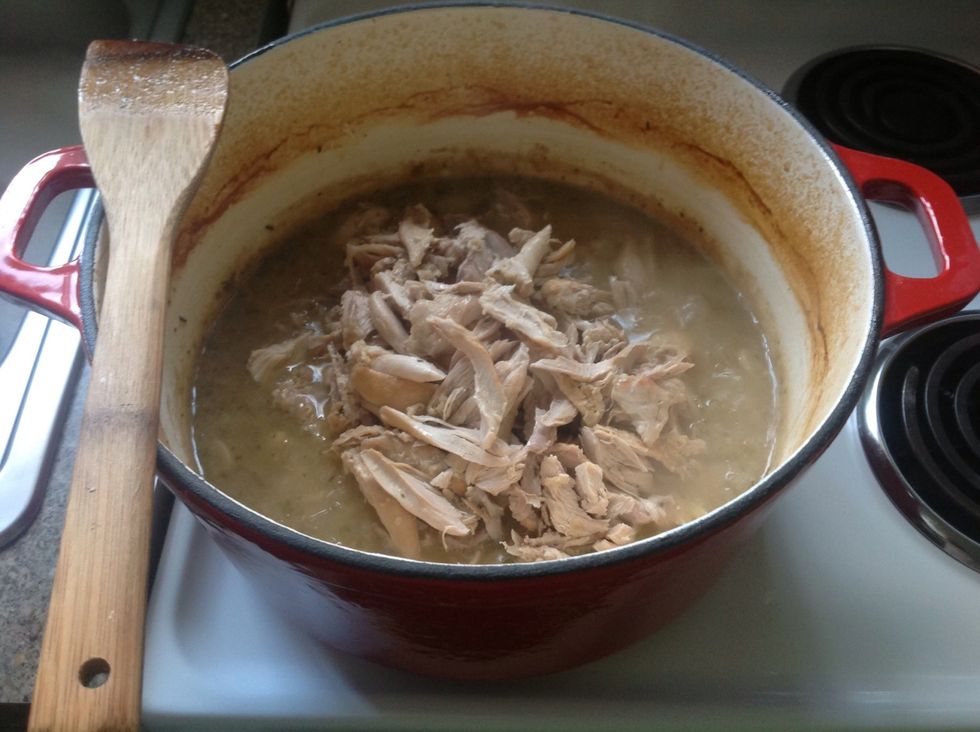 Add the rabbit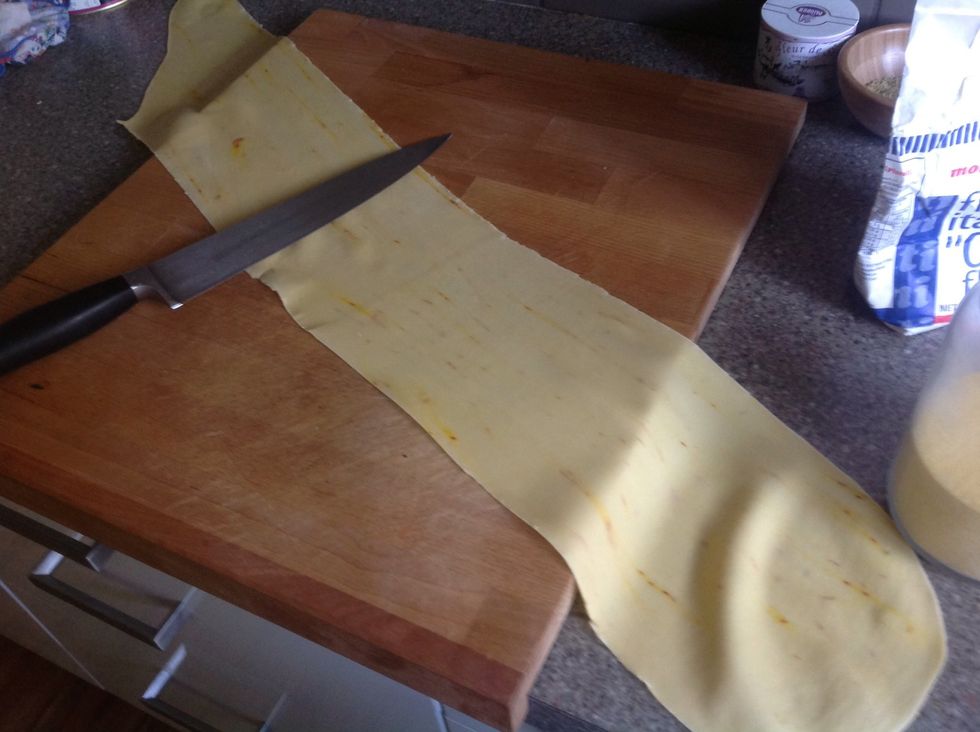 Place on board and hand cut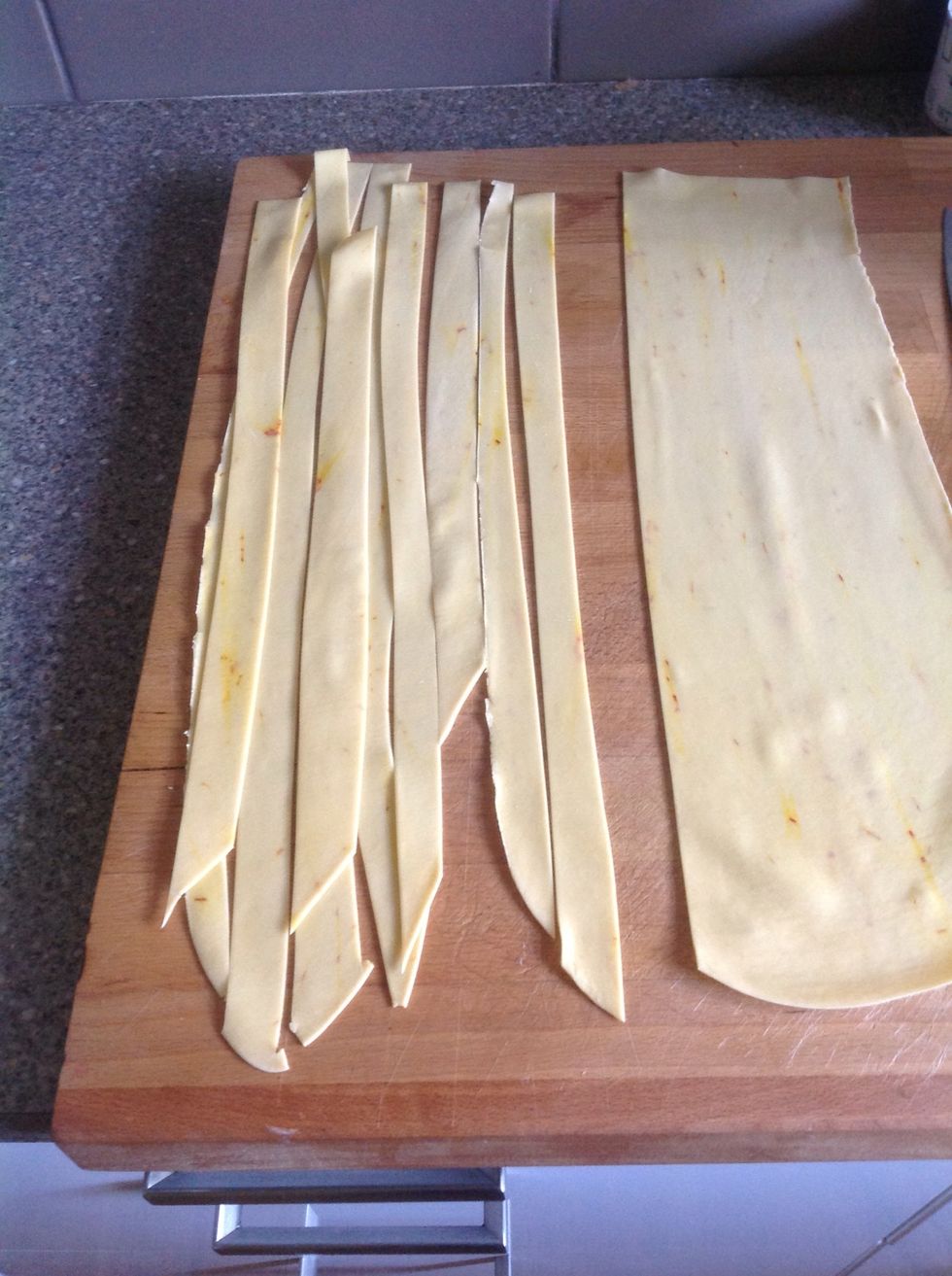 Like this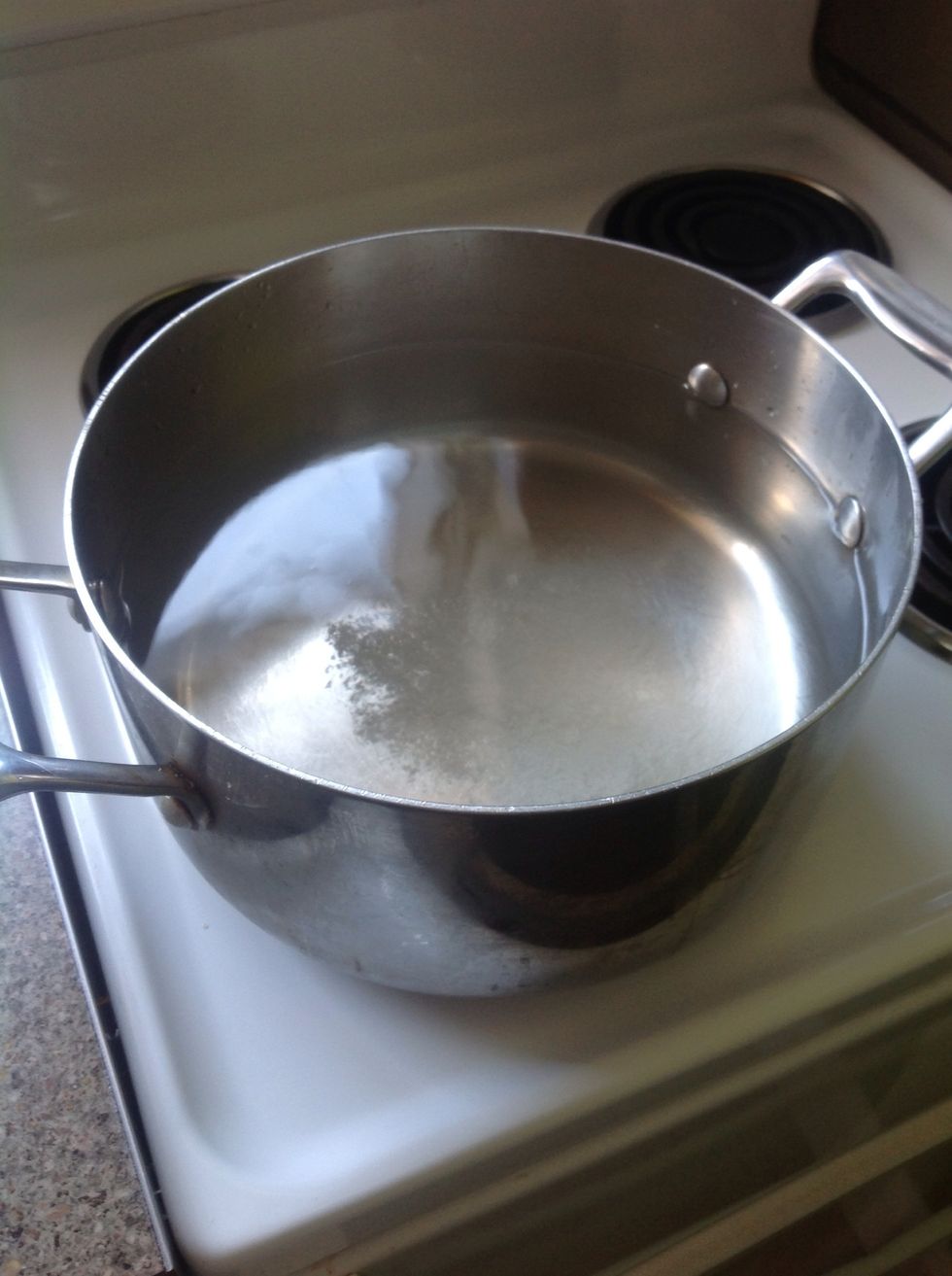 Put water on to boil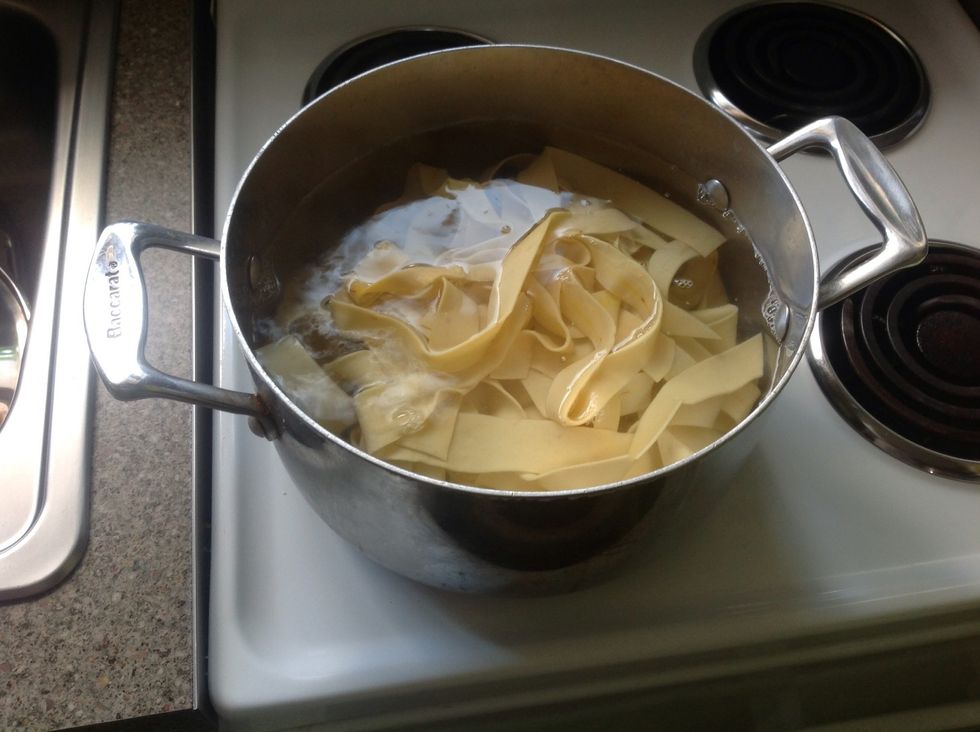 When boiling add pasta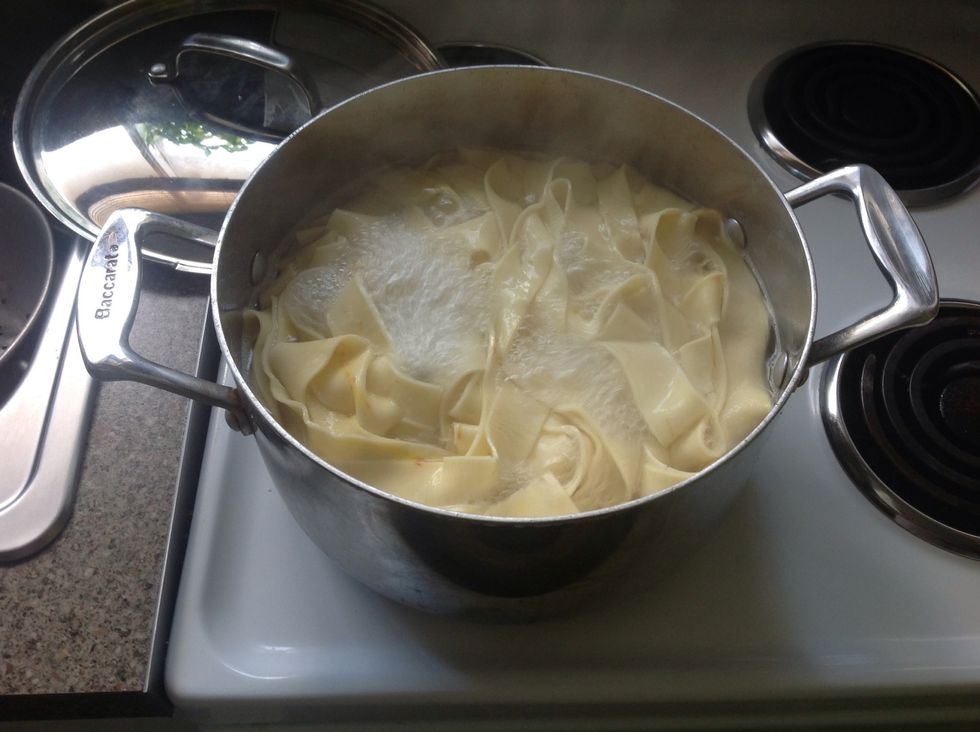 Pasta nearly done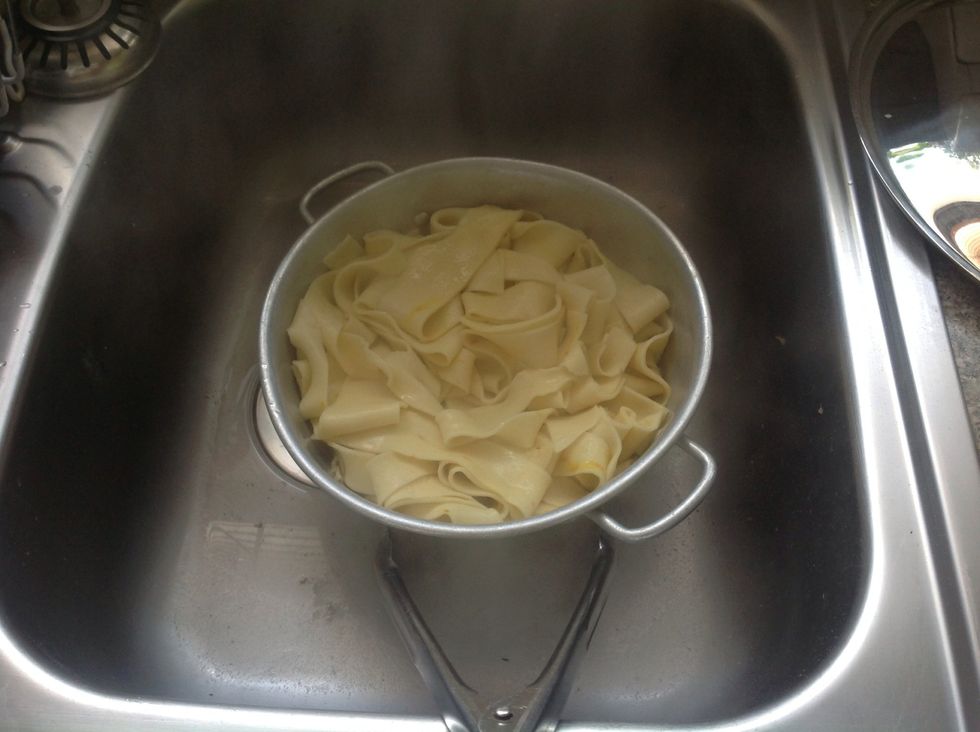 Drain pasta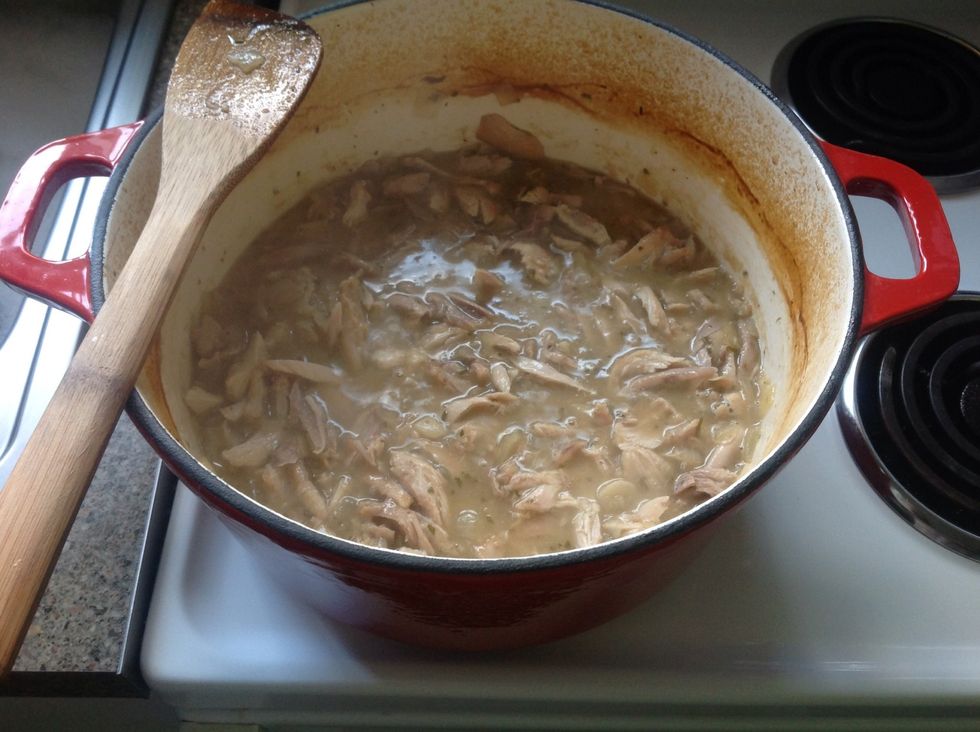 Season the rabbit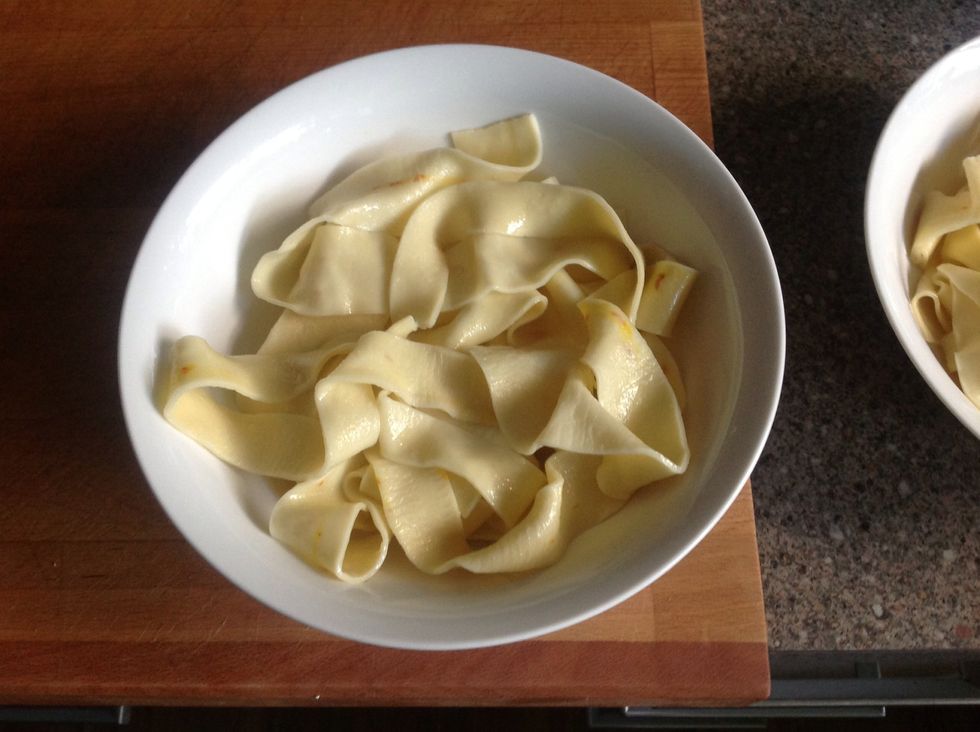 Bowl up pasta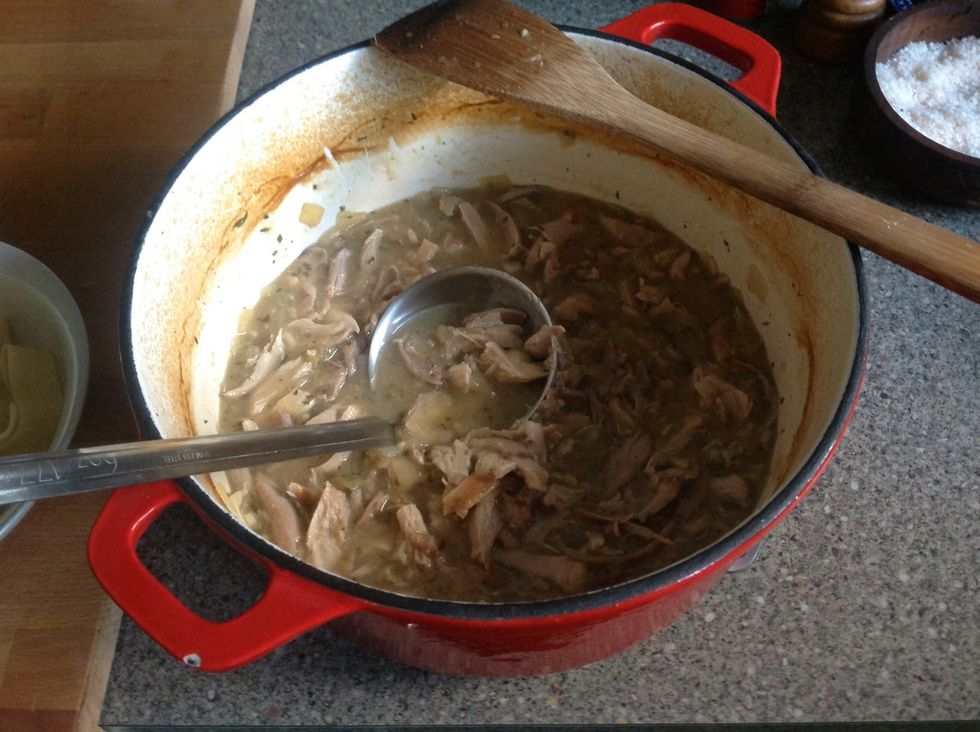 Ladle the rabbit into your bowls
Like this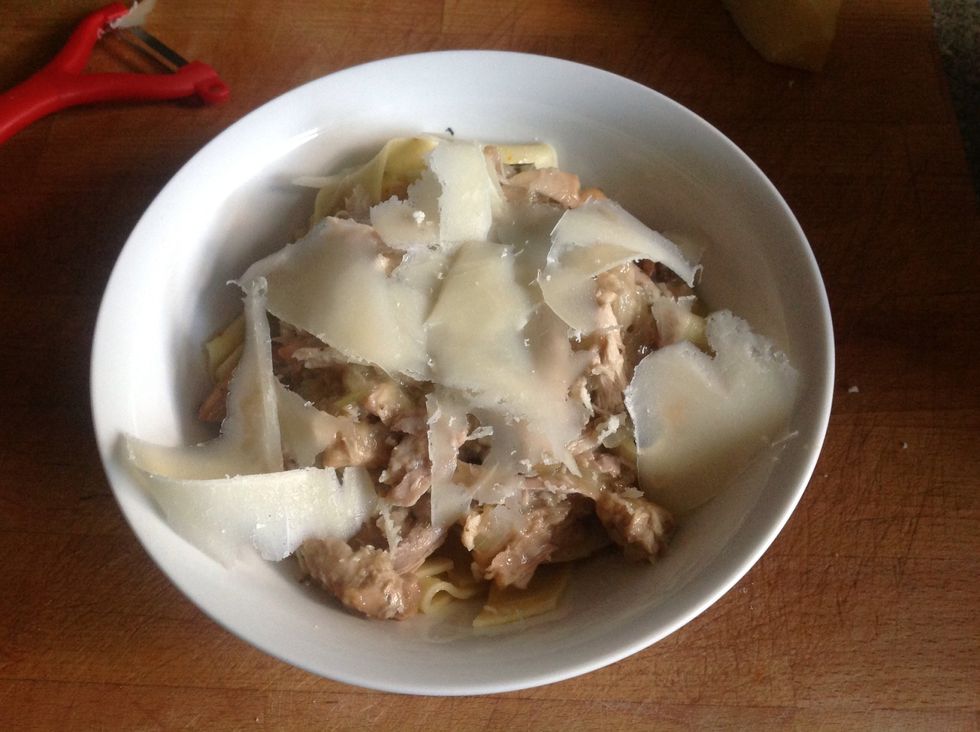 Add fresh Parmesan shavings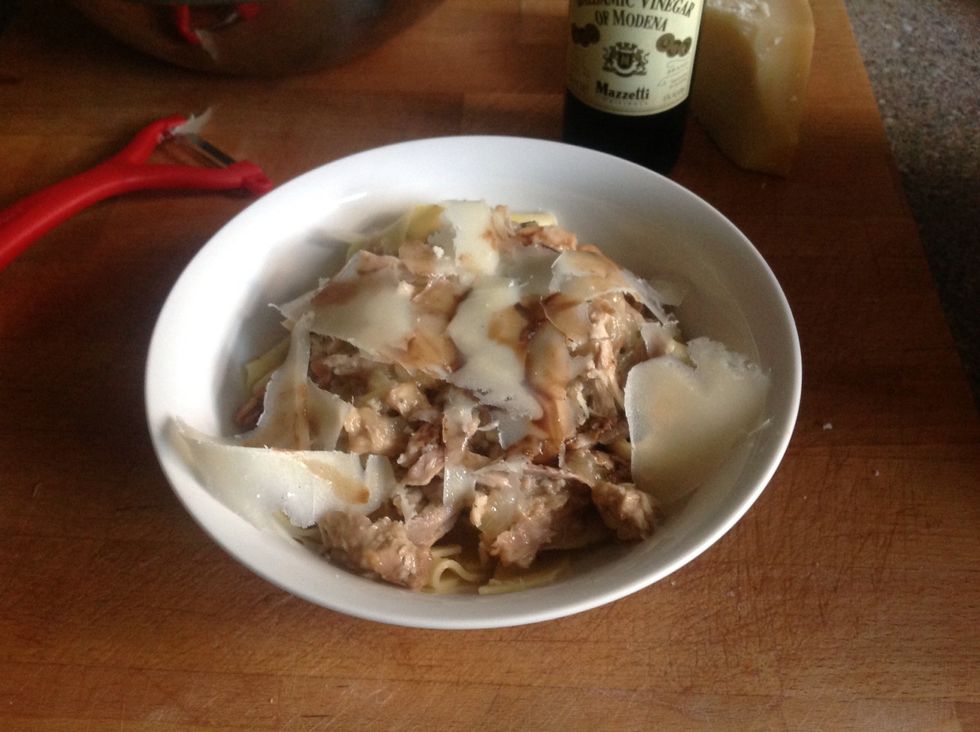 Drizzle with a touch of balsamic
And enjoy :)
Rabbits
Onions
Rosemary
White wine
Chicken Stock
Parmesan cheese
Balsamic vinegar
Eggs
'OO' flour
Saffron
Jon Bussell
Jon is a Professional chef of 20 years, still loves the sizzle of the pan and teaching others. Happy Cooking?