Quinoa the ancient power food of the future! A healthier tastier twist on a Mediterranean delight.
47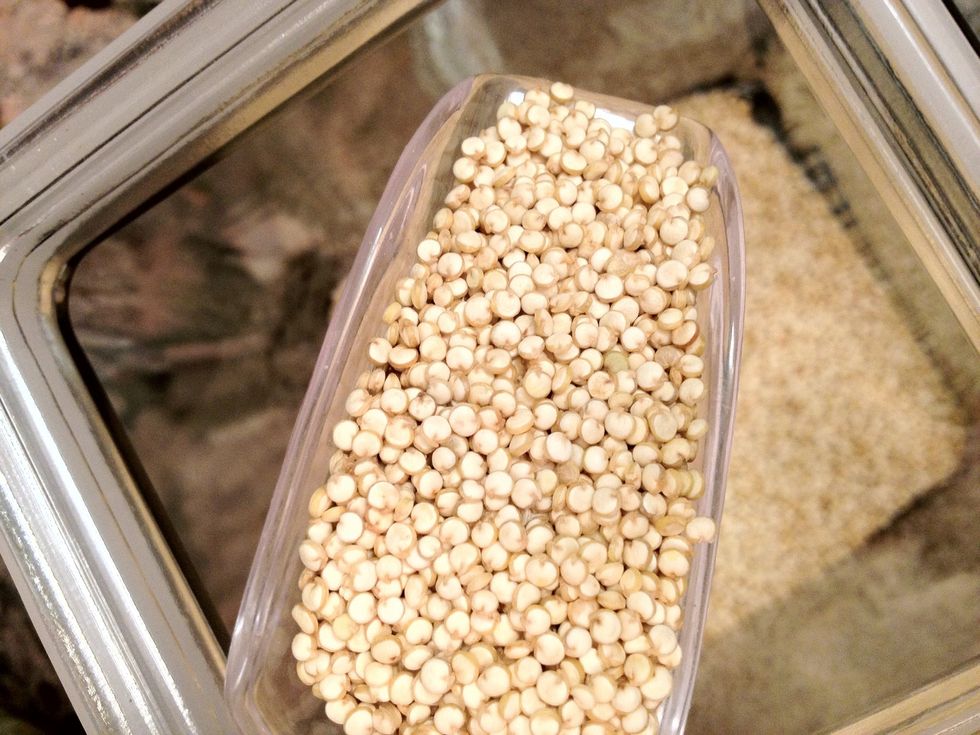 It's really a seed but acts like a grain packed with magnesium, fiber, complete protein, riboflavin, manganese, copper, zinc, potassium, iron and more. You are gonna love it.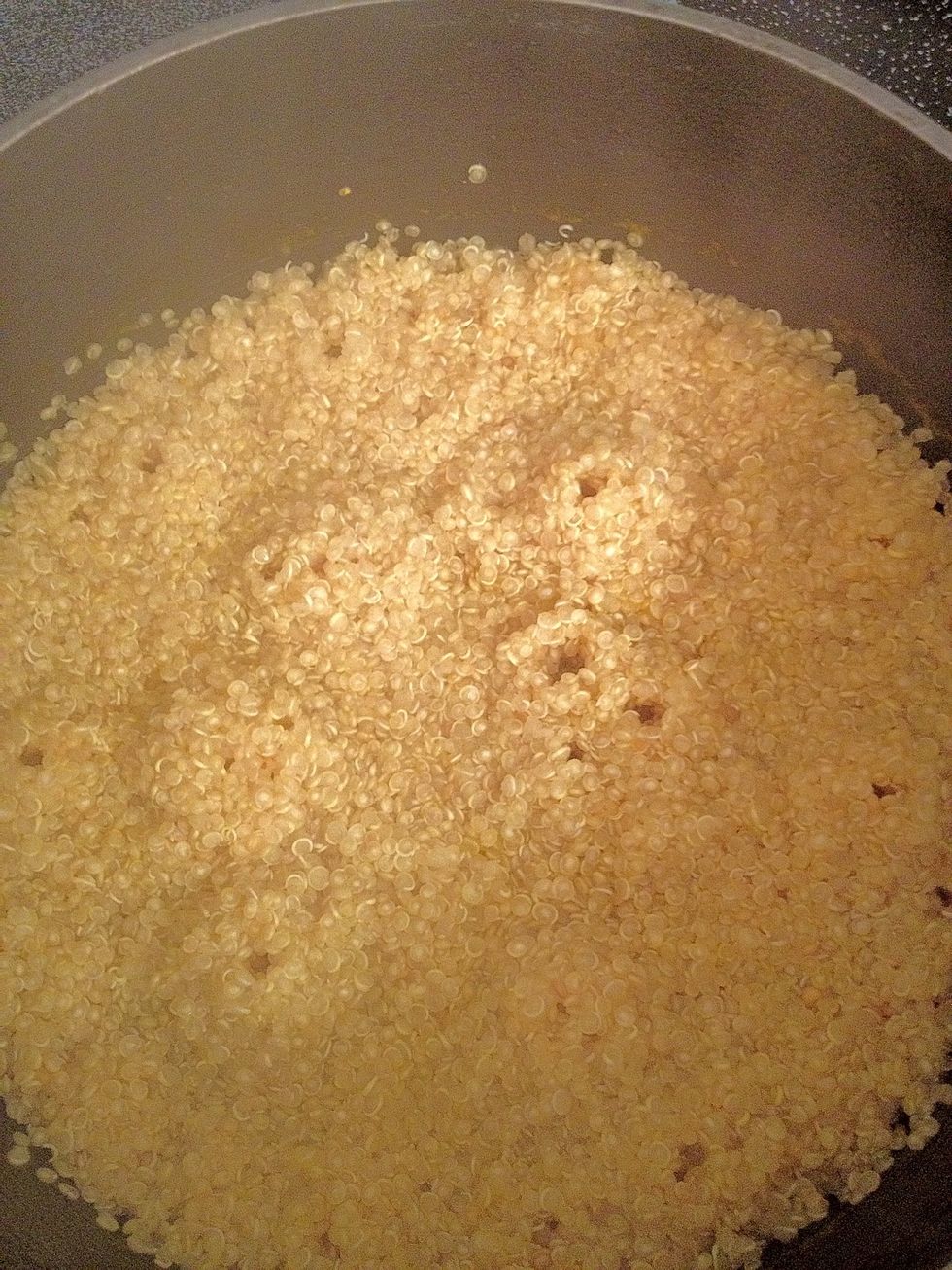 Put 1 cup rinsed (or toasted in a skillet) quinoa w/ 2 cups broth (or water & broth) in a pot and bring to a boil, cover & simmer about 15 minutes till translucent. Cooks like rice no need to drain.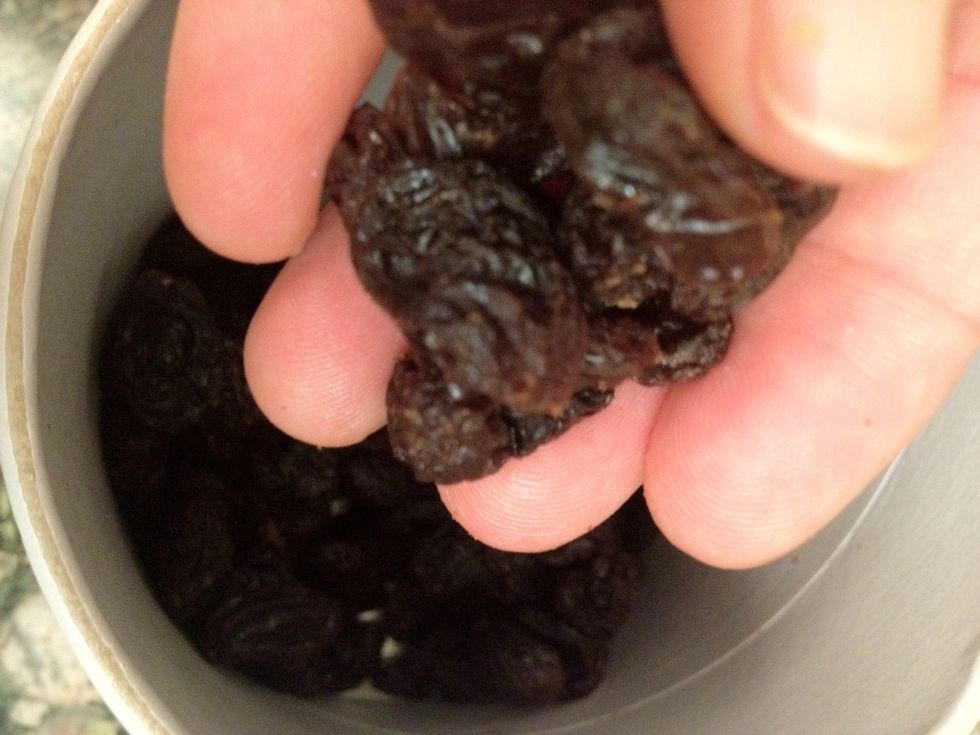 Plump organic raisins or even better cranberries add sweet surprise bites. Add desired amount to accent. I chop mine to spread the love and not the sugar.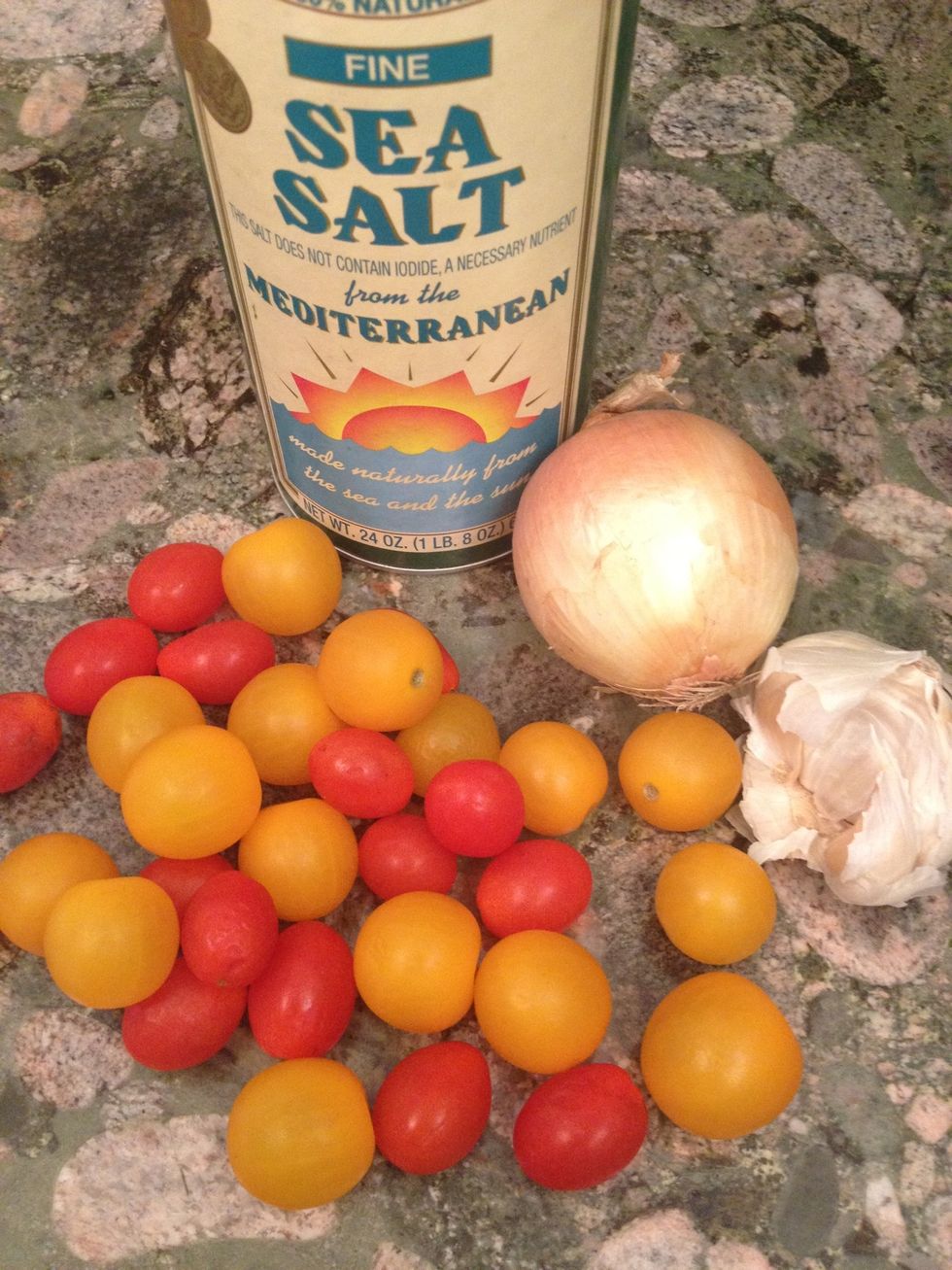 While quinoa cooks, chop up cilantro, raisins, onions and tomatoes into 1/4s. Mix in a bowl and add minced garlic, Dijon, olive oil, balsamic, Dr Braggs or soy sauce, ginger and pepper optional.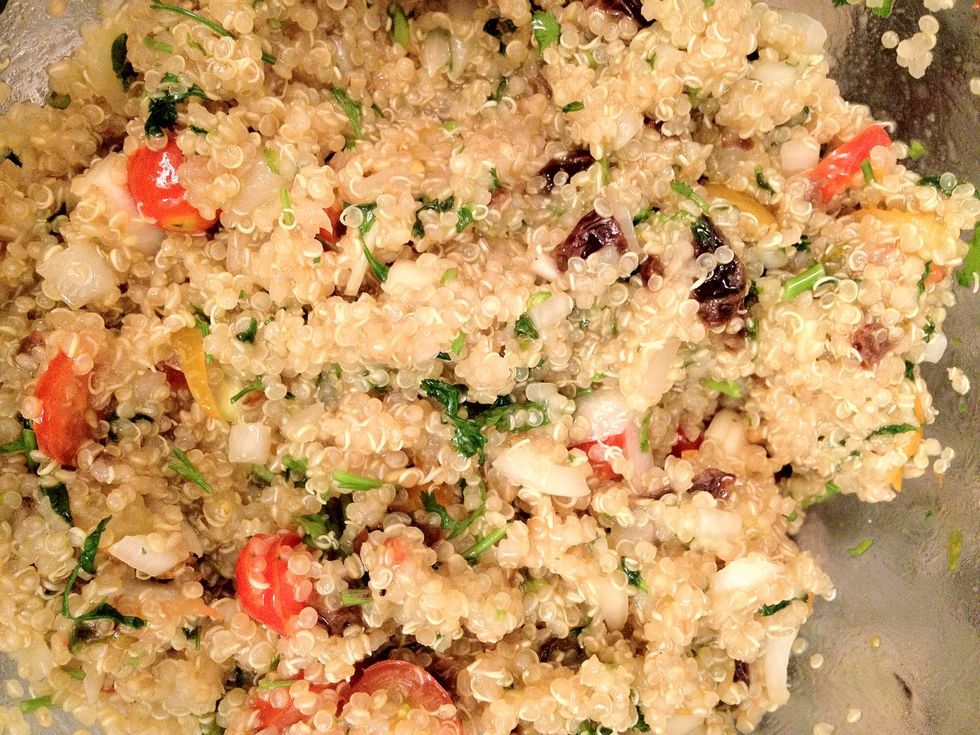 Add cooked quinoa- while still warm- to the bowl of veggie ingredients.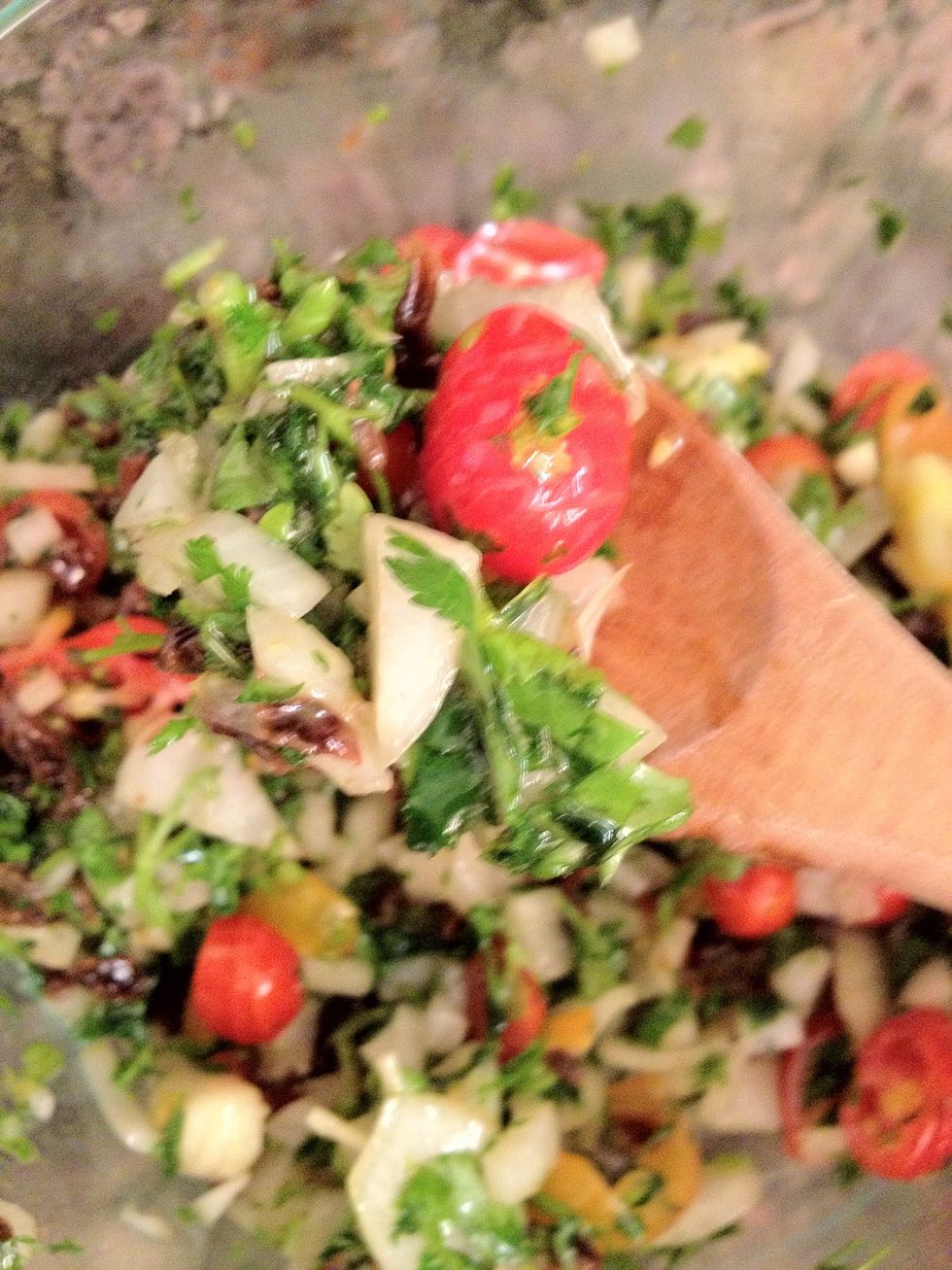 Mix it up and share with someone you love.
1.0c quinoa (red or blonde)
2.0c Veggie broth or water (or combo)
1.0c raisins (sultanas)
1.0bnch cilantro
1.0c Red or sweet onions
1.0c Cherry or grape tomatoes (multicolor is fun)
1.0tsp Garlic (optional)
4.0oz Olive oil (virgin)
2.0oz White (or dark) balsamic
1.0Tbsp Dr Braggs Liquid aminos (or soy sauce)
1.0Tbsp Dijon Mustard (optional)
1.0pch Grated ginger (optional)
Daniella Sforza
Yogi teacher- art project director -publisher - love charm. Share your creations withe m on instagram or twitter @daniesza