How to cook quinoa chocolate pancakes
I woke up yesterday with a craving for pancakes and chocolate. Don't we all get this craving?? I rummaged through the cupboards and found quinoa! It just looked like bird seed to me. Experiments begin
24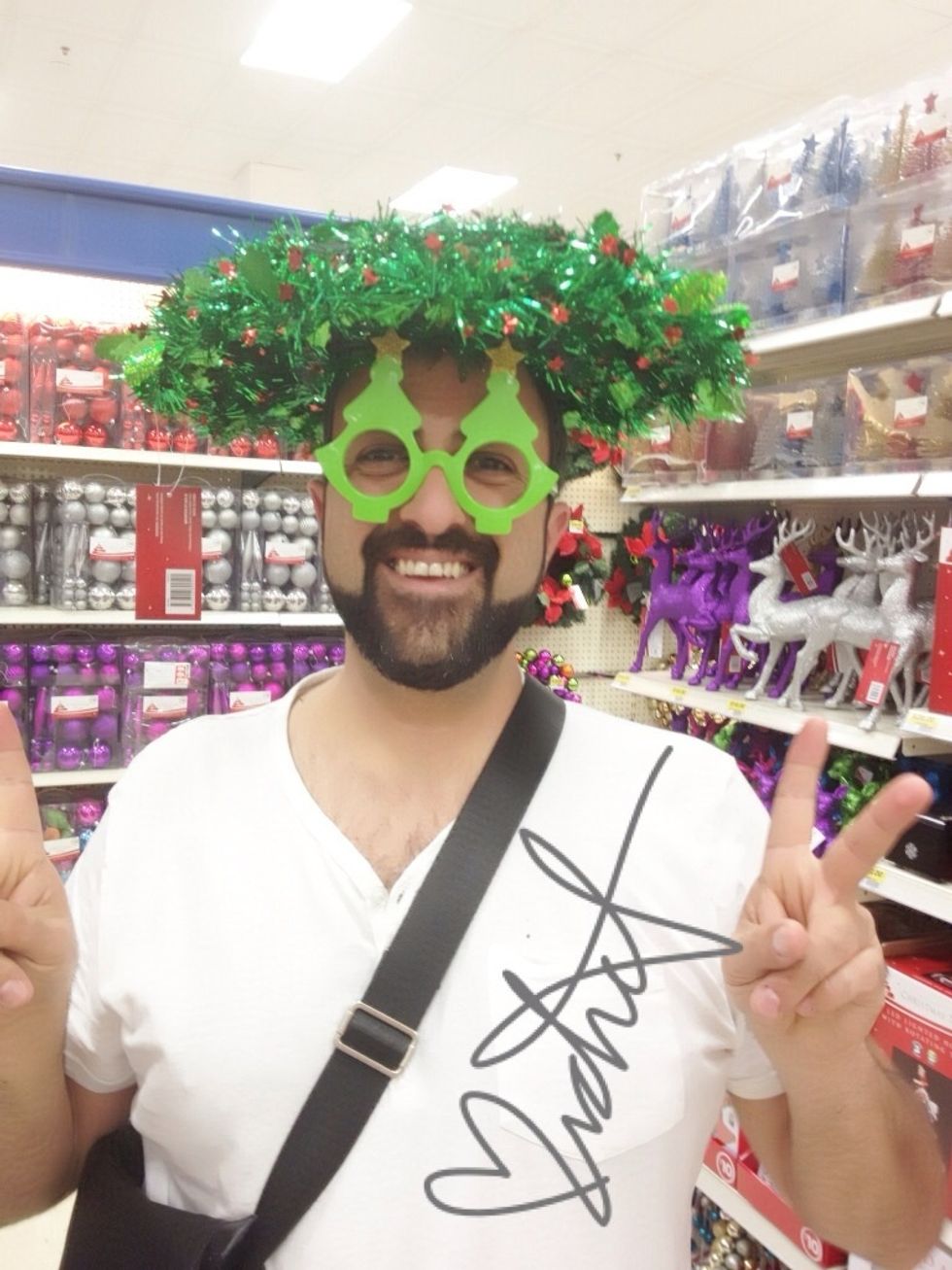 I'm back in my Christmas outfit ready to entertain the staff at Big W in Perth, who so kindly told me to leave the store. No fun!! Lucky they didn't see me trying the underwear on my head lol. Jokes!!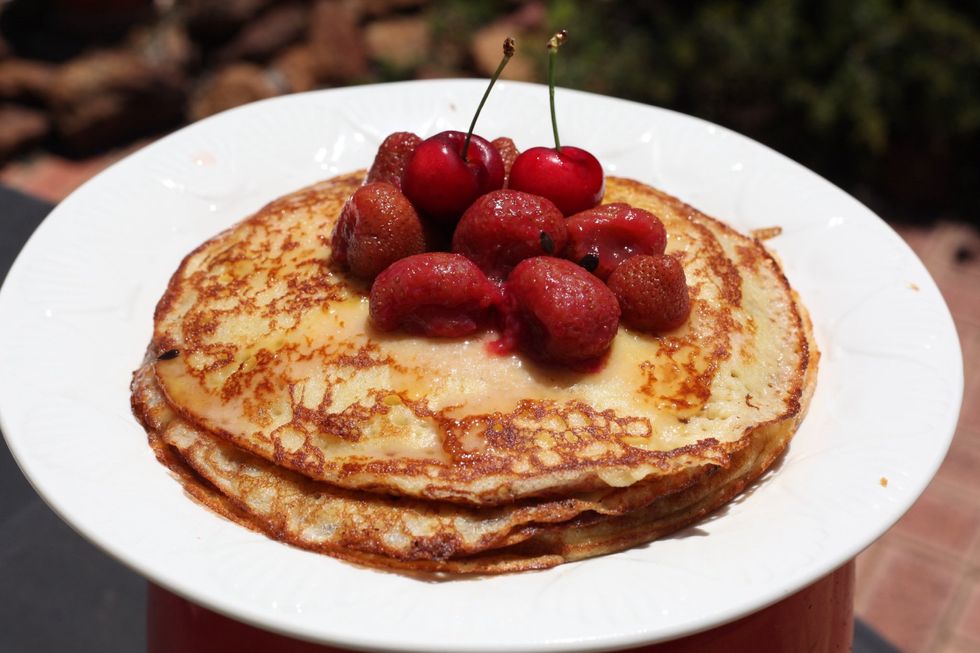 So we're making simple, yet fluffy, soft, creamy, velvety, smooth, mouth watering pancakes. And we definitely can do this on an abused Christmas credit card budget. Let's begin!!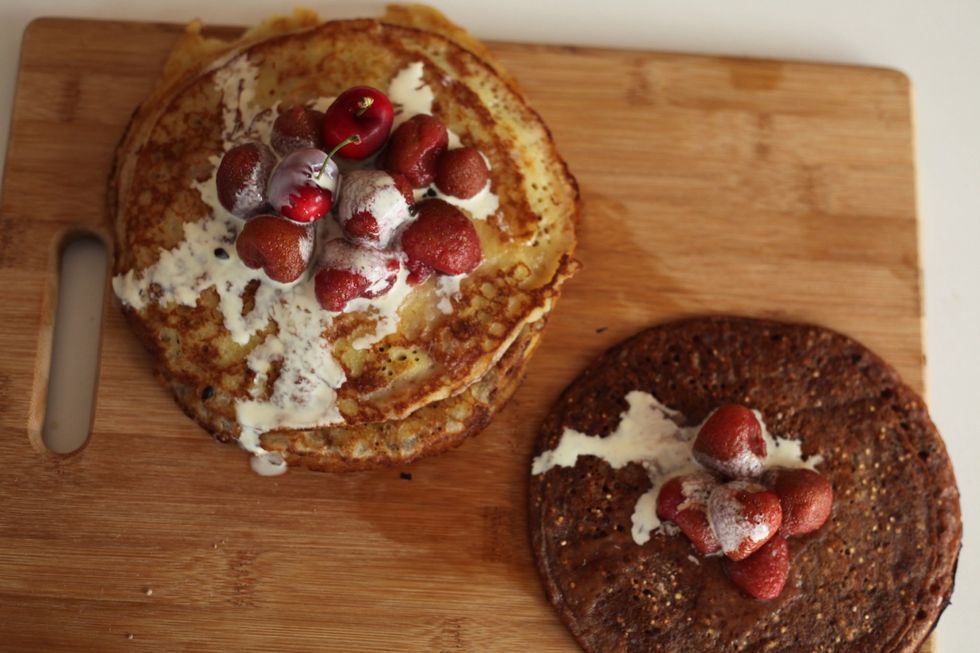 This recipe will give you the flexibility to flavour your pancakes as you wish. First we'll make the base white pancakes then we will make a second batch with the chocolate and quinoa.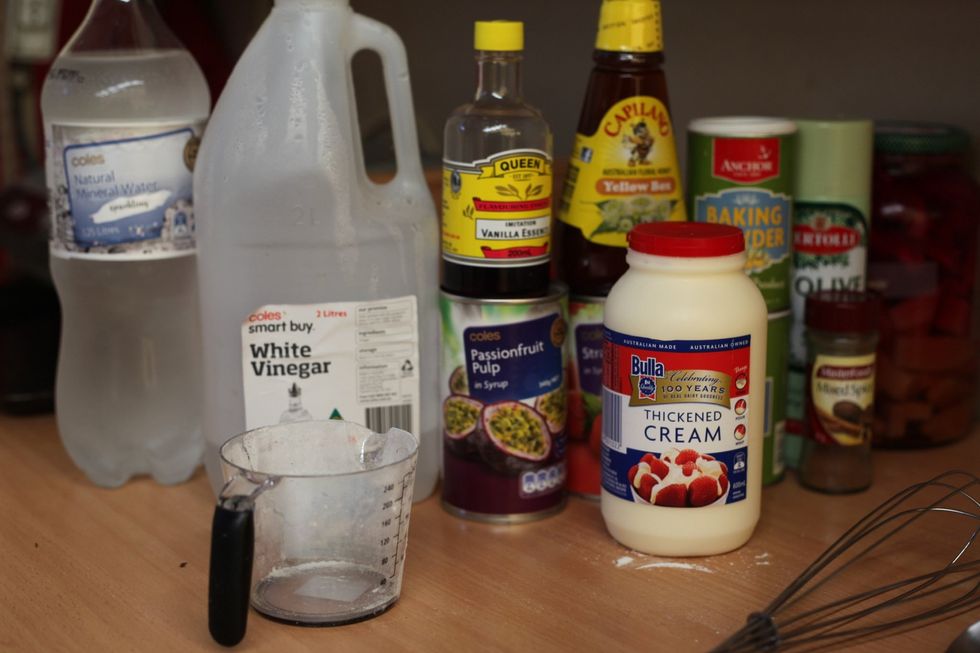 Gather up all the ingredients in the same place close to your mixing bowl. This recipe will take you no more than 7 minutes to prepare. No sifting required :)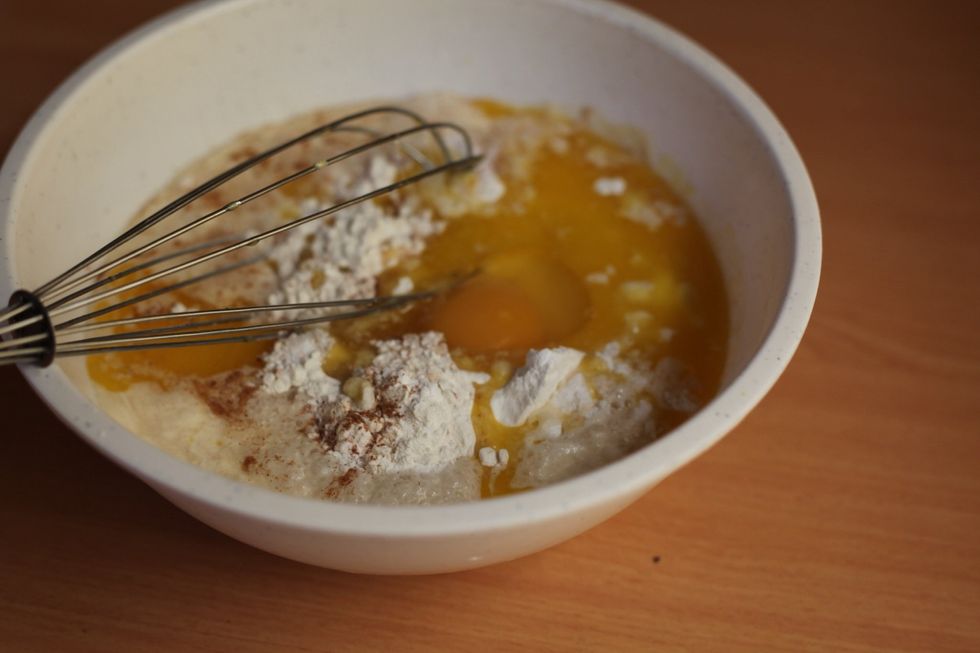 Put all your dry ingredients first and then all your wet ingredients. Add 1 egg last. The secret ingredient here is the cream and soda water. Cream for pancakes and decorations.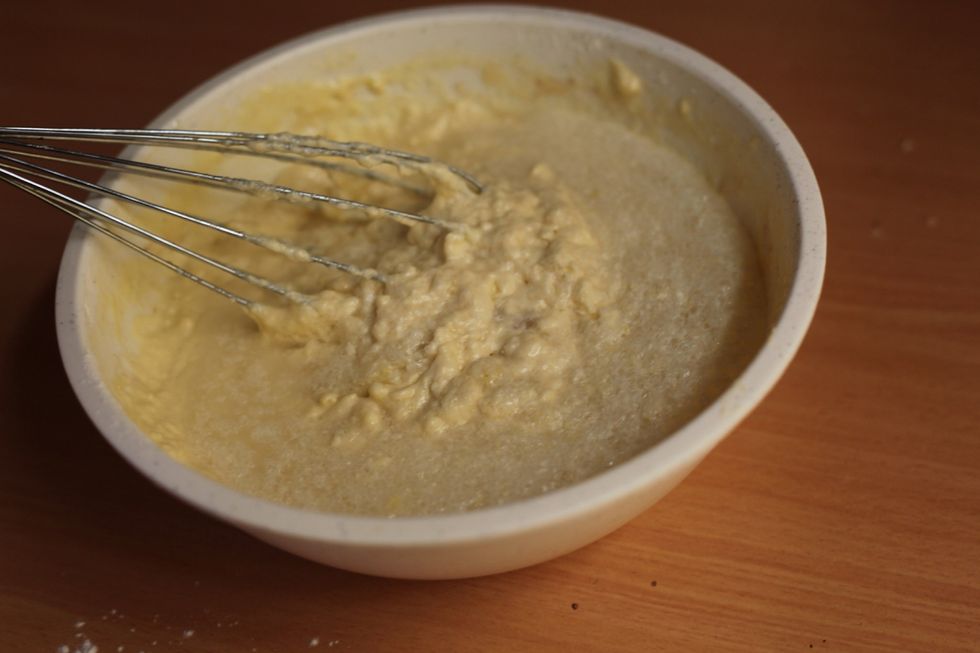 Keep whisking until a smooth texture. You'll see your mix to appear curdling. It's not curdling. It's the soda water bubbles making their exit into the world. Lol. Feeling all Christmassy?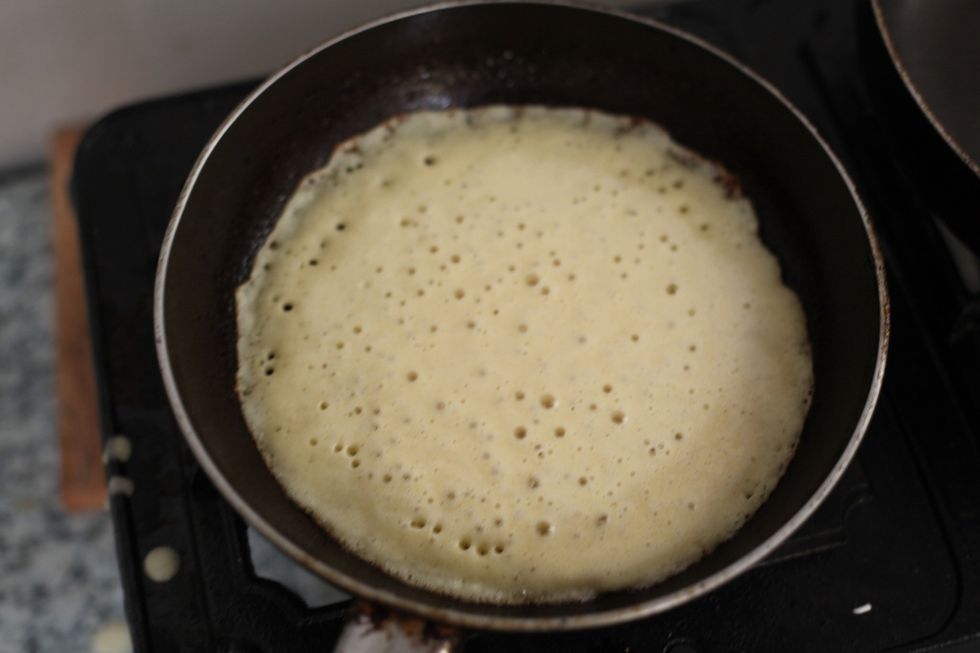 Easy flipping: instead of trying to do a magic flip I simply oil up two non stick pans. Using oil spray, spray both pans. Make sure they're both hot. Place some mixture to your pan...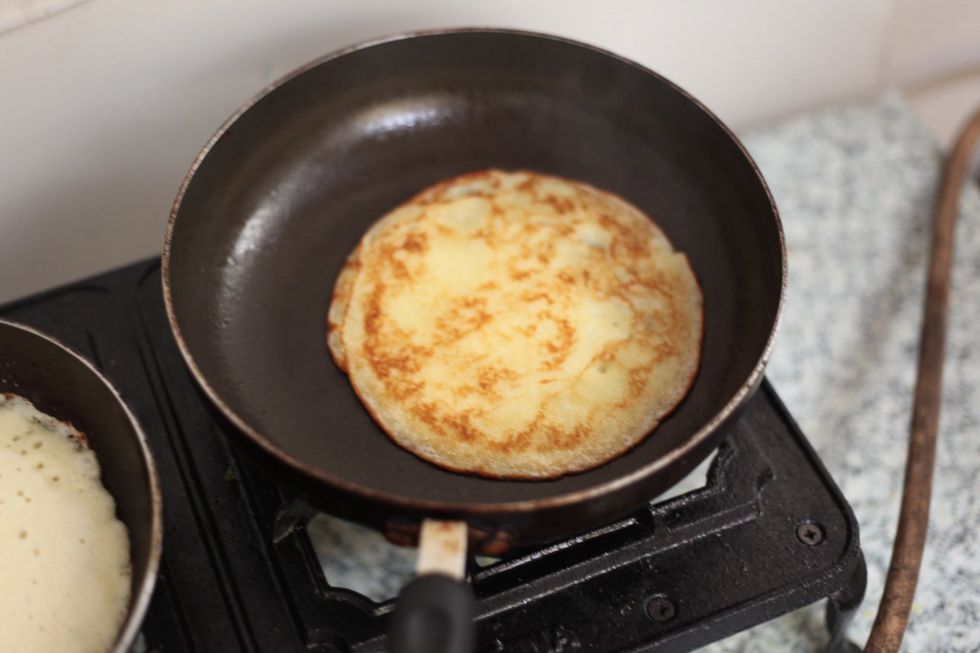 Once you can move the first pancake, cover with the second pan and flip it from one pan to another. Bubbles are fantastic for pancakes. Means they can soak up more juices.
Stack them up. Repeat steps 5 and 6, add 2-3 tablespoons of chocolate powder and 1/2 cup of quinoa. If your mixture is too firm, add more soda water. Optional: add sugar if you like sweet pancakes.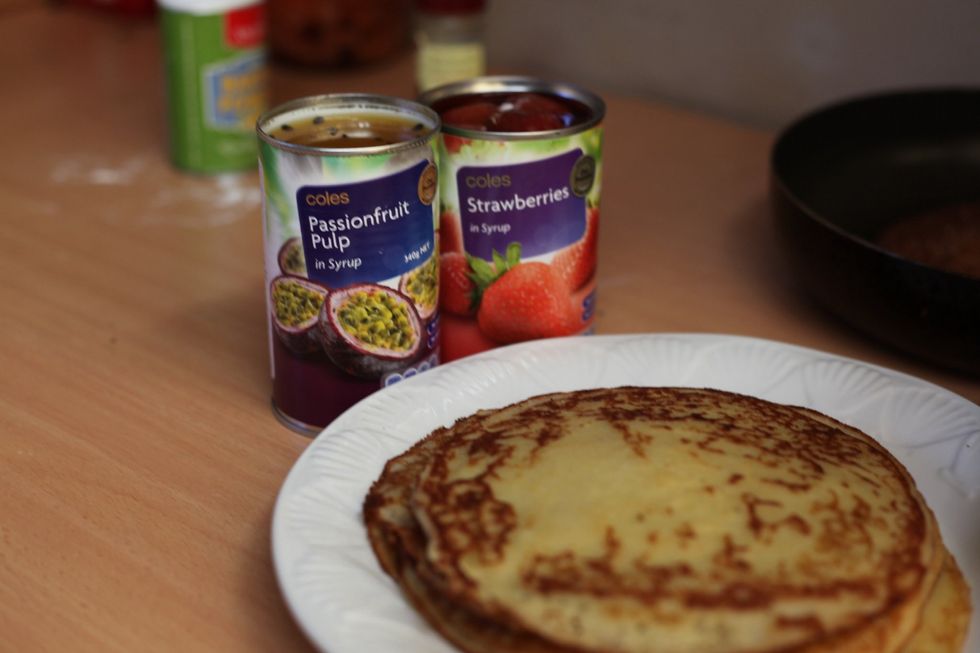 Use your catalogue special fruits in syrup. These were just 2.50 each. Save the balance syrup in the fridge for future smoothies and toppings.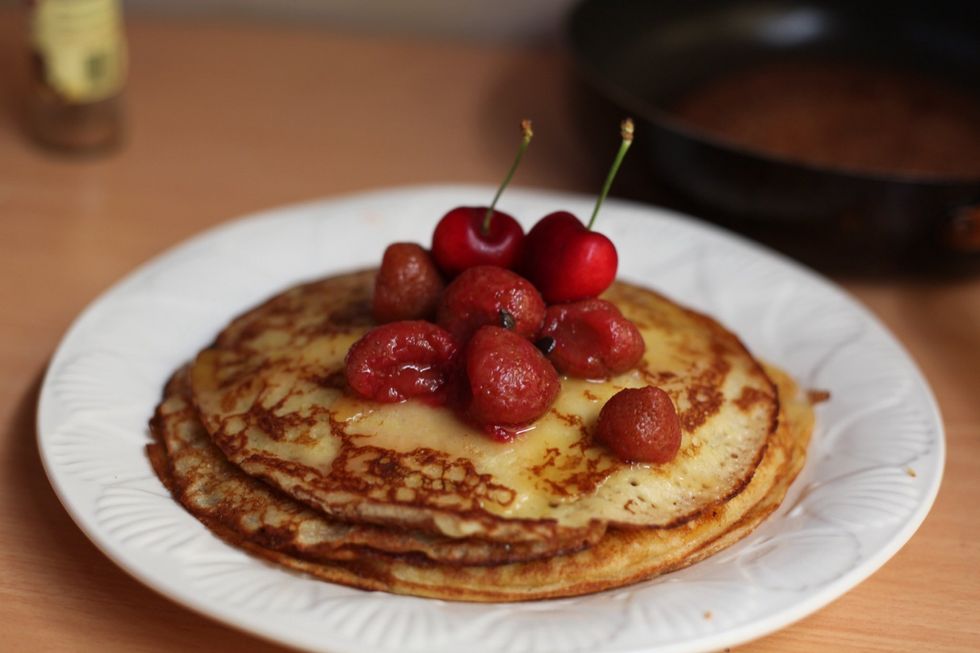 Place the fruit and syrup on top. You're read to devour these delicious fruit pancakes. But... There's more!!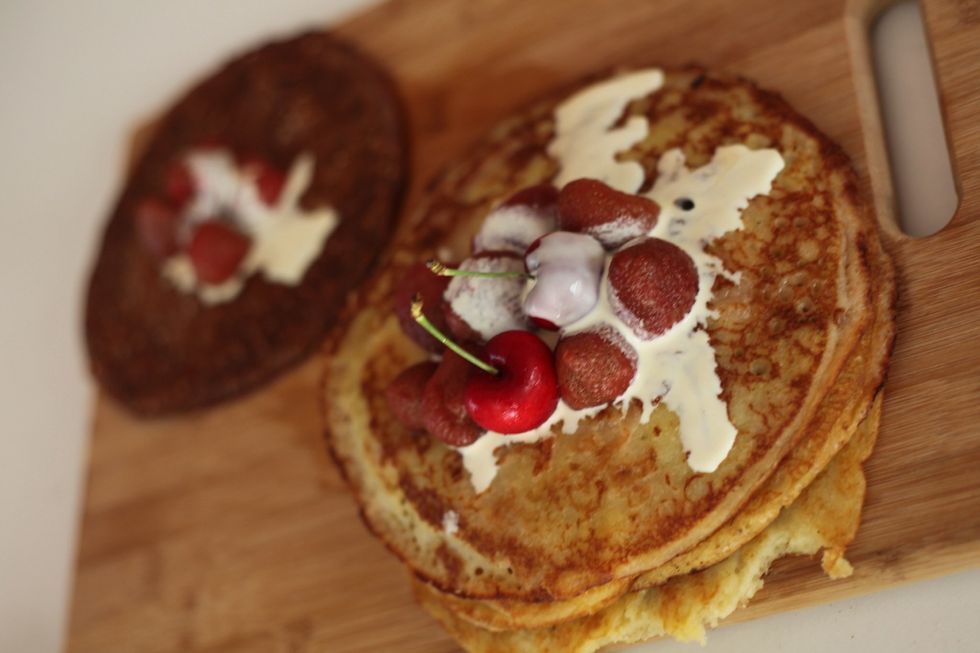 There's still a lot of cream left over. Pour a few tablespoons of cream over the top if you want to gain a few extra pounds. Oh dear, someone's taken a few bites out of the vanilla pancakes. Lol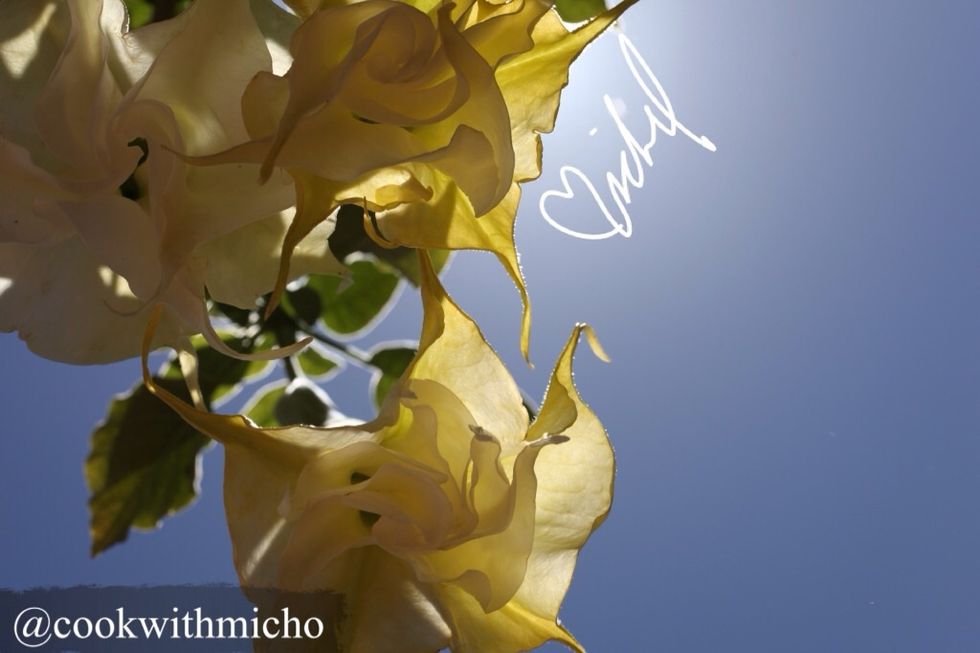 Snapguide Question: My Father's garden has these flowers: Does anybody know what type of flower this is? This flower blooms fortnightly. It drops all the flowers and grows news ones.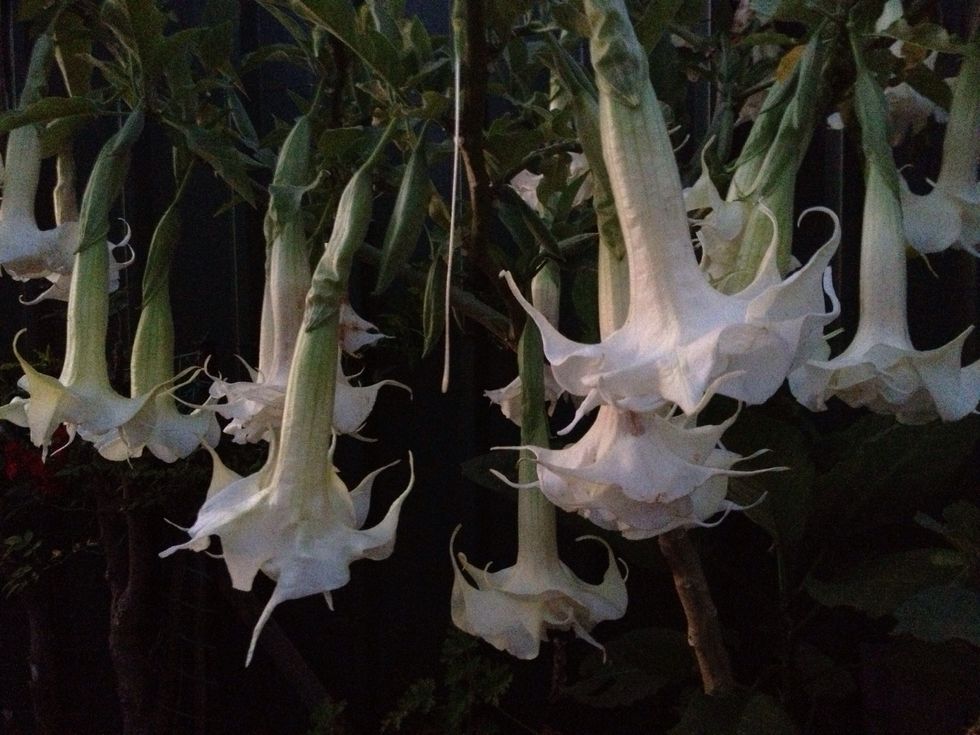 I've not been able to find a name for these flowers. Snap guiders?? Any suggestions or flower experts out there?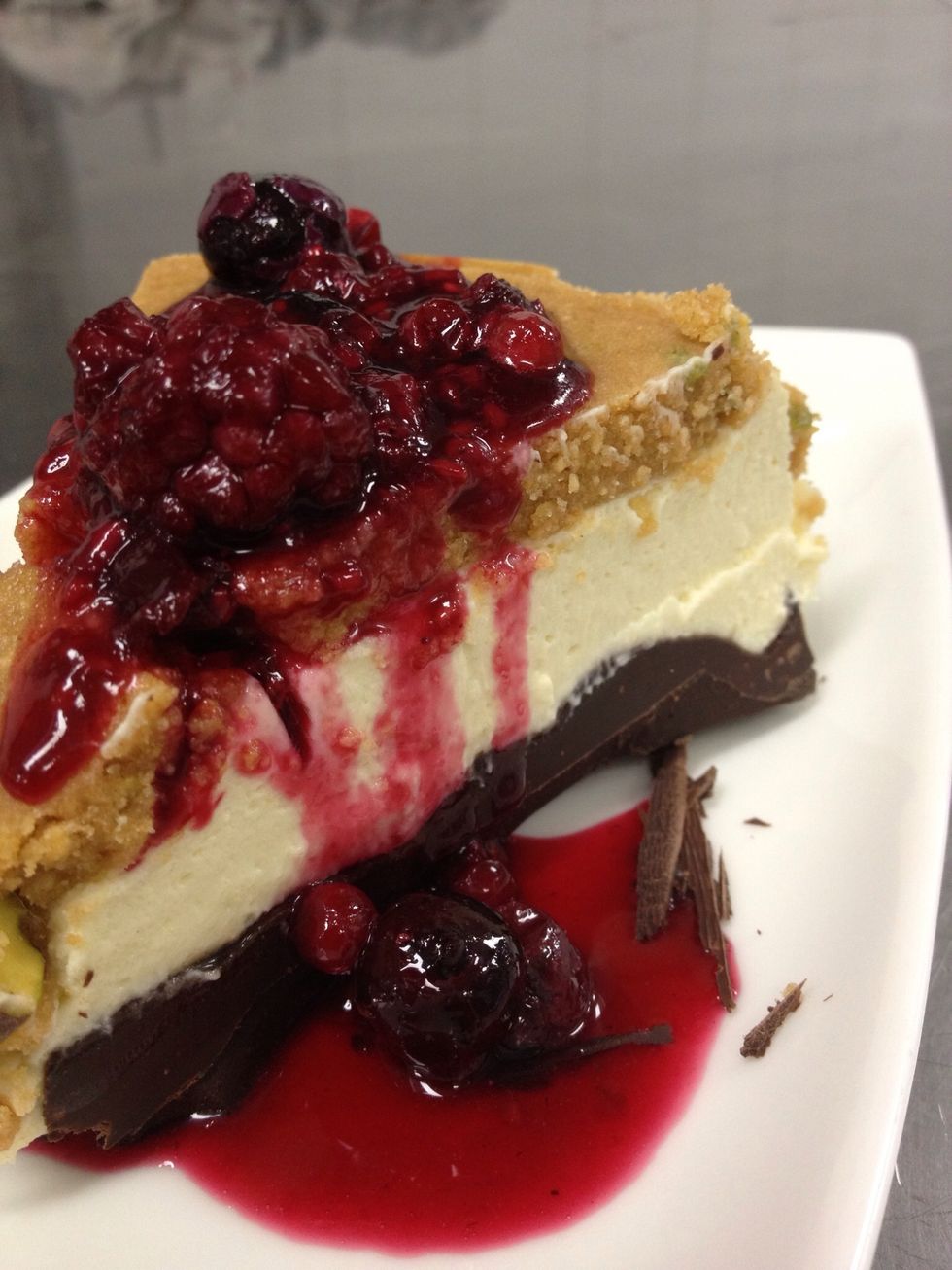 Get ready for 3cm chocolate upside down chocolate cheesecake. Coming up soon. Making some changes to the problematic biscuit base. Coming up soon :)
Scrumptious, creamy with a bouncy dough. We hope you enjoy these delicious pancakes. Give them a try and let us know how you go. Remember to share the love his Christmas and every other day ;)
1.0c White Flour
3/4c Full cream
1/2c Soda water (sparkling water)
2.0Tbsp Vinegar
3.0Tbsp Chocolate drinking powder
2.0Tbsp Vanilla Essence
1.0tsp Mixed spice
1.0pch Salt
1.0tsp Baking Powder
1/2c Quinoa seeds (tri-colour)
2.0Tbsp Melted Butter
1.0 Can Strawberry In pulp
1.0 Can passionfruit in pulp
Michel Daher
Micho here. Amateur experimental chef and lover of food. Thanks for all your support. Join my Food Journey www.naturallygoodfood.com