This only takes about 15 minutes to make, tastes yummy and it's pretty healthy! This recipe makes one large serving. Add more pasta and will be enough for 2 :)
32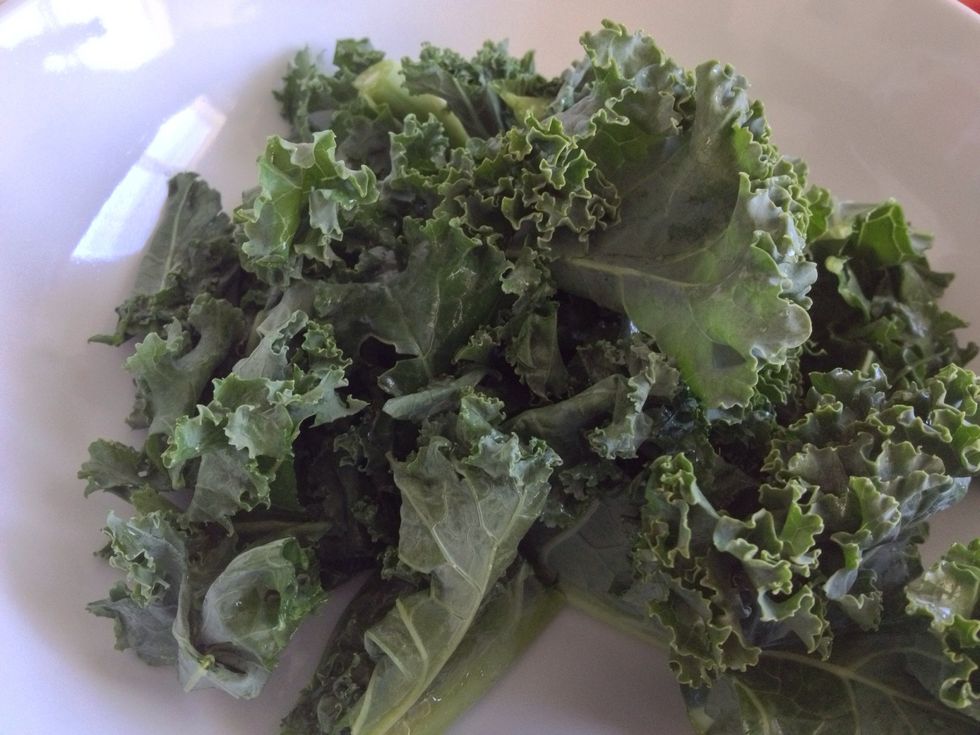 Chop up the Kale leaves into 3 or 4 pieces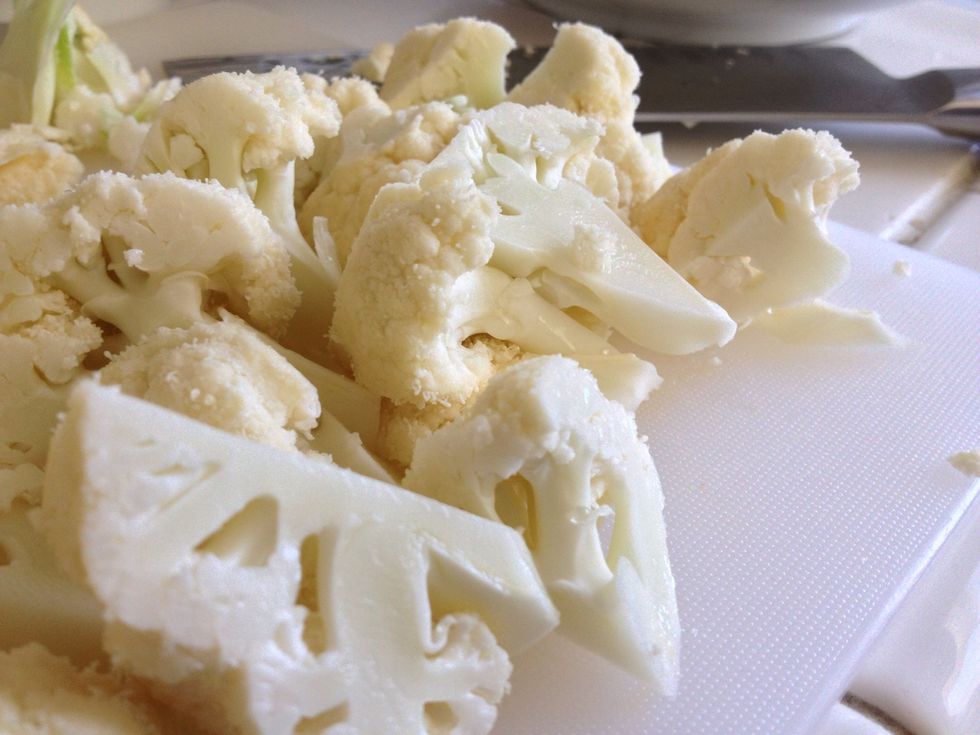 Slice the cauliflower into bite size pieces.
Cook your pasta according to cooking instructions on the packet. I cooked this with gluten free penne pasta. Make it with whichever pasta you prefer but I don't think it will work well with spaghetti.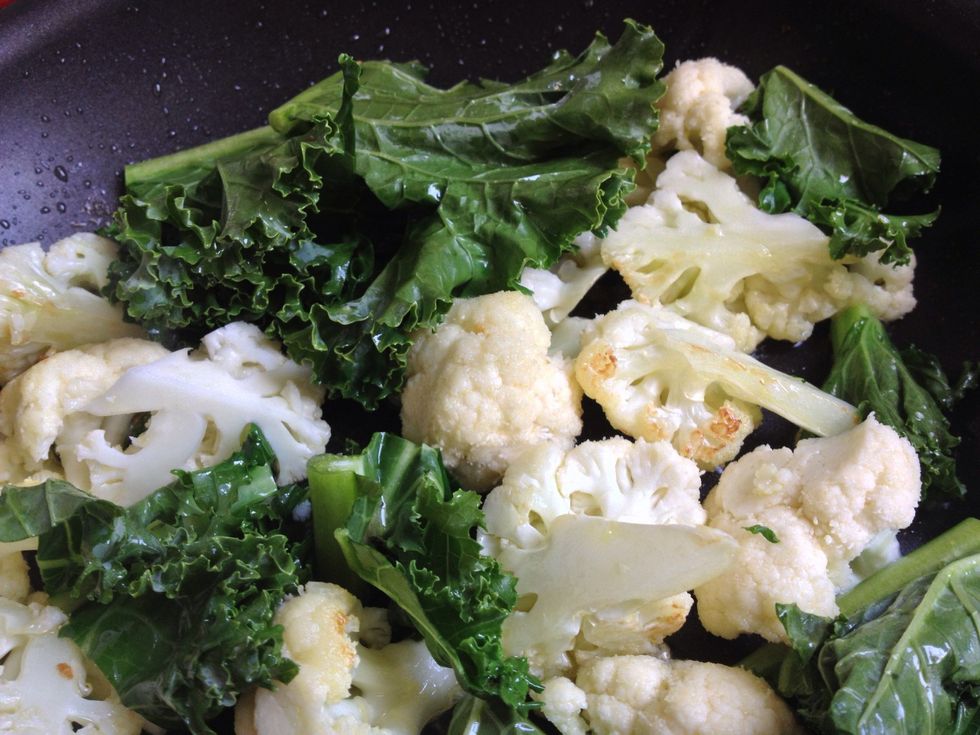 Heat 1 tablespoon of oil and knob of butter and sauté the cauliflower for 5 minutes, until nicely colored. Then add the kale and an extra tablespoon of oil. Cook for a few minutes.
Finely grate the cheese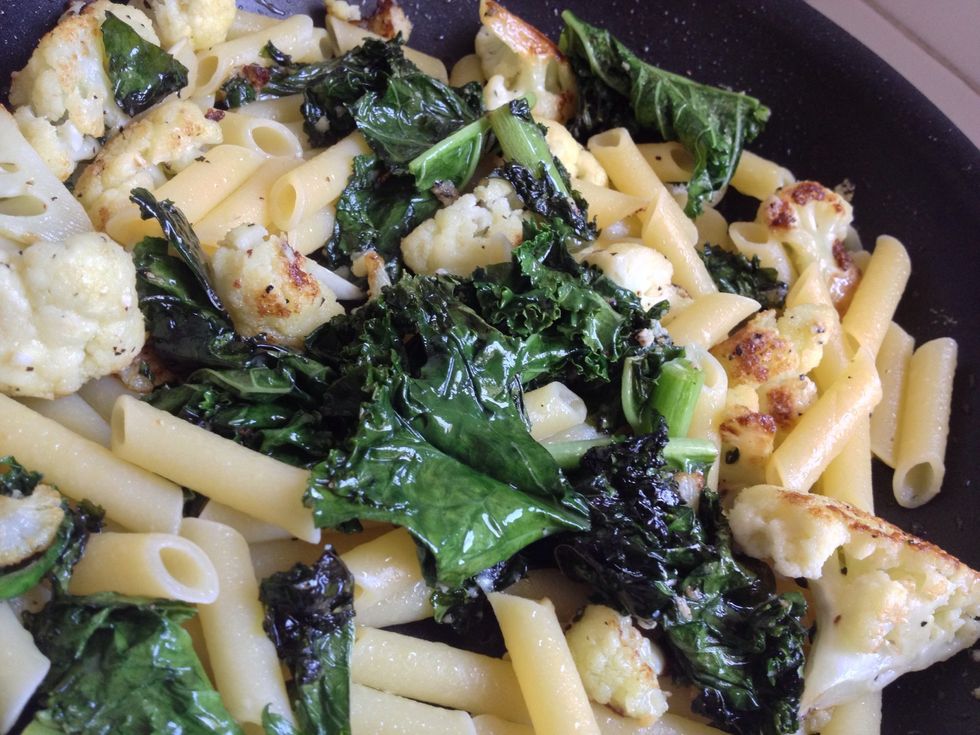 Add the cheese and pasta and stir until well combined. Add salt and black pepper to taste.
Enjoy!
150.0g Cauliflower
2.0 Leaves of kale
1/4c Grana pandano or Parmesan cheese
2.0Tbsp Extra virgin olive oil
1.0 Knob of unsalted butter
Salt
Cracked black pepper taste
2/3c Pasta (for one large serving)
Diana Mounter
I like cooking with potatoes and drinking coffee. I live in SF and help design things at Snapguide.