This is an easy guide that shows you how to cook an easy pasta dish!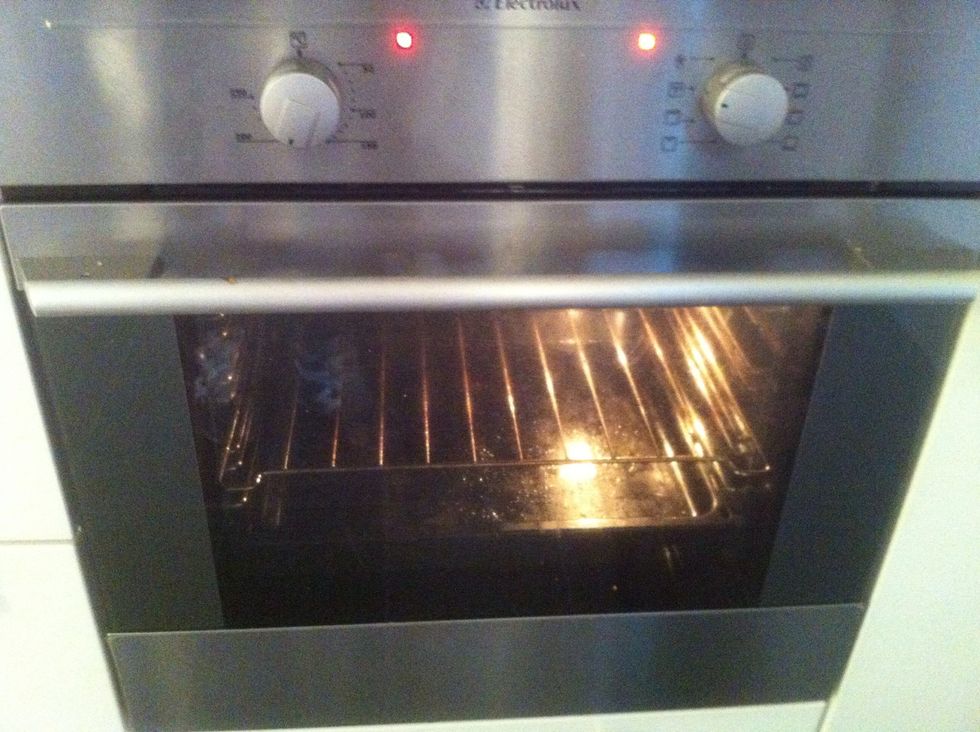 Set The oven on 200 •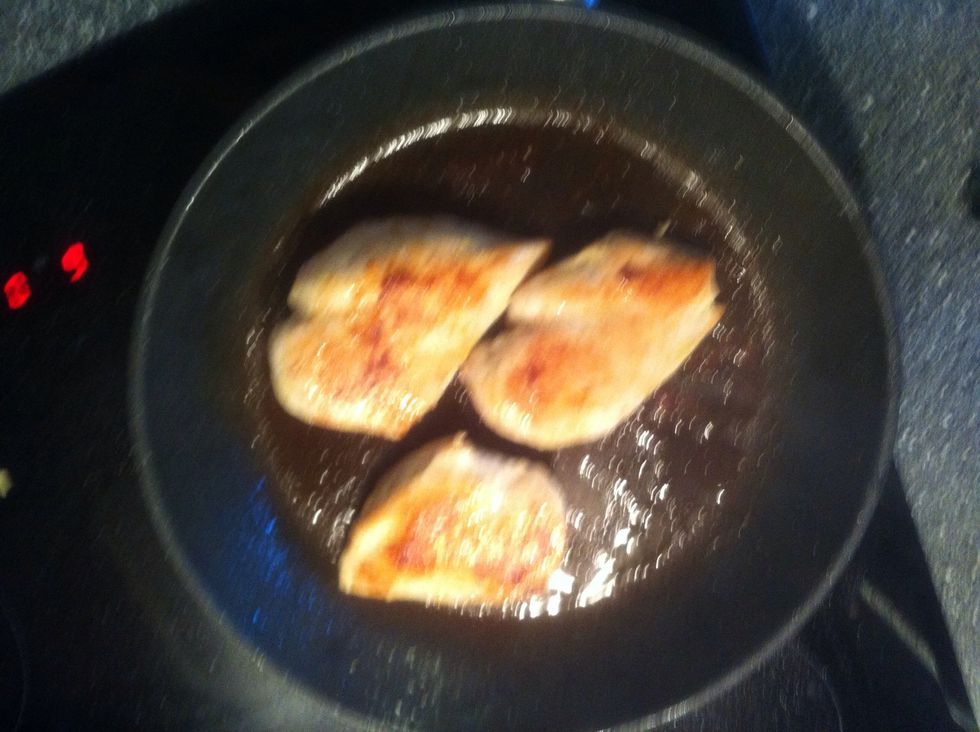 Put The chicken on The pan - spice it with whatever you Like :-)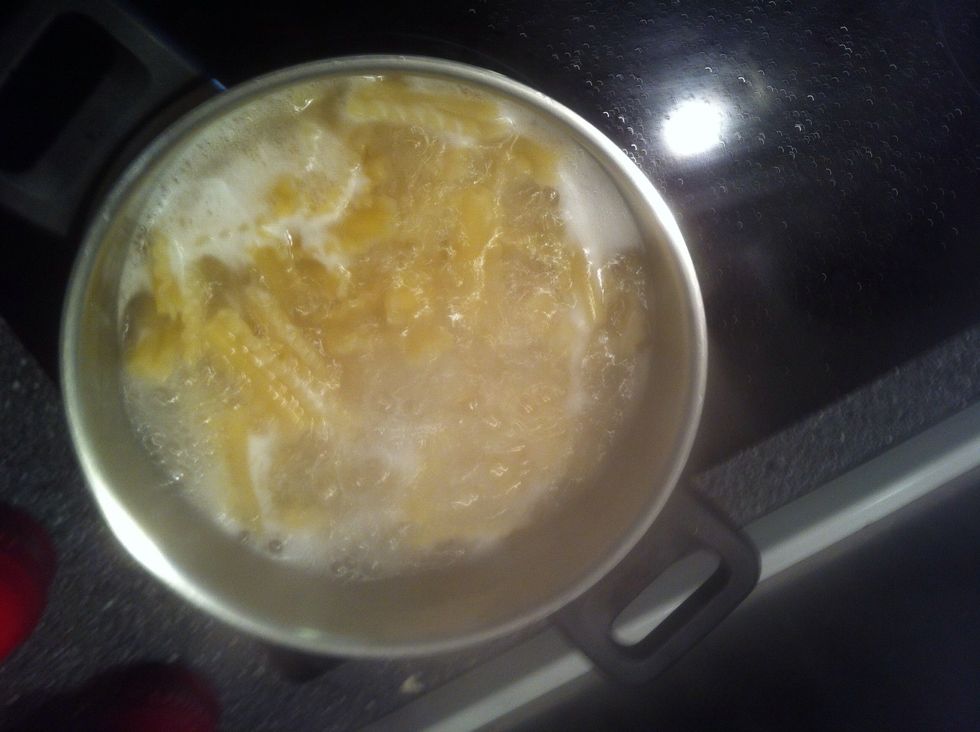 Cook The pasta!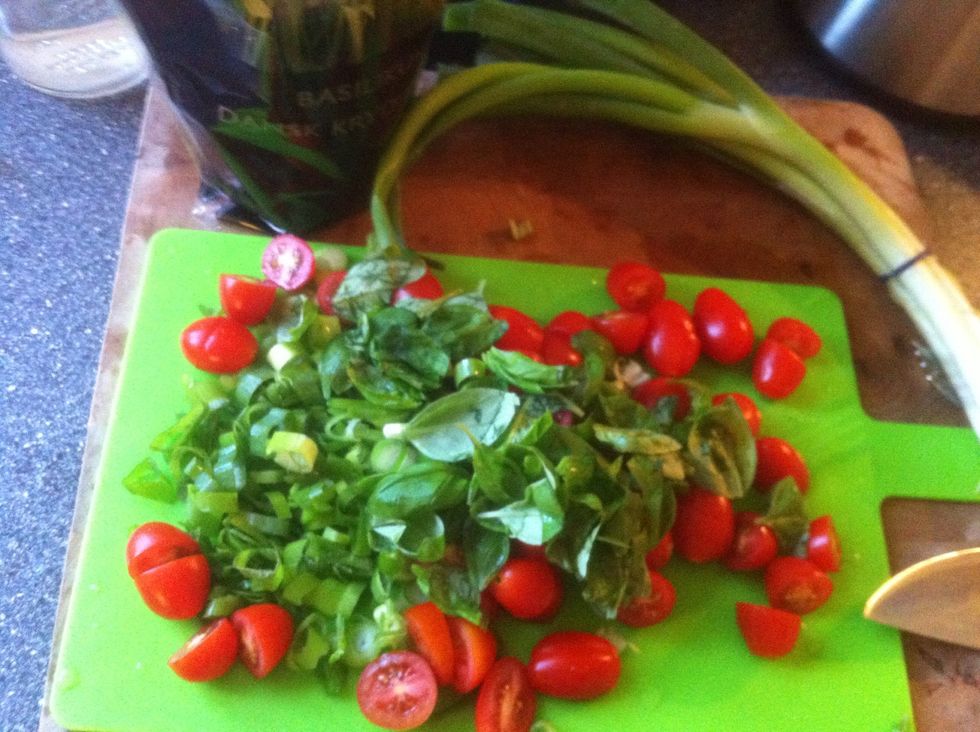 Chop The tomatos, spring onions, basil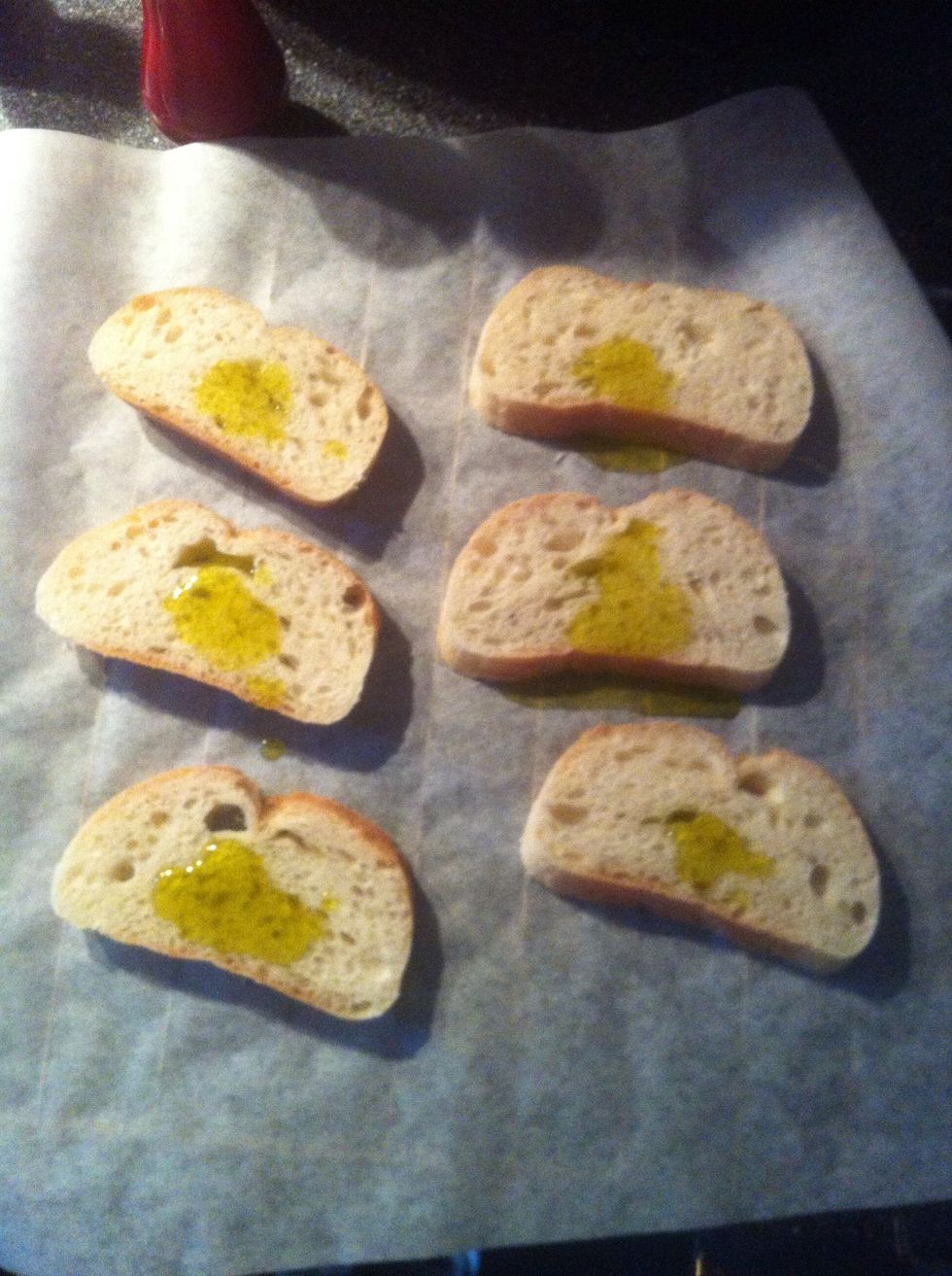 Slice some bread and top it with olive Oil ( you Can choose to put some garlic on this )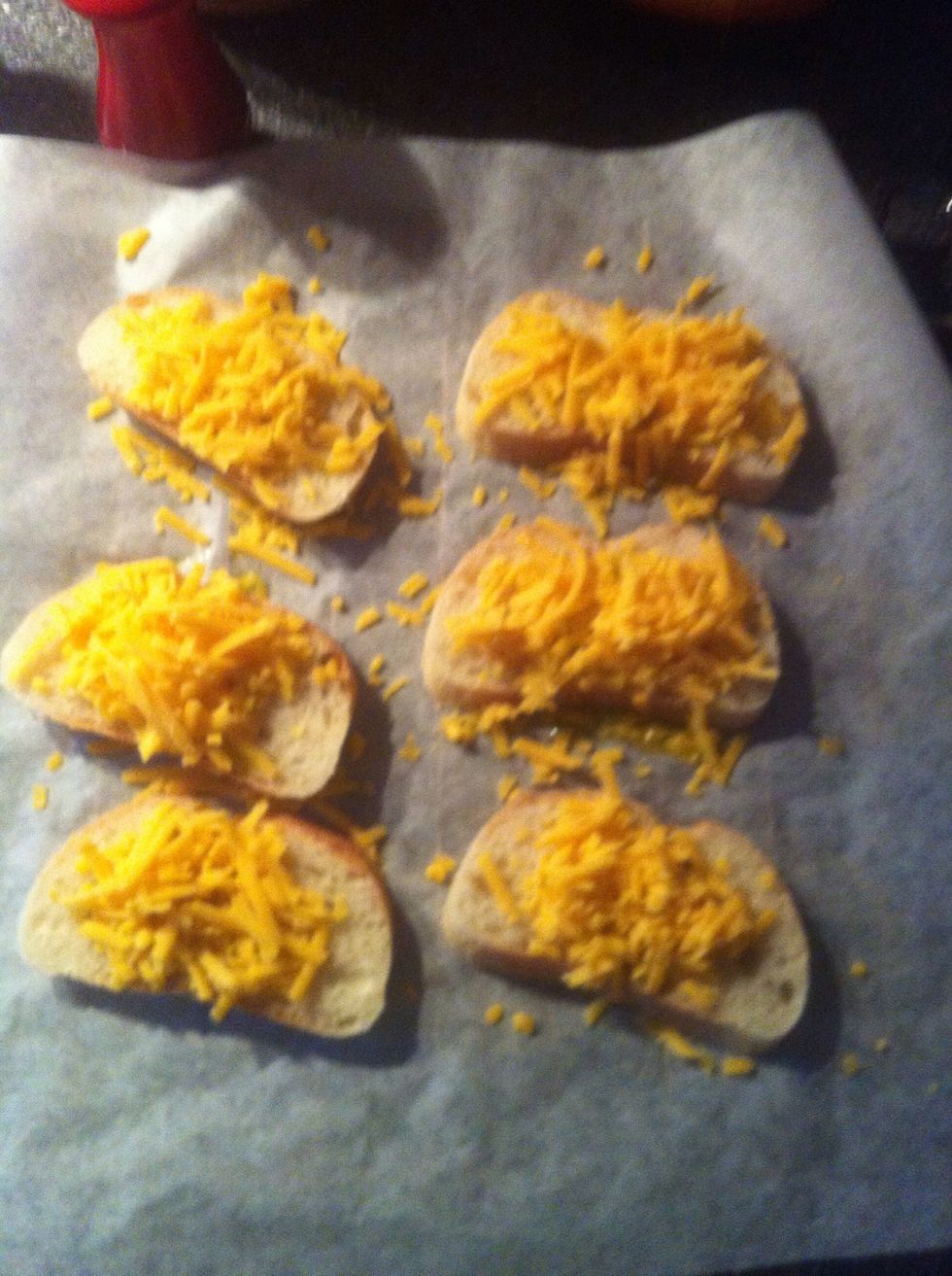 Top it with cheadder cheese and put Them in The oven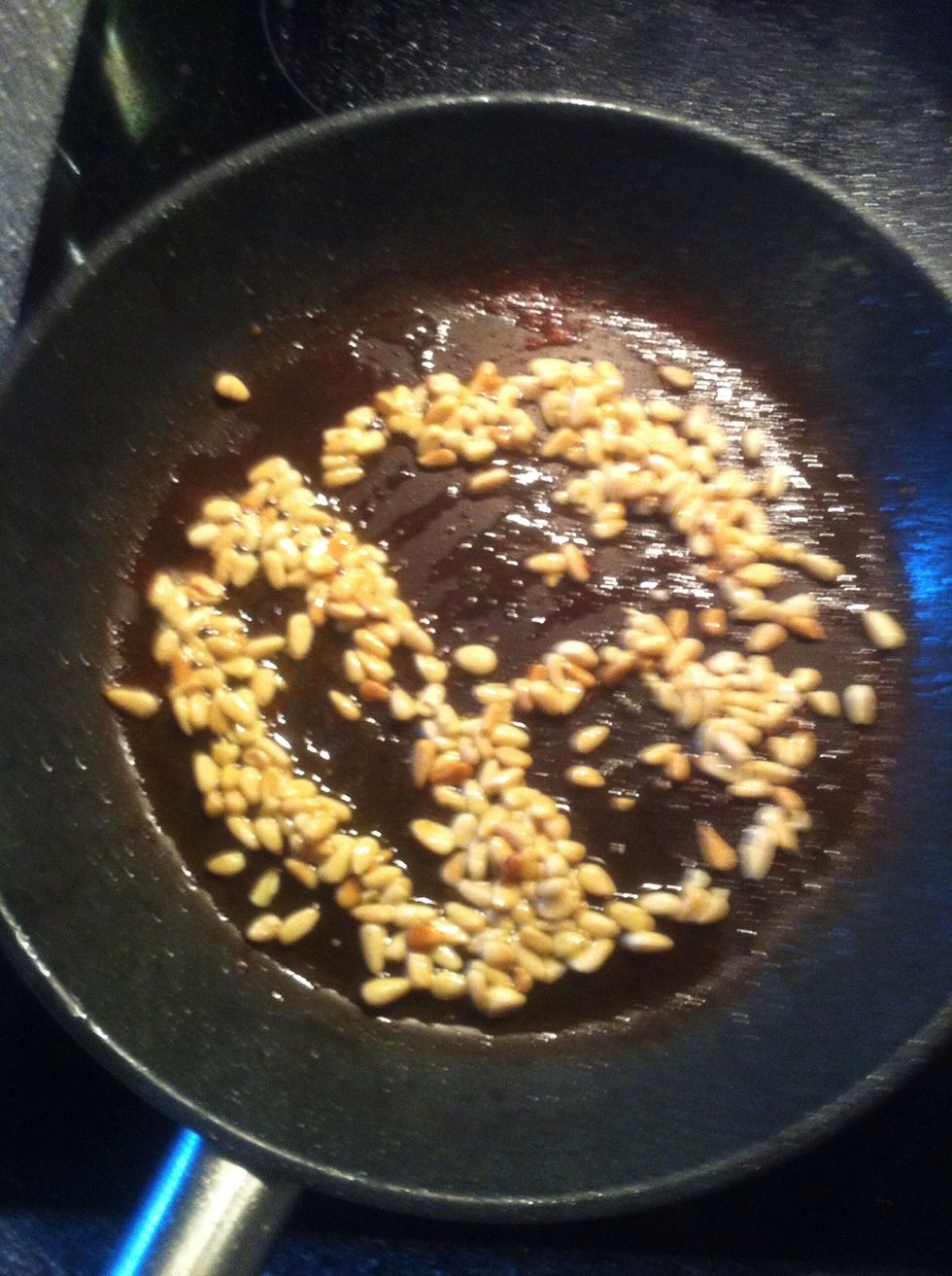 When The chicken is done, put lots of olive Oil on The pan. 1 dl / 8 table spoons. Put The pine nuts on The pan as well. Fry for 1 minute. Make sure they dont buuuurrn!!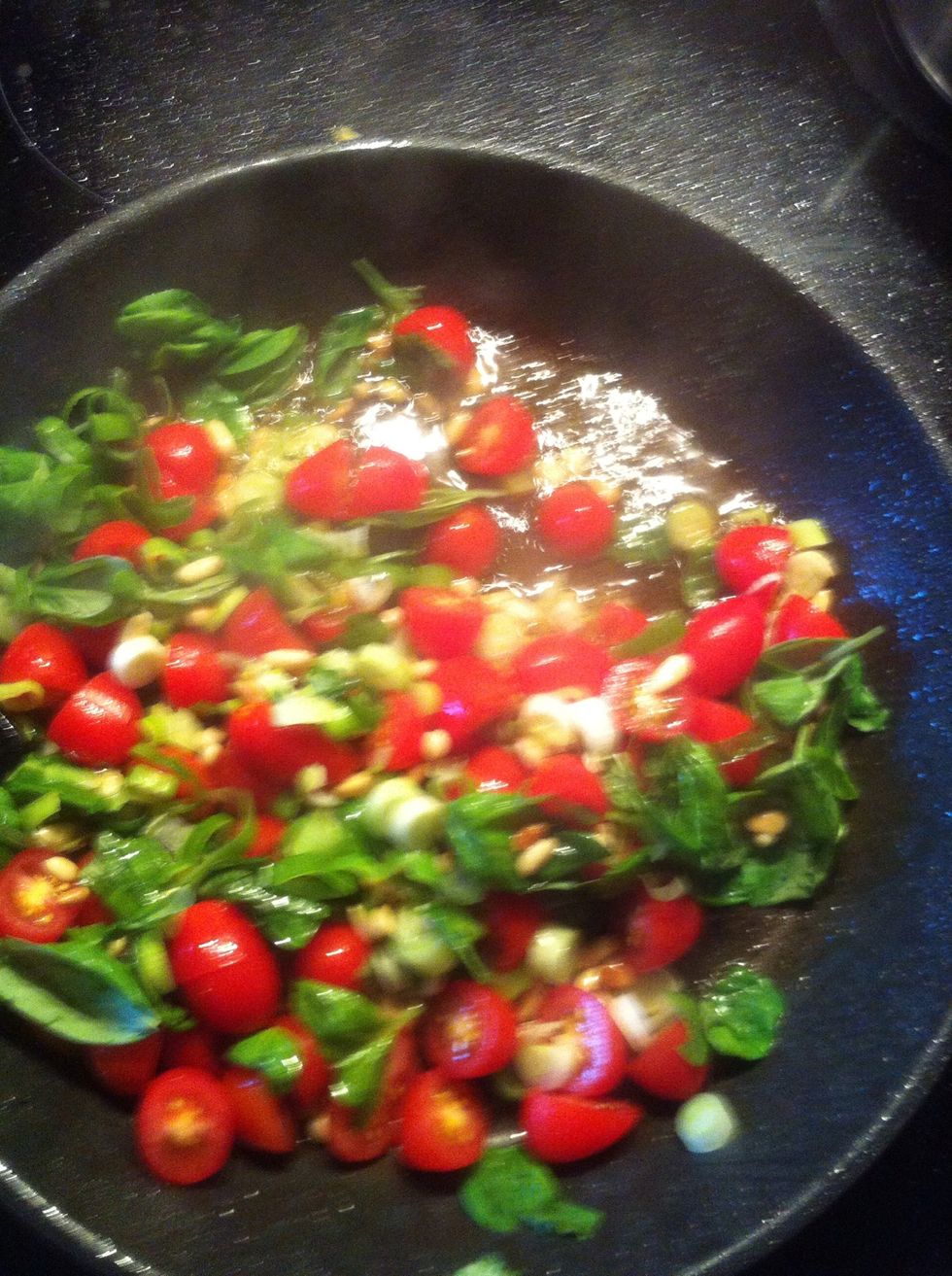 Add your choped veggies, and ad lots of garlic!! Smash Half of The tomatos, (Also add lots of salt, because of The tomatos .)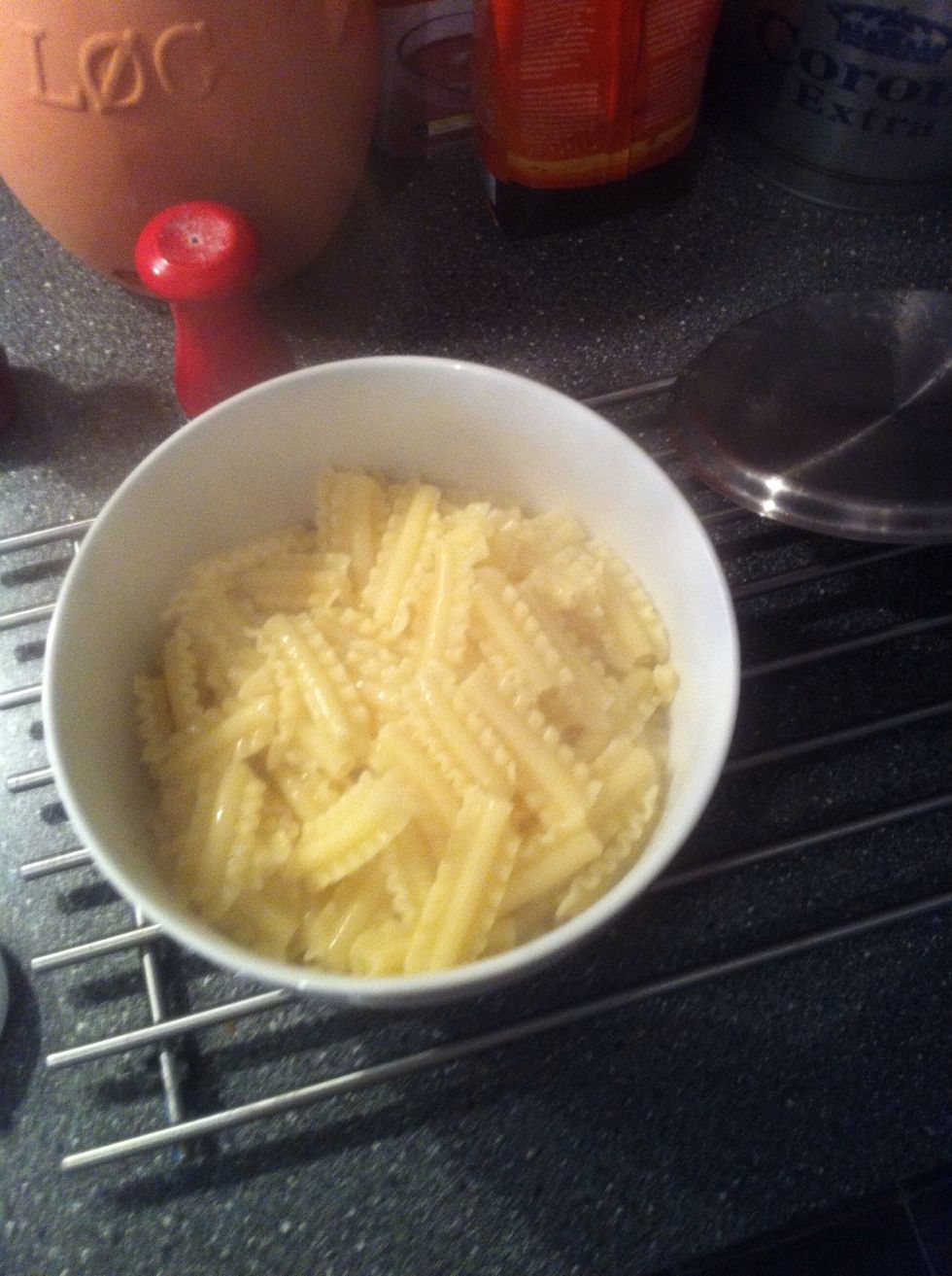 The Pasta is done!!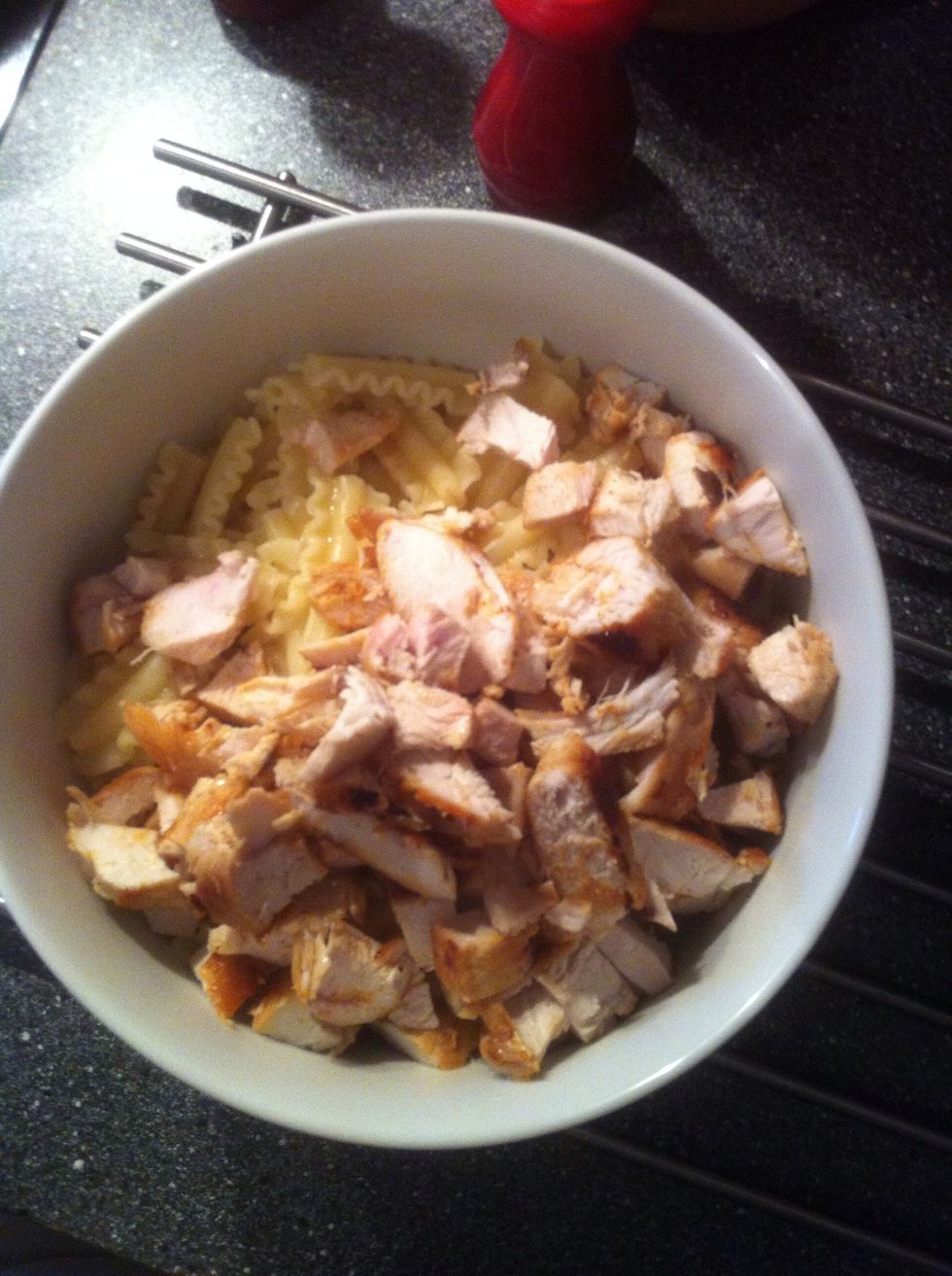 Slice up The chicken, and add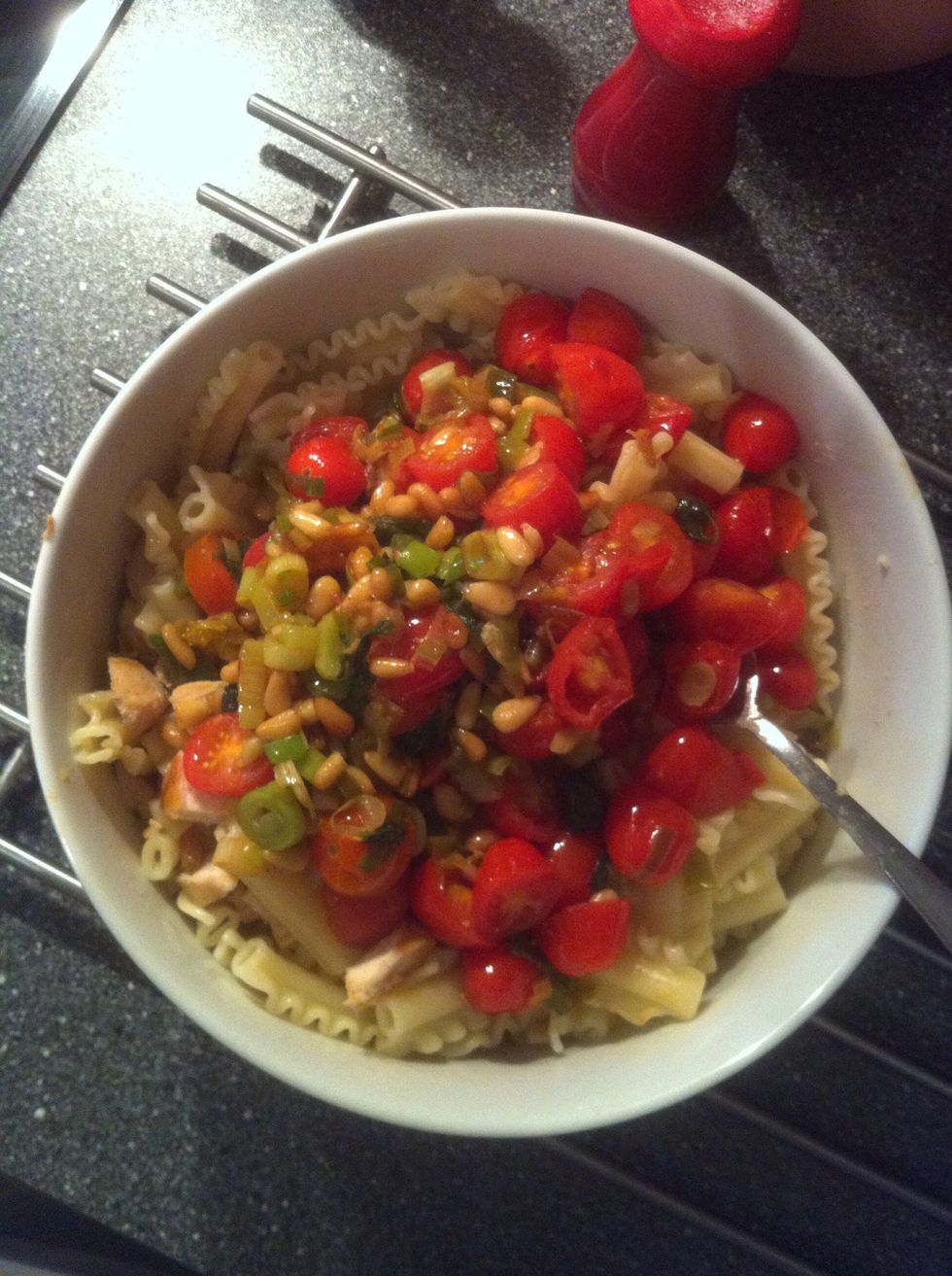 Add The veggie Oil nut thing ;-)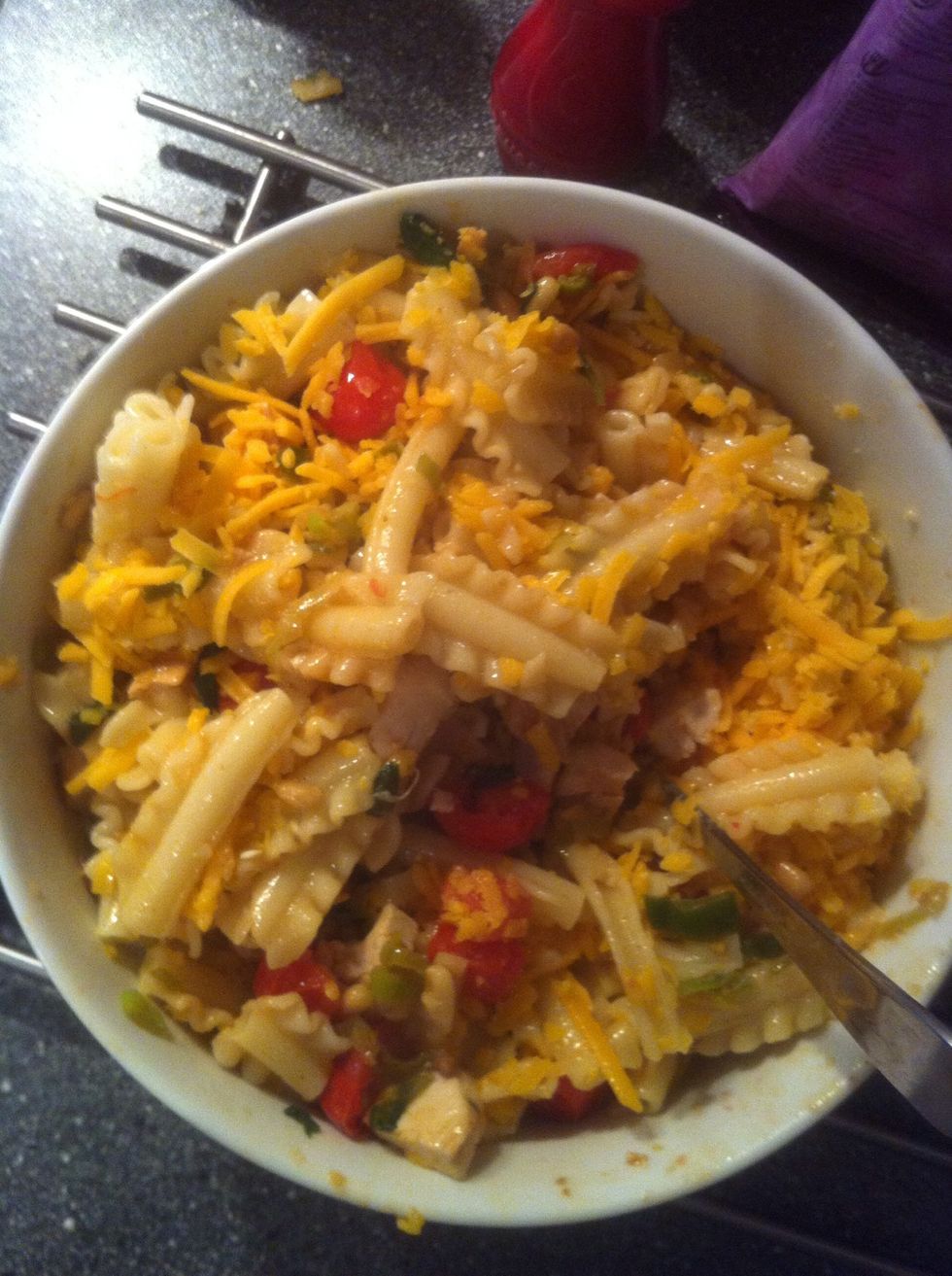 Whip it around, with some of The cheadder!!!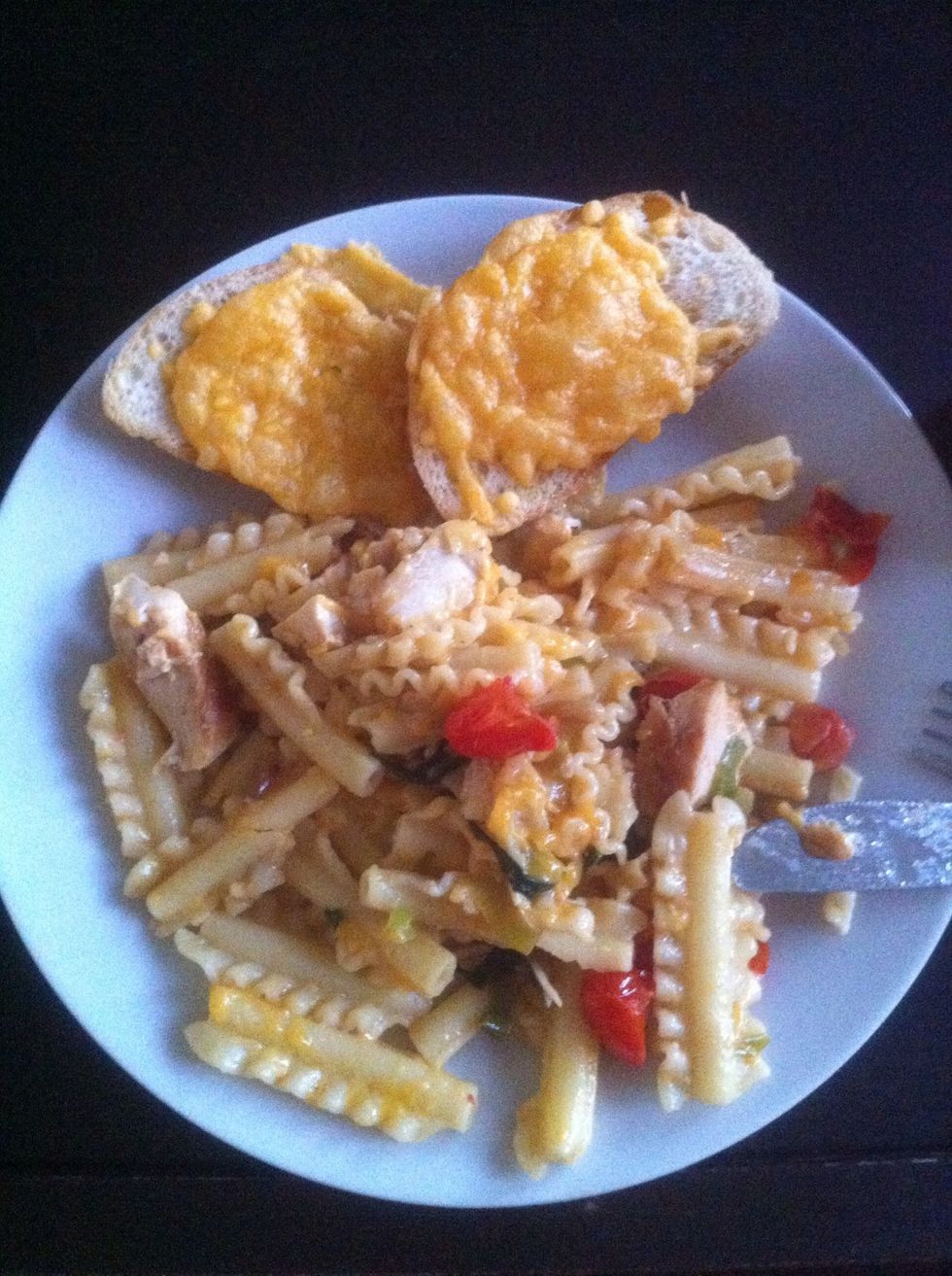 Dinner is served!! ;-) in abouth 25 minutes!! Enjoy - hope you Will Like it :-)
Chicken
Pasta
Tomato
Pine nuts
Cheddar cheese
Spring onions
Basil
Garlic
Bread
Olive oil