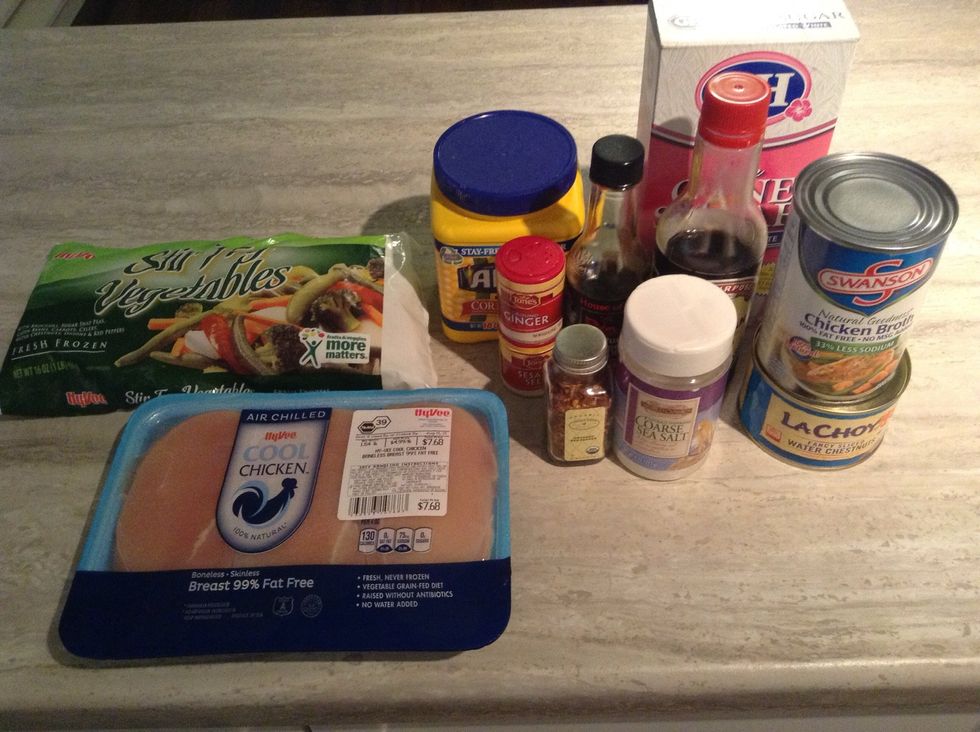 First, gather ingredients.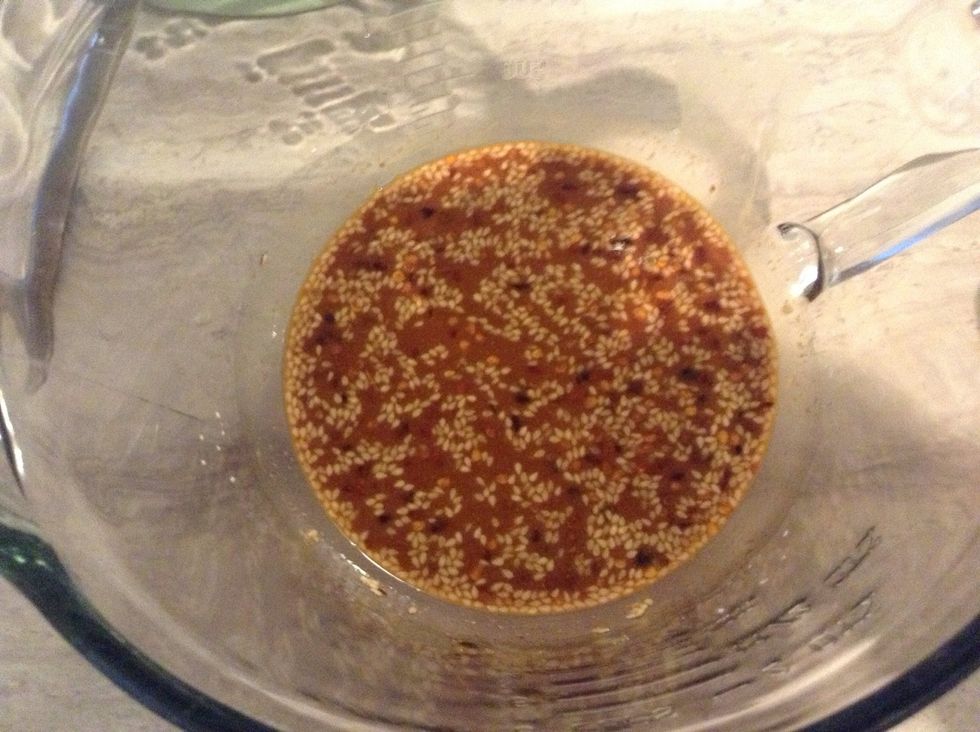 Next, make stir-fry sauce by combining soy sauce, cornstarch, ground ginger, sugar, sesame seeds, and red pepper flakes in a medium-sized mixing bowl. Set aside half of sauce for later.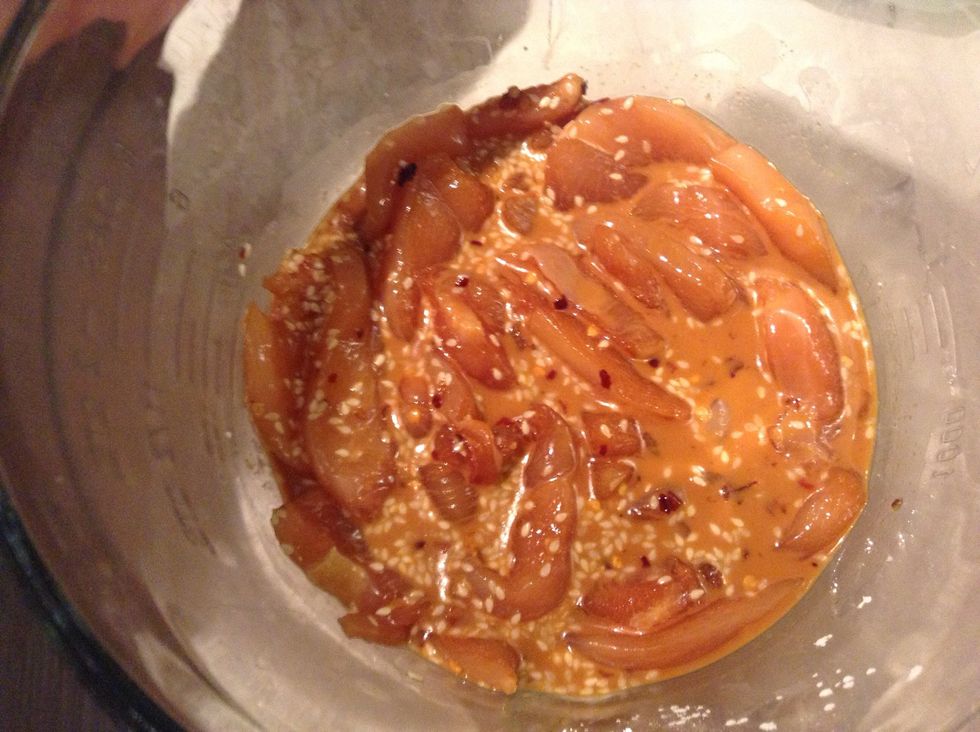 Slice or cube chicken and add to stir-fry sauce. Marinate in the refrigerator for 15 minutes.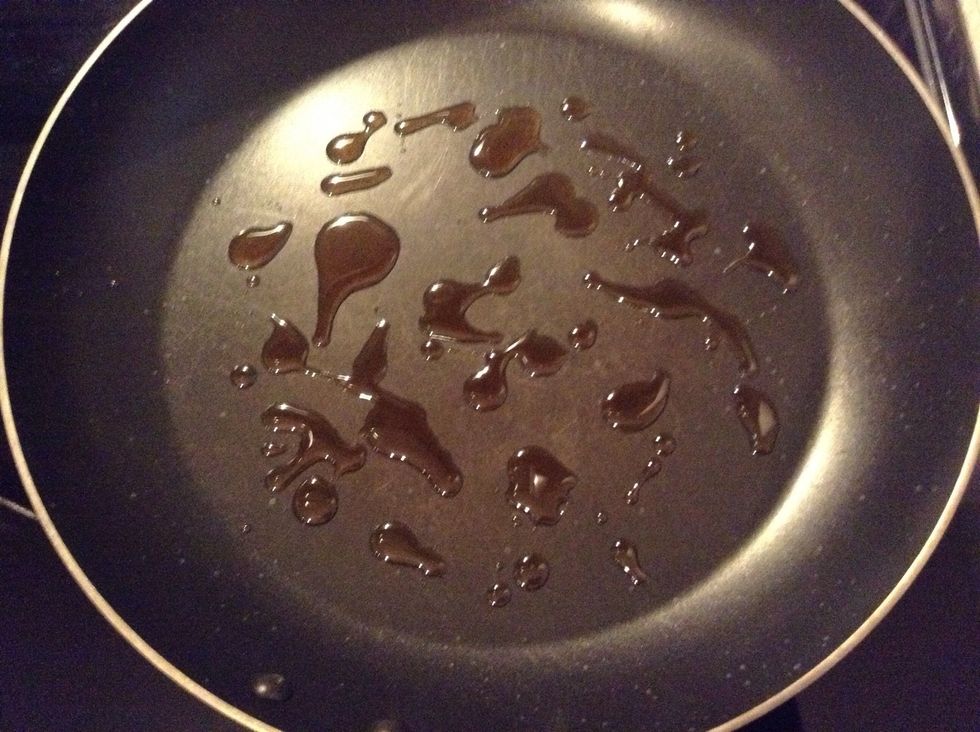 Add half of sesame seed oil to frying pan and heat on stovetop to Med-High.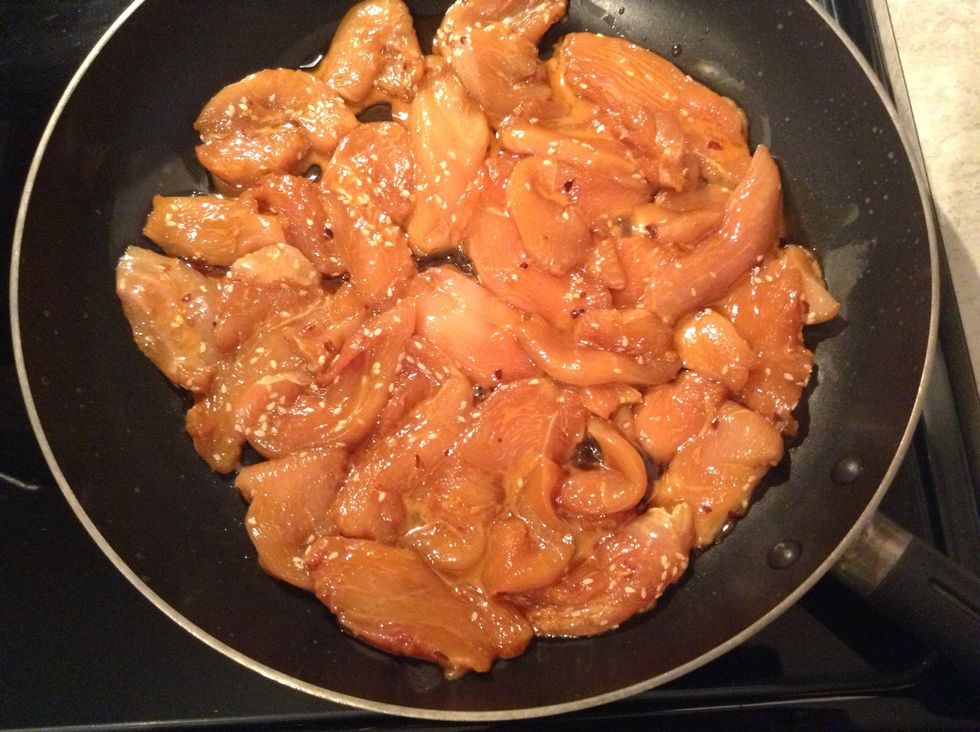 Add chicken to frying pan.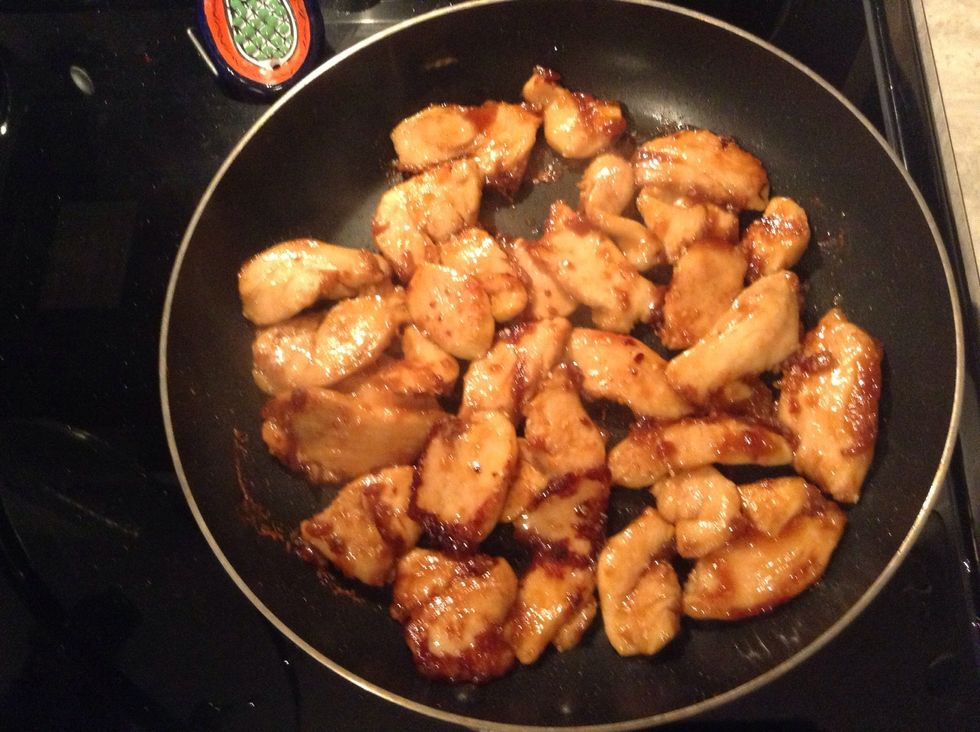 Stir occasionally and cook thoroughly.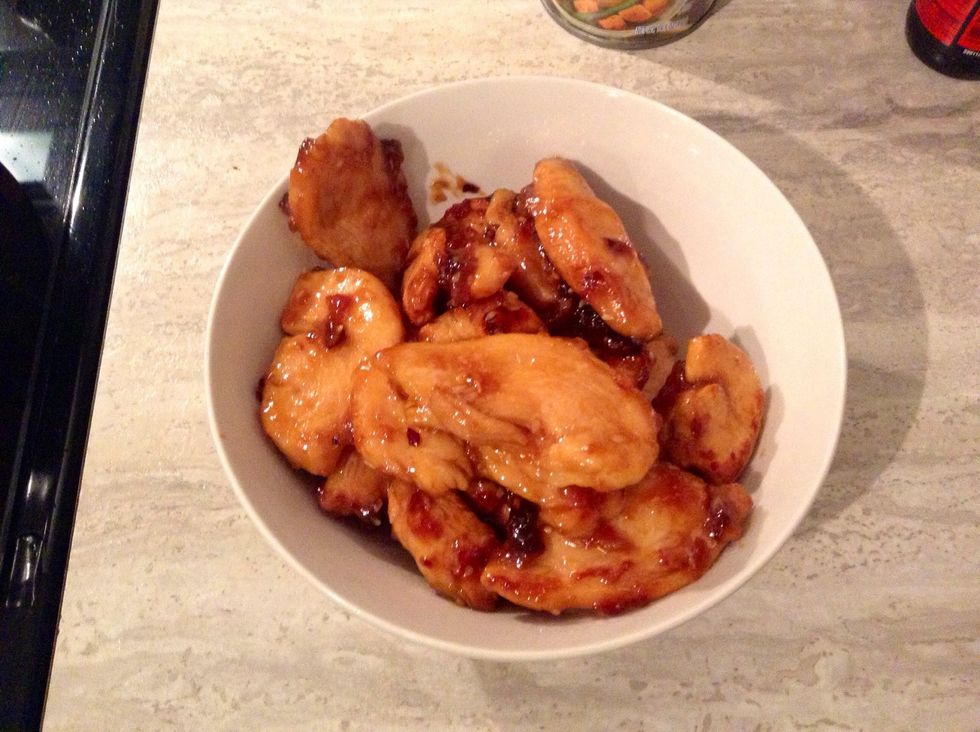 Remove chicken from frying pan and set aside while vegetables are cooked.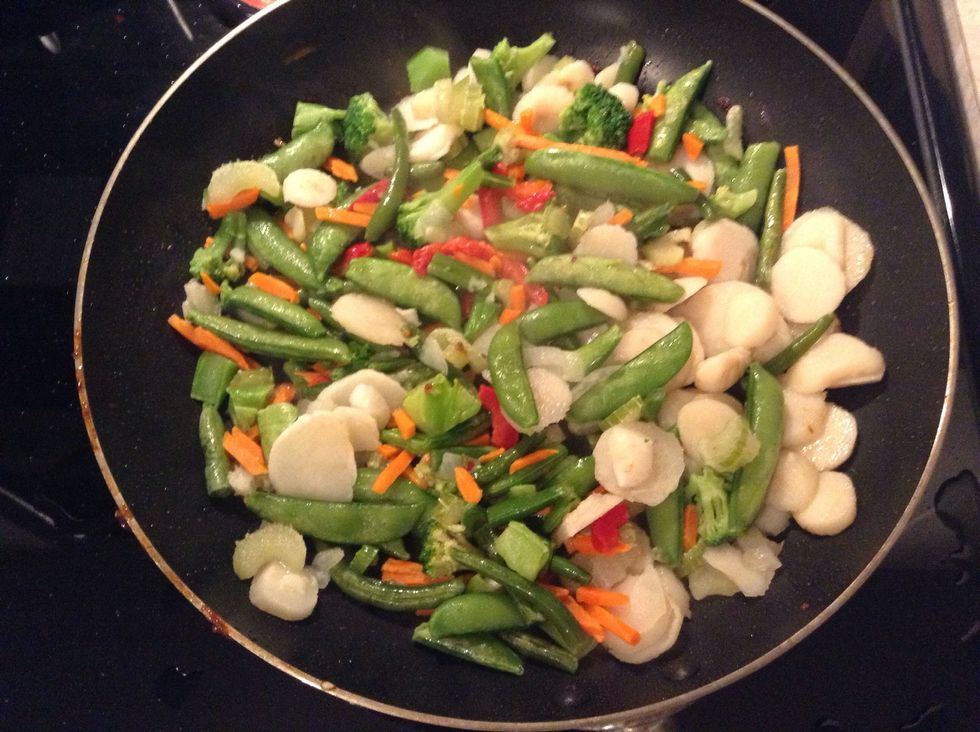 Add stir-fry vegetables, half of sesame seed oil, and chicken broth to frying pan.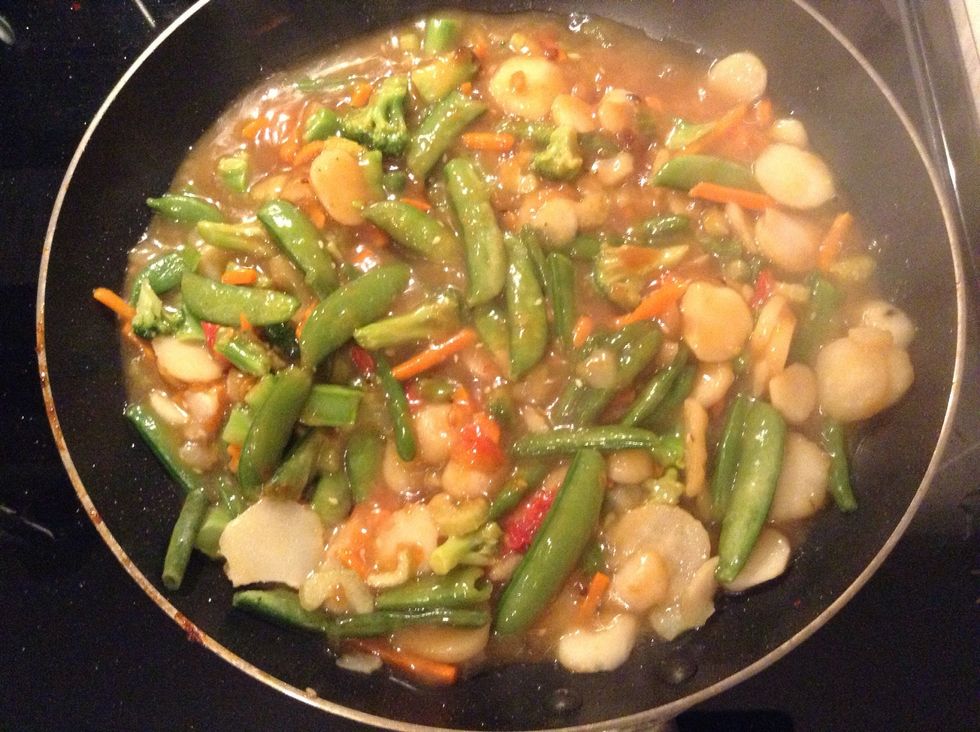 Add stir-fry sauce (that had been set aside) to frying pan and cook on medium heat for three to five minutes.
Add chicken back to frying pan and simmer on low. Add salt to taste.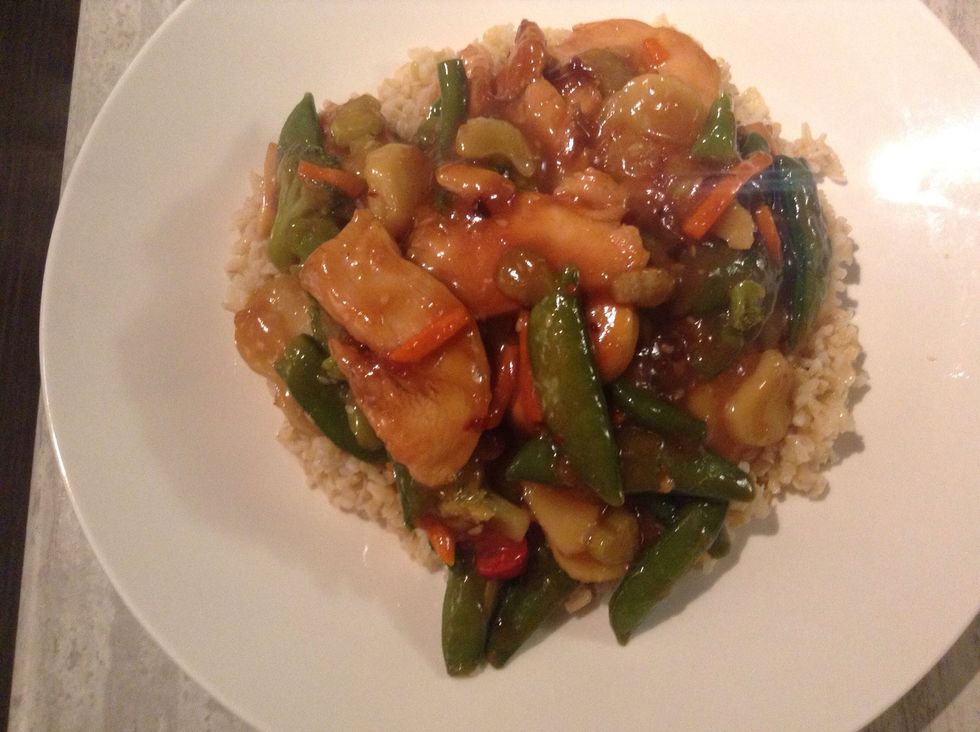 Serve over rice and enjoy!
1.0lb Chicken breast
8.0Tbsp Soy sauce
4.0Tbsp Cornstarch
1/2tsp Ground ginger
2.0tsp Granulated sugar
1/2tsp Red pepper flakes
3.0tsp Sesame seed oil
1/2c Chicken broth
Salt (to taste)
1.0 Stir-fry vegetables
1.0tsp Sesame seeds