This is a super easy dish ready in 50 minutes, cooked in one pot and using just a few cheap ingredients.
22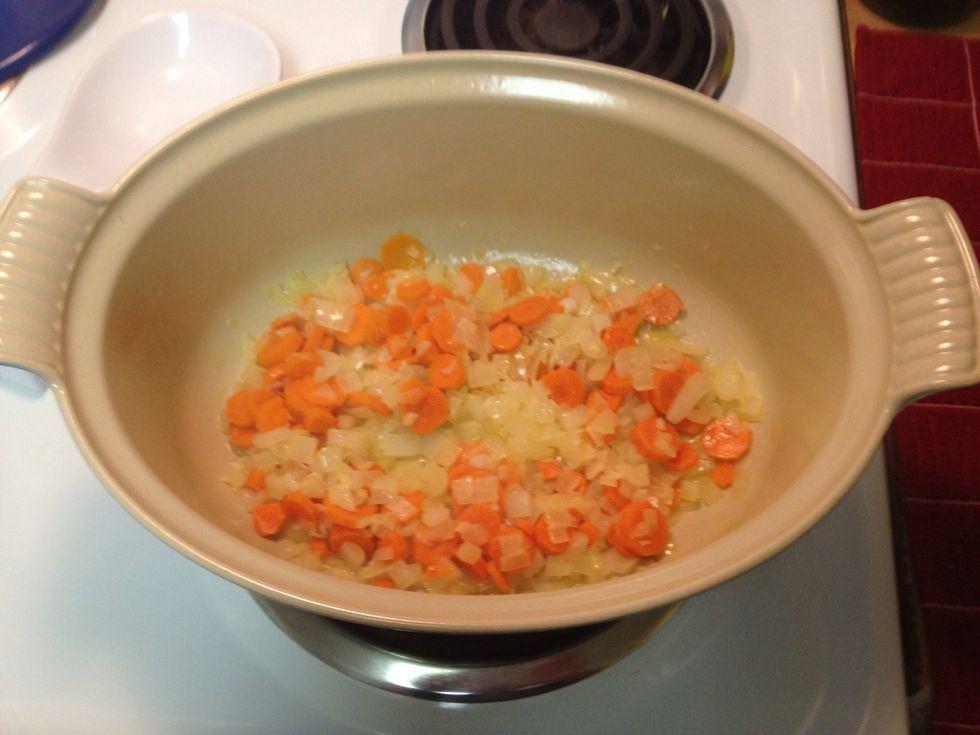 Heat the butter and a light coating of olive oil on medium heat (number 5). Then add minced garlic, chopped onion and sliced carrot. Cook for about 10 minutes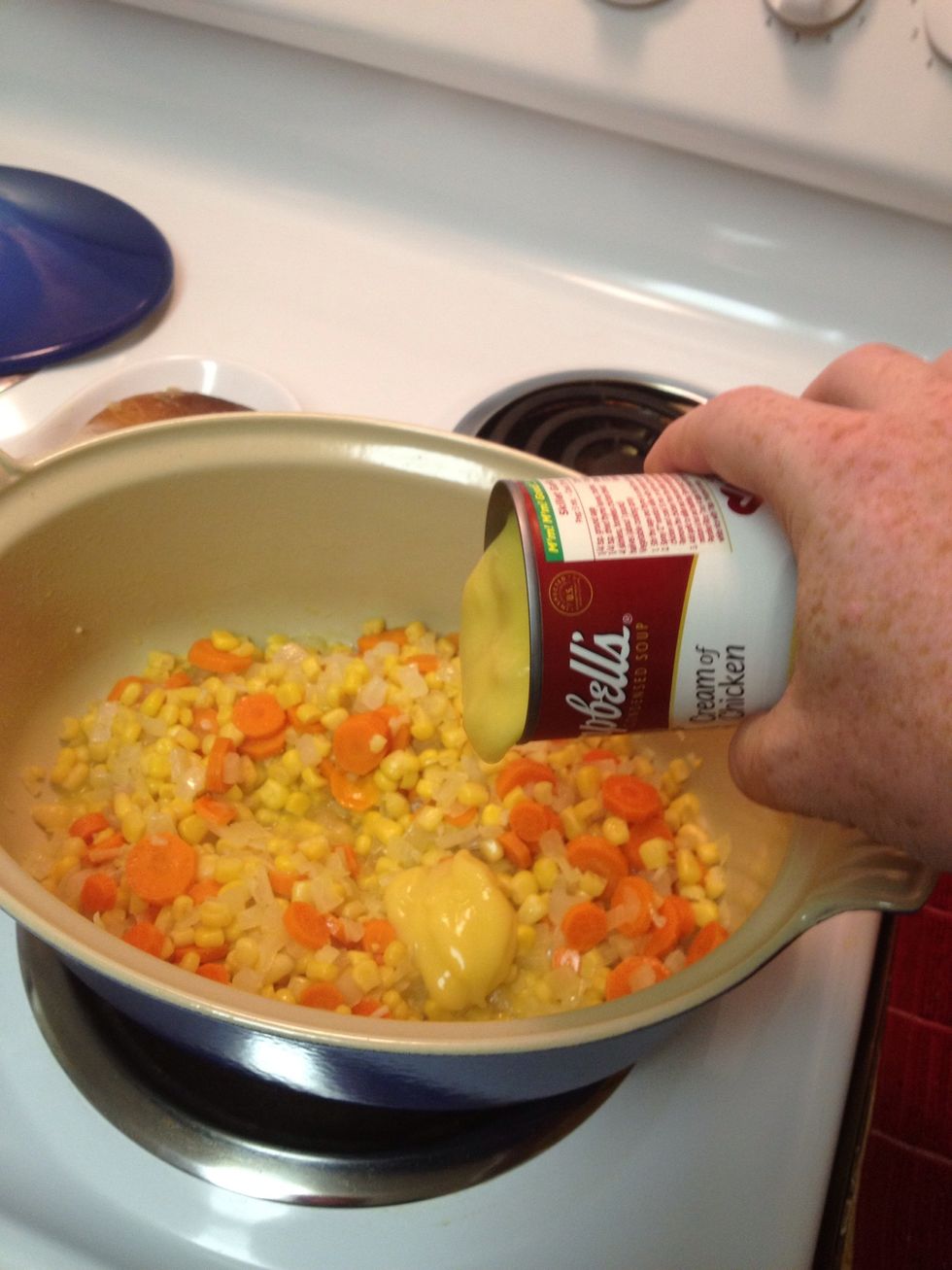 After 10 minutes add the corn and both cans of soup. Leave to heat through while preparing the chicken.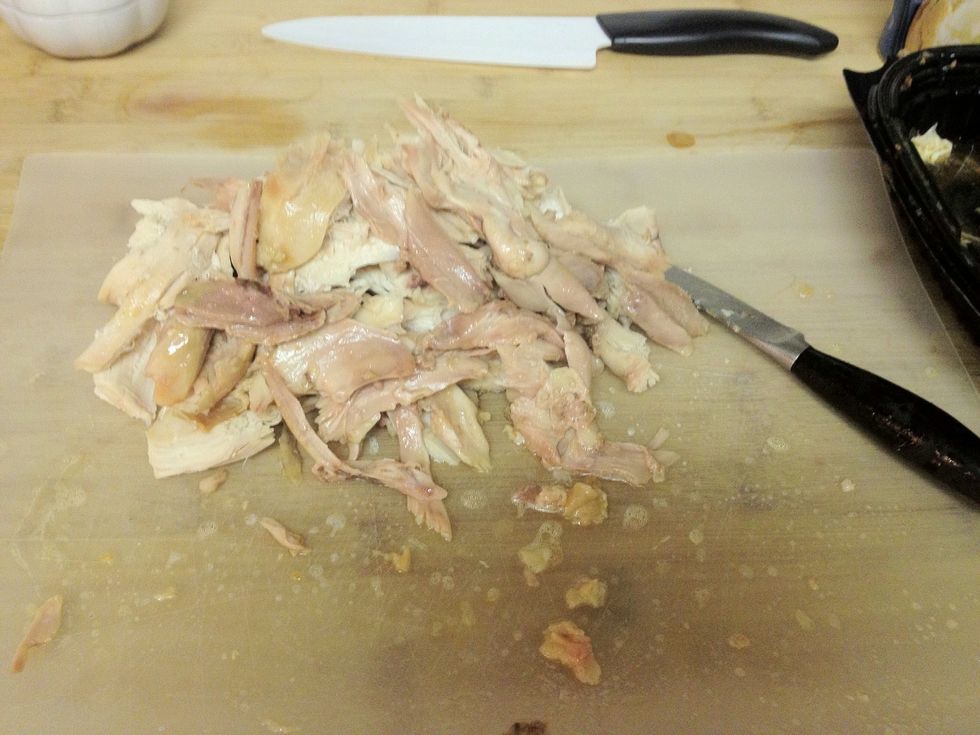 Remove rotisserie chicken from the bone with fingers and leave in fairly big chunks. I like to use more dark meat than white but you can use whatever you prefer. This is 2 legs & thighs & 1 breast.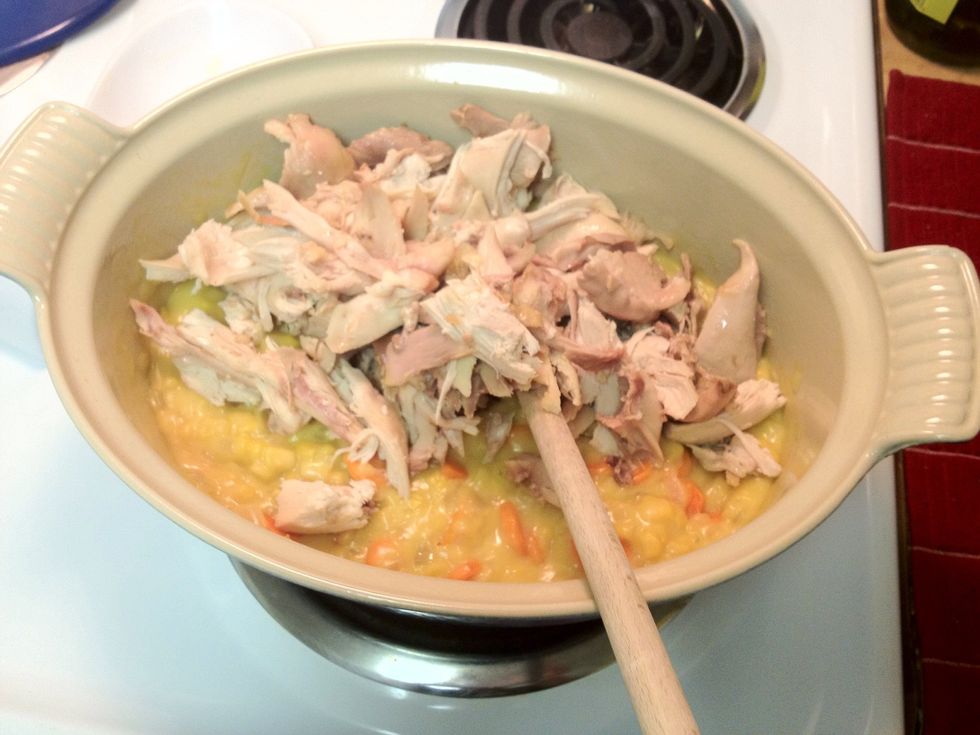 Add chicken and give a good stir.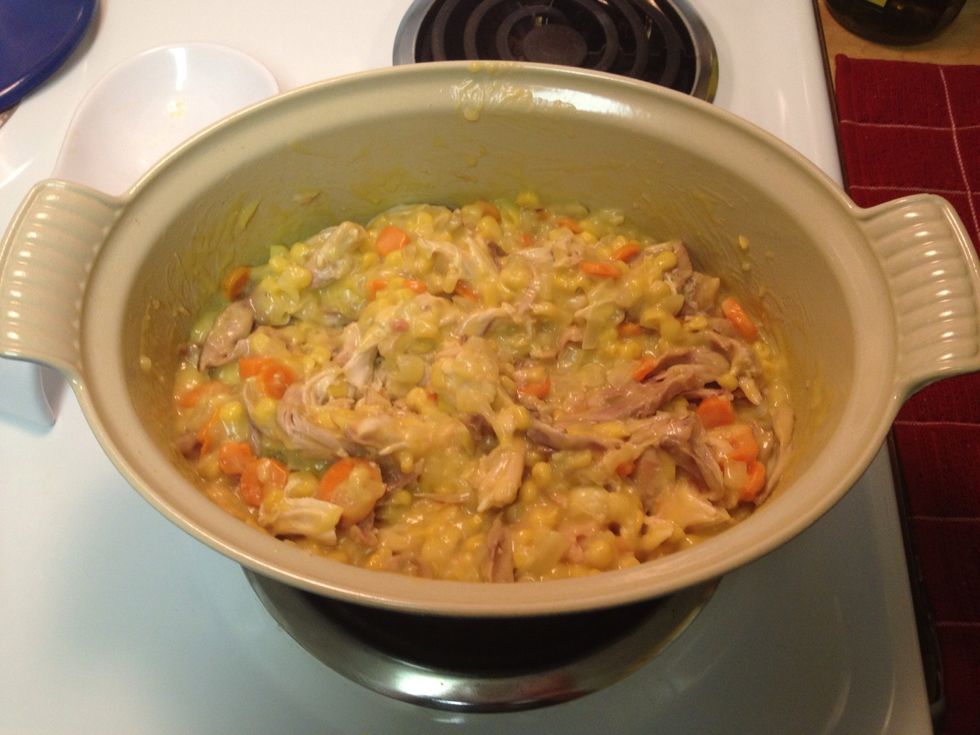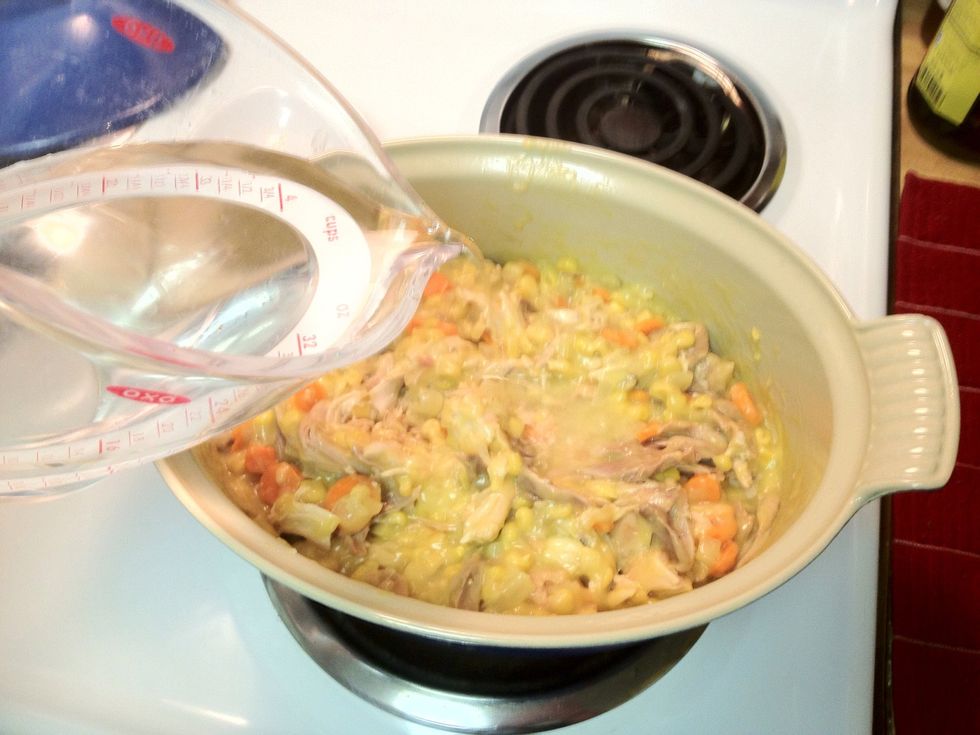 Pour in the water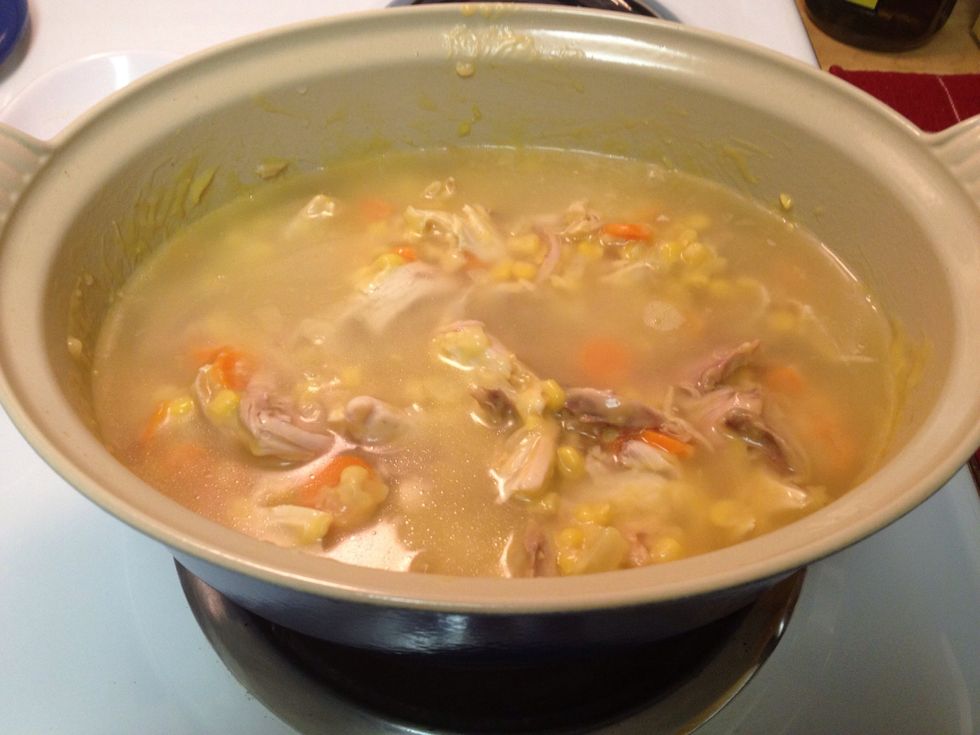 It should just cover the contents of your pot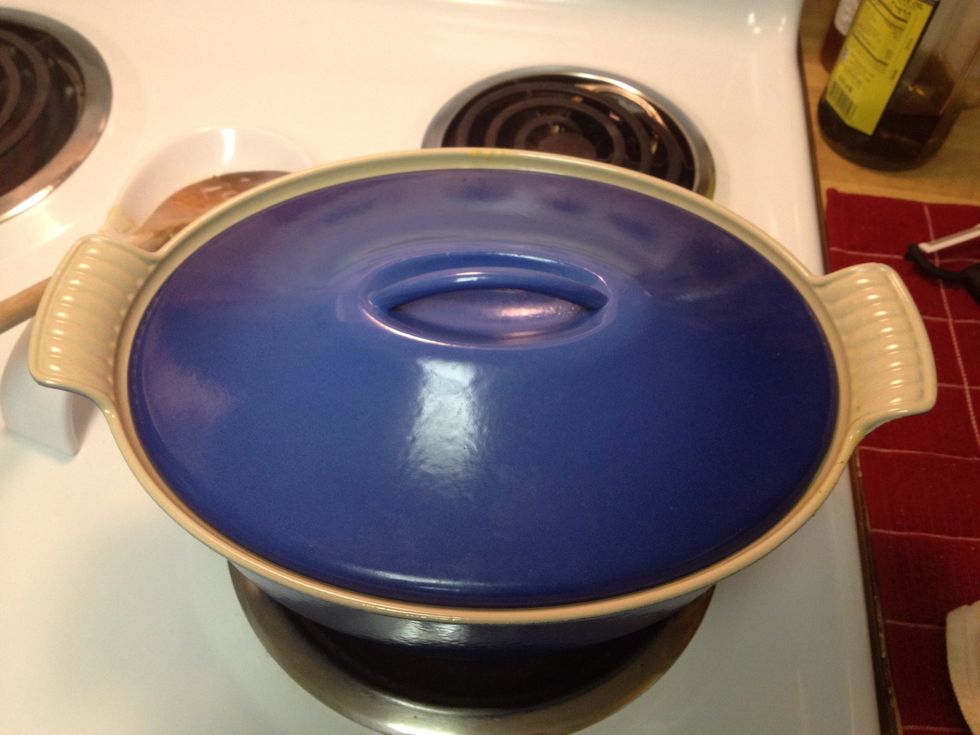 Add the 2tsps of Mrs Dash and give everything a good stir. Cover, reduce heat to medium low (number 2) and cook for 10 minutes.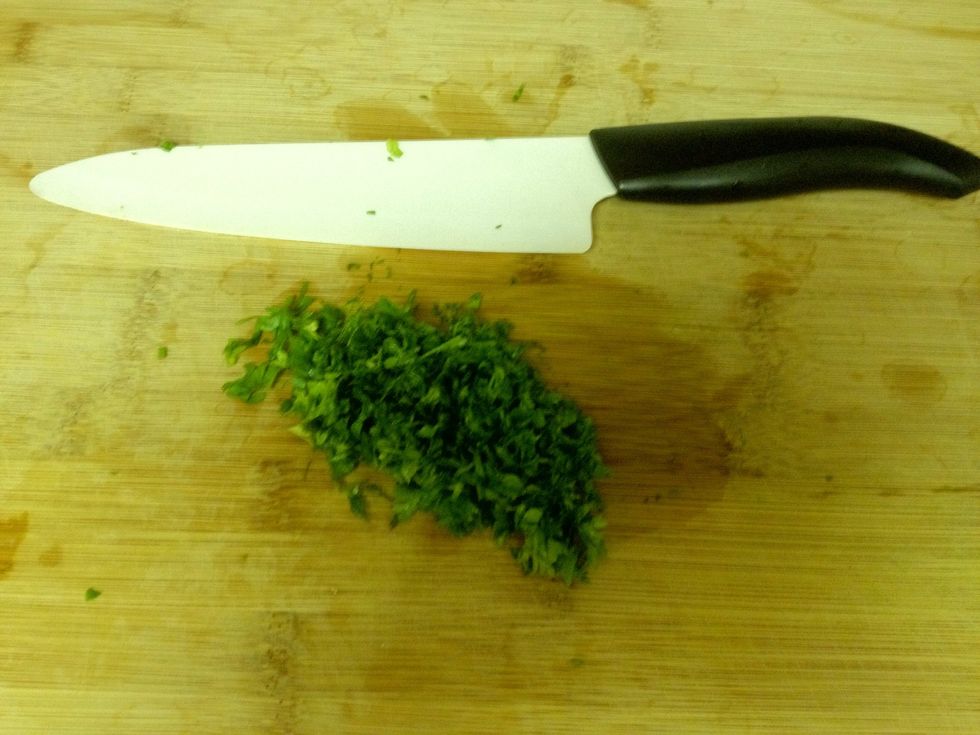 While you're waiting, chop a good handful of fresh parsley.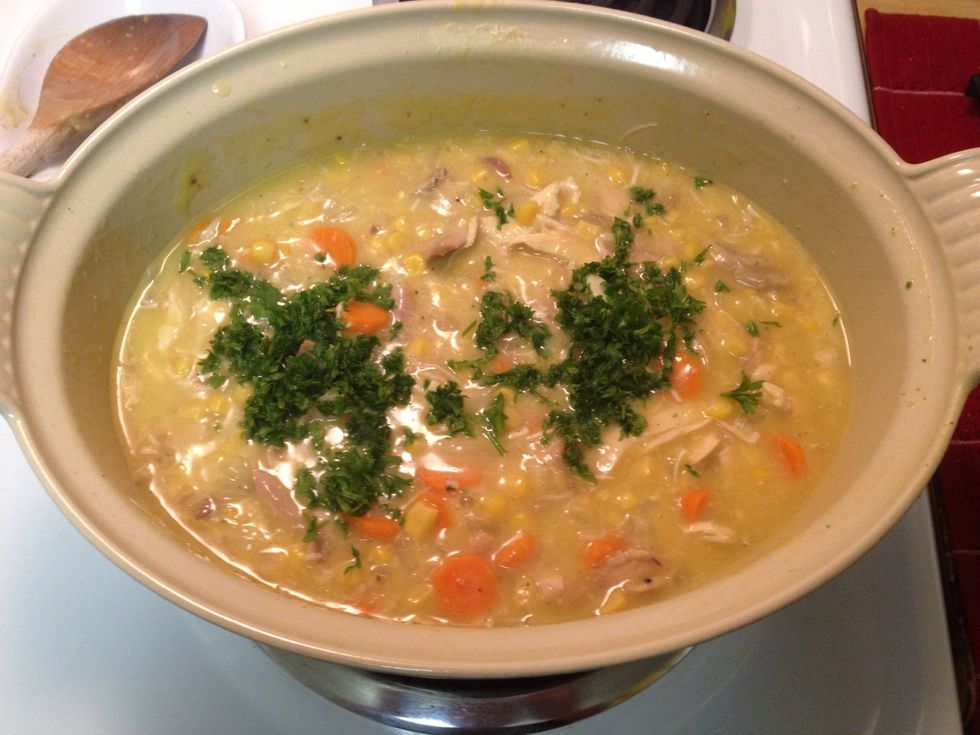 When the 10 minutes are up, add most of the parsley and stir in. Reserve a few pinches of parsley for a garnish.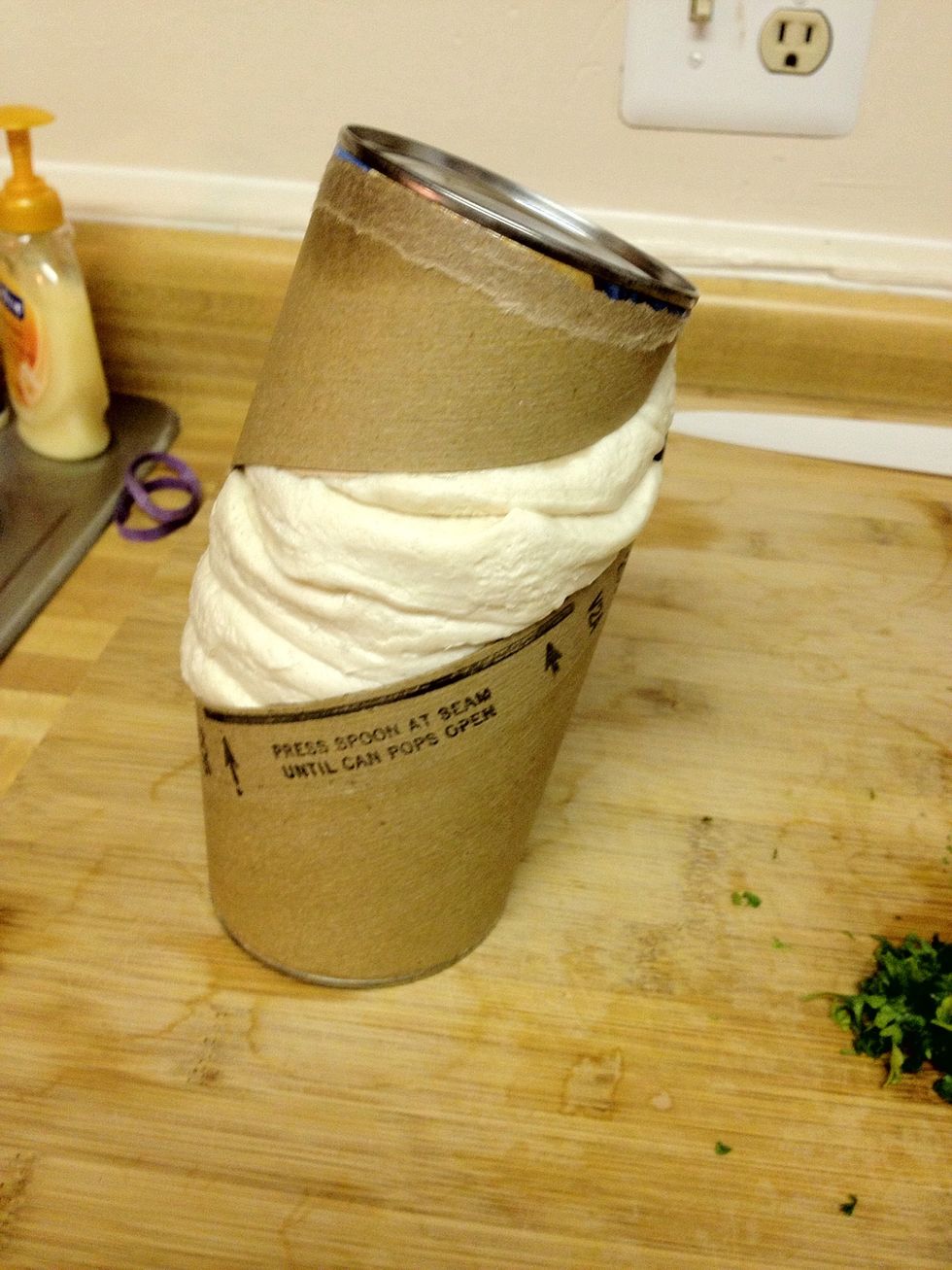 Open the biscuits.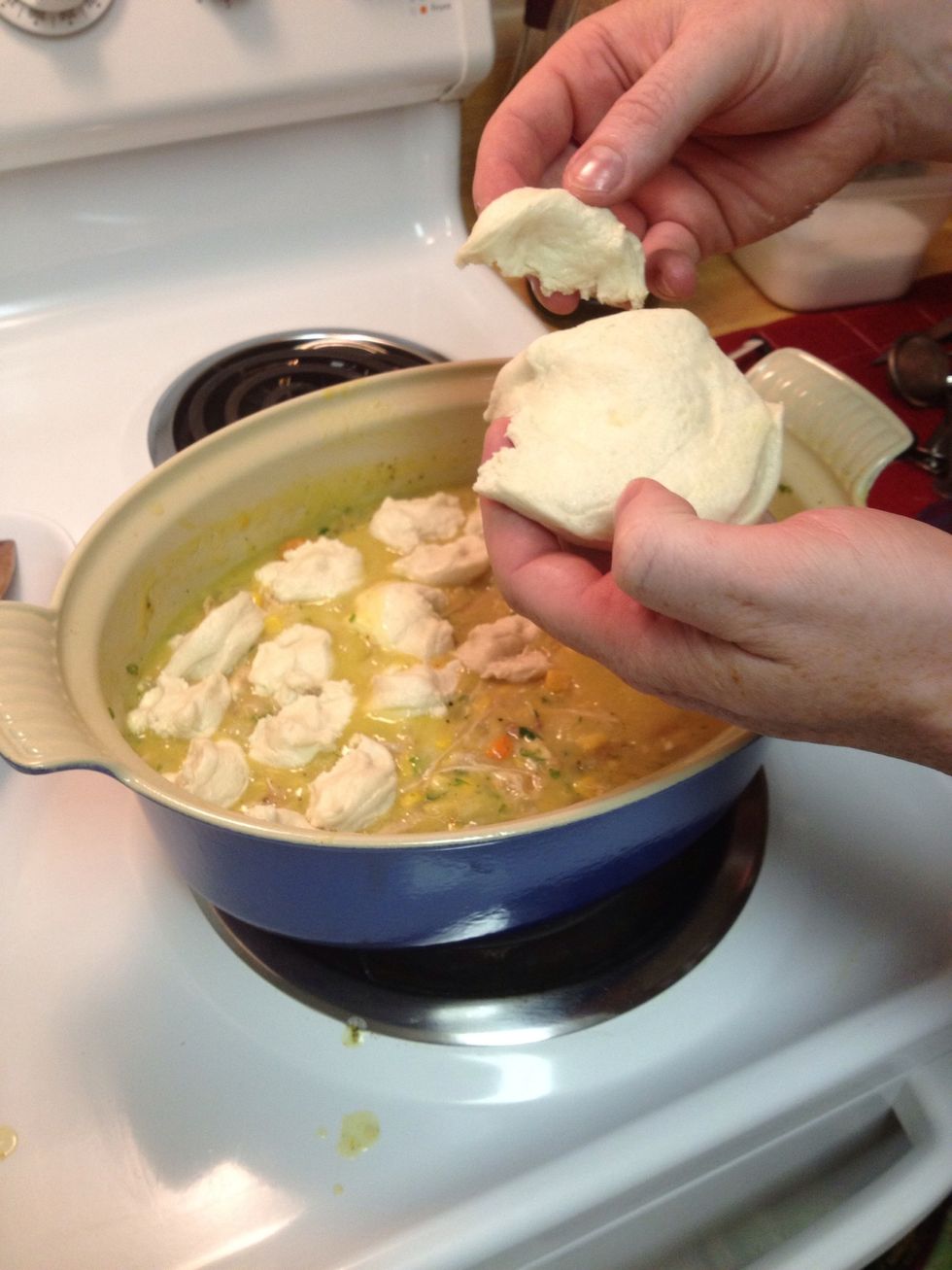 Begin tearing the biscuits as shown and layi on top of your mixture.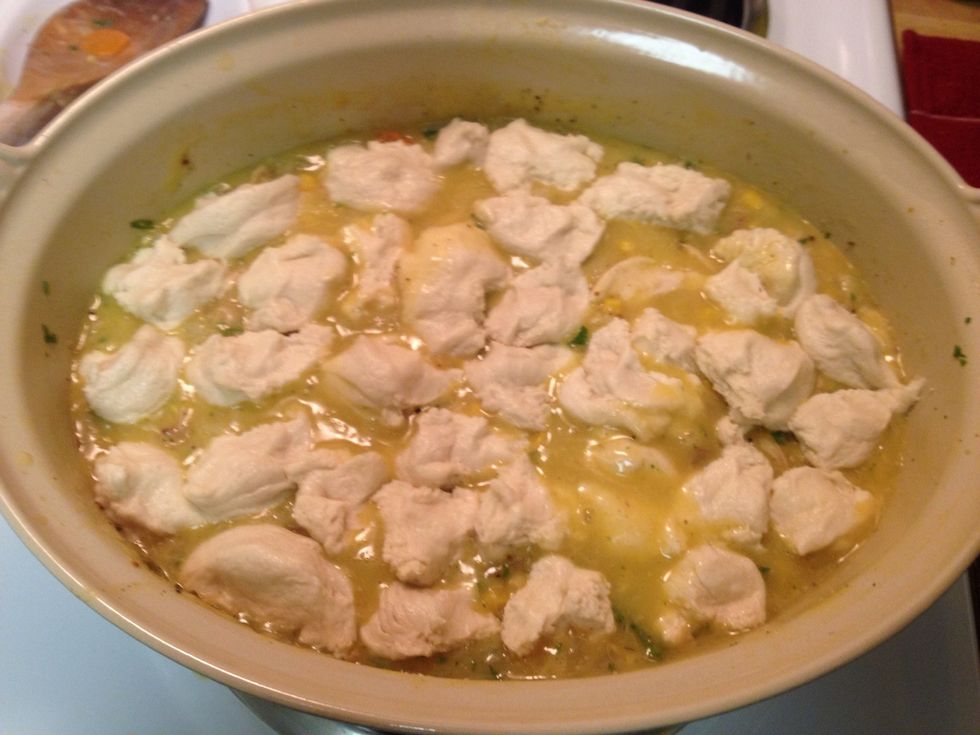 I managed to fit 5 biscuits in my pot, which seems like a good amount to me.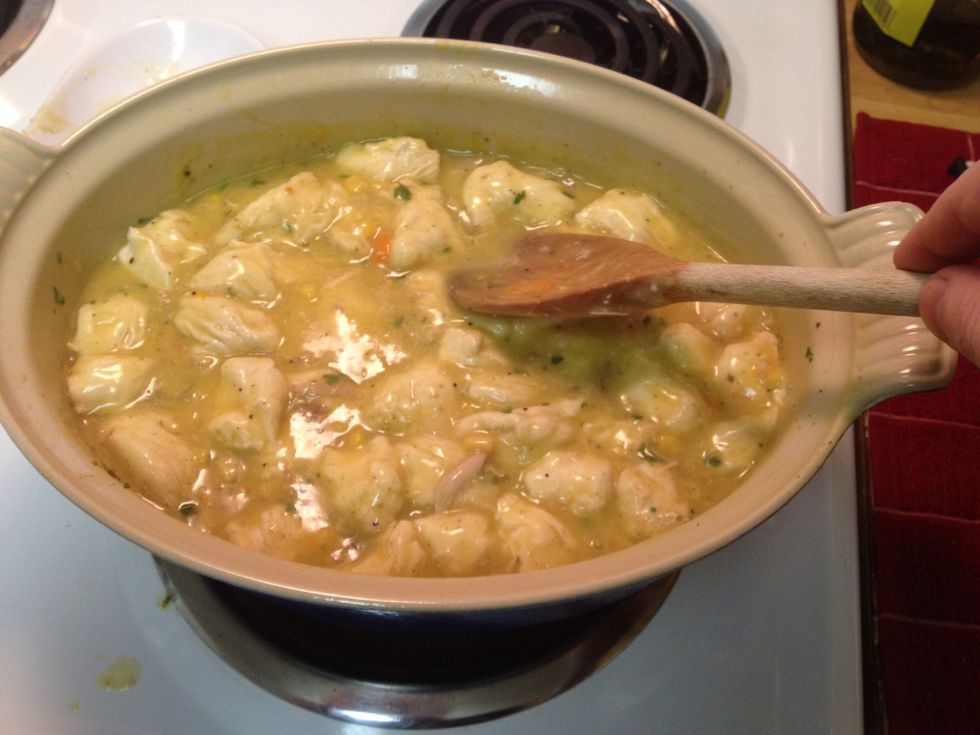 Use a spoon to push the dumplings down into the gravy to coat them. Replace lid and cook for 15 minutes. .
After 15 minutes, stir mixture, scraping the bottom of the pan. Replace lid and cook for another 15 minutes.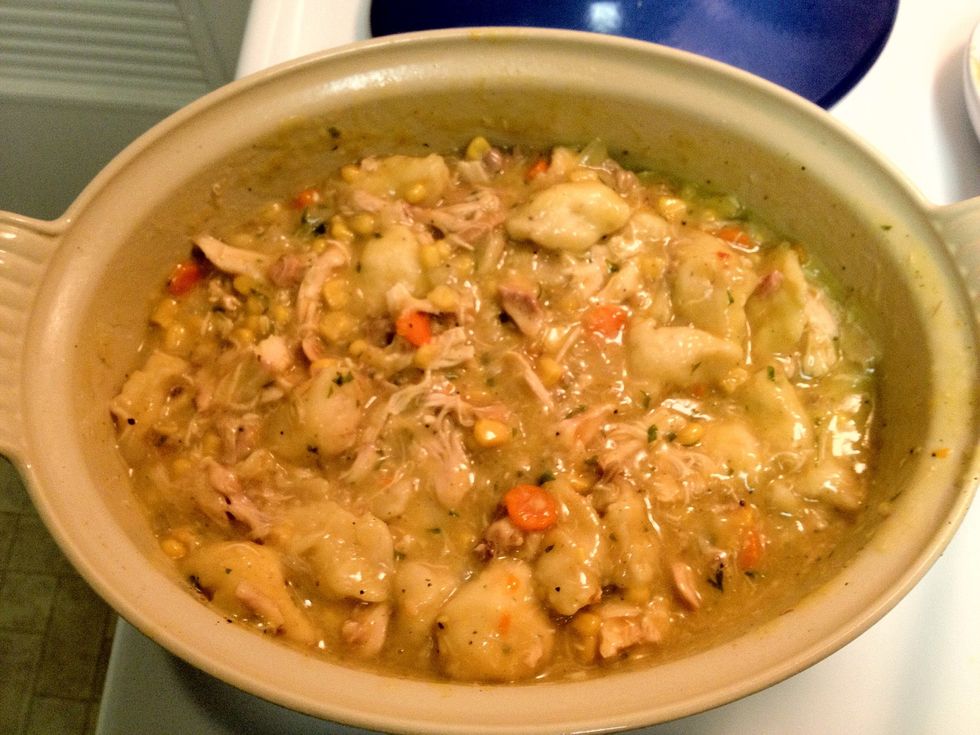 This what it should look like after the dumplings have cooked for 30 minutes.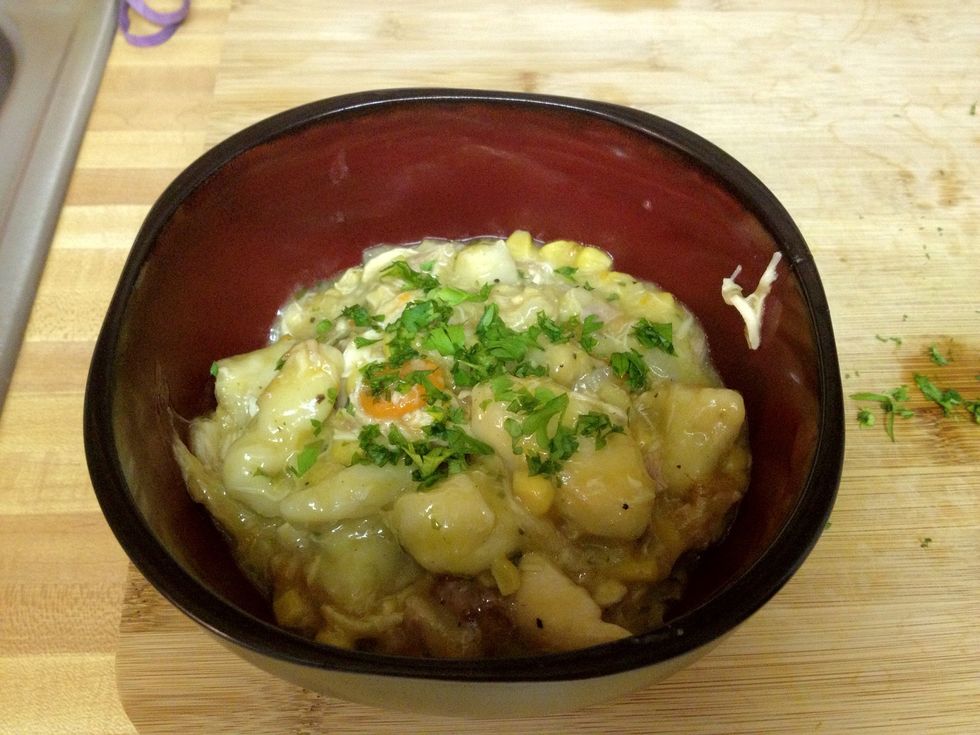 Serve in bowls, garnish with the remaining parsley and enjoy your creation! I bake the 3 leftover raw biscuits, store in a Ziplock bag and then toast for breakfast with butter and jam. Delicious.
Large pot (I use a 4 quart Enameled cast iron pot)
A sharp knife
1 1-2 cups of Water
2 cans of condensed cream of chicken soup
1 Rotisserie chicken
1 onion
2 cloves of garlic
Handful of fresh parsley
I tube of raw biscuits (I use Pilsbury grands)
2 teaspoons of Salt free Mrs Dash seasoning
1 can of corn
2-3 carrots
Salt and pepper
2 tablespoons of butter
Olive oil