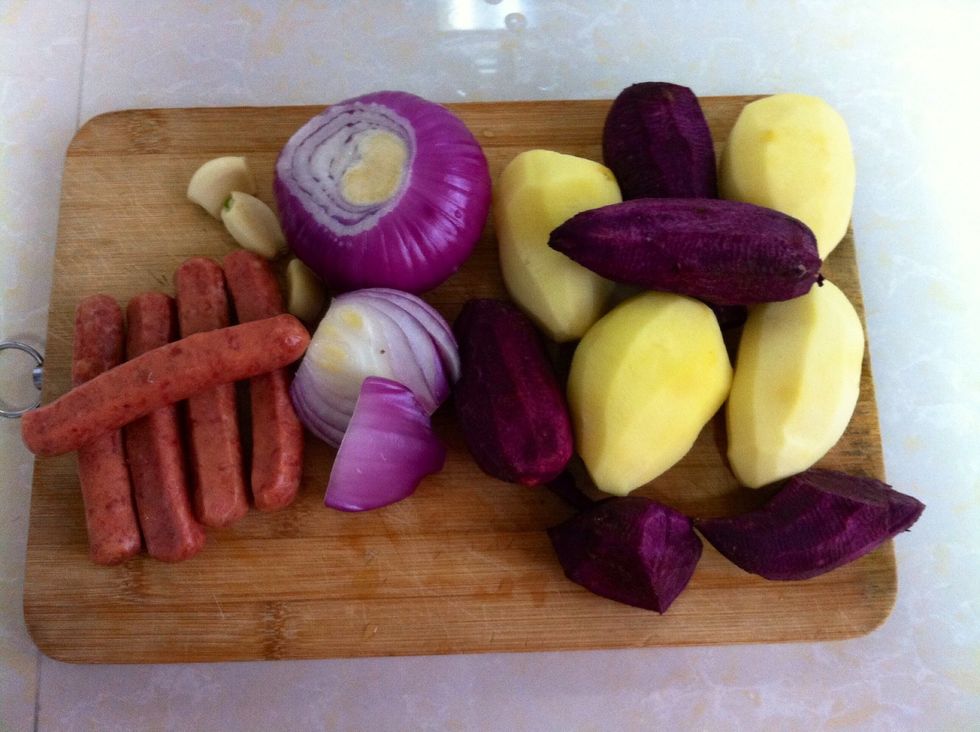 Our future soup;)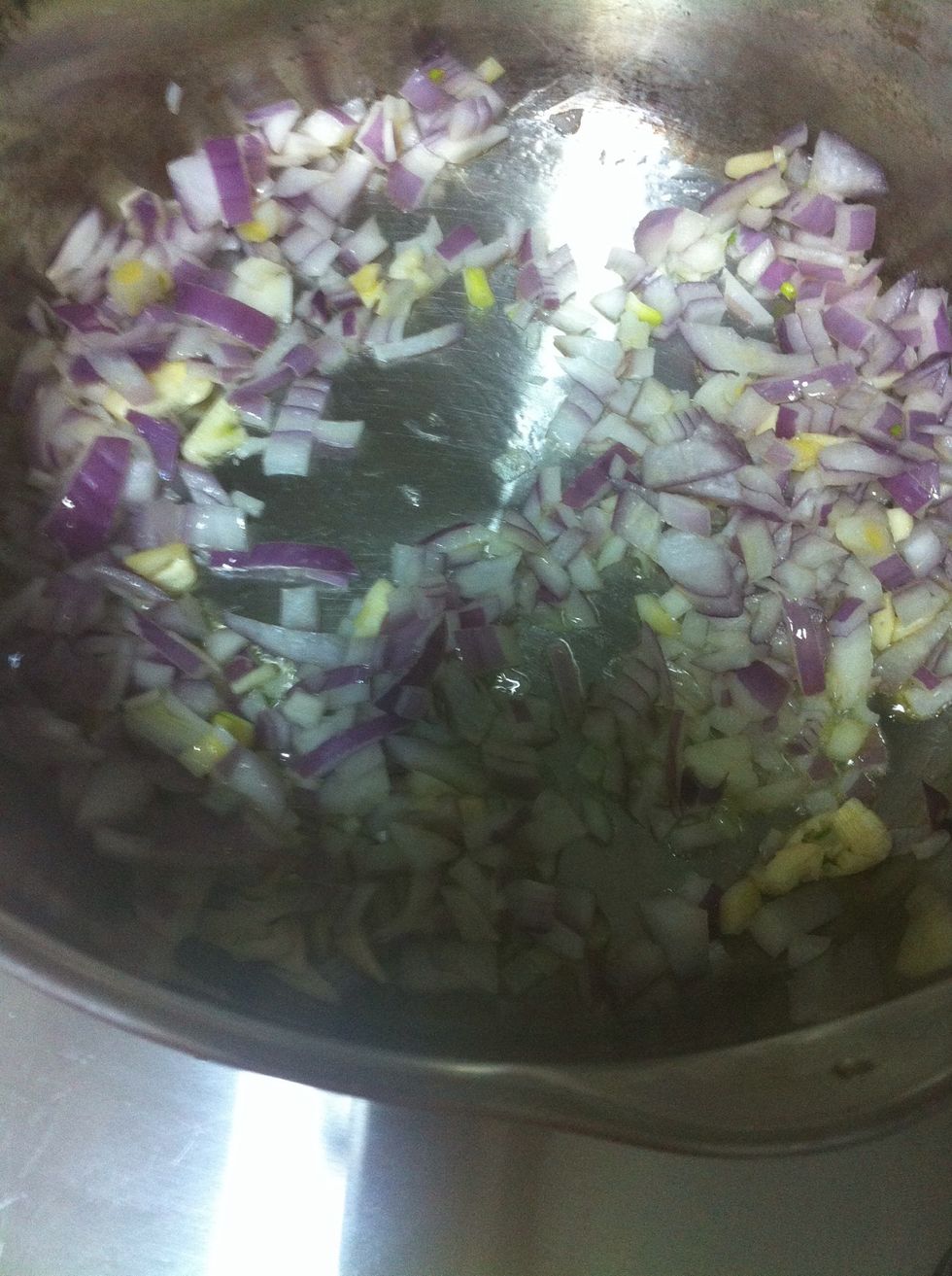 Chop onions and cut garlic. Brown them in 1 table spoon olive oil.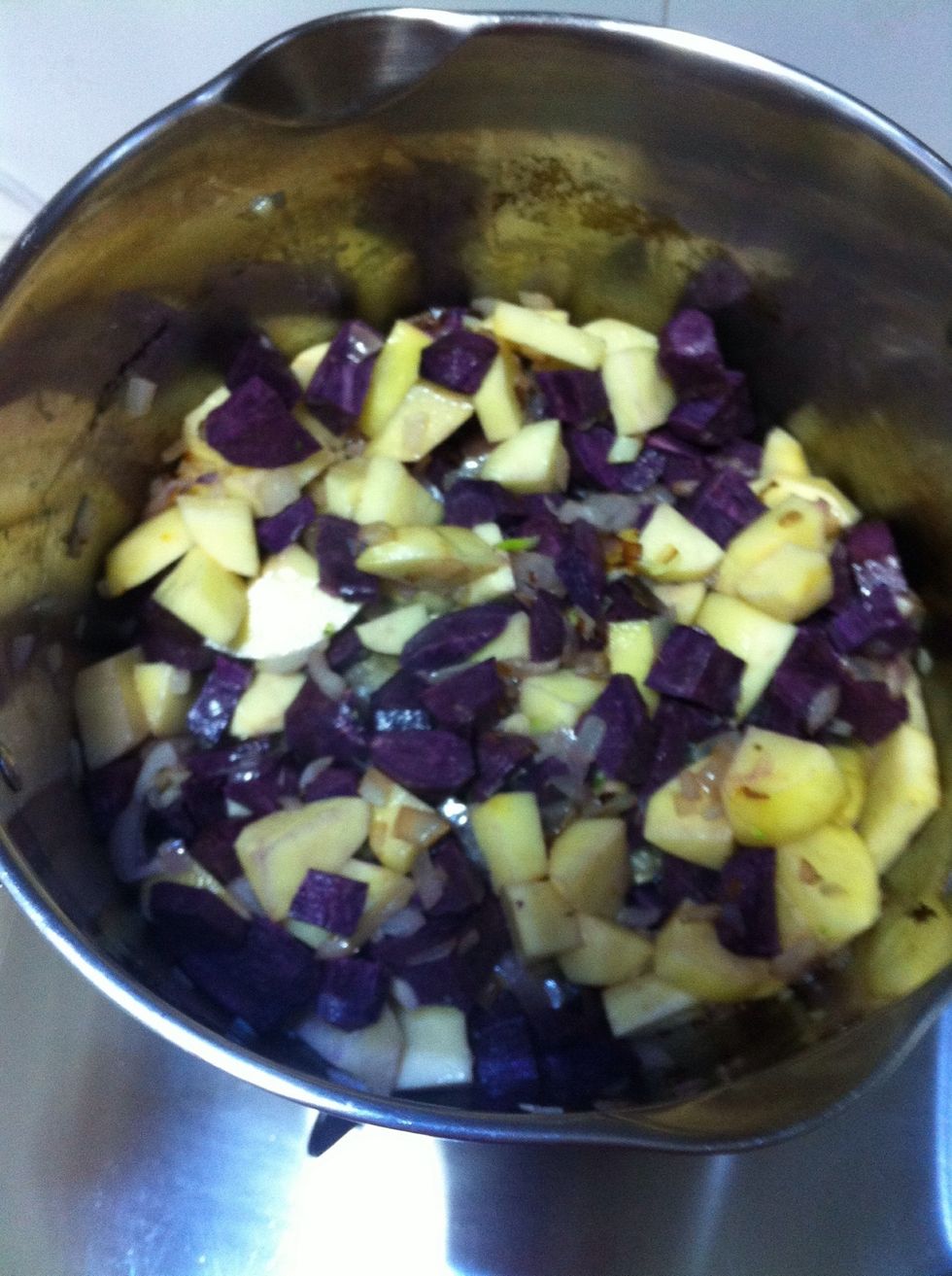 Chop potatoes, add to onion and stir for about 12 min. The potatoes should become softer.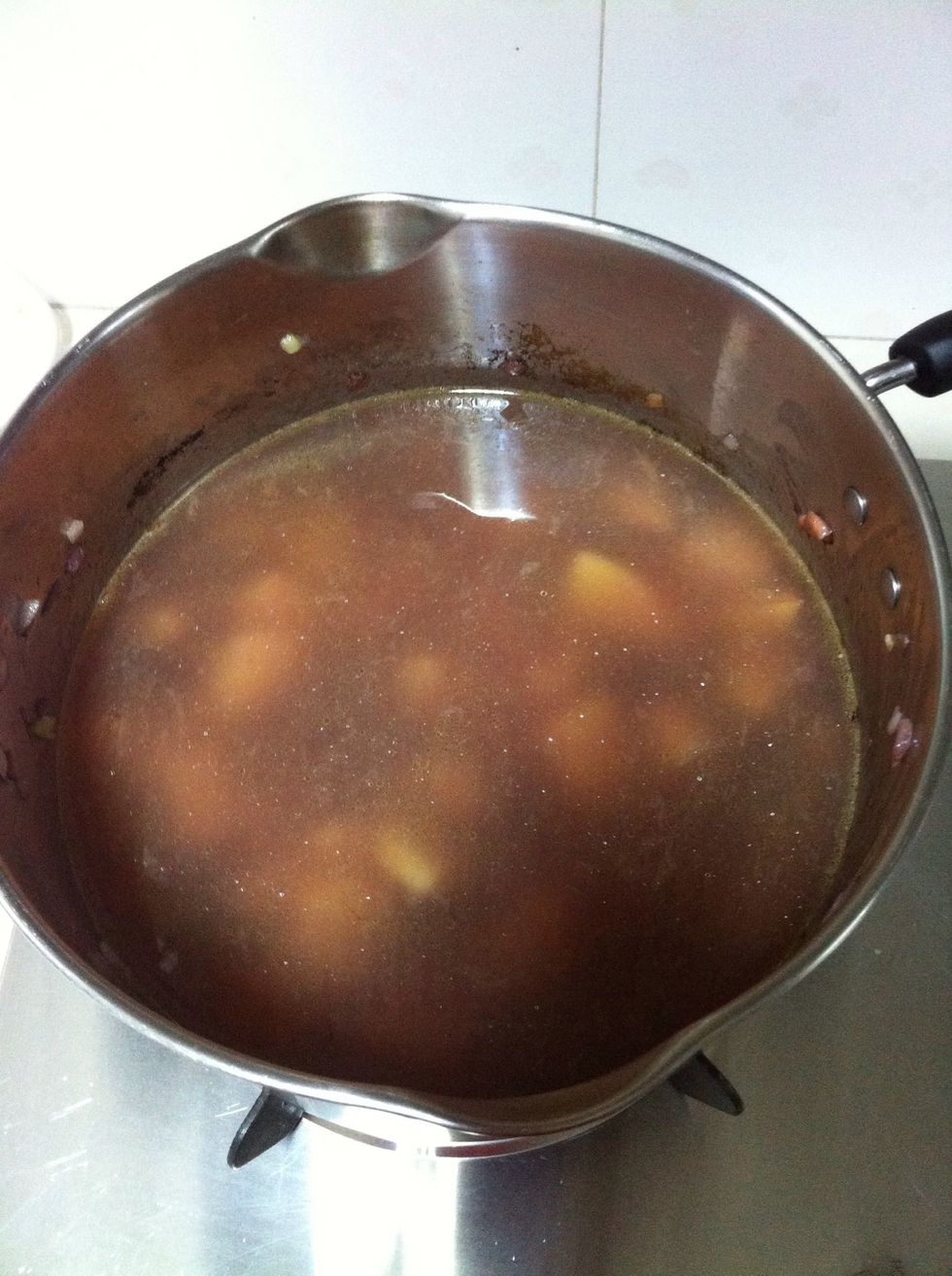 Pour in chicken broth (salted or u can salt it now), bring to boil and wait till potatoes are ready (approx. 20 min).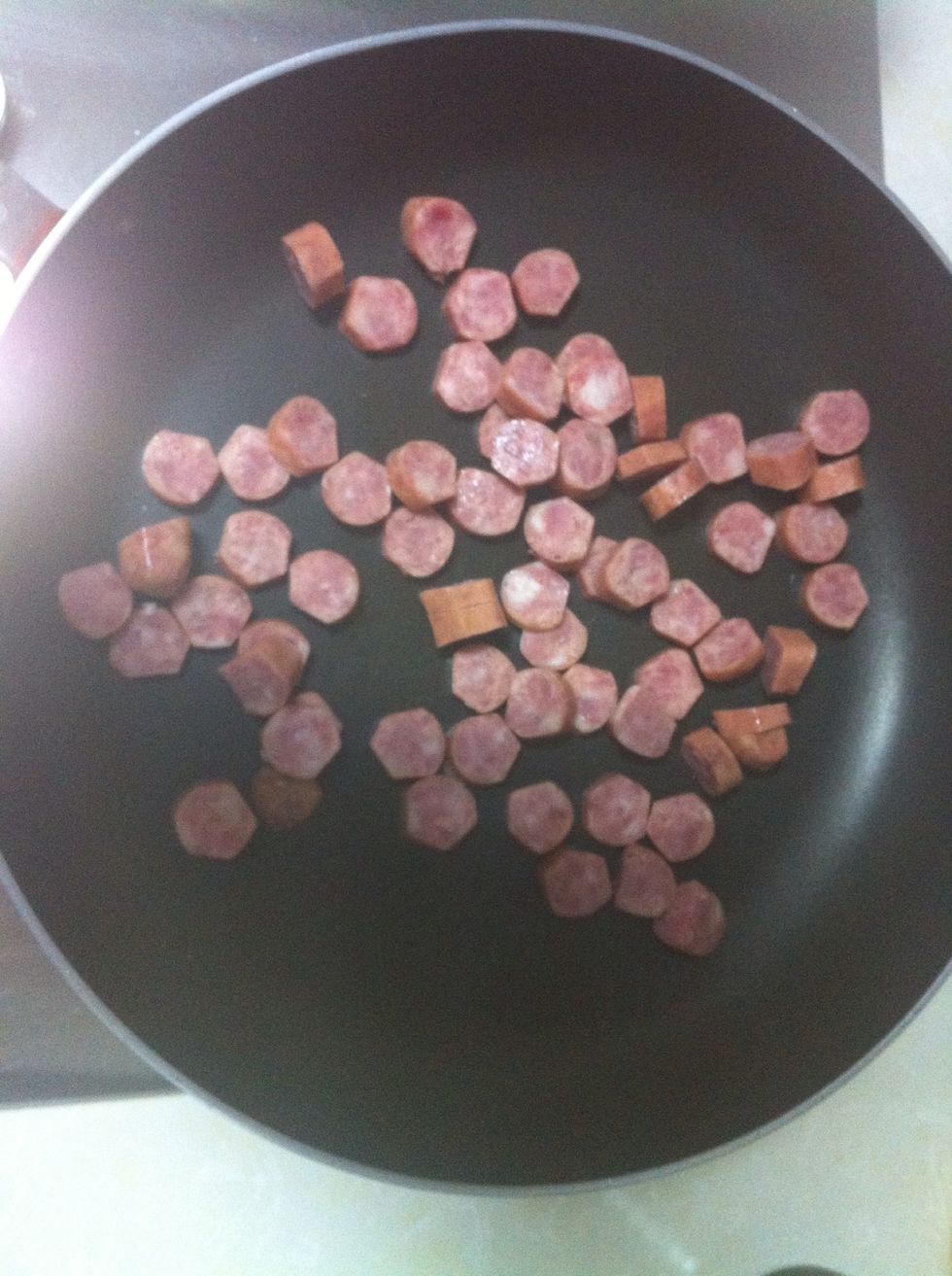 Fry the sausages, to add some color.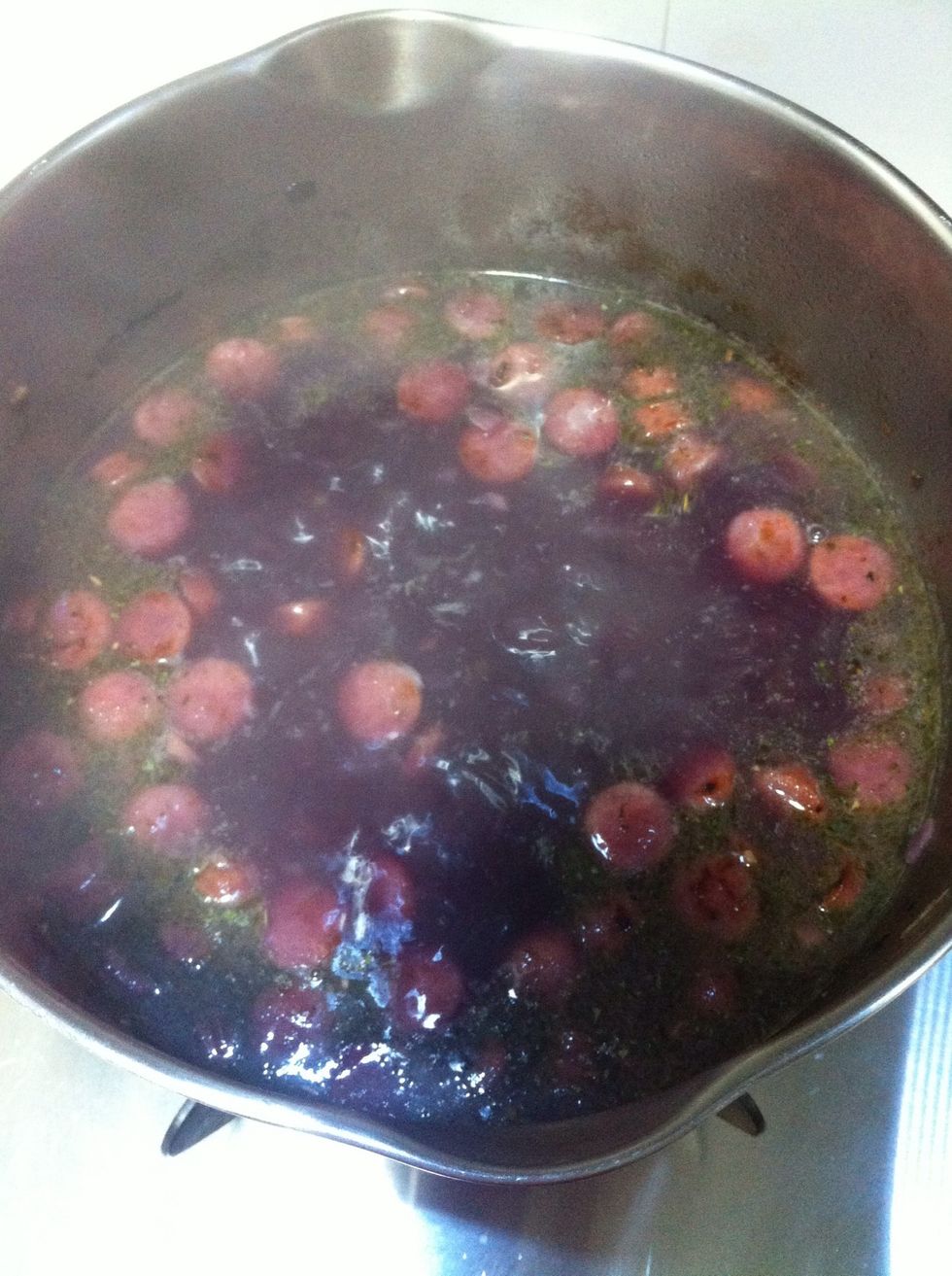 Put the sausages into the soup, add herbs u like (parsley, basil, etc.) and cook it for 5 min.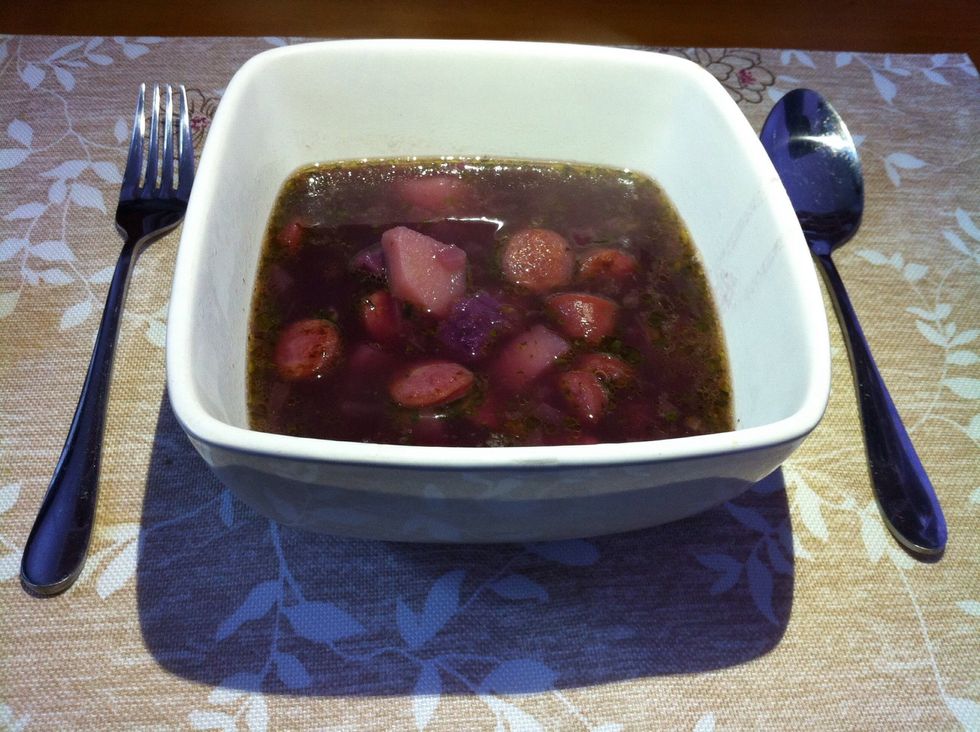 Easy, tasty and unusual soup is ready. By the way, it contains just 220 kkal and 8 g of fat. Bon appetit!
150.0g Sausages
1.0 Onions
Garlic
1/2kg Purple potato
1/2kg White potato
1.0l Chicken broth
Herbs
Salt, pepper