The savory rush of pumpkin, spices, and sweet cinnamon create the perfect autumn comfort and nostalgia of cozying up with best friends by the fire after a long night of trick or treating.
10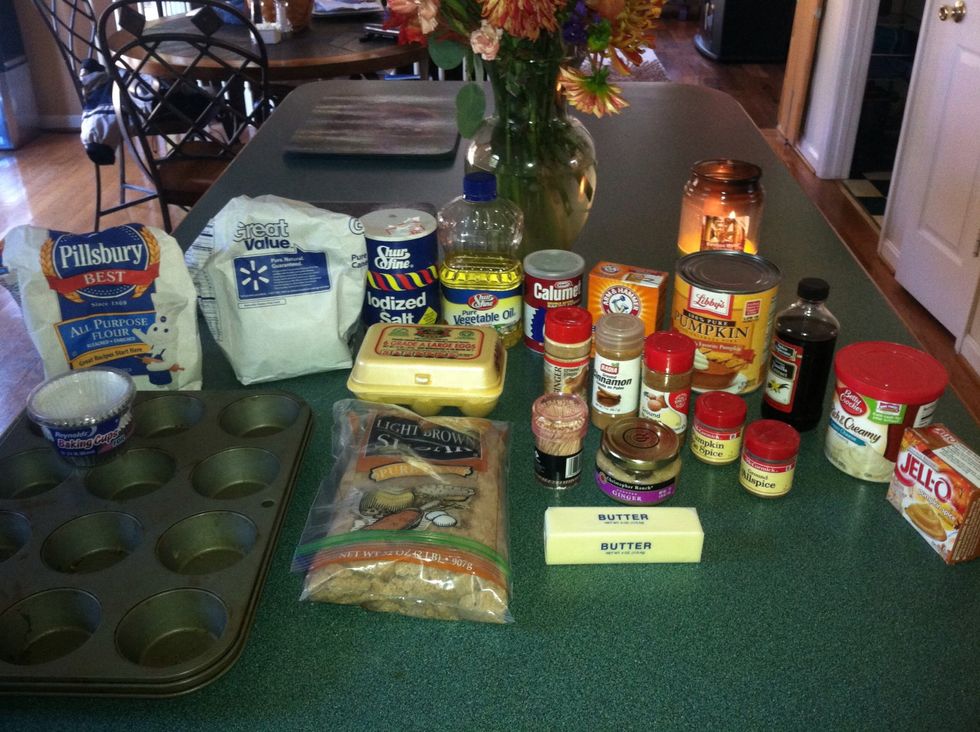 What you will need :)
Preheat the oven to 350 degrees F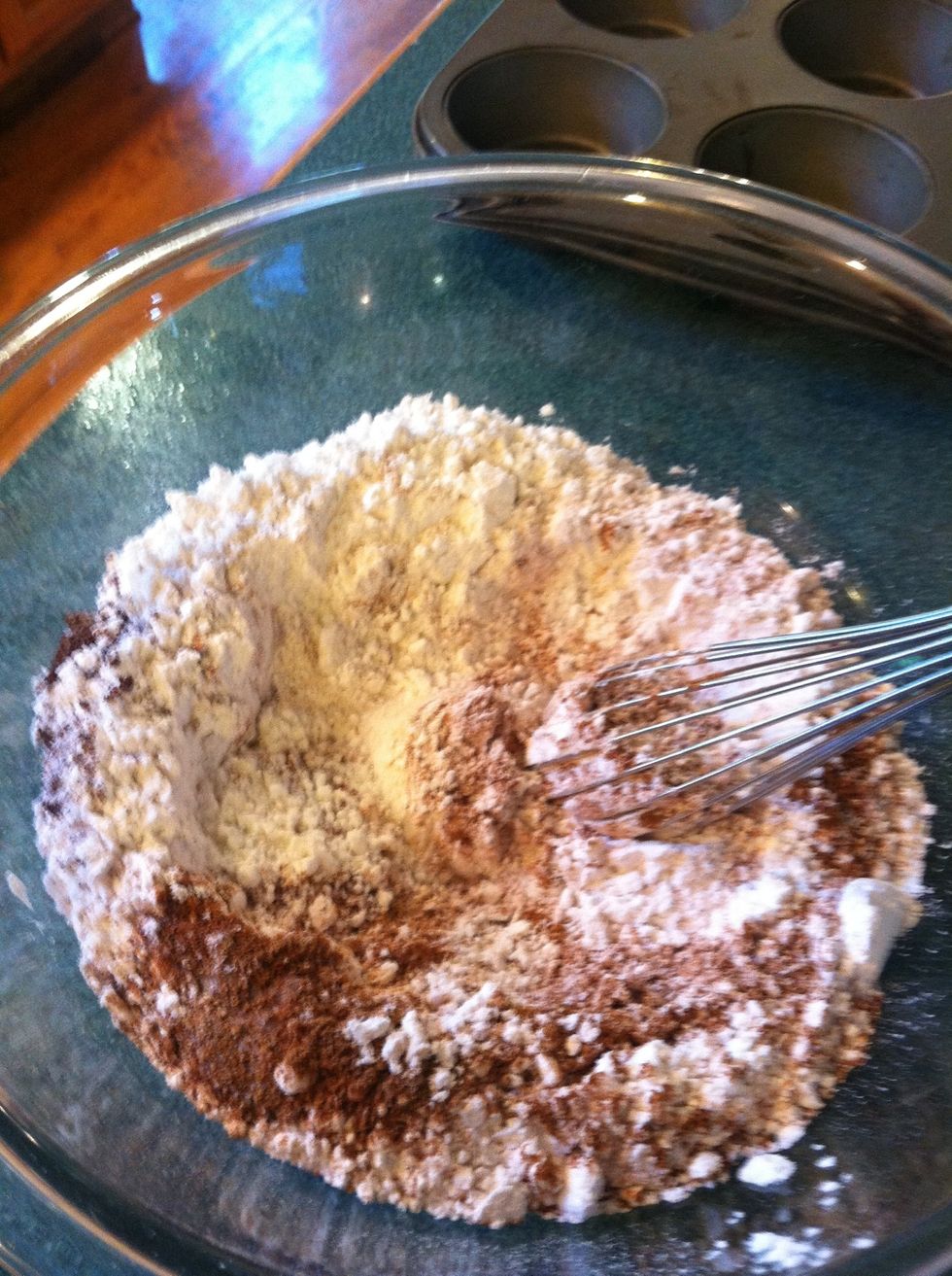 In a mixing bowl, Whisk together: flour, cinnamon, cloves, ginger, nutmeg, pumpkin pie spice, salt, baking powder, and baking soda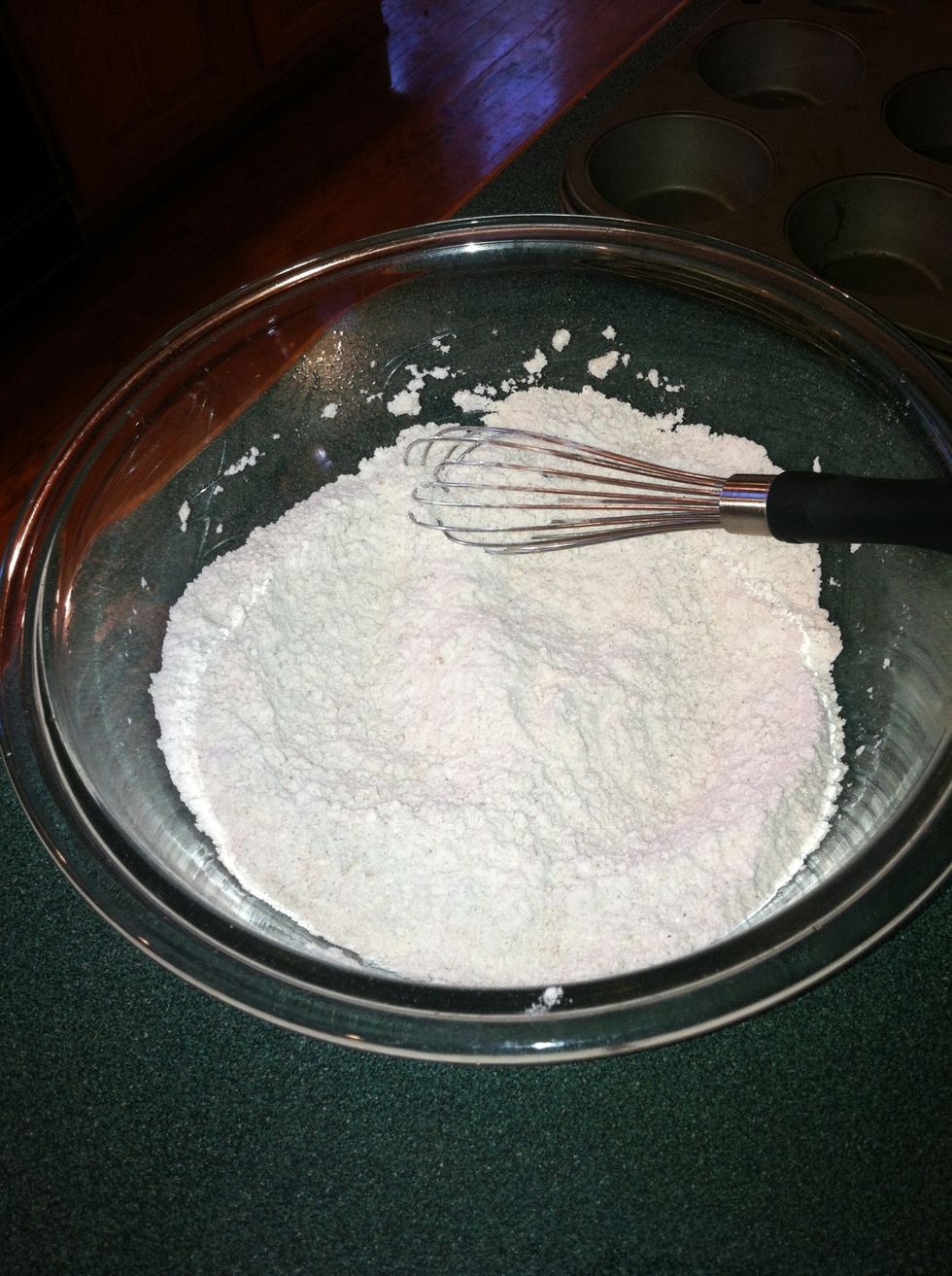 Set aside mixture
In a new bowl, add sugar, brown sugar, butter, and vegetable oil
Beat until the mixture is light and fluffy!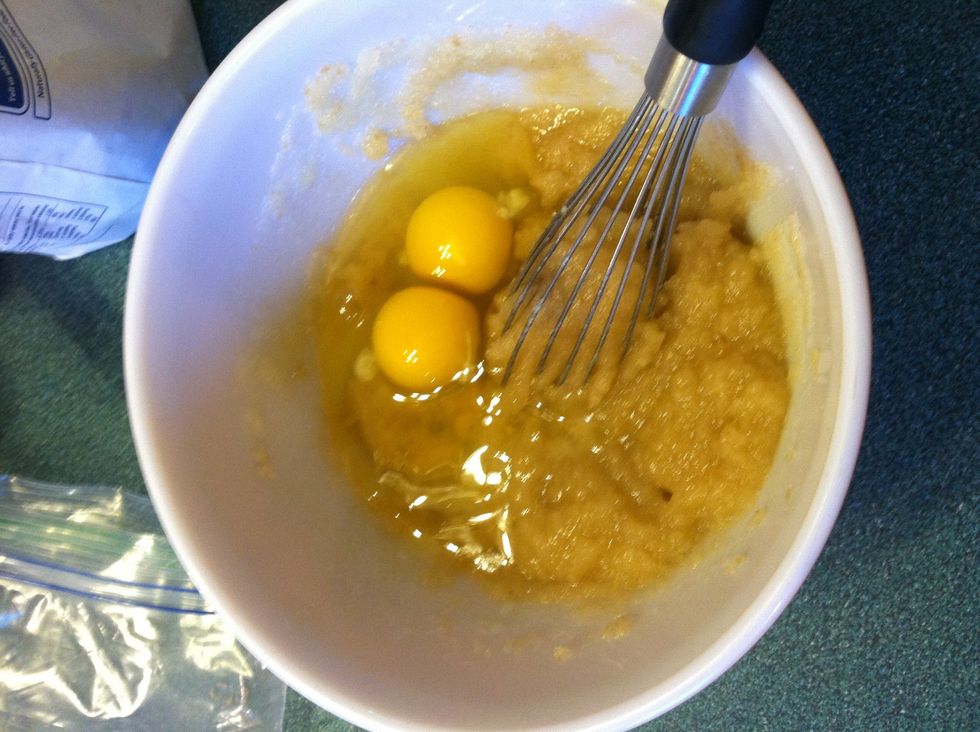 Mix in the eggs
Stir in milk and pumpkin purée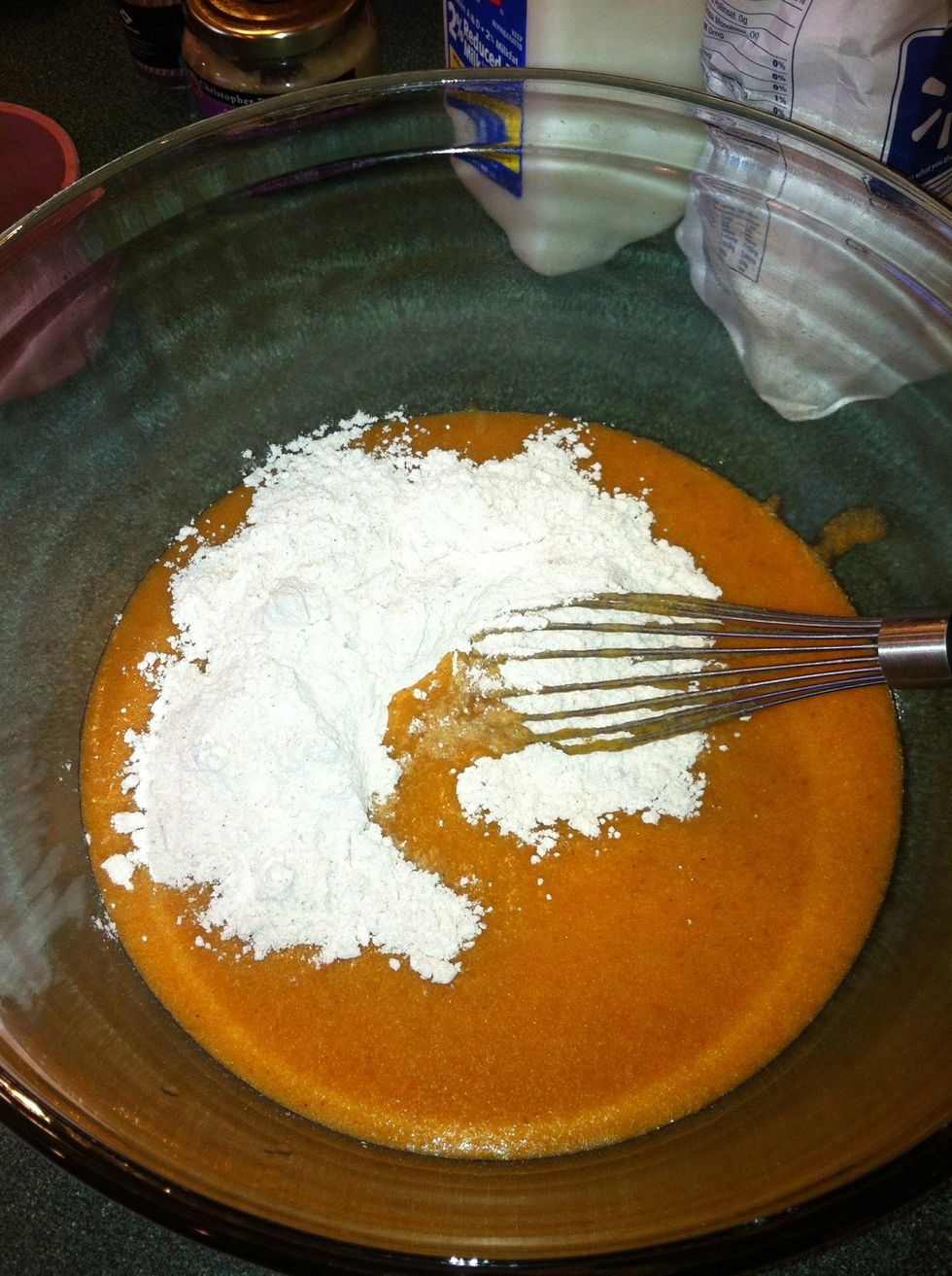 Slowly add in all of the flour mixture that you set aside earlier. I like to do about a half cup at a time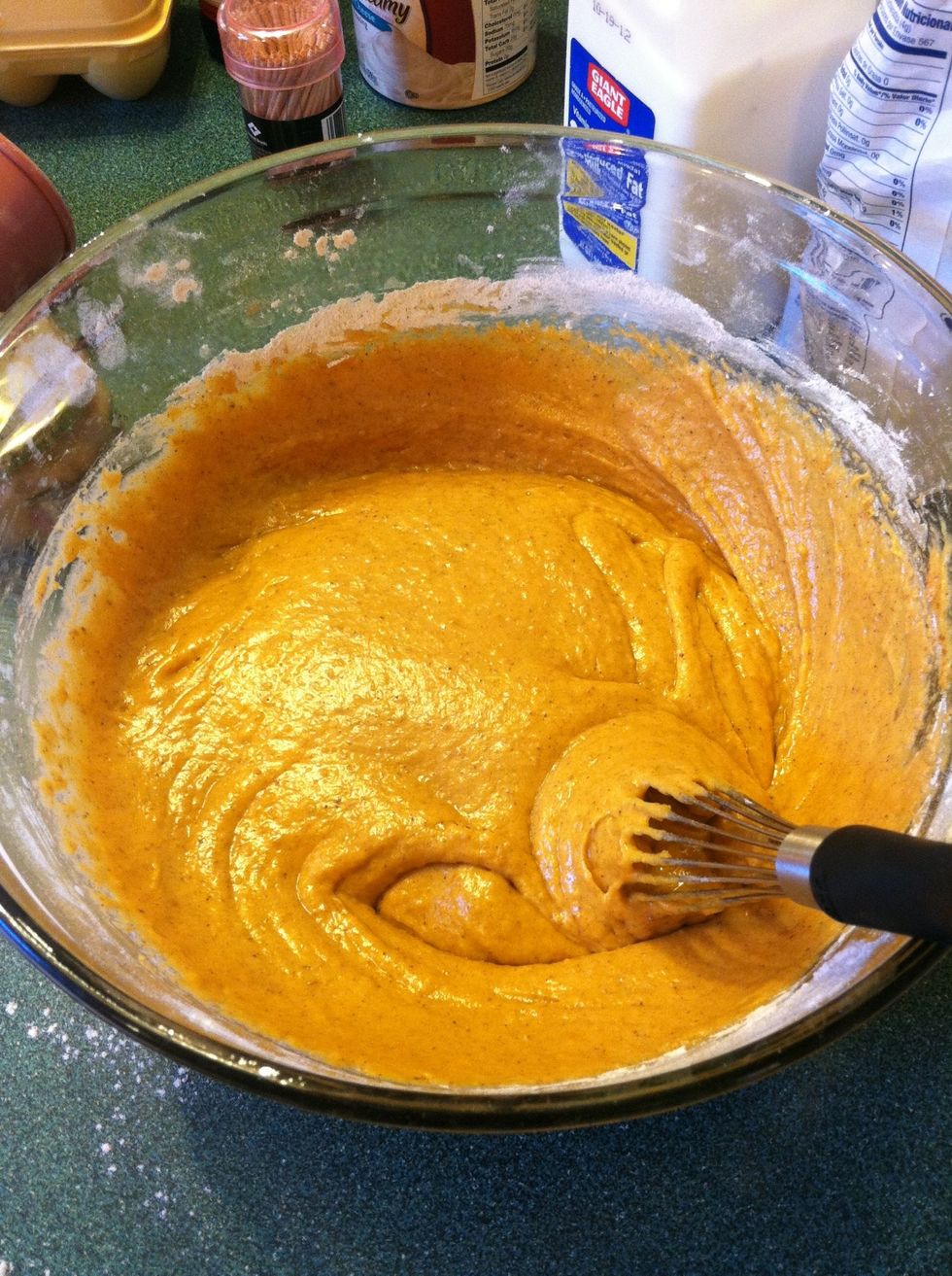 Once all of the flour is in, add the pudding. This is my secret to keeping the cupcakes moist.
Allocate mixture into baking cups; should make 24!
Bake for about 20-25 minutes in the oven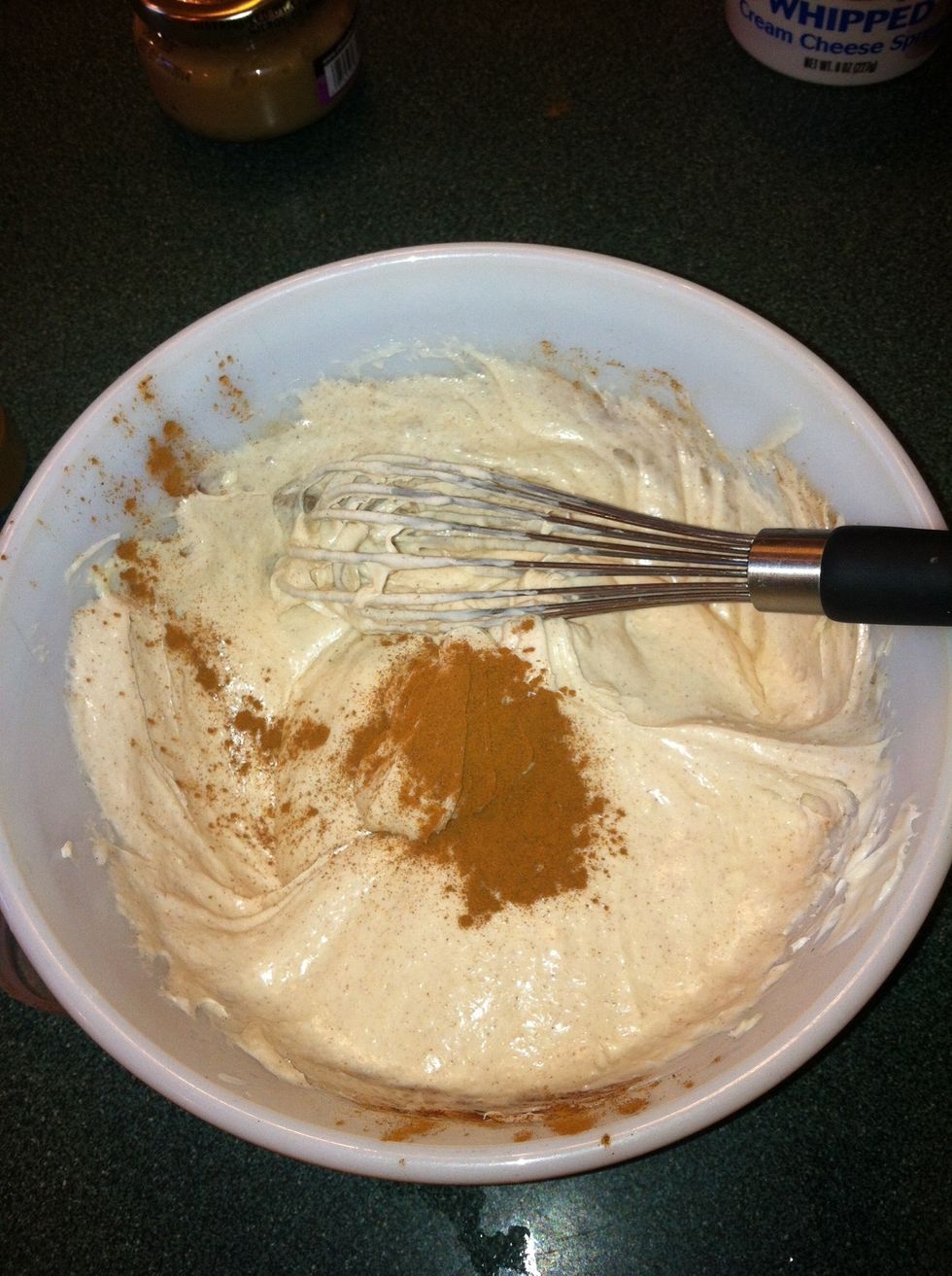 make the icing :) Mix in cream cheese, 2 tbsp of cinnamon, sugar, and 1/4 stick of softened butter. Note: most recipes call for confectioners sugar but I use granulated- gives it a nice texture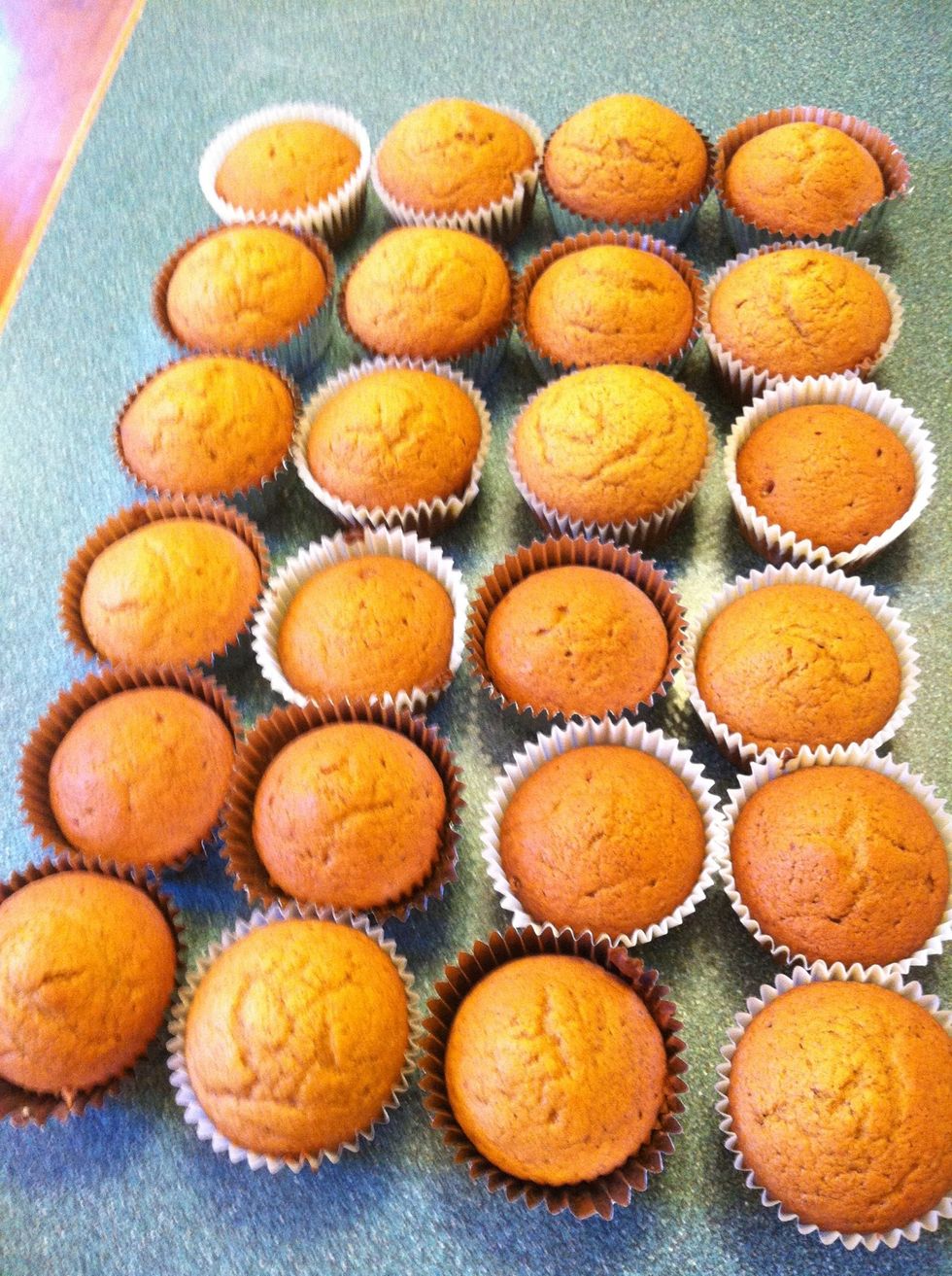 Once cupcakes are golden brown, remove from oven an let cool for 20 minutes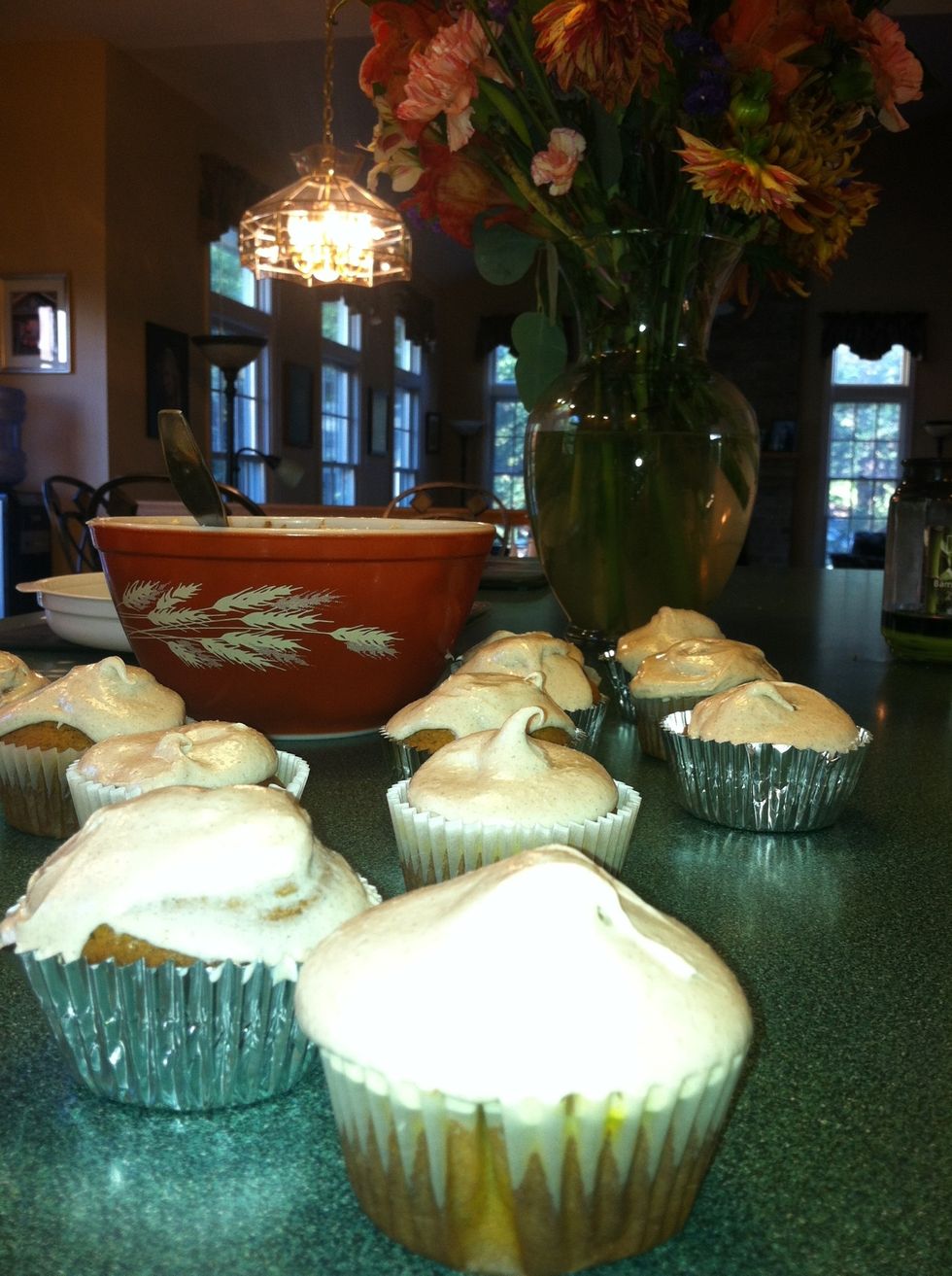 Add the icing ;)
Sprinkle some cinnamon on top for a little garnish
1/4c All purpose flour
1.0tsp Ground cinnamon
1/2tsp Cloves
1/2tsp Ground nutmeg
1/2tsp Ground ginger
1/2tsp Pumpkin pie spice
1/2tsp Salt
1.0Tbsp Baking powder
1/2tsp Baking soda
1.0 Cup butter, softened
1.0c Granulated sugar
1/3c Brown sugar
2.0 Eggs
3/4c Milk
1.0c Pumpkin purée
1.0c Vanilla or pumpkin insant Pudding