3 RECIPES IN 1 Quick! Go outside and check if the jack-o-lantern from Halloween is mold free! Lol. If you have bare cupboards & an unrotten pumpkin staring back at you; this may be for you.
12
We had an extra pumpkin that didn't get carved for Halloween and I didn't want to waste it so we made this delicious soup. This recipe is easily adaptable and is three recipes in one.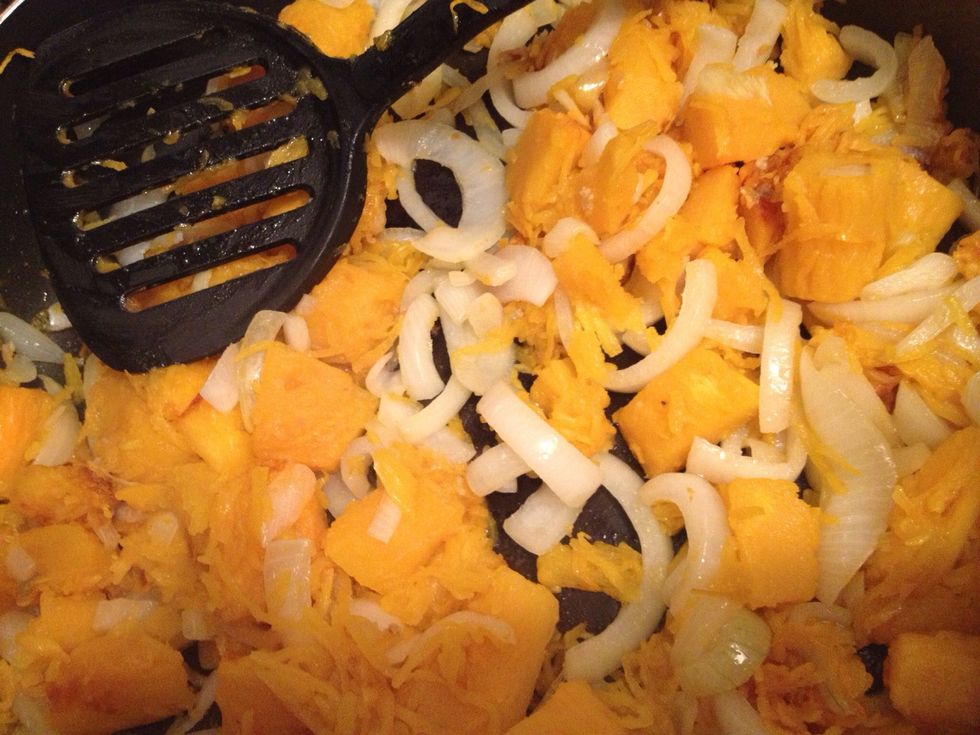 Sauté crushed garlic in oil. We used 5 cloves. Use what you'd like. It would have been better to caramelize the onions 1st before adding pumpkin but we didn't. When pumpkin is soft this stage is done.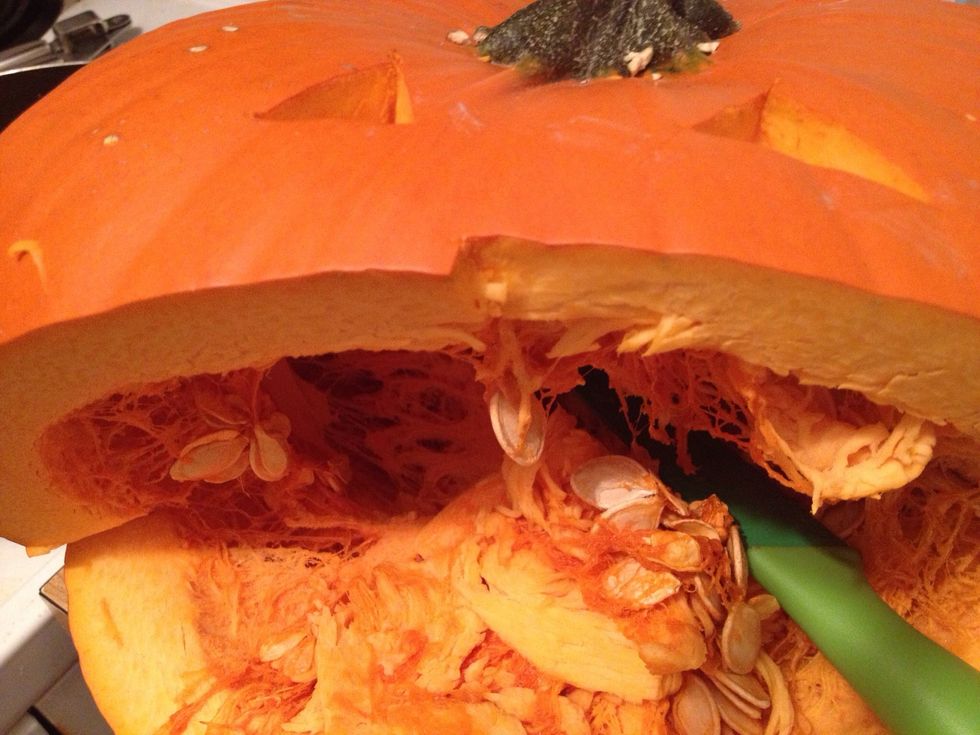 It's never too late to carve jackie-o ;-)Now that the pumpkin is cooked, dish up a bowl&have a snack (but please not in front of Jack).The amount of pumpkin cooked is up to you.save some for the soup.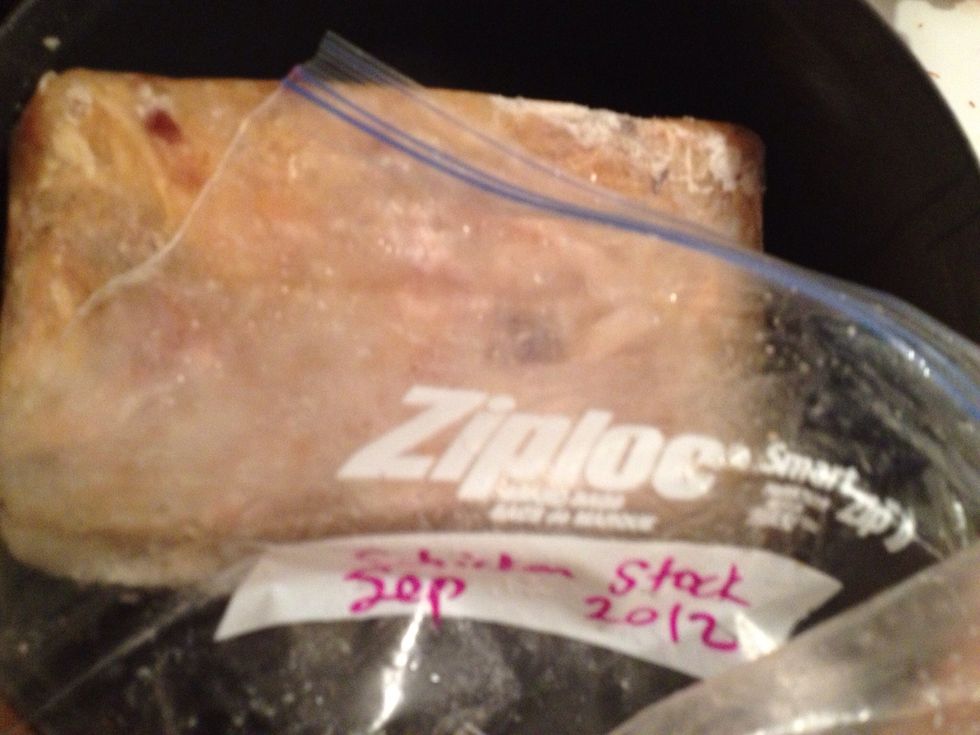 Horrible photo but its the only one I took so it'll have to do. I cook chicken stock&freeze in batches. You can also substitute vegetable broth. Use whatever you have, whatever amount. Heat it up. 🍲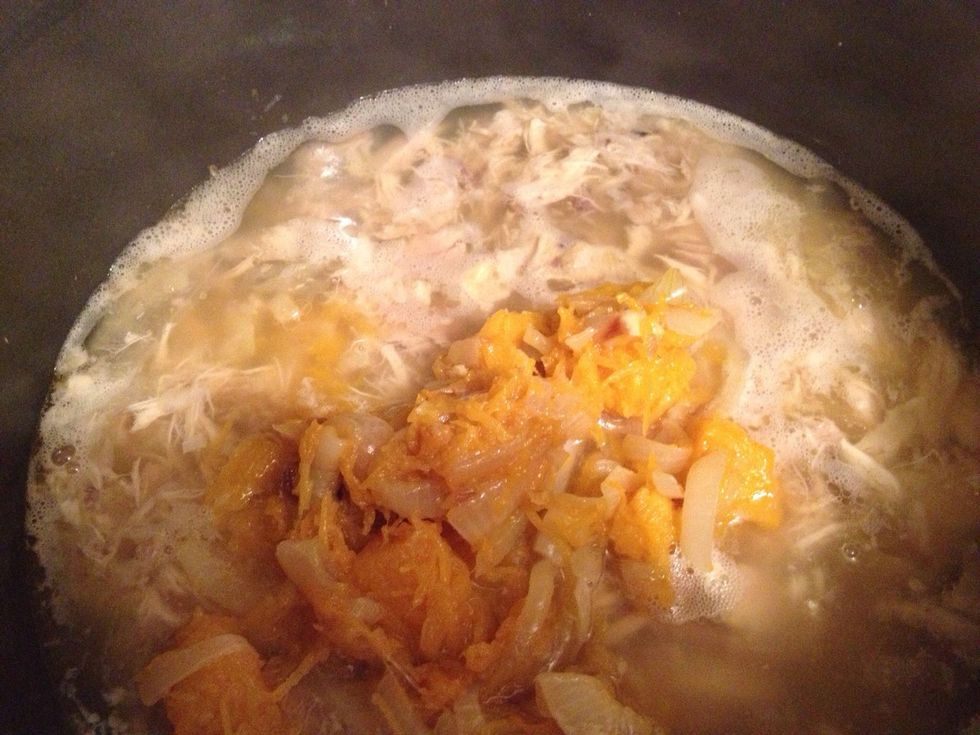 You didn't eat all the pumpkin from step one did you? If so, go back to step one and make some more😉. Now add a few cups to your broth and stir it up. Add herbs, salt&pepper to taste.Take a sniff.yum
(There's some chicken bits in mine because I had some in my frozen broth but its not needed) This is the end of the second recipe. I like it best this way but my son prefers the next. Dish up a bowl!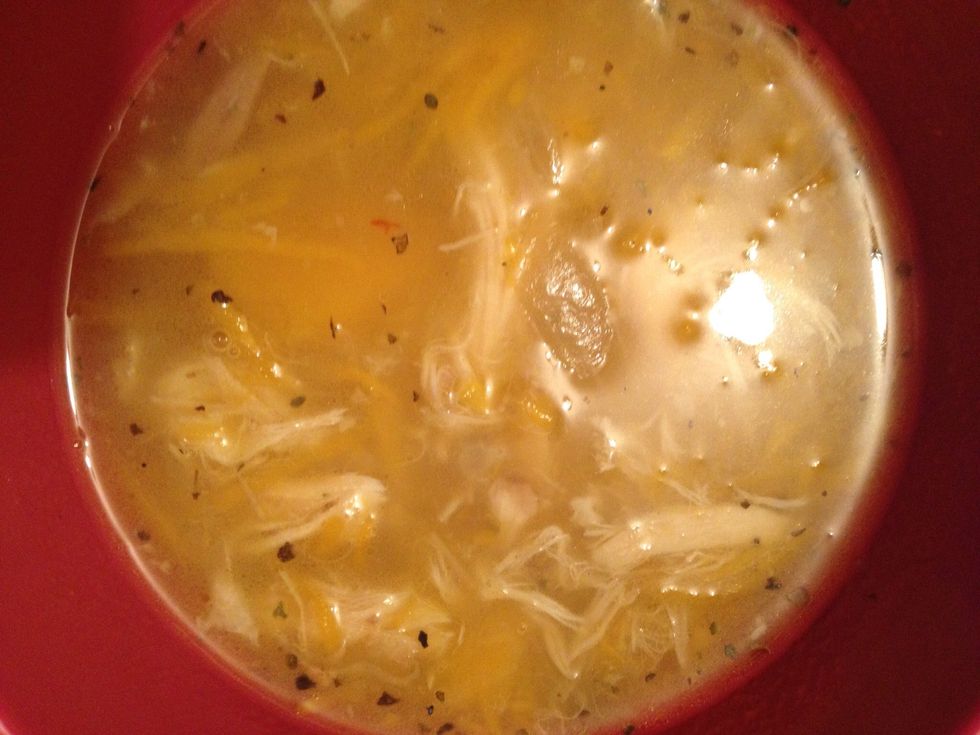 Yummmmmmy. This tastes nothing like pumpkin pie in any way so if you aren't a fan of the desert, doesn't mean you won't like this soup or even the squash on its own from step1. It was so delicious.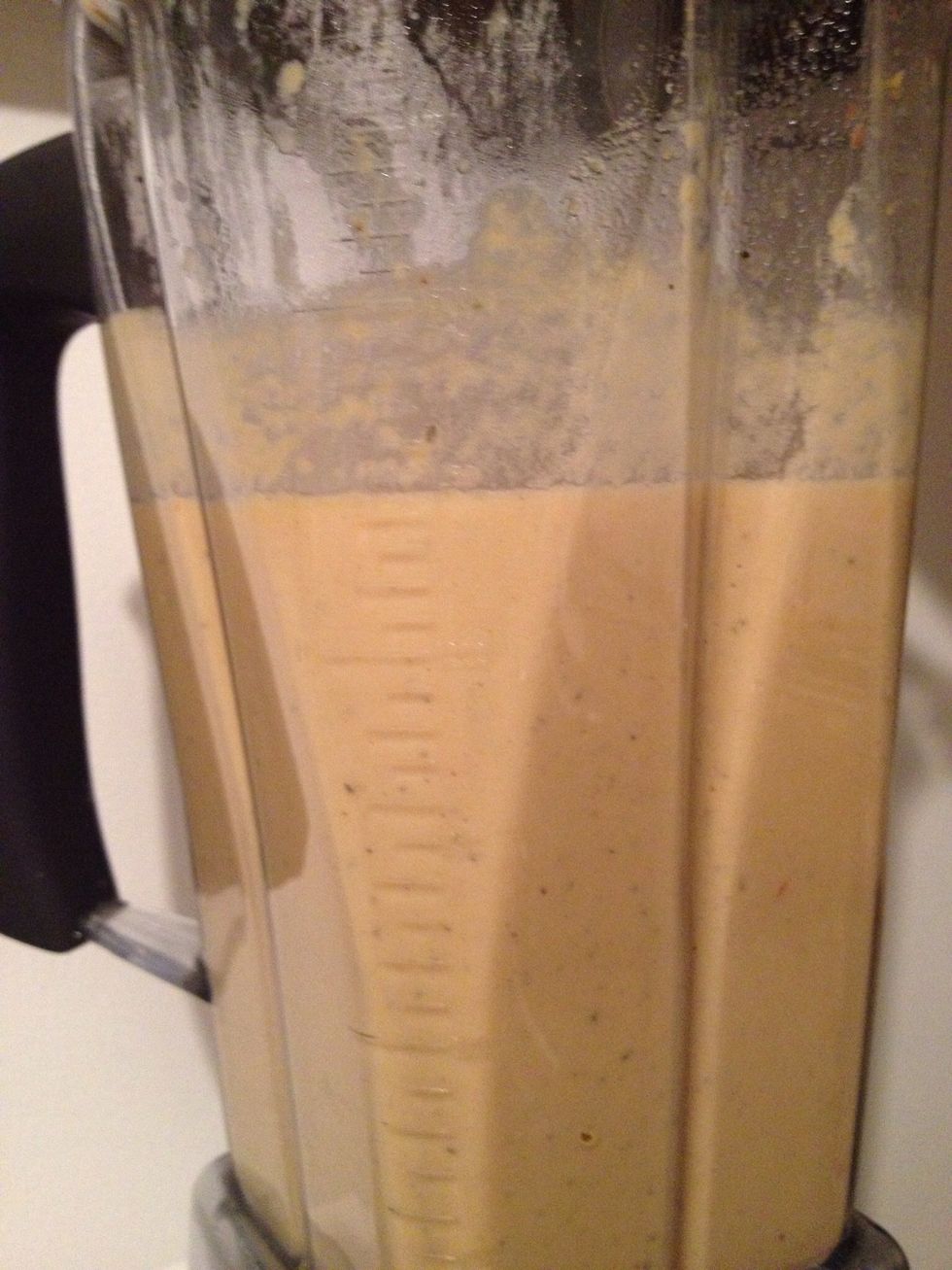 In order to please my son, I vita-mixed the heck out of my delicious soup. If not using a vitamix, just blend in smaller portions. Make sure there are no bones from the chicken. Blend until smooth.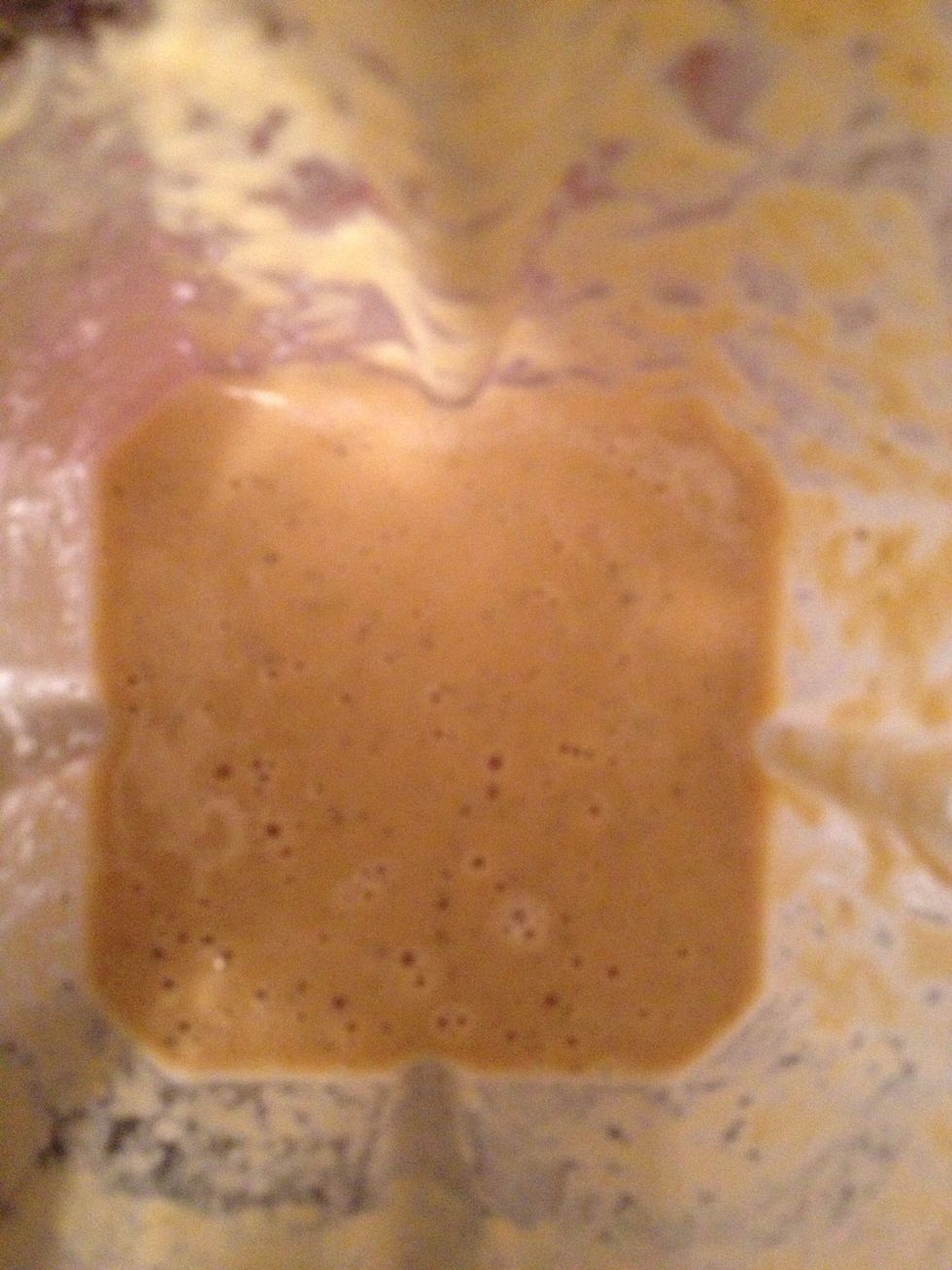 If you want it creamier, add the cream at this stage and save some to drizzle on top. The creamed soup would have been better with regular chicken broth (no chicken pieces) but it's still tasty.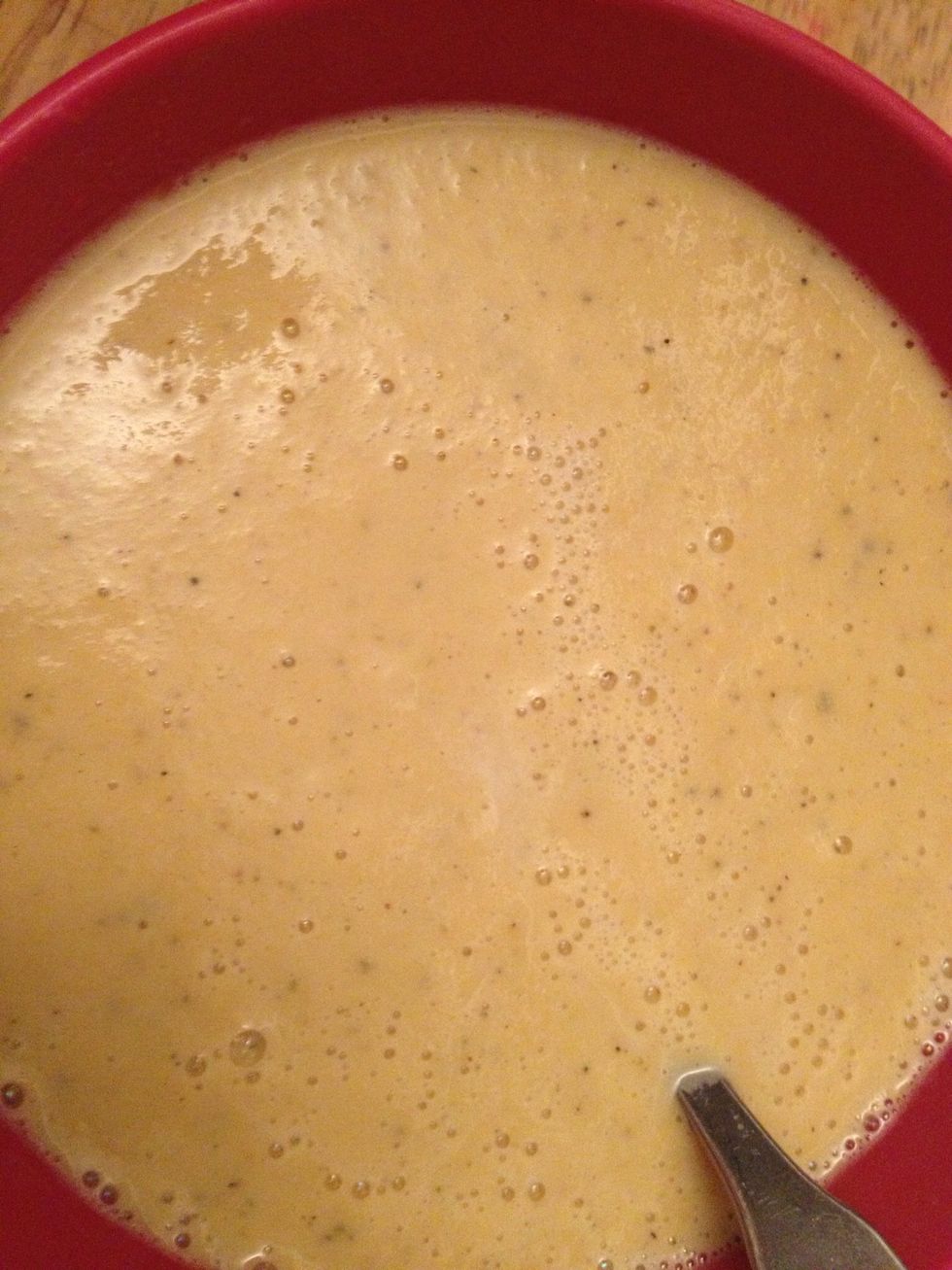 Pour into a bowl and drizzle the cream on top in a nice pattern (I forgot to take a photo of the bowl I'd done this to so you'll have to imagine it). If you aren't too full at this stage, dish up! :-)
1.0 Pumpkin
6.0c Chicken broth or stock or veggie broth
2.0 Onion
3.0bnch Garlic cloves
3.0Tbsp Oil
1/2c Cream Optional
Salt and pepper
Marjoram or thyme or another favorite herb