How to cook pumpkin mini-tarts
Instead of traditional pumpkin pie, this season make these muffin-sized tarts. They're so simple and so good, your guests, family, and friends will thank you!
23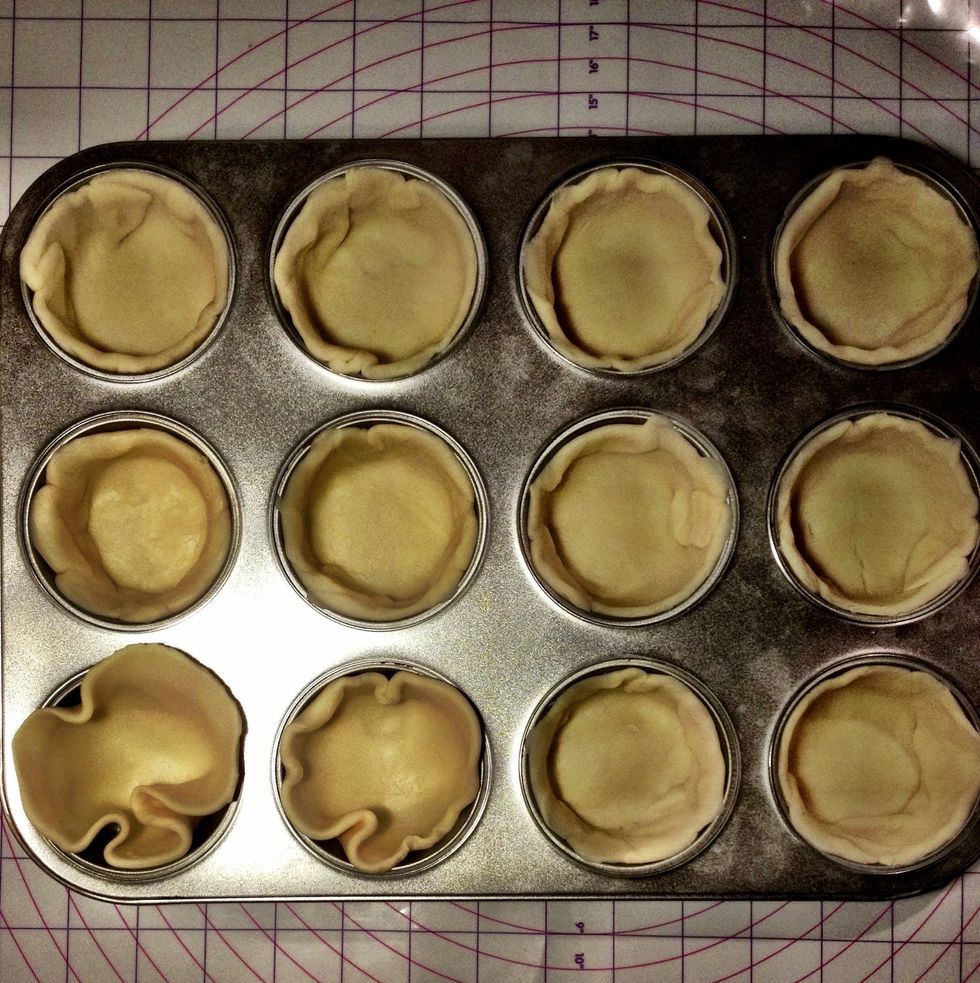 Roll out refrigerated pie crust dough. Cut circles about a inch larger in diameter than the top circumference of your muffin tin.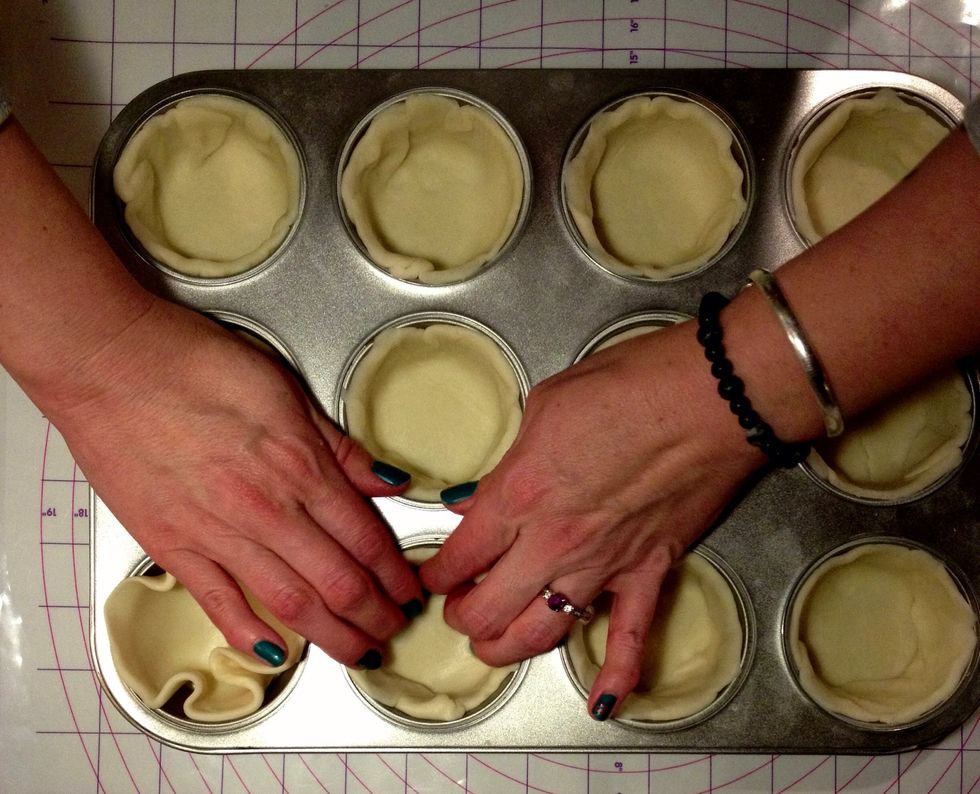 Use your fingers to press the dough flat against the sides. It's ok if it's a little lumpy! Make sure none of your pie dough sticks up over the top of the tin.
Squish the remaining dough together, roll out to 1/8 inch thickness, and cut more circles as needed.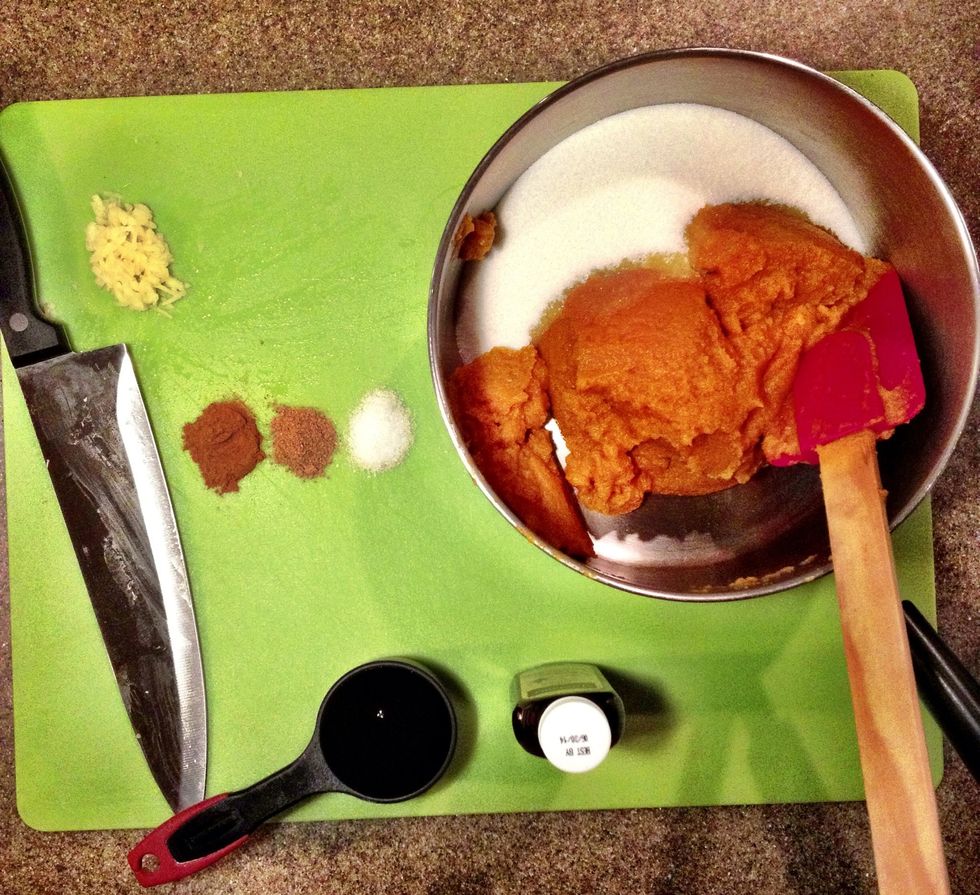 Combine pumpkin, nutmeg, allspice, salt, sugar, and syrup in a saucepan.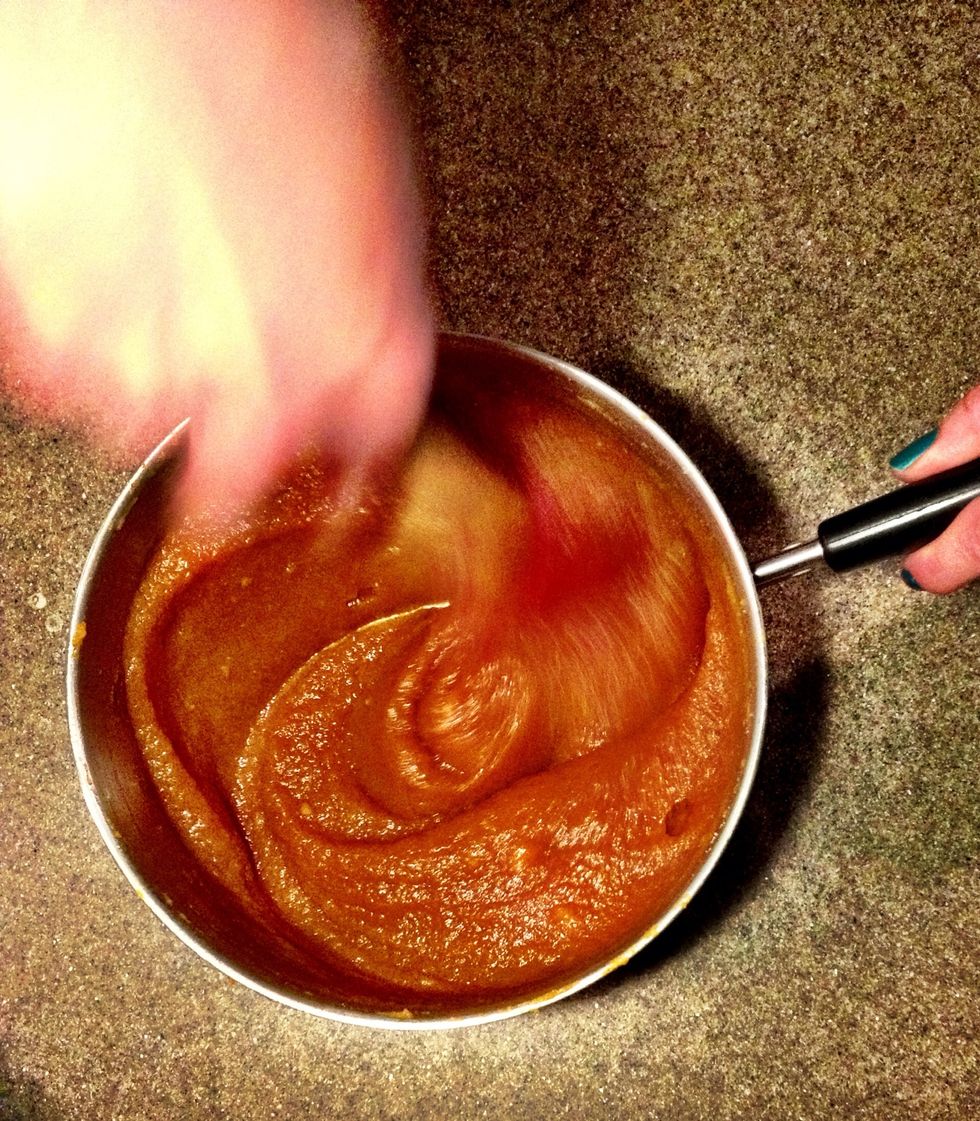 Mix until all ingredients are thoroughly combined, and cook over med heat for about ten minutes. Your goal is to dissolve the sugar, so cook longer if it's still grainy. Stir frequently!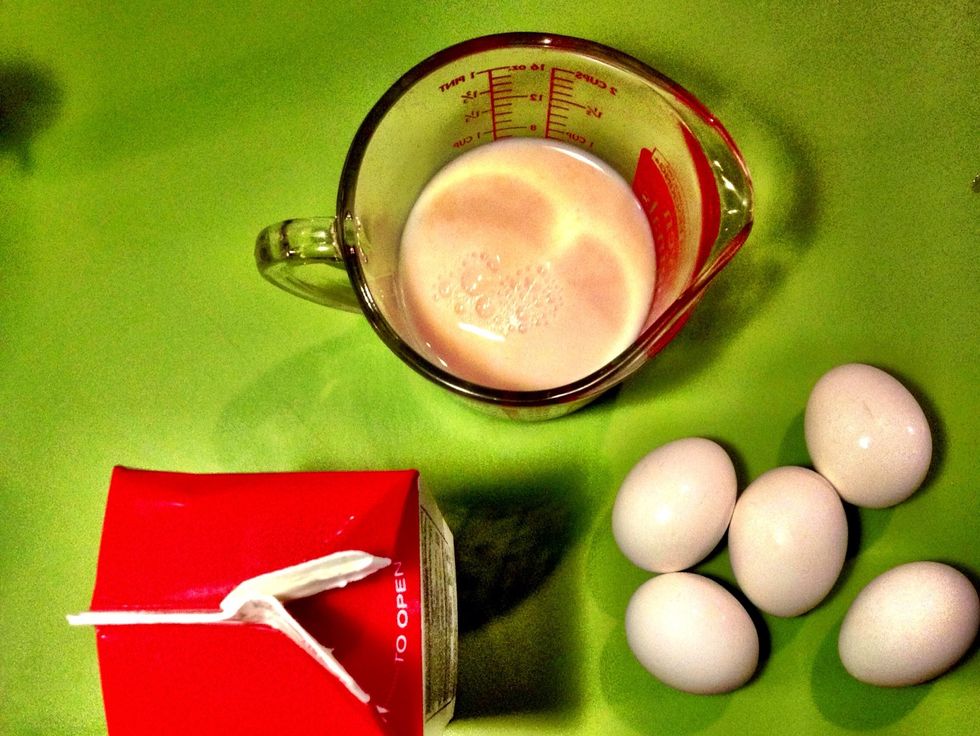 Pour vanilla right into the heavy cream/milk mixture.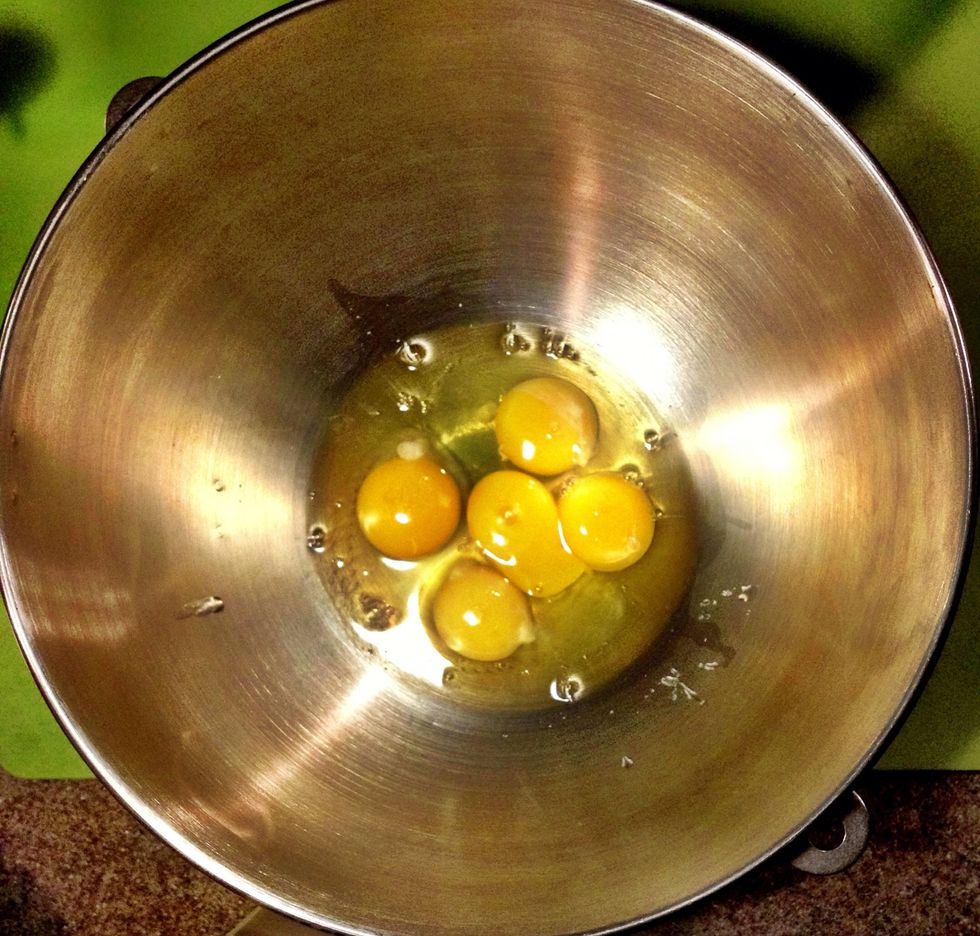 Place three whole eggs plus two yolks into your mixing bowl.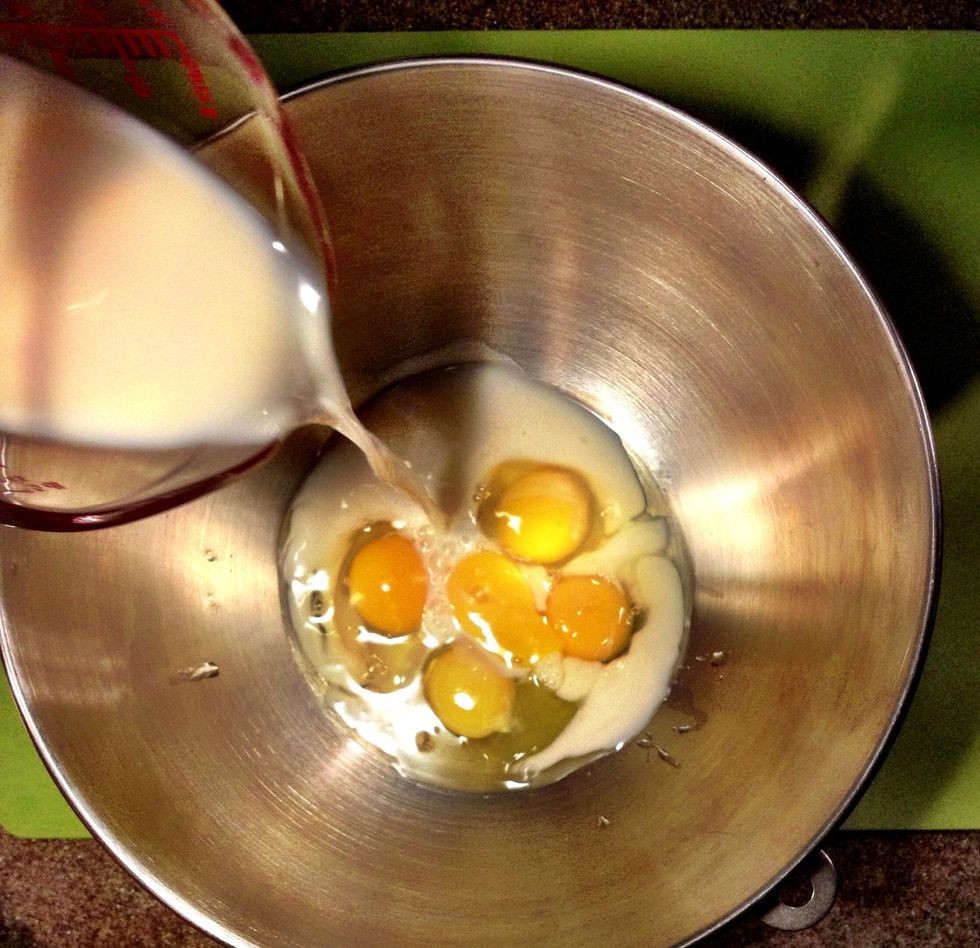 Pour the milk mixture right on top.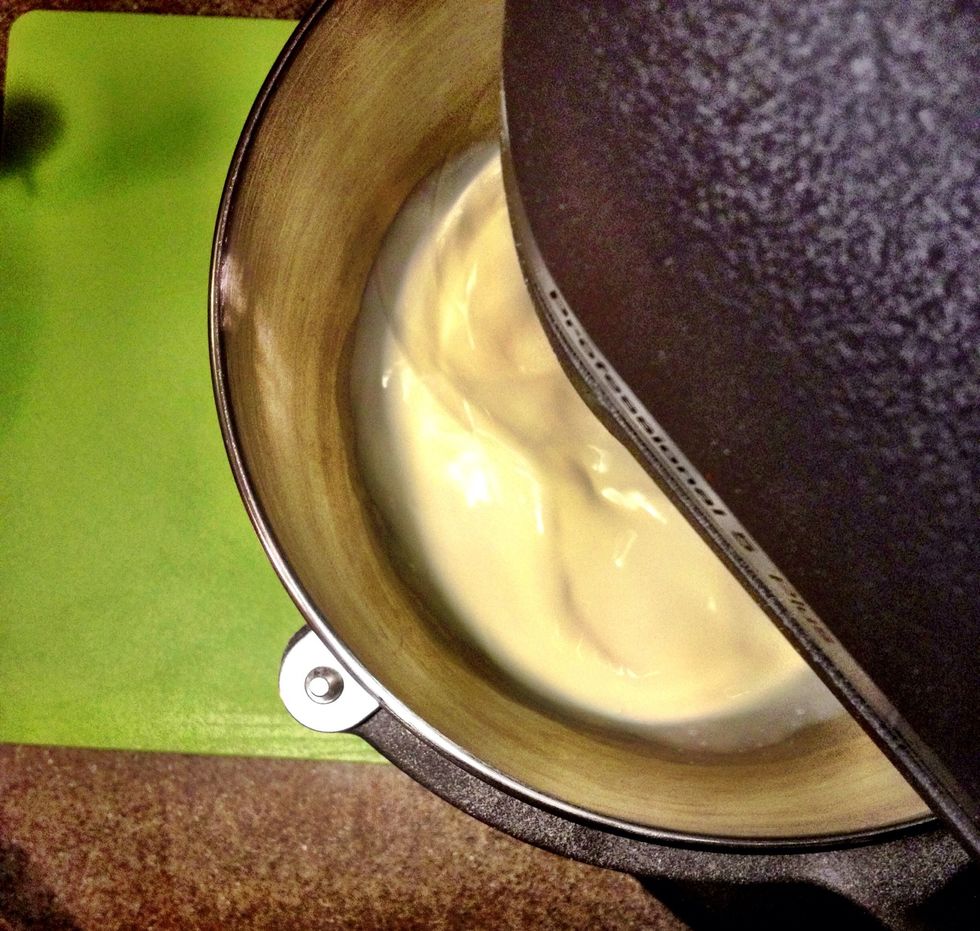 Set your mixer to low speed - you're just combining ingredients, and too high a speed will whip the heavy cream. On a hand mixer, use the "stir" speed.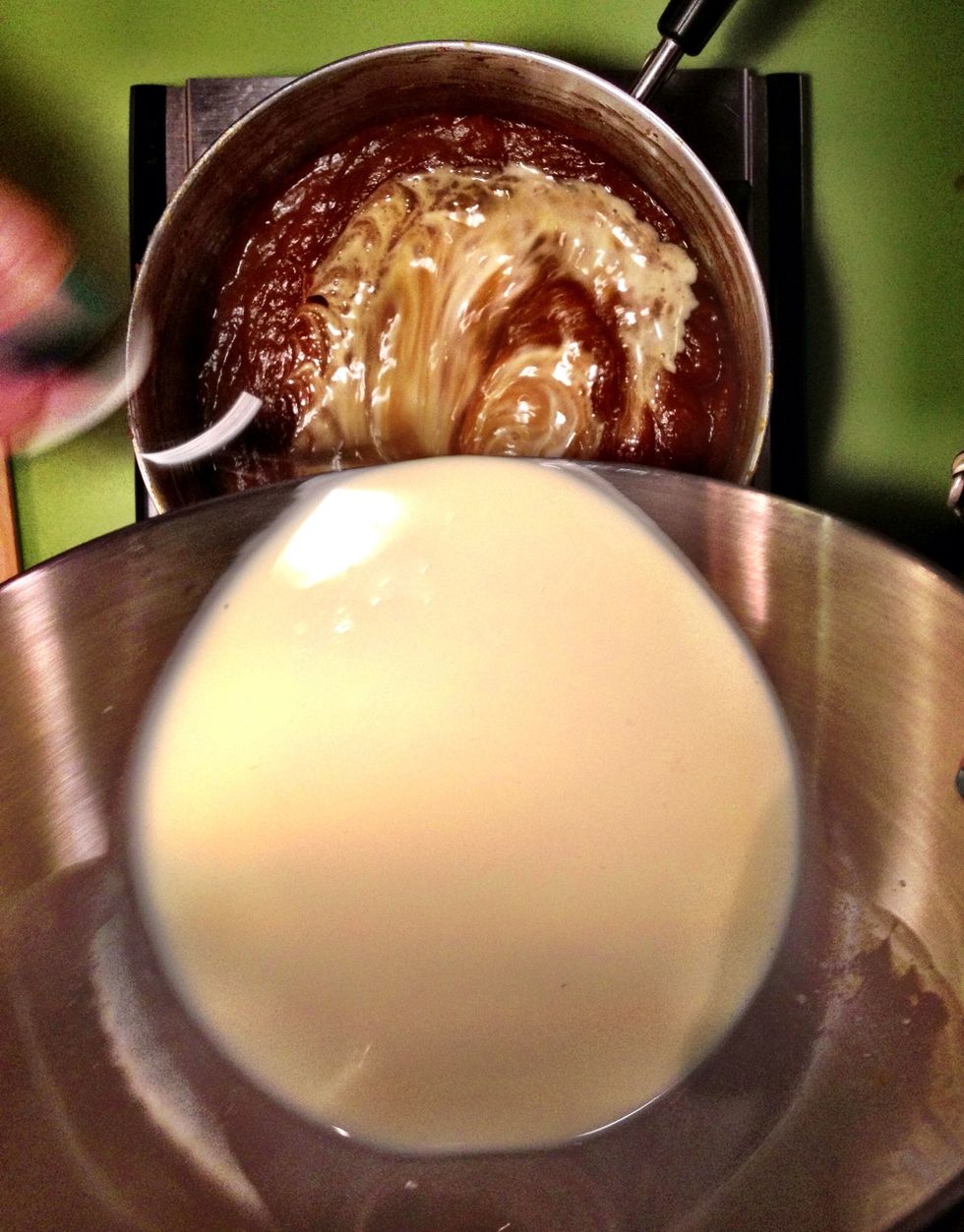 Remove pan from heat & stir milk mixture in.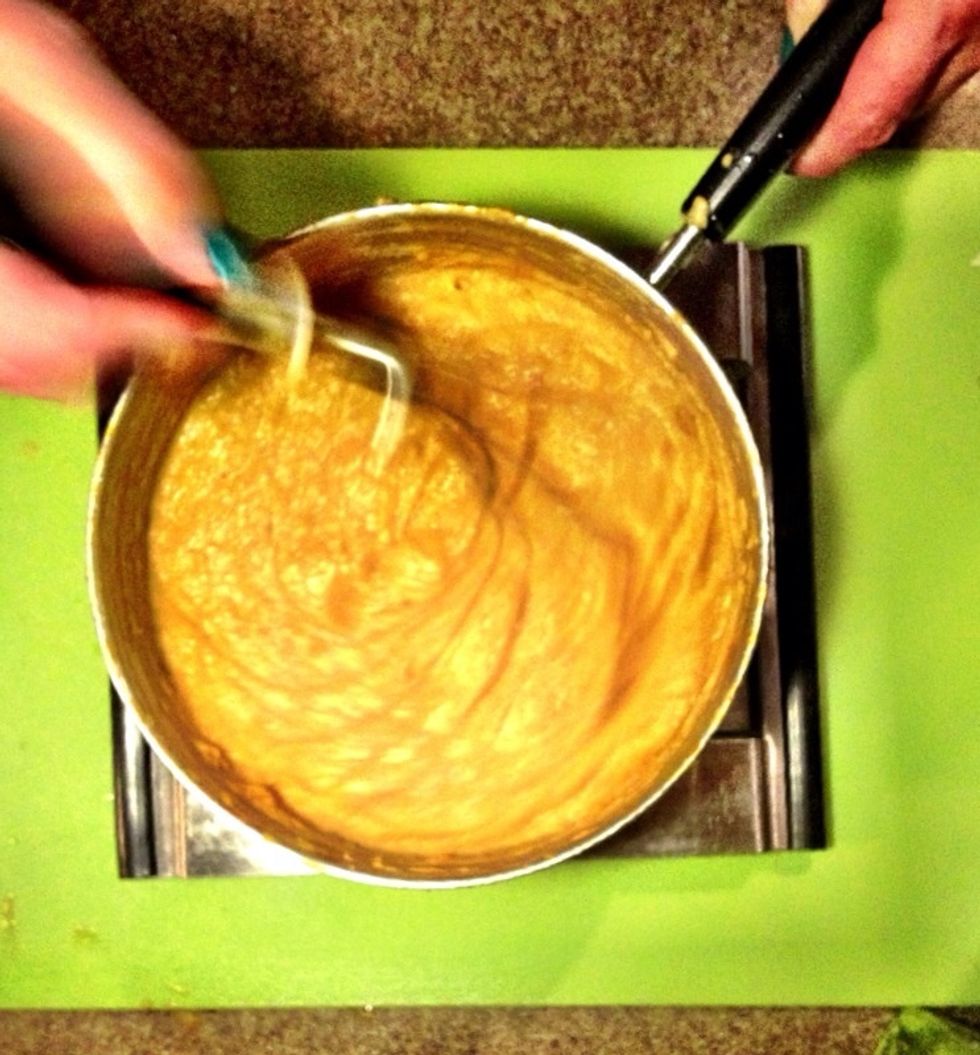 Whisk together, making sure to combine thoroughly.
Return pan to med heat for an additional 15 minutes or so, until the mixture is smooth & shiny.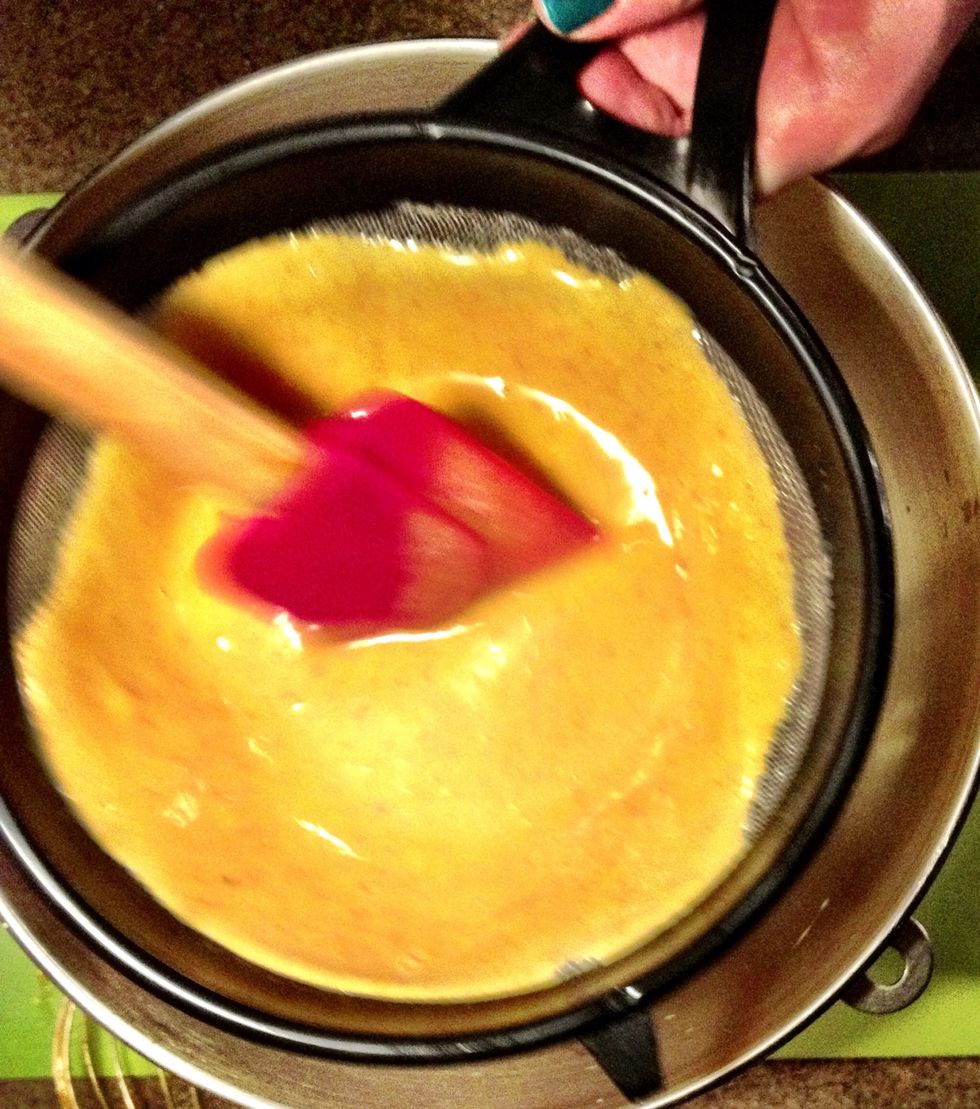 Press the mixture through a sieve to remove any wayward egg lumps, as well as the ginger (if you used fresh).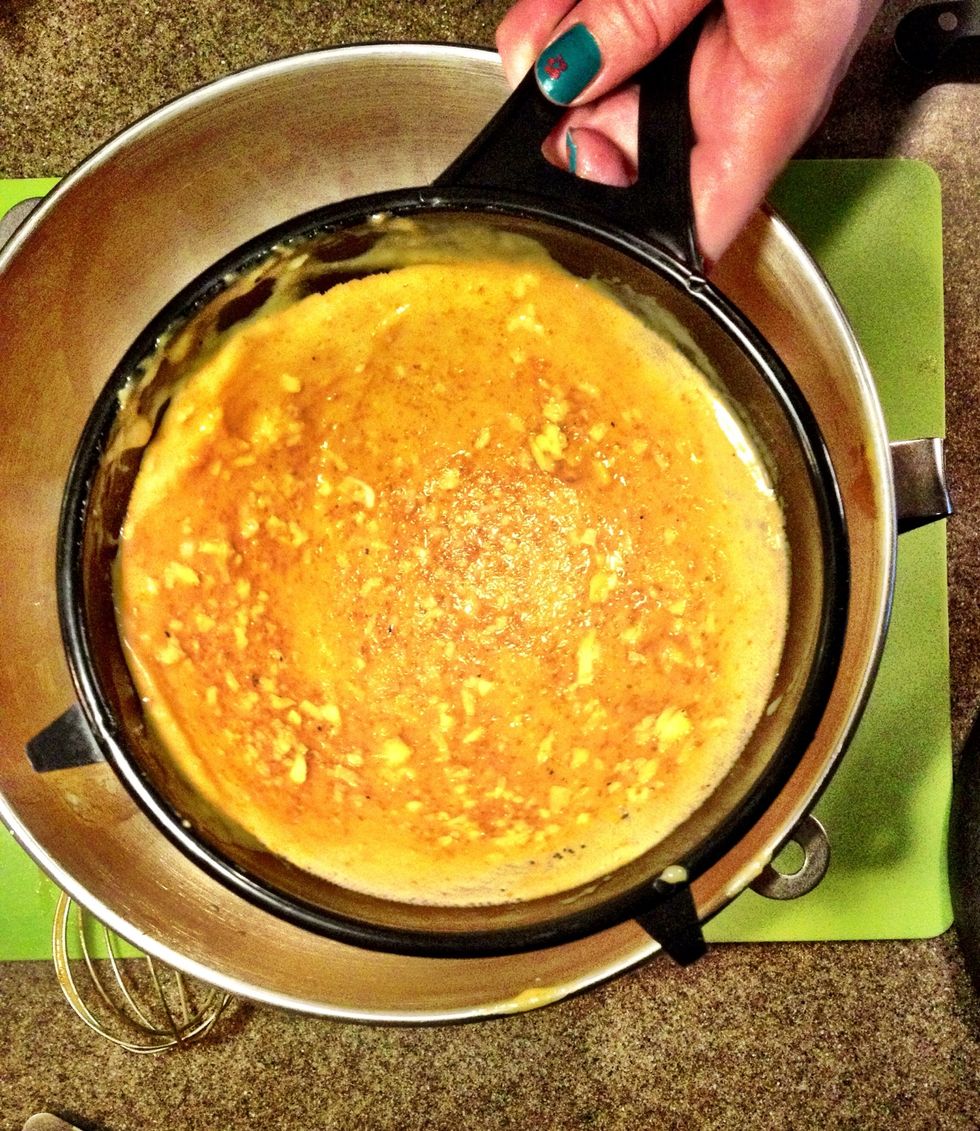 See how many unpleasant chunks you removed? Good job!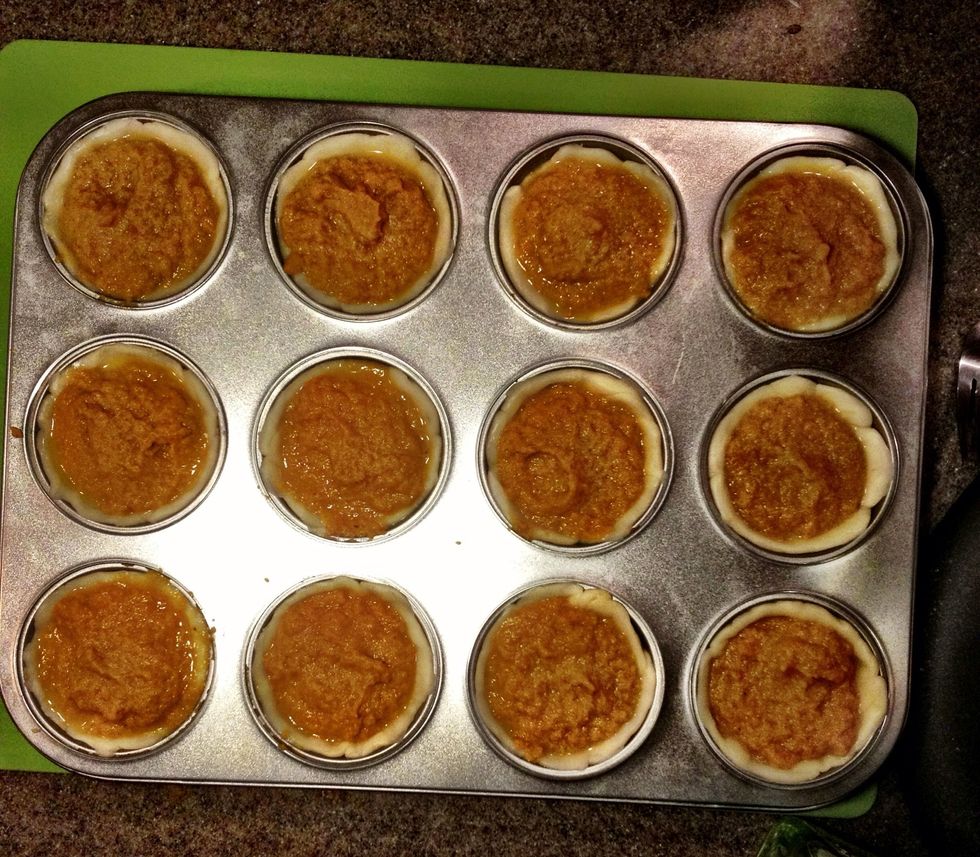 Spoon mixture into dough filled cups. It's ok to fill them to the top - the pumpkin won't "rise" while it cooks.
Bake for 25 minutes at 375*. When cooled, remove from muffin tin. Top with whipped cream & sprinkle with cinnamon. Delicious!
15.0oz Can Of pumpkin purée
3.0 Whole eggs
***PLUS***
2.0 Egg YOLKS
3/4c White sugar
1/2c Heavy cream
1/4c Milk
1/4c Maple syrup
2.0Tbsp Fresh ginger, grated
1.0Tbsp Baking powder
1.0tsp Sea salt
1.0tsp Vanilla
1/2tsp Ground cinnamon
1/4tsp Ground nutmeg
1/4tsp Allspice
Cupcakes & Crowbars ™
Amateur chef, professional baker, blogger, photographer, & crafty person. Mom to four. I love sharing recipes & ideas!