How to cook pumpkin fritters!
My mom, sister and i decided to cook our last pumpkin and so mom busted out her cooking notebook and this is what we came up with.. EnjoY! and THANKS! pls add any advice, tips or suggestions!!
7
We CannoT ReaD our Mom's writing:? wha wha?!! haha! so we changed iT a lil.. keep following pls..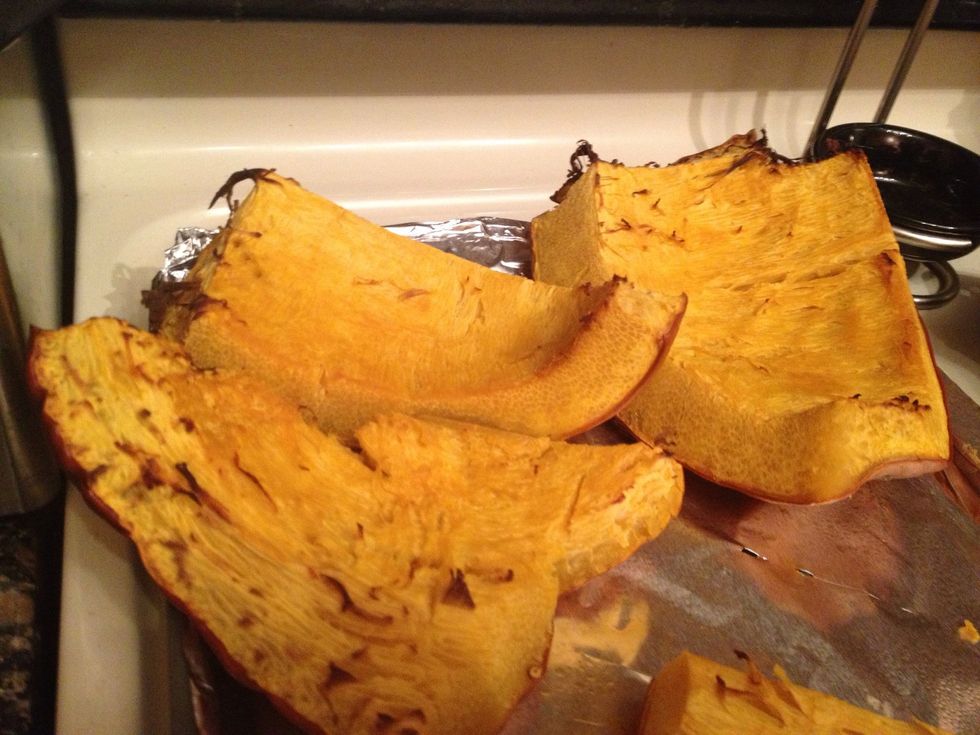 So the sister and her hubby TooK the Pumpkin.. They CuT iT up and Cleaned iT ouT! Then Place the pieces on a baking sheet..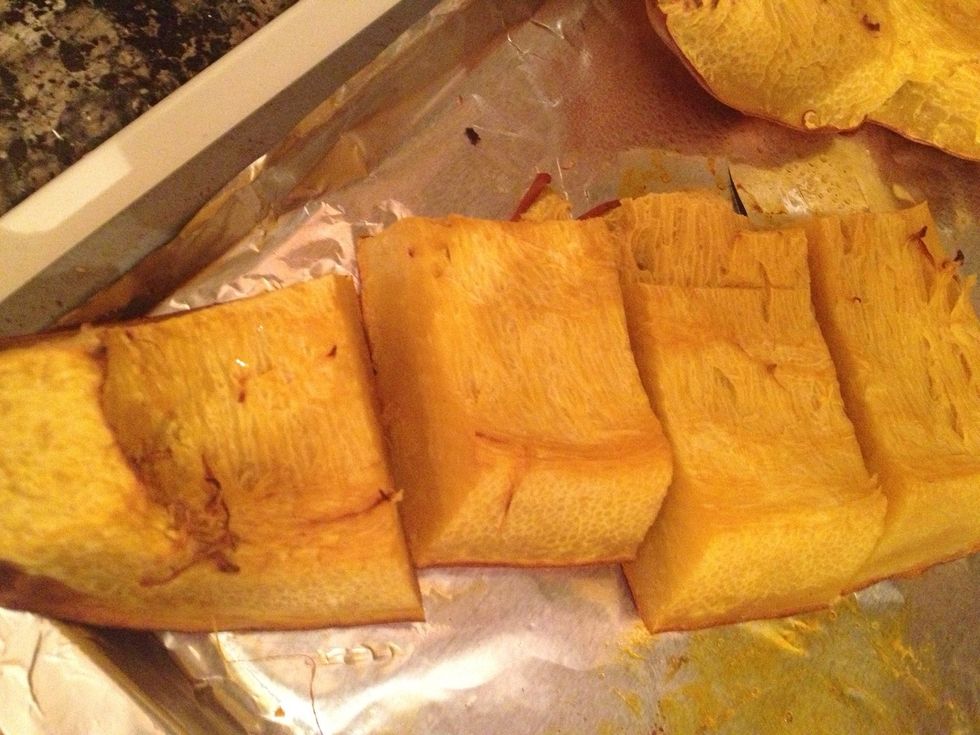 BAKE at 350 degrees for 1 hour in a baking pan. (Side Bar: Another Way: You can keep it moist by placing the pumpkin halves in a baking dish, add 1/2" water to the pan! .. gonna do this next time)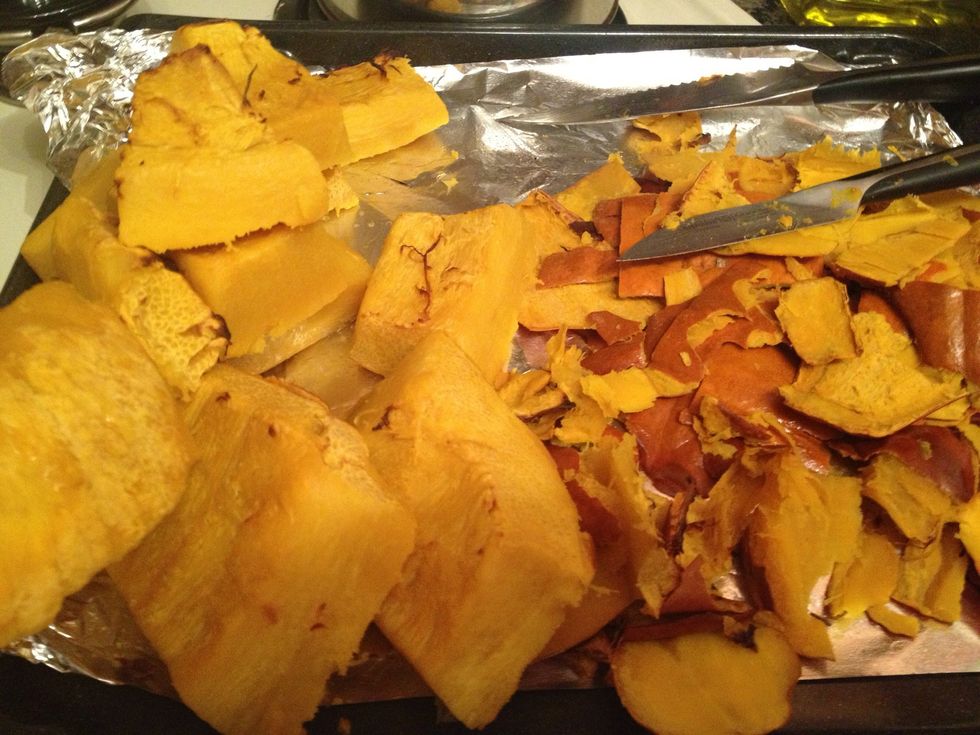 After an hour, pierce the skin with a fork. You can scoop out the pumpkin or just peel the skin.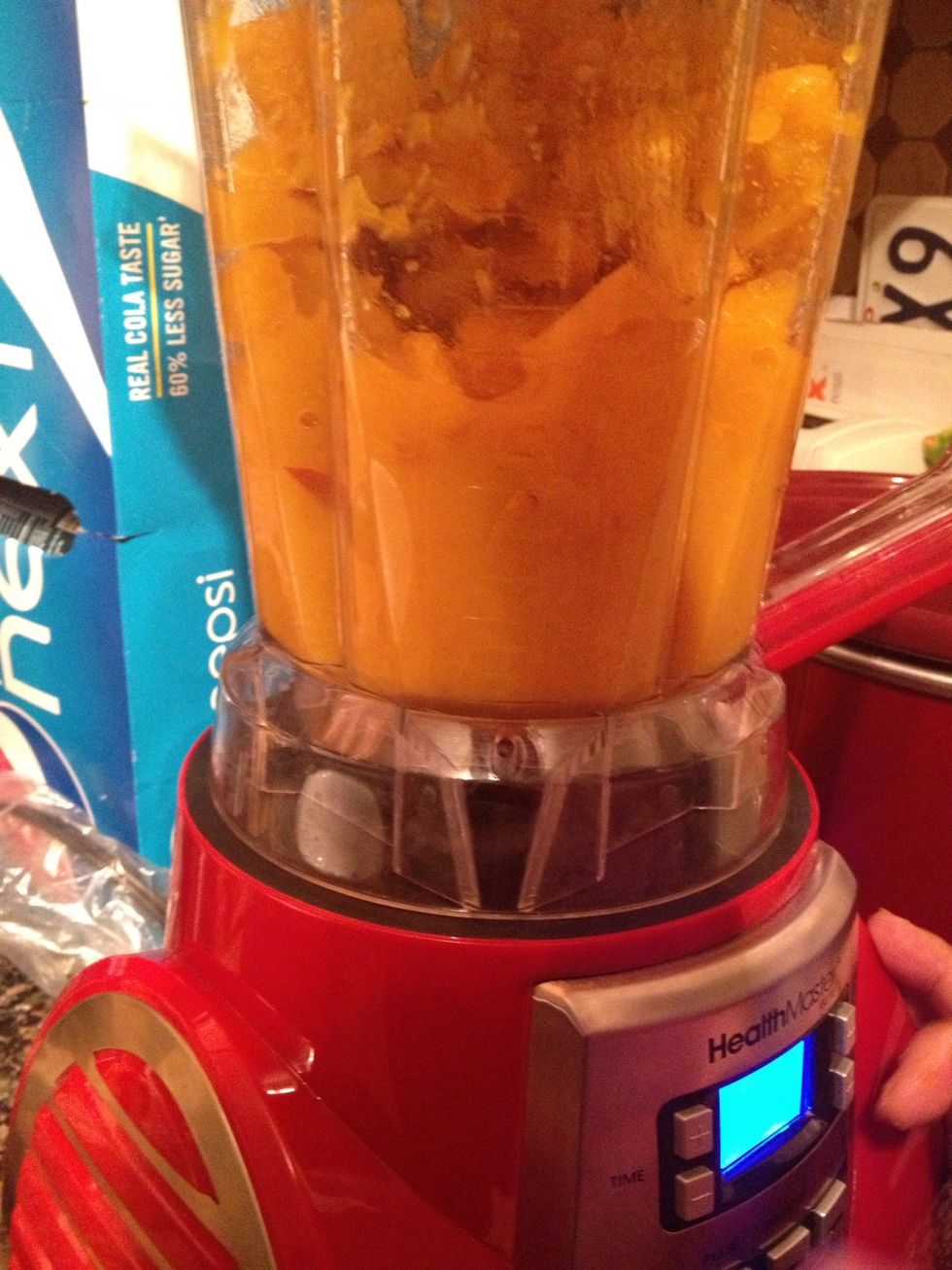 TIME to MASH!!!
Mom did the mashing in the blender = Pumpkin Puree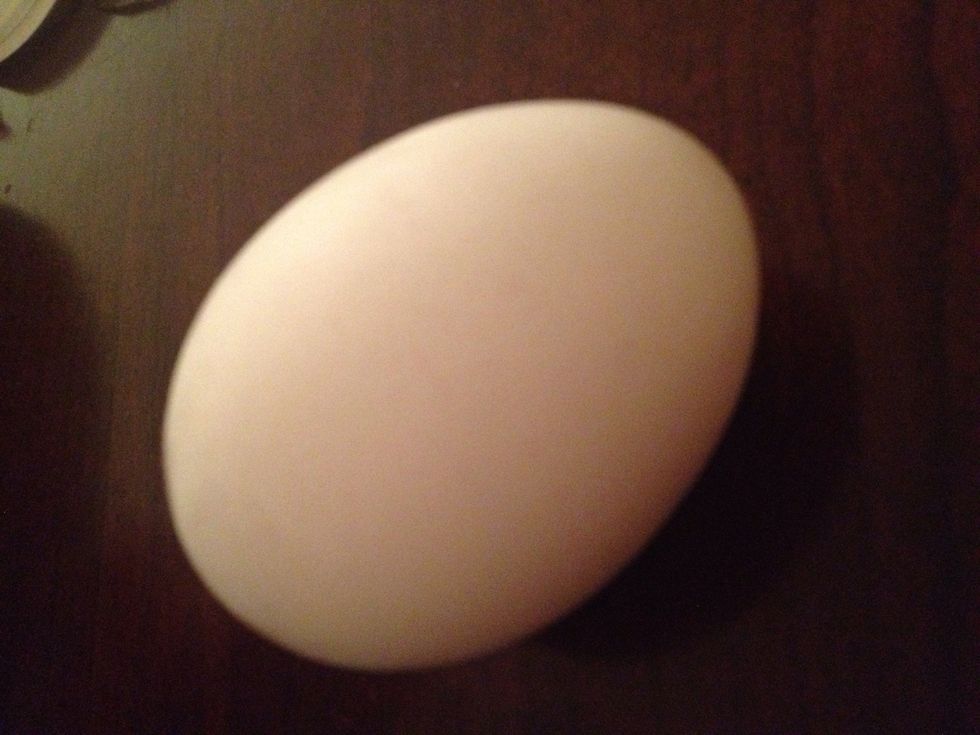 1 LARGE EGG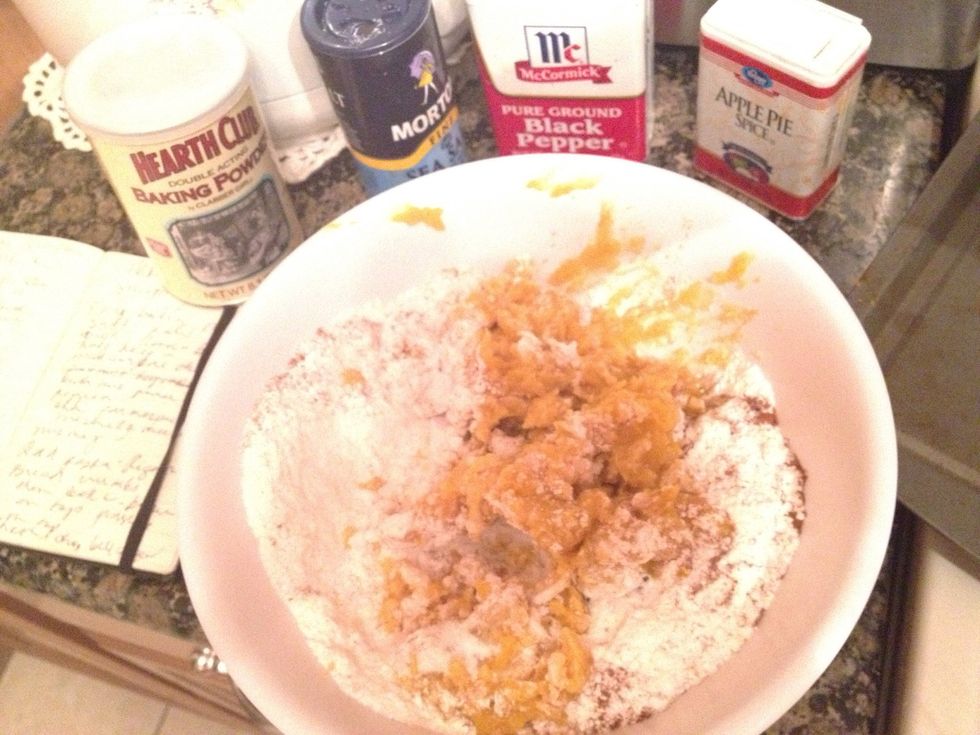 Mom combined all dry ingredients: 1/2 c. flour, 4 TBS sugar, 2 tsp baking powder,1 tsp apple pie spice and 1/2 tsp salt..Then add egg then 15 oz. pumpkin puree. (do not add black pepper.. see comment)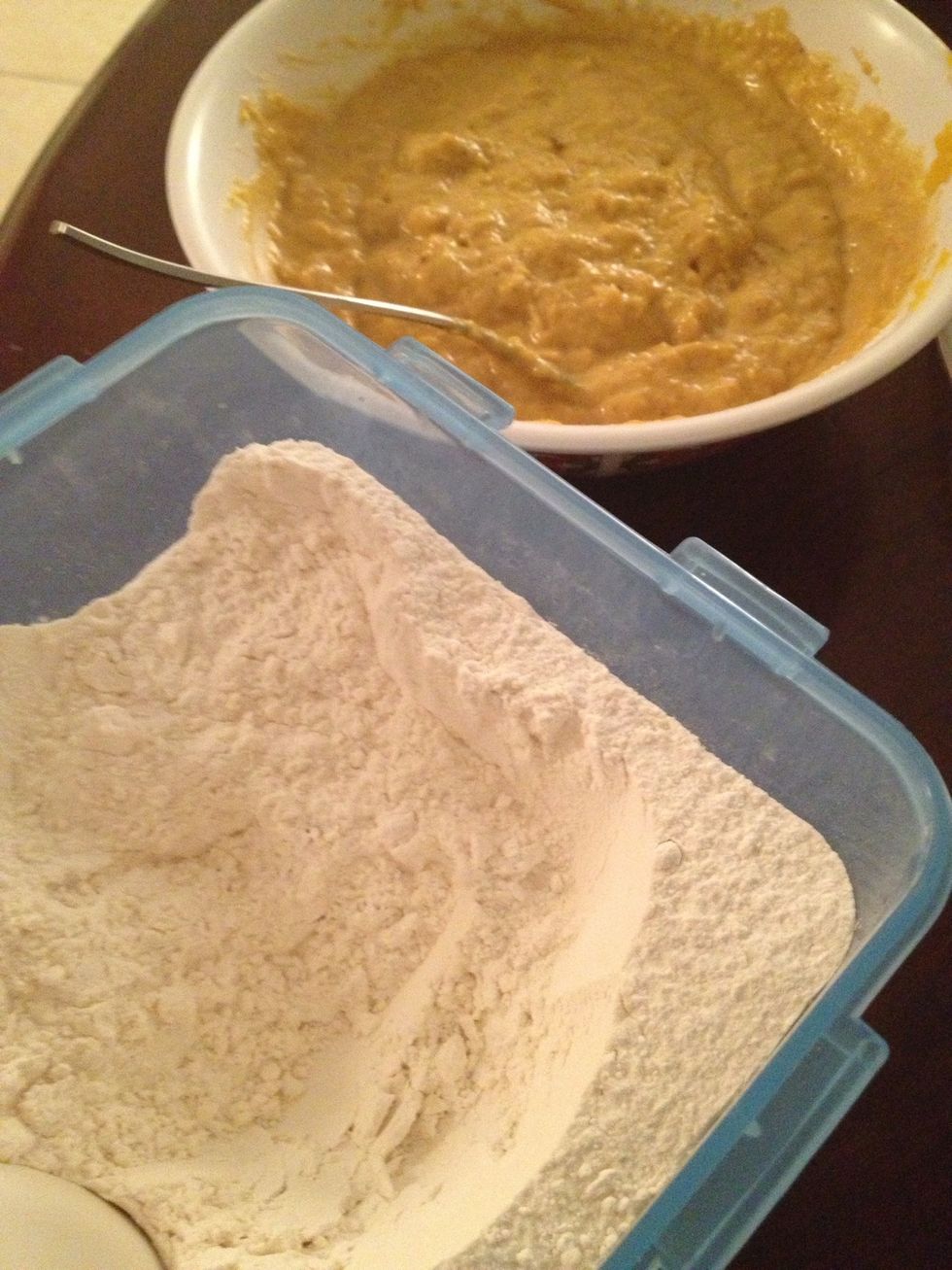 (Side Bar: Another Way: Combine dry ingredients in a bowl, stir together. In another bowl, Whisk Egg then Blend Pumpkin Puree until combined. Add Flour Mixture to Pumpkin Mixture)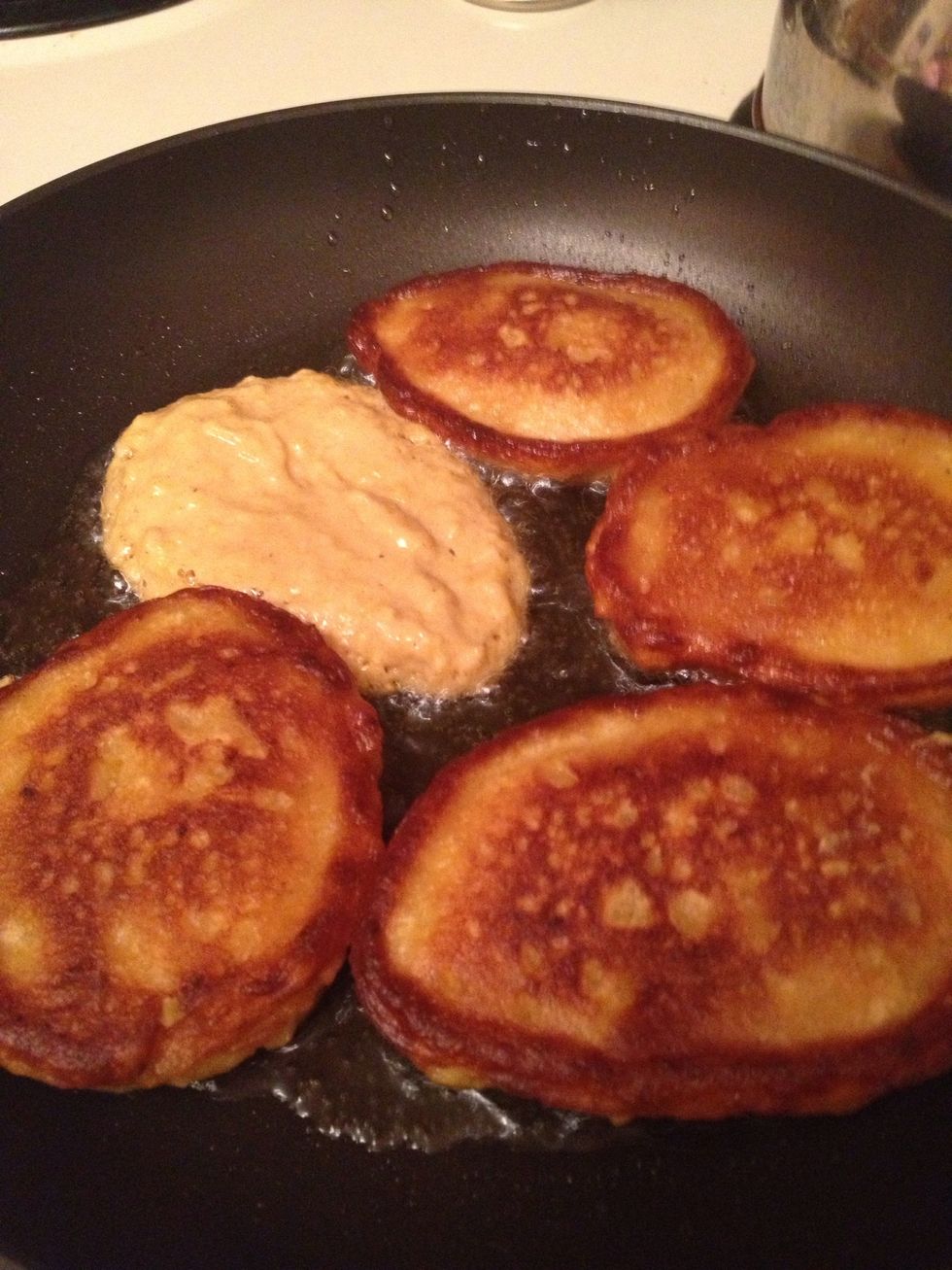 Drop batter.. CareFuL iTs HoT!!!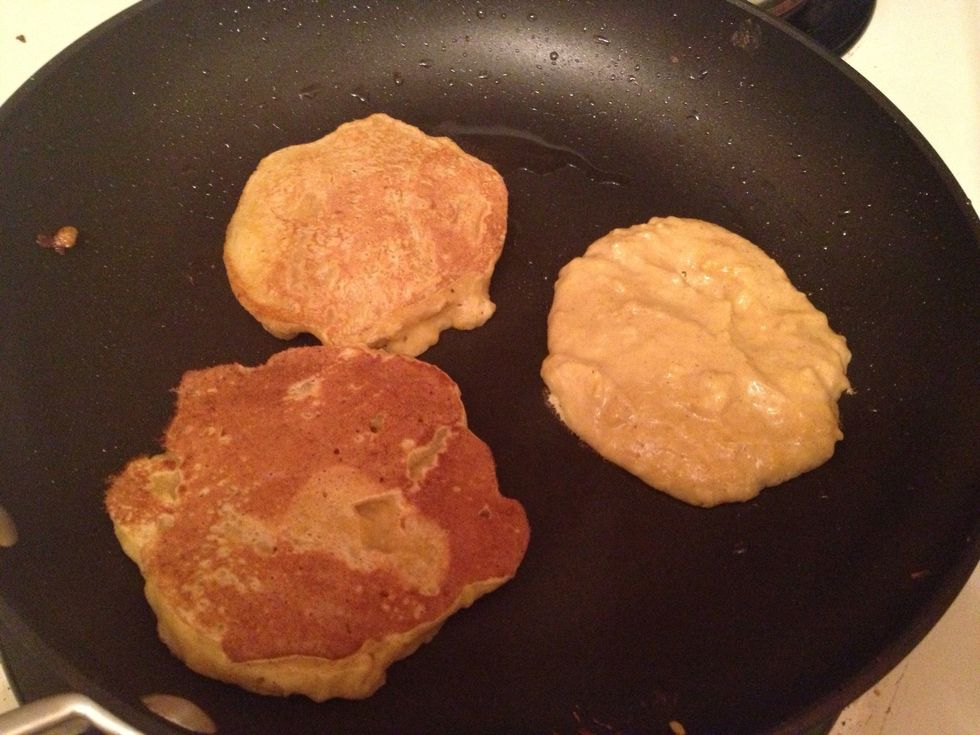 Using a Slotted Spoon, Transfer Fritters to a paper towel. To TEST DONENESS, PRESS LIGHTLY; Fritters should spring back. (Deflate slightly as they cooL)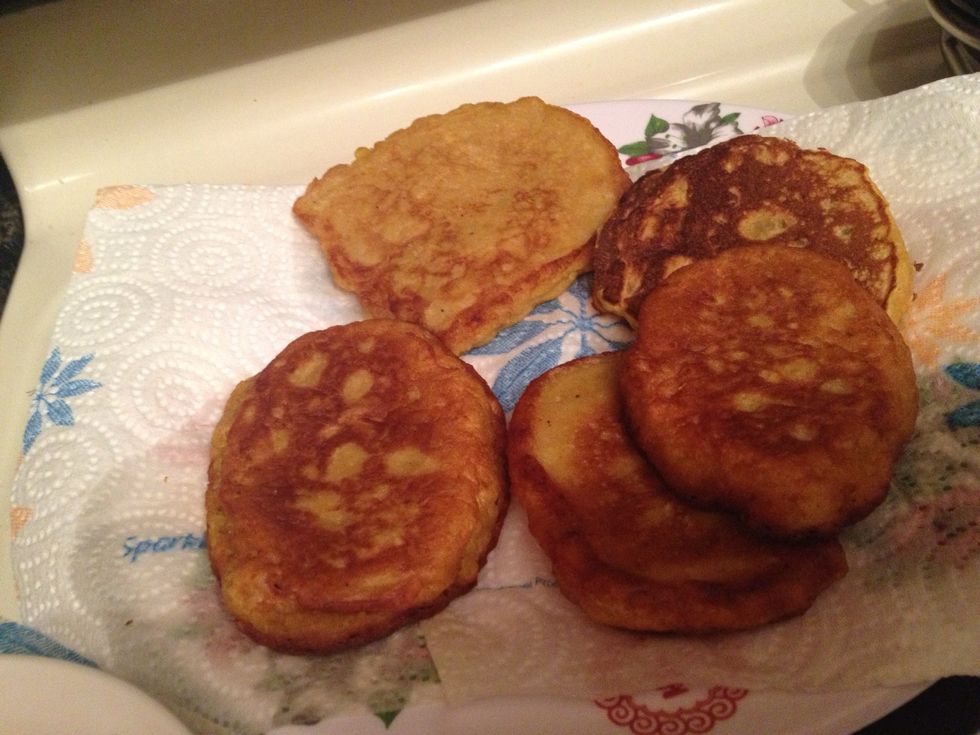 May be served with cinnamon-sugar, ice cream or by itself:) Enjoy ya'oL!
We LoVe PUMPKINS!! (got this on google images)
1/2c Flour
4.0Tbsp Granulated sugar
2.0tsp Baking powder
1.0tsp Apple Pie Spice (cinnamon, nutmeg, allspice)
1/2tsp Salt
1.0 large Egg
15.0oz or 1 can Pumpkin Puree
Canola Oil for Frying (mom used olive oil)