I don't regularly have a cooked salad with a meal, I have a fresh salad consisting of things such as lettuce. I did everything to make this meal besides slicing up the onion.
Pumpkins are low in calories and high in fiber. They are an excellent source of vitamins A & B. Chickpeas are a helpful source of zinc, folate and protein. They are low in fat and reduce cholesterol.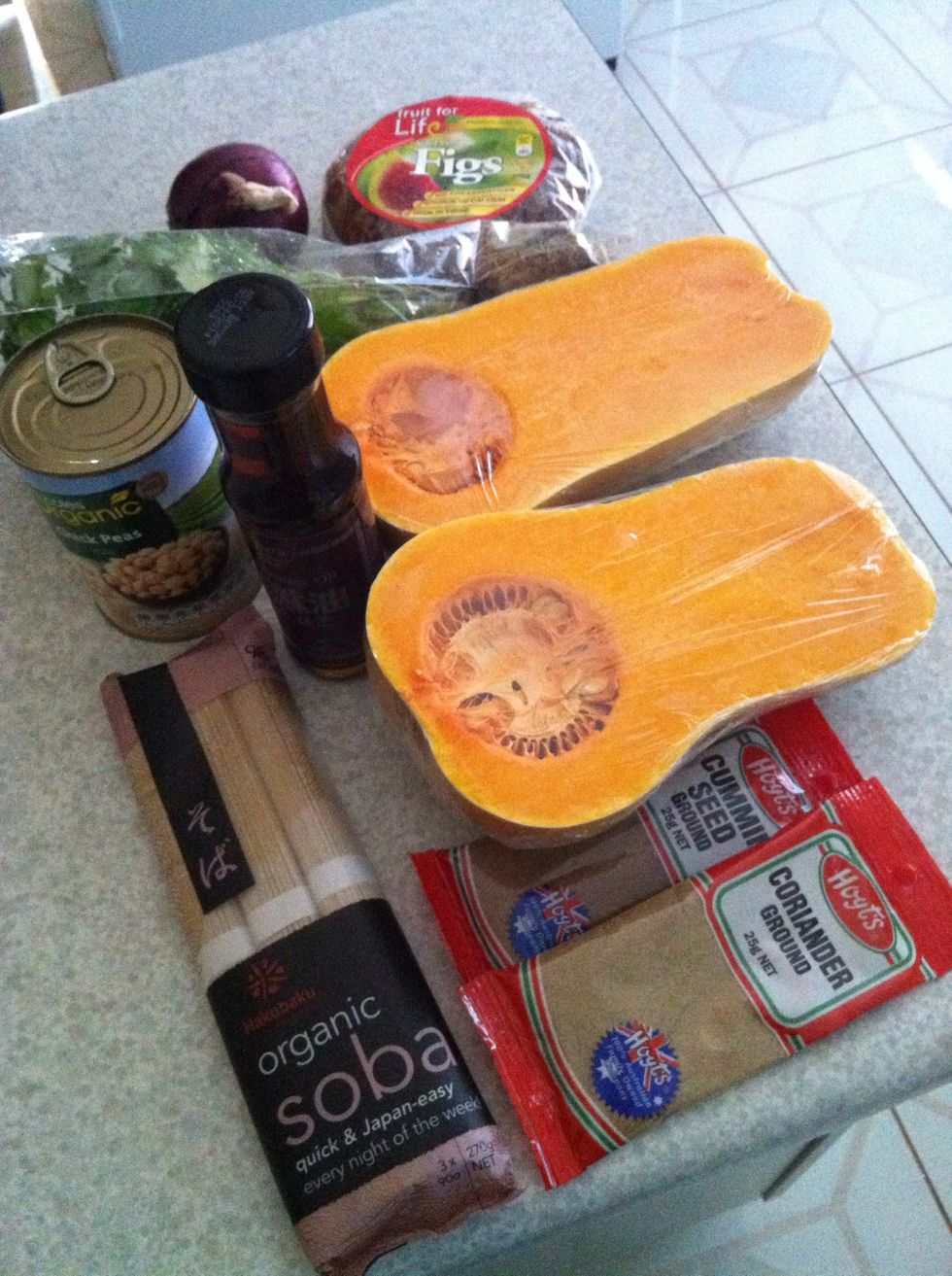 Ingredients can all be obtained at a local supermarket. (Noodles and sesame oil are optional.)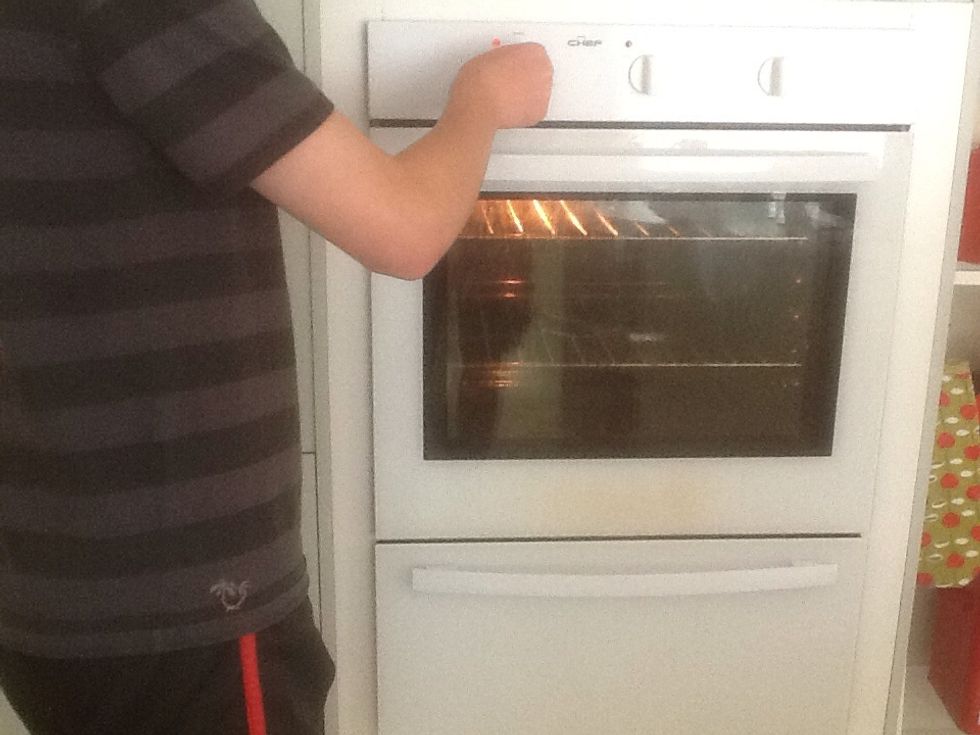 Preheat oven to 200 degrees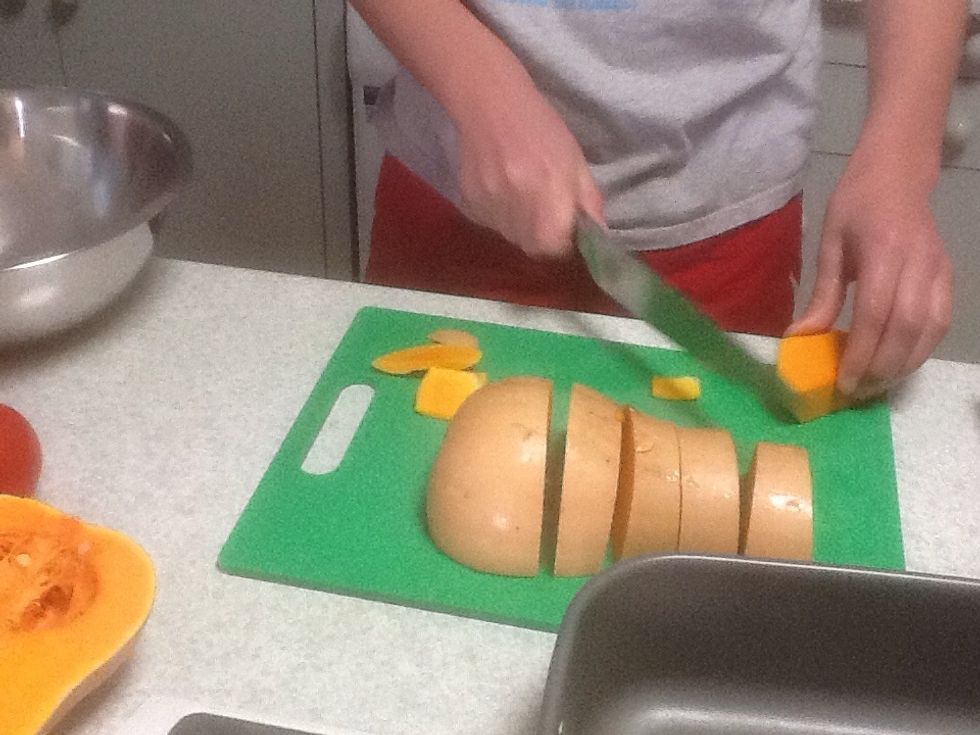 Deseed then remove skin and Chop up the pumpkin into 2cm pieces and put them into a large mixing bowl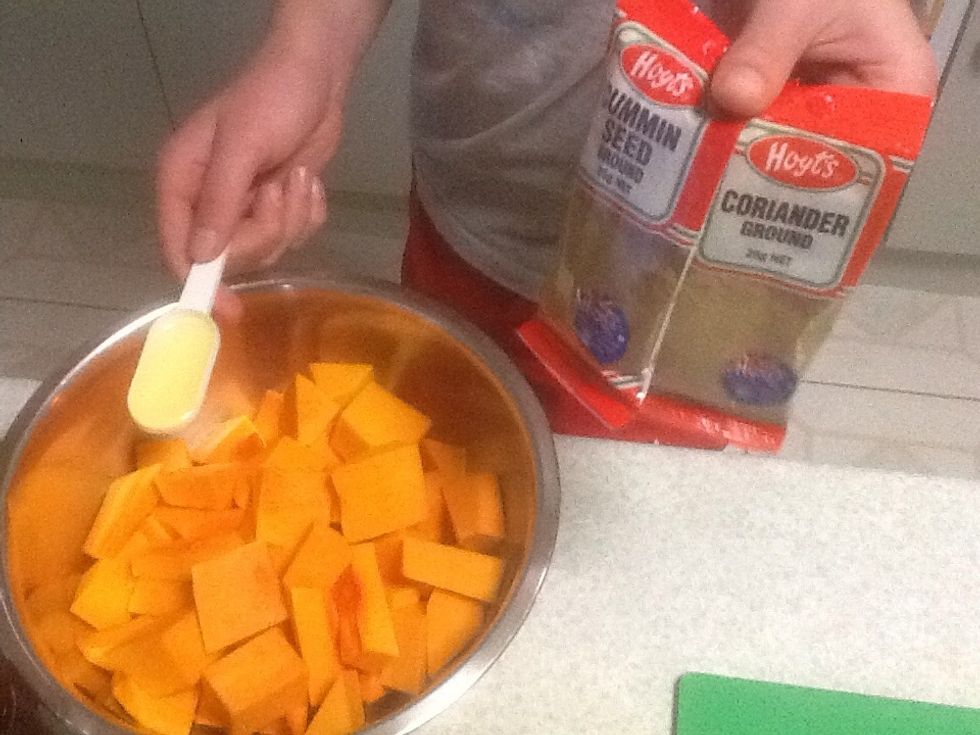 Add the olive oil, ground coriander & ground cumin to the large mixing bowl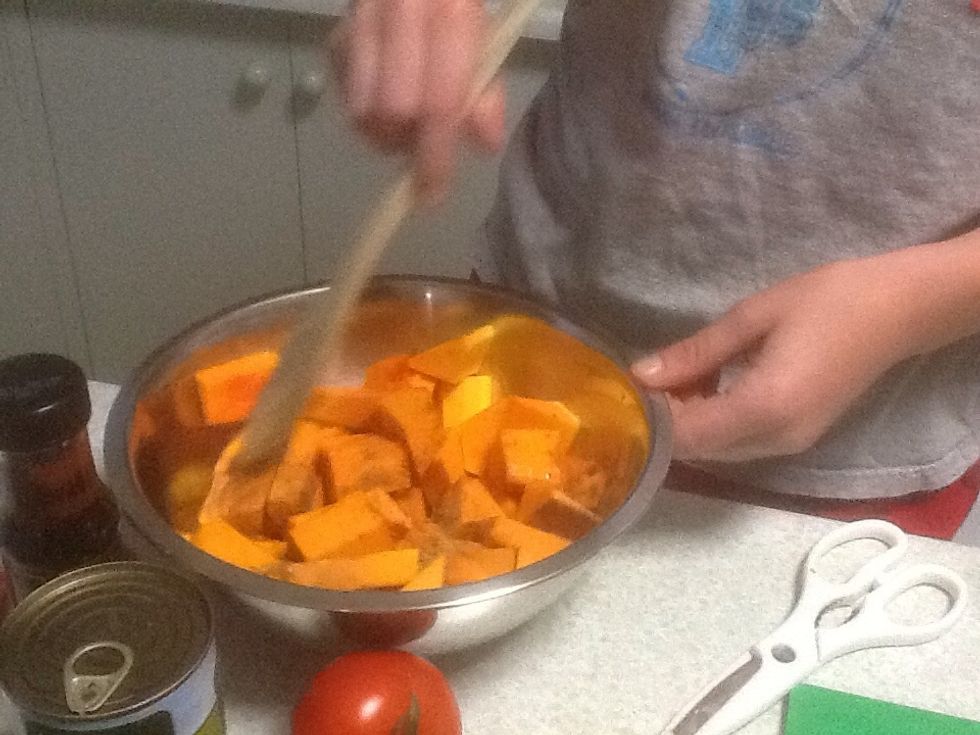 Mix the pumpkin, olive oil, ground coriander and ground cumin together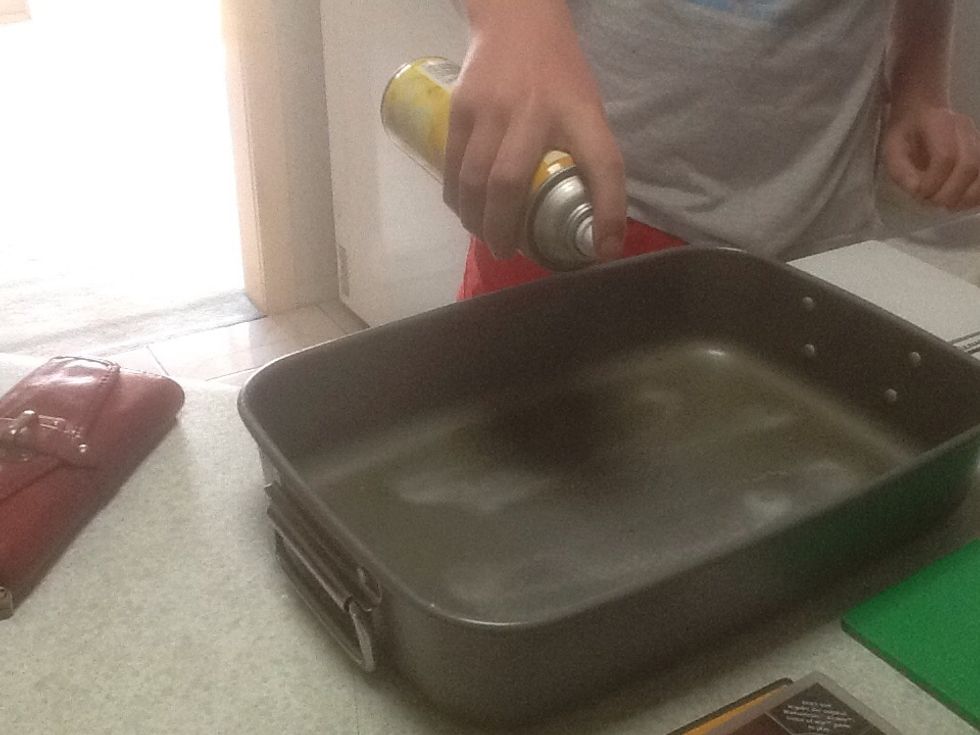 Lightly grease a large roasting pan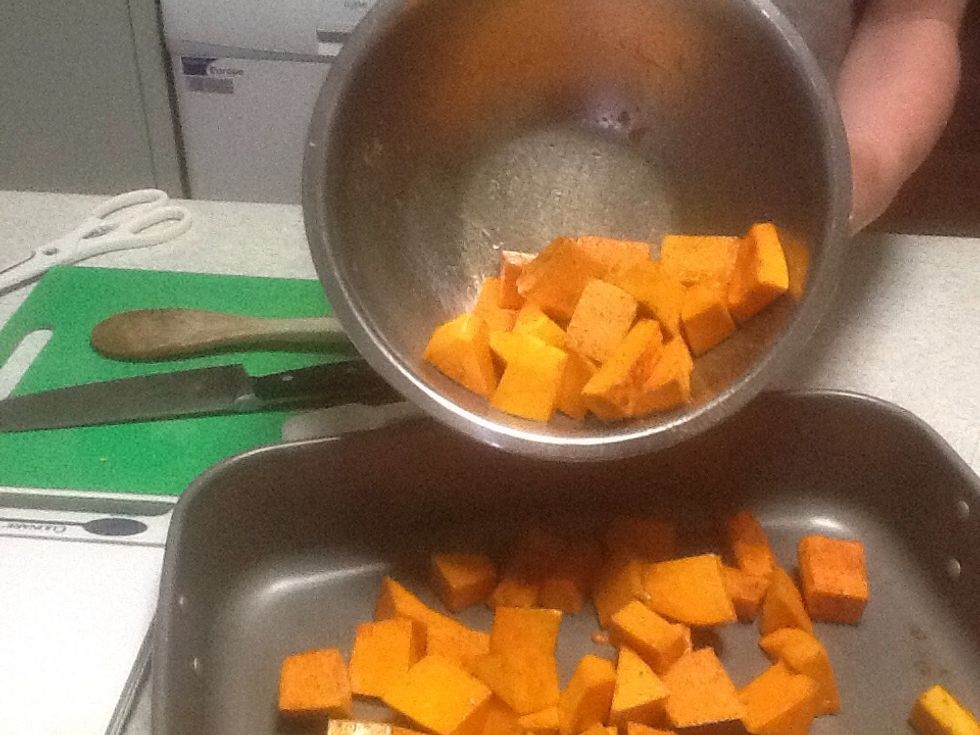 Transfer pumpkin to the greased pan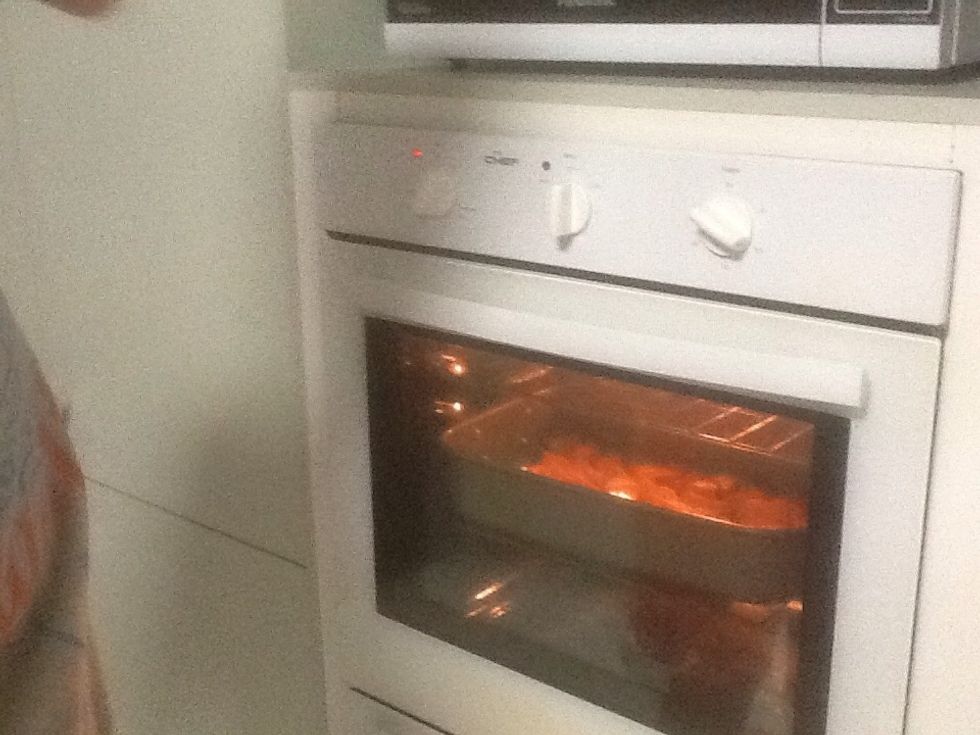 Roast for 20 minutes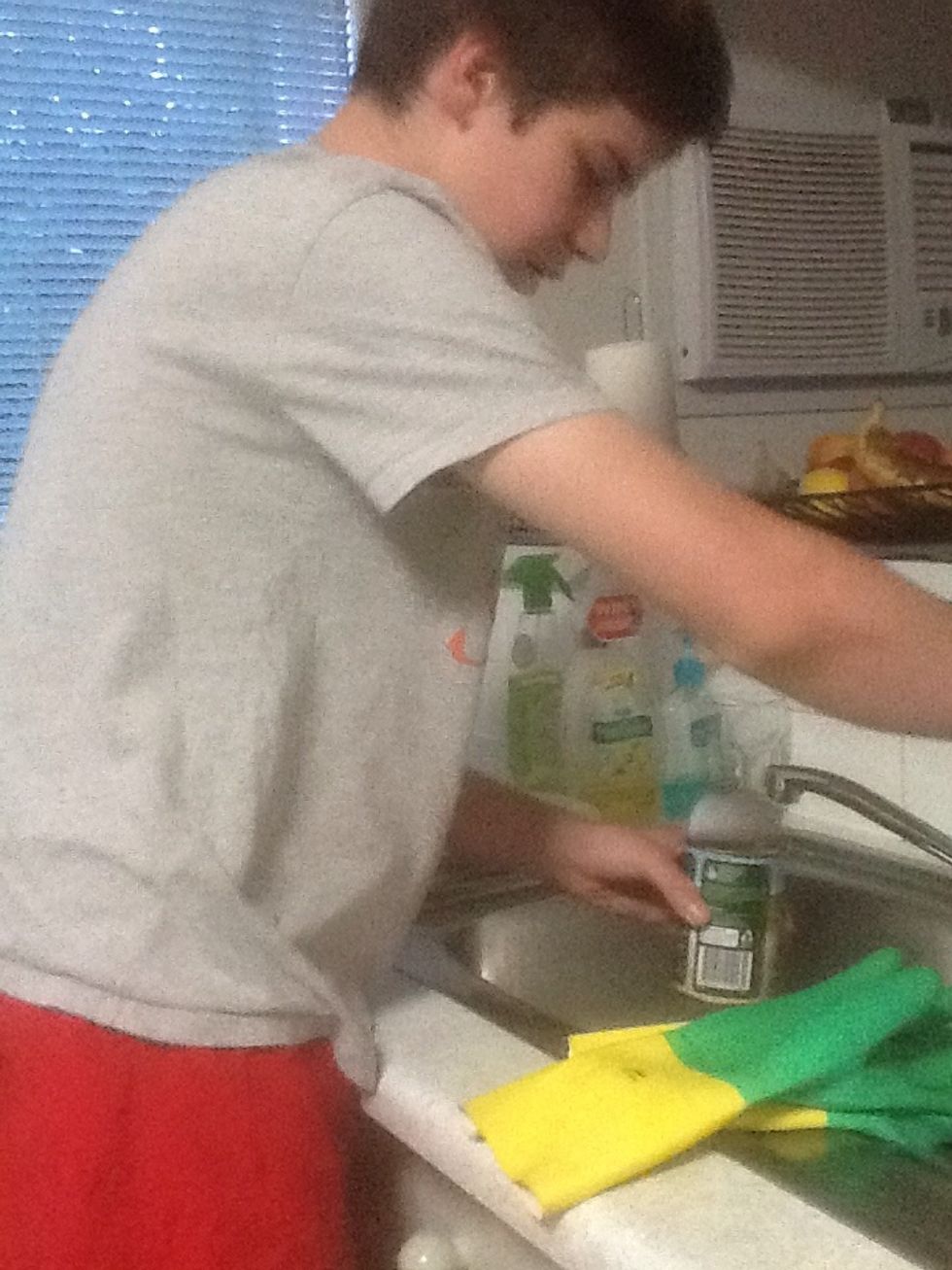 Drain and rinse the canned chickpeas
Did you know that Dried chickpeas that aren't soaked or cooked can be kept for an unlimited period? Also, did you know that Pumpkins are actually 90% water?
Roughly chop 1/2 cup coriander leaves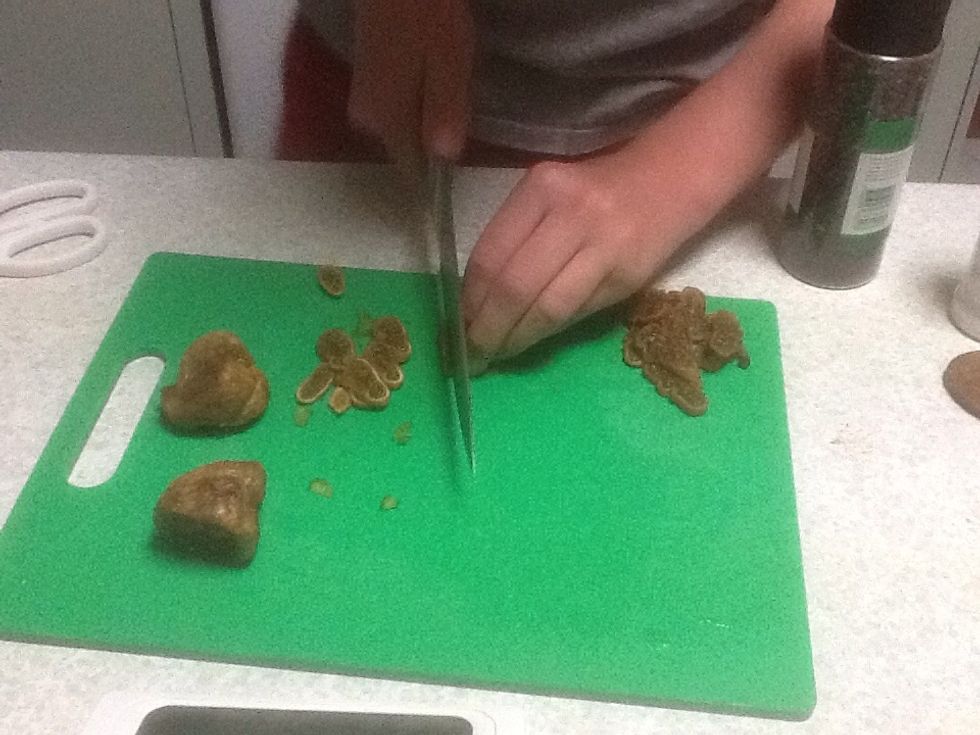 Finely chop your 6 dessert figs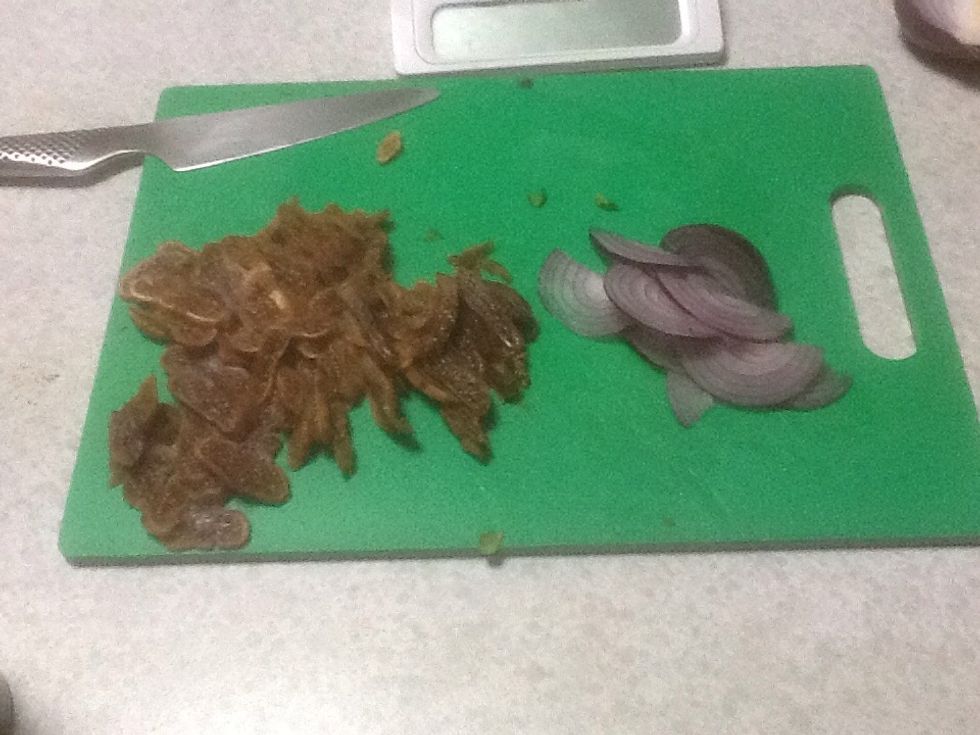 Halve and finely chop up onion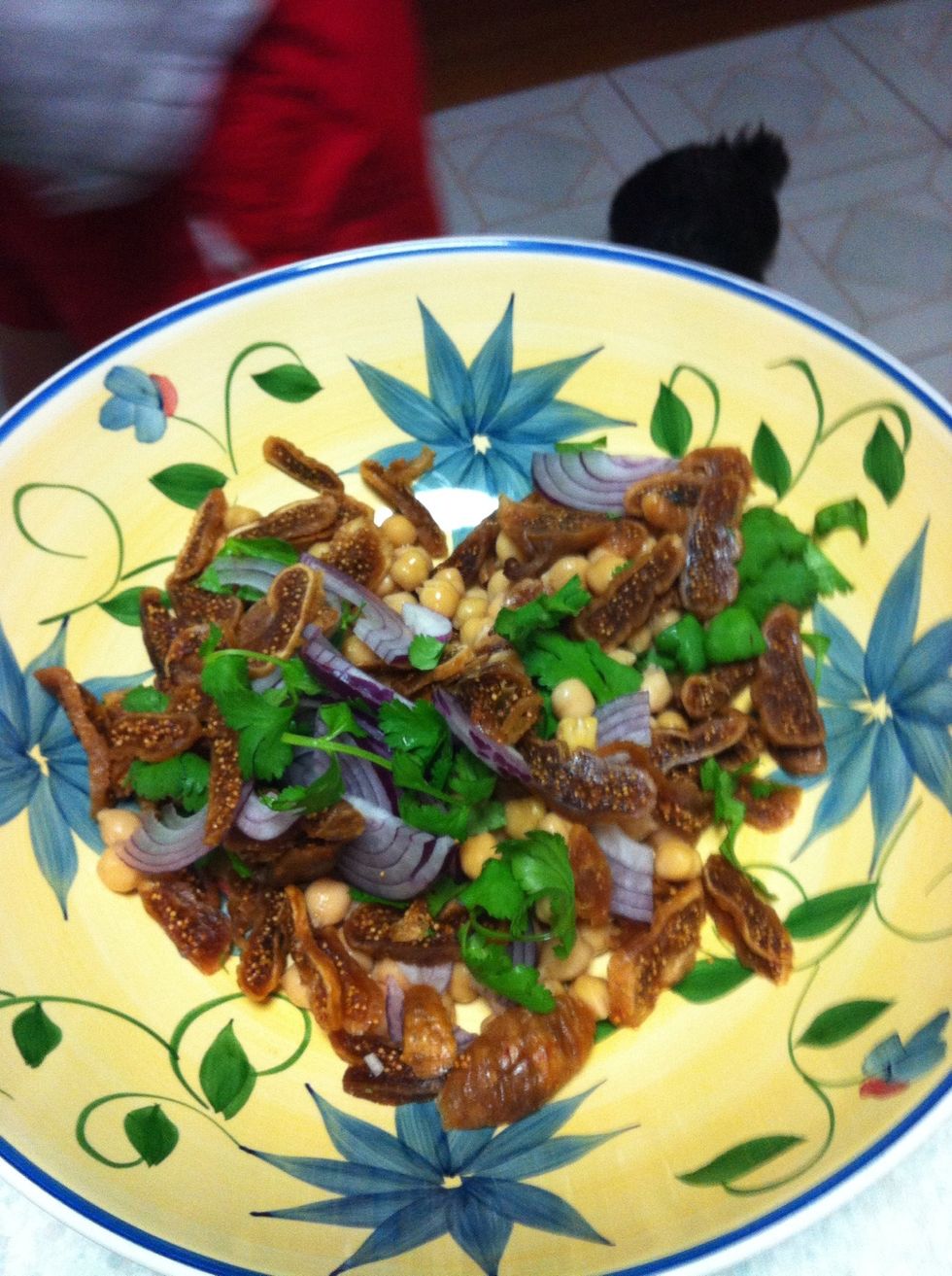 Put the coriander, onion, dessert fig and chickpeas into a large serving bowl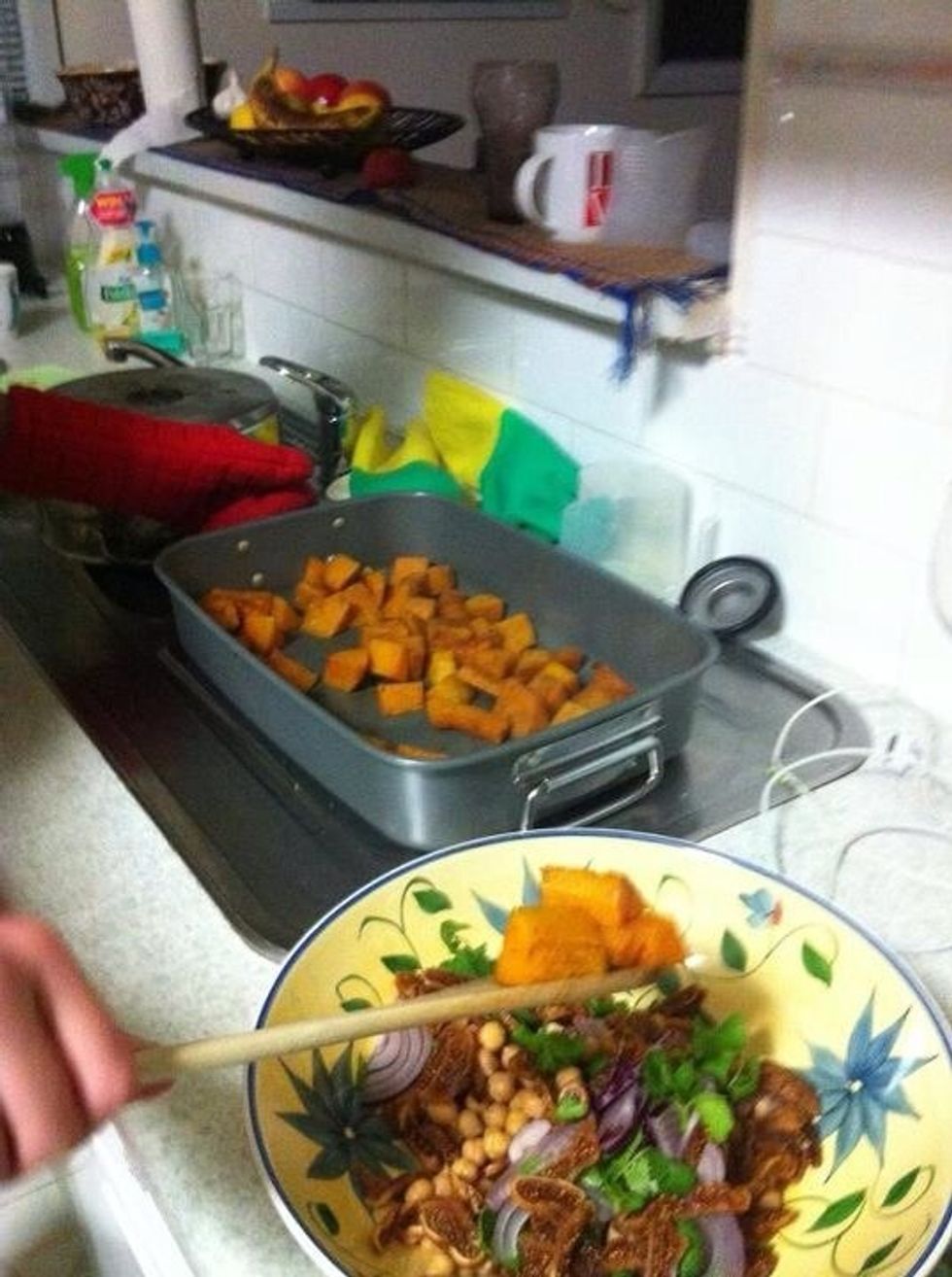 Add the pumpkin to the bowl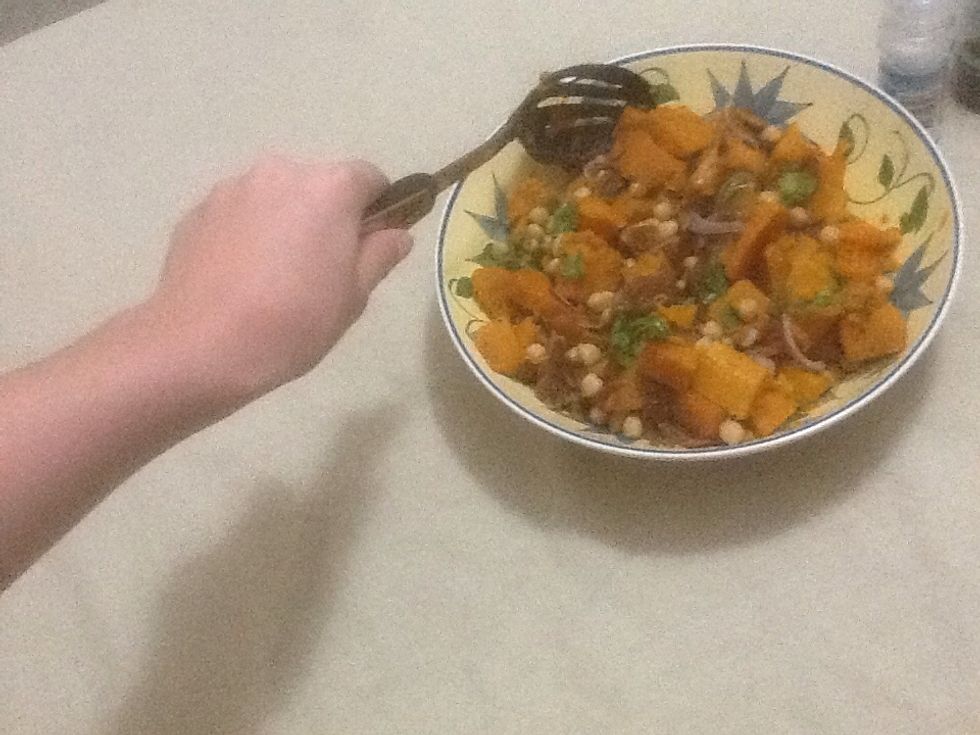 Mix up the salad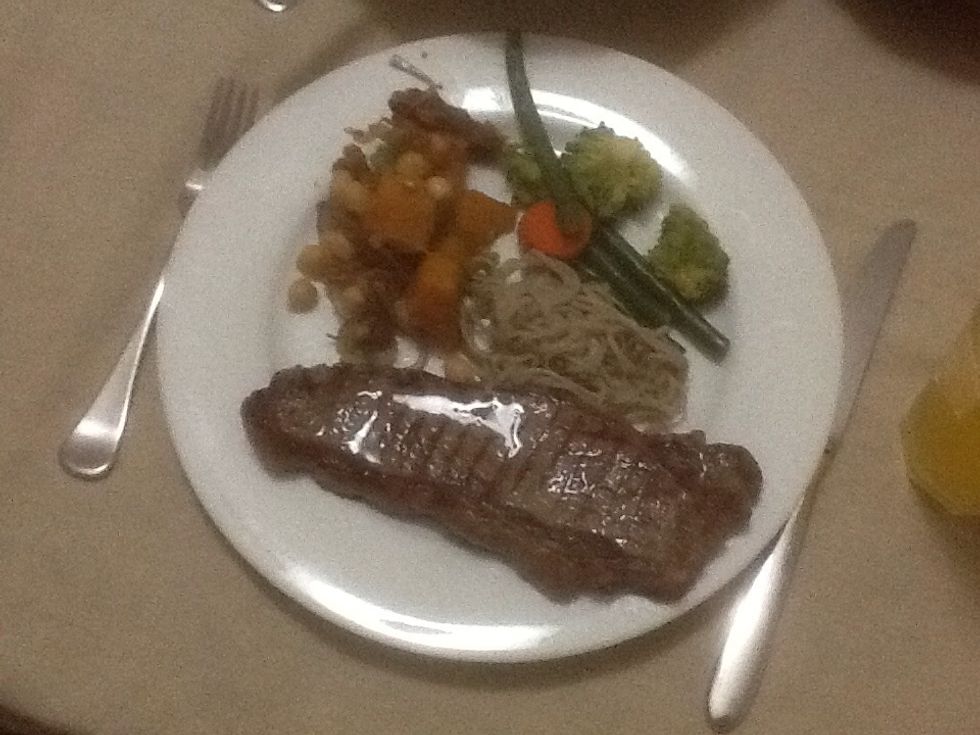 Enjoy ;)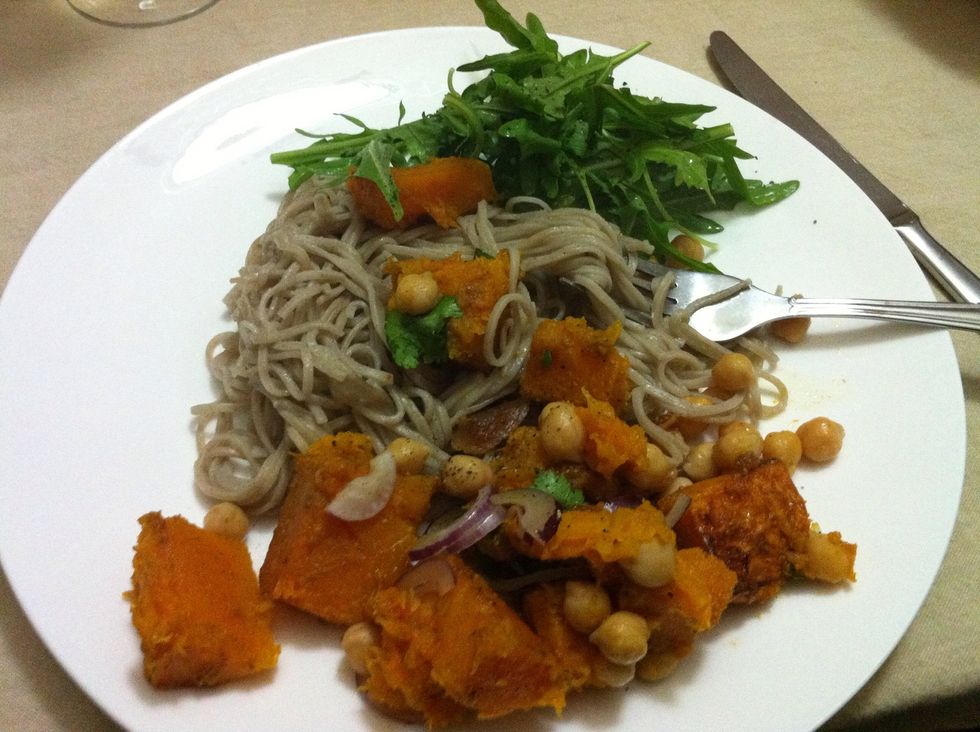 Yum!
It was quite difficult to cut the pumpkin into the right size pieces. It was also difficult to mix the dish when the pumpkin was added because the pumpkin was very soft and squishy.
1/5kg butternut pumpkin
2.0Tbsp Olive oil
1.0tsp Ground coriander
1.0tsp Ground cumin
400.0g Canned chickpeas
6.0 Dessert figs
1.0 Small red onion
1.0bnch Coriander