A great way to use up the leftovers from that giant pork shoulder you cooked last weekend. Also works with pretty much any other meat — corned beef or chopped-up steak would be good too!
7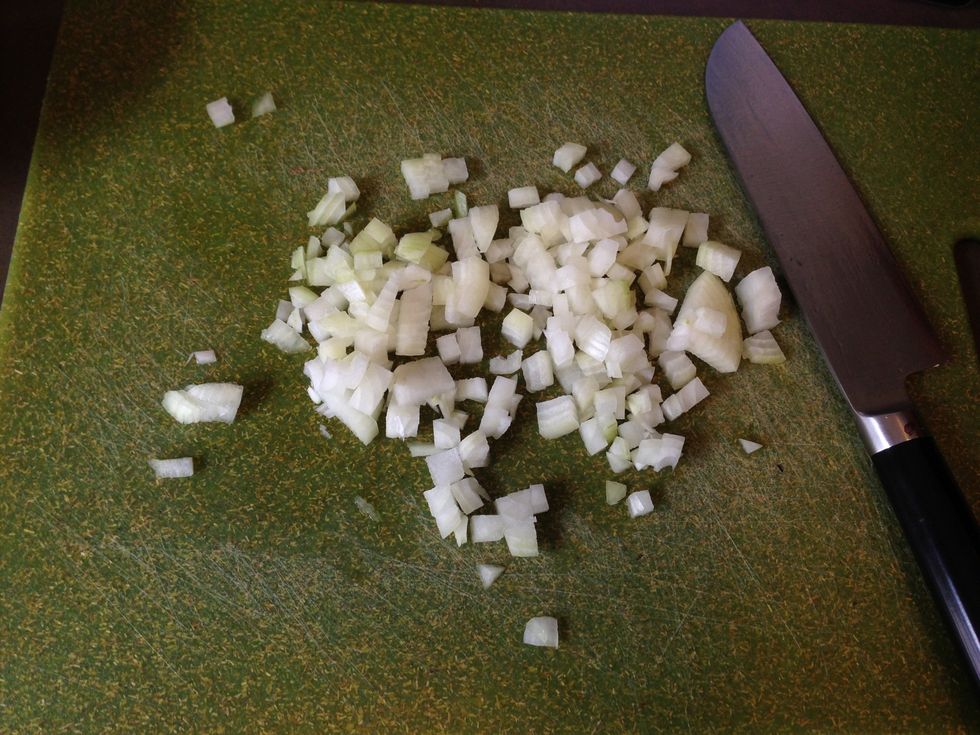 Dice the onion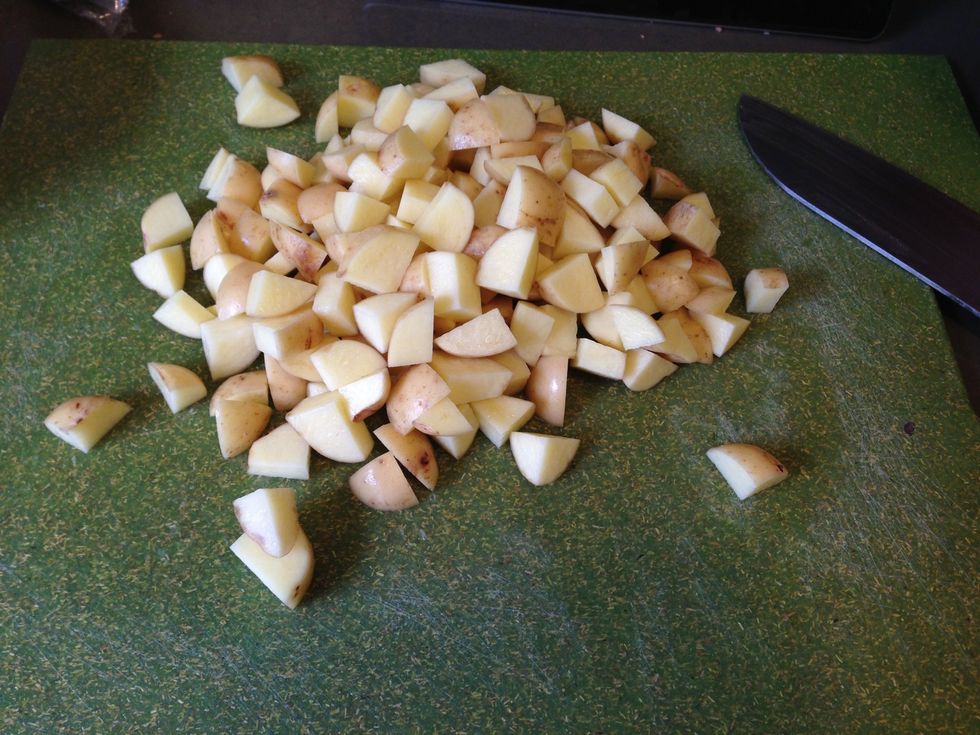 And the potatoes
Butter in your cast iron skillet. You don't have one? Go buy one, they're $30 and it will change your life. Be sure to season it properly before use.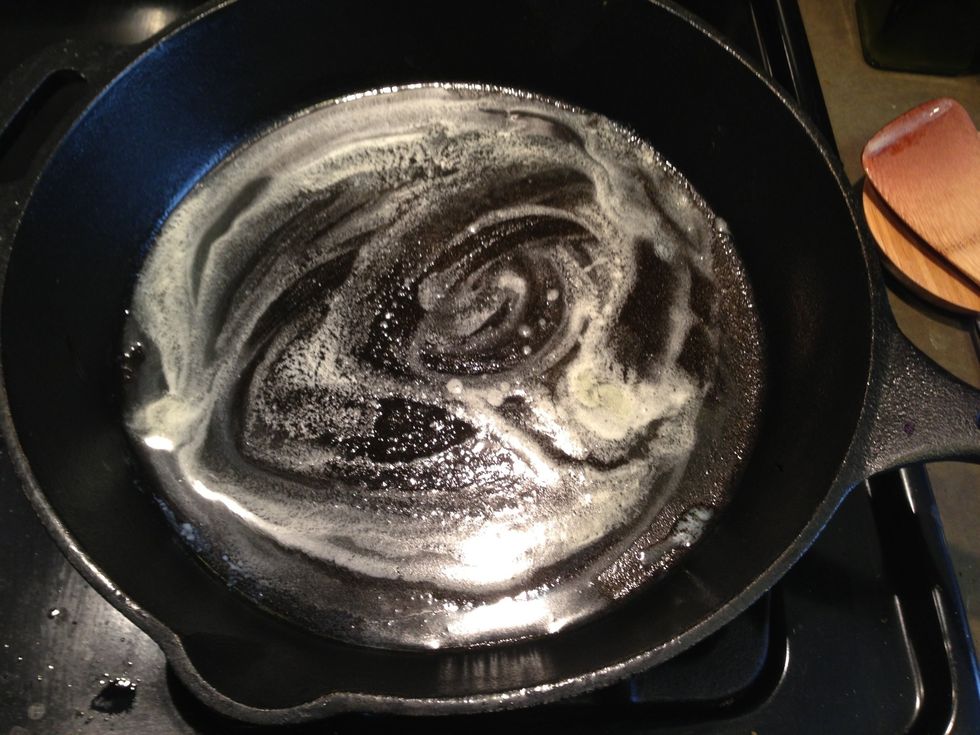 Medium heat until it melts and gets foamy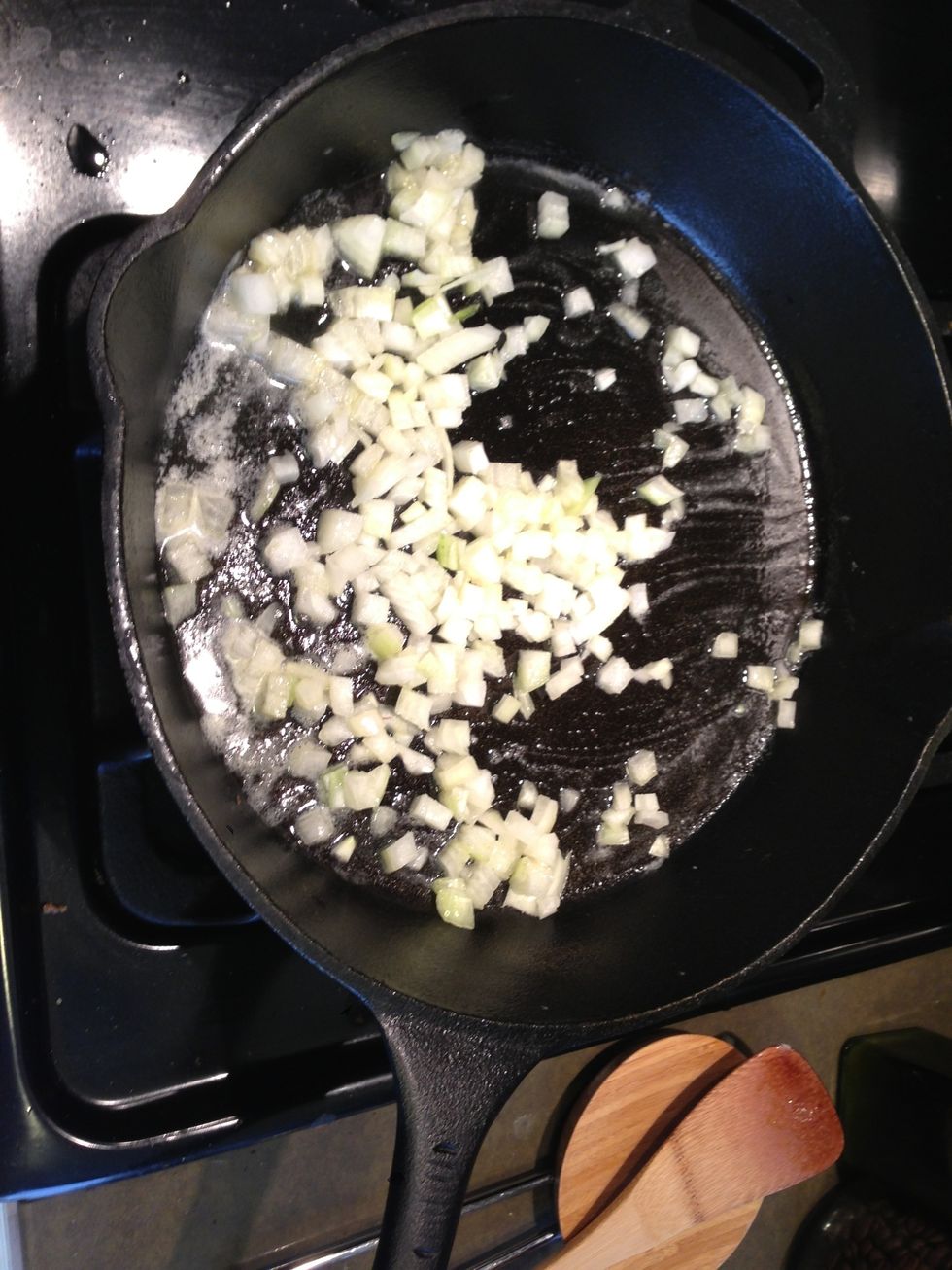 Onions go in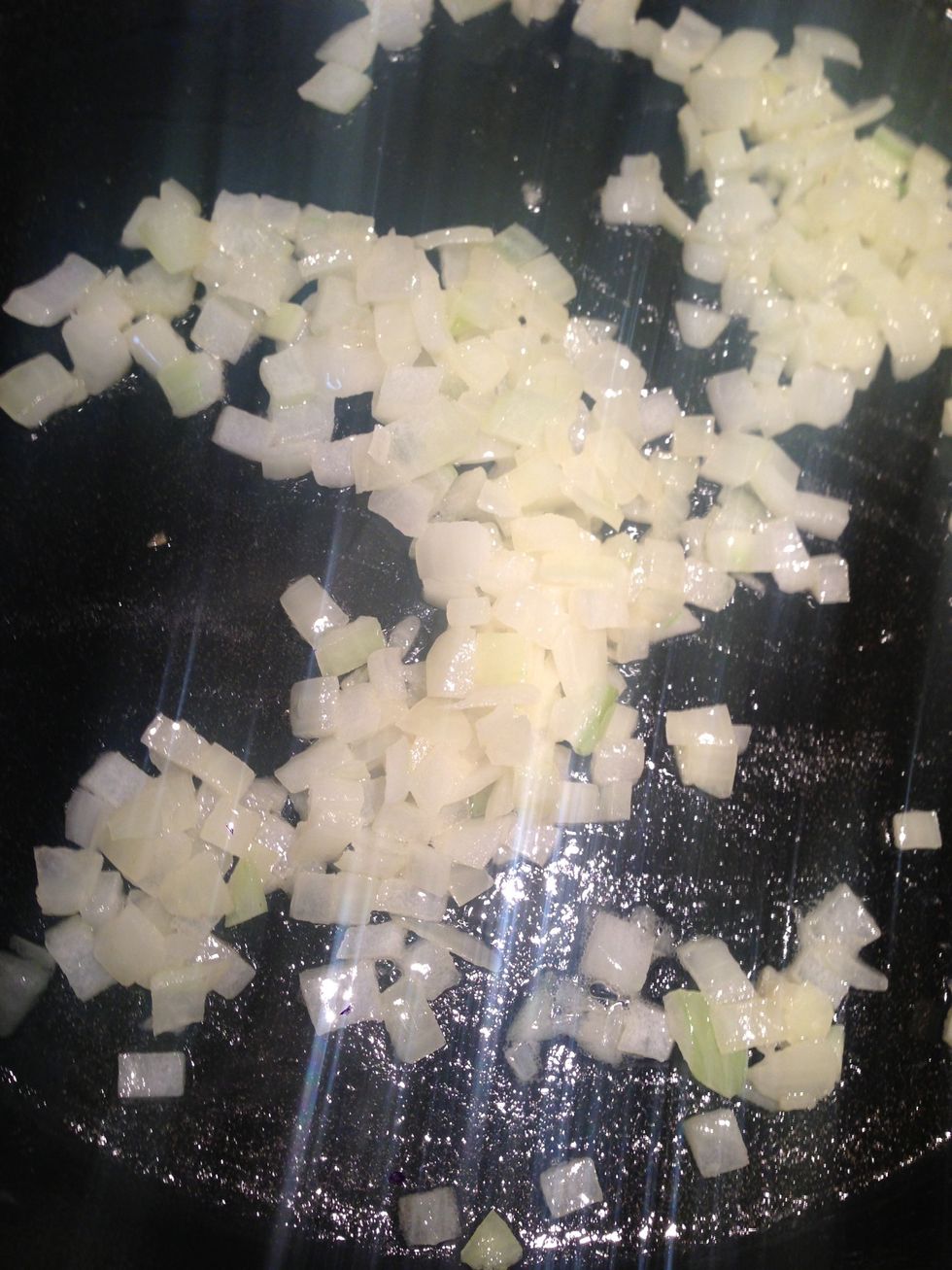 Sauté until they get translucent, maybe a little brown in spots, and start to smell sweet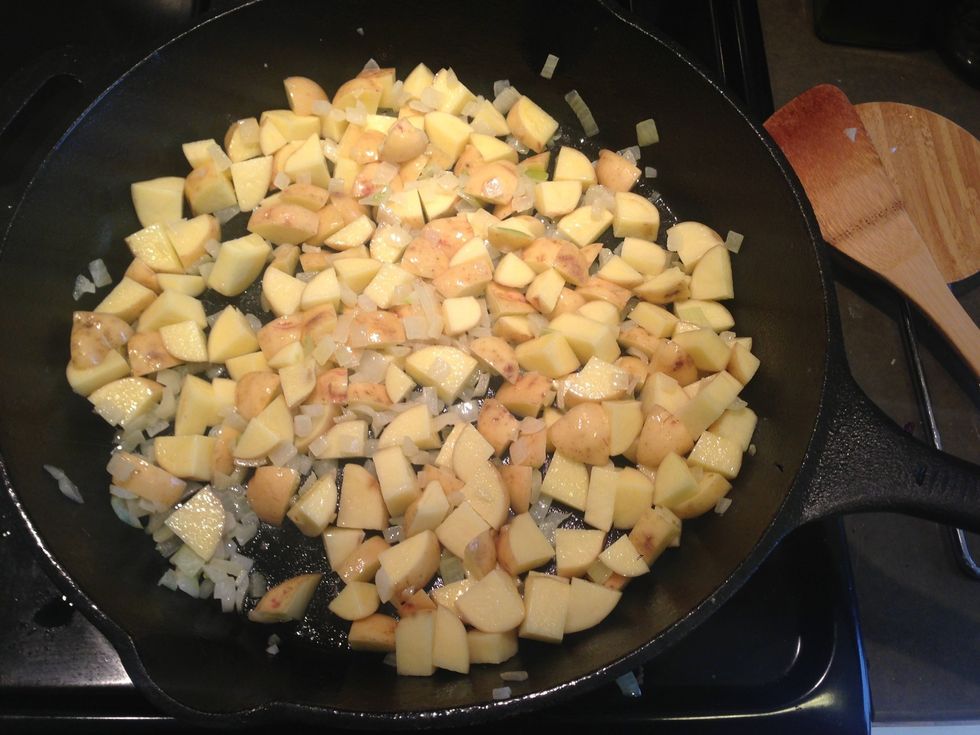 Potatoes go in. Turn the heat down a bit. Cook these until they're tender.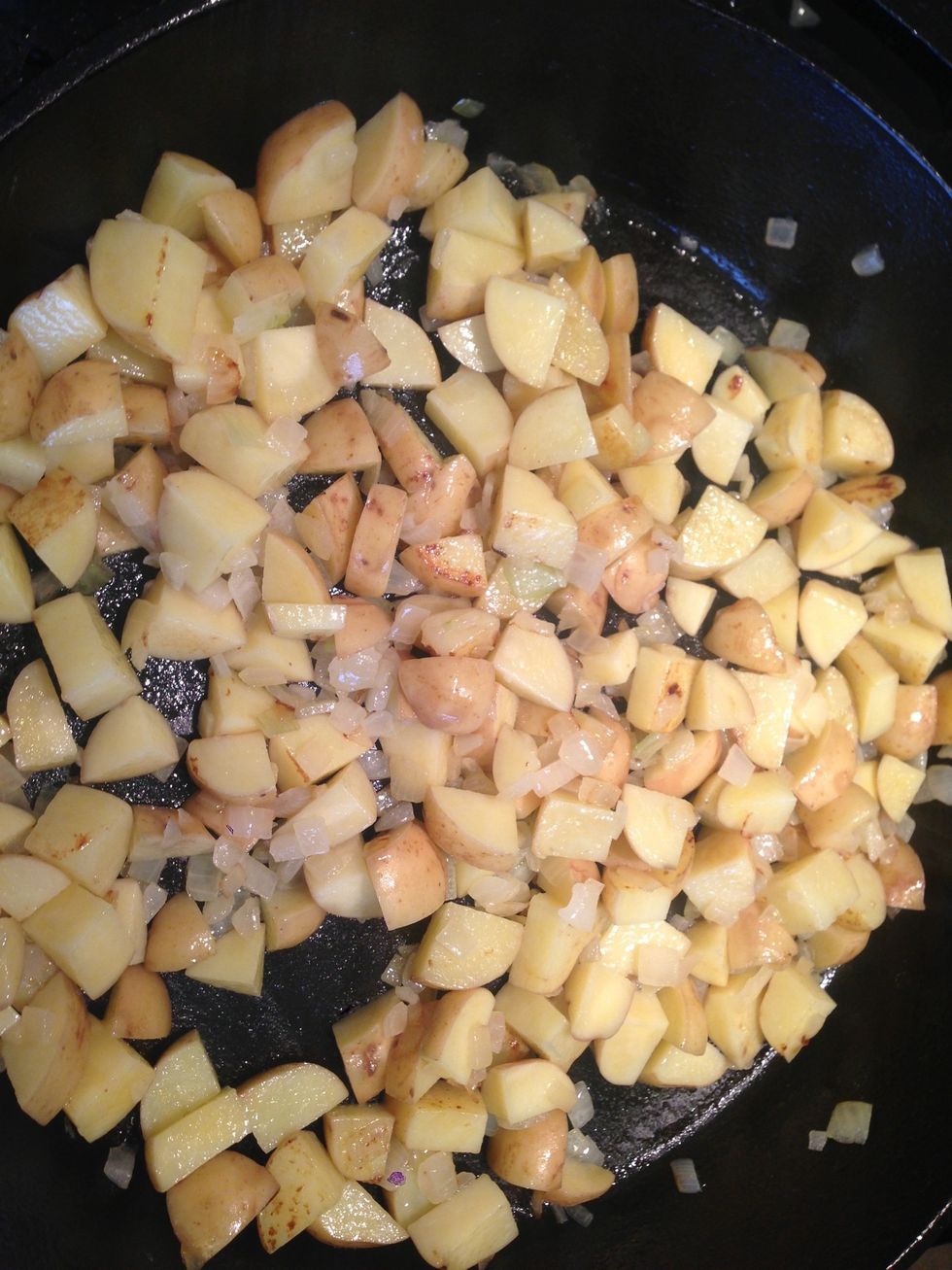 Stir every once in a while so your onions don't burn. And so all the potatoes get nice and crispy.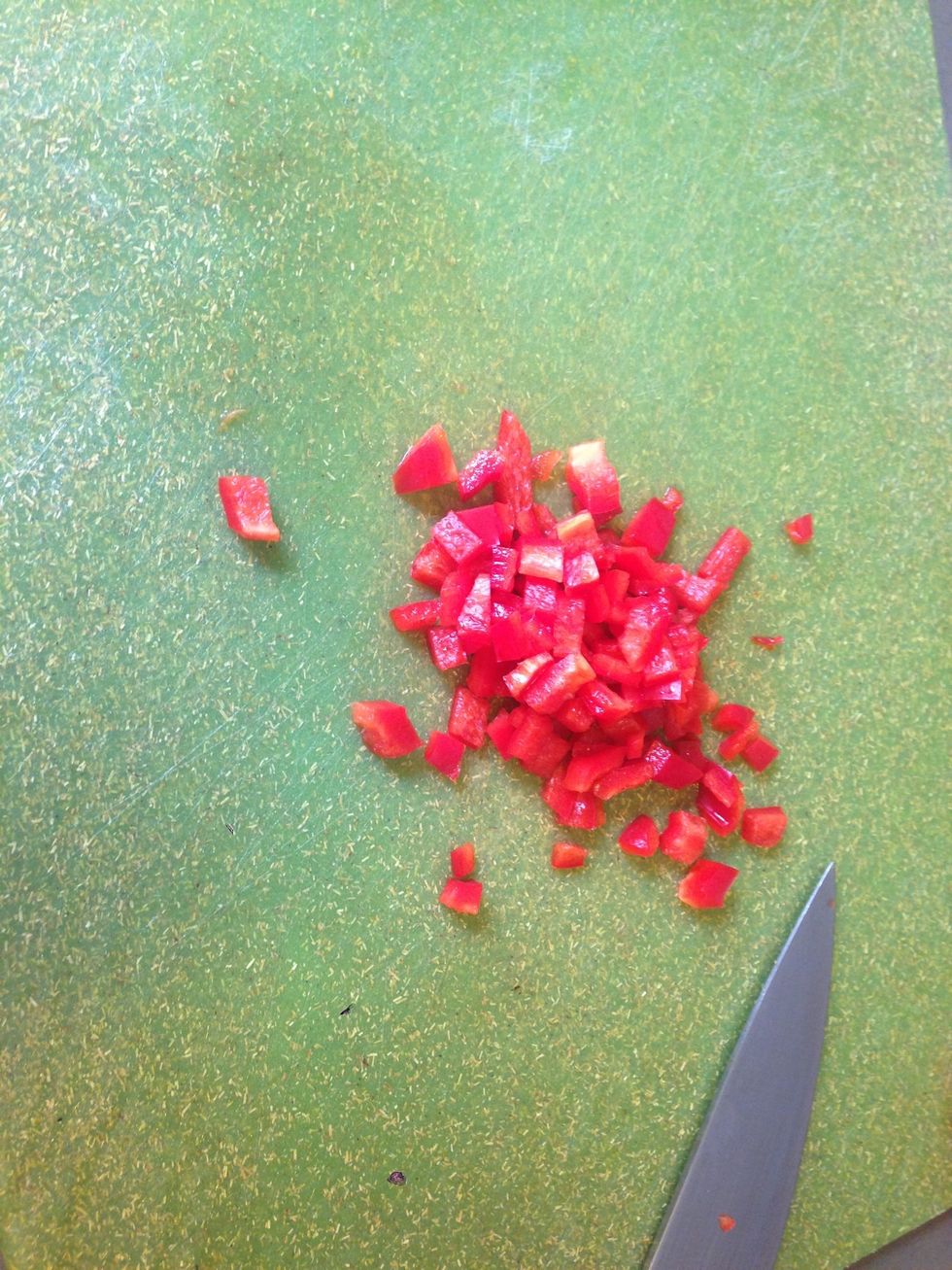 Dice your bell pepper because you forgot about it until now.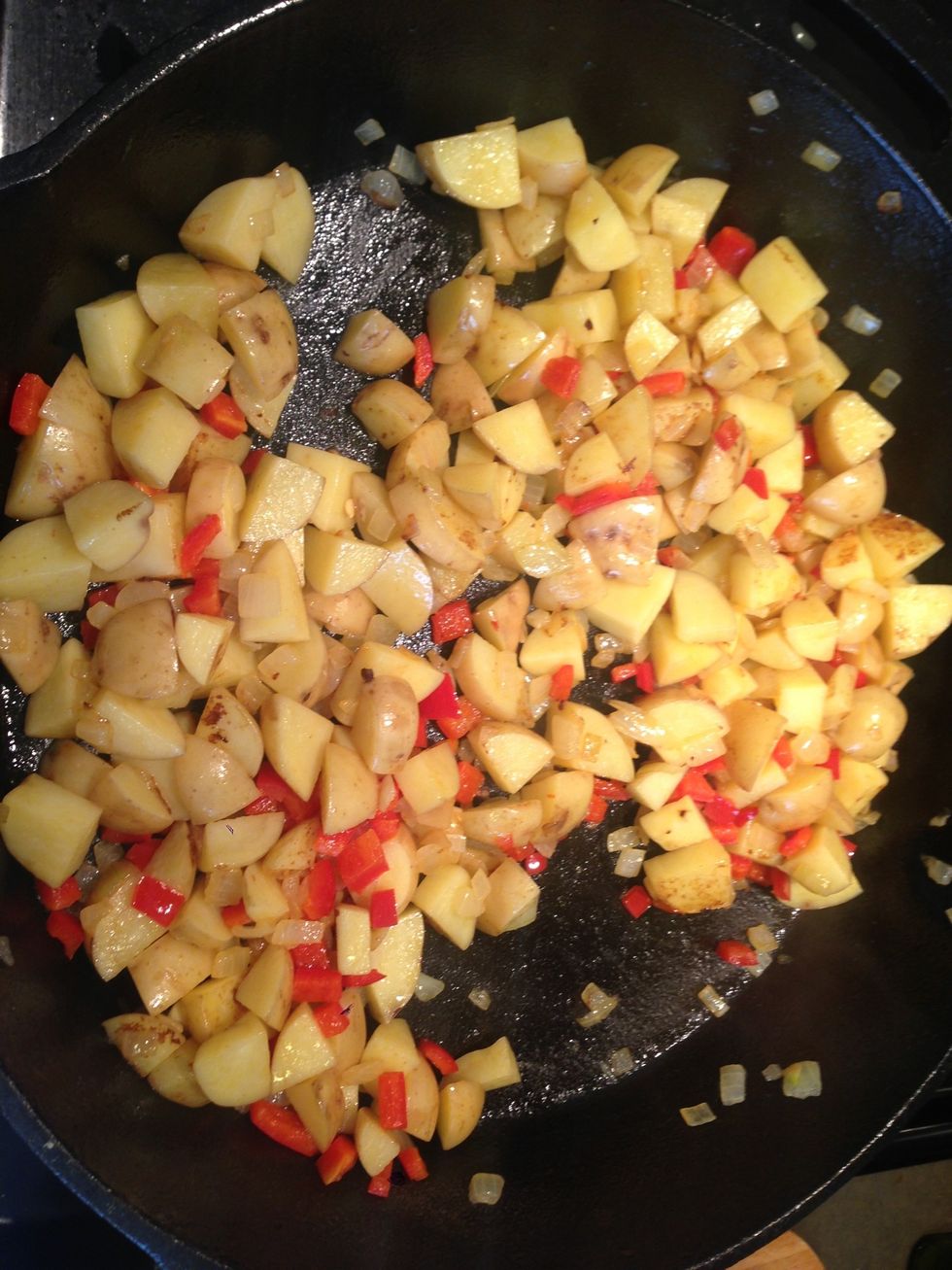 Add that in too and give it all a good stir.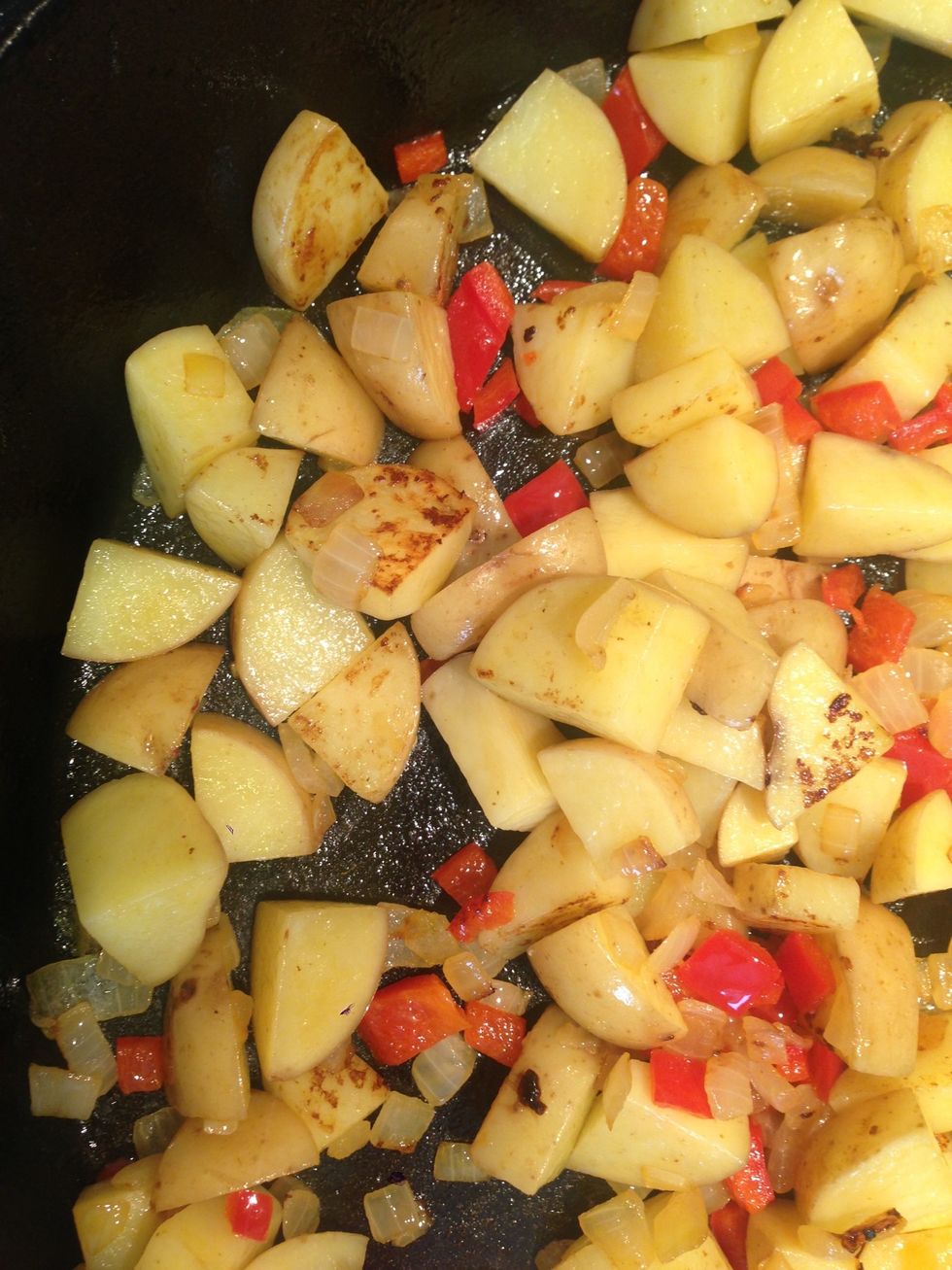 Getting closer. Mmm, crispy browned potatoes.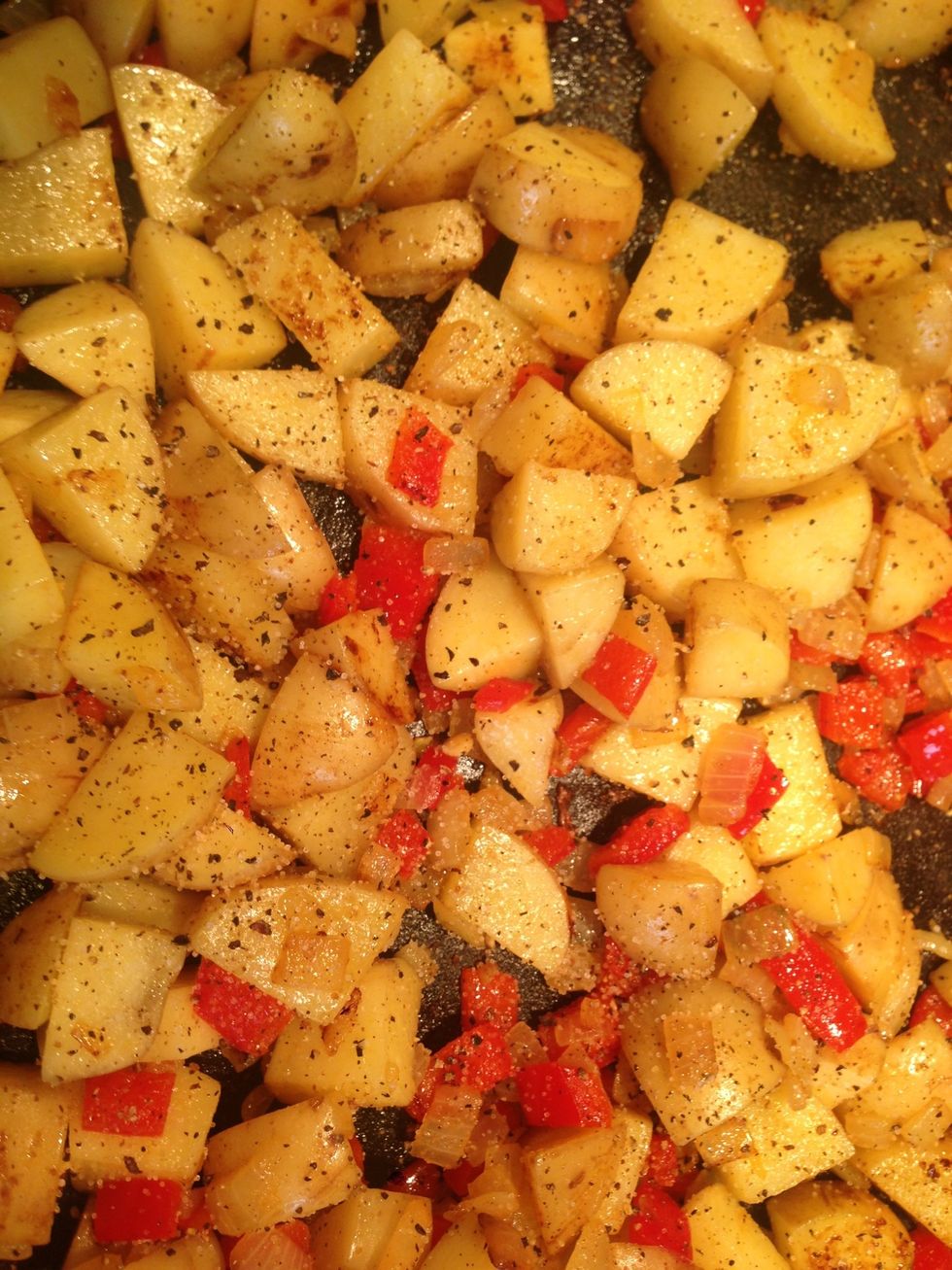 Grind a bunch of black pepper in there and throw on a good shake of salt. It won't kill you and it'll make these bland veggies tastier.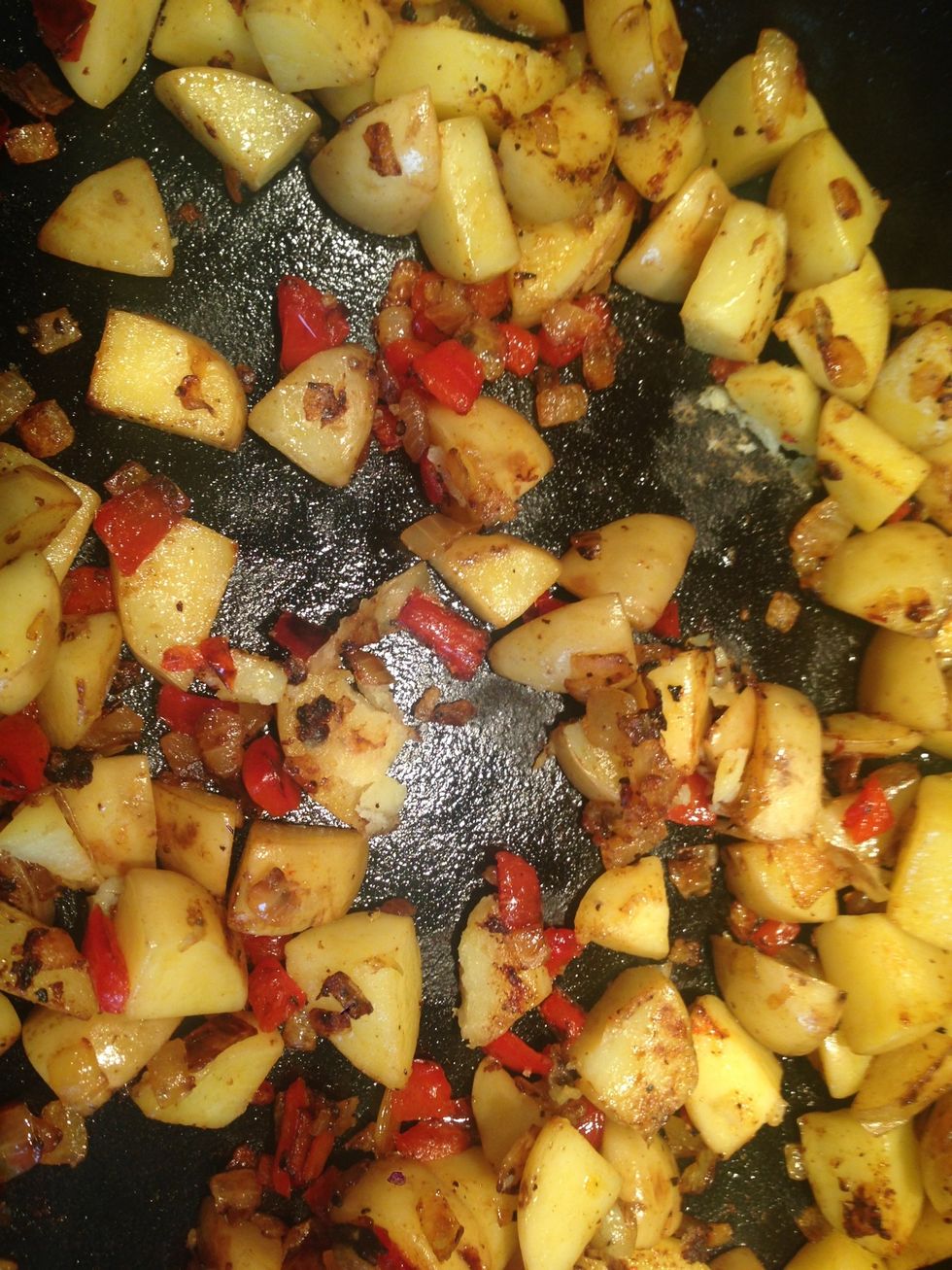 Use the back of your spoon to smash the edges up a little bit.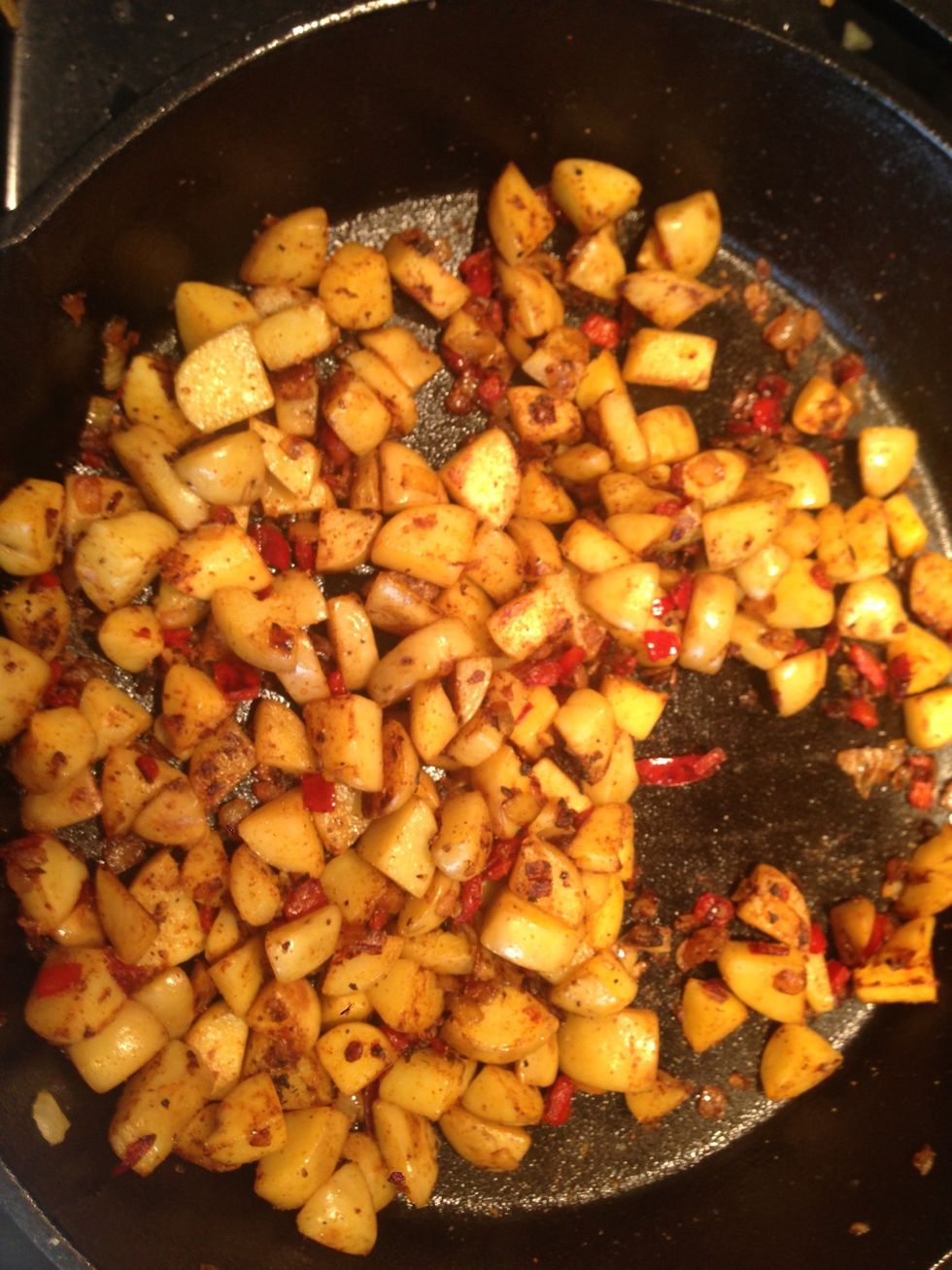 Add some garlic powder and paprika. Maybe half a teaspoon of each? I didn't measure. And some Tabasco sauce.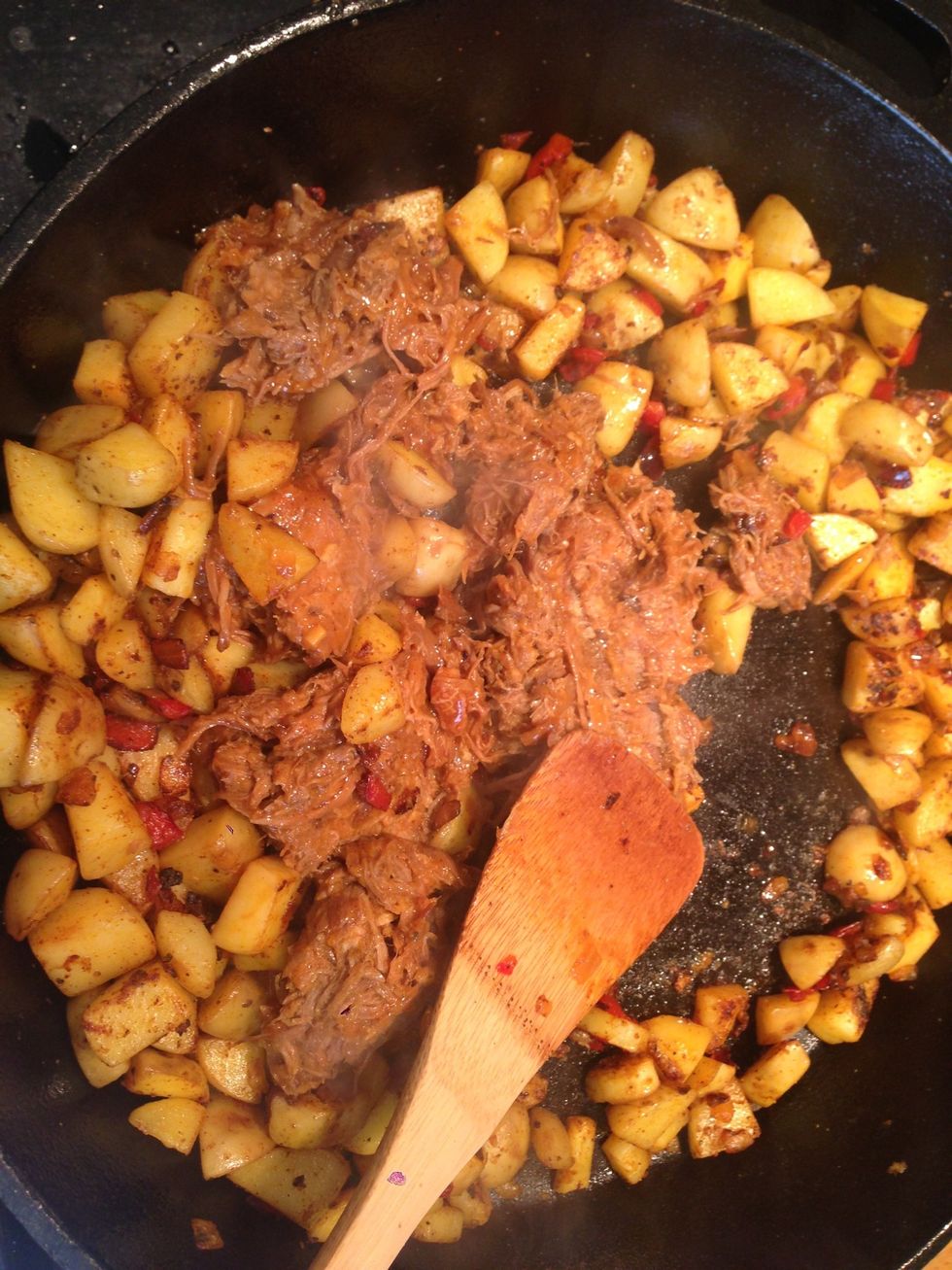 Finally, add the meat.
Mix it in there, then turn up the heat.
Let it sit until the bottom gets crispy, then stir it all up so the crispy bits get distributed. Do this a few times.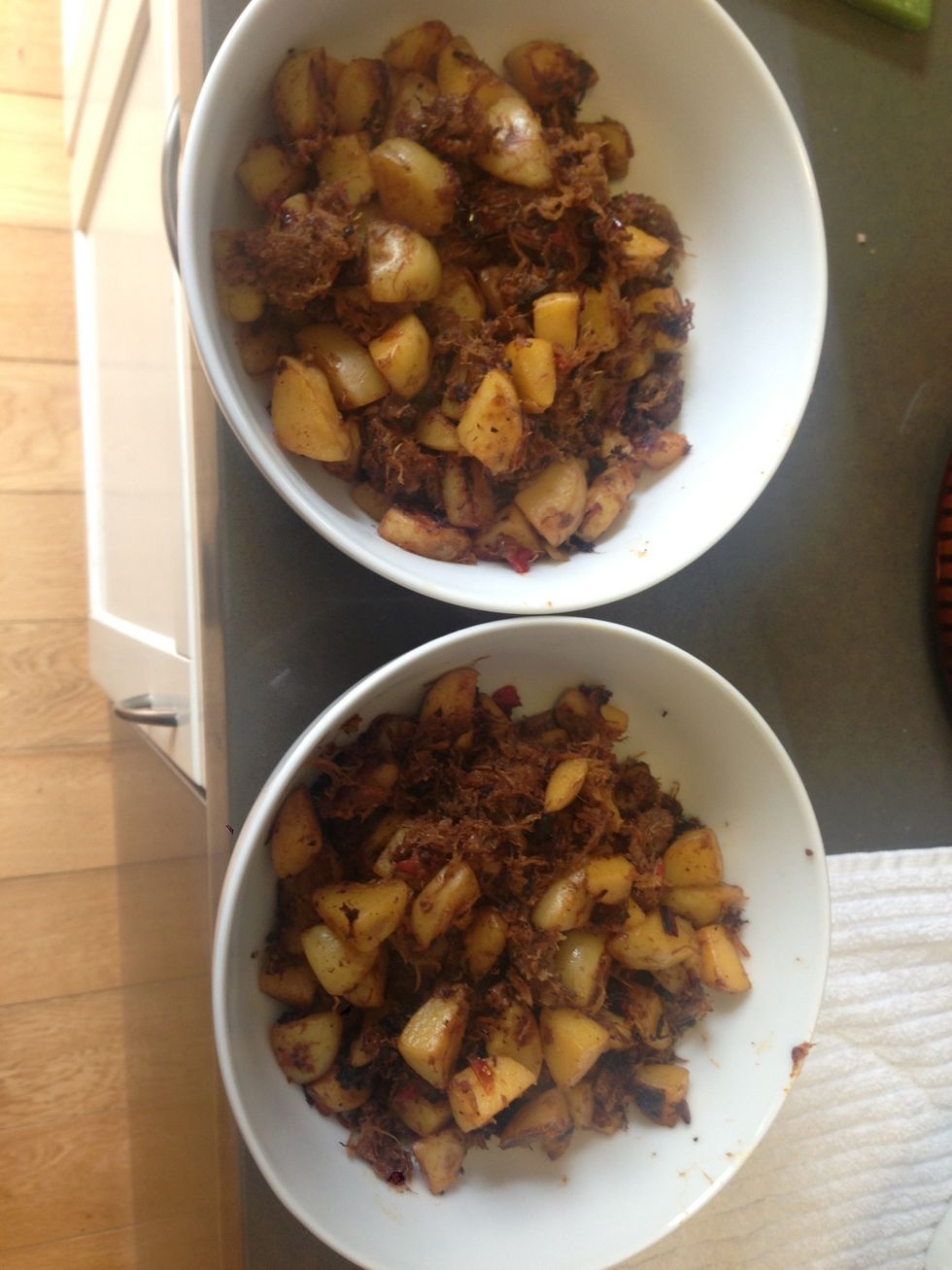 Plate it (or bowl it, I guess).
Poach some eggs. While that's happening, be a good kitchen citizen and clean out your skillet while it's still hot.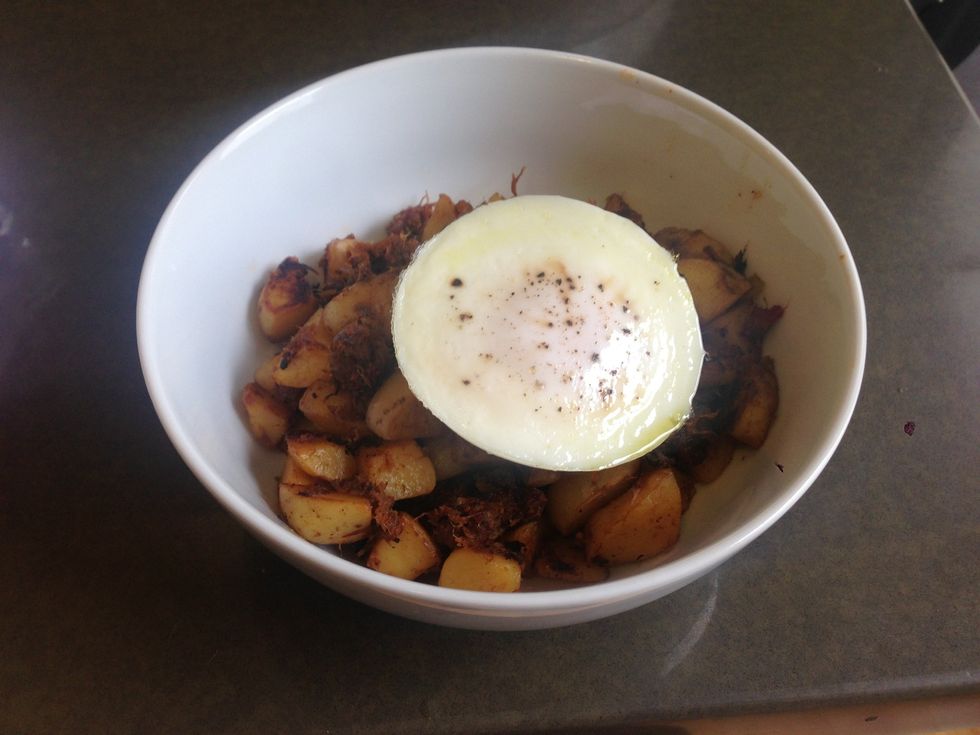 Eggs on top, and you're done! Serve with your favorite condiments — I like ketchup and hot sauce.
1.0 Medium onion
1.0lb Potatoes
1.0c Pulled pork
Salt
Pepper
Garlic Powder
Tabasco sauce
1.0 Bell Pepper
Eggs