How to cook queen prawns on a Braai under a hot South African sun.
1927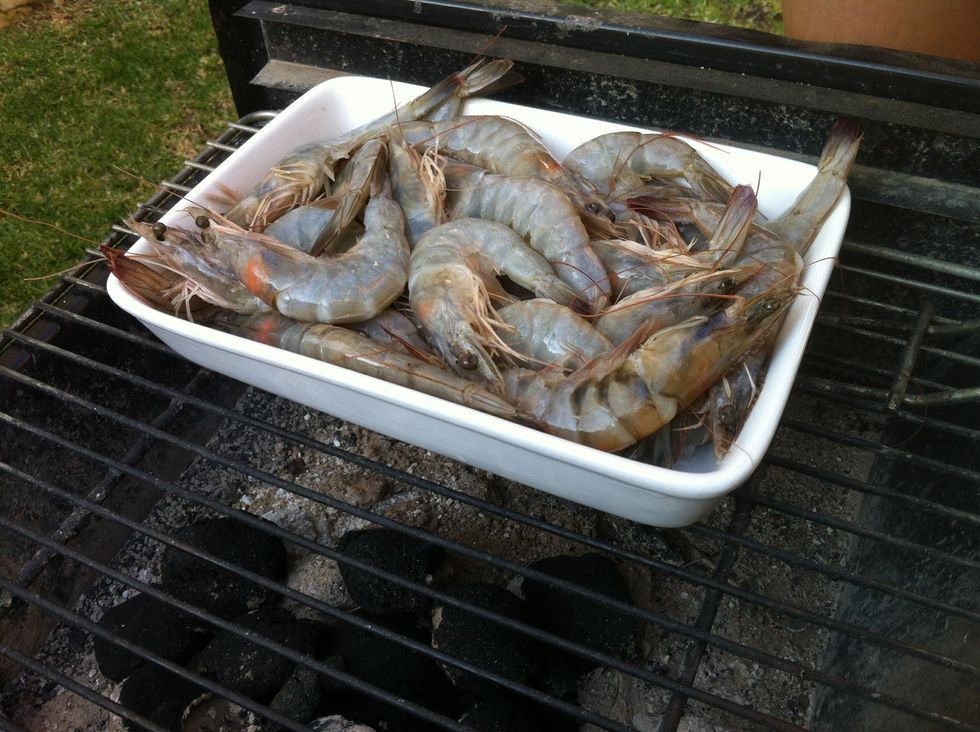 Get your hands on some fresh Queen prawns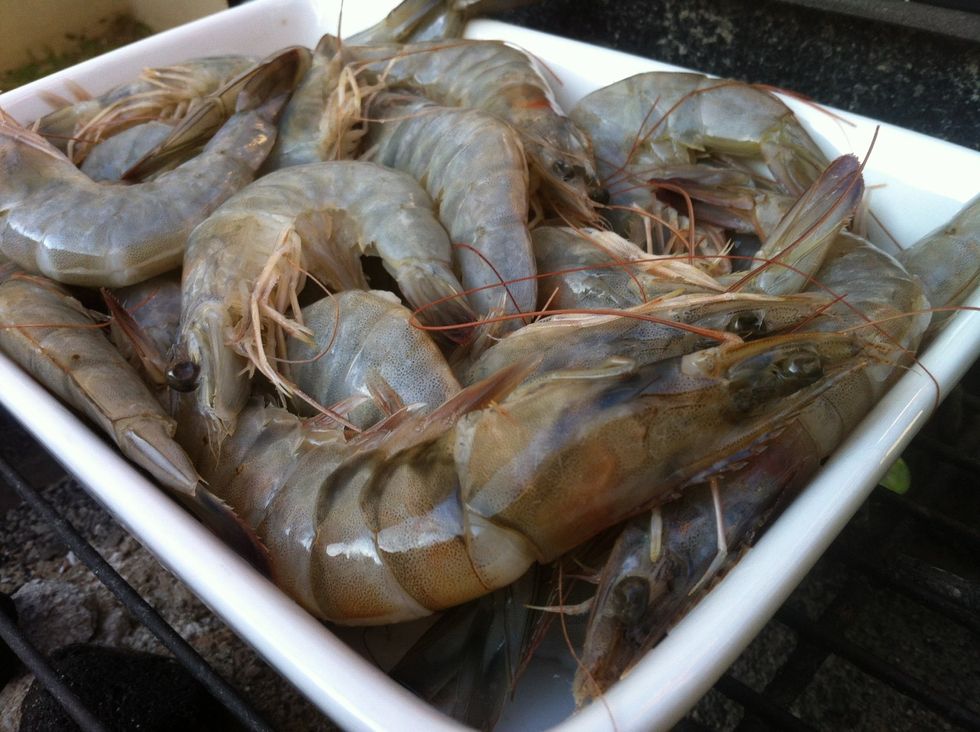 Defrost them if frozen, in some cold water and some coarse salt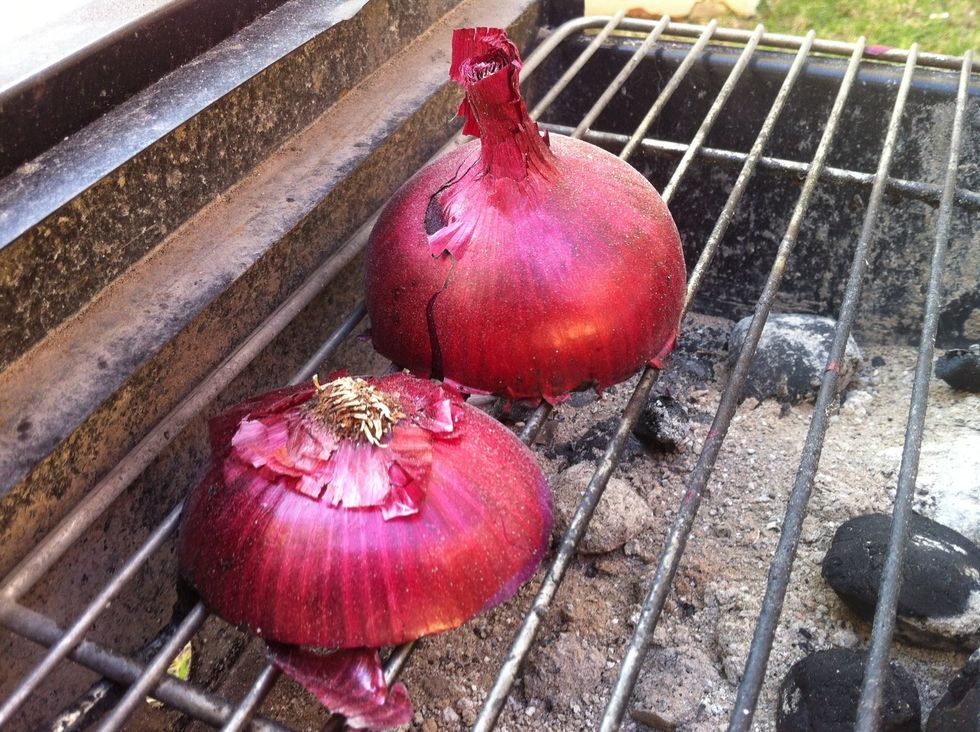 Clean the Braai with an onion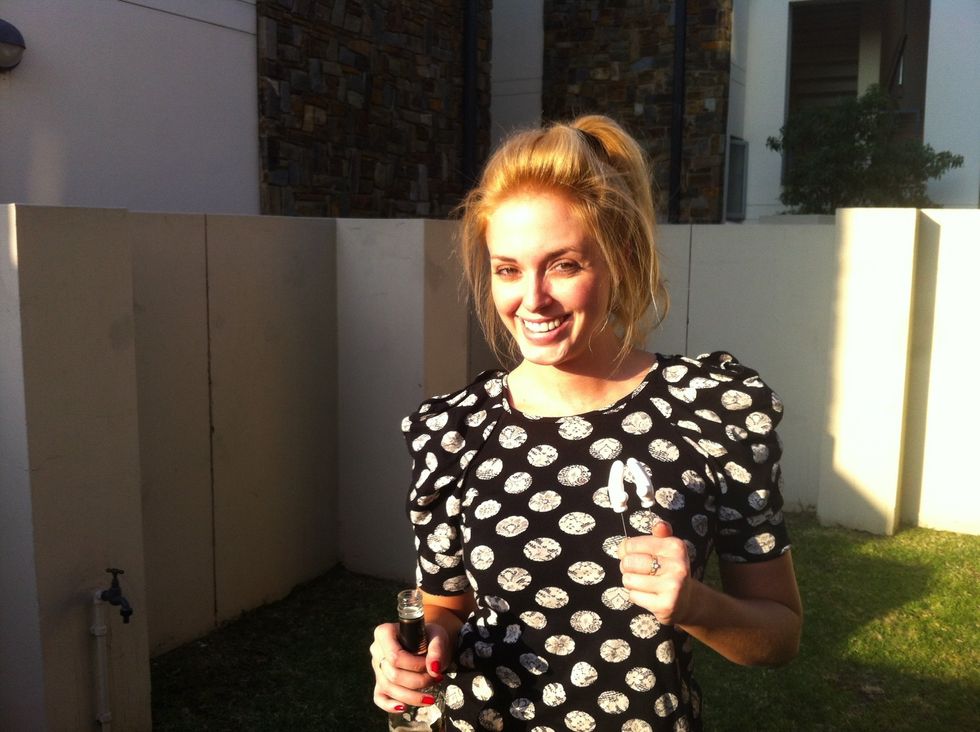 Get a hot belter to hold your beer.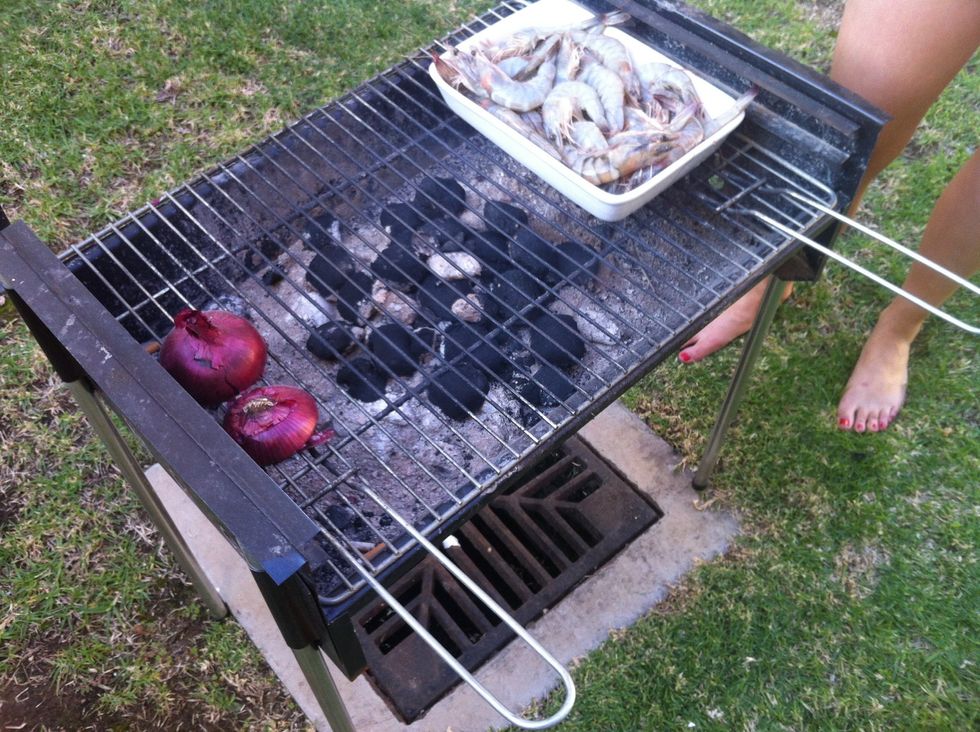 Make sure the coals are lank hot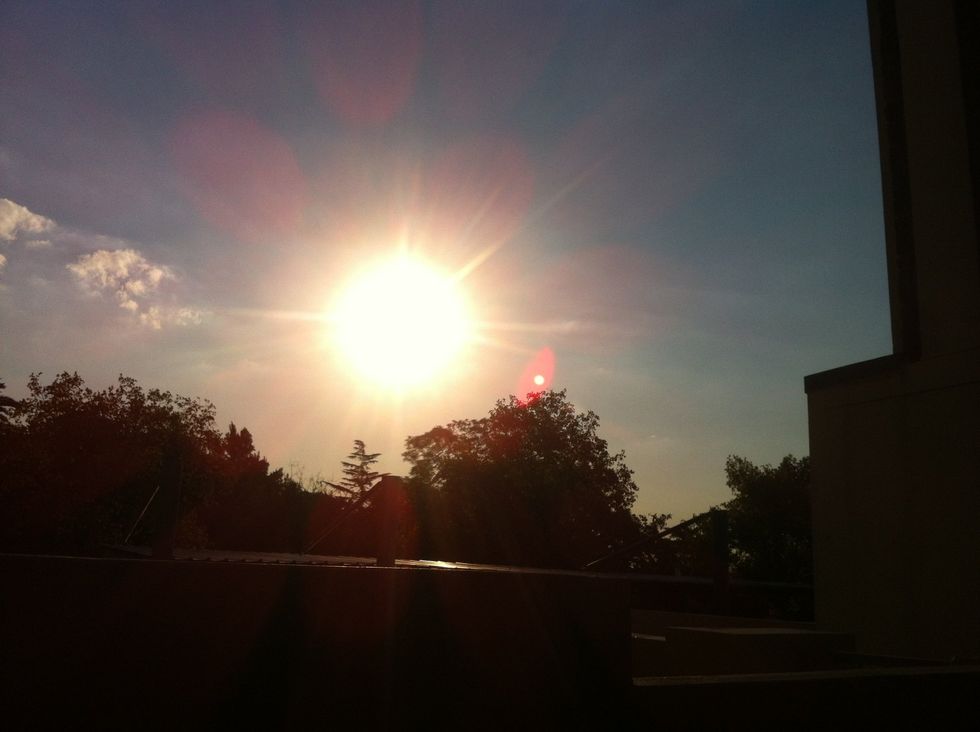 Epic sunset helps .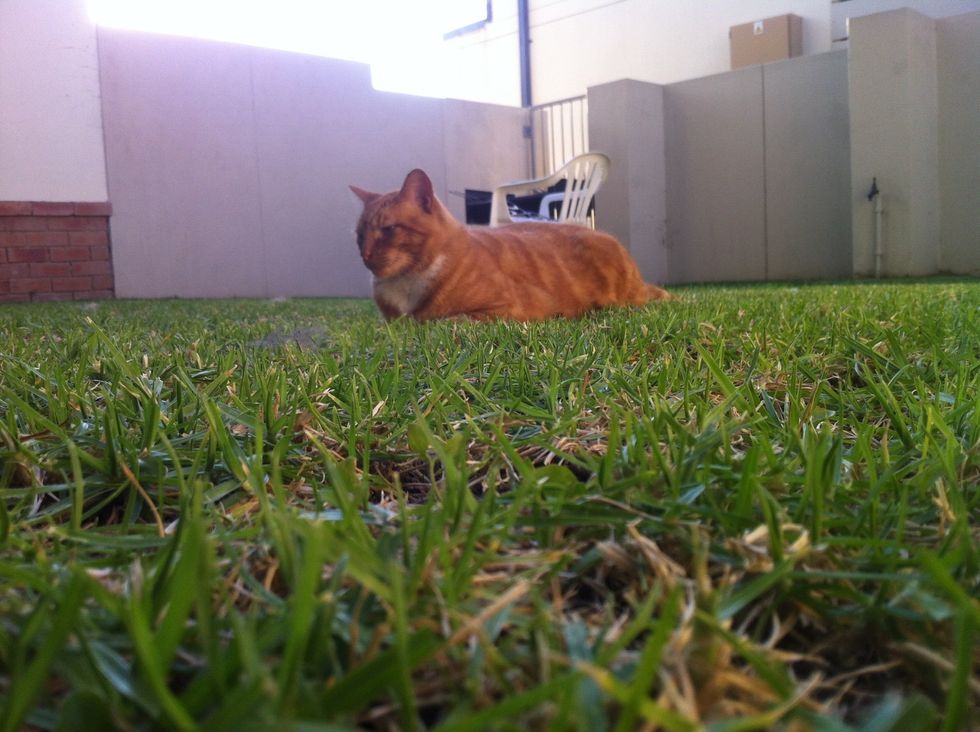 Huckleberry Finn keen for some prawns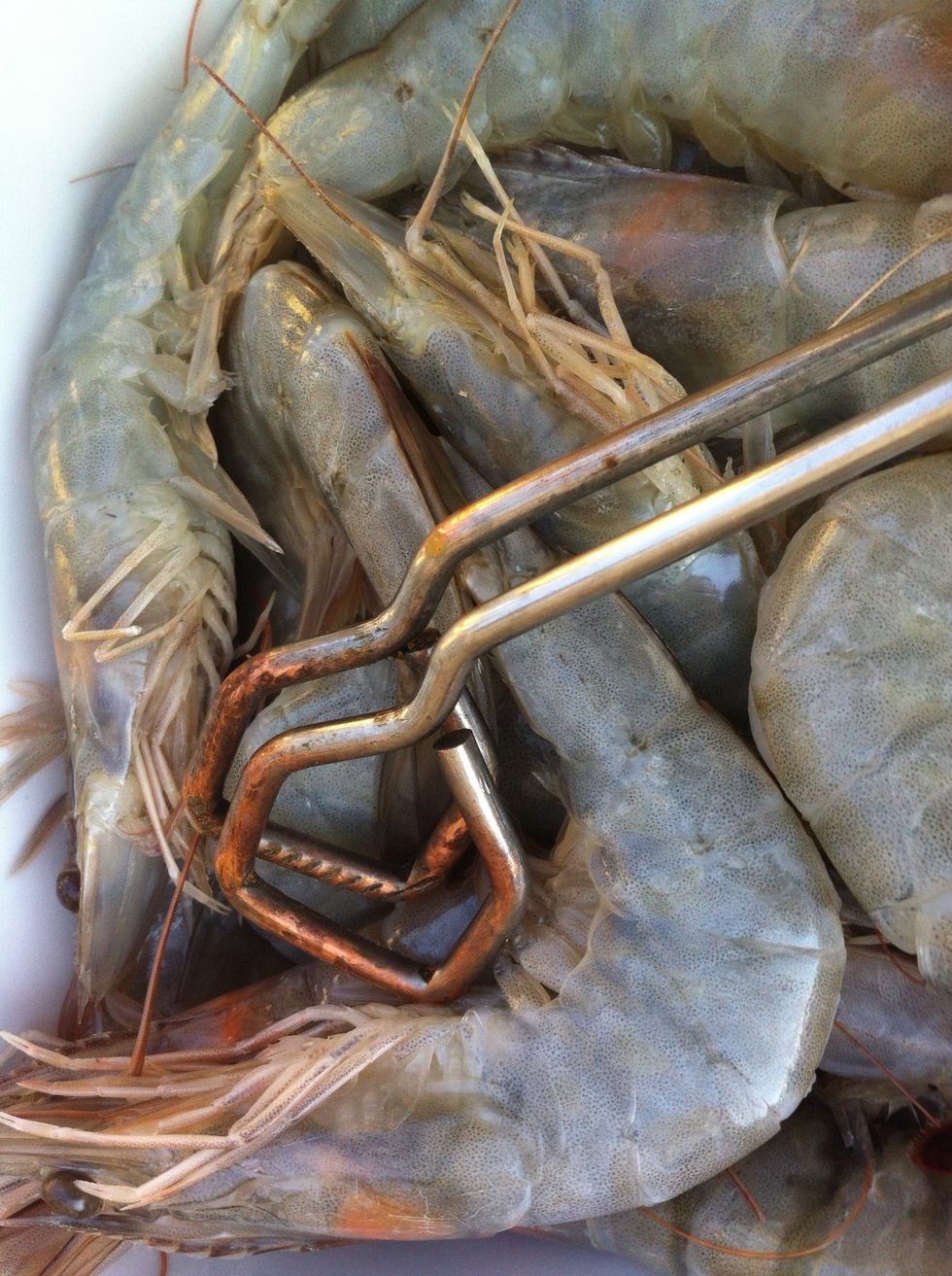 Grab a pair of tongs to turn those queens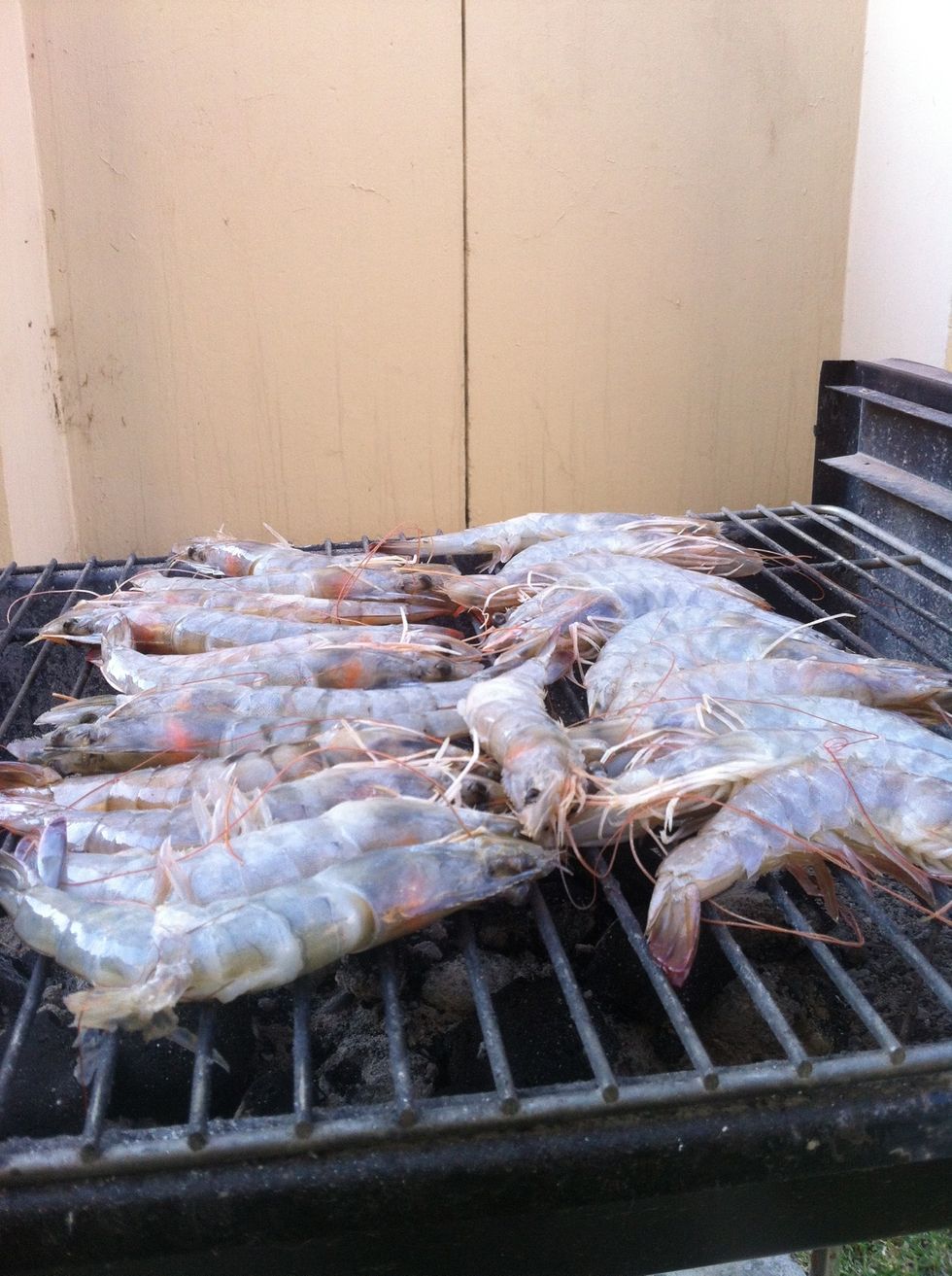 Lay them out back to back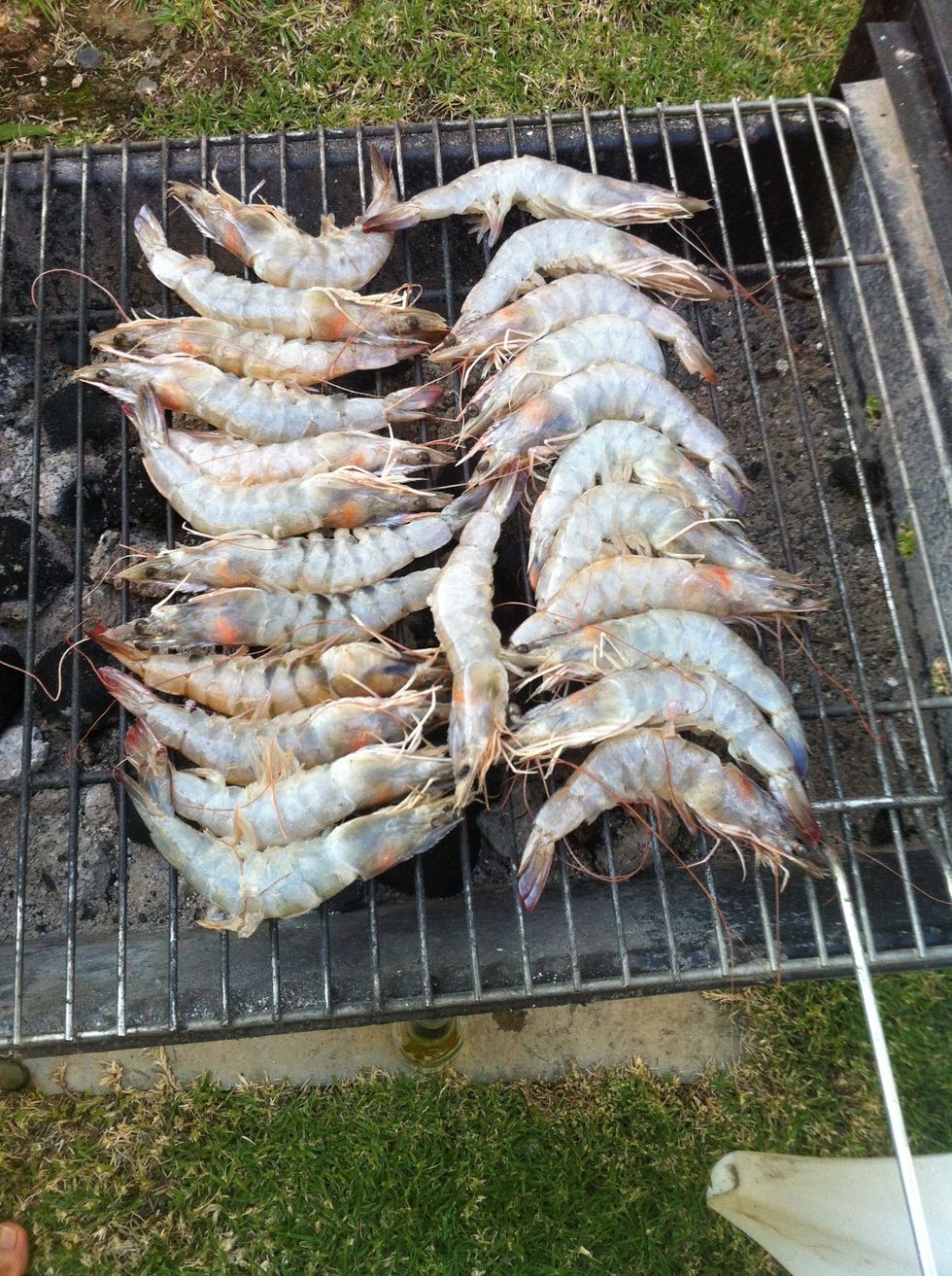 The coals should be hot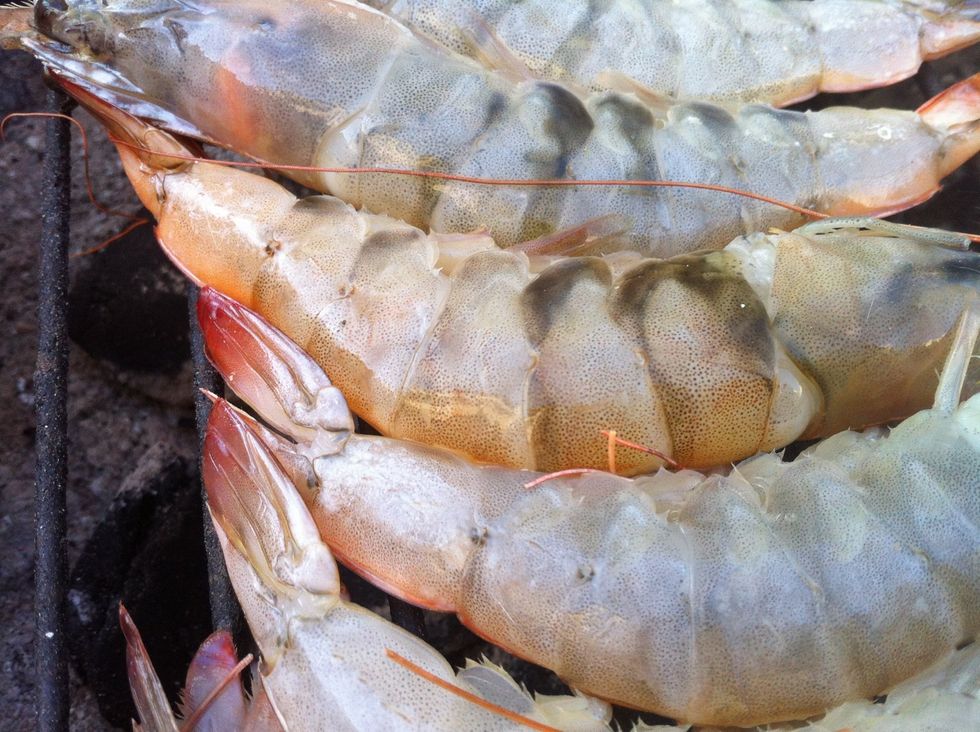 The queens will start turning a nice shade of pink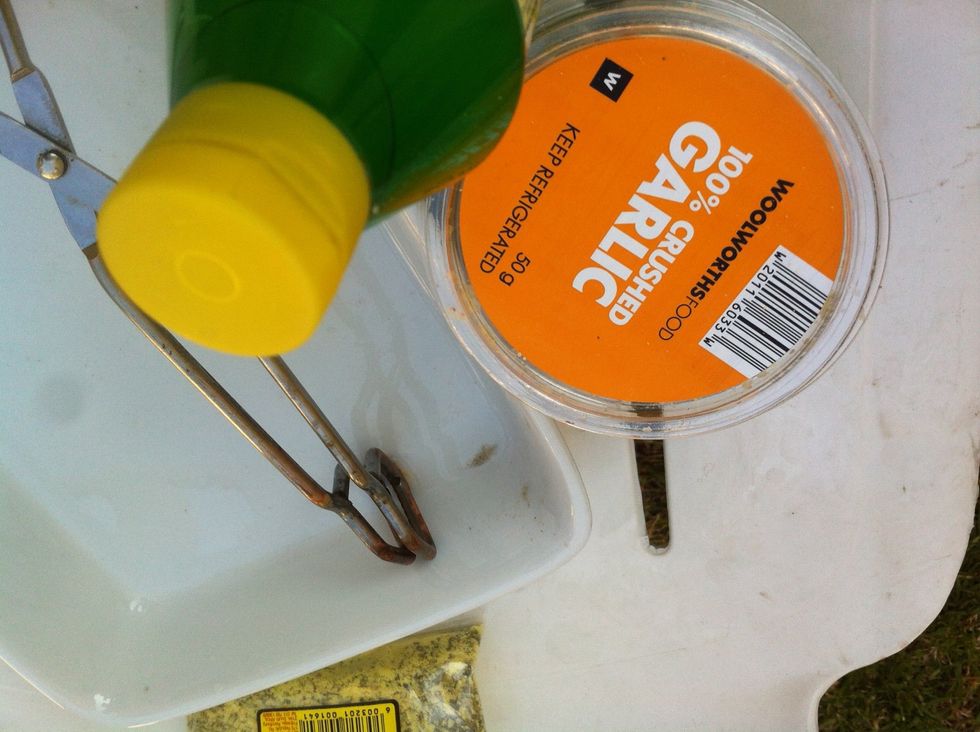 Baste them with garlic and lemon juice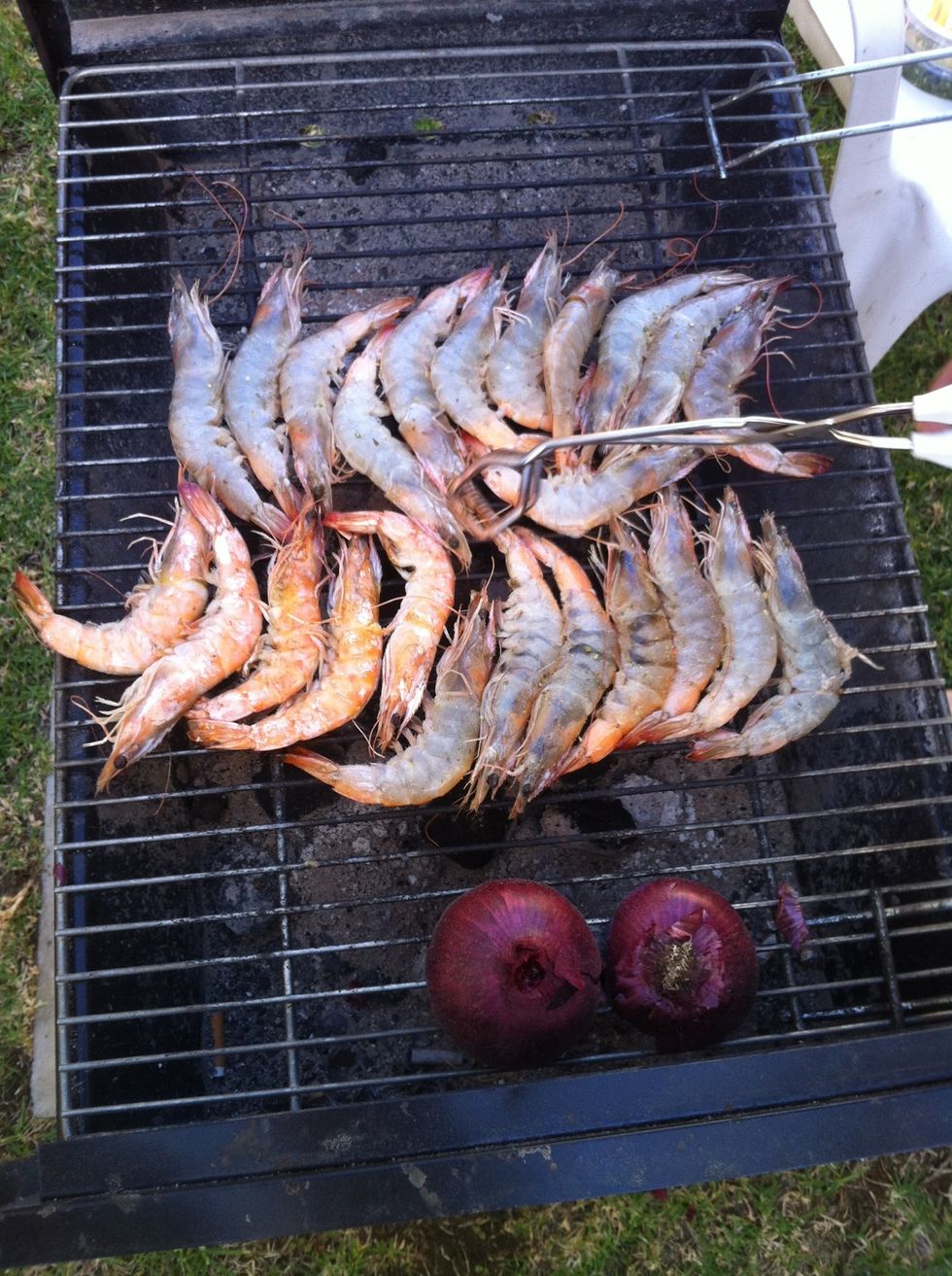 Turn them all at once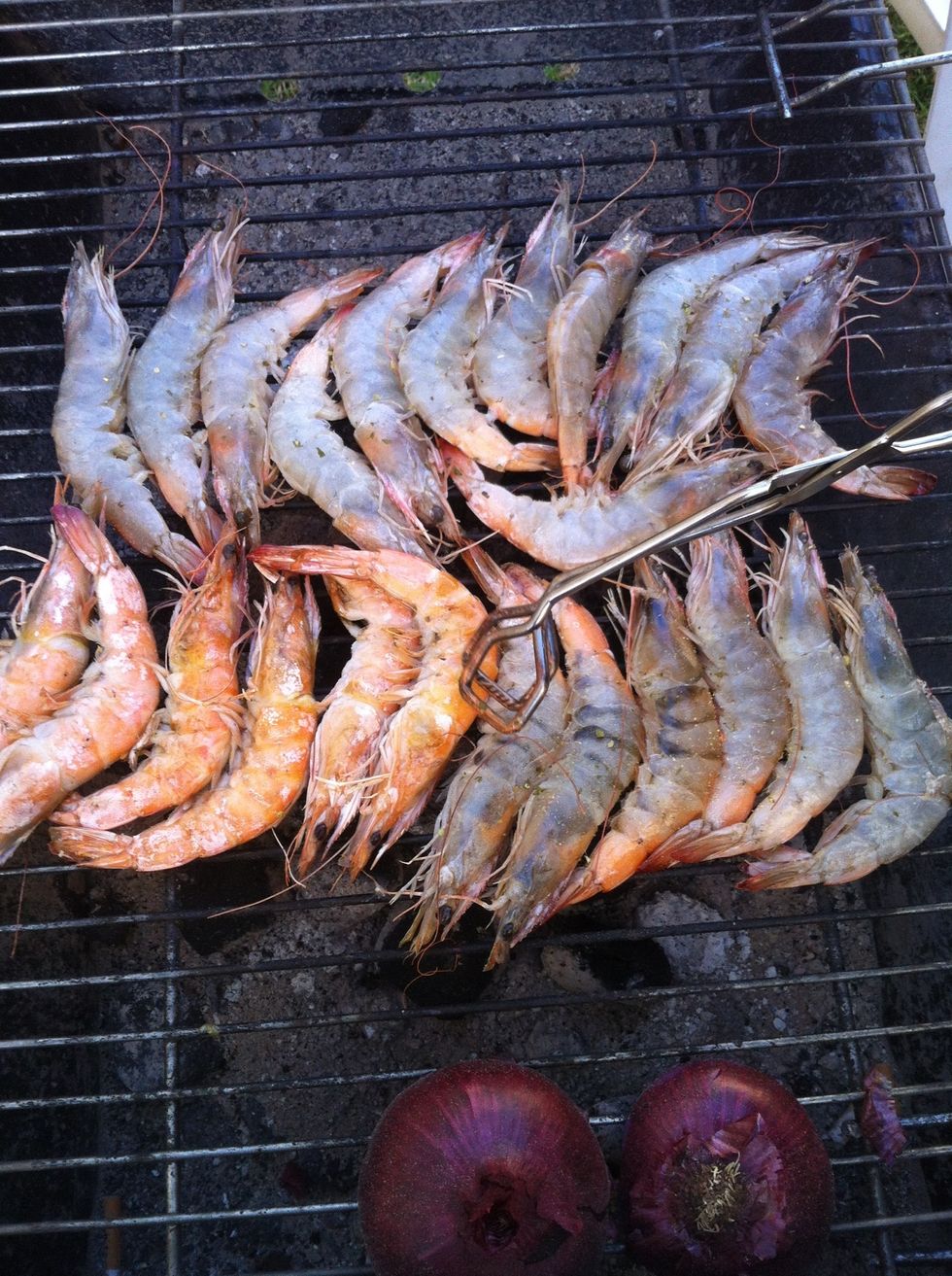 Keep turning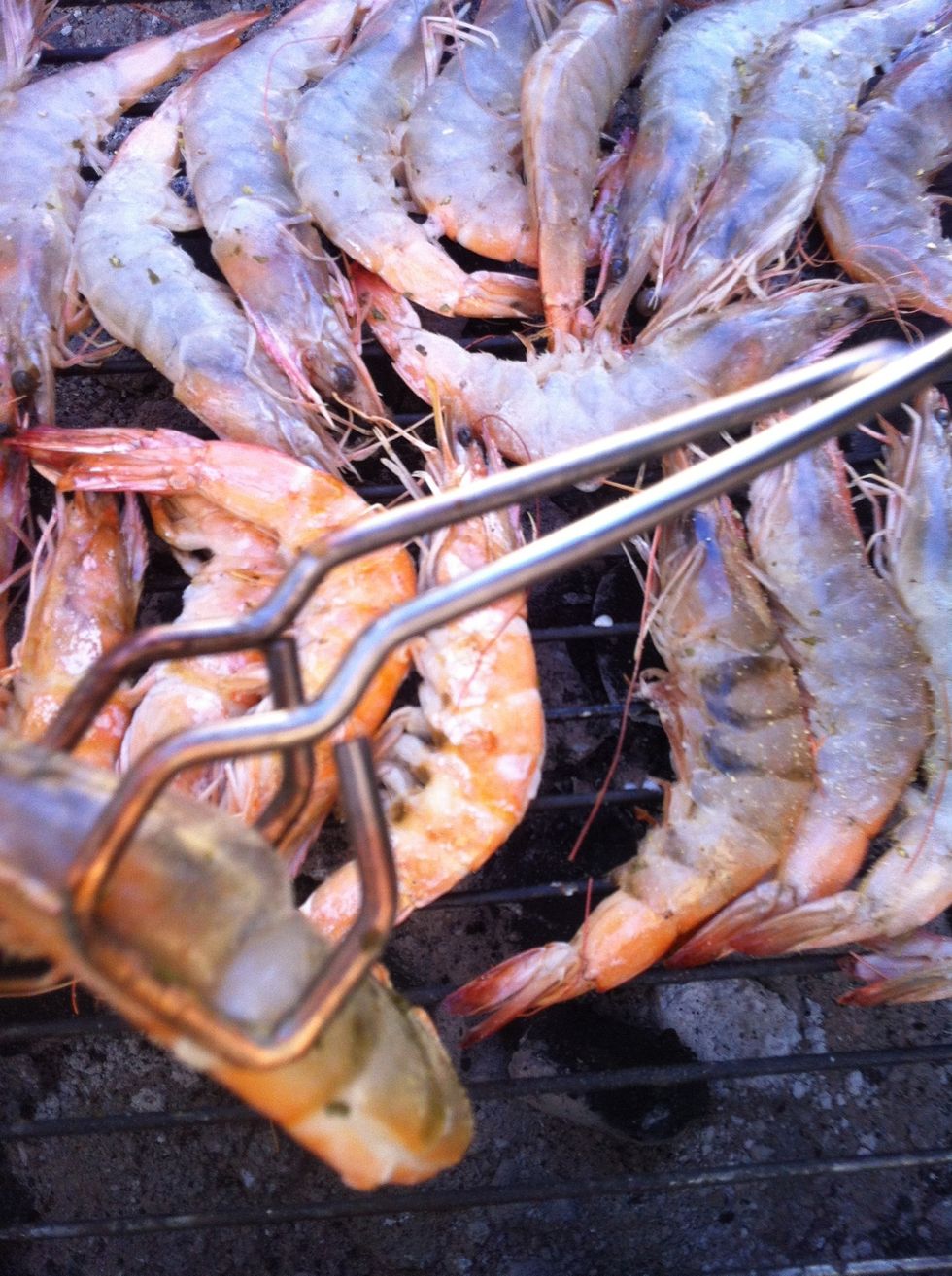 And turning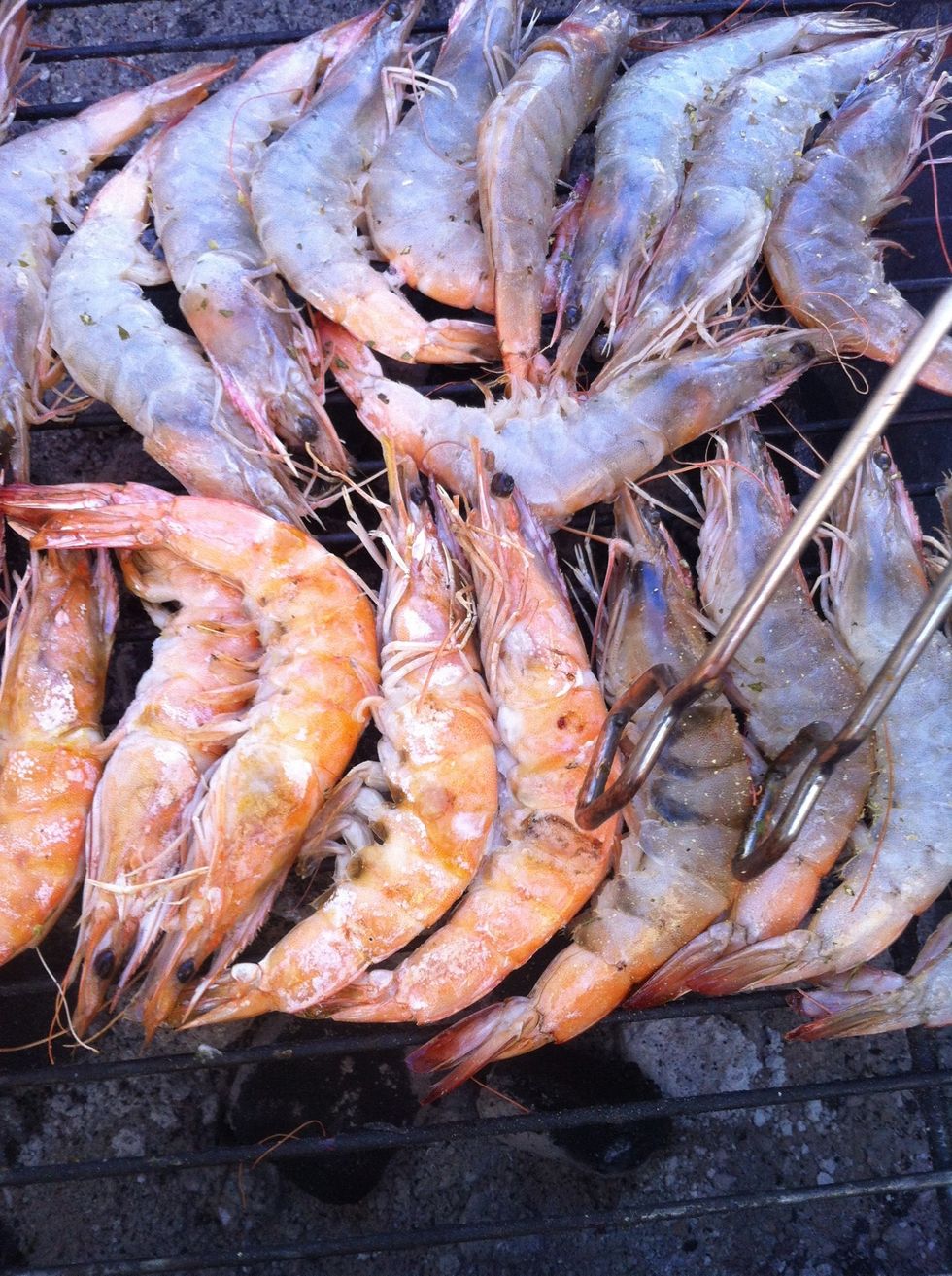 And turning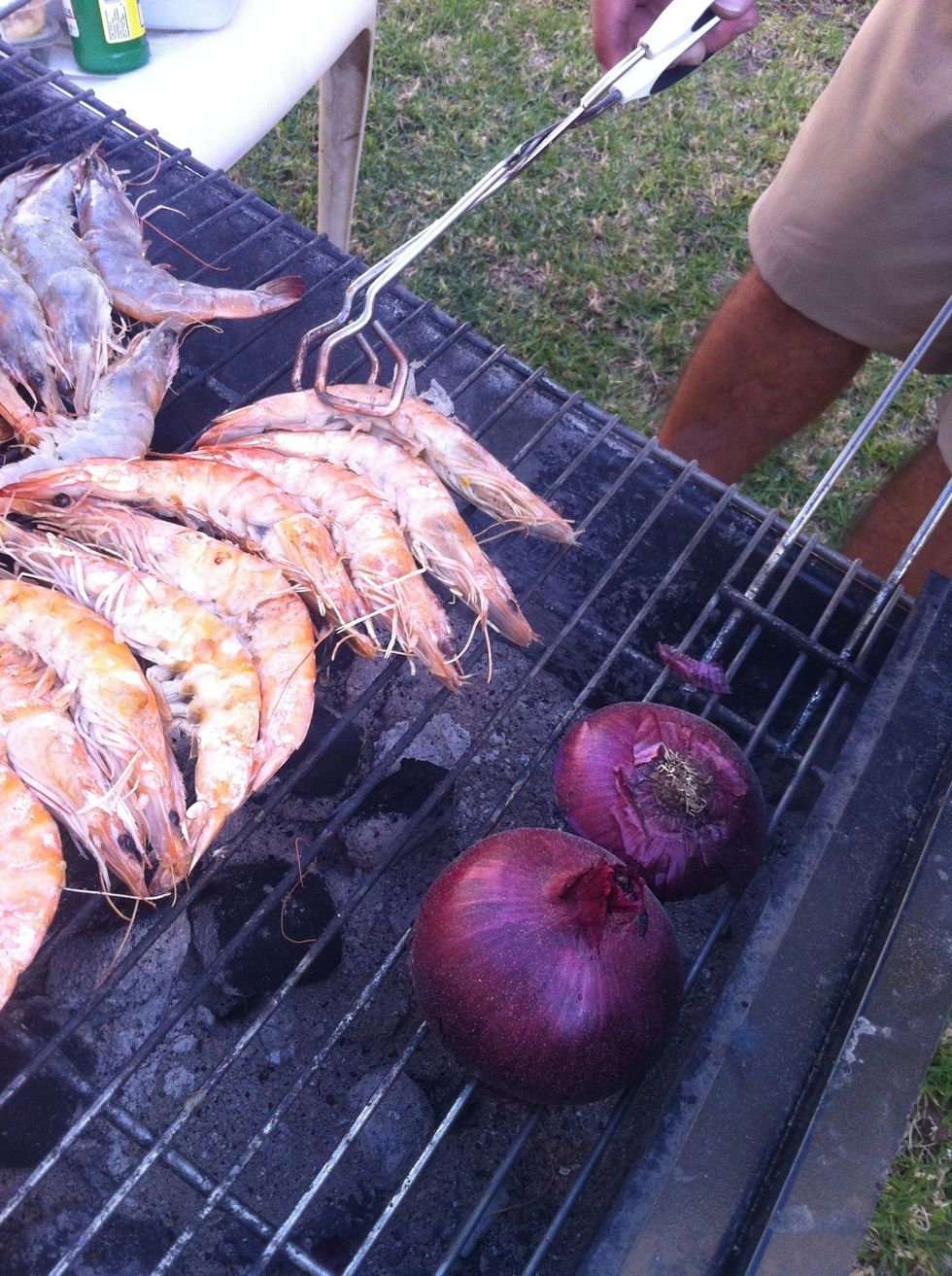 Should have turned them all by now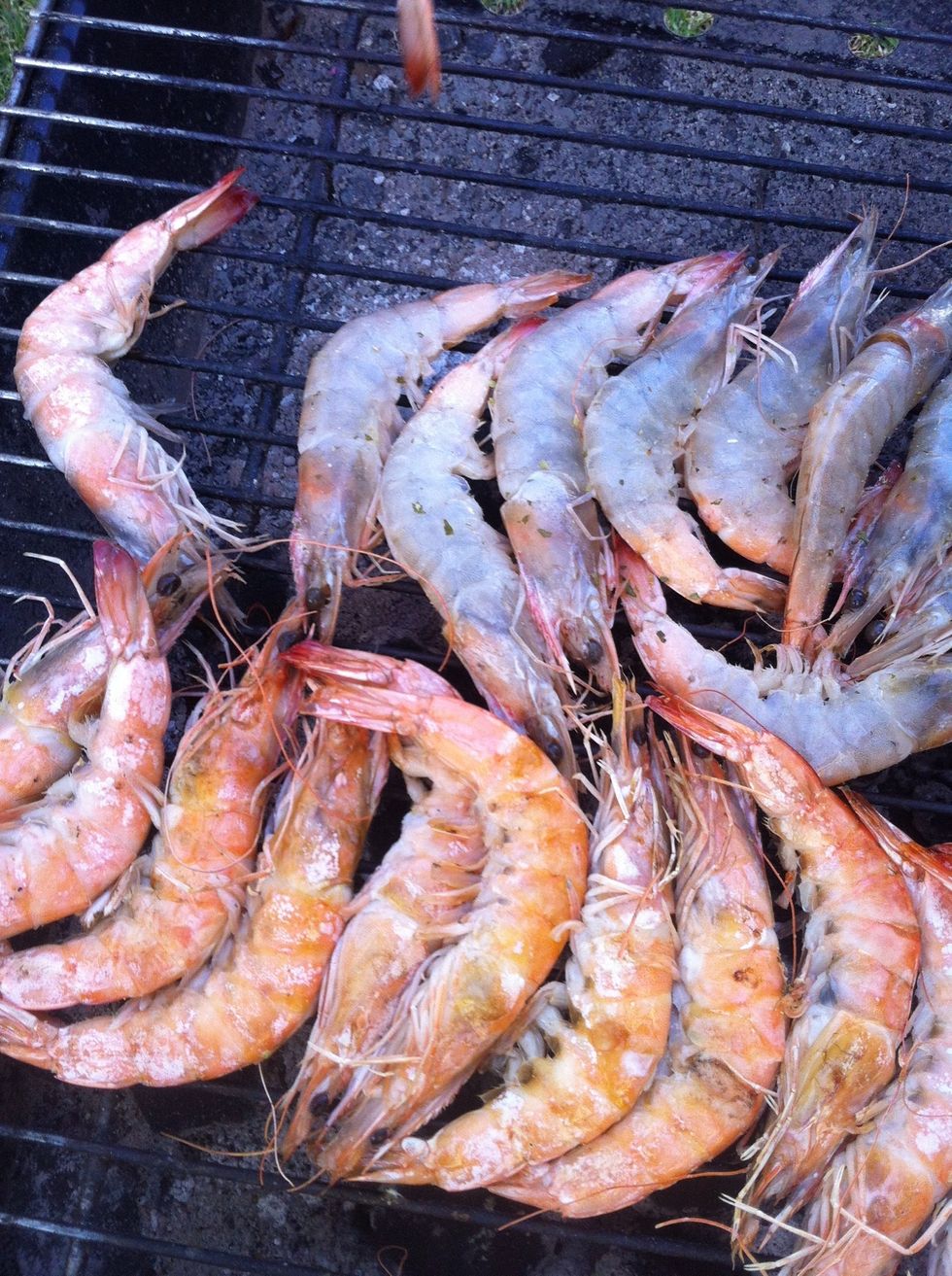 Ok half of them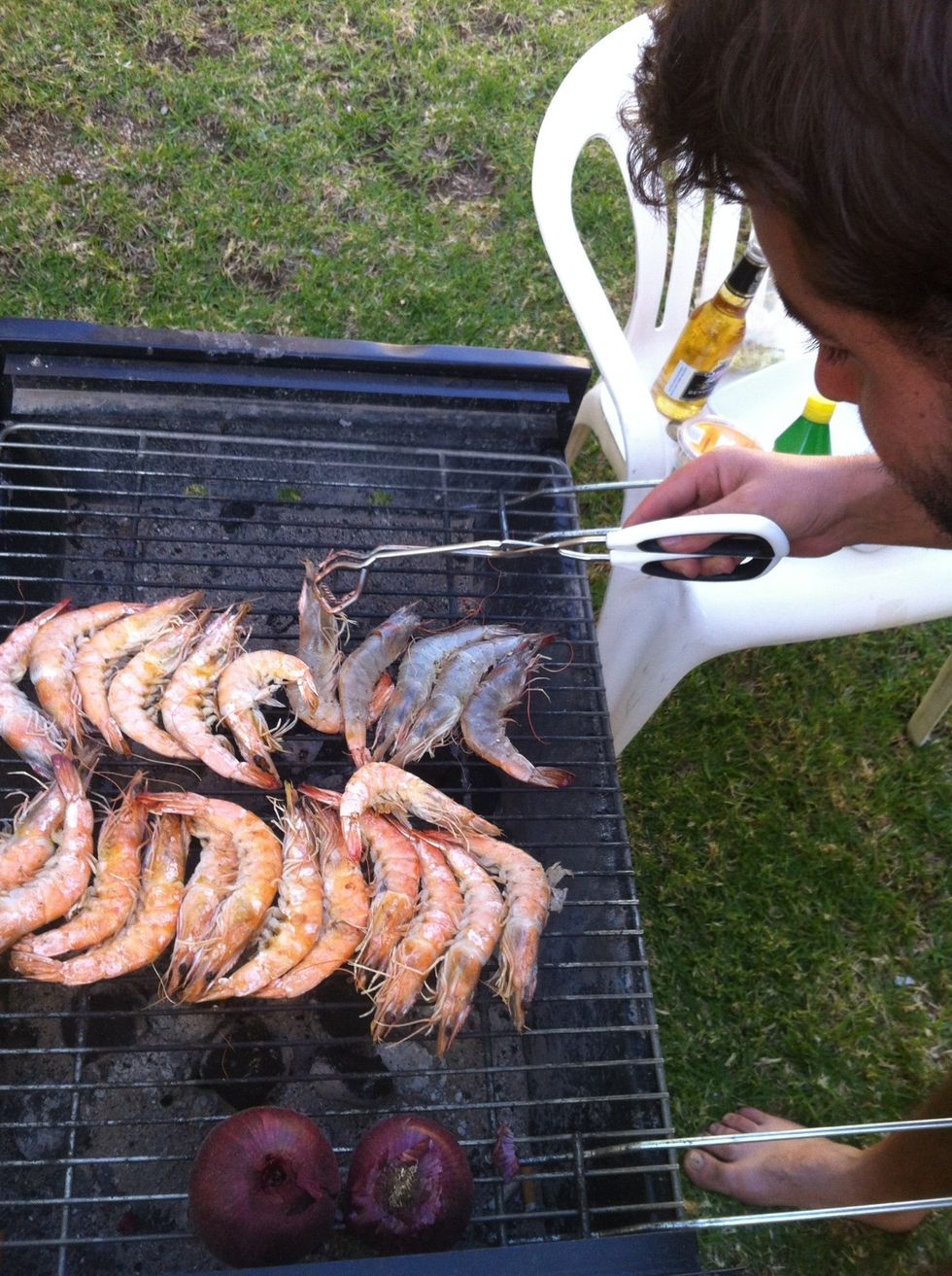 Now the other half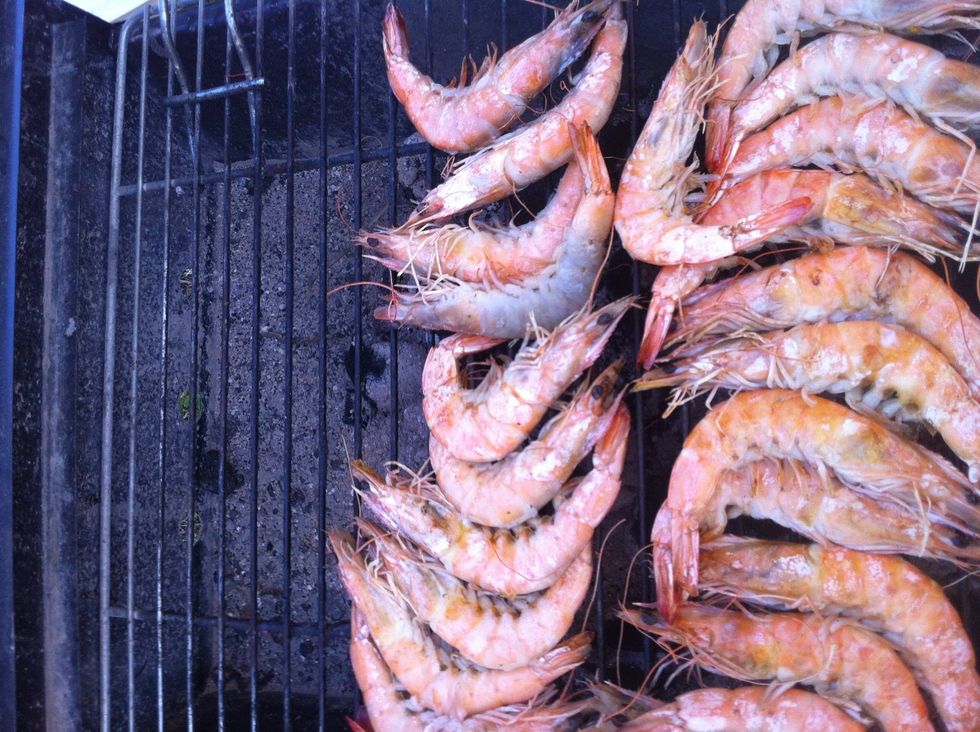 And there you have it , beautiful pink queen prawns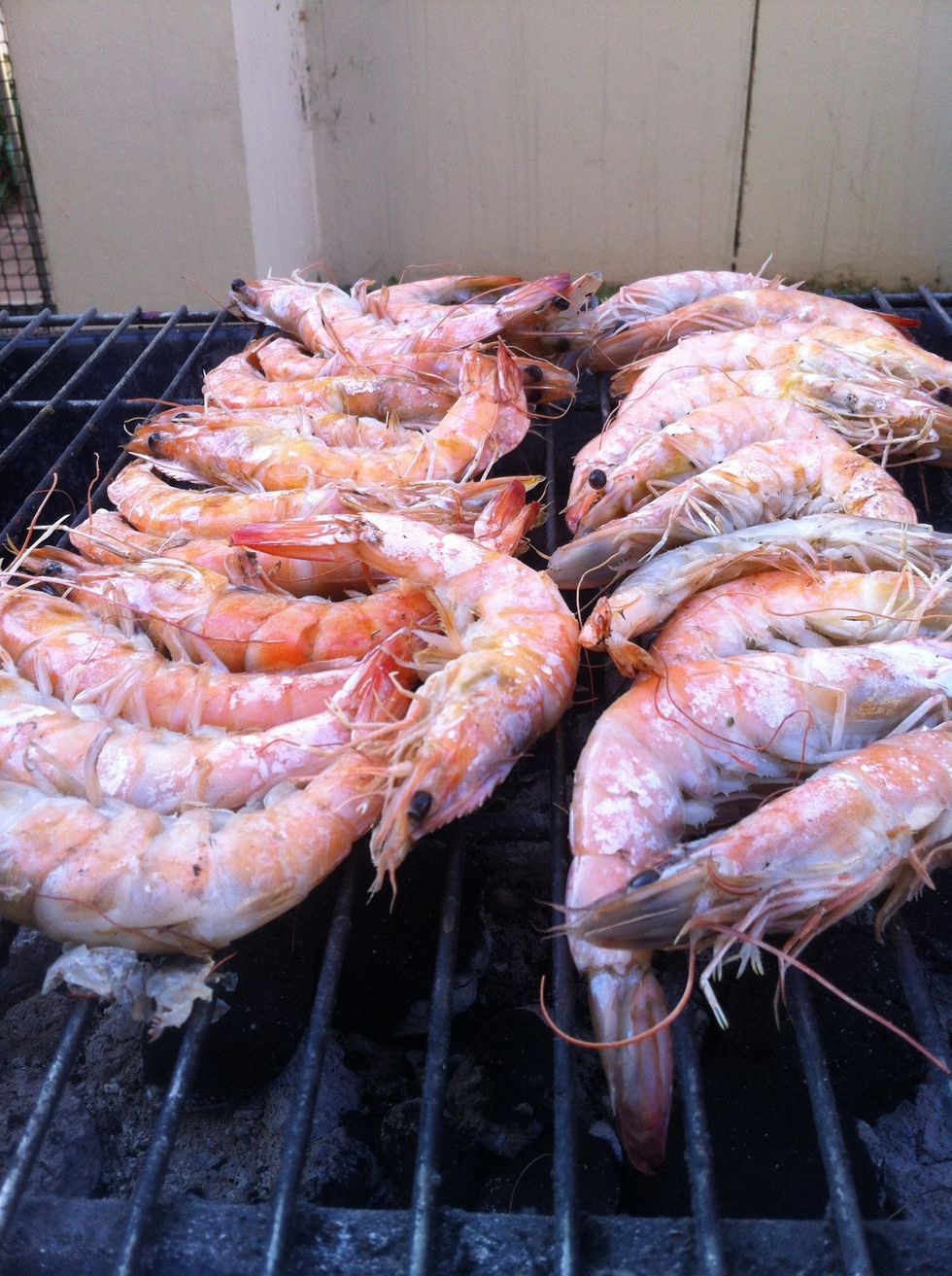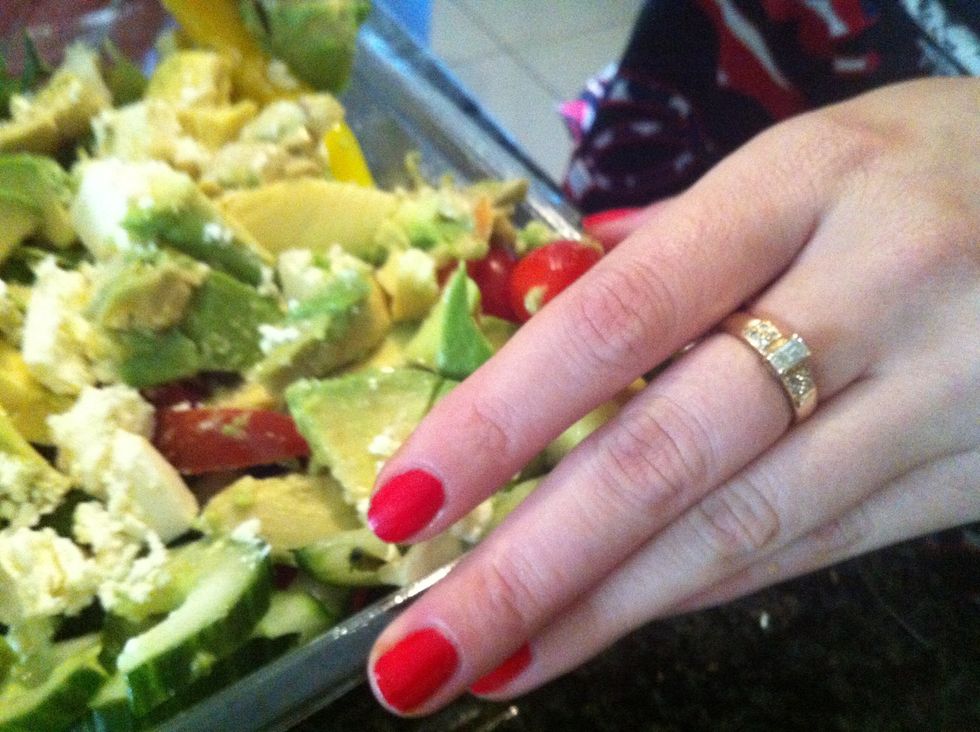 Prepare a fresh salad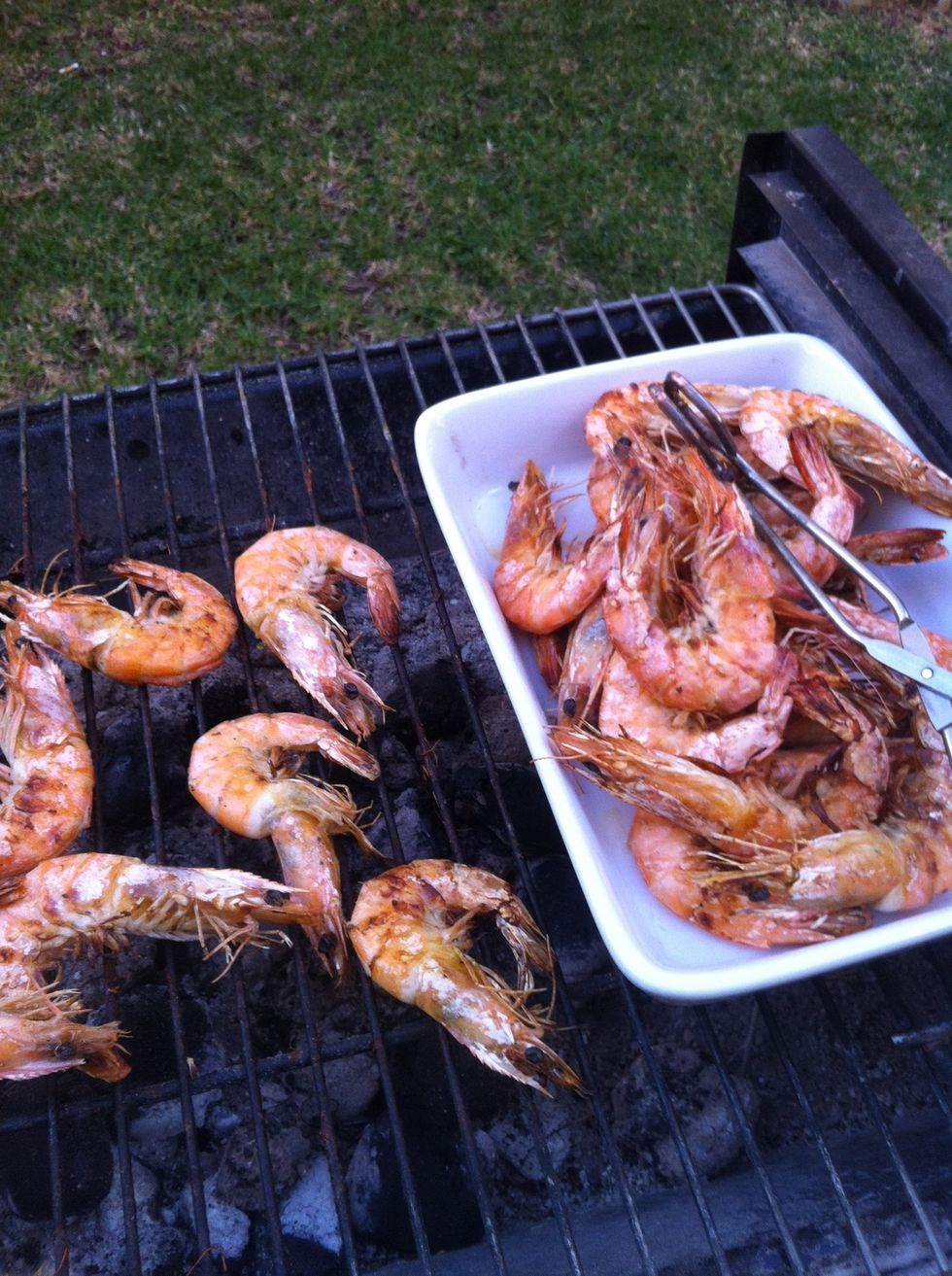 Warm the serving bowl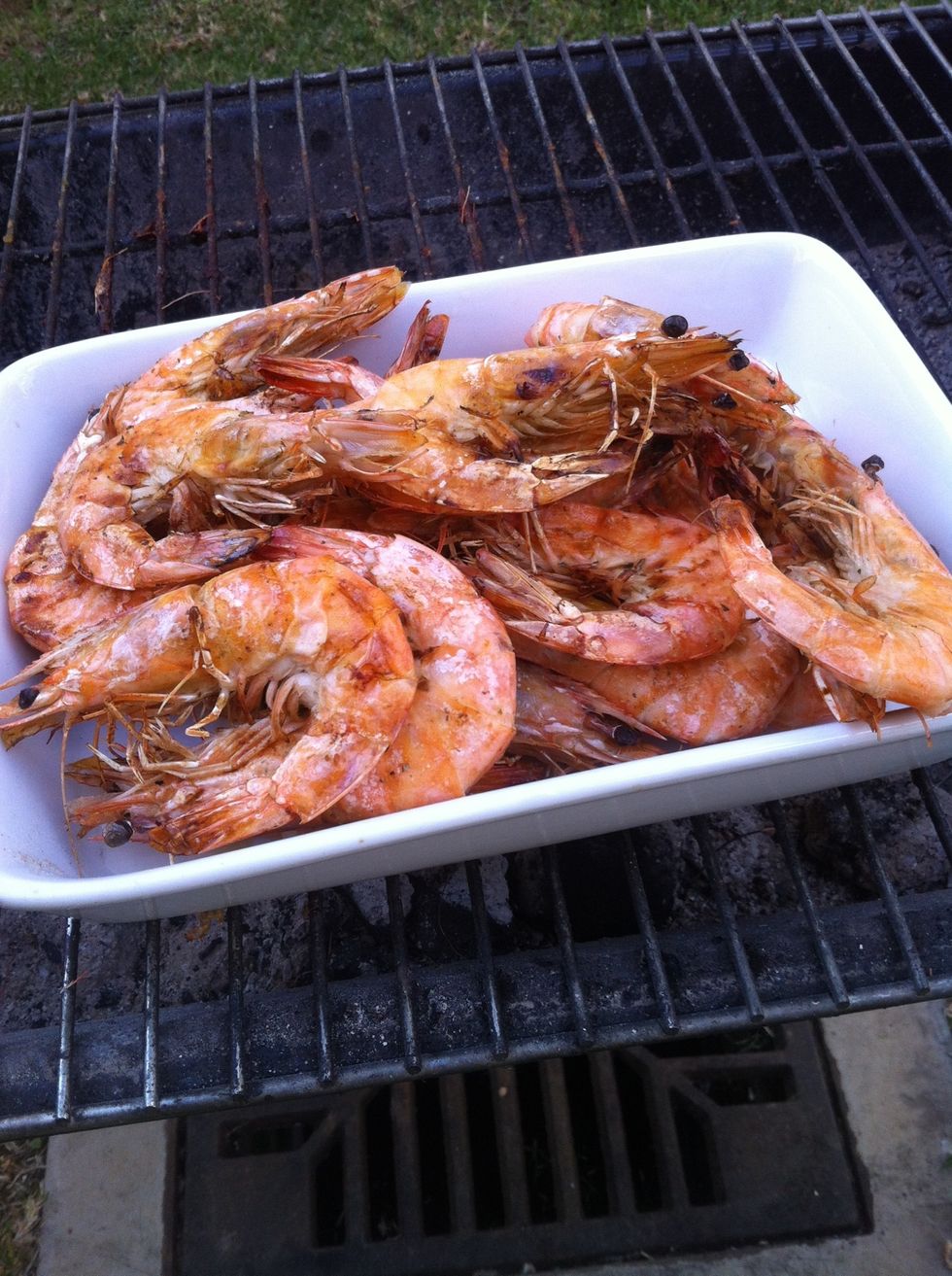 Keep the prawns warm add lemon butter and garlic butter and a touch of chilli . Done
Lemons
Queen prawns
Charcoal
Firelighters
Onions
Garlic
Chilli