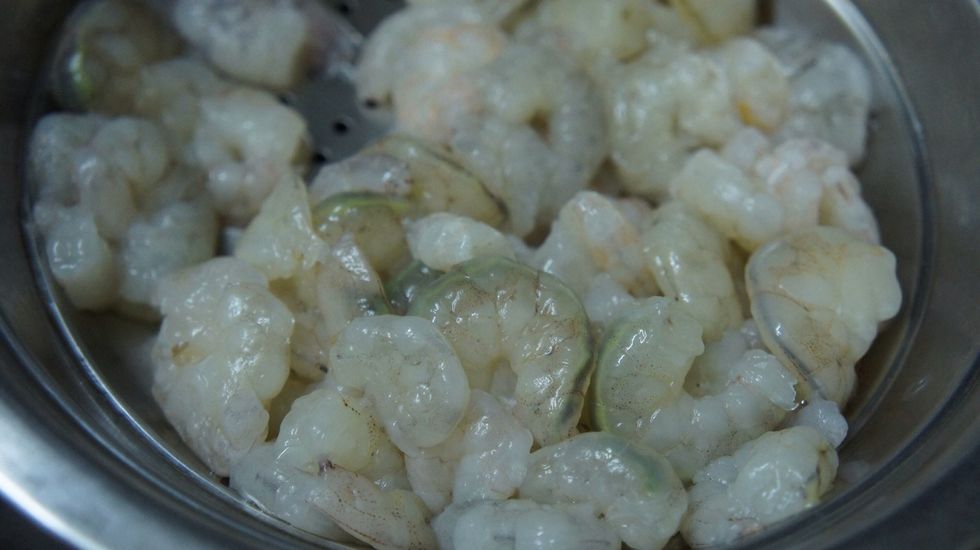 500 gms of prawns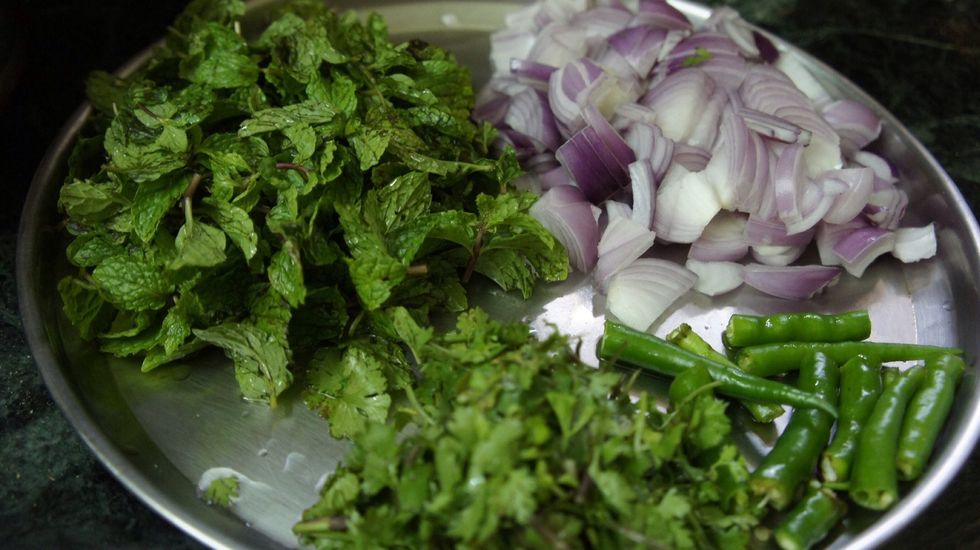 Mint leaves, coriander leaves and green chillies for paste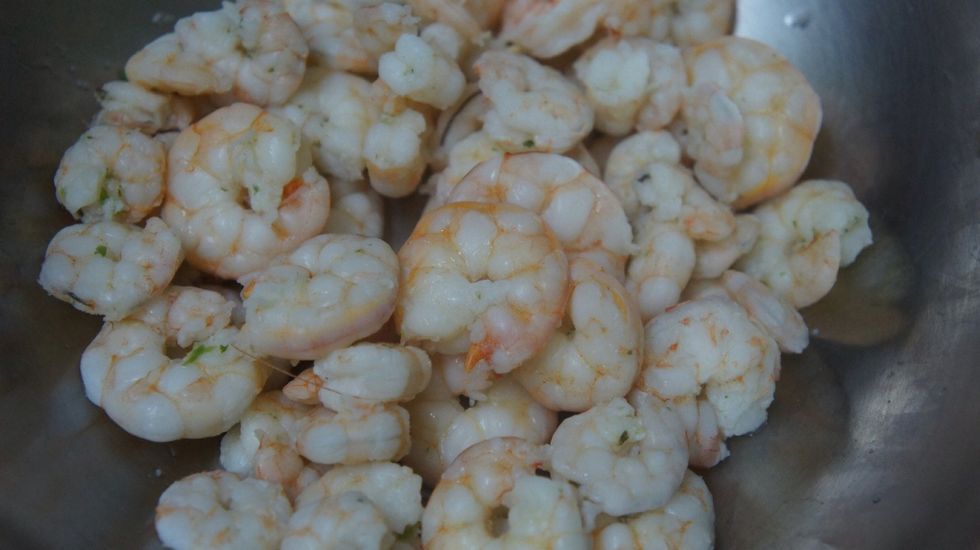 Boil the prawns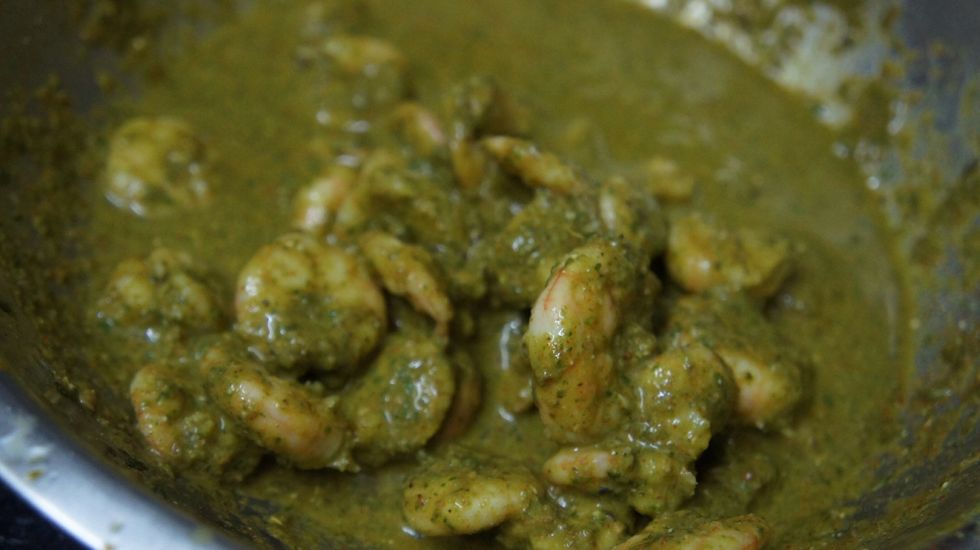 Then marinate with green paste, curd, red chilli powder, salt, garam masala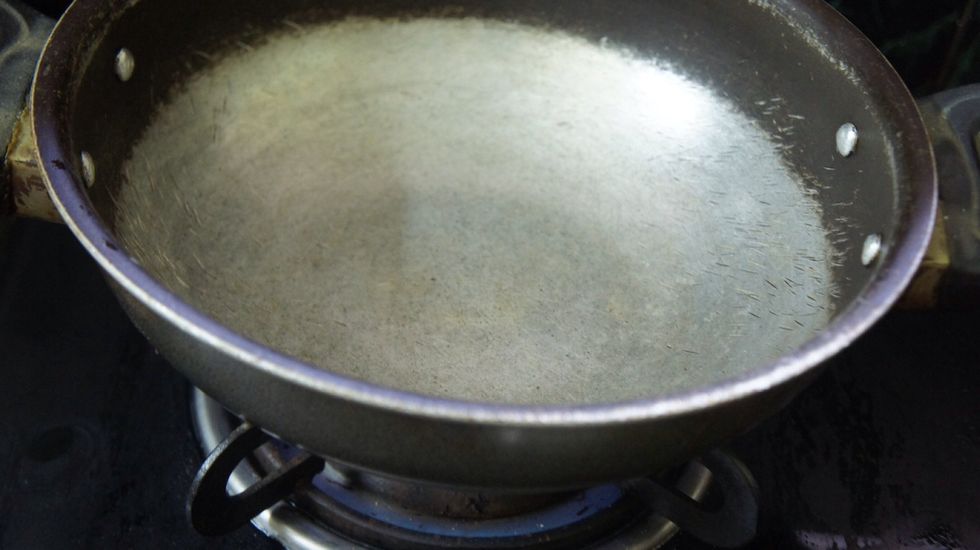 Take a pan and heat it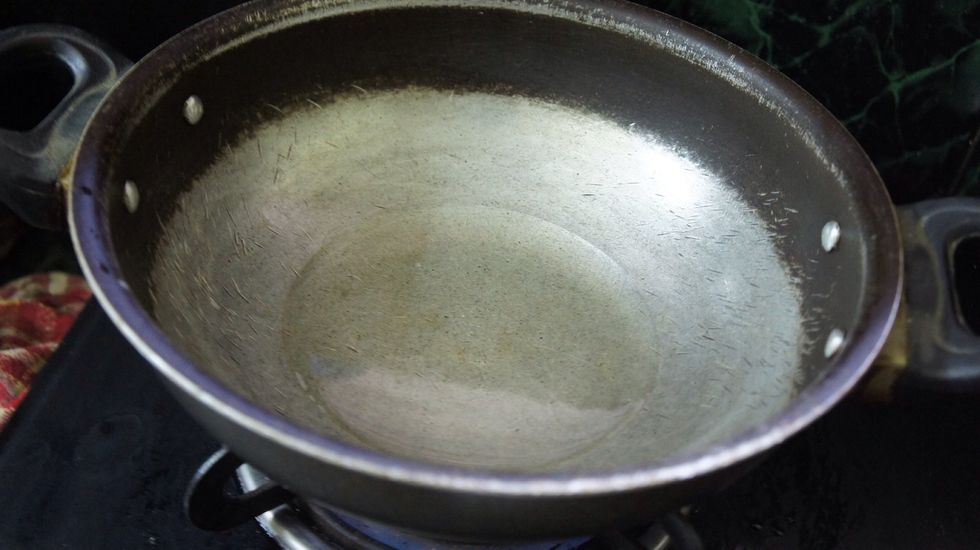 Add Olive oil...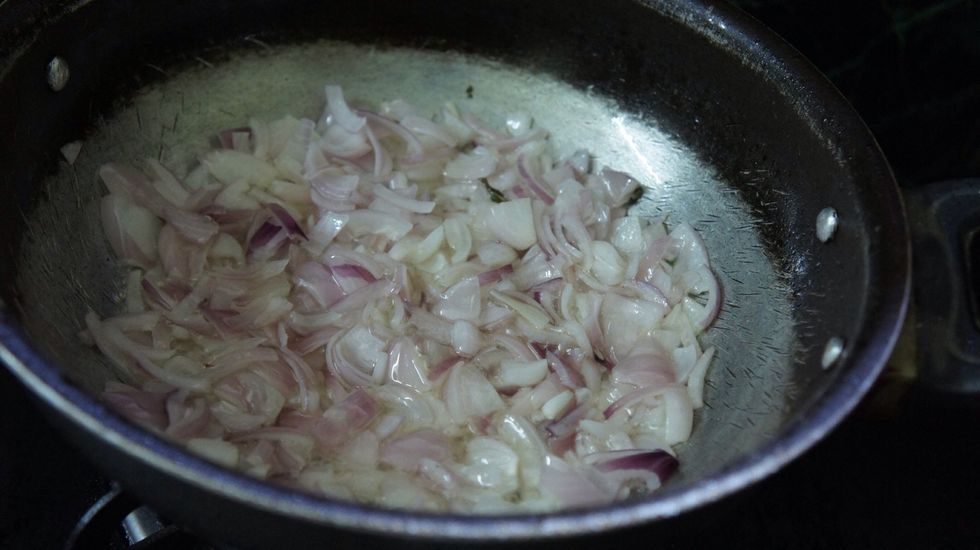 Then fry the onions add little bit of salt to it..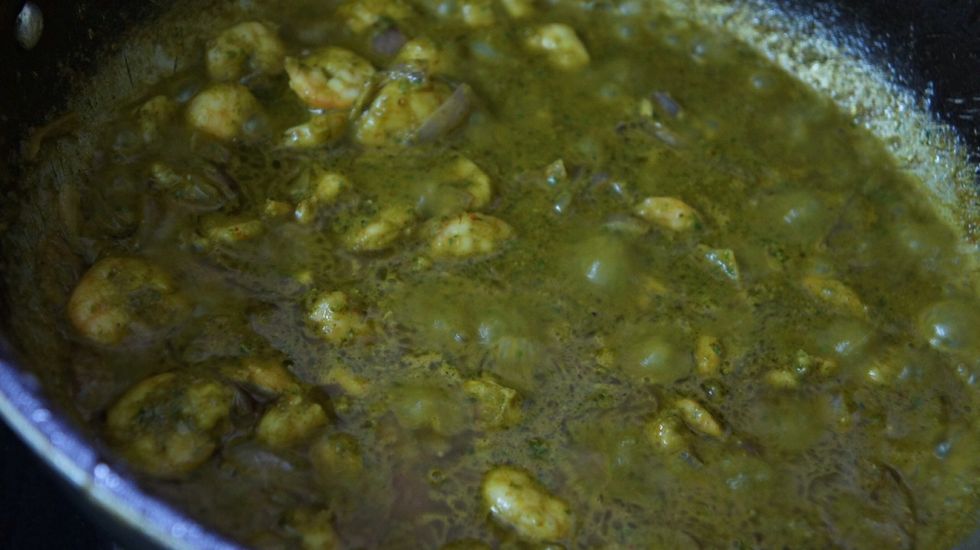 Then add the marinated mixture...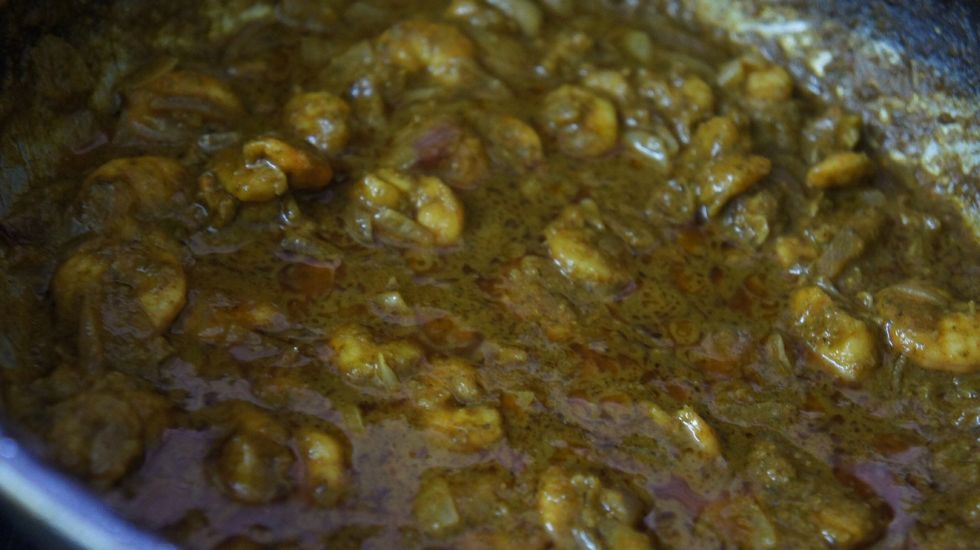 After 5-10 min of cooking in high flame add red chili garlic sauce, green chili sauce, vinegar, soya sauce to the mixture..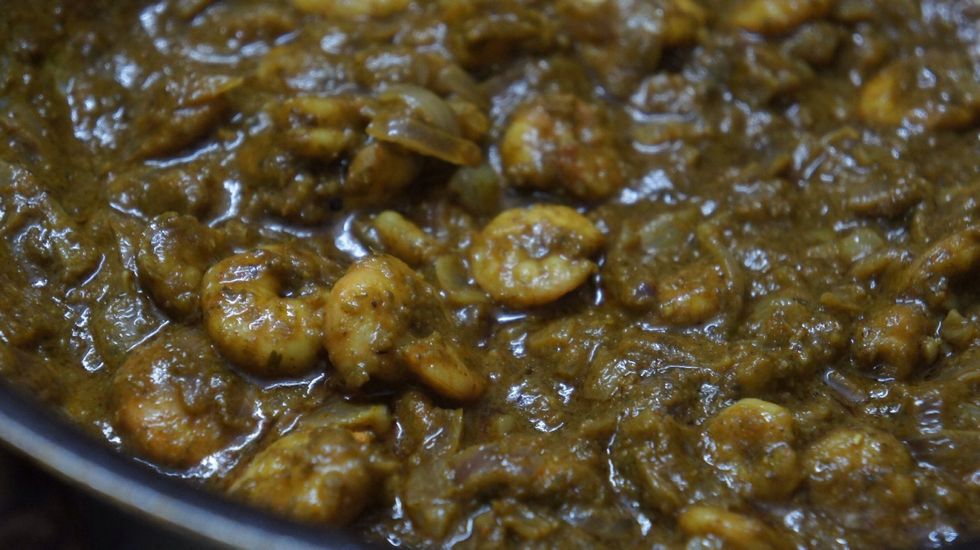 Then cook for another 5-10 min in medium flame..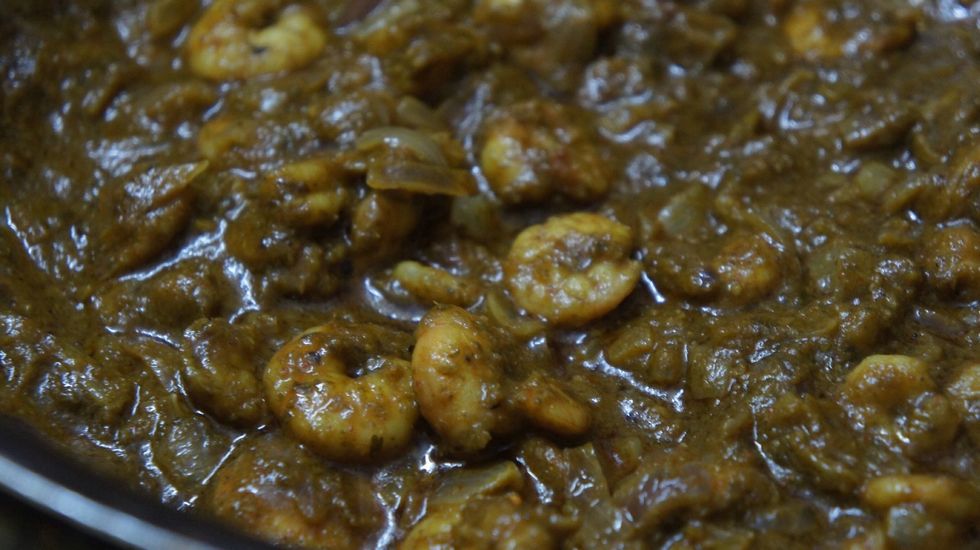 Now that's it Prawns Chilli Garlic Curry is ready n tastes Owsum!!! 😍😍😍😍 I'm lovi'n it!!!
0.0kg Prawns
0.0c Make a paste of coriander and mint leaves
3.0 Green chillies add in the paste
1.0tsp Ginger garlic paste
1.0c Curd
1.0tsp Red chilly powder
1.0tsp Salt
1.0Tbsp Olive oil
0.0tsp Garam masala
1.0tsp Chilly garlic sauce
1.0tsp Vineger
1.0tsp Green chilly sauce
0.0tsp Soya Sauce