I like it hot, spicy and tangy! Versatile Prawns are our favourite anyways, so why not try this at home in this cold season and warm up a bit..!! :)
877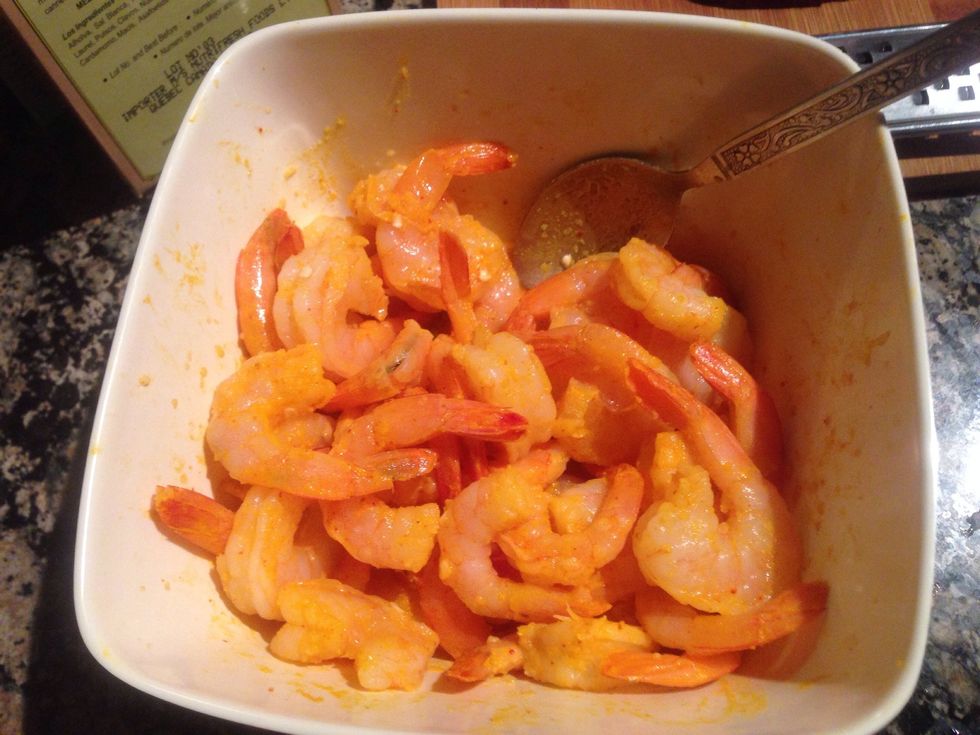 Marinate the clean prawns in 6-7 tablespoon of vinegar, 1 teaspoon of chopped green chillies, 1.5 teaspoon of turmeric powder and 1 teaspoon of red chilli powder. Keep it for 30 mins.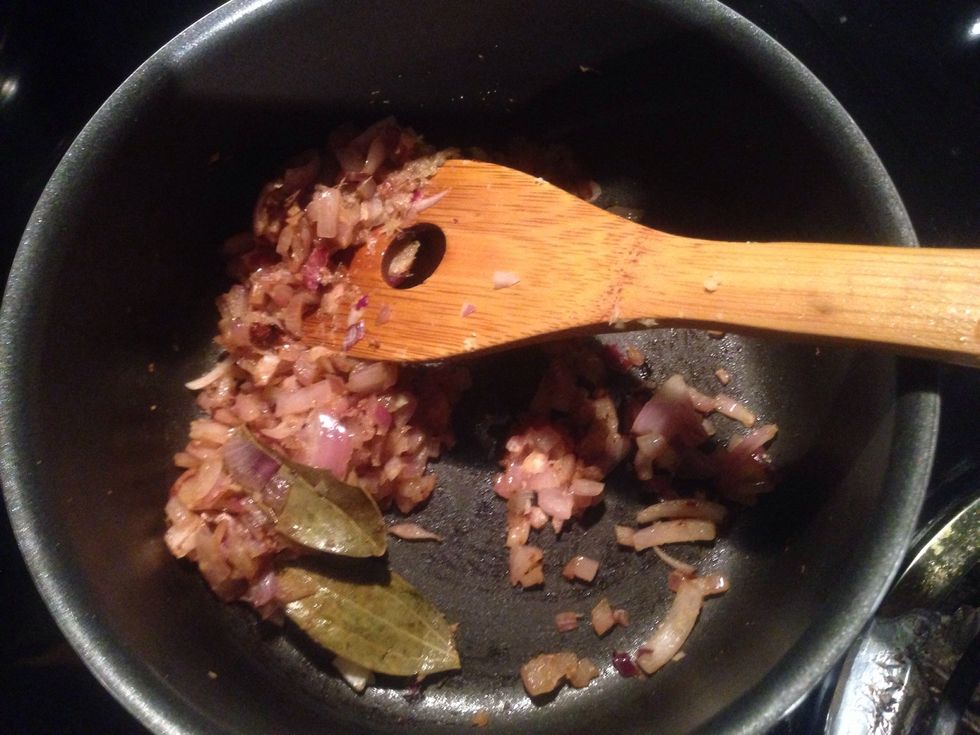 Heat oil (2-3 tablespoon) in a pan, put 1 or 2 small bay leaves, then fry finely chopped onions until they are light golden brown. Add ginger paste and cook it further for a minute.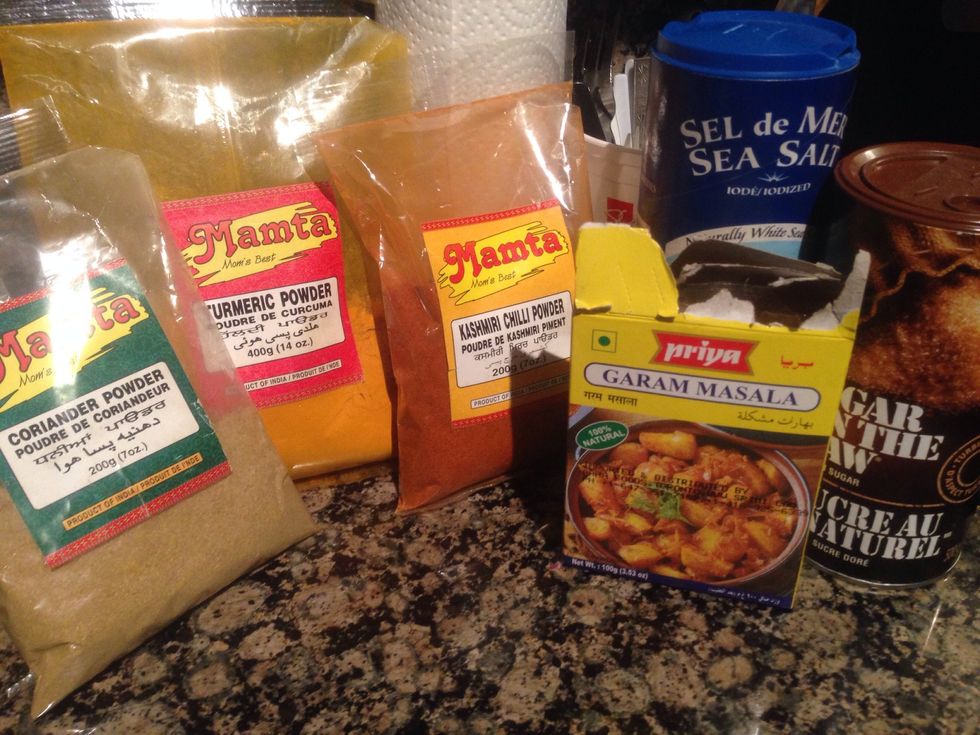 These are the spices we are going to use in this preparation. For the entire gravy 2-3 teaspoon of salt and half teaspoon of brown sugar is required. Add them once the tomato is nicely cooked.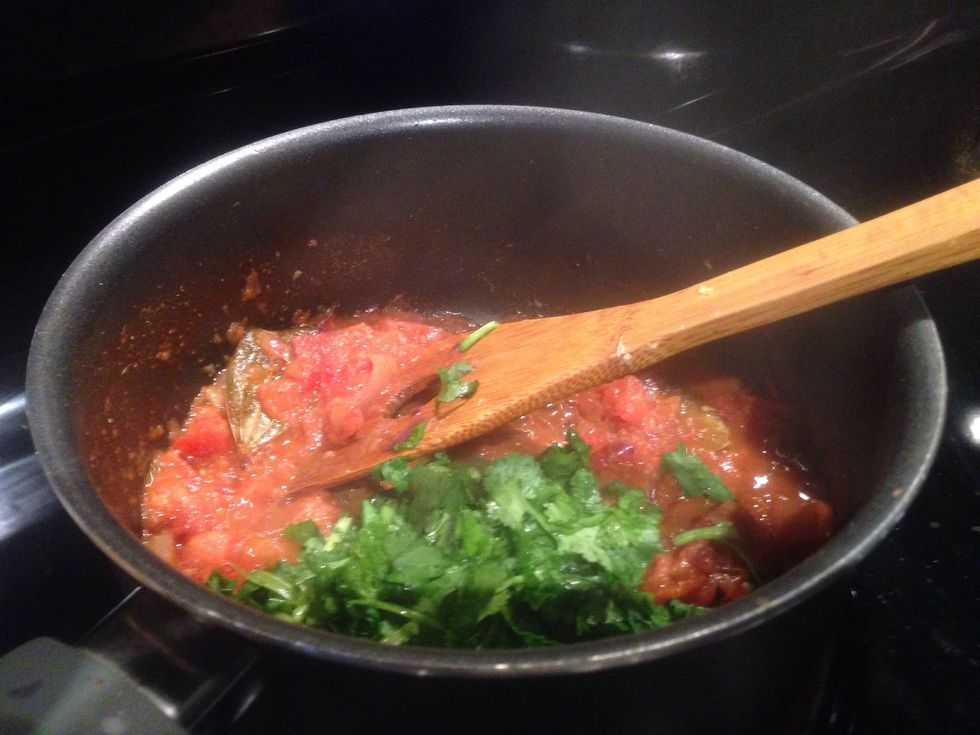 Time to add diced tomato and cook for 5 mins until it gets a bit thick and the gravy starts extracting oil. Now put 1 spoon of coriander powder, half teaspoon of chilli powder and cook for 1-3 mins.
Let's mix the marinated shrimps and sprinkle 1-2 teaspoon of Garam Masala. Also will add some freshly chopped cilantro. Cook it further for 2-3 mins and add some water to keep the consistency.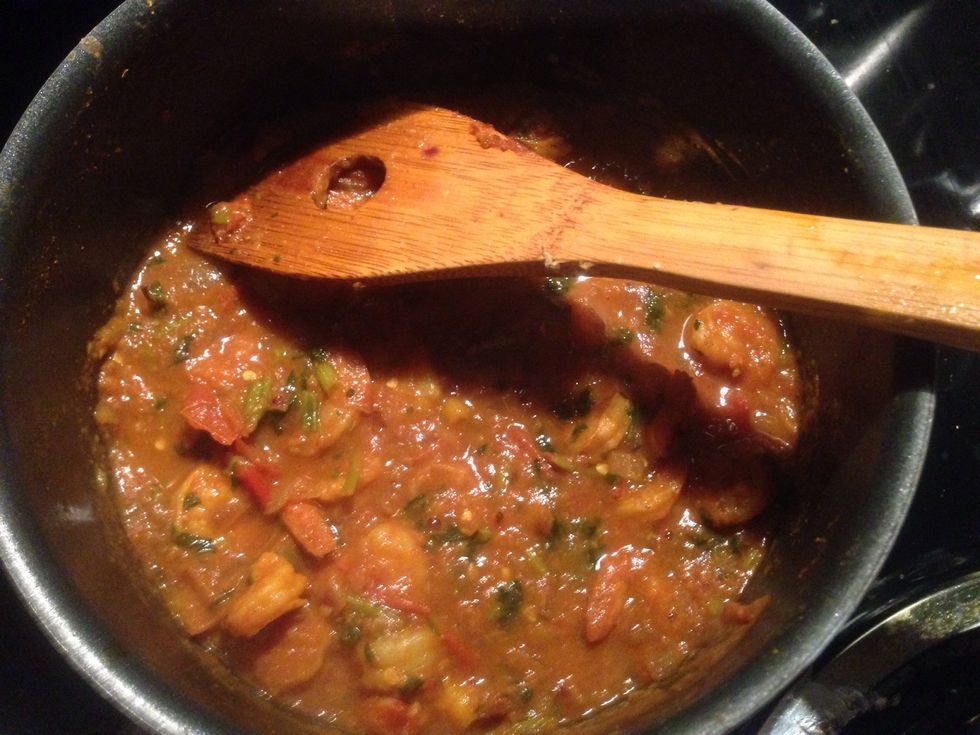 After adding water, we need to cook it for 2-3 more mins. So the gravy gets a nice and thick texture. Once the pan is off heat, squeeze some fresh Key lime (half) juice on the gravy (optional).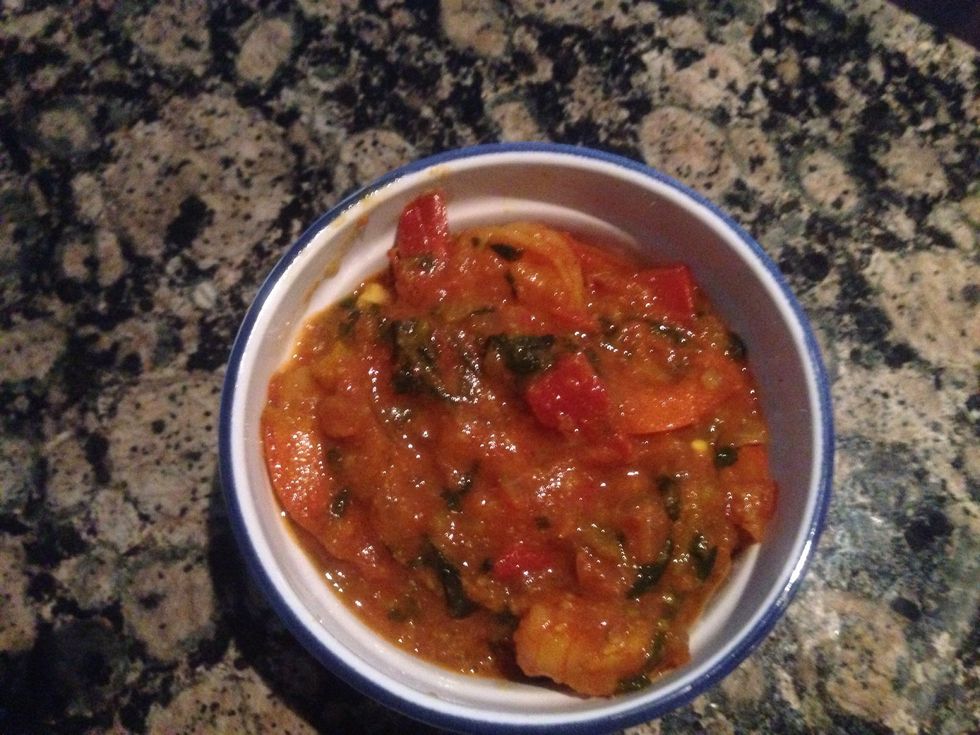 This is the final look! It's an awesomely spicy, aromatic and tangy dish, therefor serve it with long grain steamed rice or roti. You will be warm enough to fight the cold!! ;)
450.0g Tiger Shrims
Vinegar
Green chillies
Ginger garlic paste
Turmeric
Red chilli powder
Oil
Bay leaves
Crushed garlic
Onion
Ginger paste
Tomato
Salt
Brown sugar
Cilantro
Garam masala
Key lime extract