A traditional South Asian dish. This is named after the type of chilli I used to make it with. Spicy, filling and quick. Keema means minced meat, typically lamb, but I have used beef in this recipe.
94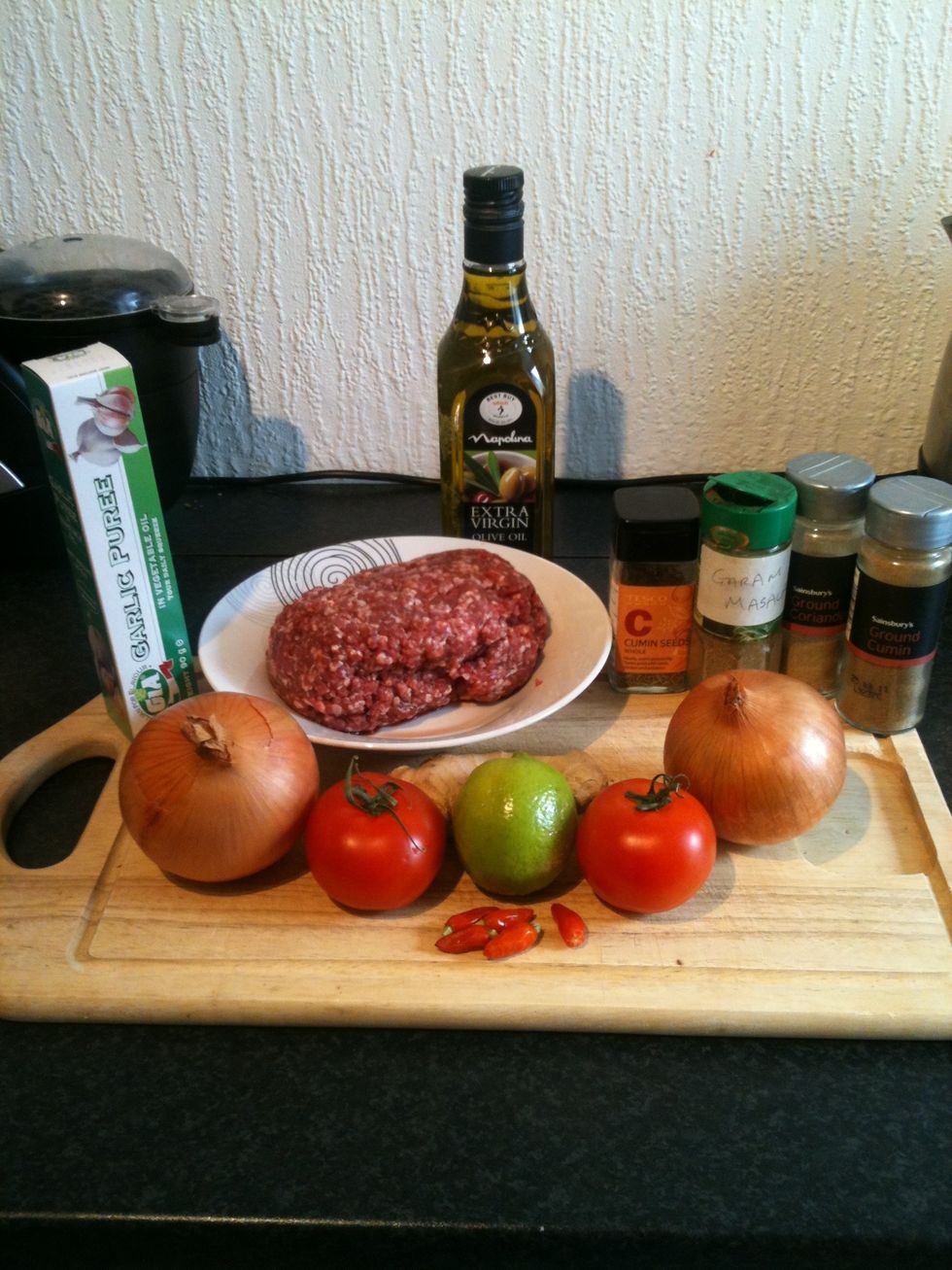 Things you will need.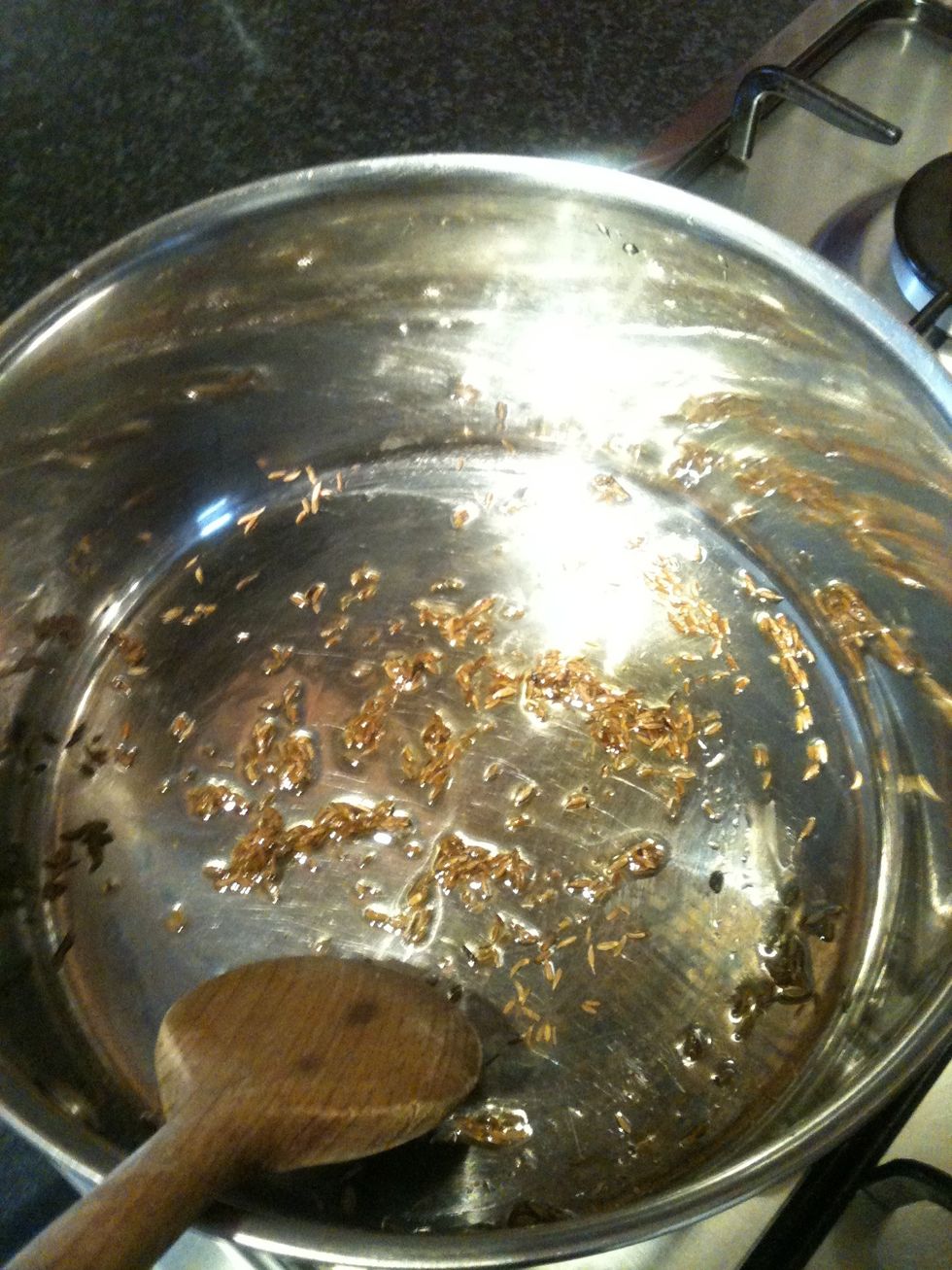 Fry up the cumin seeds in the oil for about 1 minute on a medium heat. Do not burn :)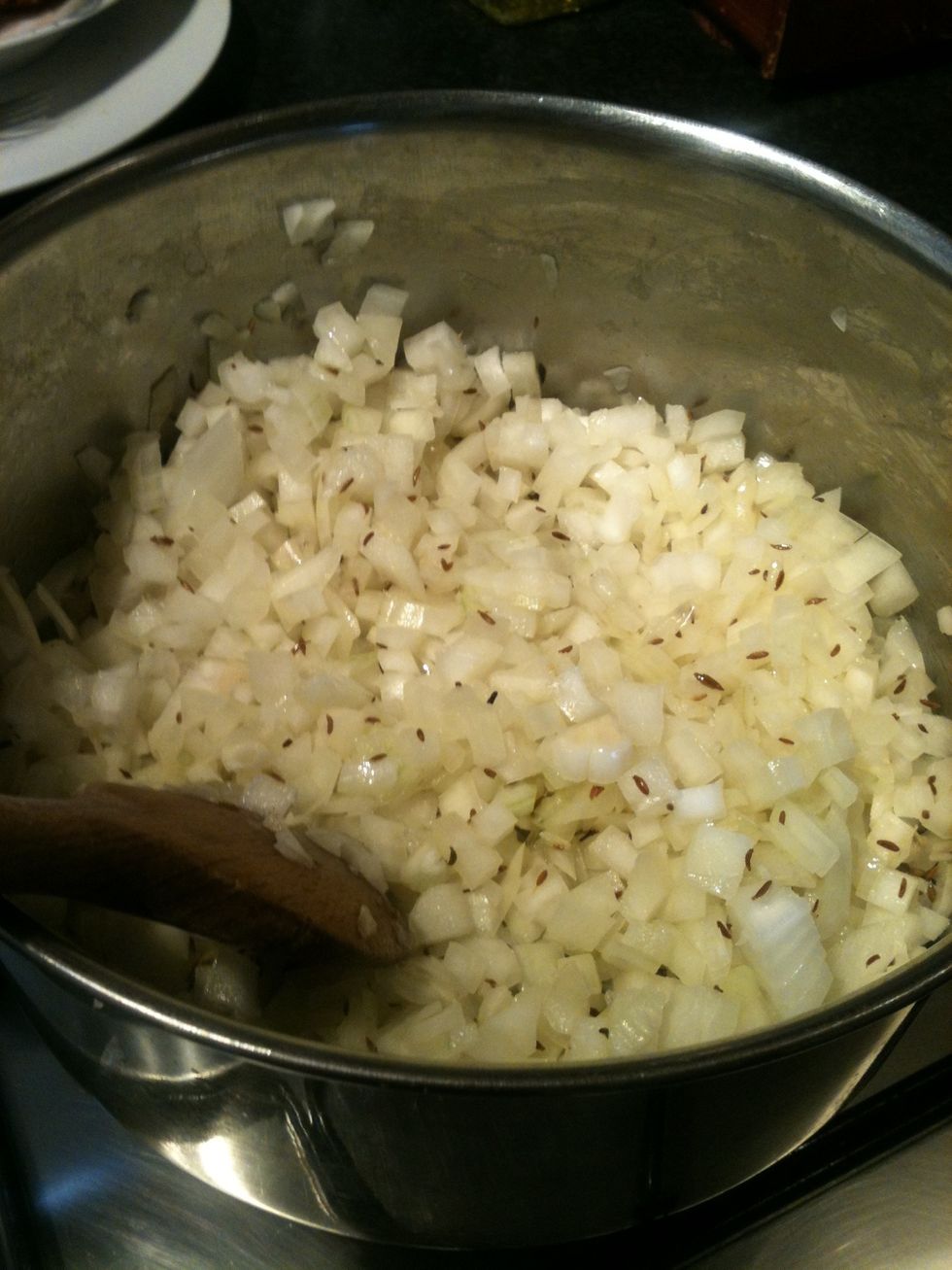 Add the chopped onion to the cumin seeds. Fry on a medium heat till the onion goes a pale gold colour. Again don't burn as it will leave a very bitter taste.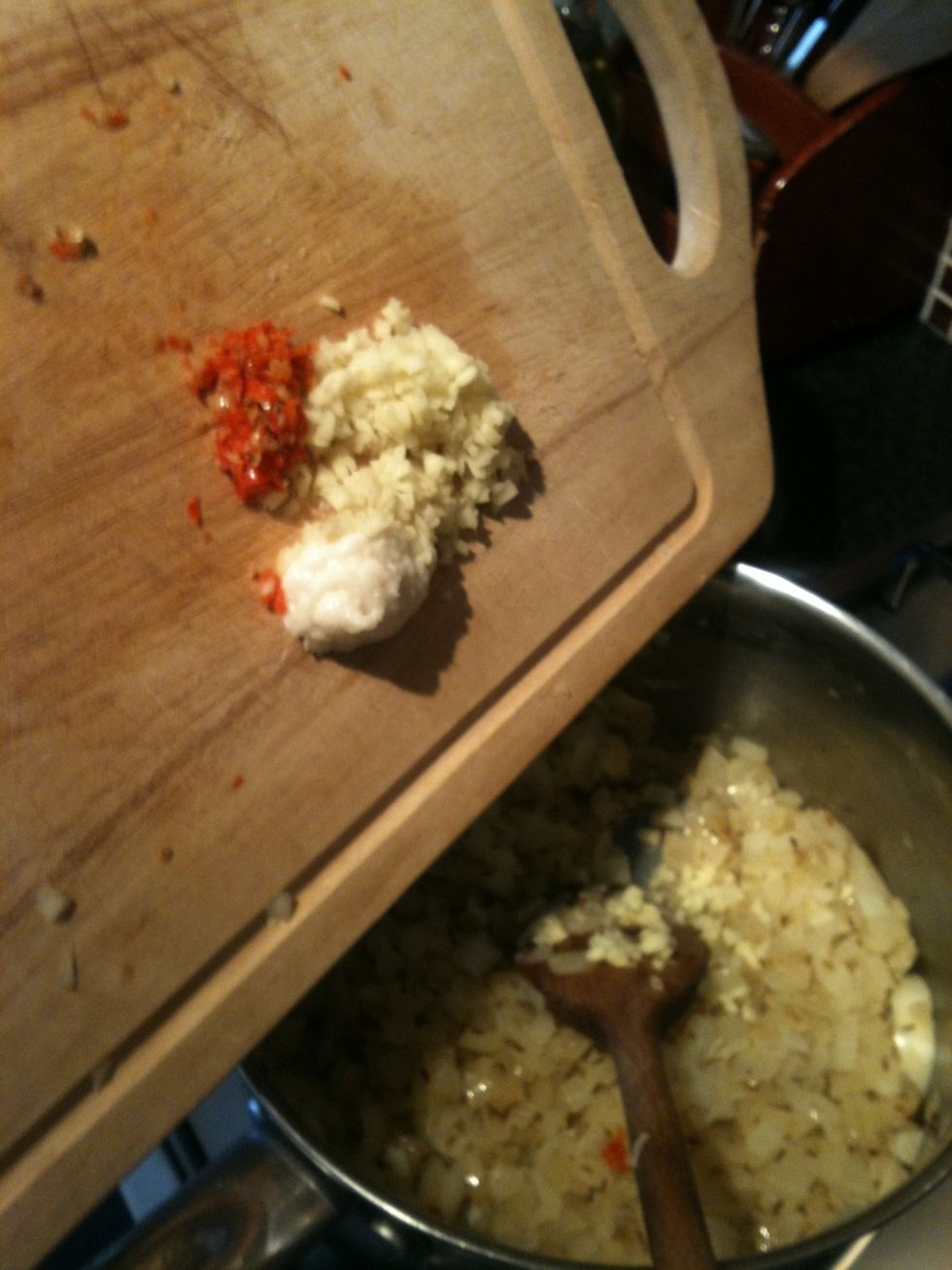 Now add the chilli, garlic and ginger. I have used the Prairie fire chilli. You can use what ever type you like and as much as you like in this dish.
Mix in well looking for this kind of consistency at this stage.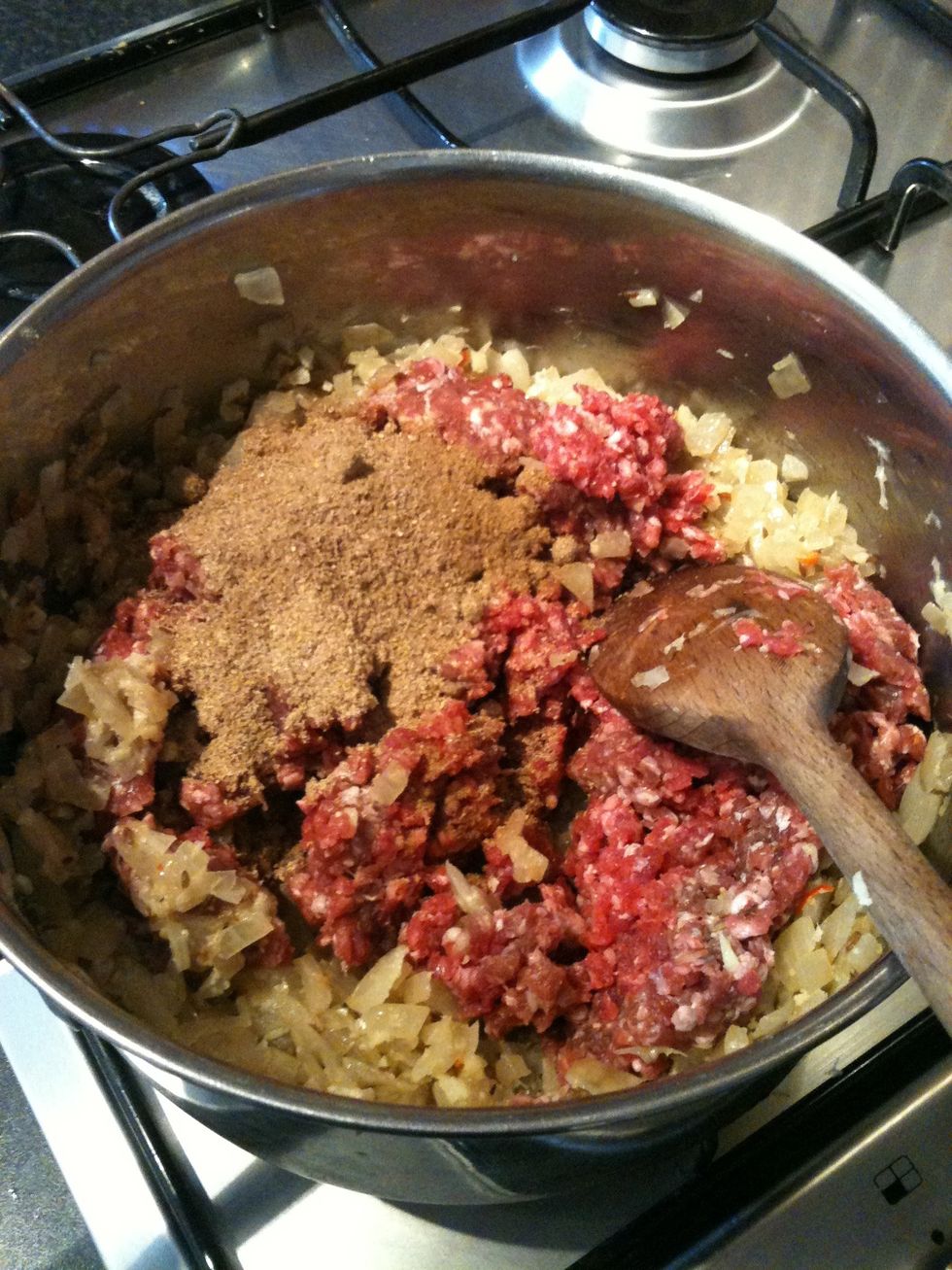 Now add your mince, coriander powder, cumin powder and Garam masala. Stir in well.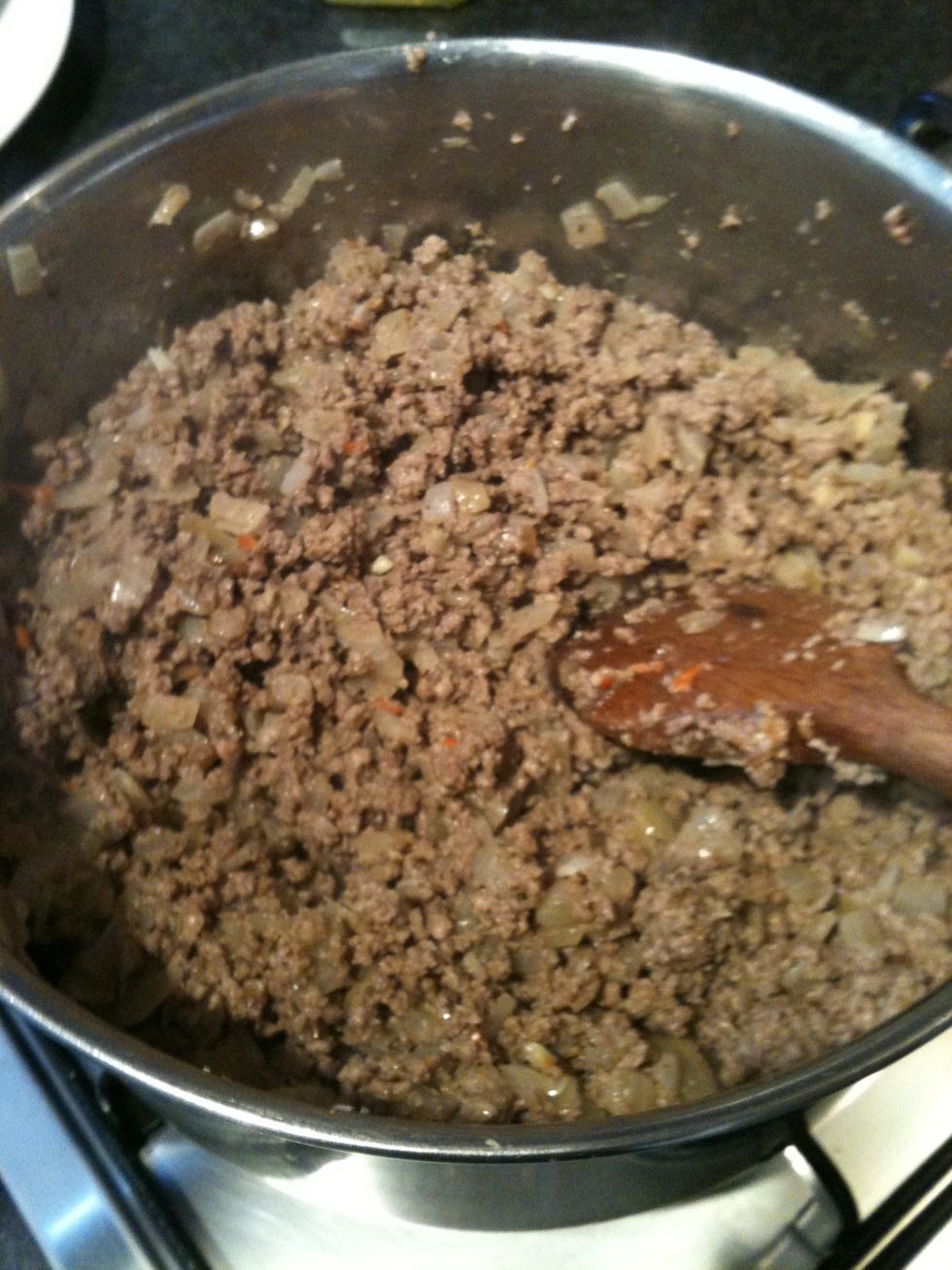 Cook on a medium heat till the mince has browed. As this is quite a dry dish keep stirring to avoid burning/sticking. Should take about 8 minutes.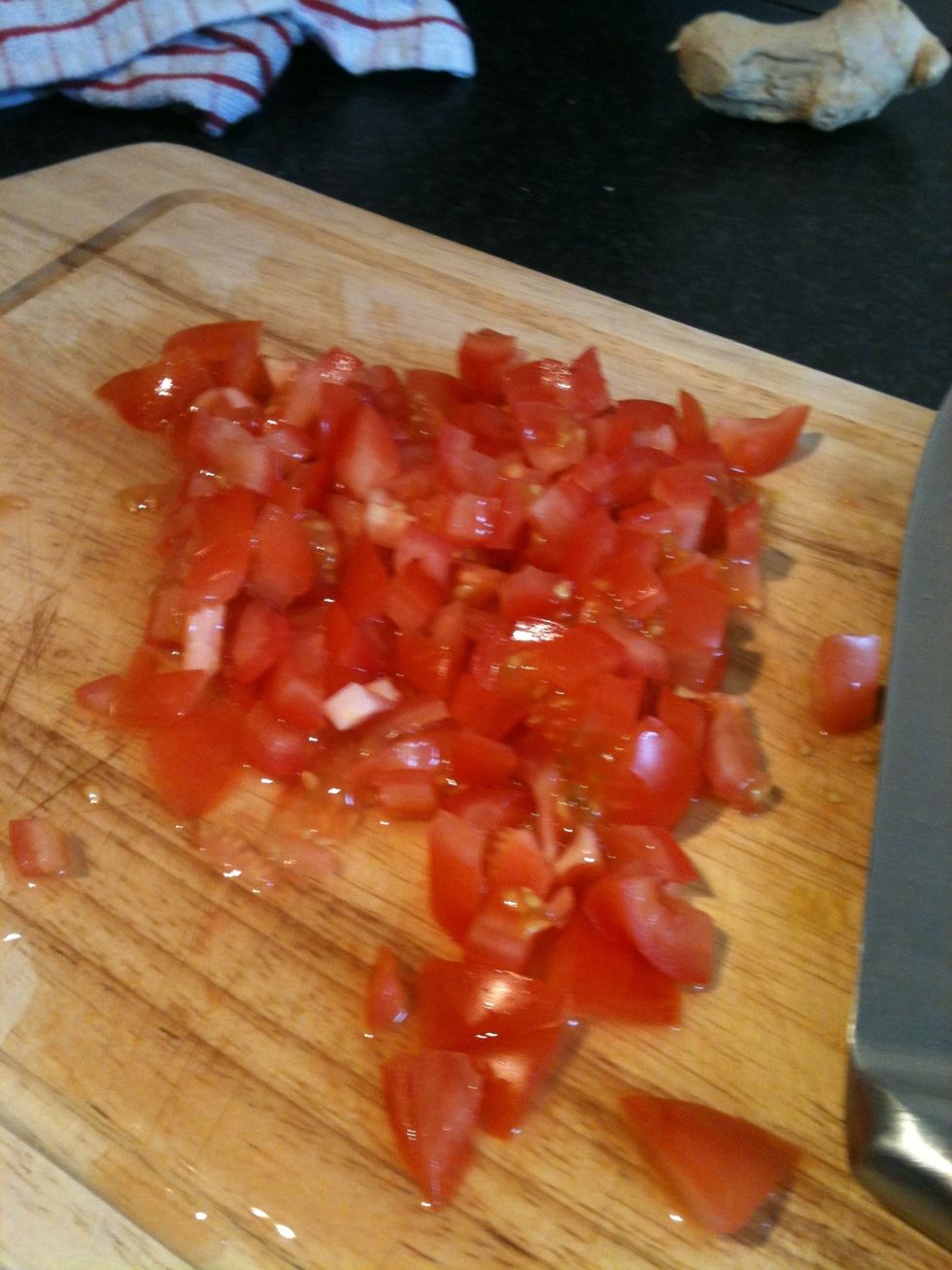 Chop your tomatoes and add them to the pan.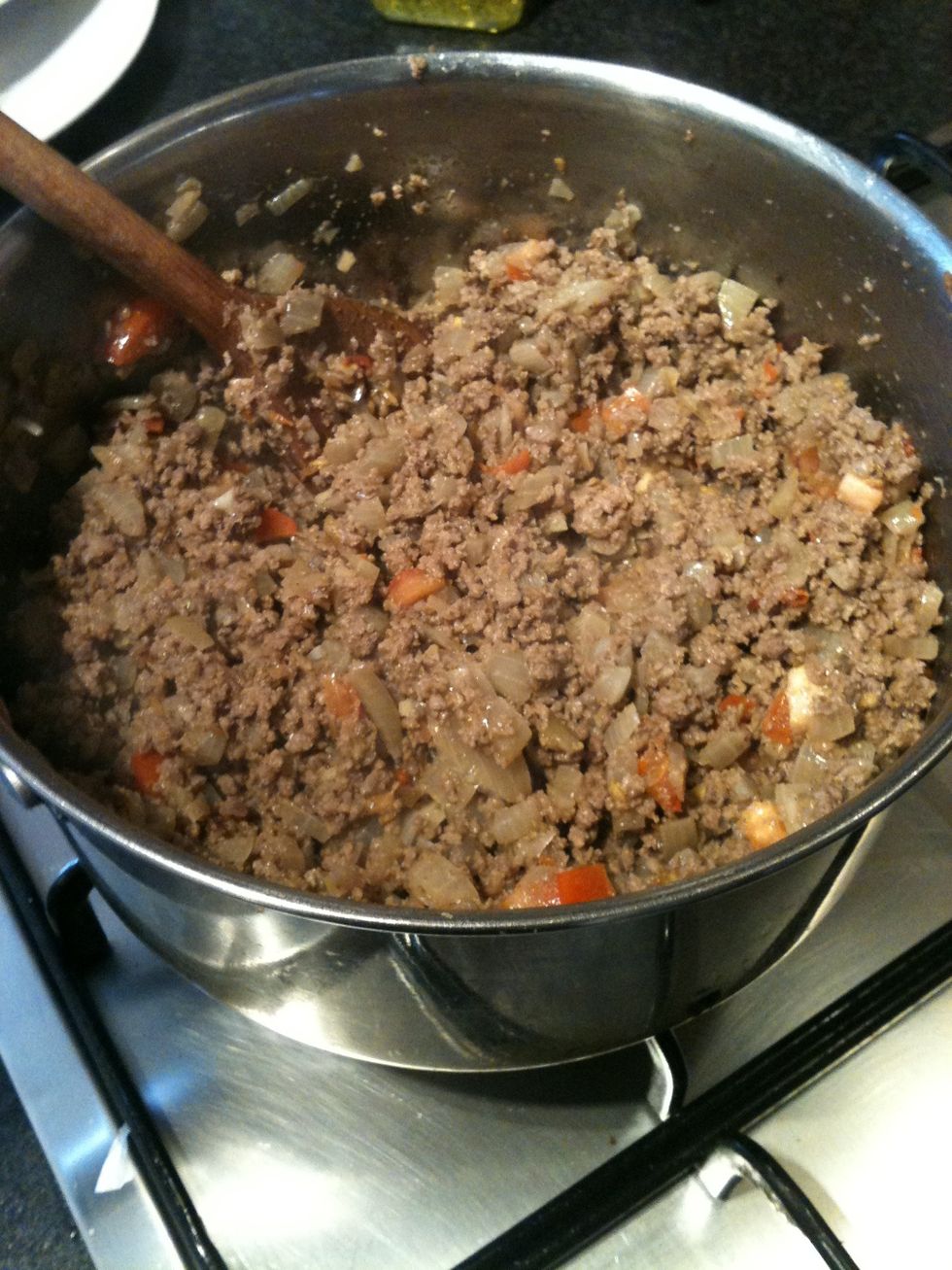 Stir in the tomatoes and cook till the tomatoes are soft. About 2-3 minutes again stirring to avoid burning.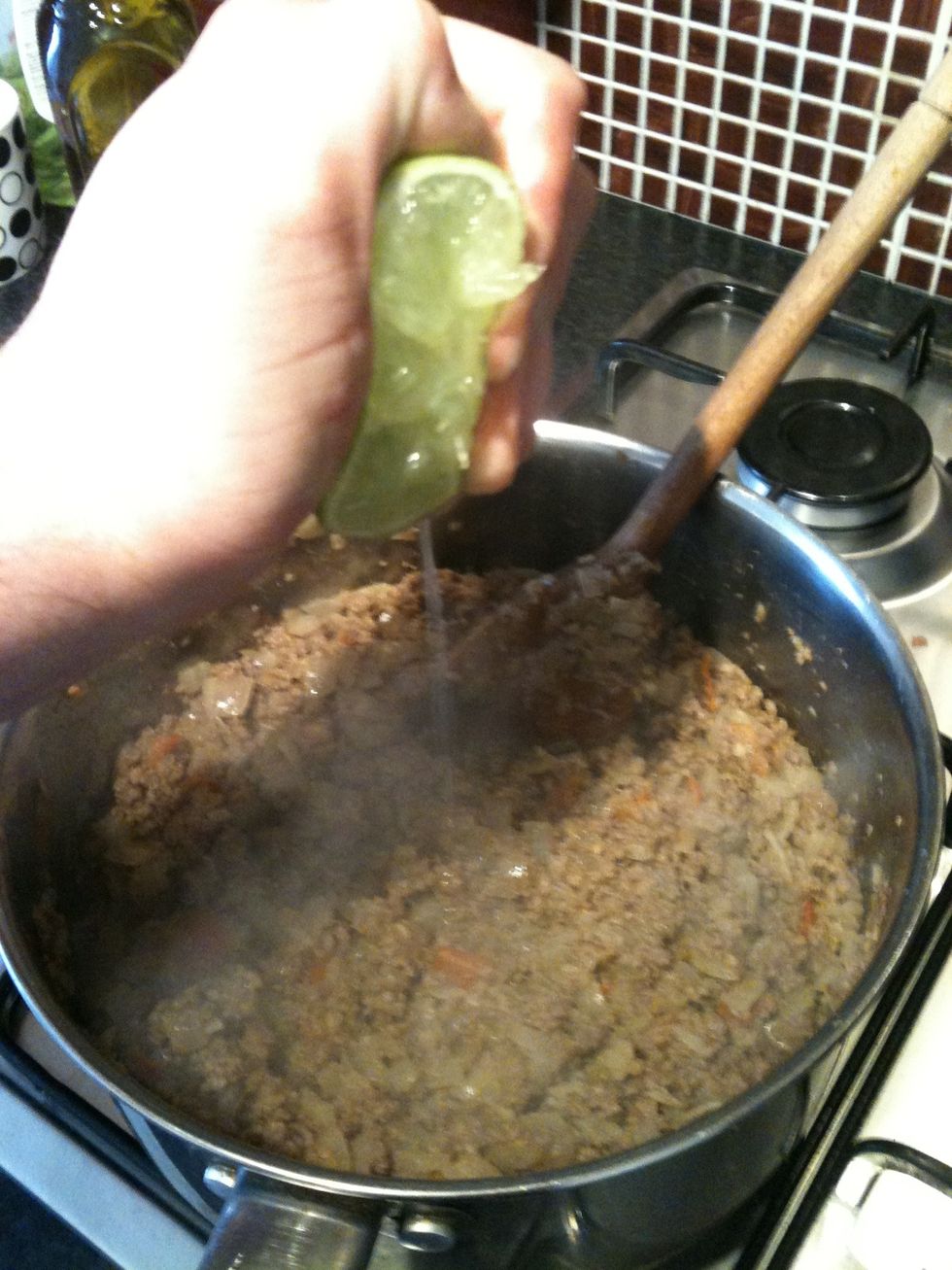 Take off the heat, add the juice of half a lime and salt to taste. I added about 1/2 teaspoon of sea salt, but each to their own.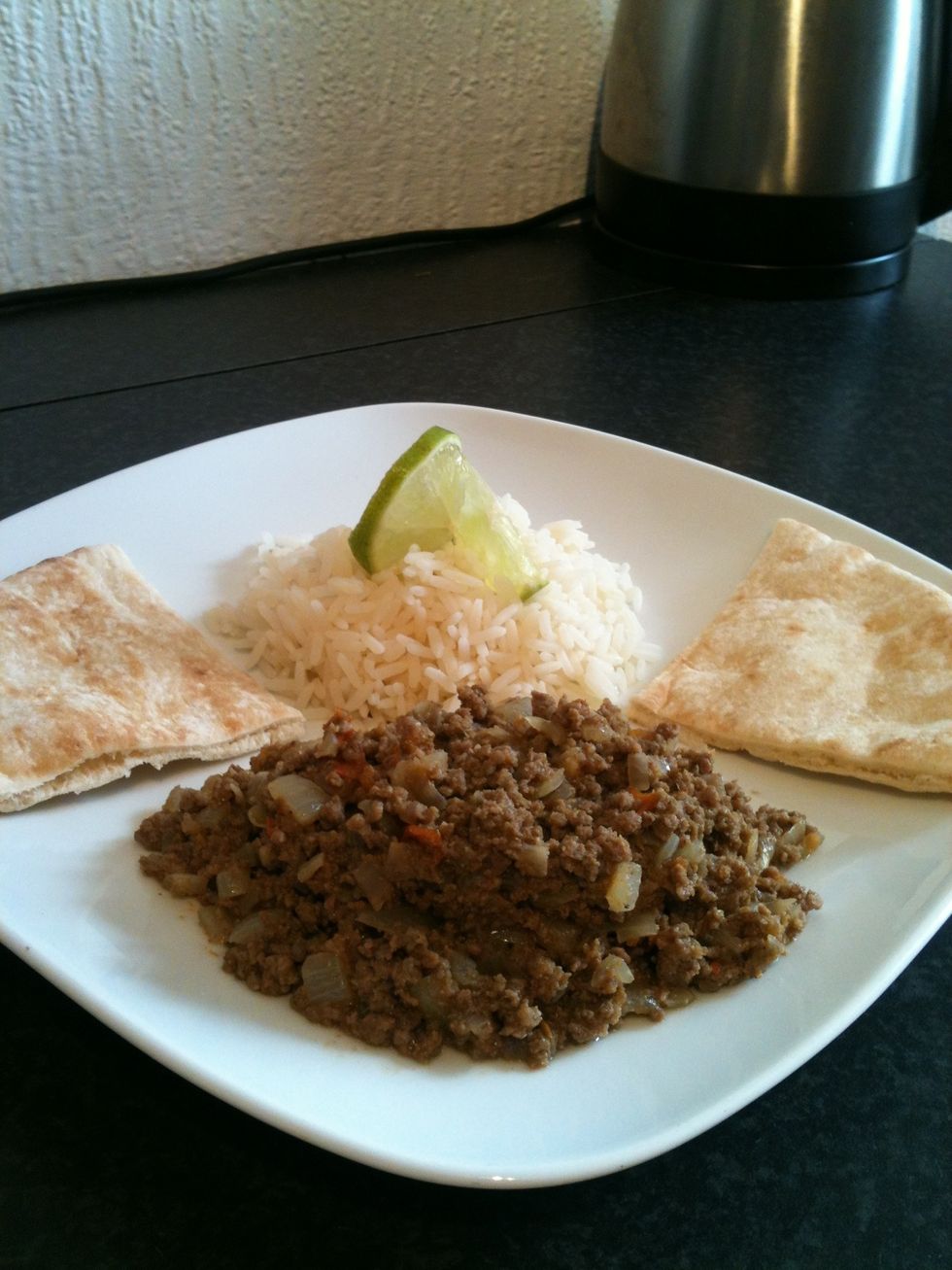 Prairie Fire Keema Done! Serve with rice and flat bread. Also can be used as a filling for samosas. You can also add peas or potatoes to this dish. Can also be frozen and used another day.
Hope you like this recipe. Let me know what you think. Cheers
750.0g Minced Beef
2.0Tbsp Cooking oil
1.0tsp Cumin seeds
2.0 Onions chopped fine
1.0Tbsp Root ginger chopped fine
1.0Tbsp Garlic paste , or fresh fine chopped
5.0 Prairie fire chillies finely chopped
1.0Tbsp Garam masala
1.0Tbsp Cumin powder
2.0Tbsp Coriander powder
2.0 Tomatoes finely chopped
0.0 Juice of 1/2 lime
Salt to taste