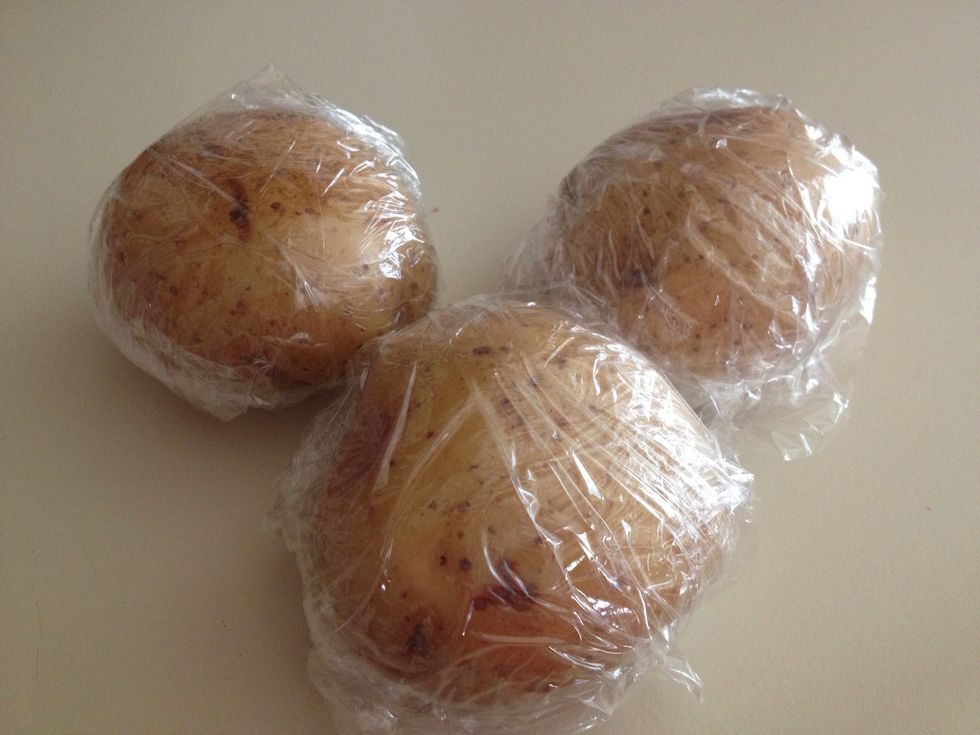 Using plastic wrap (cling film as some call it) wrap your potatoes tightly & completely.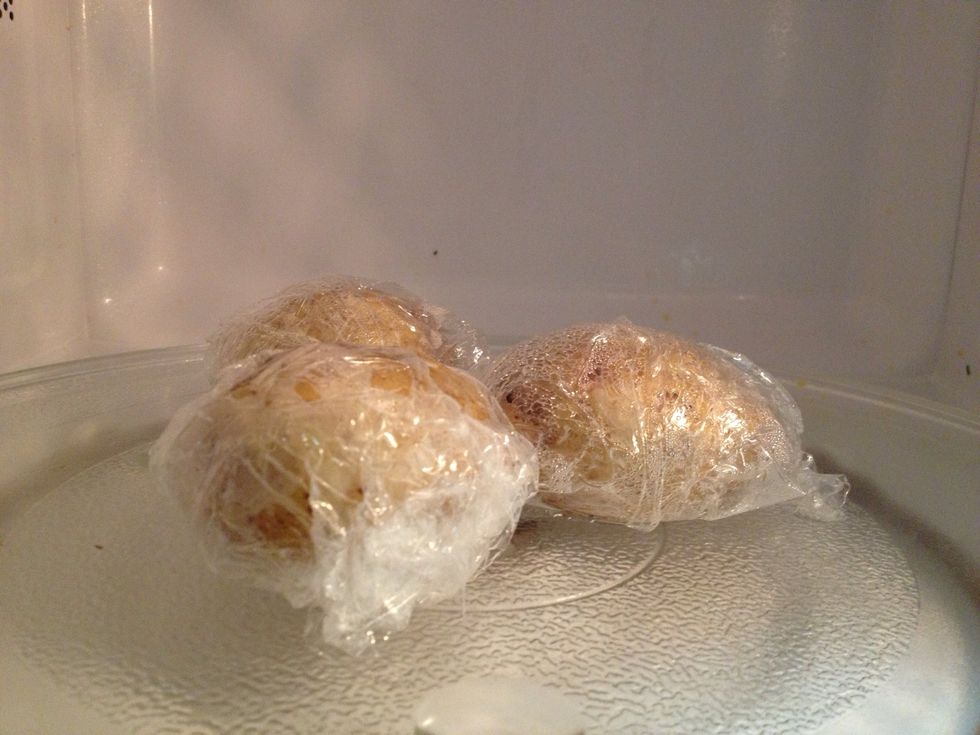 Place them in the microwave with the loose end of the plastic facing down.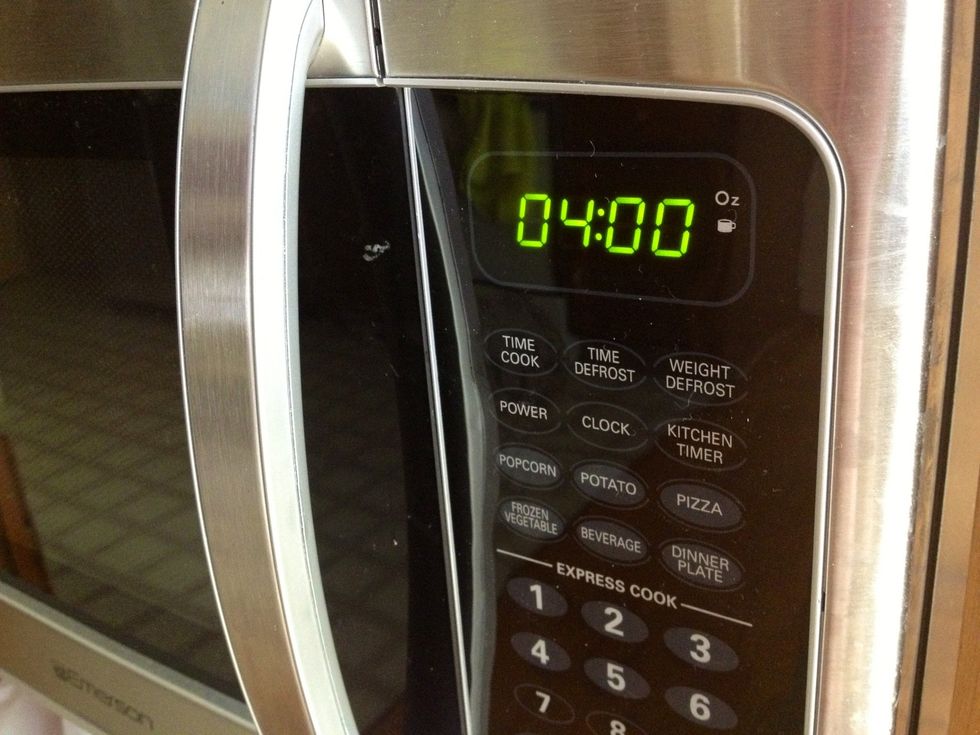 Since mine were small potatoes, I microwaved them for 4 mins. Note that they "whistle" as pressure is released.
For medium-sized potatoes nuke for 7-8 mins. You can either do the big ones for 10-12 mins or cut them first to reduce microwave time.
And your potatoes are ready, quick & easy!👍
Potatoes
Plastic wrap
A few minutes