Cut 3 potatoes into wedges.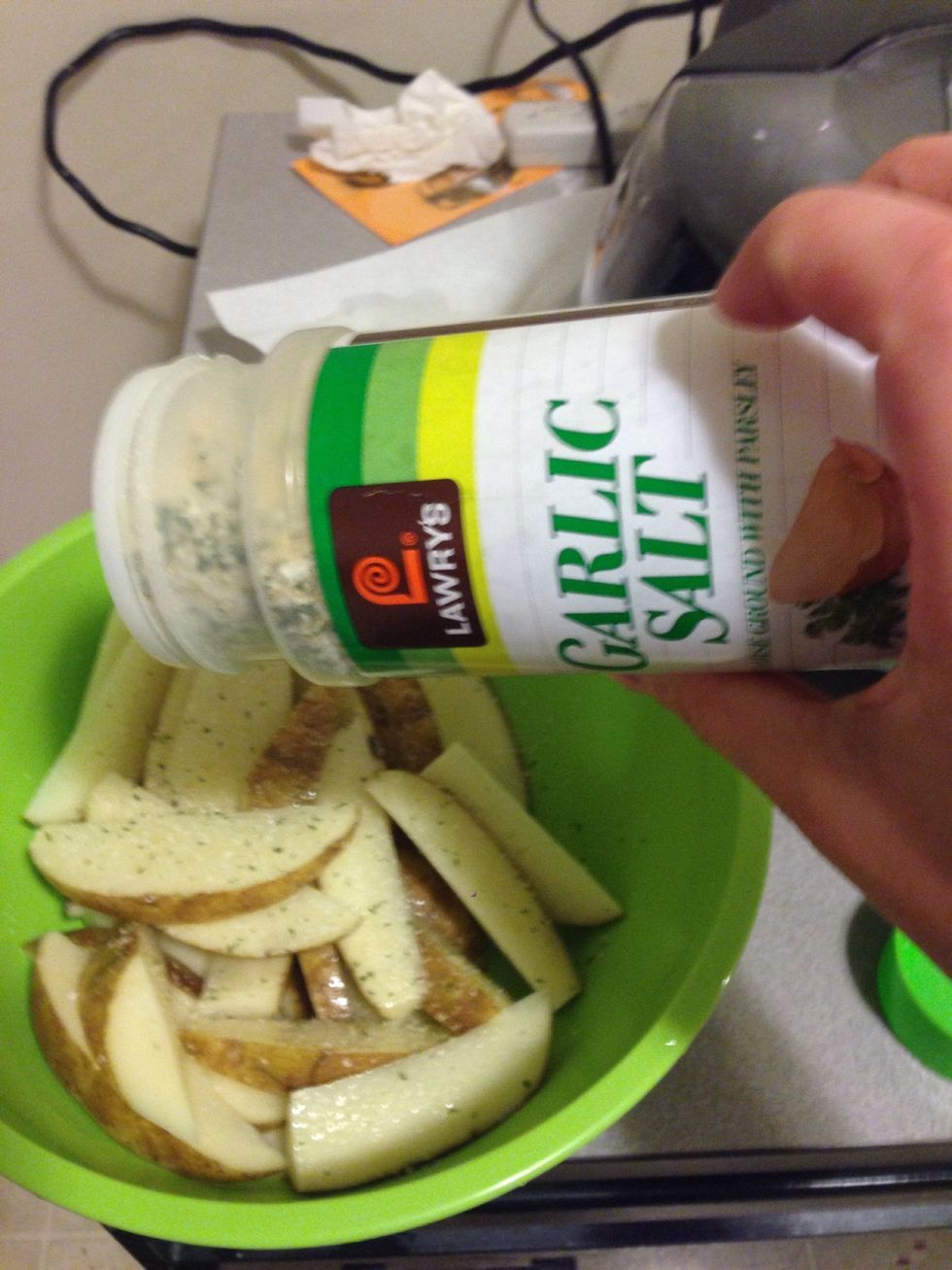 Sprinkle with a 1/2 tsp of garlic salt.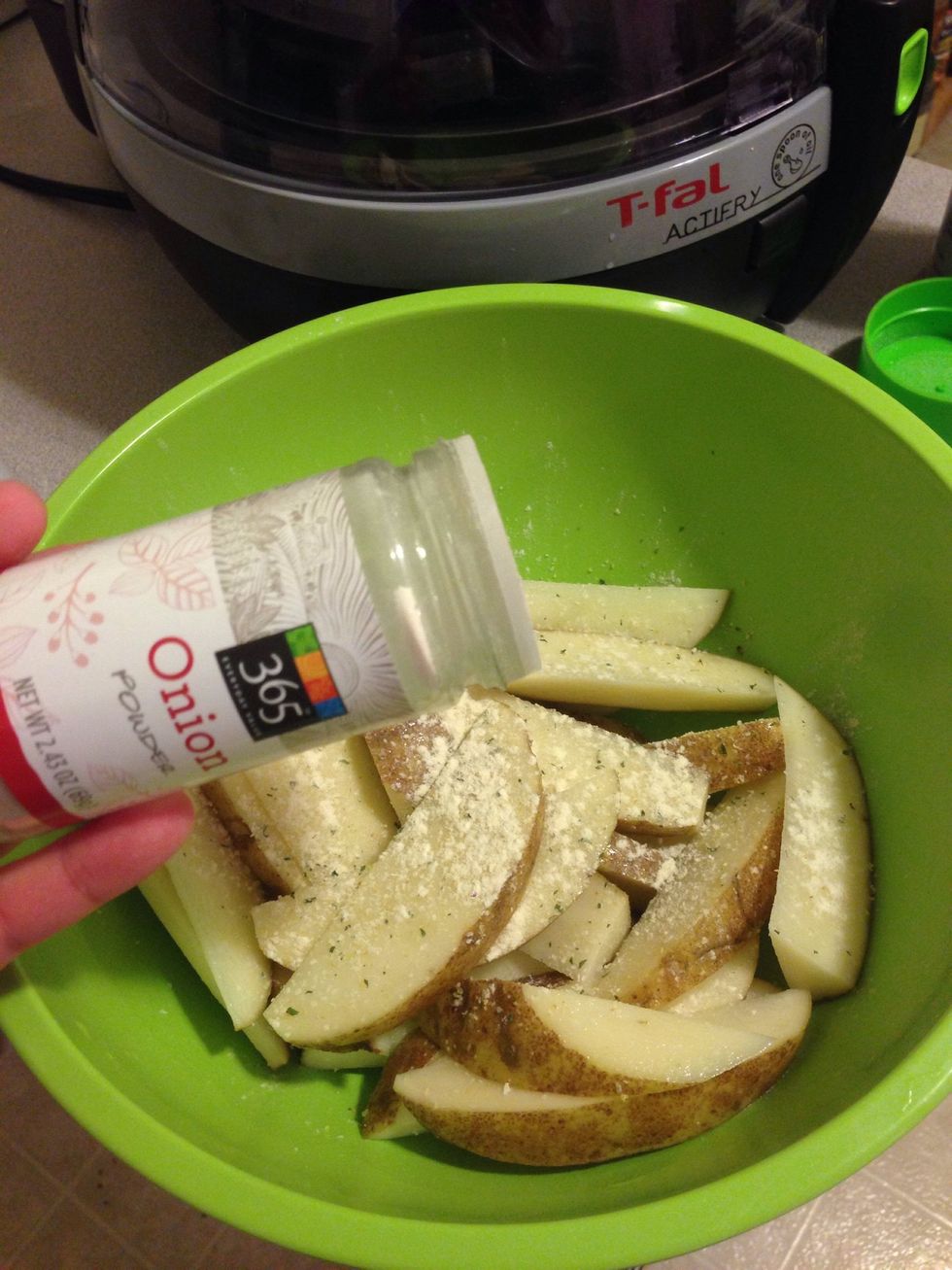 Sprinkle with 1/2 tsp of onion powder.
Sprinkle with 1 tsp of garlic powder.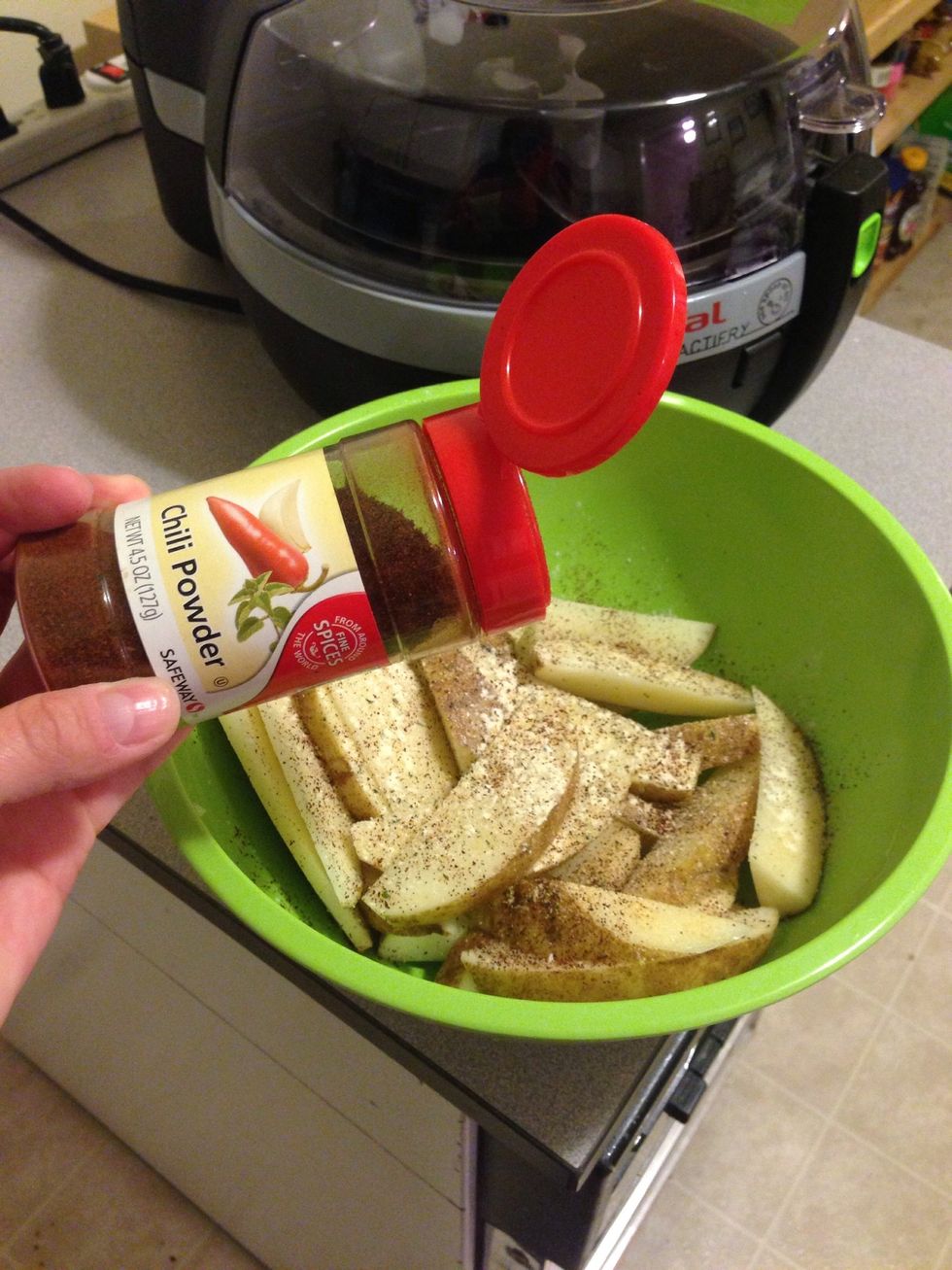 Sprinkle with 1/2 tsp of chili powder.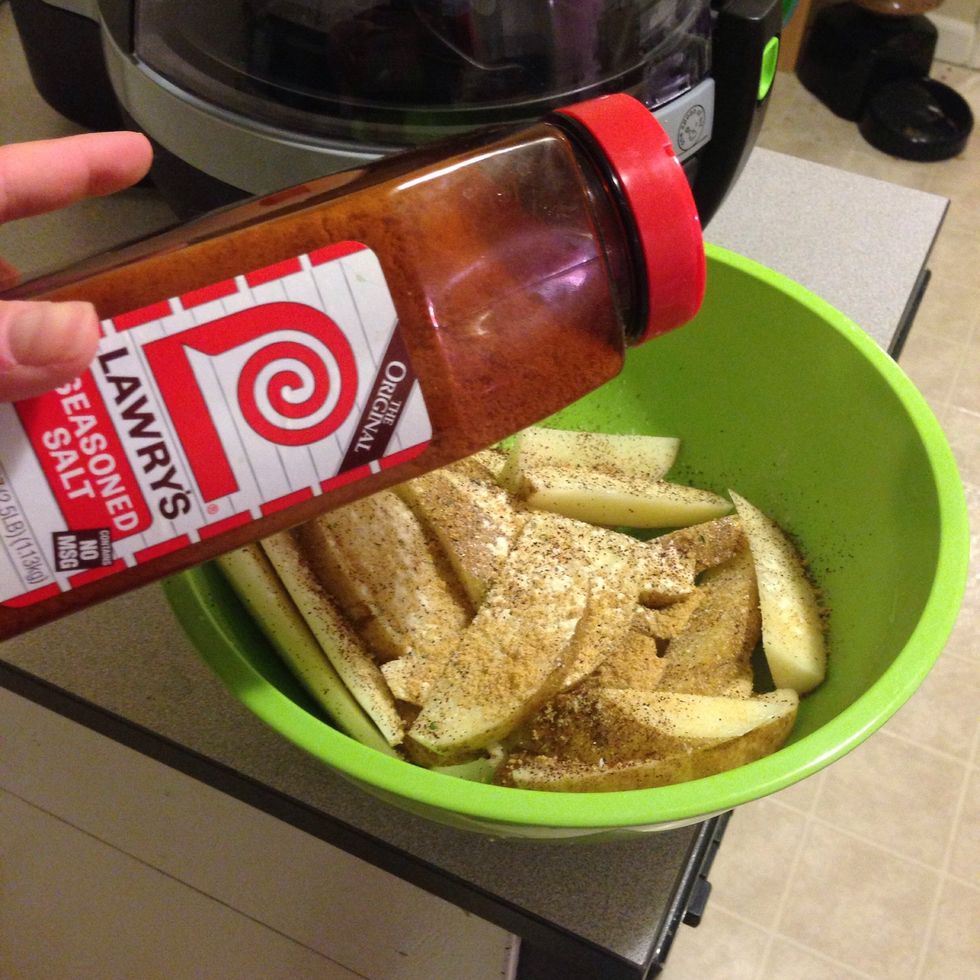 Sprinkle with 1/2 tsp of seasoning salt.
Sprinkle with 2 tsp of paprika.
Stir the potatoes. I added in onions to the initial mixture but they cook much faster. I would add them in about 20 mins into cooking.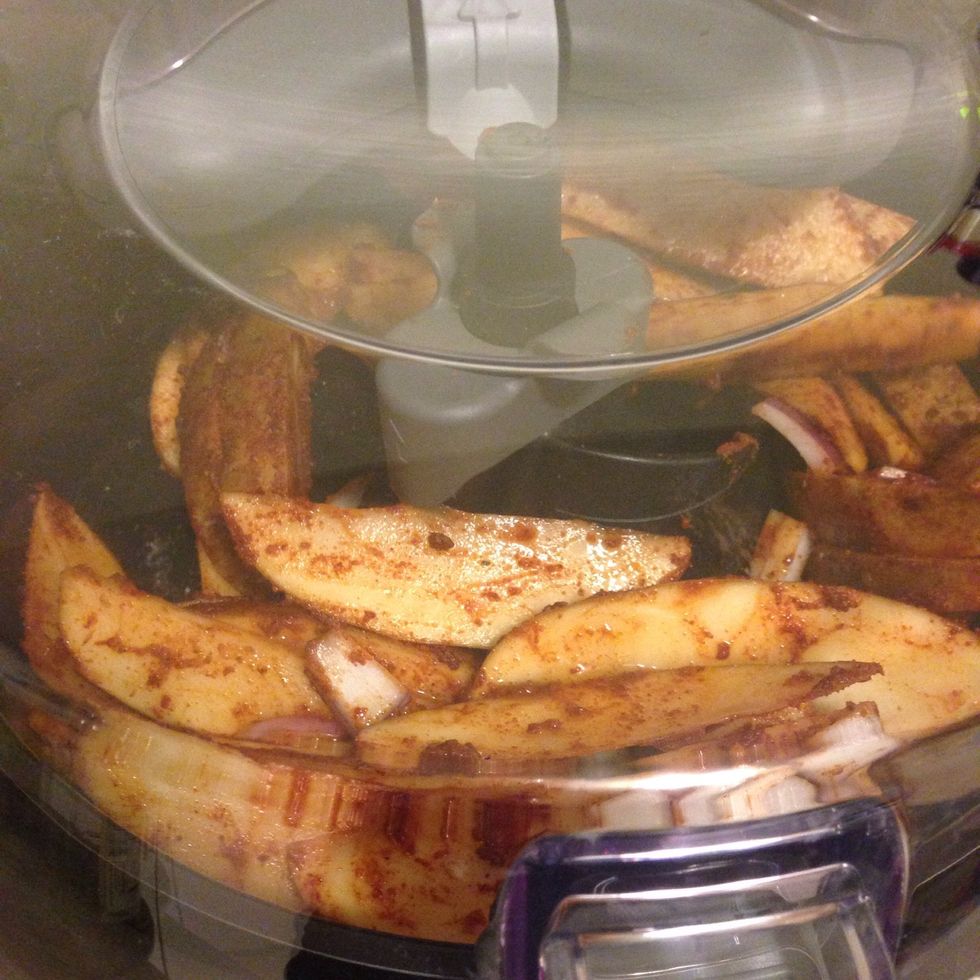 Put the potatoes and 1-2 tbsp of olive oil in your actifry for 40-45 minutes. You could also put this in the oven at 400 Fahrenheit for the same time. Make sure you stir every 10 mins or so.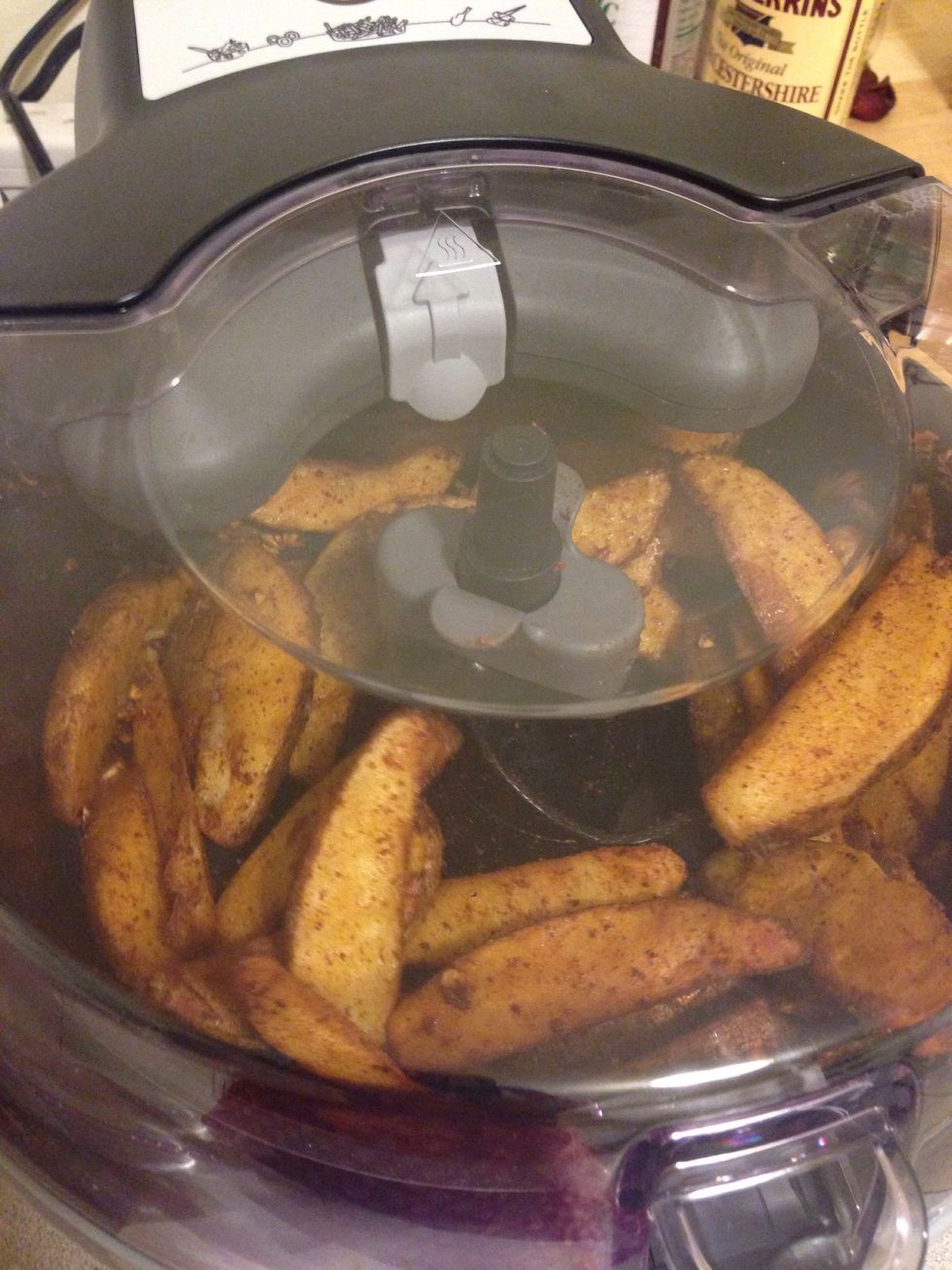 Yum! Potatoes are halfway done. This is a good time to add onions and garlic if desired.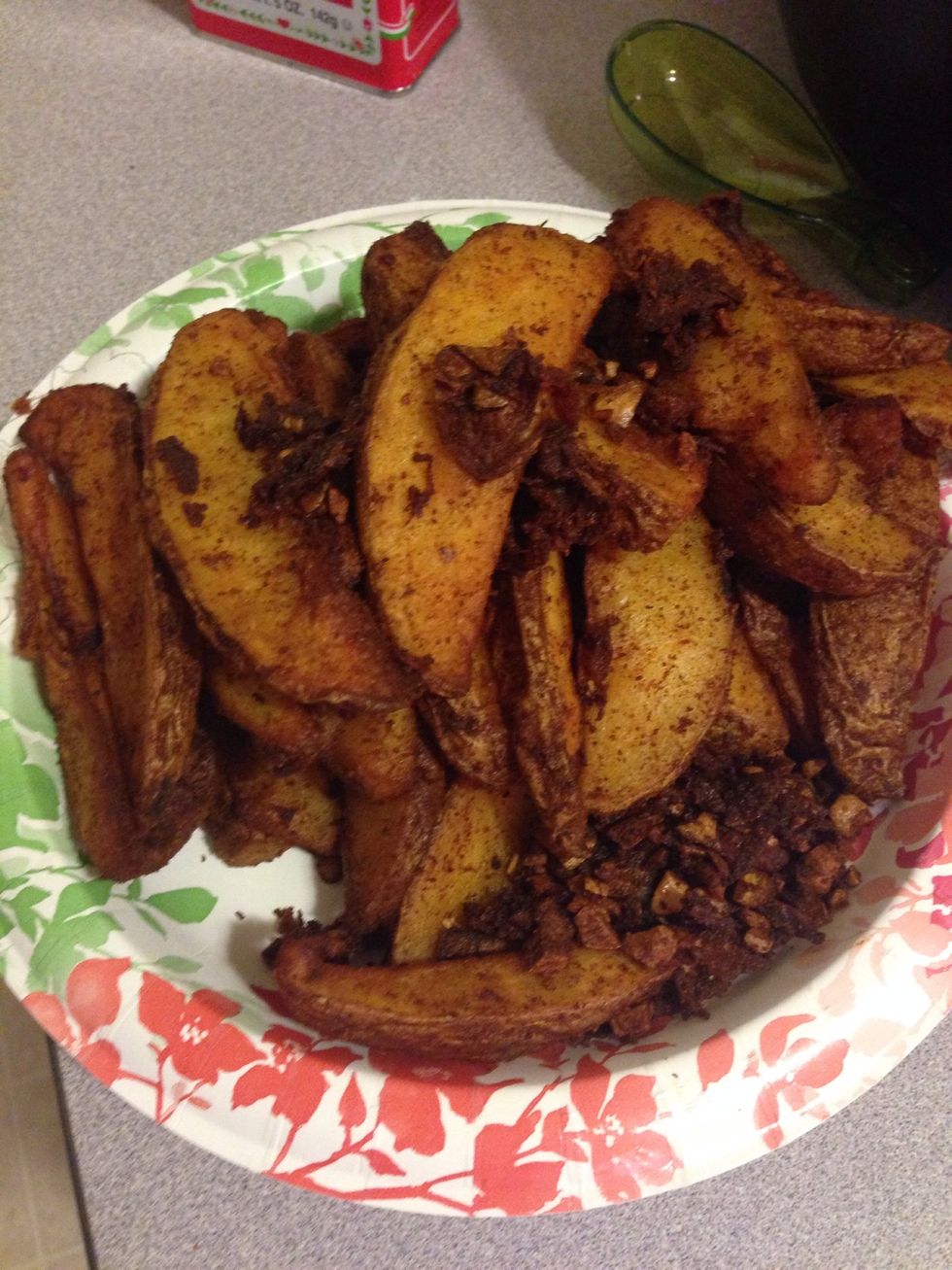 Yum! Look at all of those delicious potatoes.
Serve with your favorite main dish and enjoy. Yum! Steak and potatoes.
3.0 Potatoes, wedged
1/2tsp Garlic salt
1/2tsp Onion powder
1.0tsp Garlic powder
1/2tsp Chili powder
1/2tsp Seasoning salt
2.0tsp Paprika
1/4 Onions, chopped
5.0 Garlic cloves, minced (optional)
1/2Tbsp Olive oil
Geeky Kalamity
A nerdy lady that likes to cook. I usually throw ingredients together and it turns out great. :) Ive made it a personal goal to cook everything on the grill.