These tacos are a family favorite. I learned the recipe from my Dad many years ago. Mexican restaurants will call these picadillo tacos, but my husband calls them potato tacos.
13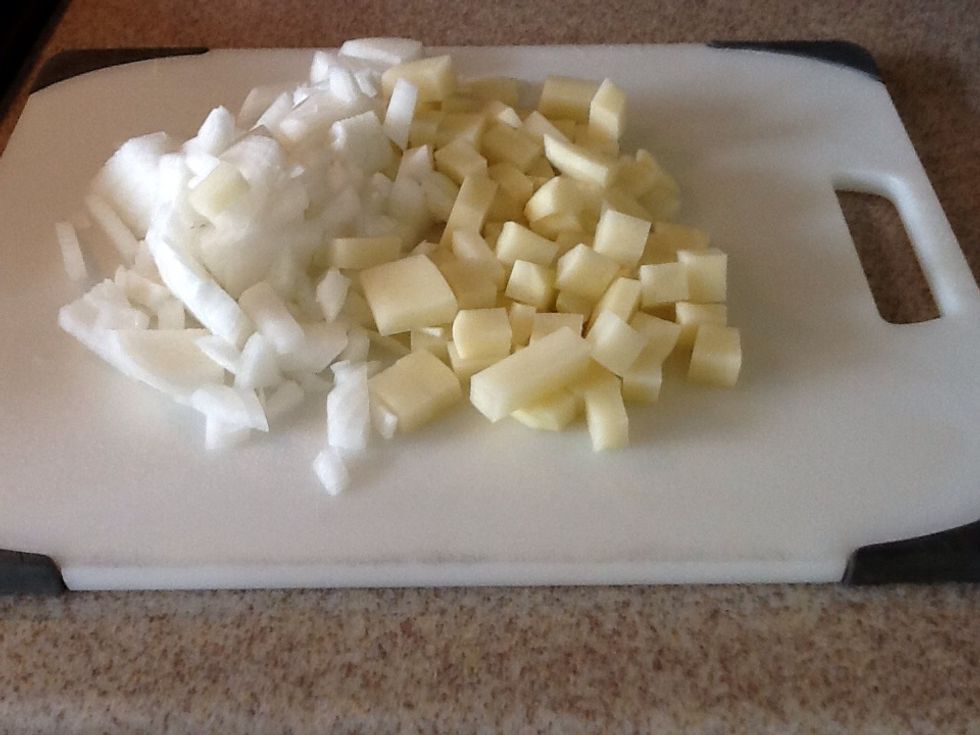 Dice the potato and the onion while you preheat a large frying pan on medium heat.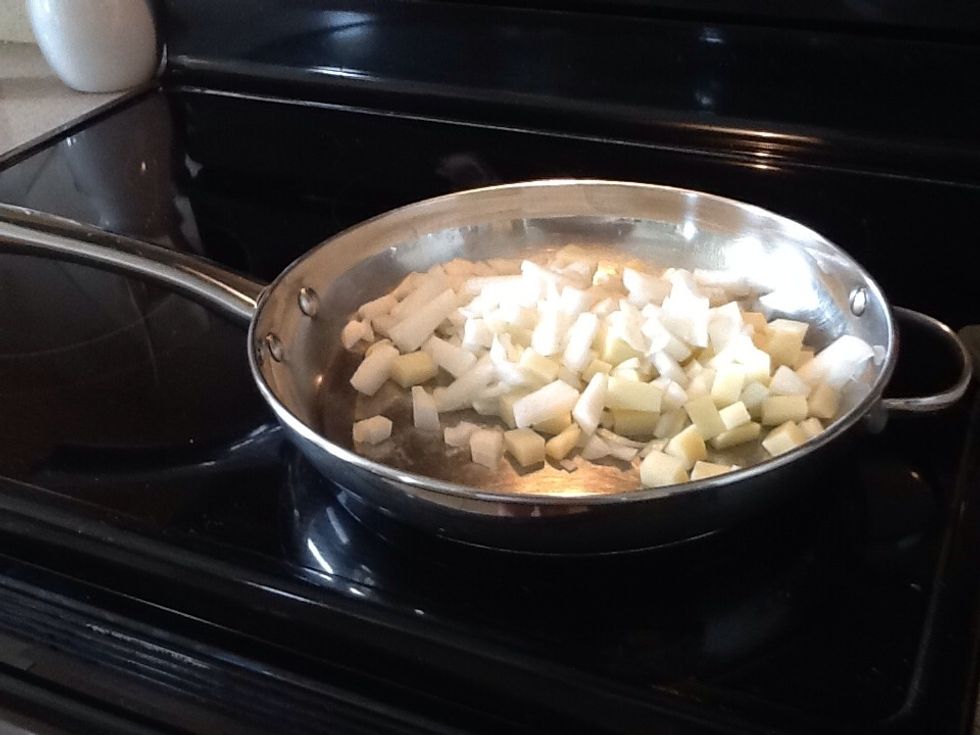 Add the onion and potato to the preheated pan. I don't use any oils, since the meat will have enough fat for the dish. You may add a little salt to get the onion to start sweating.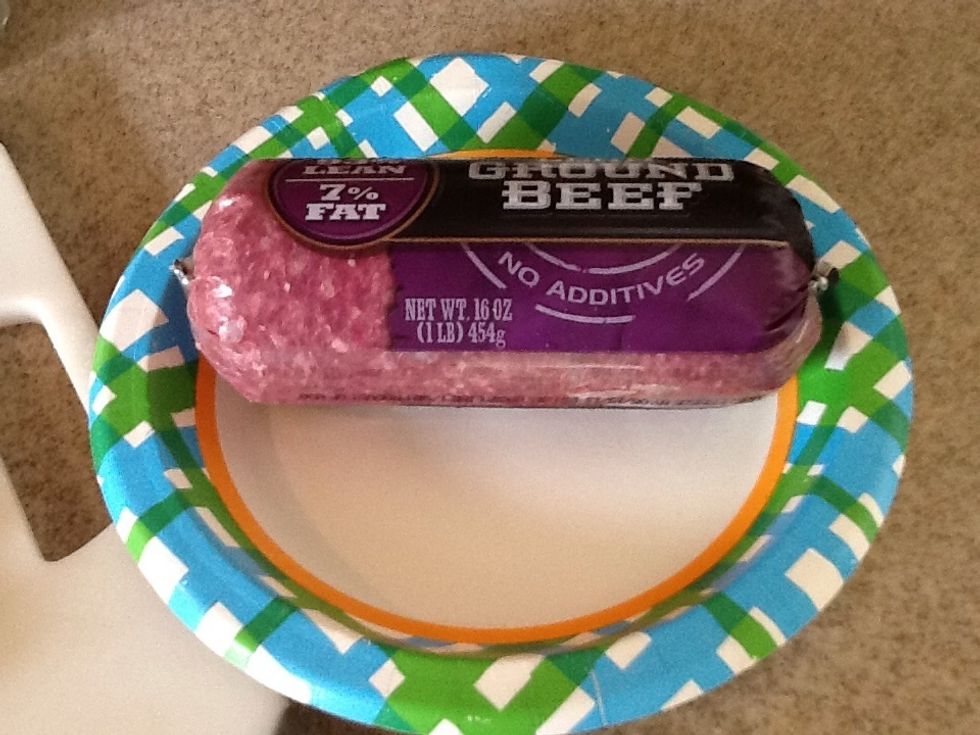 I use lean meat, since I don't like a lot of fat. You can use fattier choices if you like.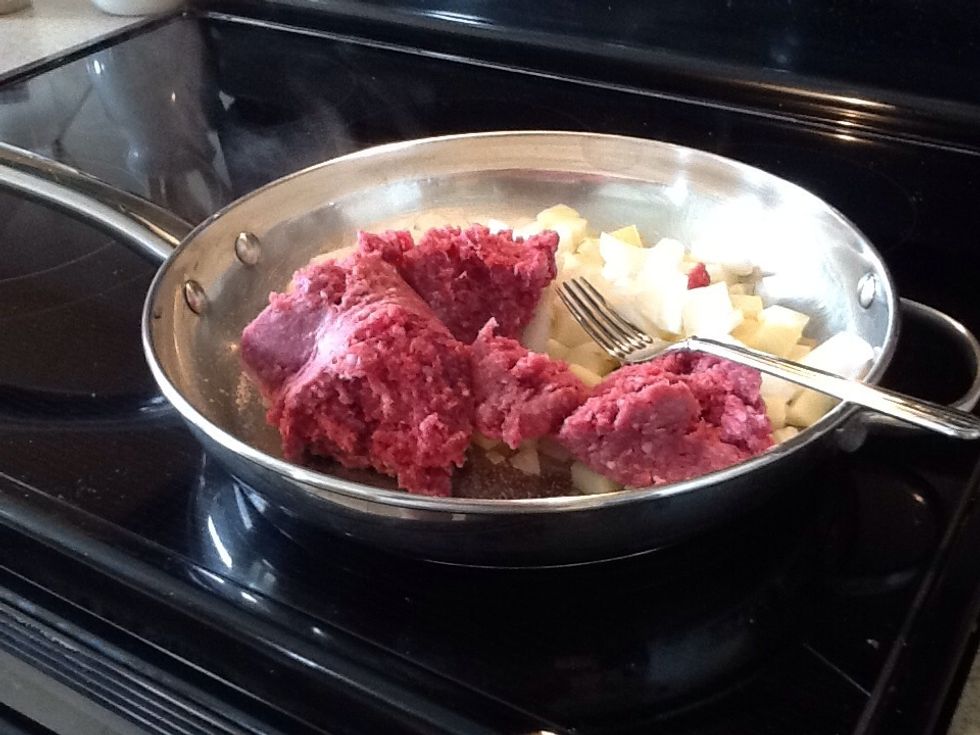 Add the meat to the onion and potato. Start "mushing" it all together. Add salt and pepper to you liking.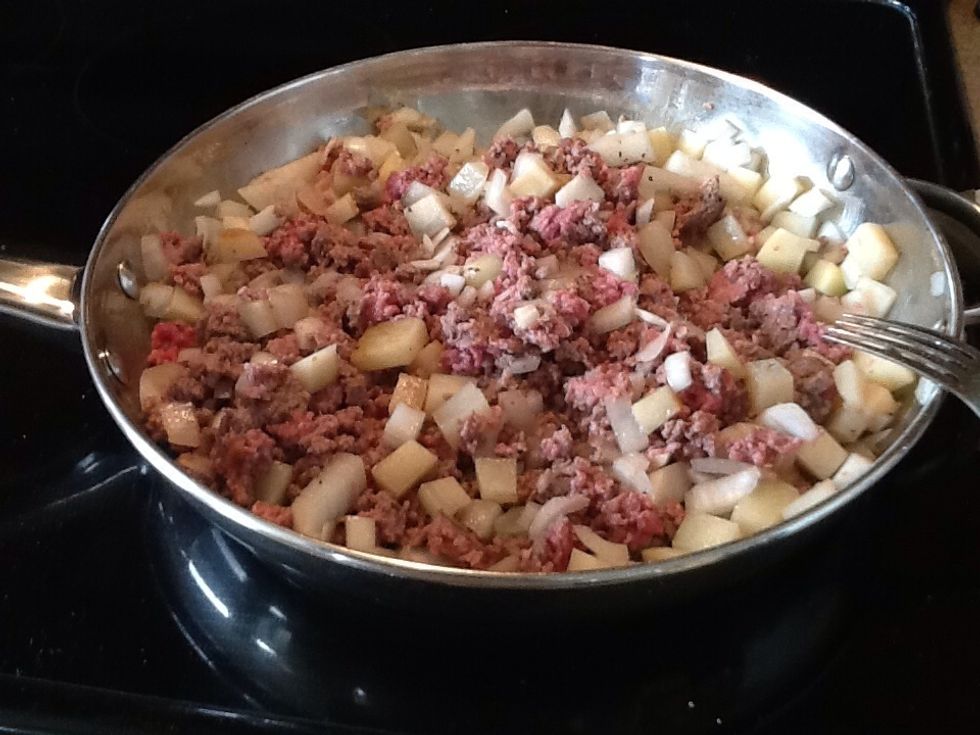 When you get it all mushed together, it will look like this. You can see the onion and potato pieces are already cooking up nicely. Cooking the onion like this will add more flavor to the meat.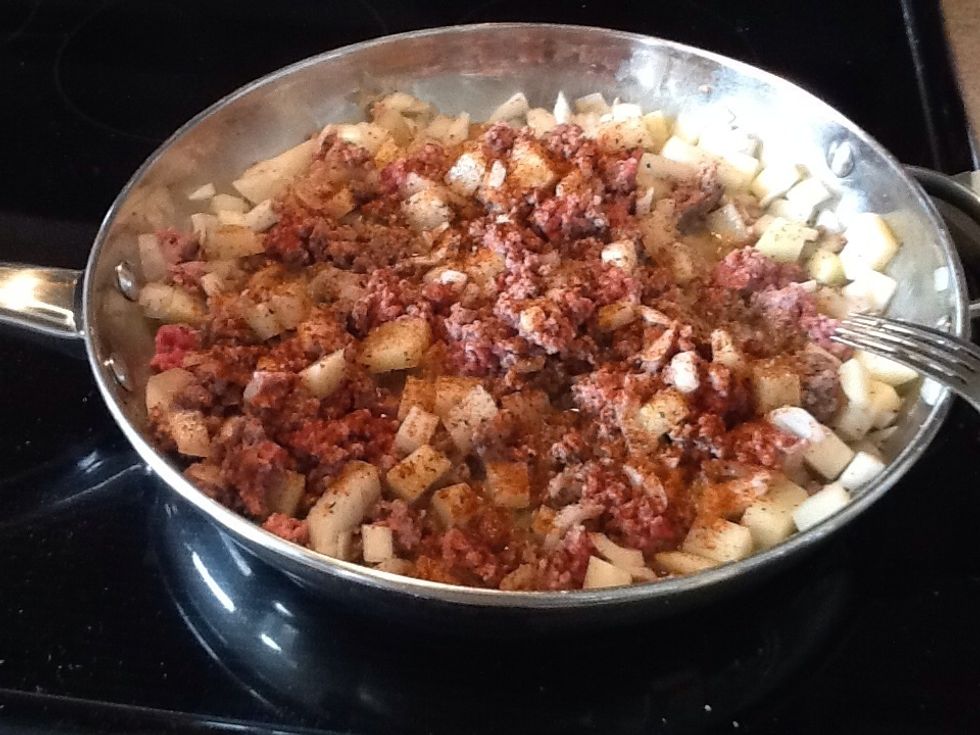 Now is when I like to add the chili powder. Sprinkle it on top to get a nice color all over. I usually used between a half tablespoon and a full tablespoon.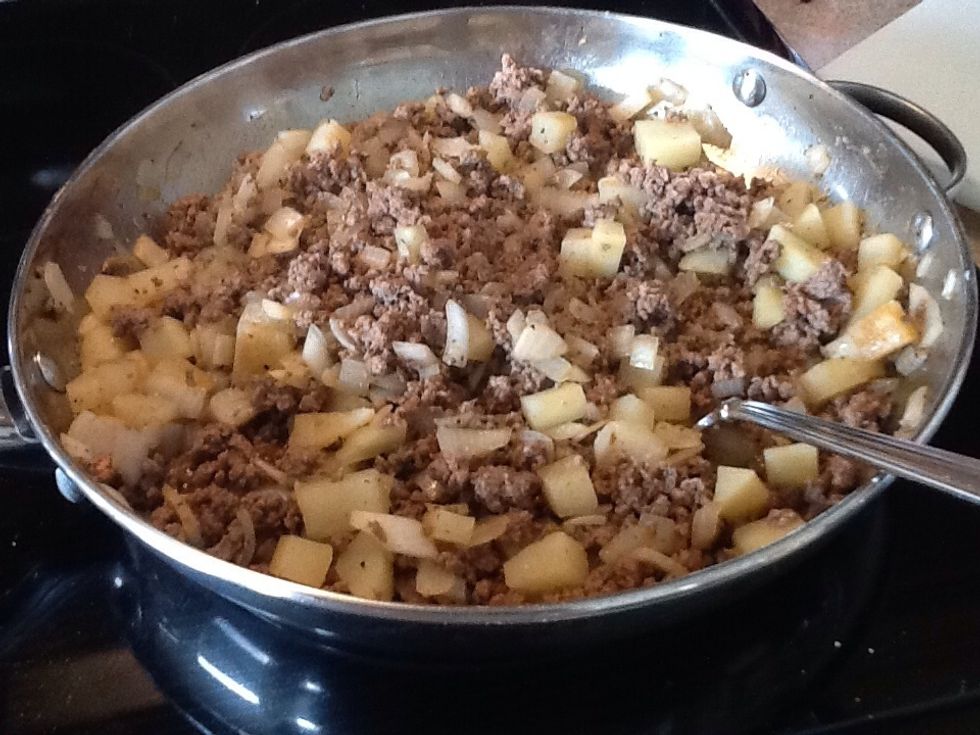 Once the meat is nice and browned, and the onions are pretty well cooked, the potatoes will still need to cook some more. This is what you want to see before you proceed to the next step.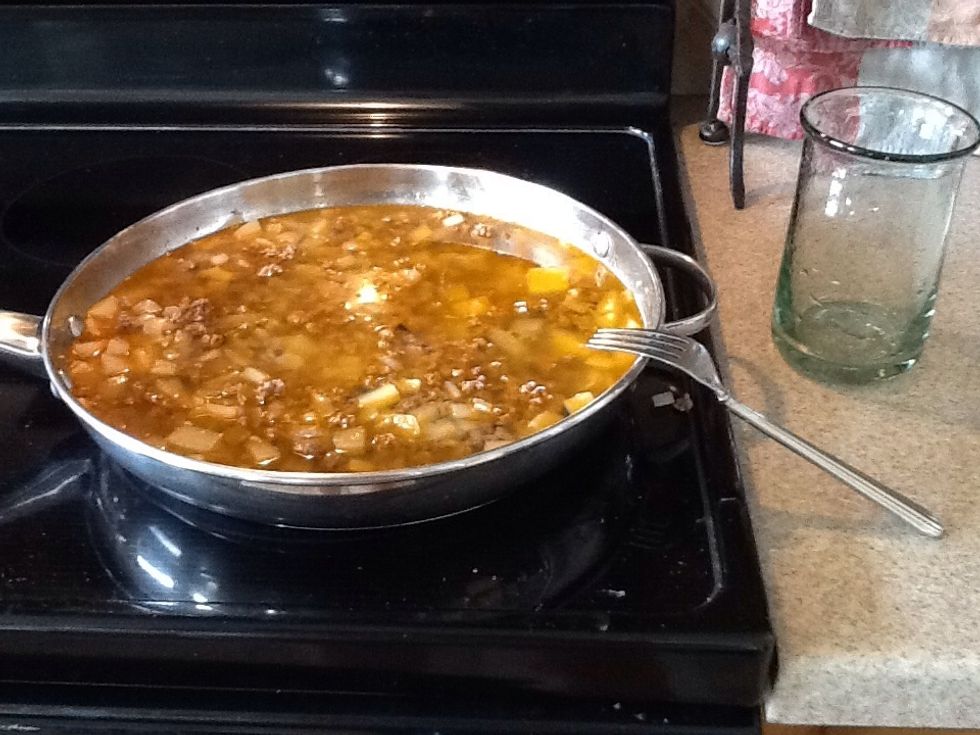 Add water to the pan. You will need to cover all of the meat, onions, and potatoes. See the nice color the chili powder makes this dish?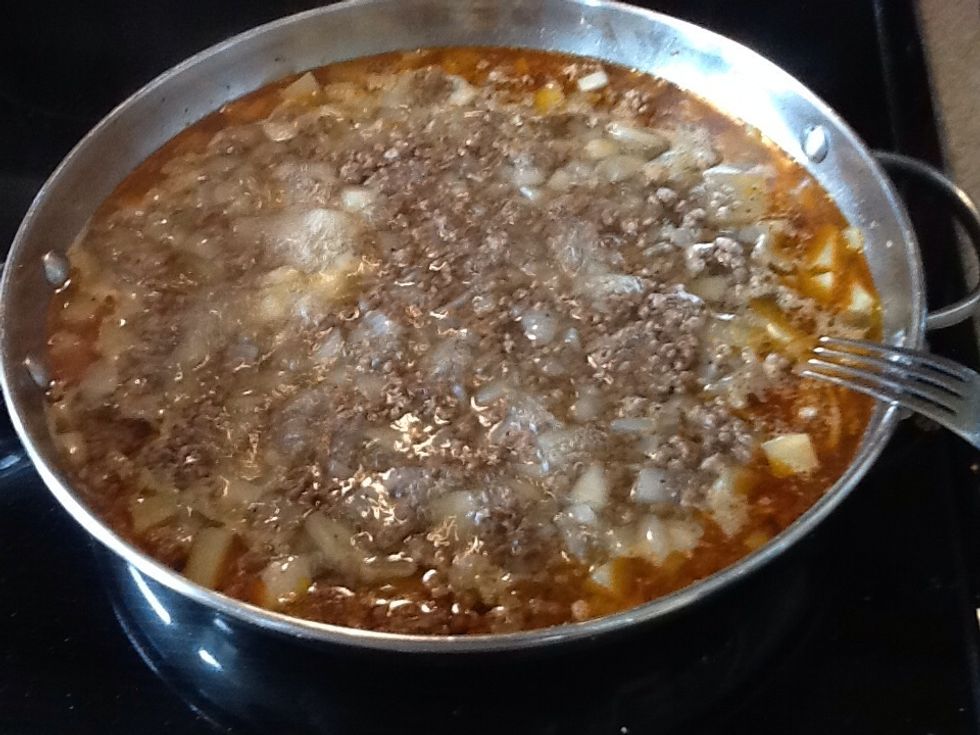 Keep the pan on medium to medium-high heat. It will come to a boil. Don't stir, don't reduce the heat. This will continue for 15-30 minutes, depending on the amount in the pan.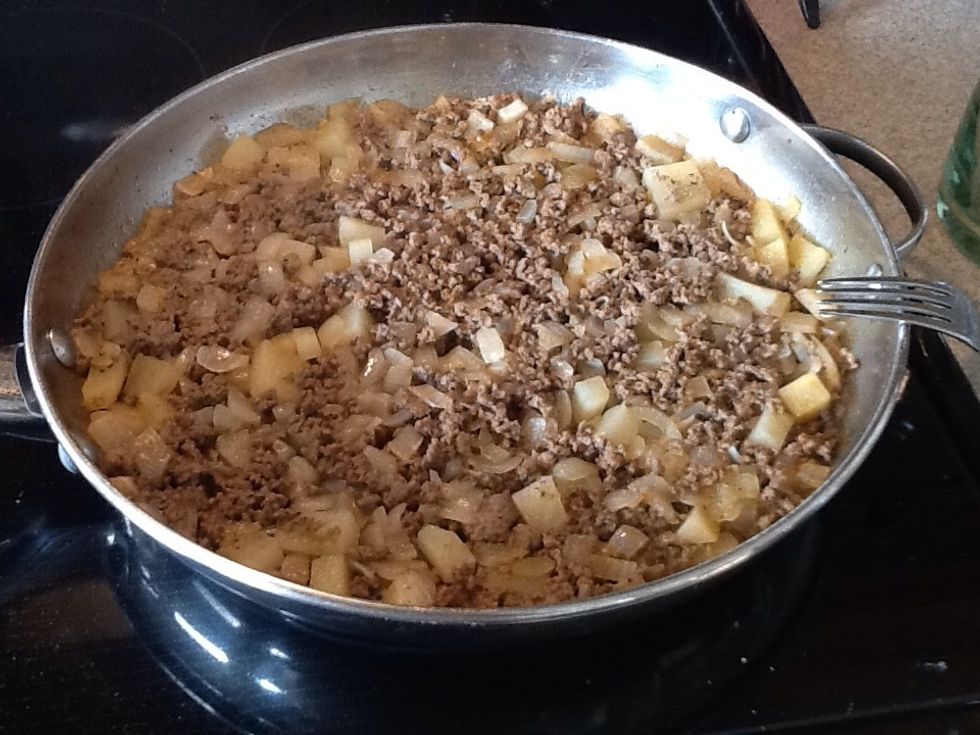 Once it all boils down, this is what you get! You can add more chili powder before you stir this, but it is not necessary. Look at those onions and how they browned up! The potatoes are perfect.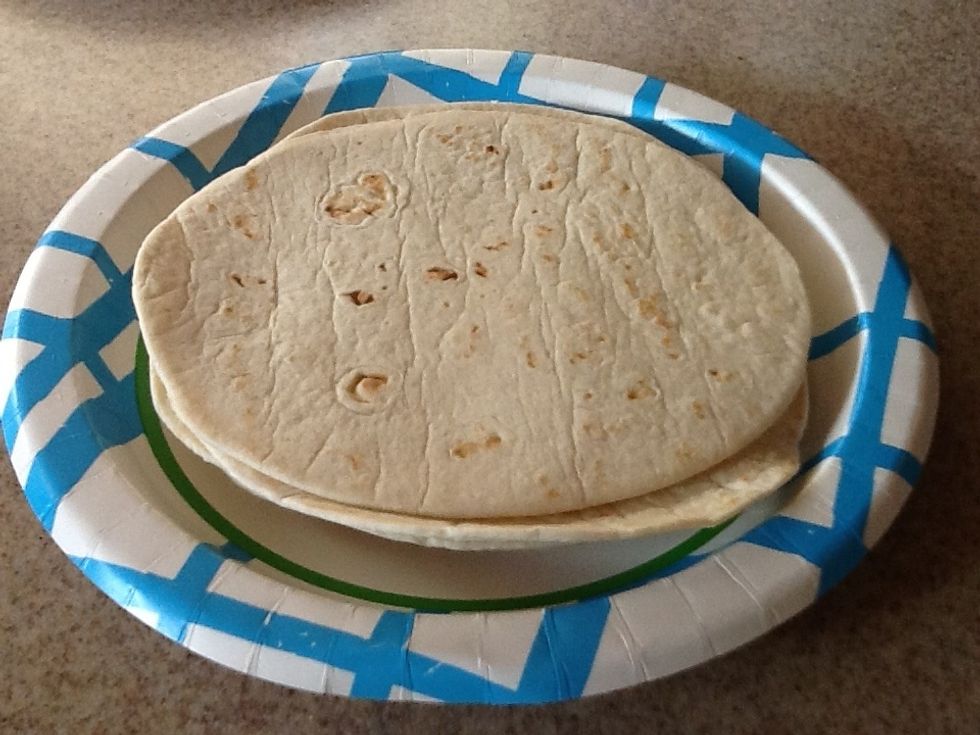 Make sure your tortillas are warmed and softened. I use flour, but you can use corn tortillas if you like. Homemade are even better.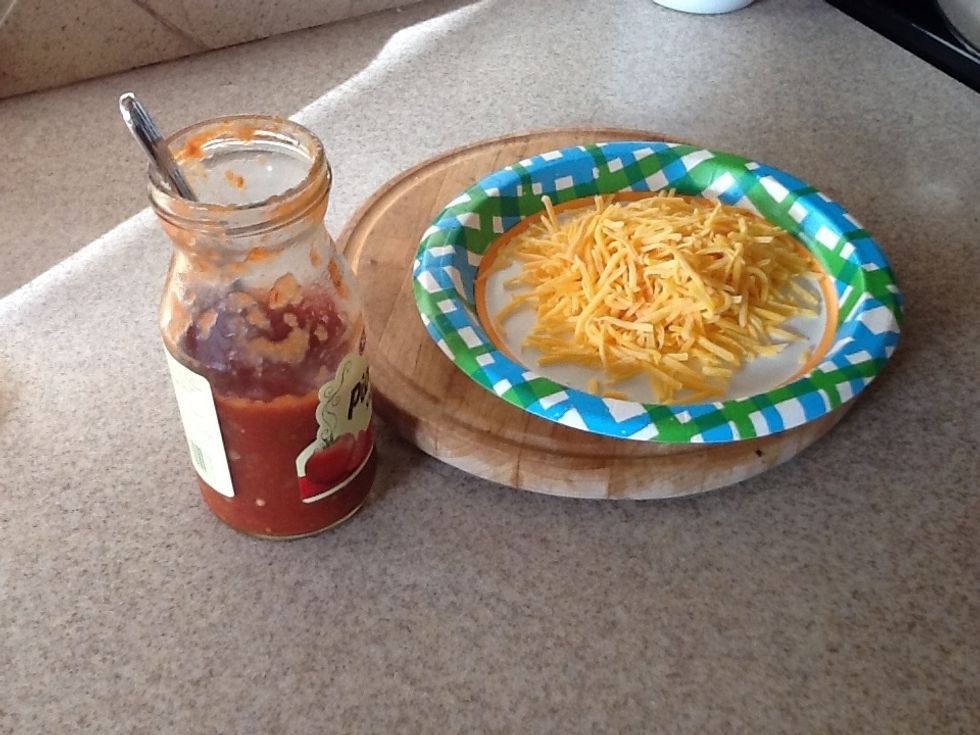 Salsa and cheese are not necessary, but they sure do make the tacos taste yummier.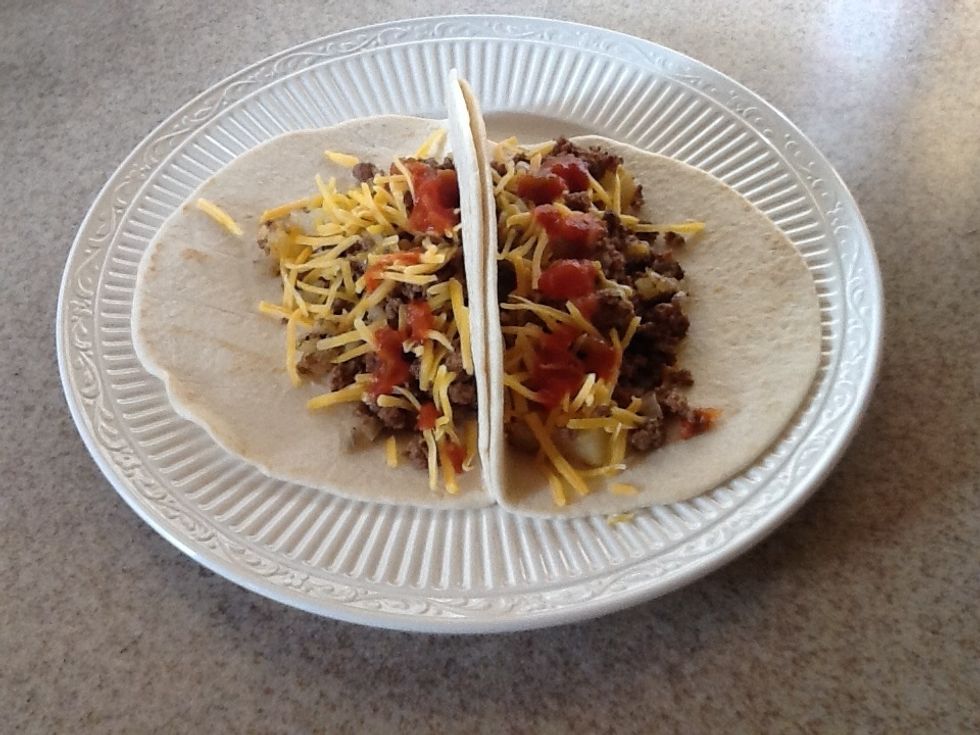 The finished product. On the tortilla, put a big spoonful of the meat, onions, and potatoes mixture, then add a little cheese and salsa.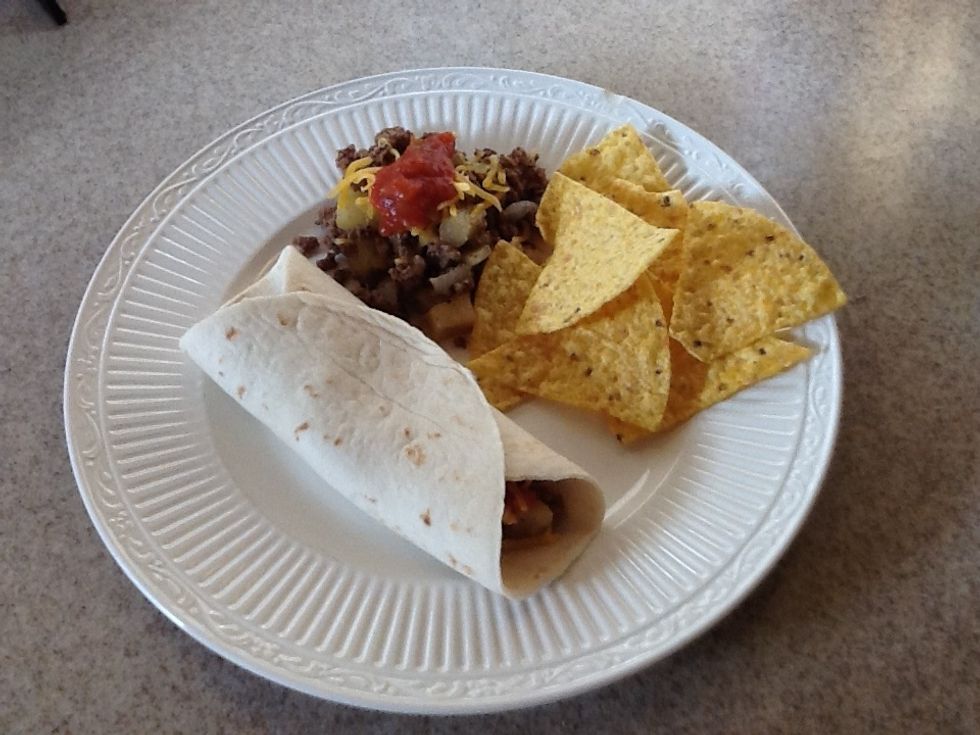 You can also have some of the mixture with salsa and cheese by itself, or with your favorite tortilla chip. That's my favorite.
This is a dish that is sure to impress your family. It makes great breakfast tacos for the next morning...that is, if there happen to be any leftovers. ENJOY!
1.0lb Ground beef
1.0 Potato
1.0 Onion
Salt
Pepper
Chili powder
Water
Shredded cheese (Colby or Monterrey Jack)
Salsa