How to cook potato patties
This is a delicious and filling snack I sometimes enjoy in the evening !!!
27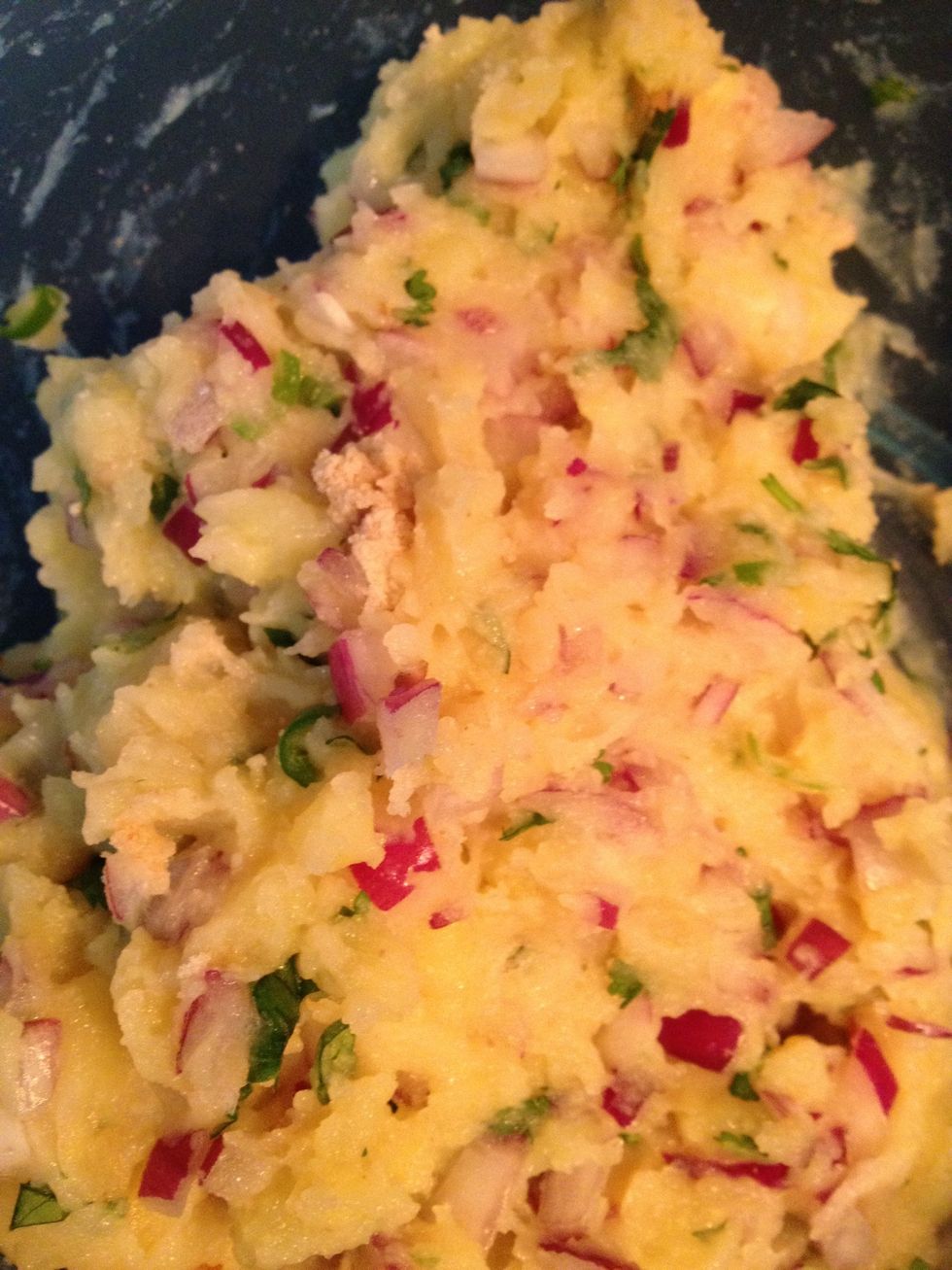 Mix the ingredients together except oil and corn flour . Don't mash the potatoes too much as they loose there nice texture and become really sticky.
If using lime juice instead of dry mango powder just squeeze in a little. Taste and check the seasoning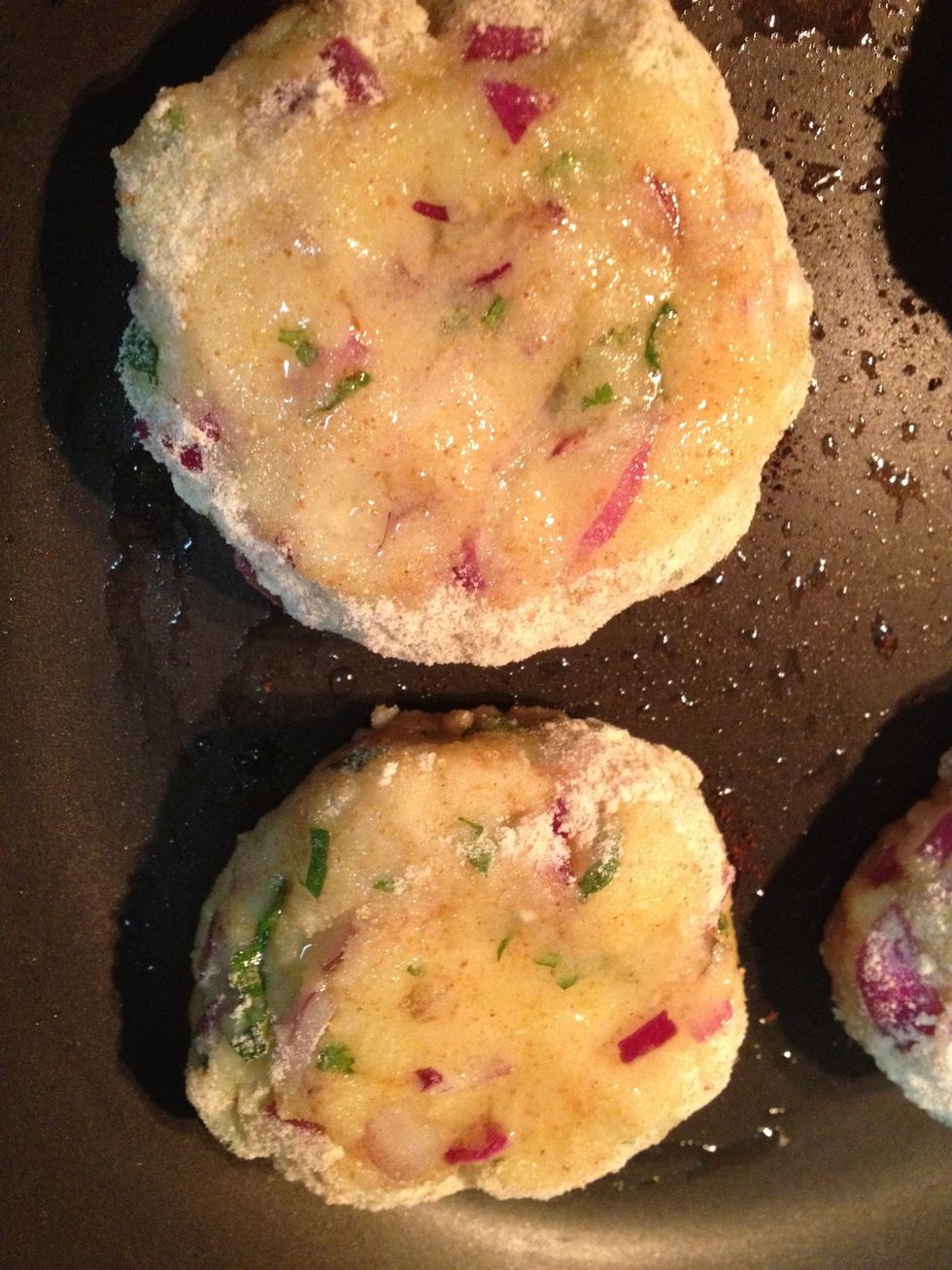 Make a patty coat corn flour or bread crumbs onto it. Drizzle oil in a pan and when it's hot start cooking the patty on a medium flame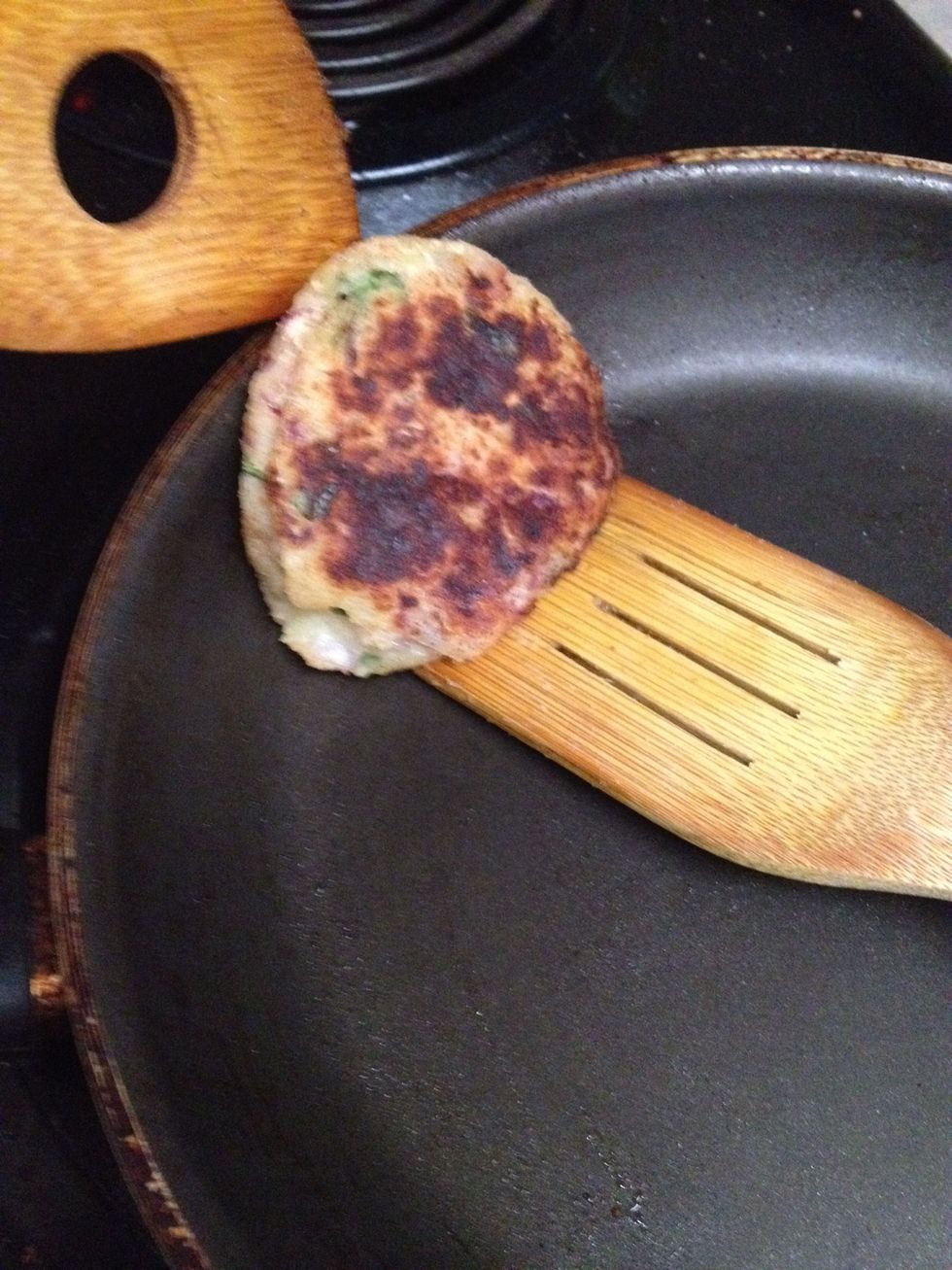 Cook till you get a nice brown color in each side. It takes approx 2 mins on each side. If not using tongs to turn. Push it onto the side raise it to the corner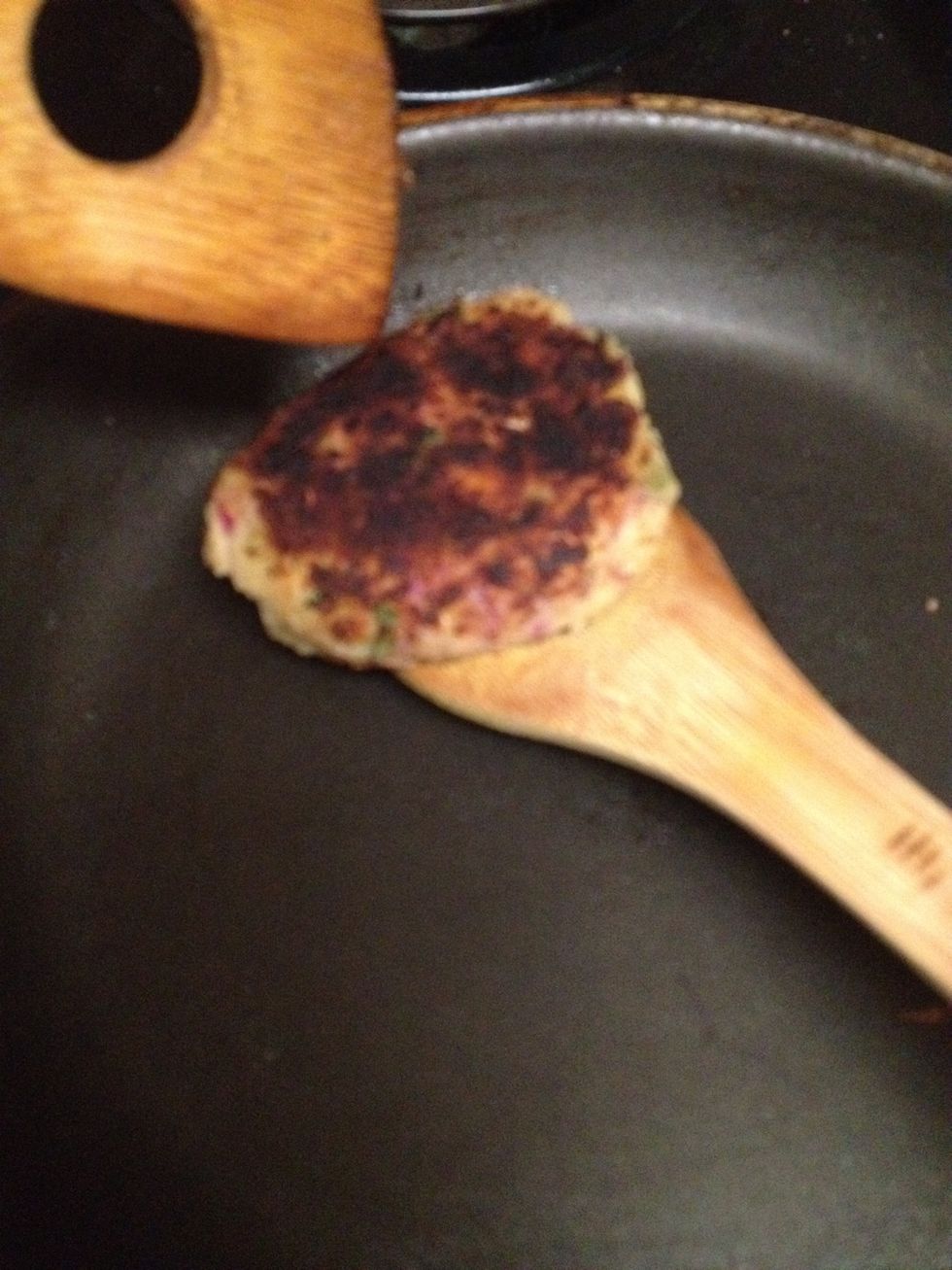 Take another spatula and turn it in the spatula in the pan and cook for another 2 mins or till done.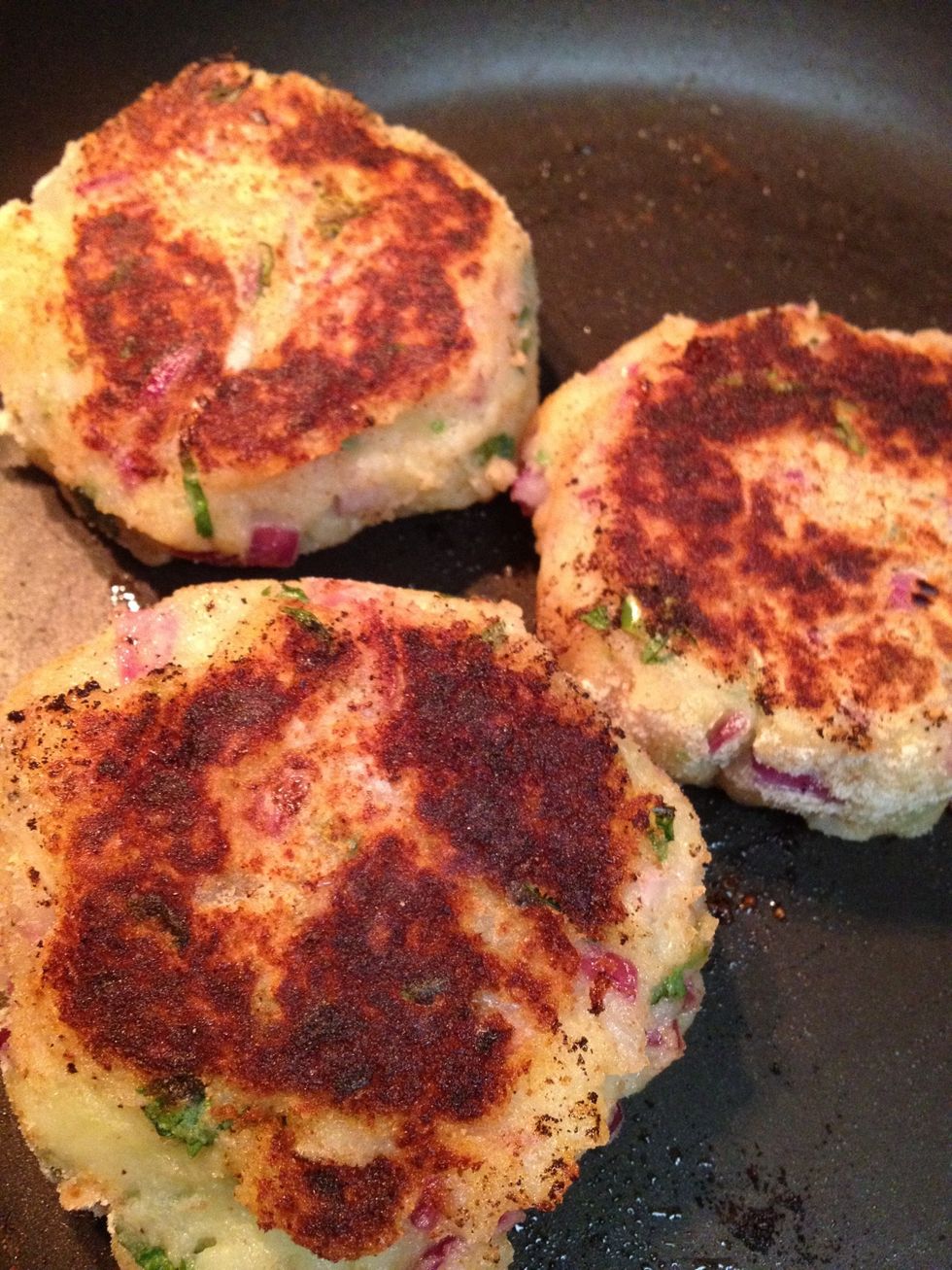 Ta da its done! These are really filling very soft on the inside with a yummy brown crust. You can use this as a slider in a sandwich or just serve this star hot with some plain cool yogurt. Enjoy!!!
You can also make a small balls of this filling and dip it into a well seasoned batter and deep fry it. These fritters taste amazing!!!
4.0 Large potatoes boiled and pealed
2.0 Chopped green chillies
1/2 Cup chopped onion
1/2 Tsp dry mango powder or some lemon juice
Salt to taste
Corn flour or bread crumbs for coating
Vegetable oil