How to cook potato eggplant fry
Easy quick and tasty dry curry with just a little oil and light spices served with a side of roti or any Indian bread
13
Cut potatoes in one inch cubes and eggplant in long slices and put it in salt water. Potatoes and eggplant won't turn black.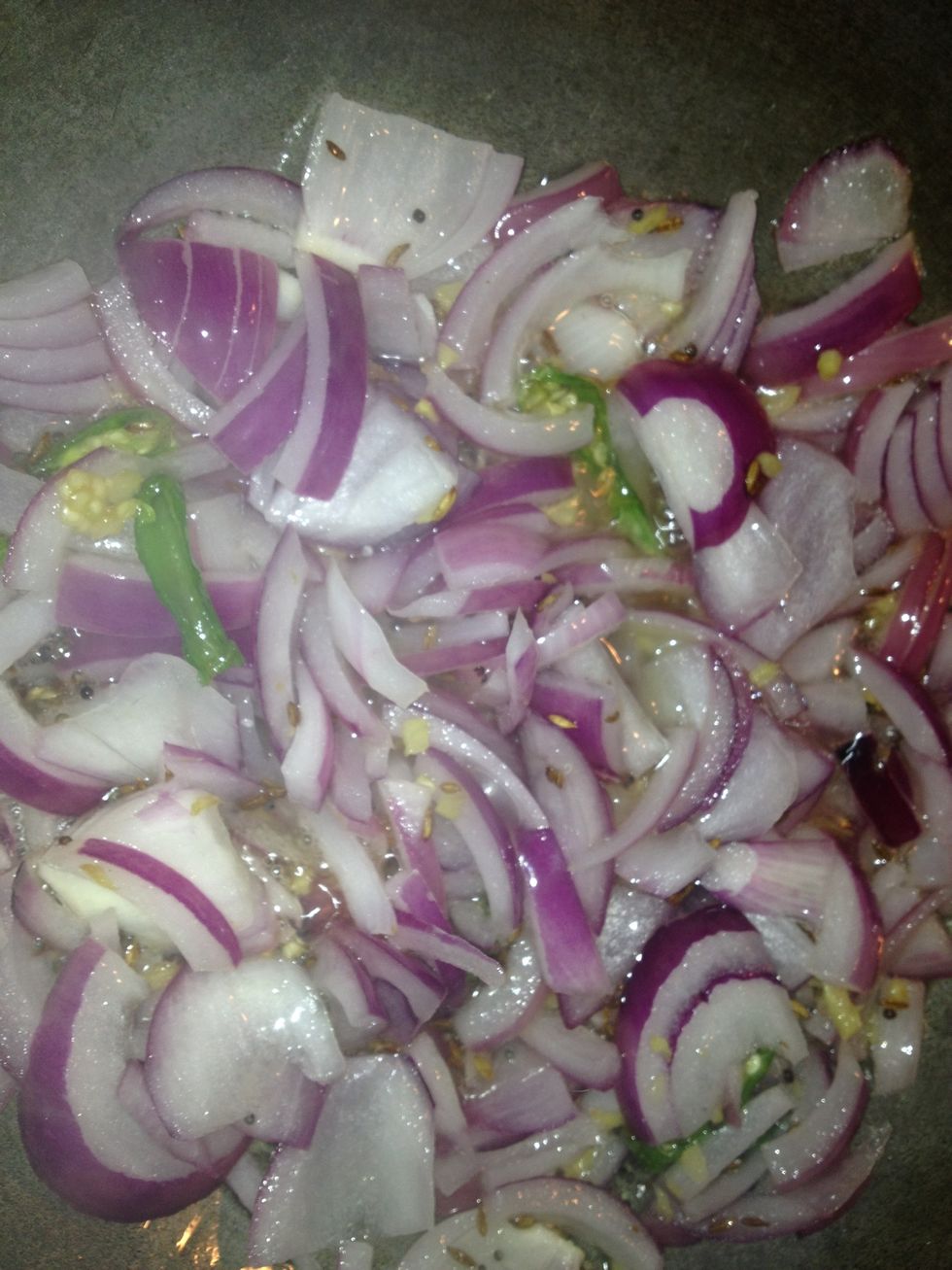 Heat oil in a pan add mustard seeds when they start to splutter add cumin seeds green chilli onions and let them soften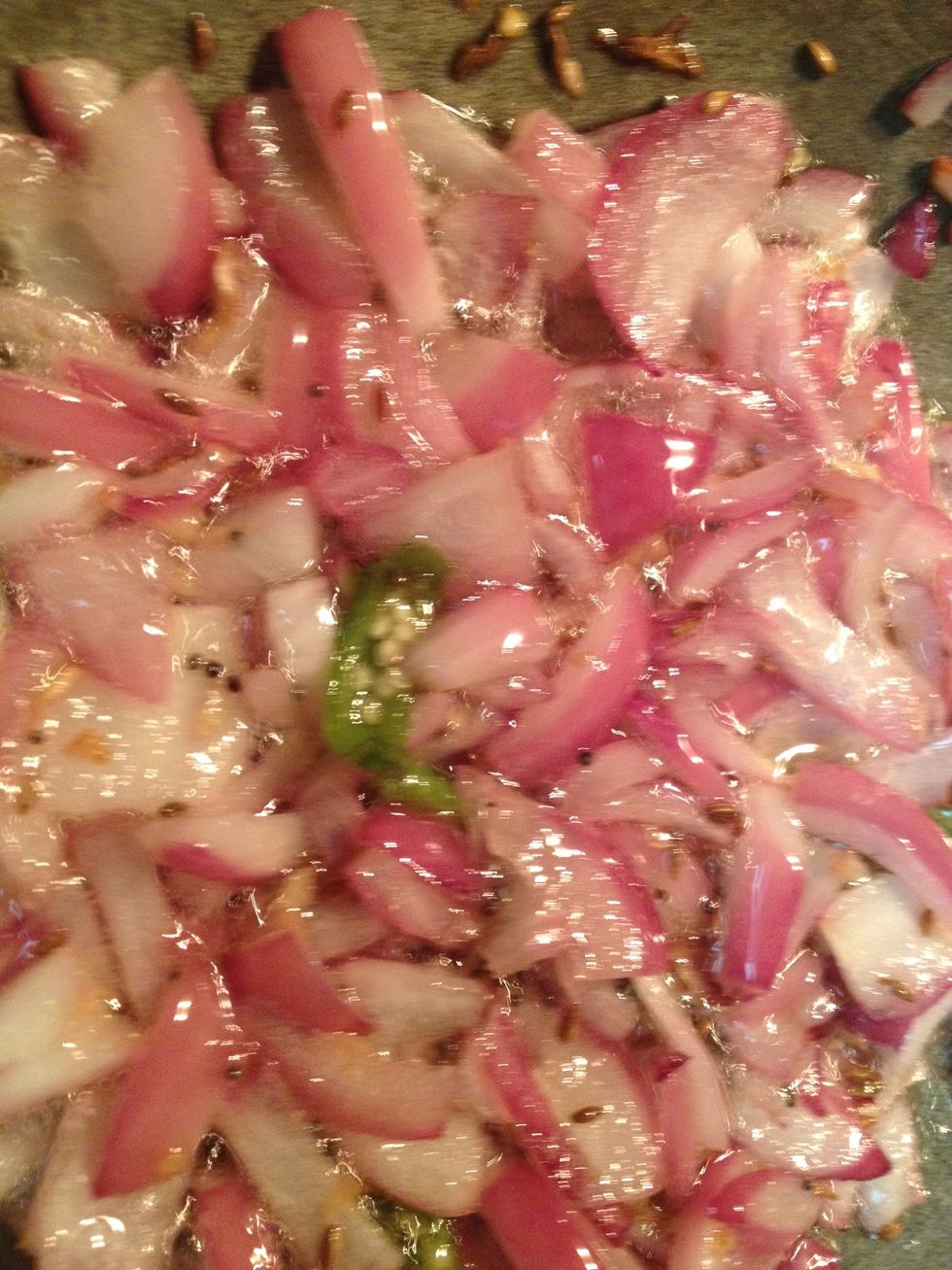 The onions are cooked and they should look like this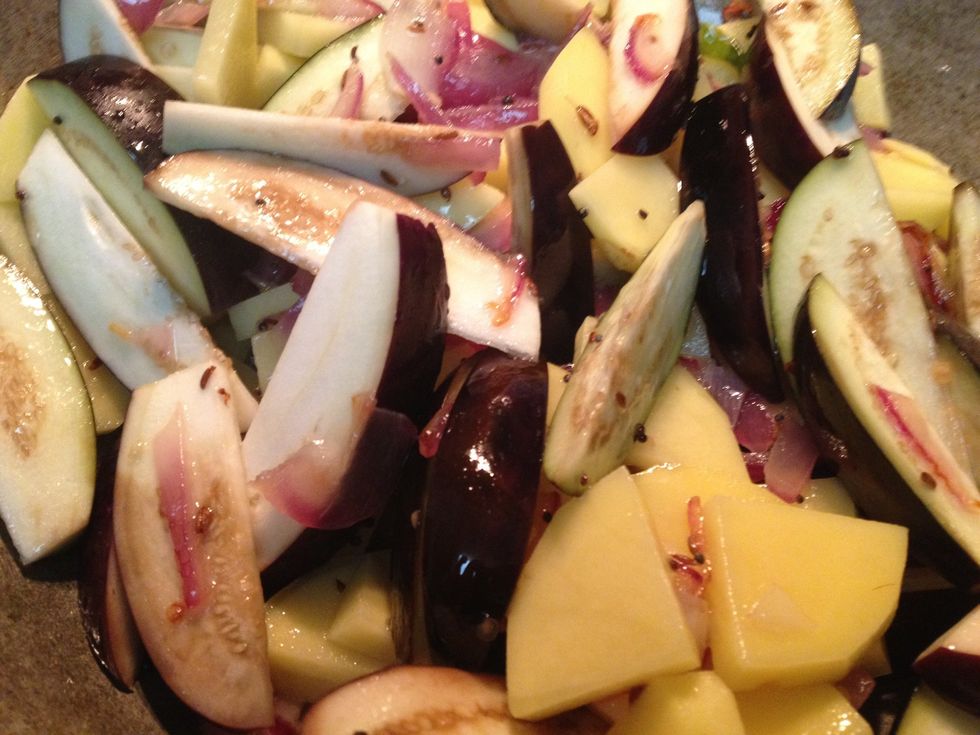 Now add potato and eggplant and mix it well cover with a lid and let it cook on a low flame for five minutes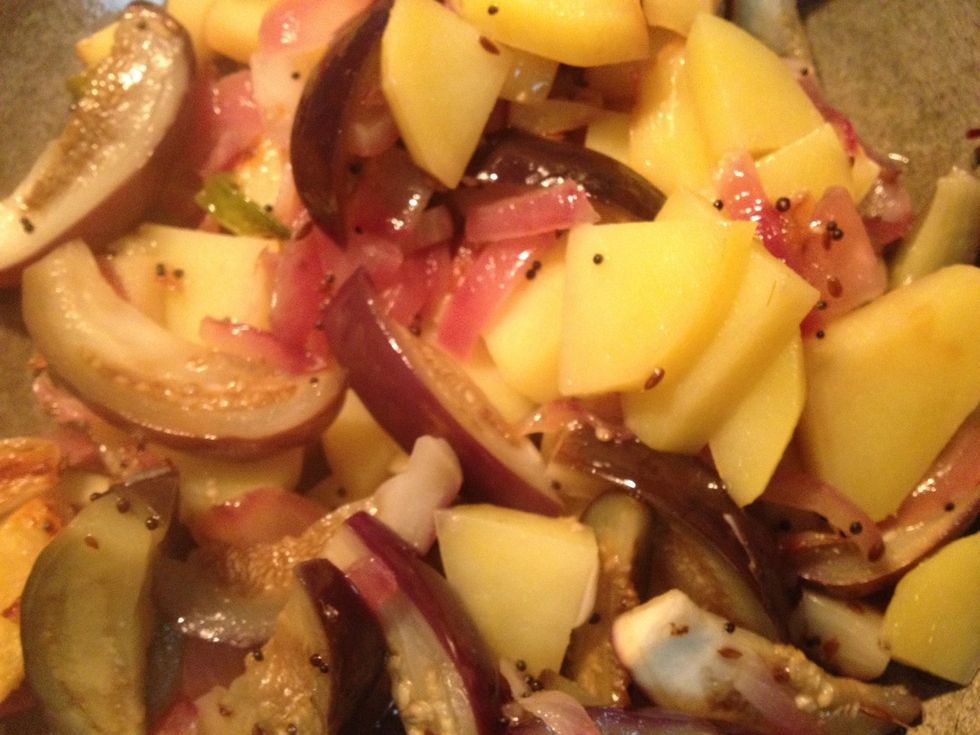 Mix this slowly without breaking the vegetables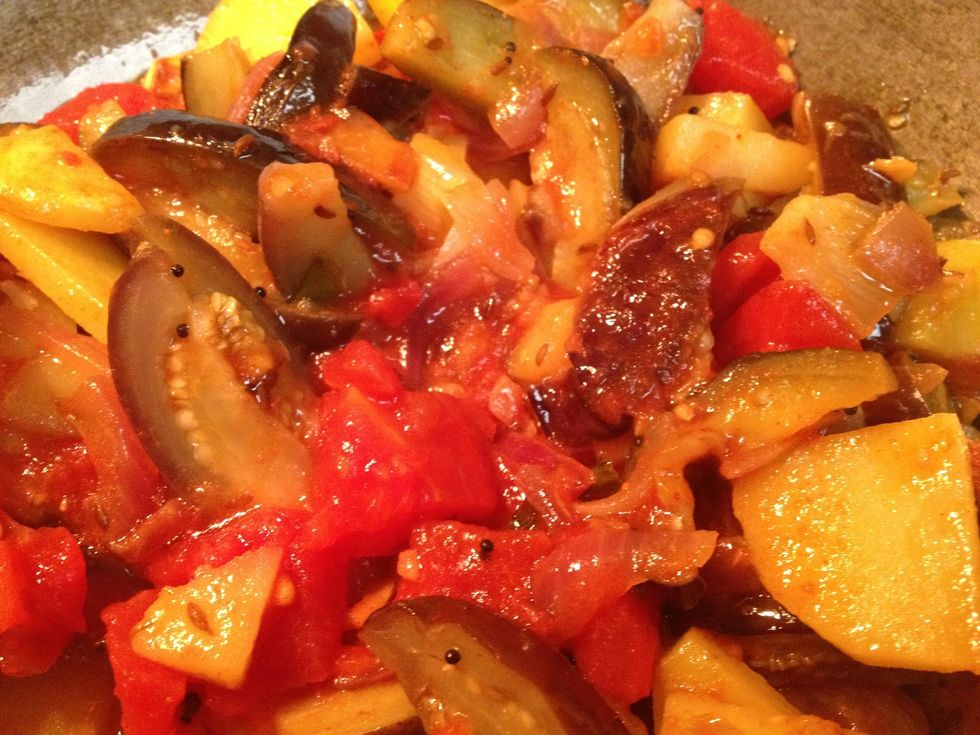 Add tomatoes, chilli powder, turmeric, coriander powder and mix . Now cover and cook for another 3-5 minutes till these are done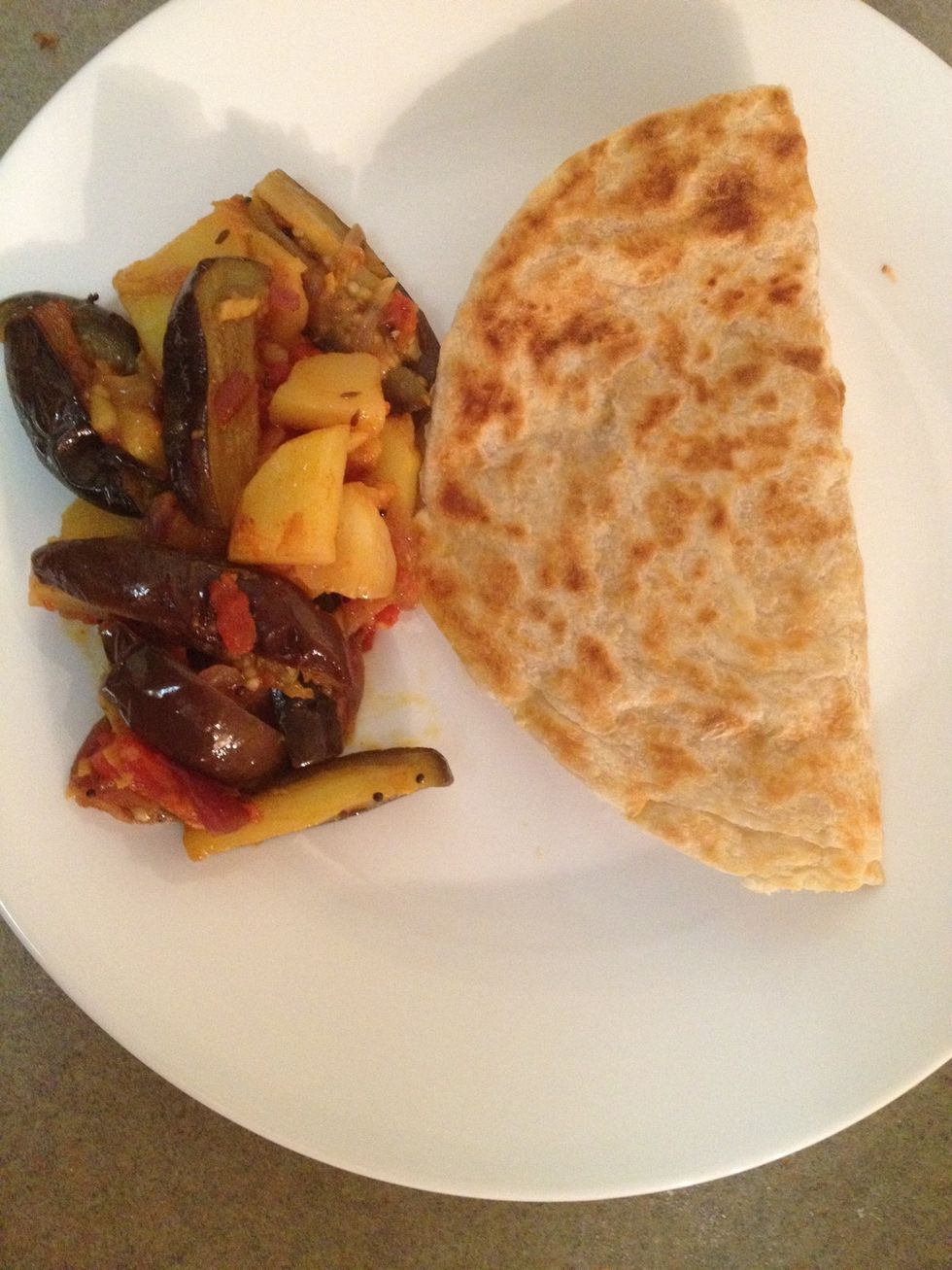 Serve it with a parantha or any other Indian bread. Enjoy!!!
2.0 Medium sizes potatos
5.0 Small Eggplant sliced
1/2 Large onion chopped
1.0 Large tomato chopped
1/4 Tsp mustard seeds
1/4 Tsp cumin seeds
1/4 Turmeric powder
1/4 Red chilli powder or paprika
1/4 Tsp coriander powder ( optional)
2.0 Green chillies sliced into half
1.0 Inch ginger finely chopped
2.0 Tbsp oil
Salt to taste