This is a fantastic fall soup. Should be served inside a pumpkin but I didn't have time.
7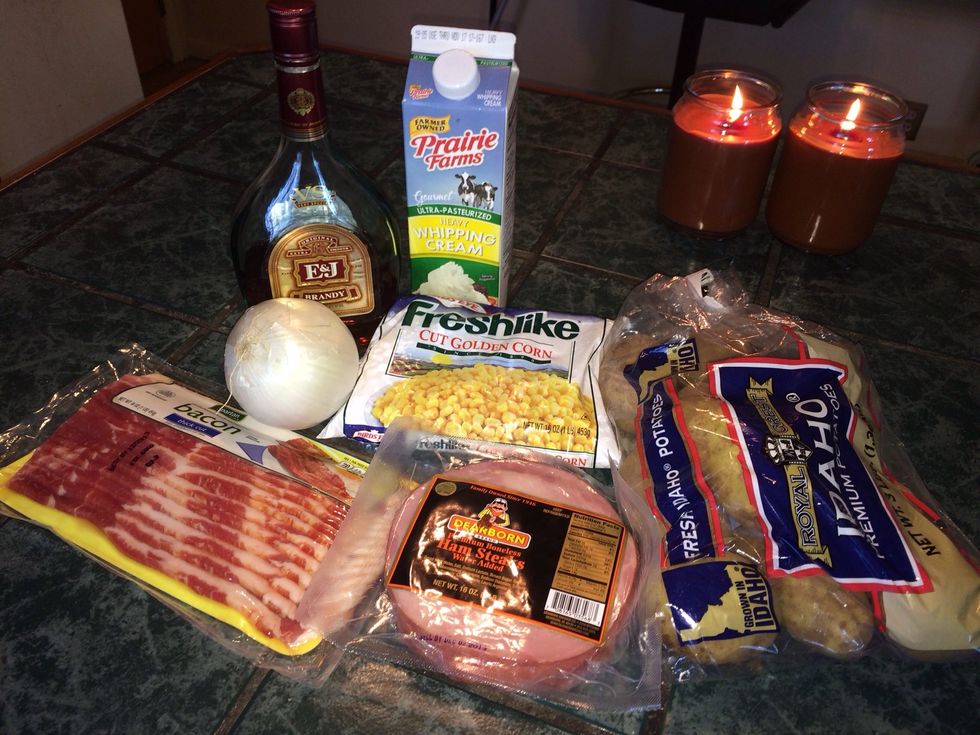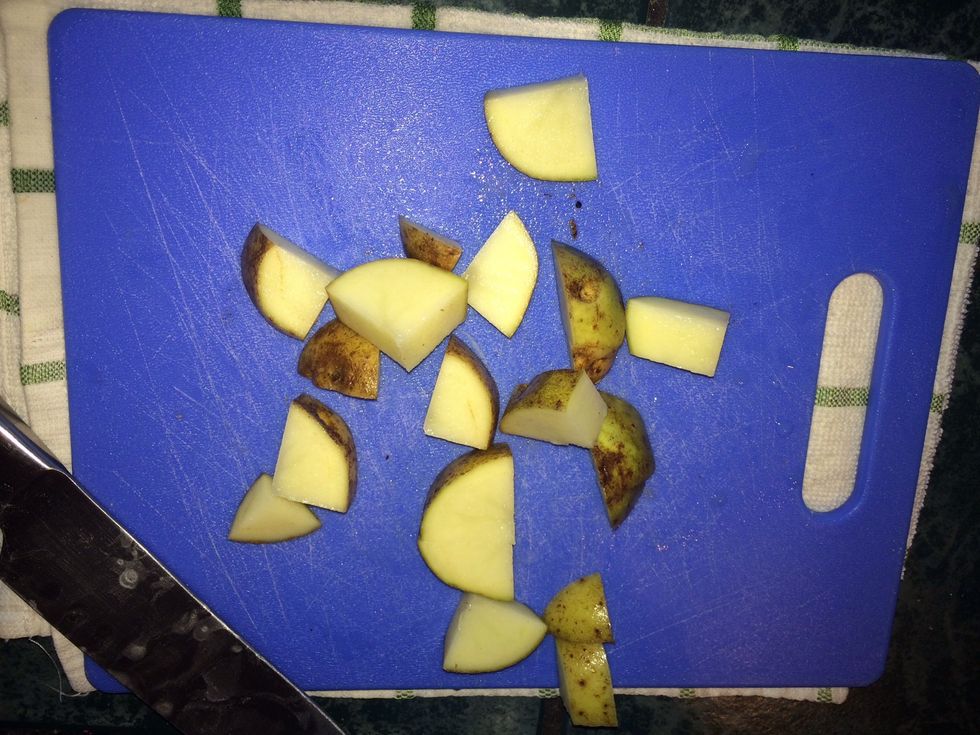 I left my potato skin on to help keep the shape of the chunks and because it's hard work peeling them!
Cut the bacon into little chunks and get into a big old pot on medium high heat.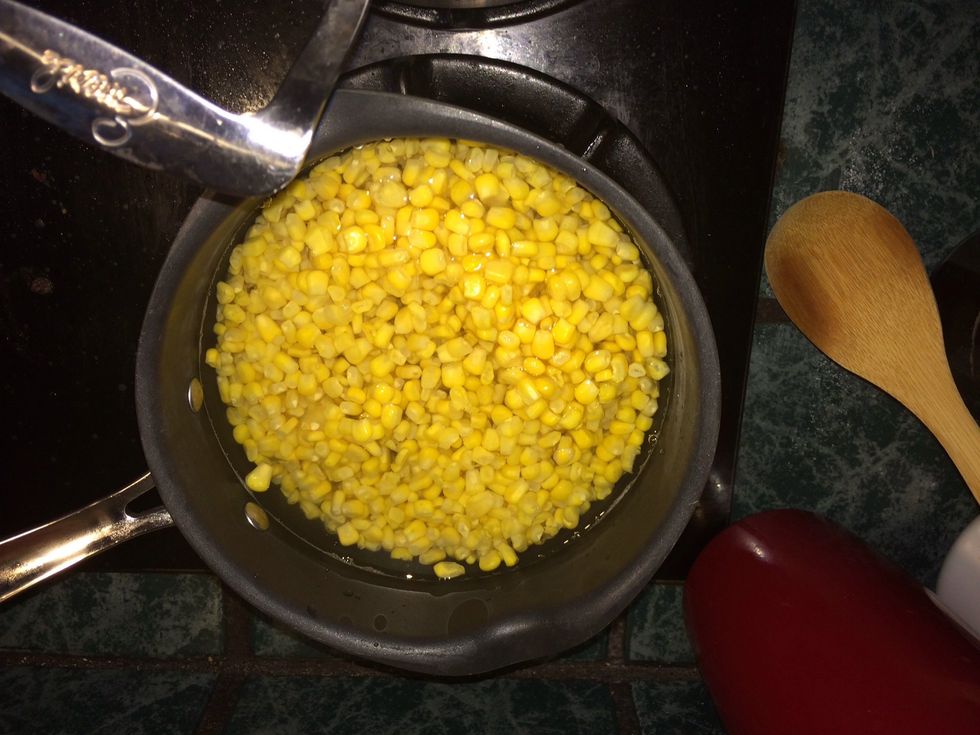 Corn with just enough water to cover and turned on low heat.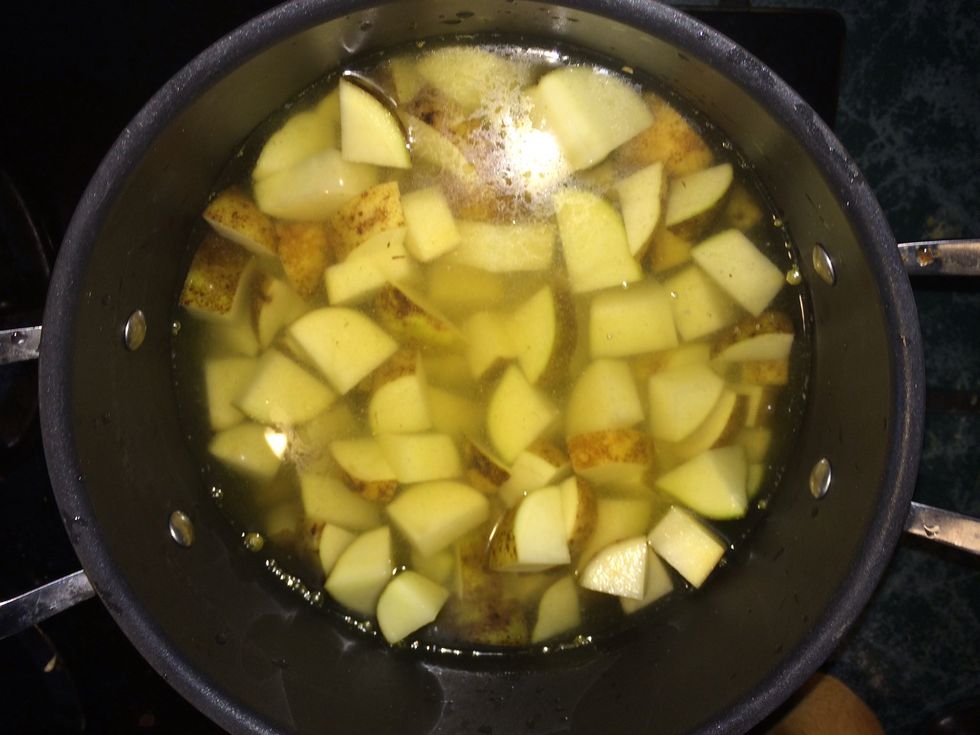 Turn the pot with your chopped potato and bouillon one low to gradually bring to a boil.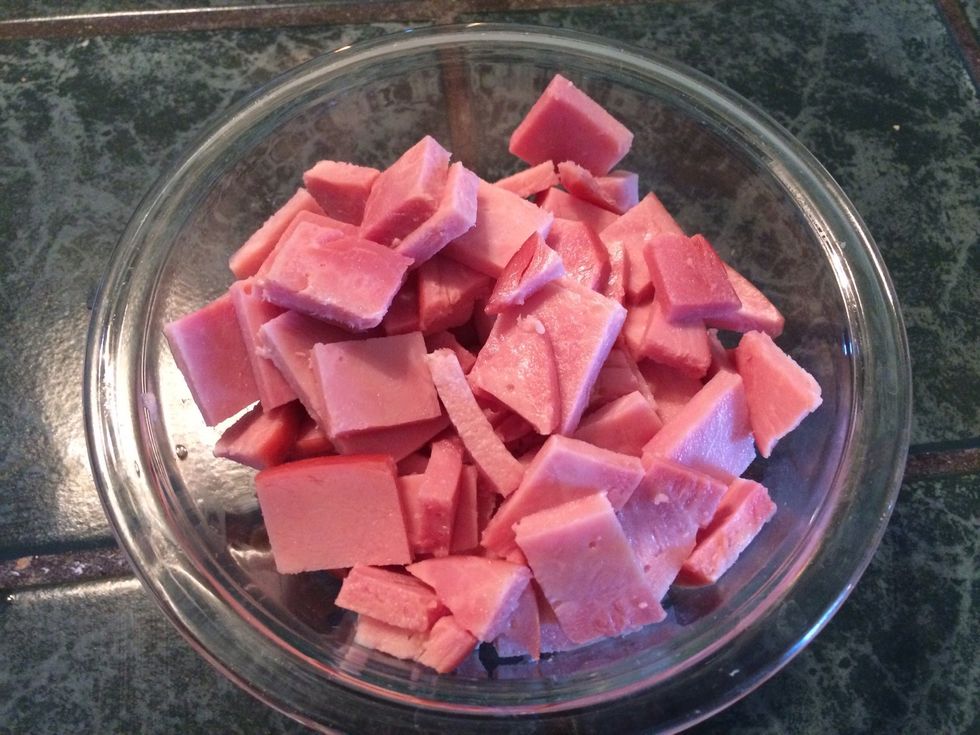 Cut the ham steak into nice hearty chunks and leave aside while everything else cooks away. I add the ham later.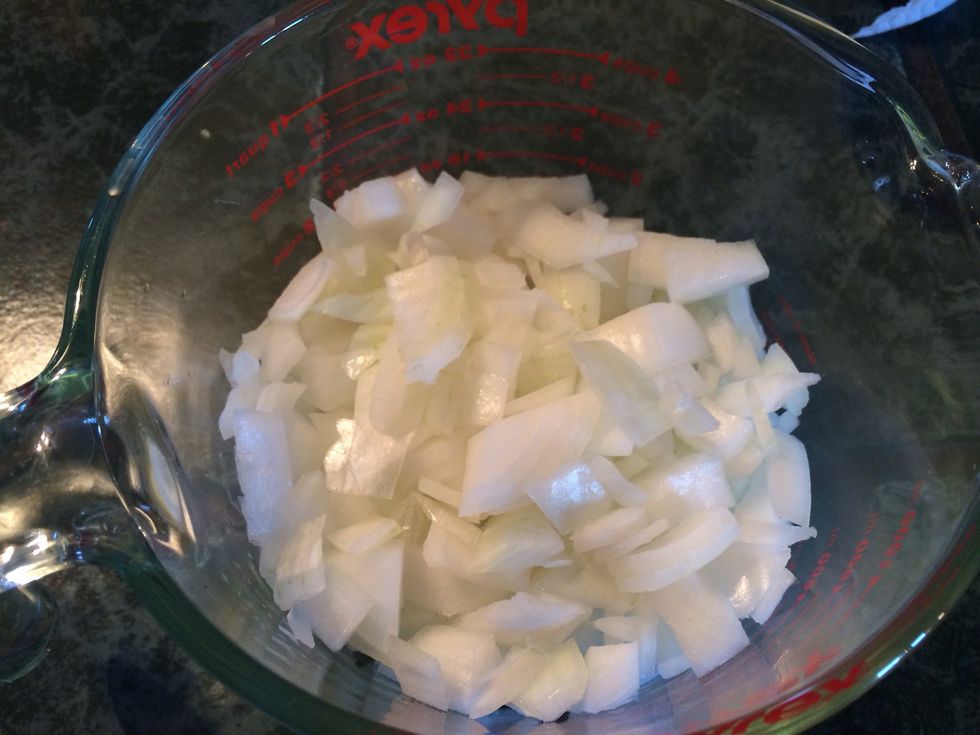 Add the 1/4 stick of butter and diced onion once bacon looks cooked and seems to be separated from most or it's fat.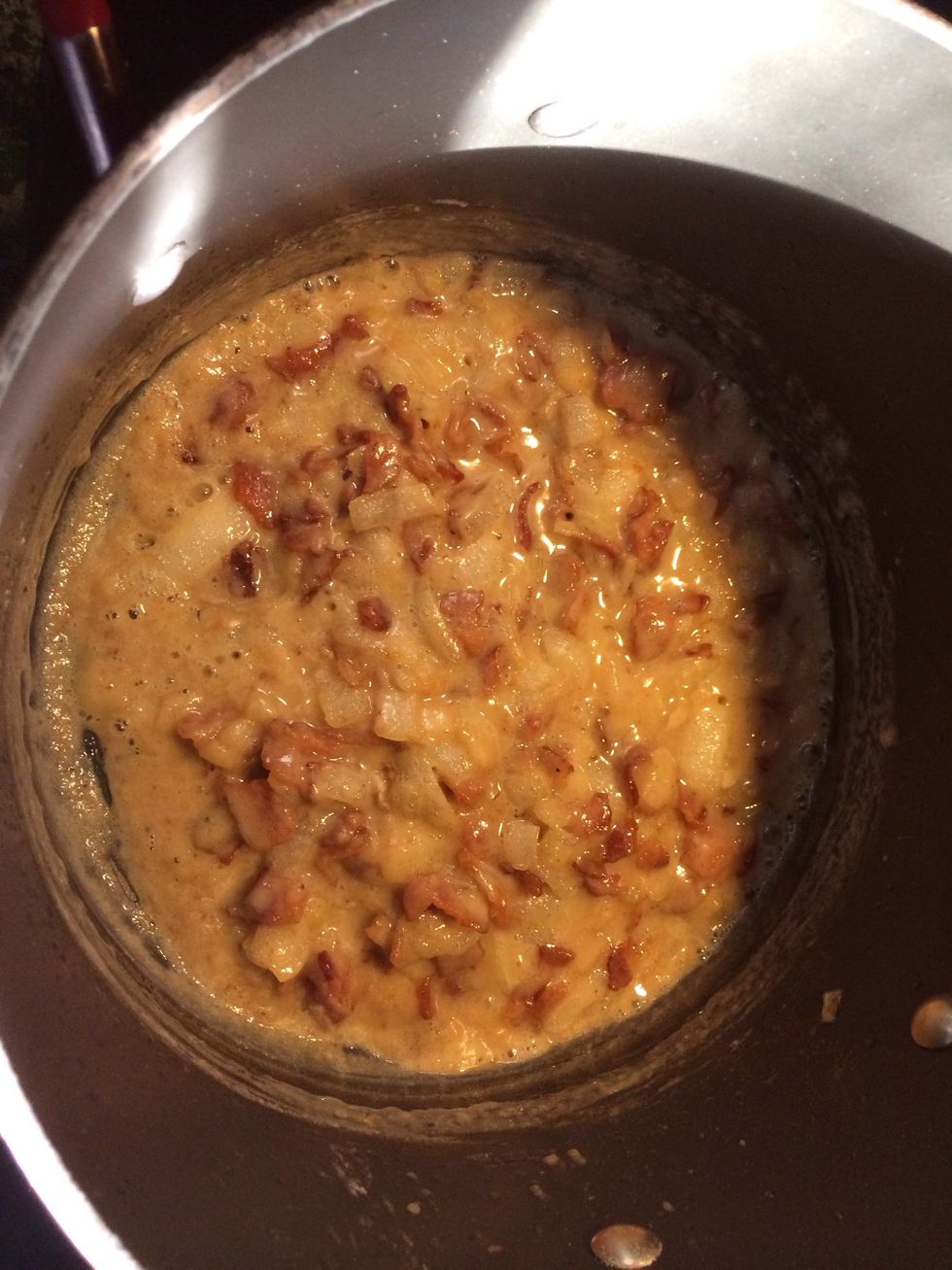 Stir in flour and let cook for a couple minutes before adding cream and Brandy. Stir like mad for a few moments before combining the corn and potatoes and all their water. Finally add the chopped ham.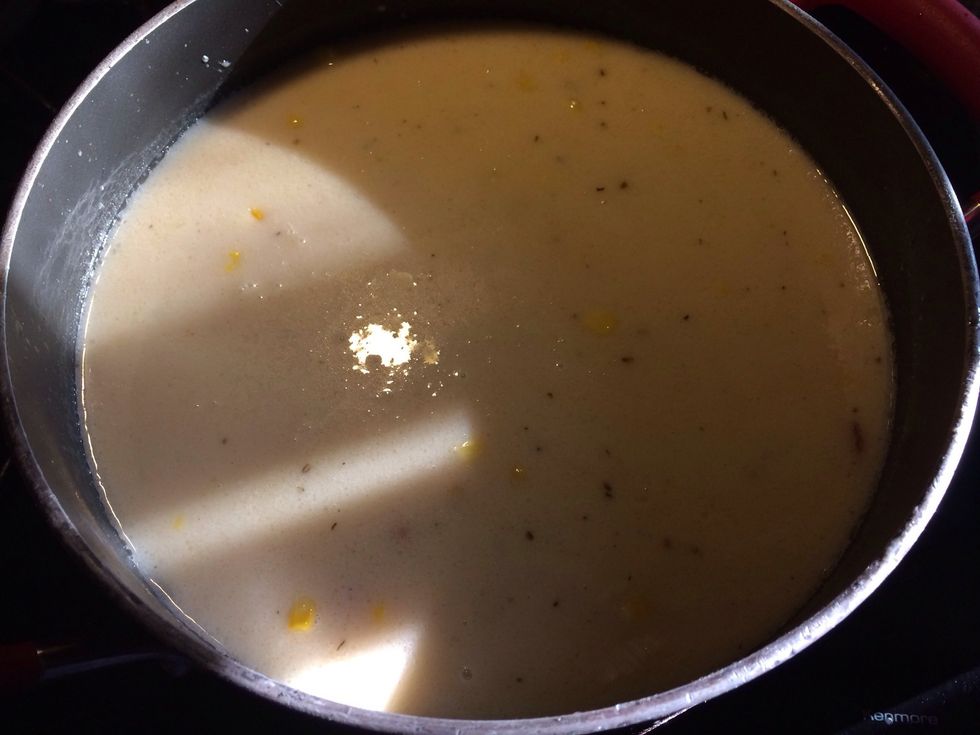 Bring the extremely filled pot back to a boil. Reduce heat and simmer until potatoes are done. Be sure you mix from bottom to top frequently to keep the heavy ingredients from melting into each other.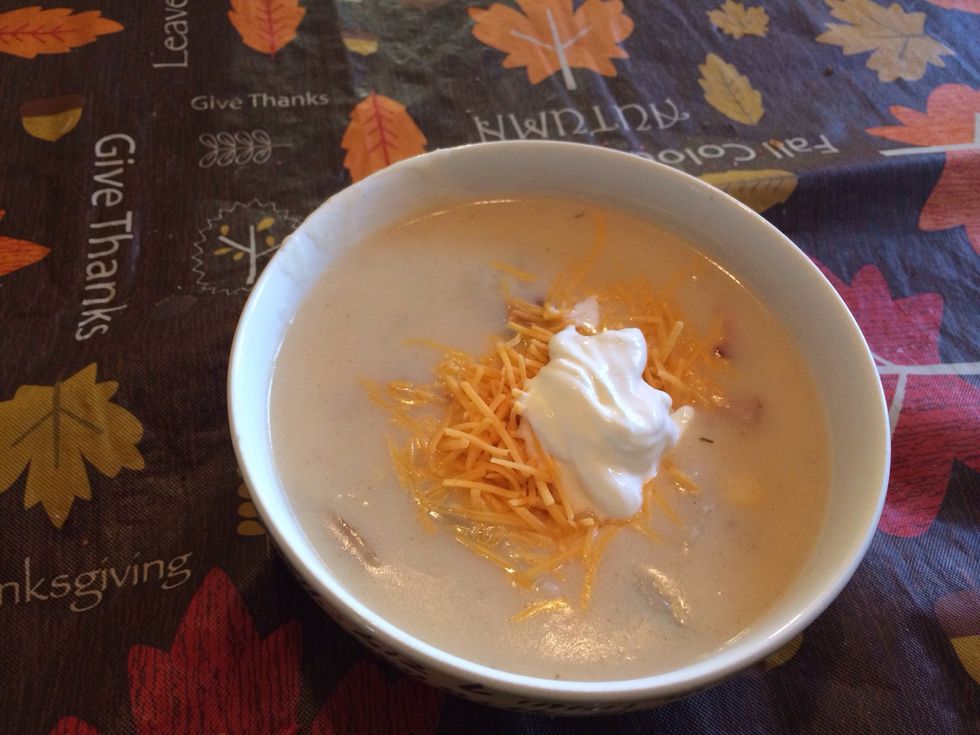 The wife decided to garnish her bowl with a dollop of sour cream and some sharp cheddar cheese. Wise decision.
Even Amelia couldn't get enough!! Even if you don't like the recipe, click the heart so Milly doesn't cry! :)
Lb Corn
Lb bacon
Lb Ham Steak
Onion
Heavy cream
Brandy
1/4 stick butter
Bag of potatoes
1.0c flour
2 tbl Chicken bouillon