Cook Potato and Butternut Squash Vegetarian Gratin
1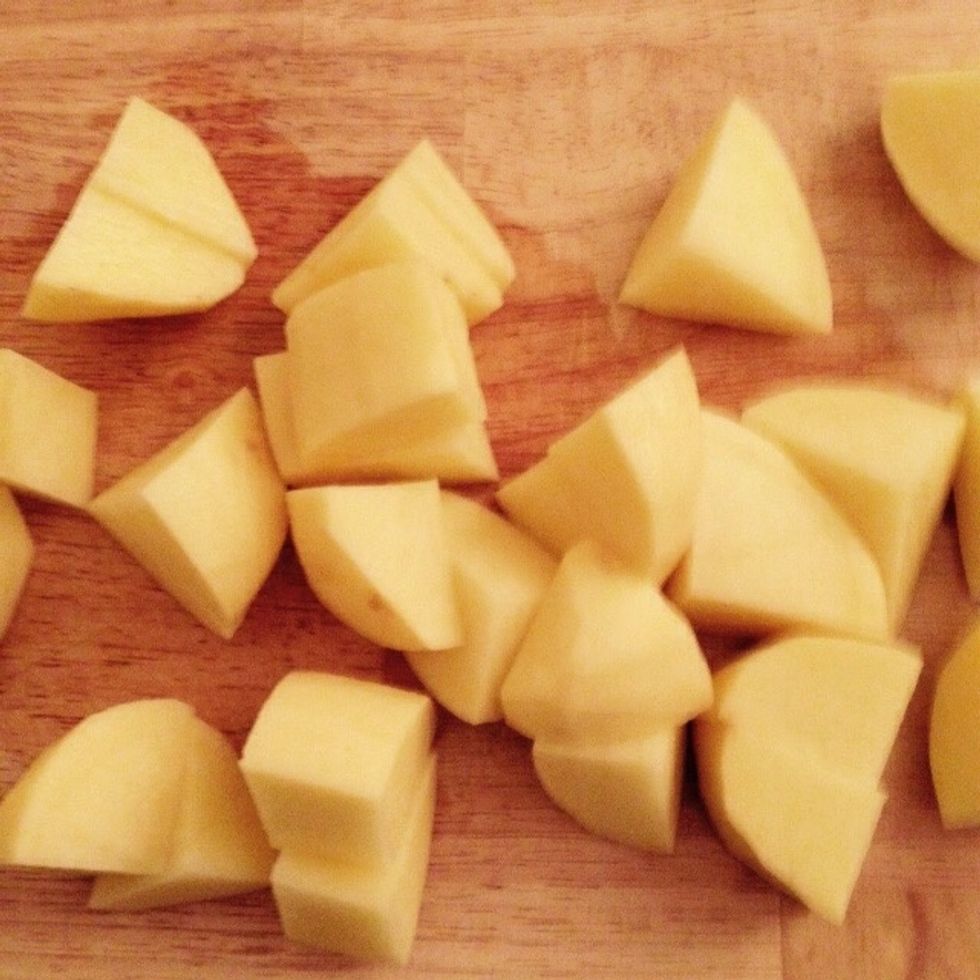 Peel and cut the potatoes into pieces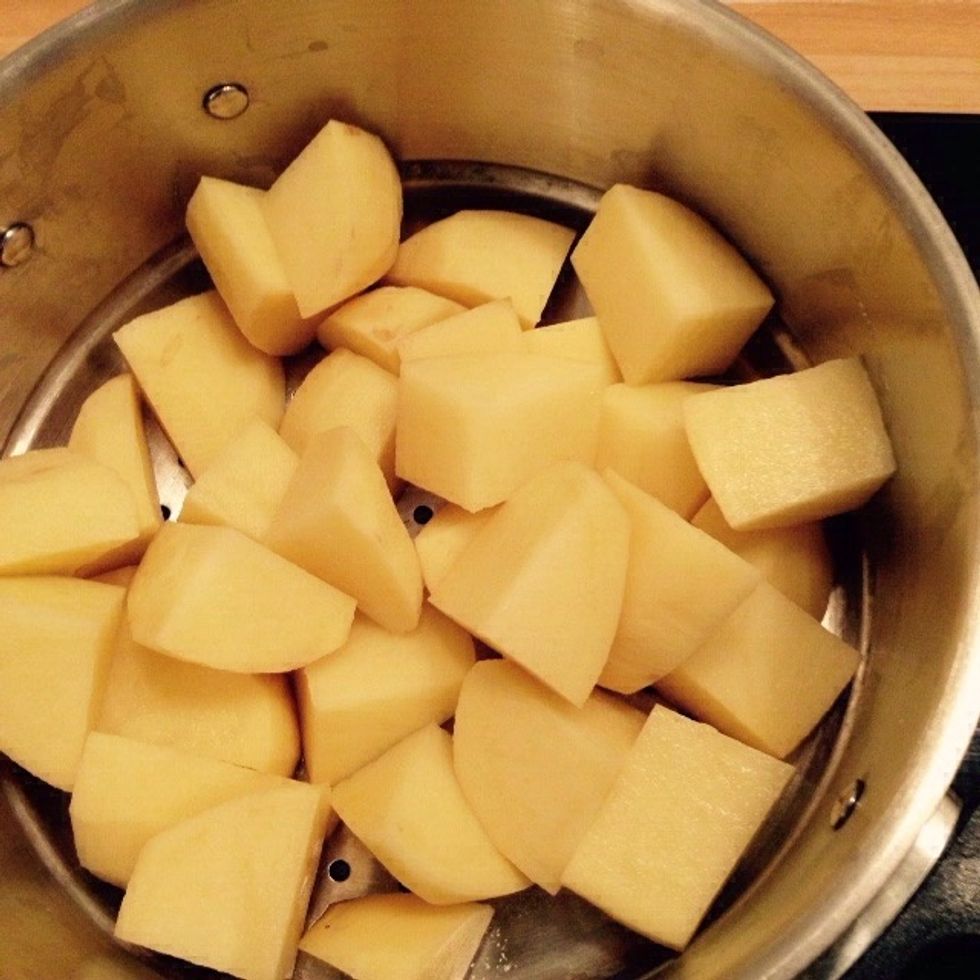 Out them in a tier steamer and cook until soft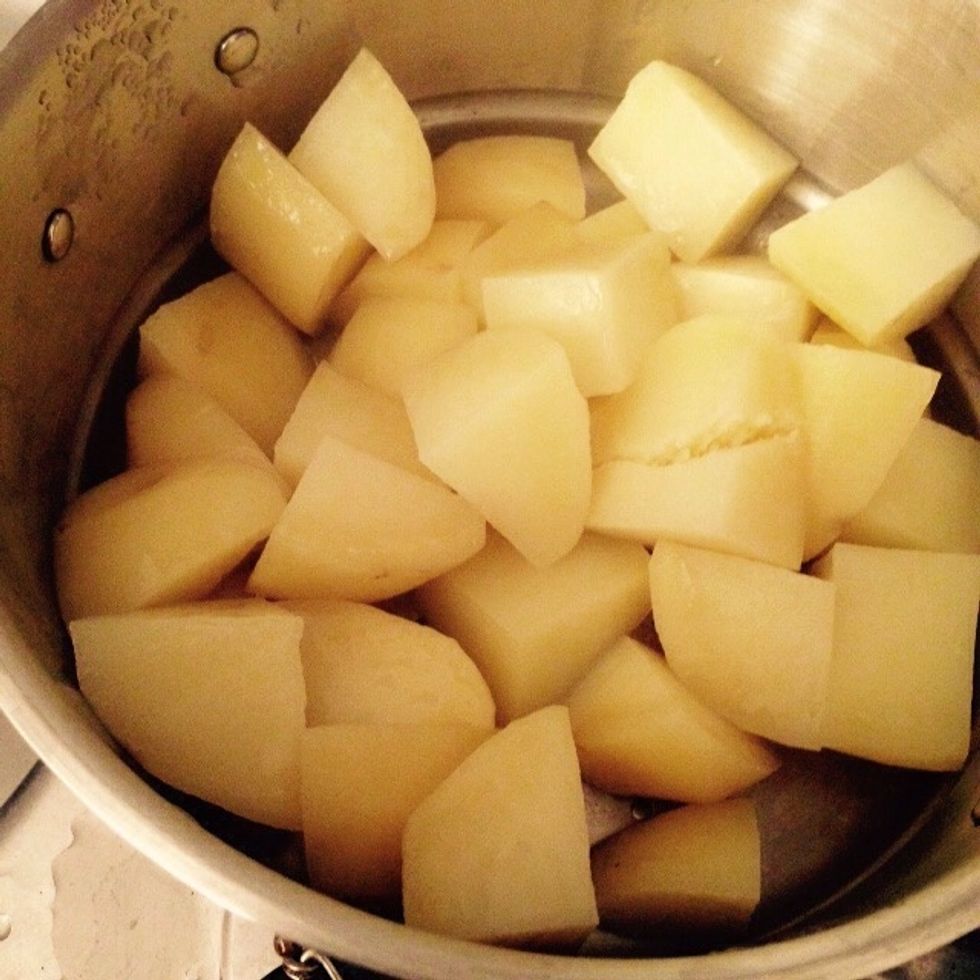 When soft set aside to let cool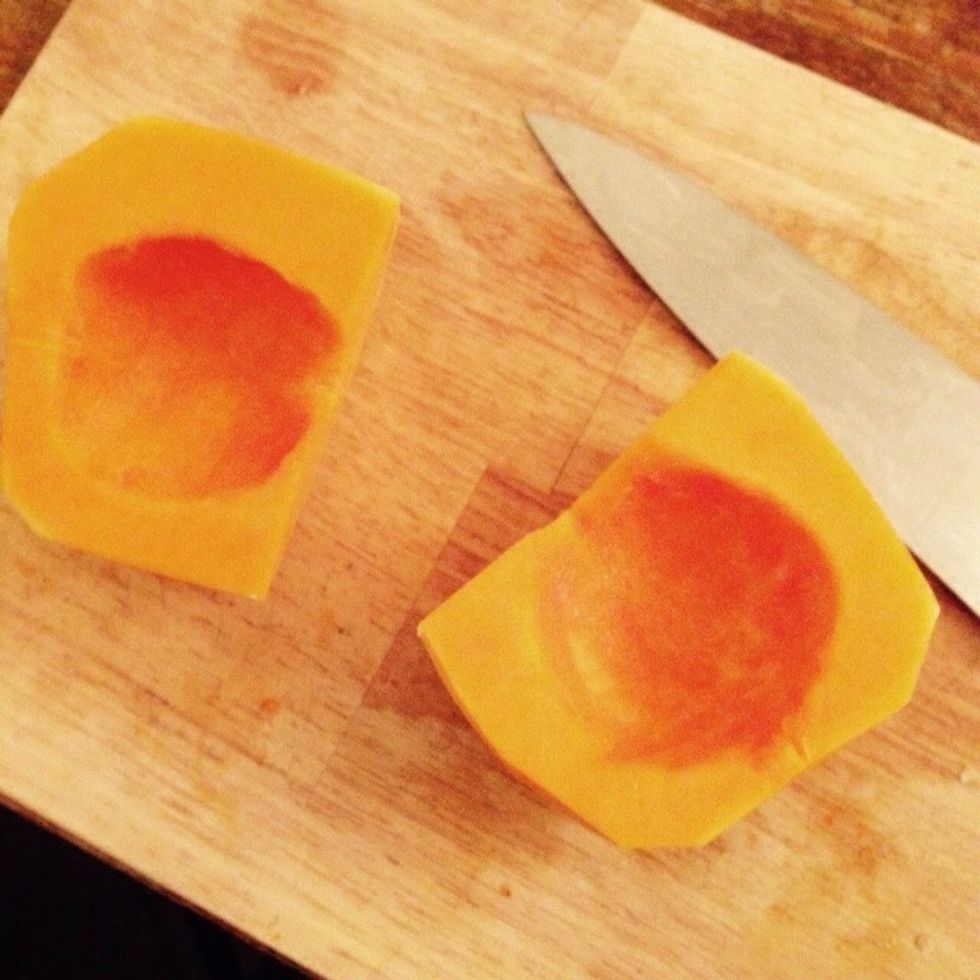 Peel and remove the seeds of the butternut squash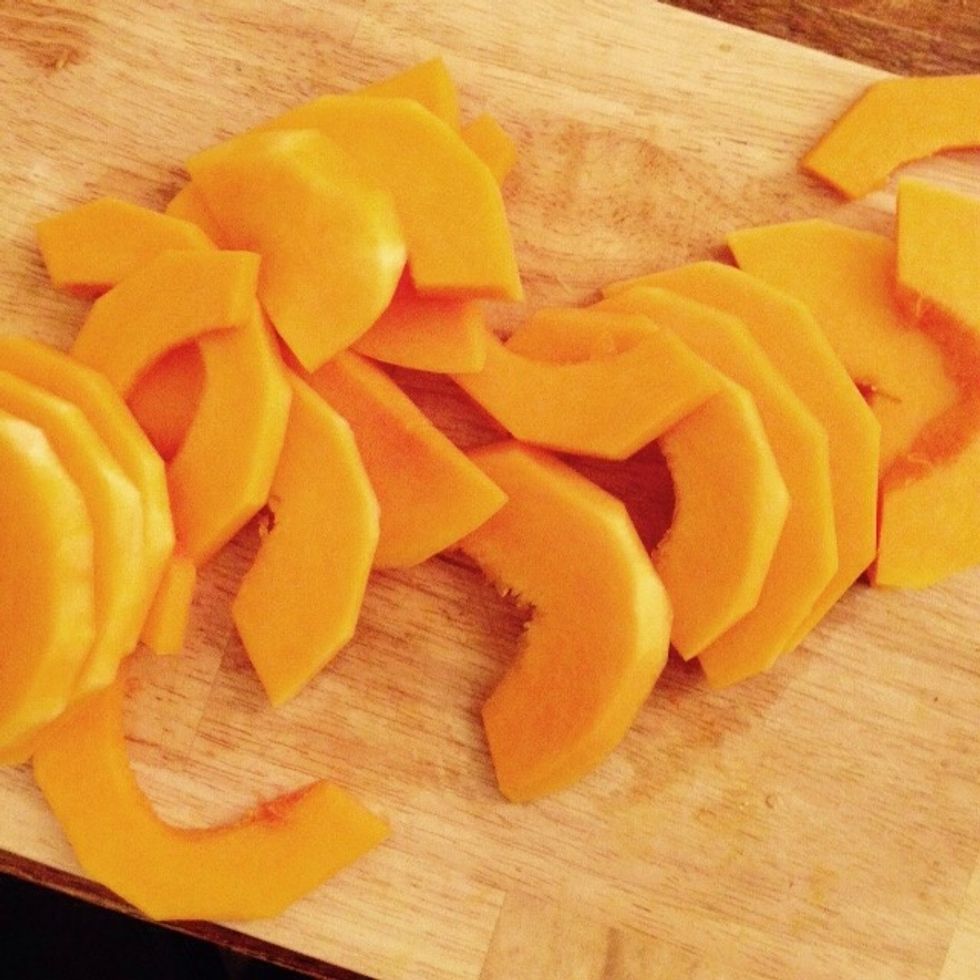 Slice it to 1/2cm thick slices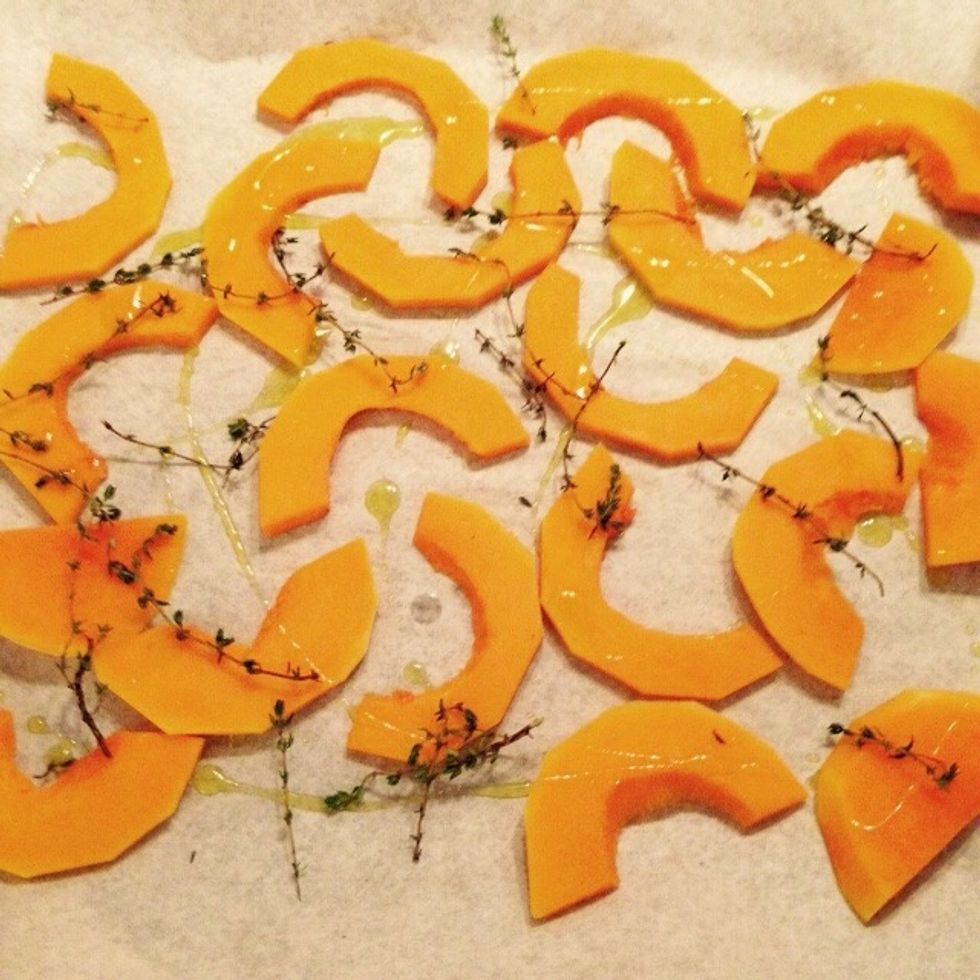 Place it in a baking tray with greaseproof paper. Cover with some thyme and drizzle with olive oil. Cook for 10-15min at 200C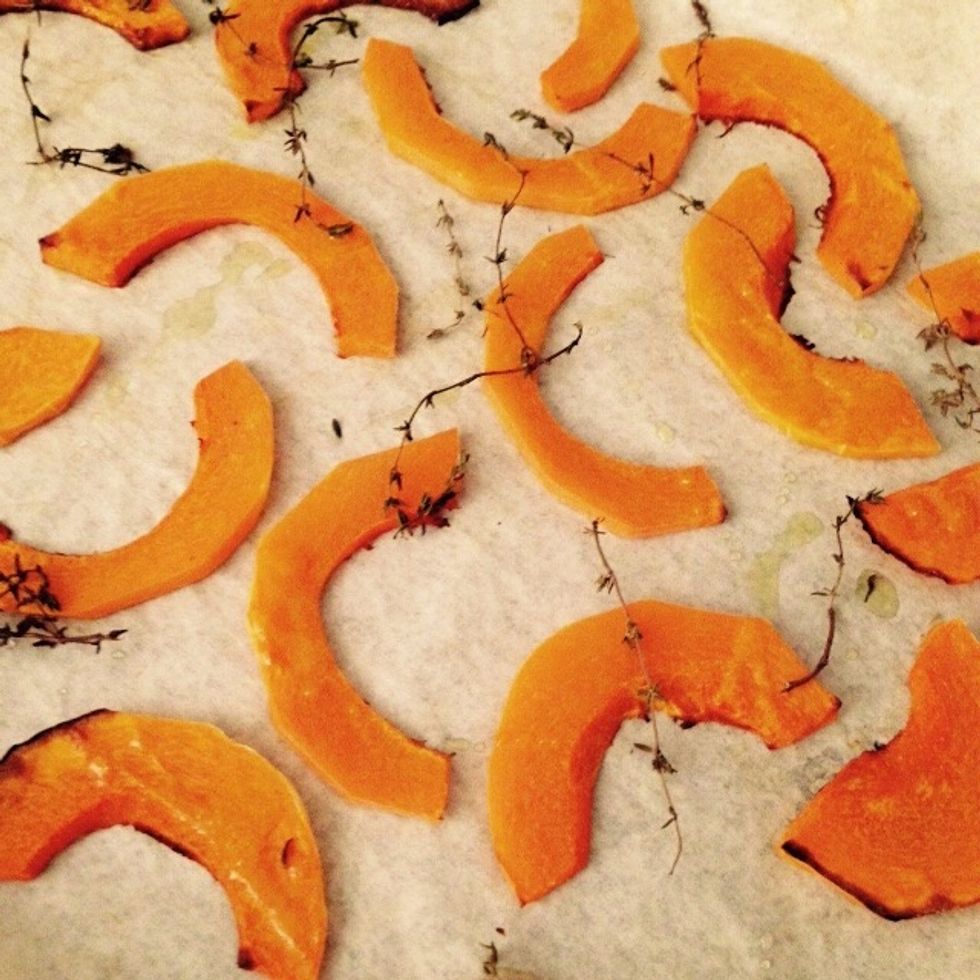 Remove when tender and dry, before it starts roasting possibly. If it roasts on the outside faster than it cook on the inside cover with foil and reduce the temperature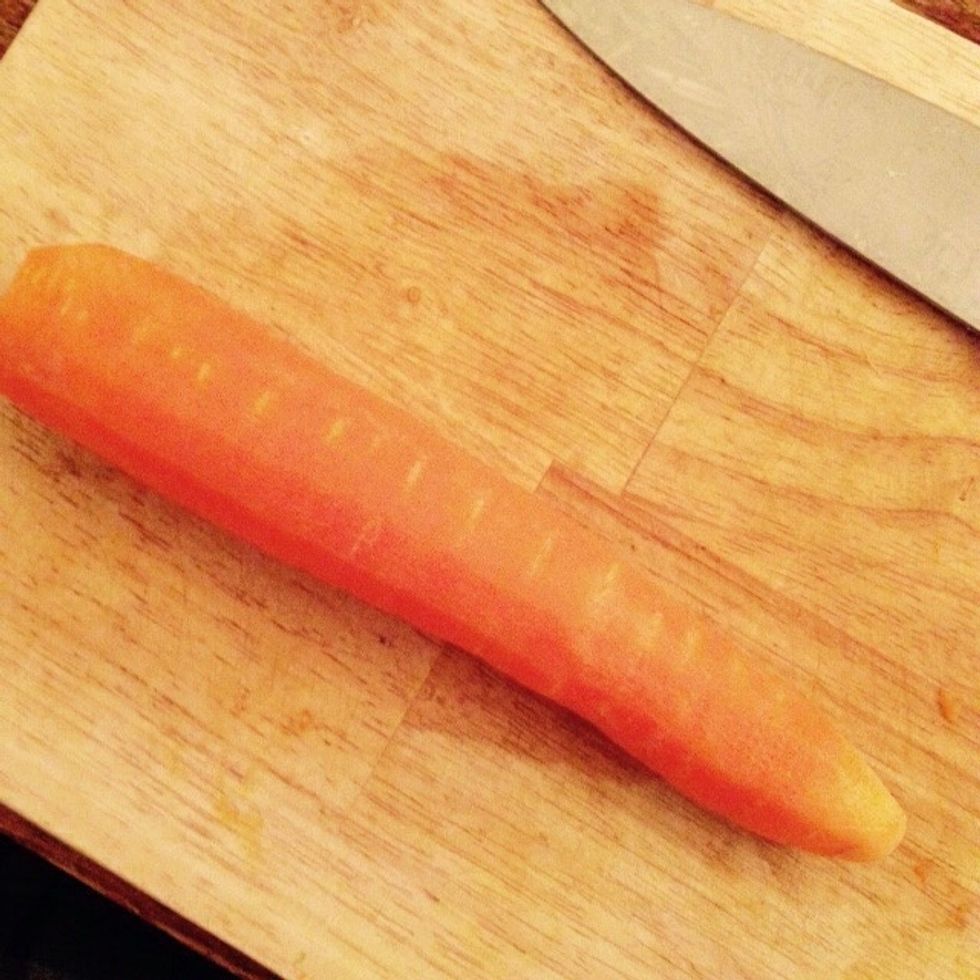 Peel the large carrot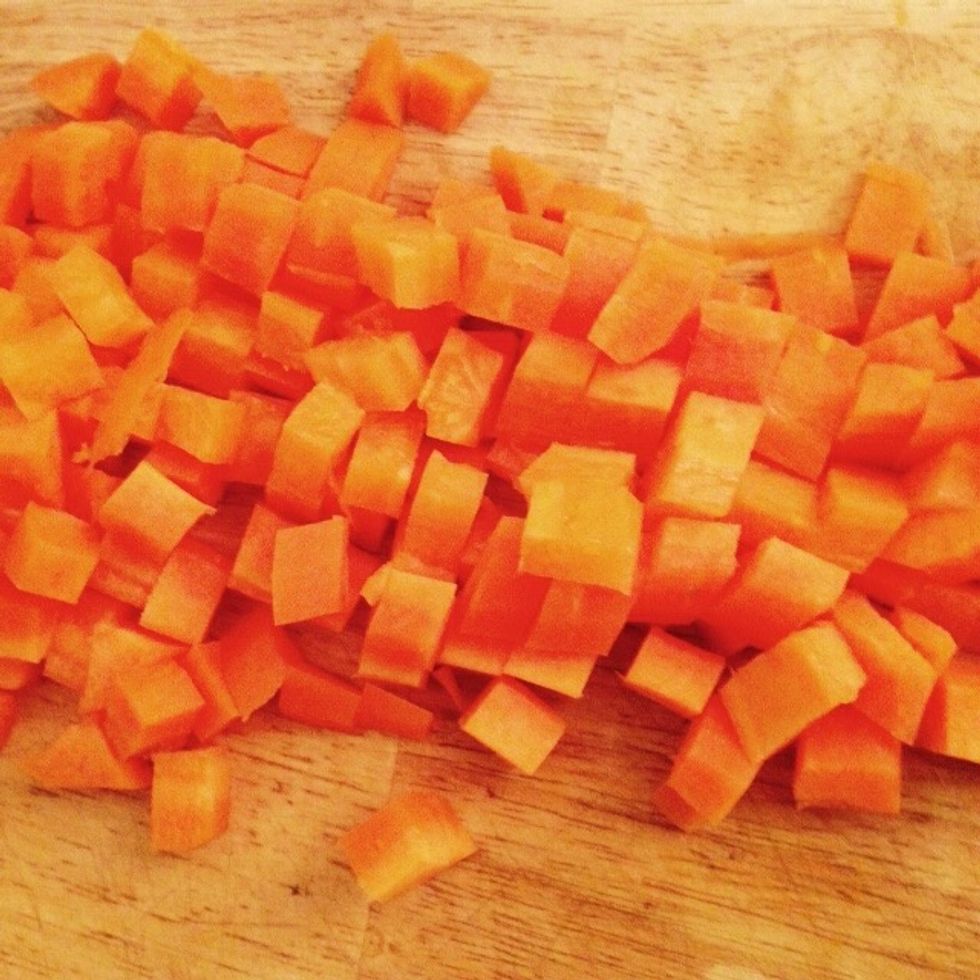 Dice it into 1cm cubes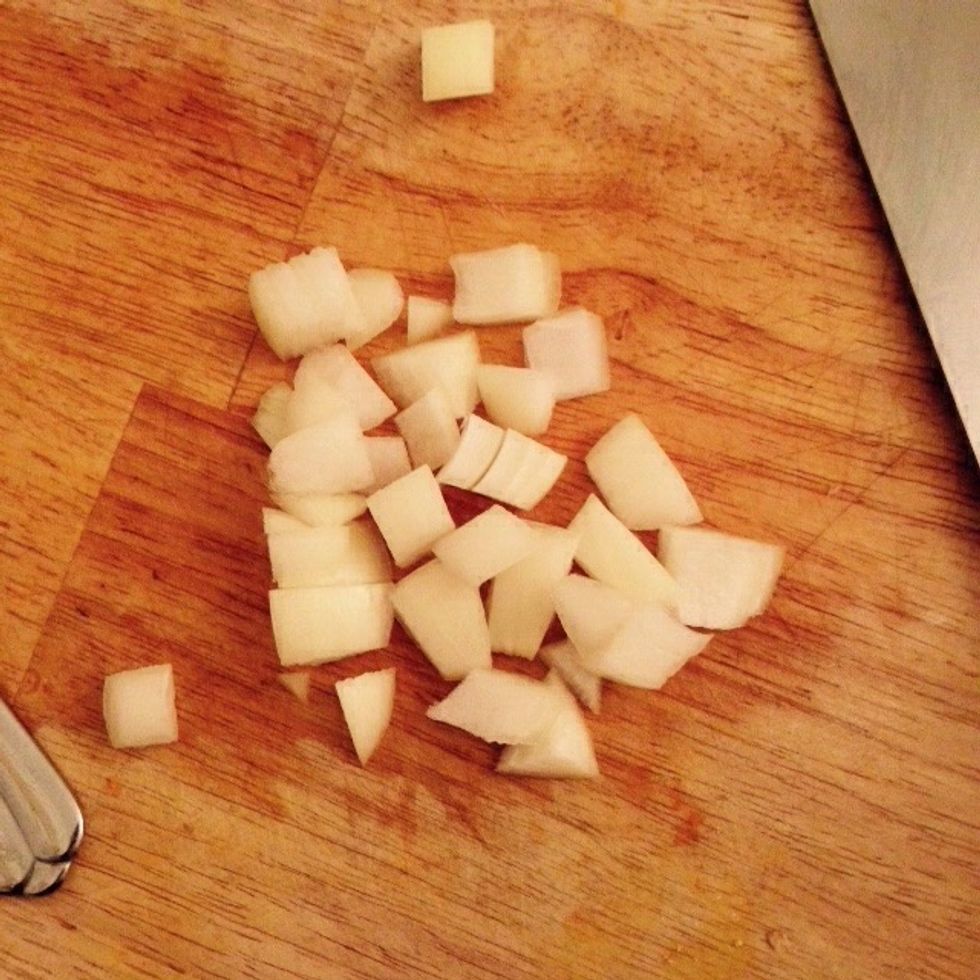 Chop coarsely the onion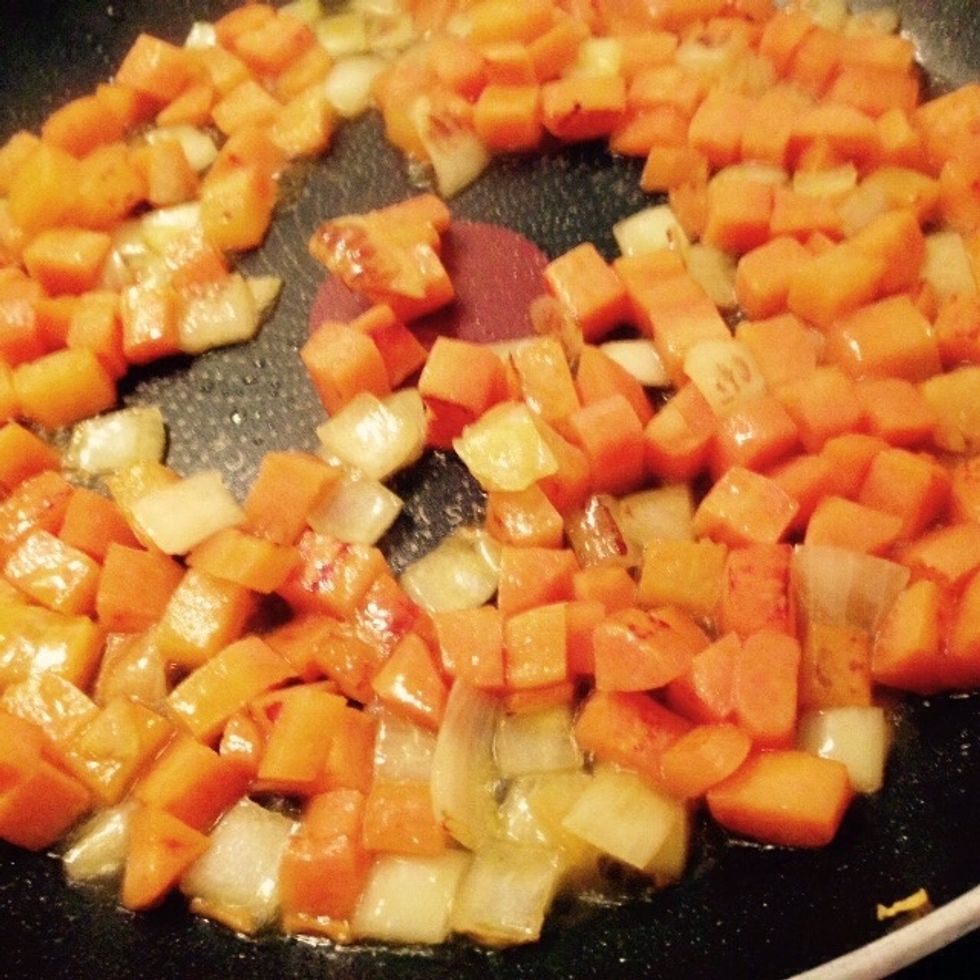 Add them to a pan with some olive oil and a splash of water, sauté regularly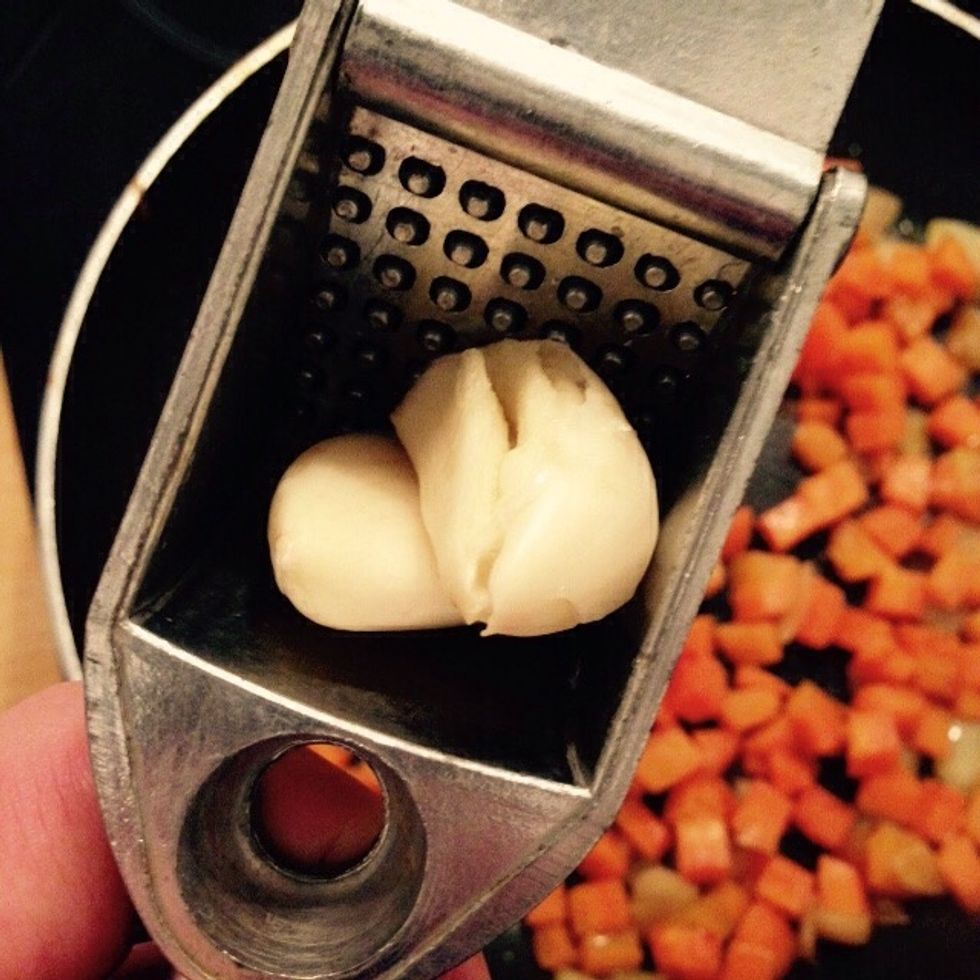 Peel the garlic cloves and crush them into the pan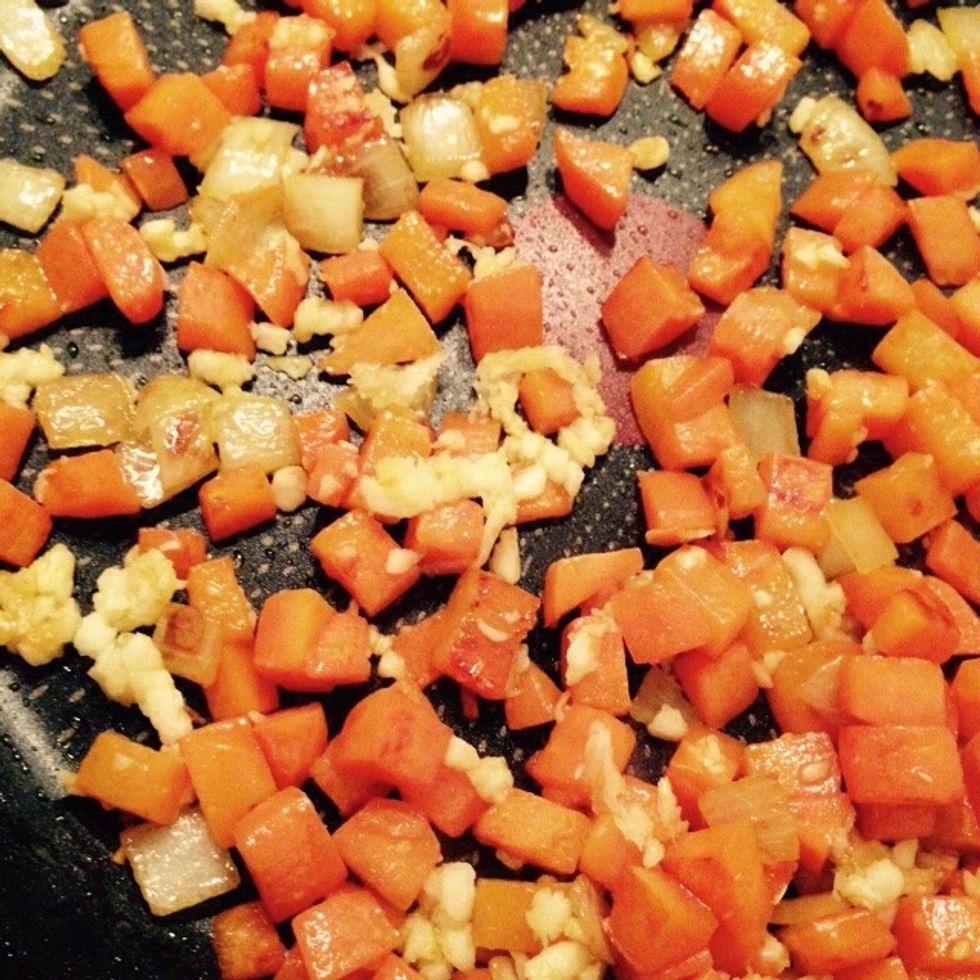 Keep sautéing and add more or less water according to how boiled you want the carrots to be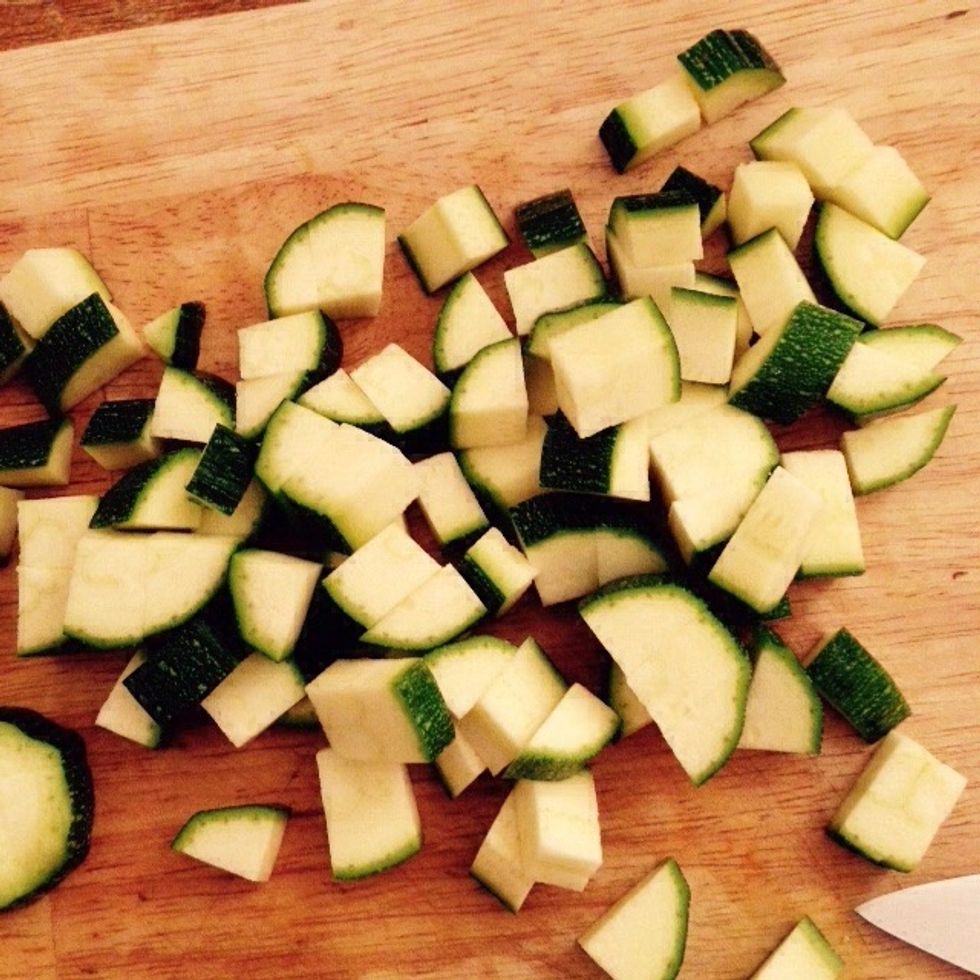 Dice the courgette to approximately the same size of the carrot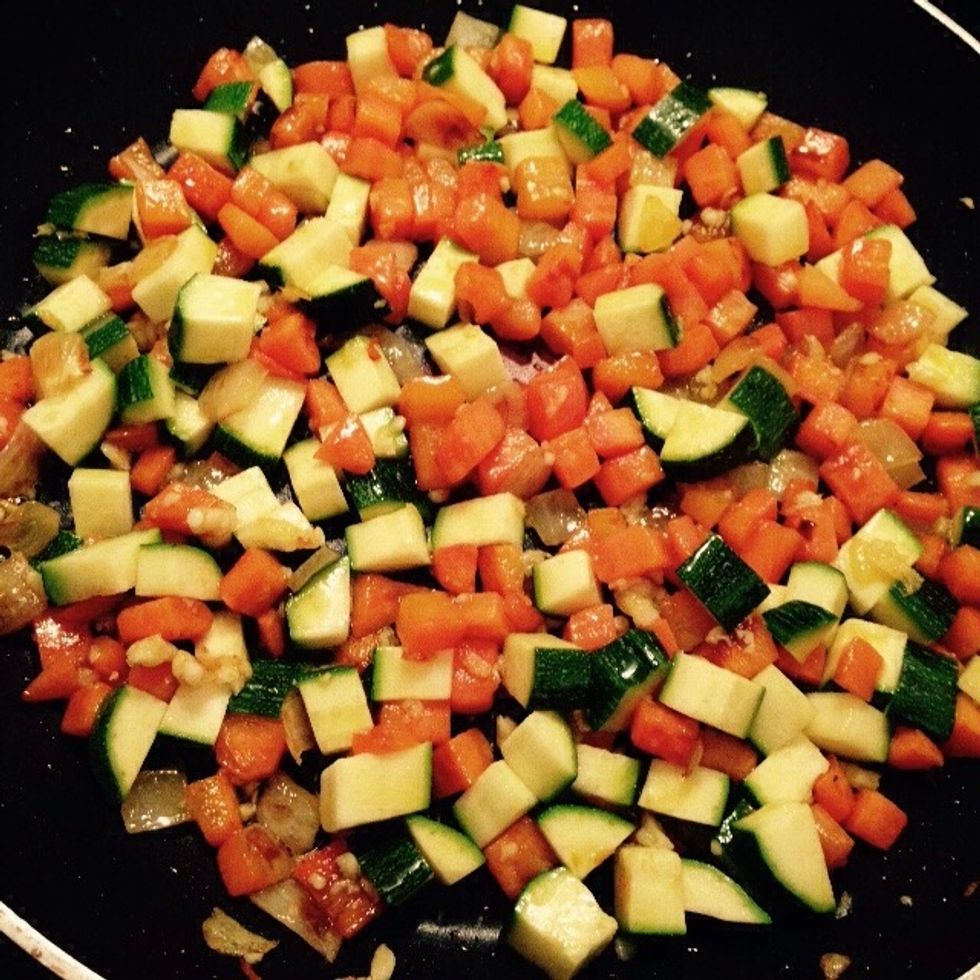 Add it to the pan, add some olive oil as needed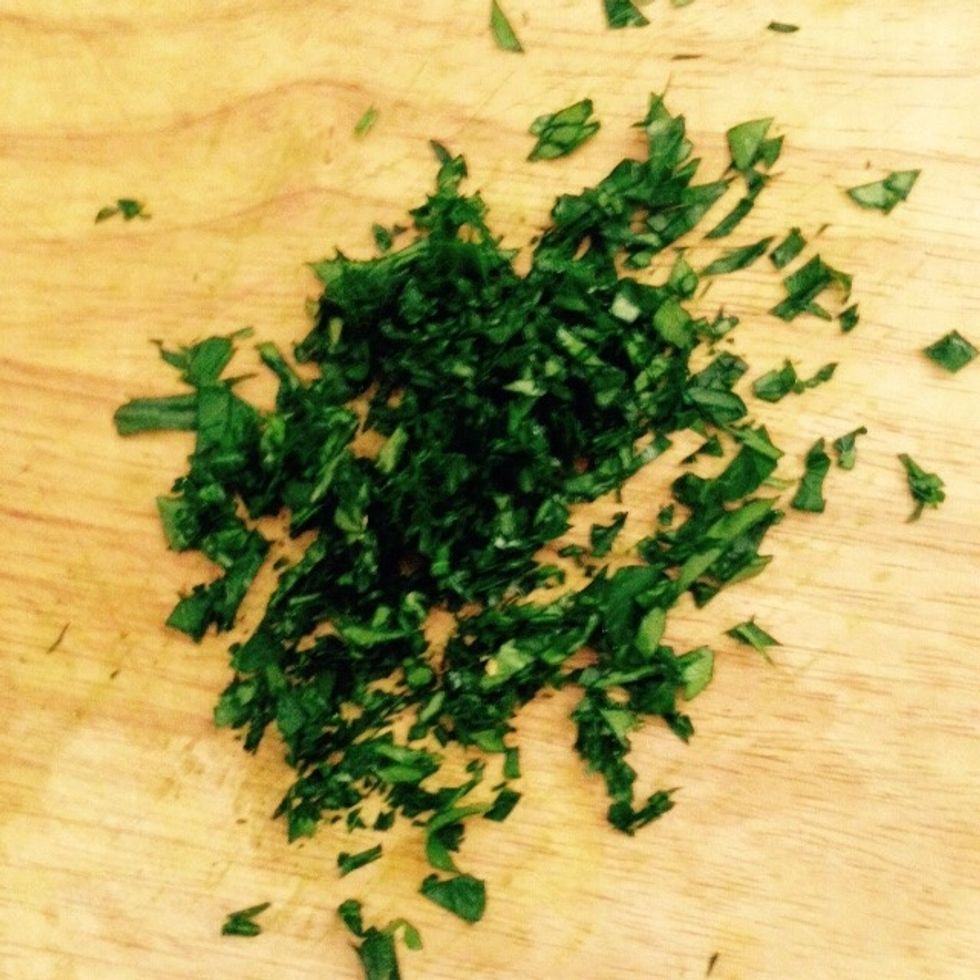 Chop the parsley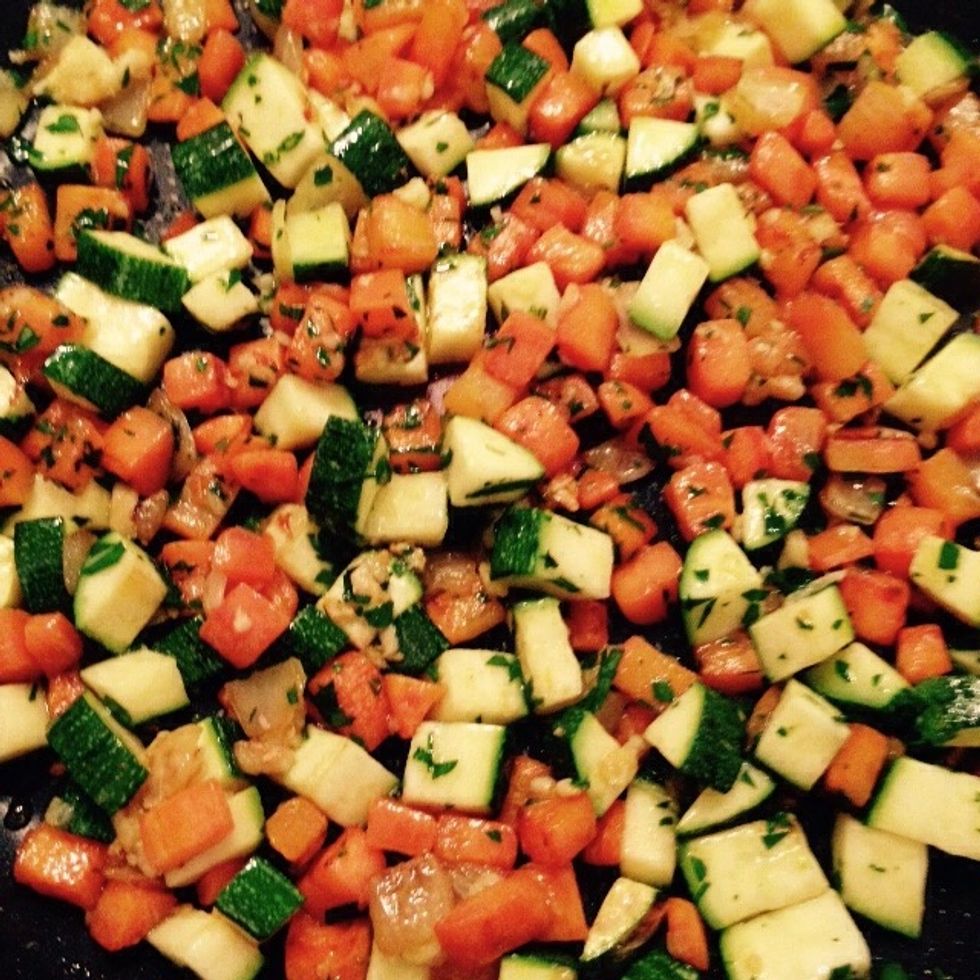 Add it to the pan, add also seasoning to taste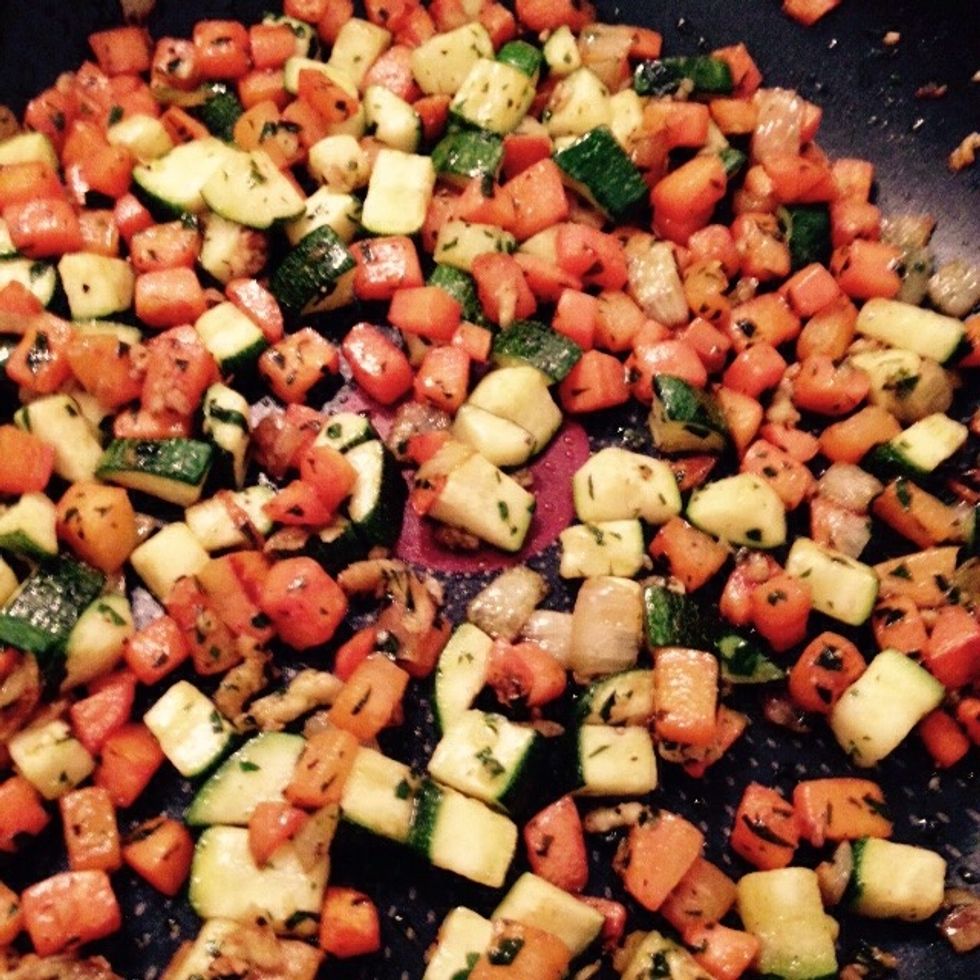 Sauté until courgette are tender and roasted on the outside. Adjust water and heat to control the cooking pf the courgettes.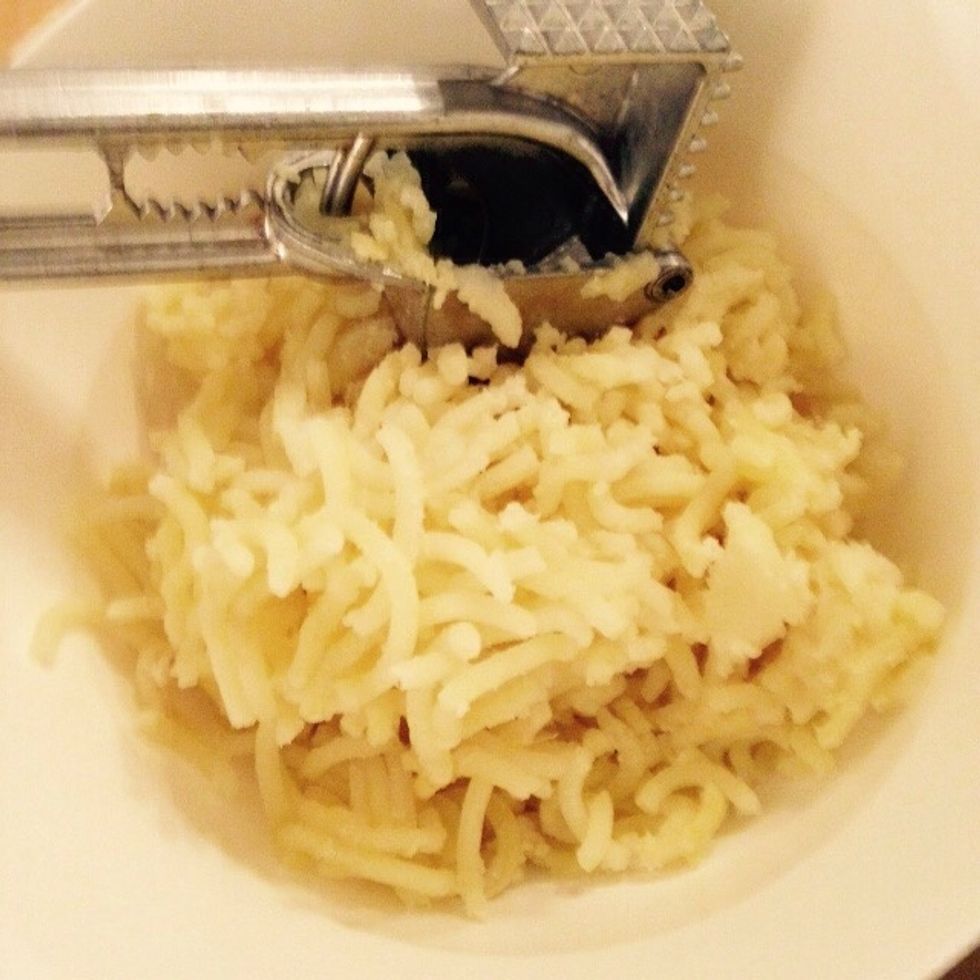 Mash the potatoes into a bowl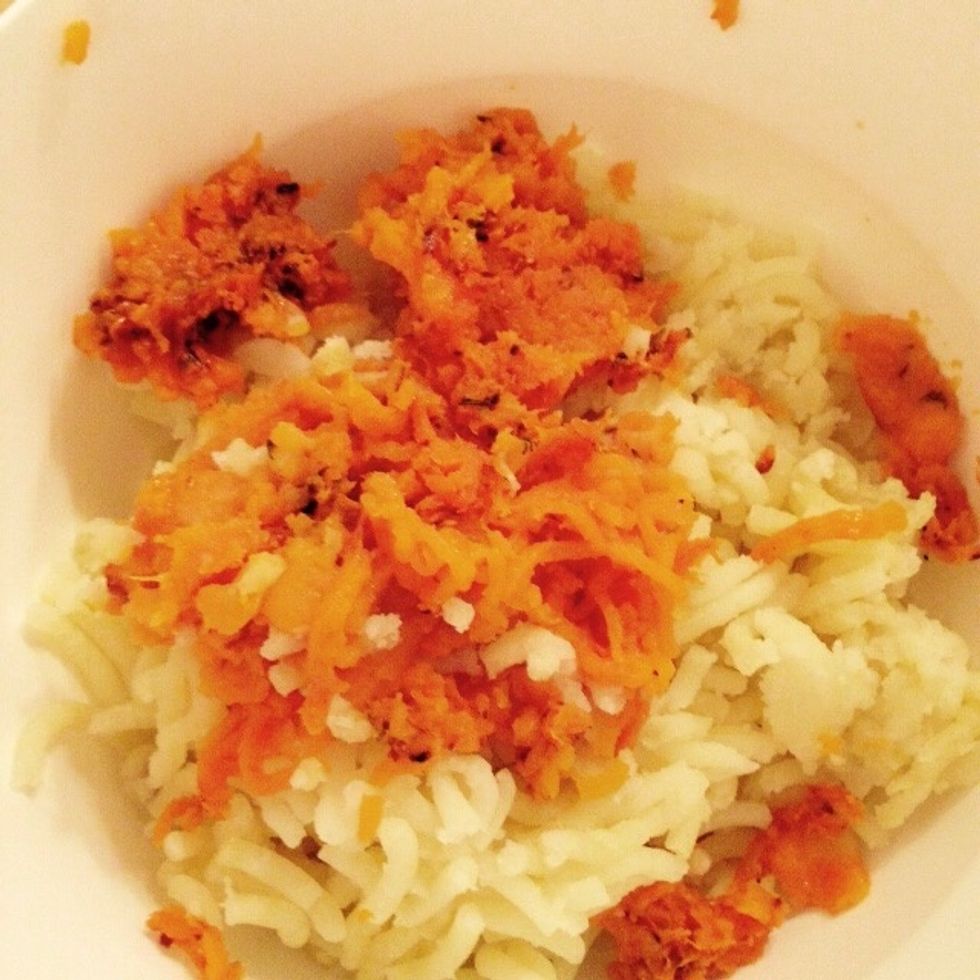 Mash also the butternut squash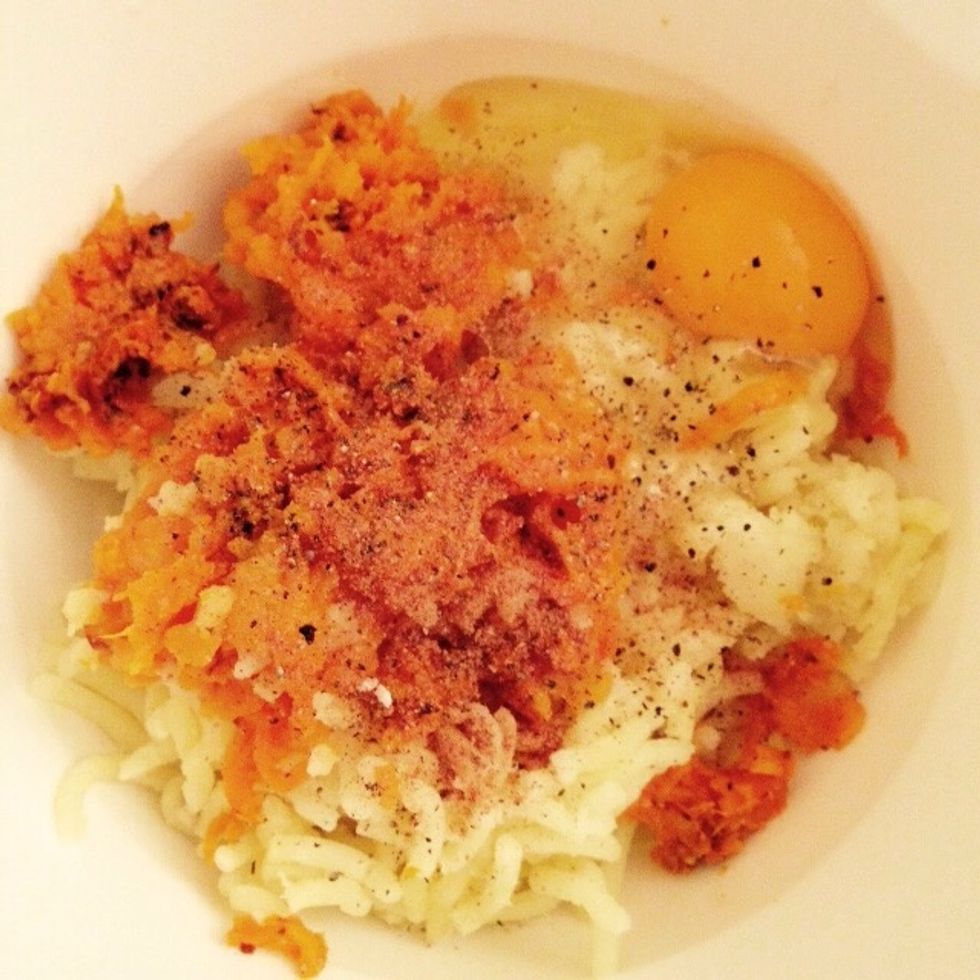 Add the egg, nutmeg, salt and pepper to taste, mix everything well with a spoon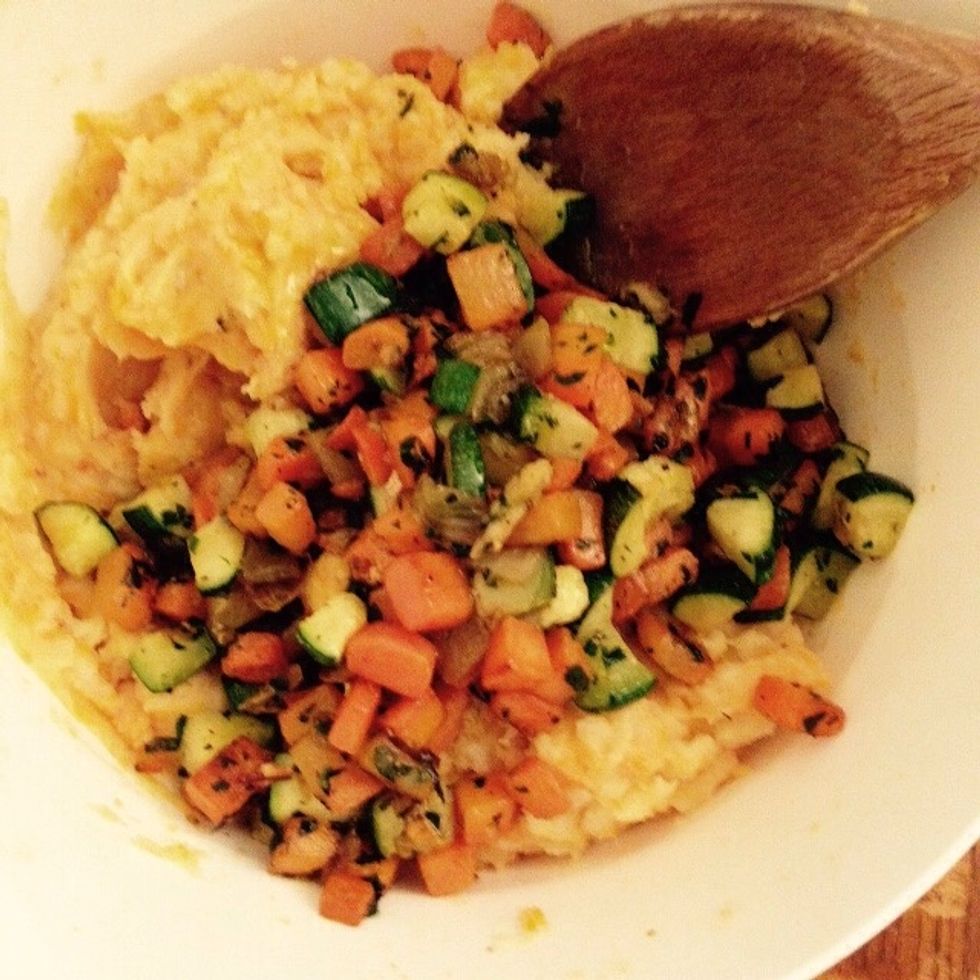 Fold in the carrots and courgettes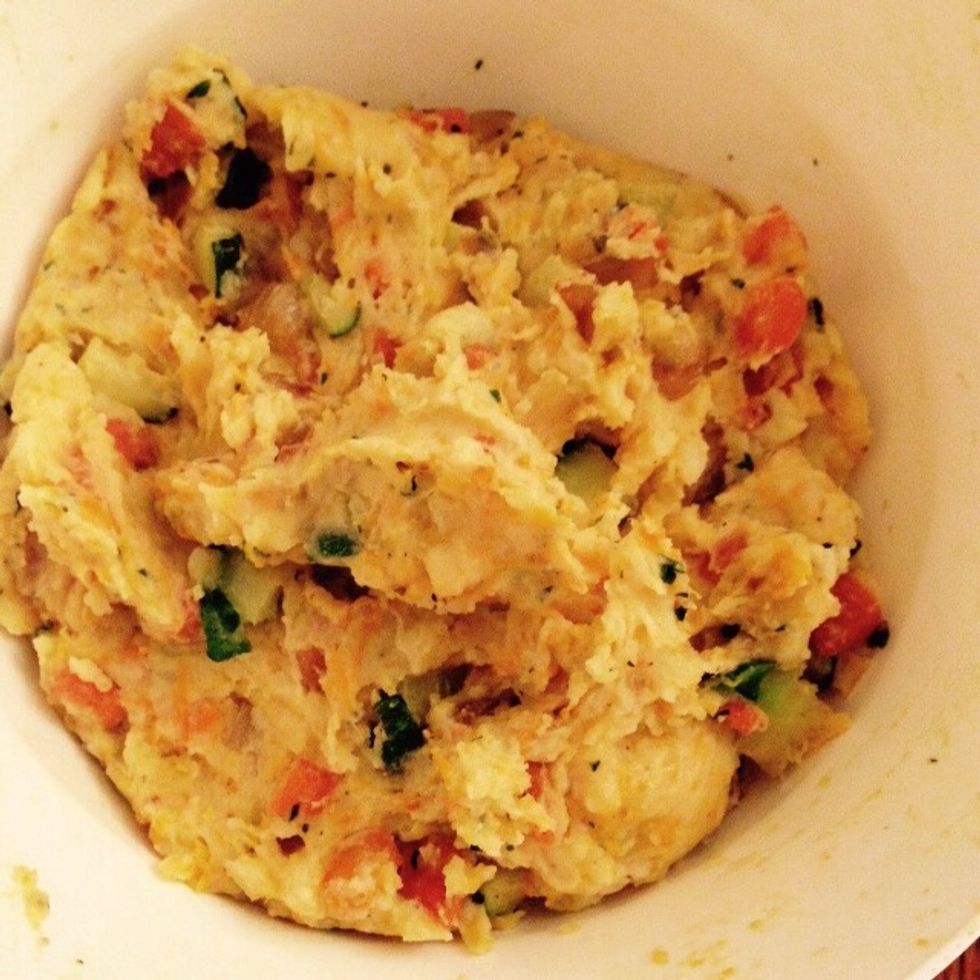 You should achieve a thick dough like this, if too soft you can add some flour, cornstarch or breadcrumbs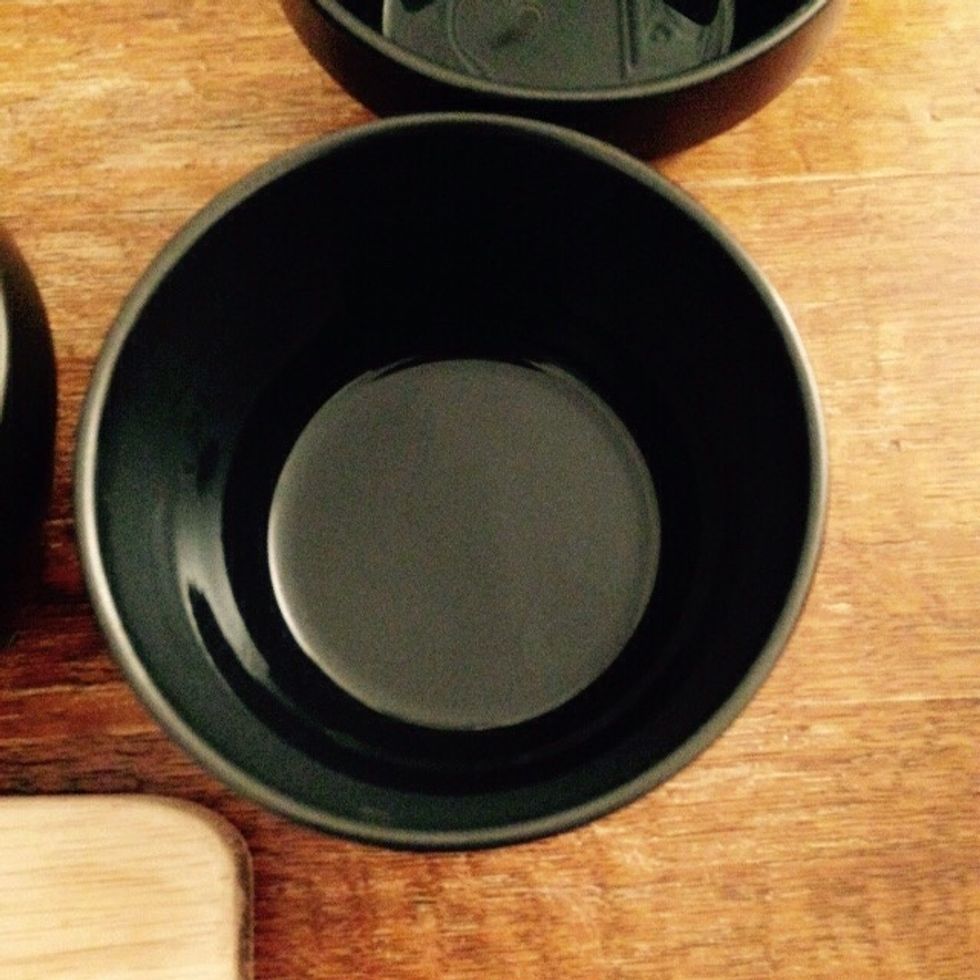 Coat bottom and sides of a small baking bowl with sunflower seeds oil (the quantities I used yielded a good 4 of these)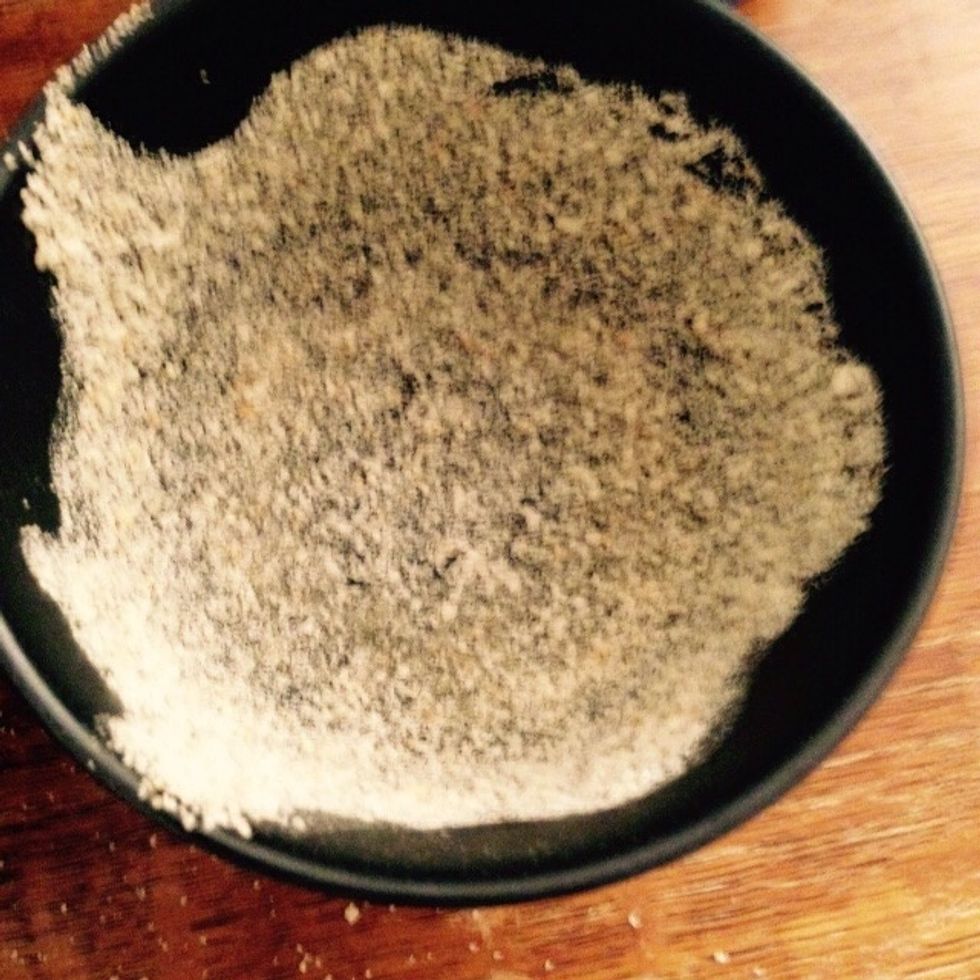 The coat with breadcrumbs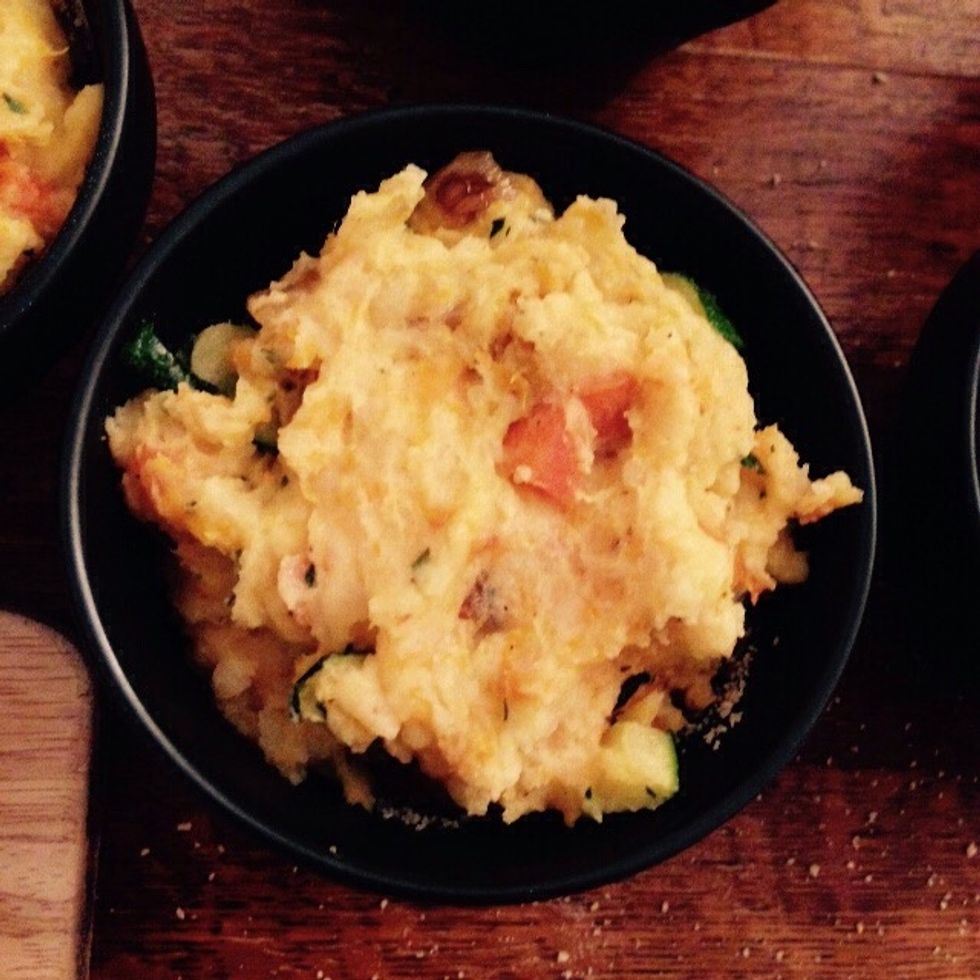 Scoop the mix in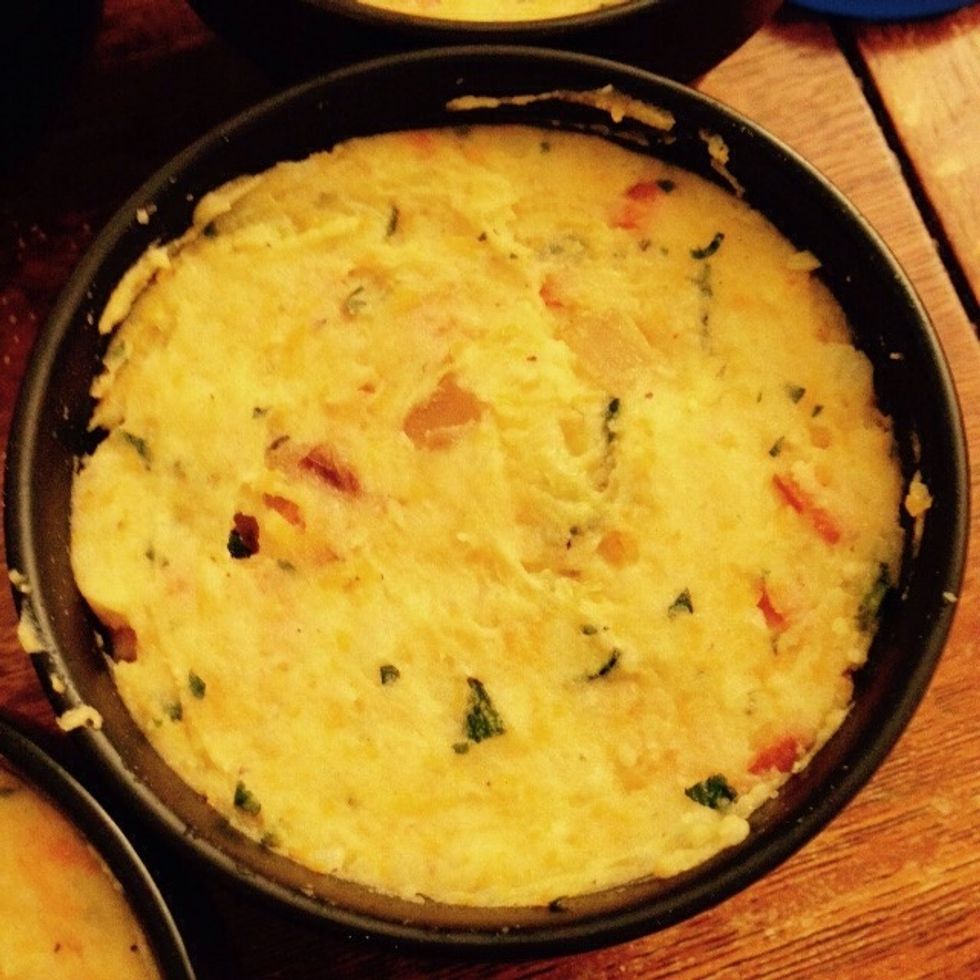 Gently press it and even it out with the back of a spoon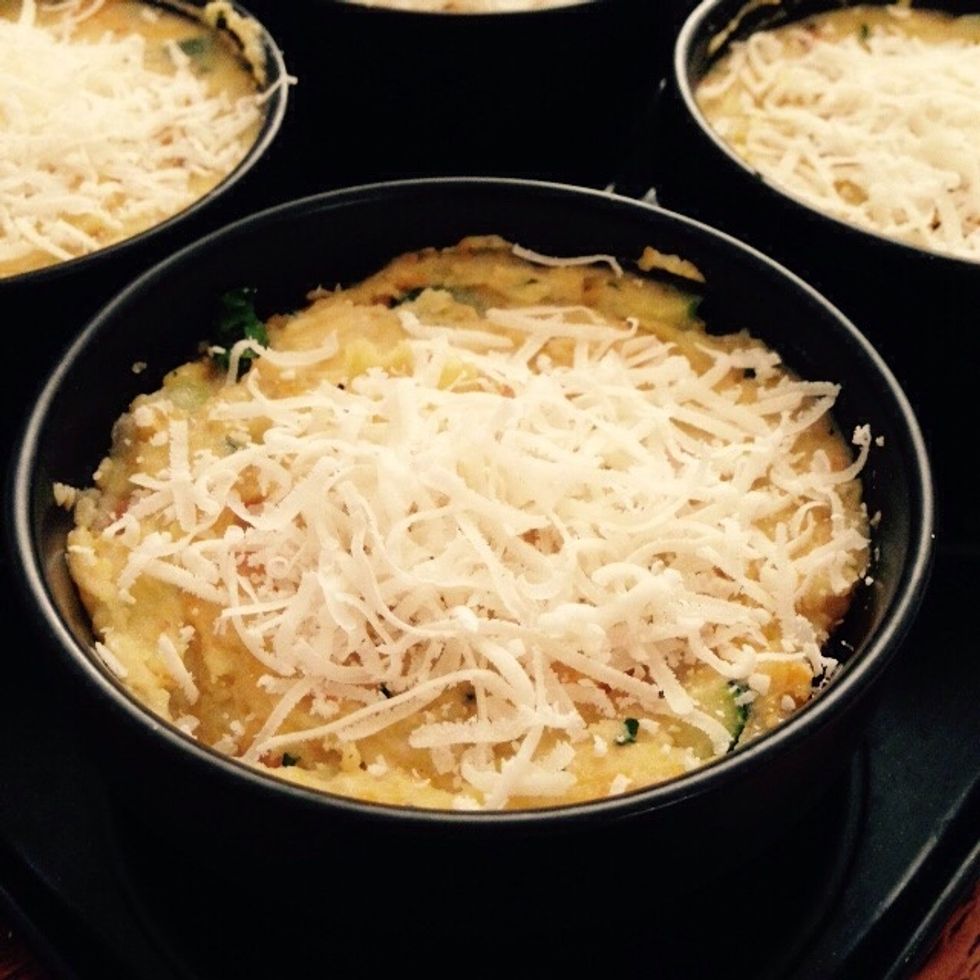 Shave some fresh parmesan on top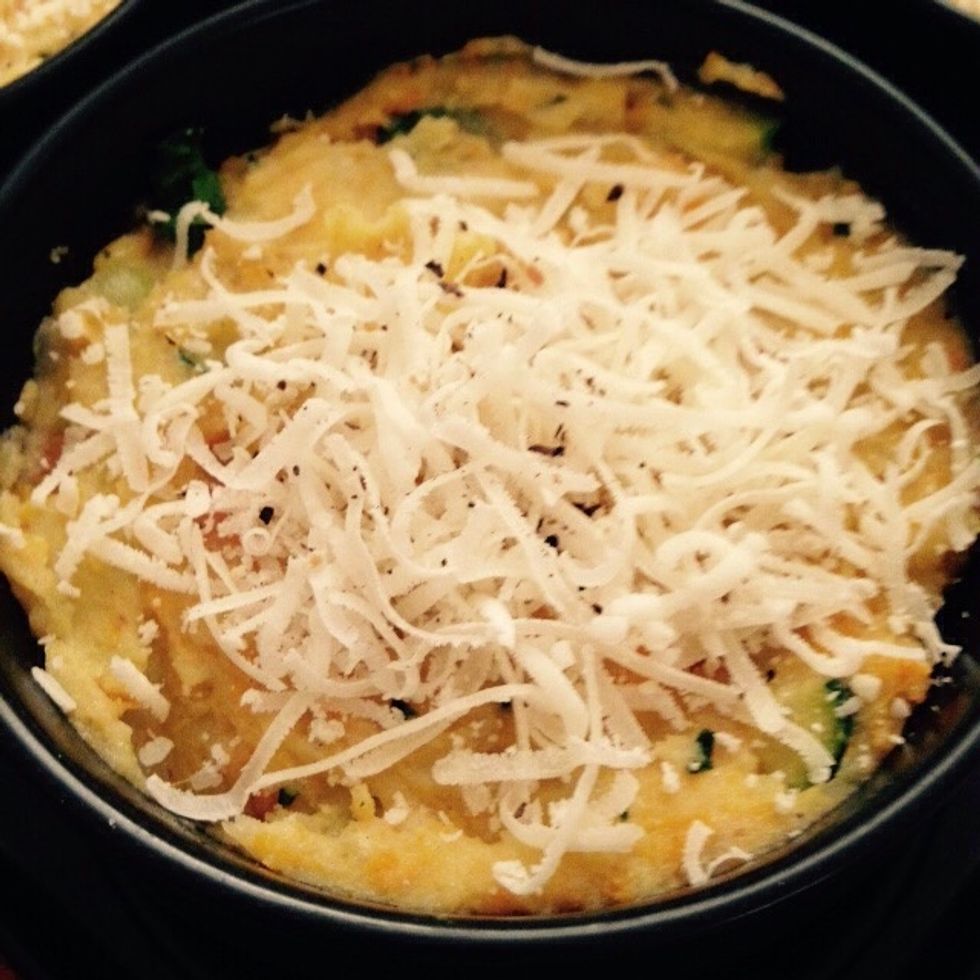 Crack some black pepper and bake for a good 20-30min in a 200C preheated pven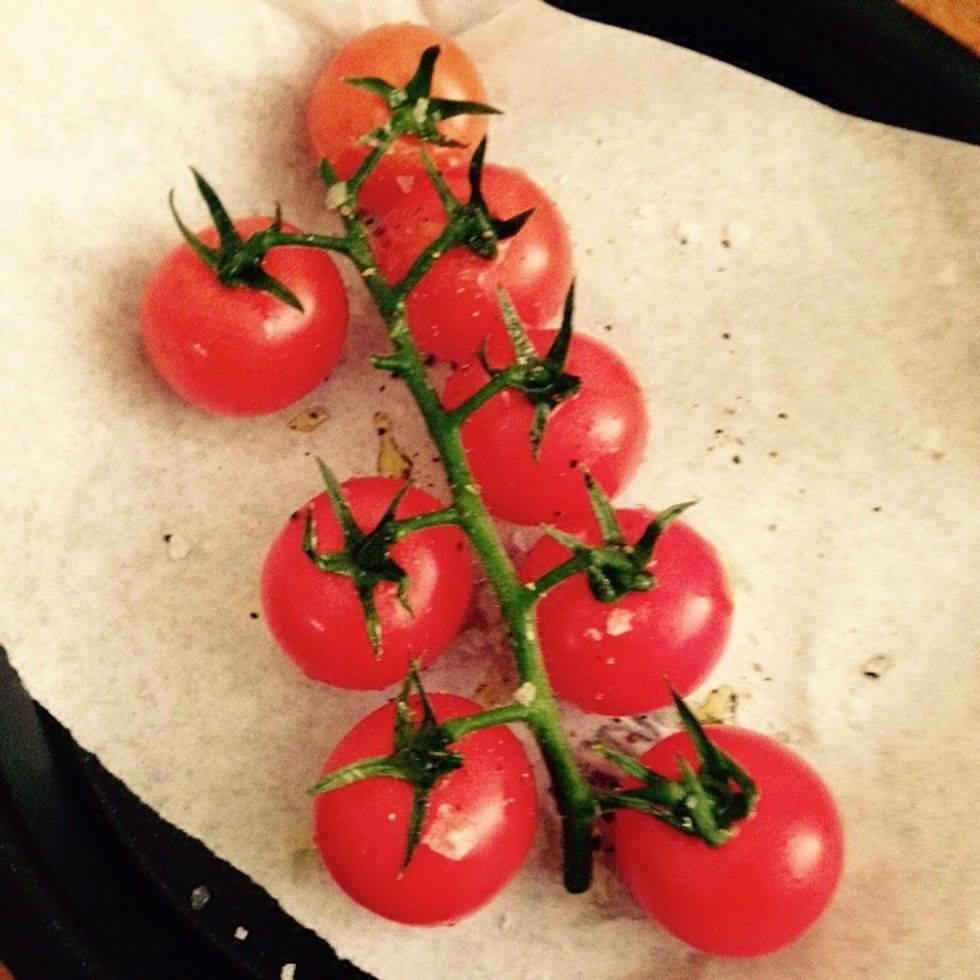 In a separate baking tray add the vine grape tomatoes, drizzle with olive oil and season with black pepper and salt. Bake for 10min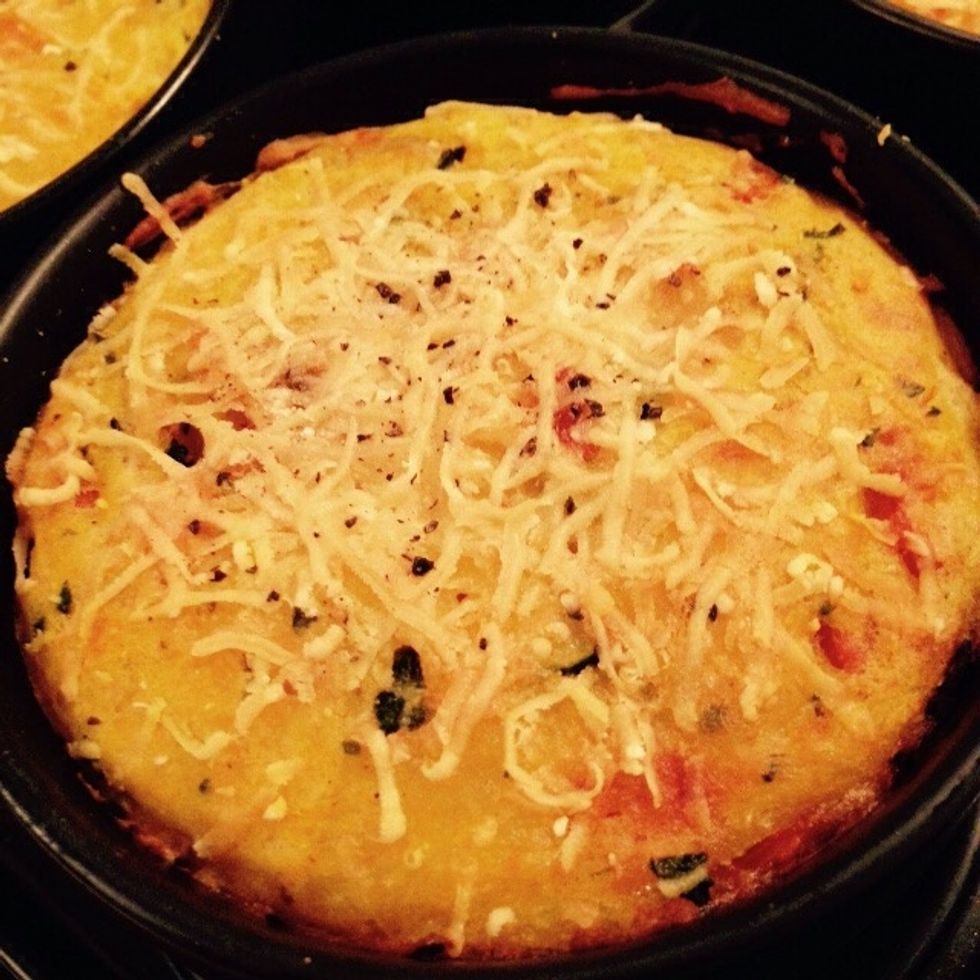 Check the consistency with a toothpick, but if you were starting with a thick mix you should be fine. Turn on the grill for the last 3-5min to brown the top.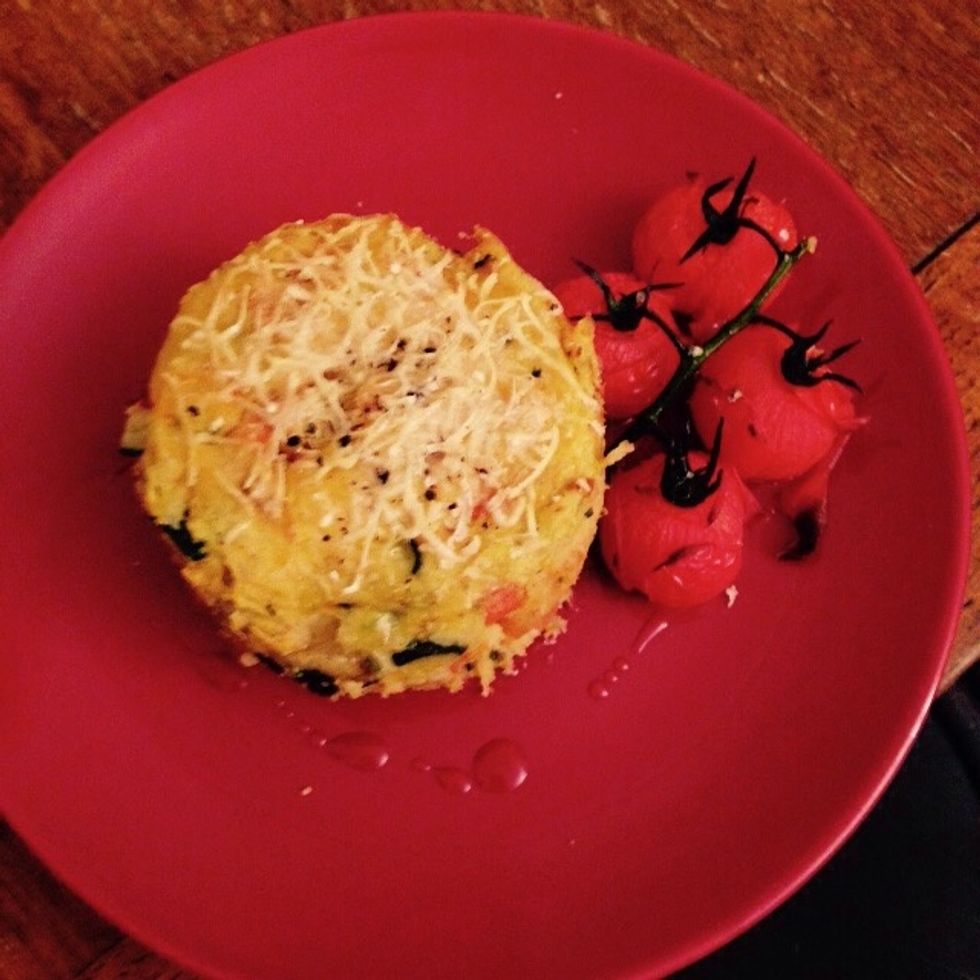 Plate with the grape vine tomatoes, drizzle with olive oil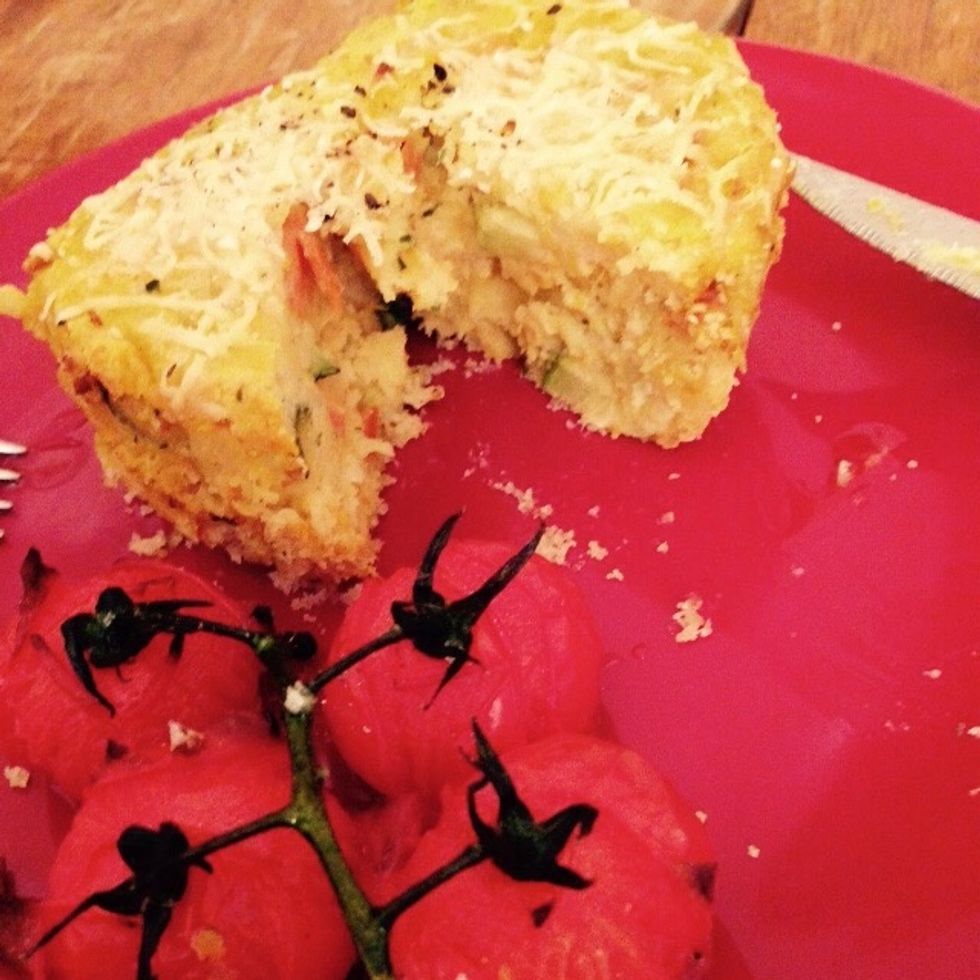 Enjoy!
300.0g Potatoes
200.0g Butternut squash
0.0 Onion
2.0 Garlic cloves
0.0bnch Parsley
1.0 Carrot
1.0 Courgette
Thyme
Vine grape tomatoes to garnish
Nutmeg
Salt
Pepper
Breadcrumbs
Sunflower seeds oil
Olive oil
1.0 Egg
Parmesan
Gioele Nunziatini
Italian born and raised, I moved abroad to pursue a career in engineering. Cooking is what brings me back to my origins, to the flavors of my parents' farm.