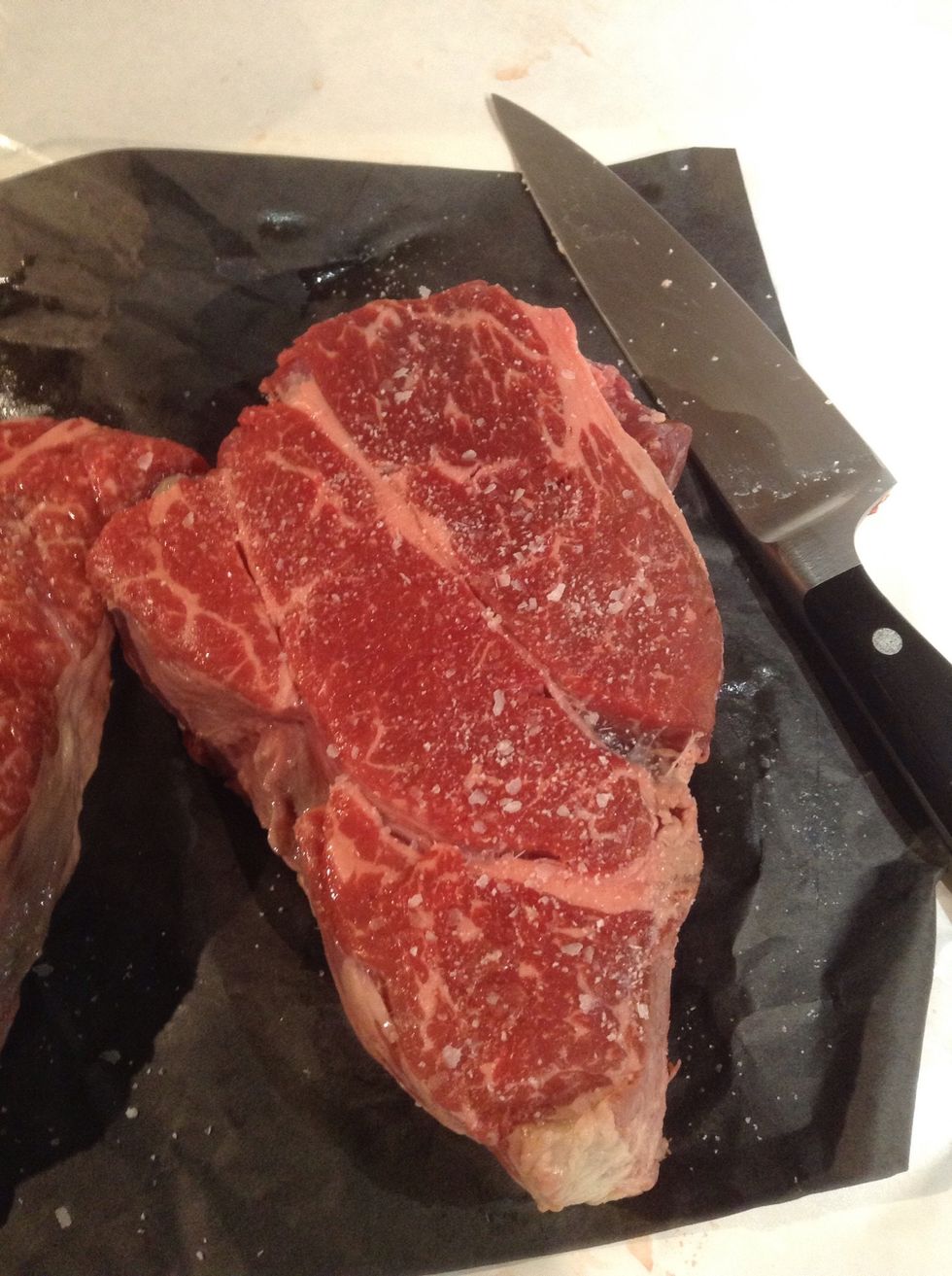 1. Pre-heat oven 300F (148C) 2. trim excess fat from roast and salt liberally on both sides let meat rest 30 minutes before browning.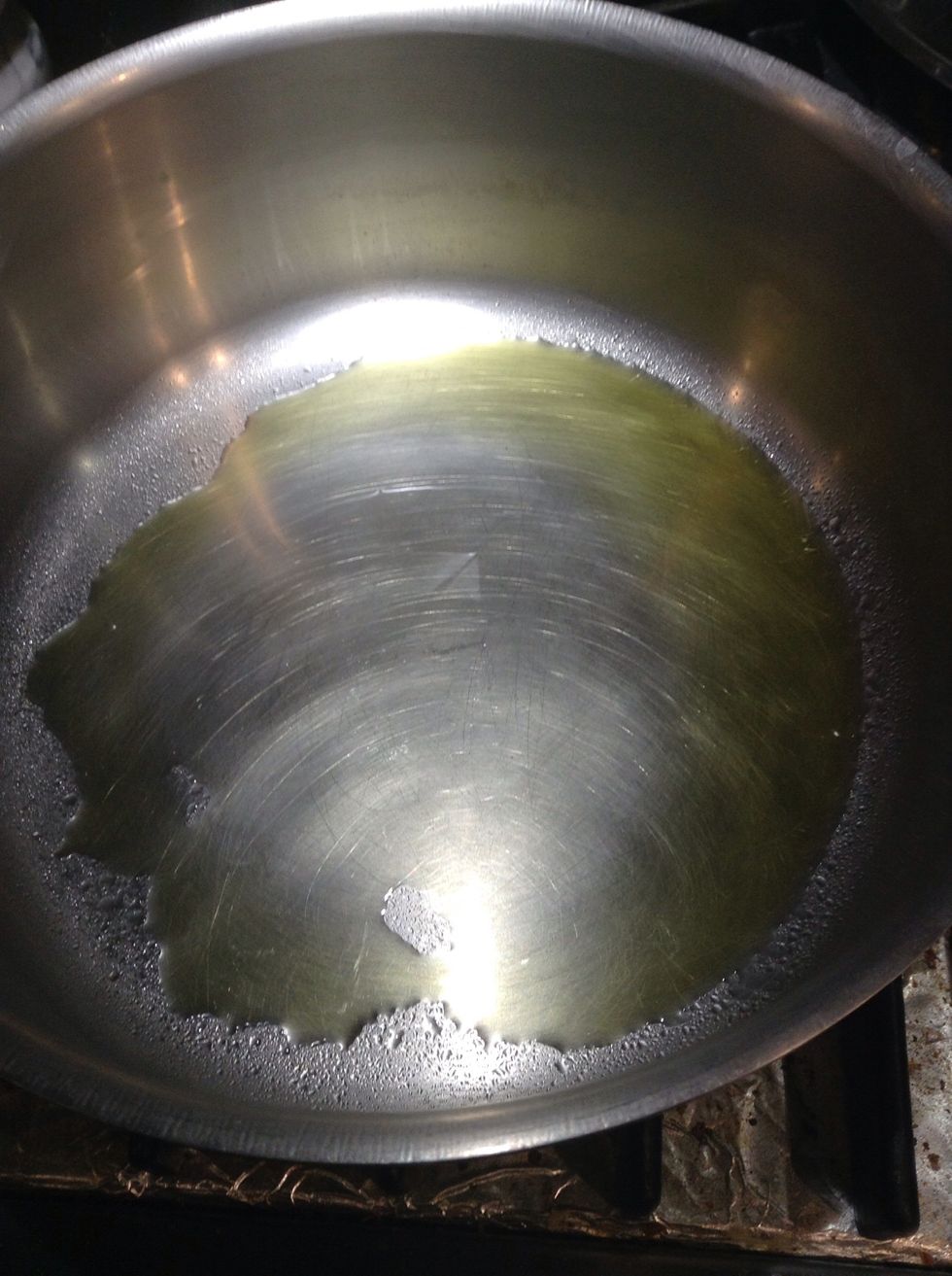 Spray stew pot (10 - 12 qt.) with cooking spray then add 2 tbls. olive oil preheat pot between medium, med-high heat. **Note you may have to cut roast in half to fit in pot.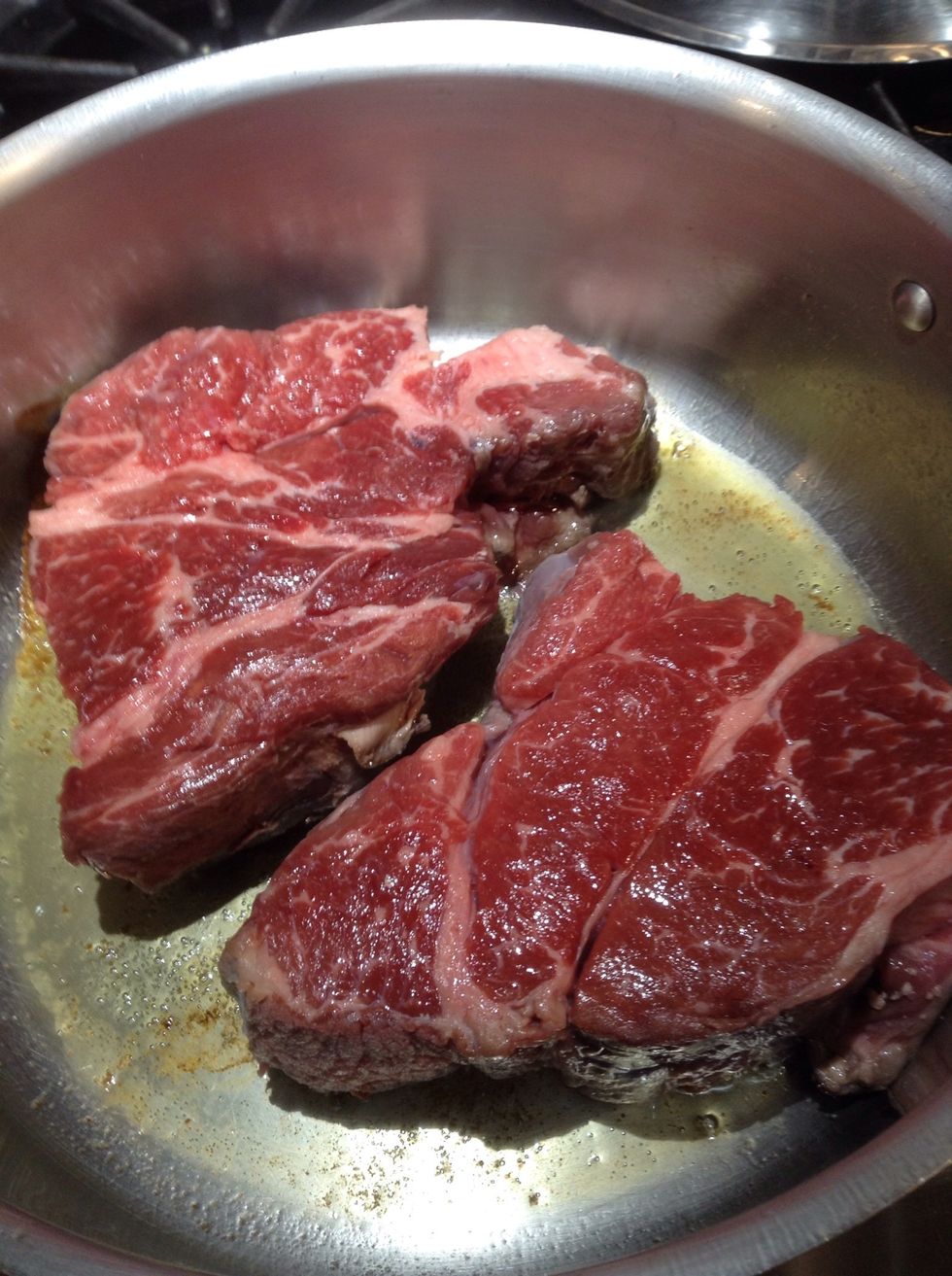 Add roast to hot pan and brown on all side about 5 min per side.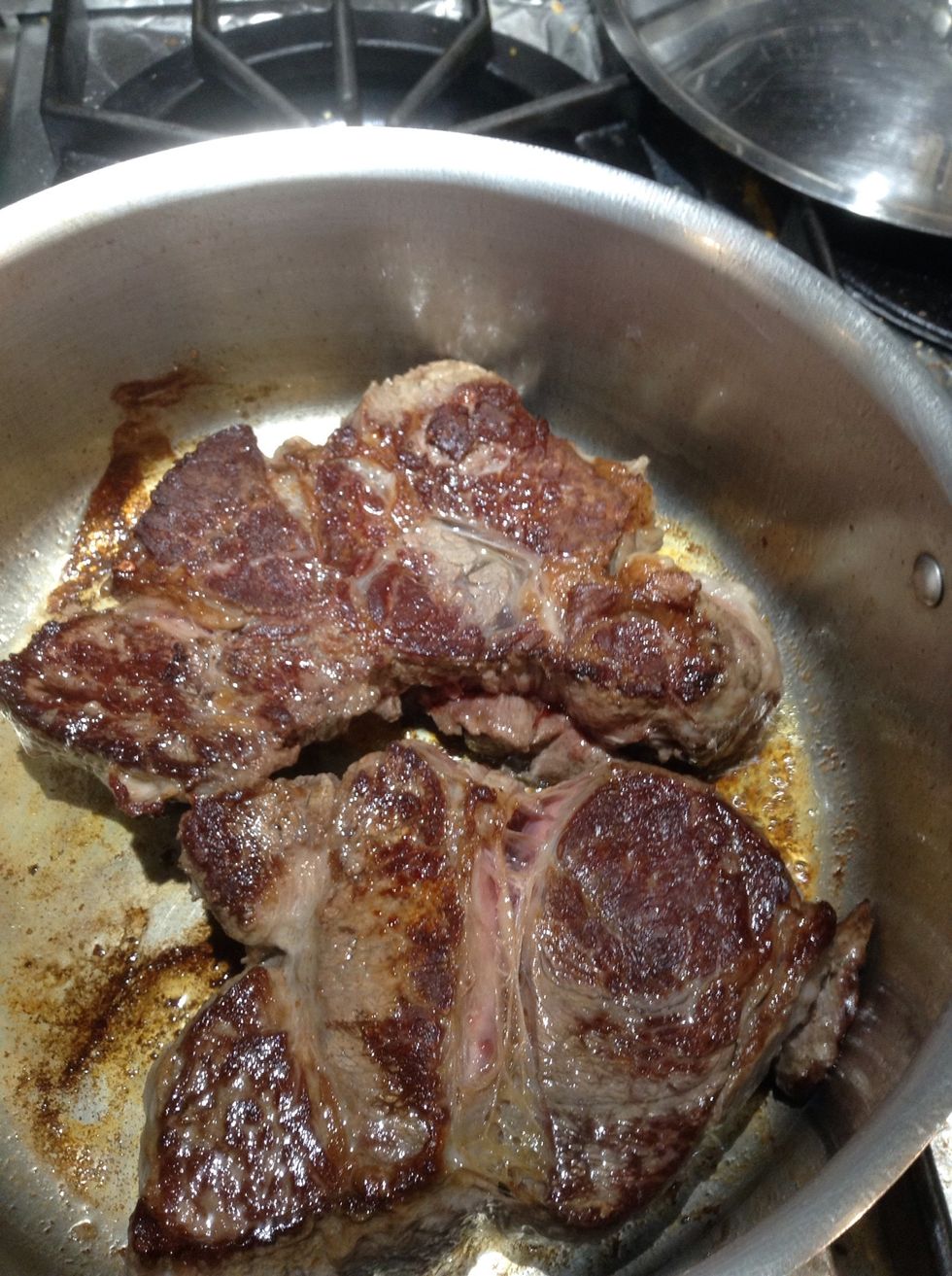 When browned remove from pot to dish and hold. reduce heat to medium.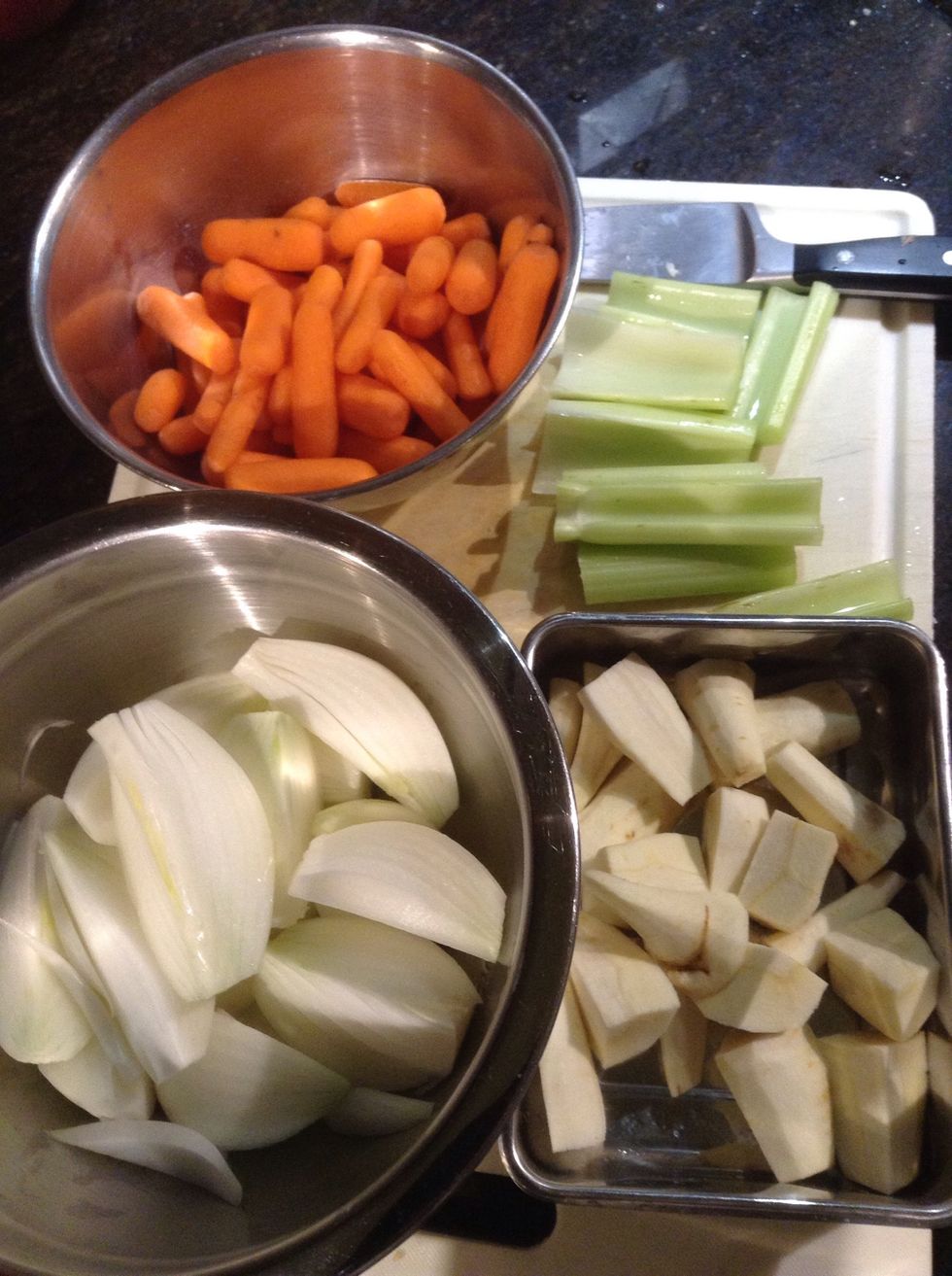 Add prepared vegetables to pot.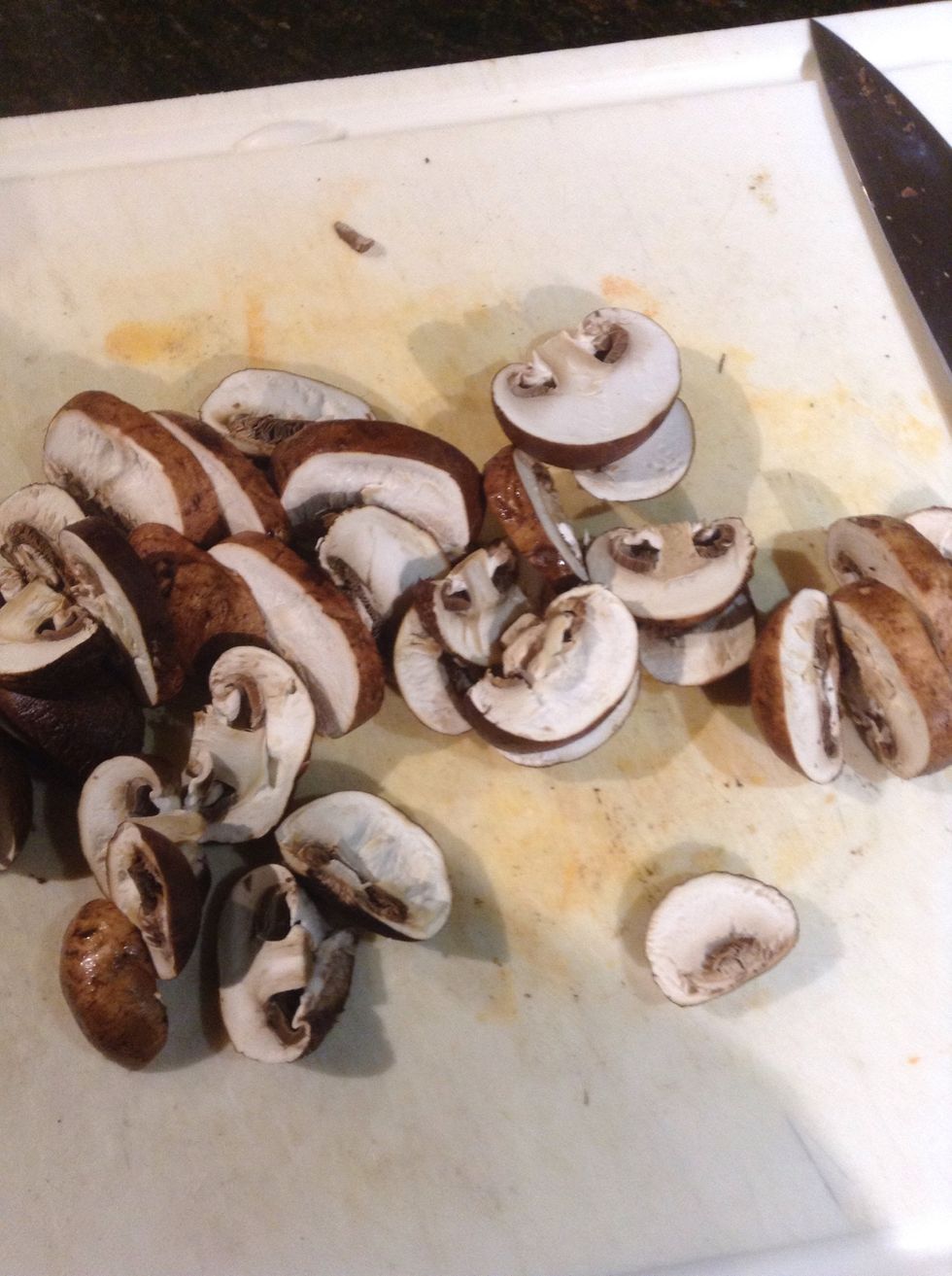 Clean and thickly slice mushrooms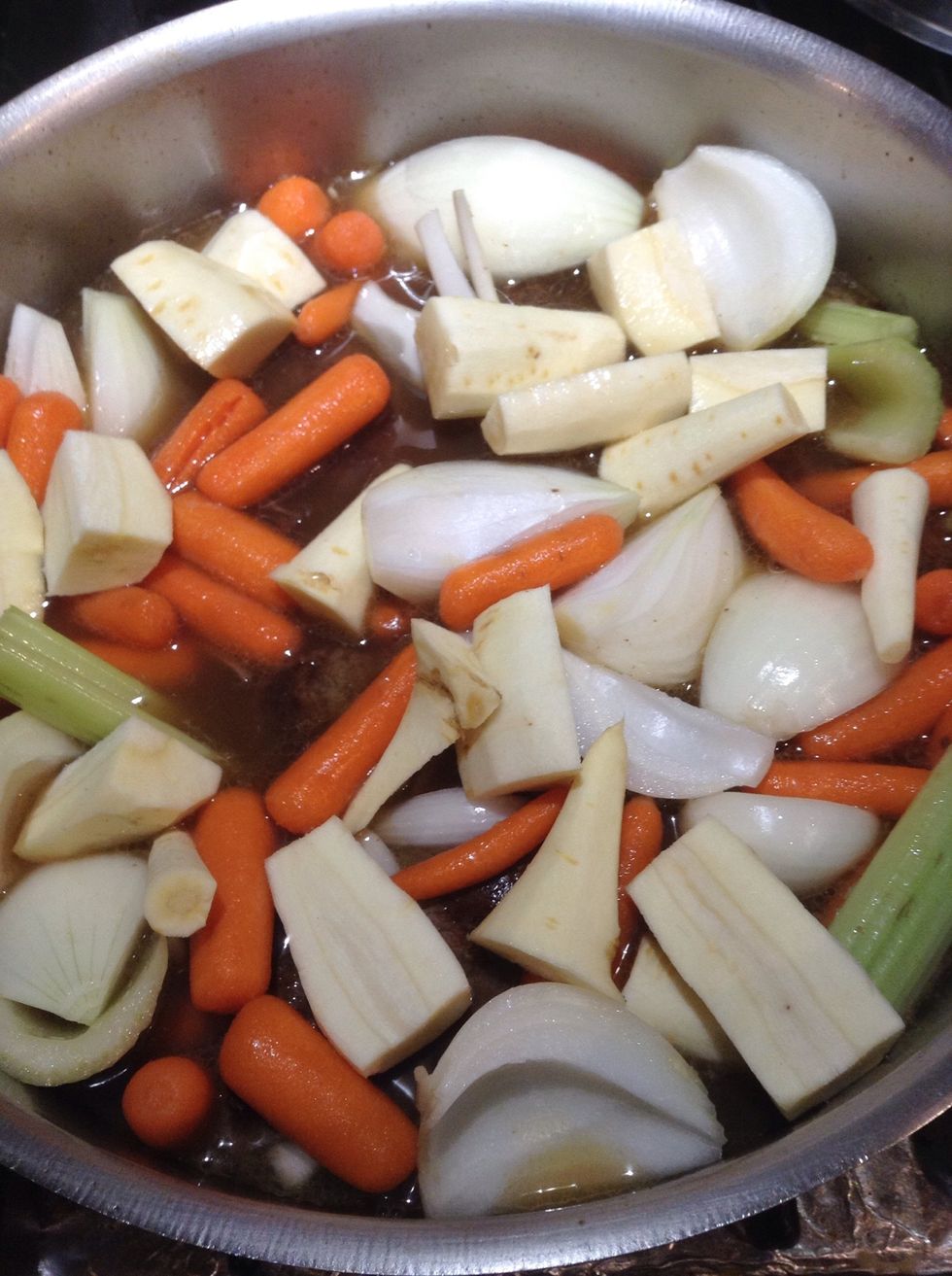 Sauté vegetables until lightly brown then deglaze pot with stock and optional wine. Add meat and any accumulated juices along with spices mix lightly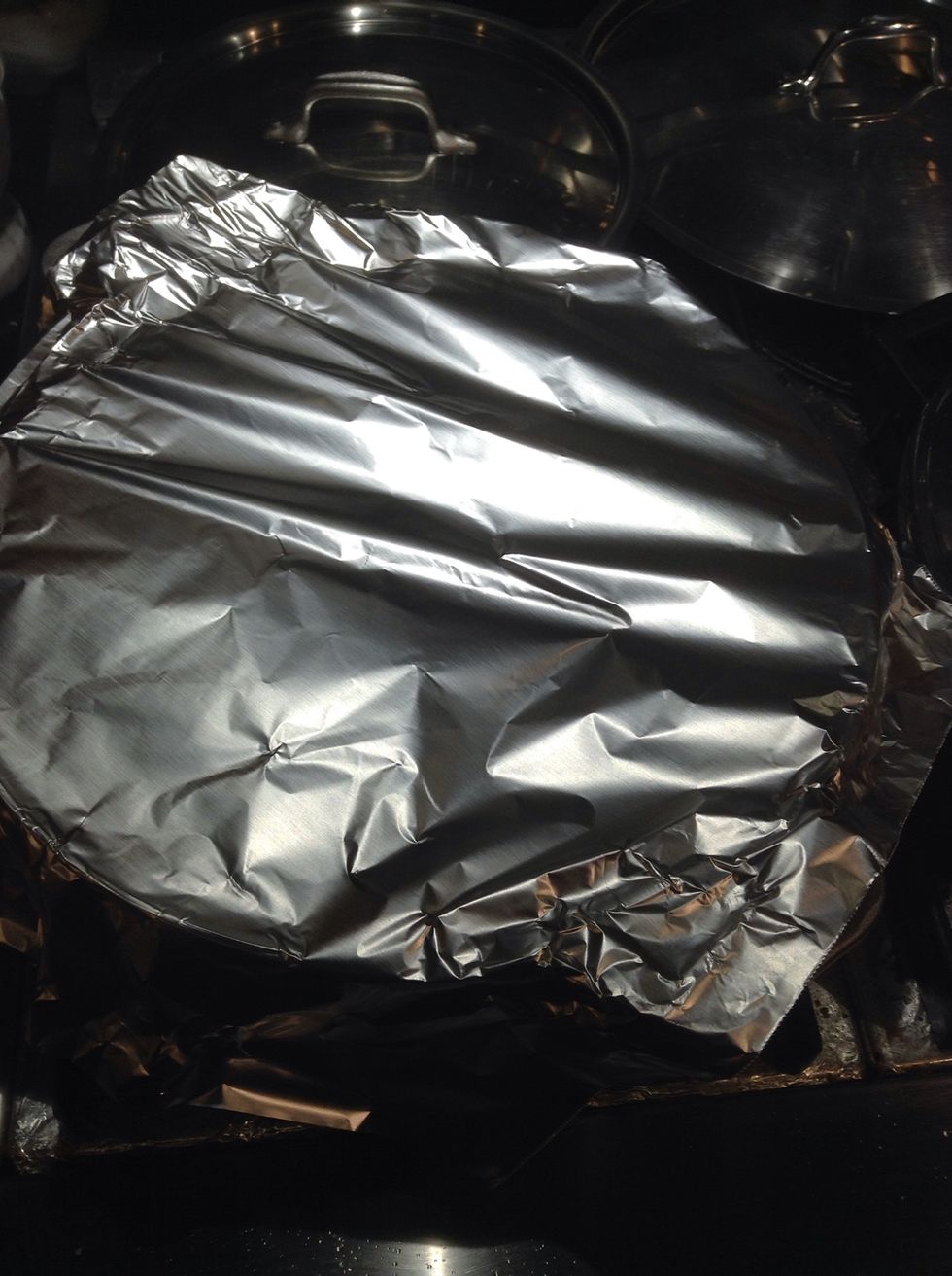 Cover pot with heavy aluminum foil.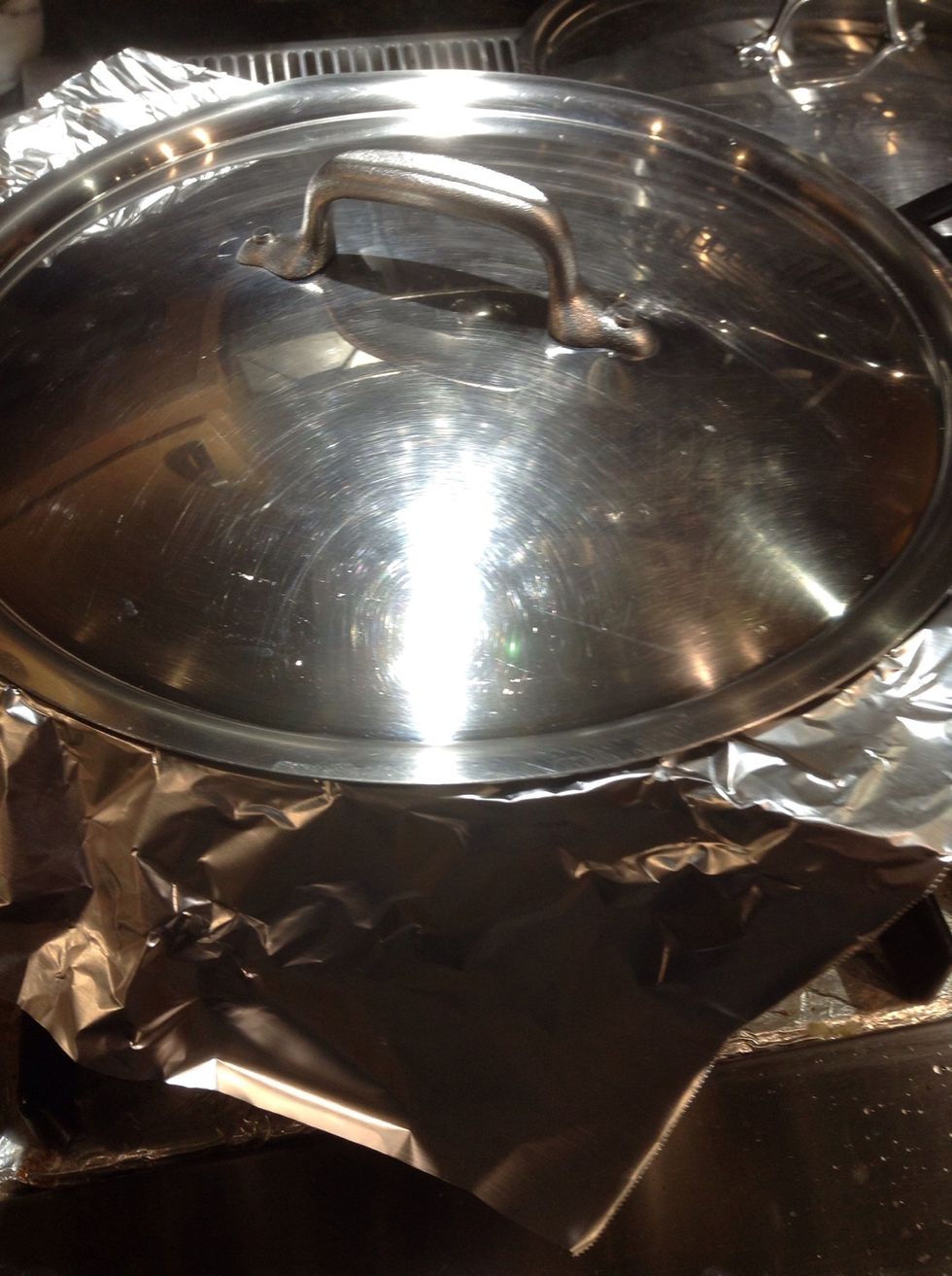 Cover and place in hot oven. Bake 30 minutes at 300F (148C) then reduce heat to 230F (110C) and continue cooking for 3 to 4 hours until meat is fork tender.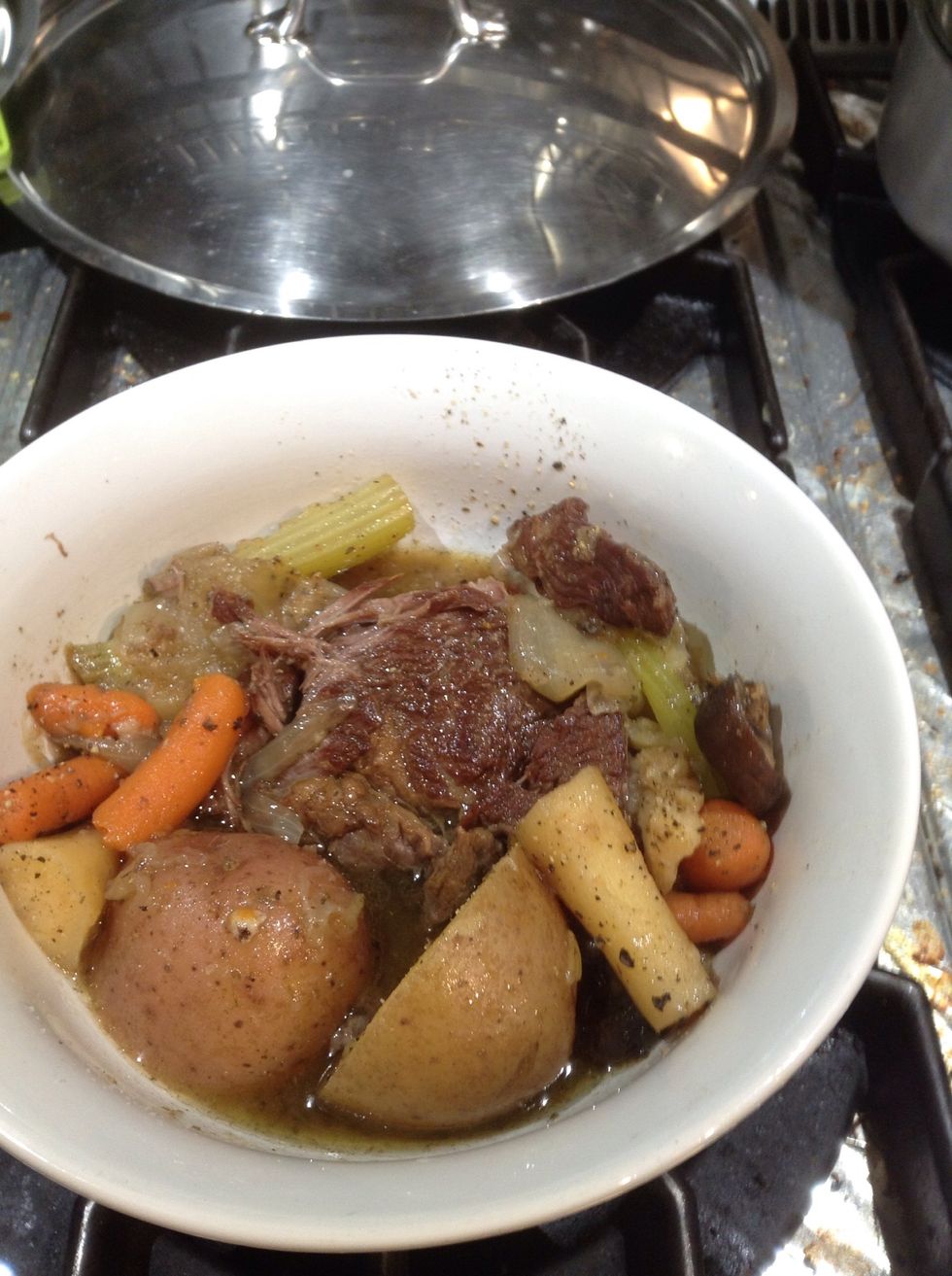 A weekend feast sure to bring smiles and requests for another portion. :-) Add salt & pepper to taste.
1/2lb chuck roast or blade roast
4.0 yellow onions (small to med) peeled & quarted
12.0oz "cut & peeled" carrots
2.0 med. Parsnip peeled cut 2" length and halved
5.0 Red potatoes washed cut in half
1.0 Bay leaf whole
1/8tsp thyme fresh ground or rubbed between fingers
1/2tsp Fines Herbs (can substitute dried parsely)
1/2tsp Herbs de Provence (optional)
1/2tsp Marjoram
1.0tsp Rosemary (leaves) or 1/2 tsp ground or 3" fresh
4.0 Juniper berries gently crushed with finger & thumb
8.0 whole black peppercorns cracked
1/2c Cabernet Savignon (optional)
3.0c Beef stock or broth
1/2tsp Salt kosher (use 1/2 tsp less if table salt)
1.0 large stew pot
2.0 celery sliced in 2" lengths
10.0 mushrooms (white or brown)
2.0Tbsp virgin olive oil
1.0 cooking spray or wipe pot with 1 tsp cooking oil
John The Basque
Native Seattleite, world traveler & geek, dedicated to bringing cultures together with food.