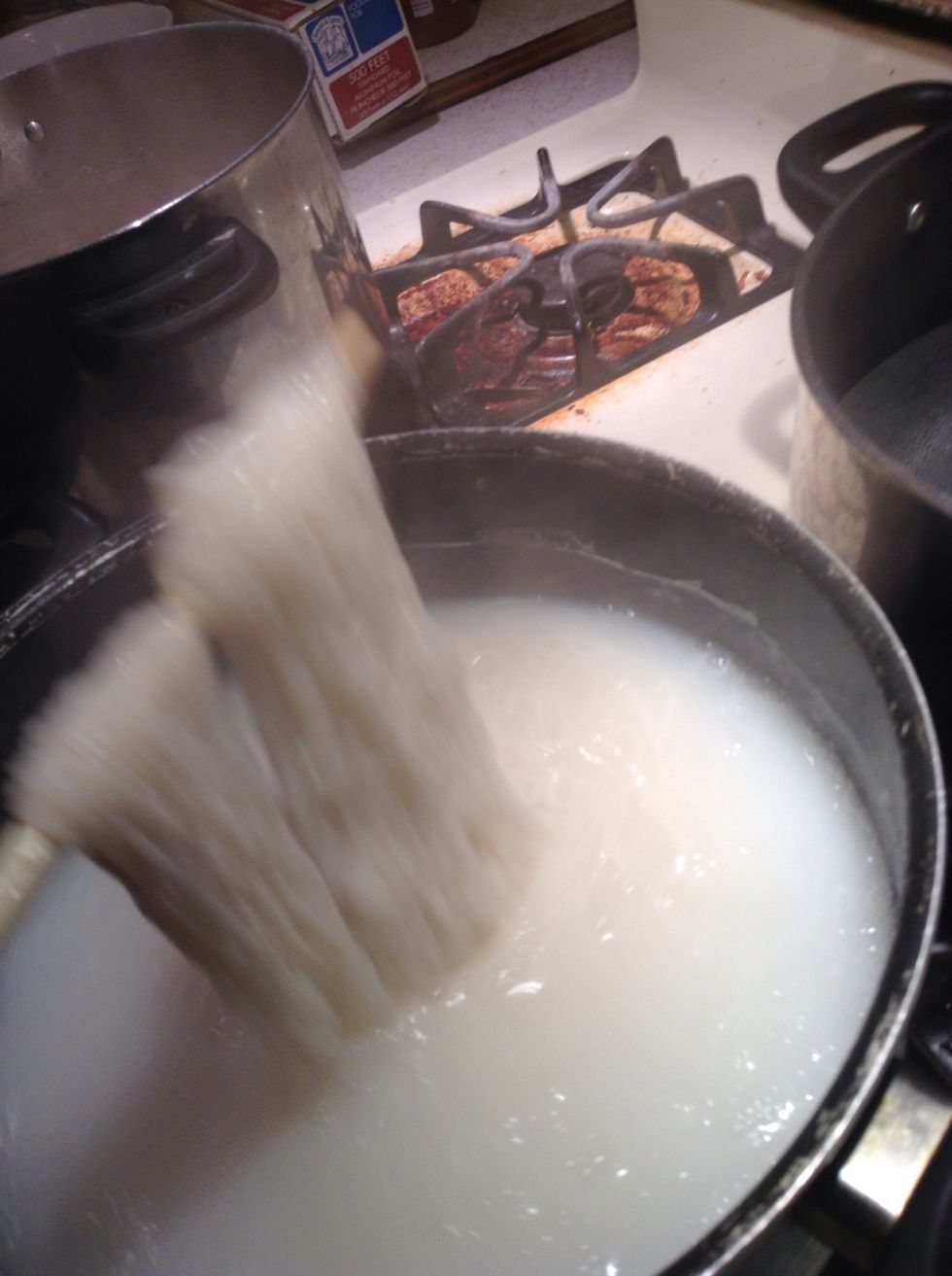 First you want to soften the noodles for about 5-10 minutes . Keep stirring the noodles
Now you put the spring roll wrapper in a bowl full of hot water for about 5-10 secs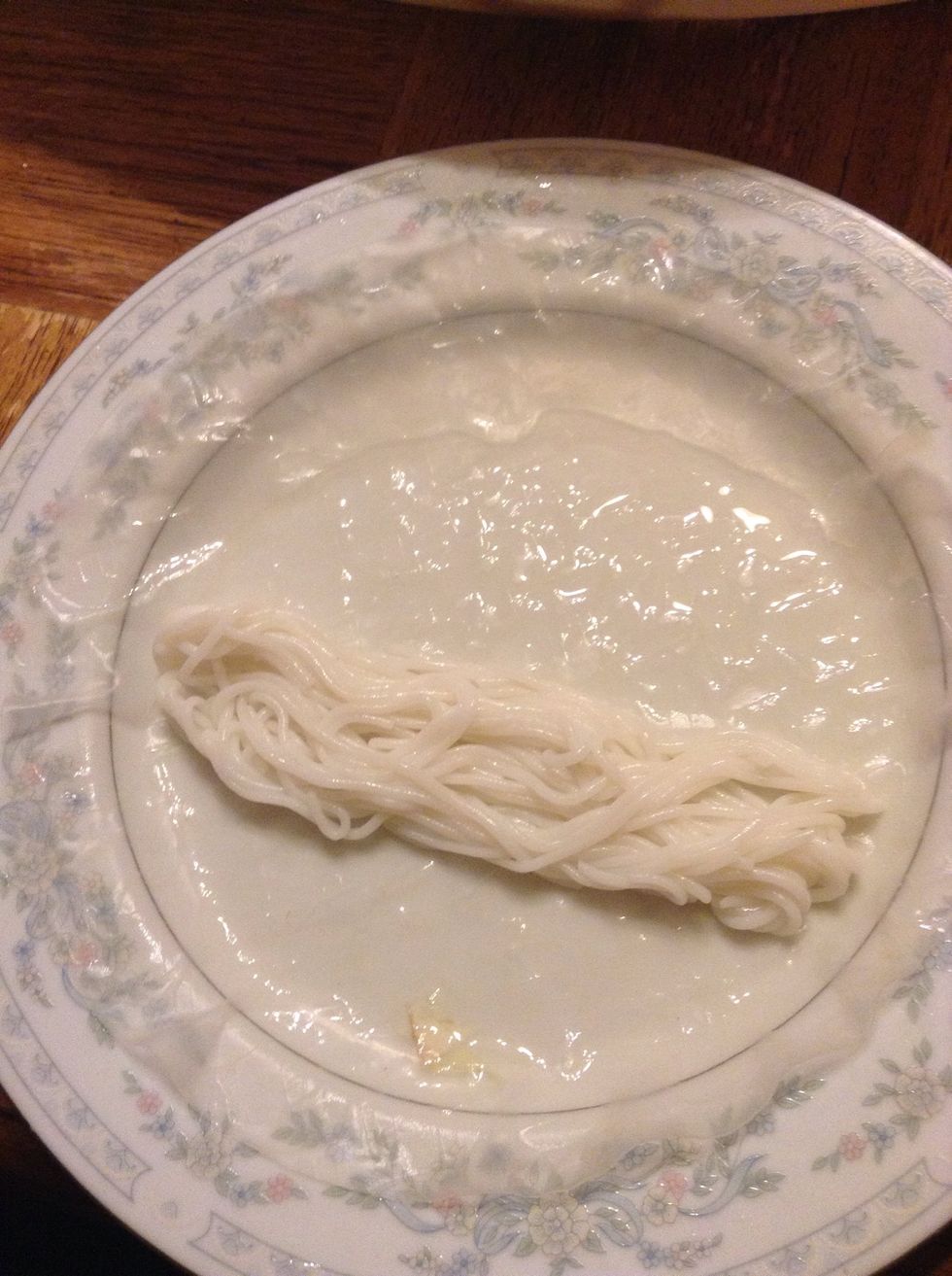 Okay now you put take about a handful of noodles and put it on the bottom center of the wrapper after taking it out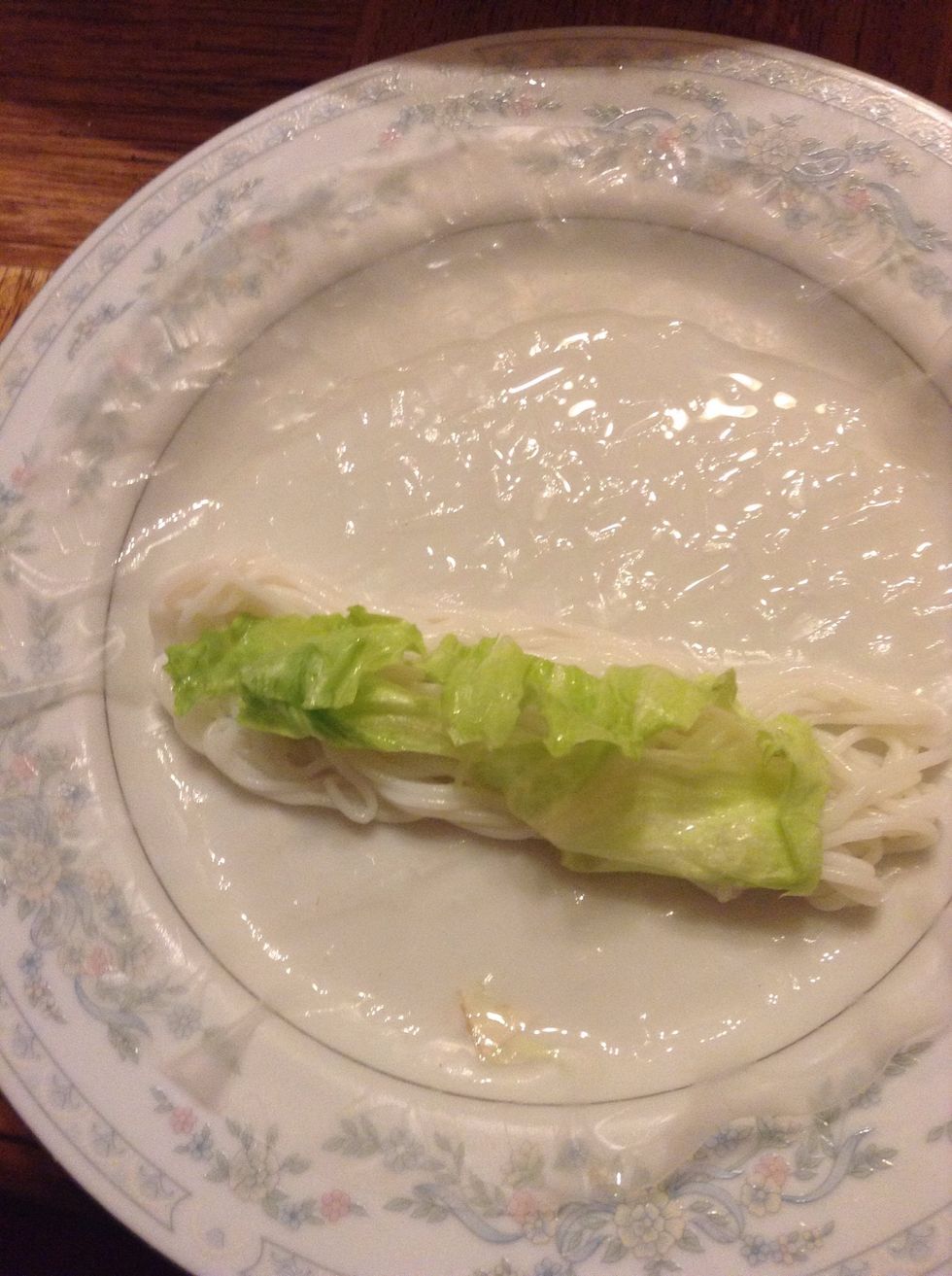 Now put the lettuce on top of the noodles .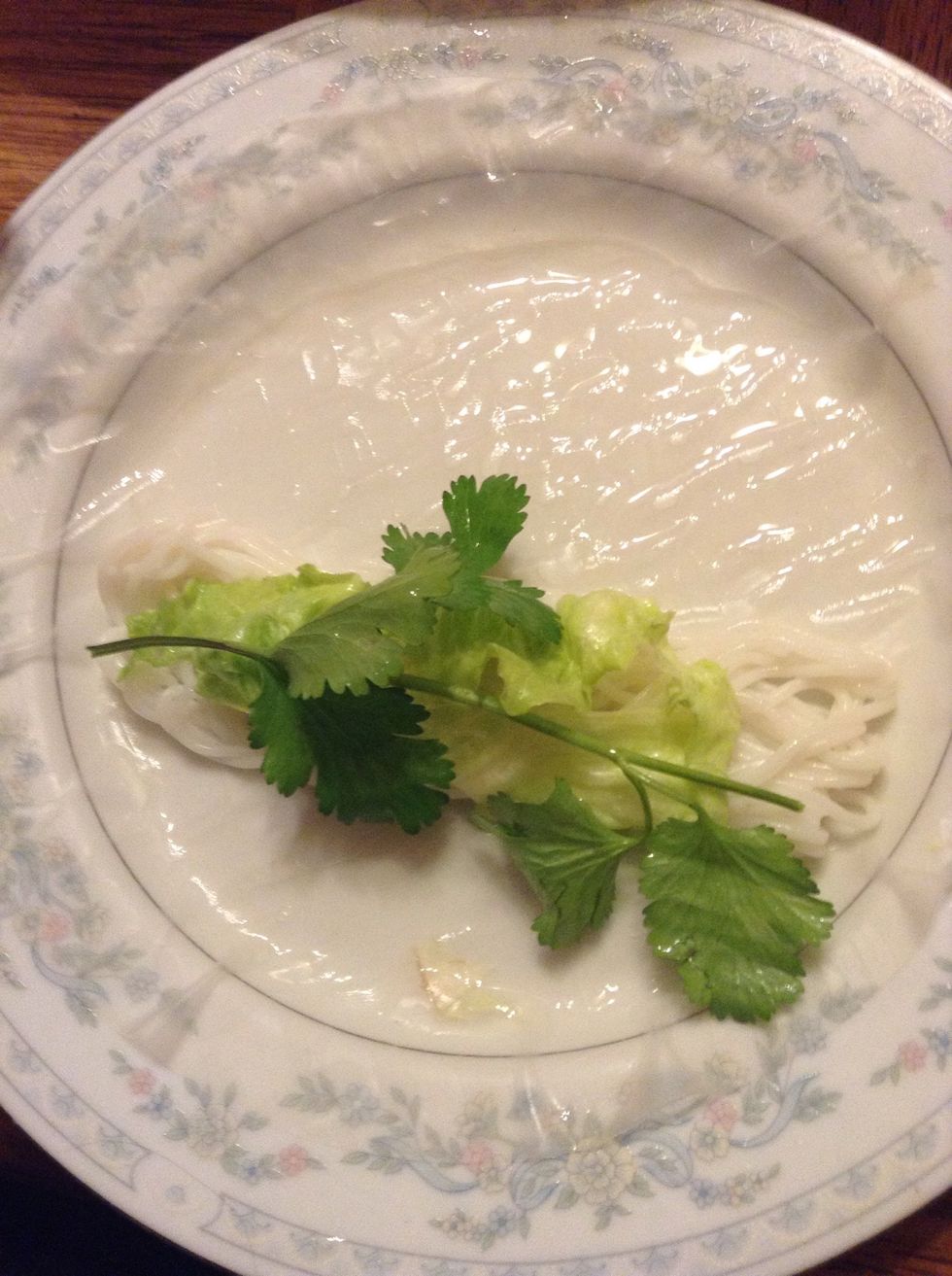 Now add the cilantro on top of the lettuce . Like making a burger .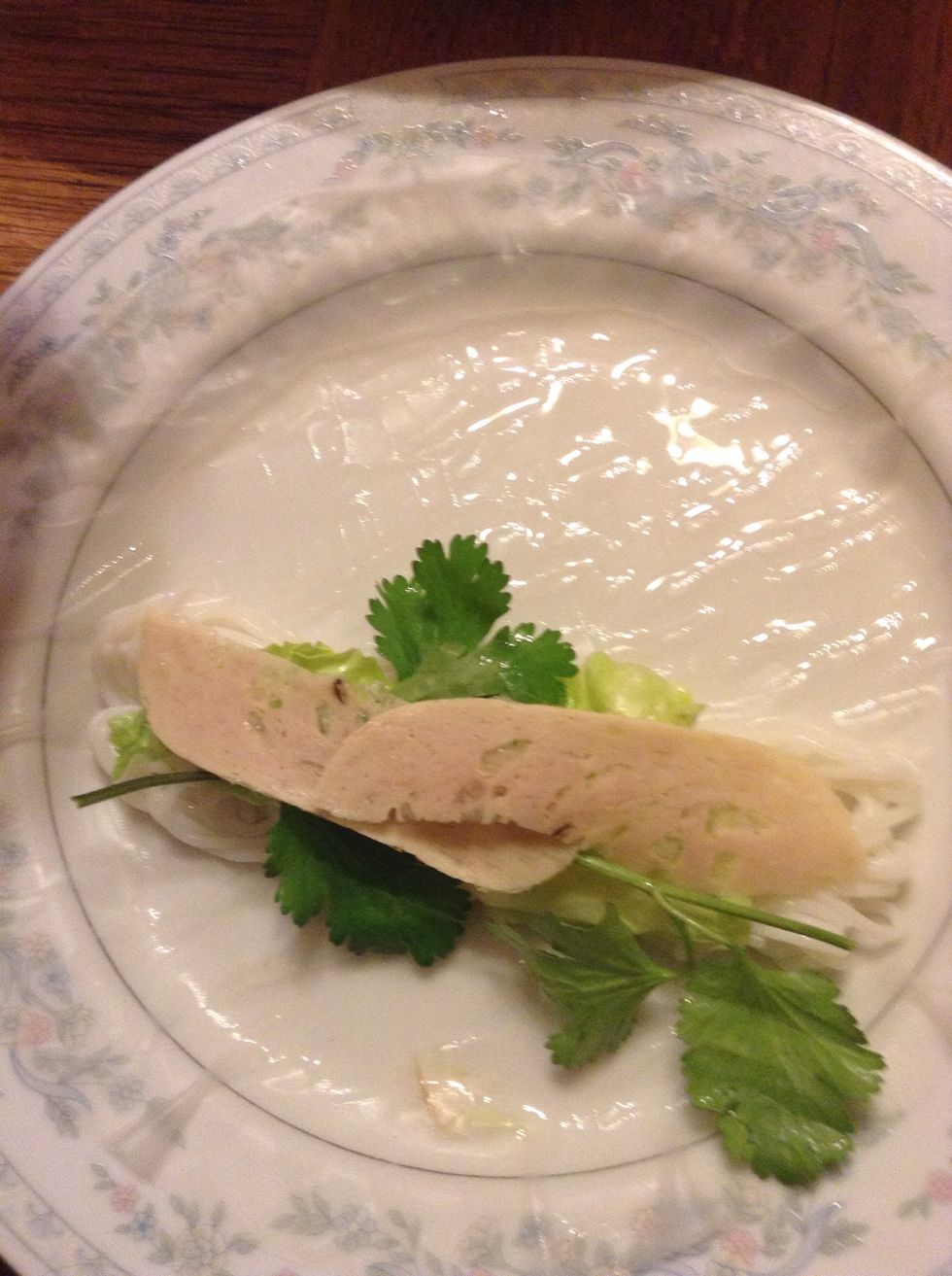 Then we add some pork meatloaf on top of that
Add just a few strips of the cooked pork over the pork meatloaf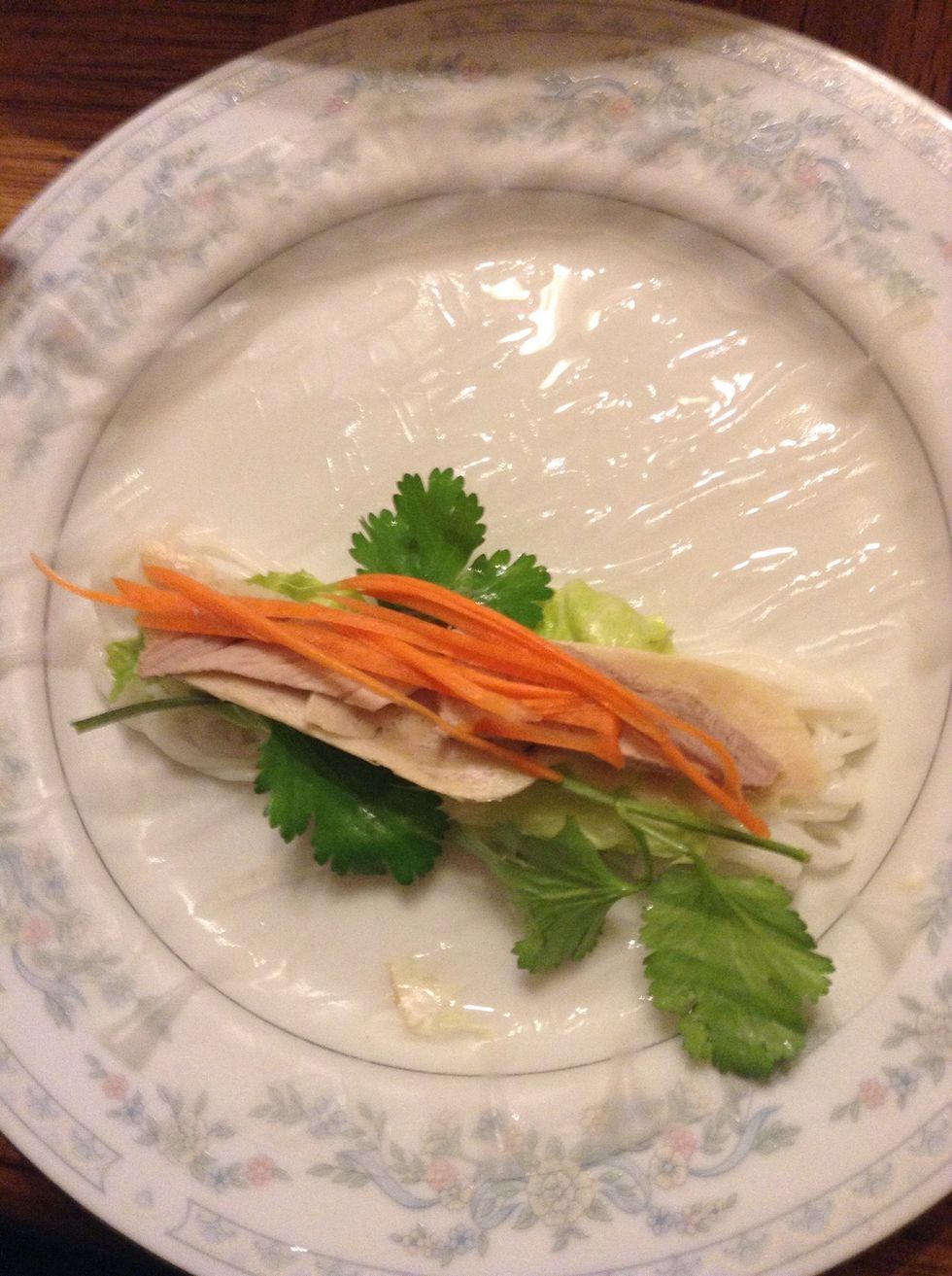 Next just about a handful of carrots on top
Now you add the cucumber over that . You're done with adding all the ingredients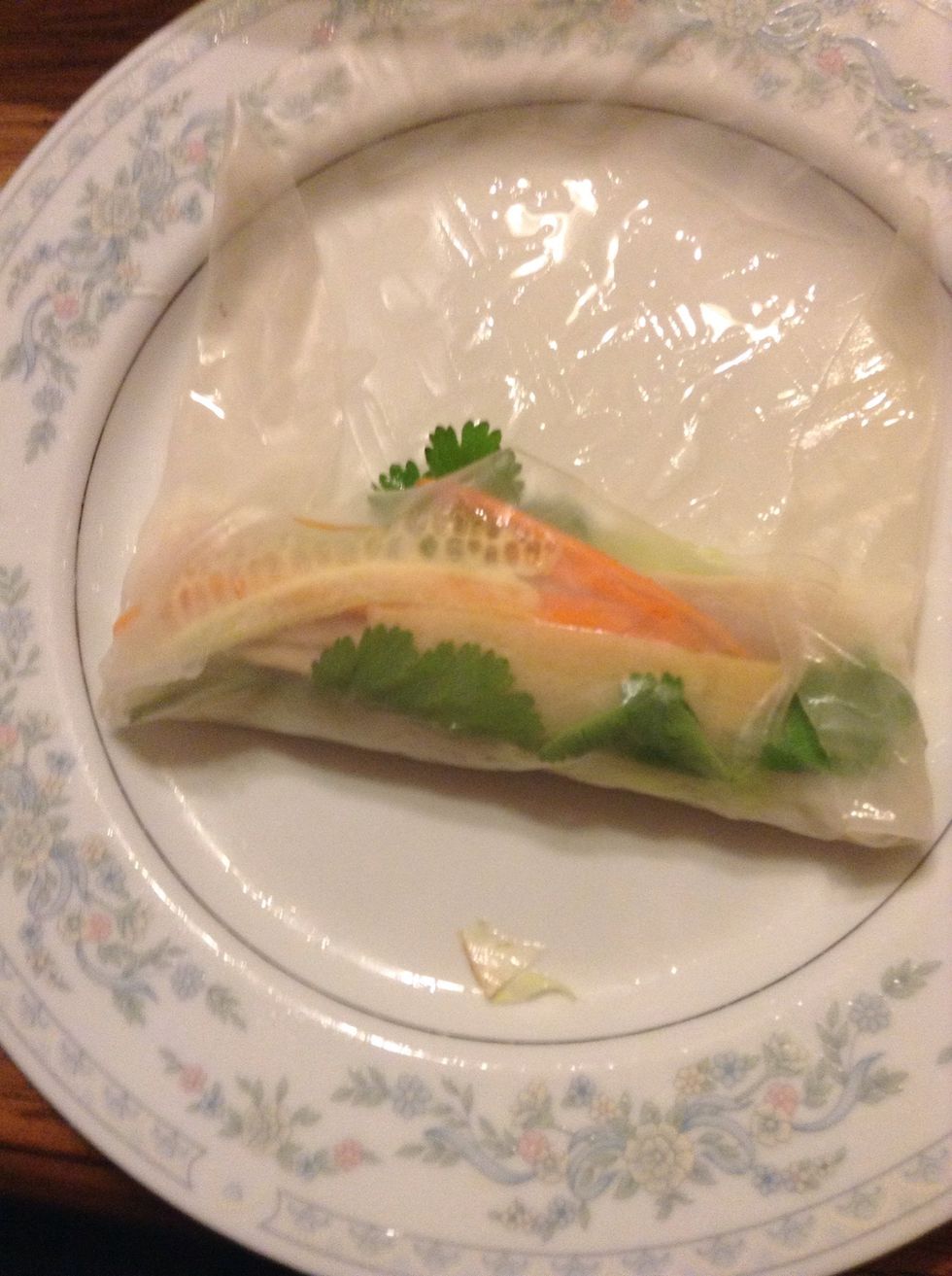 Now for the folding , you roll it up to about halfway and then fold in the sides like an envelope .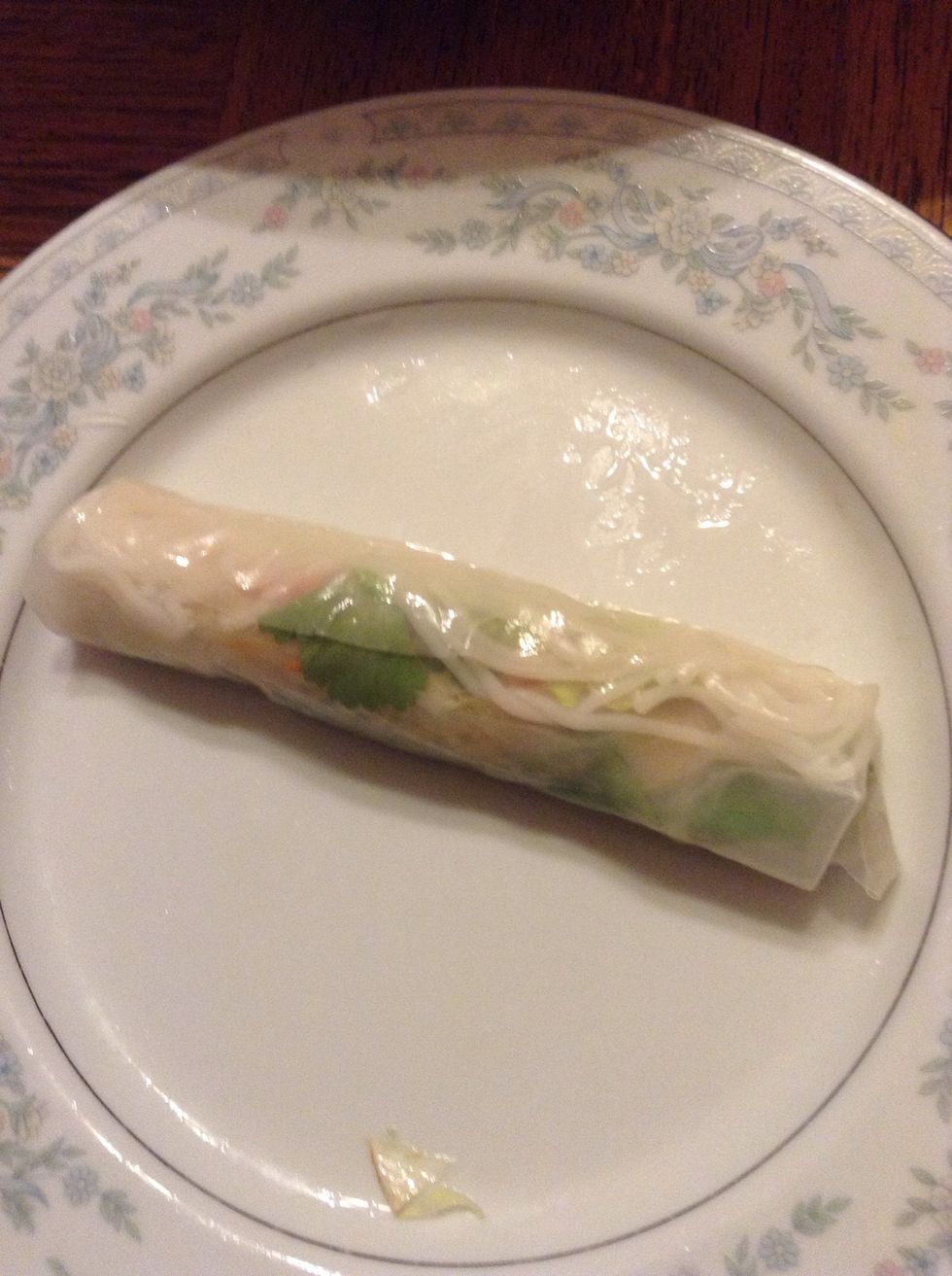 Then you roll up the rest like a burrito and there you have your spring roll
Spring roll wrapper
Lettuce
Cilantro
Cooked pork
Pork meatloaf
Rice noodles
Cucumber
Carrot