Preheat the oven to 180 deg. centigrade. Chop carrots, celery and onions roughly in 1-inch sized pieces. Cross-cut fat of pork loin.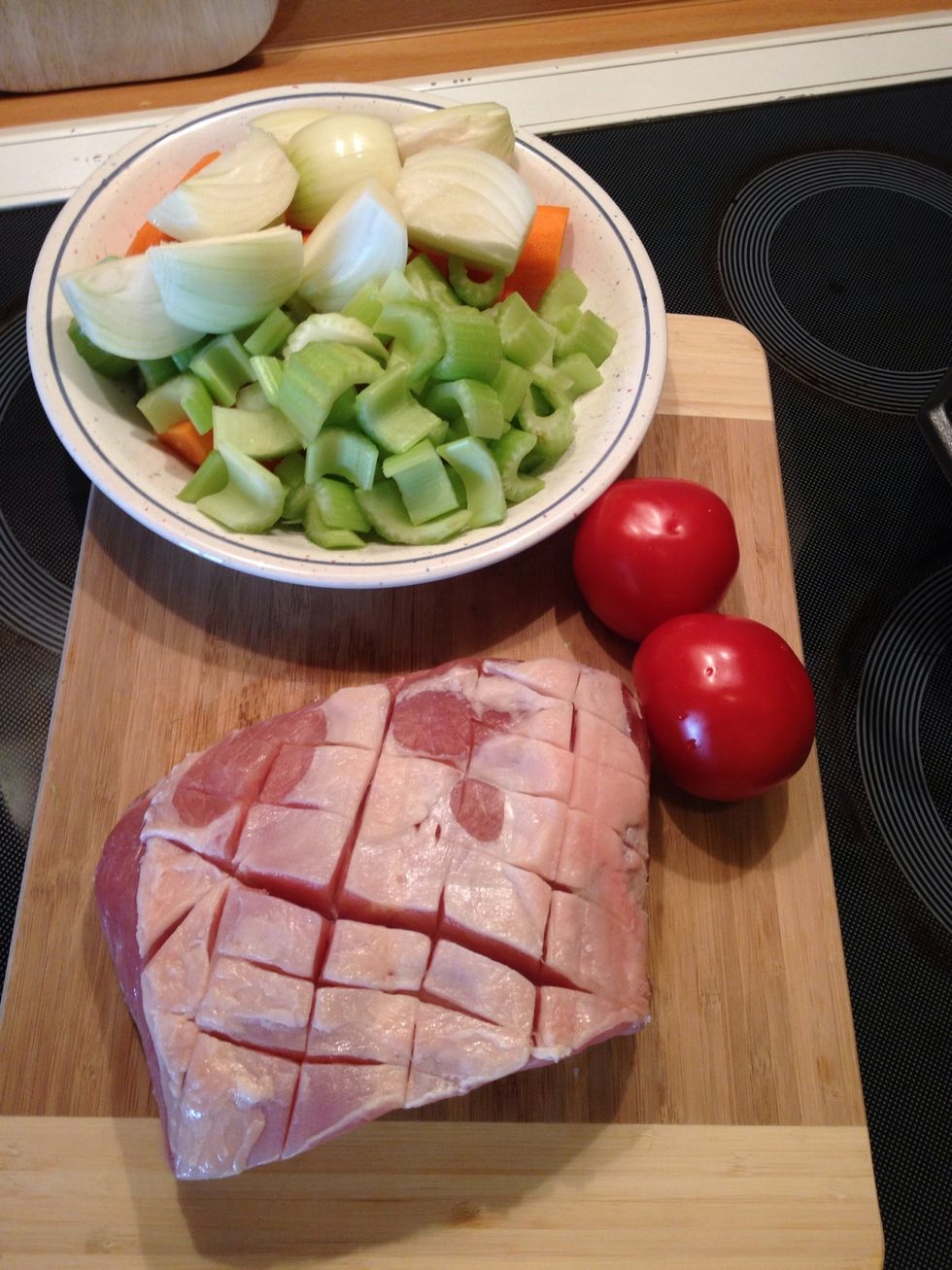 Readily prepared pork & vegetables
Preheat heavy Dutch oven. Thoroughly rub pork with salt, pepper and coriander seed. Brown pork in olive oil for several minutes.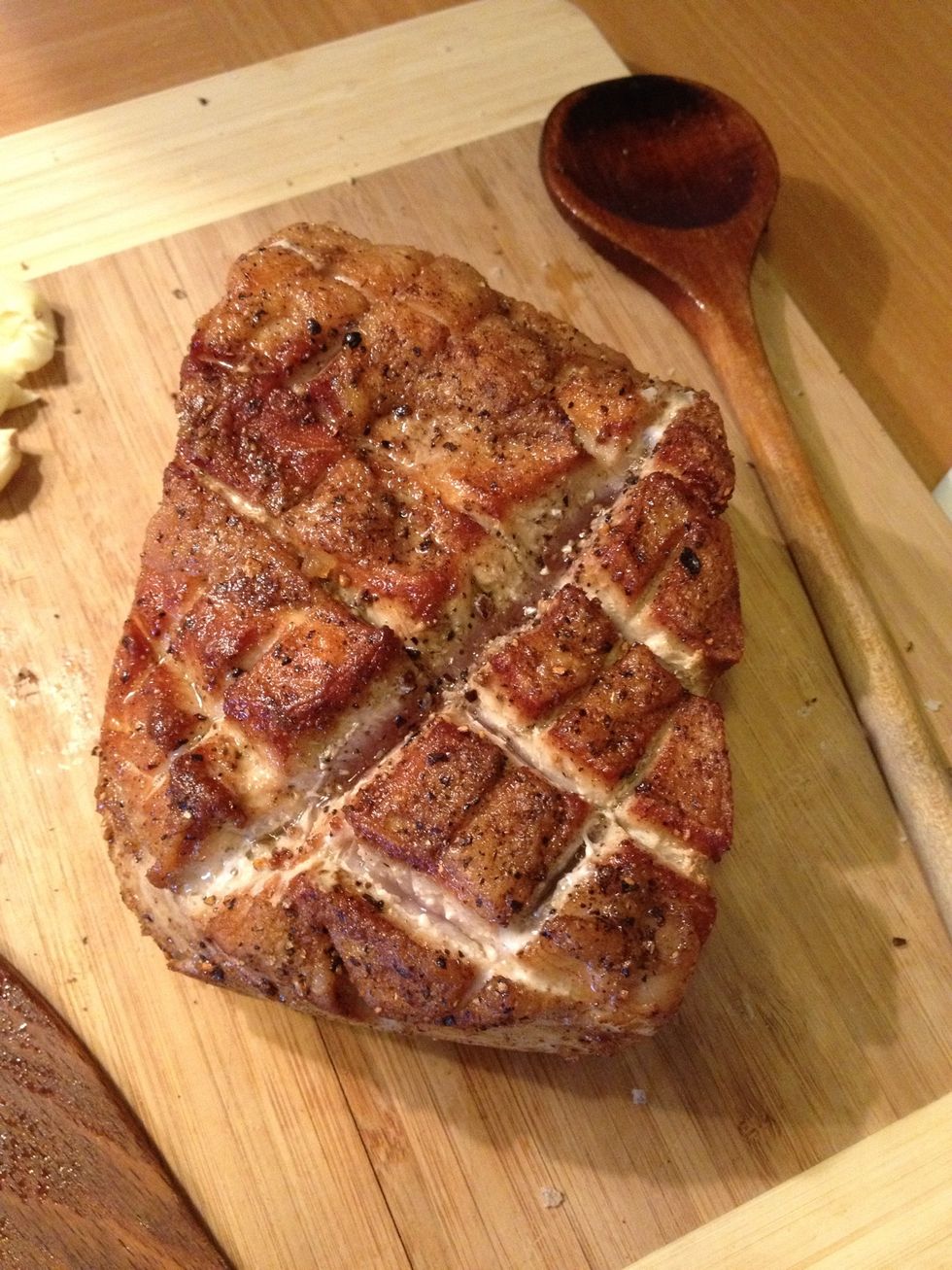 Remove pork from Dutch oven. Sautée chopped vegetables in remaining olive oil and pork juice for several minutes.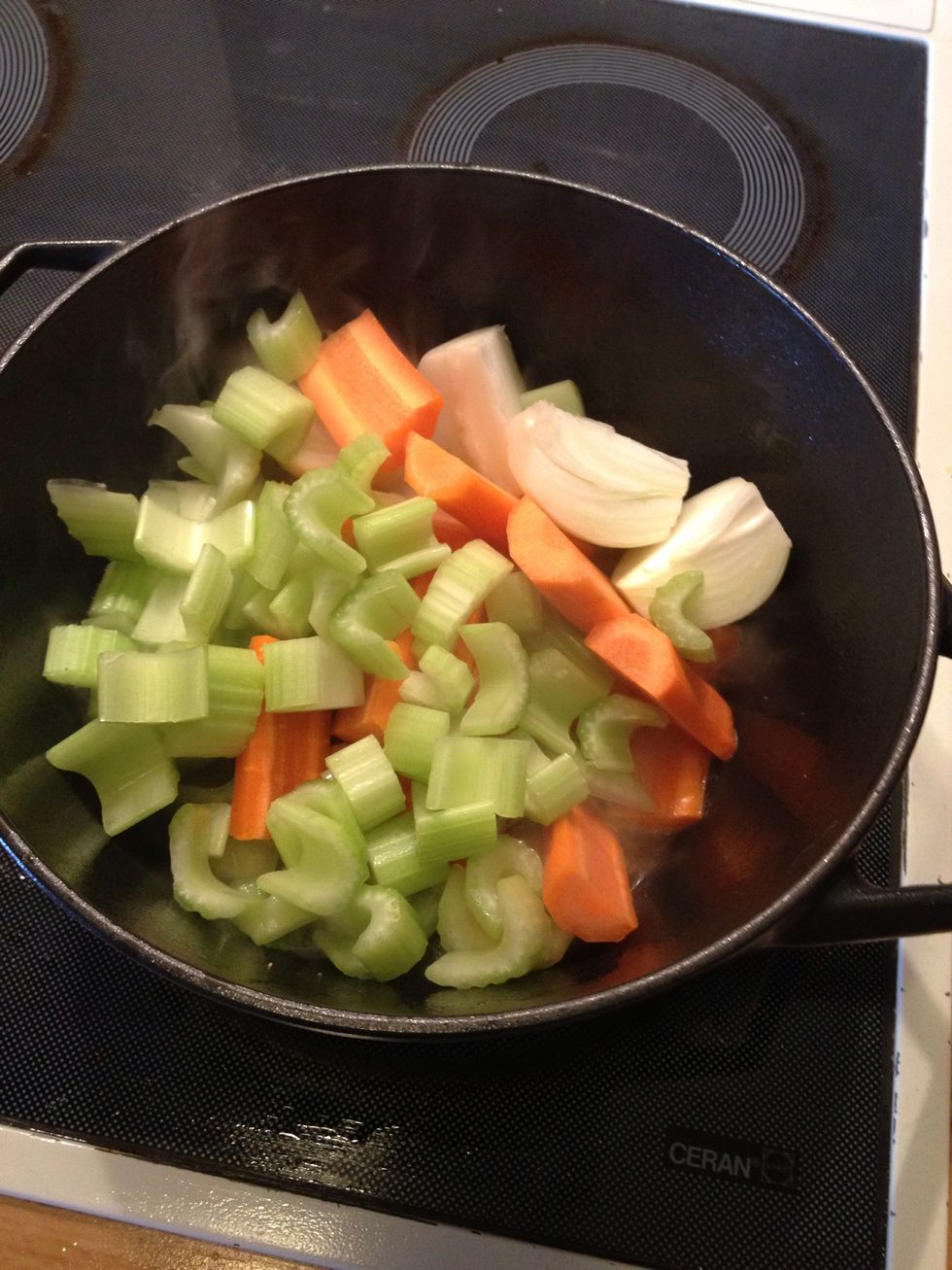 Crush garlic gloves and add to vegetables.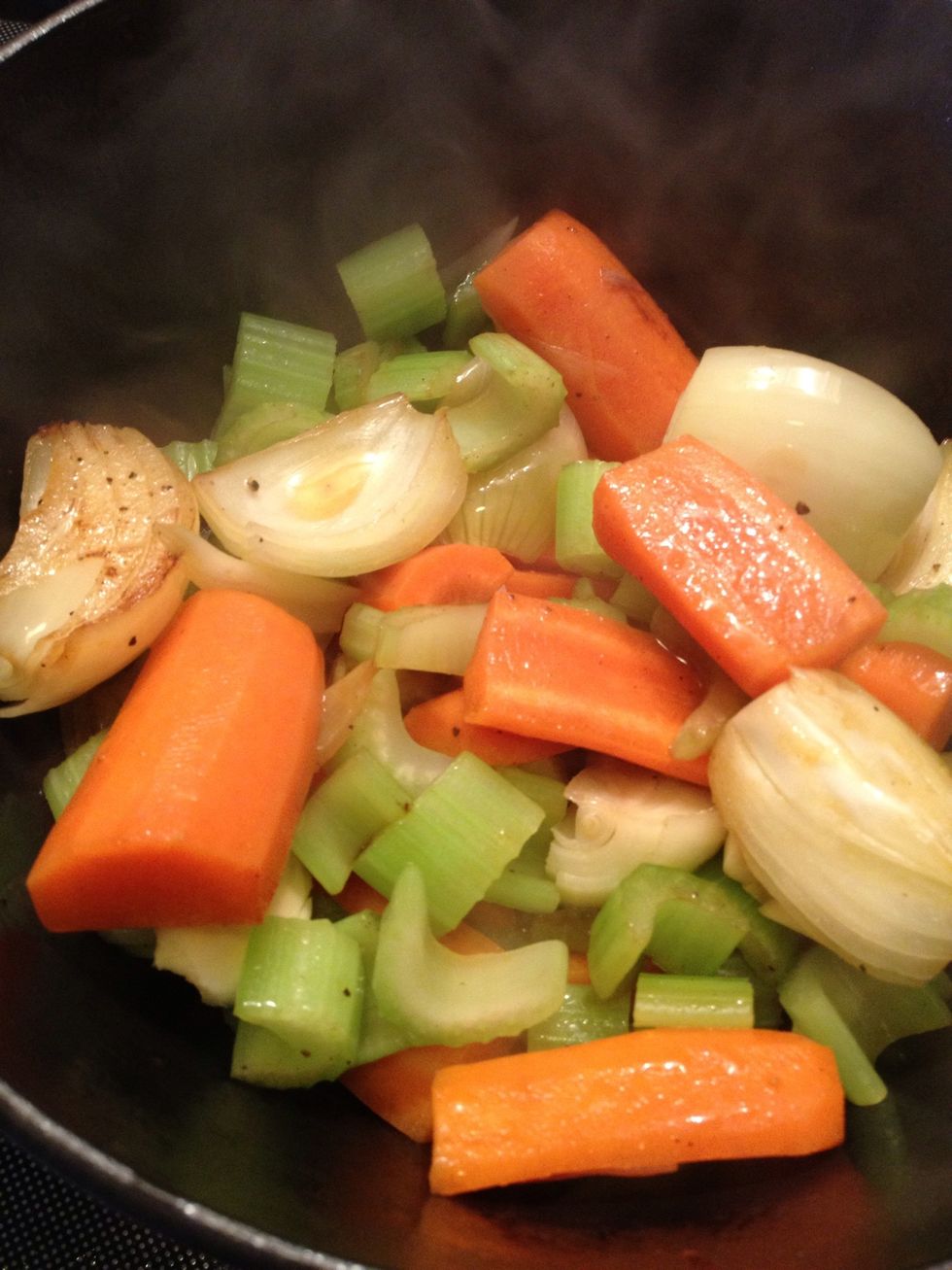 Put pork on top of vegetables. Add wine and tomatoes.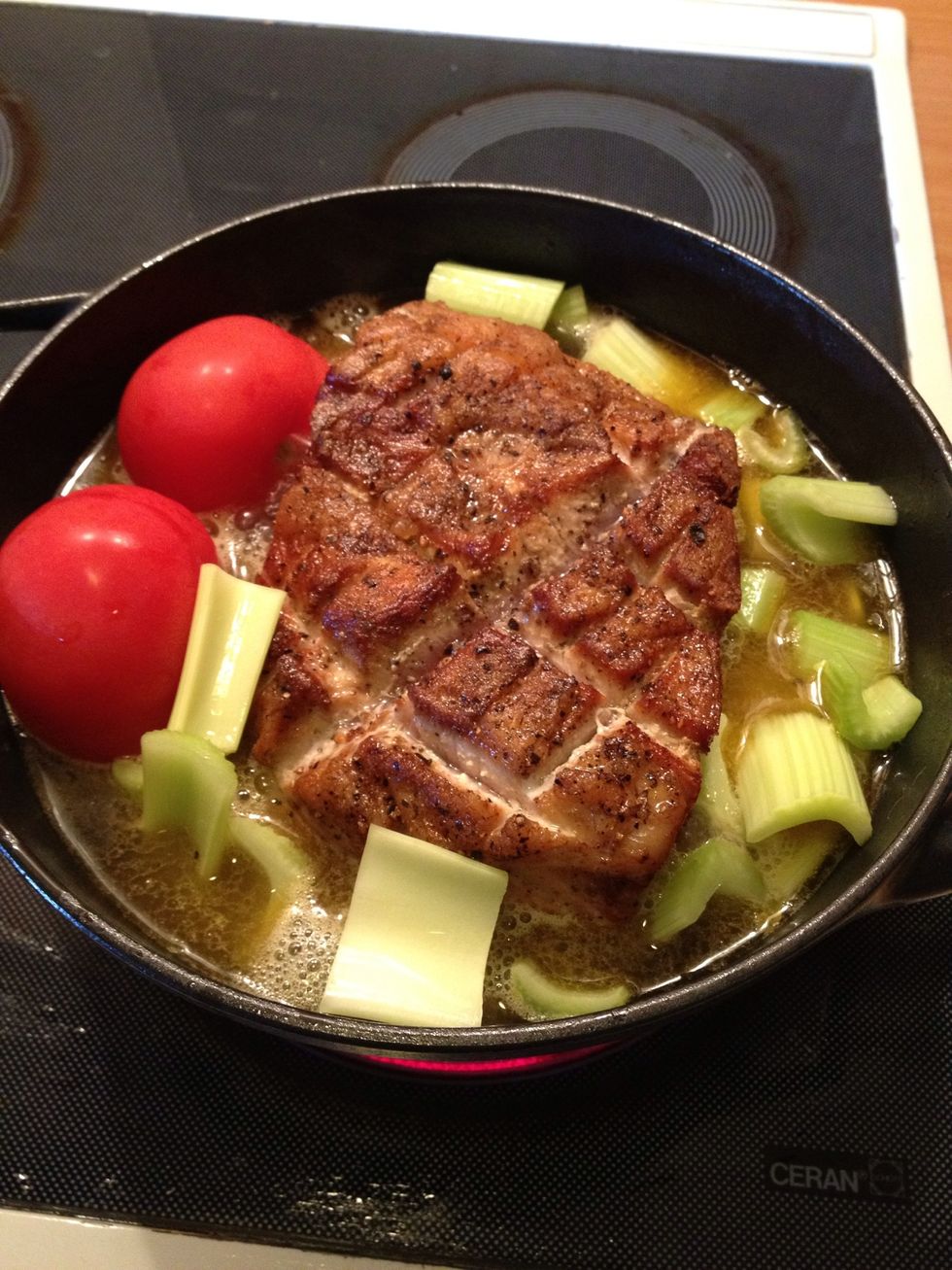 Cook in oven for 60 minutes. Cover with watered parchment paper if necessary.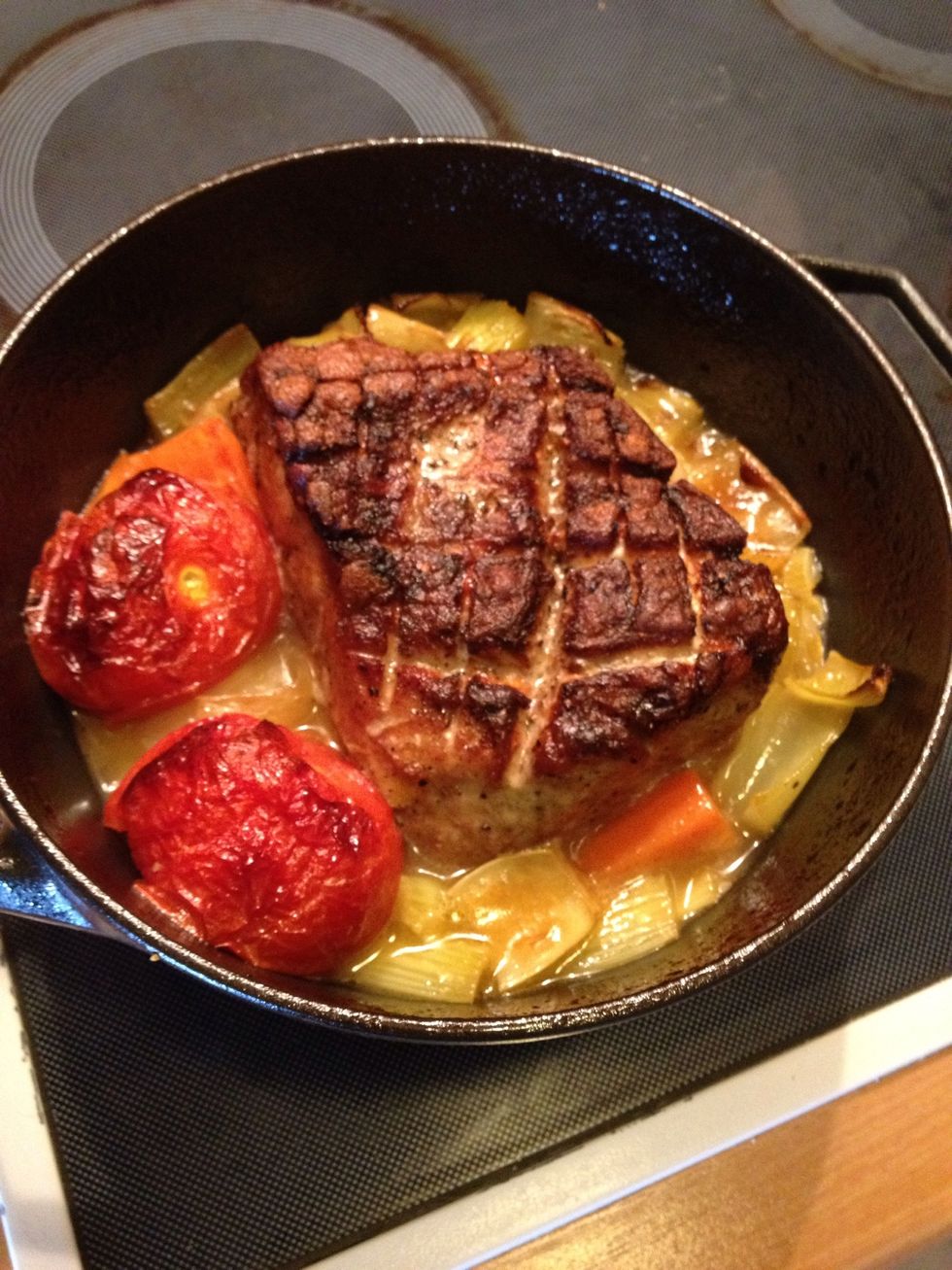 Serve with mashed potatoes and sautéed chard.
1/2kg Pork loin
3.0 Carrot
1.0 Onion
2/3lb Celery
2.0 Garlic clove
1/8c Olive oil
2.0 Tomato
1/3tsp Salt
1/3tsp Pepper
1/3tsp Coriander seed
3/5l White wine