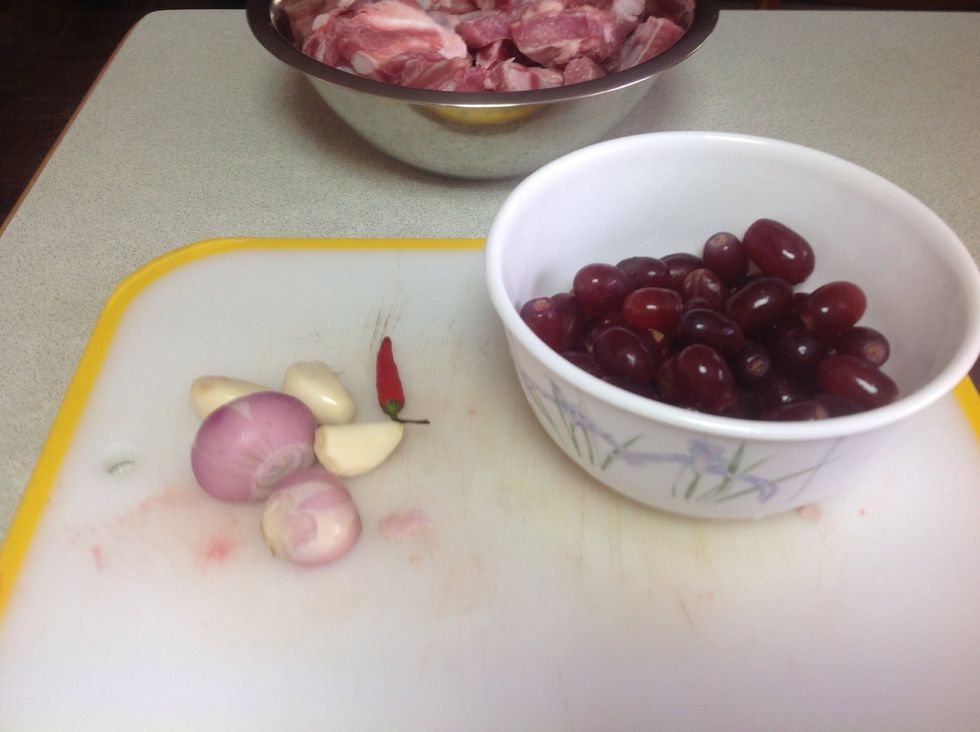 Gather ingredients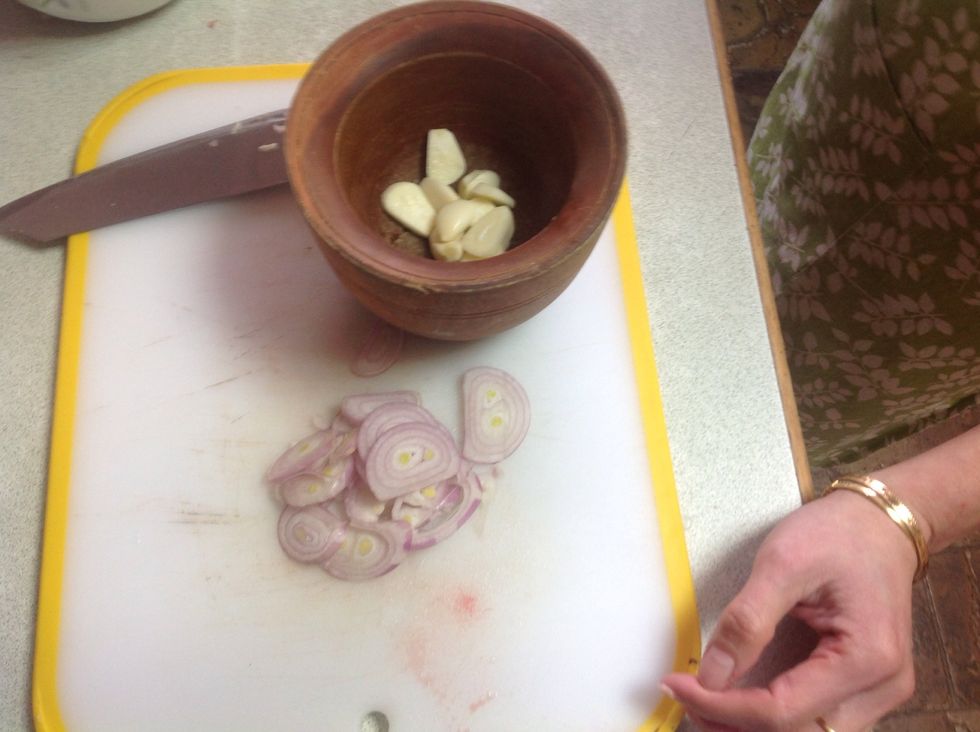 Chop the garlic and onions. Then grind and mash them up.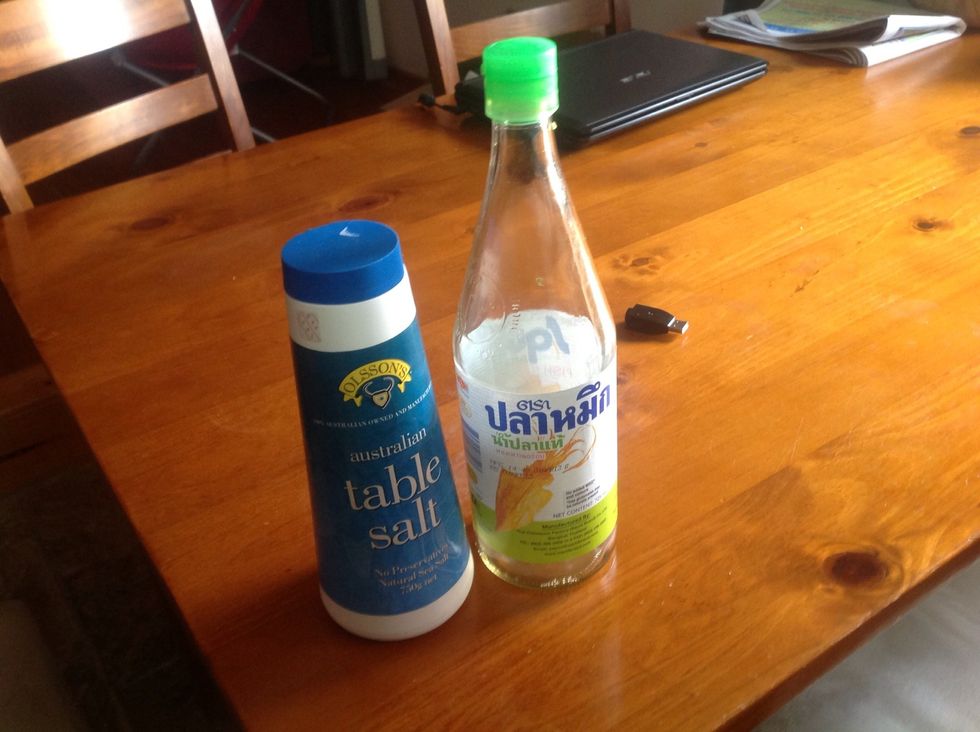 Get some table salt and fish sauce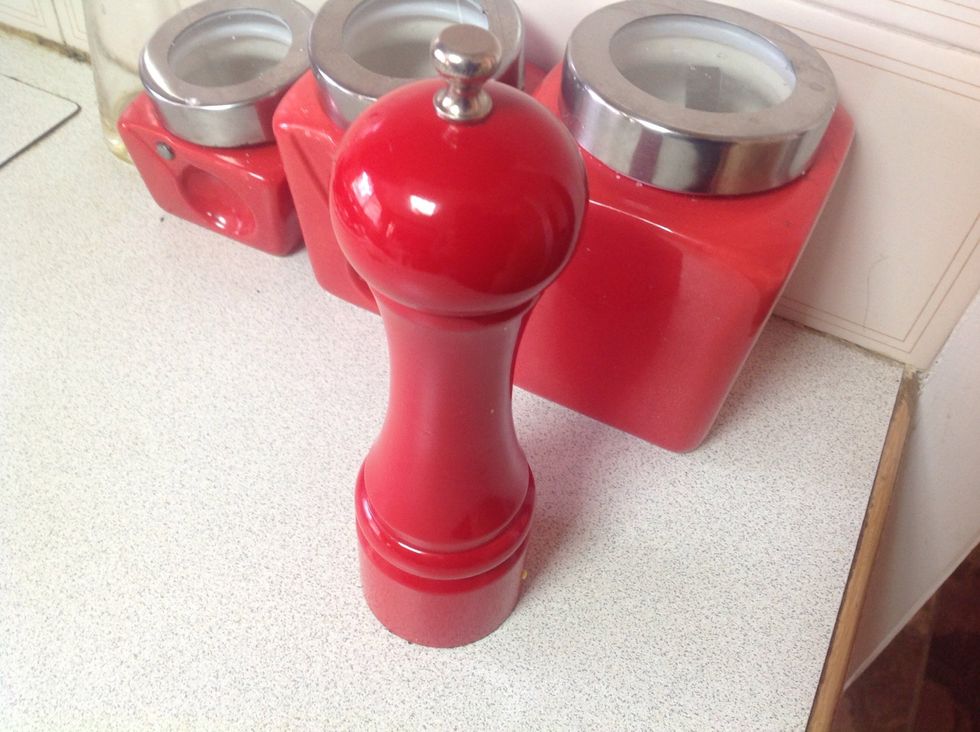 And some pepper.
And then add a nice amount of each into the bowl with the ground garlic and onions.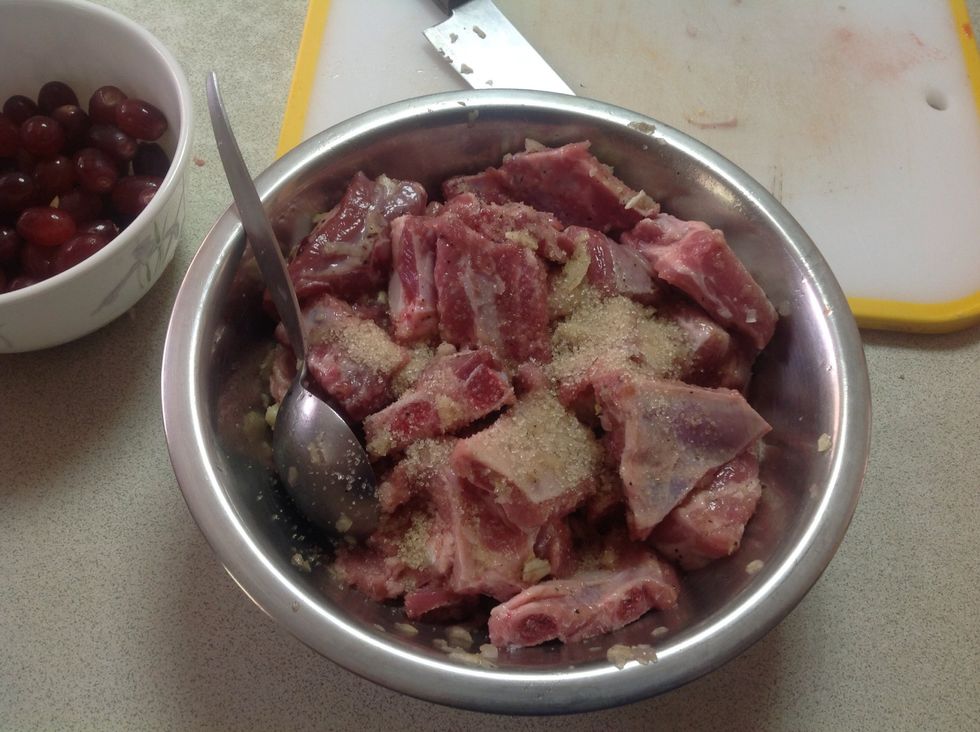 Add some sugar and mix everything up again.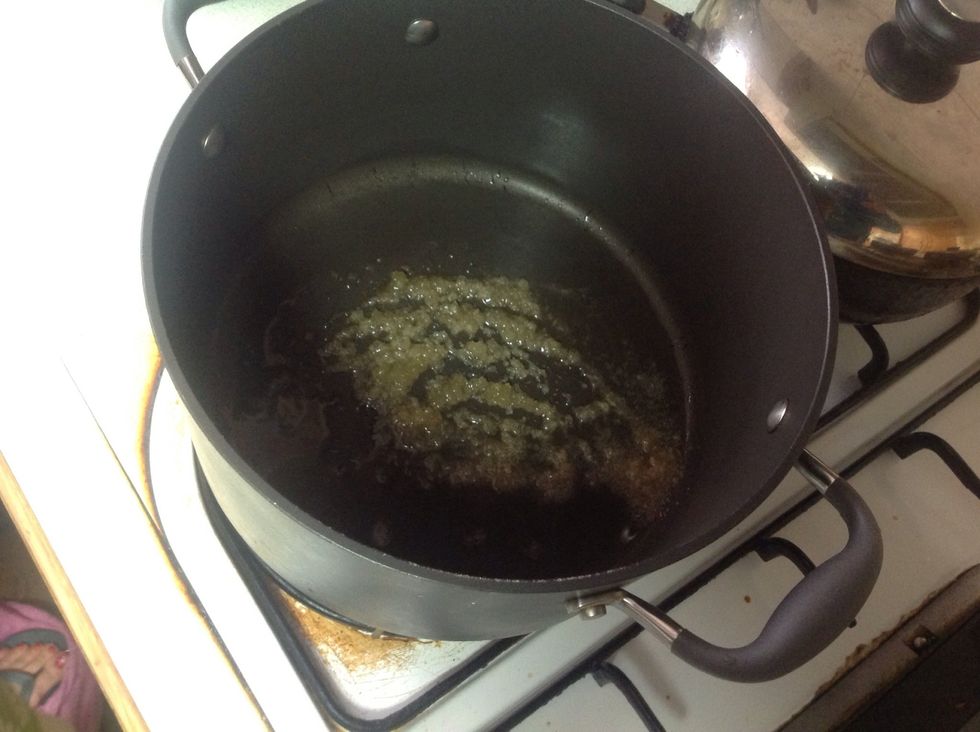 Turn on the stove and add some sugar and oil to the pot. Cook the sugar until it is orangey.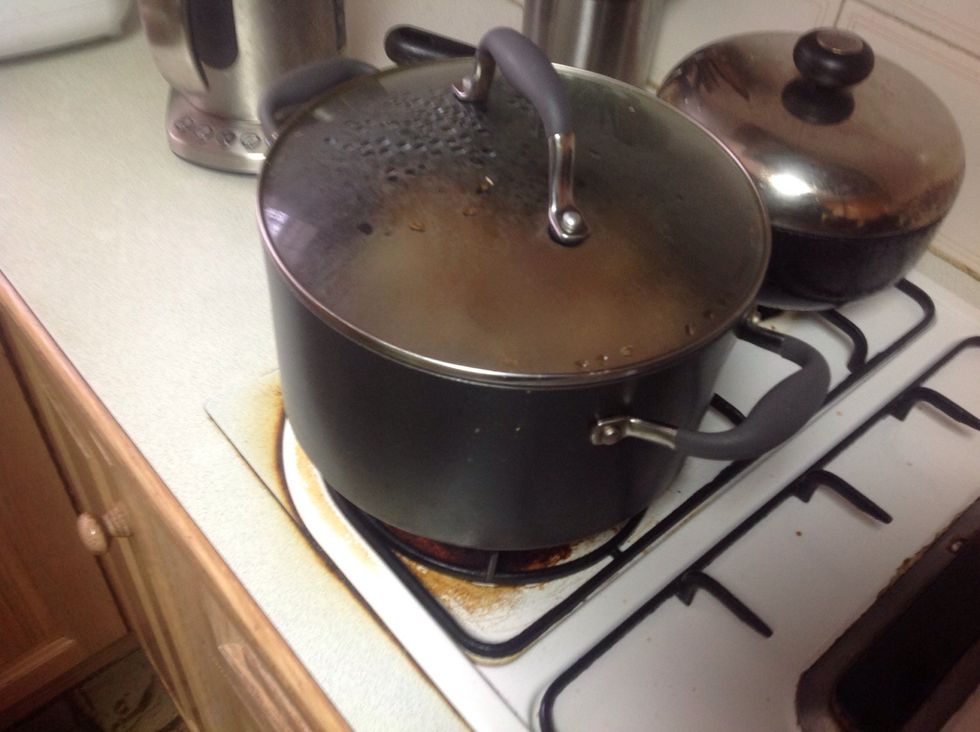 After about 2 minutes, leave the lid on for about 1 minute.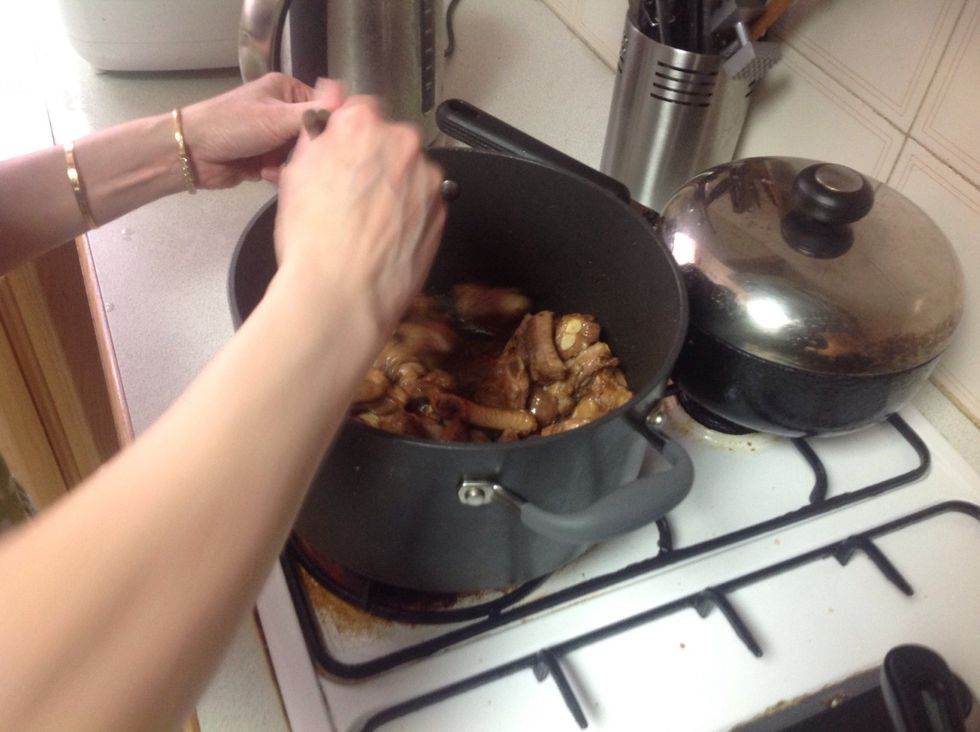 Continue mixing again for about 2-3 minutes.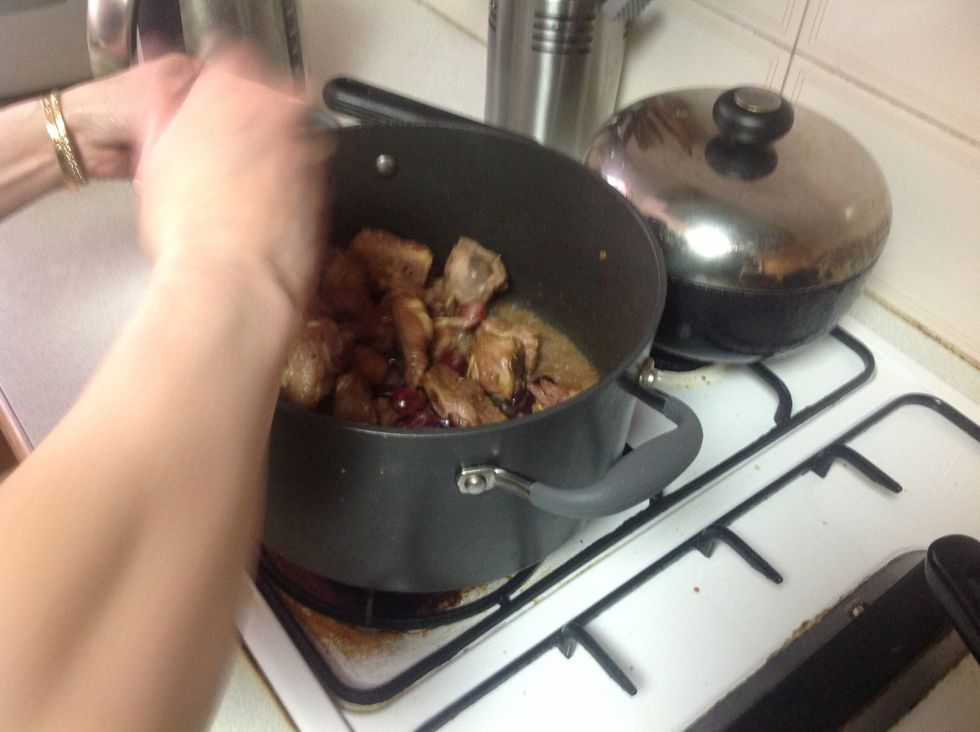 Mix everything up....again.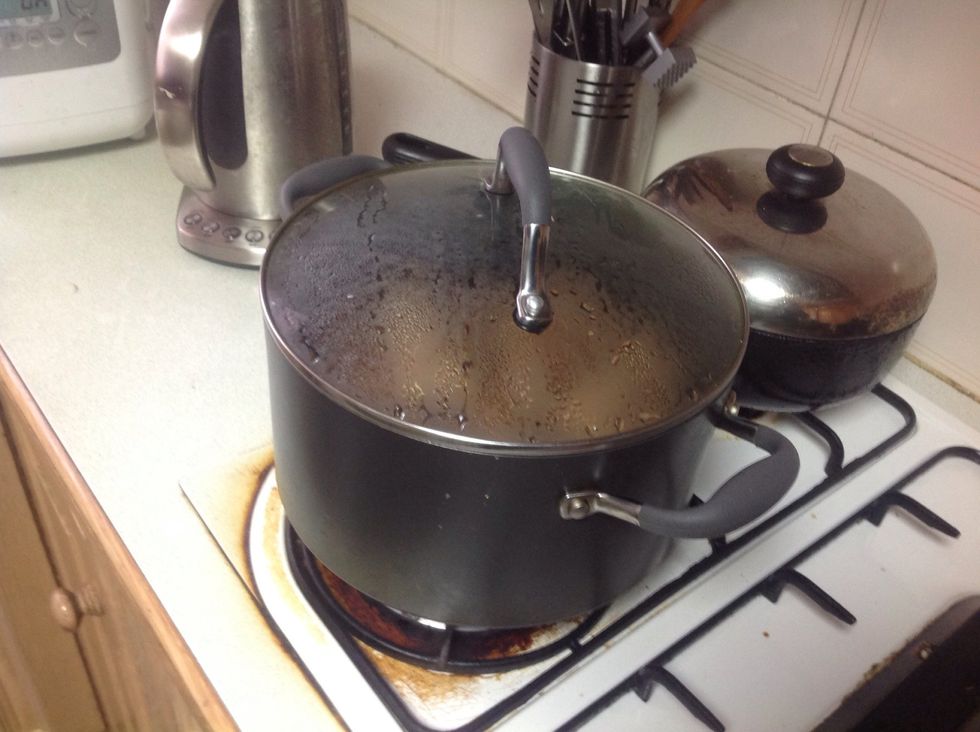 Leave the lid on for about a minute...again.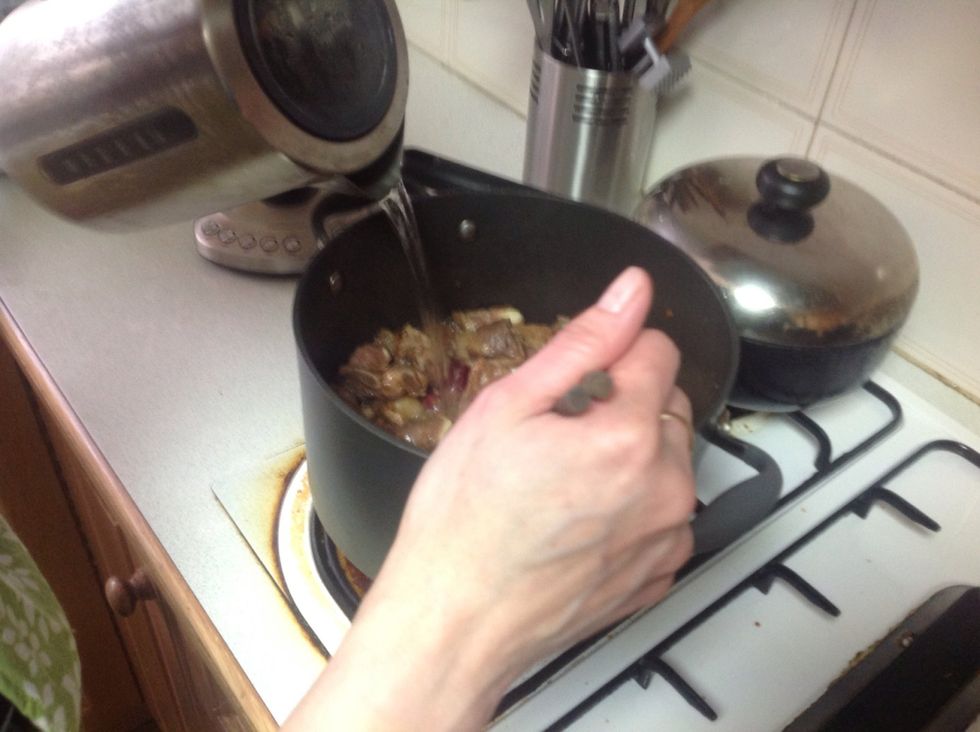 Mix up the ingredients again for about 2-3 but also add about 100ml of water before you start mixing.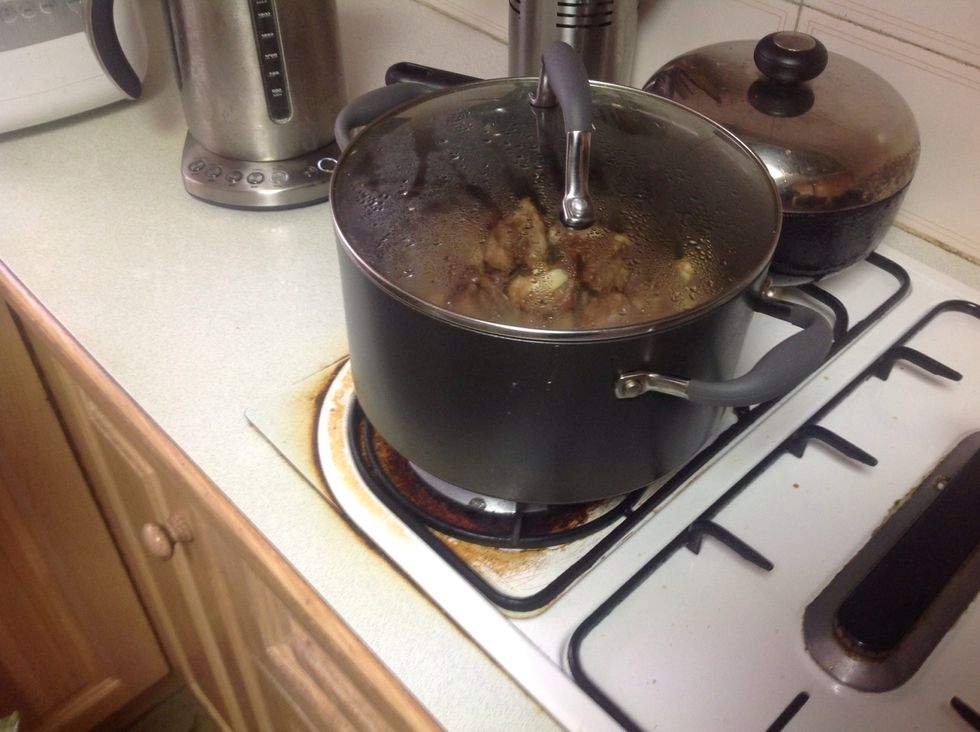 All your hard work is done now. You can leave the lid on until the meat is tender which usually takes about 20 minutes when the flame is on a weaker output but this varies for everyone.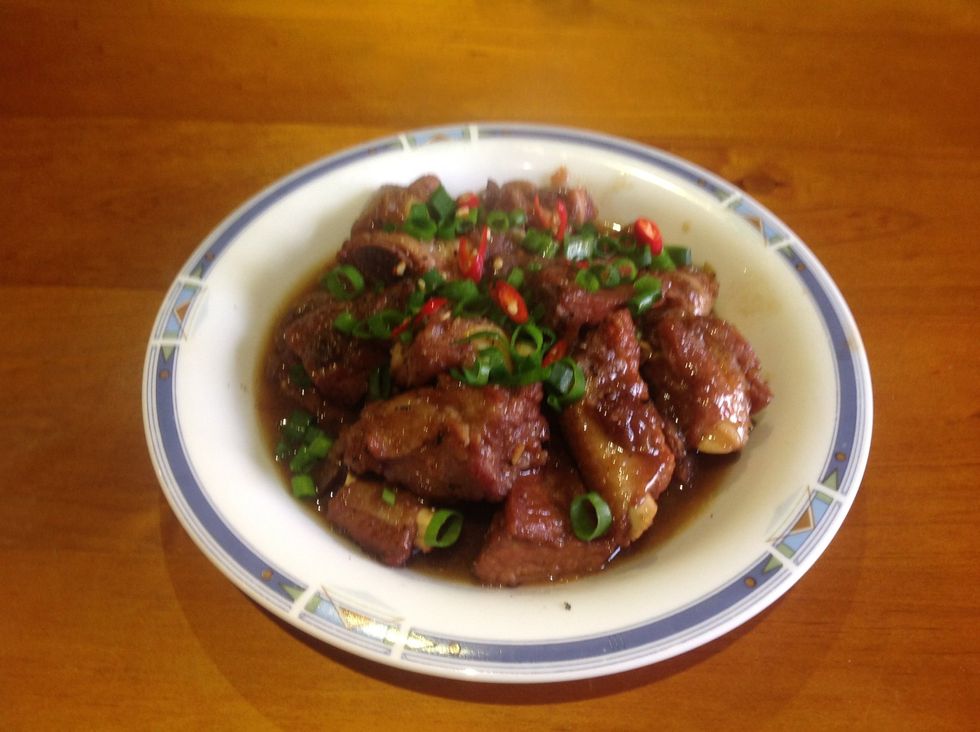 After it finishes cooking and you serve it, you can add whatever dressings you want such as spring onions, chilli and pepper. Enjoy!
Pork ribs (about a large bowl full)
3.0 Garlic
2.0 Onions
Fish sauce
Other basic kitchen ingredients and utensils
Grapes