How to cook pork dumplings in ginger and lime-leaf broth
Everyone's dream is to create a restaurant worthy dish, and with this recipe is becomes possible! These dumplings look and taste amazing and are literally fail proof!
56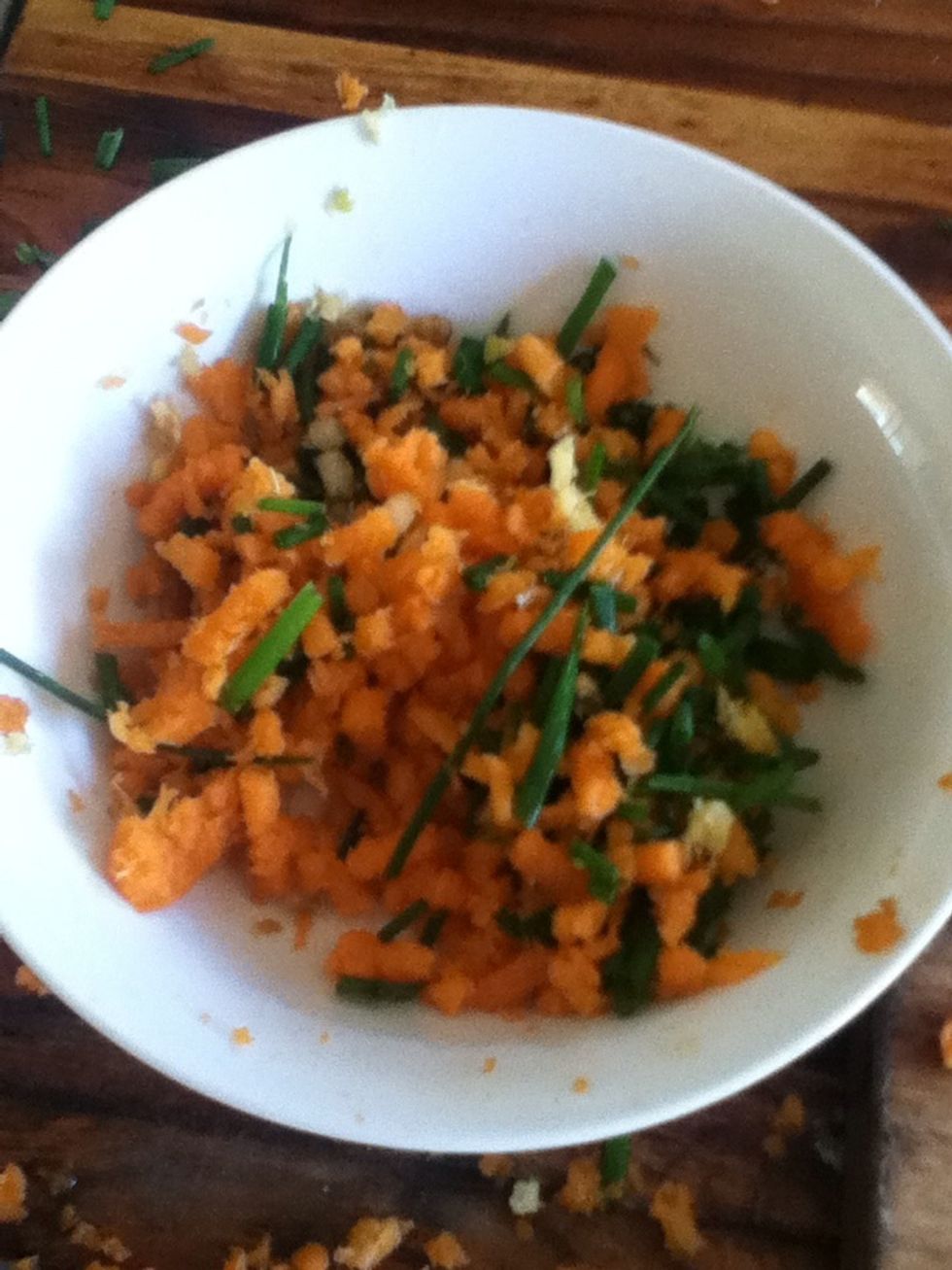 Combine the garlic, ginger, chives and carrot
Heat the stove (preferably a wok top) to high heat
Place the vegetable oil in a wok an coat the inside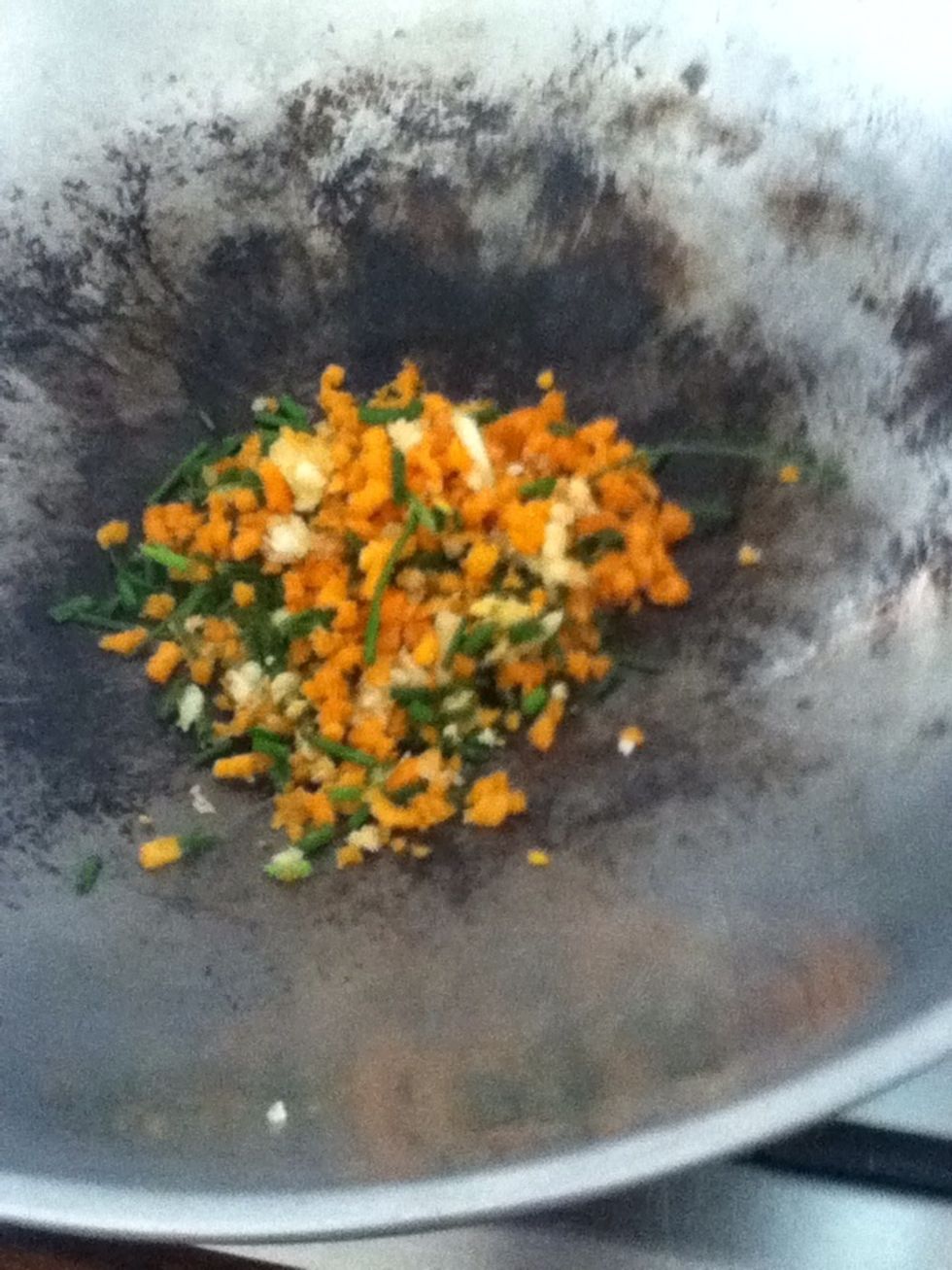 Add the chive/carrot mixture
Stir-fry for about two minutes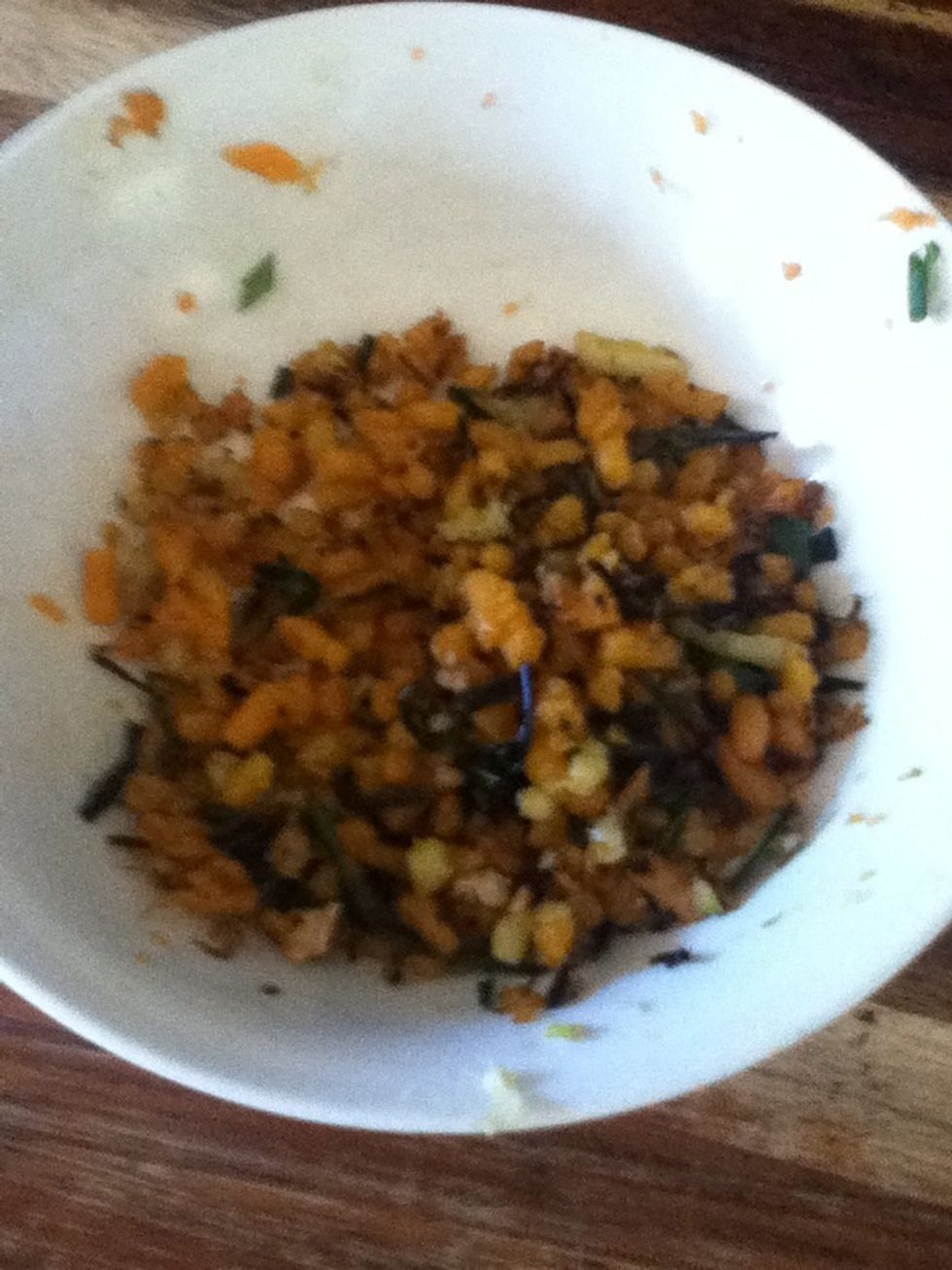 Turn off the heat and pour the mixture into a bowl, then place it aside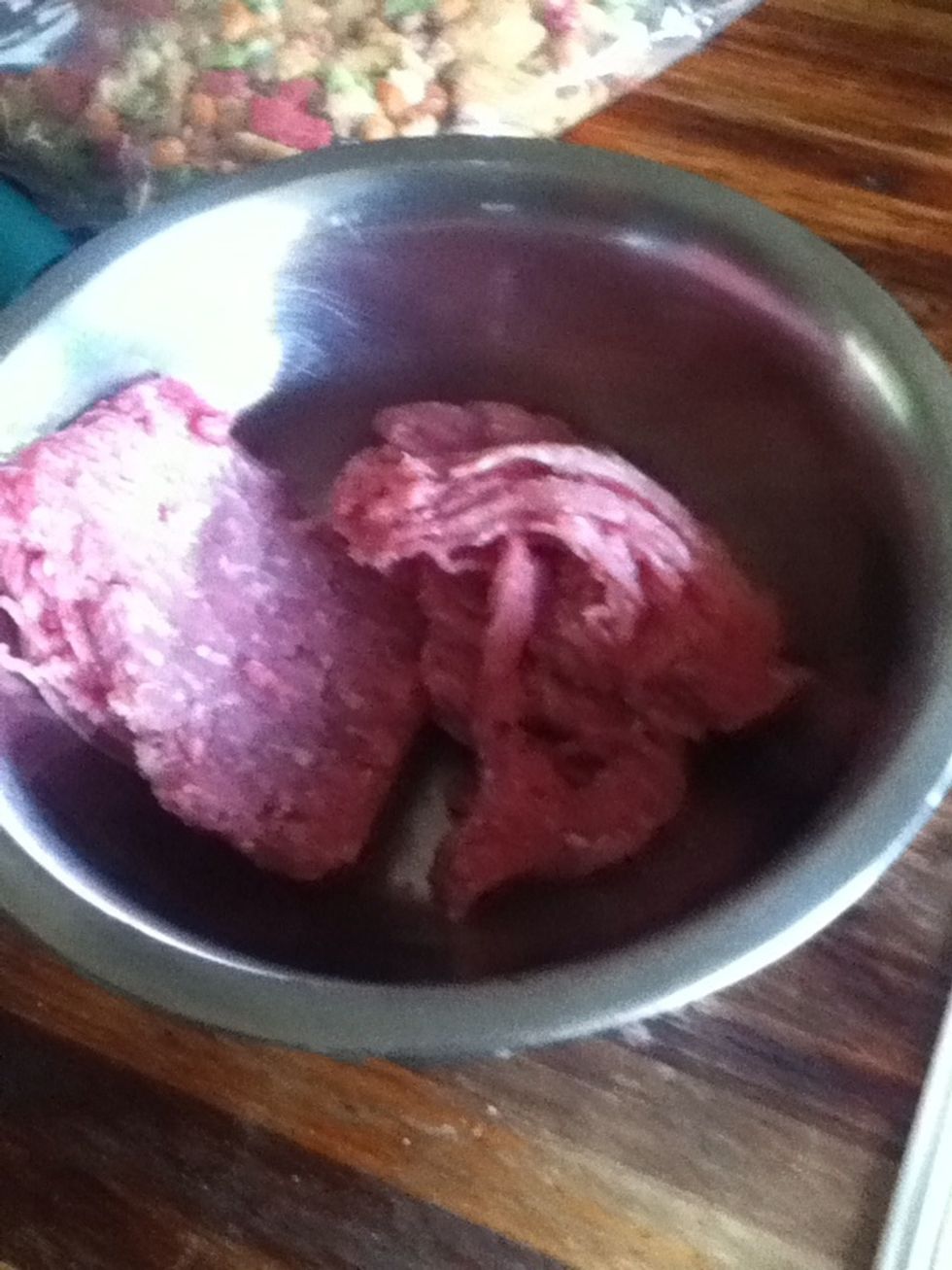 Put the pork in a bowl
Add the oyster sauce, soy sauce, sesame oil and corn flour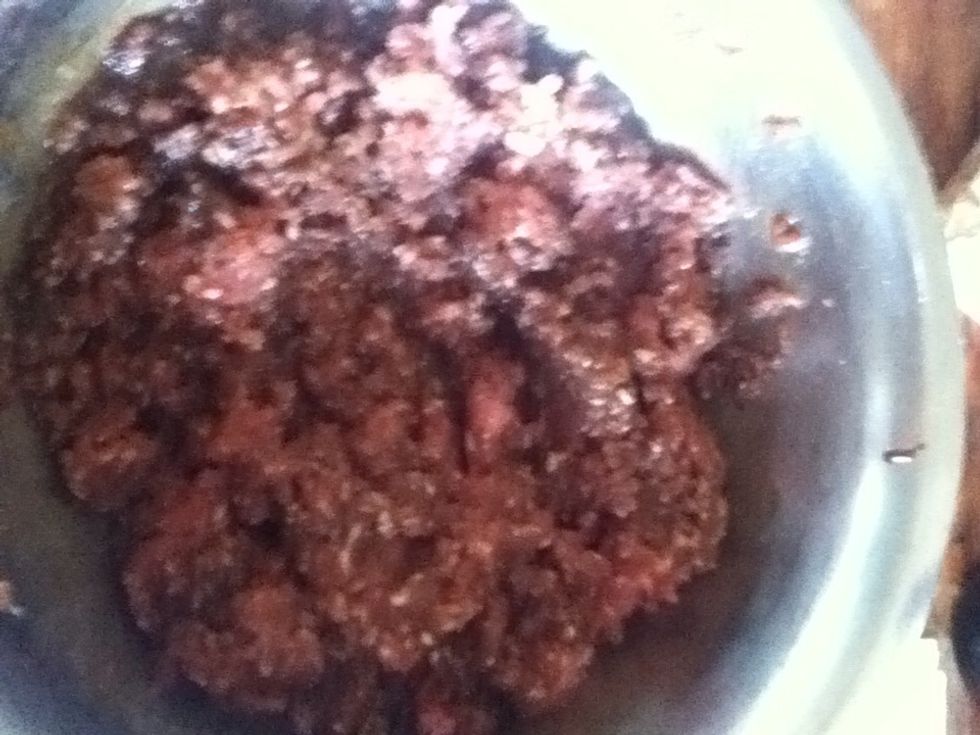 Combine (sorry for the blurry photo)
Add the carrot mixture and combine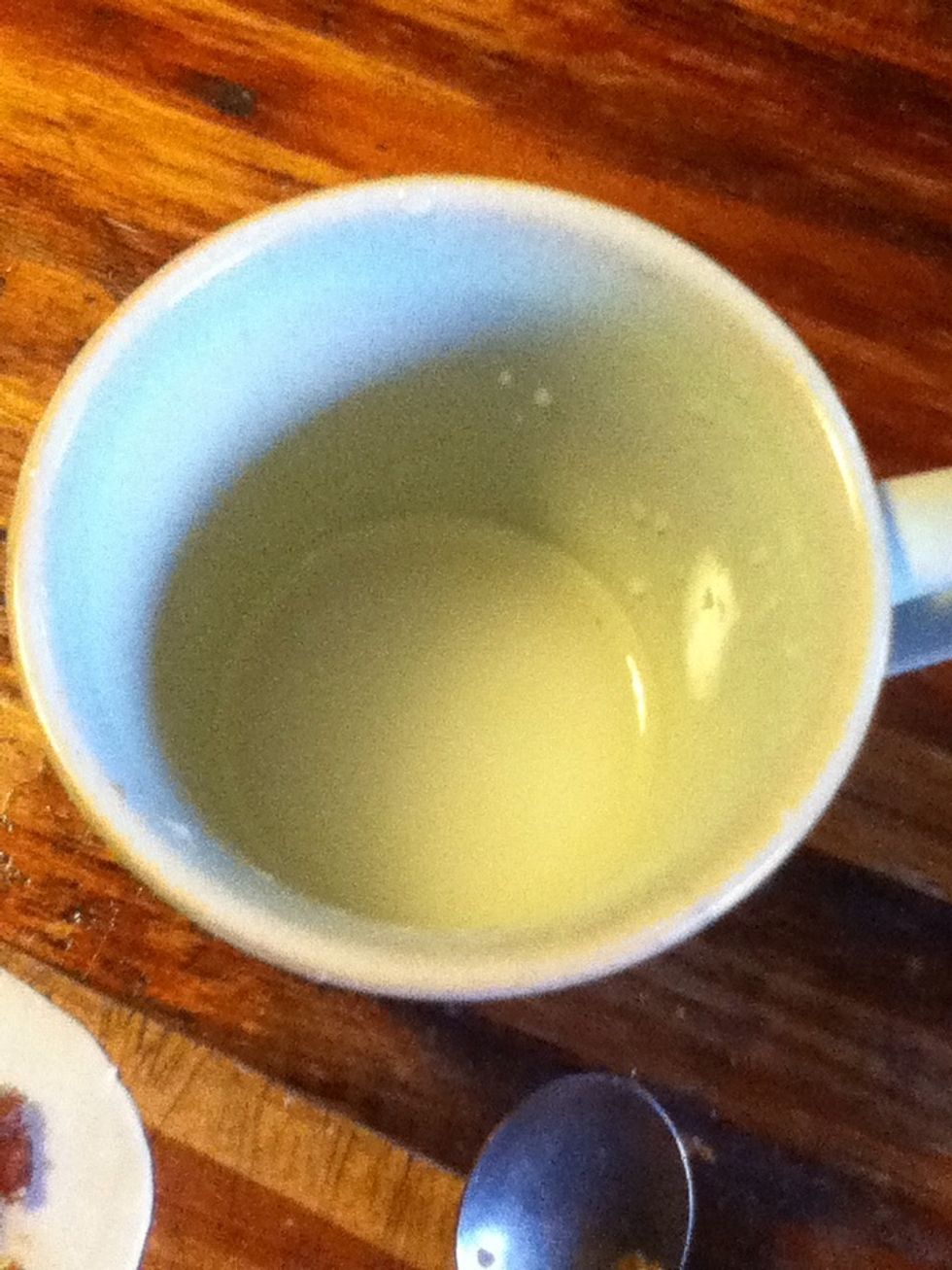 Put some water in a mug and add some corn flour if you want
Place about two teaspoons of the pork mix in each dumpling wrapper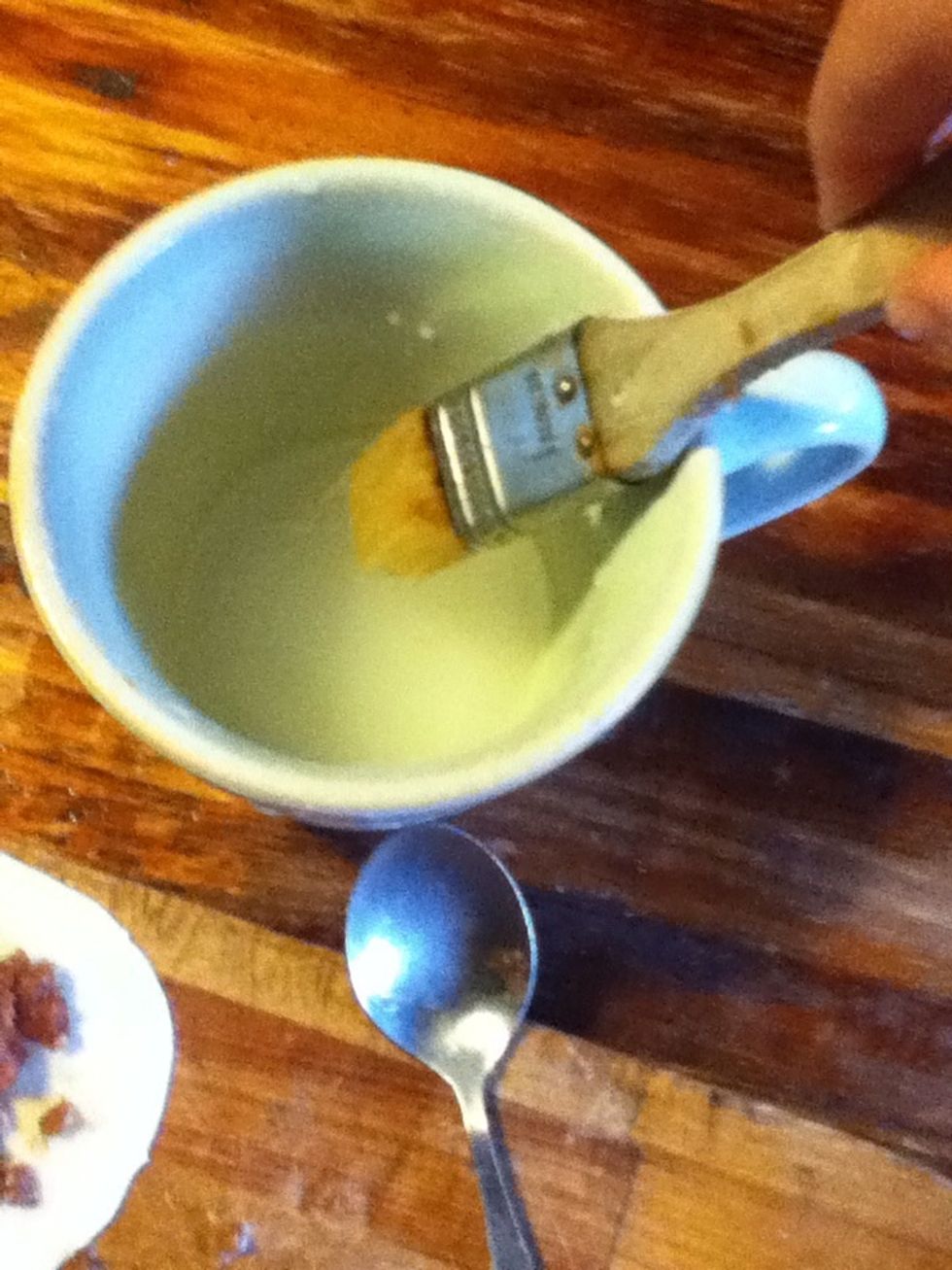 Wet a pastry brush with the water and cornflour mix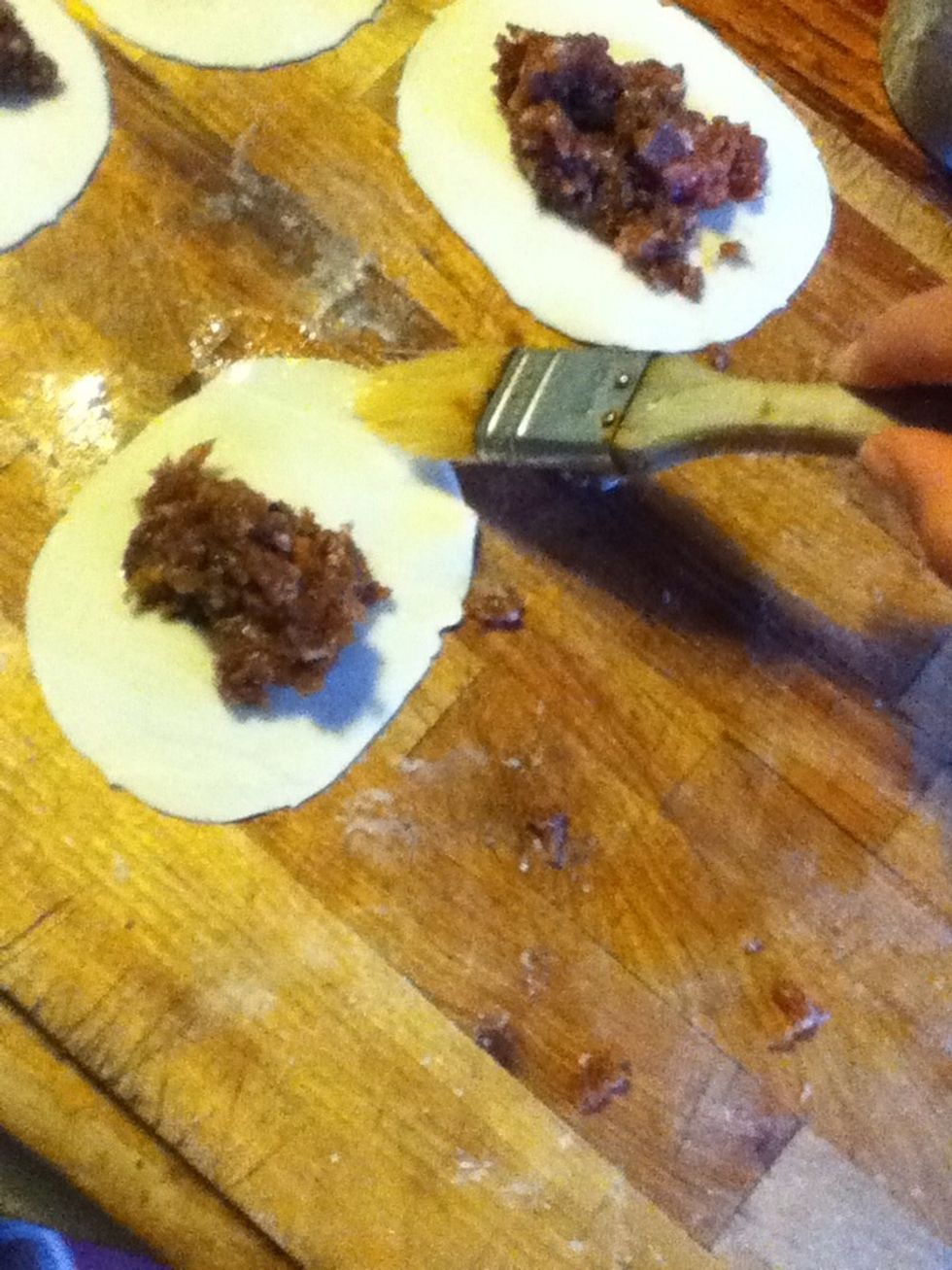 Brush along one edge of the wrapper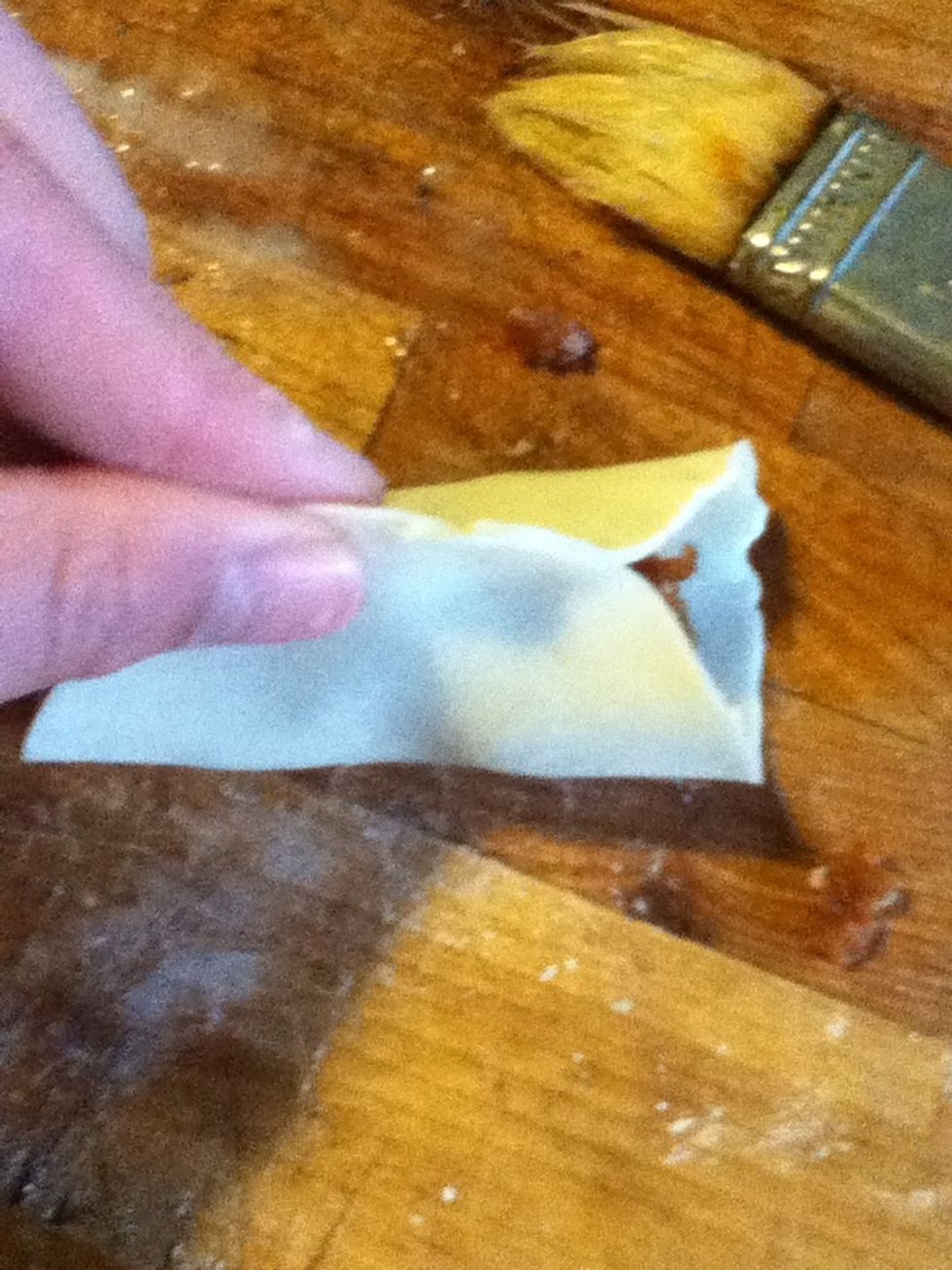 Fold it in half to form a semi-circle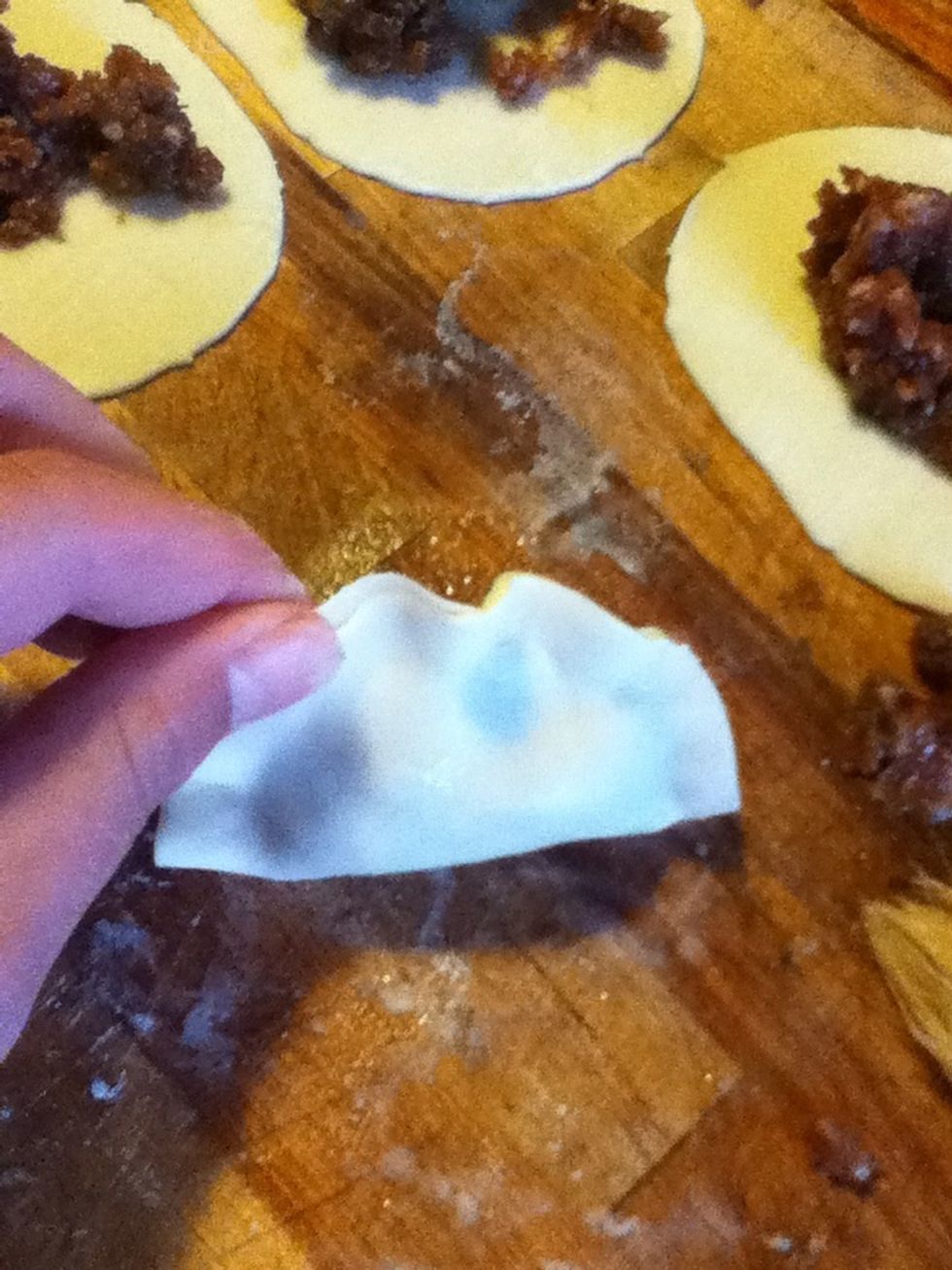 Pinch together the entire edges
Repeat steps 12-16 until all the mixture is gone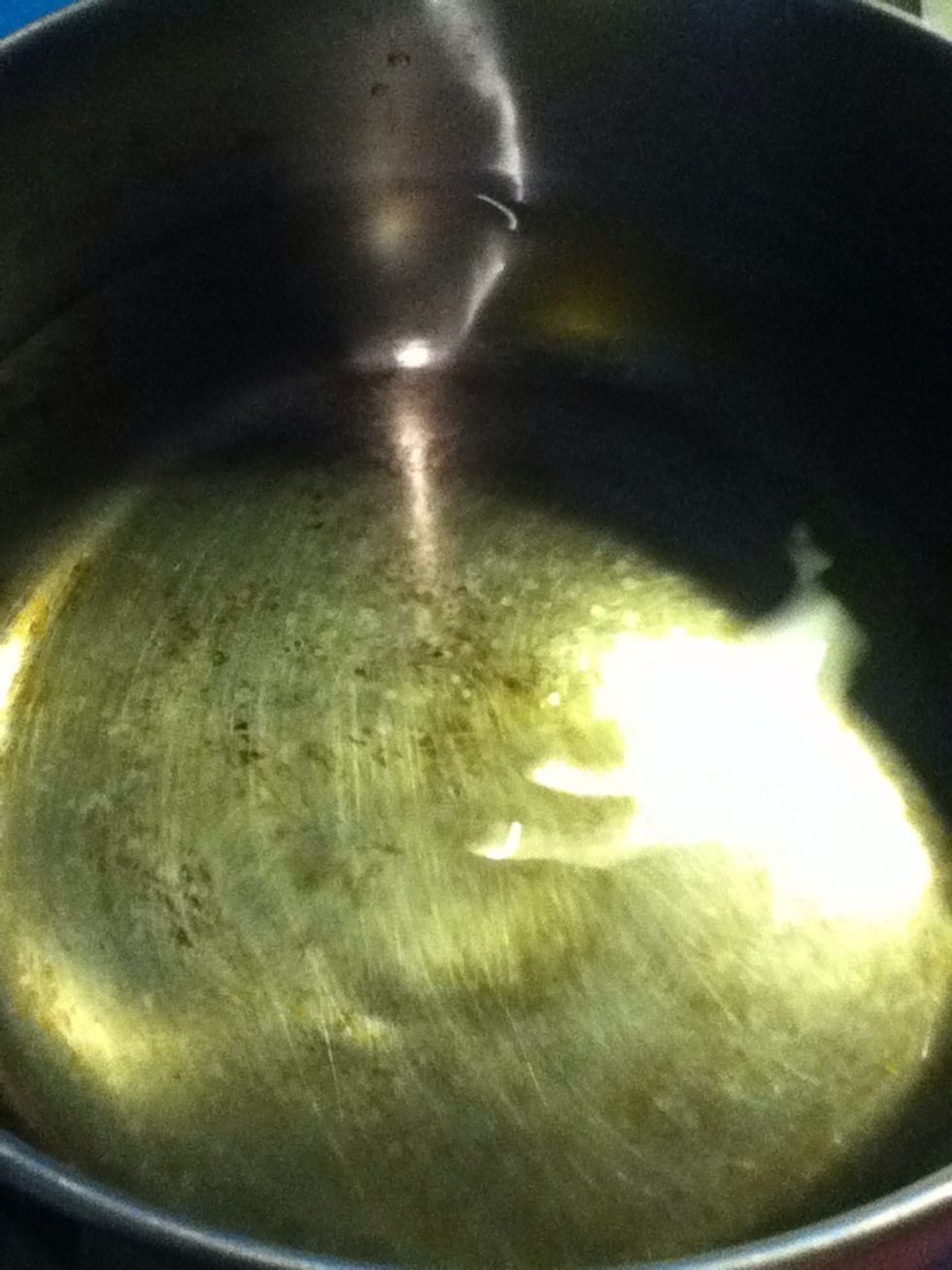 Start on the broth- put six cups of water in a large saucepan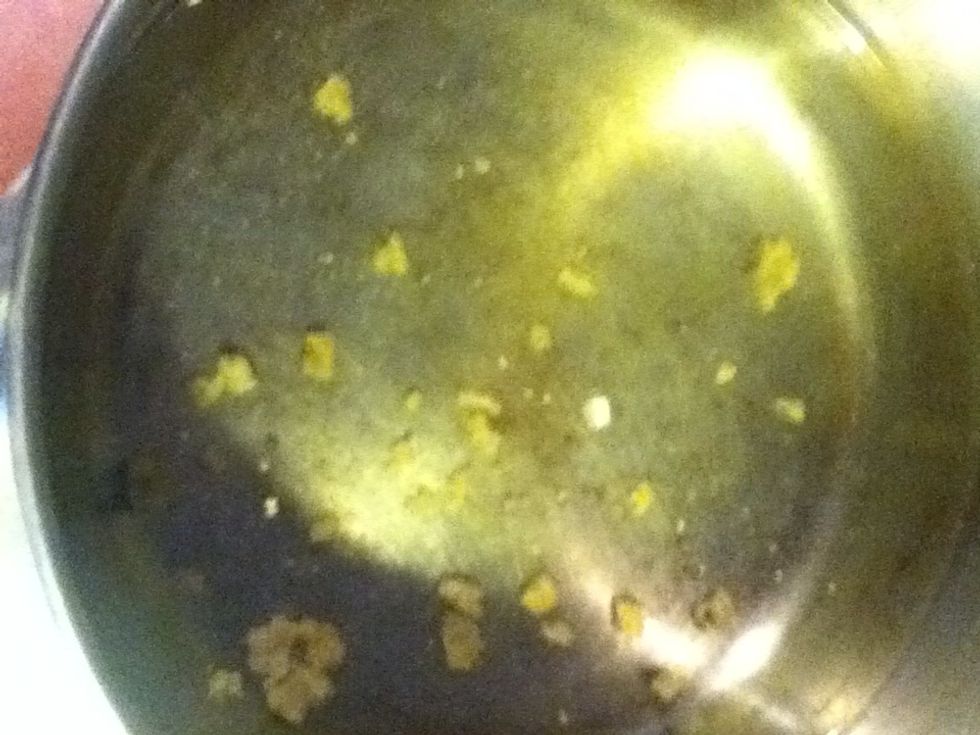 Add the chicken and vegetable stock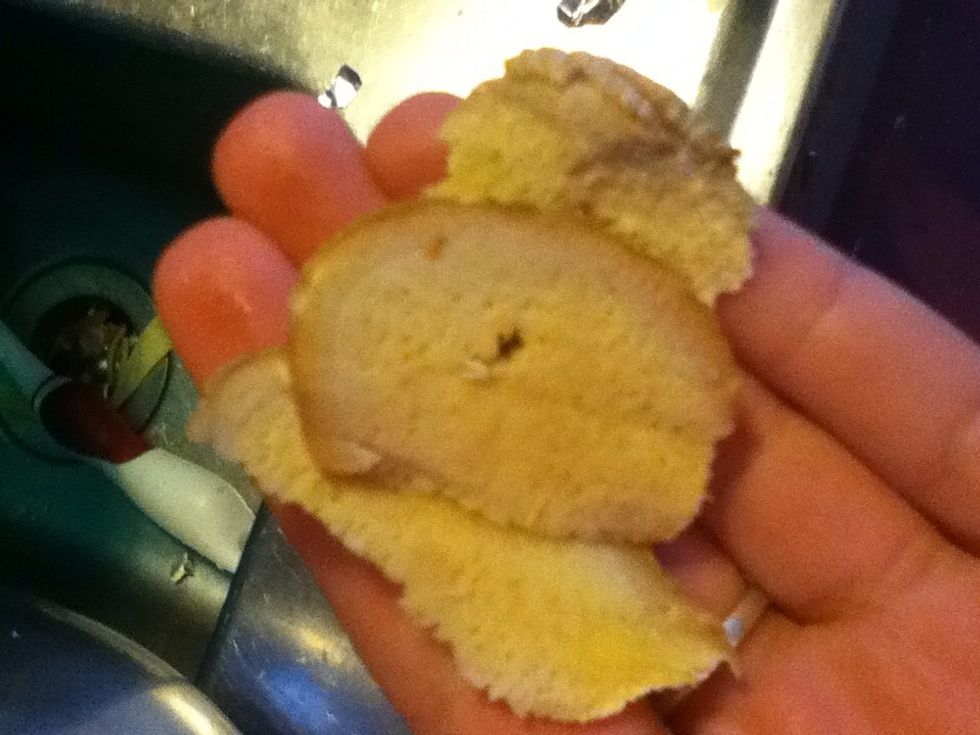 Get your ginger slices...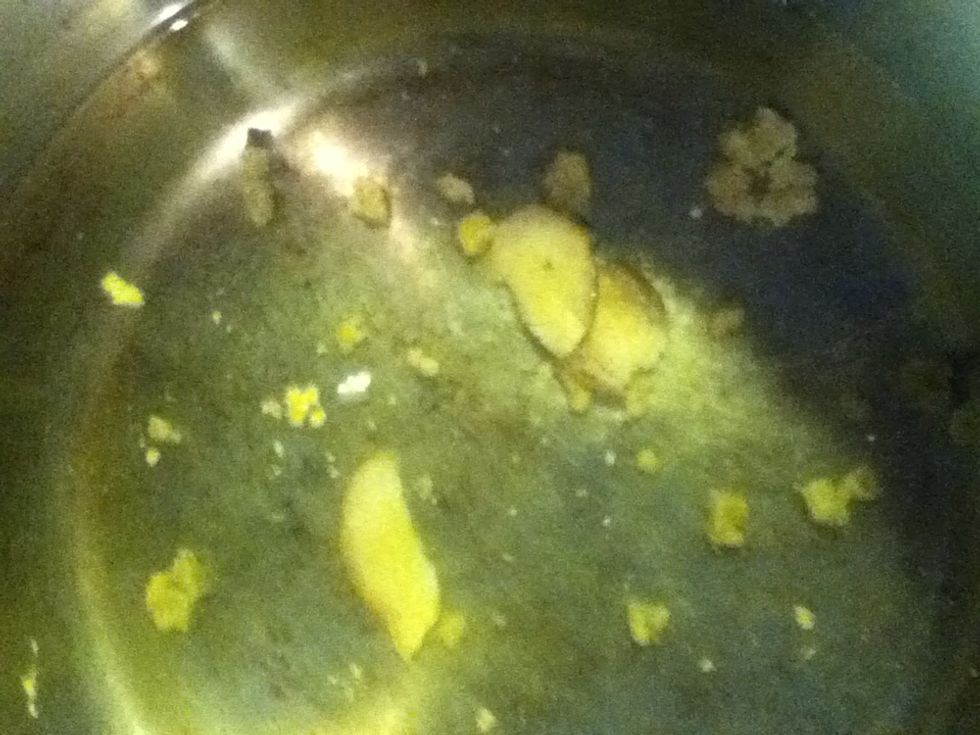 Put them in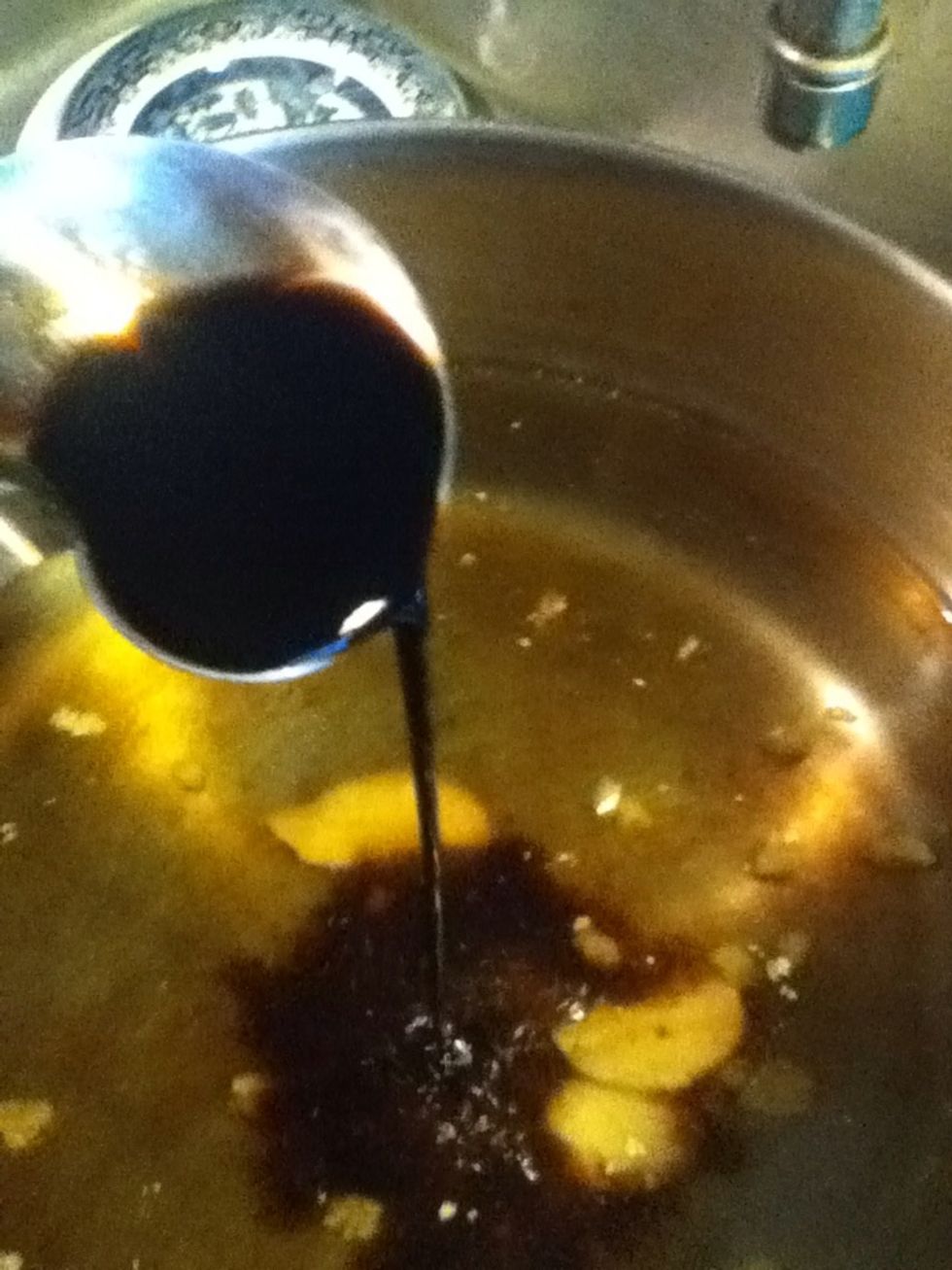 Pour in the soy sauce
Stir to combine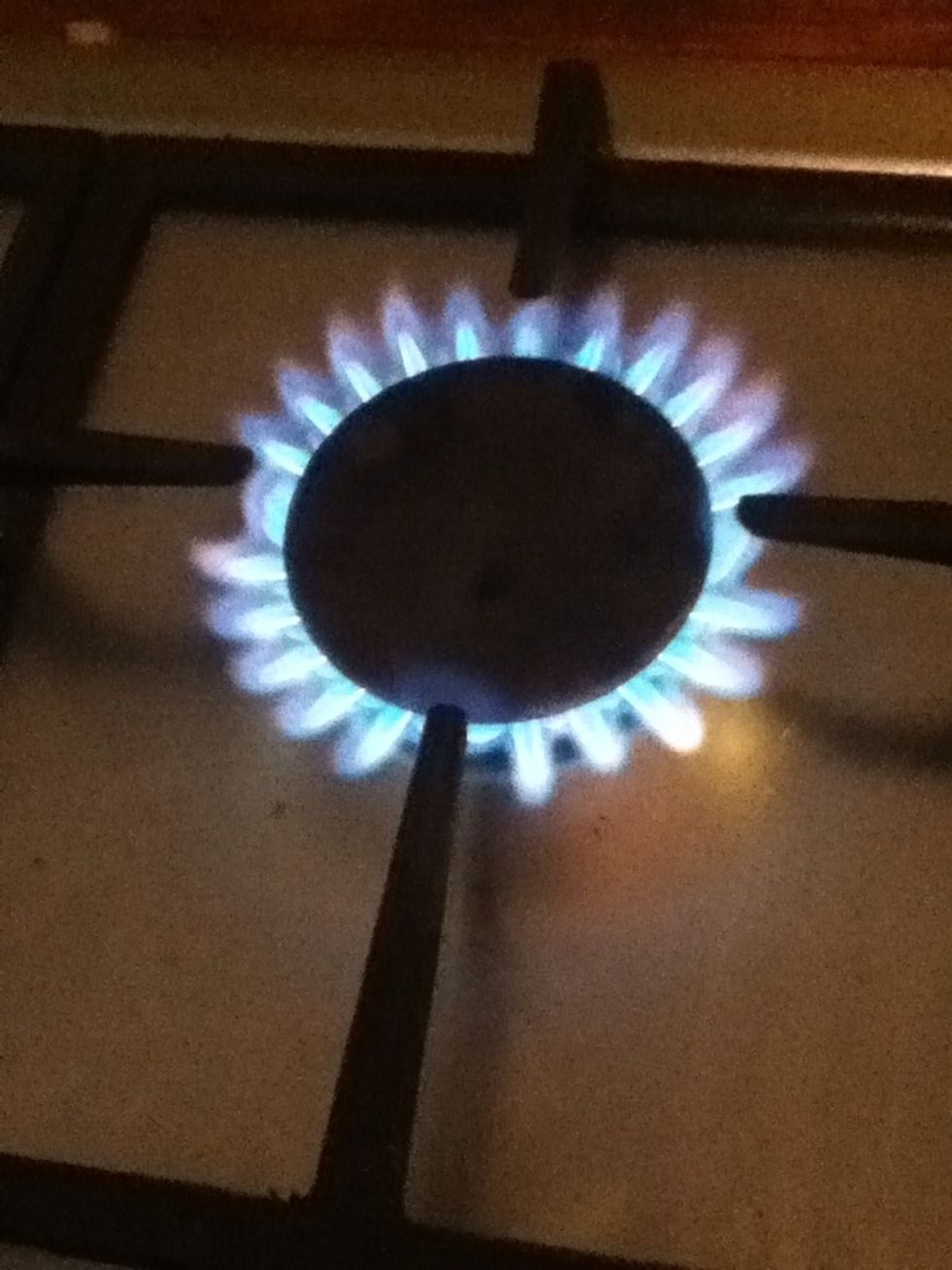 Put the stove on medium-high heat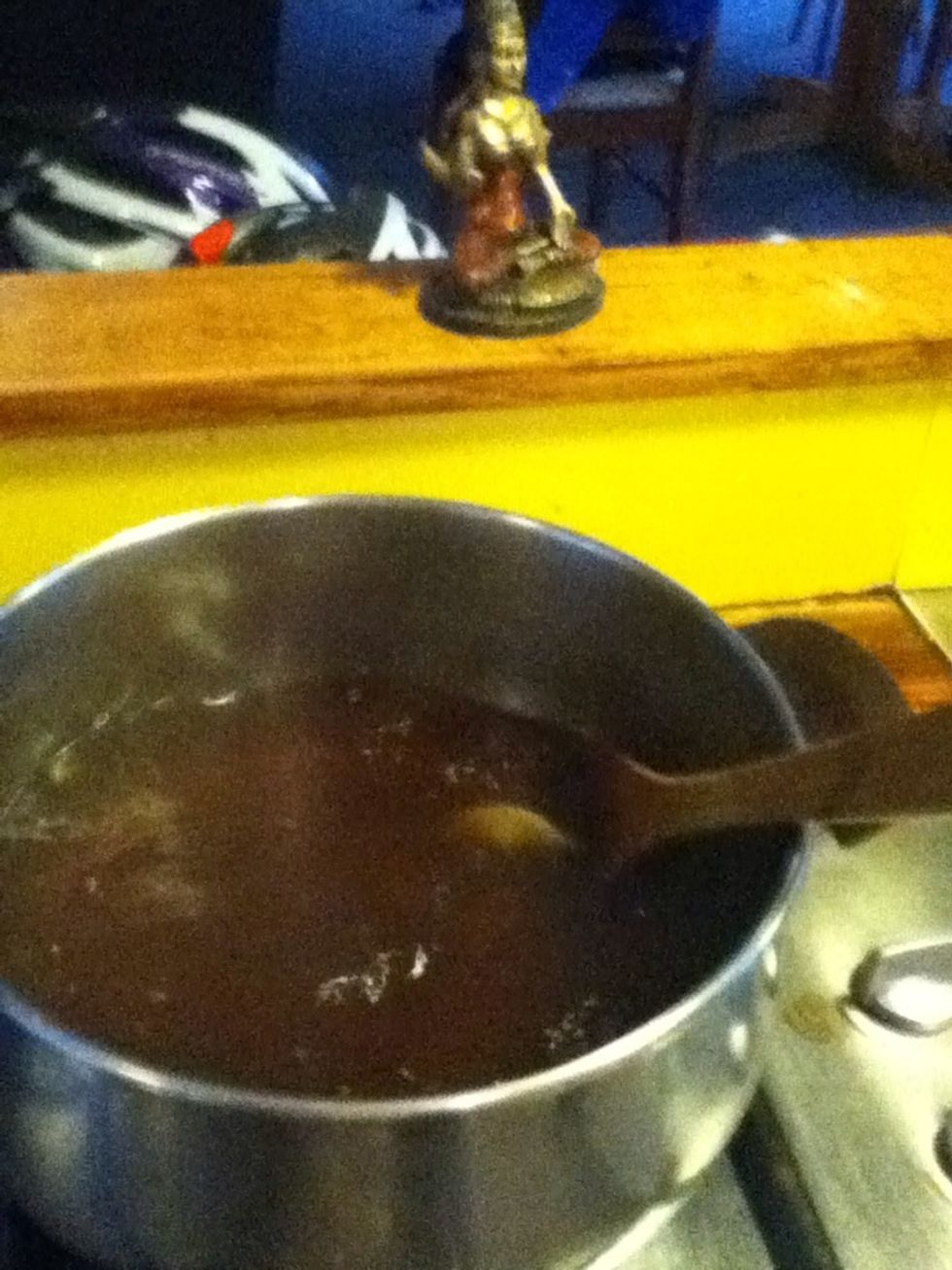 Place the pot on the stove and simmer for three minutes
Add the kaffir lime leaves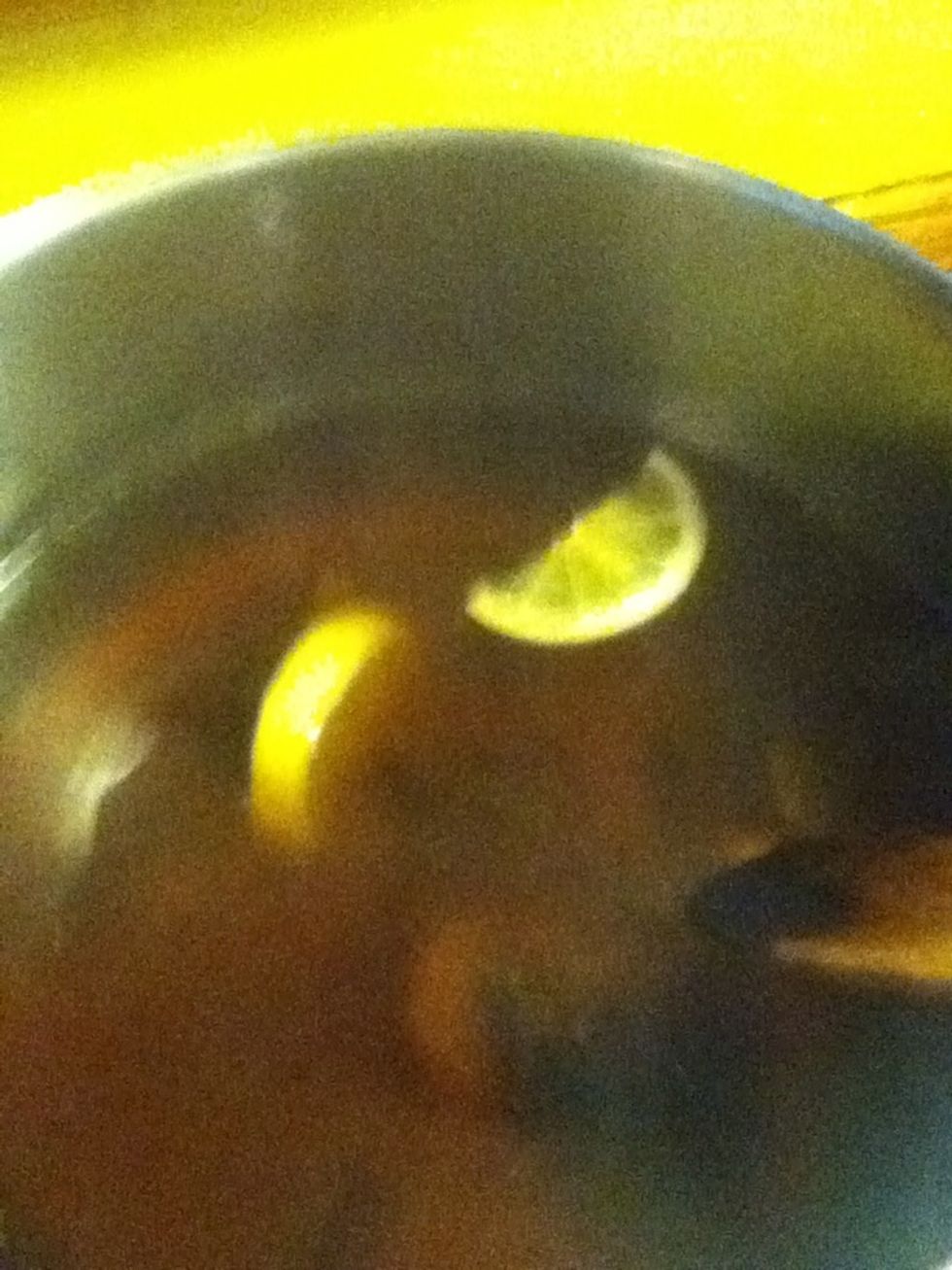 Add the lemon juice and lemon slices
Put 6-8 dumplings in the broth and cook for 2-3 minutes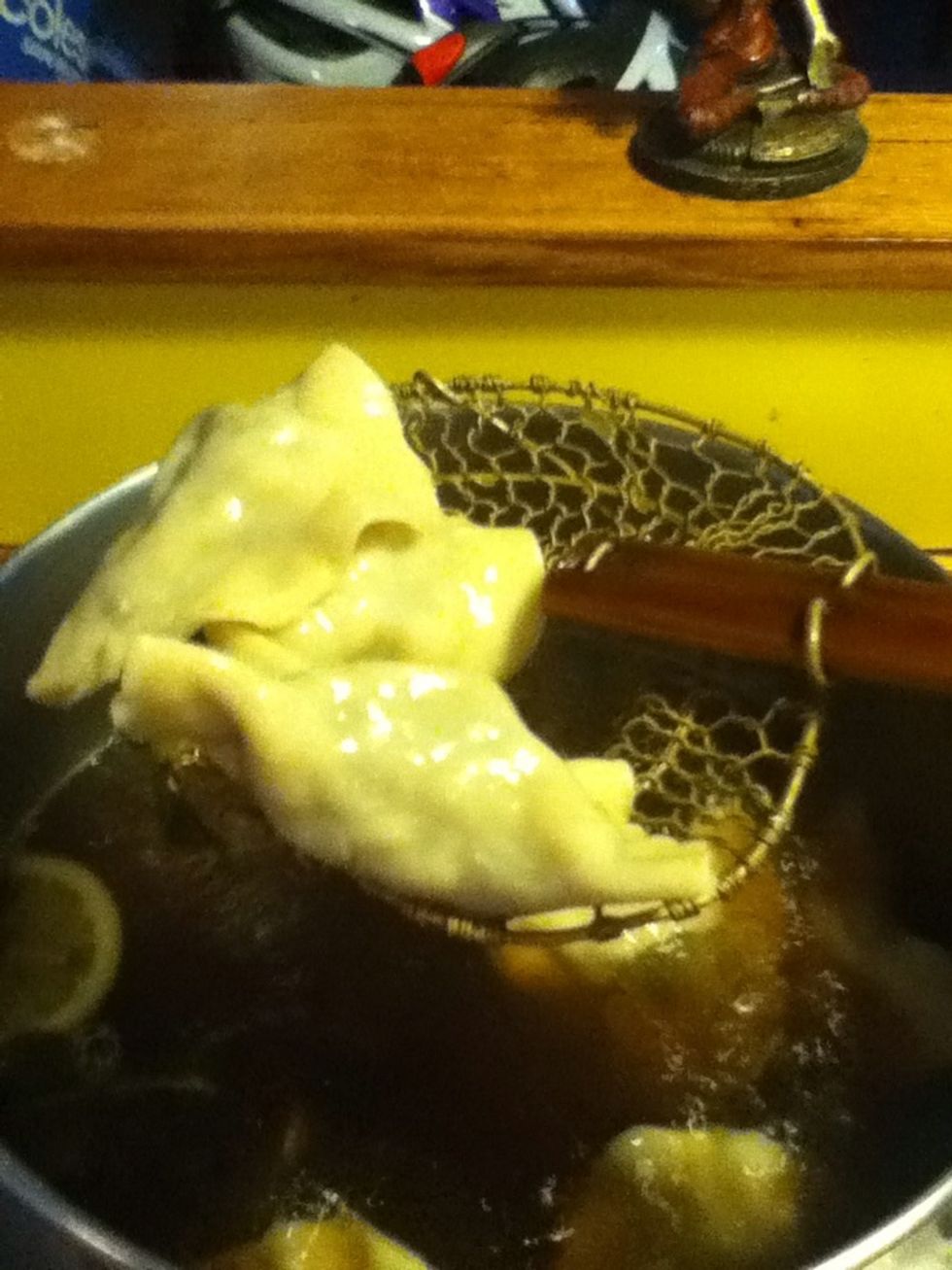 Take them out and strain them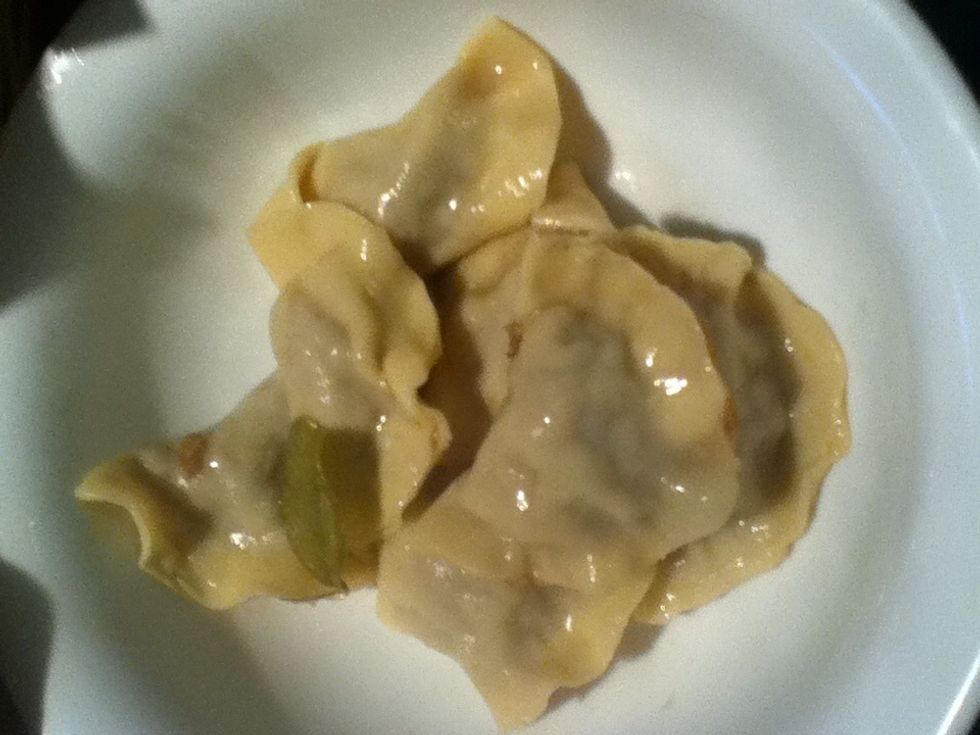 Repeat steps 28-30 until all the dumplings are cooked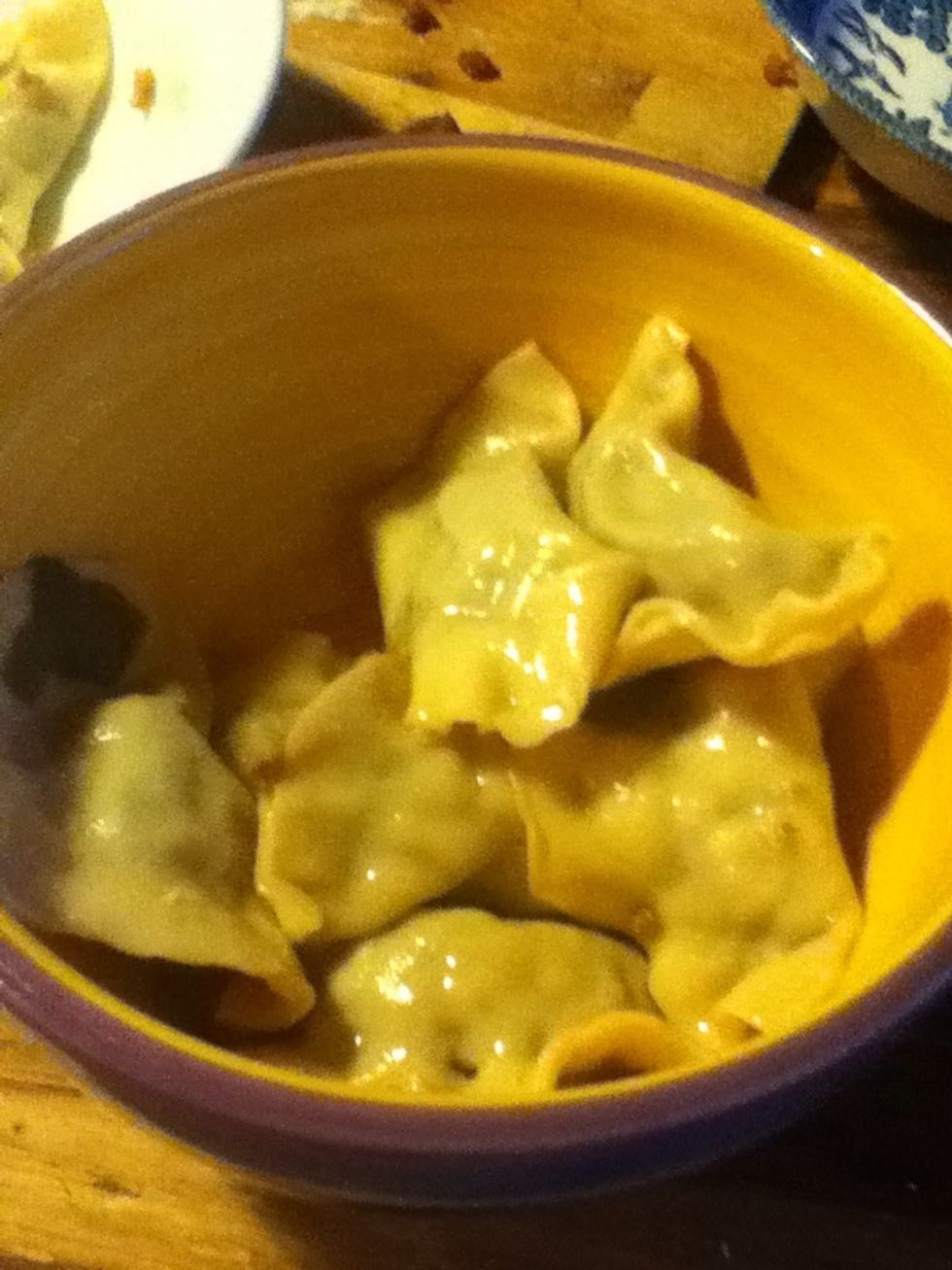 Divide the dumplings among the bowls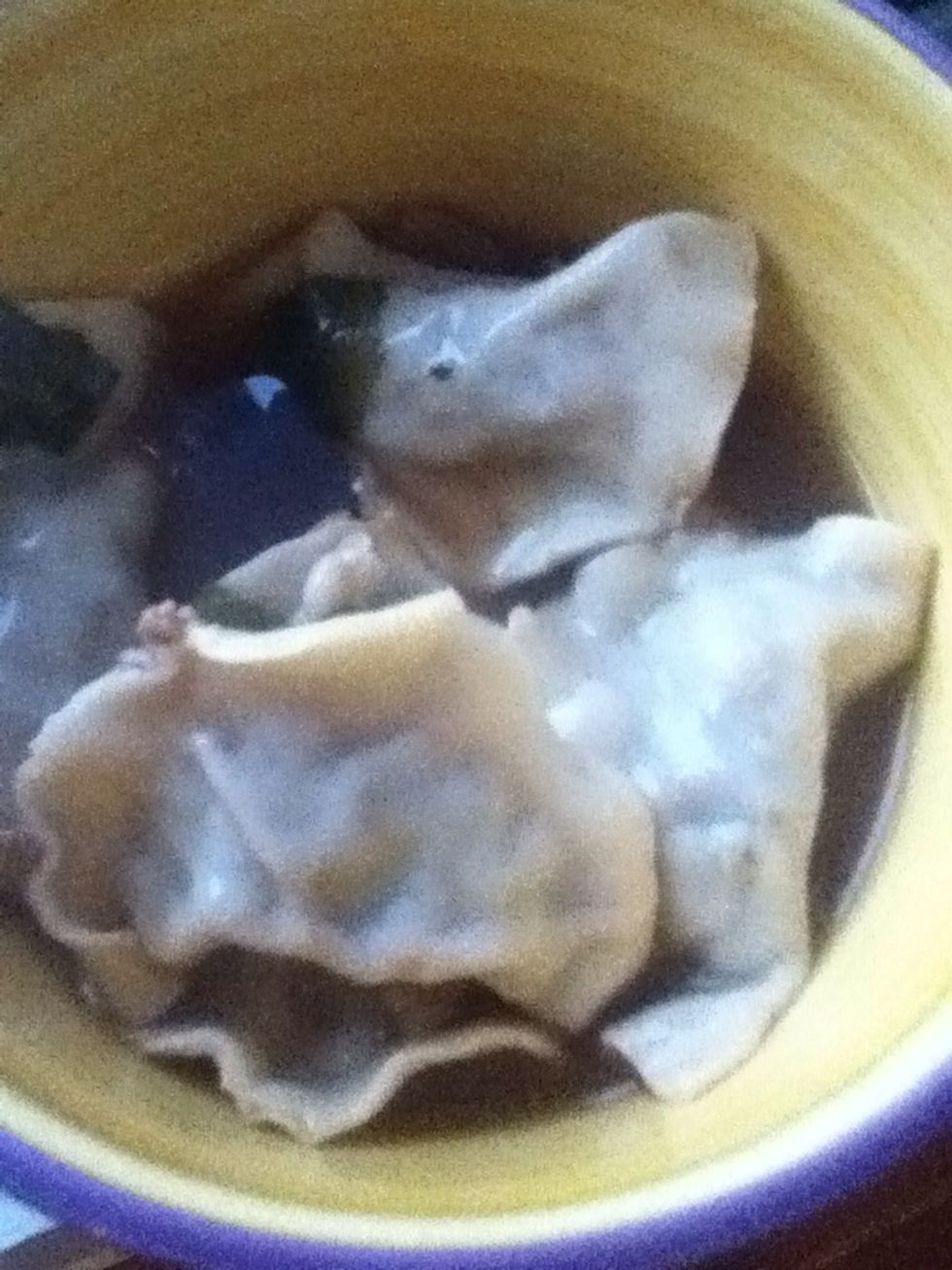 Pour some broth over the dumplings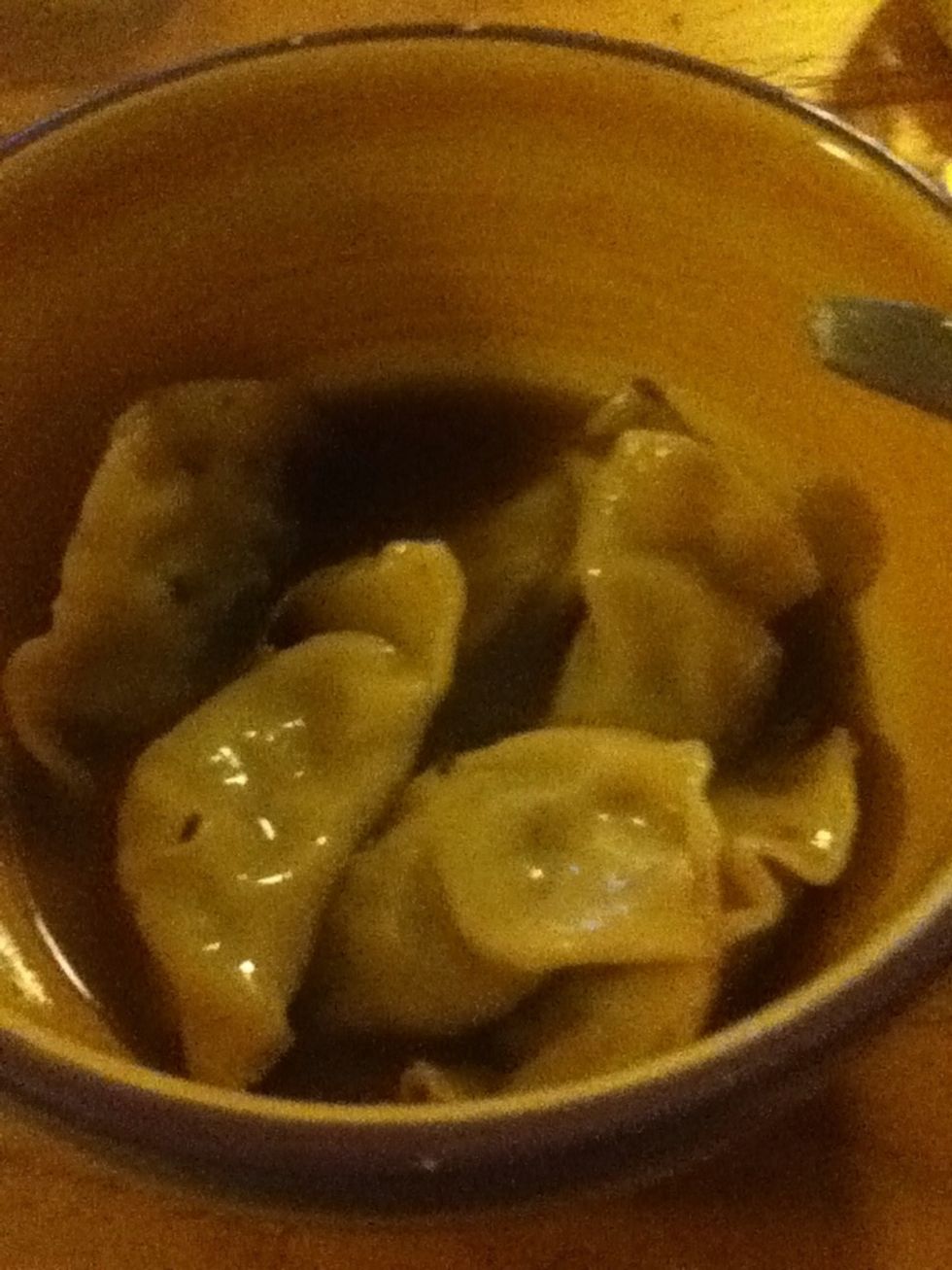 Serve immediately! YUM!
Soon enough everyone's bowls will be nothing but a bit of broth!
This recipe is simple; yet comes out with restaurant quality food! I bet anything that this will definitely become a family favourite! Please like and comment!!!!!
For the dumplings:
2.0 Garlic cloves, crushed
1.0Tbsp Vegetable oil
1.0tsp Finely grated fresh ginger
2.0tsp Snipped chives
1.0tsp Small carrot, diced
500.0g Minced pork
4.0Tbsp Oyster sauce
4.0Tbsp Soy sauce
2.0tsp Corn flour
1.0tsp Sesame Oil
About 32 round dumpling wrappers
For the broth:
2.0 Cubes chicken stock
1.0tsp Vegetable stock
3.0 Slices ginger
10.0 Dried or fresh kaffir lime leaves
2.0Tbsp Soy sauce
2.0Tbsp Lemon juice
2.0 Slices lemon