There is nothing quite like the perfect crispy crackling. Not the healthiest BUT its oh so good. Provecho
3710
There are many ways to make pork crackling. There is much debate of what is the proper way. Well this is the way I was taught & I am not disappointed whatsoever. I'm sure you won't be either. Enjoy😊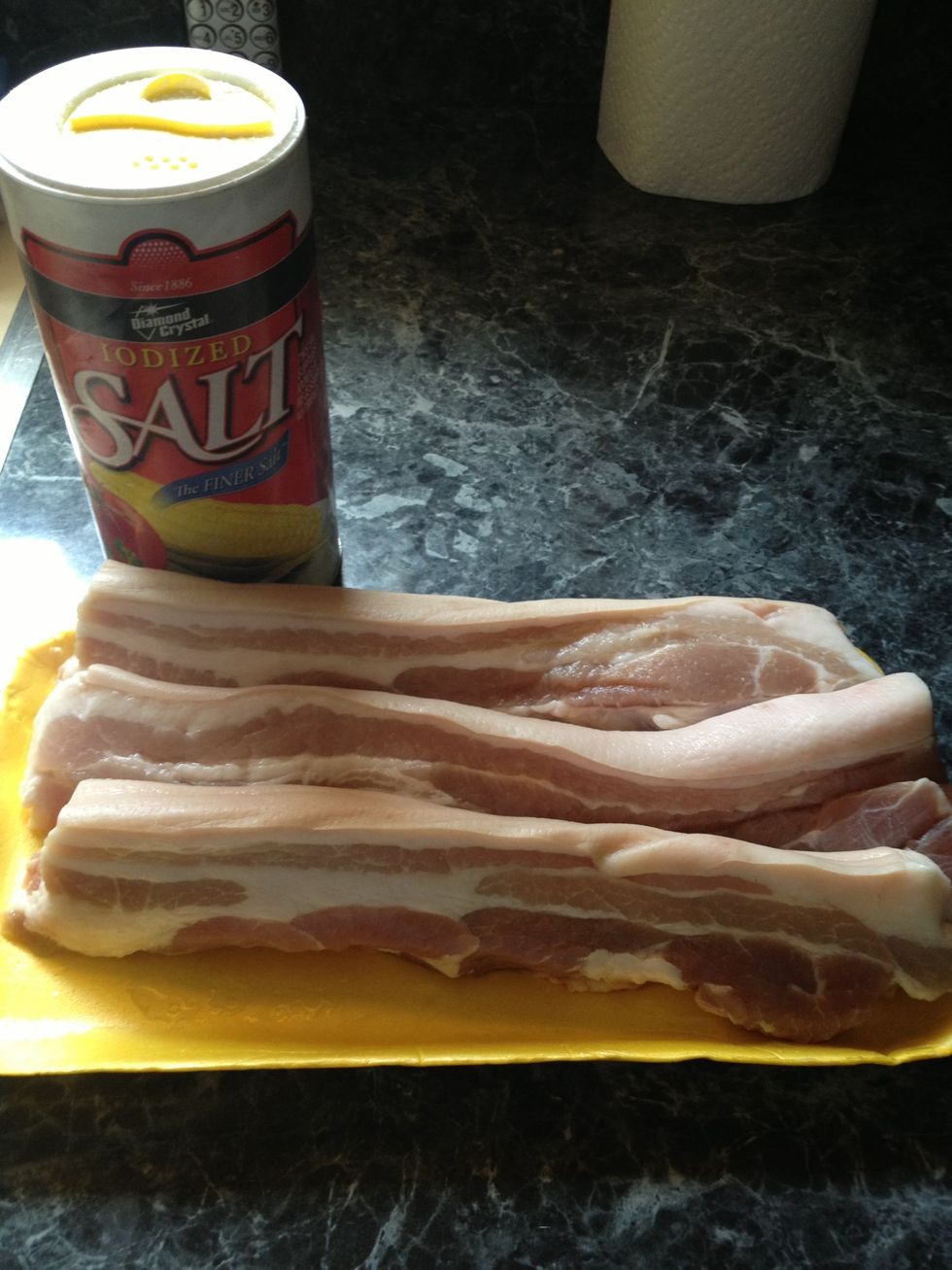 Ingredients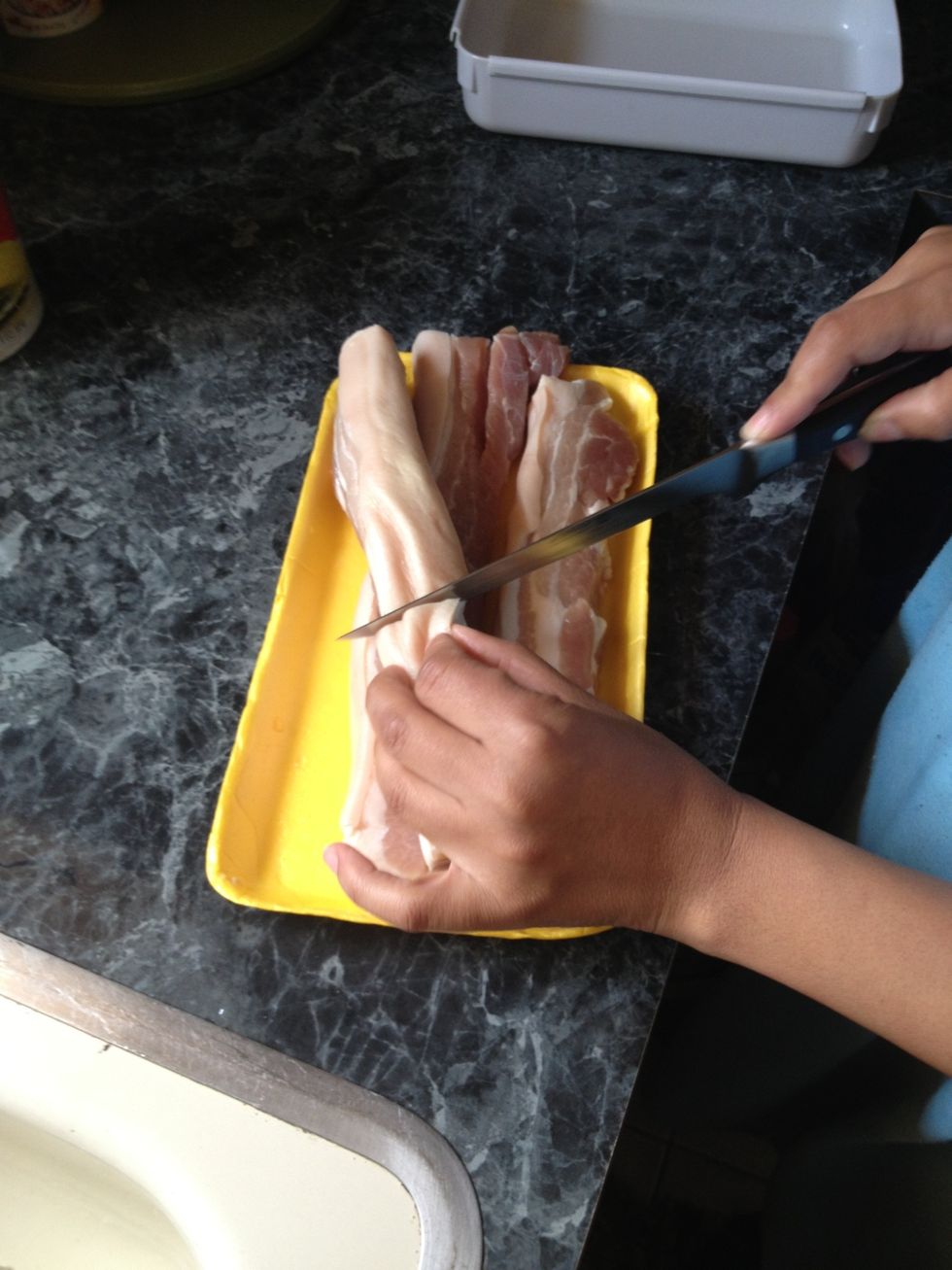 Make slits all around the pork.
Like I did.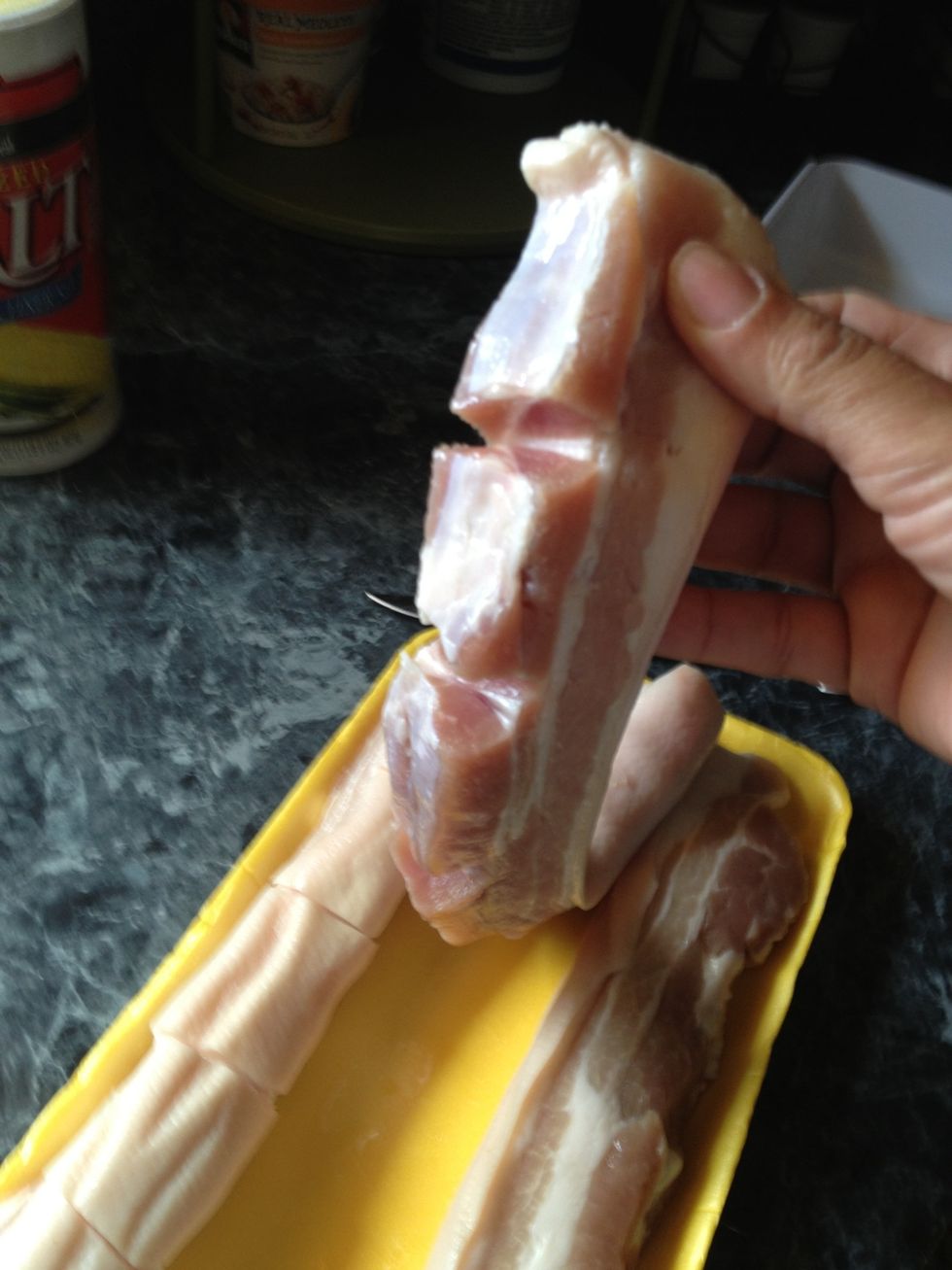 Do the bottom as well. Do not cut all the way through.
In a bowl add enough water to immerse the pork. Add alot of salt.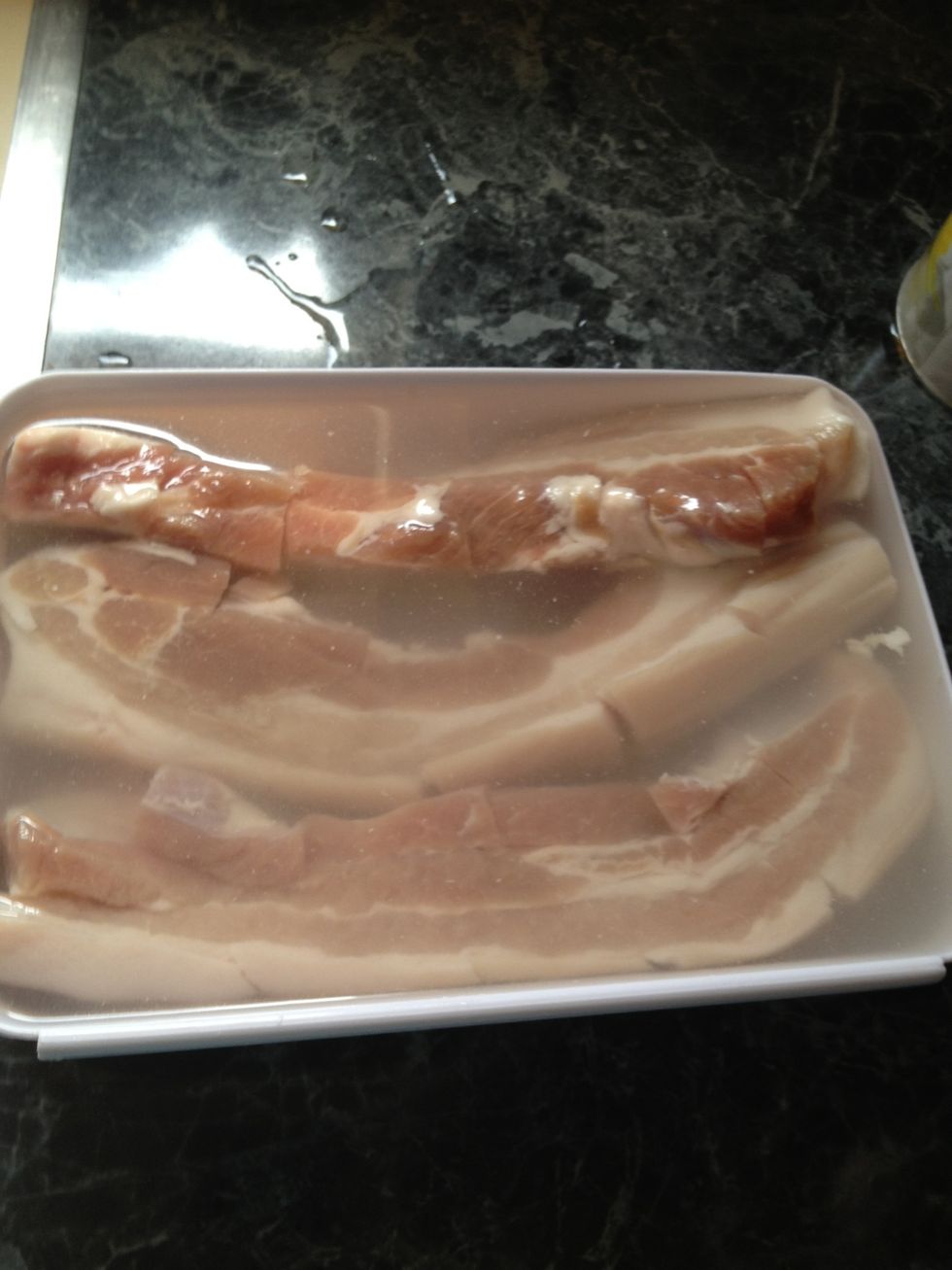 Let this sit for about an hour or two.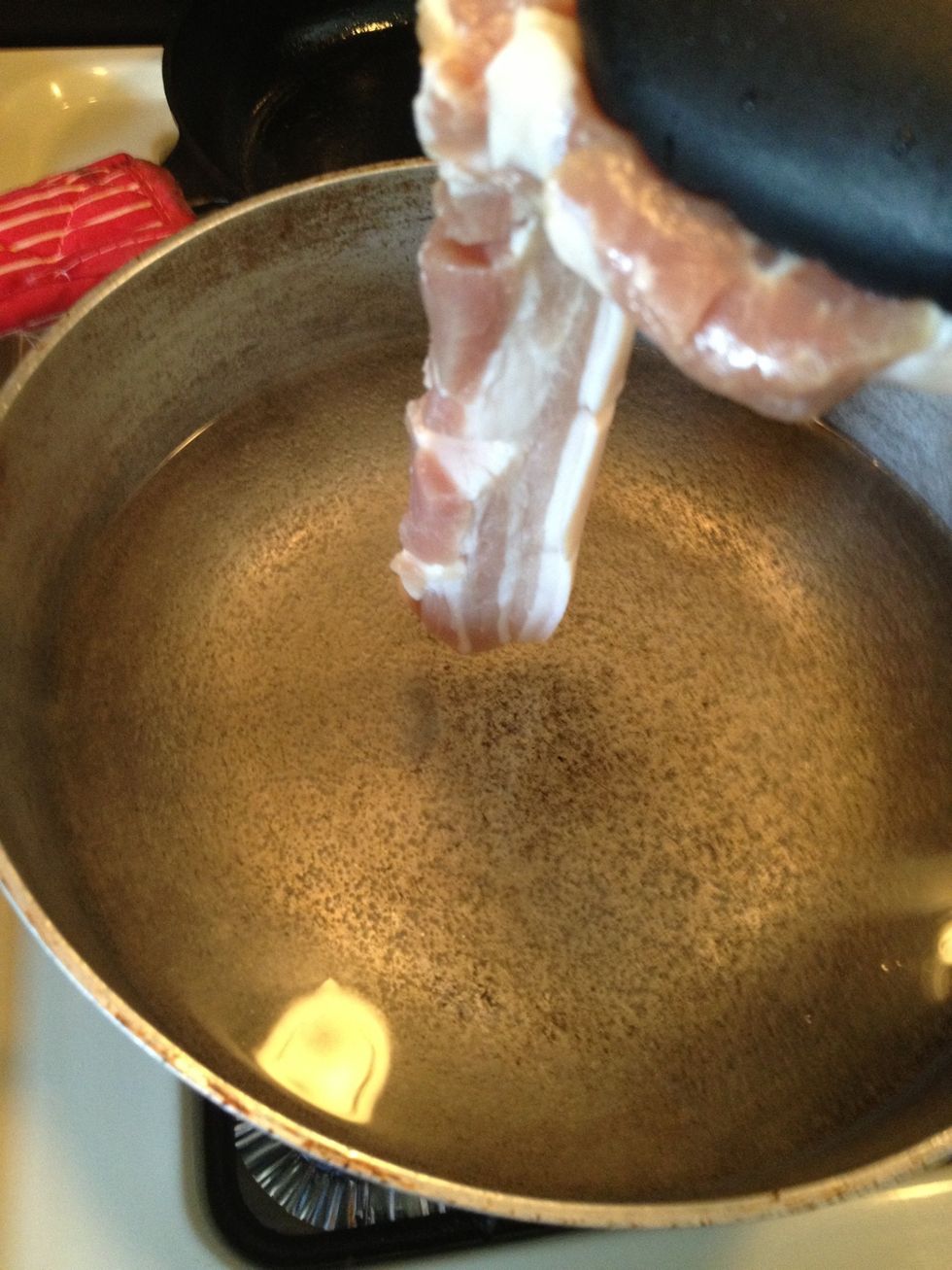 In a pot over medium heat, boil enough water to fully submerge the pork.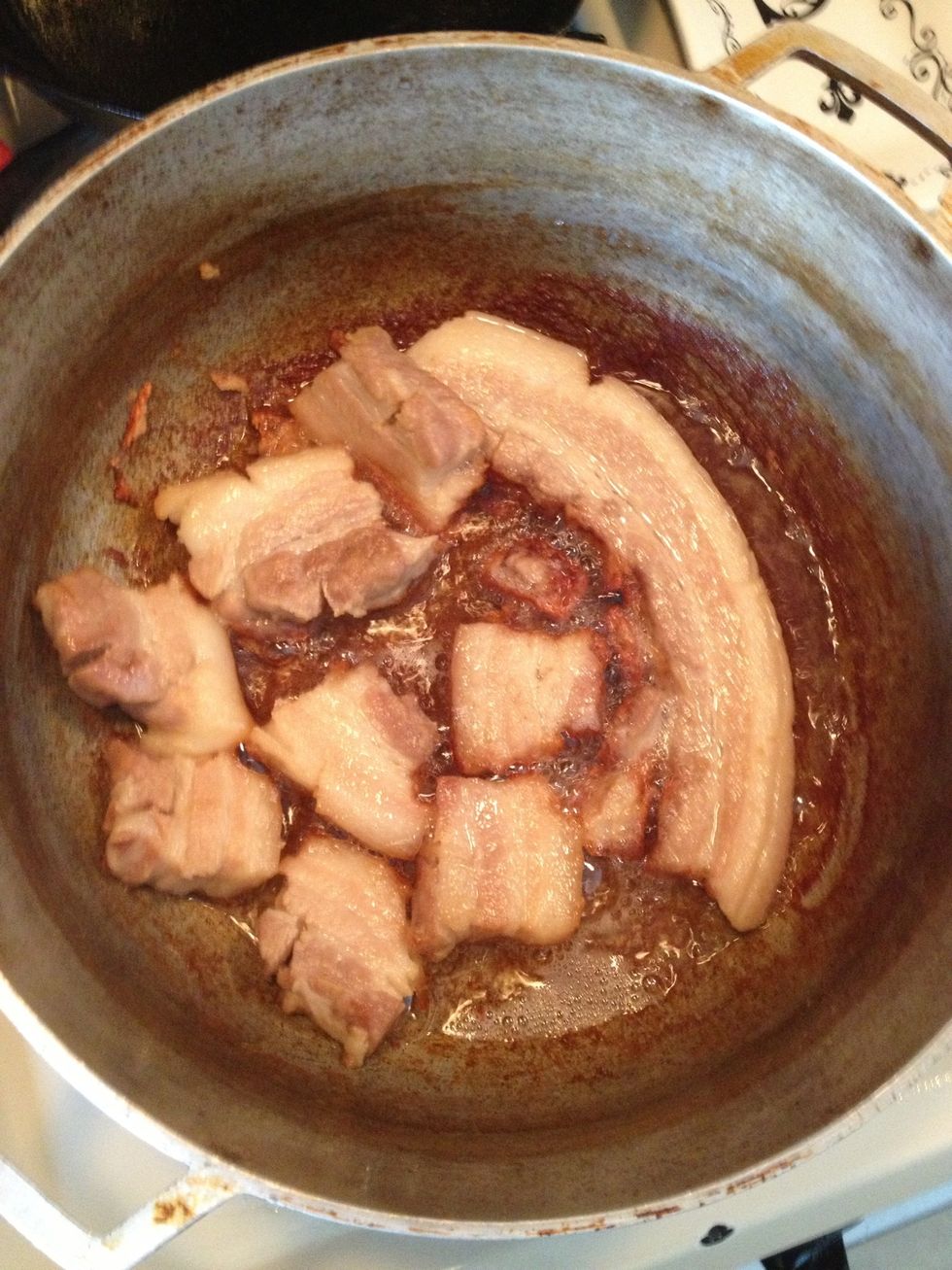 The cracklings is frying . Add some salt. While in this stage it will get stuck and it will start popping. This is normal and messy. Be wary .😁
Tada...there you have homemade pork cracklings(chicharrones) I think ill have some with casave and a sprinkling of lime.yummm😁
2.0lb Pork fat and skin(pork belly)
Salt
Oil