How to cook pork chops w/ crushed potato & red cabbage
It seems a bit long but I went step by step. Brilliant comfort food and filling! :)
110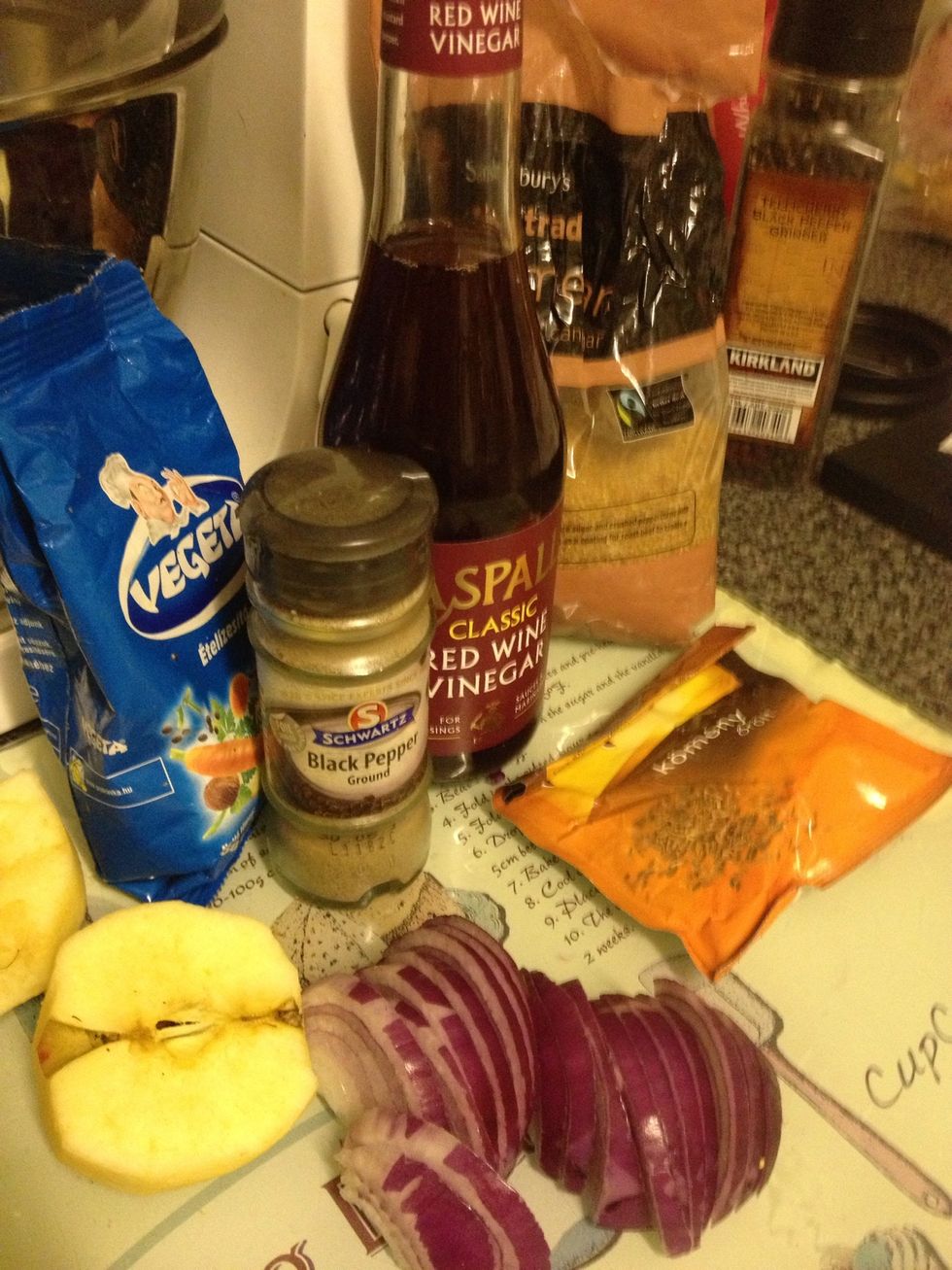 Red onion, apple, grated caraway, black pepper, red wine vinegar, vegeta (Eastern European universal spice, kinda dry stock), Demerara sugar plus pork chops, red cabbage and potato (not on the photo)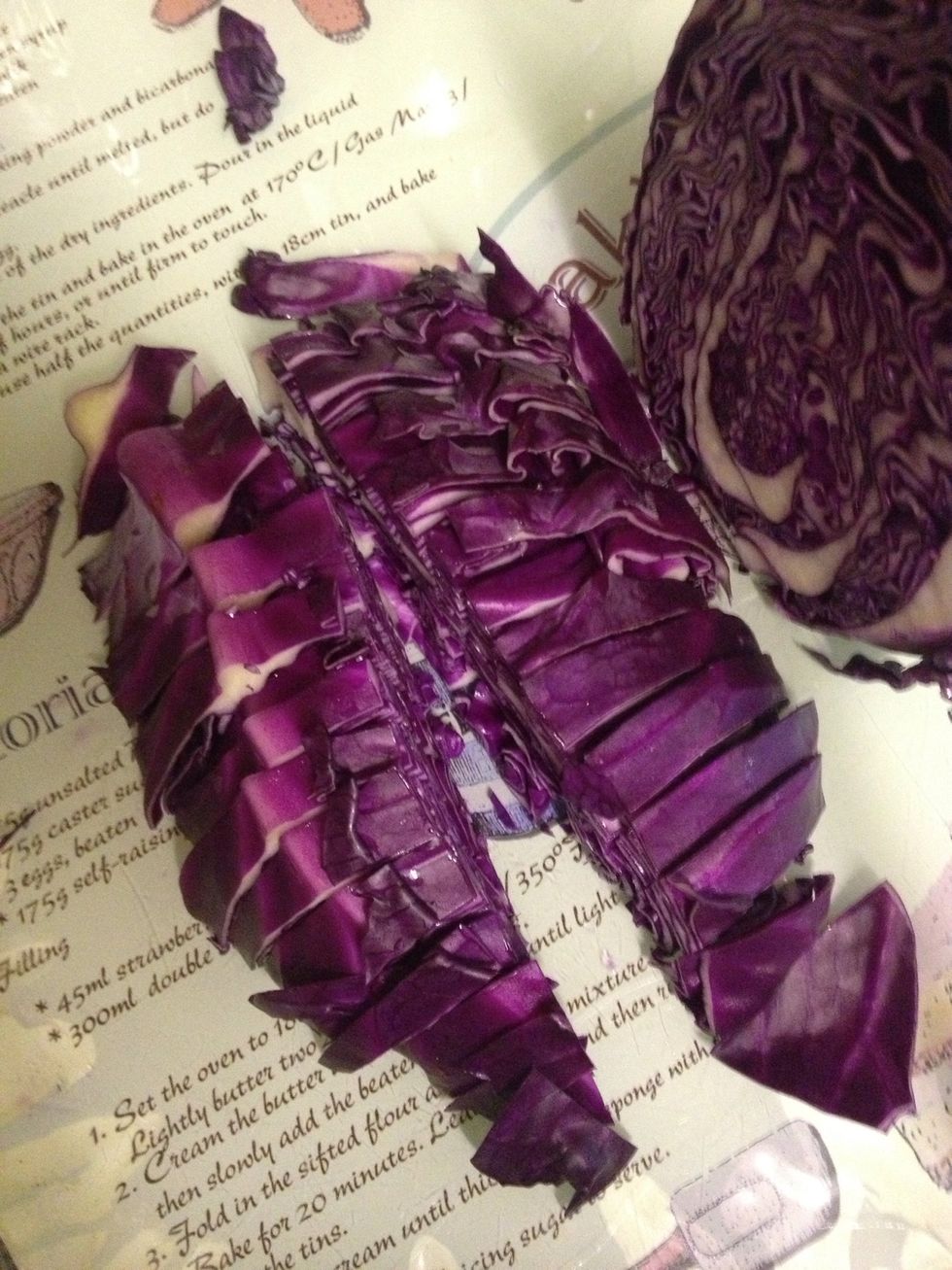 Grab a nice piece of red cabbage and cut in half and start chopping to finger thick slices and cut those in half as well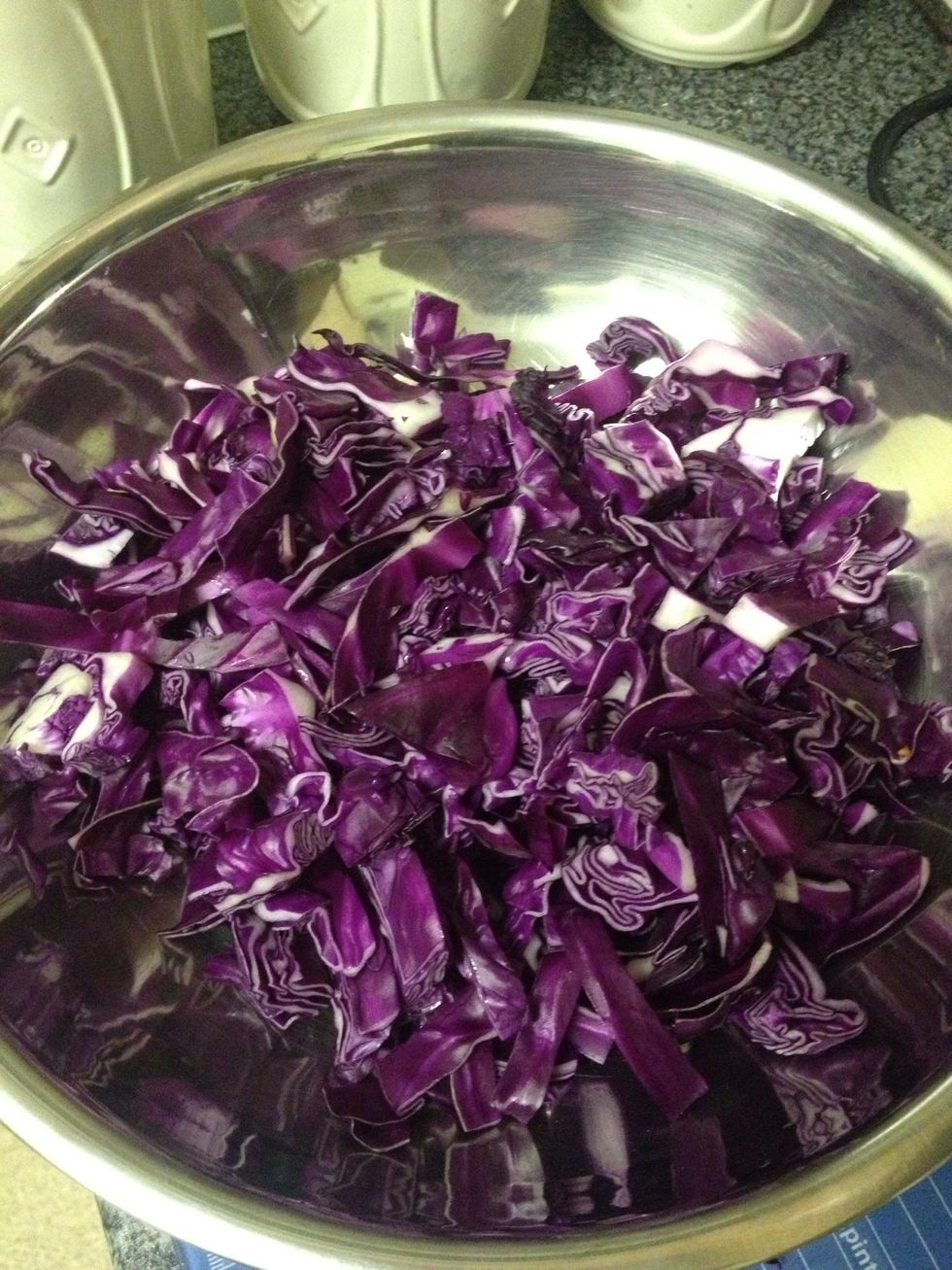 Put the chopped red cabbage in a bowl and sprinkle it with loads of salt and let it sit.
Chop 1 red onion in dice.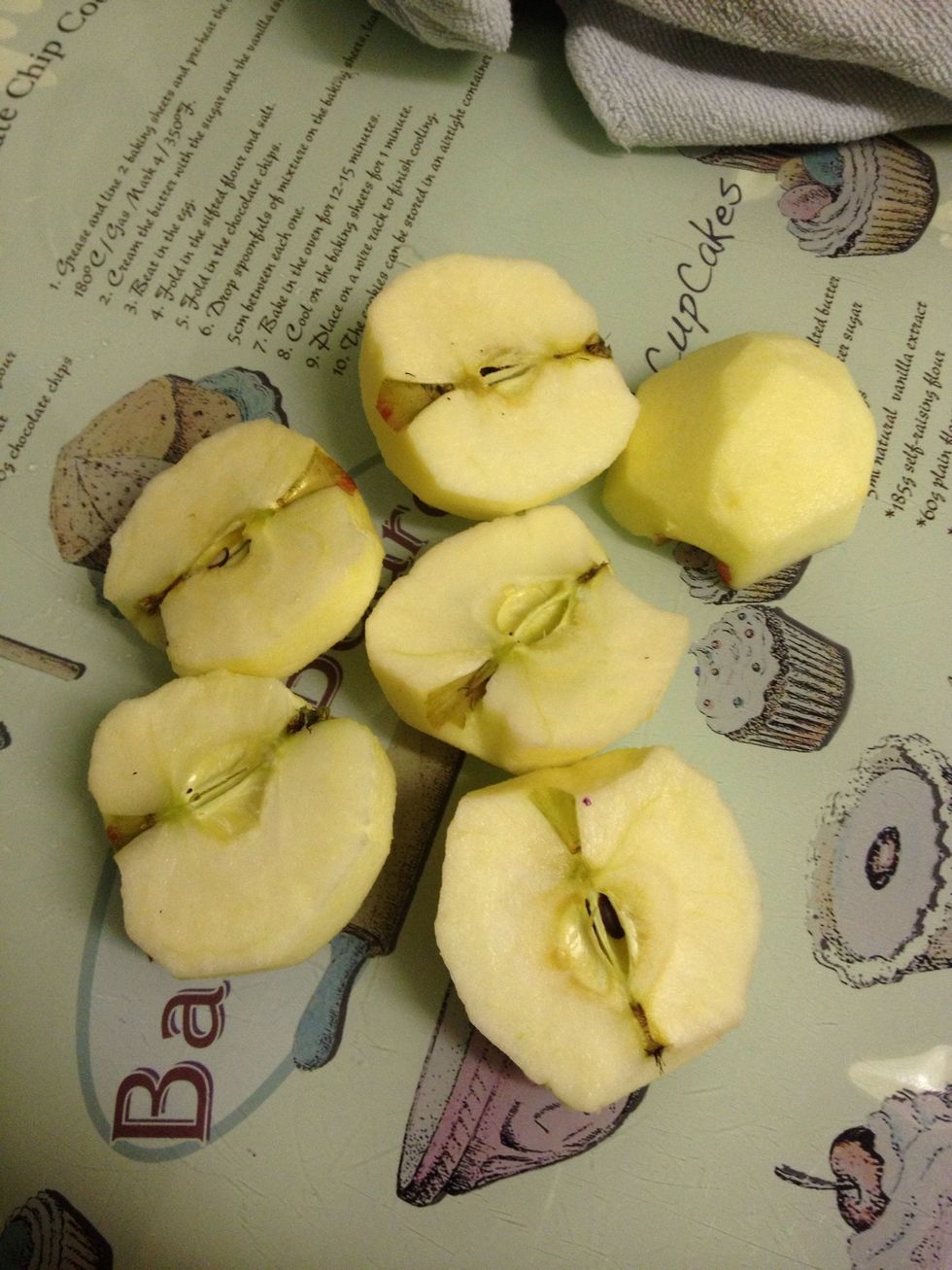 Peel 2-3 apples (you'll see how much you'll need in later steps)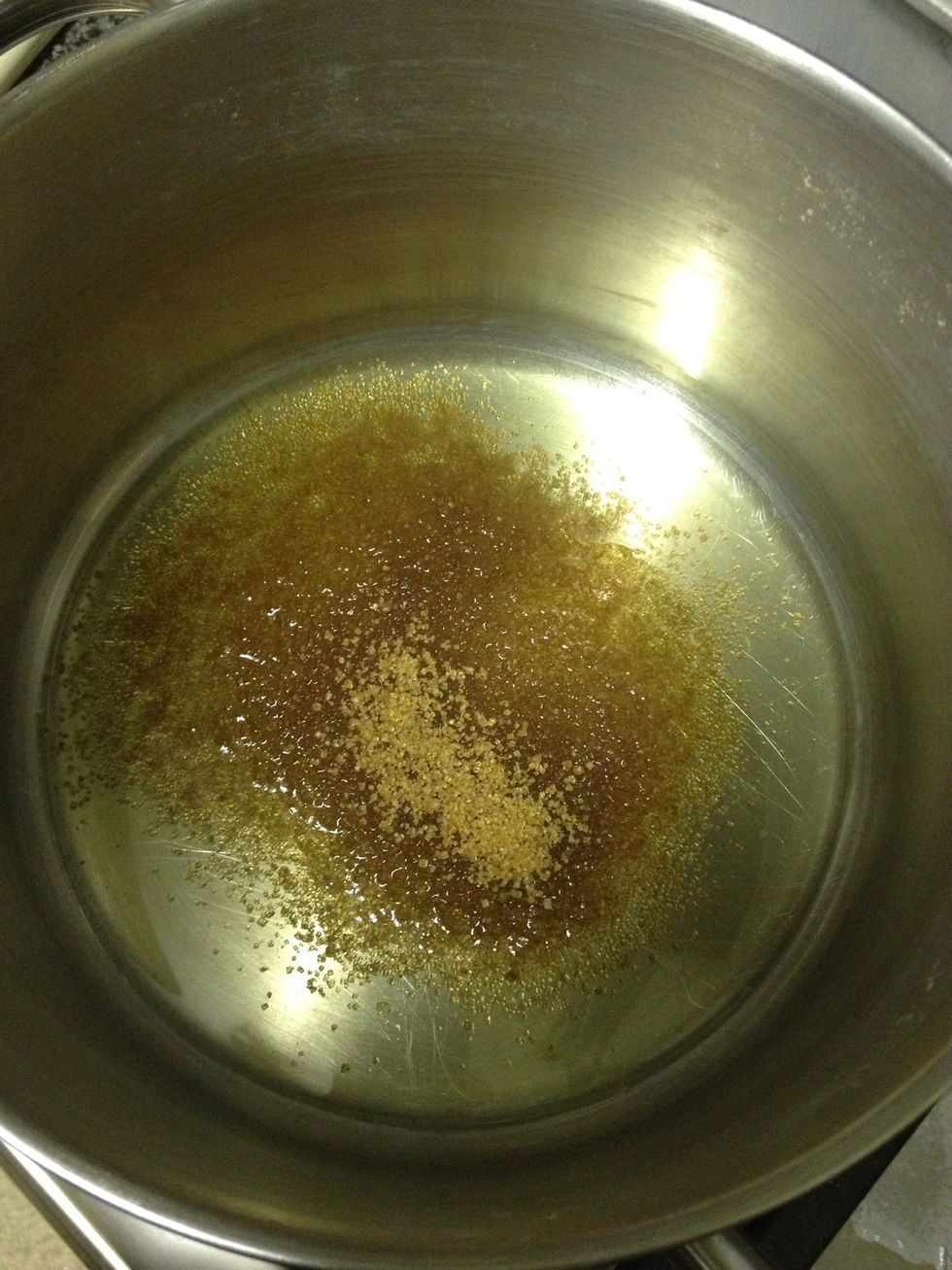 Heat some oil (I used rapeseed as it has no additional taste) and put 3 tbs Demerara sugar. Heat until the sugar melts (caramelises)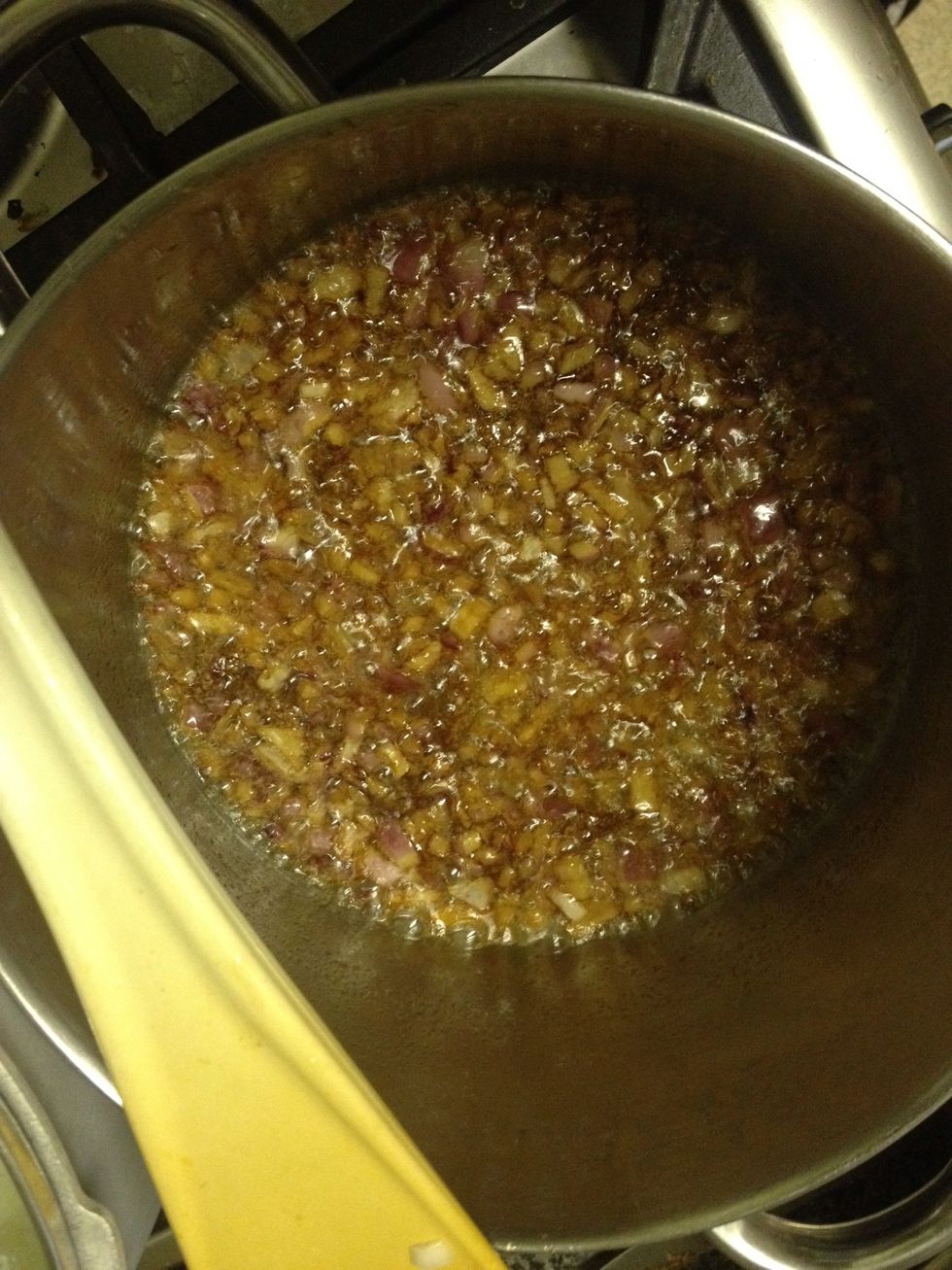 Stir in the red onions and cook them until golden. This is how it should look like when you're ready for the next step.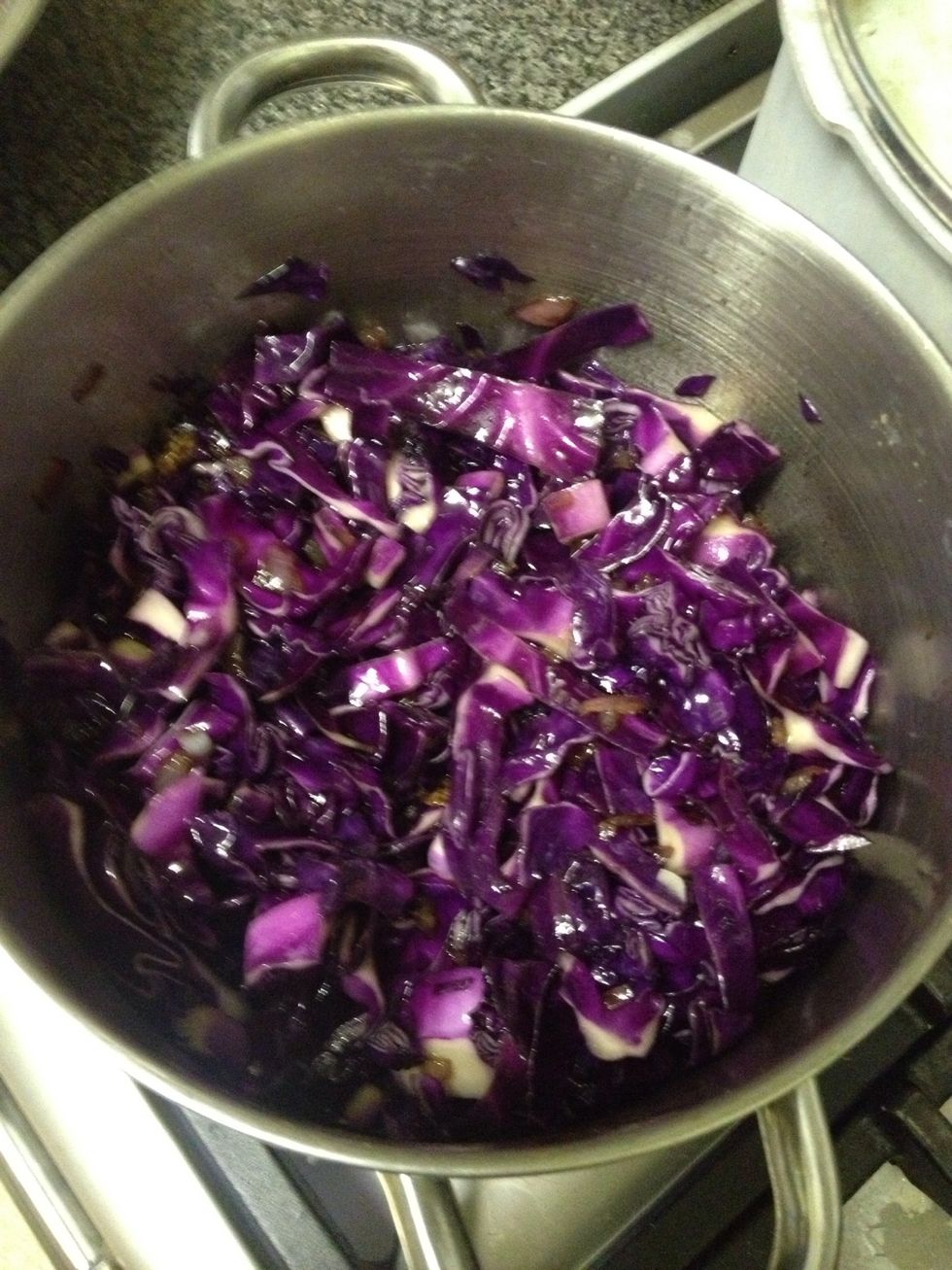 In the meantime the red cabbage started 'sweating'. Grab and squeeze the extra water/liquid out before you put in the oil w/ onion.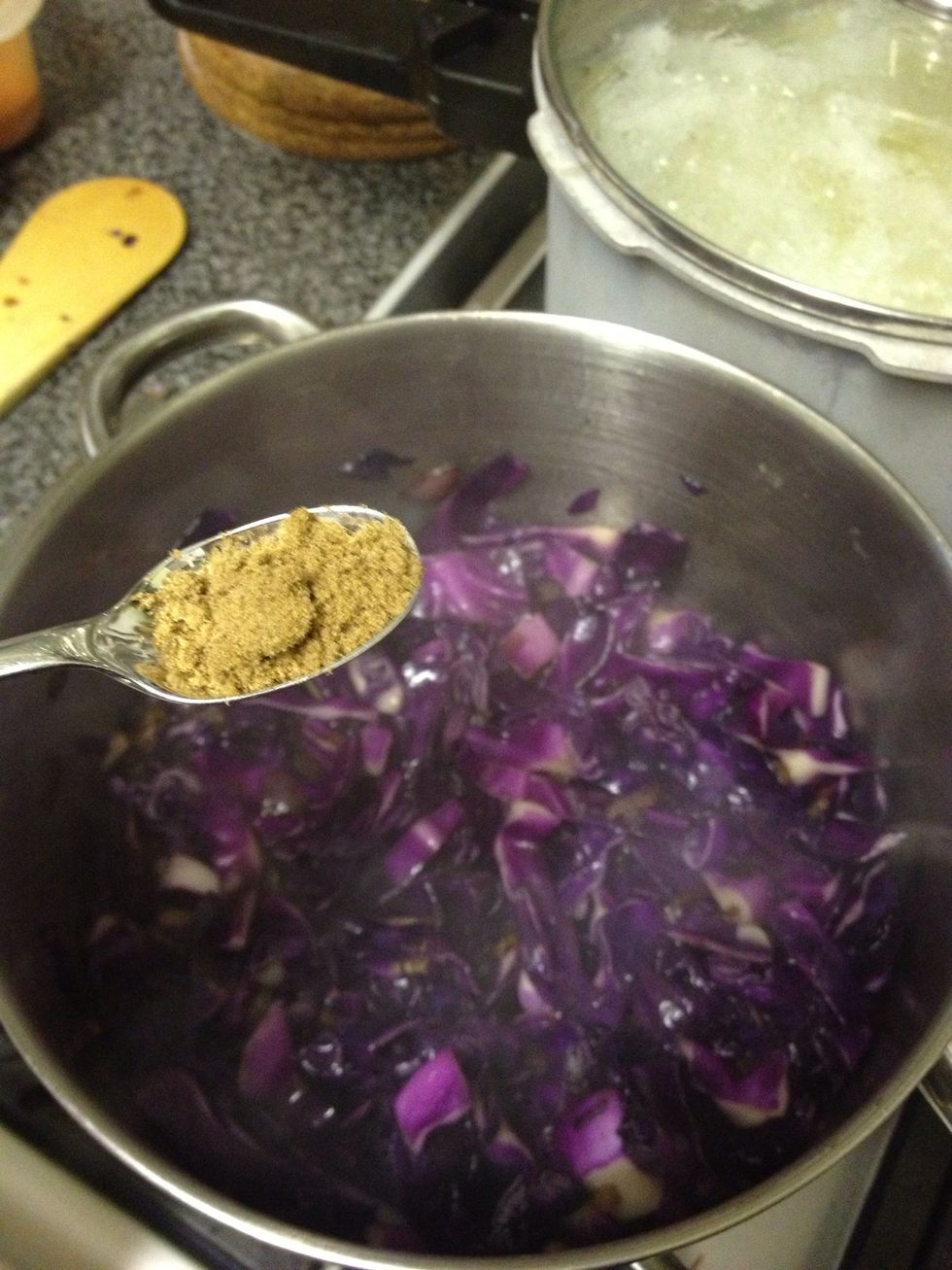 After you stirred the red cabbage in the oil w/ the onion put 1 tsp grated caraway seed in and stir.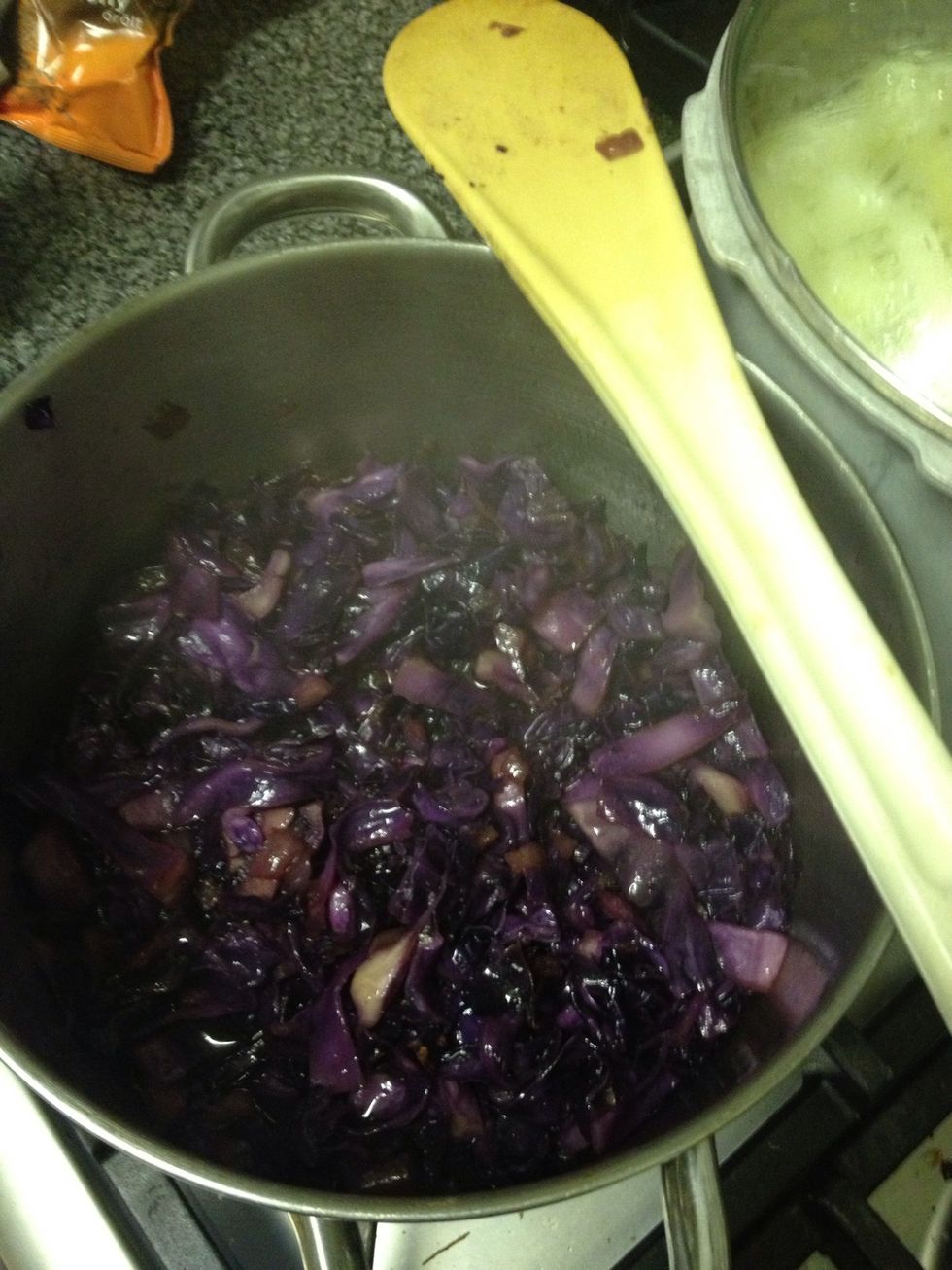 Stir and leave on slow fire for 10min.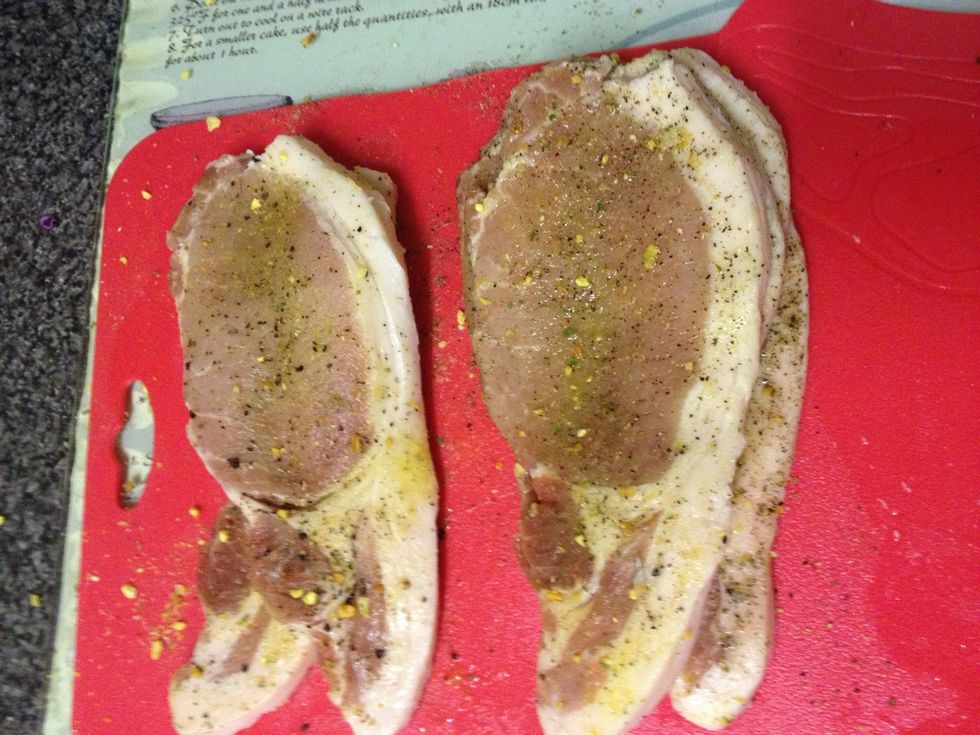 In the meantime season the pork chops. I used black pepper and vegeta which is an Eastern European universal spice, kinda like dry stock. You can use escalopes or loin steaks.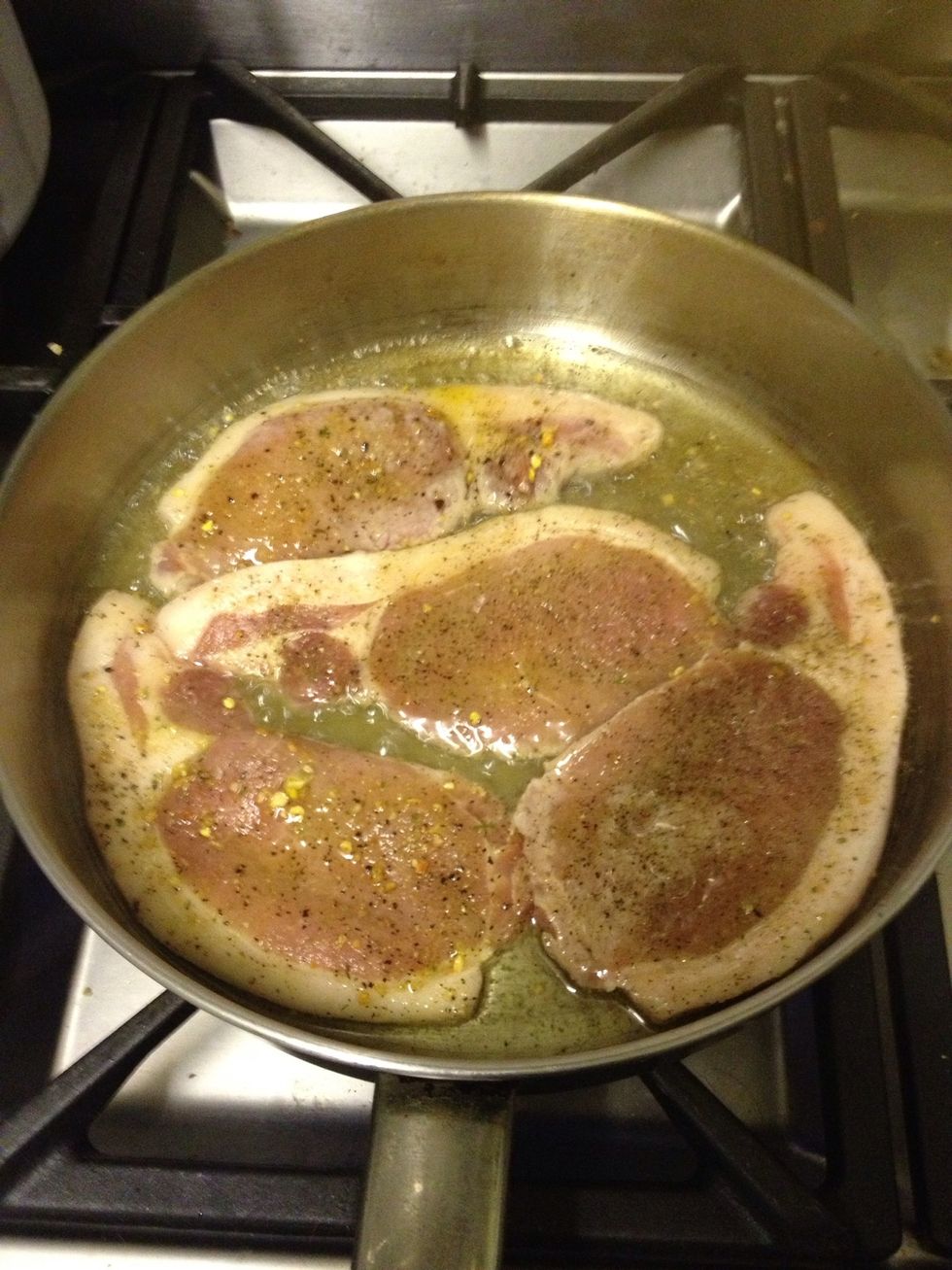 Put them in hot oil and cook them on both sides until fully cooked.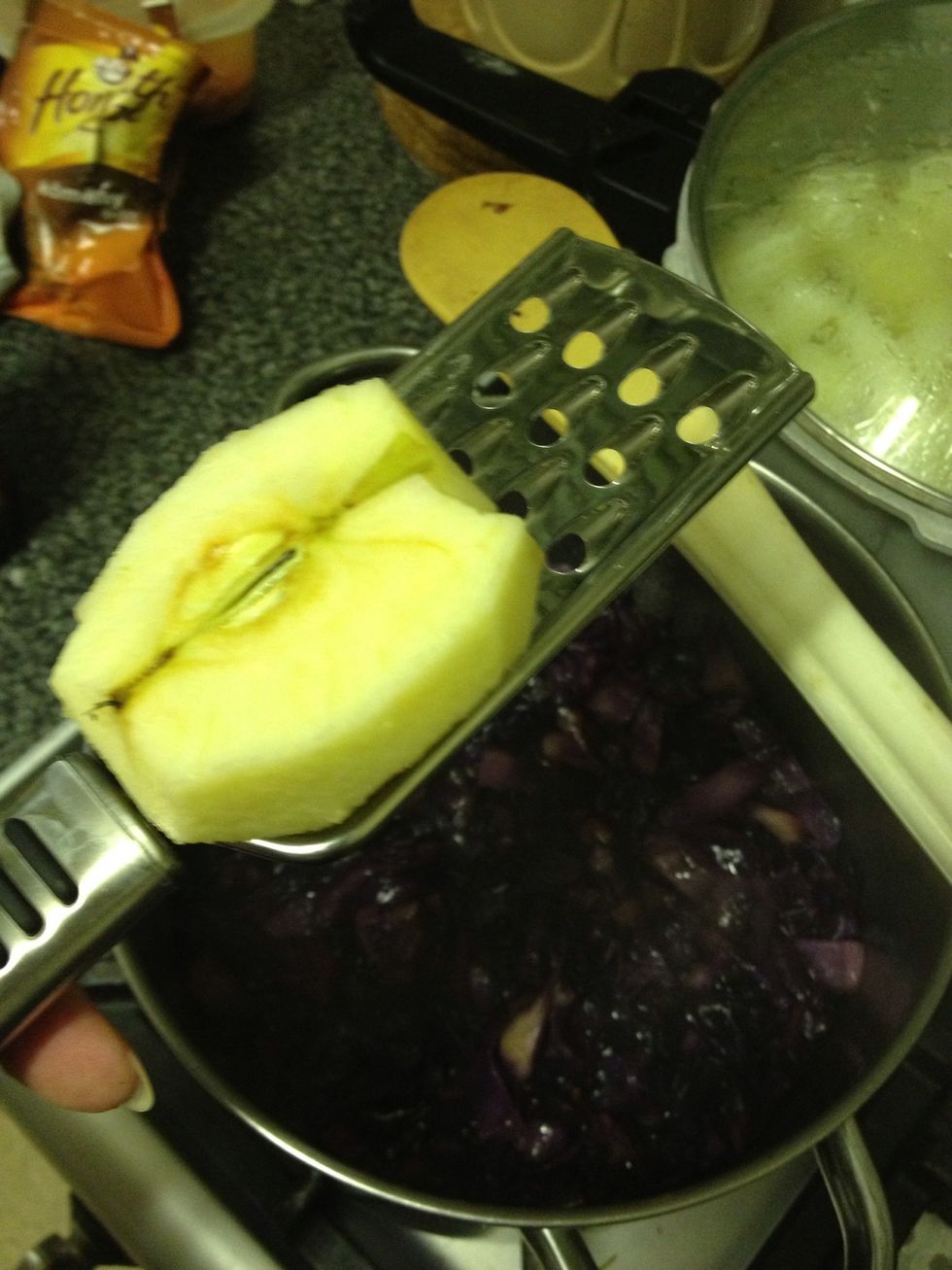 In the meantime grate the apples in the red cabbage. I eventually used 2 apples but you can grate as much as you want.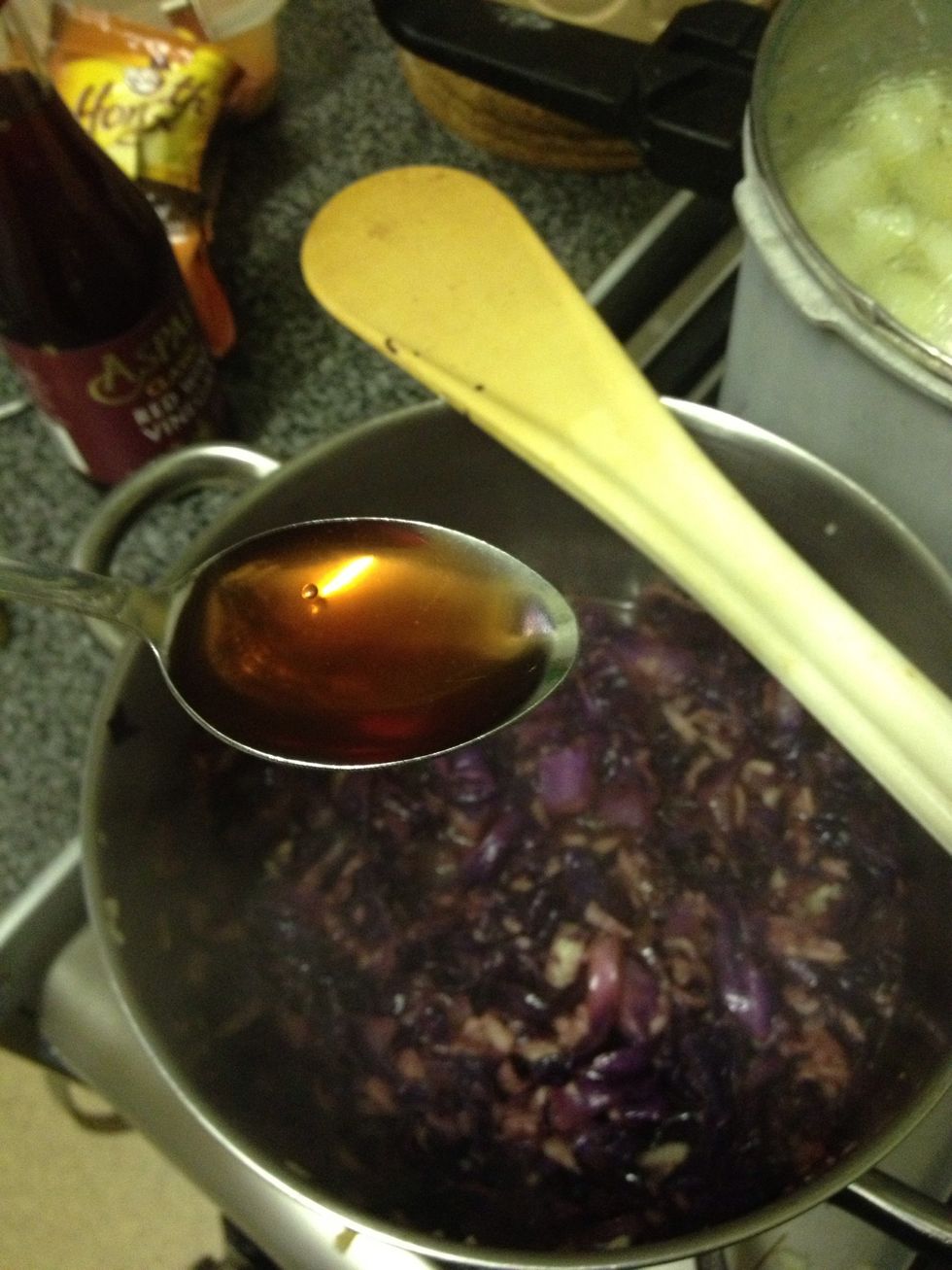 After you stirred in the apple, add 2 tbsp red vine vinegar. Alternatively you can add either cider vinegar or white vinegar, but in that case add some red wine to it as well.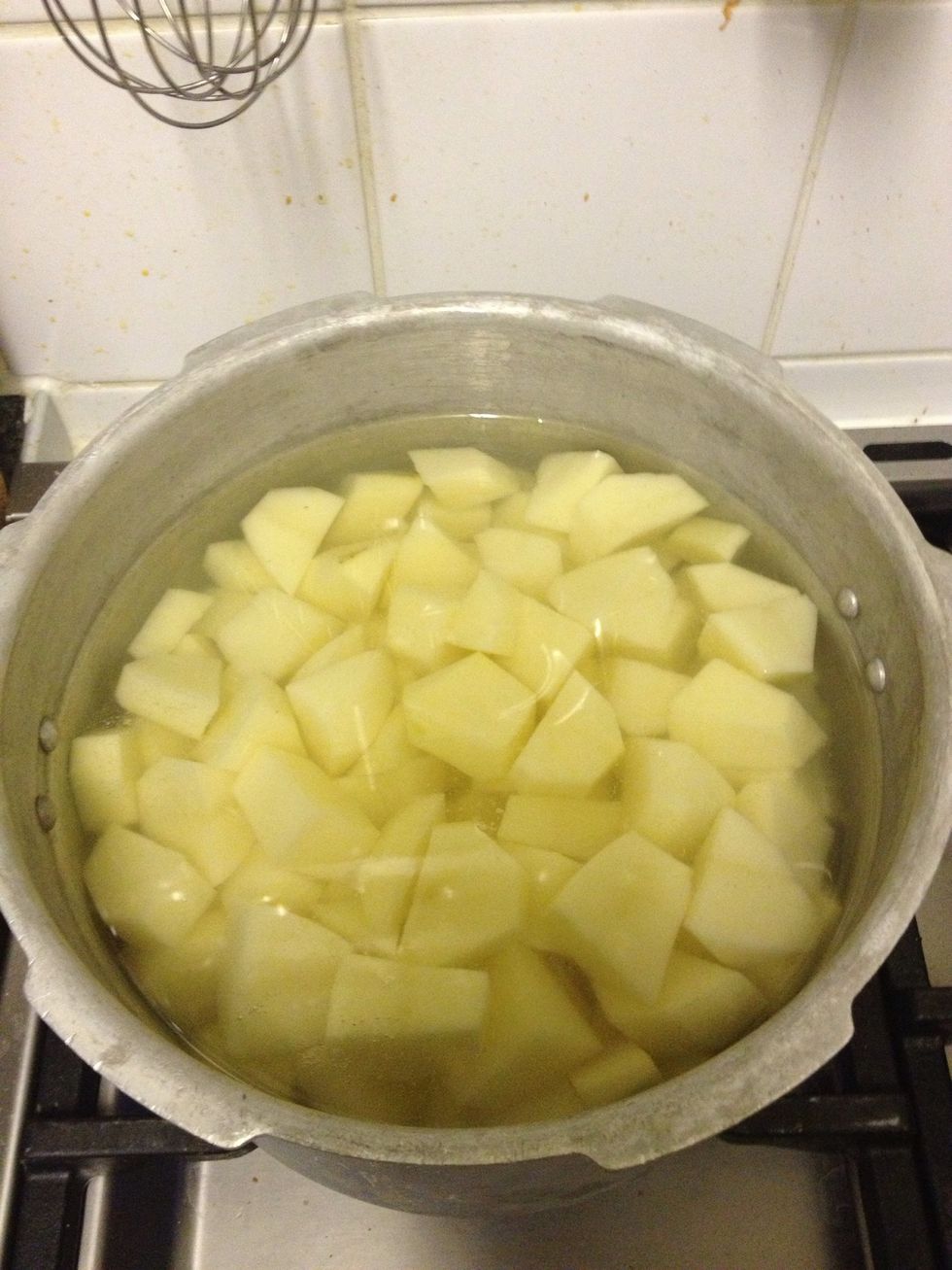 Put the diced potato in hot water and boil it. Makes sure they are cooked through but not soft.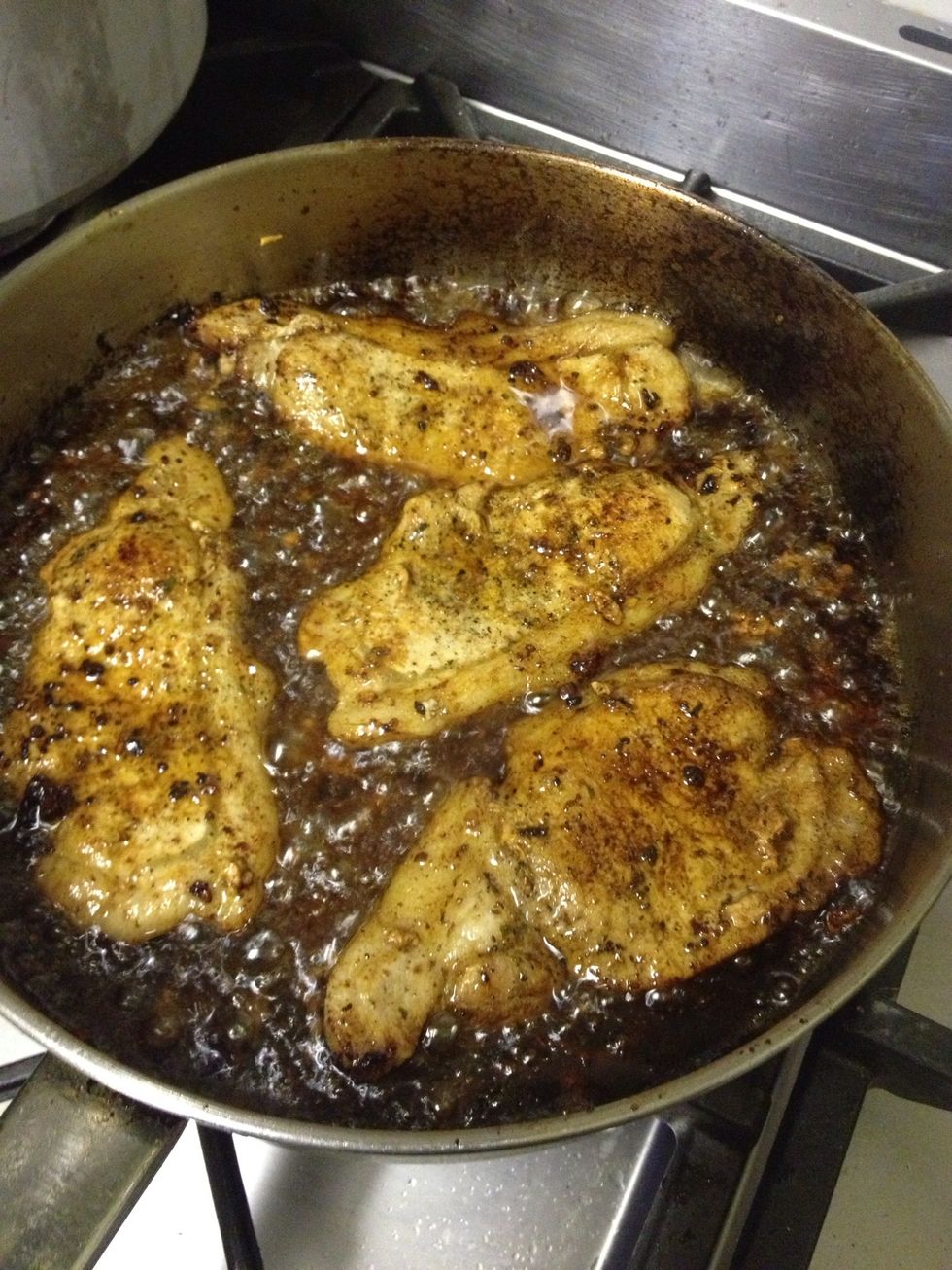 The pork chops are ready (I cooked for 4 people today so it took me 3 rounds :))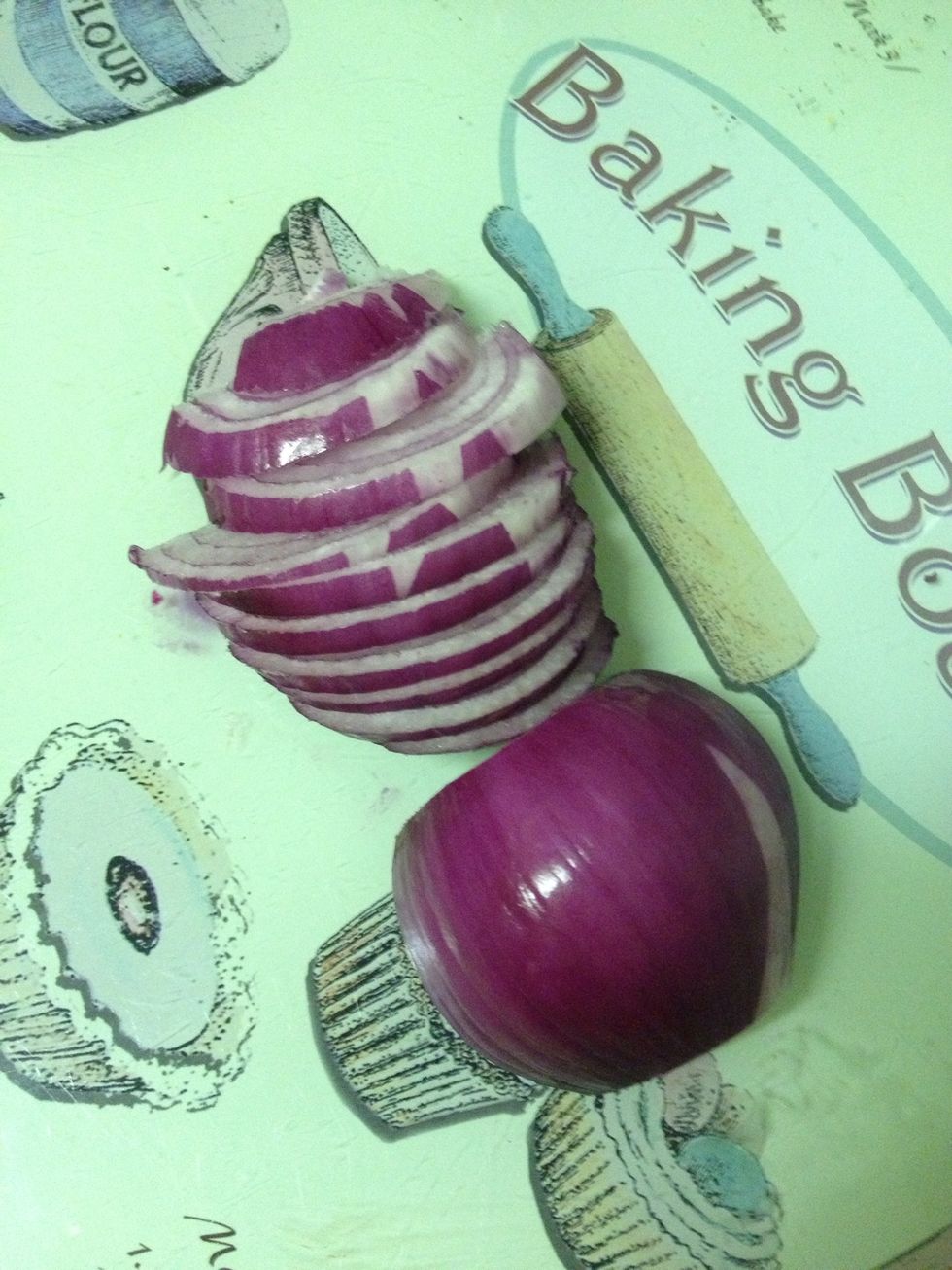 Slice one red onion (not diced!)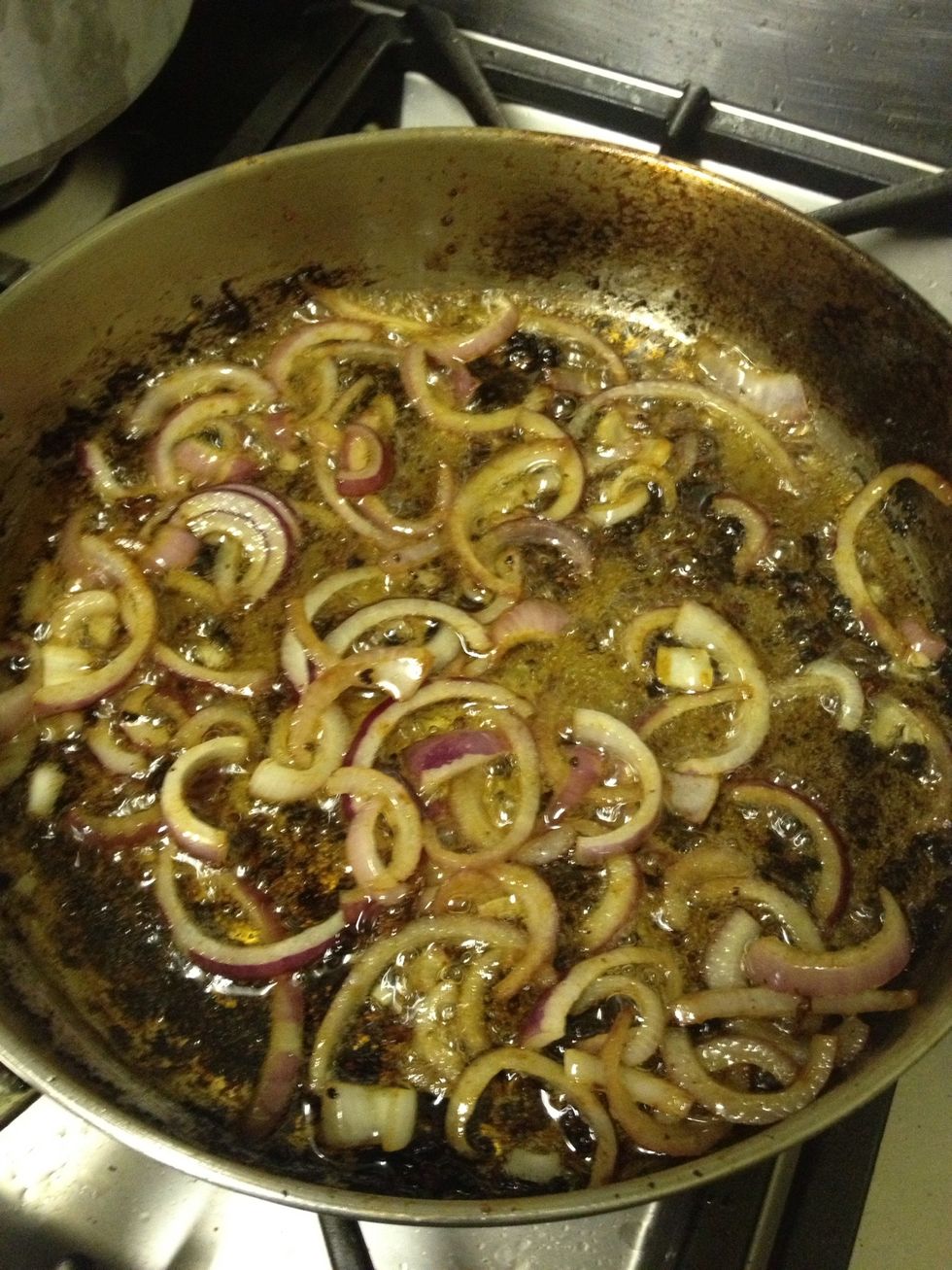 Add the onions to the oil you used for the pork chops.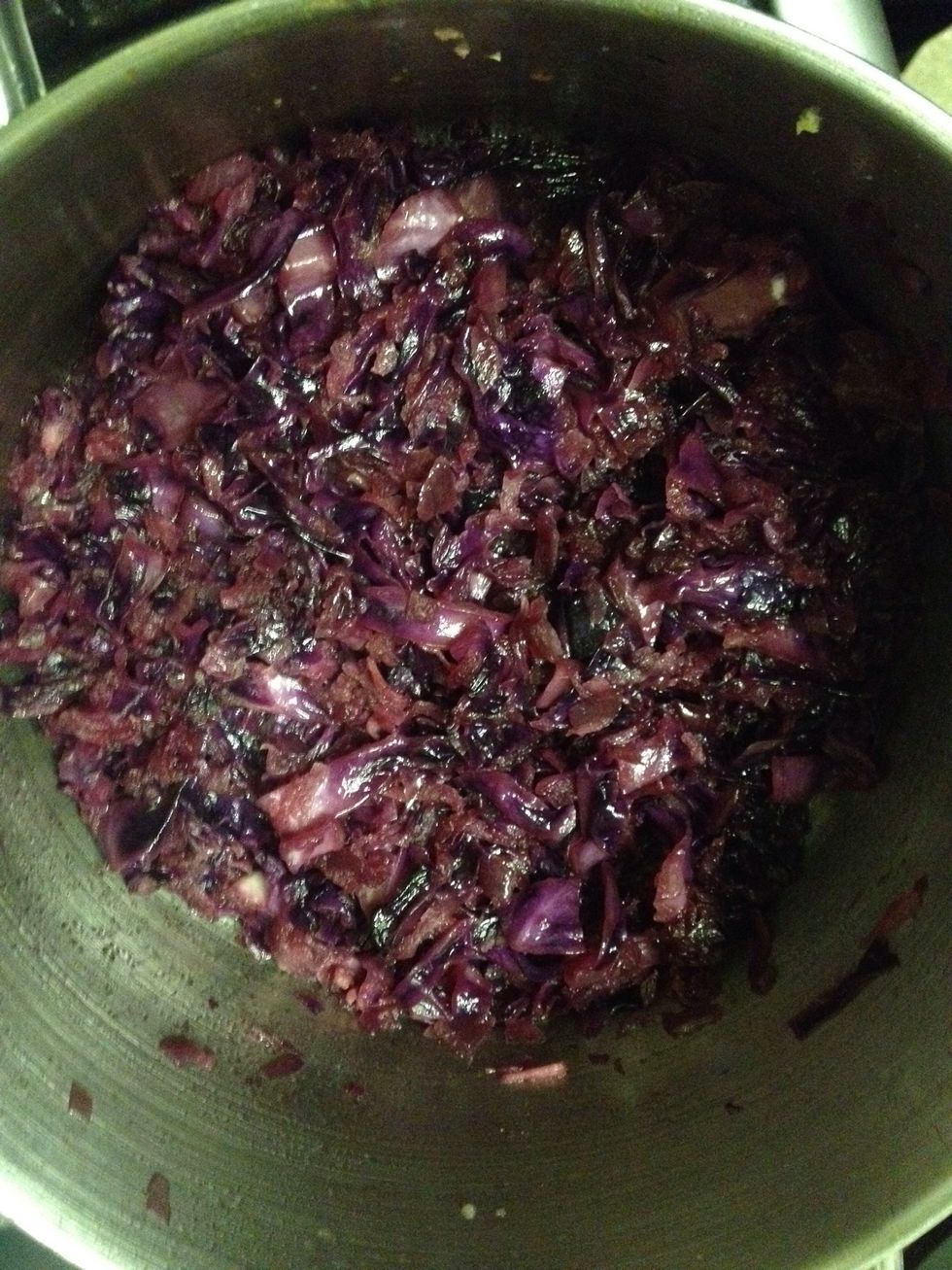 In the meantime your cabbage should be ready. Before you turn it off, taste it. It should be sweet and savoury at the same time. Might need more vinegar or salt, so just season it to your liking.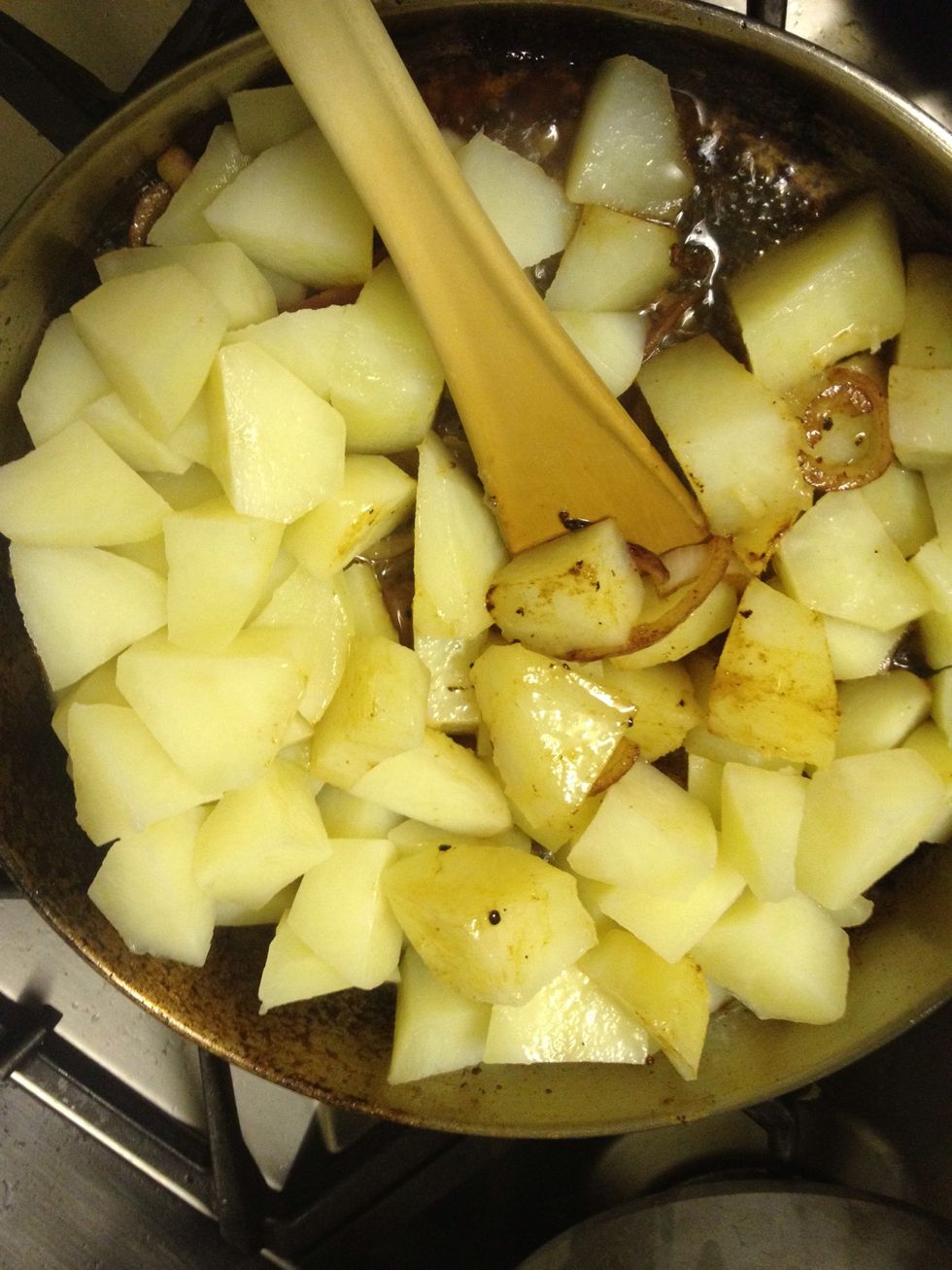 Put the boiled potatoes in the oil with the onion and stir.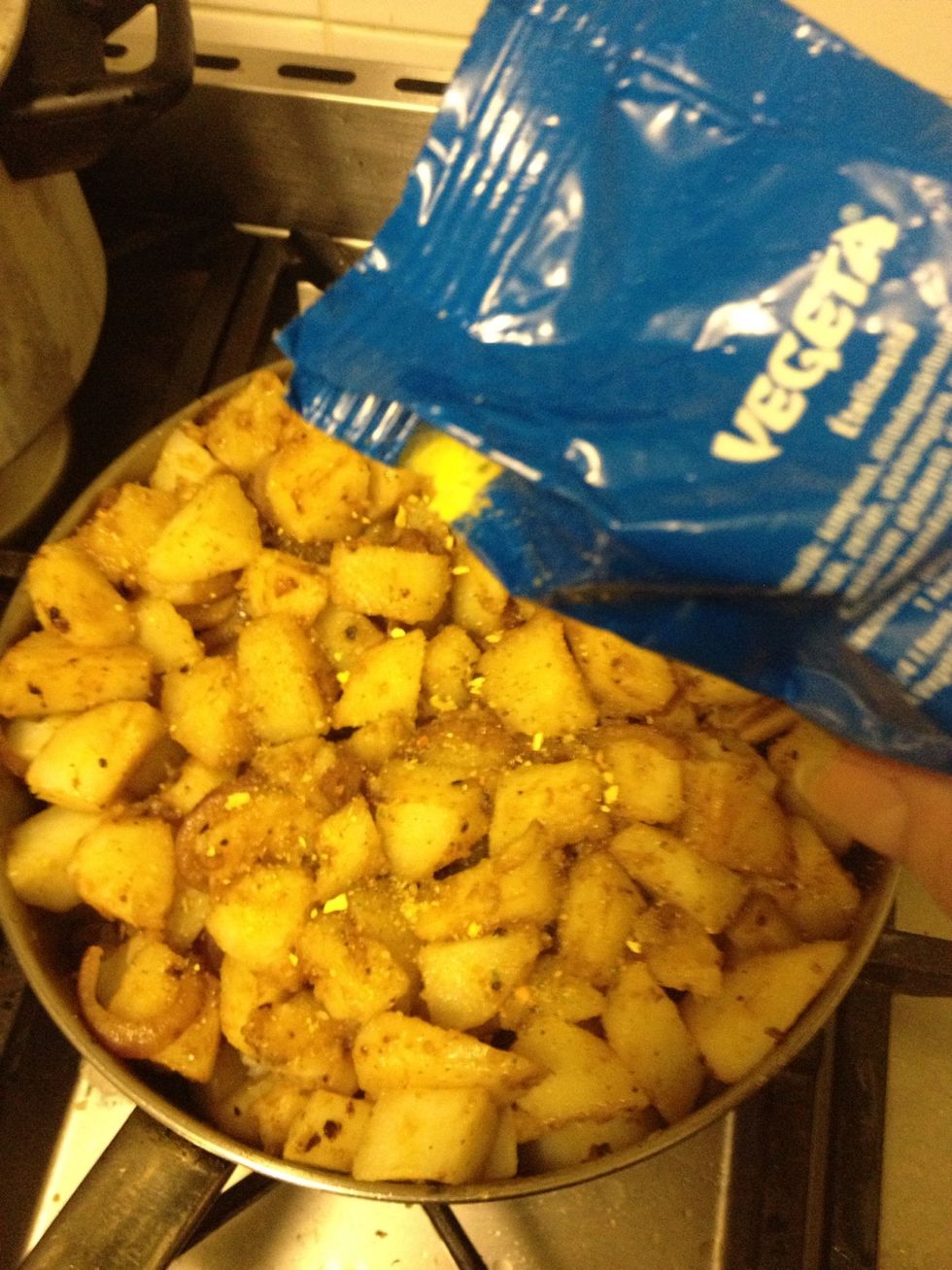 Sprinkle it with the universal spice and stir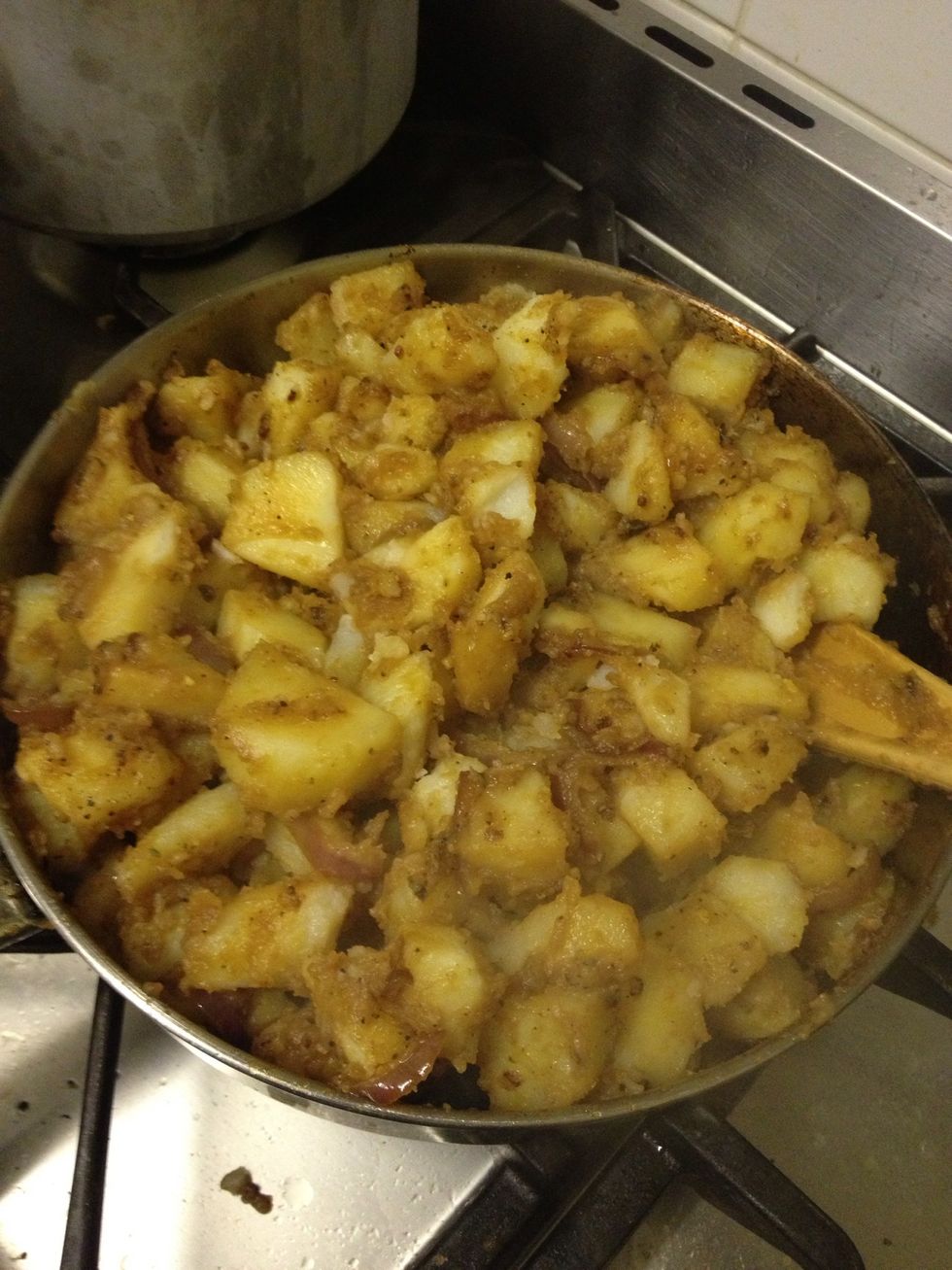 Ready. You can turn the fire off.
Enjoy! :)
The creator of this guide has not included ingredients